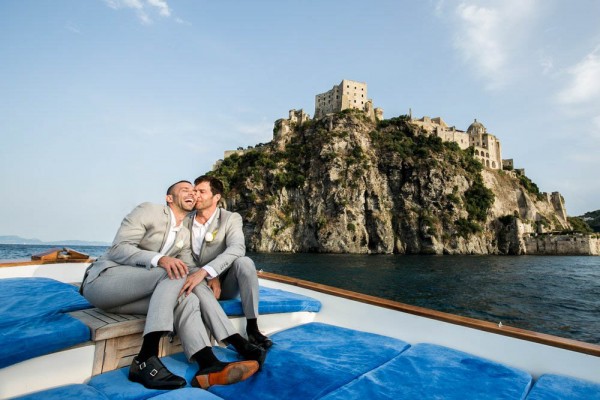 Italian elopements may not entail the extravagant wedding design of their more formal counterparts, but that doesn't make the intimate celebrations any less beautiful or elegant. JR and Randy's gorgeous Italian castle wedding included luxurious groom style, picturesque views, and absolutely precious moments shared by the grooms. Photographer Marco Miglianti brilliantly captured the pair gallivanting through Naples, taking selfies and embracing one another.
The Couple: JR and Randy
The Wedding: Aragonese Castle, Naples, Italy
The Inspiration: "We opted for simplicity given the venue was such a dramatic place. The wedding planner was fantastic on this matter, she helped is pick simple yet sophisticate elements. As for the wedding fashion we were inspired by the beautiful Coastal weather, light fabrics and colors for good looks and comfort."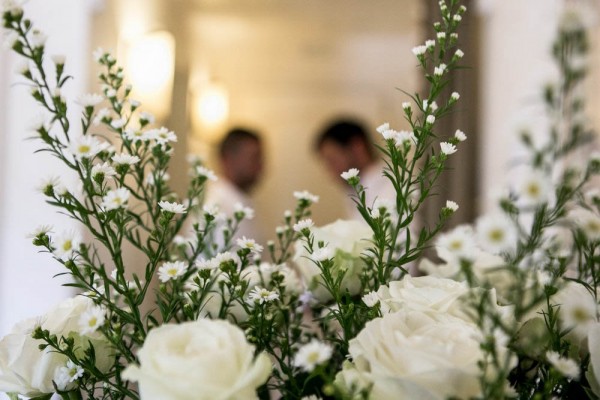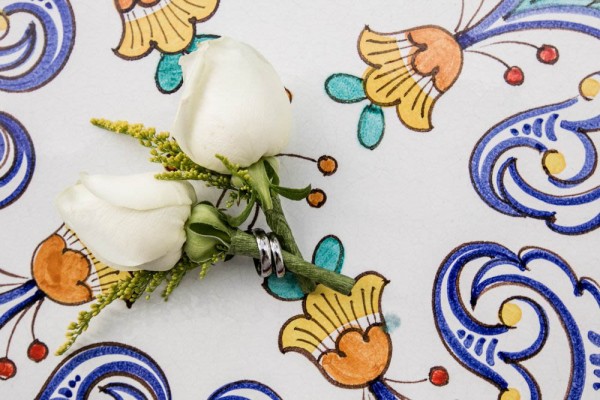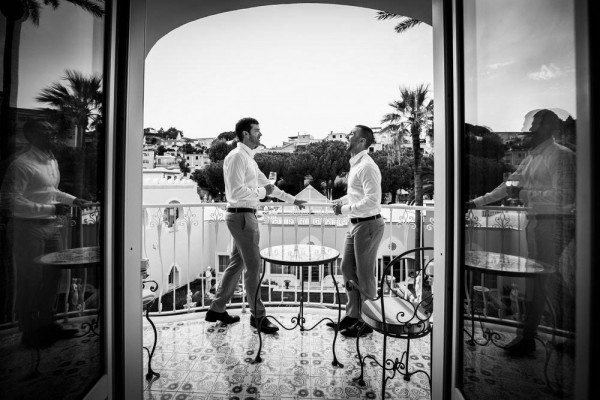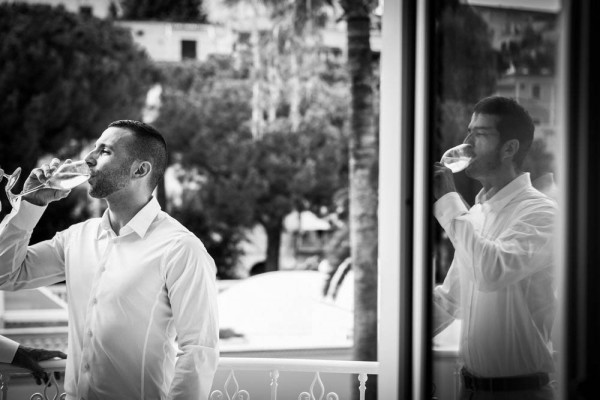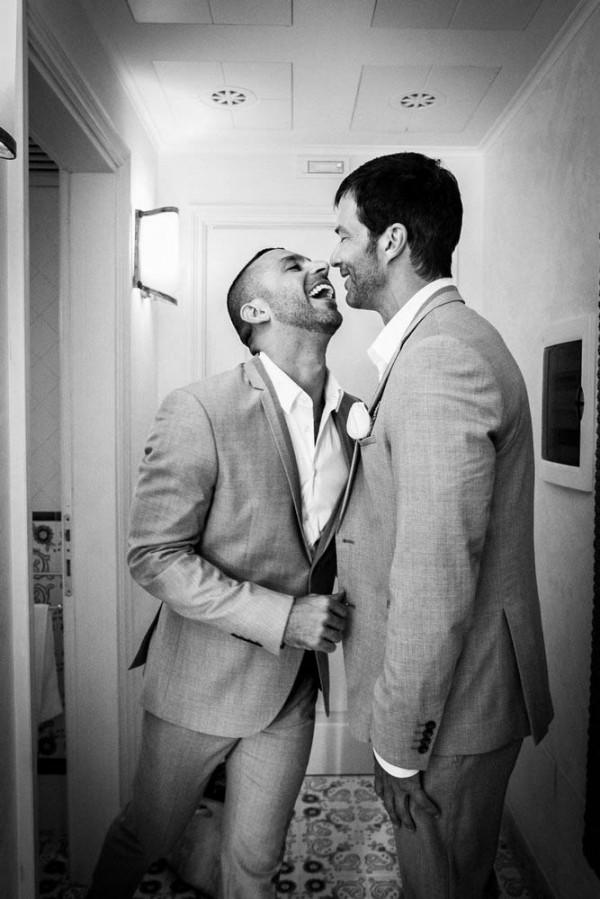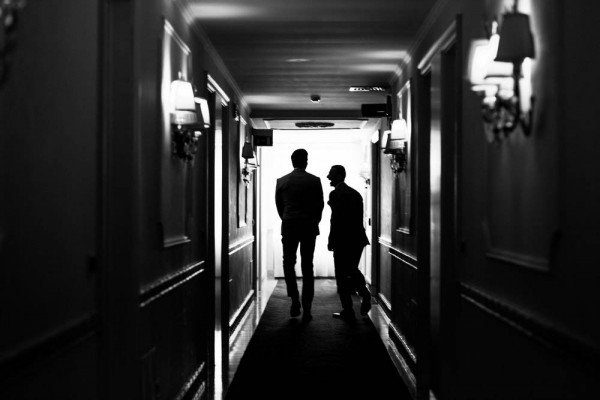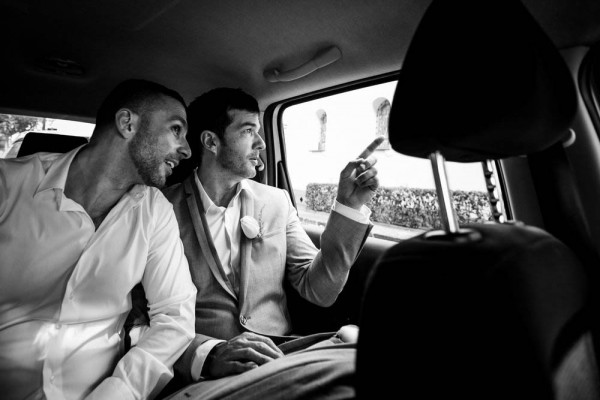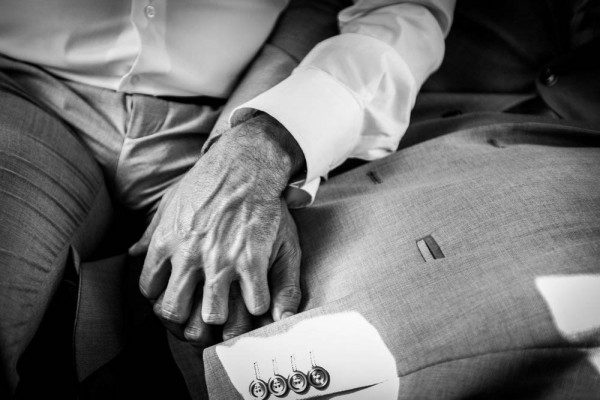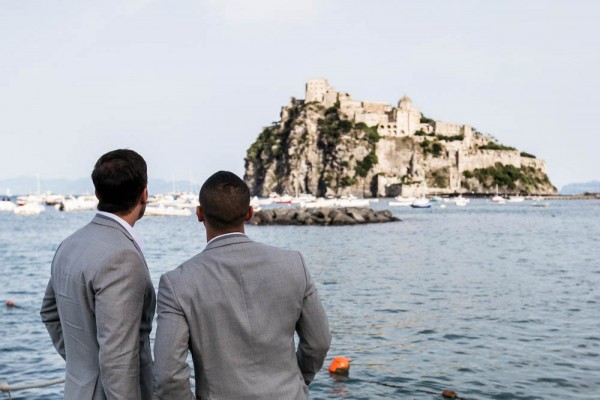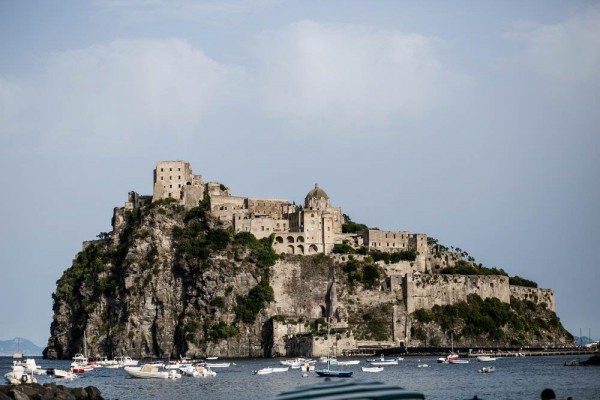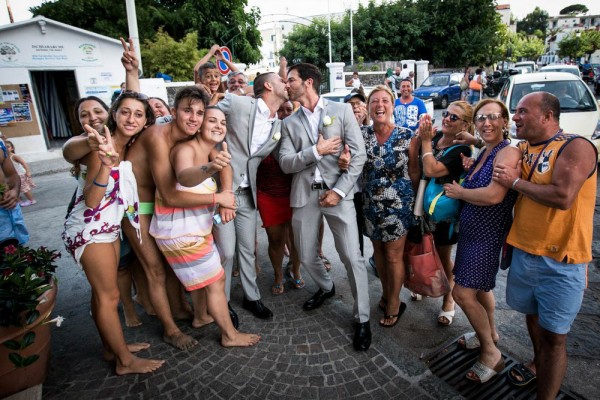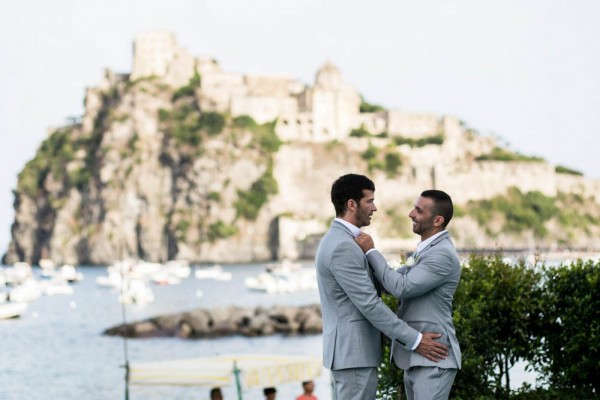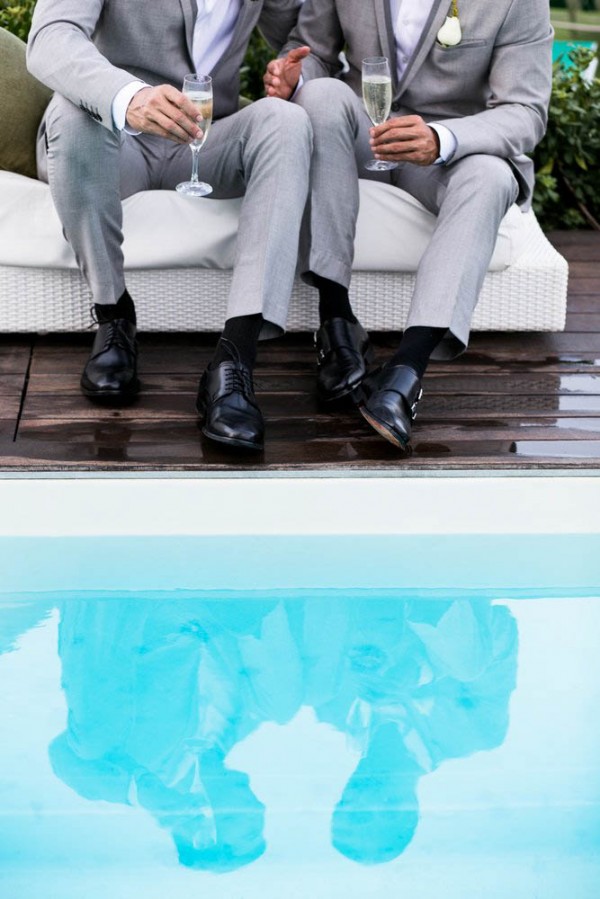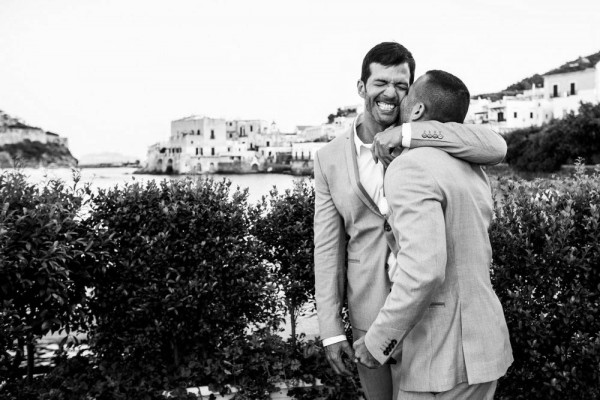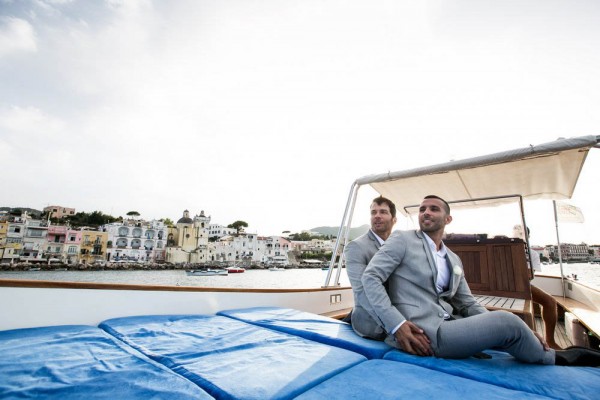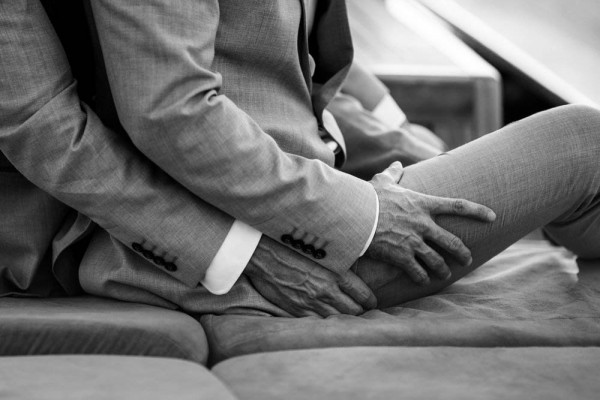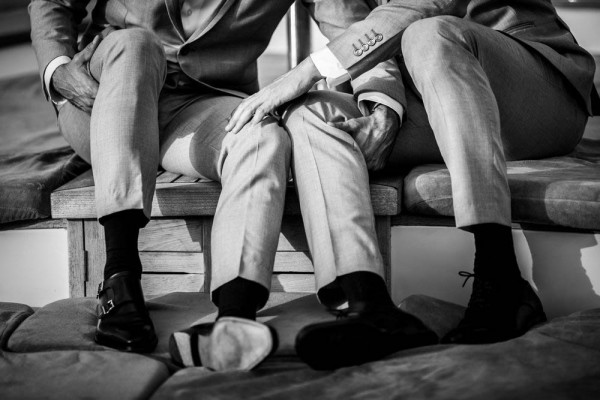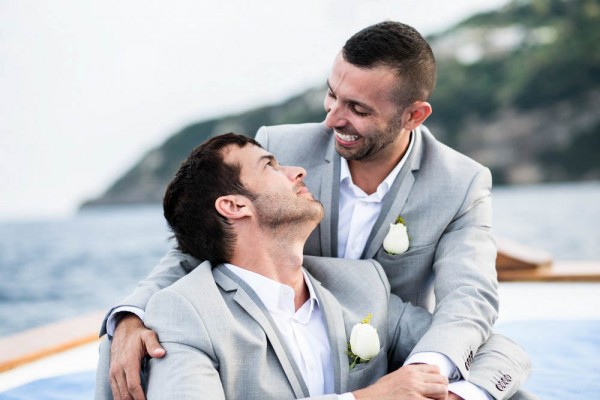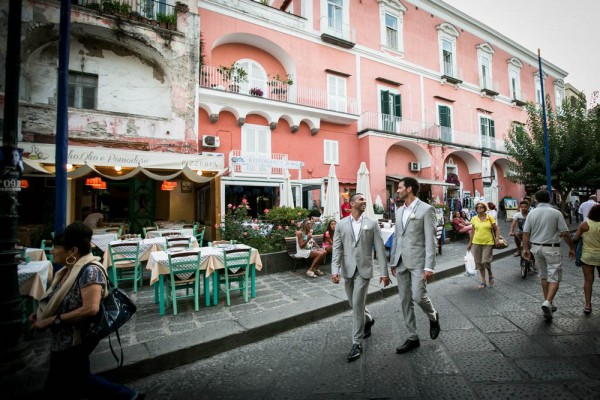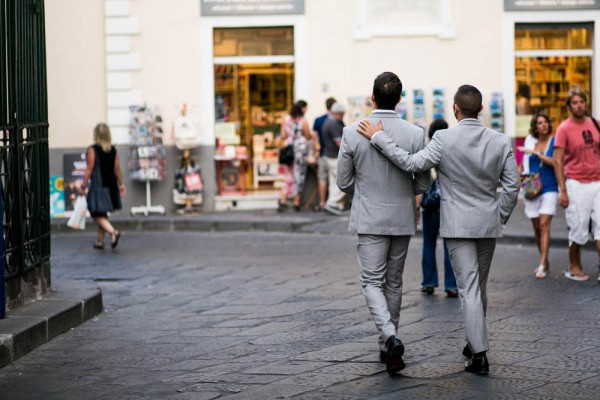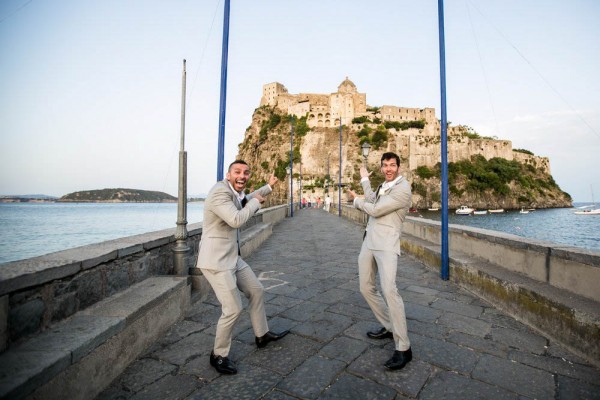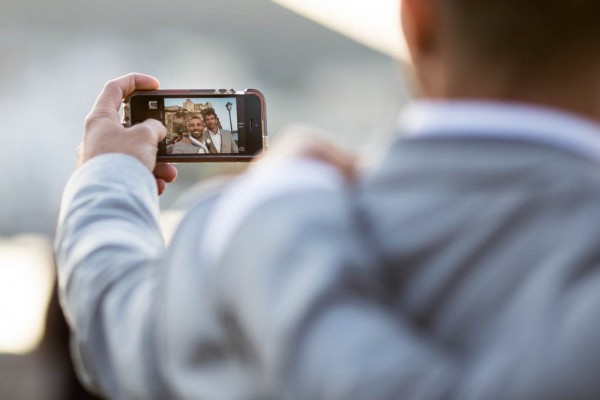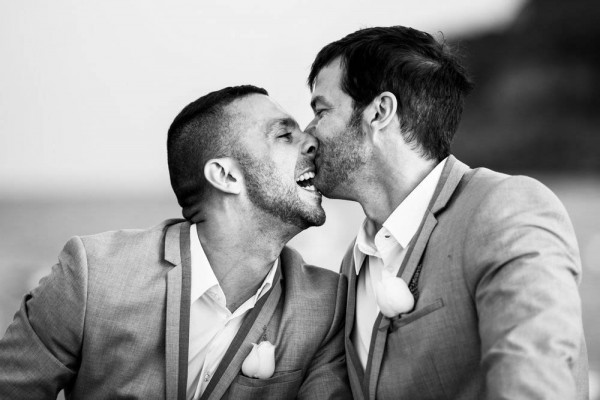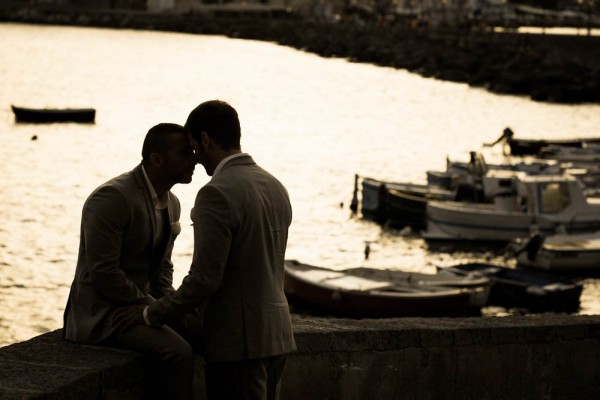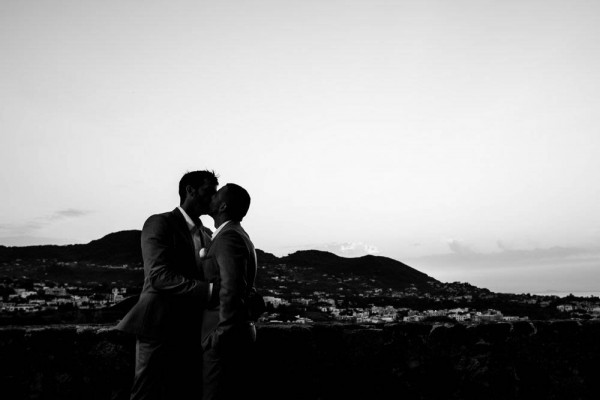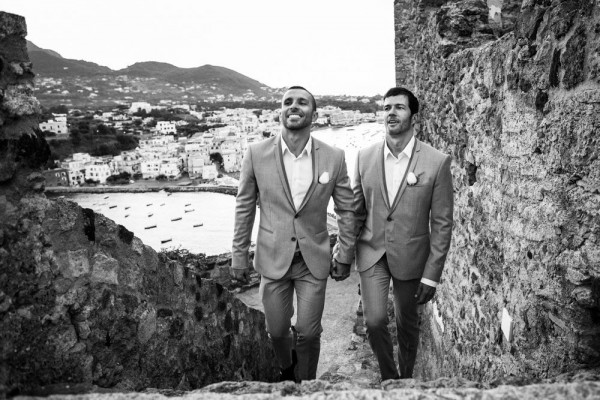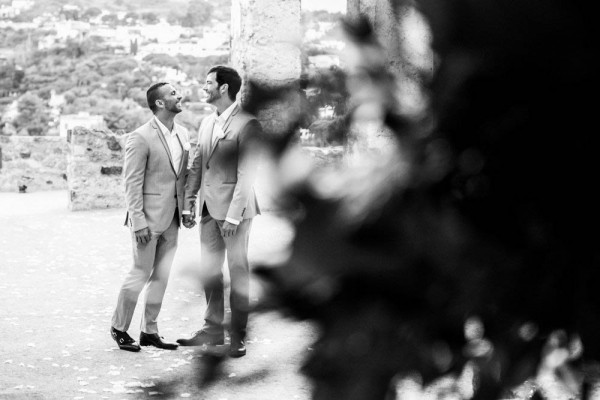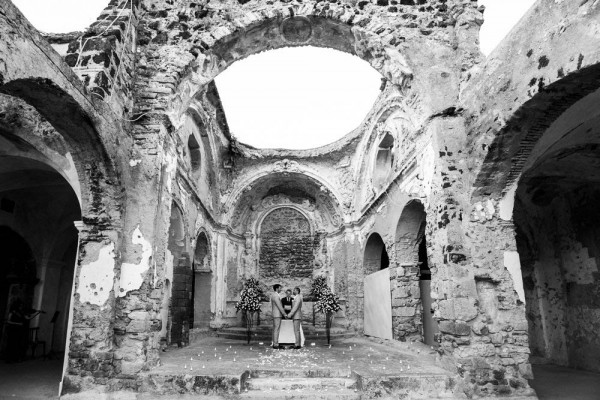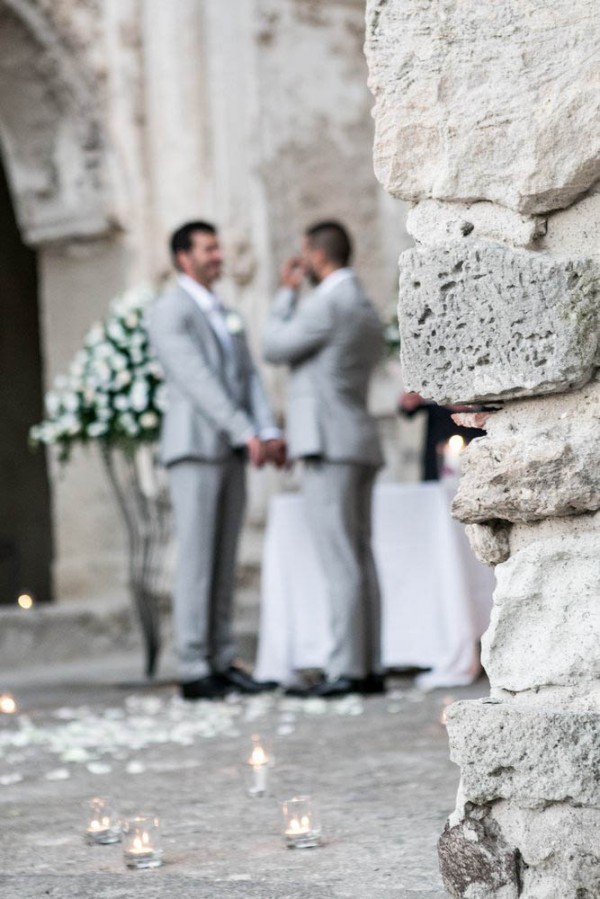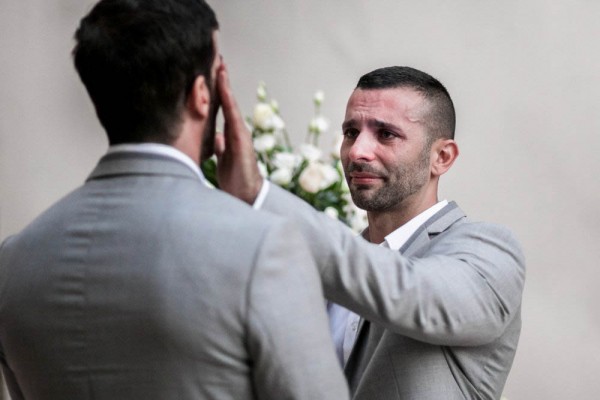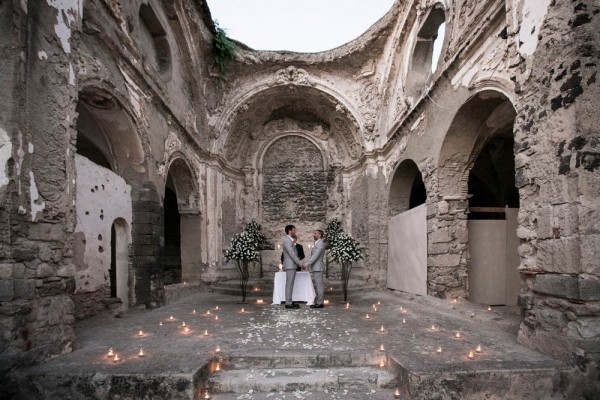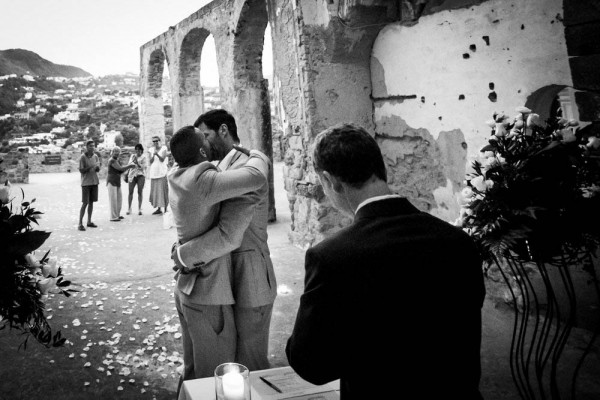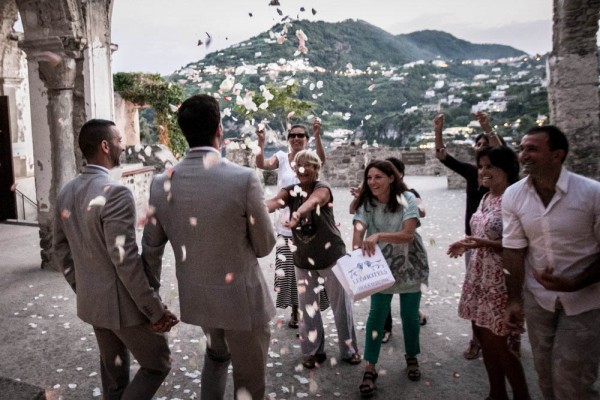 The Moments: "We took a boat trip around the castle to take some pictures and upon our arrival at the dock we were greeted by a crowd of locals, they were so welcoming and excited! Everybody yelling 'auguri!!!' we were thrilled and touched by all that genuine good energy and good wishes."
The Couple Recommends: "The wedding planner Rita Iacono was fantastic, she made sure every detail was accounted for and taken care of beautifully, we highly recommend her services. The photographer Marco Miglianti and his assistant Lorenzo Baci were amazing, they did a phenomenal job! We also would highly recommend their services!"
The Wedding Team:
Photography – Marco Miglianti
Event Planning – Elite Italy Wedding Travel
Ceremony Venue – Aragonese Castle
Thank you to Marco Miglianti for highlighting this beautiful Italian castle wedding. If you loved JR and Randy's elopement, you have to see Giulia and Luca's romantic traditional Italian wedding.