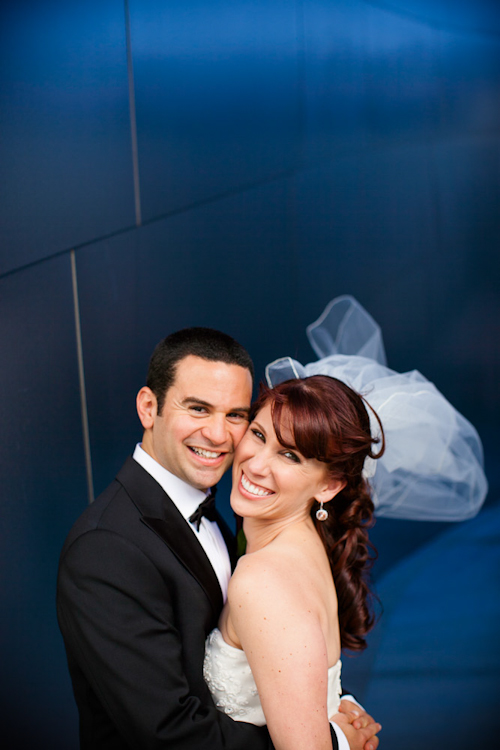 Dena and Gerard's chic LA wedding is an all-out tribute to glamour and fun! The ultra-stylized Art-Deco Cicada Restaurant was the perfect home for their fun-loving celebration, and photographers Allie and Brian from Callaway Gable Photography captured Dena and Gerard's equally spirited personalities perfectly!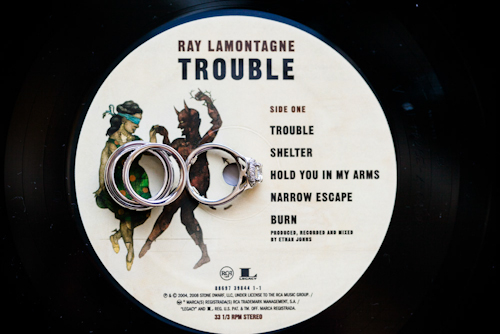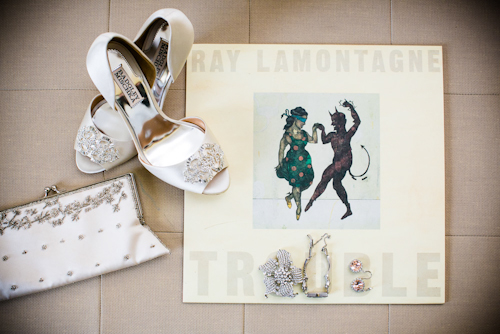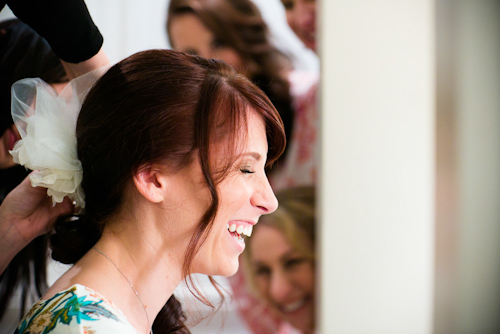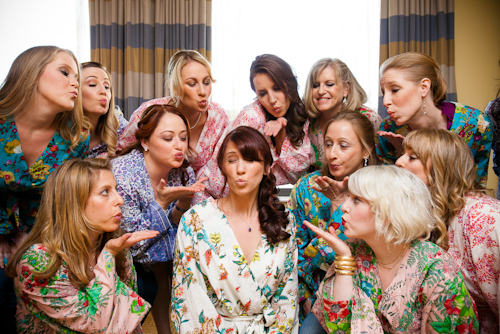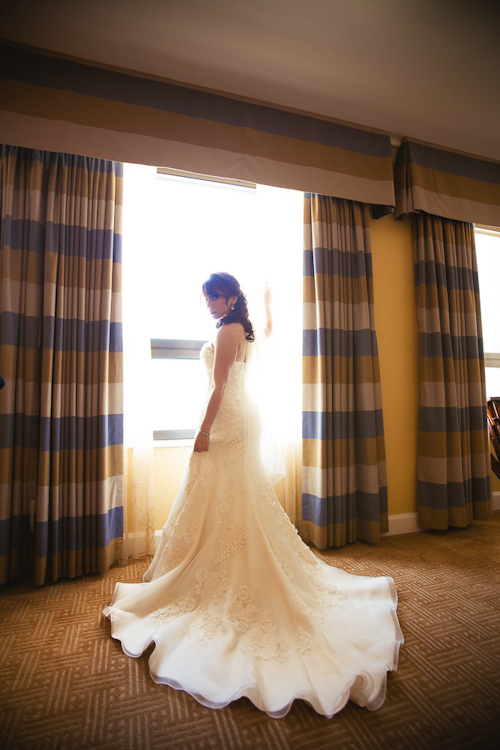 The Goals: We wanted our wedding to be classic, timeless, and as us as possible – fun, quirky, silly, loving – and still pay homage to our heritage. To us this meant lots of amazing food, LOTS of dancing, and in a place that felt like quintessential Los Angeles. The one thing that we insisted on with the ceremony was that we had an opportunity to write and say our own vows to each other.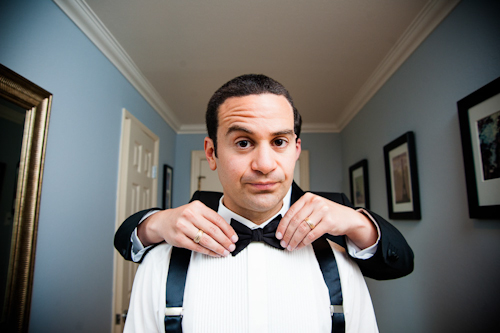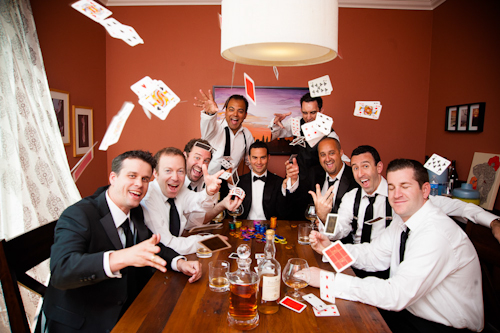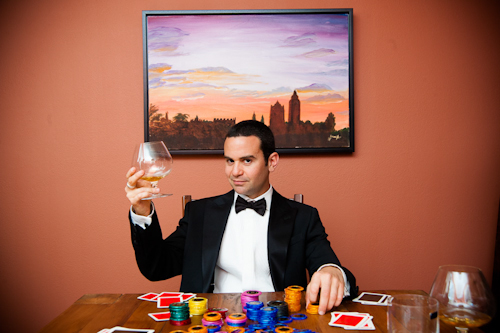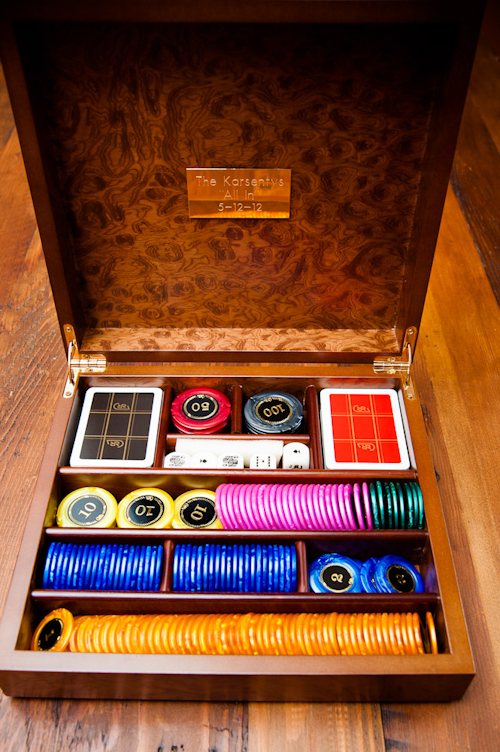 The Design: Gerard grew up in St. Croix in the Virgin Islands, then moved to New Jersey when he was nine years old. His family was all coming from the east coast, so he naturally wanted to have the wedding somewhere on the beach or some other outdoor location for his family and friends. I grew up in Los Angeles, and have always been in love with the old art deco architecture of Downtown LA. In fact, one of the first gifts Gerard got me was a tour of the historic buildings in Los Angeles.Imagine our surprise when, after visiting beachfront venue after beachfront venue, that nothing was calling to us.
On a whim, I suggested Cicada. He had no desire to have our wedding downtown, but when we walked in, I had to pick his mouth up off the floor. Between the chandelier in the center of the room, the mahogany beams, and the luxurious, "Old Hollywood" feel, we knew this was the quintessential Los Angeles venue we were looking for.We chose to have our (mostly traditional) Jewish ceremony in-the-round under the chandelier. For one, we felt that it was more intimate and that we would be surrounded by the people we love most in the world. Later, we learned that a chuppah ceremony much like ours is traditionally held outside under the stars, as a sign that children shall be as the stars of the heavens. It seemed fitting that our Chuppah was under the twinkling lights of the chandelier in Cicadas ballroom.
We were inspired first and foremost by the venue itself. It was so luxurious, we knew we needed more of a "velvety" color scheme – colors you would want to sink into. However, since the venue was so dark already, we also needed the colors to really pop without overdoing it. The colors we eventually settled on – burgundy, purple, creamy ivory, and bronze – were also inspired by my favorite flowers: anemones, peonies and black dahlias.
The best decision we made was staying true to what we wanted to do with our bridal party. We were initially concerned with the size of our bridal party (12 and a half gals, 10 guys). Could we have narrowed down the party? Sure! But at the end of the day, these were the people we wanted to spend the most of our time with. They have been our best friends, our family, our confidantes, and our biggest supporters in our lives. We couldn't dream of leaving a single person out. Plus, it made for one hell of a photo!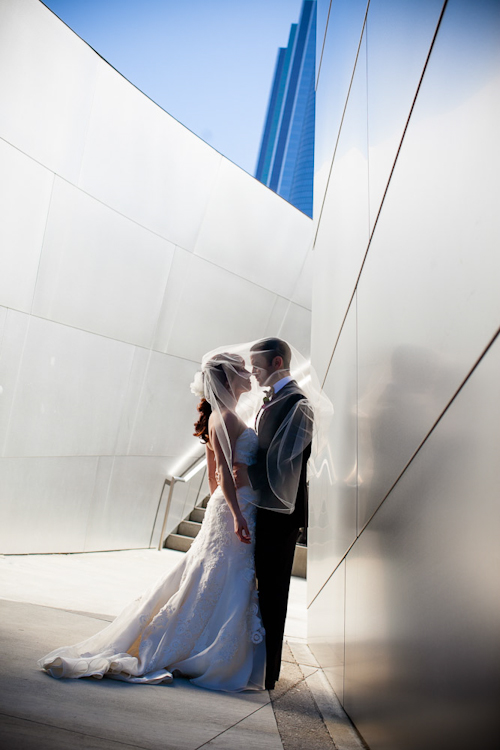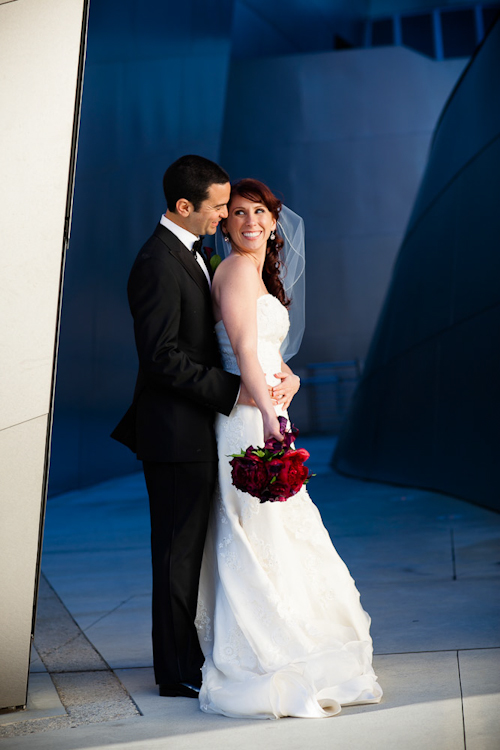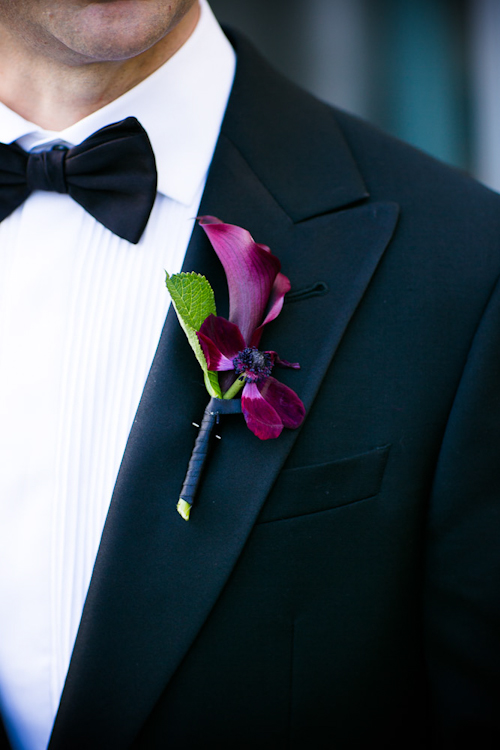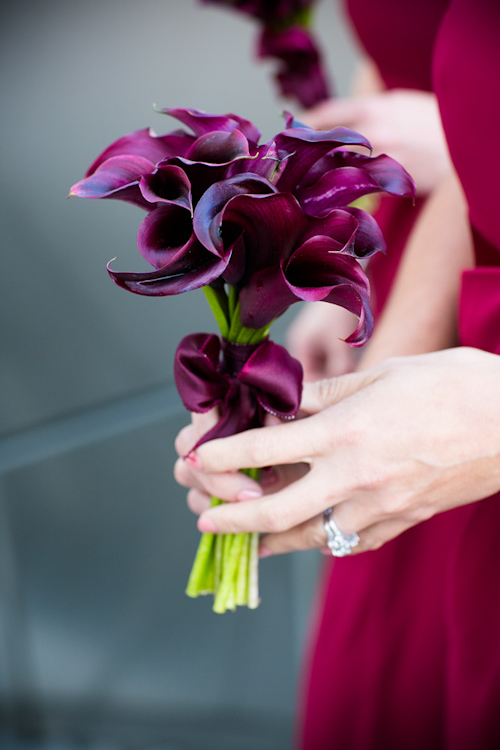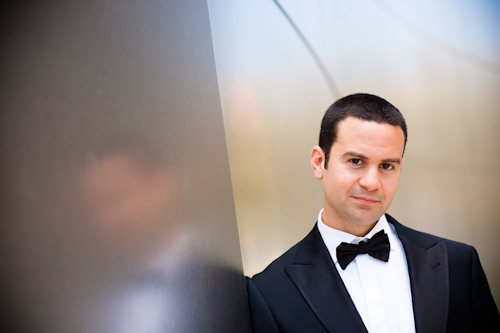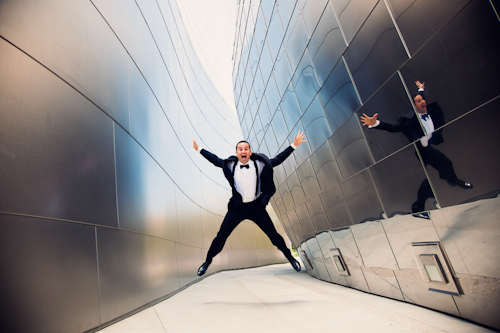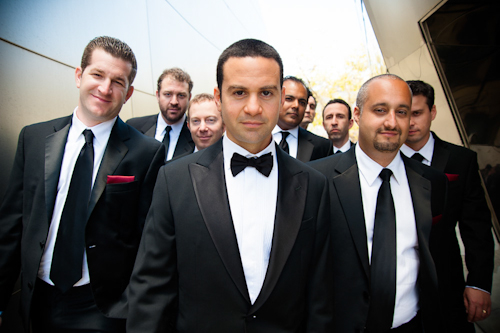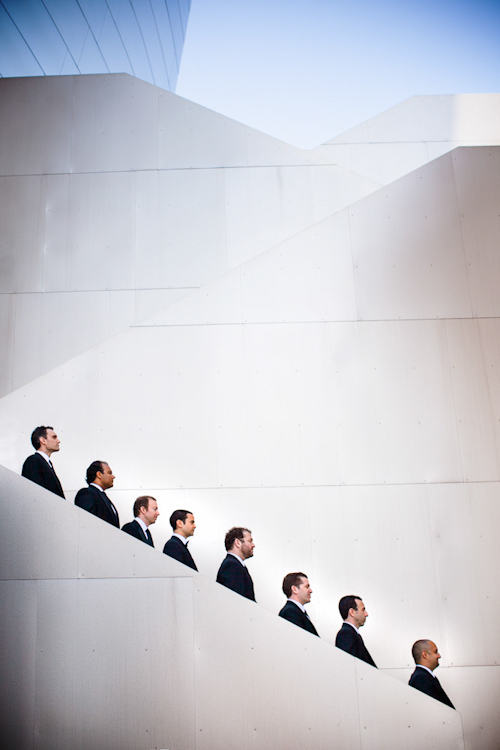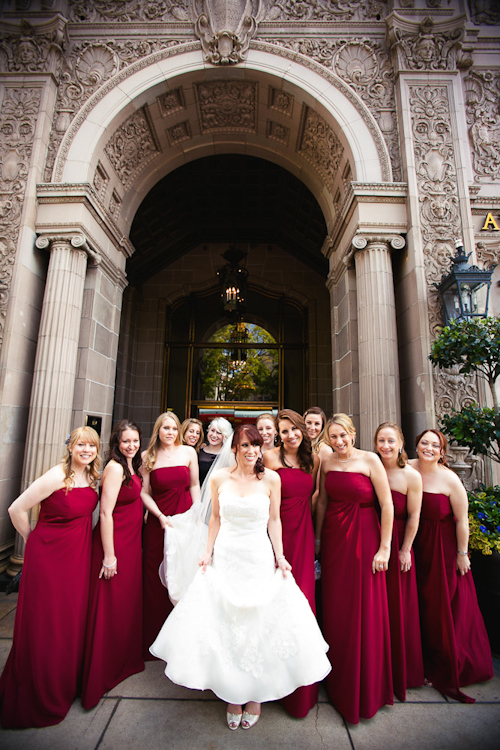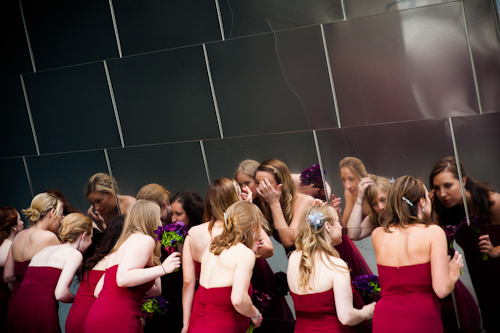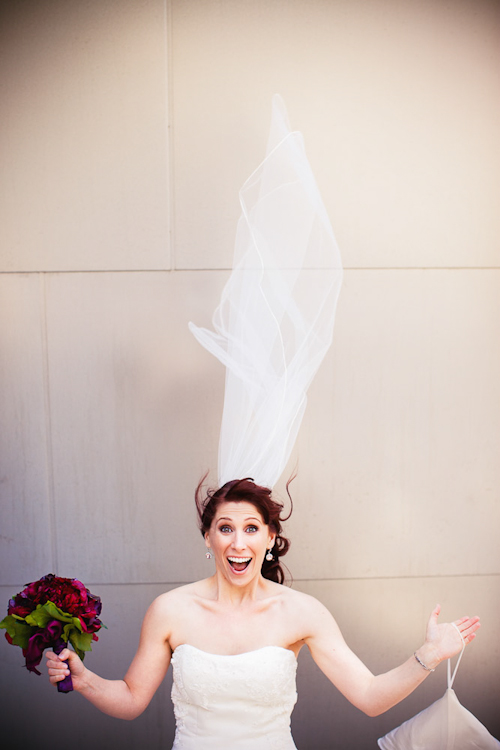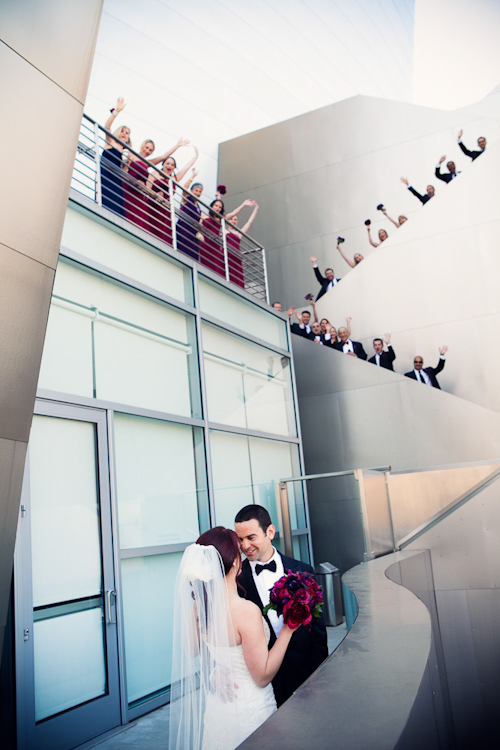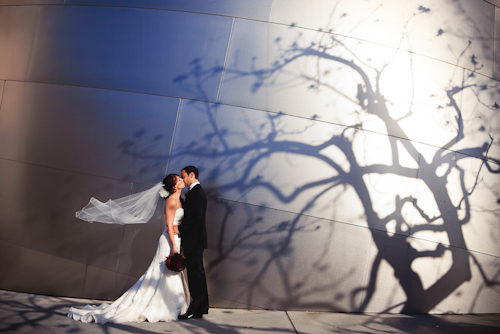 The Look: The venue inspired the whole look. I went shopping before having a venue, and left the bridal salon confused and disheveled. Once we found our venue, that was it – old Hollywood glamor with a vintage, modern twist. I wanted to feel my most glamorous, sexy, and beautiful. When I found my dress (after a lot of looking!), I wasn't actually that attracted to it on the hanger. But once I put it on, oh my goodness. That was it. The flowing organza layers at the bottom, the flirty flower applique…it was to die for. And on the day? The way the skirt moved when I danced, the way it hugged my body, the way the train fell, and the way Gerard teared up when he first saw me…it was perfect. And just a few weeks before the wedding, I found a pair of vintage pink earrings that brought tied everything together. The end result was timeless and elegant!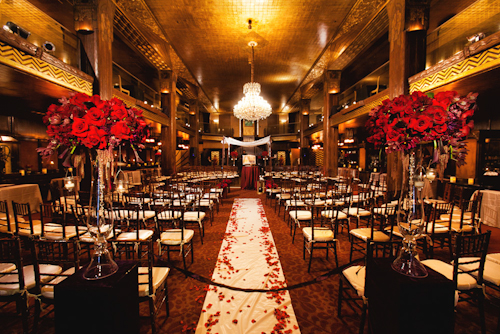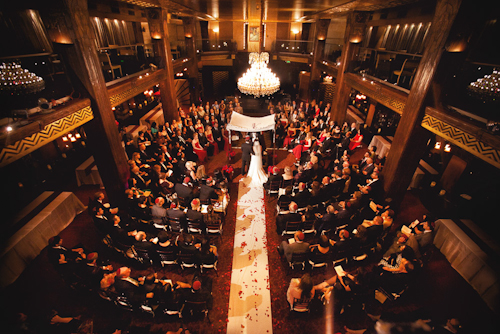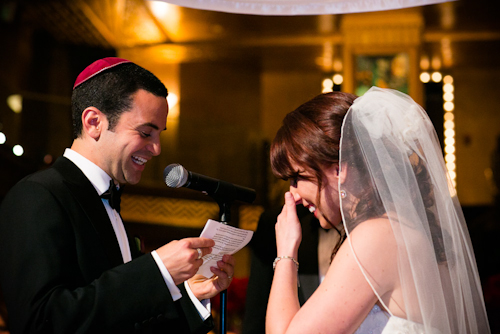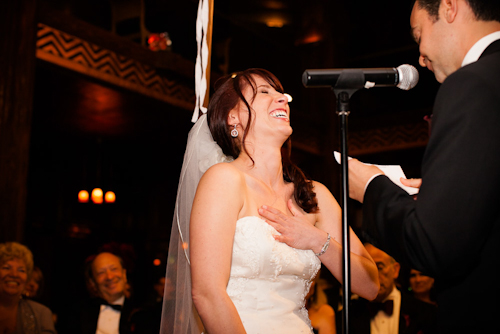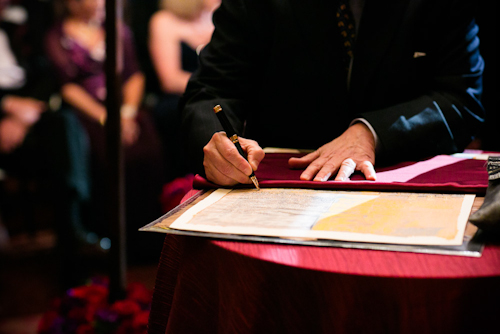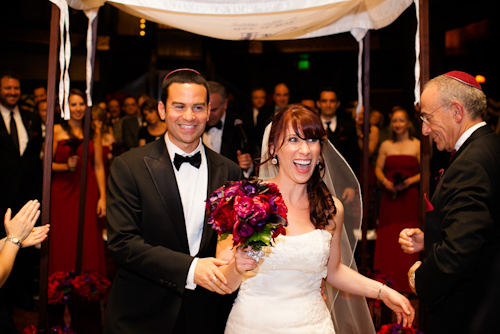 The Moments: There were so many wonderful moments throughout the day, but our first look is something I will never forget. I was so nervous for Gerard to see me. We are a sweats and sneakers kind of couple, so this was a big leap for me! We had our first look at Disney Concert Hall, and our friends and family were all up on the next level watching. My heart was in my stomach. The anticipation was so intense, I can't even begin to explain it. I walked over to him, tapped his right shoulder, and when he turned around he was almost doubled over in glee and broke into tears. While we were completely surrounded by our friends and family and the flashing bulbs of the photographers and videographers, it was as if we were completely alone and in the moment together.
One other special moment for me personally was when my father approached me before our grand entrance to tell me that our ceremony and vows were the most special, intimate and beautiful he'd ever witnessed.
During the reception our first dance was to "Hold You In My Arms" by Ray LaMontagne. The back story: Our mutual friend worked for The Hollywood Bowl, and before we knew each other Gerard and I had both asked her for tickets to the Ray LaMontagne show. She got six tickets for a group of us to go together, and as the shortest people in the group, we were relegated to the way back of the car en route to the venue. Within minutes we were joking about everything, and that was the beginning of the end for both of us. During the show, while Ray was playing Hold You In My Arms, I turned to my friend and said, hopeful but jokingly, If Gerard and I get married, this is totally going to be our wedding song.
I also cannot stress enough the importance of relaxing and enjoying every minute of your wedding. Your dress might rip (mine did – double-sided tape and chalk did the trick!) or your bustle might fall apart (mine did that too, so I used it as a prop on the dance floor!) but if you let that ruin the moment you will be too blind to see all of the good that is happening.Things might not turn out exactly or perfectly as you might have planned, but you're there to marry your best friend. And if at the end of the night, you're married and happy, that's what matters the most!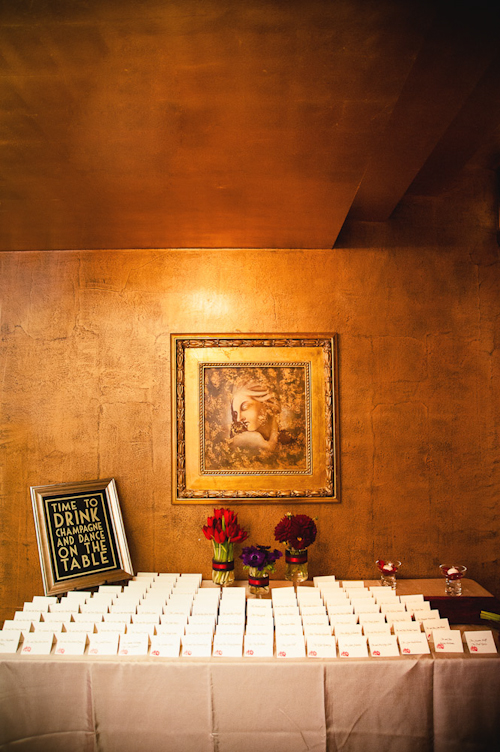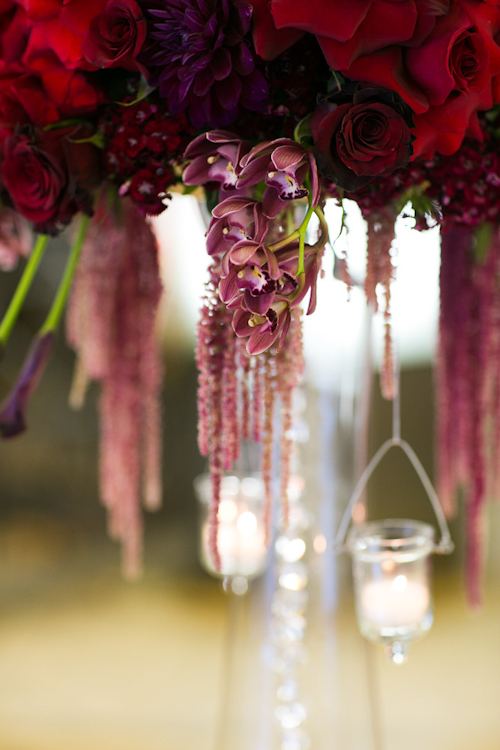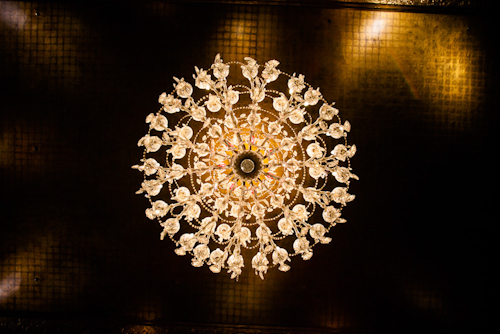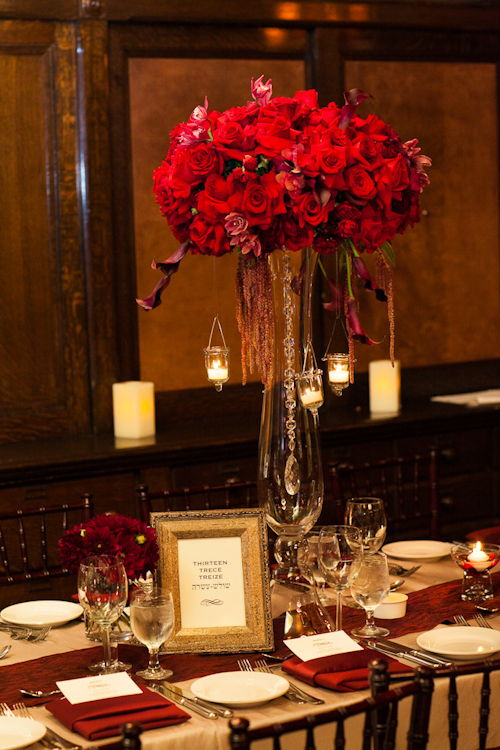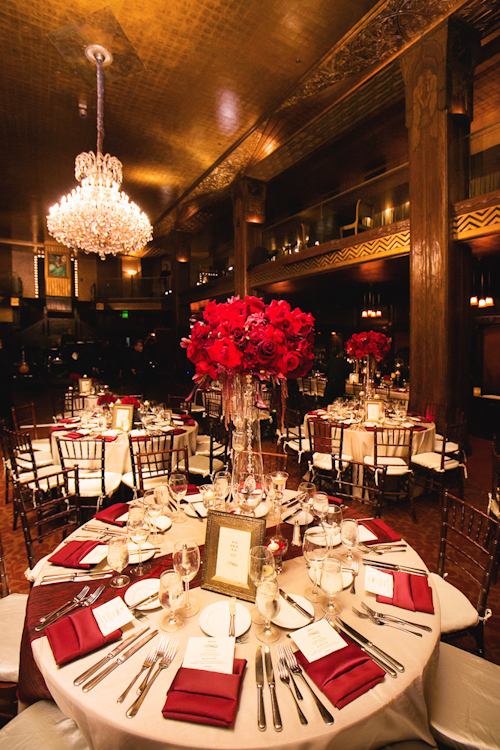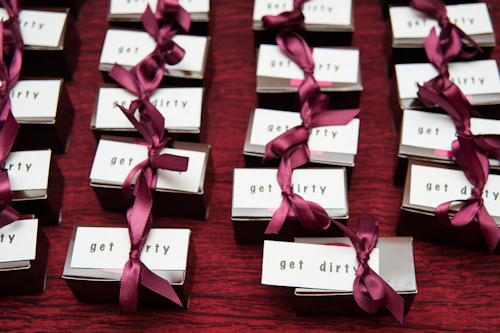 The Pros: Please visit Dena and Gerard's page in our Real Wedding Library for all of the details on their amazing wedding team!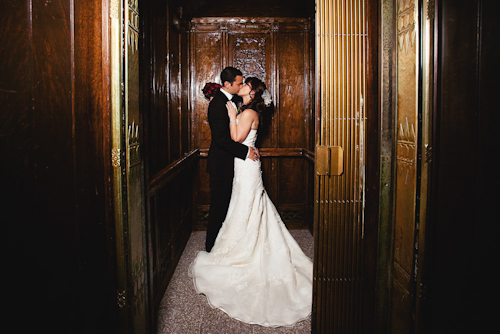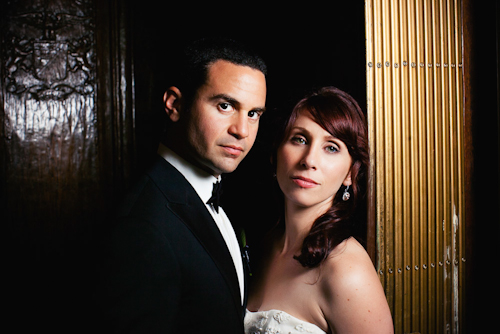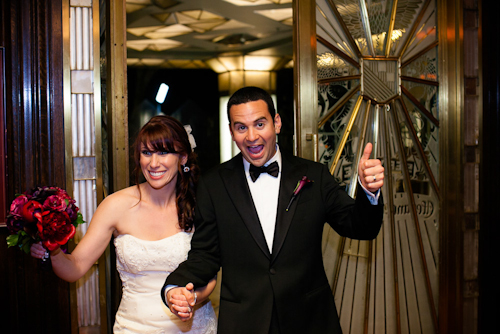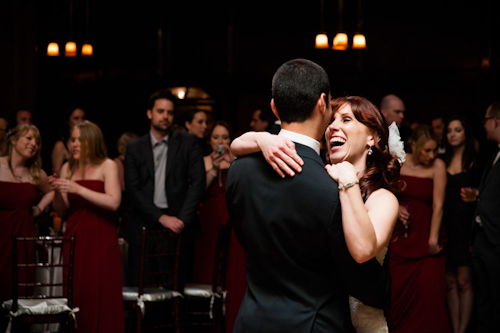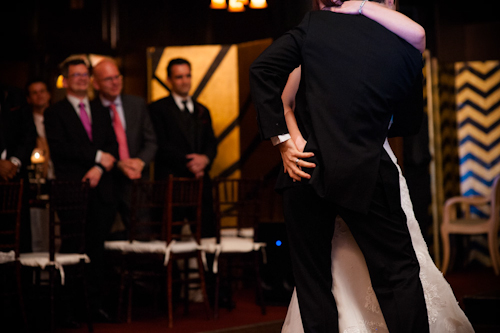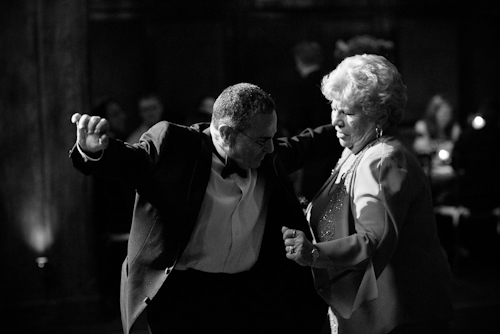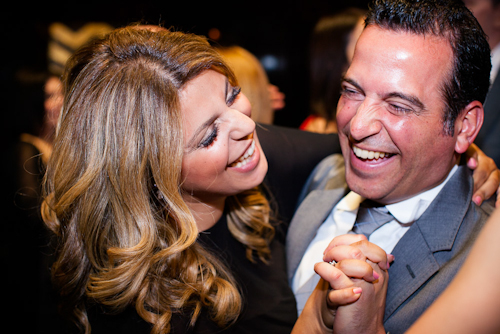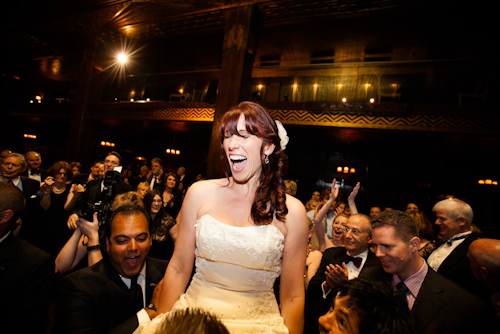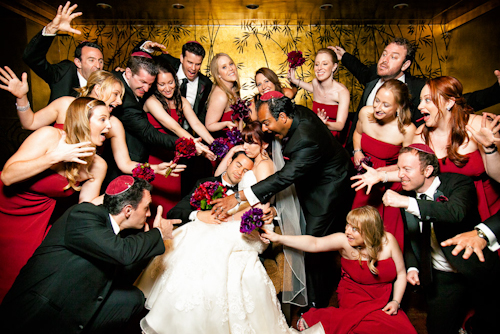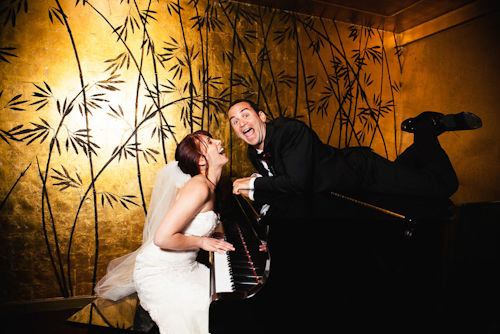 And a highlight film from the big day by Threaded Films…
Thank you so much for sharing your INCREDIBLE wedding day with us, Dena and Gerard!
Readers, be sure to check out our Real Wedding Library for more gorgeous inspiration from other newlyweds!