Today's wedding was truly a fairytale, as Nancy and Josh were married at Hatley Castle in Victoria, British Columbia. The wedding party's fashion is elegant and unique (check out the lovely collection of shoes!) but one of my favorite parts of this wedding is the fun energy of the bridesmaids and groomsmen! Ophelia Photography captured the playfulness, the luscious pink decor and the golden candlelight in these oh-so-pretty photos.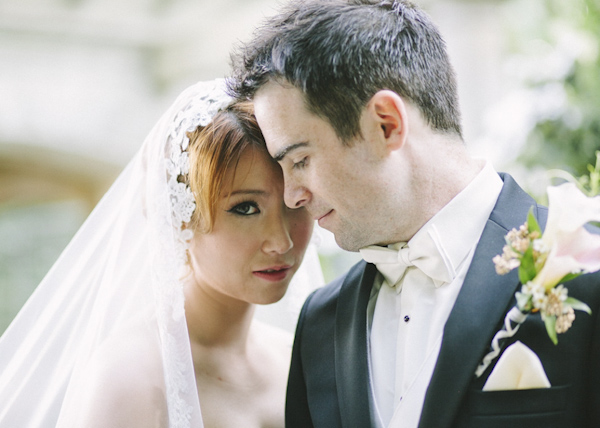 The Couple: Nancy and Josh
The Wedding: 8.10.13 – Hatley Castle, Victoria, British Columbia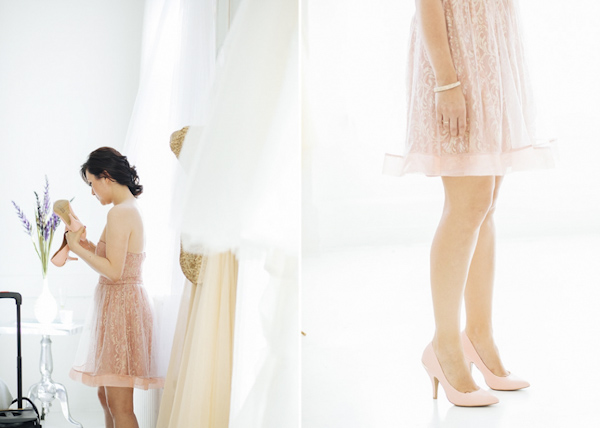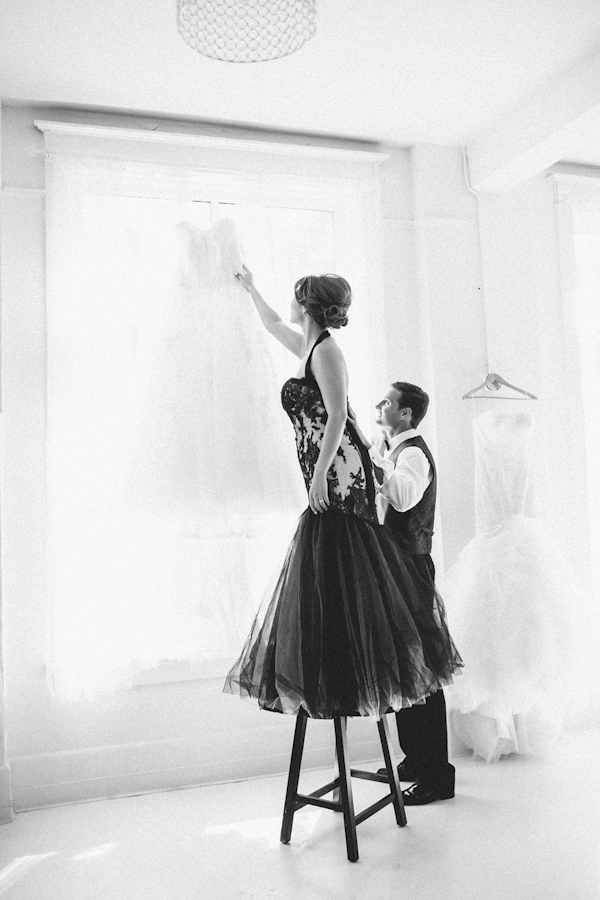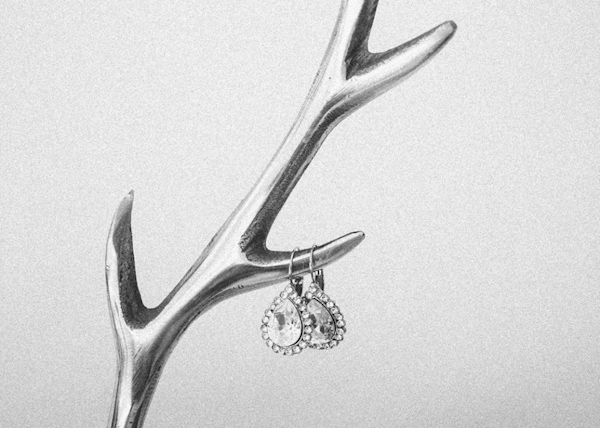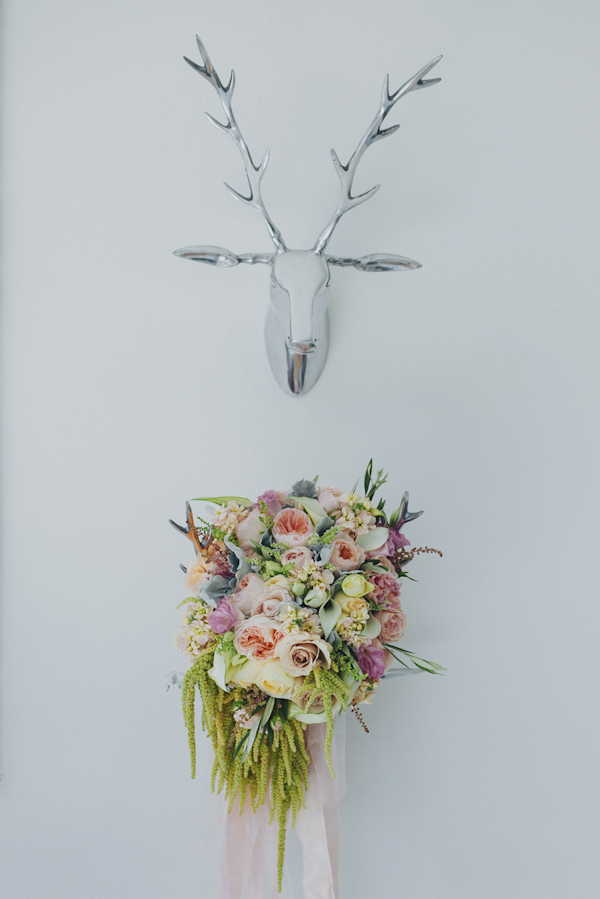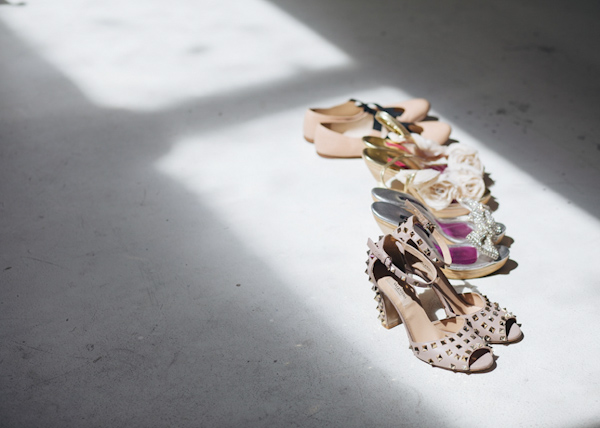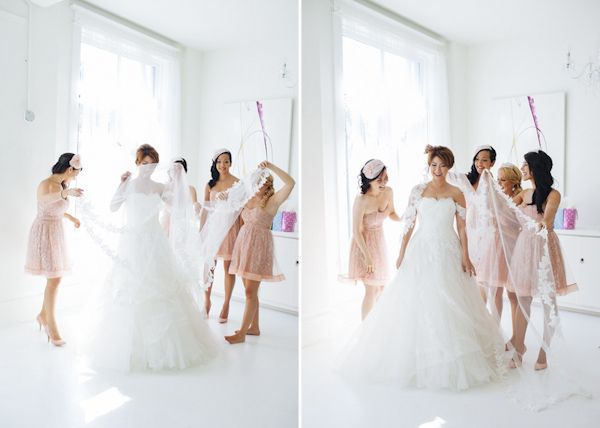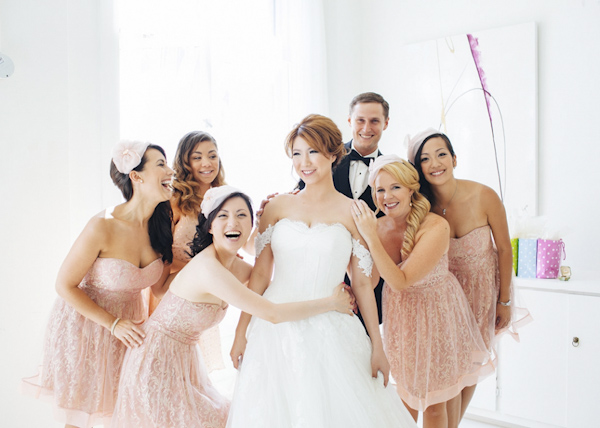 The Goals: Our main goal for our wedding was making sure the people we cared about the most can attend. Originally we really wanted a destination wedding, still castle themed, but in France. After thinking about our family, we thought we would not be happy if they could not all make it.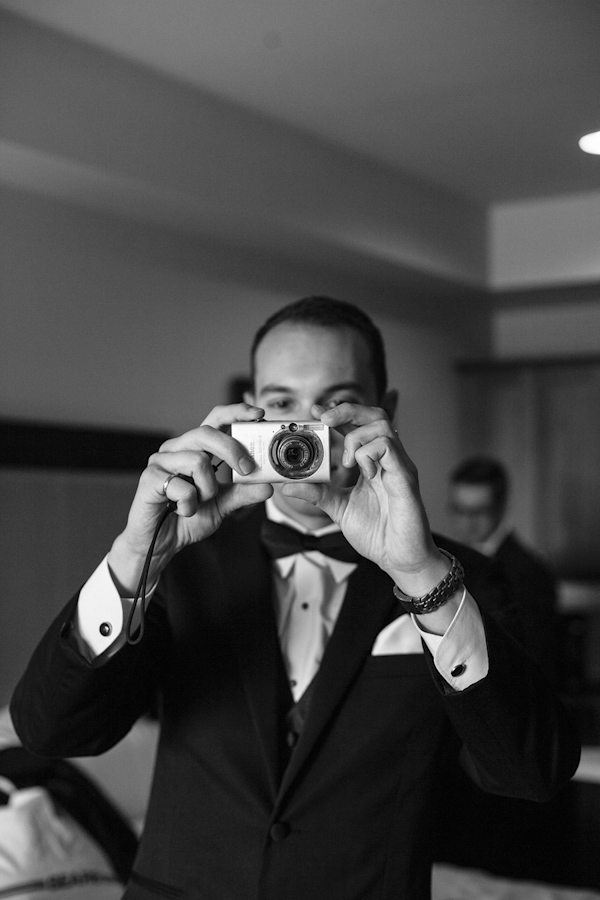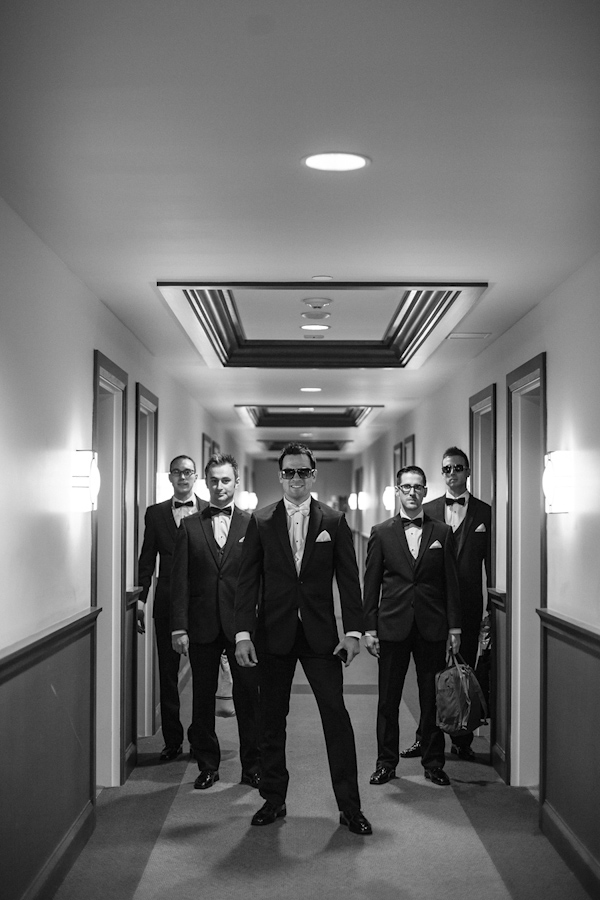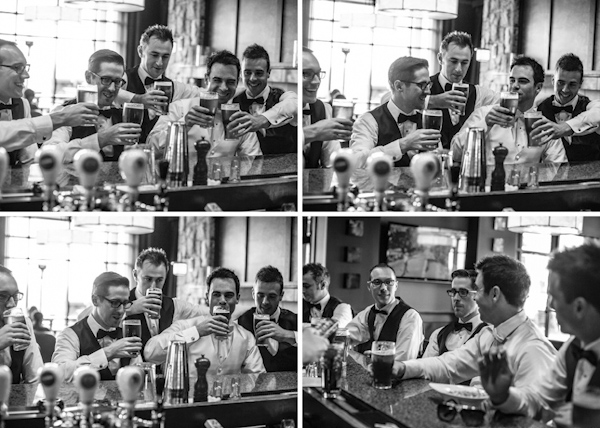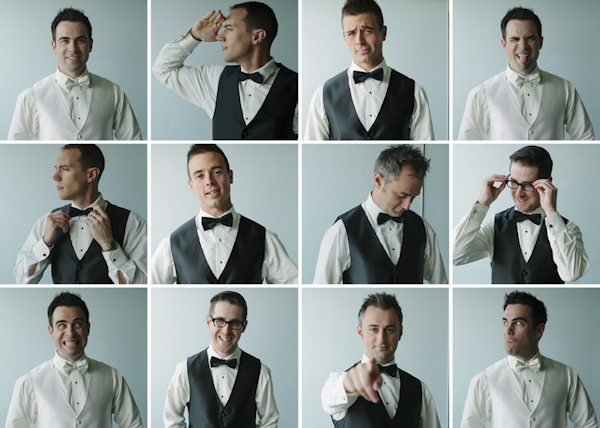 The Design: We wanted to create a soft vintage luxury wedding that would be timeless, romantic, and elegant in every single way. Almost surreal, warm, and touching to every guest that attended. We created it by having lots of soft textures and layers within our table set up, bouquets, and dresses. We included tons of floating candles to bring out the vintage gold paint from vases and motifs in the surrounding. We incorporated calligraphy in gold on royal blue and blush band to balance the formality and romanticism together. We asked our guests to dress in suits and dress to create the timeliness feeling in the photos. We also requested photos not be taken during the ceremony and for the professional wedding photography to be edited to give the appearance of film. We wanted our video to focus on music build up, speeches, and slow motion, to add intimacy and a touch of dark romance.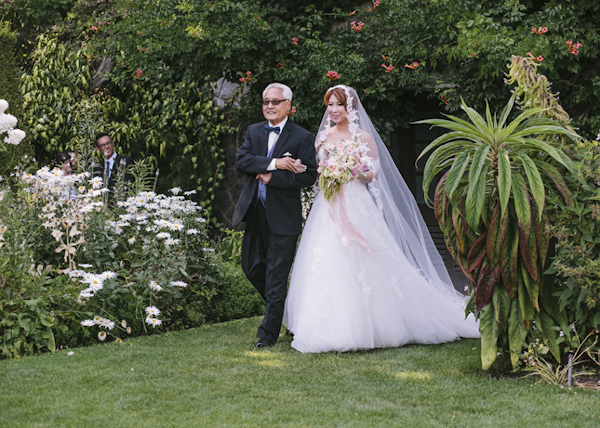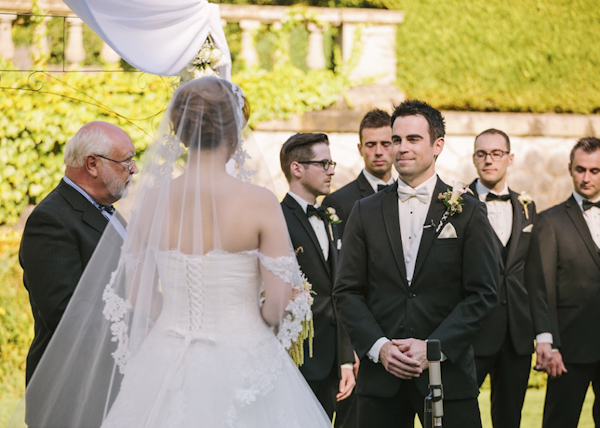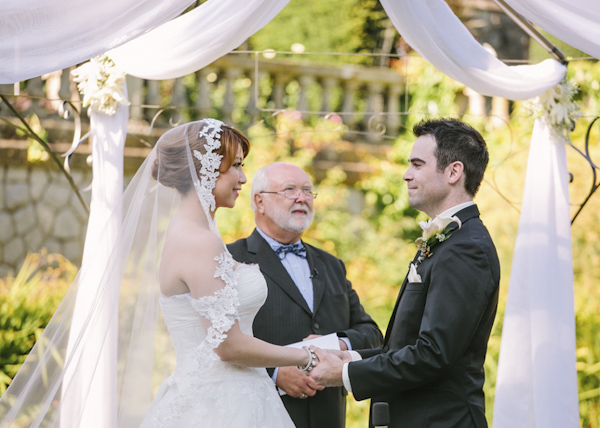 The Look: I wanted my hair to be classic and timeless looking, all wrapped up but still having a bit of soft touch to it. I added the lace sleeves to my ceremony dress because I want the lace to add some elegant details to the arms along with the drop angle to show romance. As for my reception dress, I chose a mermaid dress to show more curve along with a large custom-made earrings. I love big earrings. I really had to tell myself to tone down for the ceremony ones. That was one of the hardest thing to do. To pick the right size of earrings not to over power the dress or the makeup.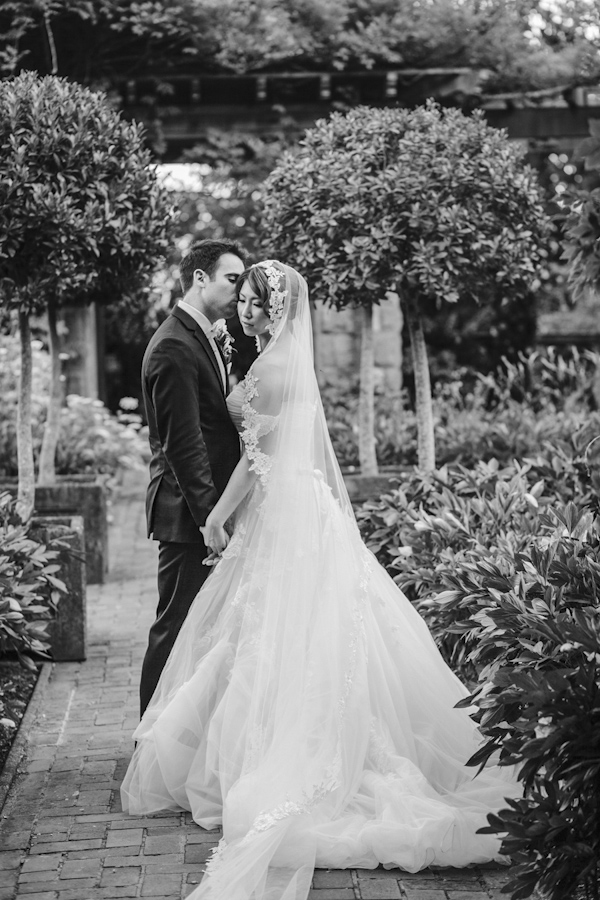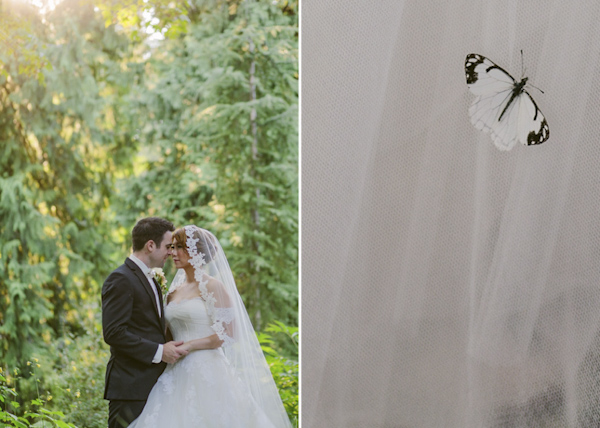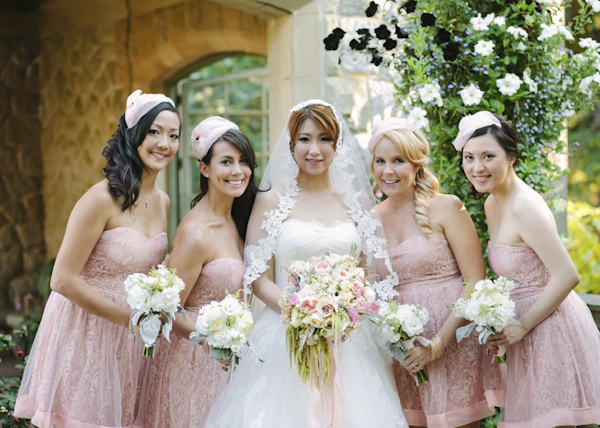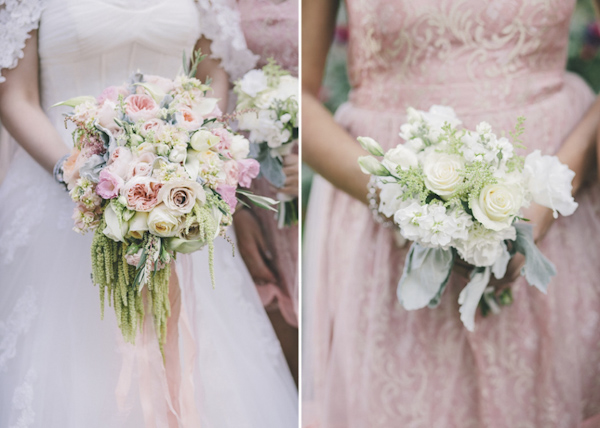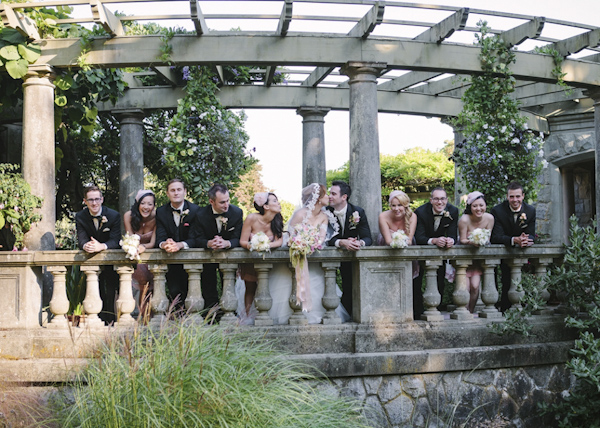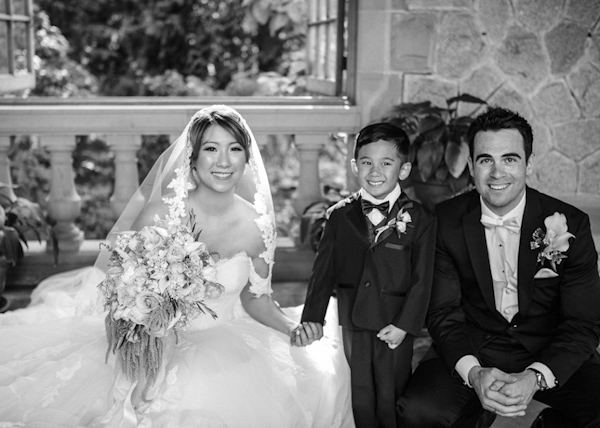 The Moments: One of my favorite moments was while getting ready, having all my best friends with me besides just the bridesmaids. I loved the speeches that the bridal party made while everyone was in the warm and cozy setting in the drawing room at reception. The most romantic part is when my husband made the speech on our behalf. I felt so overwhelmed and completely trusting of this man that will forever stand in front of me to speak up for us. It was also the first time I had heard it. When my best friend, the bridesman, passed the mic to me for my speech. I completely forgot that I should have prepared the speech in this whole wedding process. I passed it on. That moment he made fun of me by saying "This is the first time Nancy has nothing to say in her life." That moment was memorable to me. We loved every single person that has made a speech and toast to us!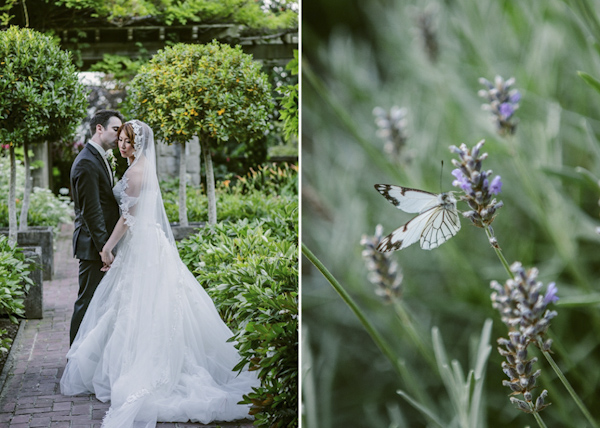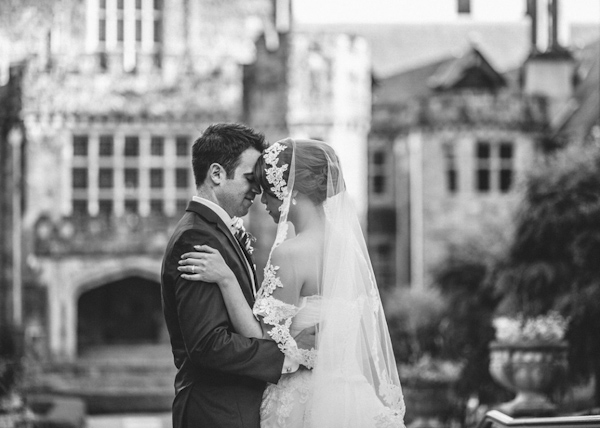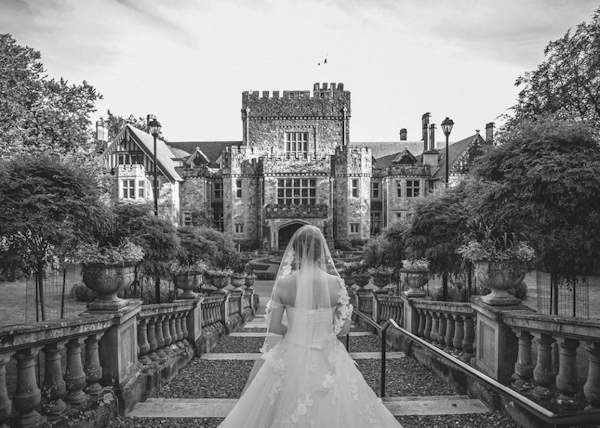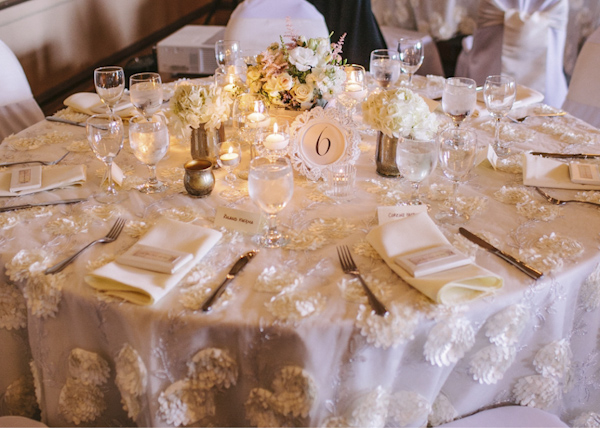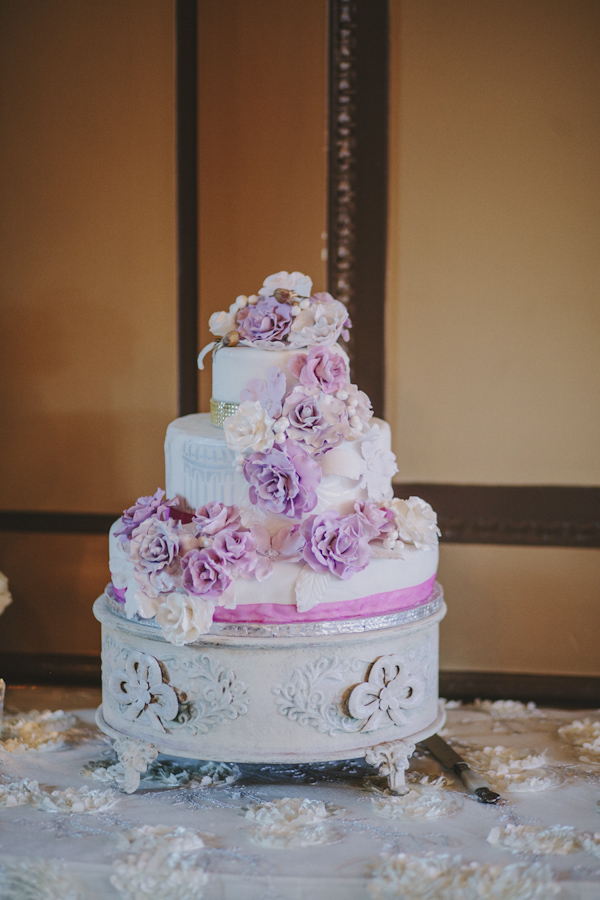 The Advice: My biggest wedding planning success was to finally not feel shy and ask for my mother in law's help 2 months before the wedding to be in charge of the floral and decor; as well as hiring the Day of Planners to go over all the logistics and final follow up with the vendors. My mother in law and I frequently contacted each other to discuss options and progress. Living in Vancouver and having the wedding in Victoria, though seemingly close, it can make it difficult to see everything in person, so my mother in law really did an awesome job in understanding my vision.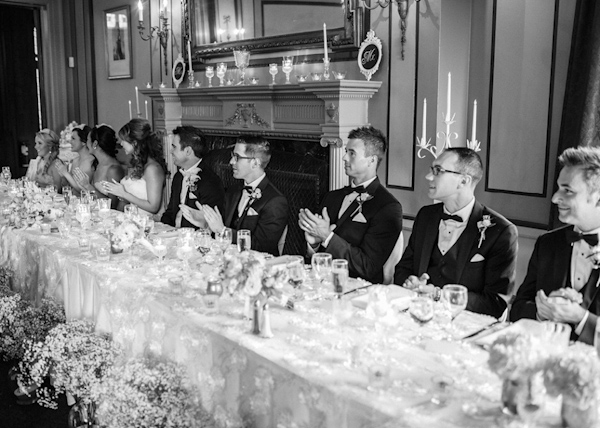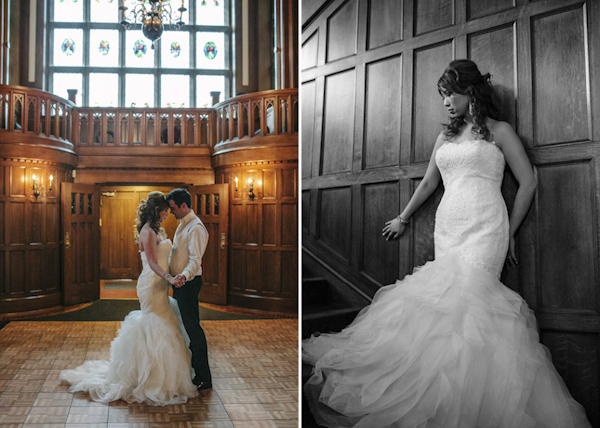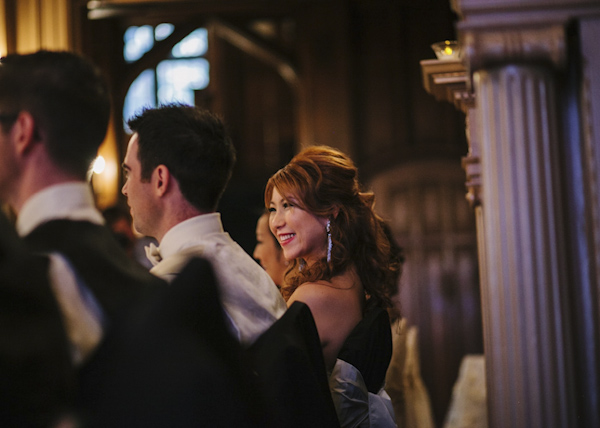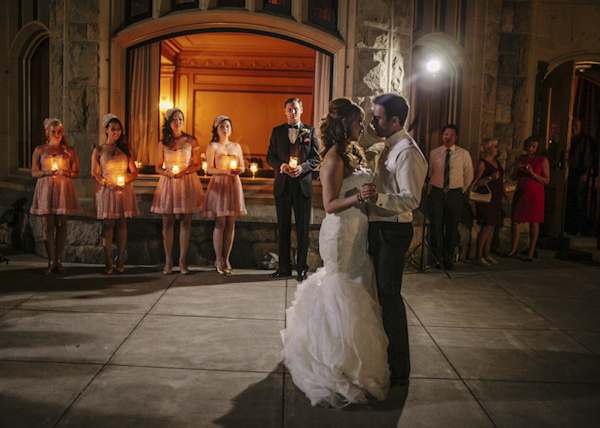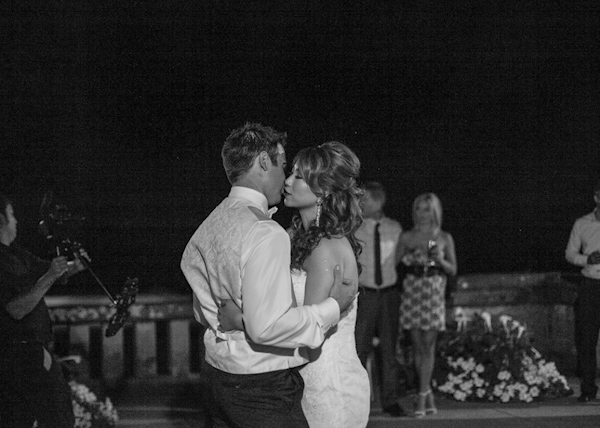 The Wedding Team:
Photographer: Ophelia Photography
Event Planner: Best Day Ever Creative Events
Ceremony & Reception Venue: Hatley Castle
Videographer/Film Maker: Modern Romance Production
Officiant: Michael Denton
Invitation Designer: Love By Phoebe
Catering: Truffles Catering
Florist: Bride's Bouquet – Verbena Floral Design, Thrifty Foods
Cake: Deborah Robbinson
Wedding Dress: Blush Bridal Boutique
Bridal Accessories: Veil – Blush Bridal Boutique, Earrings – Elsa Corsi, Bracelets – Blue Ruby
Bridesmaids' Apparel & Accessories: Barefoot Contessa Boutique
Groom's Apparel & Accessories: Moore's Clothing – Vera Wang Slim-fit Tux
Groomsmen's Apparel & Accessories: Moore's Clothing
Hair & Makeup: Ma-Luxe Studio
DJ: Candu Music
Rentals: Decorate Victoria with Huff & Puff, Simply Sunday Vintage China Rentals
Rings: Engagement – Ultra Diamonds, Bands – Ann Louise