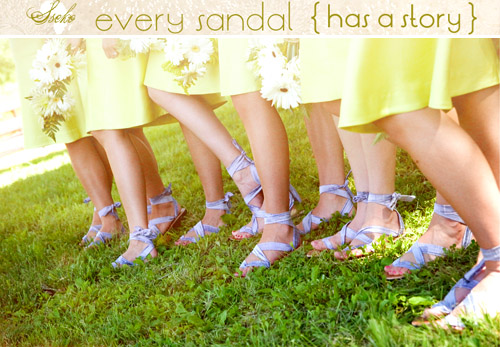 Good morning Junebug readers! Welcome to May, to full-fledged spring and to our latest giveaway today from Sseko Designs!
The minute we learned about Sseko Designs we couldn't help but fall in love with their fabulous products as well as the story and purpose behind the company. Sseko Designs makes beautiful, customized, handmade sandals specifically for brides and their bridesmaids. And the women making these sandals? Well that's what makes this company so special.
Sseko partners with a school in Kampala, Uganda to employ recent high school graduates as a way to earn money to continue on to University. These young women are in their traditional 9 month gap between secondary school and college, and would most likely not otherwise have the opportunity to continue their educations. These women are passionate, smart and excited for their futures, and we're thrilled to help spread the word about their hard work. As the Sseko website says, "These women will not make sandals forever. They will go on to be doctors, lawyers, politicians, writers and teachers that will bring change and unification to a country divided and ravished by a 22 year-long war…The goal of Sseko Designs is two-fold: provide university tuition for these promising young women through a sustainable monthly income, while also contributing to the overall economic development of Uganda."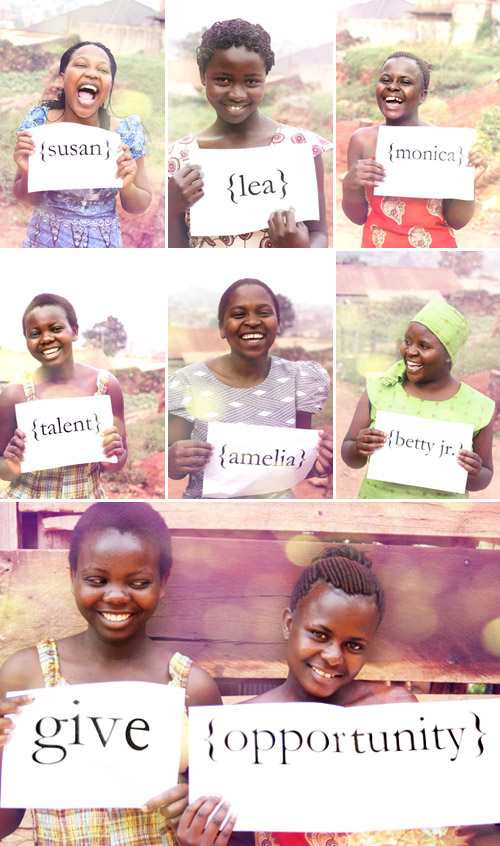 To enter to win 3 pairs of handmade Sseko Designs sandals, perfect for you and your gals to wear at your casual summer wedding, or for you to give as thank you gifts to your bridesmaids, just leave a comment here telling us who you would gift your sandals to and how you would all wear them. The winner will get to choose sandals with her favorite color of raw silk straps from their bridal collection, and be proud to give gifts that support such a wonderfully worthwhile cause. We're certainly proud to get to share this opportunity with you and to help spread the word about Sseko. We'll accept entries through Sunday, May 8th and choose our winner on Monday, May 9th.
For much more information, please visit the Sseko Designs website – you can see all the wonderful leather and silk sandal options as well as learn about the company's founder Liz, and the stories and dreams of each of the talented women pictured above.