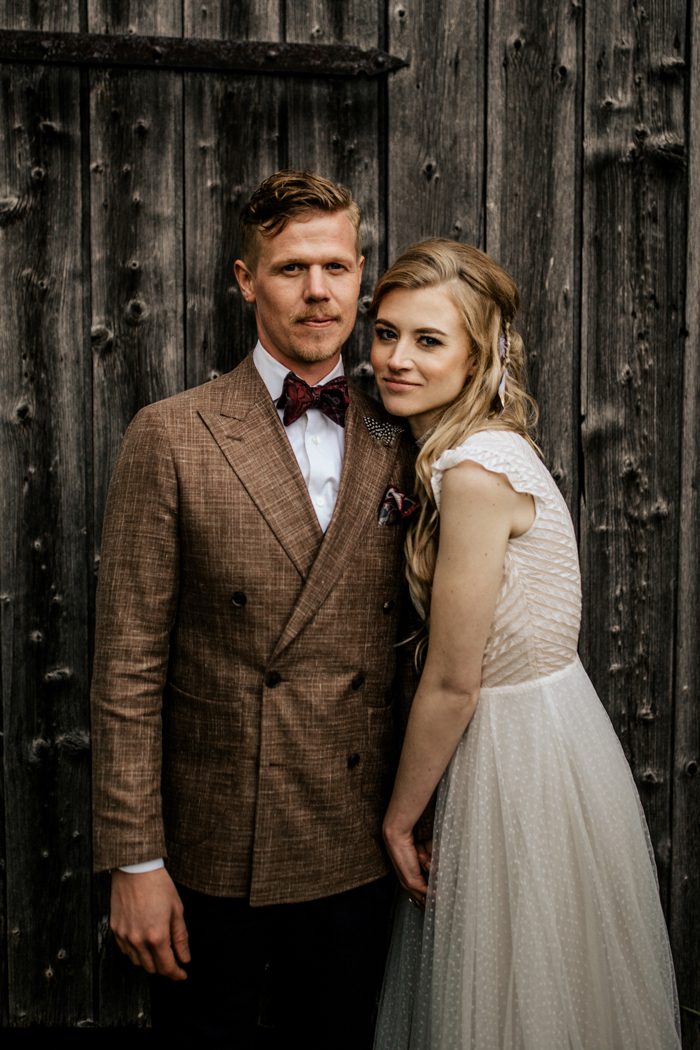 After years of searching for the right venue, Lucy and Florian opted for a teepee wedding! With the use of their family's property, Lucy and Florian were able to set up a ceremony and reception space that allowed them to have their party inside. With feathers in her hair and a wedding dress from La Donna, Lucy's bridal look is the perfect mesh of whimsical and boho. Walking down the aisle, Lucy held an overgrown wildflower bouquet created by Classy Flowers that was perfect for the occasion! Lucy and Florian's intimate ceremony turned into a cozy dinner party with the help of Glückskonzepte Agency's coordination services and Bantschow & Bantschow's catering. Chris and Ruth Photography put their heart and soul into photographing this day and the images speak for themselves!
The Couple:
Lucy and Florian
The Wedding:
Private Residence, Germany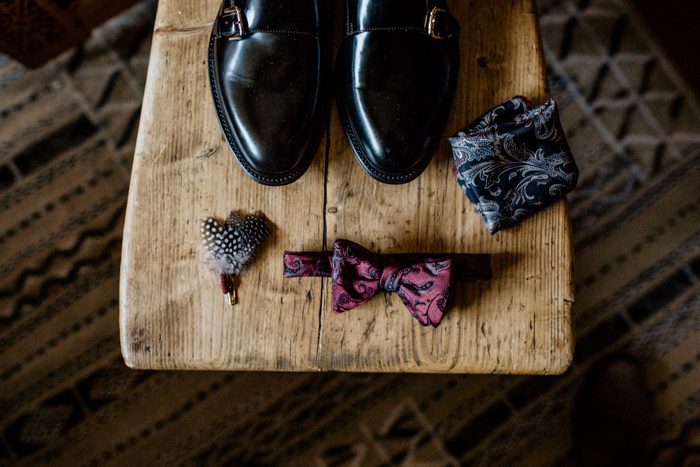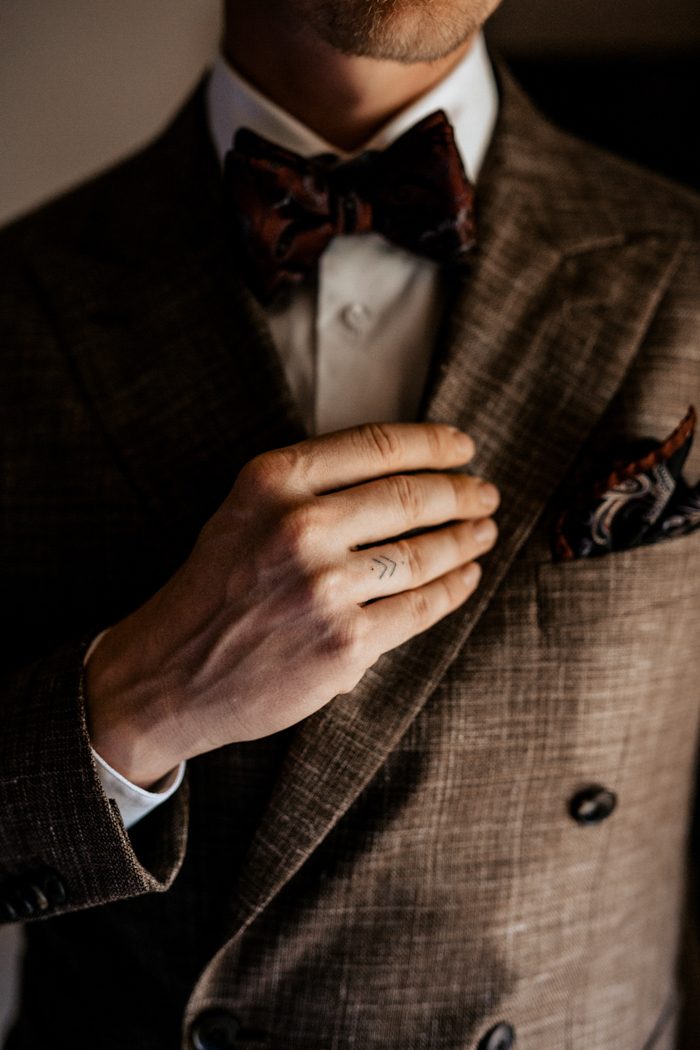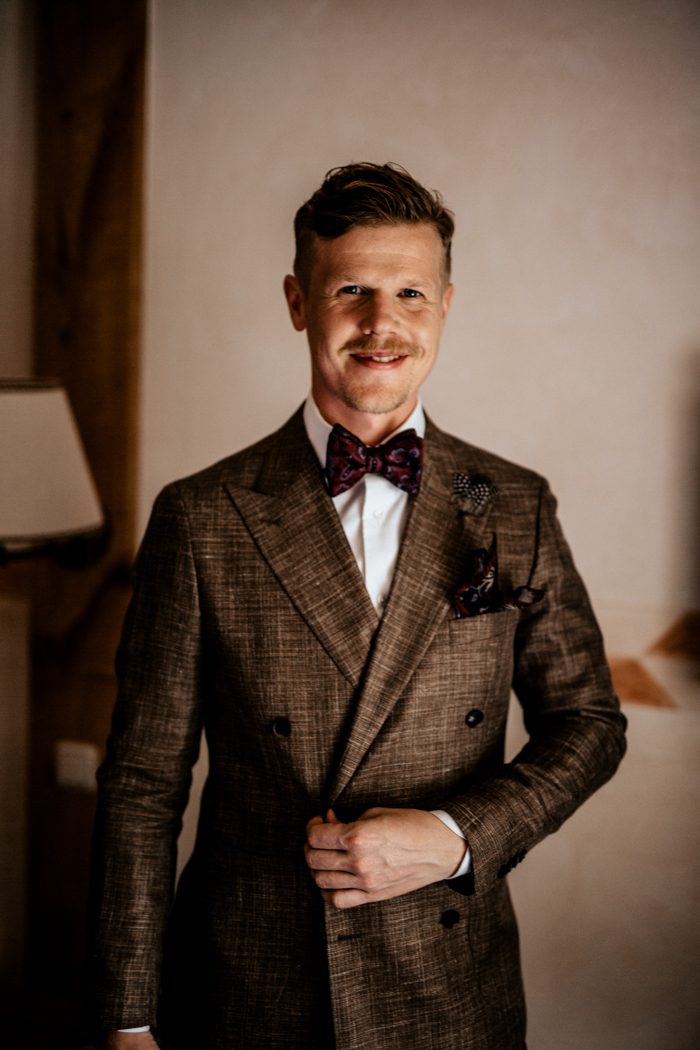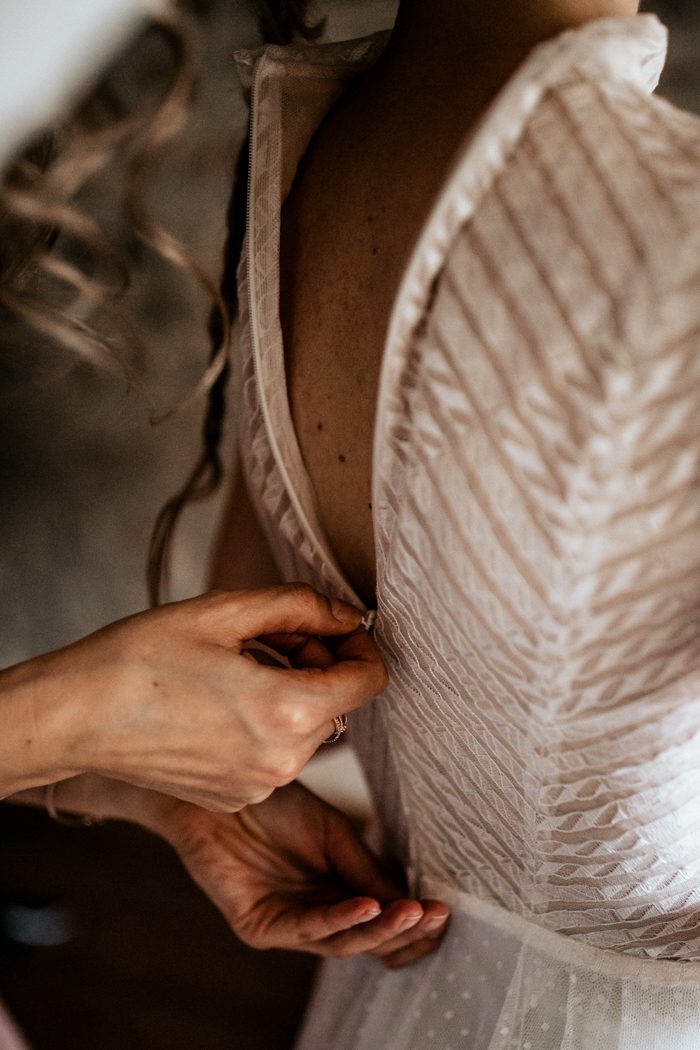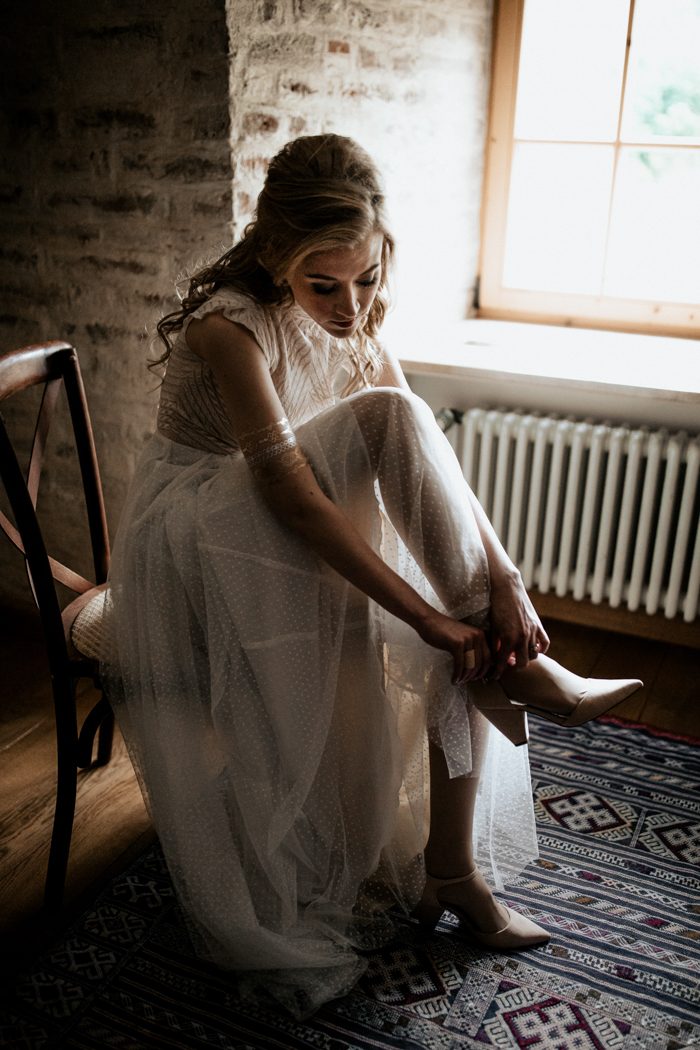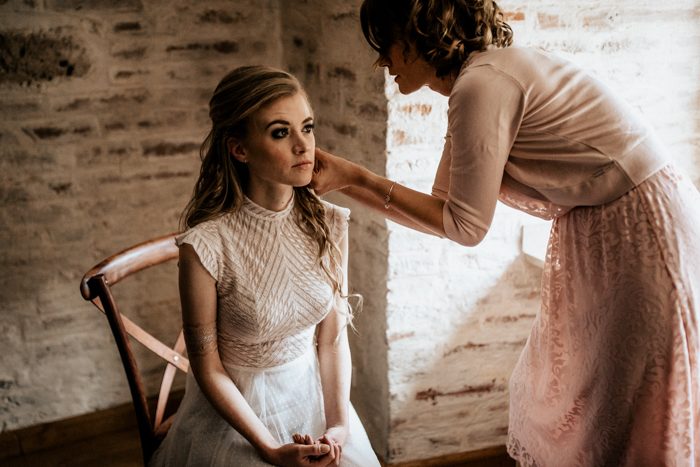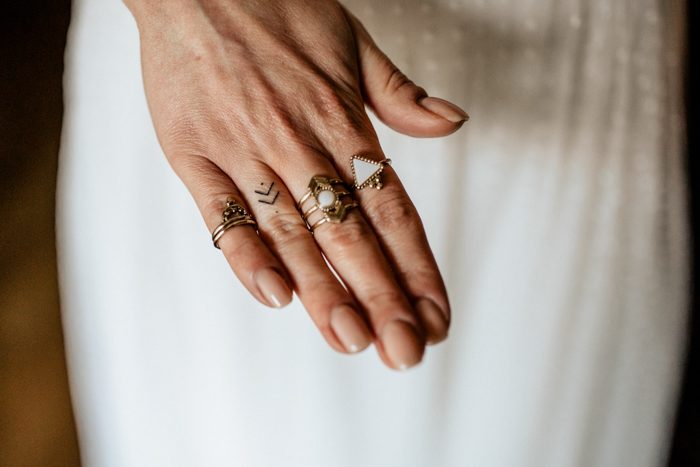 We didn't have rings but tattoos, done one week before (secretly). We revealed them instead of putting rings on our fingers.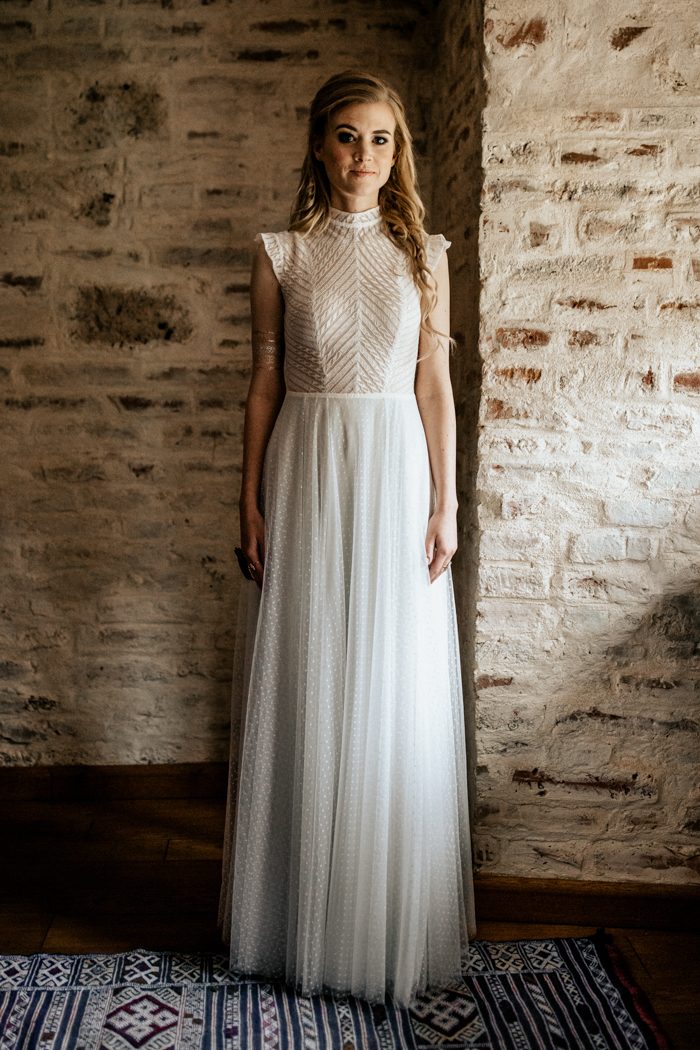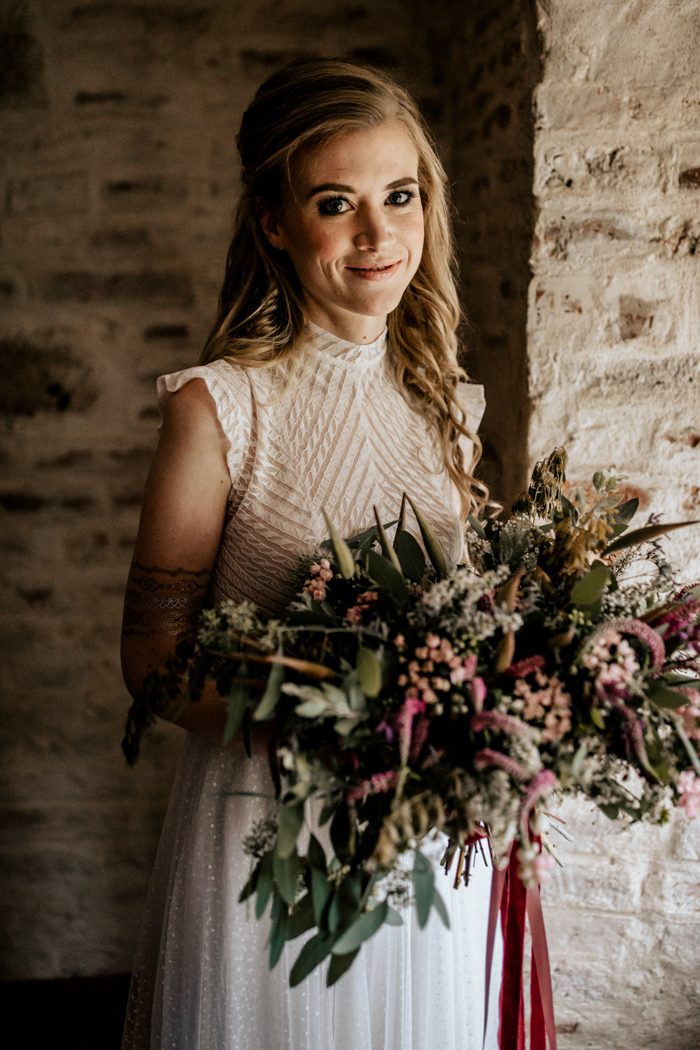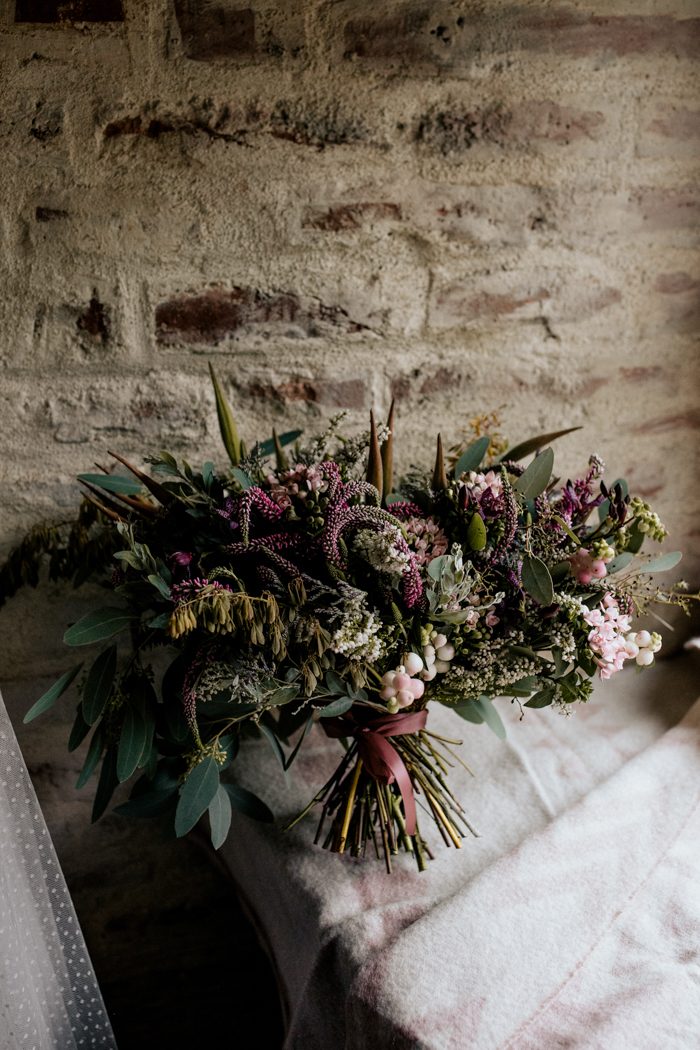 We had a pretty long engagement period. We got engaged when we had our fifth anniversary (we have our tenth next week). We looked for locations at least for three years, but we never seemed to have found the right one. We discussed about getting married in Italy, we even discussed about Venice. We went through Bavaria, but no location felt right. Last year or the year before I did some research and scrolling through some US wedding blogs, I read about teepee weddings. I immediately fell in love with that idea and it didn't take us long to decide for that. We would have our party in a teepee – we didn't have a spot where we could build it up on, so the research started again. We just wanted and needed a lawn/green but that wasn't so easy to find either. Someday, we seemed to have an option, but at the same time, my grooms' younger brother bought a farmhouse with some greens. So the idea came up to have our wedding there since we found it a nice idea to have it in a familiar surrounding.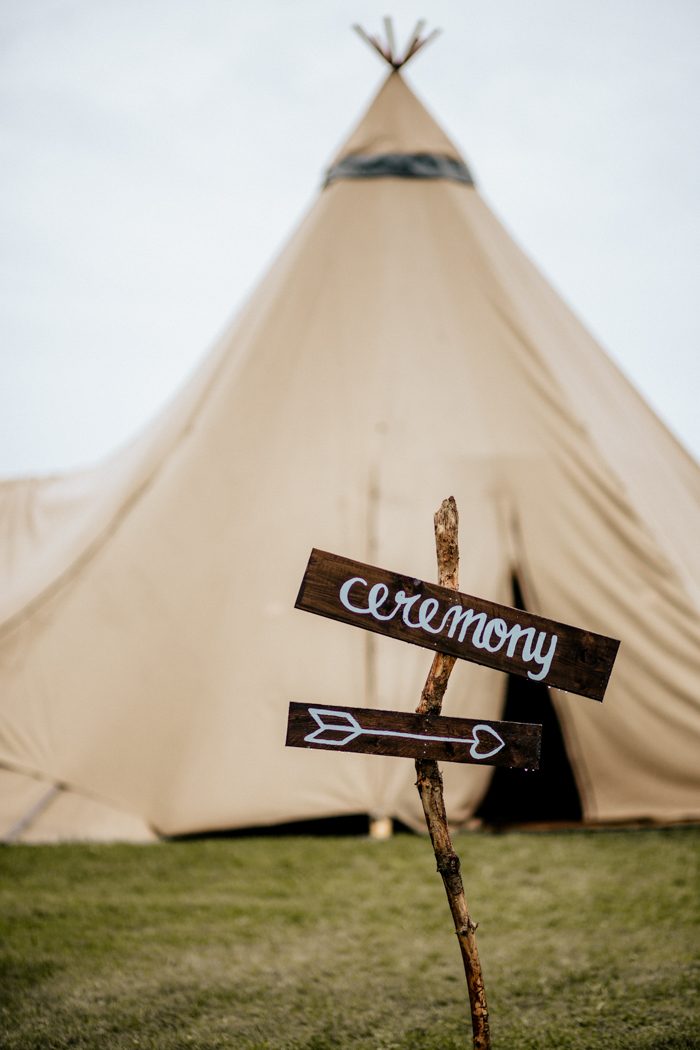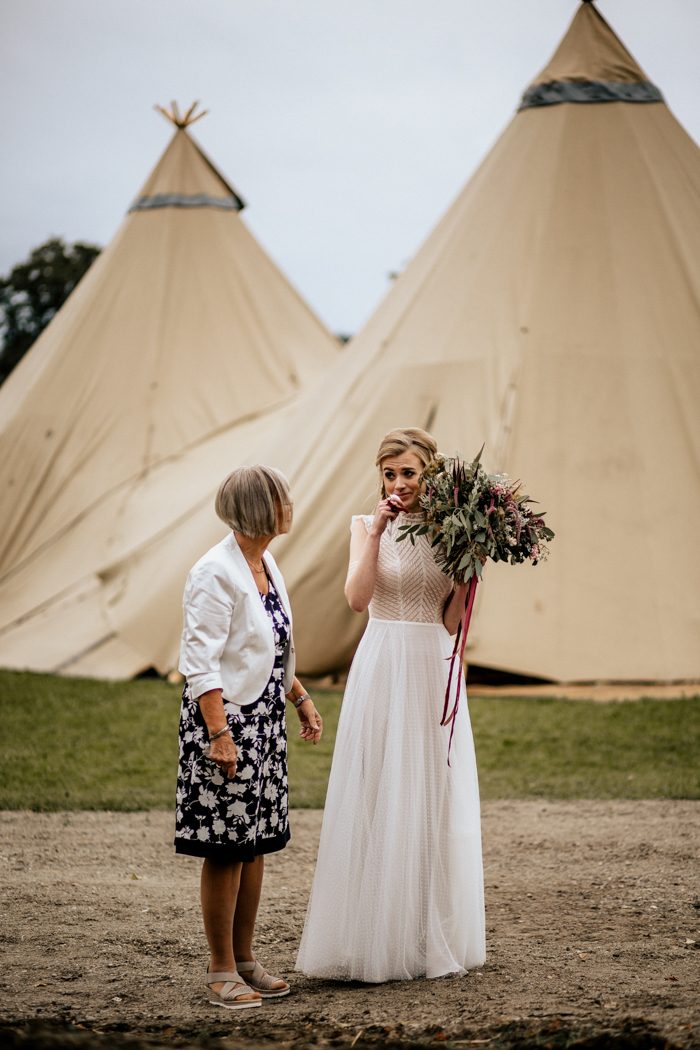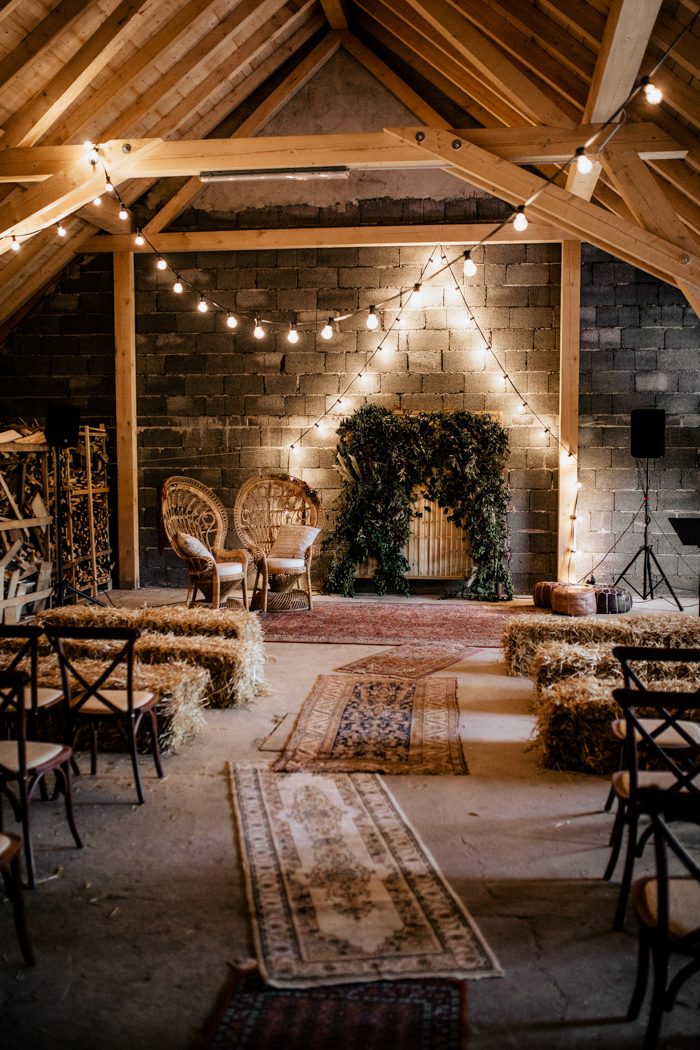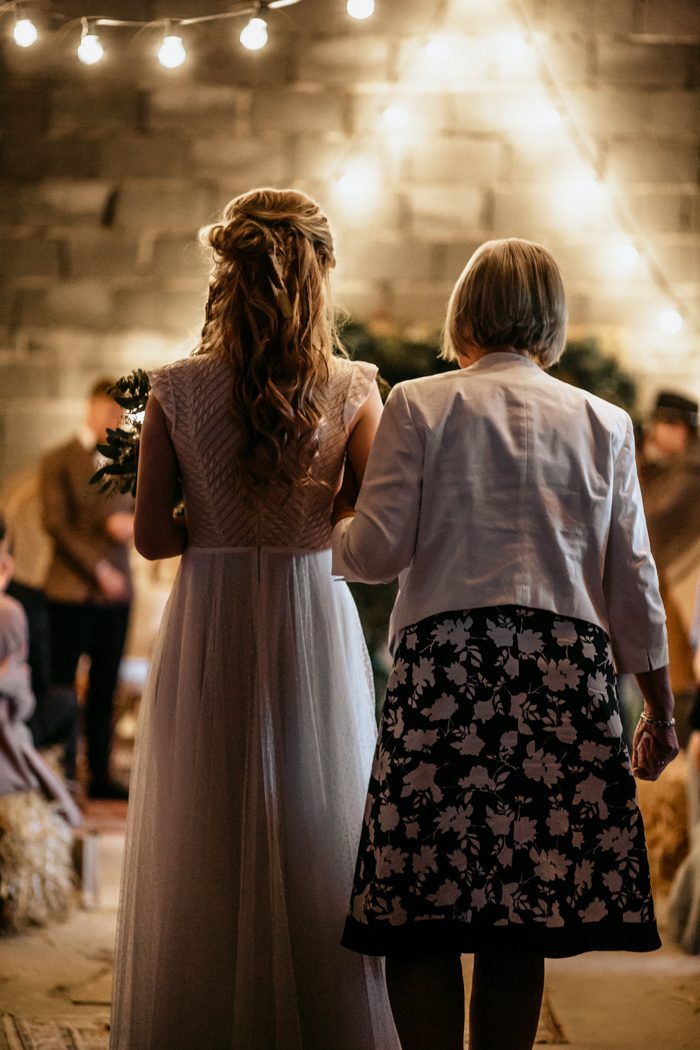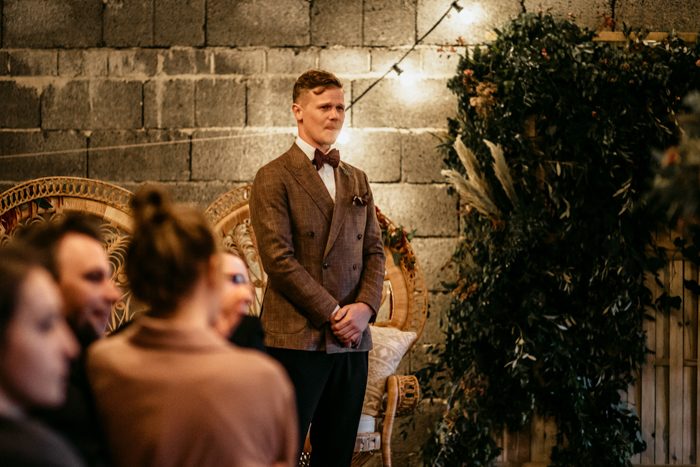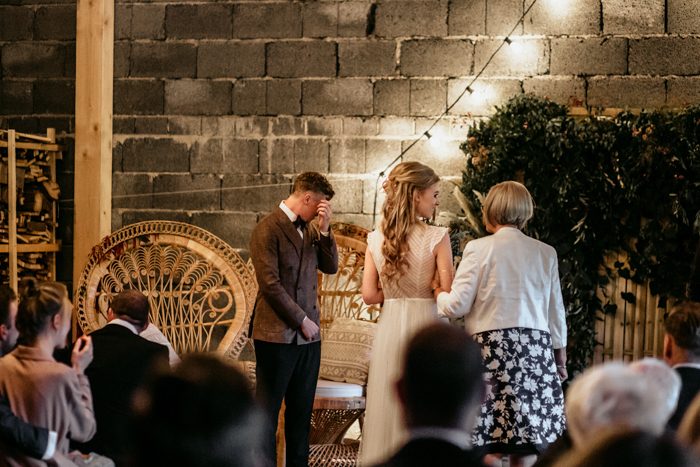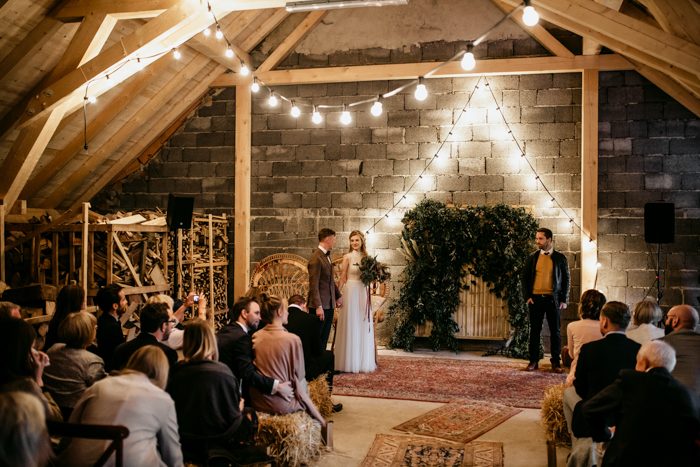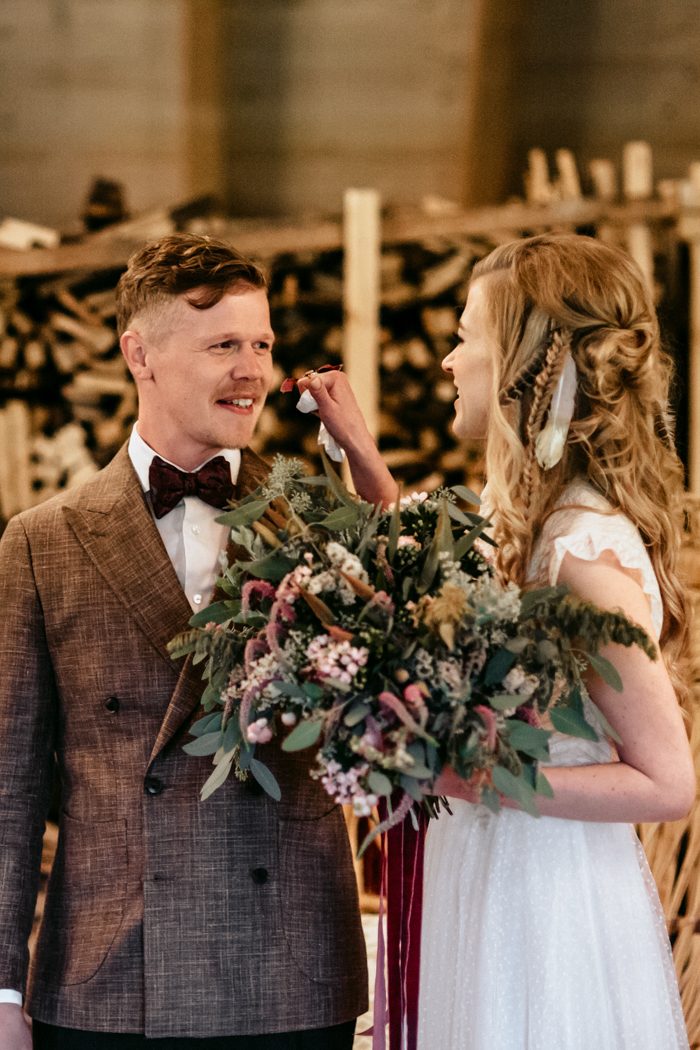 We had a very good speaker who told how we got to know each other, what we love about each other and what sometimes annoys us. Our I do's were different from each other – mentioning something like our addiction to sushi that we both share :) the whole ceremony was pretty funny. We also had a friend of ours singing the songs during the ceremony – that made it really special as well.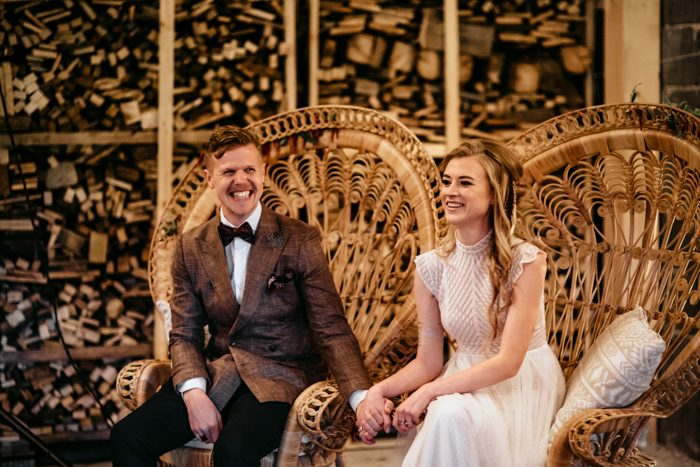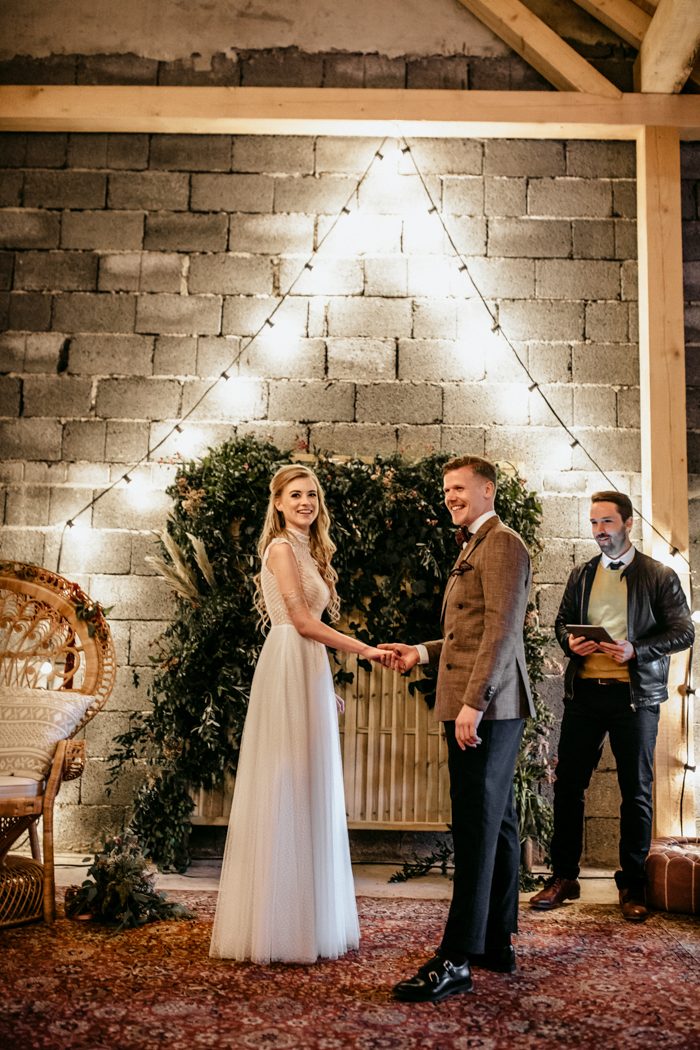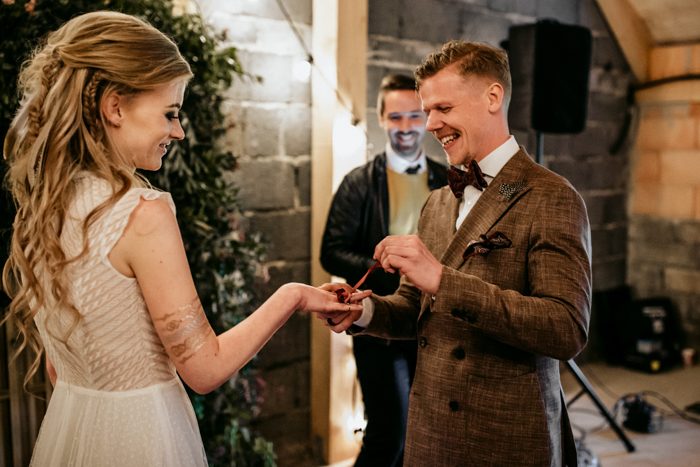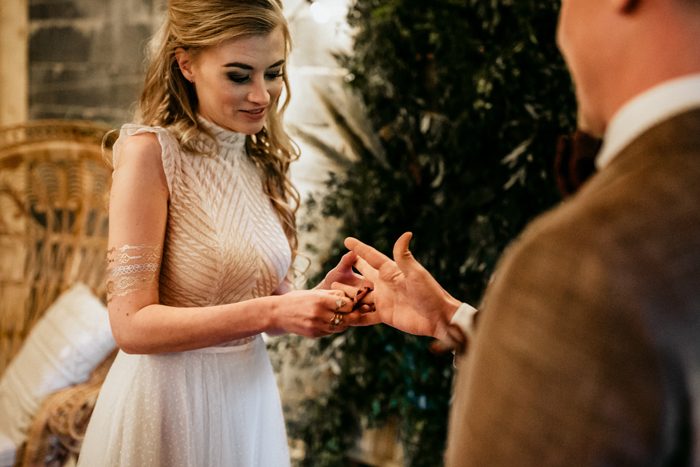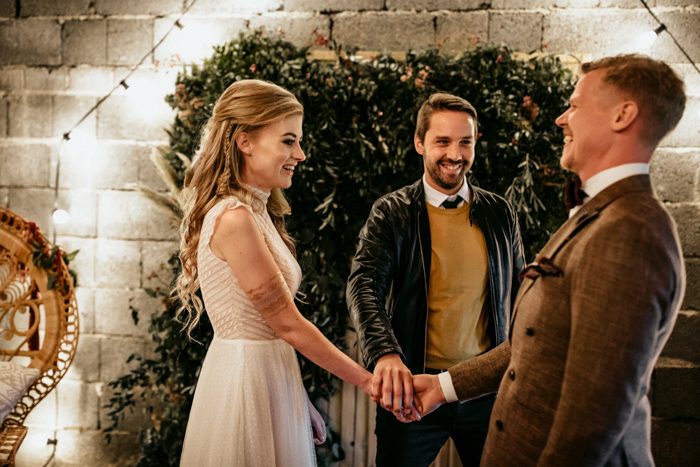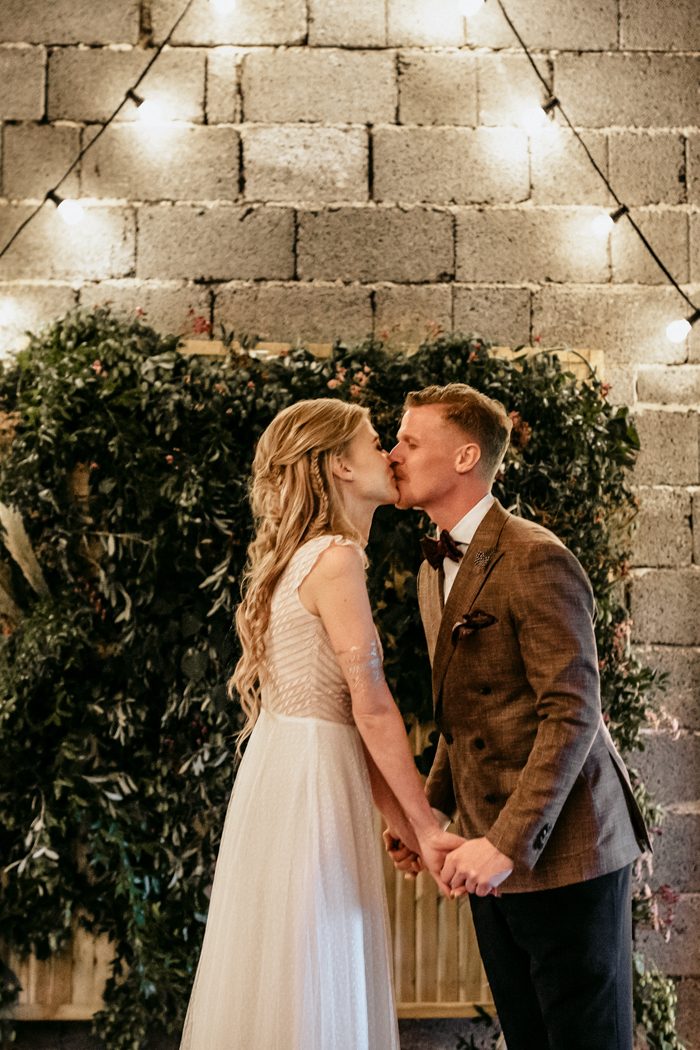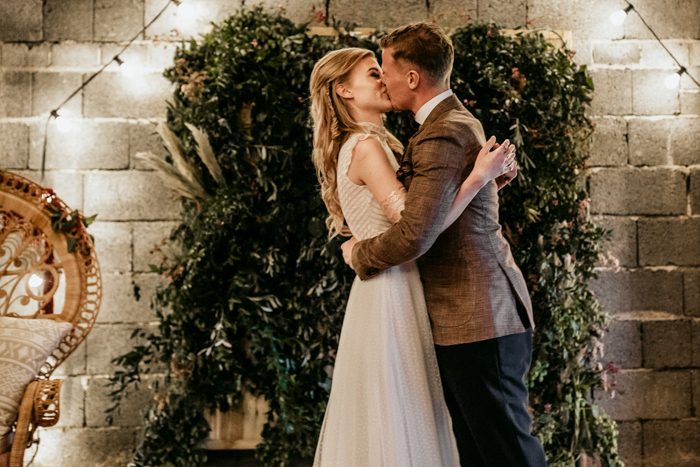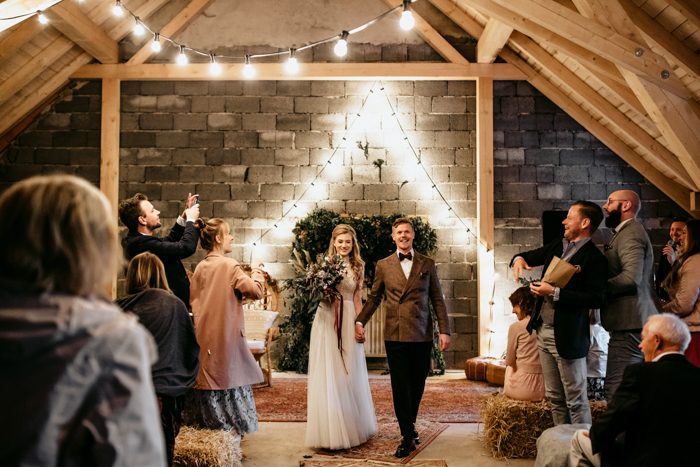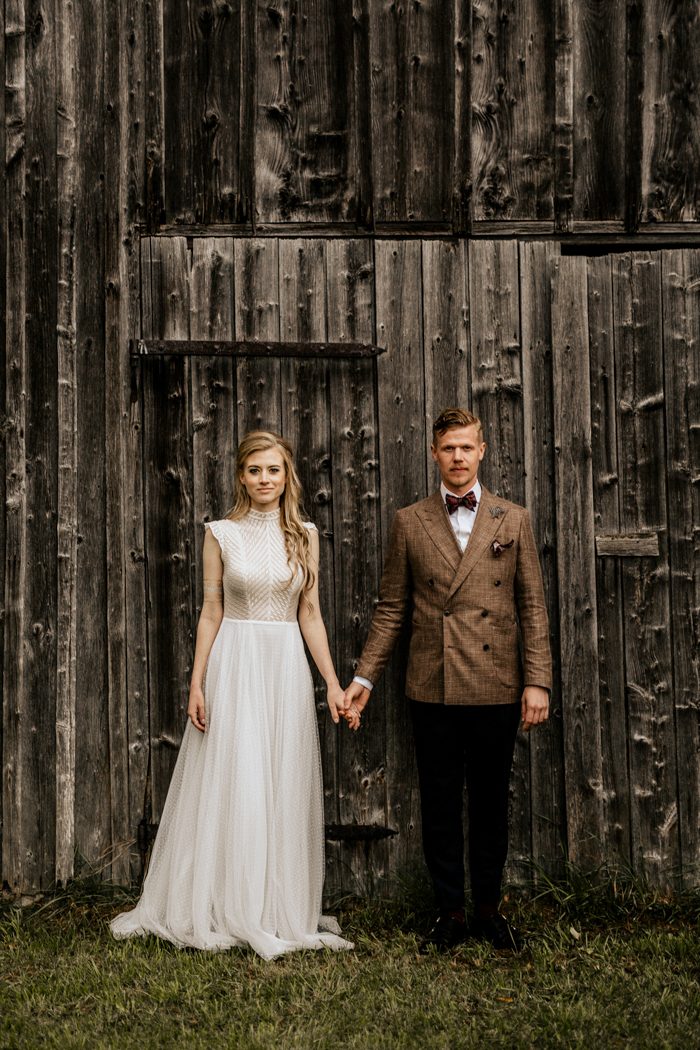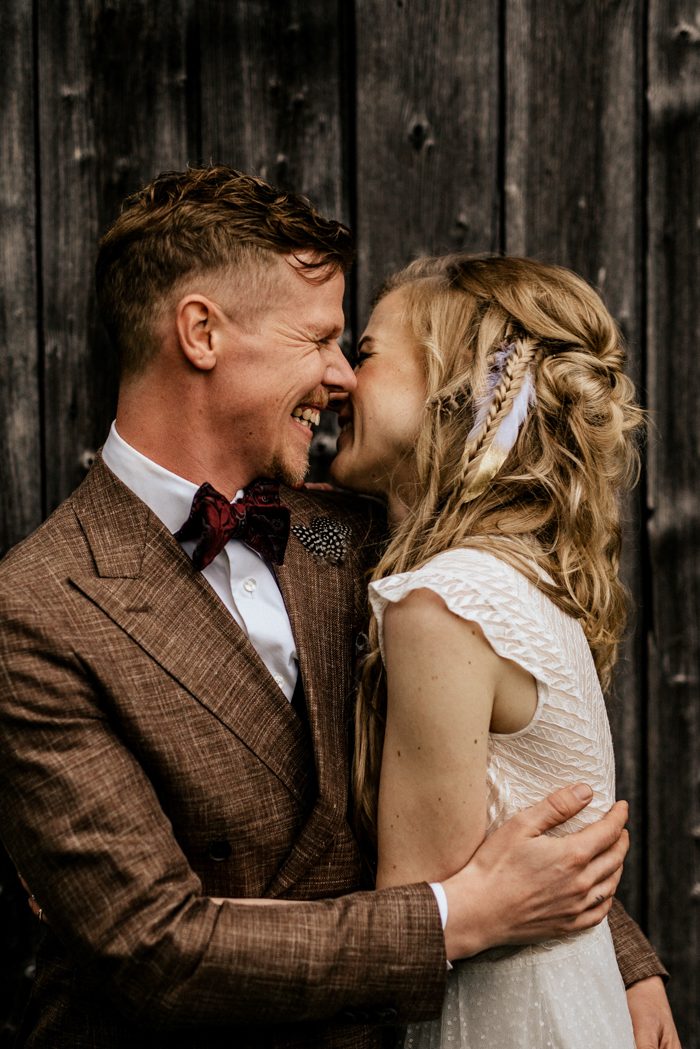 Our photographers, Chris and Ruth, were the BEST! In the afternoon – during the getting ready – Chris was with my husband and Ruth was with me. She was just so professional. She knew exactly what she had to do and say to get the best pictures – placed my shoes, accessoires etc. all by herself and did a lot of nice pictures. During the ceremony and the evening they were always there to capture the moment but it was never annoying. They also had a feeling for the best moments when to take our couple pictures. They just did the most amazing job ever and I would recommend them to anybody how is about to get married.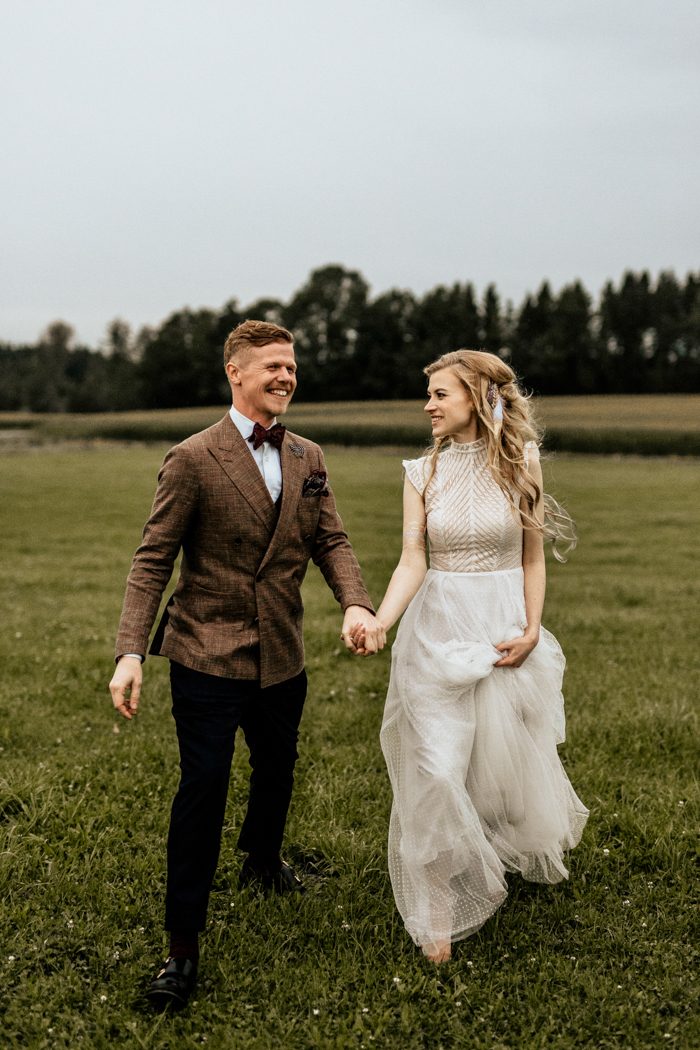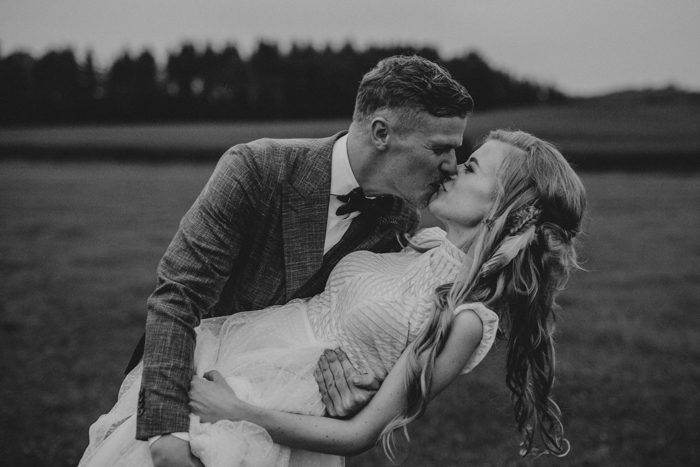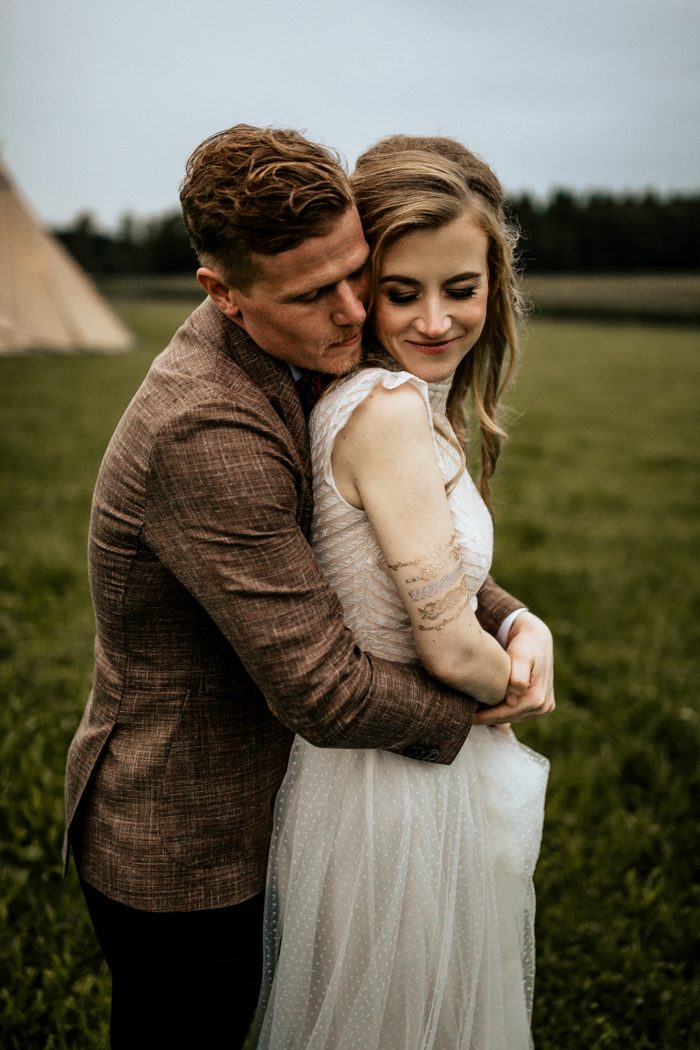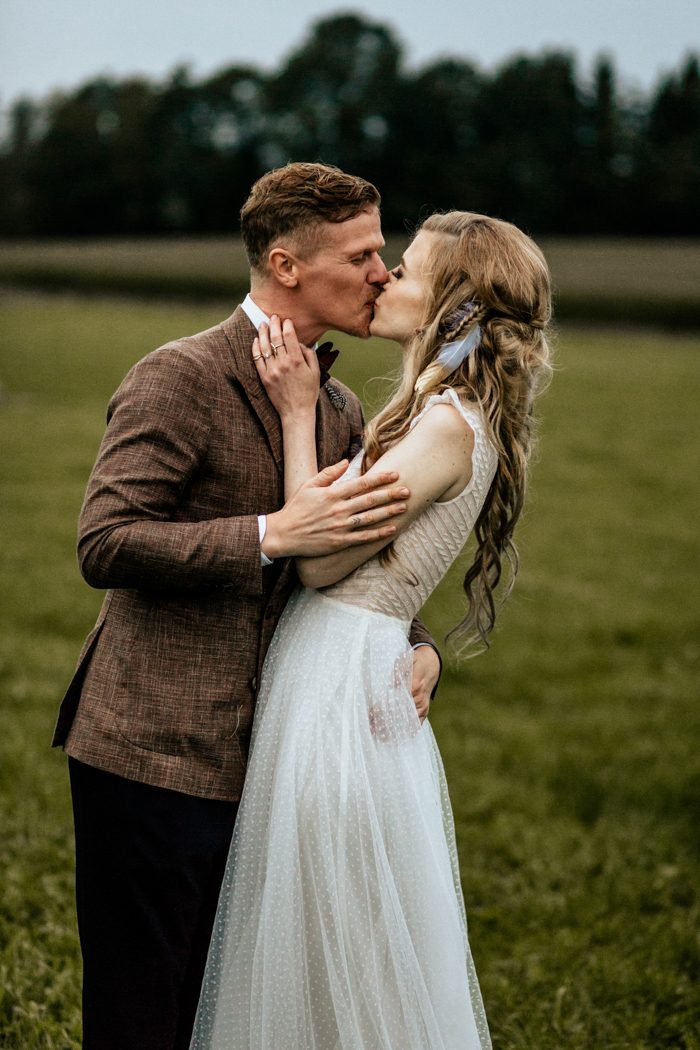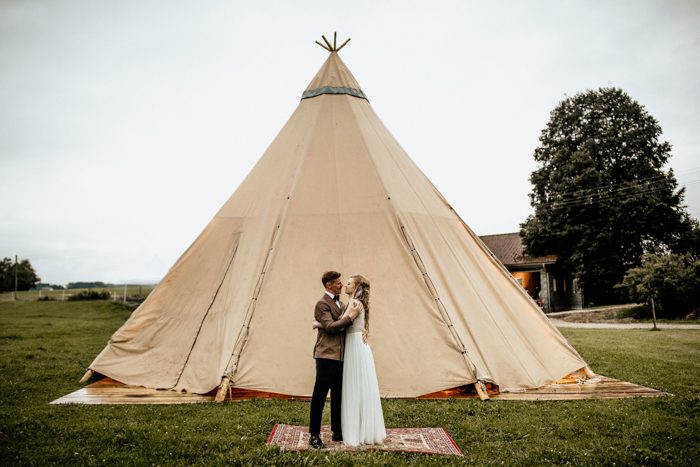 Don't do everything yourself (because you think that's the only you know how you want things to be) – involve your bridesmaids, family etc. as much as you can.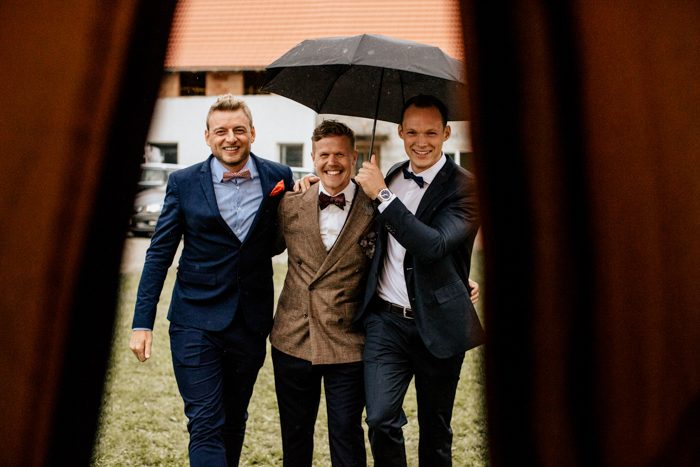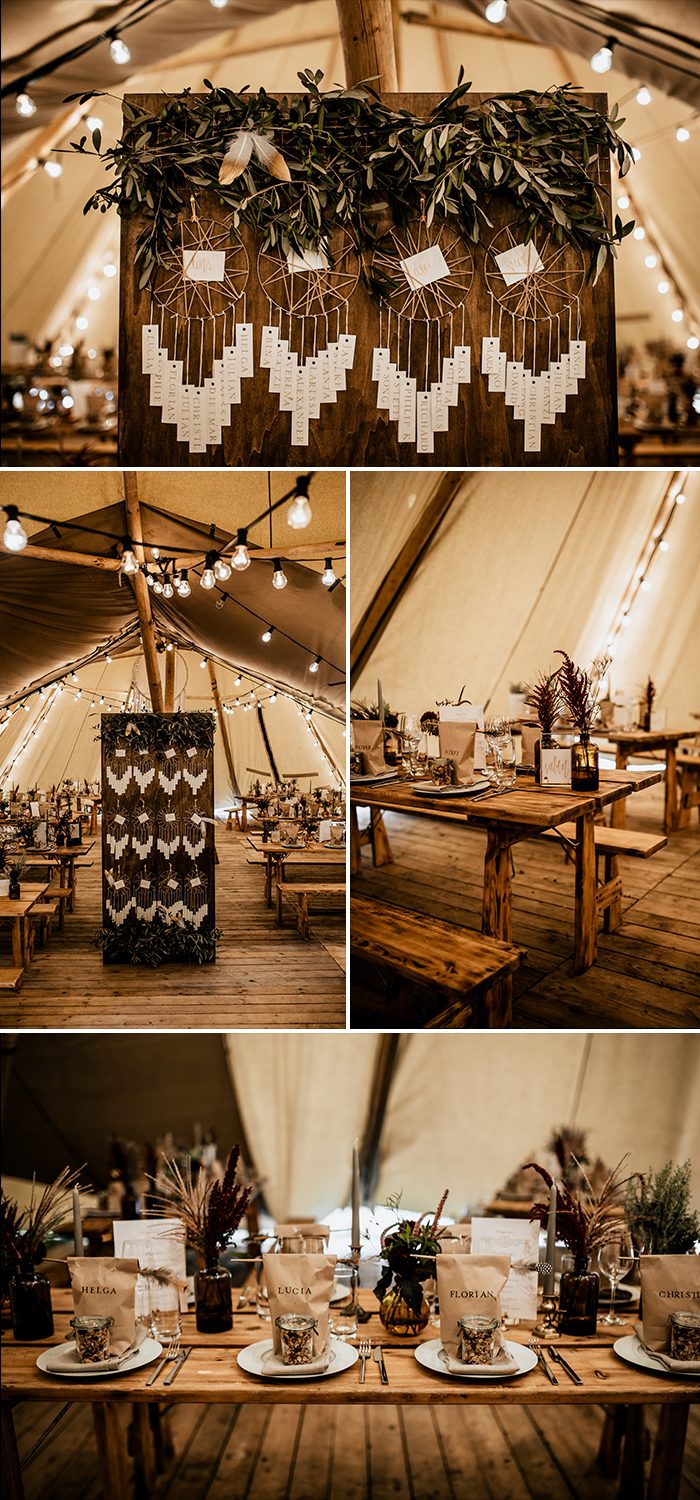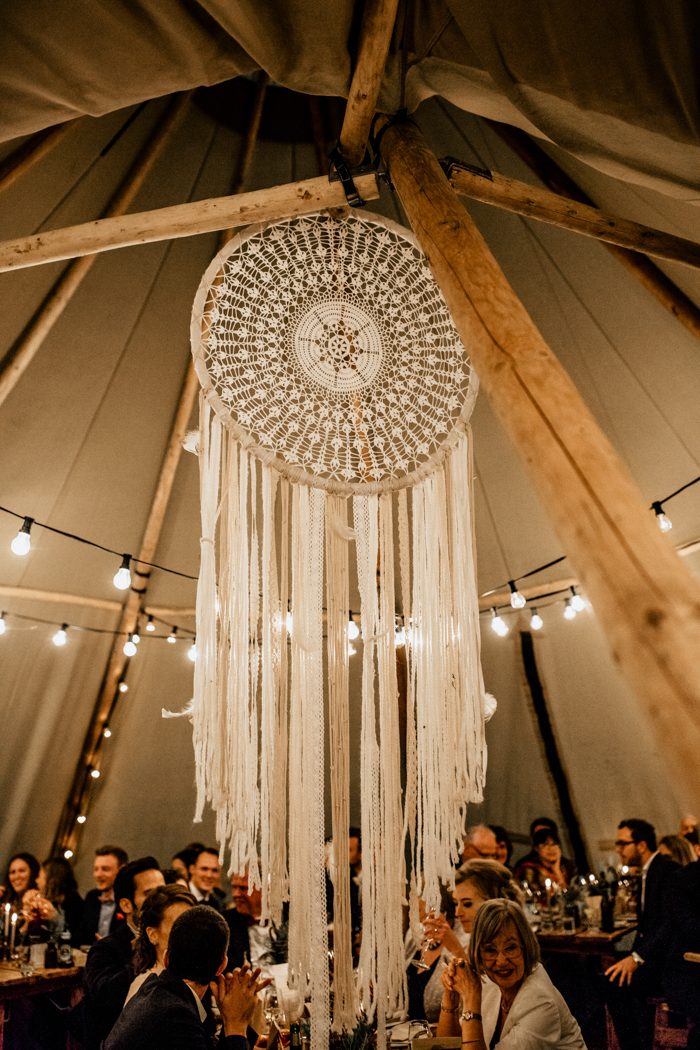 SHOP THIS POST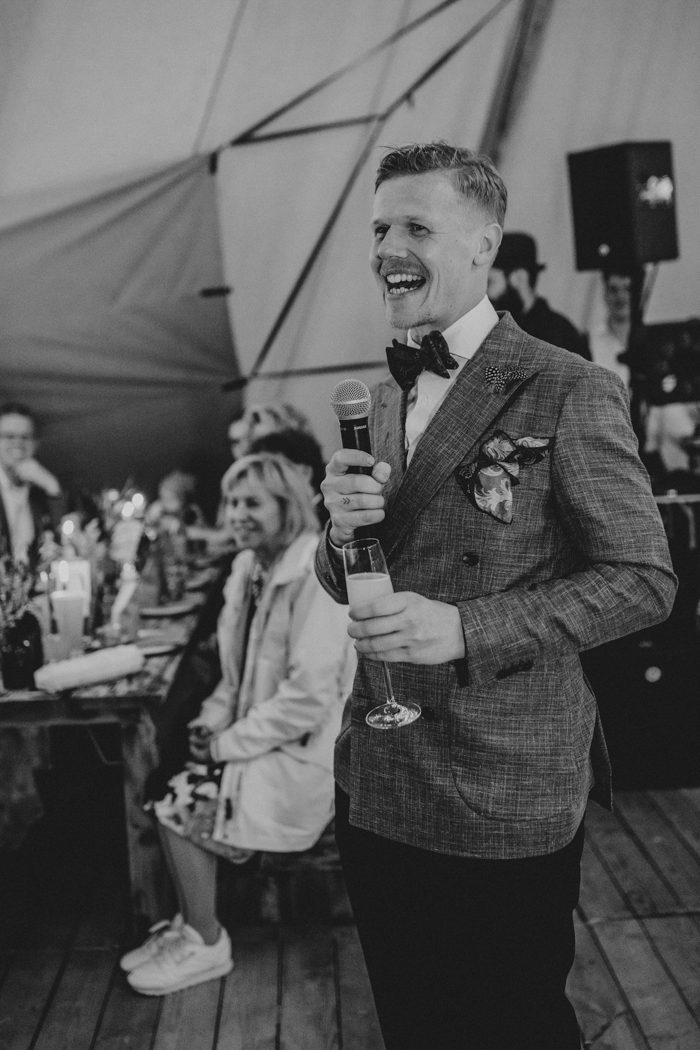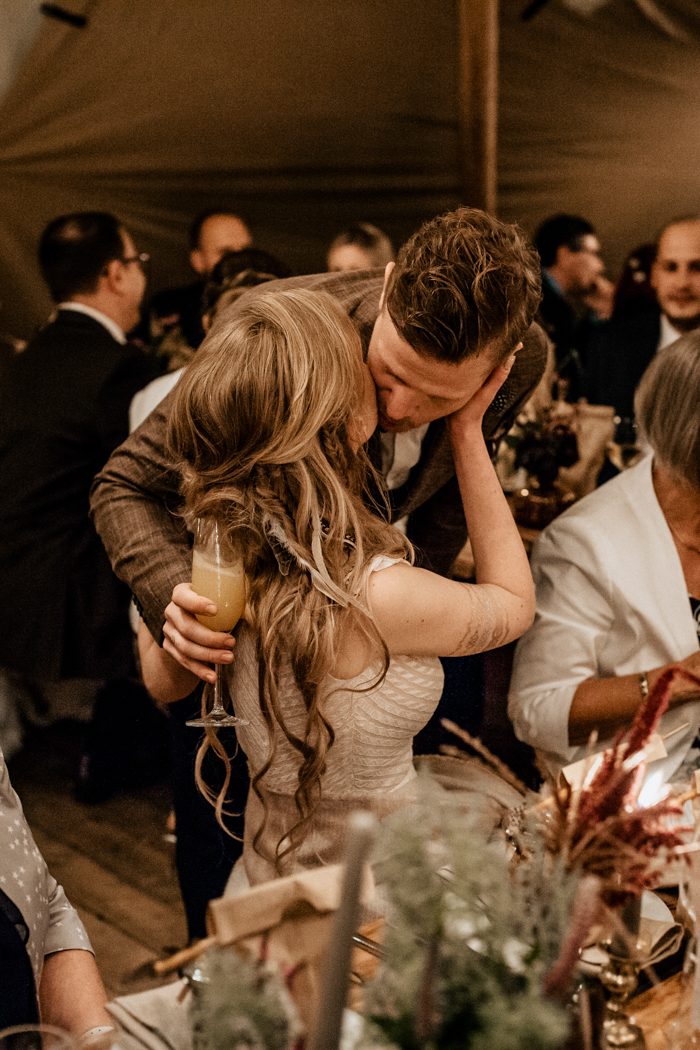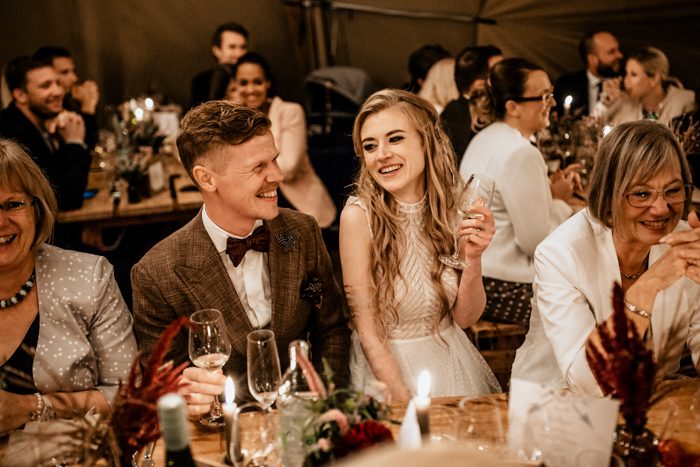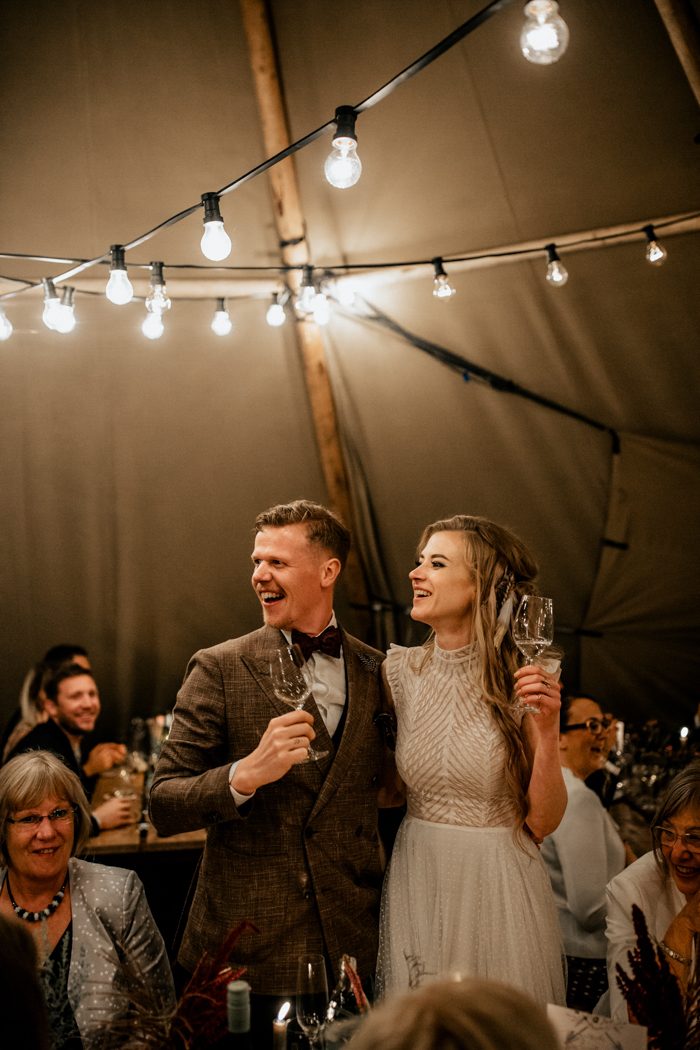 Our favourite picture is when we both are kissing because the whole crowd went "kiss kiss kiss." We said cheers to them and kissed – we were both smiling and just looking very happy. It was a special atmosphere inside the teepee – very intimate, cozy, and very very nicely decorated.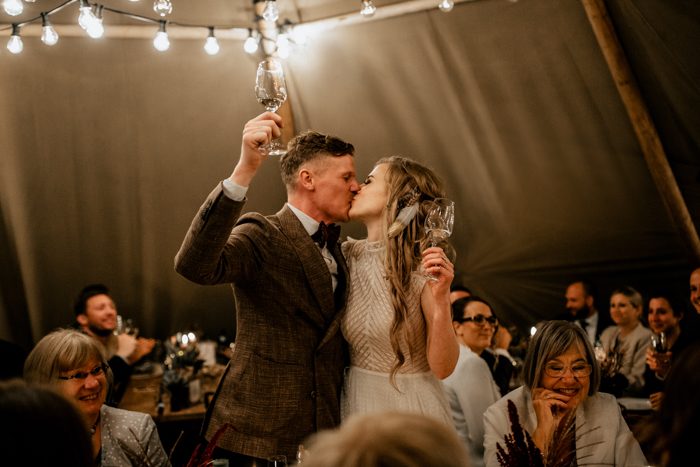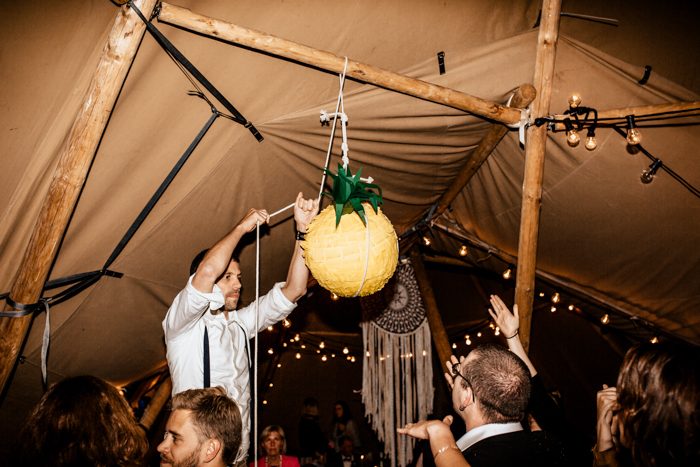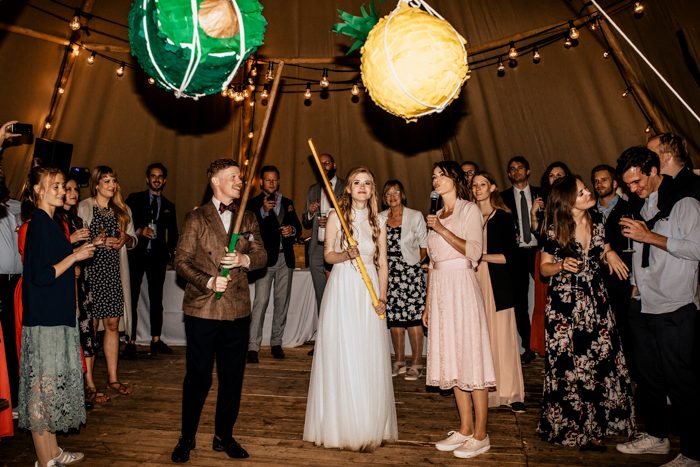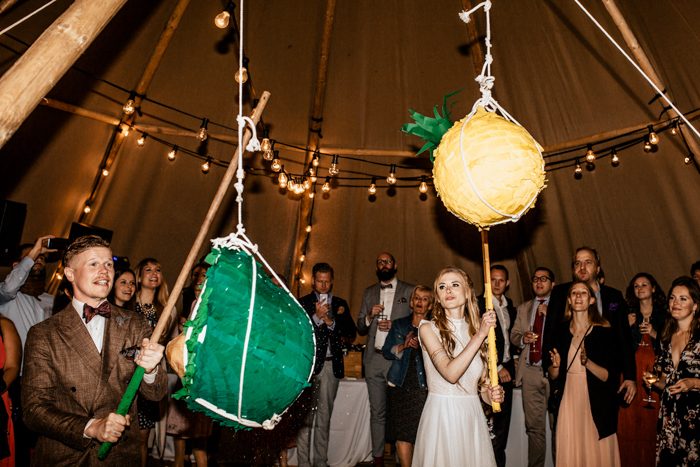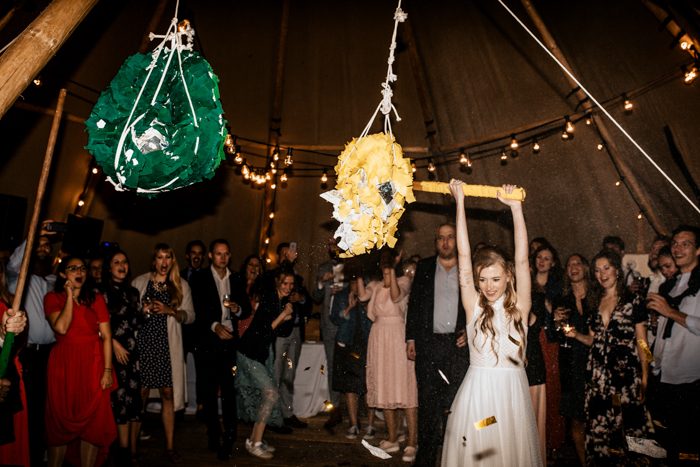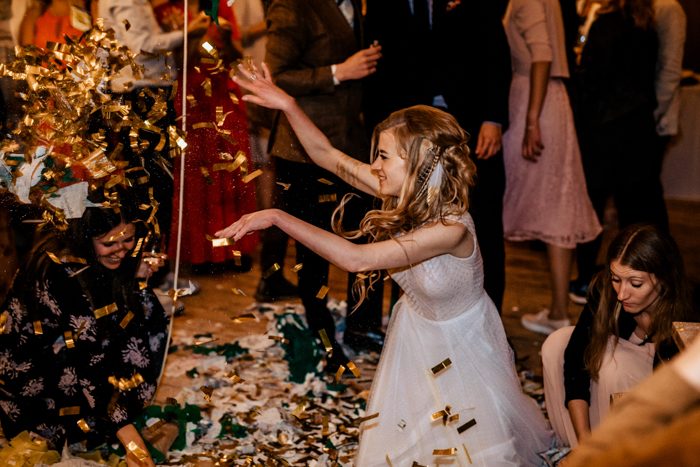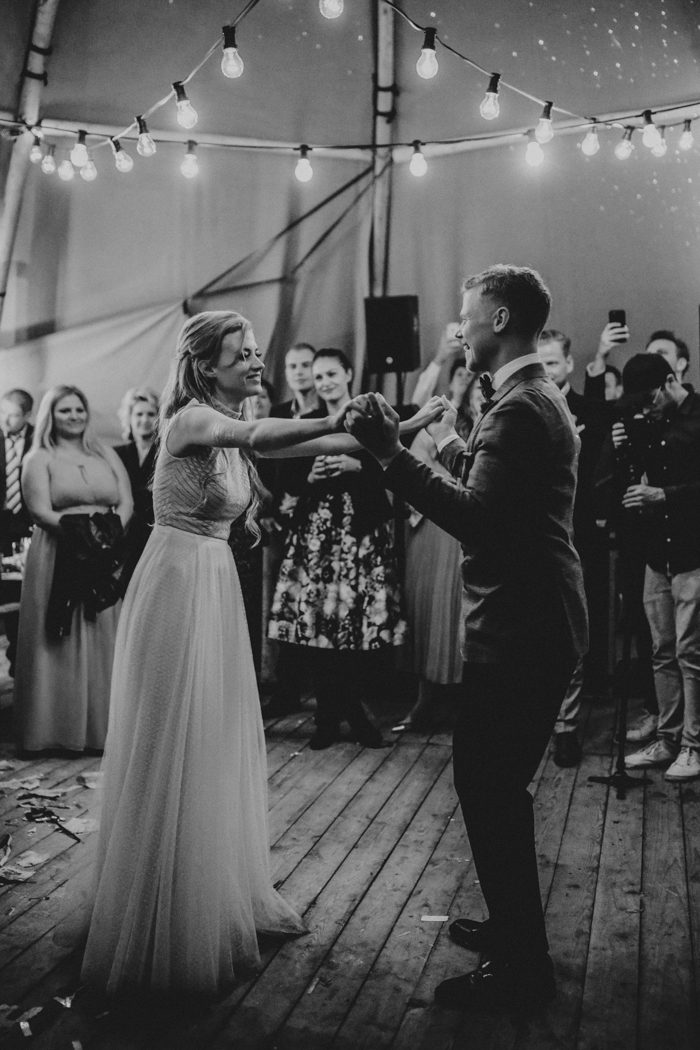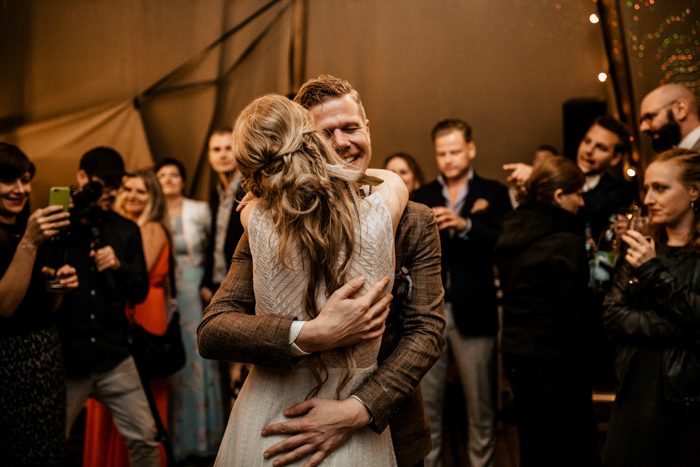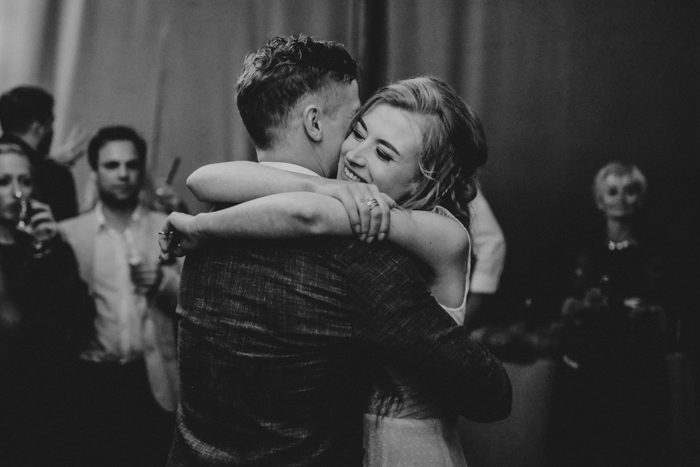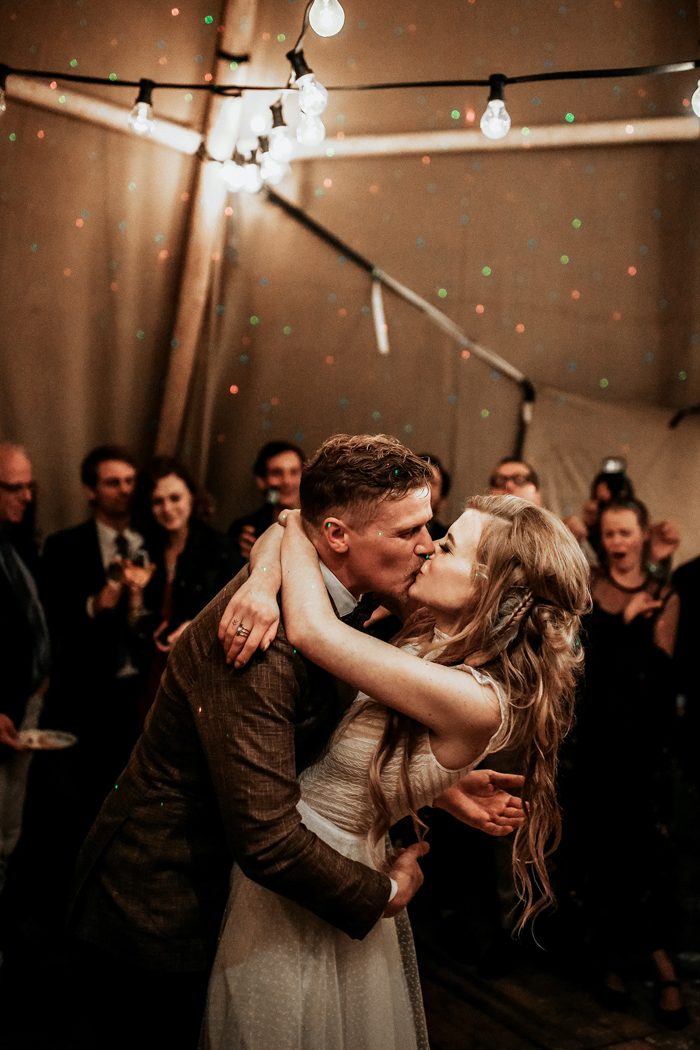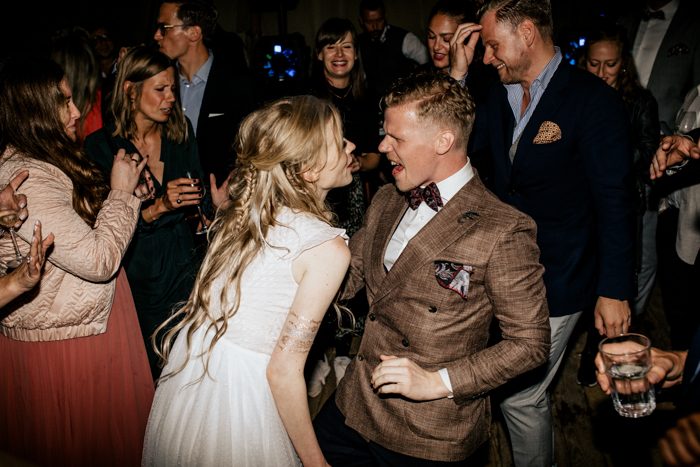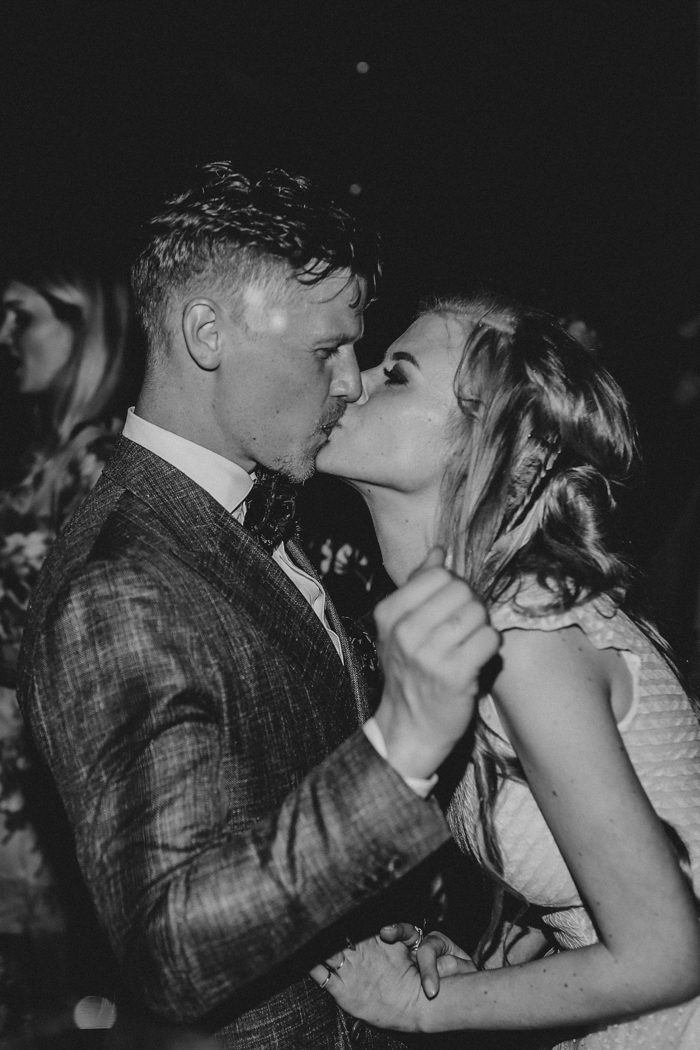 Thank you so much to Chris and Ruth Photography for sharing this whimsical teepee wedding with Junebug! If you loved the coziness in this wedding, then you have to take a look at the glam twist on this whimsical Asheville wedding at Mount Airy Farm Estate.