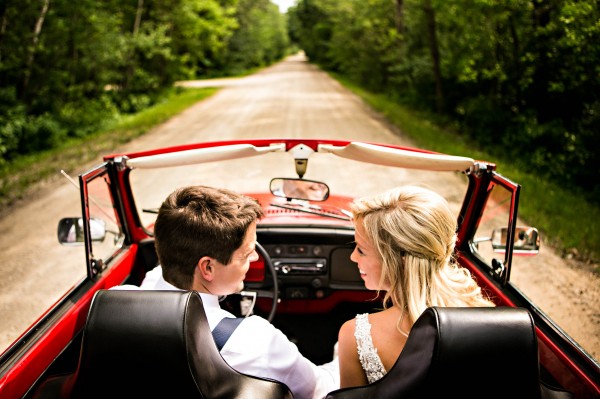 Naomi envisioned a garden inspired wedding for her big day marrying Lewis. Rifle Paper Co. served as her source of inspiration for the romantic floral details used throughout the day. The pair hopped in brightly-colored convertible Volkswagen bugs with the wedding party and photographer Curtis Moore as they made their way to Pineridge Hollow.
The Couple: Naomi and Lewis
The Wedding: Pineridge Hollow, Manitoba, Canada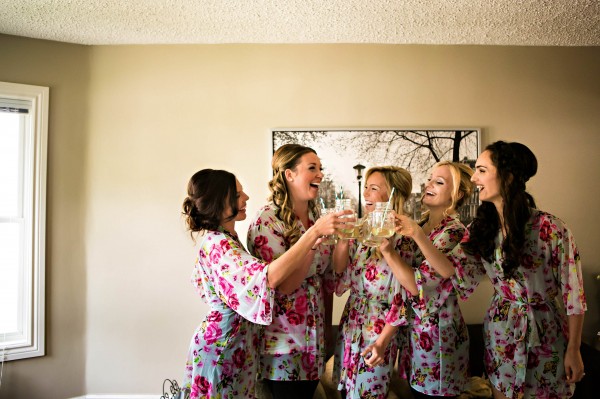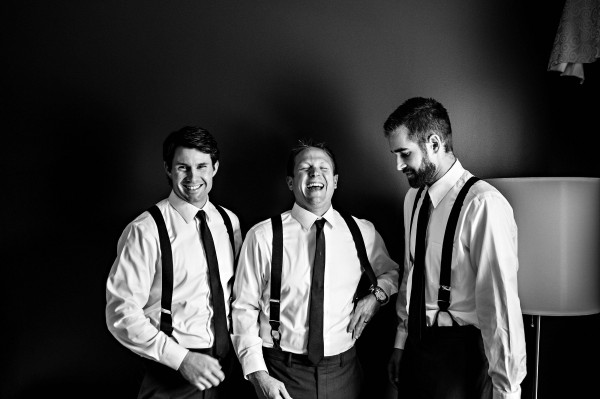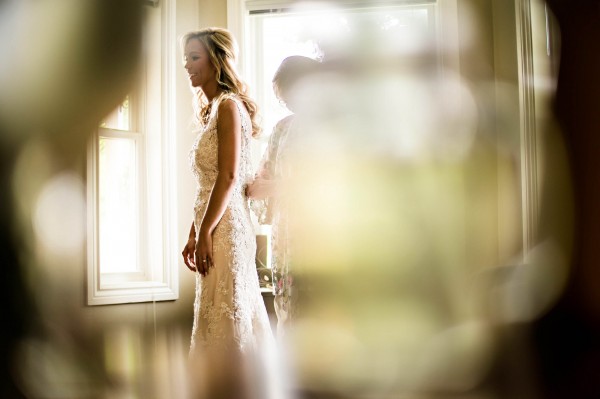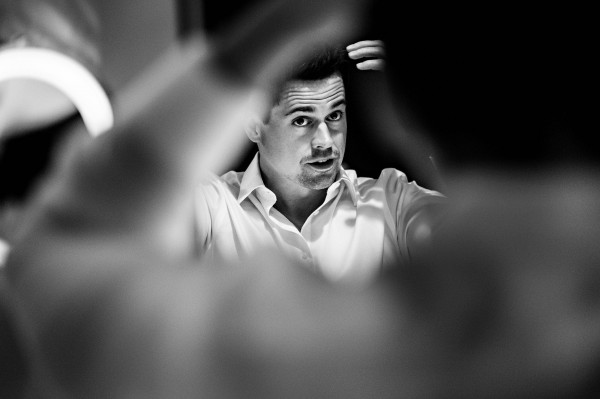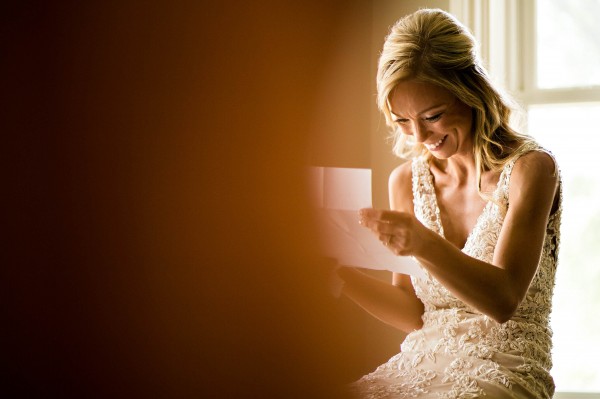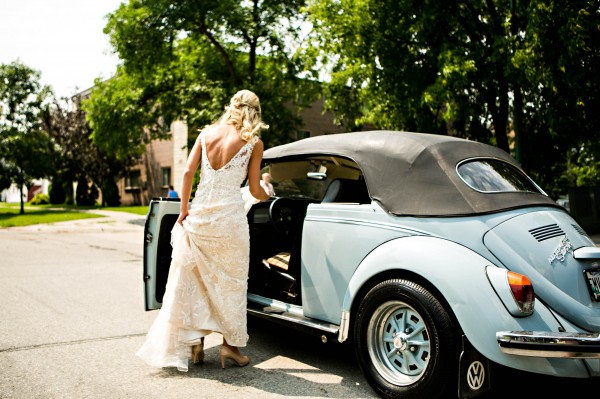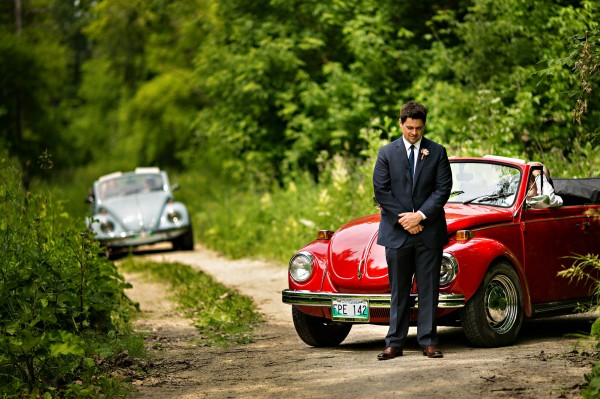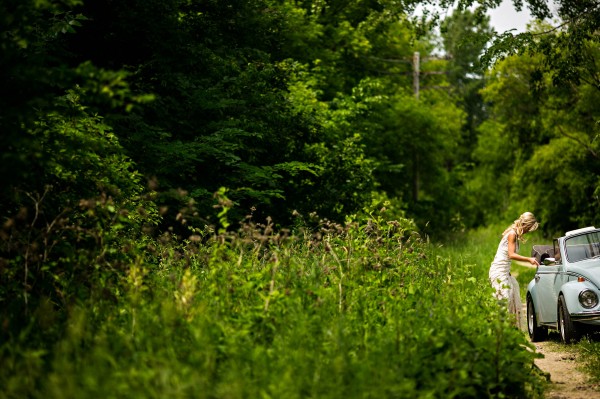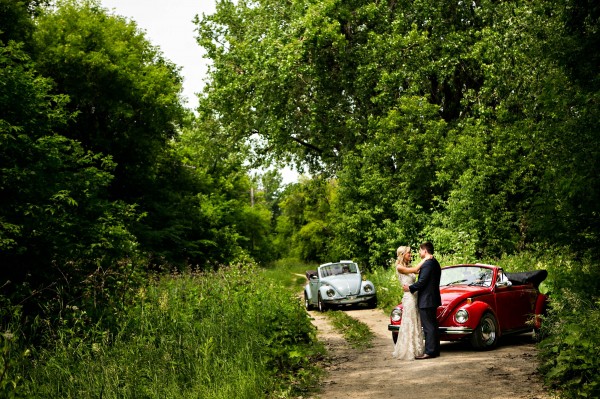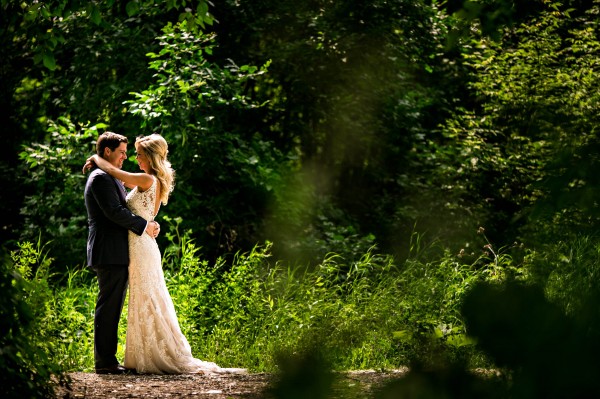 The Inspiration: "My inspiration was Rifle Paper Co. I wanted to emulate a garden party that was whimsical, simple and romantic. I had so much fun planning it and found the day came together just as I had envisioned. The girls dresses were Donna Morgan's Peach Fuzz, which were light and airy and the color just popped when paired with their bouquets. The girls did simple braids in their hair and make up was more neutral. For myself, my dress was my favorite part of what to shop for. I went with Champagne, rather then the traditional white as it seemed to look better with my olive skin and blonde hair. The guys wore navy and did skinny ties with suspenders."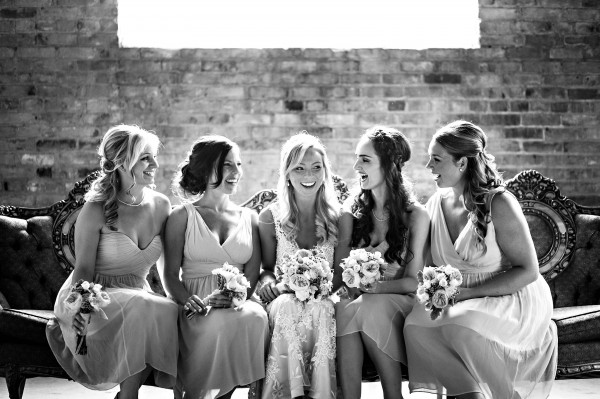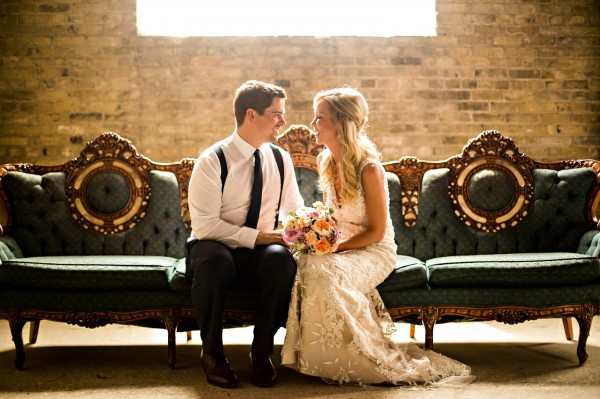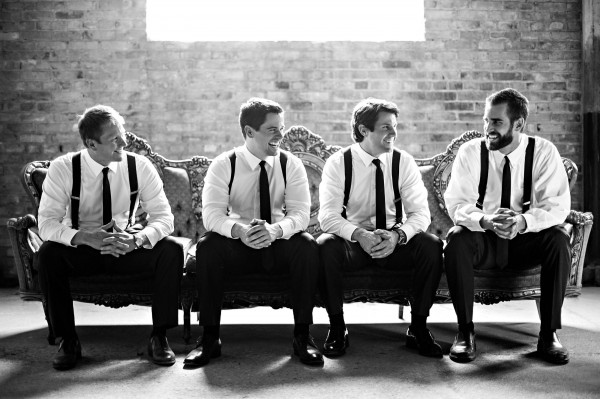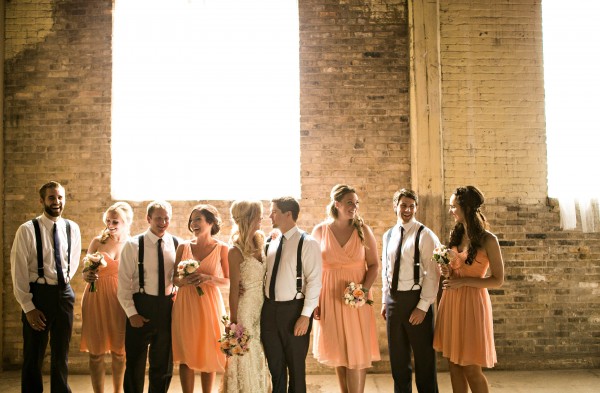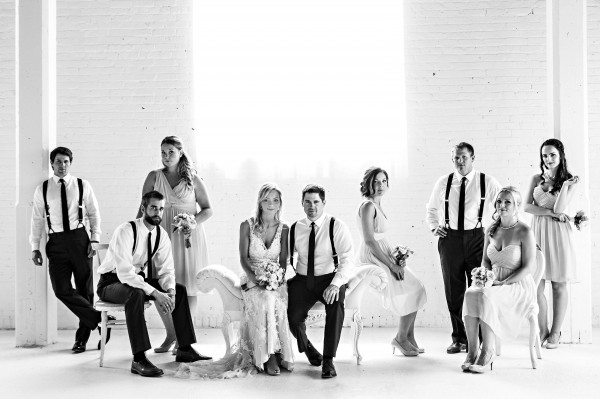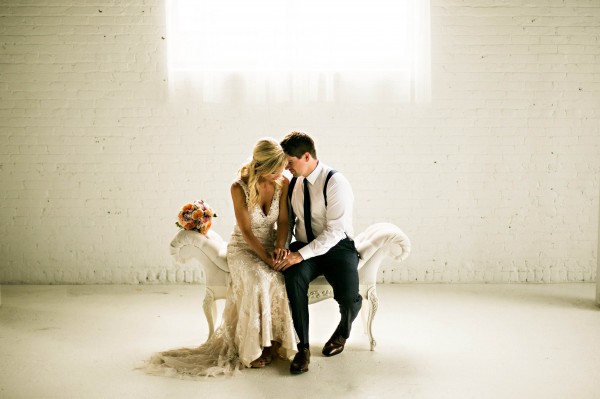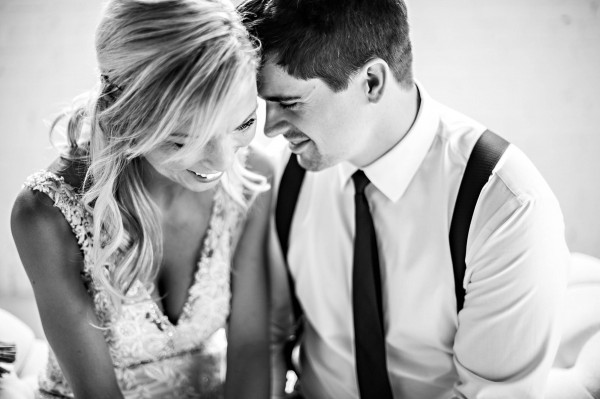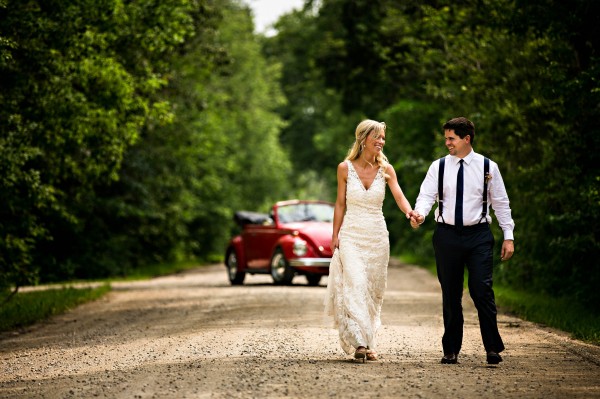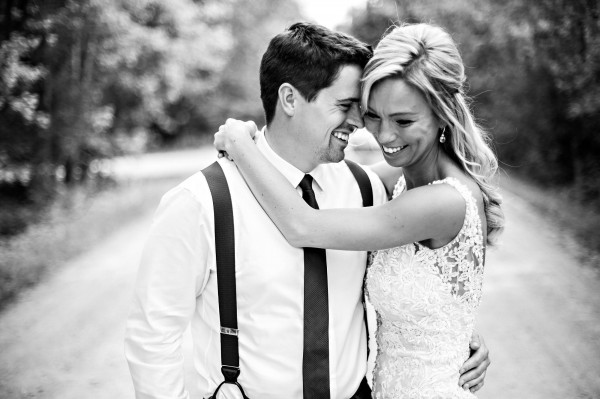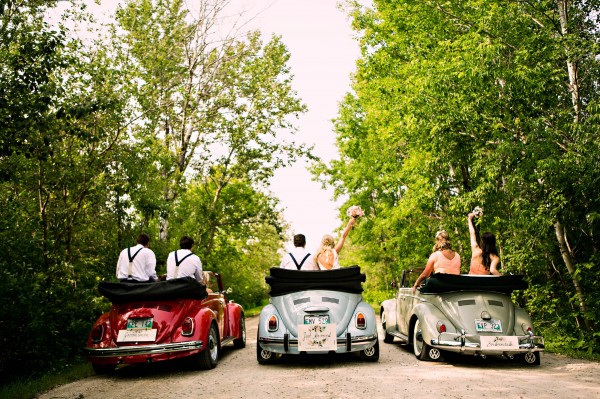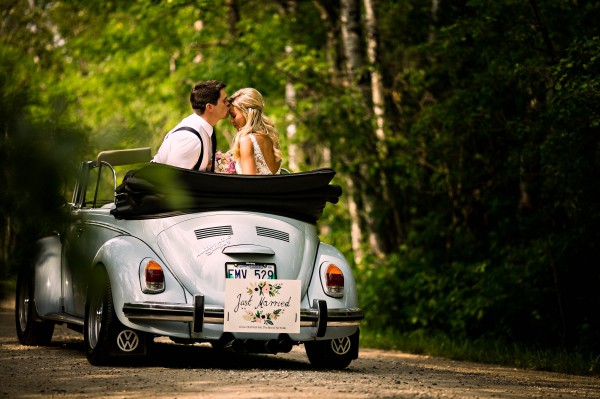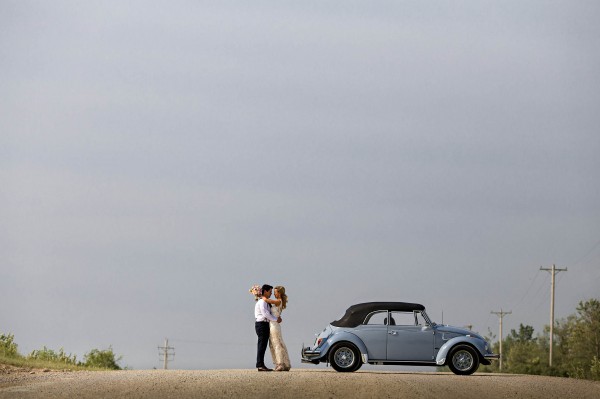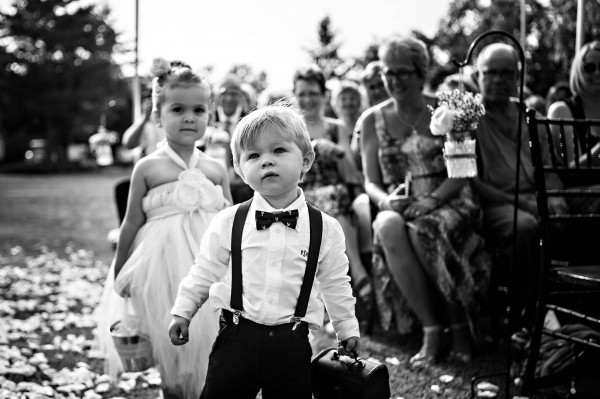 The Moments: "Our favorite moment at our wedding was our ceremony. Lewis and I wrote our own vows and wanted to keep the ceremony very personal. We had about 75 guests, which was perfect for making the ceremony feel more intimate. The music that played in the background set the tone while guests waited for the processional to start. We had waited two years for this moment and we both could not to finally be husband and wife."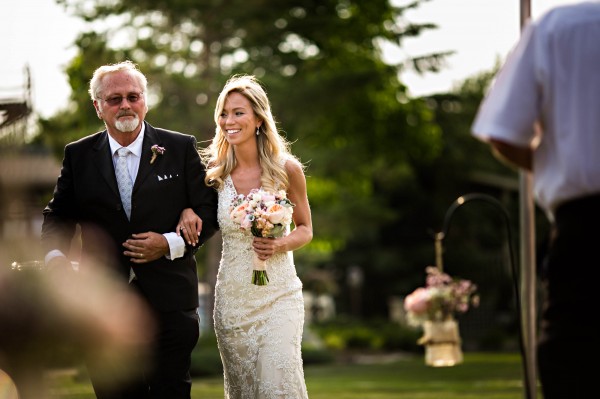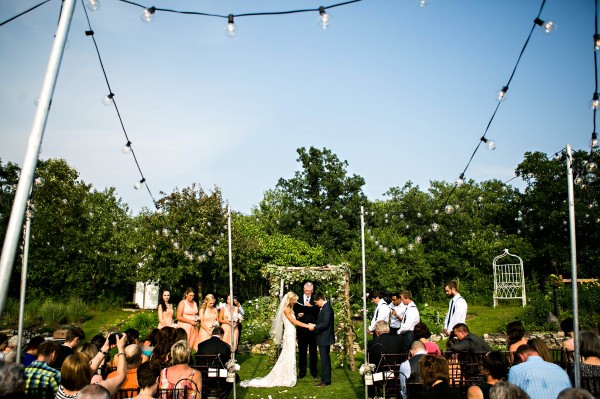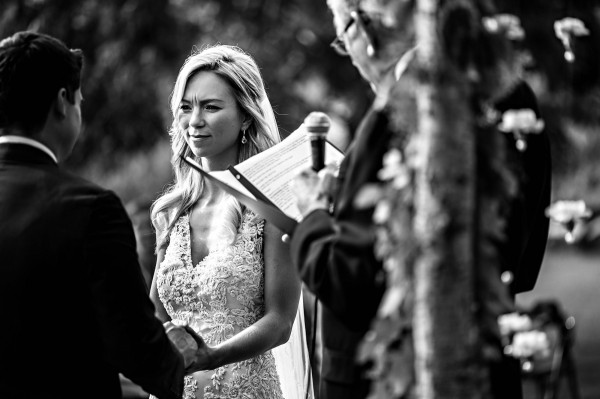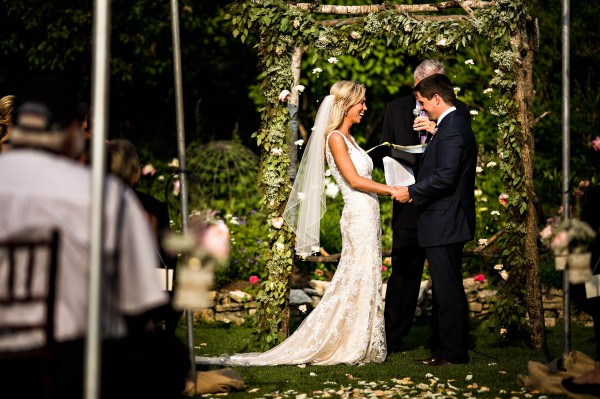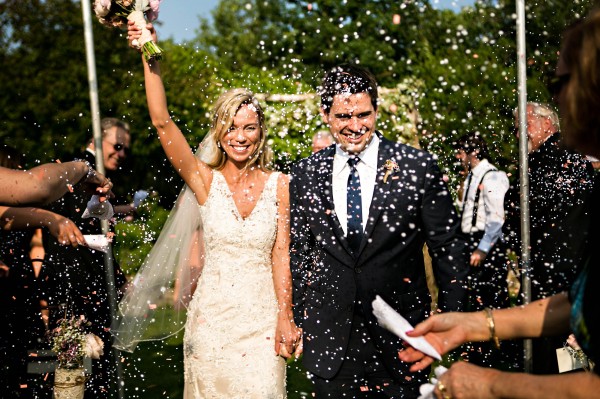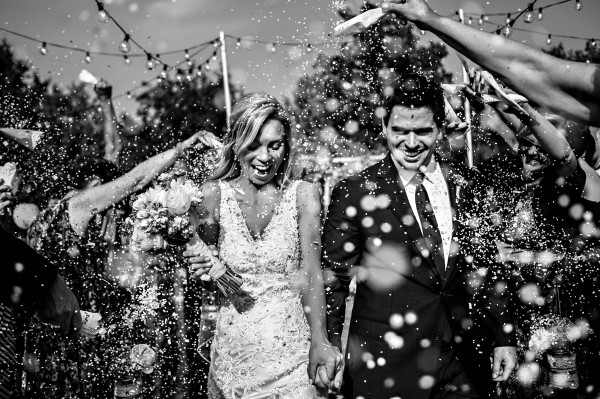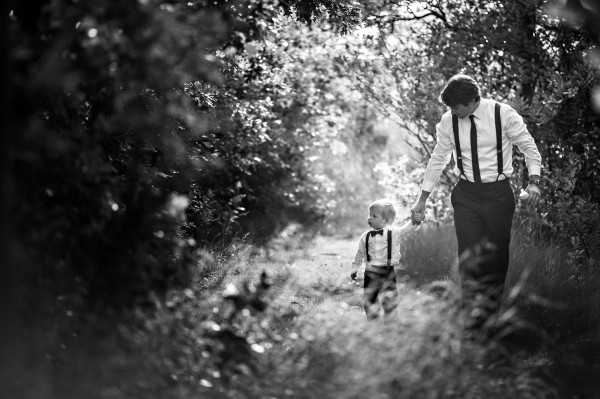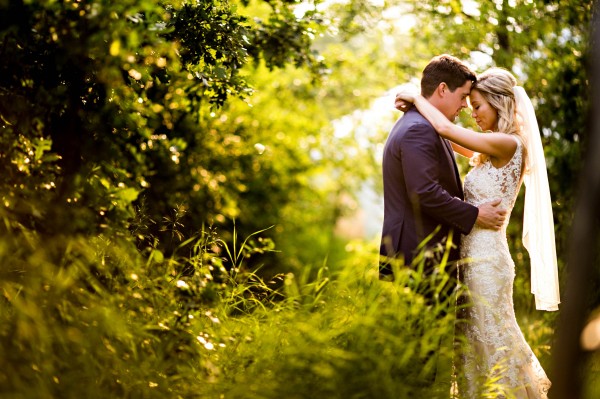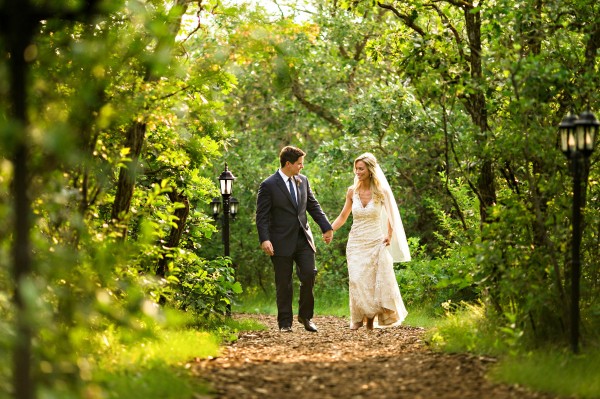 The Couple Recommends: "On our wedding day, just before the ceremony, Lewis split his pants. Our photographer quickly took care of the situation by taking the pants to a seamstress and having them back with Lewis within the hour to continue with our day. I'm not sure what we would have done with out him.
We really loved working with Jordan Popowich, he is newer in the industry, but I think that is what we loved the most about working with him. He was really easy to talk to prior to the wedding and great to work with afterwords. He has worked really hard to capture exactly what we were looking for throughout our day and has gone above and beyond to make us so pleased with our upcoming final product by asking for lots of details of what we want in our video."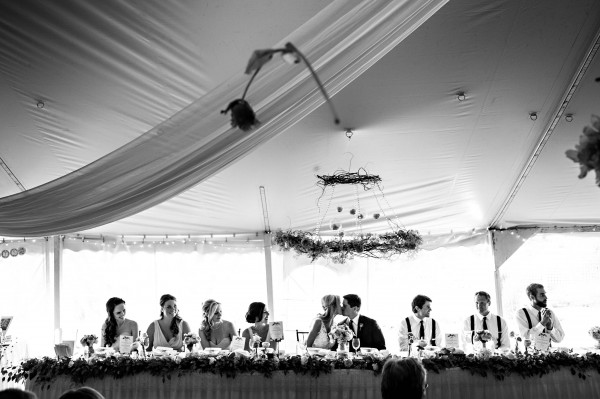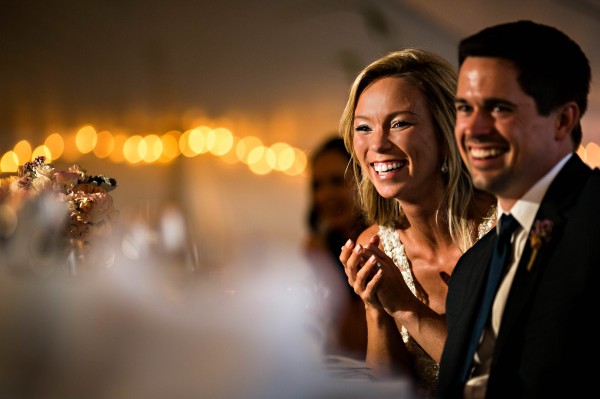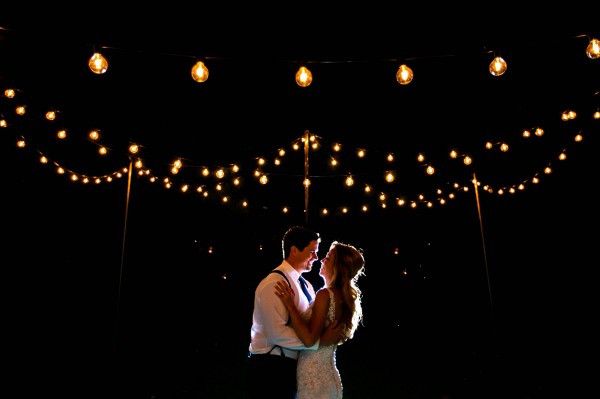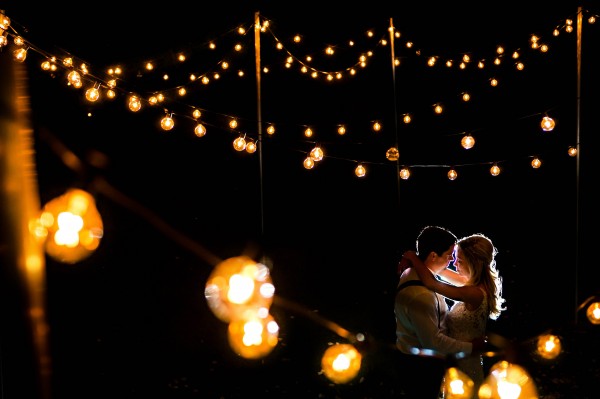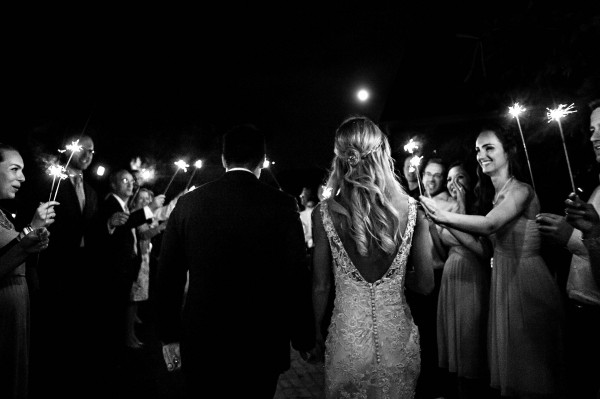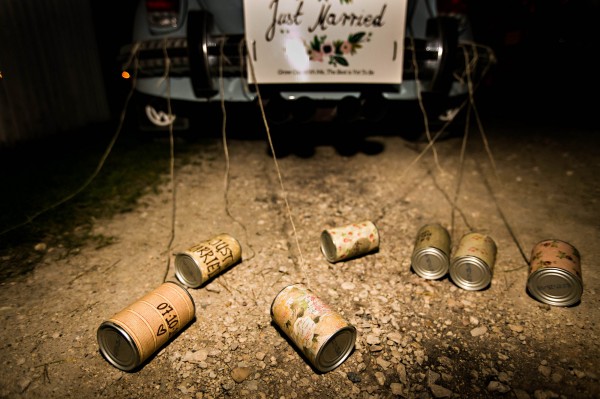 The Wedding Team:
Photography – Moore Photography
Venue – Pineridge Hollow
Floral Design – The Floral Fixx
Cake – Jenna Rae Cakes
DJ – Platinum Productions
Videographer – JP Media Works
Makeup Artist – Edward Carrier
Hair Styling – Edward Carrier
Wedding Dress – Allure Bridals
Bridesmaids' Apparel – Donna Morgan
Groom's Apparel – Nordstrom
Rings – William Noble
Favors – Bath & Body Works
There were so many incredibly special moments shared by Naomi and Lewis on their wedding day, and Curtis Moore Photography makes us feel like we were there to witness them too. In case you missed it, Curtis also photographed Veronique and Glen's unique backyard wedding in Calgary.