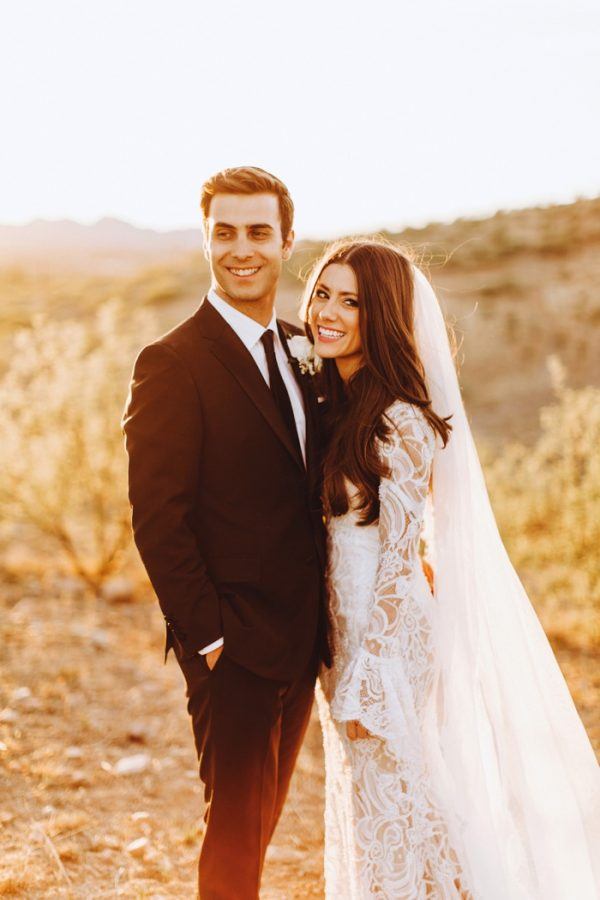 Chloe and Sherrick's Arizona ranch wedding was a beautifully executed event that combined the couple's love for sophisticated fashion with the comfort of their family's ranch! The couple lives in Los Angeles, so when they decided to have their wedding on a rural Arizona ranch, they reached out to the masterminds of BTS Event Management to help organize and style the wedding of their dreams. Chloe and Sherrick's wedding blended modern details like ghost chairs, fuchsia accents, and hip hop music during dinner with the more rustic vibes that the ranch provided. We can't get enough of the emotional moments that photographer Matt Lien captured of the couple's day, including their golden hour couple portraits taken at the top of a secret vista overlooking the ranch.
The Couple:
Chloe and Sherrick
The Wedding:
Private Ranch, Tucson, Arizona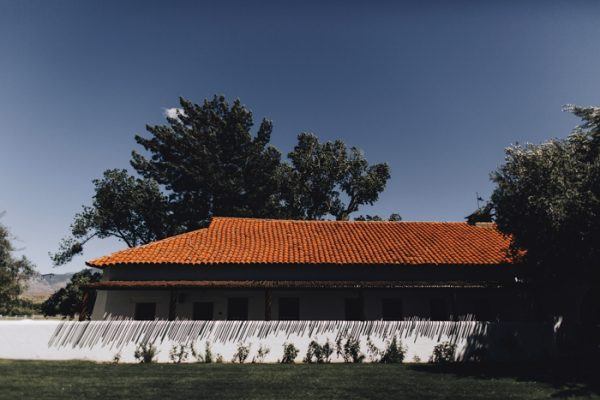 The most important thing in planning our wedding was the details! All the small things always amount to something bigger and a wedding is no different. I wanted the details to resonate with our guests and bring to life the vision I had thought about every night.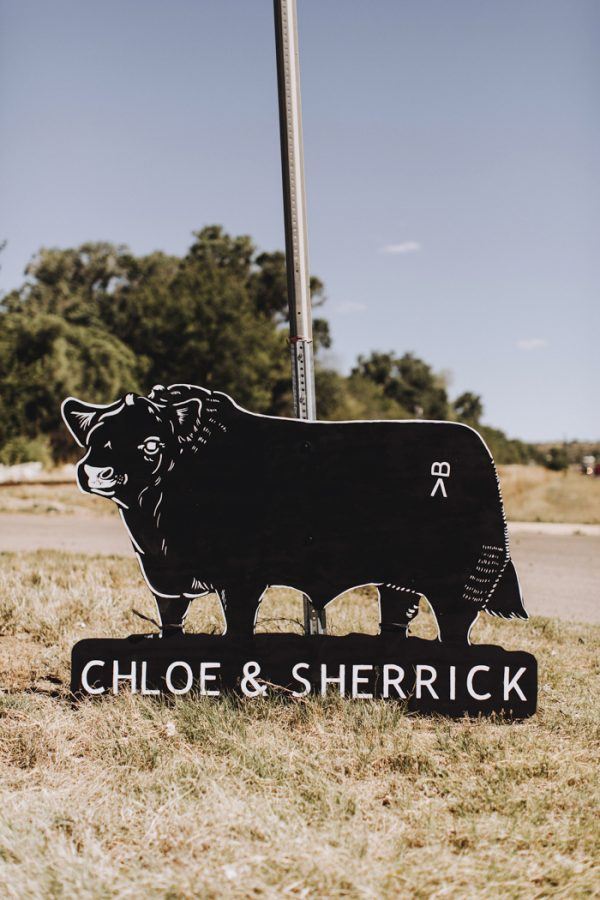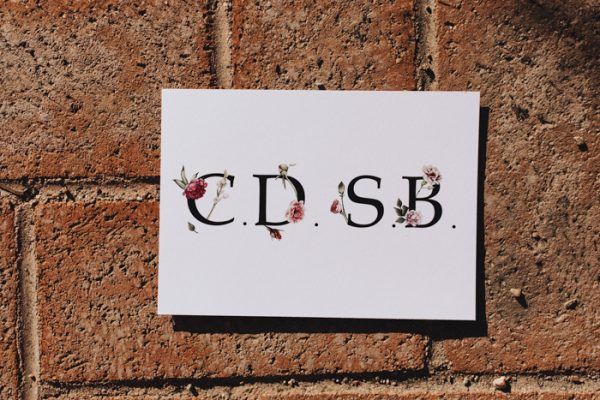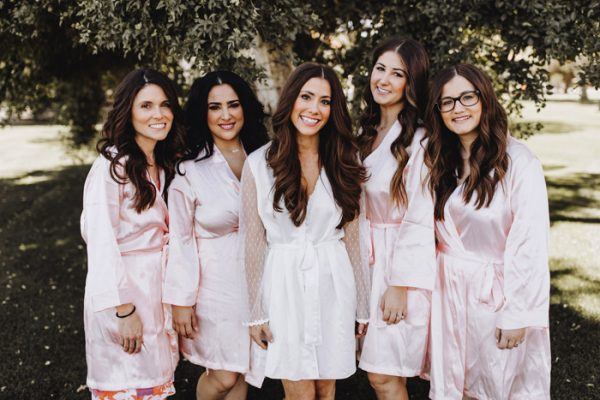 The best part of our photographer Matt Lien was the ability to capture everything and be present for every moment. One of those moments he impossibly captured was my dad, caretaker of the ranch, taking one last look from the front porch out at the ceremony venue and pastures beyond. After furiously getting all the final things in order that morning, after months of hard work and sweat, including laying grass down during a monsoon to ensure the ranch was green for the wedding, my dad is savoring a quick beer before hopping in his suit and enjoying the wedding. The wedding of our dreams does not exist without the transformation of the ranch he tirelessly worked for, and to have the perfect encompassing photo of him overseeing his mastery cannot be beat.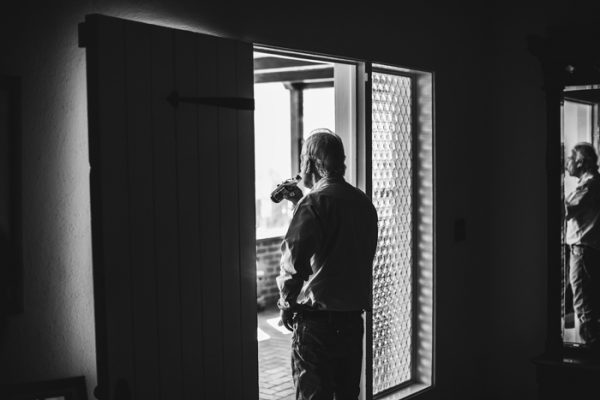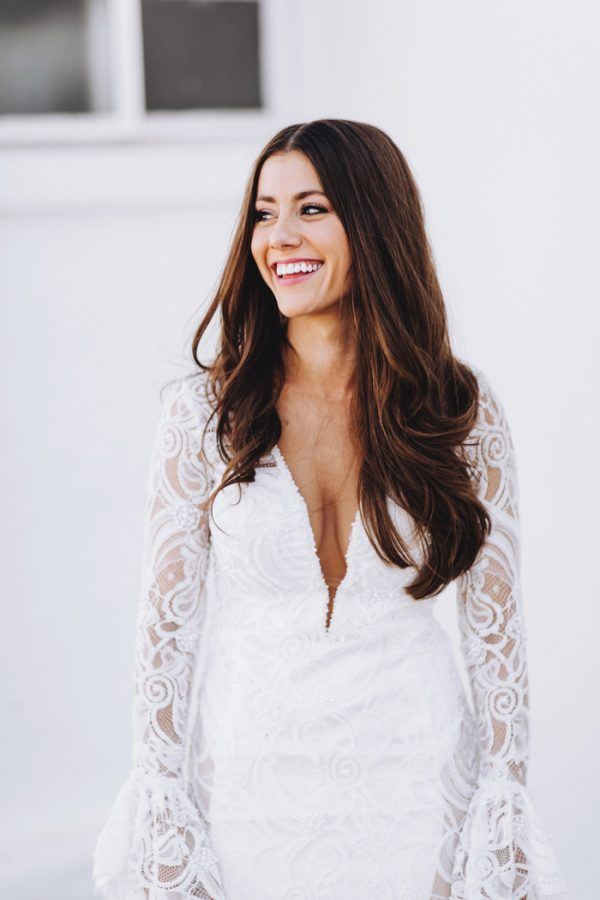 I work in fashion and one of my favorite things to do is plan out and envision my outfits. My wedding was no exception. Before trying on dresses I knew I wanted long sleeves. I couldn't get the notion out of my head. I tried on 8 dresses before finding the one. I was in LOVE with the flutter detailing at the wrists. It had the luxe 60's vibe that I had been looking for. My veil was so impeccably made. It really brought the whole look together and it made me feel like a goddess! The shoes though, those were my favorite. They're a runway style and were sold out everywhere. I searched for 3 months and had almost given up until I found them!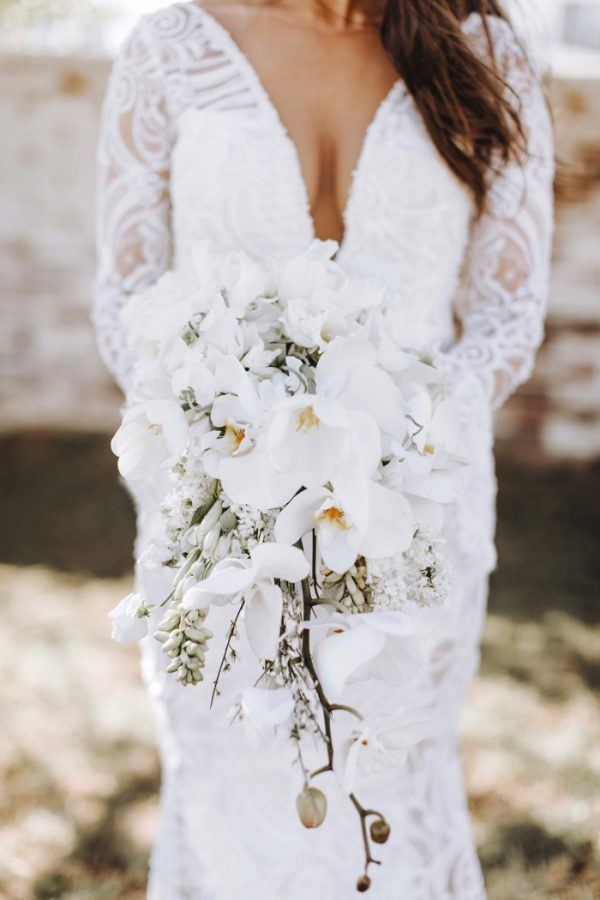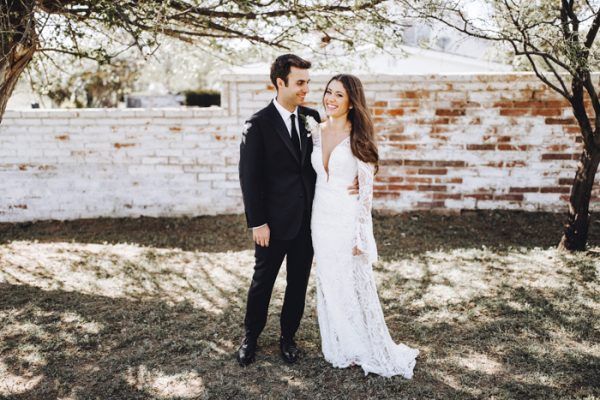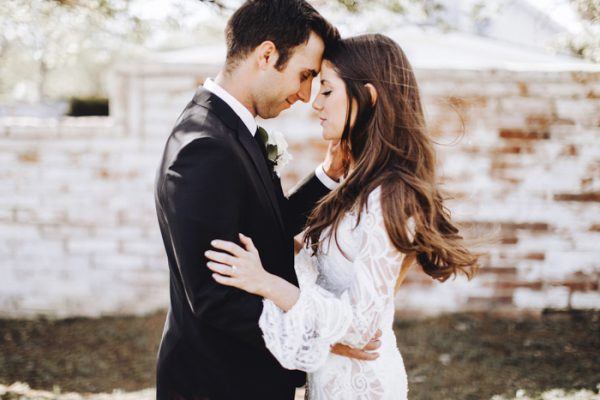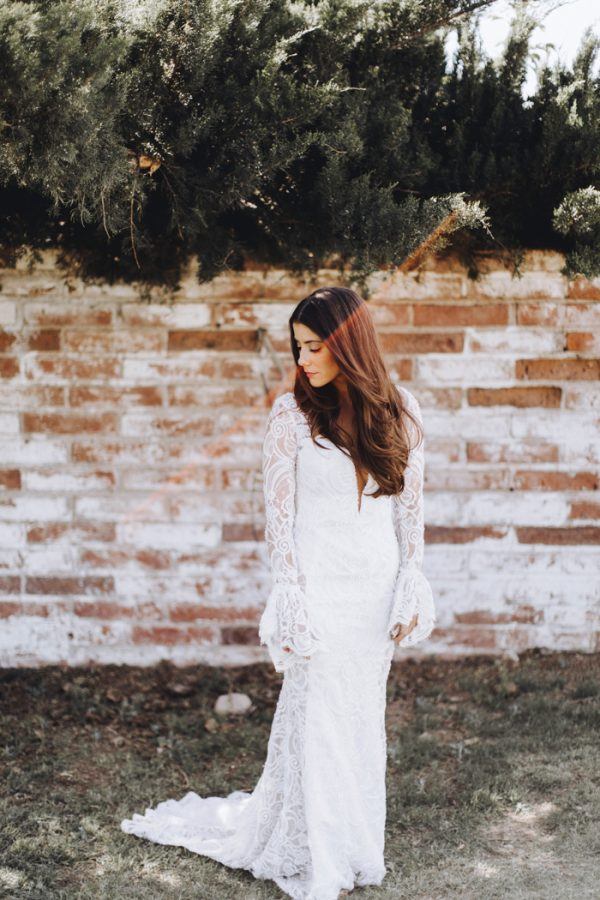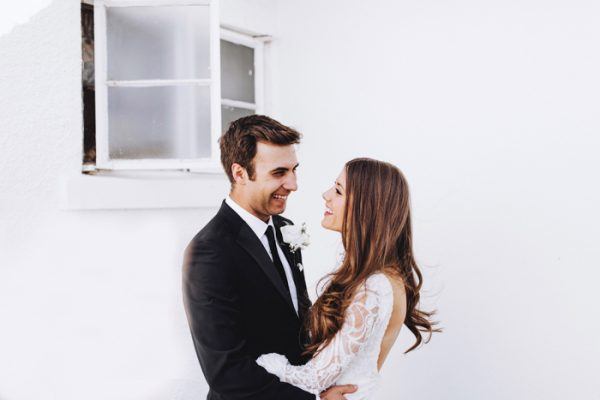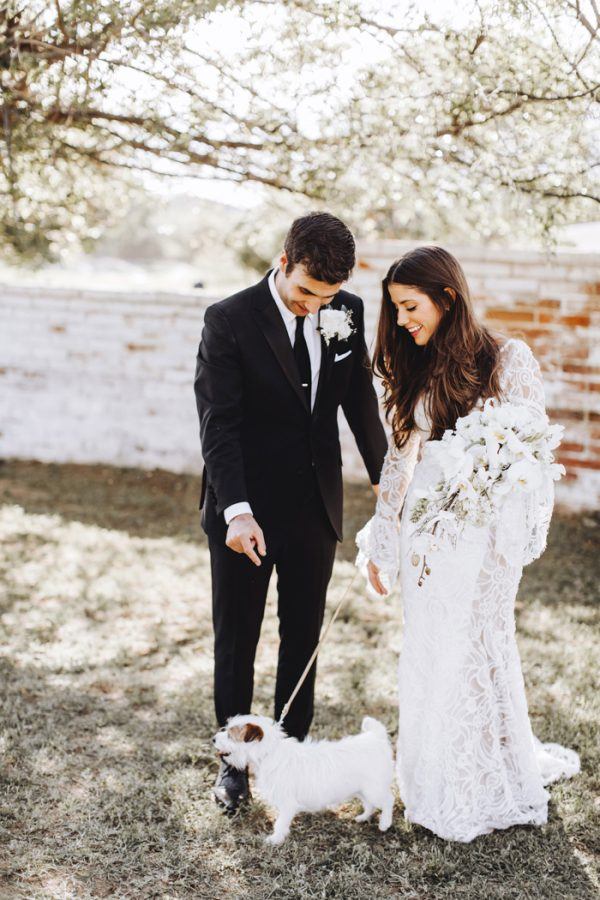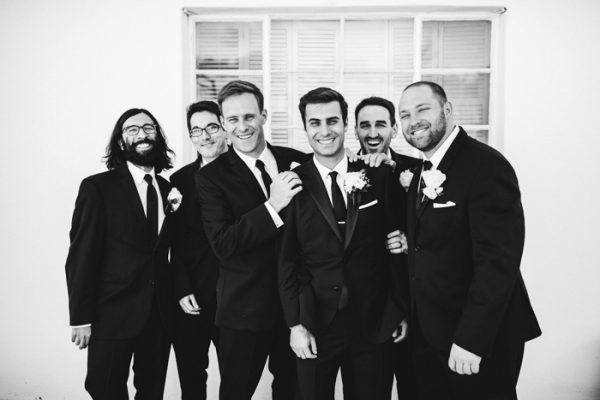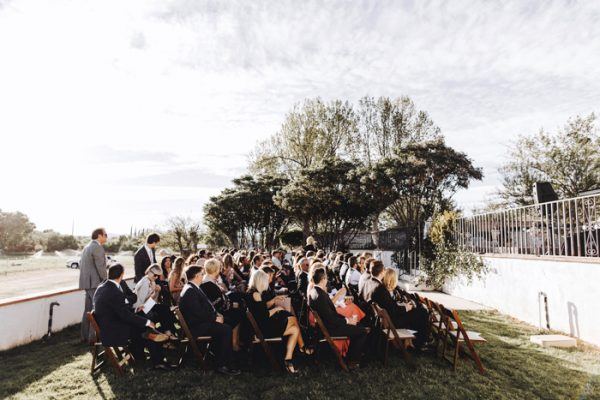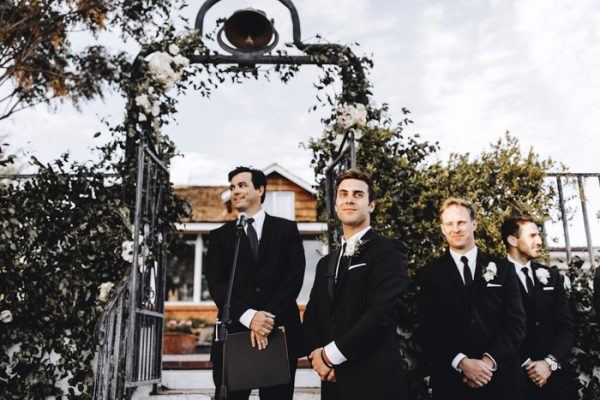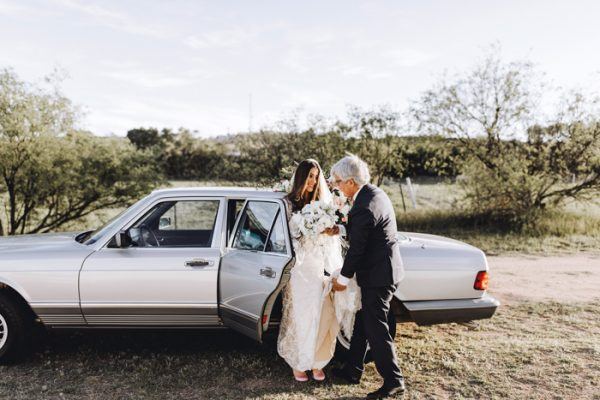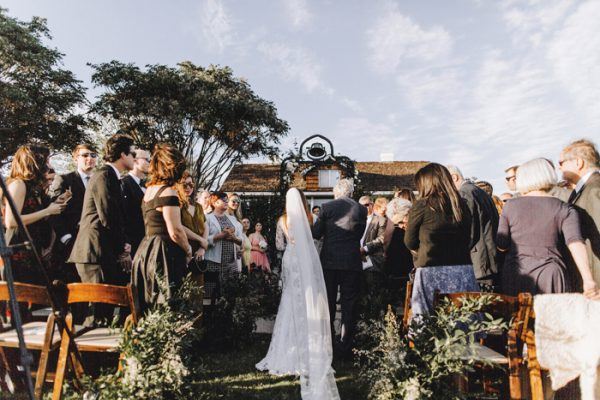 The pictures of my dad giving me away to Sherrick gives me chills each time I look at them. Words truly can't describe the emotion that was felt during that moment. I'll cherish those photos forever.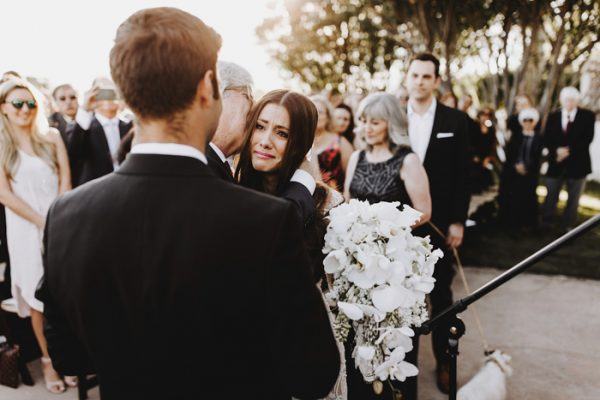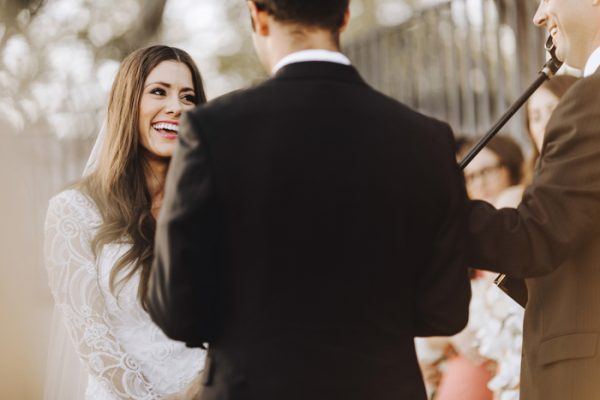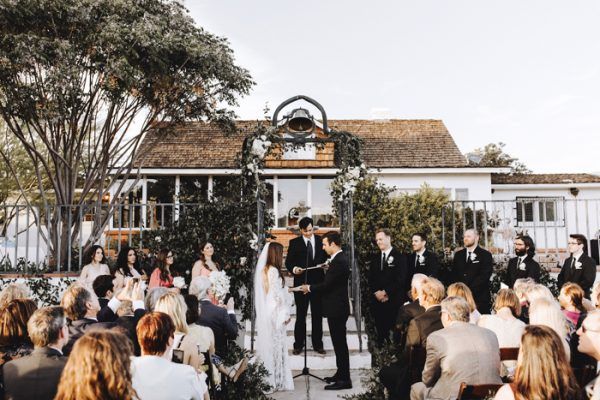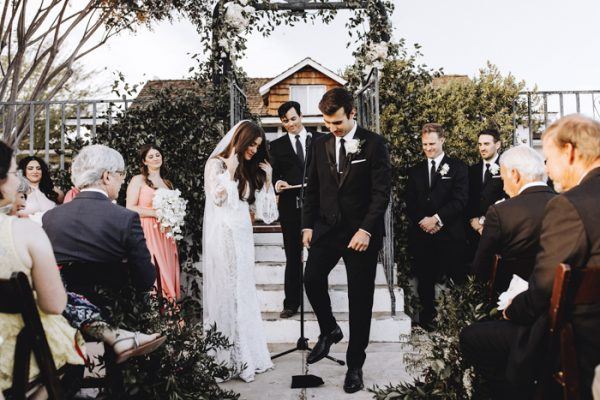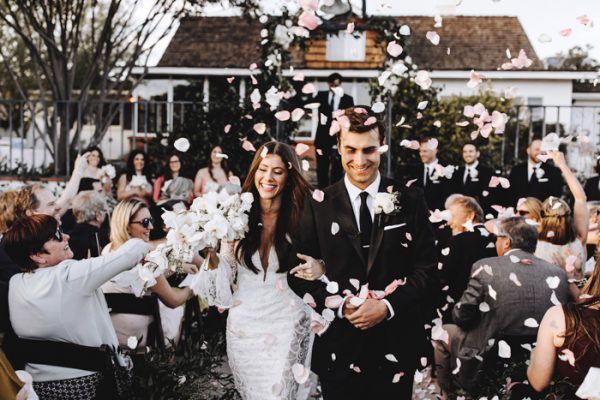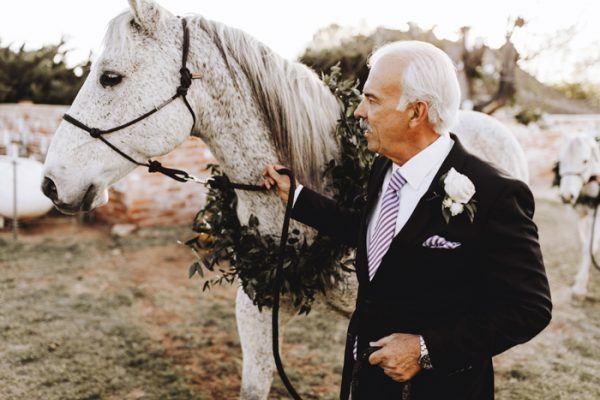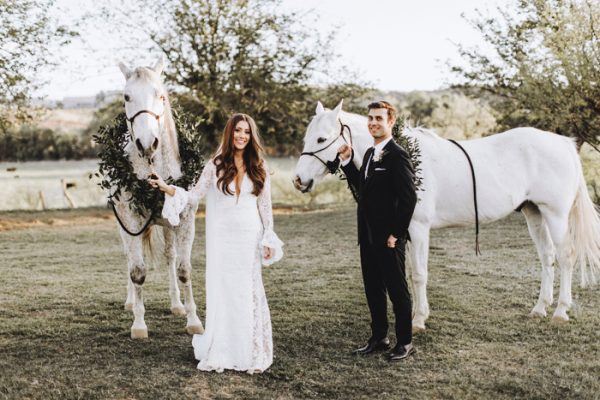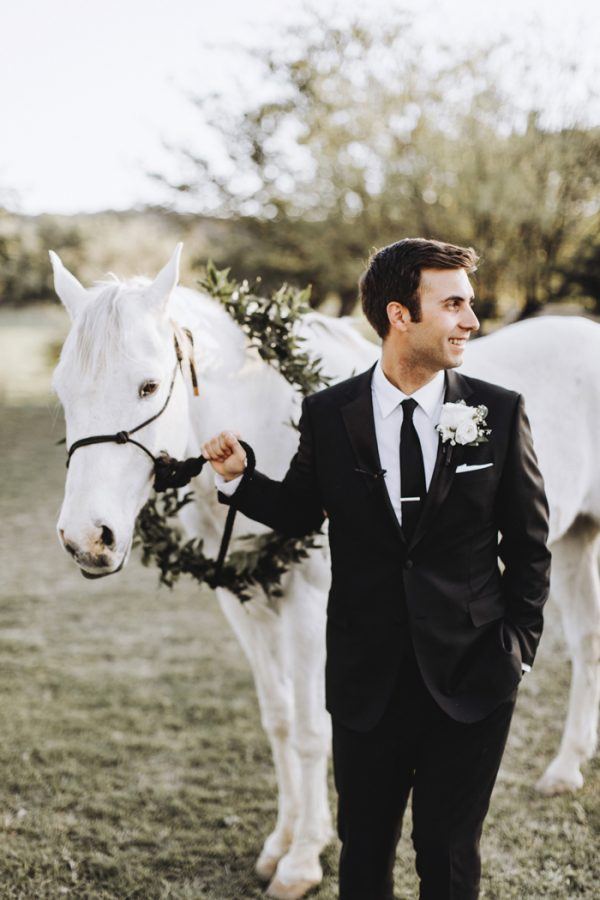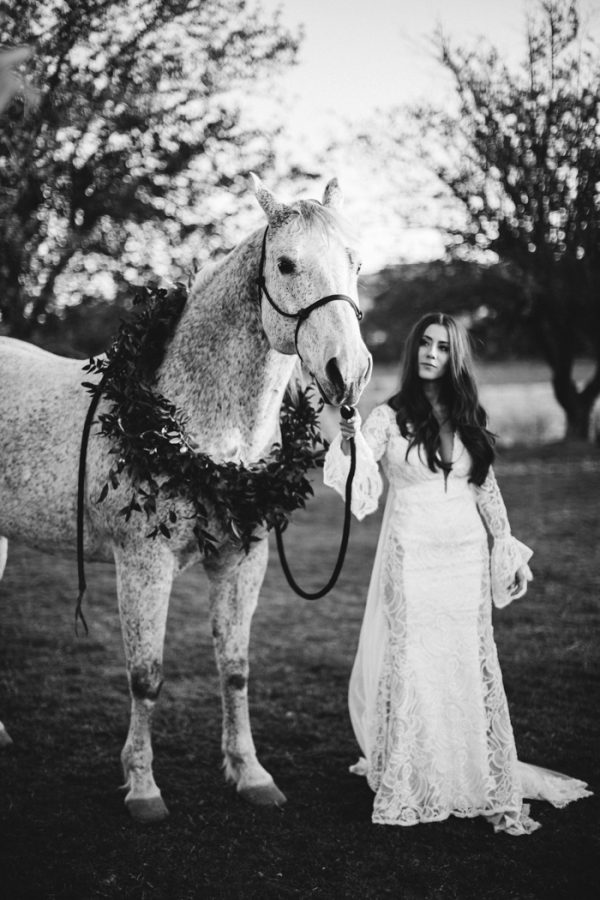 After the ceremony we had a small window of time to take pictures before Cocktail Hour ended. The Ranch Hand, Adrian, suggested to Matt Lien that we take the Gator (which his essentially a golf cart tractor) up to the top of the mountain as the sun was setting. It was a secret vista that overlooked the entire ranch. You can imagine the difficulty level of stuffing a train, 5 inch heels, and a cathedral length veil into the tractor. The experience was unforgettable.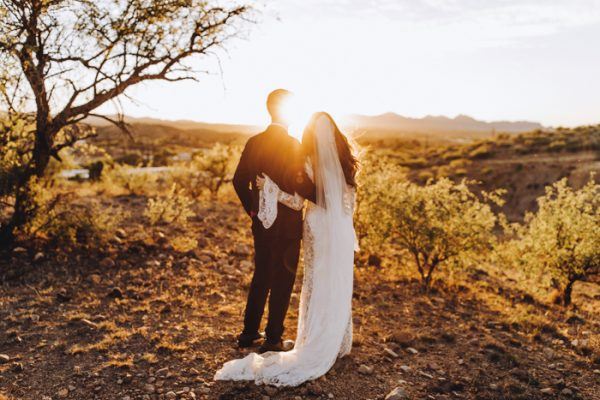 We were able to look at the ranch from angles that we had never seen, it was magical. We could hear faint music and laughter echoing from cocktail hour. For a moment we closed our eyes as we took a series of pictures, we were fully immersed in the moment and each other. It was unlike anything we had ever felt.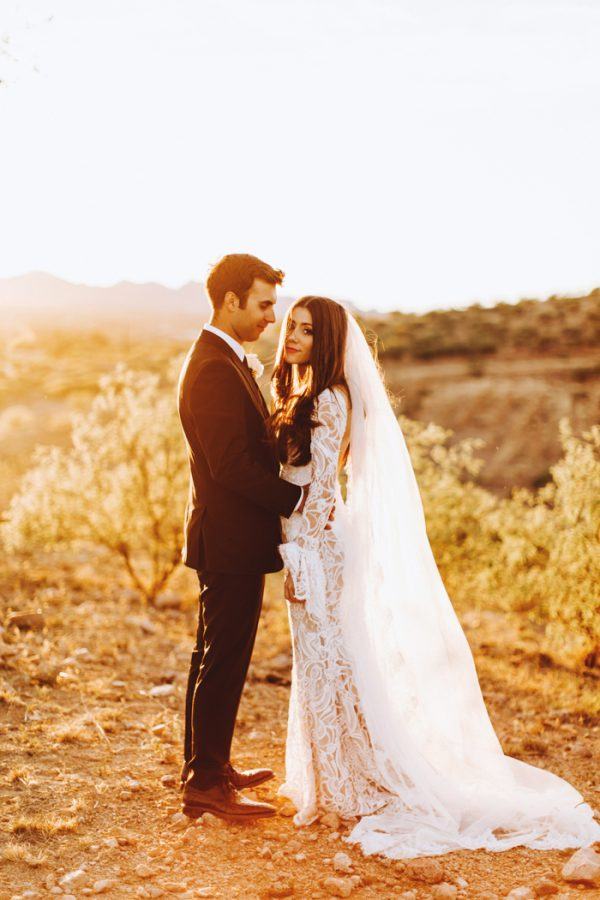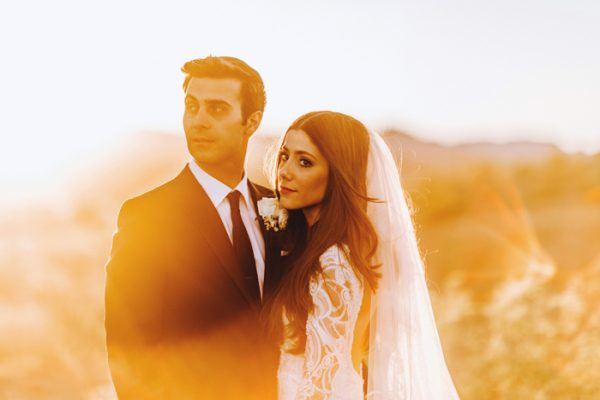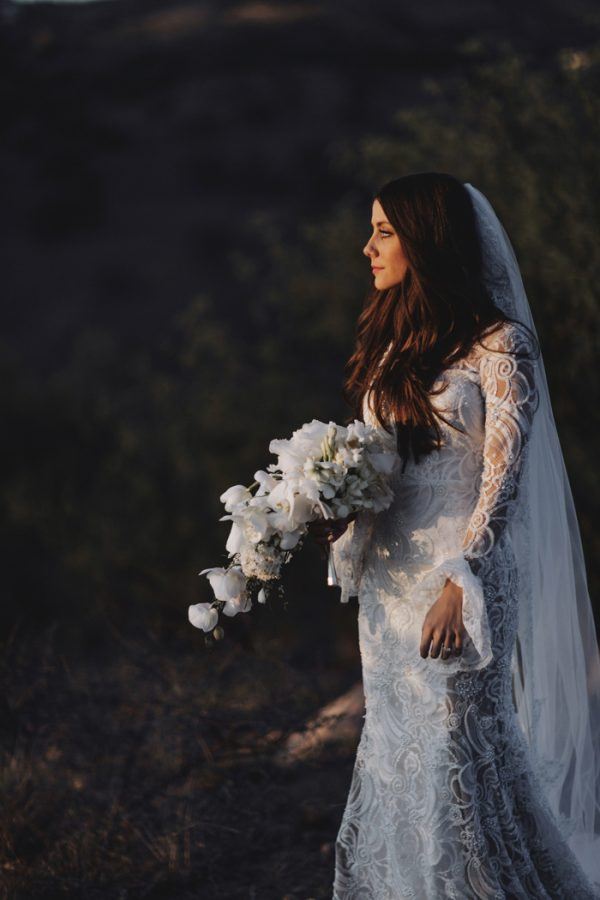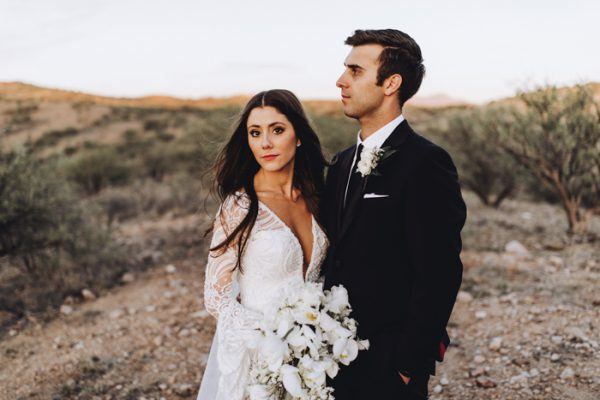 The best decision we made during the wedding planning process was hiring our wedding planners, Trista and Alex of BTS Event Management. We live in Los Angeles and we knew that planning a wedding out of state would be difficult. Especially a wedding where we would have to outsource everything.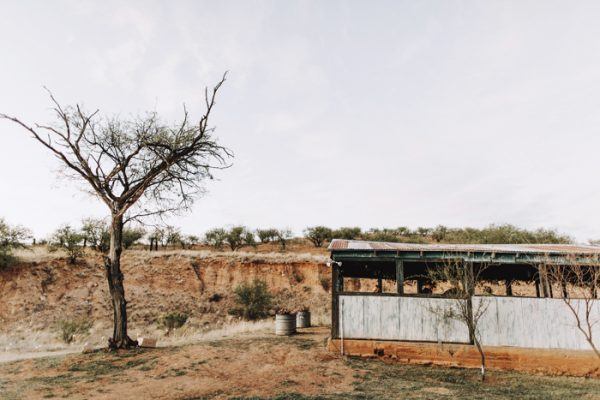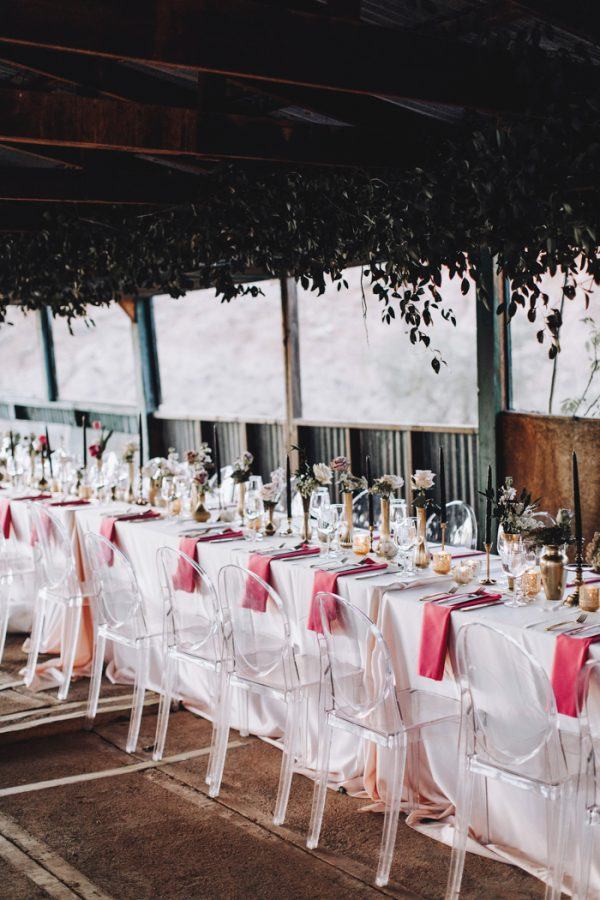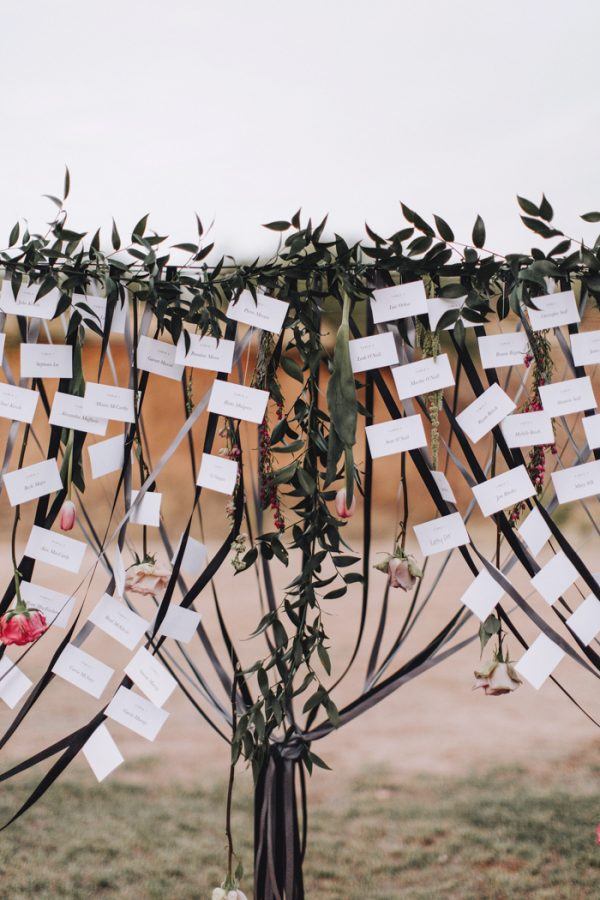 We really wanted our wedding to have the traditional elements of a wedding, but wanted it to feel as though you had just walked into a chic party. With the wedding being at the ranch we knew that we needed to offset the rustic vibe. It was all about contrasting elements. This meant 50 Cent and Future playing during dinner, black, pink and gold accents, a TON of flowers, and of course, acrylic chairs. It became a running family joke that this was a wedding AT a ranch not to be confused with a ranch wedding.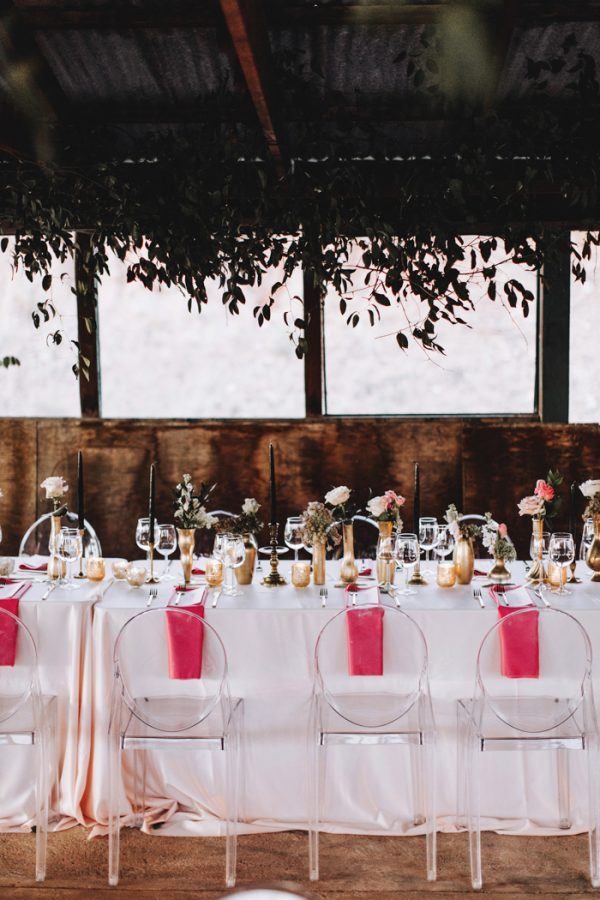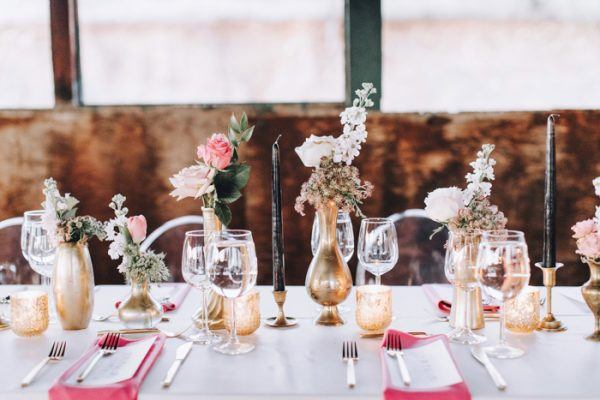 Trista and Alex of BTS Event Management made us feel so at ease during the whole process. They helped us to completely transform the old chicken coop on the ranch, otherwise known as The Pollera, where our reception was. They even laughed with me when I would send them emails at 10pm asking if it was possible to source print napkins with botanicals and snakes like a Gucci print I found. Turns out… it wasn't! We wouldn't have had the wedding we did without them.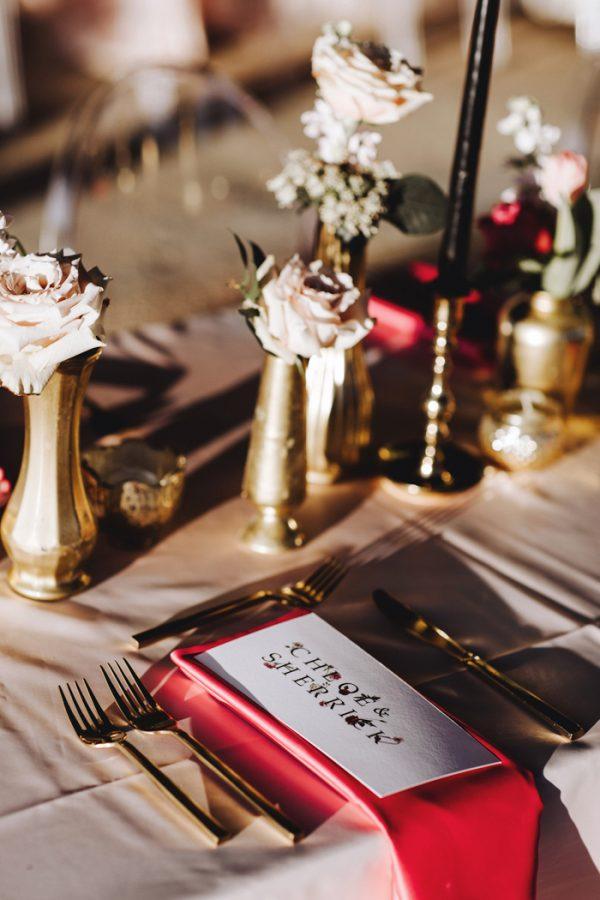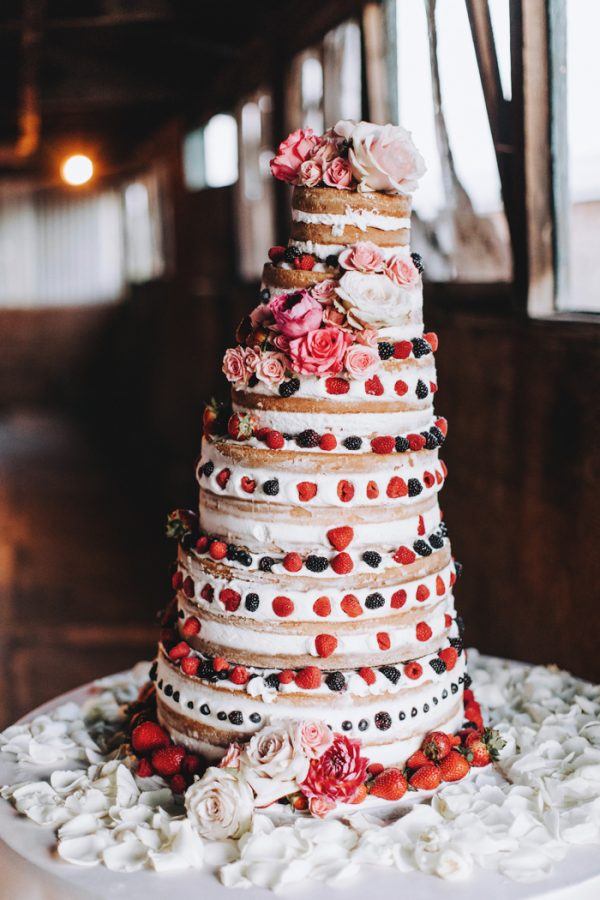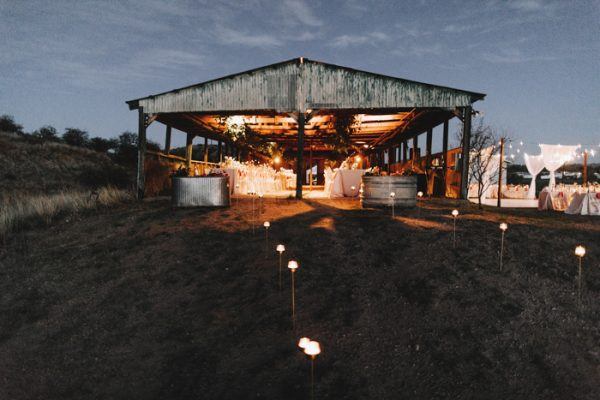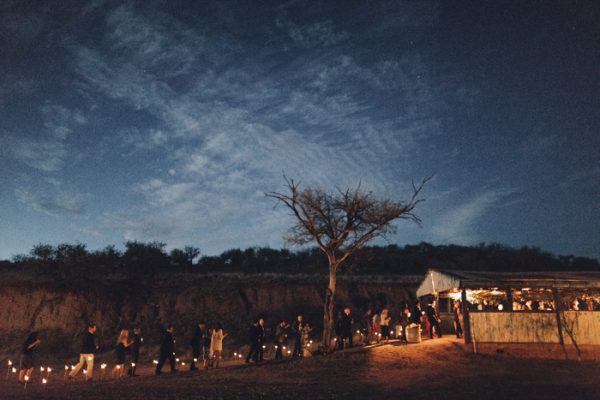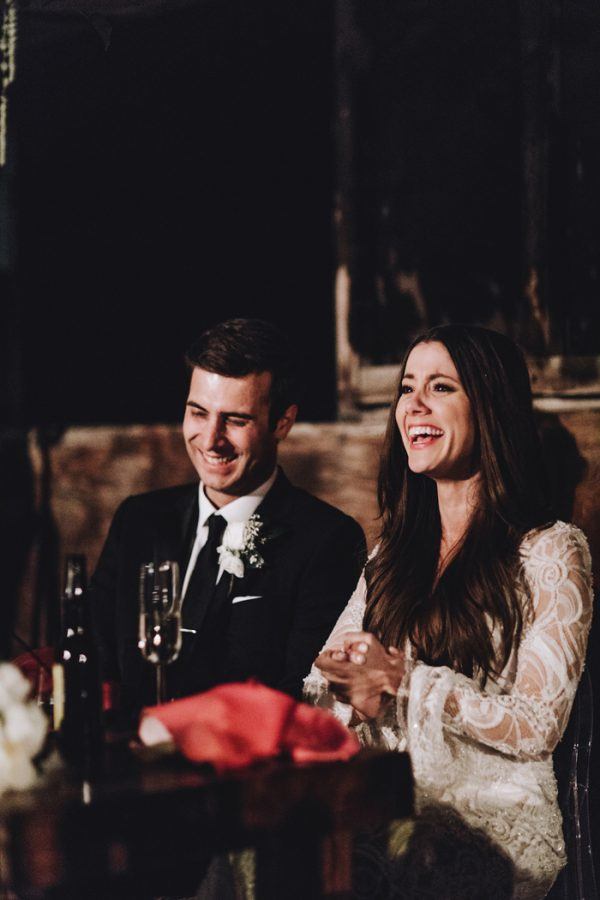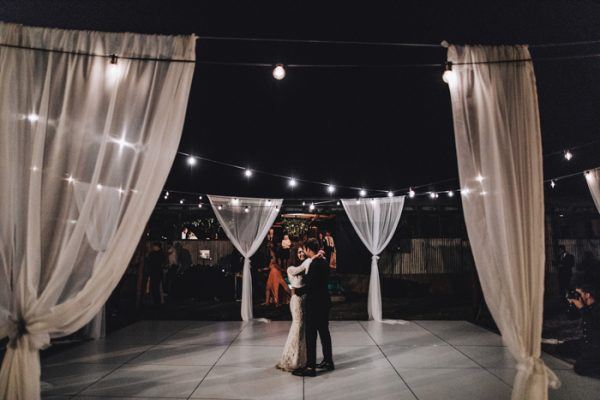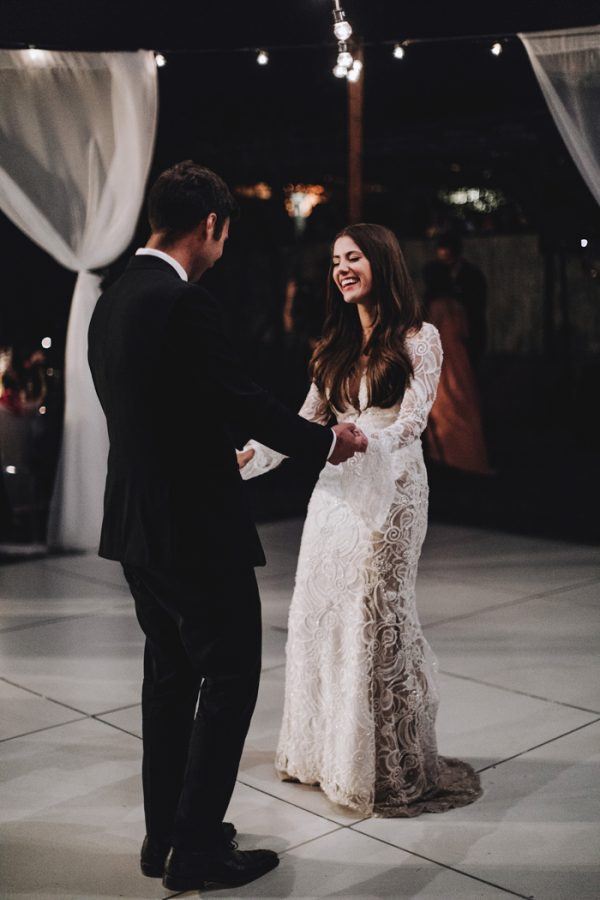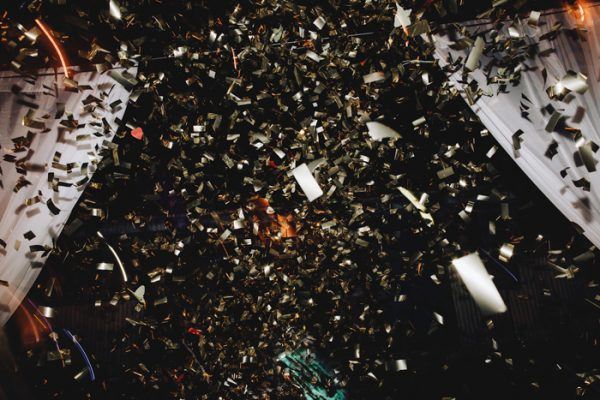 Matt Lien is an utter genius. I saw his work right here on Junebug when I was searching for a photographer in my beginning planning stages (things really came full circle!), and I was dead set on having him photograph our wedding after that. He has an insane ability to capture emotion. He captured our personalities and our family's personalities so perfectly in every picture. He put us at ease on the day of and was truly a fly on the wall. He captured everything. The final product surpassed any expectations I had and evokes the same emotions in me that I felt that day.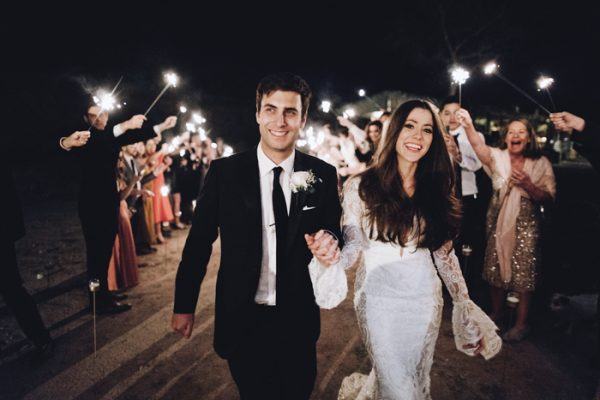 Congratulations to Chloe and Sherrick, and a special thanks to Junebug member Matt Lien for sharing their day with us. Love this wedding's modern rustic vibes? Take a look at this rustic glam Colombian destination wedding!