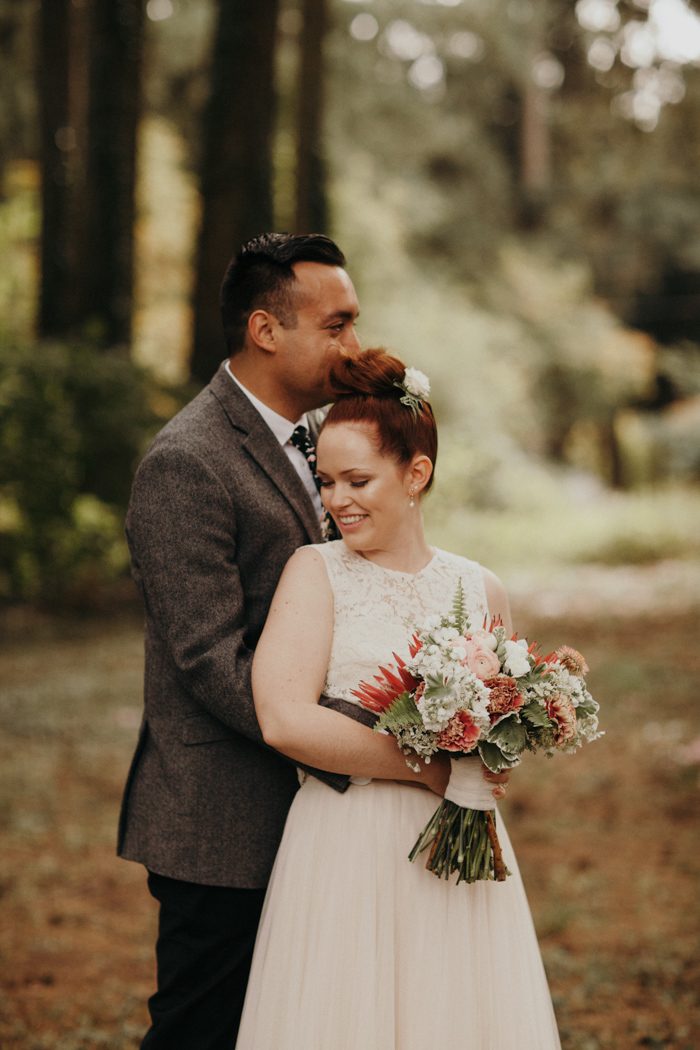 Taylor and Nathan's wedding at Jenkins Estate can be described in two words: heartfelt and magical. This sweet couple loves the Pacific Northwest and originally booked a venue on the lake that showed off the very best of that enchanting region. Two weeks before their wedding day, the Eagle Creek Fire devastated the region and forced them to find a new venue. Within just a few days, the team at Jenkins Estate helped the couple pull off the wedding of their dreams, complete with photo ops in the woods, a garden ceremony, yard games, a Kainos Coffee truck, and the first dance in a gazebo lined with twinkle lights. Taylor and Nathan even had a post-wedding shoot with Jordan Voth Photography on the beach the day after that was completely swoon-worthy. Even though their plans changed last-minute, this wedding was full of so many heartfelt moments that made it truly unforgettable.
The Couple:
Taylor and Nathan
The Wedding:
Jenkins Estate, Beaverton, Oregon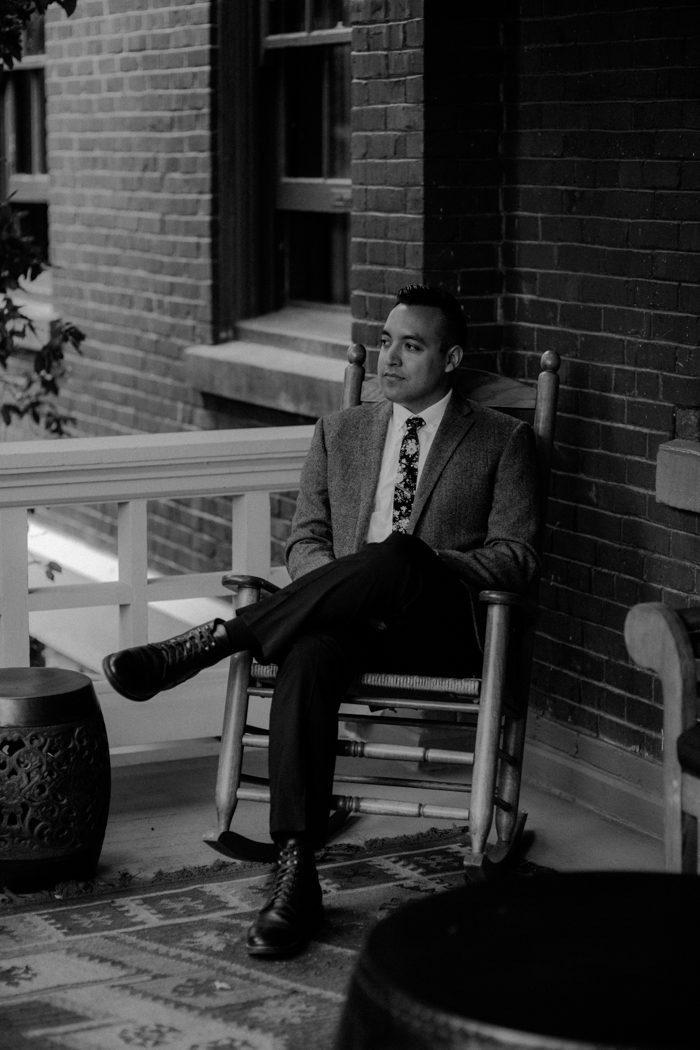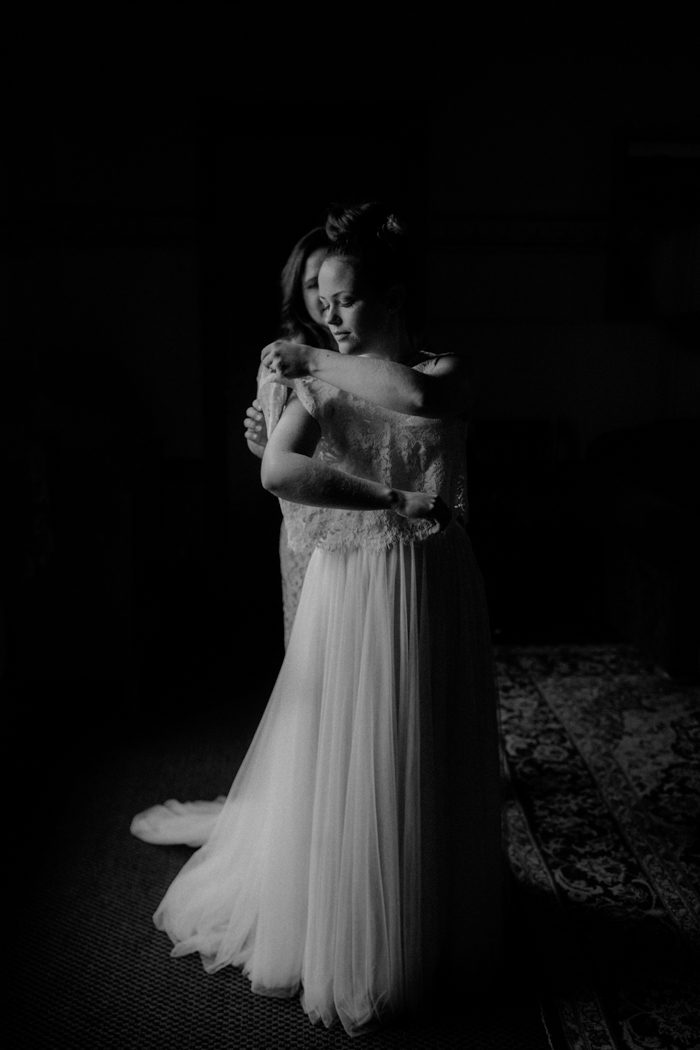 We met in high school and dated for 8 years before finally saying "I do." We wanted a wedding that would represent us as a couple. We wanted to celebrate not just our wedding day, but our marriage. When we started planning out all the details, we first felt a lot of pressure to do something out of the box. Something worthy of being featured on photo blogs, that no one has ever seen before. As wedding planning moved forward, we realized that all of those details aren't what truly matters to us – the story of our relationship that does. The new question now, was about how we can implement that into our wedding day. So, we thought about the things we love the most. We wanted to be surrounded by nature, and bring in as many natural elements as we could. We wanted to eat tacos and drink coffee. We wanted to hire photographers and videographers who would document our day beautifully so we can re-live our favorite moments over and over again. We shared the overall idea of what we wanted with our florist, but ultimately gave her creative control. We wanted our vendors to shine in what they know how to do best. The primary focus was on the vibe – not the decor.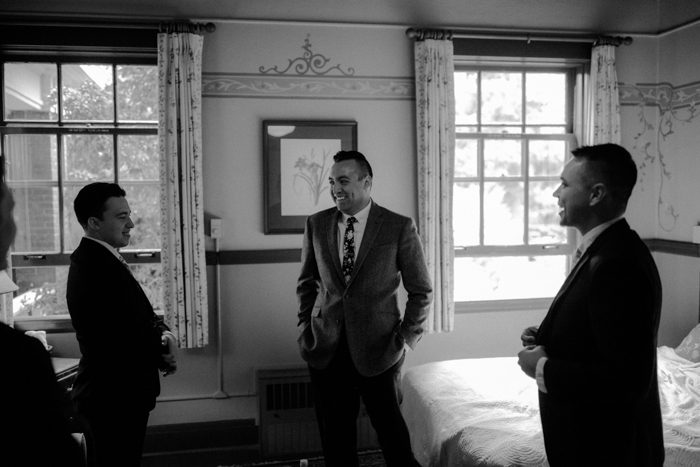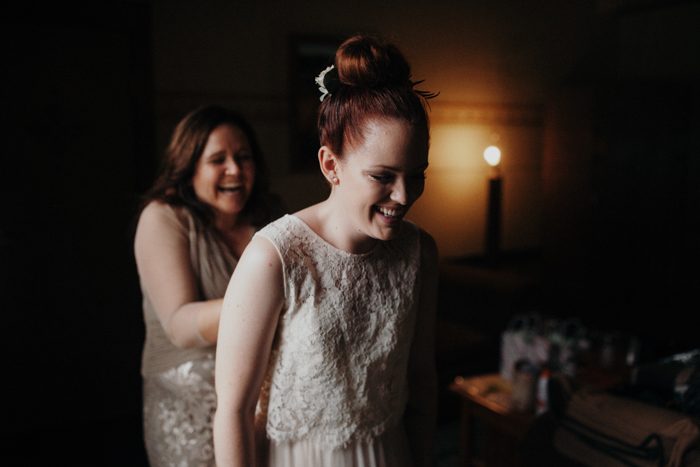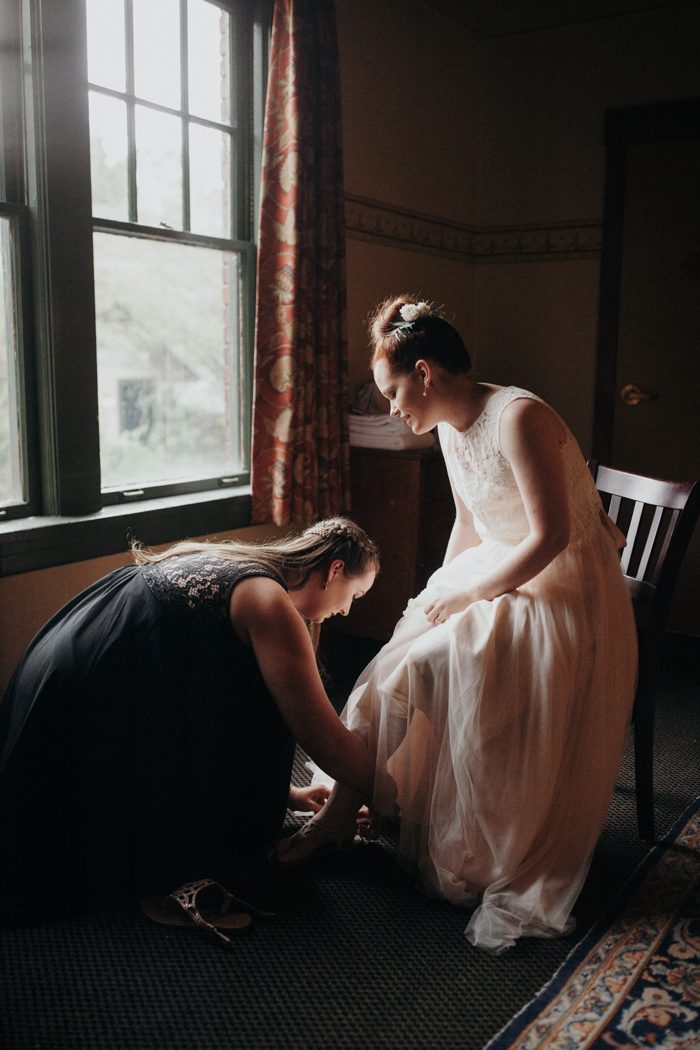 Right before we started getting ready for our big day, we met for breakfast. It was such a beautiful moment, sharing a meal together, just the two of us. We both cried the entire time… our waitress probably thought something was wrong. (Oops! We probably should've let her know it was our wedding day.) We went our separate ways and got ready. Another favorite moment was our first look. It was a moment where it was literally just us (and our photo + video teams).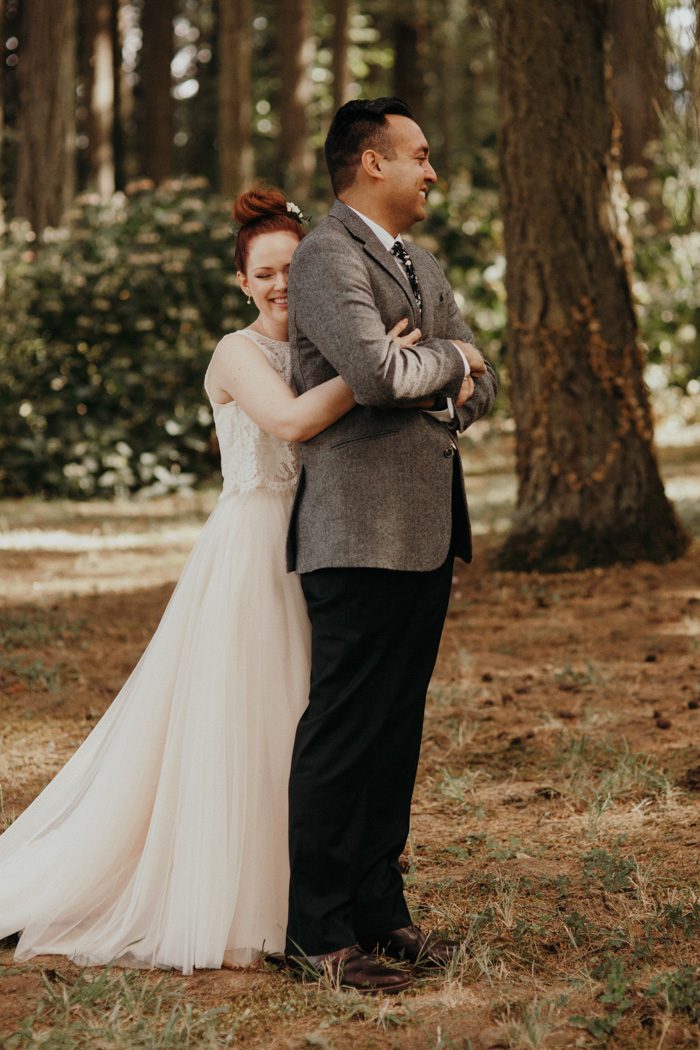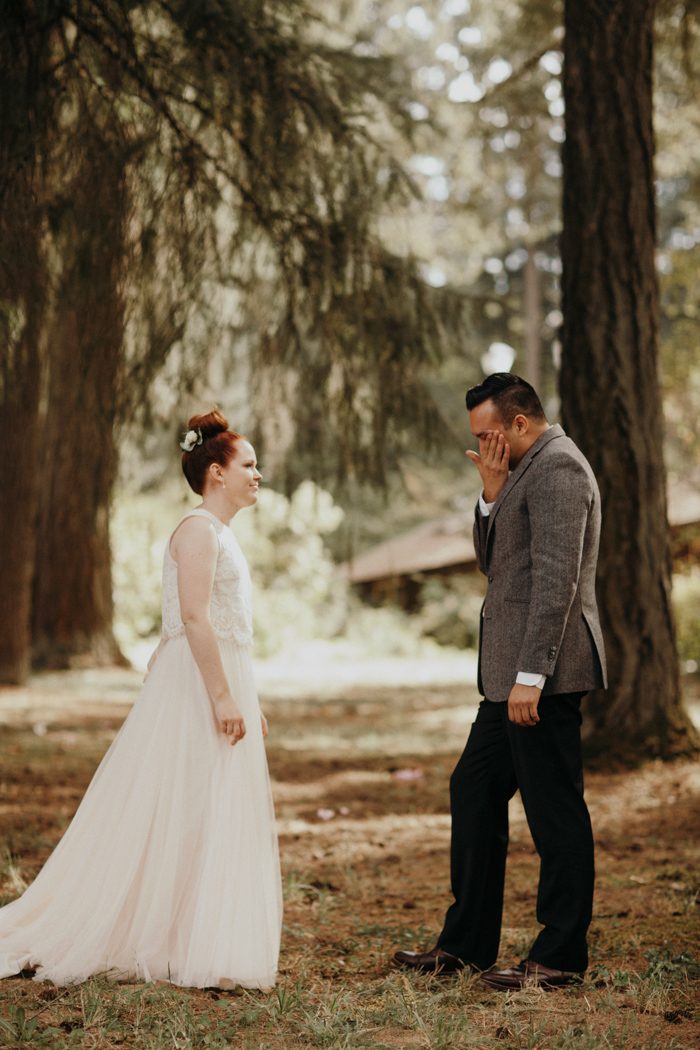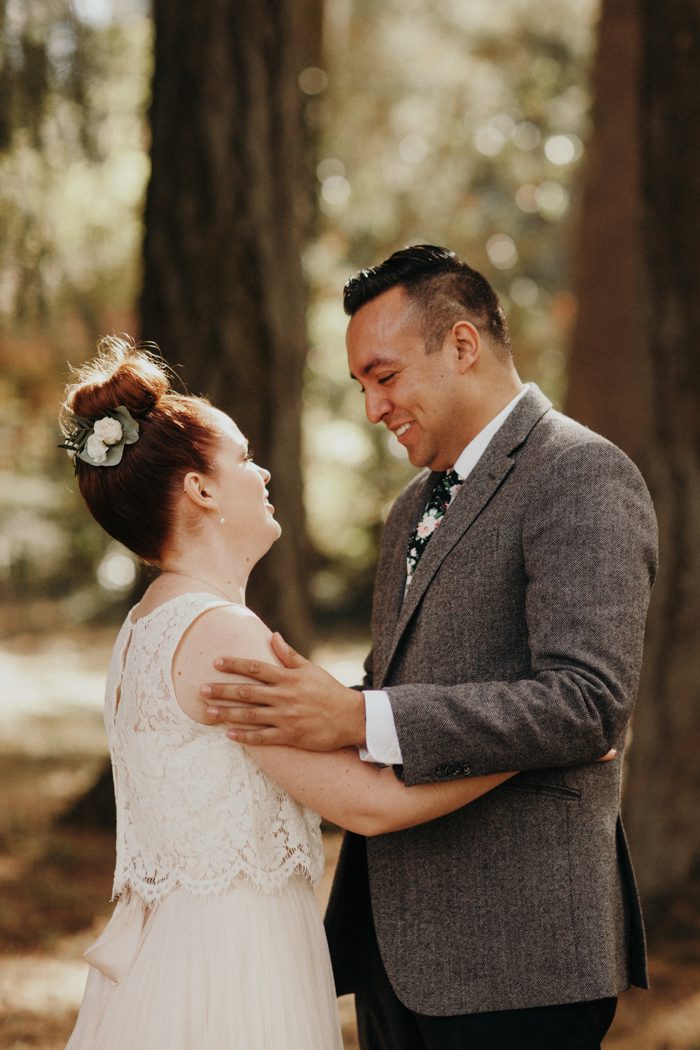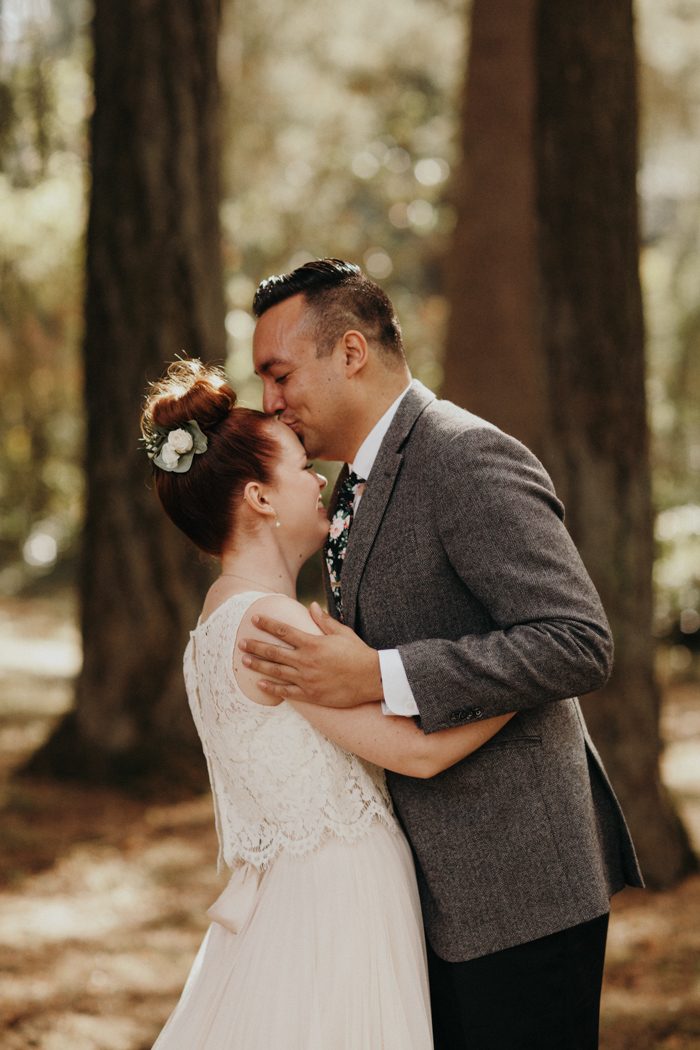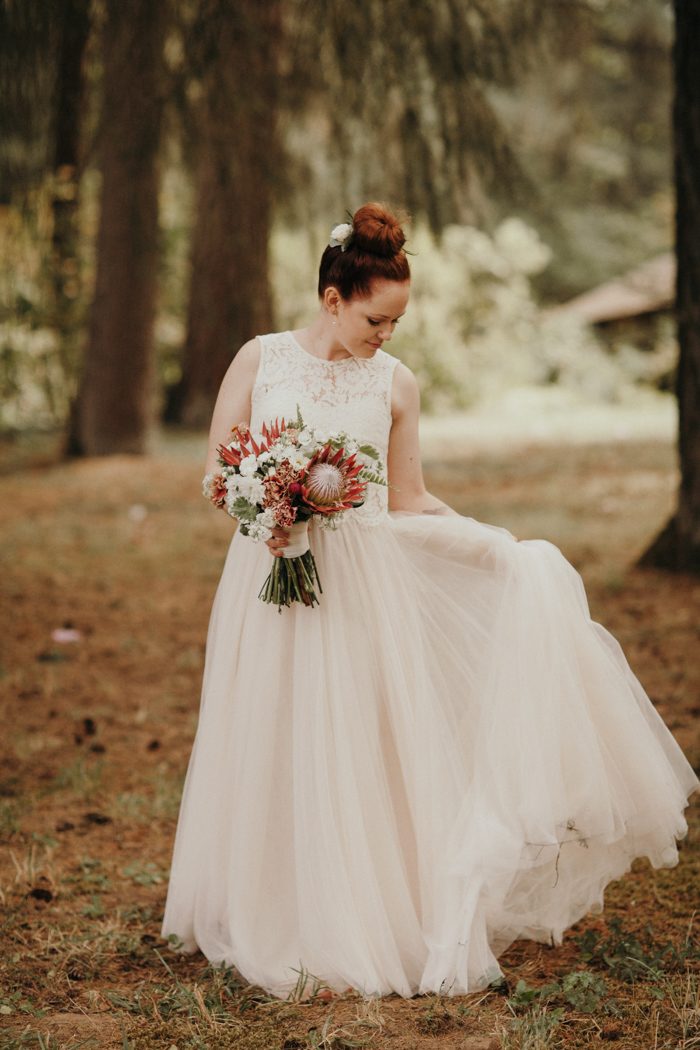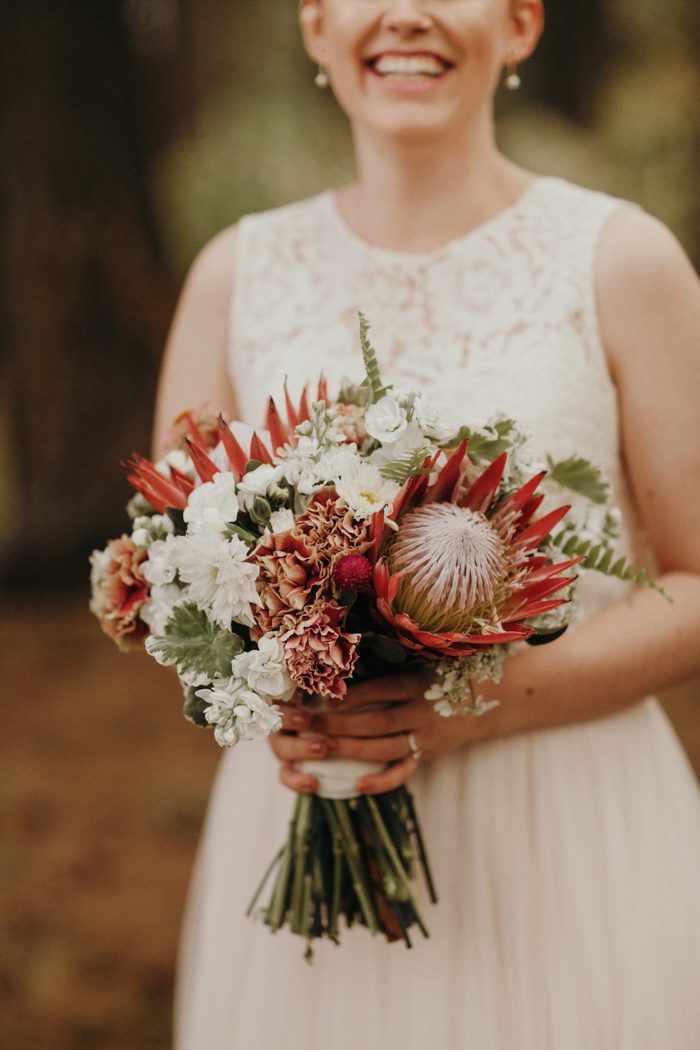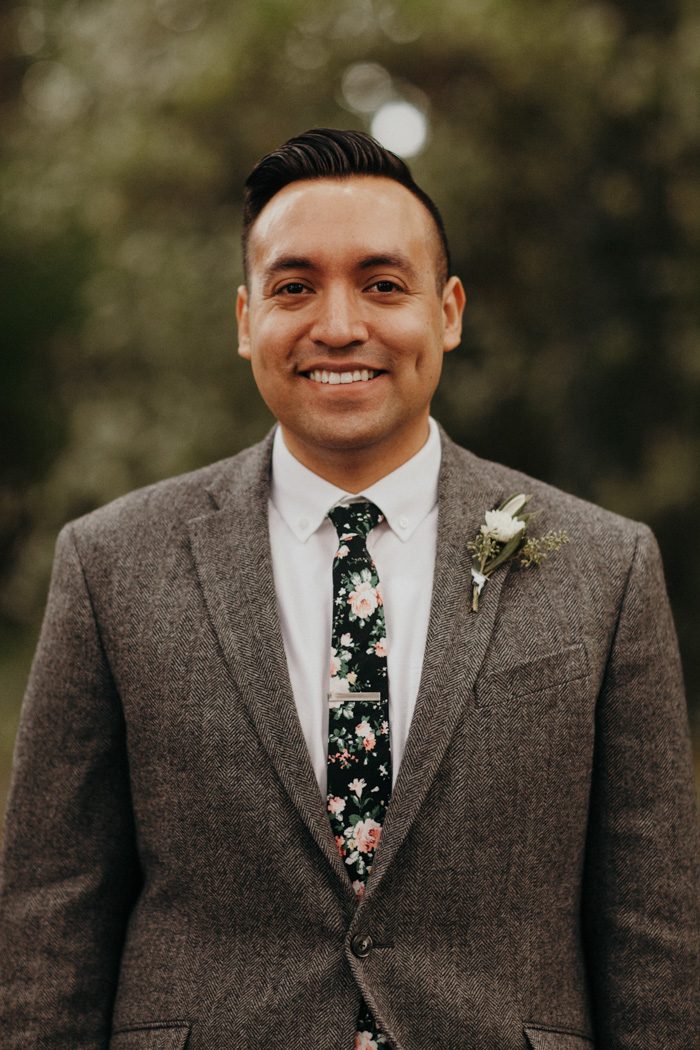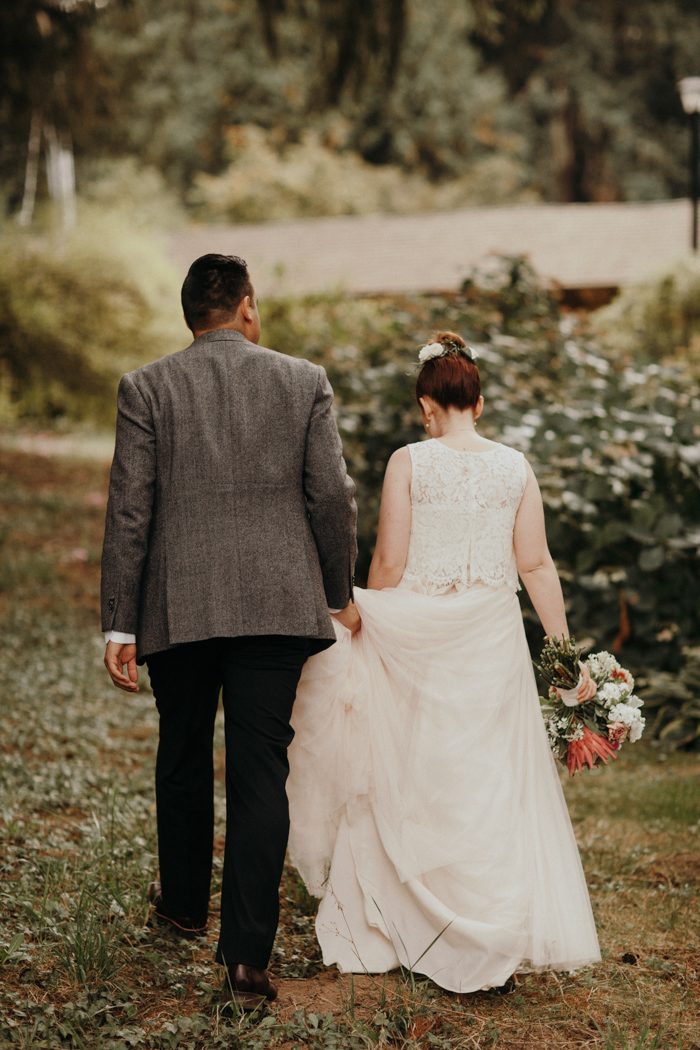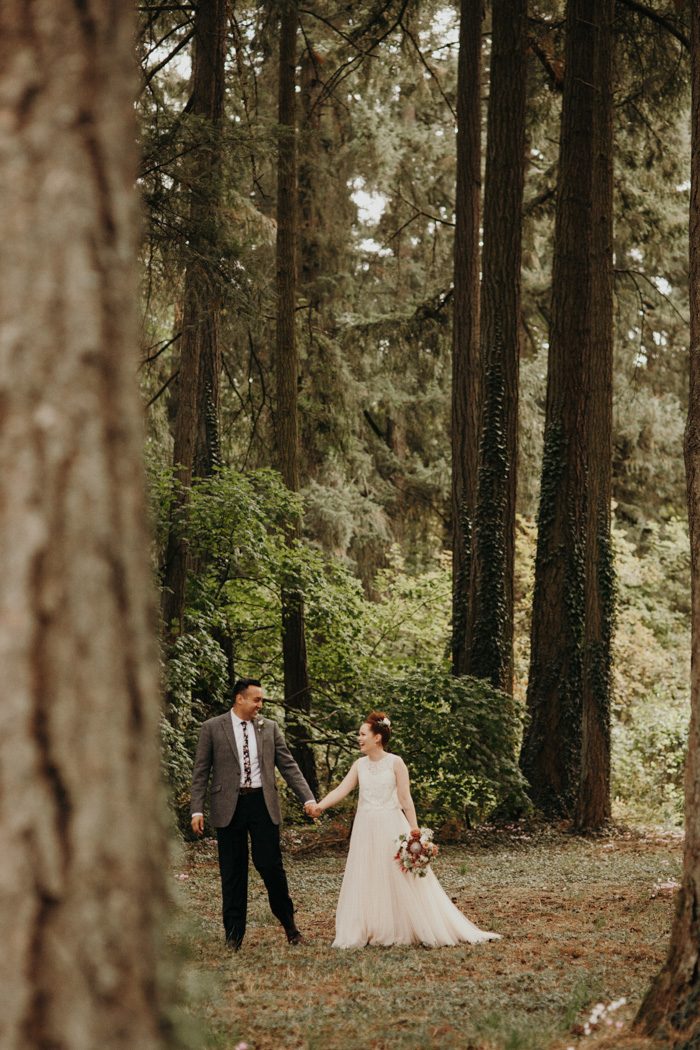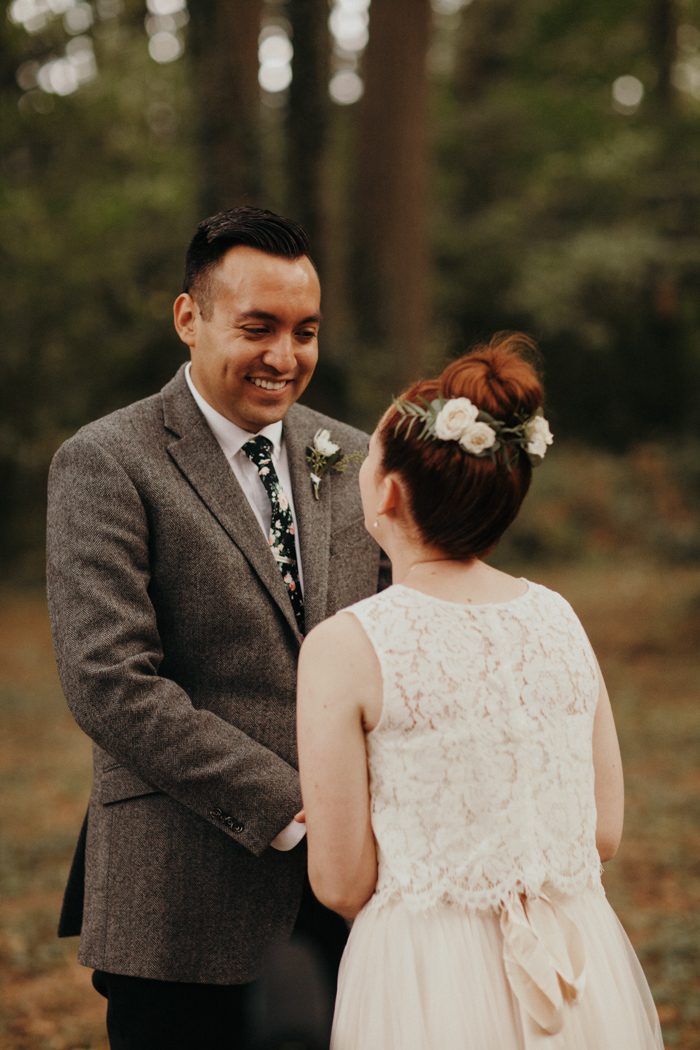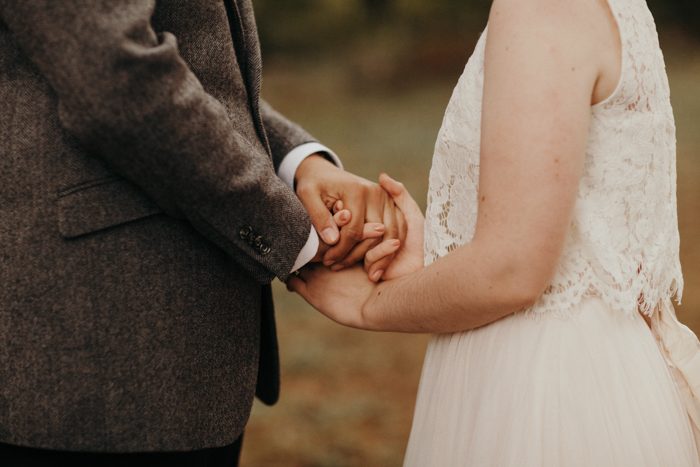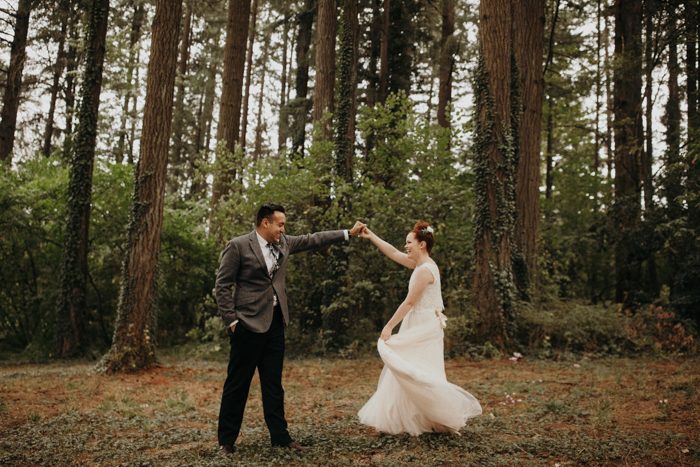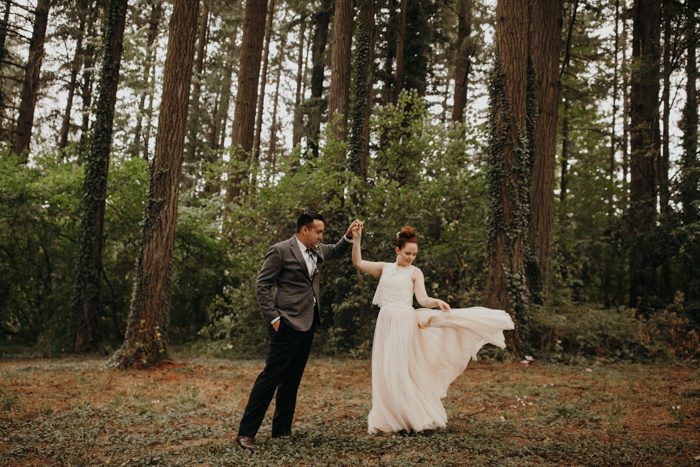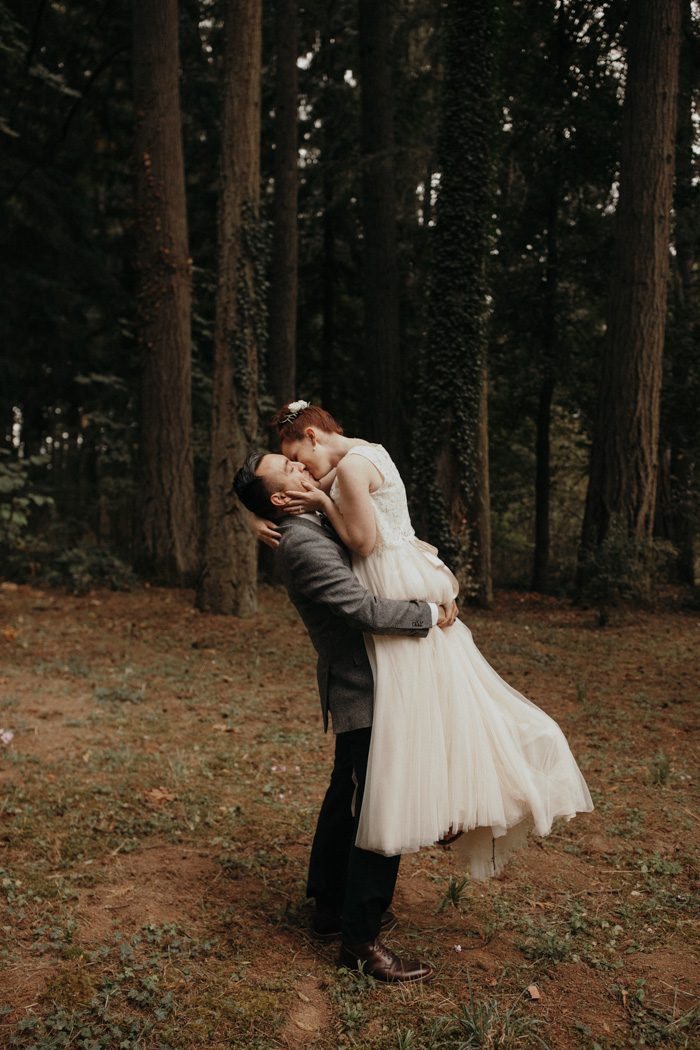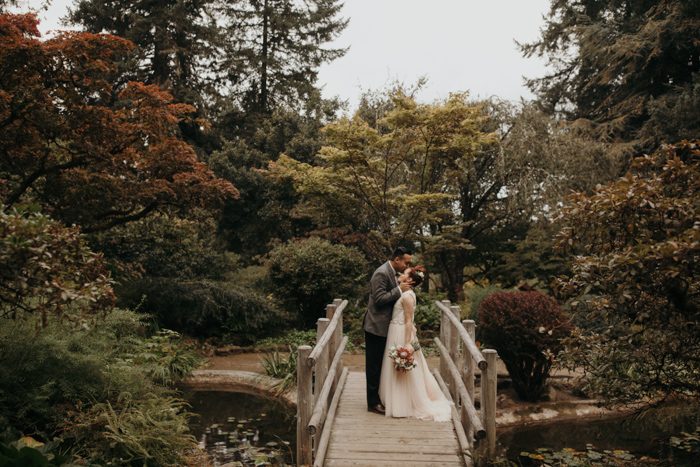 We live in Southern California but our hearts have always been in the Pacific Northwest. Our original venue was Bridal Veil Lakes. We loved the idea of having an open space full of nature to celebrate our love. With the devastation of the Eagle Creek Fire, we were displaced from BVL and found Jenkins Estate. I had less than 48 hours to walk through as many venues as I could, and the moment I walked through Jenkins with Mike, their sales manager, I felt so calm and at peace with having our wedding there. He was so patient with me as I was taking video and photo to show Nathan back at home. They were so accommodating, allowing us to bring in our outside food vendors that were already paid for, and they allowed us to use more spaces in the property than they usually allow so we could still have the wedding we dreamed of throughout our 2-year engagement. I walked through the venue twice with Mike within those 48 hours, and he reassured me that they were going to do everything they could to help our vision come to life. It was such a weight off knowing that they were going to take care of us — and they truly did!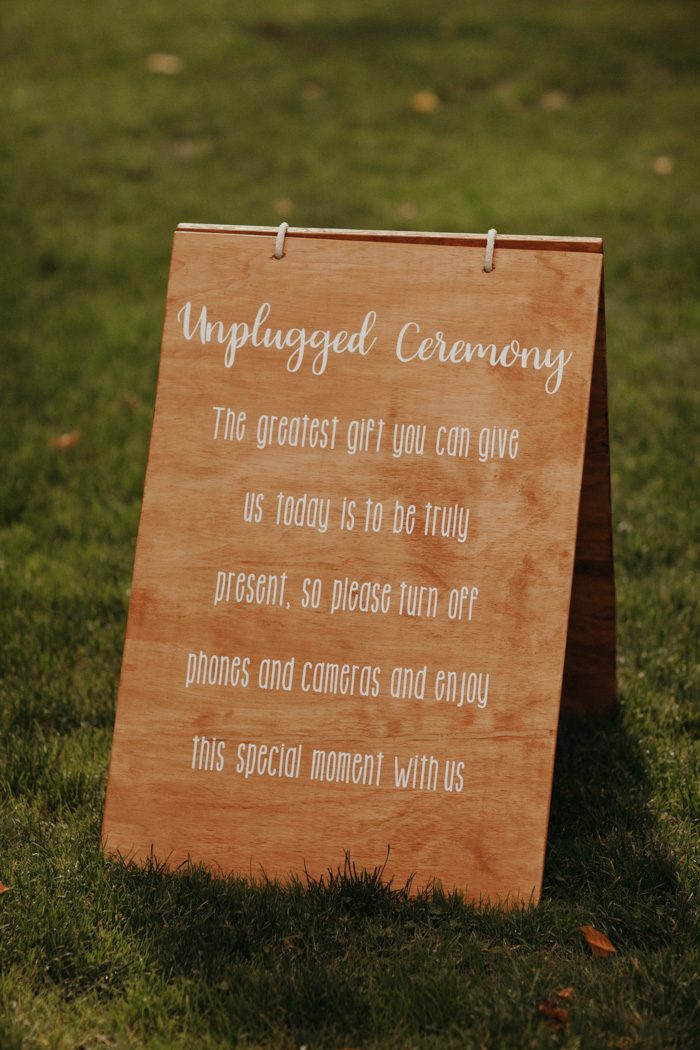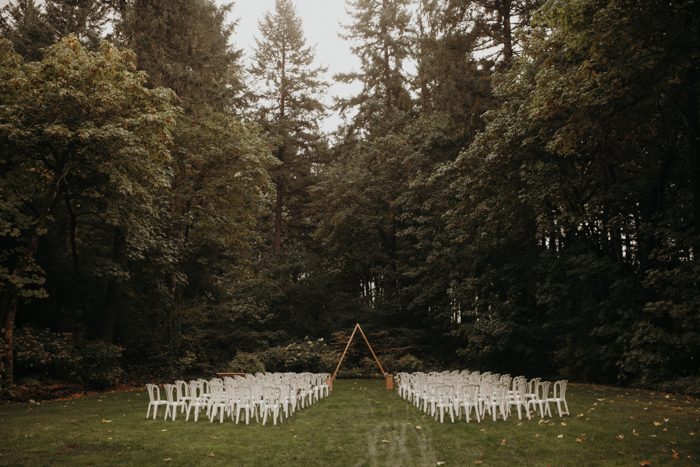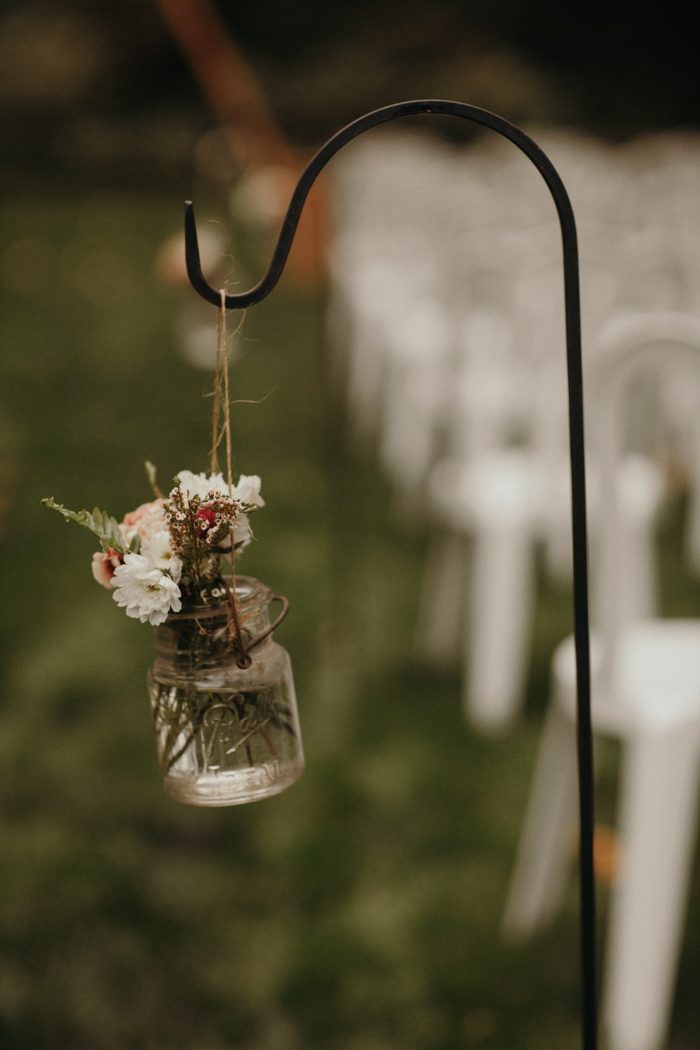 I (Taylor) will never forget walking toward Nathan with his back turned to me, and I saw his hand go up to wipe away a tear. My heart melted and my anxiety literally faded away in that exact moment. When he turned to look at me, I had never felt so beautiful. This was the moment that made everything feel so real. We were finally going to become husband and wife!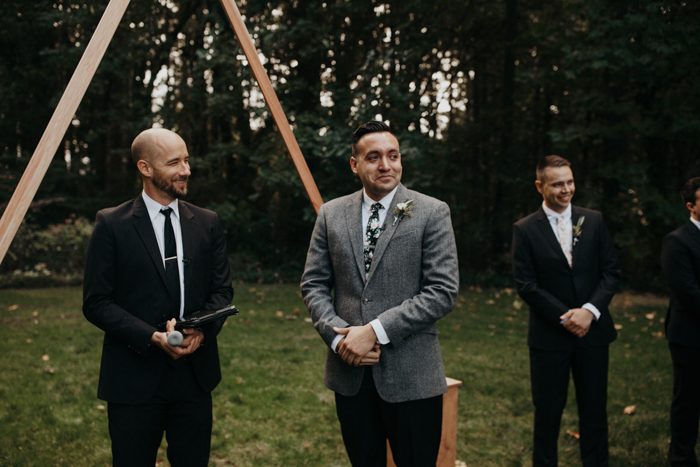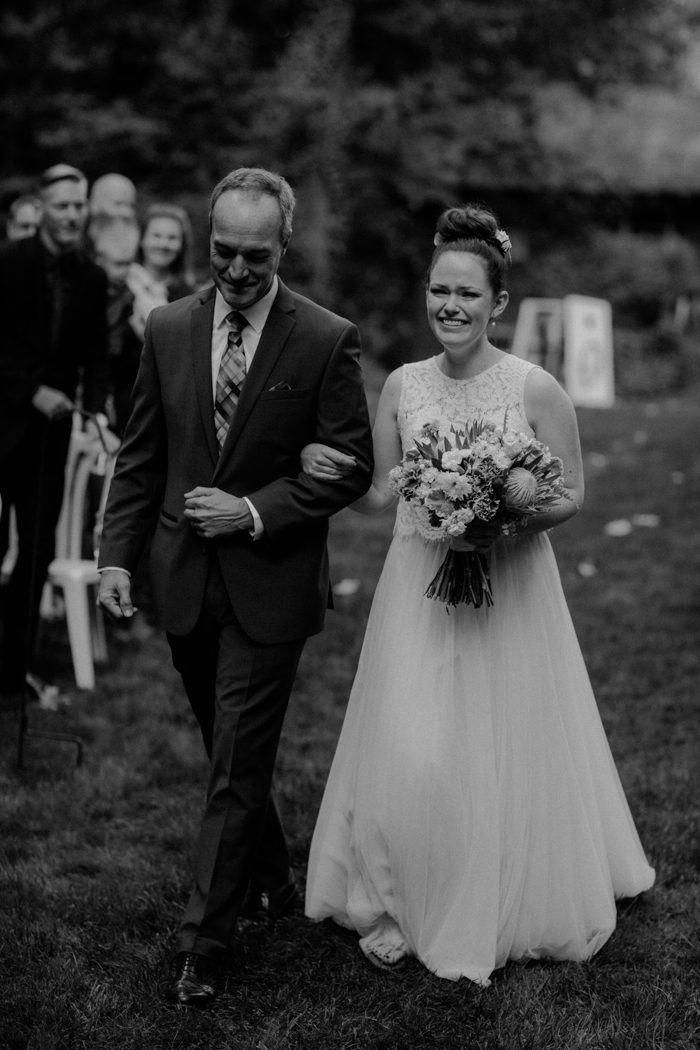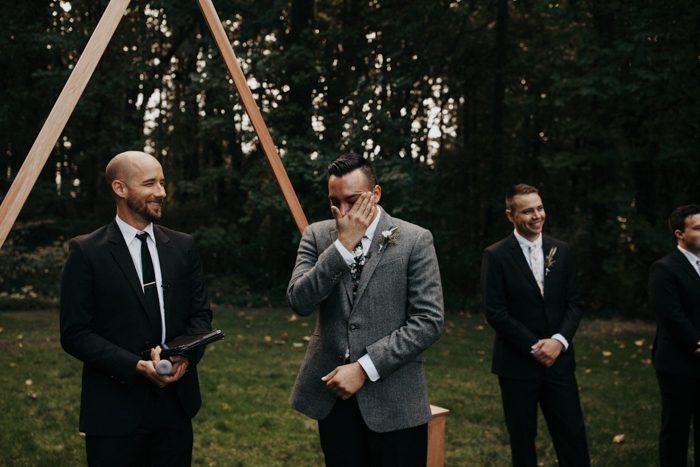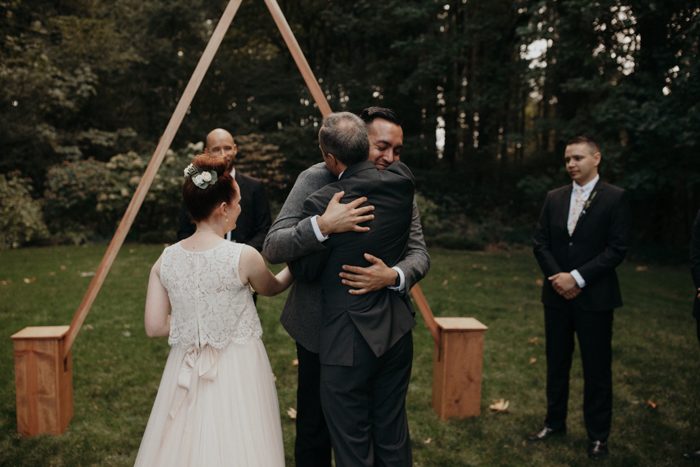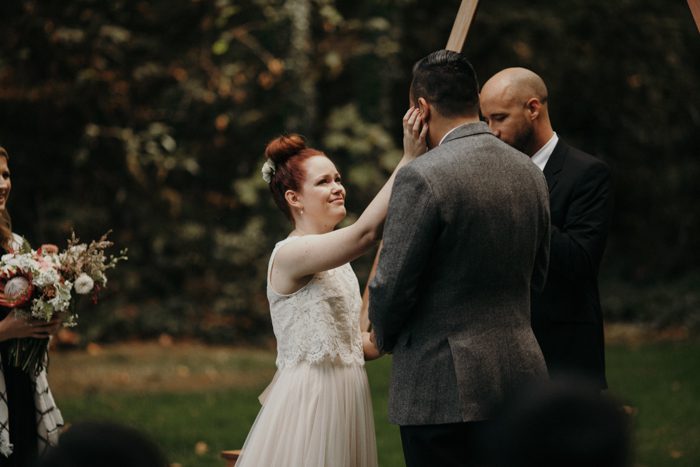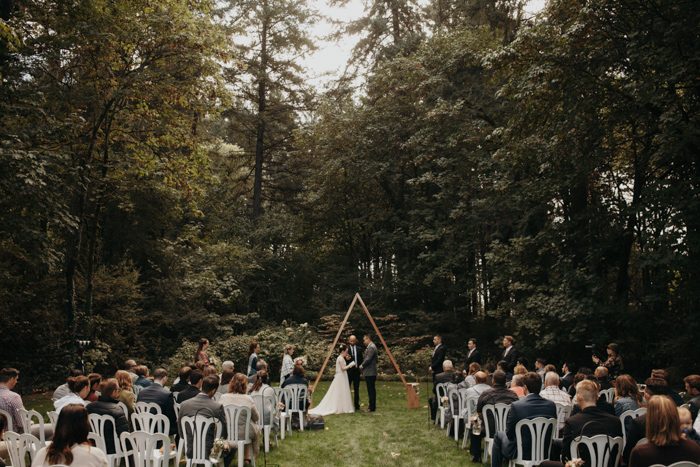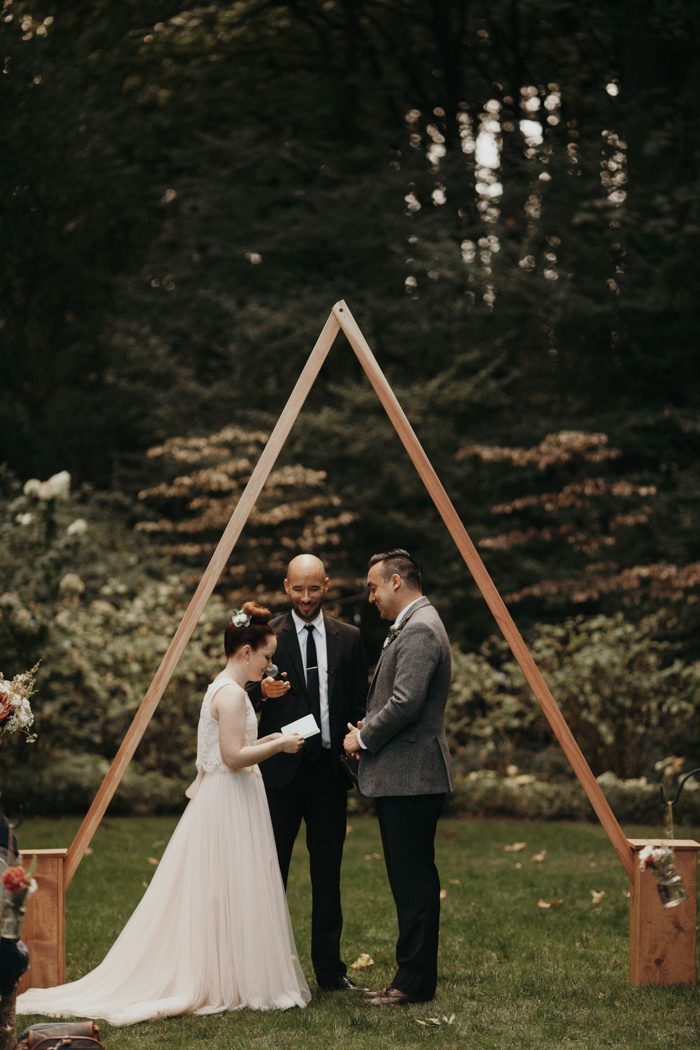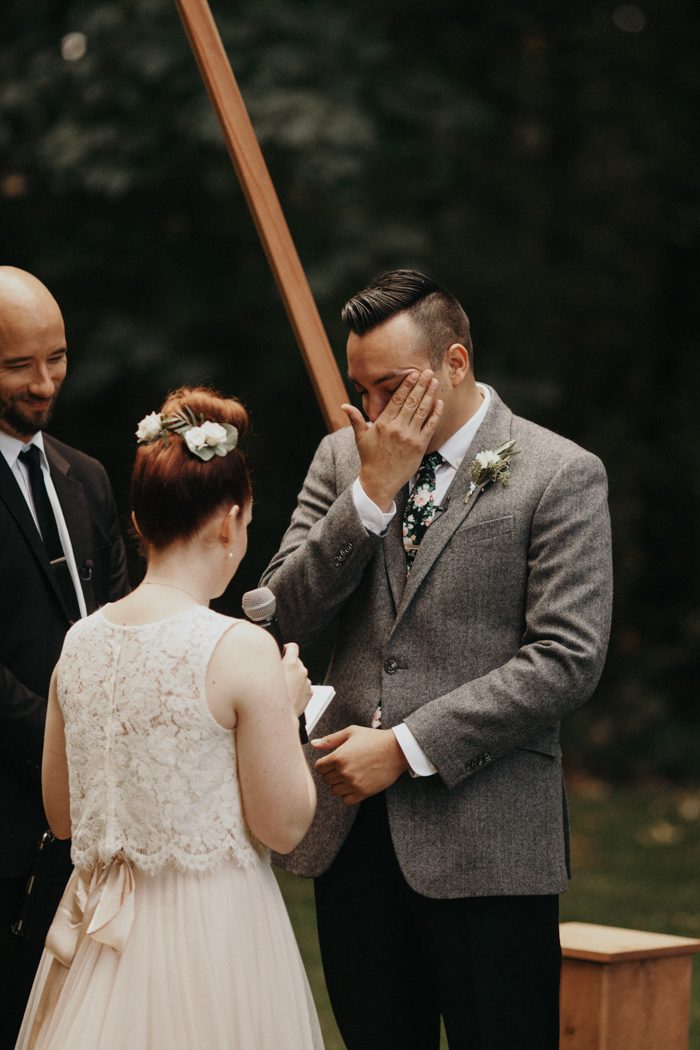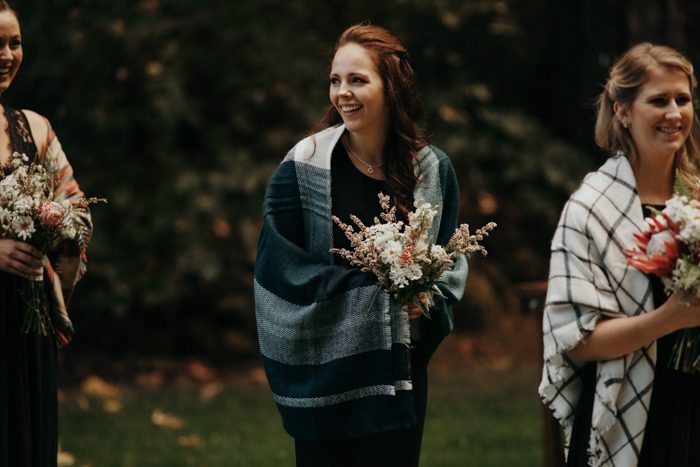 We wanted our wedding to be about our marriage and our relationship, so we wrote our own personal vows. My (Taylor) vows ended up being approximately 9 minutes long (I know, crazy.) but it told the story of a backpacking trip we went on 3 years prior that went horribly wrong, yet was the moment we knew we were meant to be husband and wife. Only a few select family members and friends actually knew the whole story, and I felt it was really important to share, because it was such a monumental point in our lives and in our relationship. We also flew in our Pastor and his family from out of state. He knew us before we even knew each other, and it was really special to have him marry us. And rather than rushing to sign our marriage certificate later and in-between portraits, we thought it would be really special to sign our marriage license during our ceremony, and pray together before we were announced married. Because in that moment, we truly were.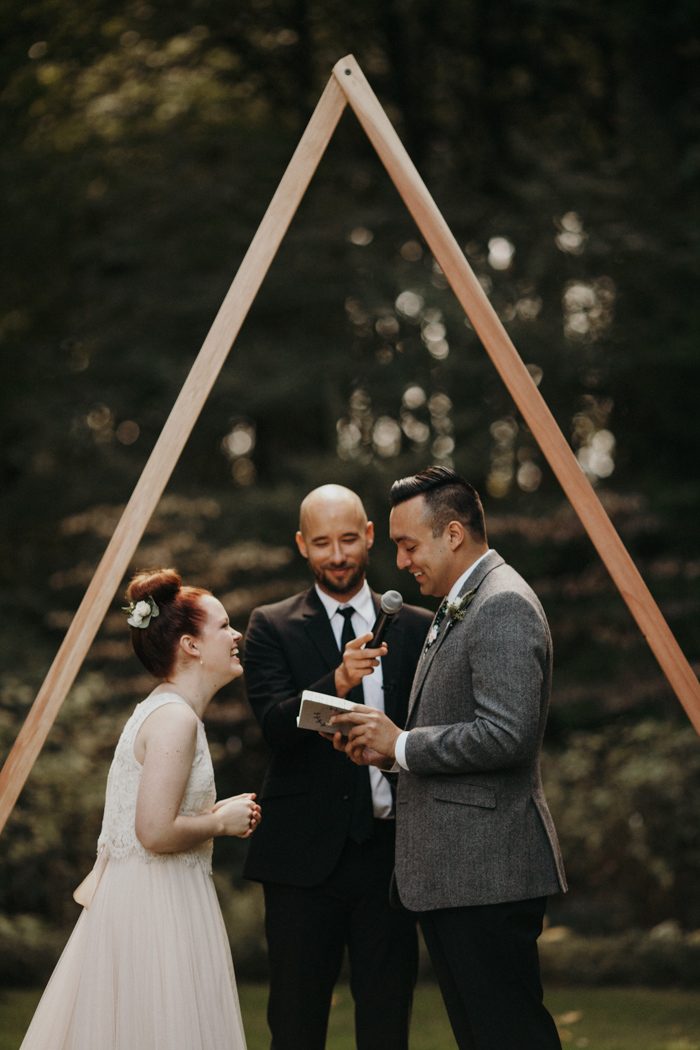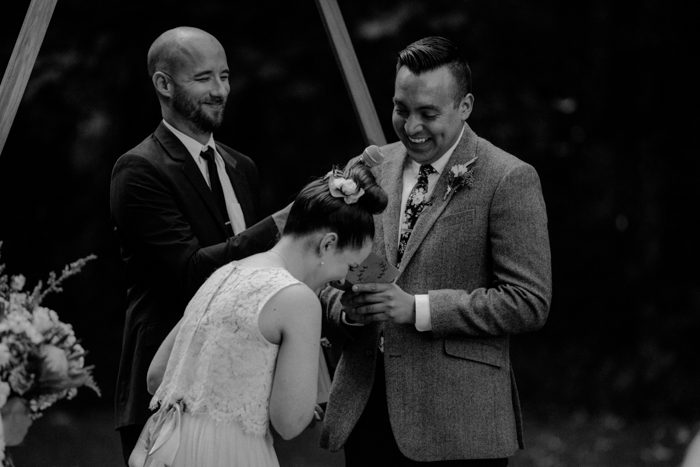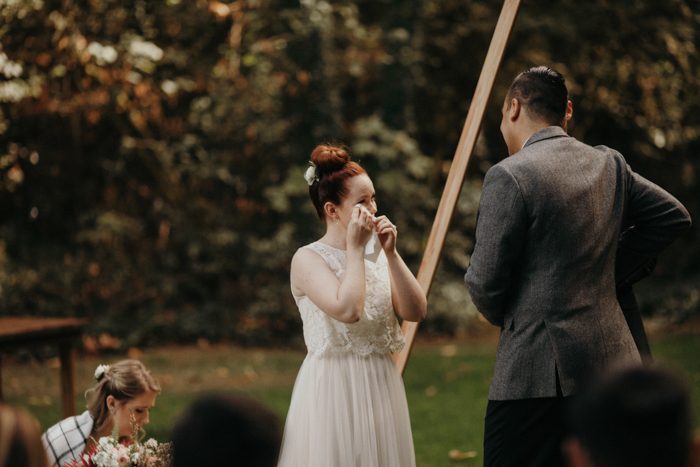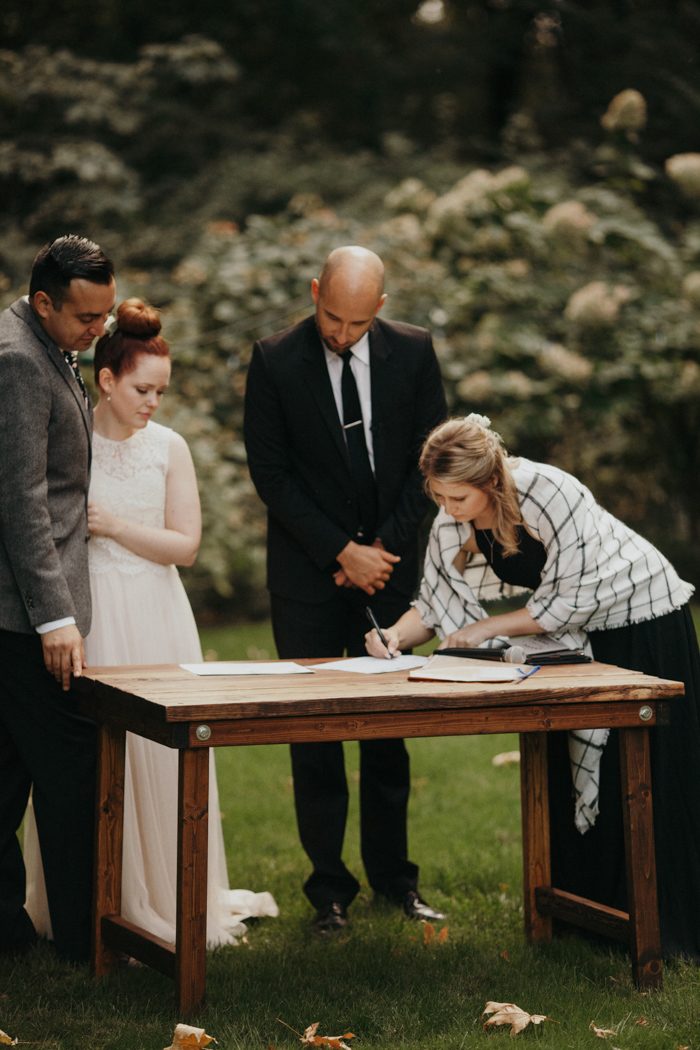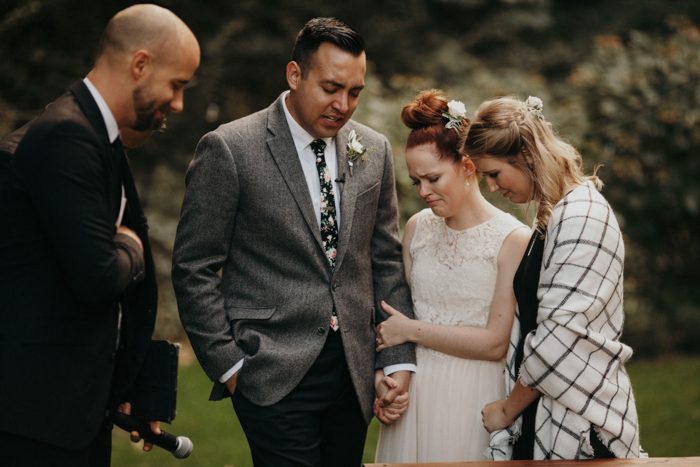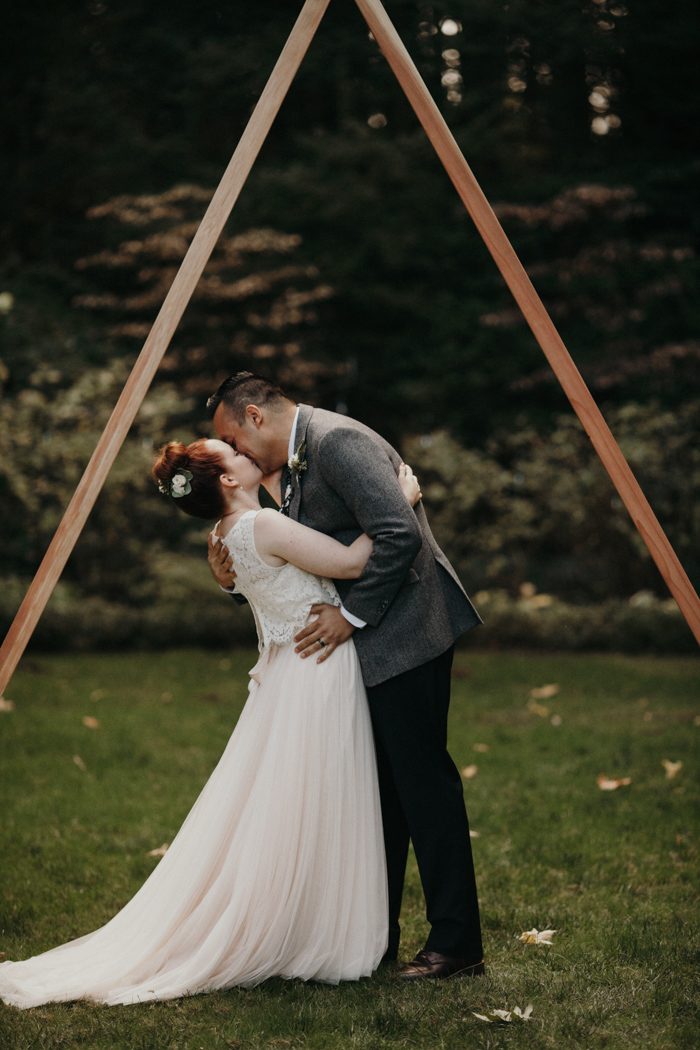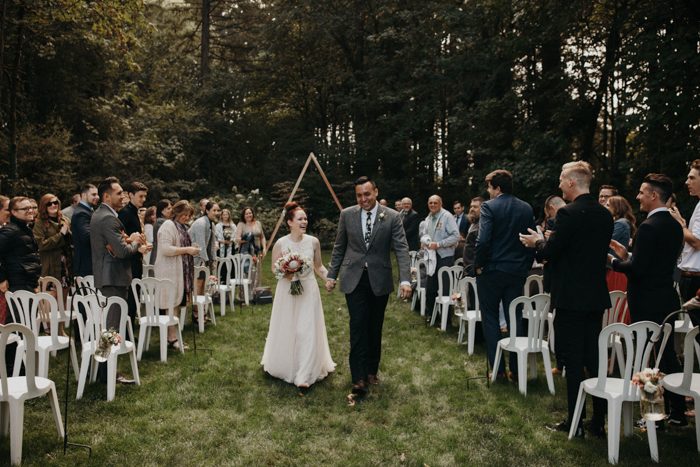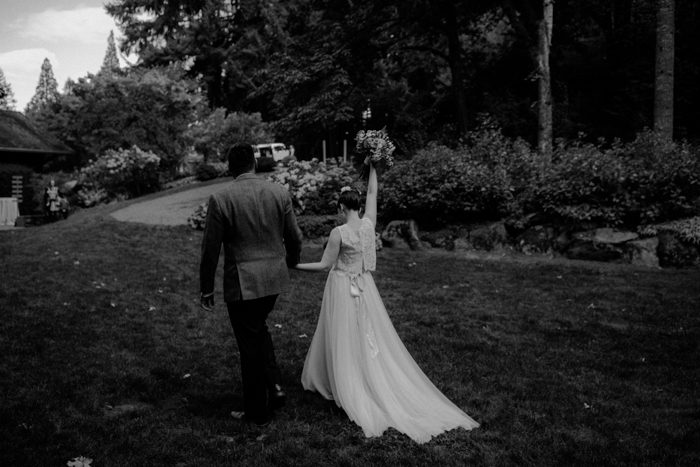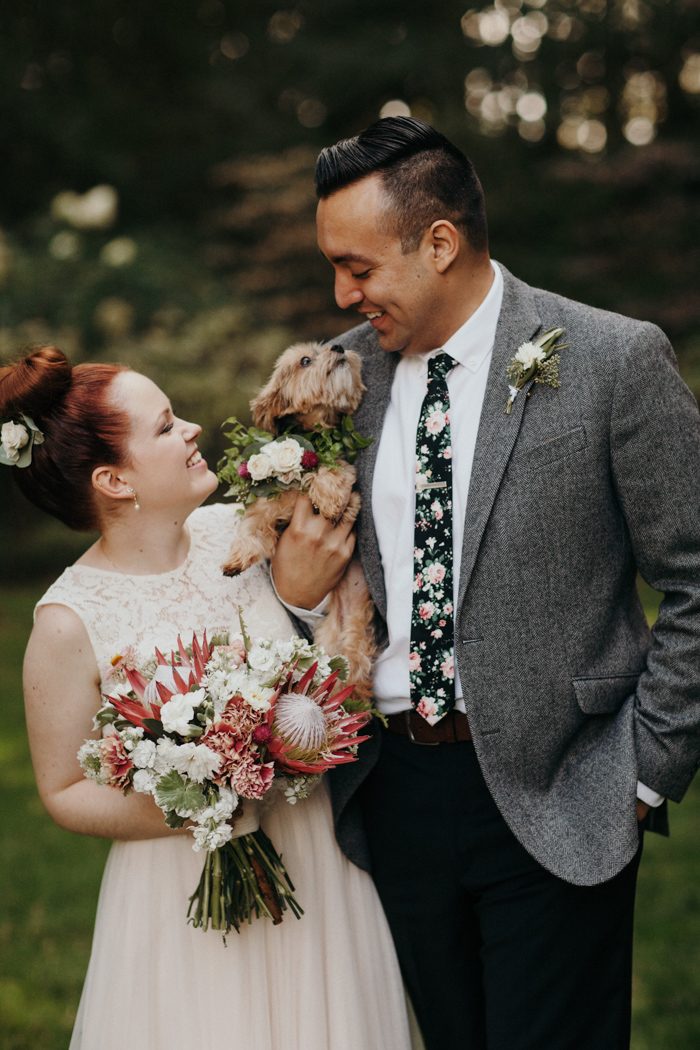 We actually didn't have any official "colors" for our wedding. We went with a more natural vibe with all of our decor, and I knew I would be in a blush skirt. We decided that our bridal party could wear all black, and as a last minute addition due to cold weather, we had the bridesmaids wear blanket scarves, but we had them all choose their own different colors. It was actually really fun to plan our wedding without thinking about a specific color scheme.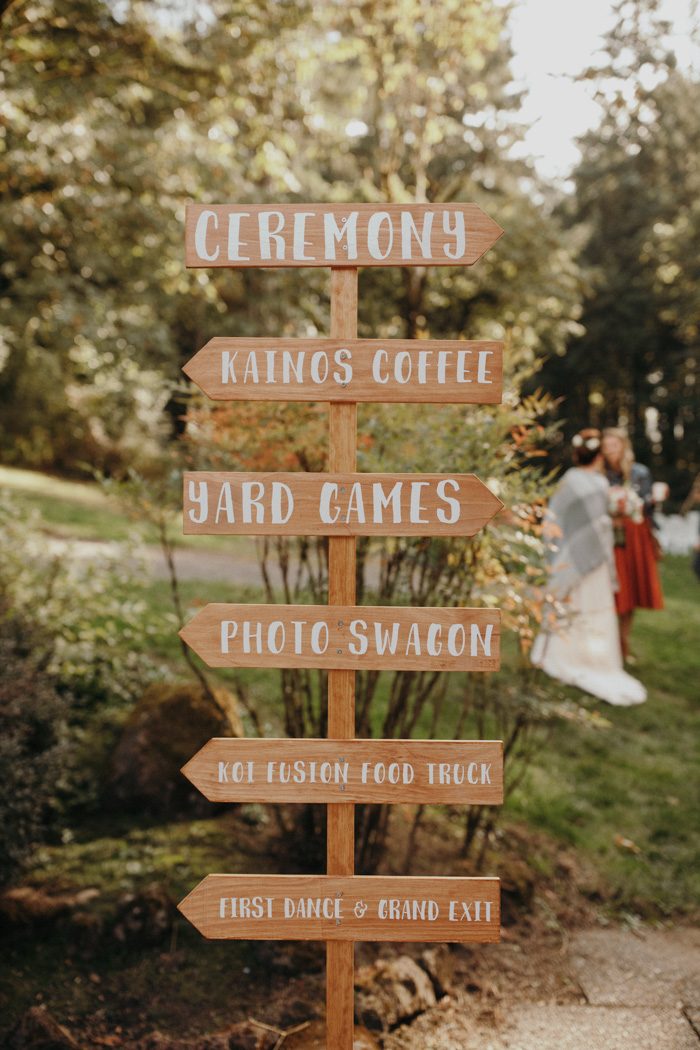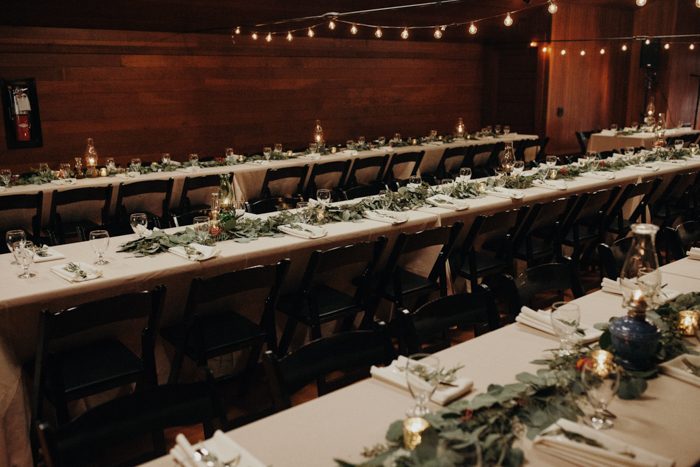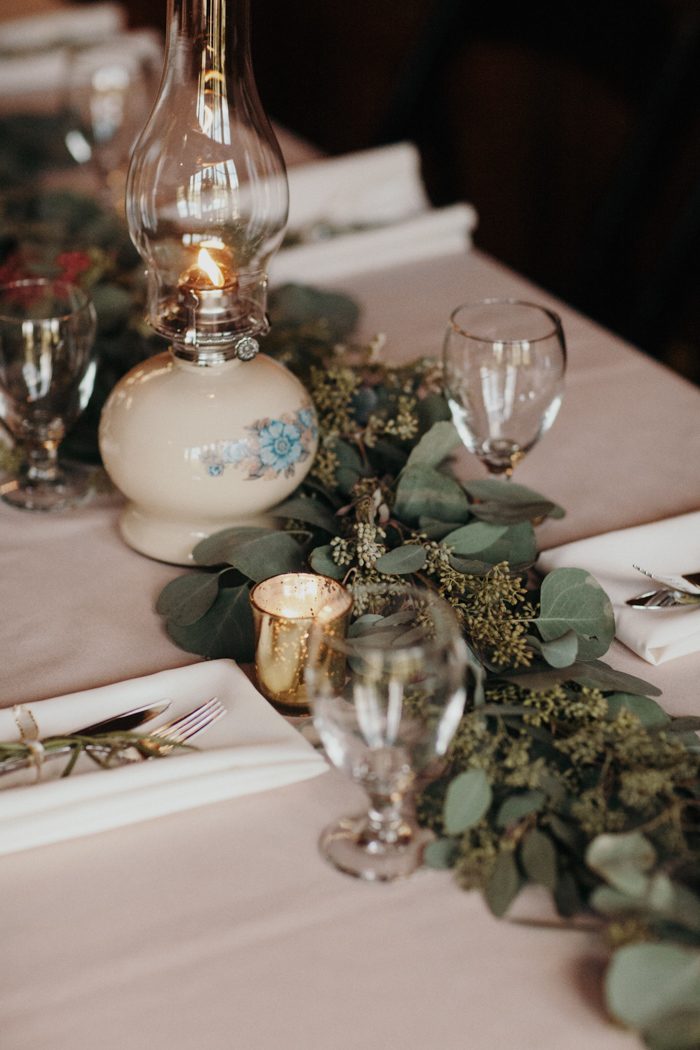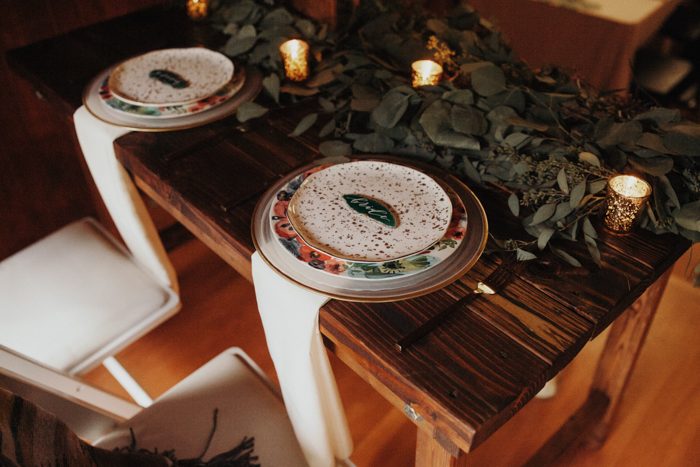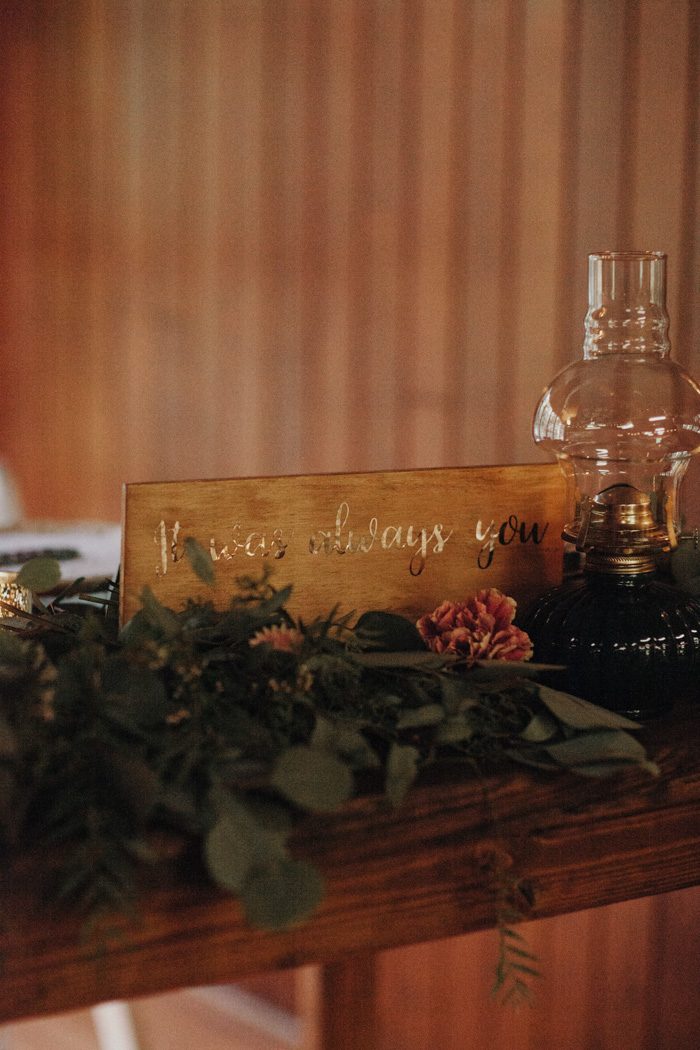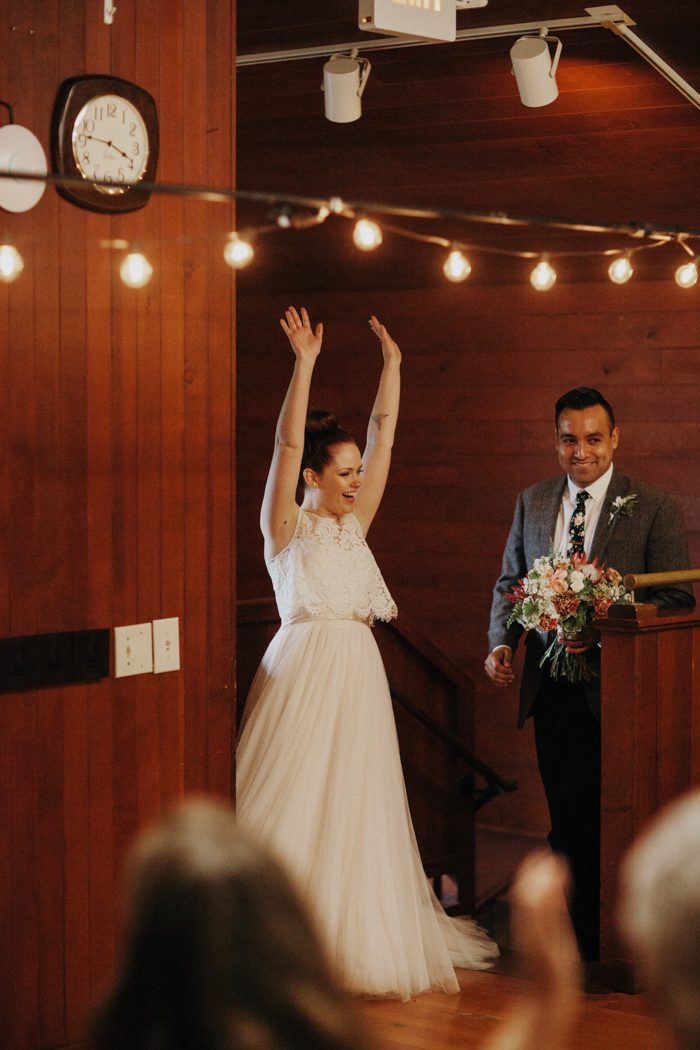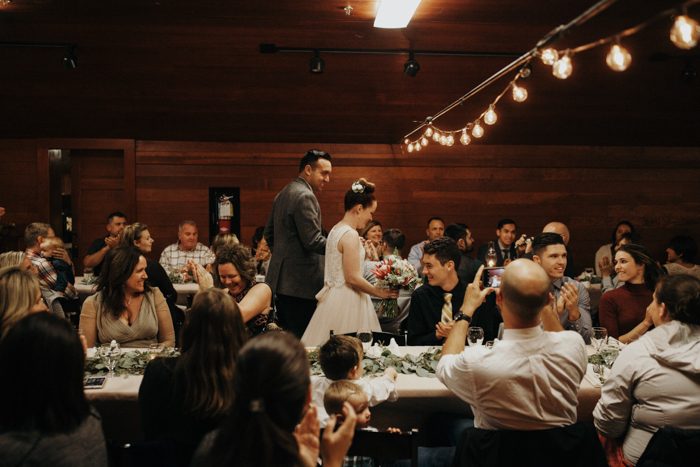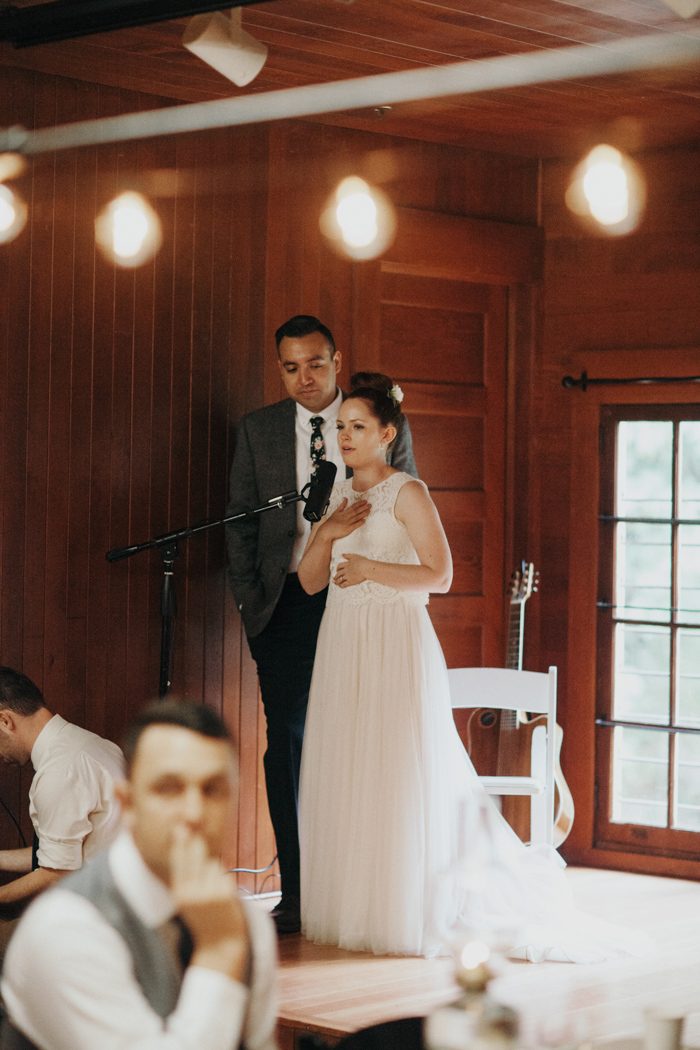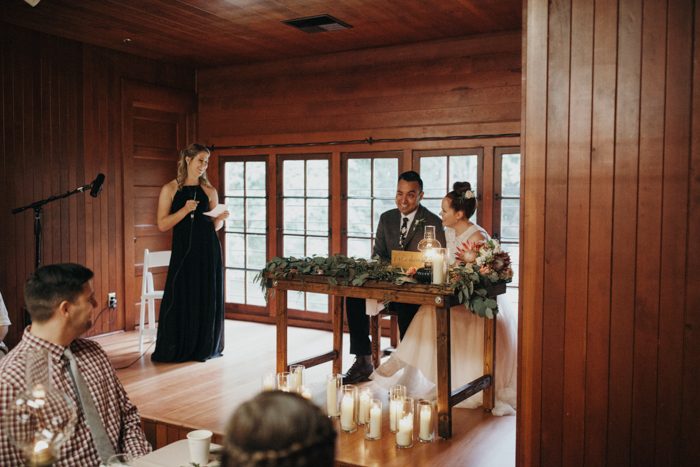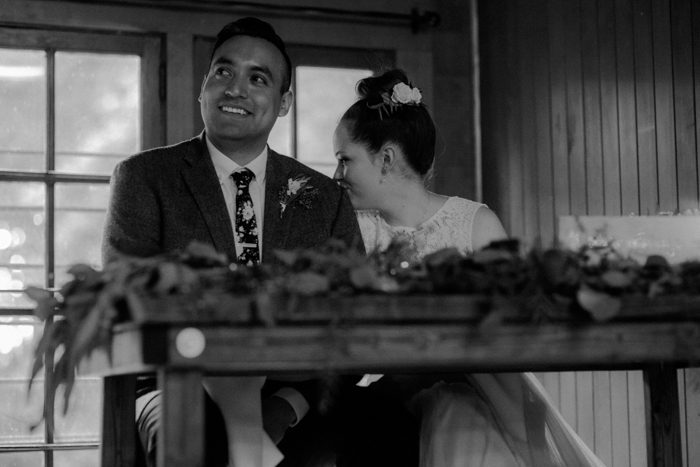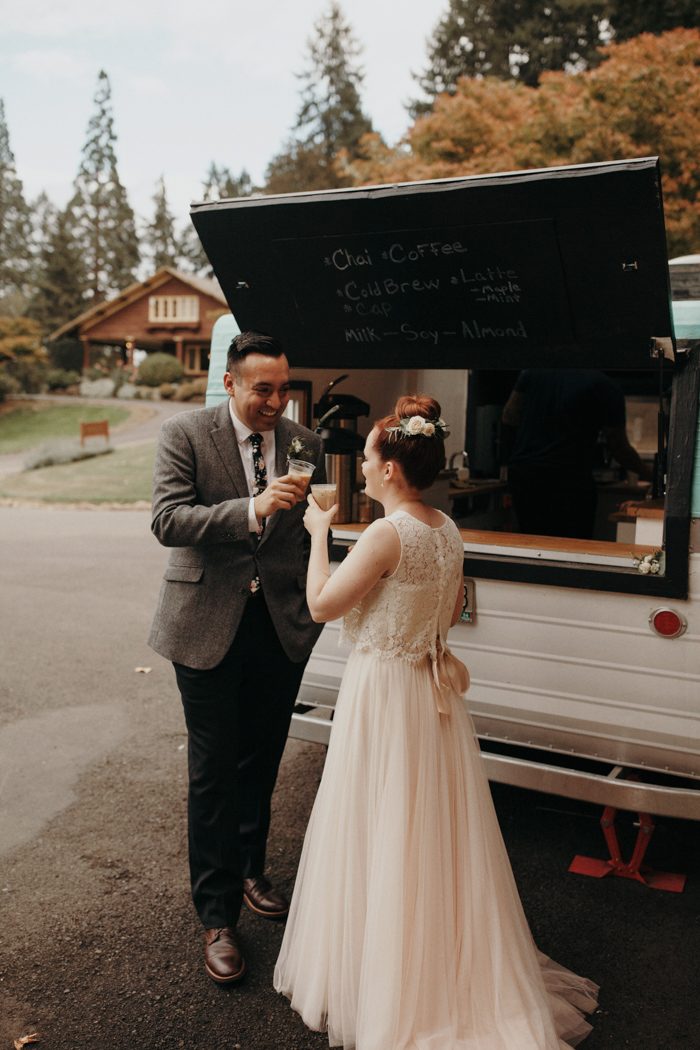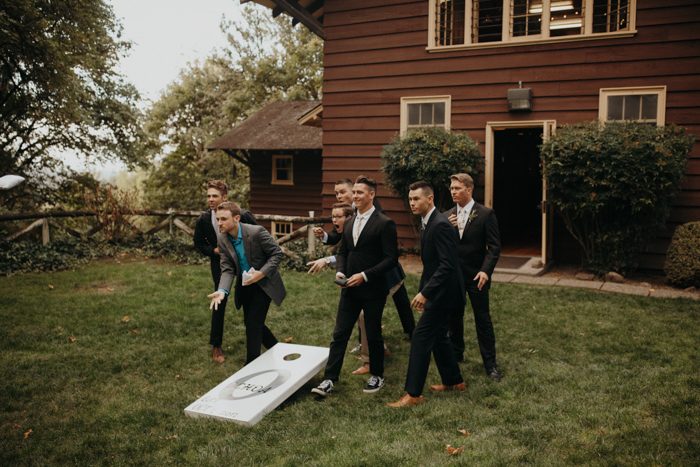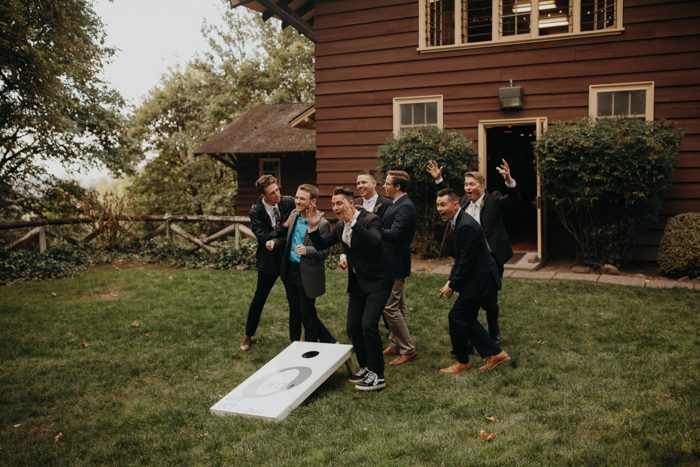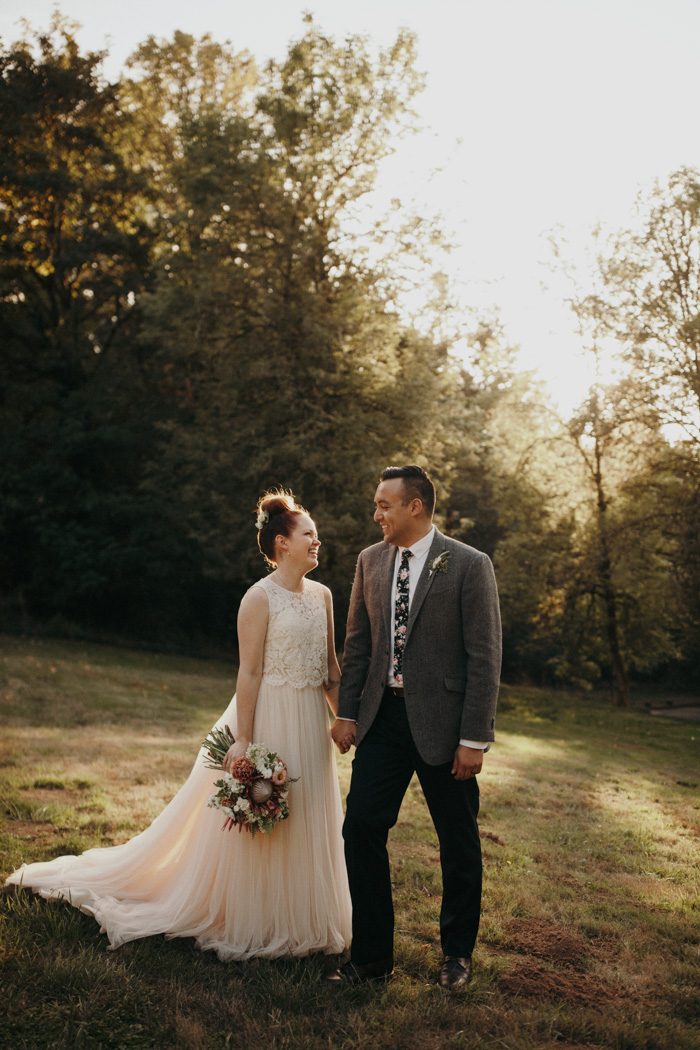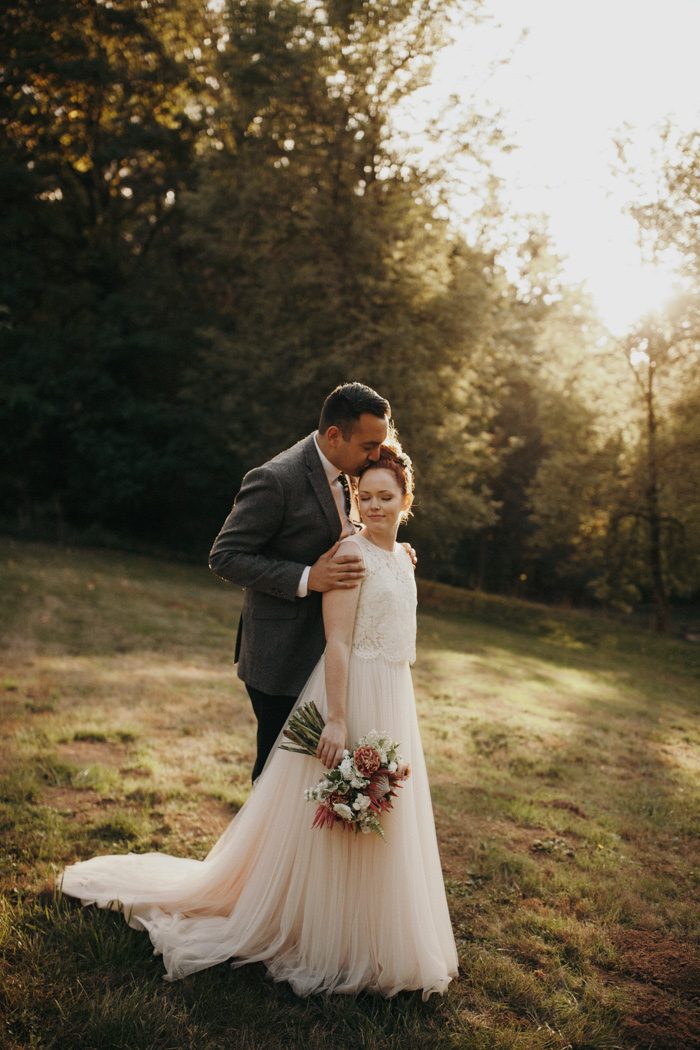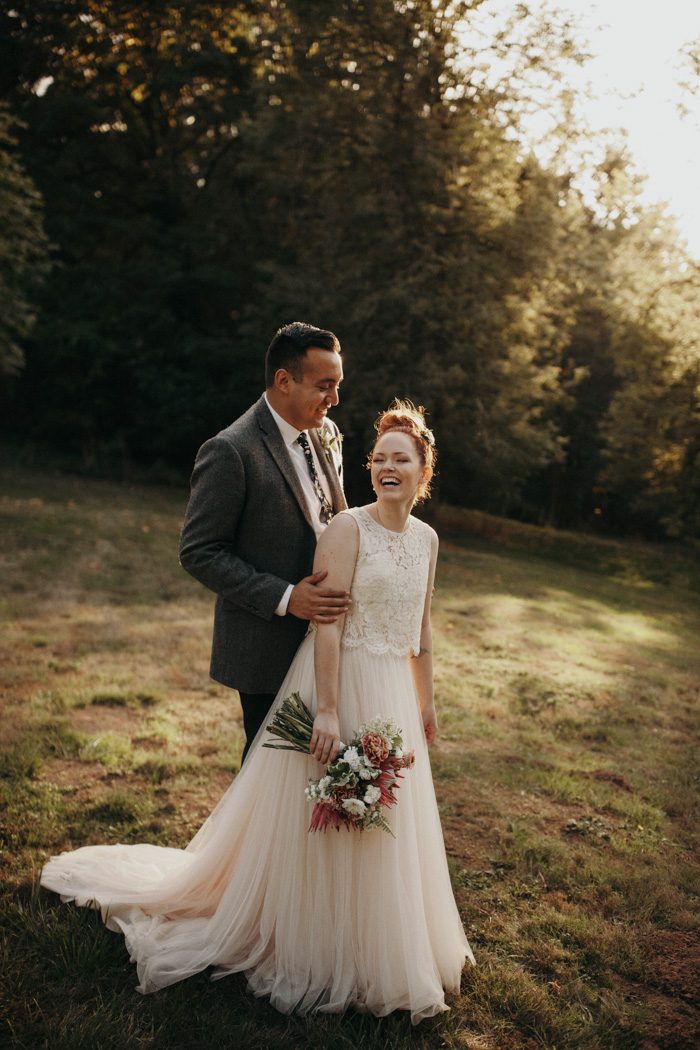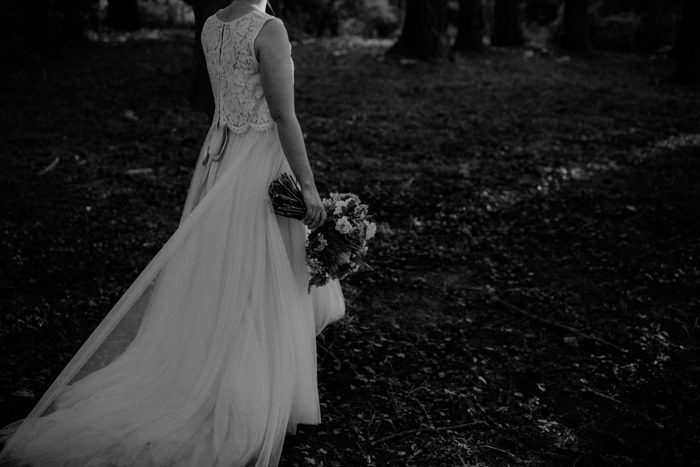 Another moment we will forever cherish, is our first dance. We cut out all the dancing in our wedding, but I couldn't let go of our first dance. It's been a dream of mine to dance with my husband on our wedding day. With our venue change, we actually got to use the gazebo on site. We decorated it with twinkle lights and asked Tyler, our singer/songwriter to play acoustically our first dance song in the gazebo with us. We soaked up every single second of this moment together while all of our family and friends surrounded us. When our dance ended, they created a grand exit line and threw rose petals over us as we ran to our car. It was so beautiful seeing how happy everyone was for us. Our hearts were so full.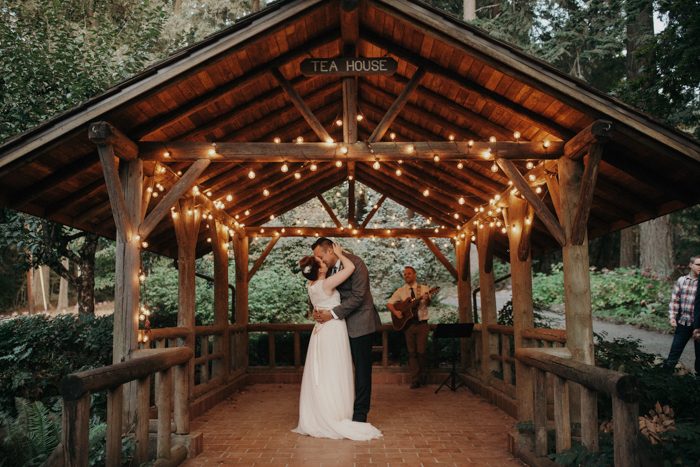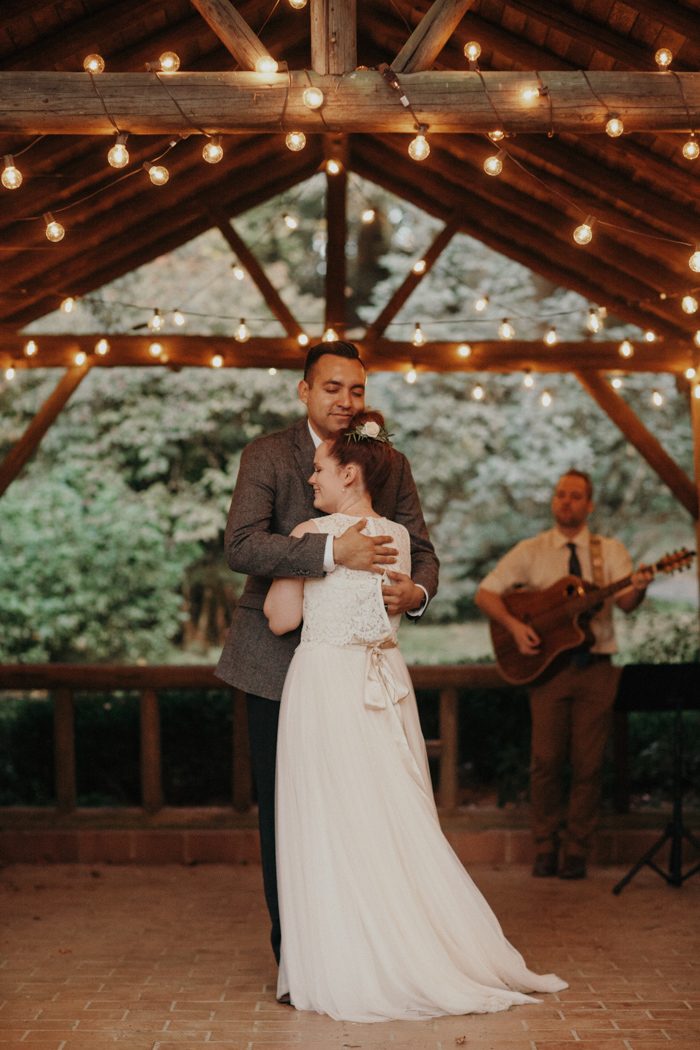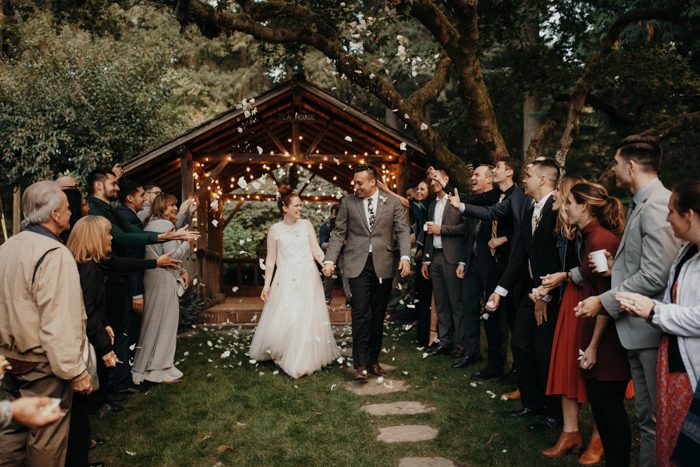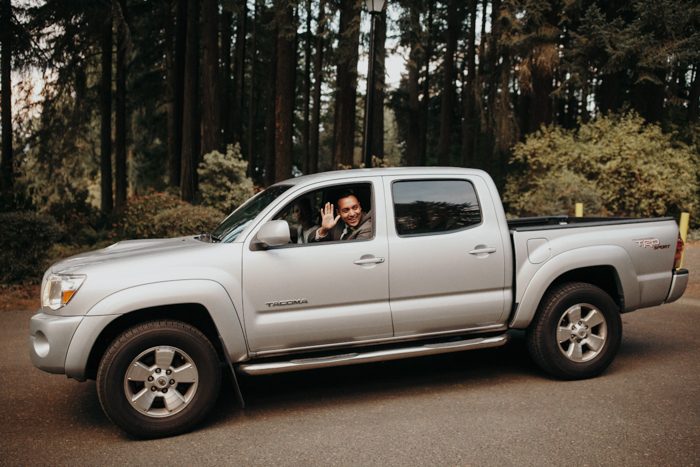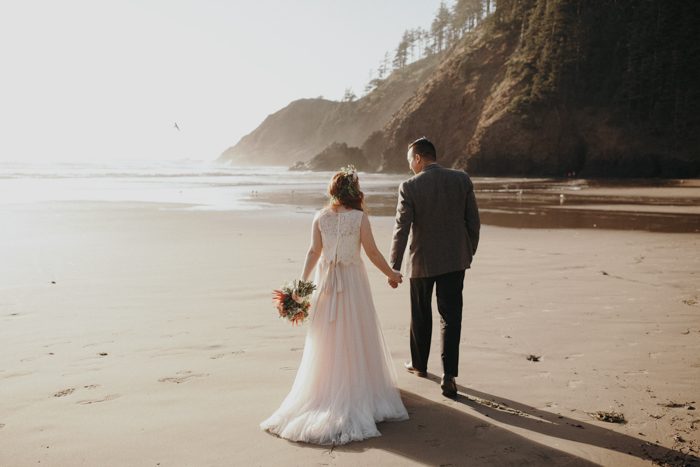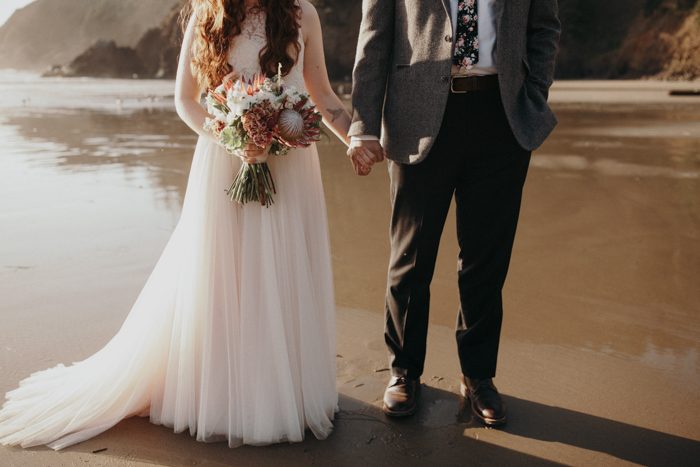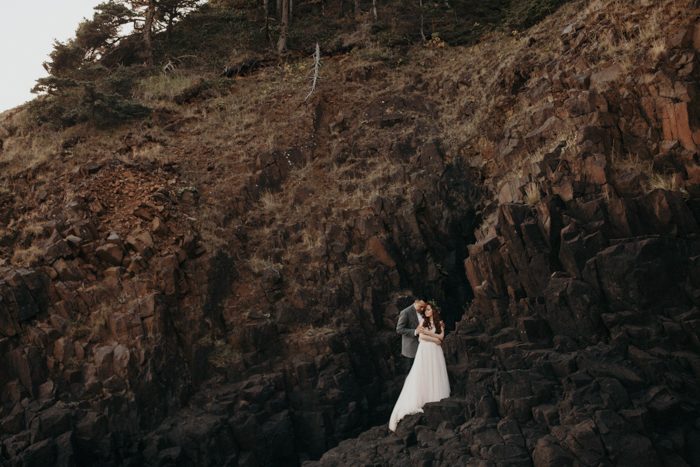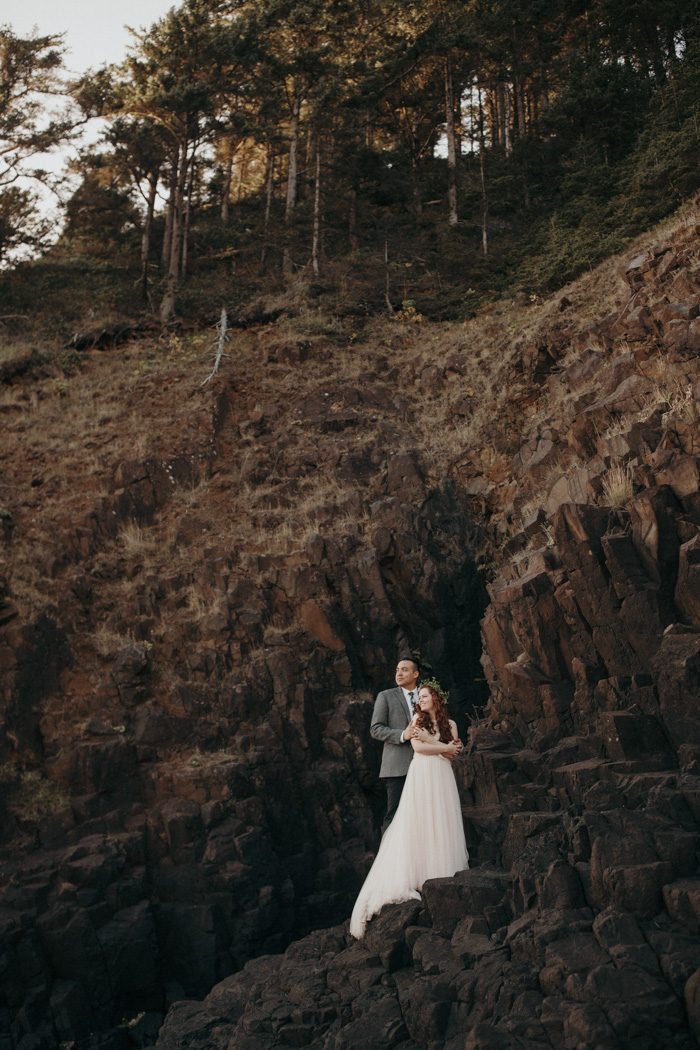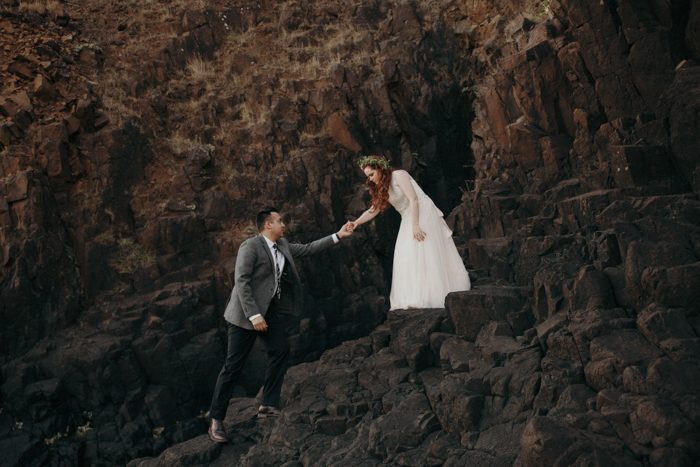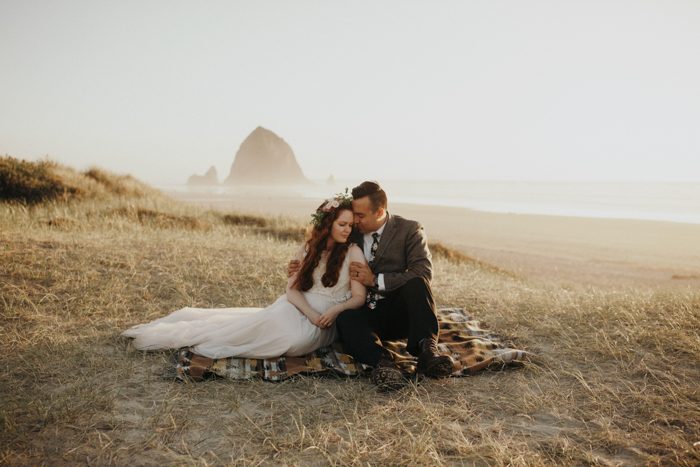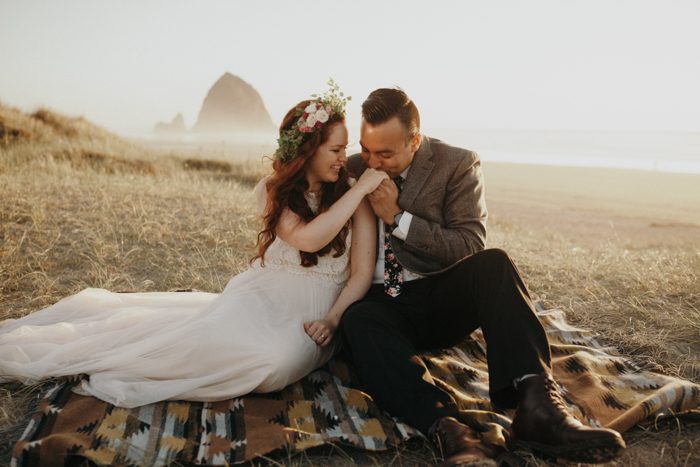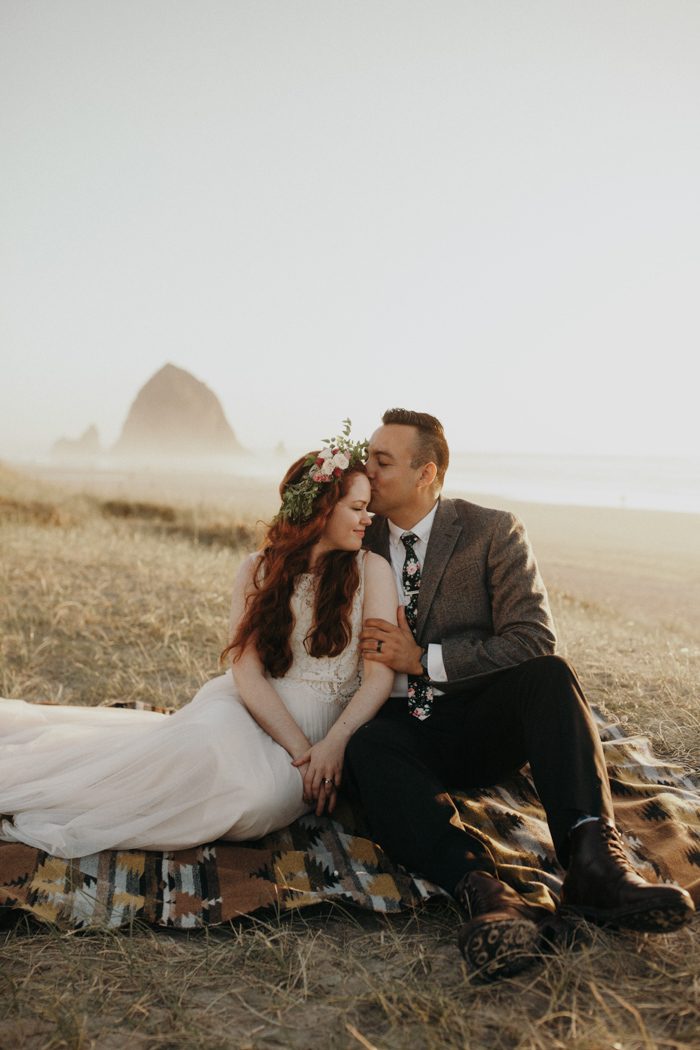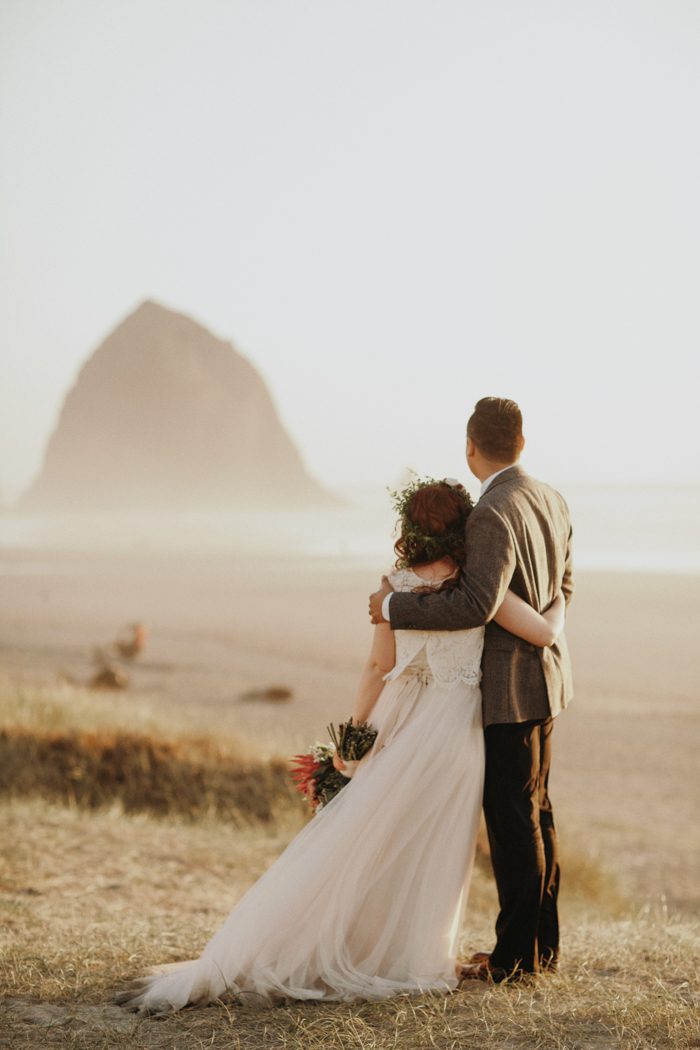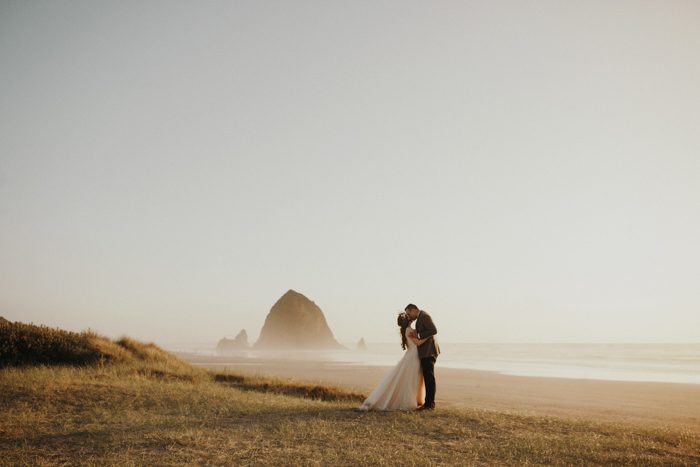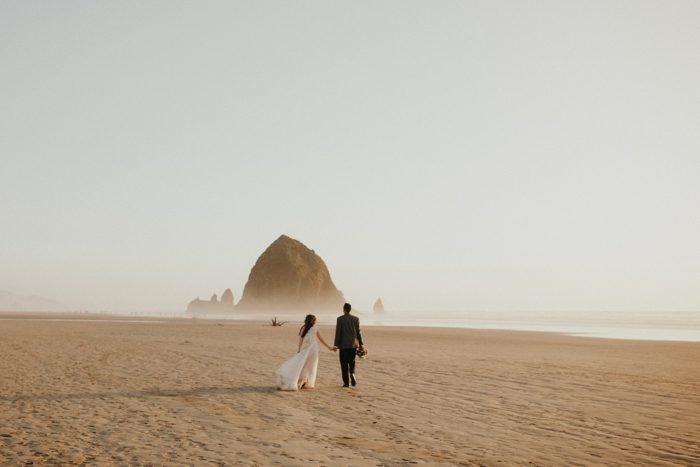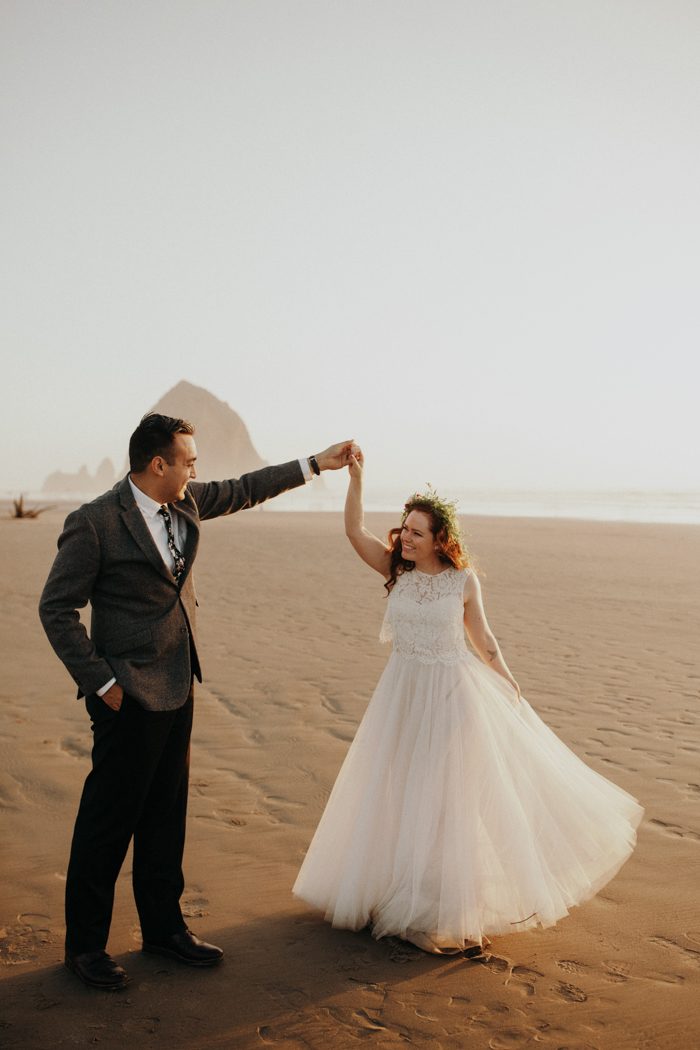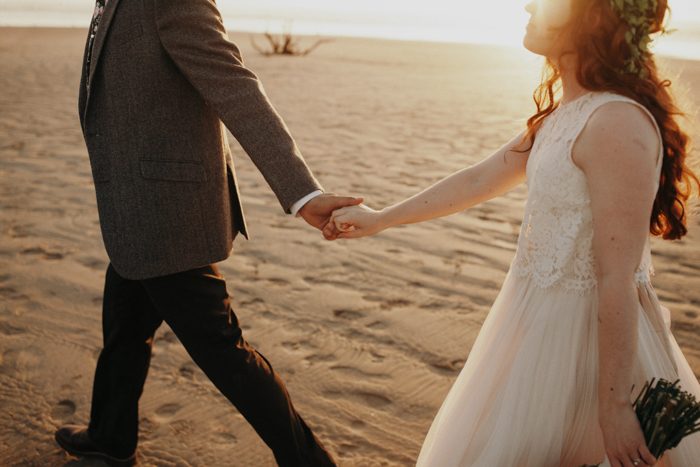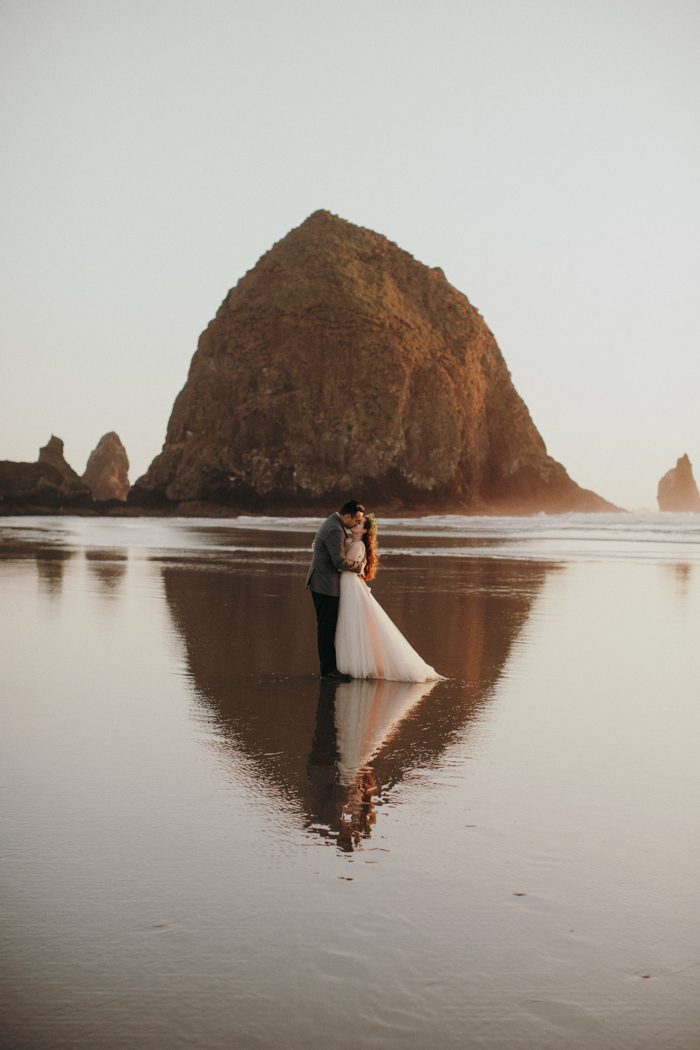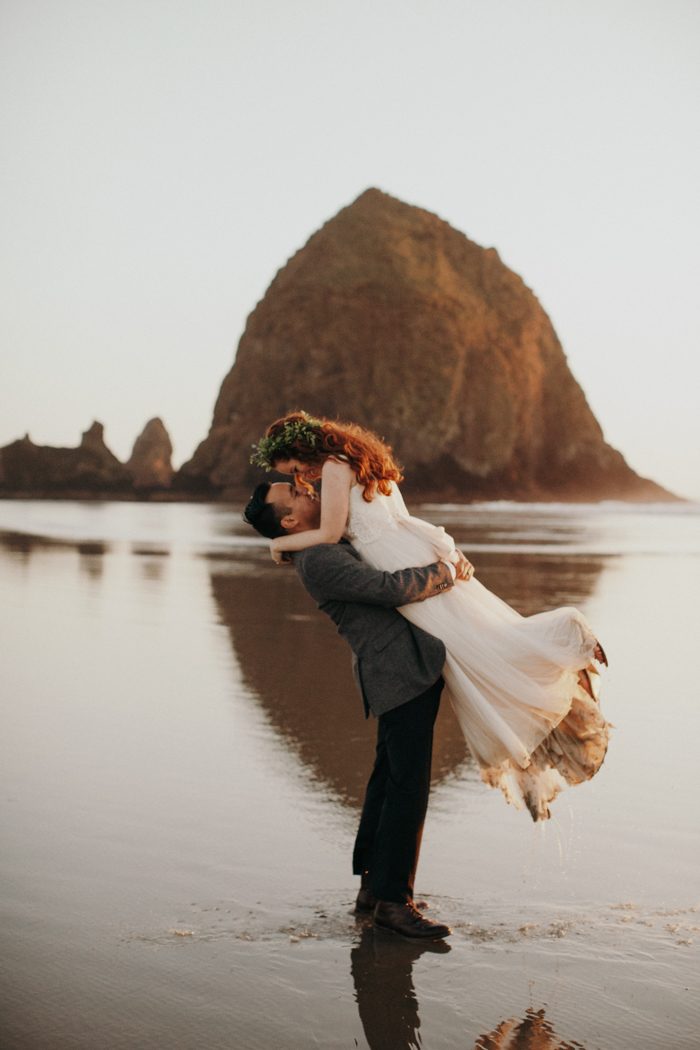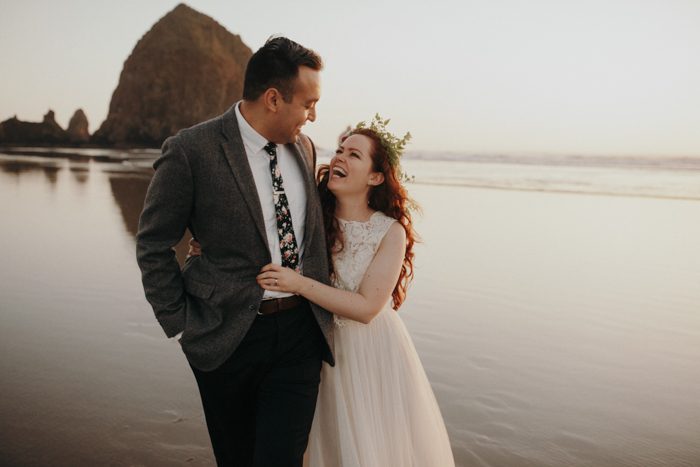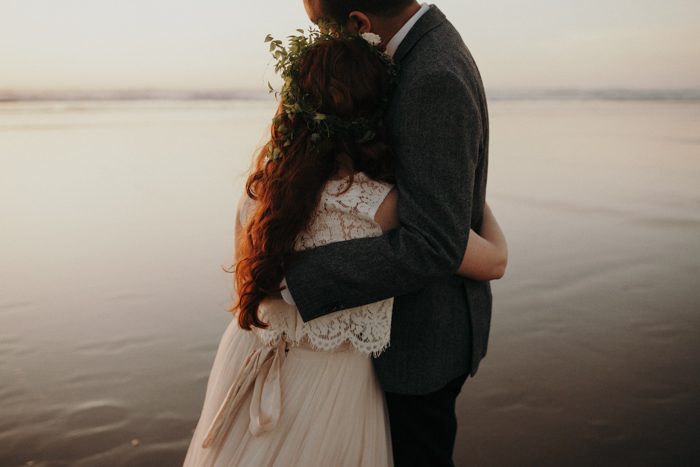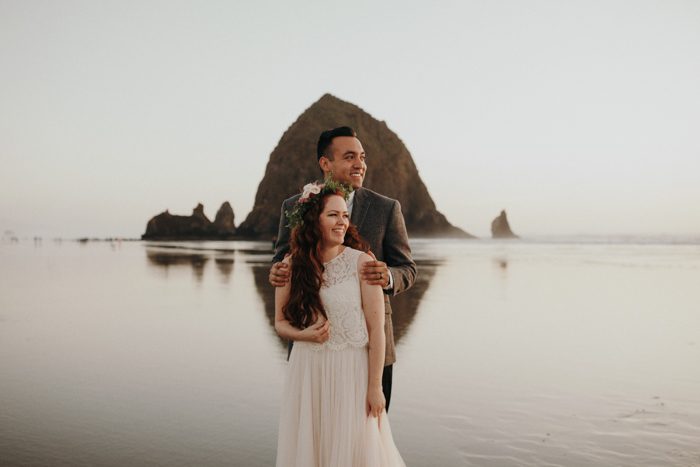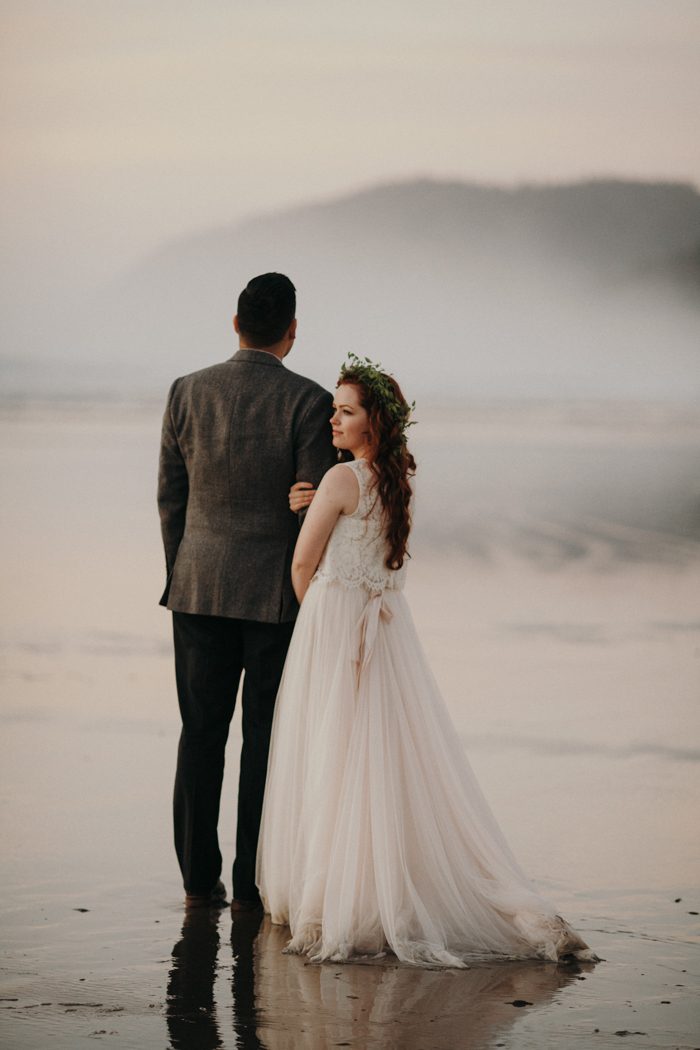 Our warmest congratulations to Taylor and Nathan, and a special thanks to Jordan Voth Photography for sharing this incredible wedding at Jenkins Estate with Junebug! Looking for a non-traditional spot for your wedding, perhaps in the Pacific Northwest? We've rounded up 9 of the prettiest U.S. National Parks for your wedding!