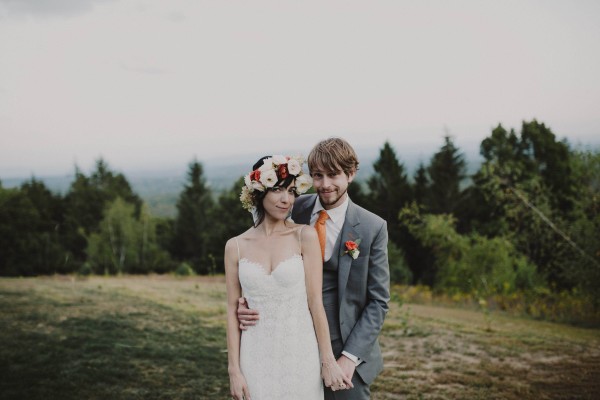 Get ready to cry happy tears because Julie and Dan's wedding at Cedar Lakes Estate in New York tops the charts as one of the most sentimental and meaningful ceremonies yet. Walking down the aisle to an original song written by her now husband, Julie couldn't have felt more special. (You have to check out the heart-warming music video, which is linked in the moments section of this post!) Wowing the crowd with her unbelievably gorgeous floral headpiece, this bohemian bride looked effortlessly beautiful on her big day. Chellise Michael Photography captured every beautiful moment this awesome couple spent at their magical wedding.
The Couple:
Julie and Dan
The Wedding:
Cedar Lakes Estate, Port Jervis, New York
The Inspiration:
Spiritual. Magical. Bohemian. One with Nature. Love. Vegan.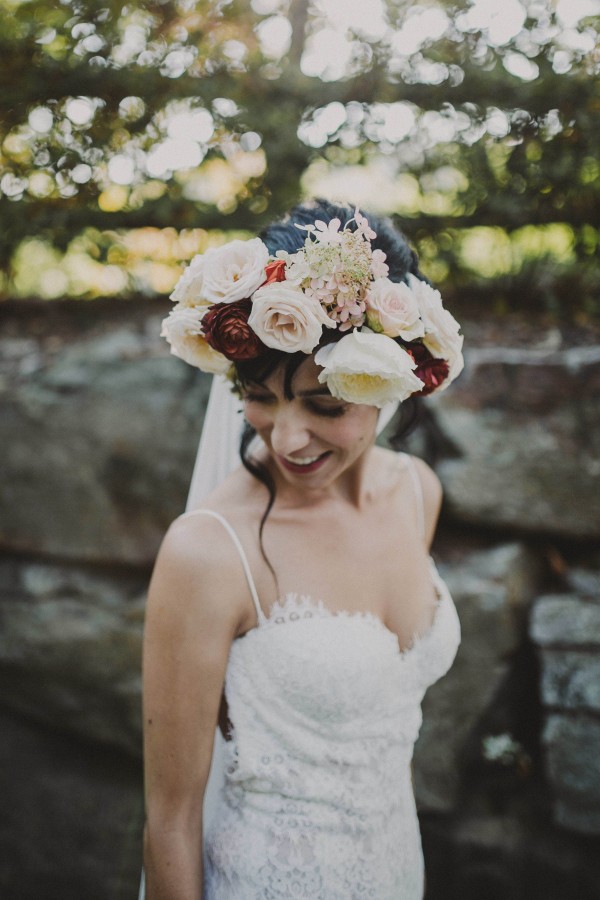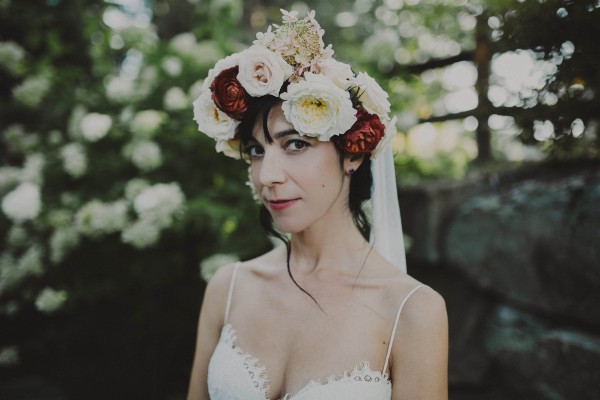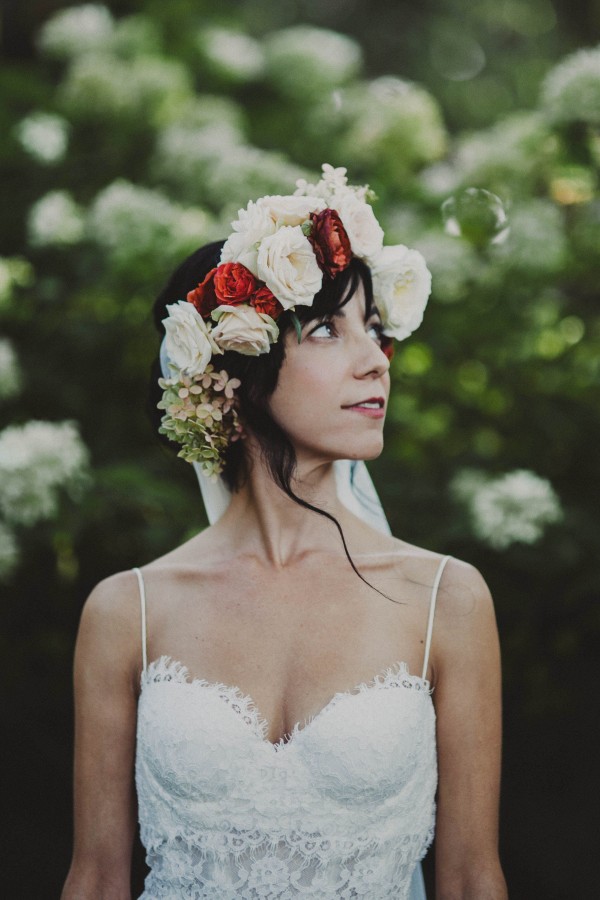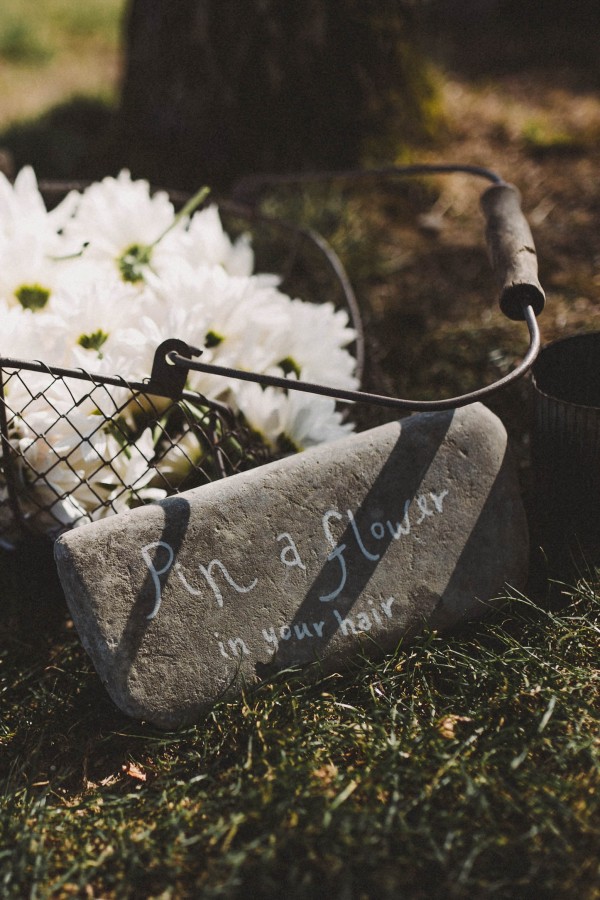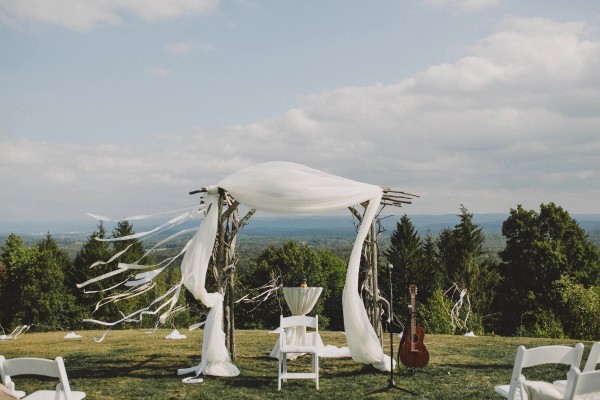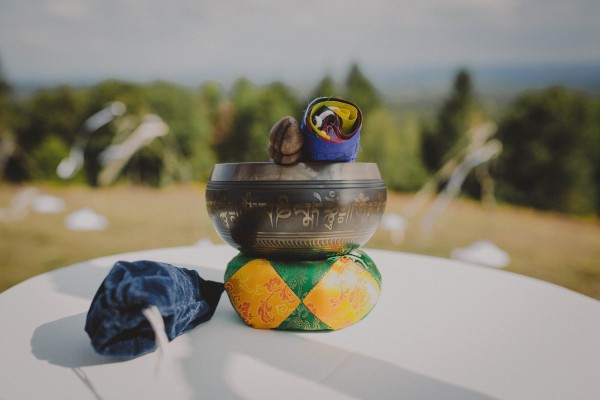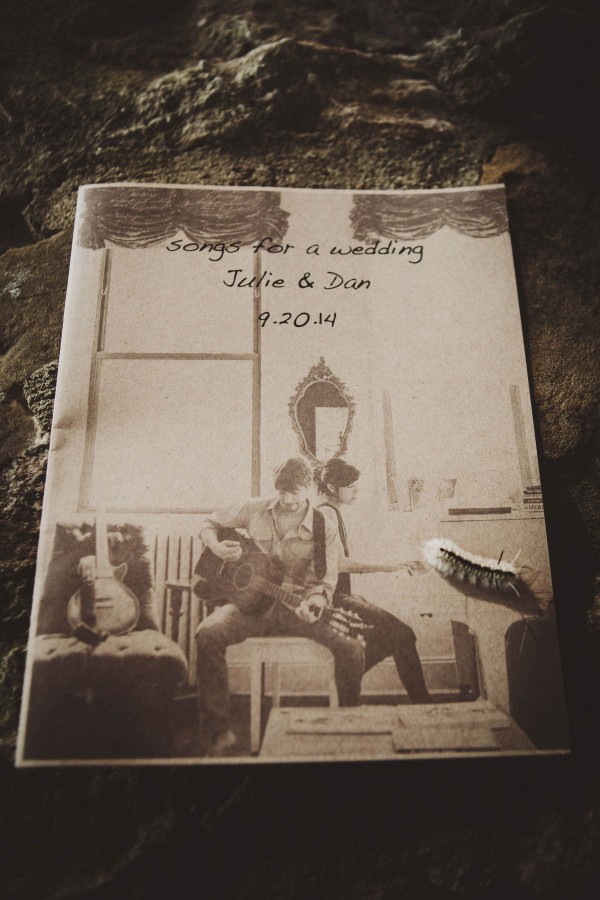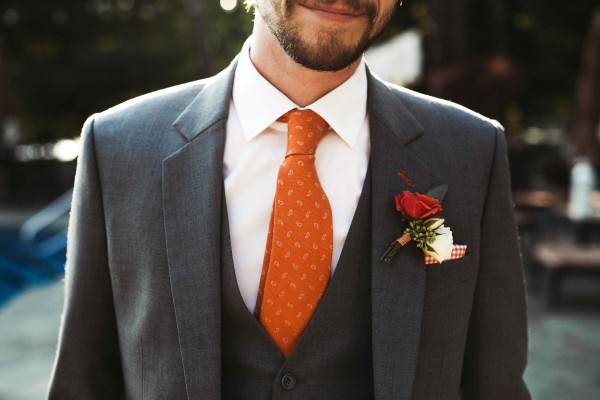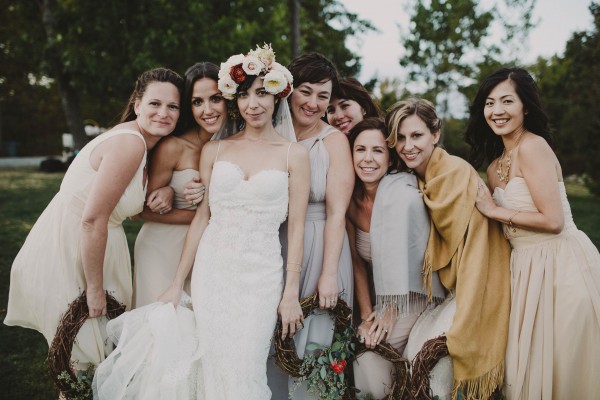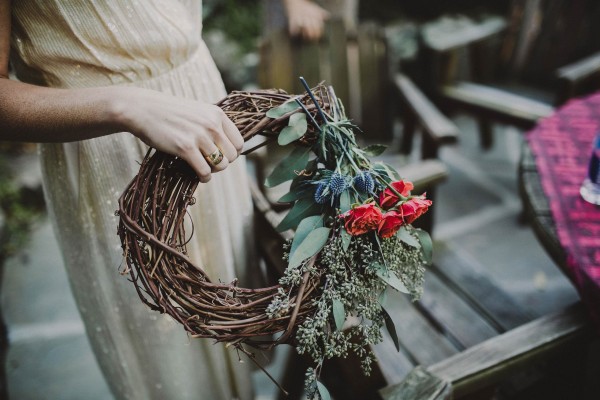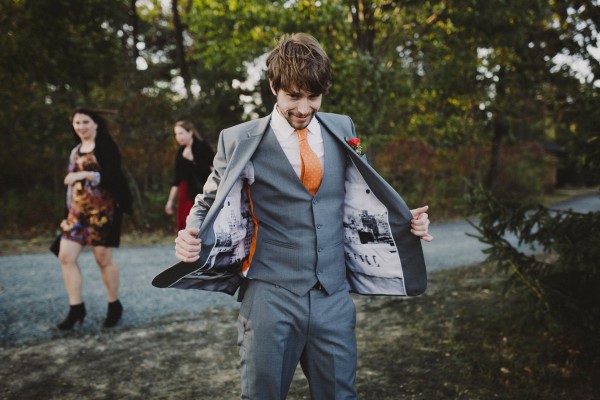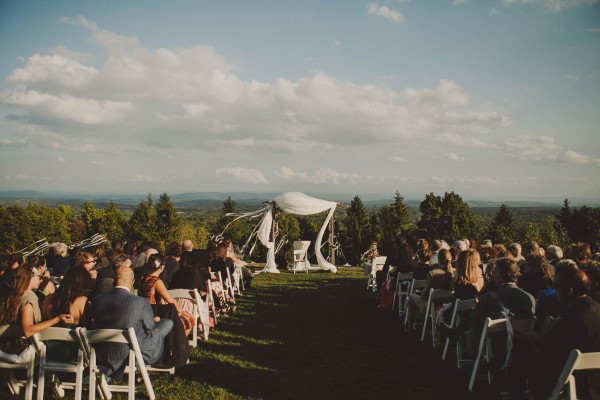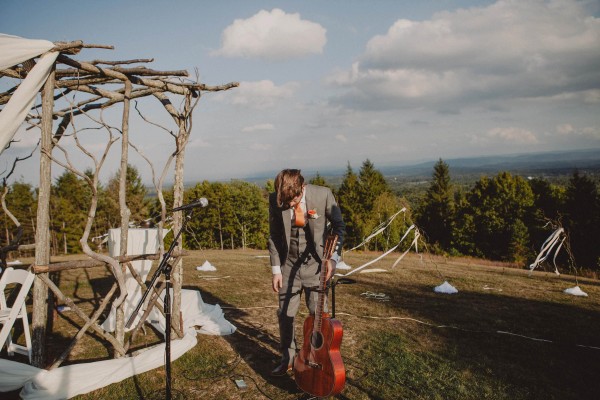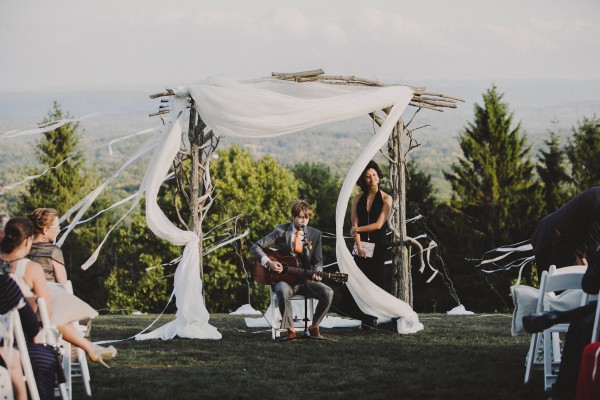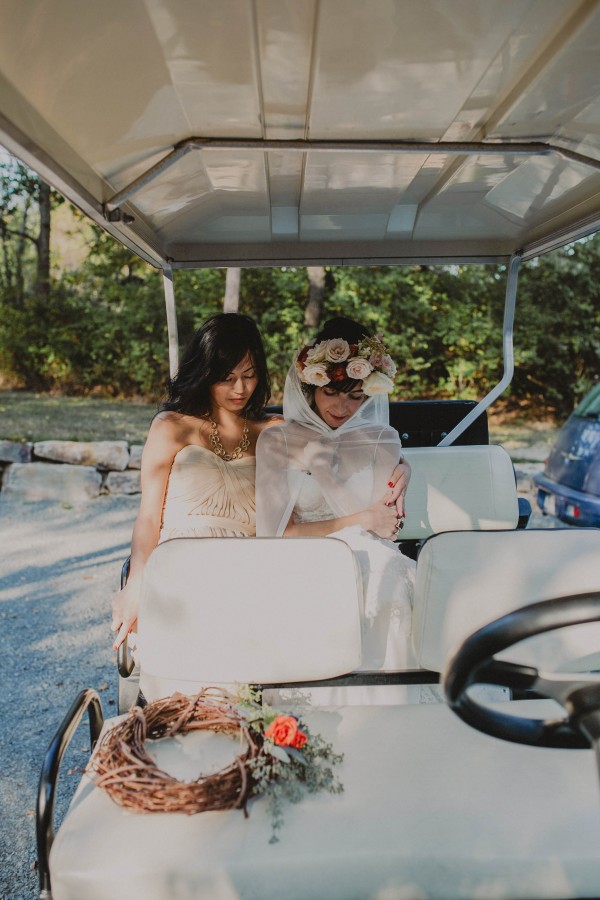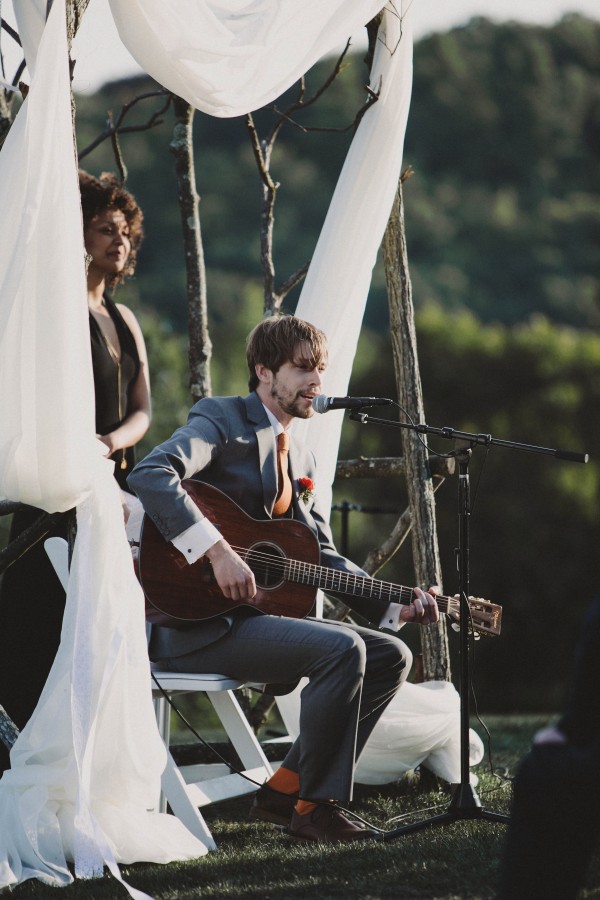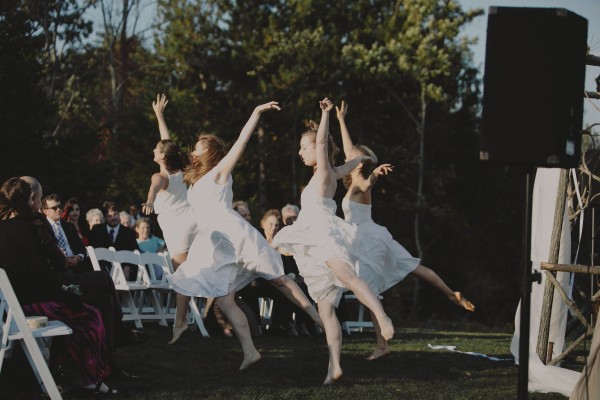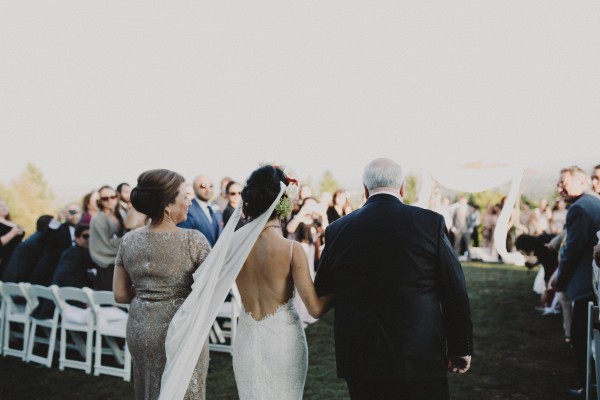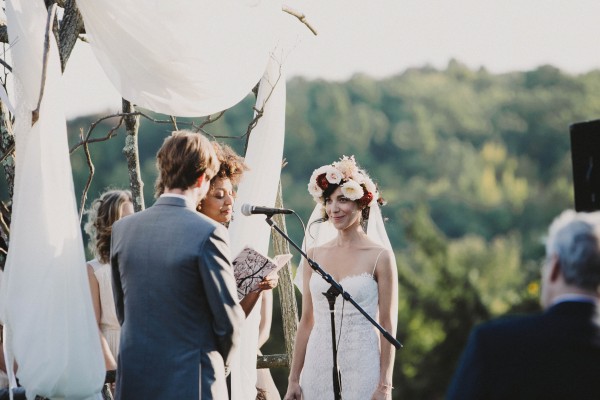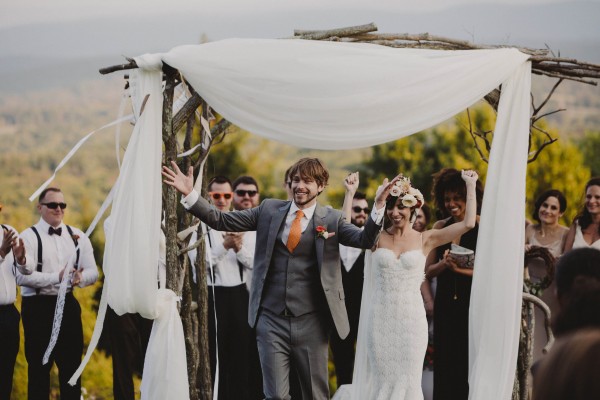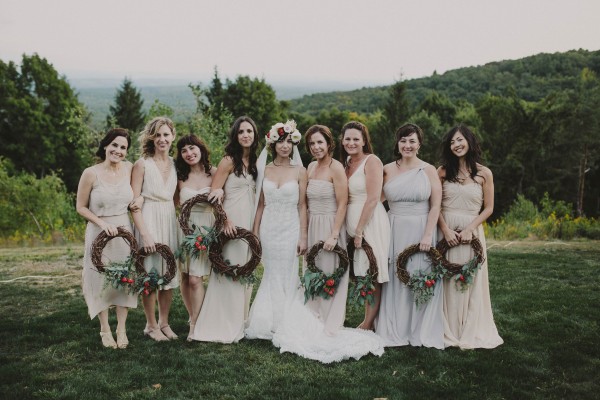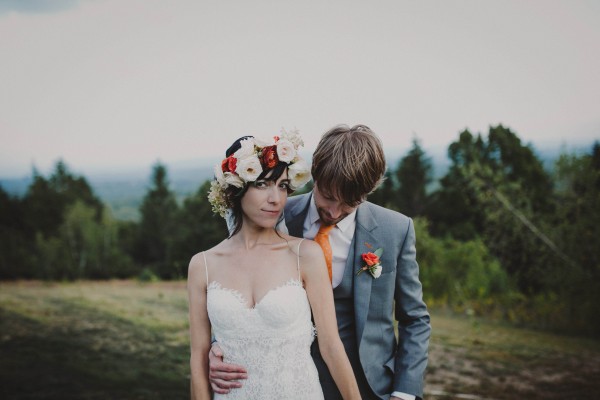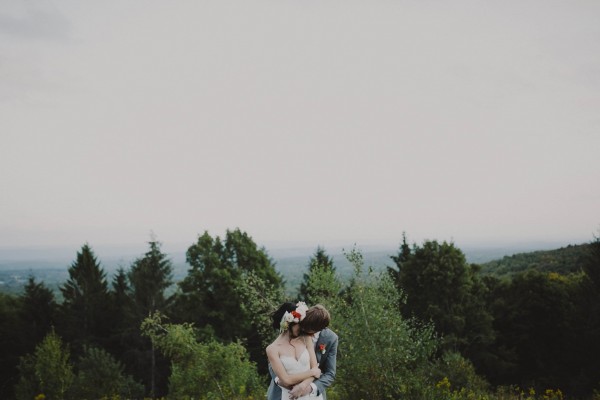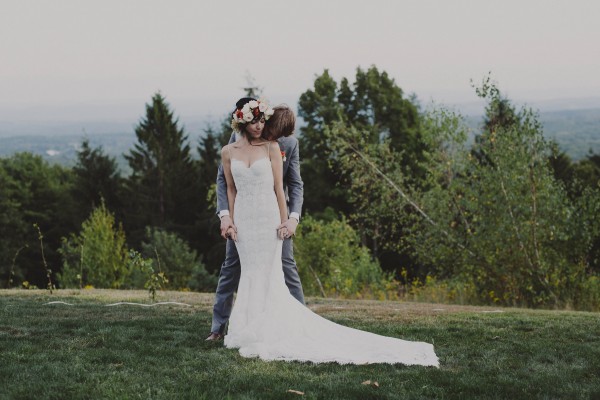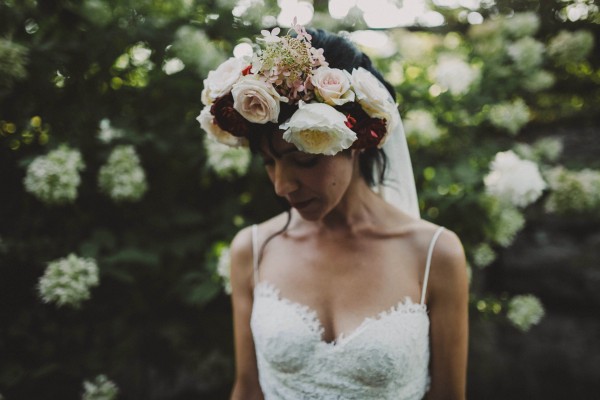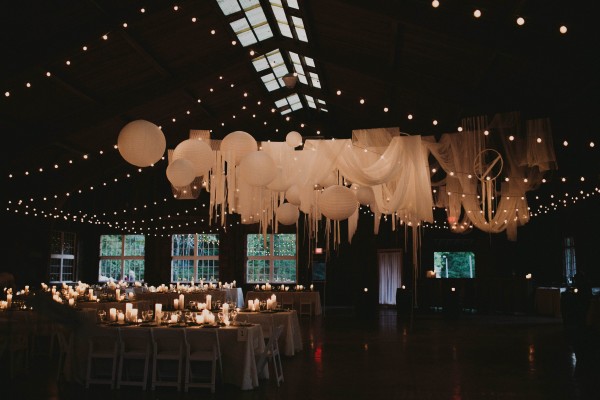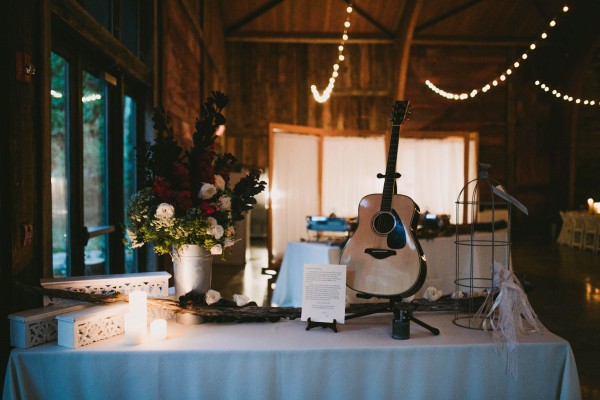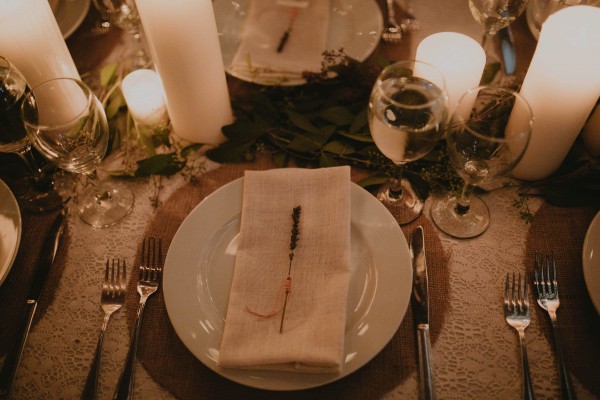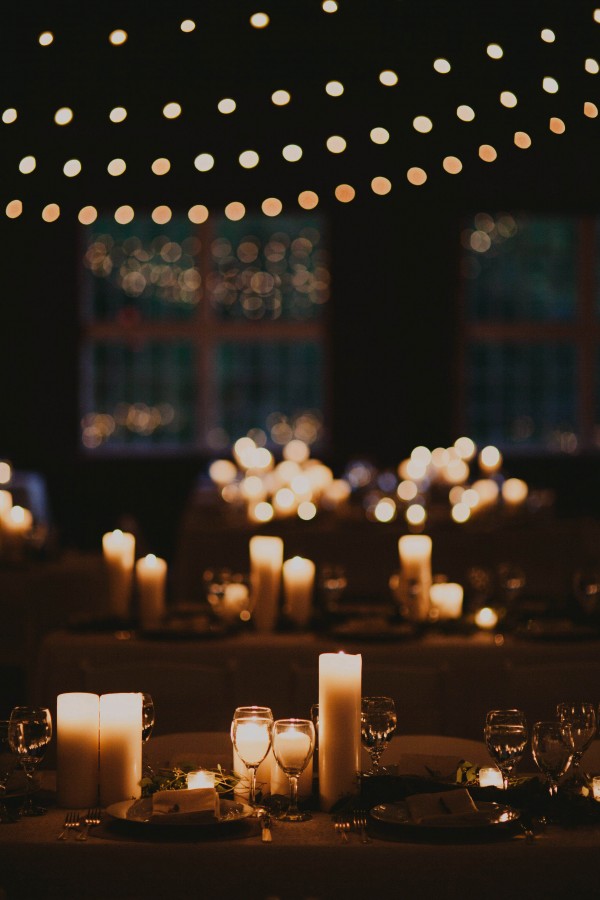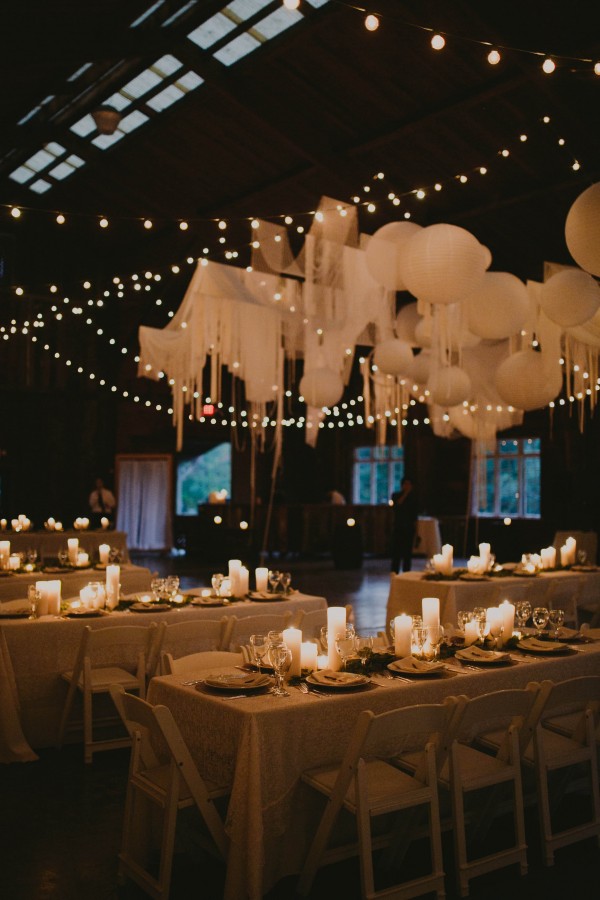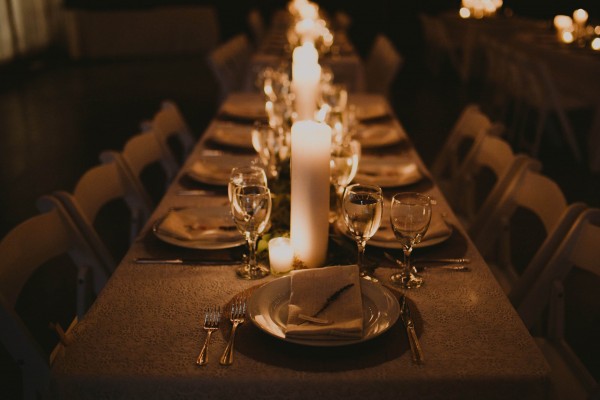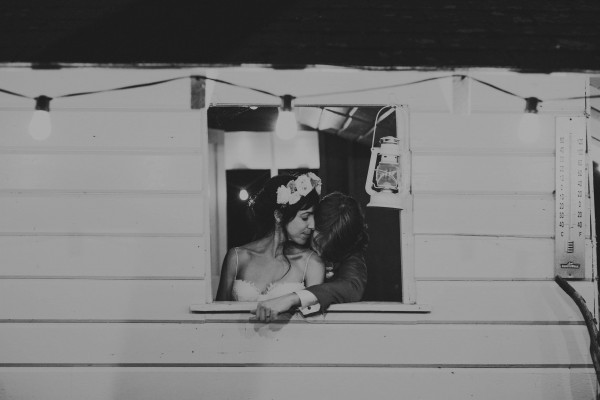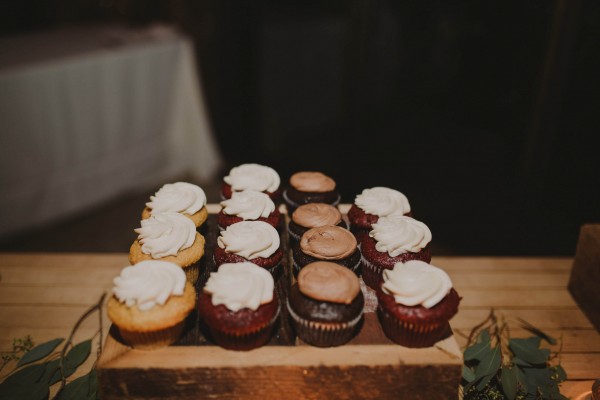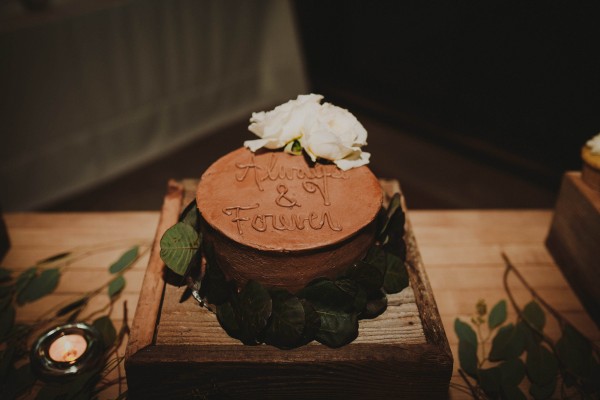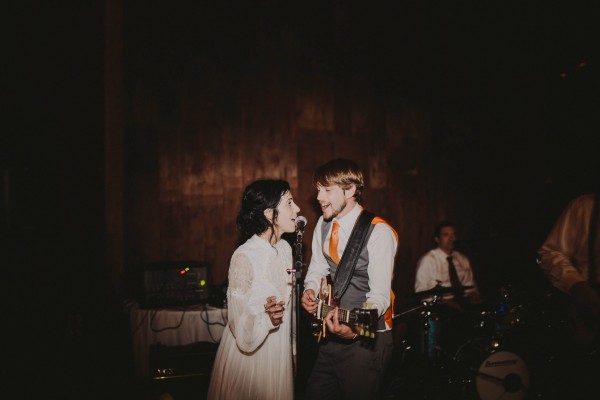 The Moments:
My favorite moment of the wedding is the moment before I married my husband. The song "Real Love" by Beach House was playing as dancers performed on the isle as I watched from the back of the crowd. It was the most beautiful, most anticipated moment of my life. When they bowed down to allow me to walk through half-way through the song, my heart was beating with the music, my eyes were locked on my husband-to-be, the flower crown sat heavy on my head as I was guided by my parents towards my future. I circled him 7 times, and as I have heard that brides have the most spiritual power on their wedding day, I made sure to ask for blessings for all my friends and family as I circled around him as he lowered his head and prayed. The music was just instrumental at that moment and everyone was feeling all that love that was emanating from us. It was the most magical feeling in the world. Watch the video to hear "Home" and "Real Love" set to our wedding day here!
The Couple Recommends:
All of them were amazing! The photographers, Sarah & Daniel were like friends at our wedding, just enjoying every moment. Cedar Lakes is the best place to get married and they accommodated a vegan menu, which everyone raved about. Meg from That Time Events interpreted everything we wanted and the magic of the weekend was because of her beautiful flowers and set ups. Our wedding planner was awesome in keeping it all together and helping us every step of the way.. The hair and makeup team were fantastic. Everyone!
The Wedding Team:
Photography – Chellise Michael Photography
Event Planning – Viva Max Weddings
Venue – Cedar Lakes Estate
Floral Design – That Time Events
Catering – Cedar Lakes Estate
Cake – Blossom
Videography – Giovanni Messner
Invitations – That Time Events
Makeup Artist – Holly & Justine
Hair Styling – Holly & Justine
Wedding Dress – Pnina Tornai
Bridal Accessories – Cri de Coeur (vegan shoes)
Rings – Sarah Perlis
Rentals – Isis Movement Company (ceremony dancers)
Favors – Baked NYC
A special thanks to Chellise Michael Photography for sharing Julie and Dan's sentimental wedding at Cedar Lakes Estate! Love this bohemian style? Head over to this rustic Spanish wedding at Mas Terrats for more gorgeous inspiration!