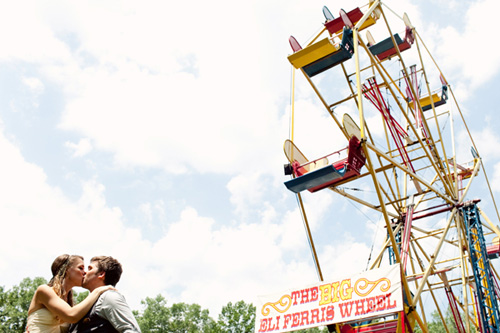 Today's AMAZING circus-inspired wedding was planned by the fantastically creative and artistic couple, Margaret and Corey, as their "first art project together". I adore how their personalities and talents flow through the design elements and events of the day, and how they really made it about sharing their story. And really, who wouldn't love to arrive at a wedding to find a ferris wheel and an elephant? This is truly a fun one, and so beautifully captured by Studio 6.23!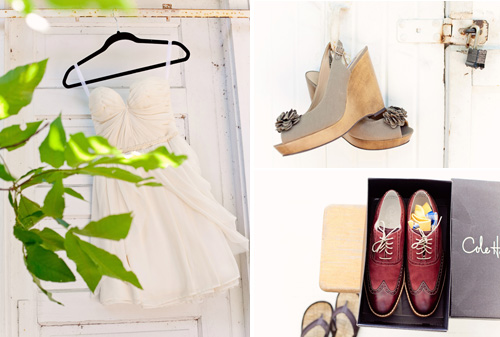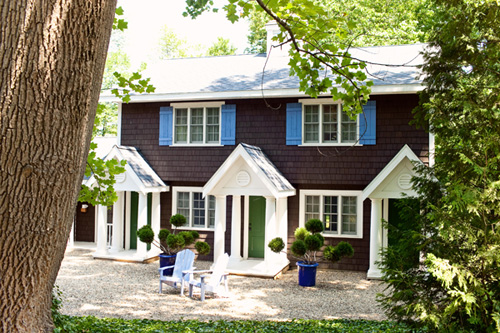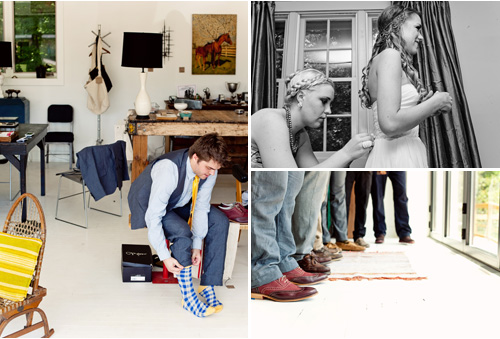 The Goals: Margaret and Corey are both artists and photographers, and embraced "all crazy ideas that look great in photos!". They also wanted to create a day that expressed their excitement about joining their lives together. They wanted a laid-back, intimate, outdoor celebration that allowed them to spend quality time with all of their guests. They didn't want to feel pressured to make decisions based on providing traditional wedding experiences for their guests, but instead made all of the choices based on their love of art, color, and celebrating. This way, their guests would experience the true story of Margaret and Corey.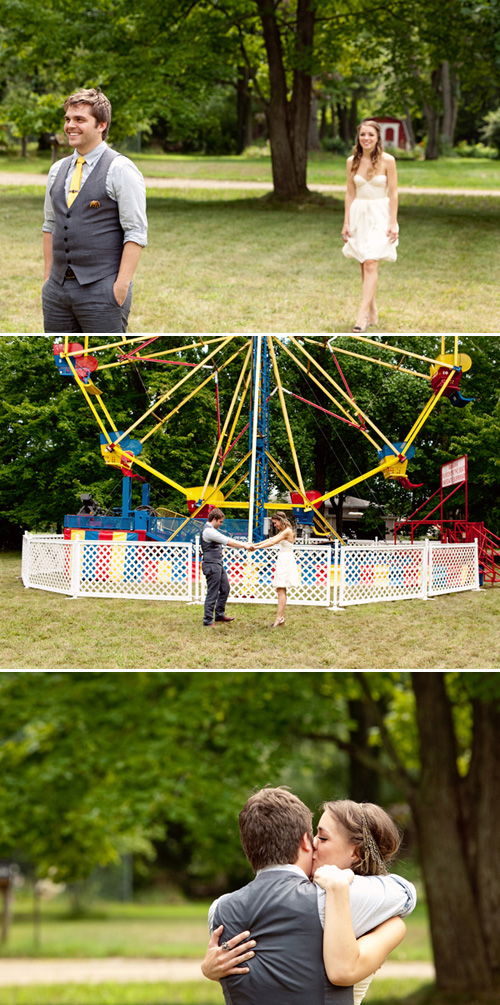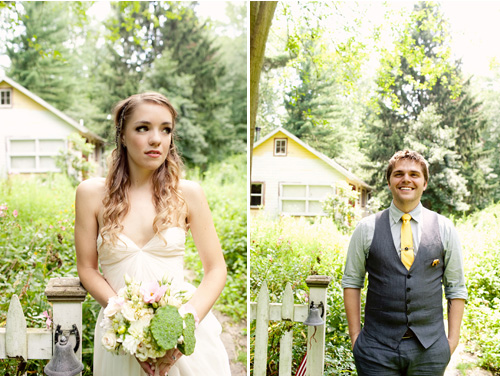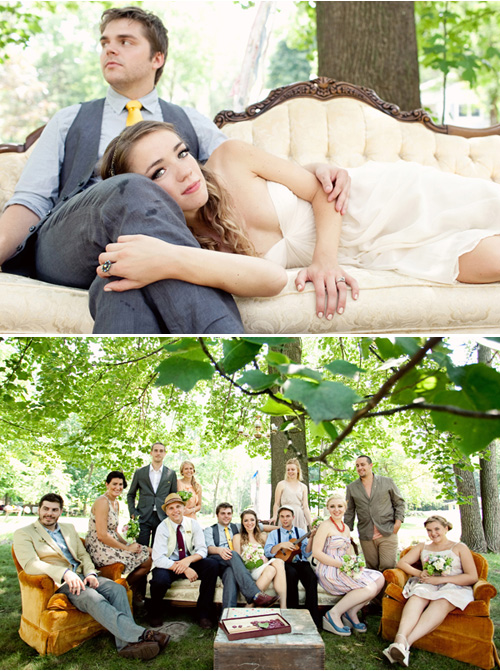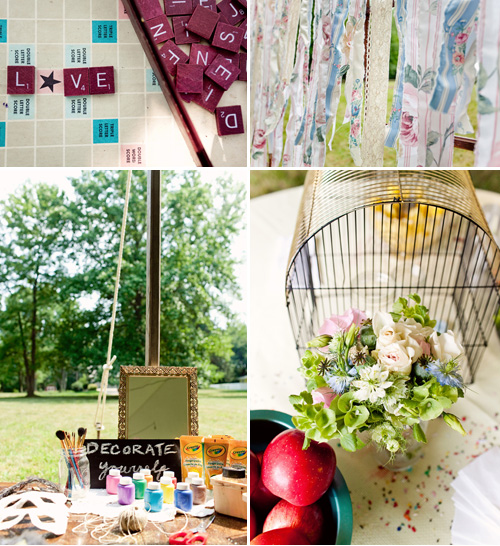 The Design: Margaret and Corey really wanted a blank slate to work with, and found a beautiful open field behind a church in Sawyer, Michigan. When the church was kind enough to allow the ferris wheel and elephant, they knew they had found their spot! From there, they worked at creating a vibe that was fresh, colorful, and cinematic.
Margaret and Corey let their own personalities dictate a lot of the design decisions. Margaret said, "Everyone knows Corey is a self-proclaimed comedian, and he let me do anything I wanted with the ceremony as long as his nephew could walk down the aisle decked out as the ring bear". Corey's band, The Hudson Branch, filled the day with their favorite songs, and an impromptu paint and glitter party finished off the night.
The Look: For Margaret, simplicity was key with her bridal look. While she loves big wedding dresses as much as the next girl, she knew she wanted the ease of a fun, light dress for one of hottest days of the year. She had admired Sarah Seven forever, and was so thrilled to get wear one of her designs. Her sparkly, unique headpiece was a last minute perfect find, and she loves wearing it on a regular basis now.
After Margaret got caught in the paint and glitter party at the end of the night, many of her friends were worried she would be devastated that her dress had been ruined. True to her fun-loving spirit though, she and Corey hung their wedding clothes in their apartment as art, and love the happy memories they invoke.
For the bridal party's look, the couple kept it easy and just gave the directive to keep the colors light. Then, they waited until the big day came to see what everyone showed up with! Margaret and Corey loved how it turned out, and that each person was comfortable and unique.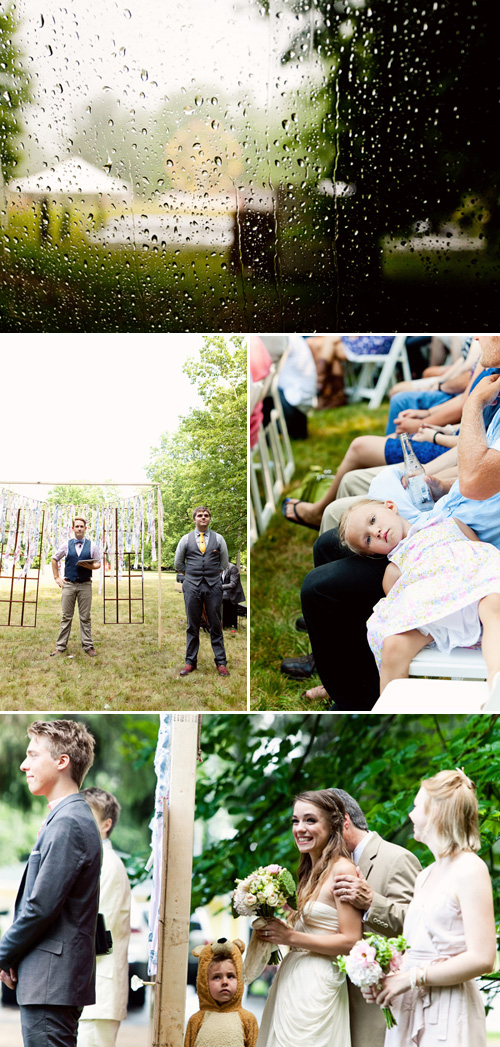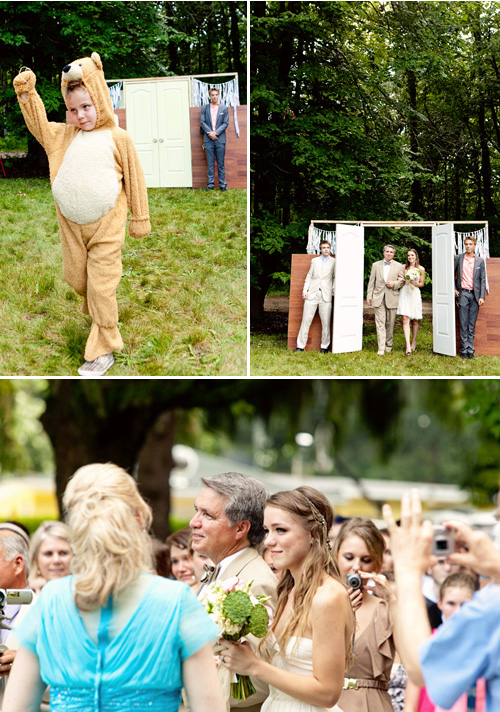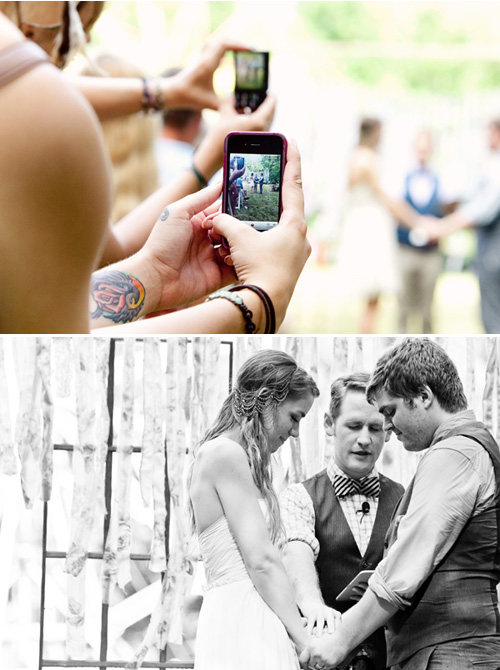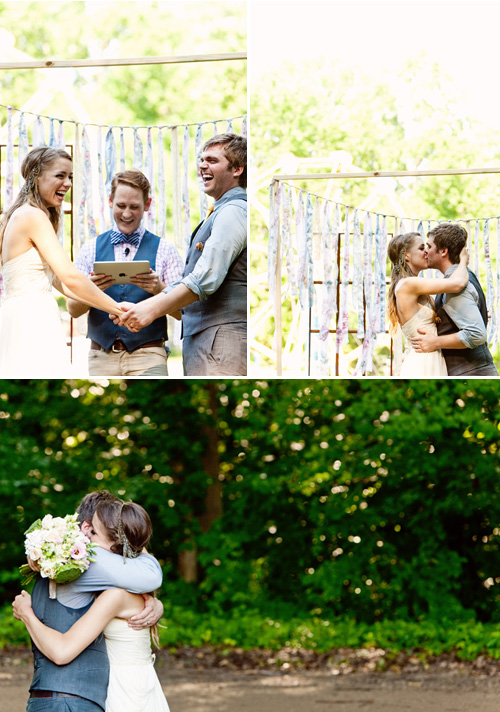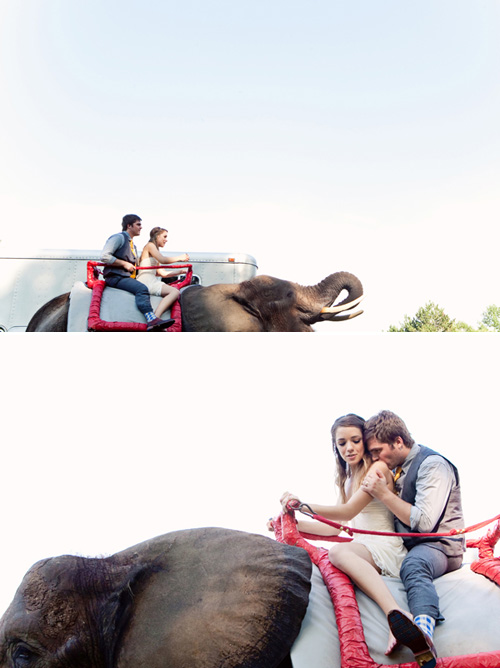 The Moments: One of the most memorable, romantic moments of the day ahppened before the wedding even began. "Thirty minutes before the ceremony was about to start, it started pouring rain. I was trying not to get nervous, but I was literally caught in the storm. Someone brought me an umbrella, and Corey ran out to me. He kissed me and told me that nothing would change this day for us. We knew that, rain or shine, we were getting married. If we were huddled under an umbrella, it would be all the more romantic. He definitely helped me not worry about what was going wrong, or what was off-schedule; he just kept me focused on us."Their other favorite moment was having a little quite time together…on the ferris wheel! "Wedding days are so busy, you barely get a moment alone, so the ferris wheel ride was so nice. We got a chance to talk, kiss, and celebrate our very-recent marriage, and no one could talk to us. It was like a private moment, even though everyone was nearby. I am so glad we had that time together to collect ourselves and be together."
The Pros: To learn about all of the talented people that contributed to this beautiful day, visit Margaret and Corey's page in our Real Wedding Library!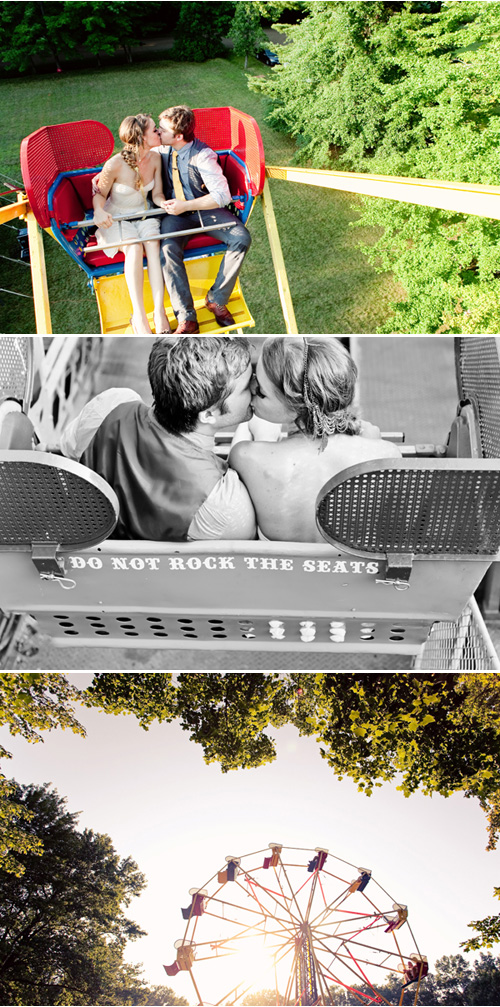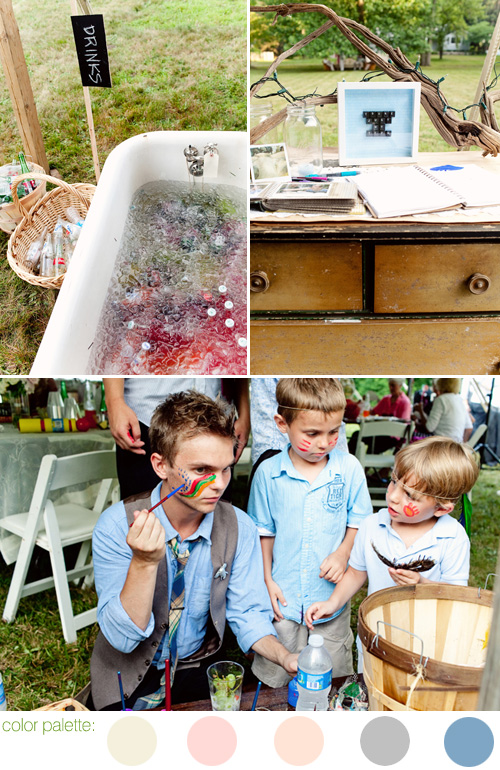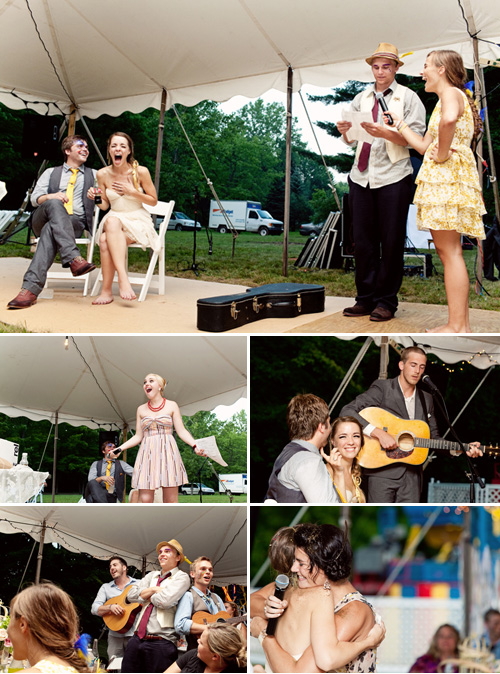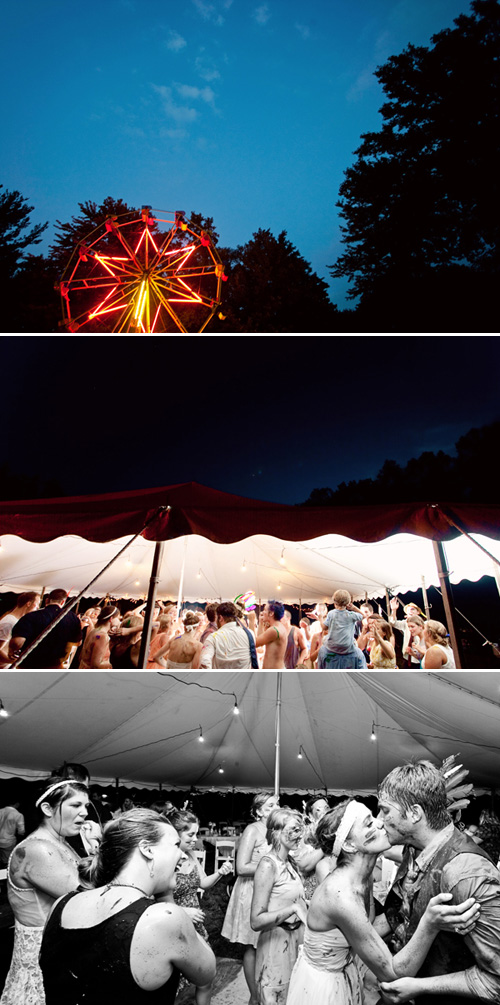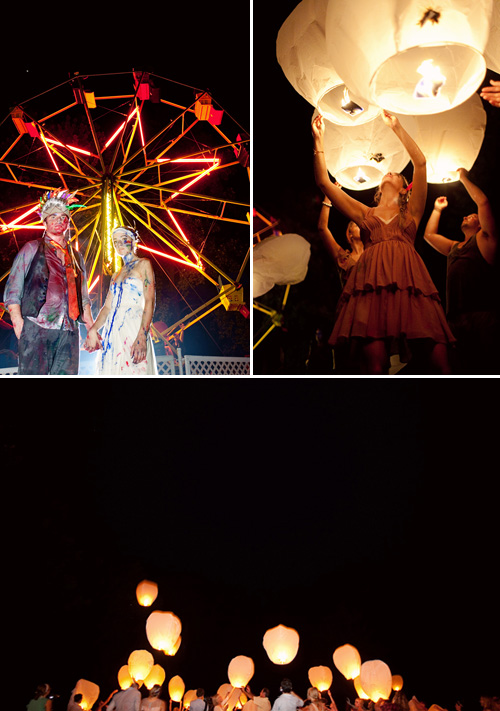 Thank you so much Margaret and Corey for sharing your vibrant, personality-filled day! I can tell from your wedding that you will have such fun everyday in your new life together!
To plan your own wedding in Seattle or Southern California, check out our Plan Your Wedding Hotlists. To find a dream wedding photographer and planner for your wedding anywhere in the world, don't miss our World's Best Wedding Photographers Hotlist and World's Best Wedding Planners and Designers Hotlist!