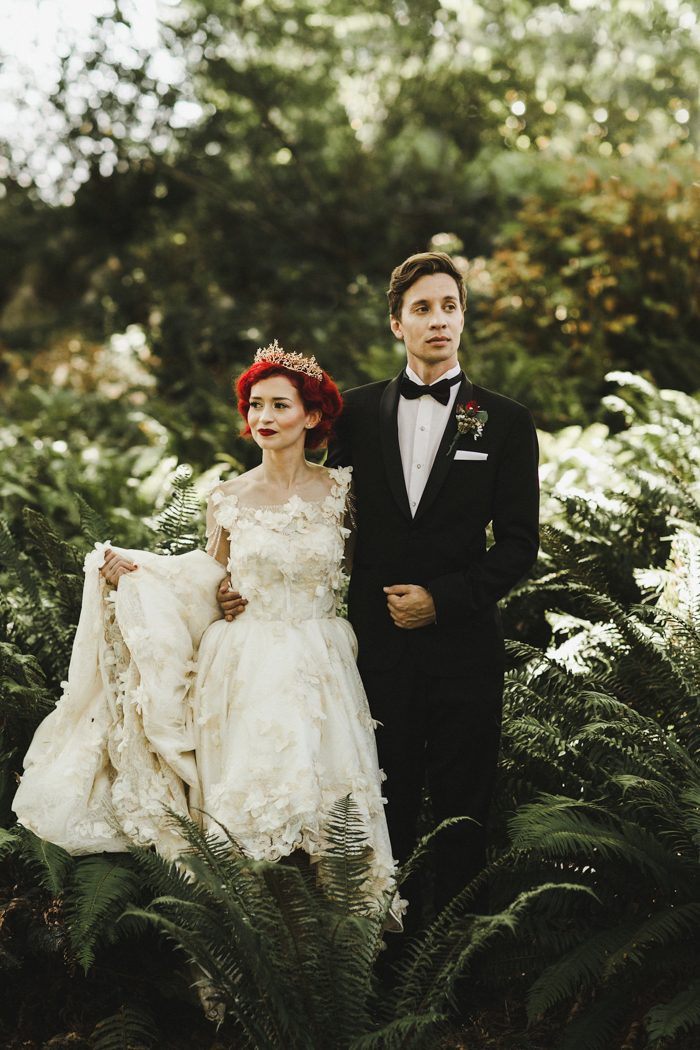 Lindie and Rudy's whimsical Brock House wedding is straight out of a fairy tale. With quirky charm, these two tailored the day to best represent their appreciation for all things Disney and fantasy. Their DIY centerpieces have some major Tim Burton vibes, and Lindie's giant rose bouquet looks like it is straight out of Alice in Wonderland. There's nothing more magical than this wedding, except maybe Lindie's Kathryn Bass wedding dress that is truly fit for a queen. Photographers Shari + Mike spent the entire day with Lindie and Rudy, and it is apparent how exceptional and wonderful their wedding day must have been.
The Couple:
Lindie and Rudy
The Wedding:
Brock House Restaurant, Vancouver, Canada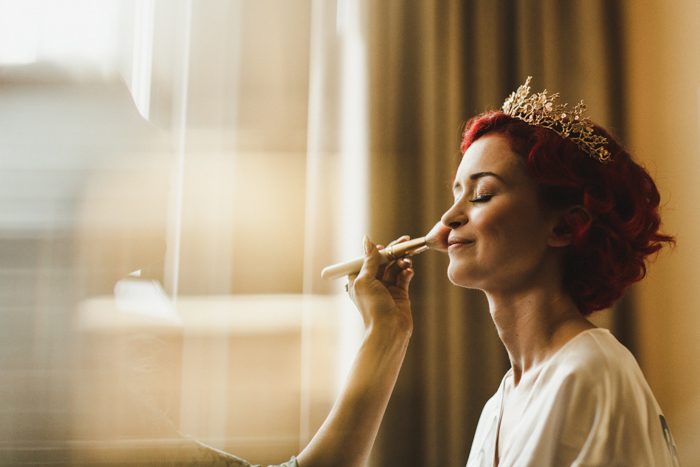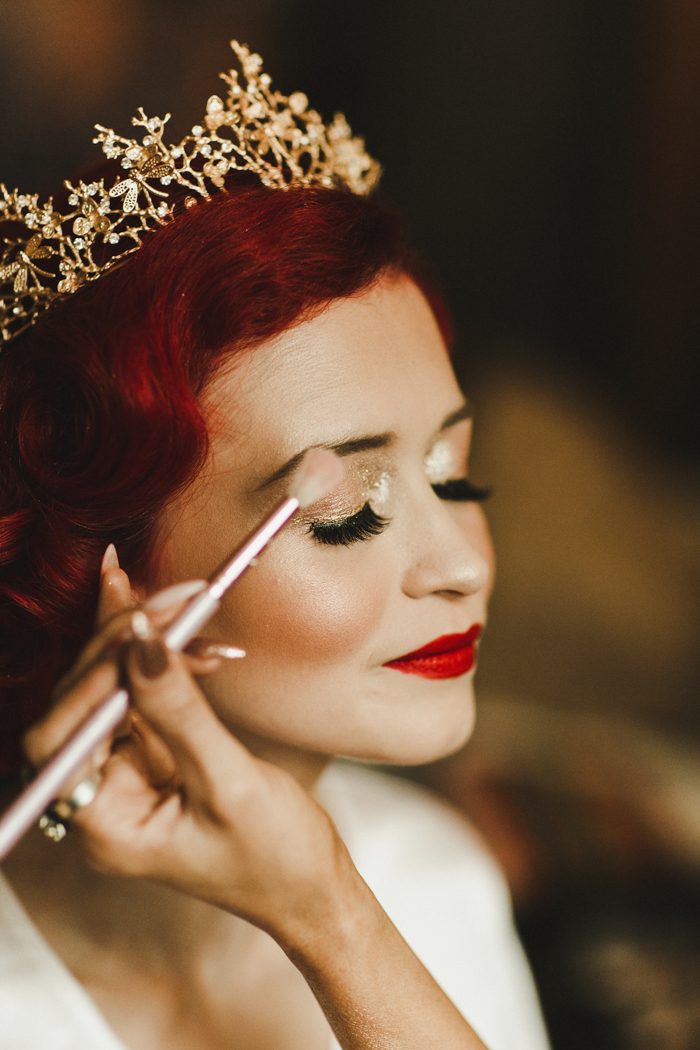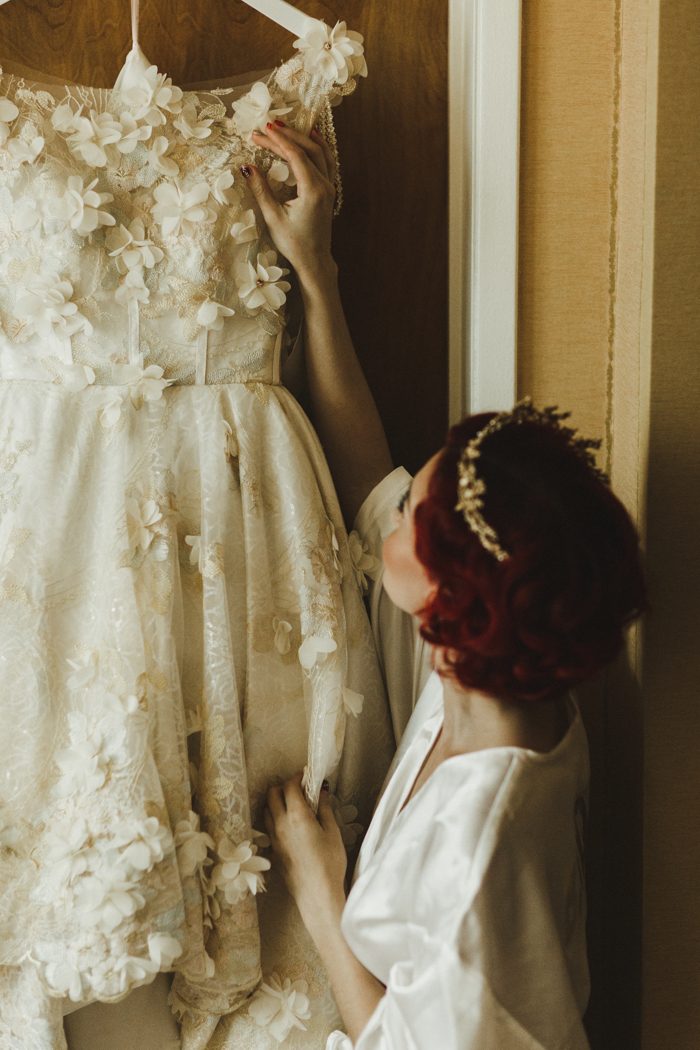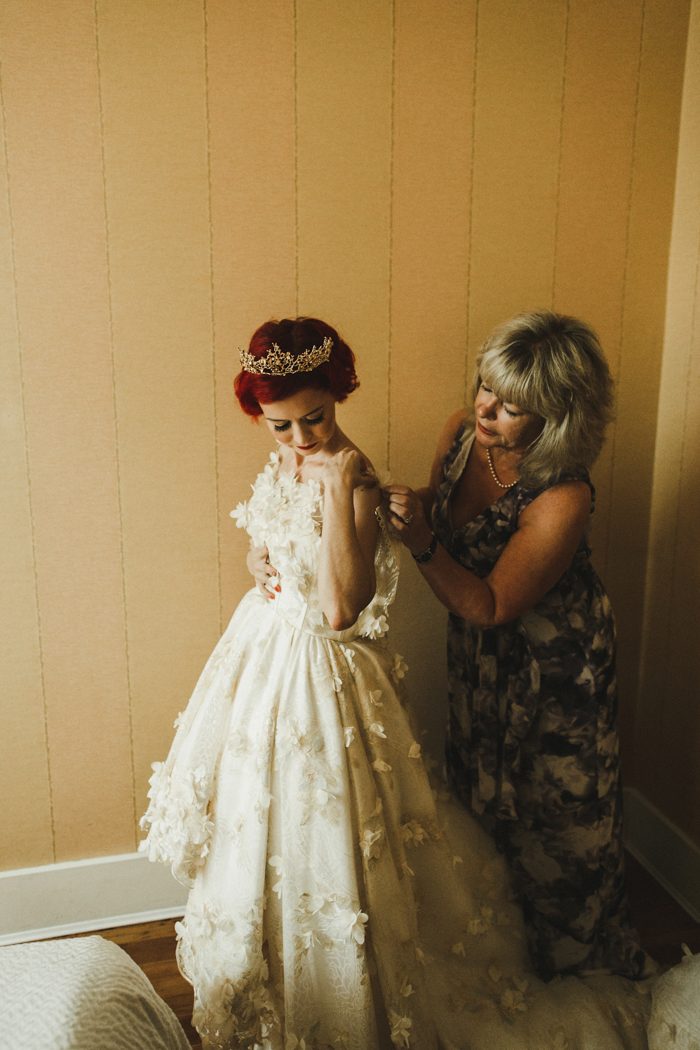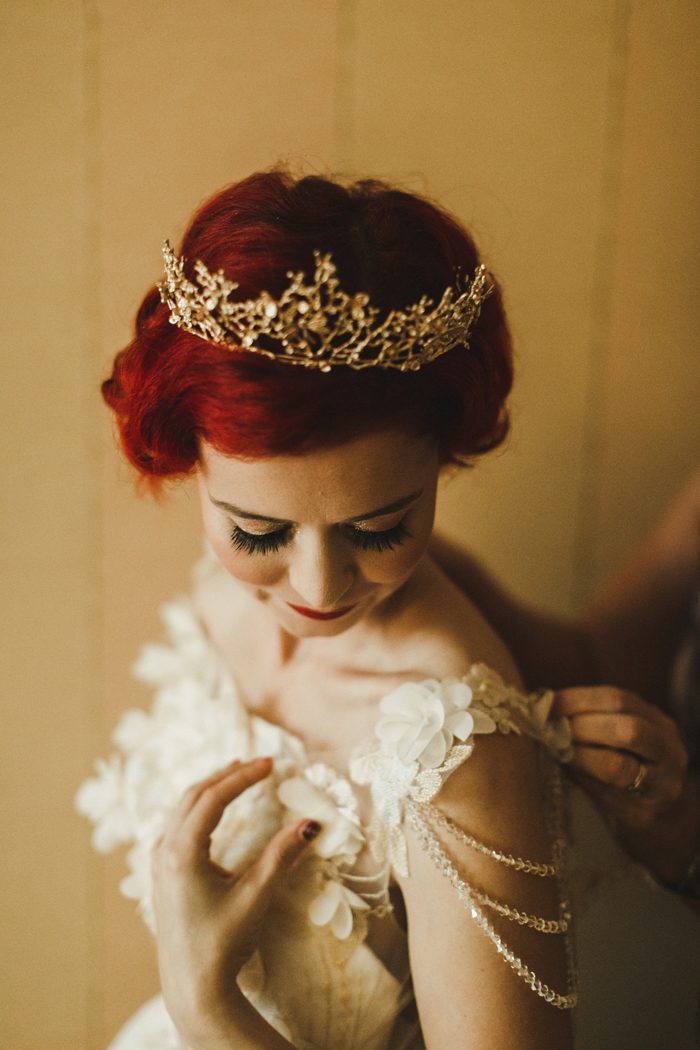 SHOP THIS LOOK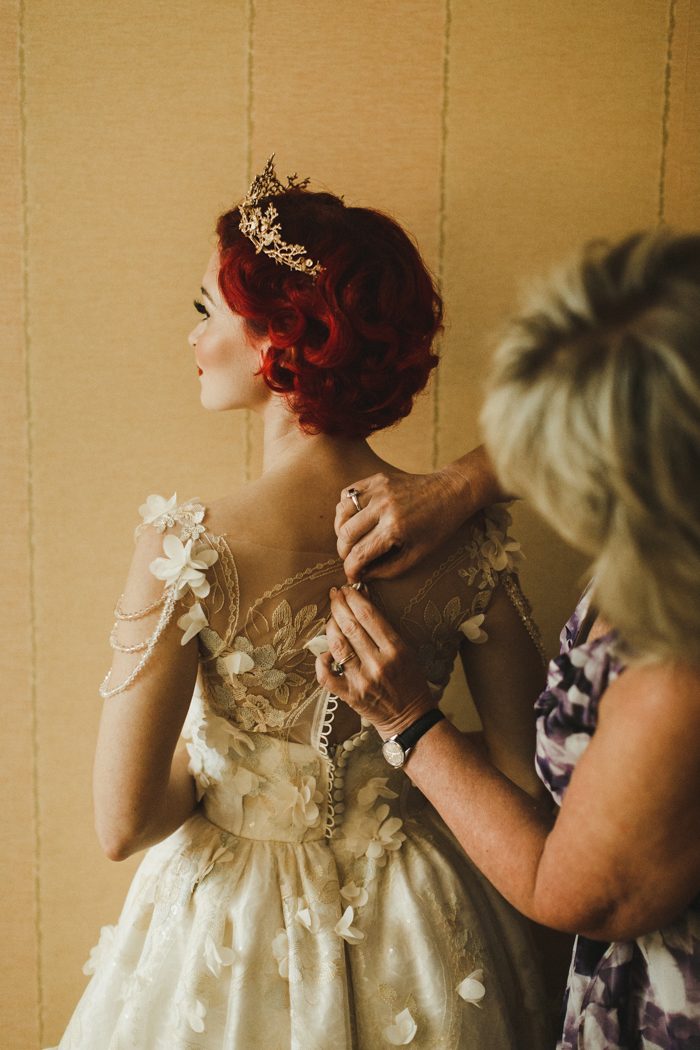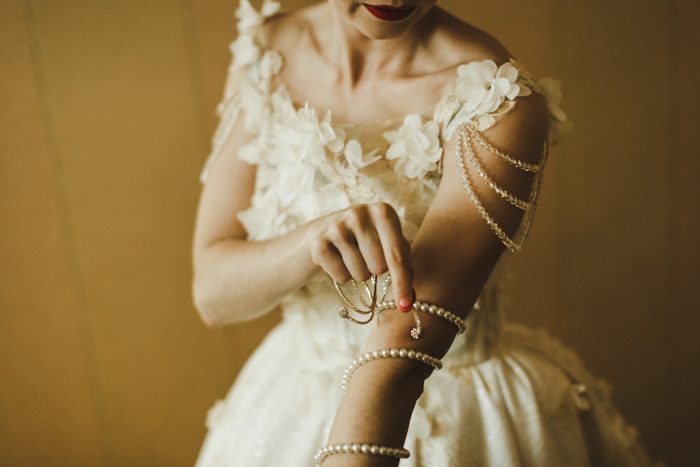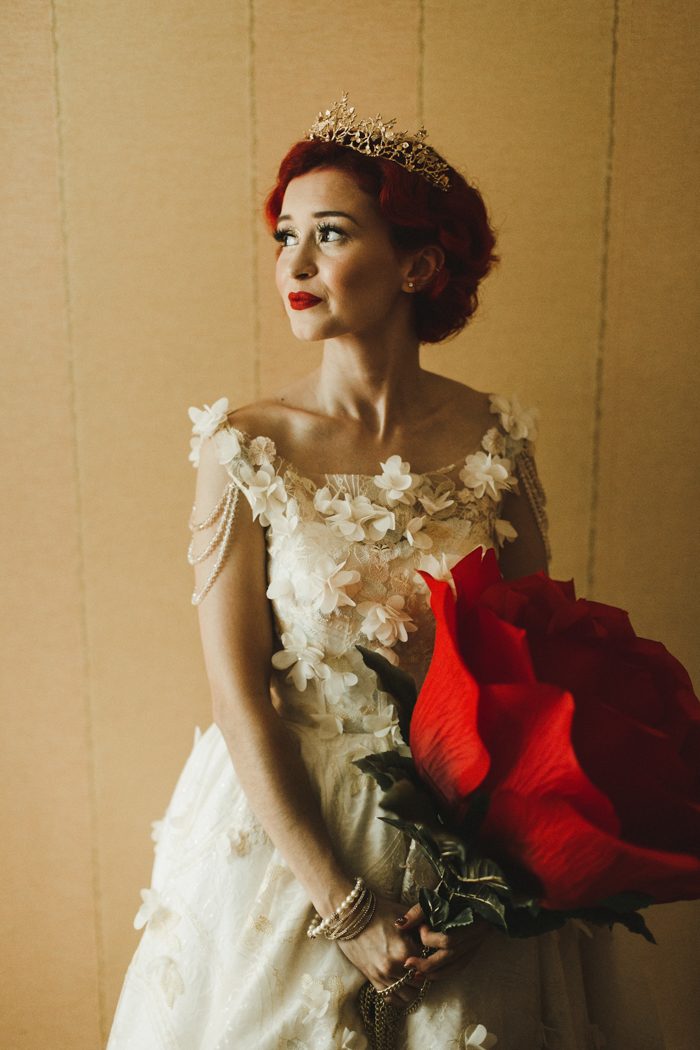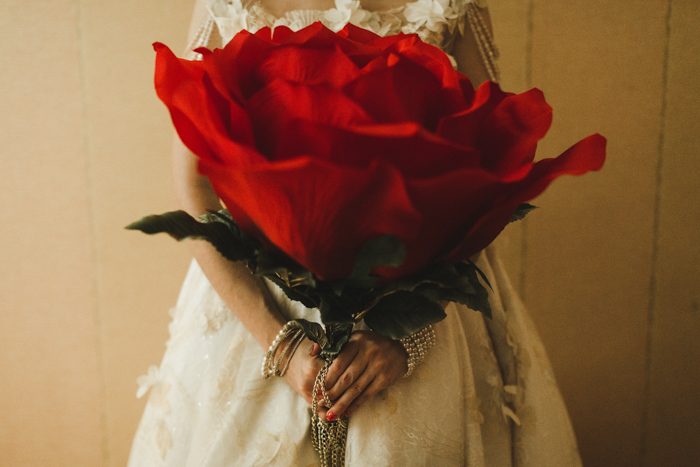 Lindie also DIY'd her bouquet. Rudy found a giant red rose online and we decided to purchase it. When it arrived, Lindie cut the stem shorter (it was the height of a staff) and had to use a metal saw to get through the center of them stem. She took the leaves from the cut off stem and re-arranged them under the rose bud. The leaves were all painted gold on their stems. The leaves were painted with some gold beeswax to create a faded gold.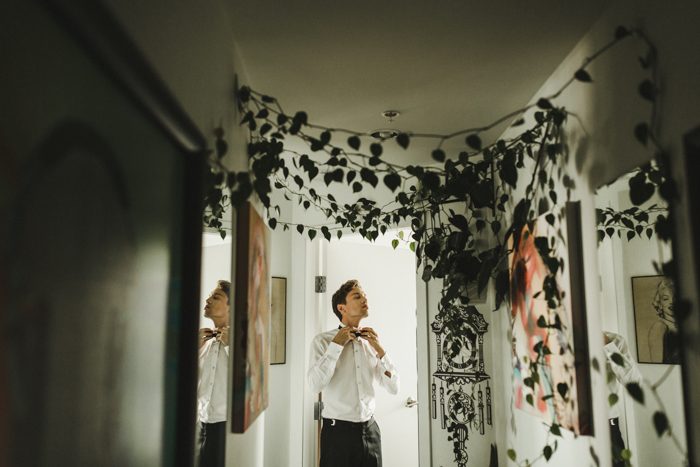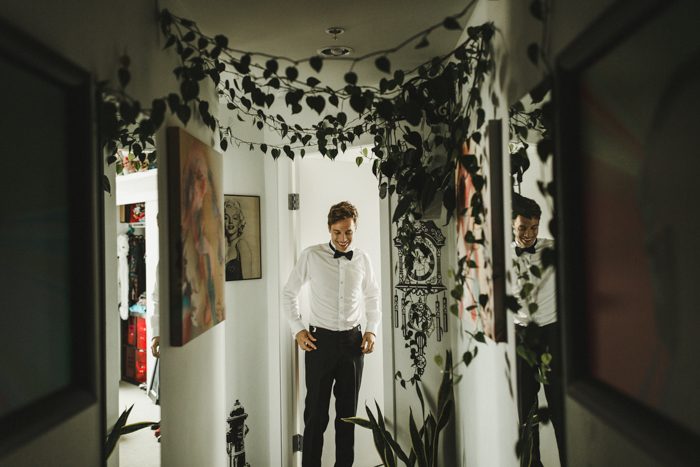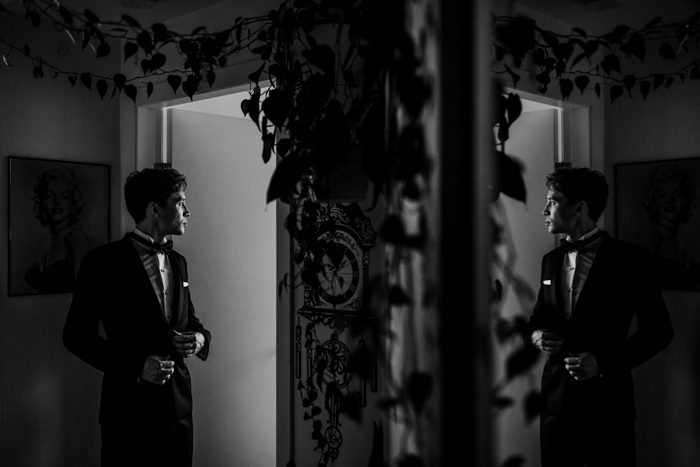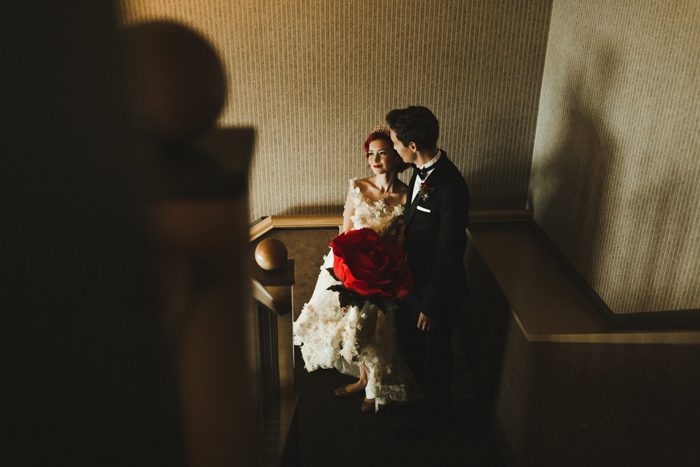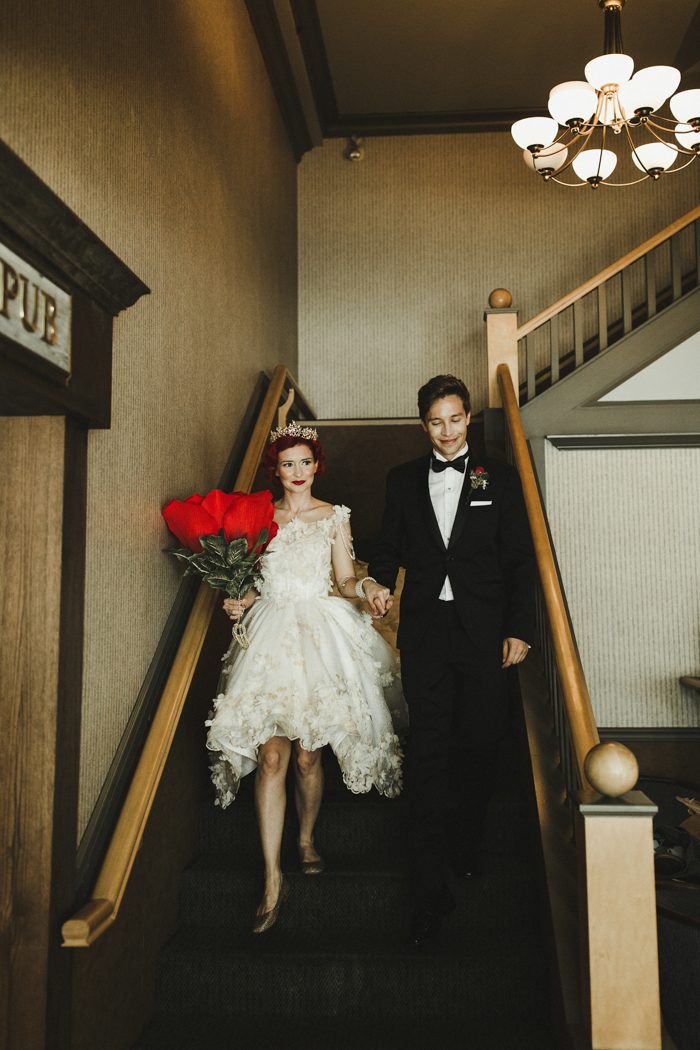 The most memorable moment was when we finally got to see each other! We planned everything except for our looks together. When we saw how we both executed our final look for the day it brought the whole vision together. Another sign that we share a vision that blends beautifully with each others.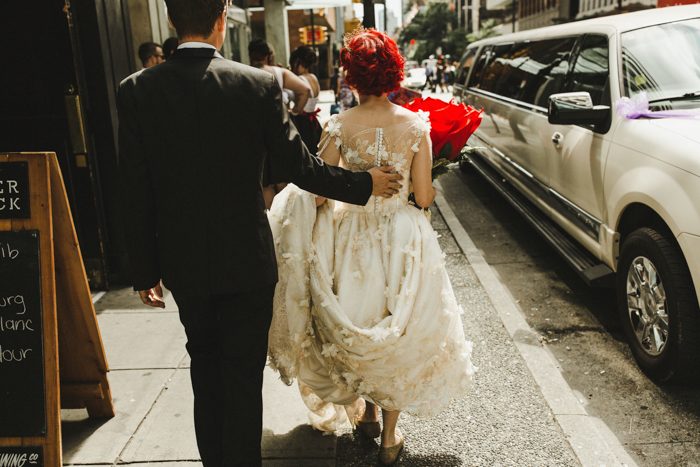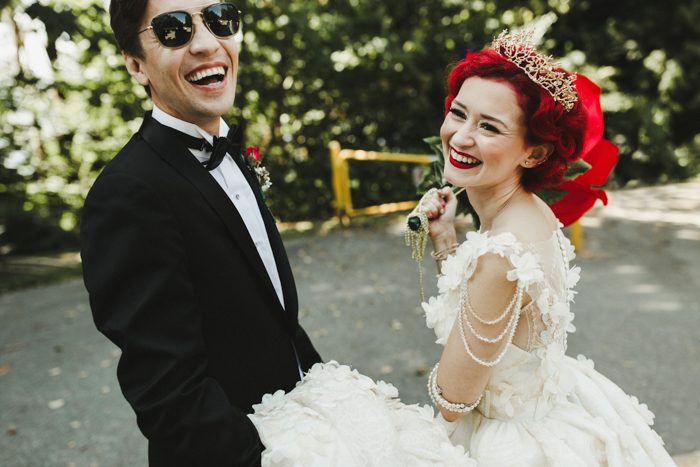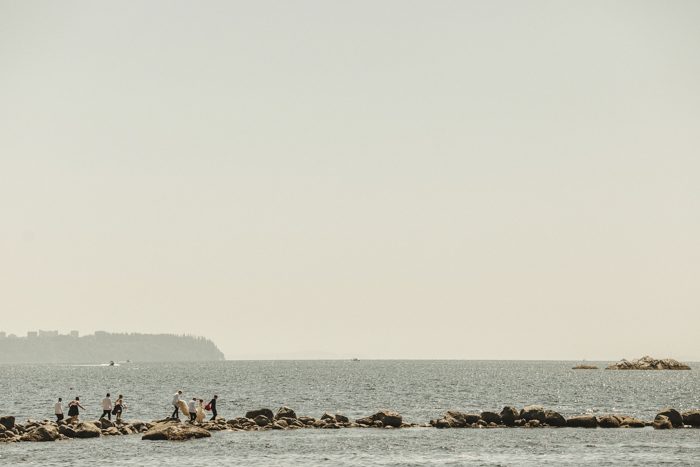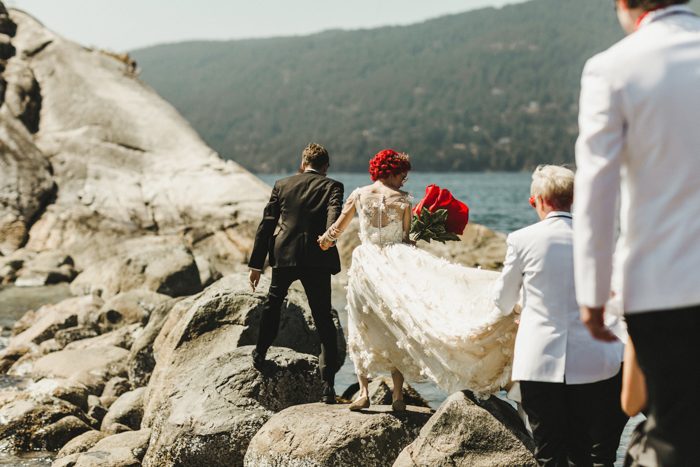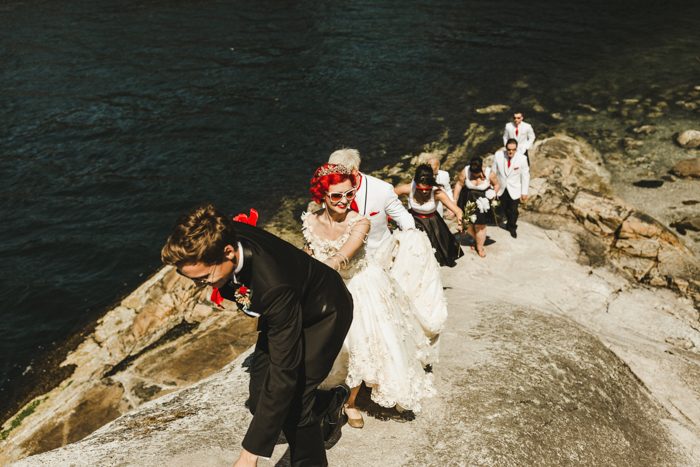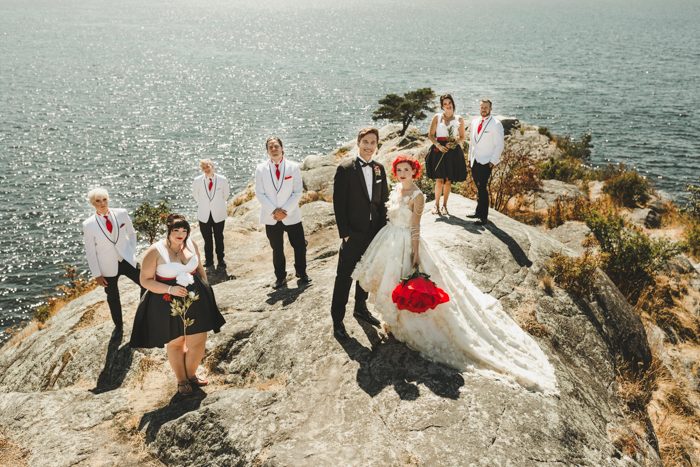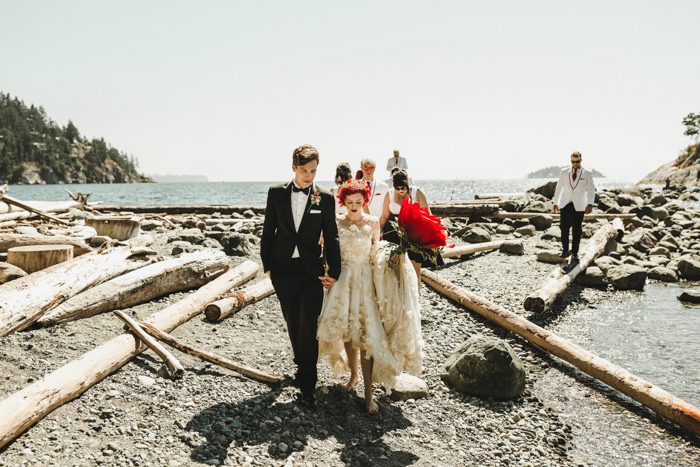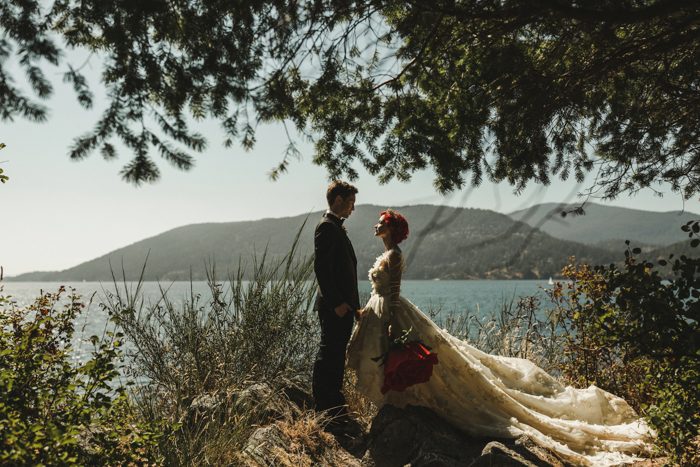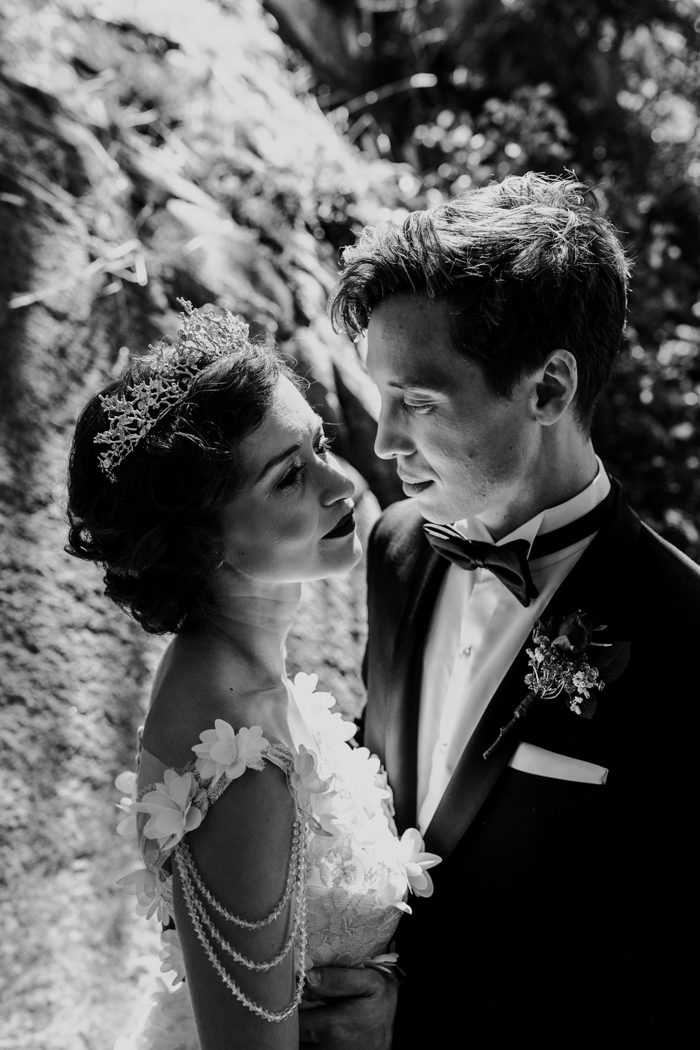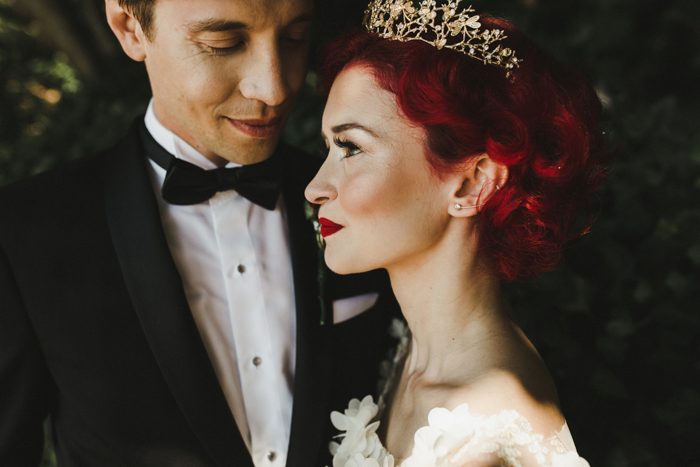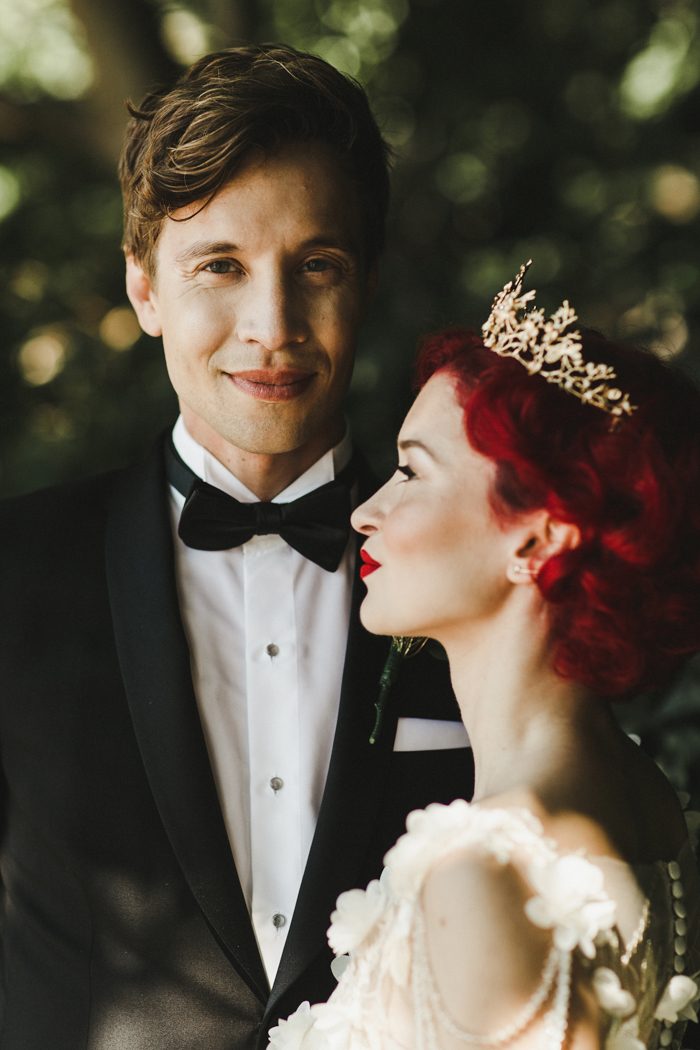 We both love anime, Disney, fairy tale type of stories and wanted to bring our own "Disney" feeling to our wedding. From there we picked things that looked like it fit in with our idea of a royal fantasy.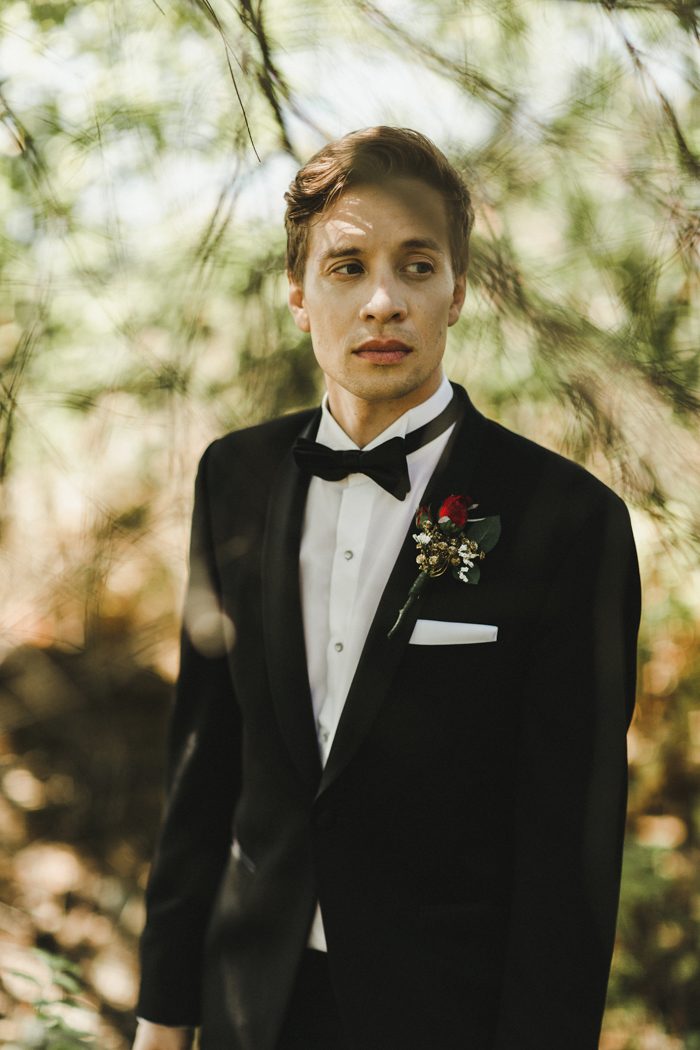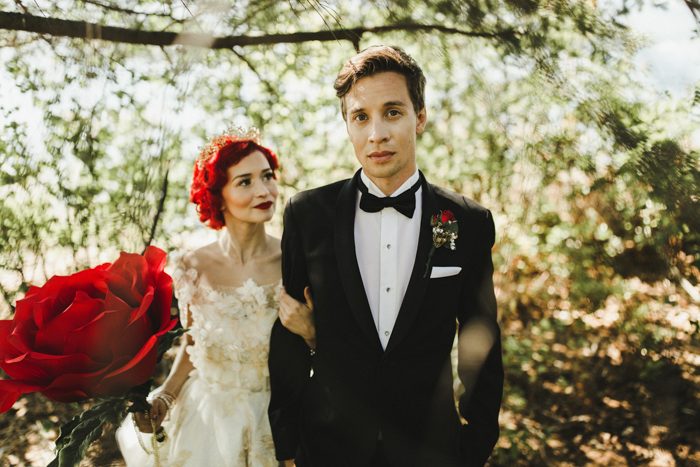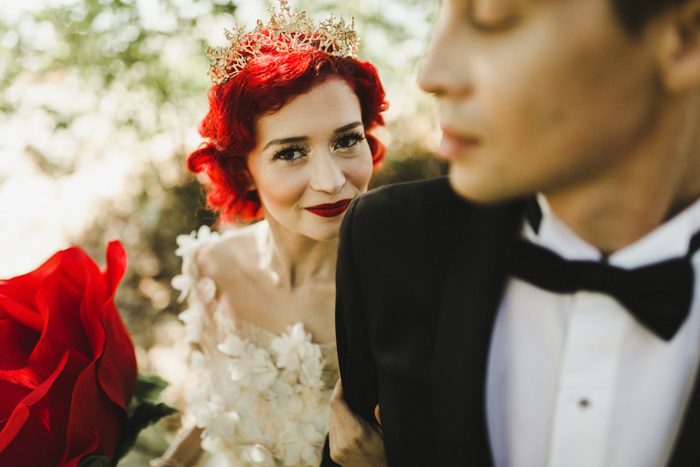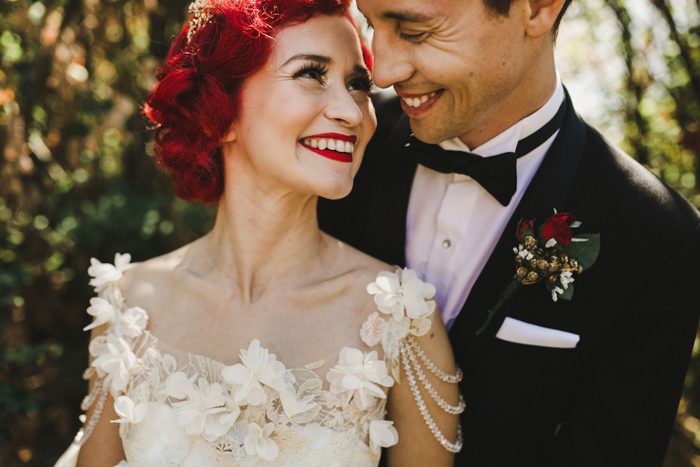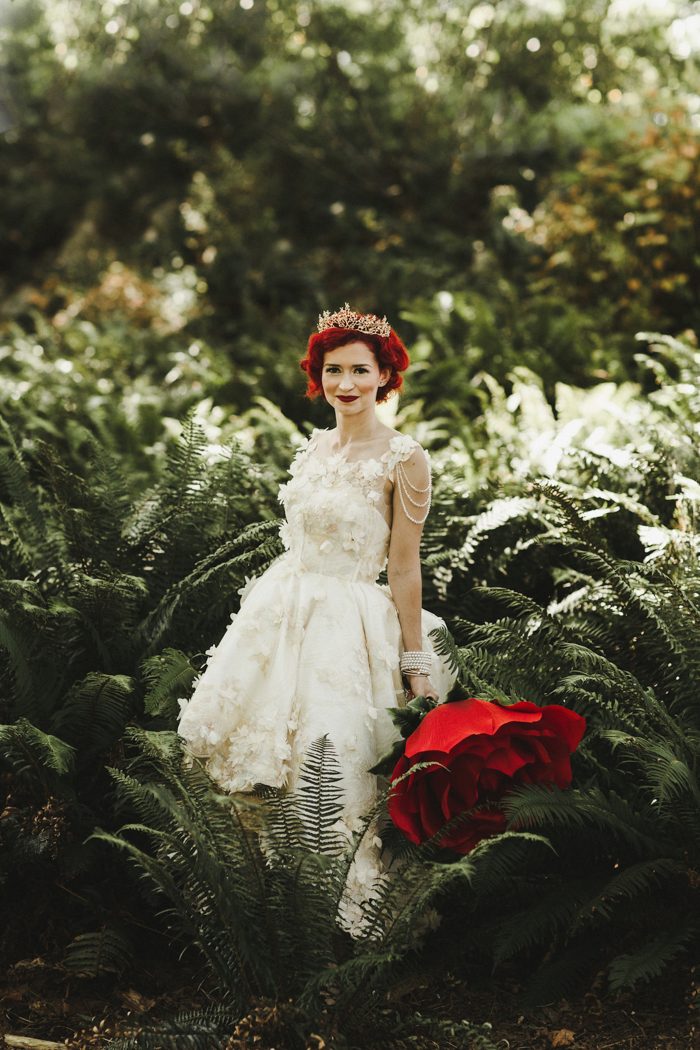 SHOP THIS LOOK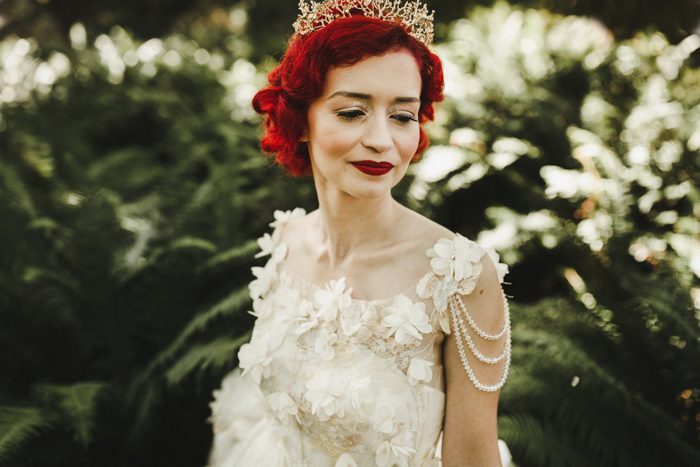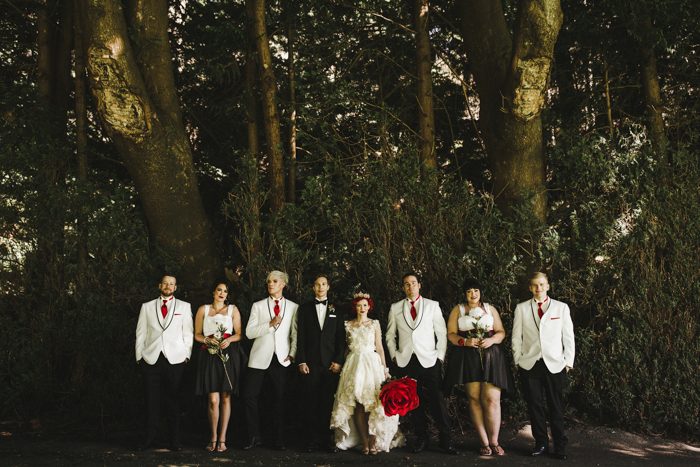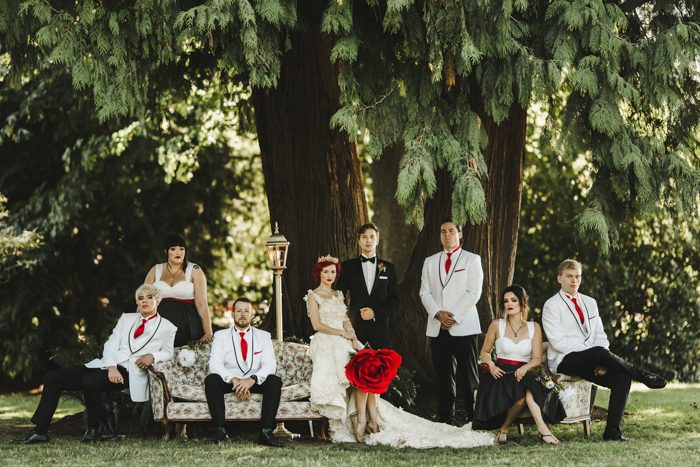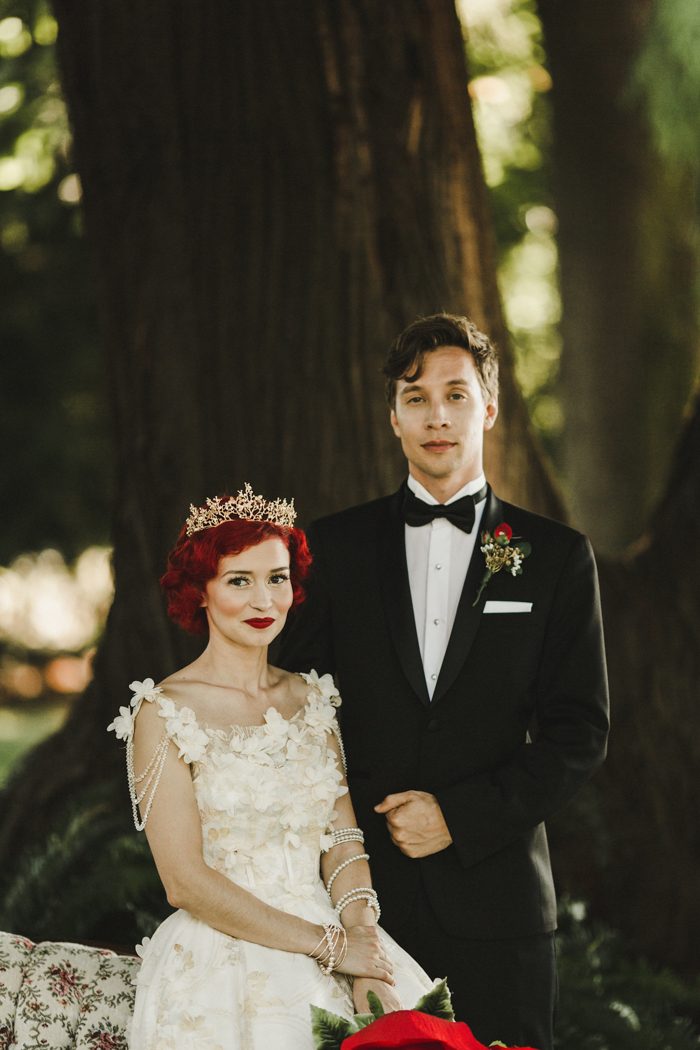 Our original plans were to get married on the beach in South-Africa… but for many reasons, we made the decision to stay closer to home. We thought it was the perfect balance to our original idea. We have the beach and the city right behind us. The outside lawn was big enough to fit all our guests comfortably while still keeping it cosy so it didn't feel like there was too much space around you. We loved that the atmosphere created an intimate feeling while still being outside. It was perfect for the beach/city location we were looking for.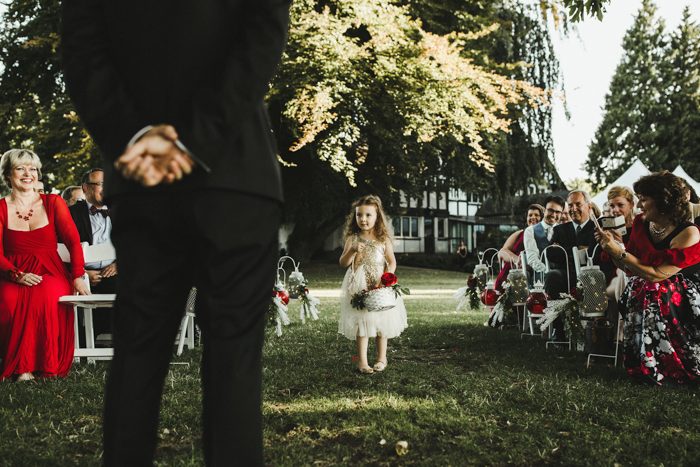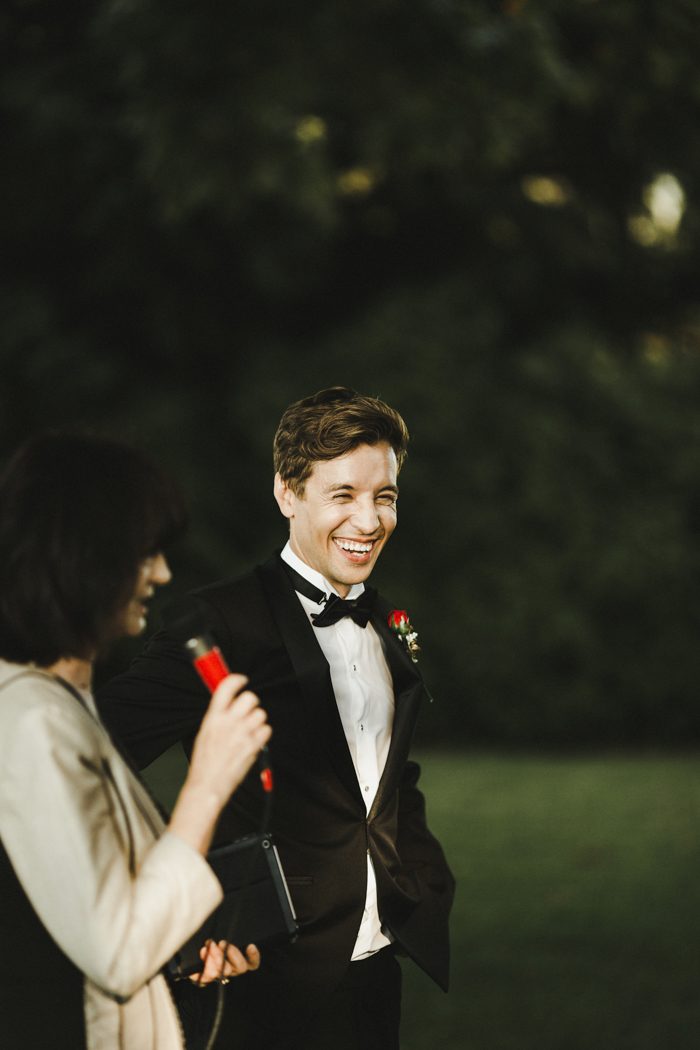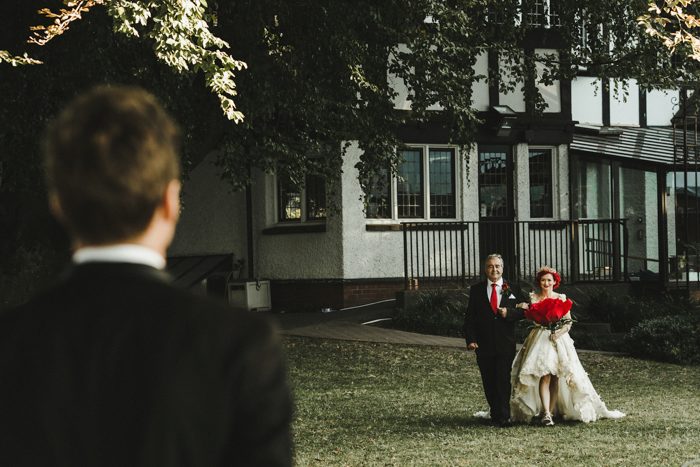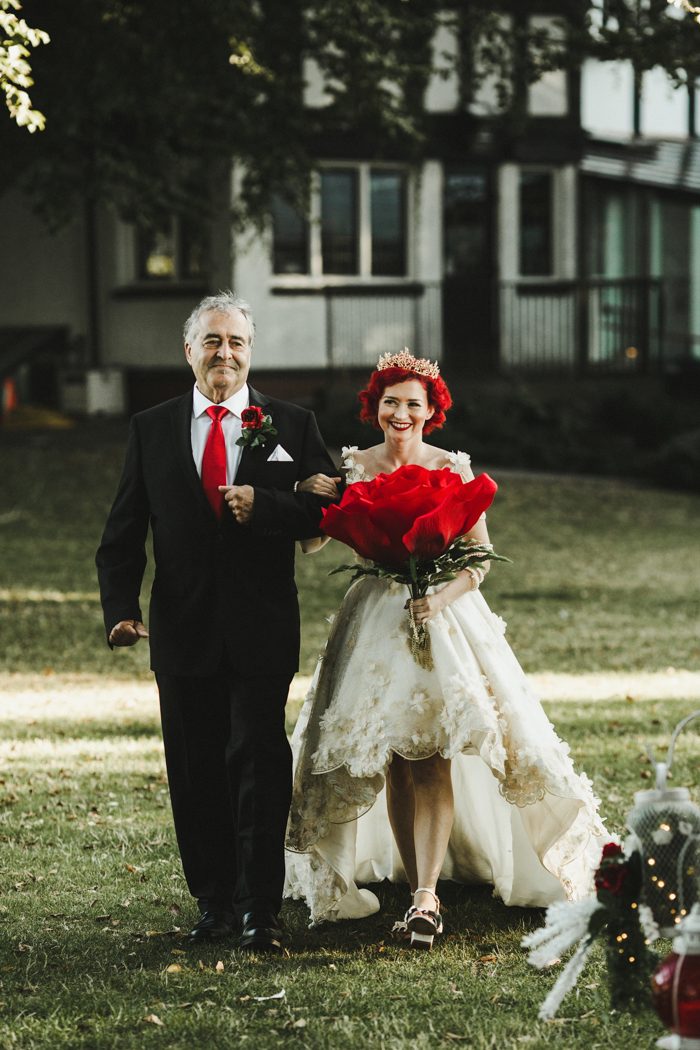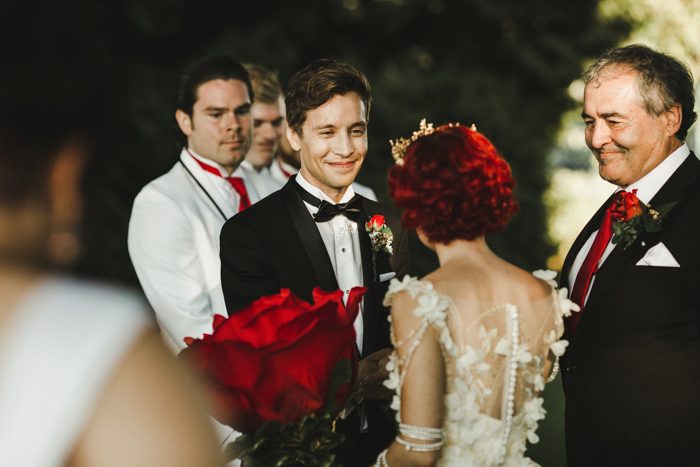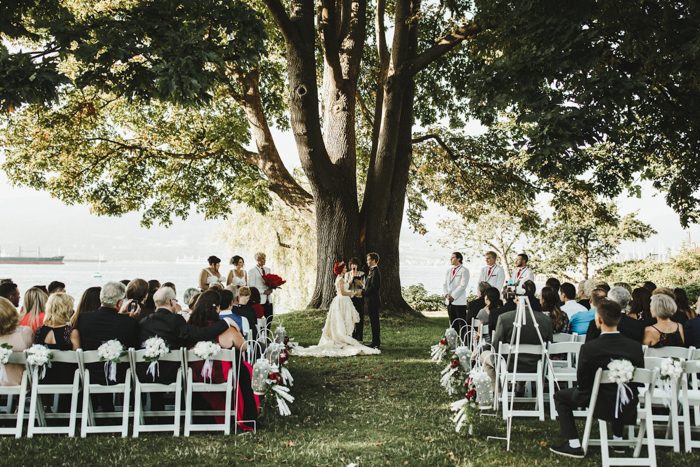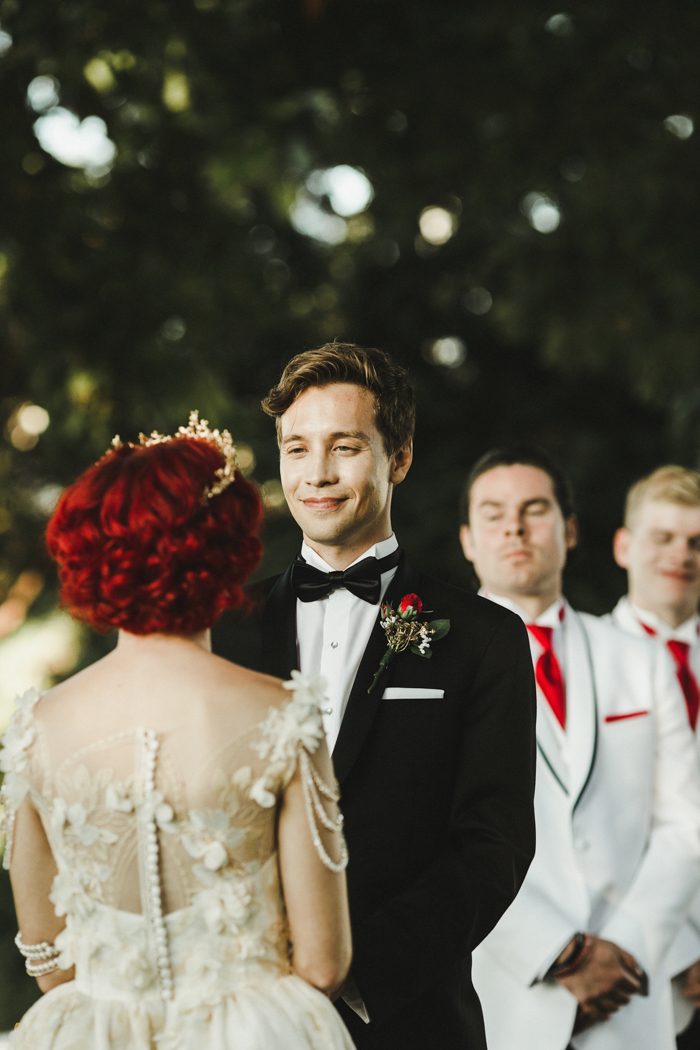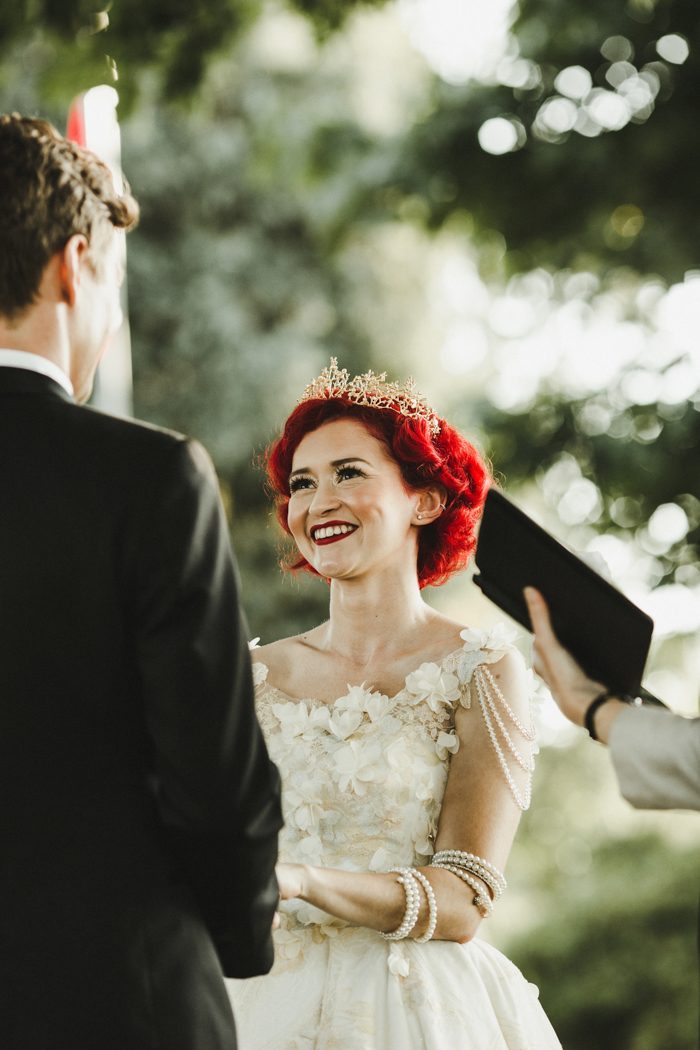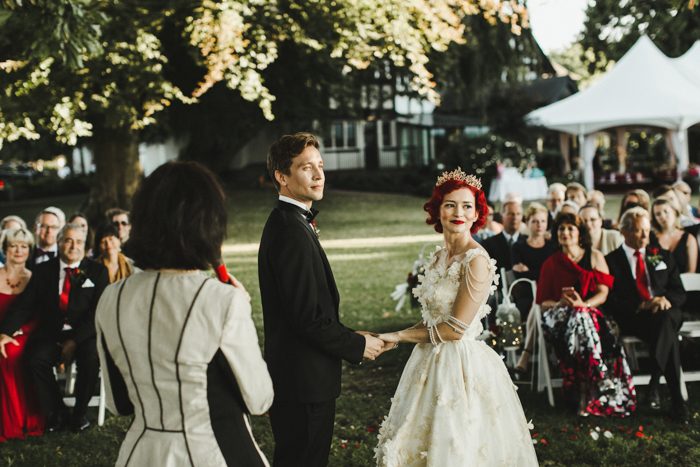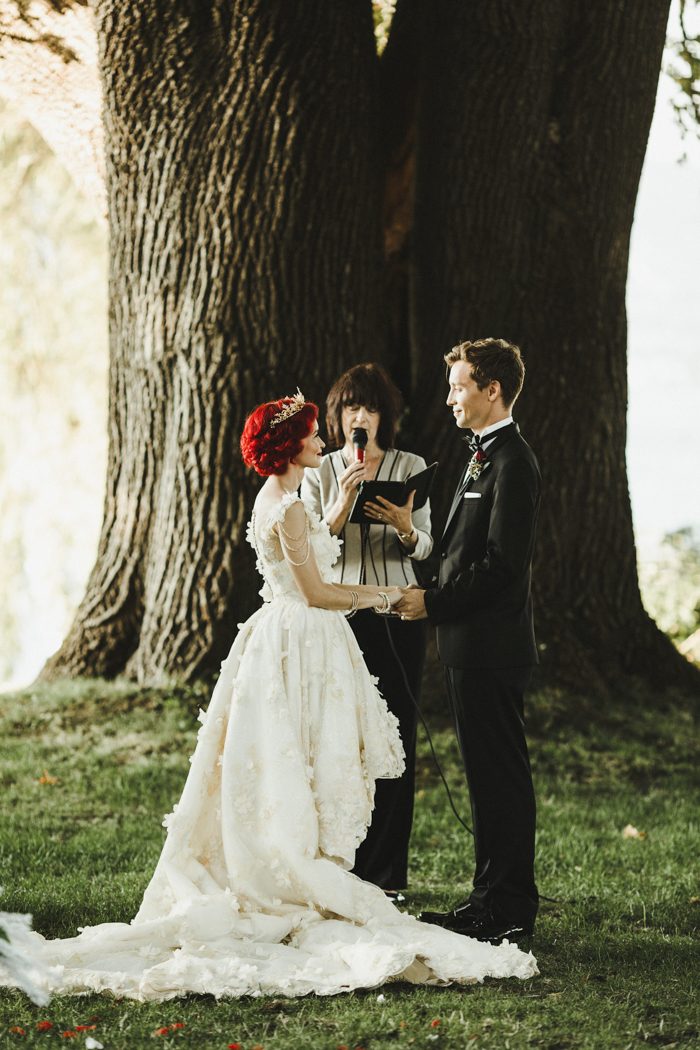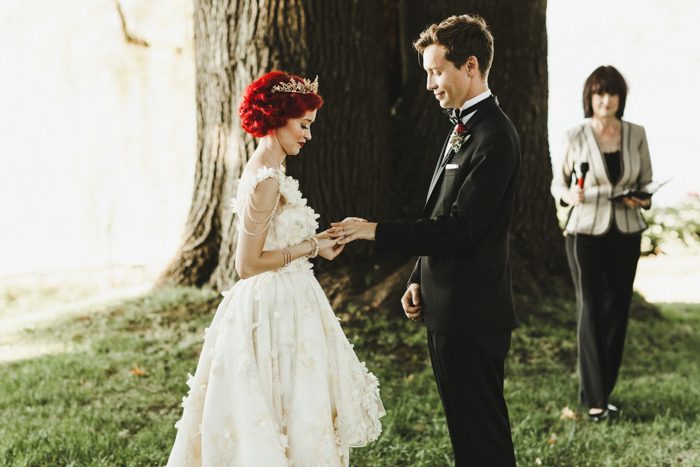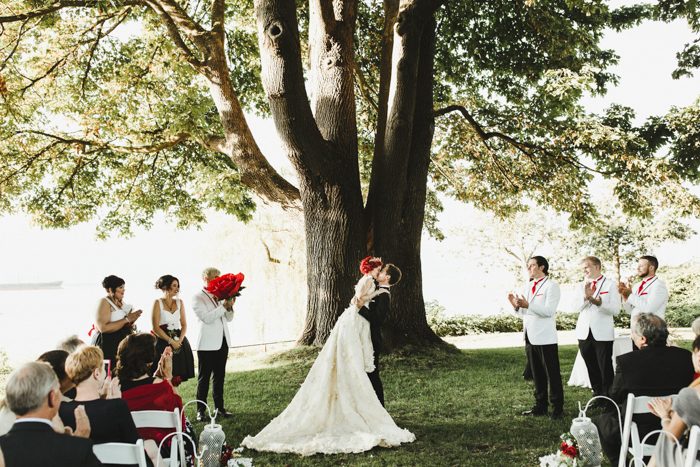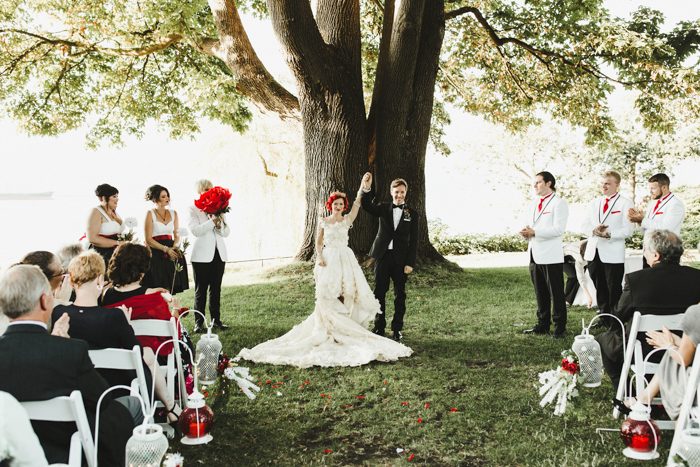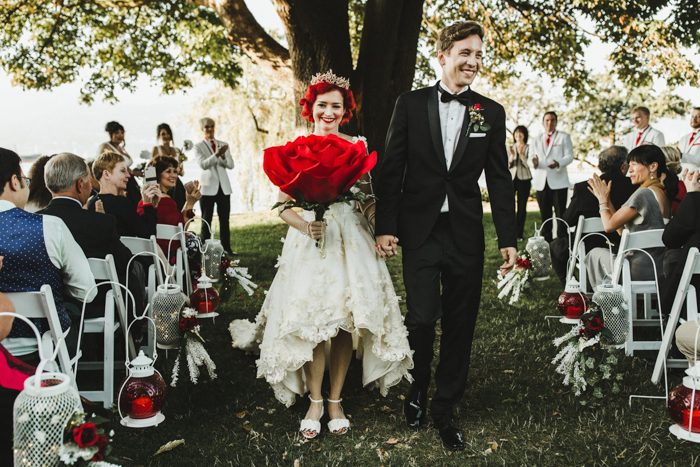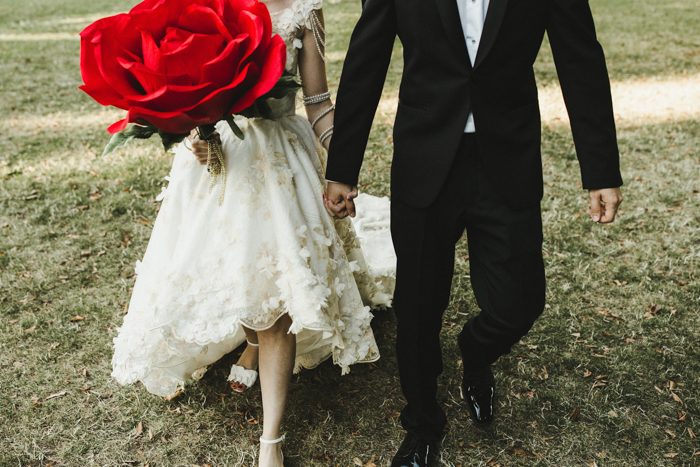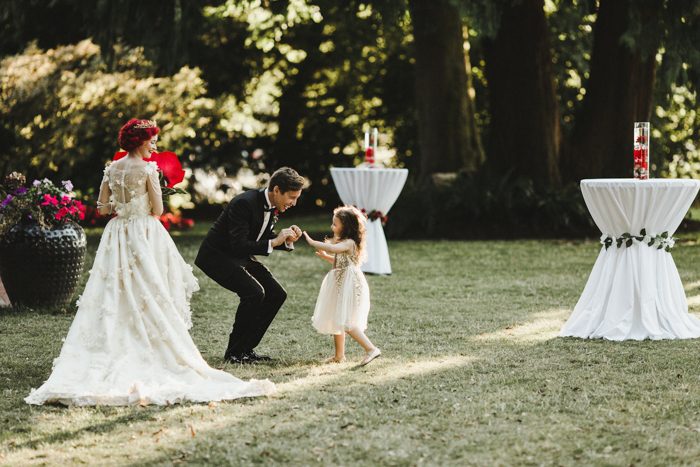 The best piece of advice we have is to know what you want, or figure out what you want and push for it. If it doesn't work, let it go. The only person losing out by holding on to that idea is you. You will be less stressed if you are nimble with your ideas.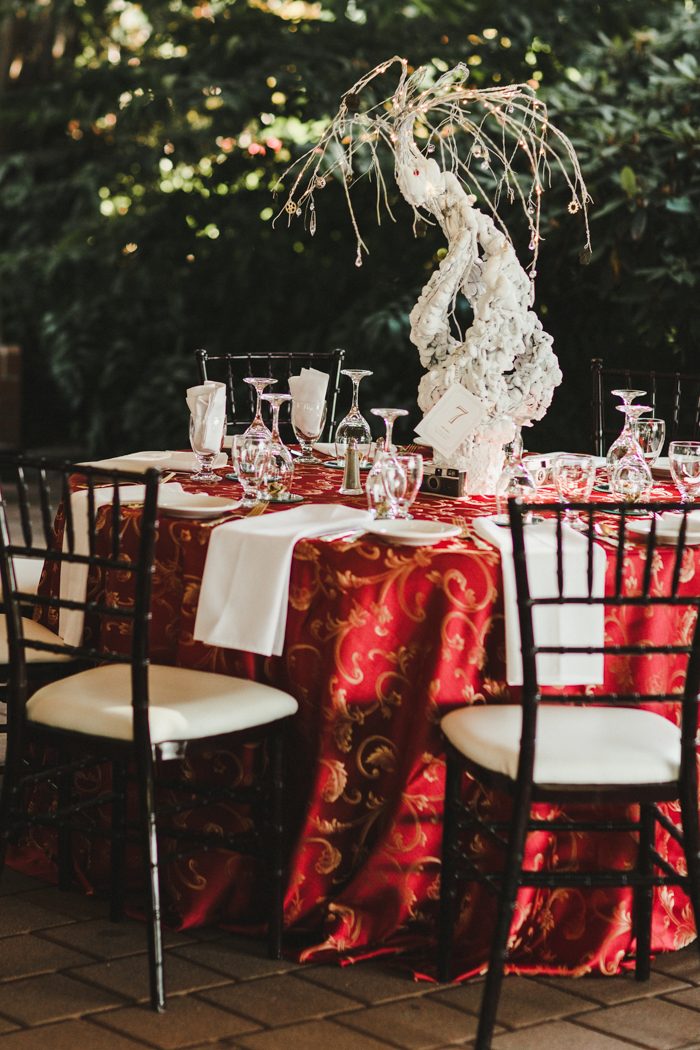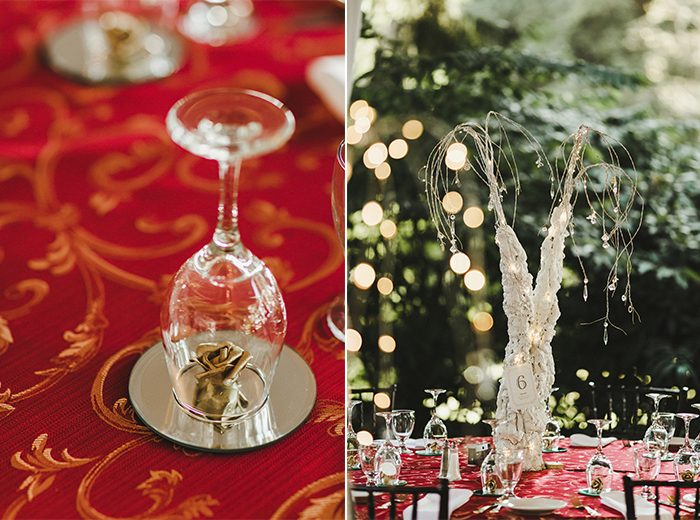 We DIY'd a couple of things, our favourite being the center pieces our friend John Ross made us. Each of them looked like they could be from a Tim Burton movie, but also brought a magical feel when the twinkle lights were turned on.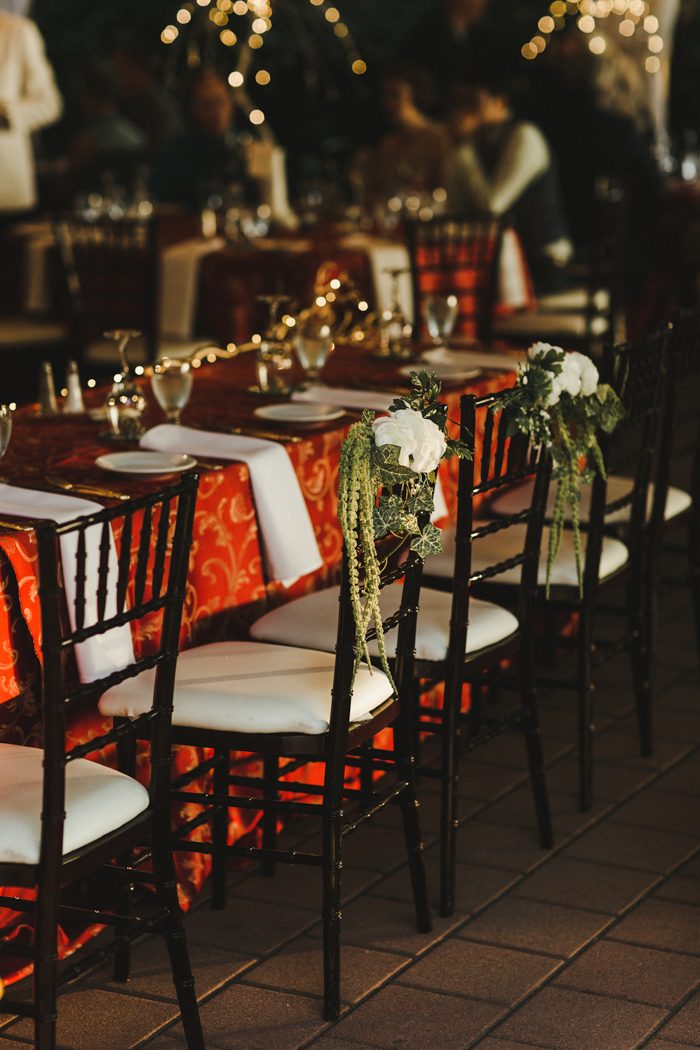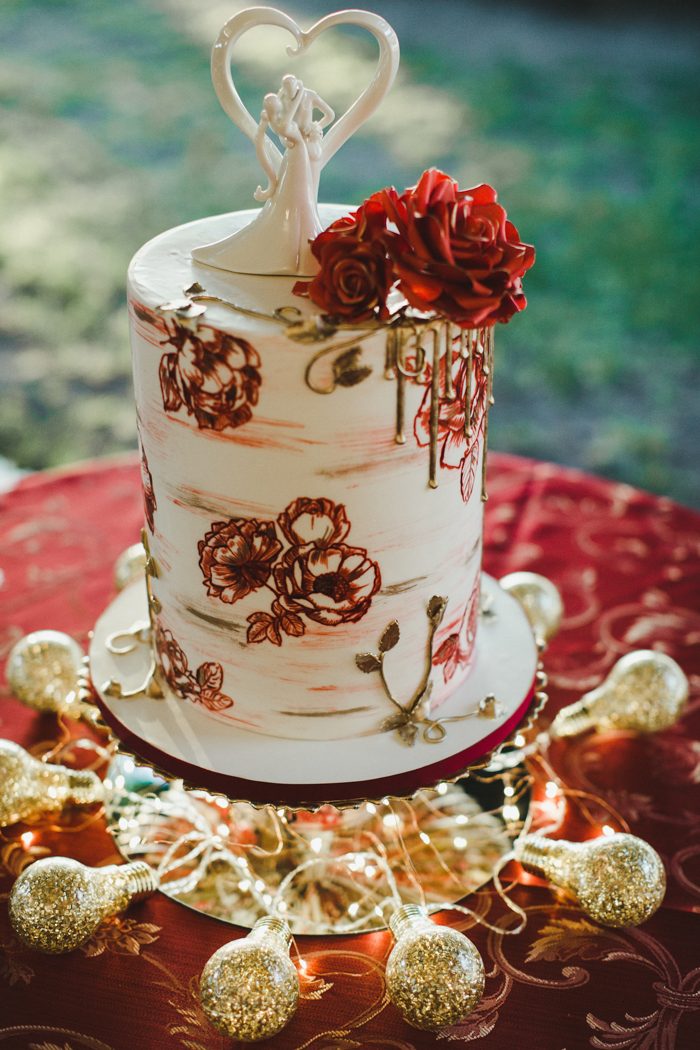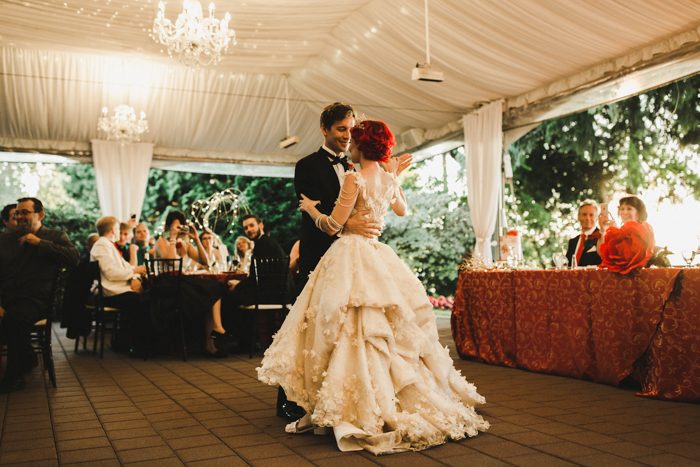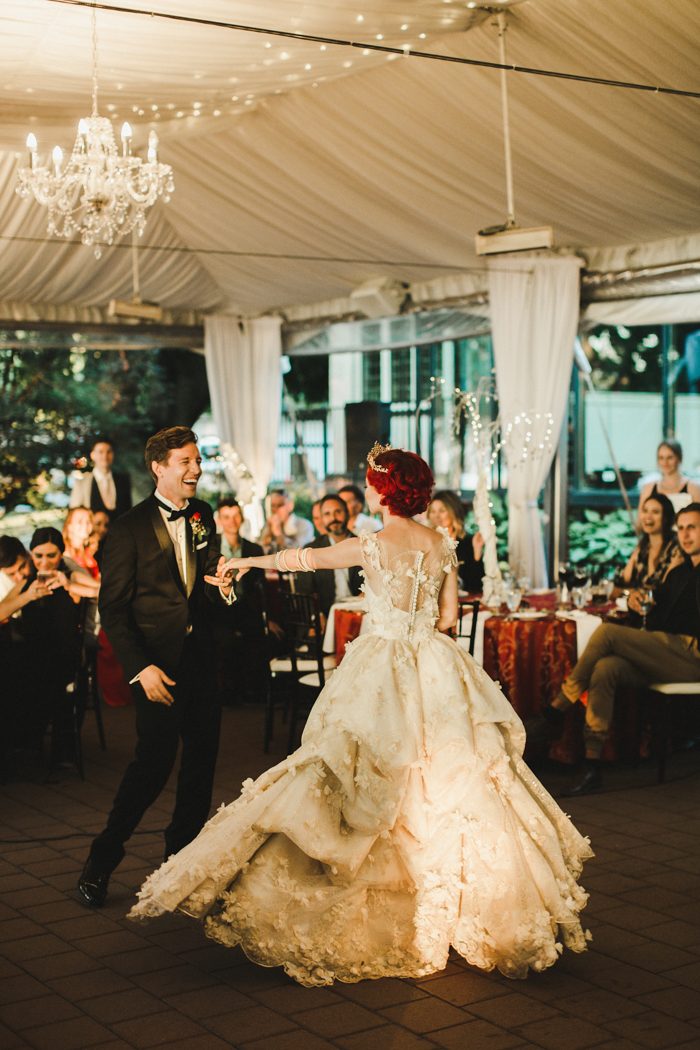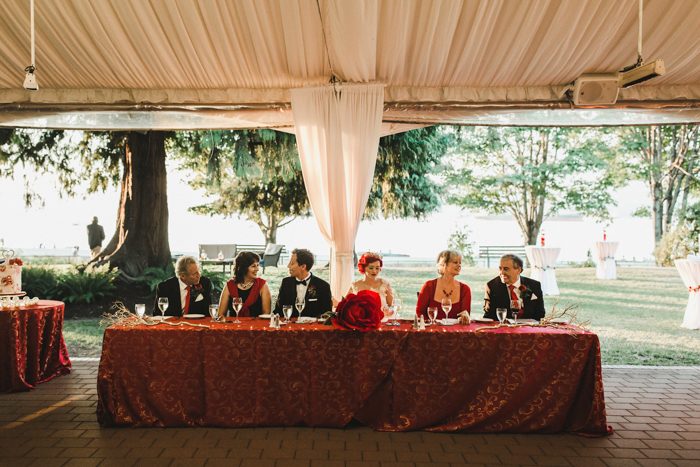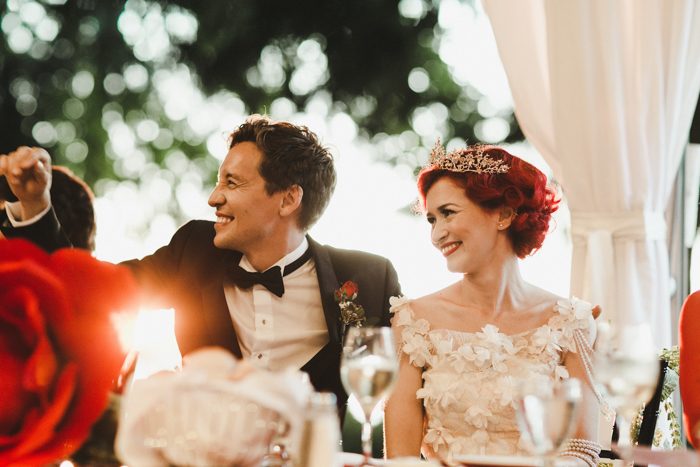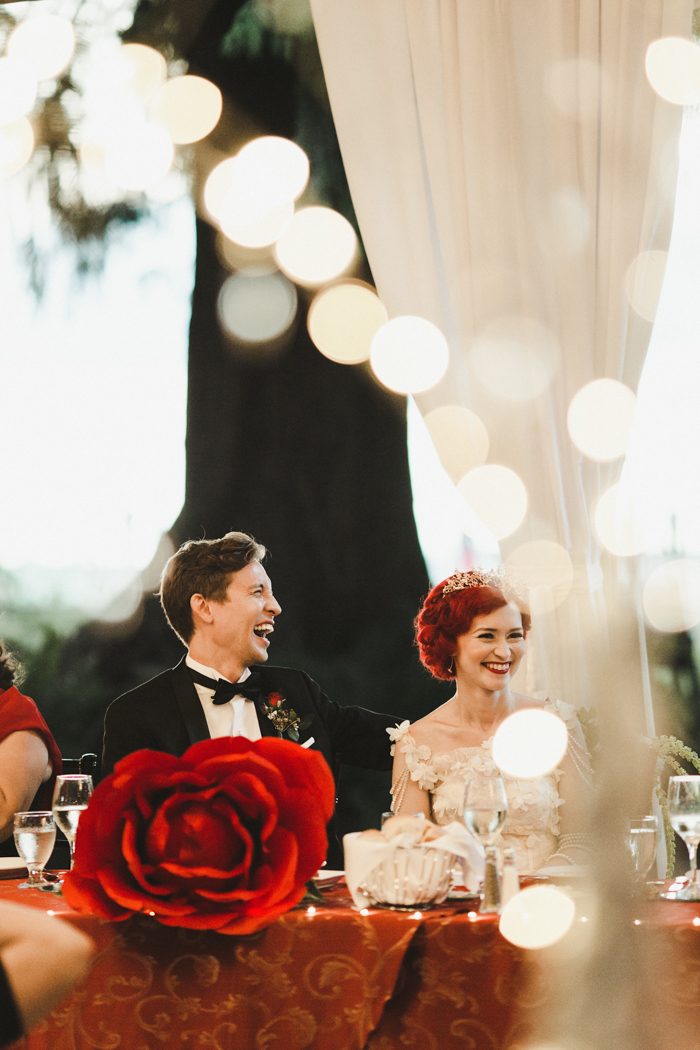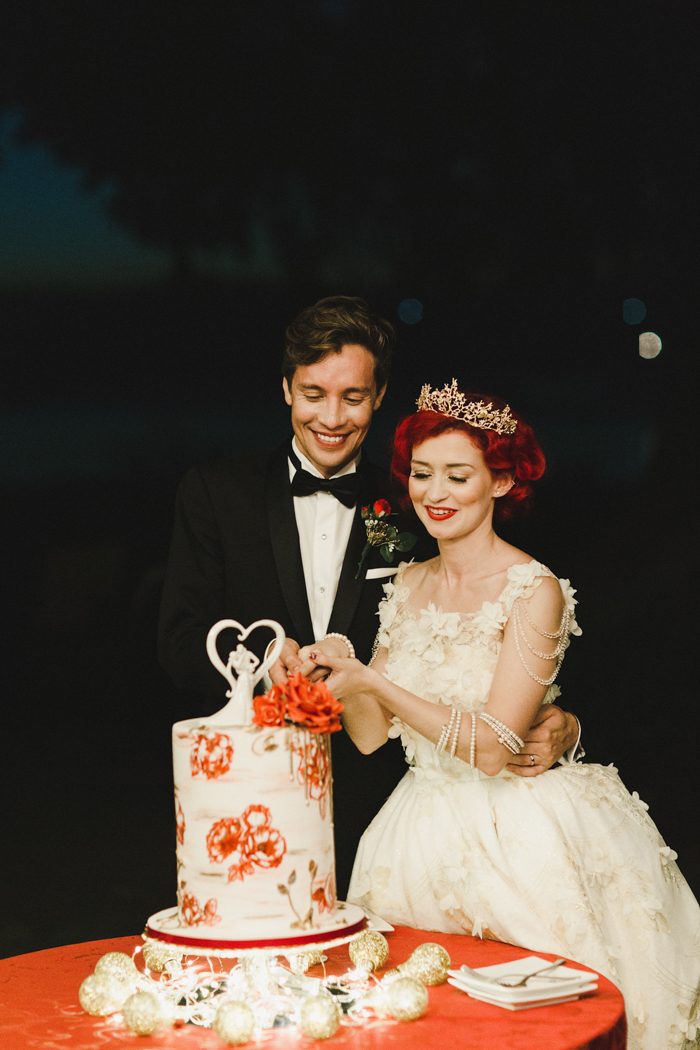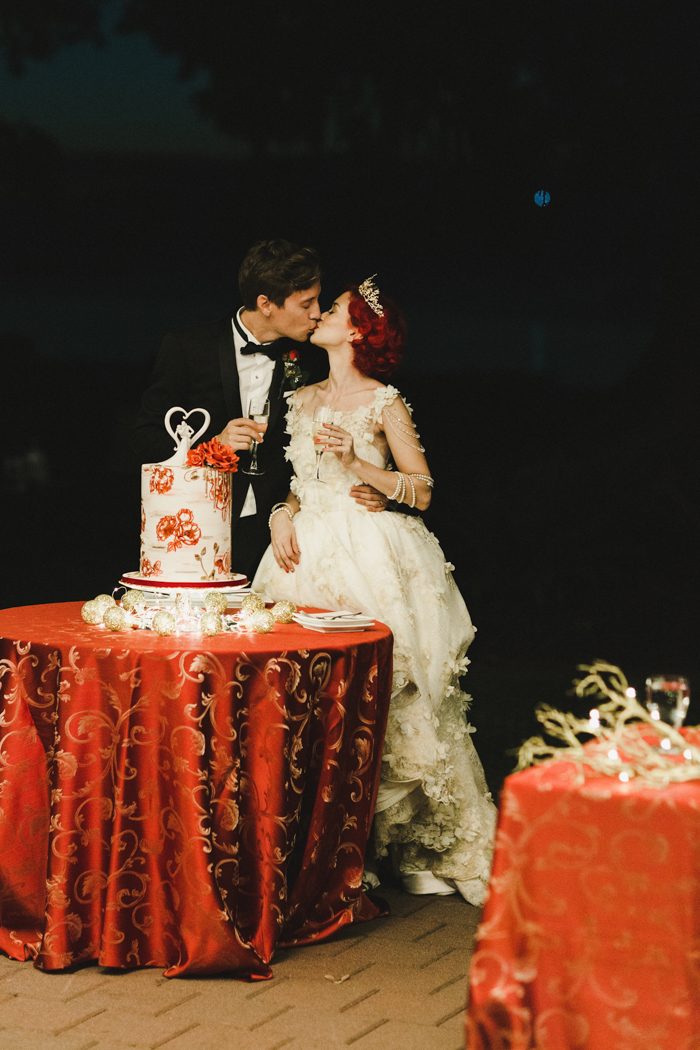 Shari + Mike definitely made an impact for us, spending 12 hours together capturing our day, and then blowing us away with the results! Their energy kept the entire day really fun, light, and stress free for most of the time.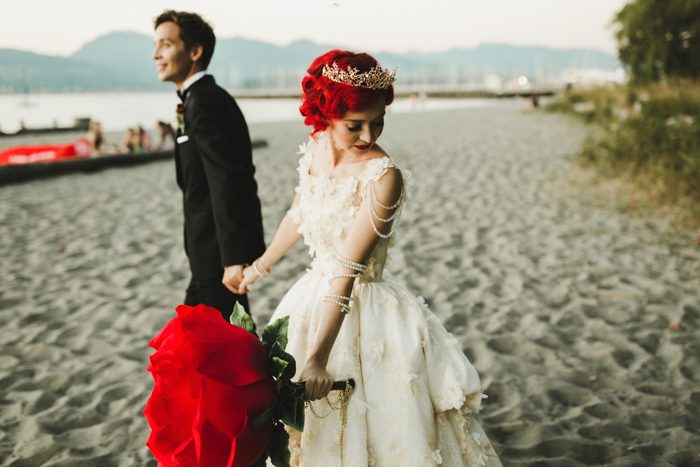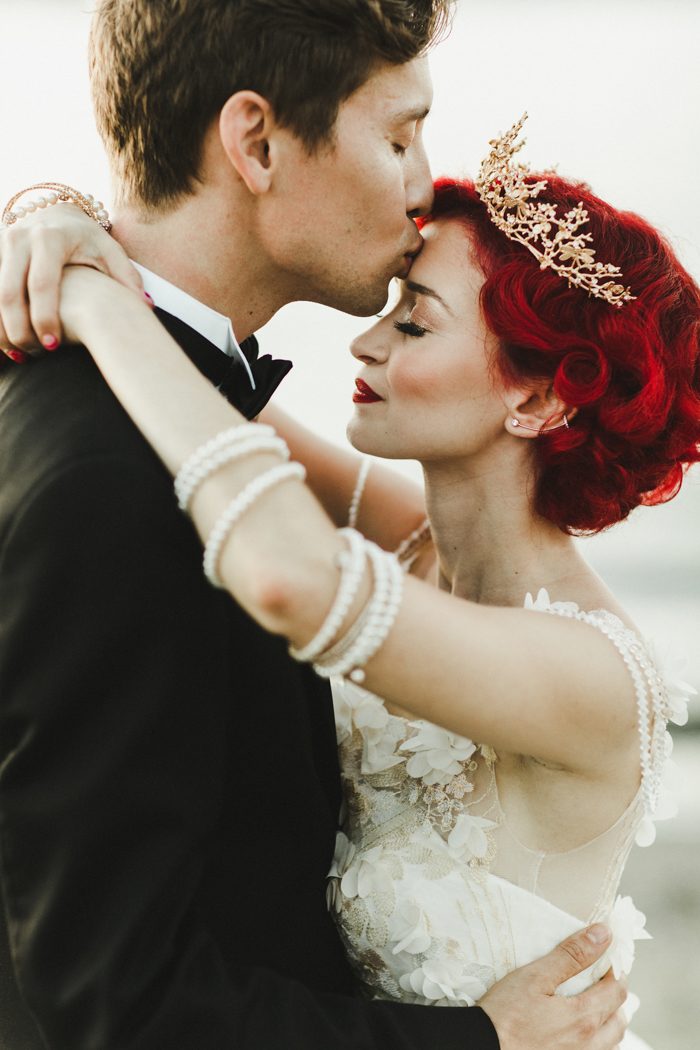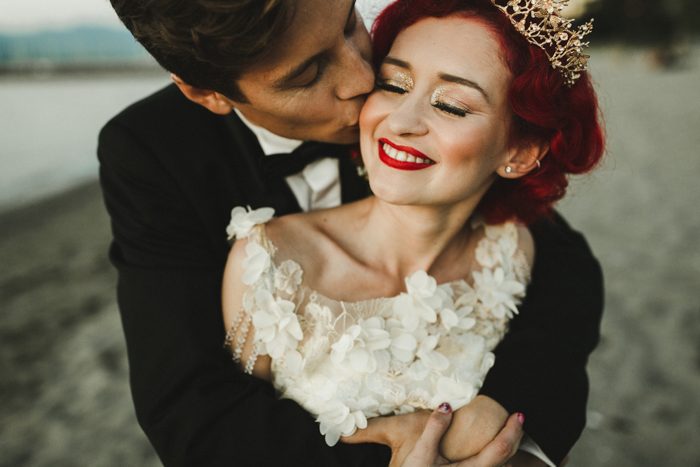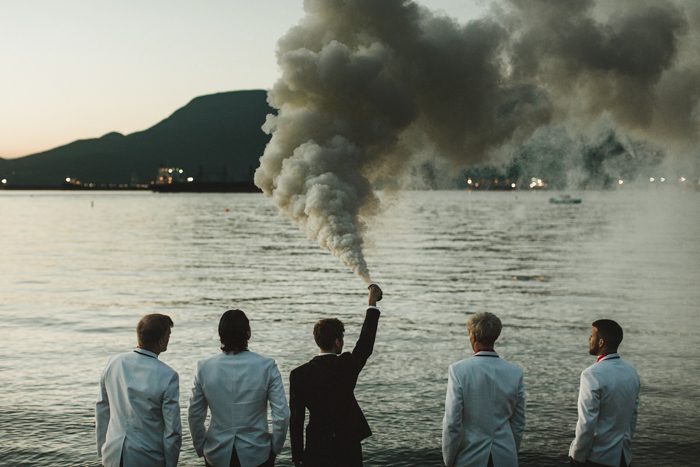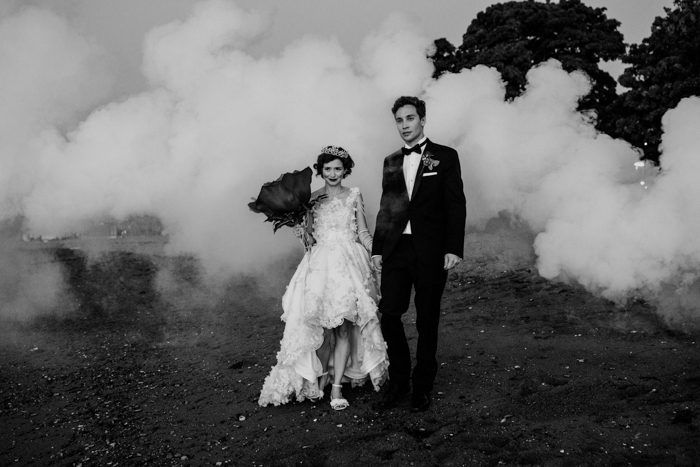 A big thank you to Junebug member Shari + Mike for sharing Lindie and Rudy's dreamy wedding day with us! To see more of Shari + Mike's work, take a look at this Villa Le Piazzole wedding that is quintessentially Tuscan.