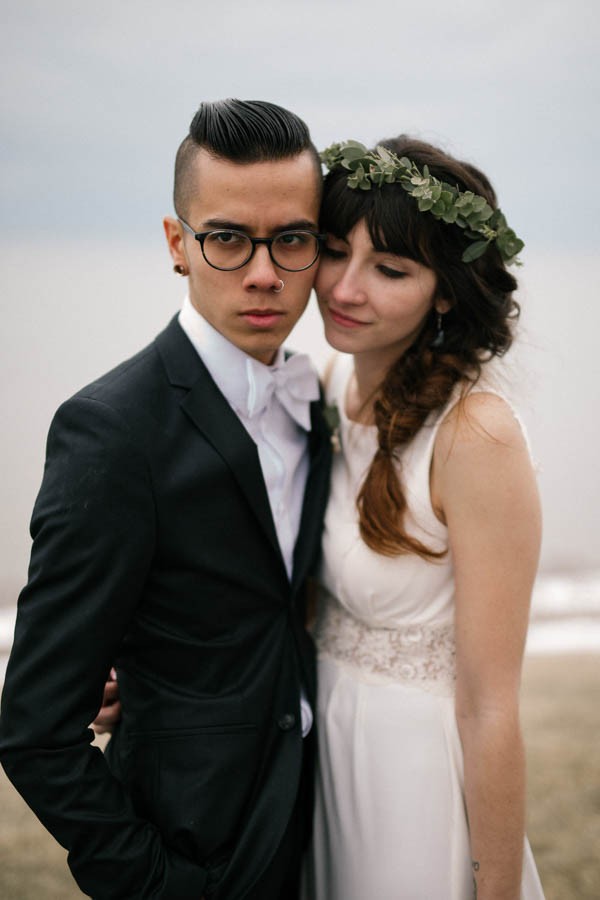 Joanna and Stefan knew that the most important part of their wedding in Wisconsin would be the ceremony. For that reason, they focused a majority of the planning on the gospel that would be spoken, the vows that would be made, and the inclusion of their closest family and friends. They wanted each part of their big day to have special meaning and purpose, and they wanted to minimize stressing over insignificant party details. They said "I do" at The DeKoven Center, and Sally O'Donnell Photography captured some memorable moments from their big day, including their moment of silent prayer right before the ceremony.
The Couple:
Joanna and Stefan
The Wedding:
The DeKoven Center, Racine, Wisconsin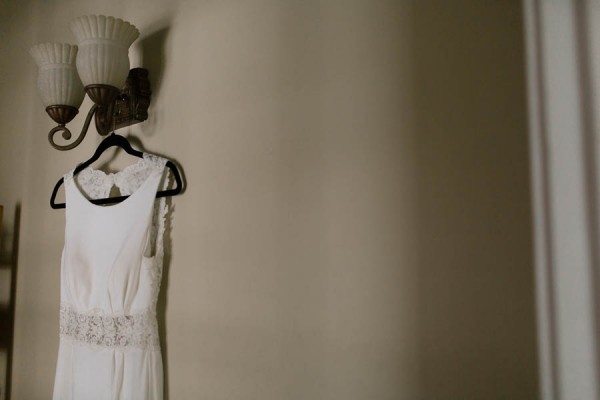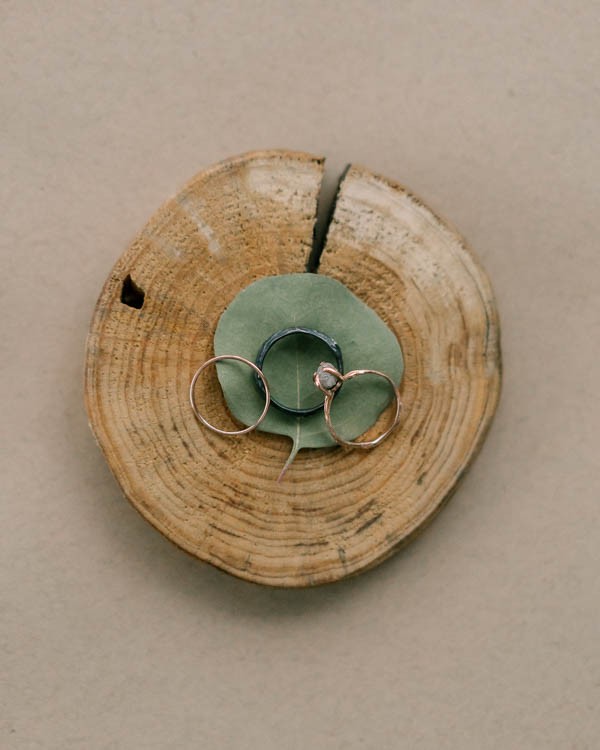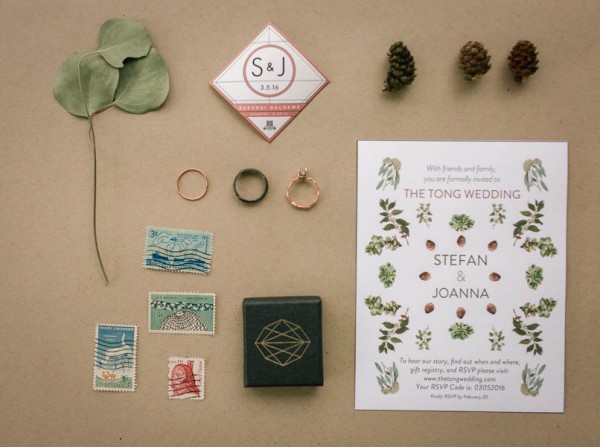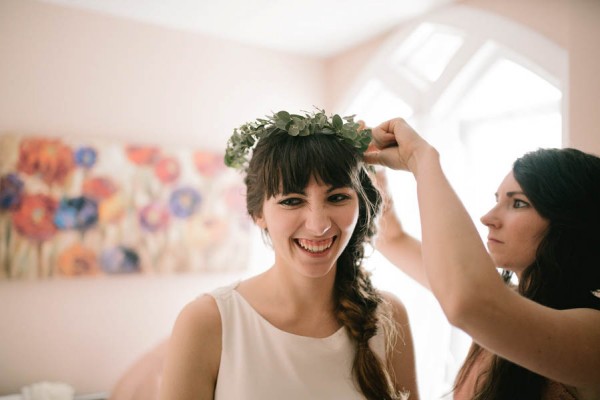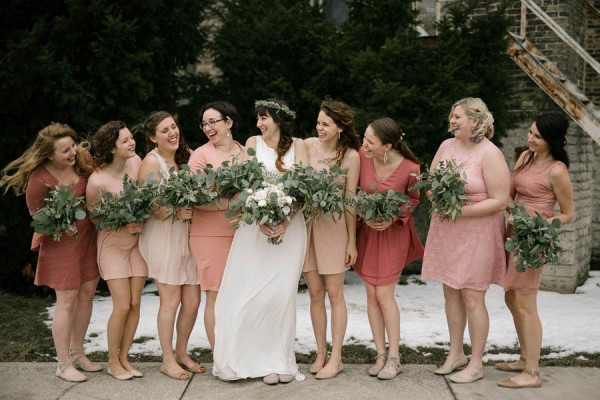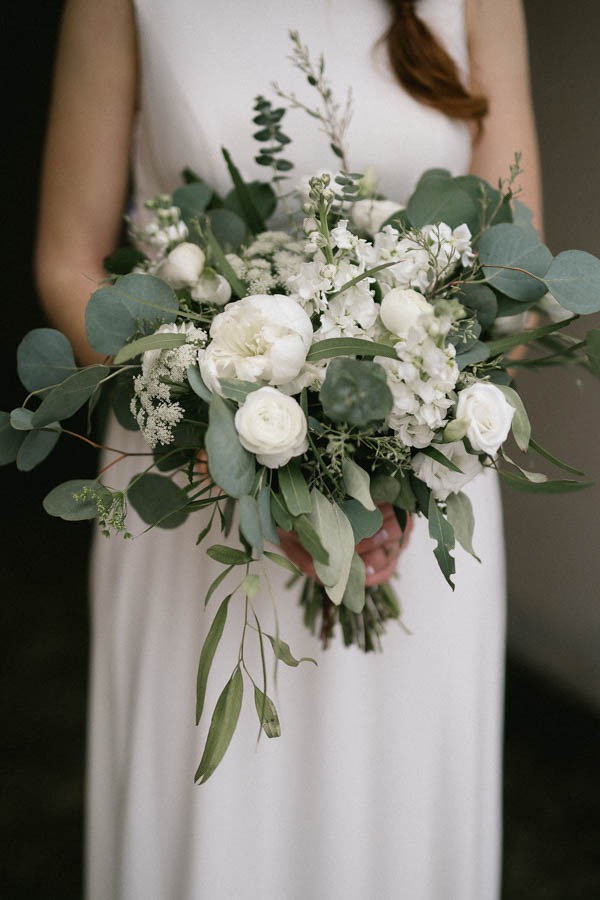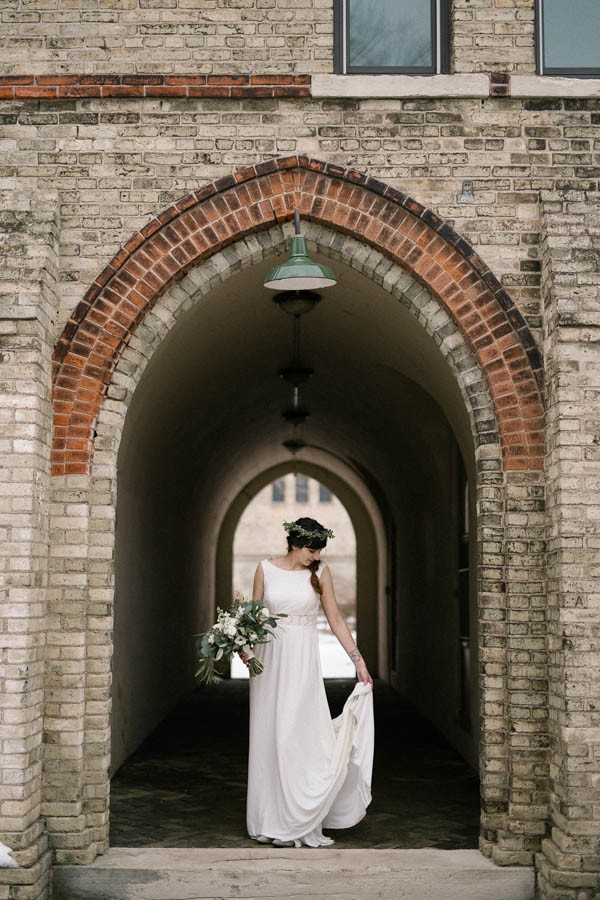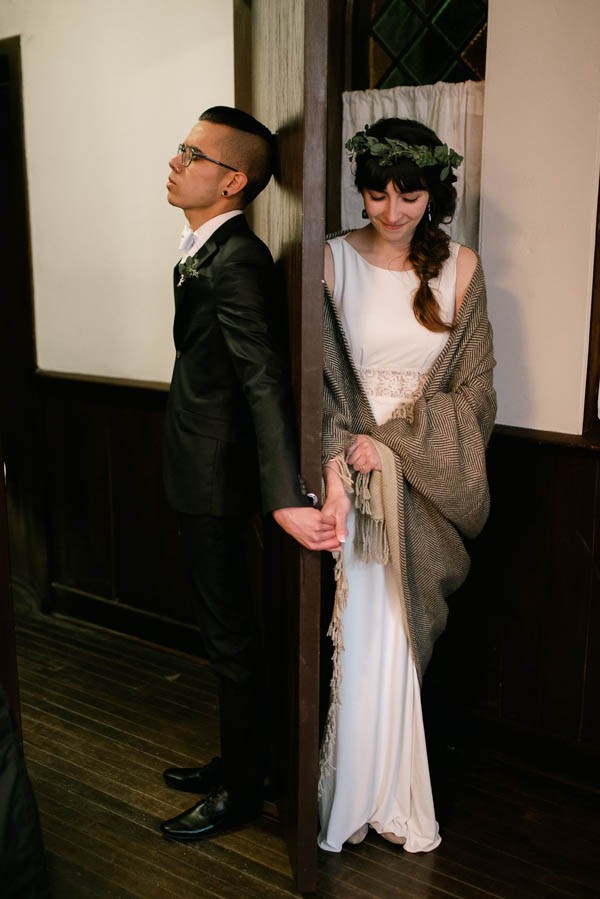 Before the ceremony Stefan & I had a moment of prayer. We didn't see each other, but we held hands across an open door as I was hidden in the corner. That moment when Stefan reached out across the door to hold my hand was unforgettable. We prayed in that moment that we would feel the gravity of the difficult and exciting vow we were about to make to one another.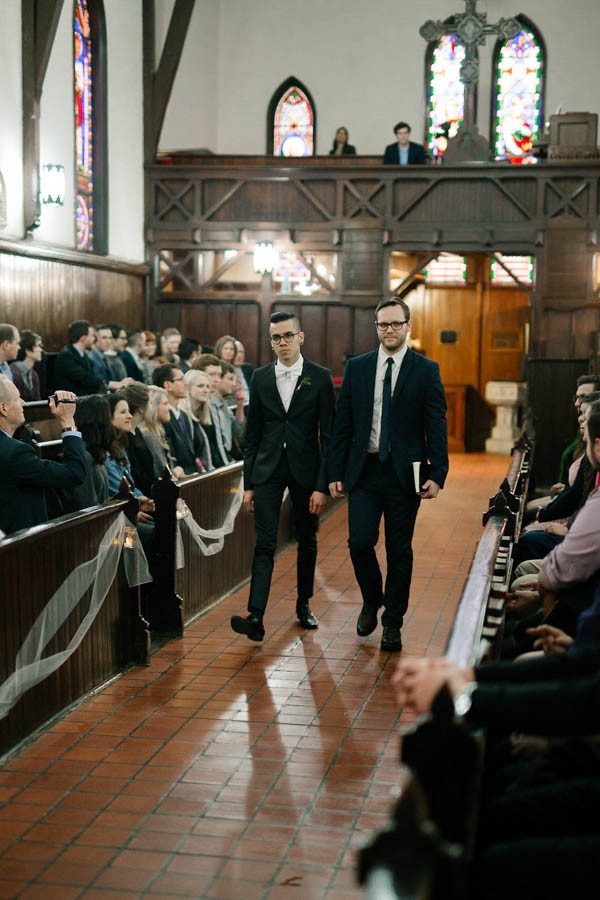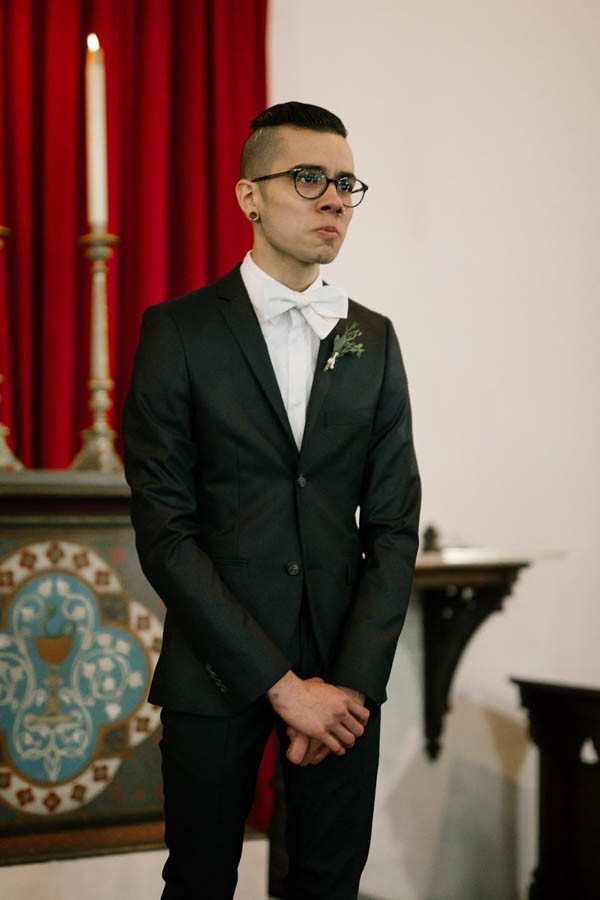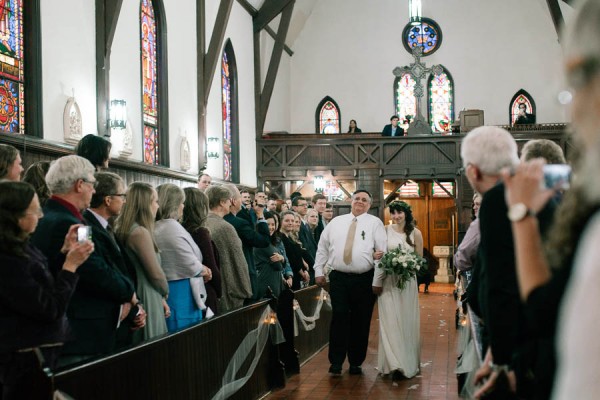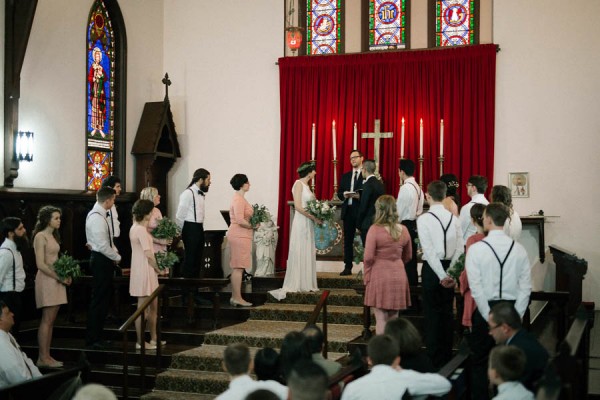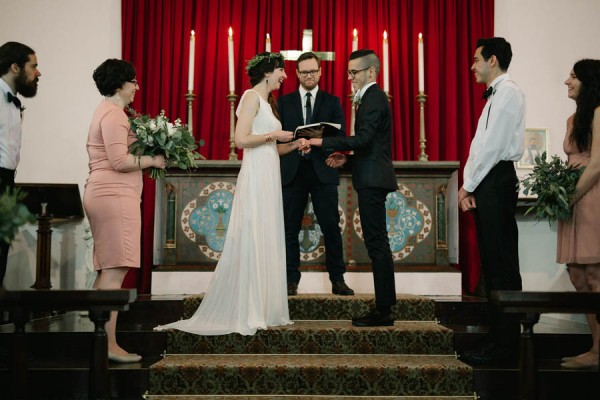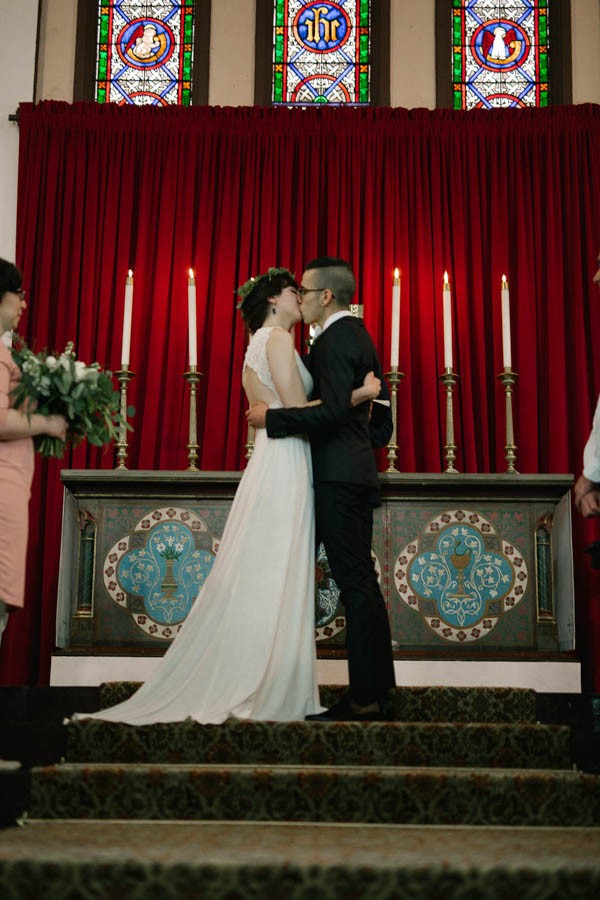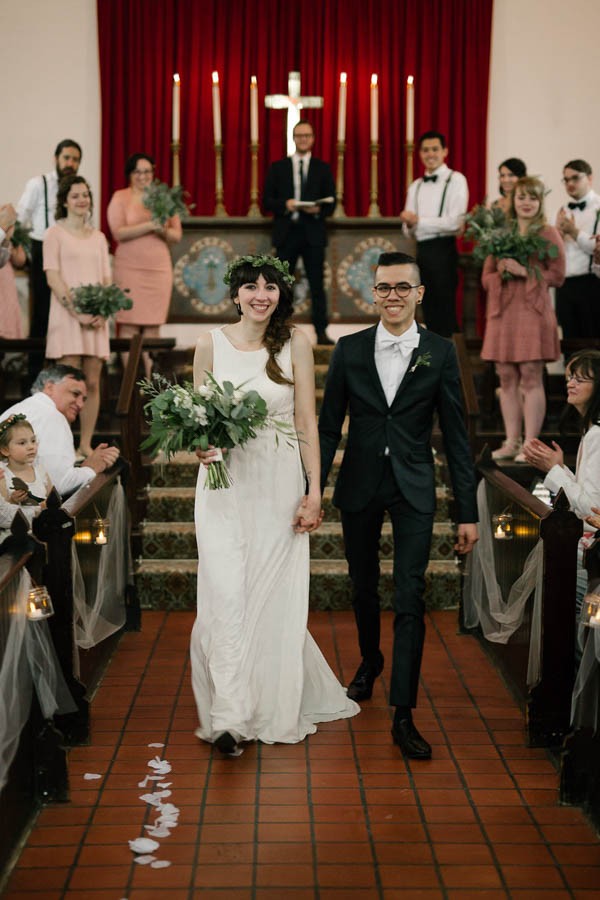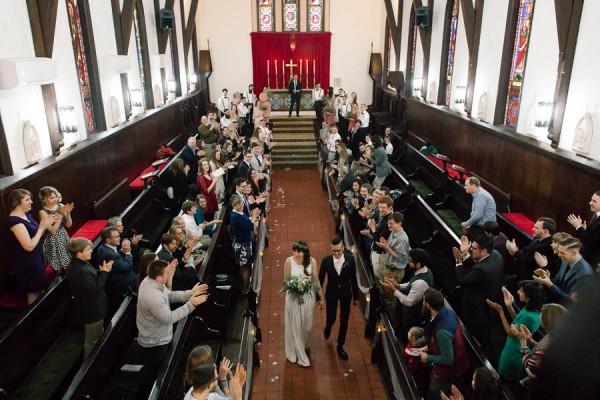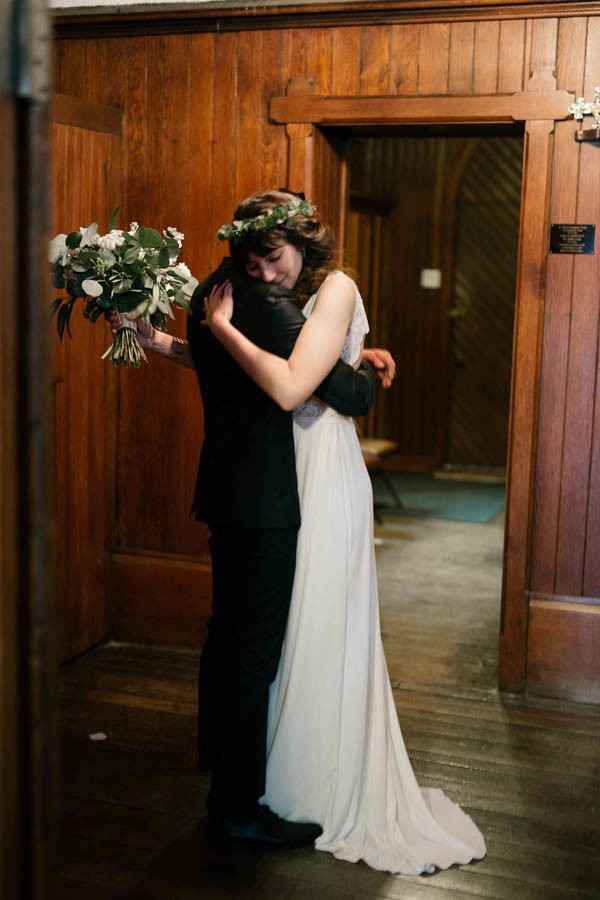 We started with the meaning behind our wedding, and went out from there. We talked at length about what each part of the day symbolized, and the deeper importance of that moment. That always made it clear which things to include and which to throw by the wayside.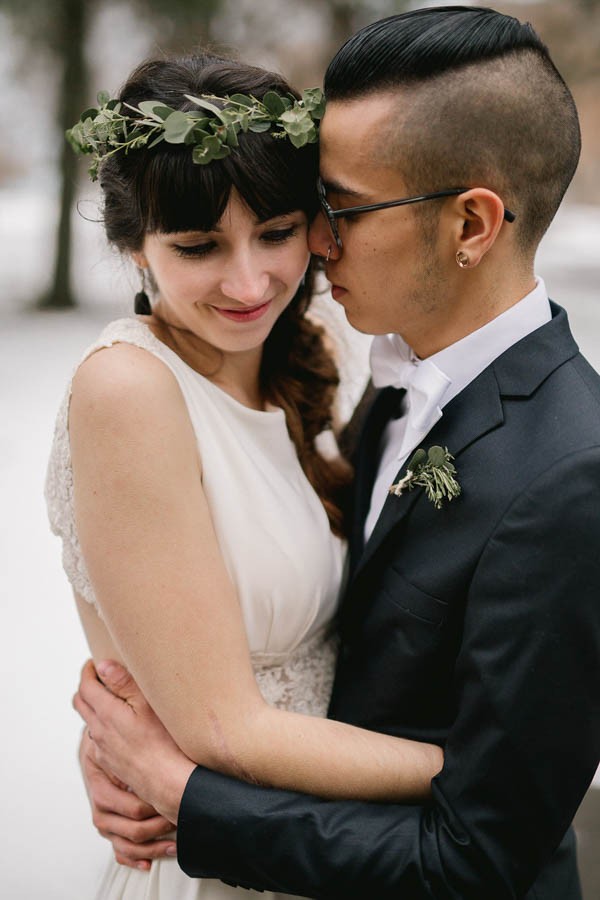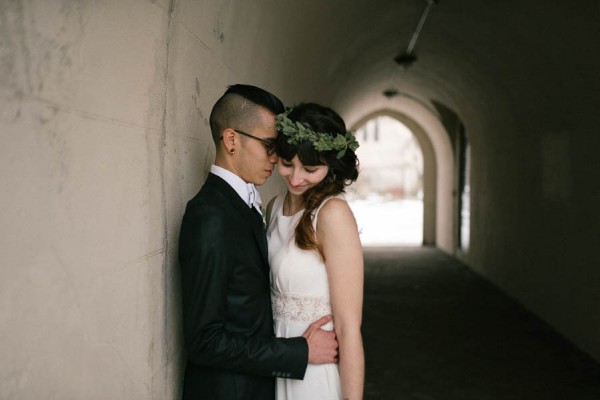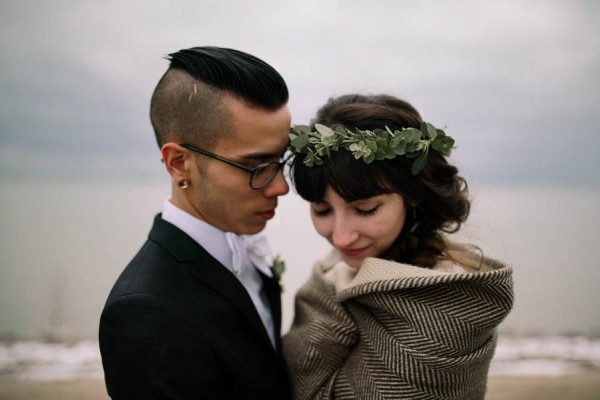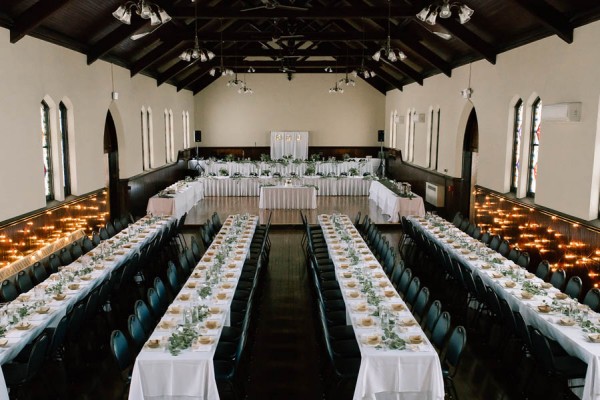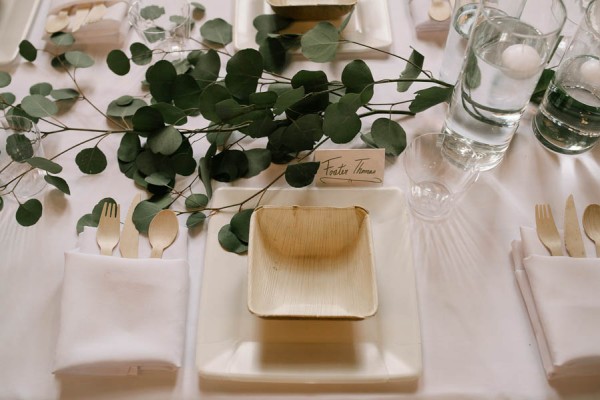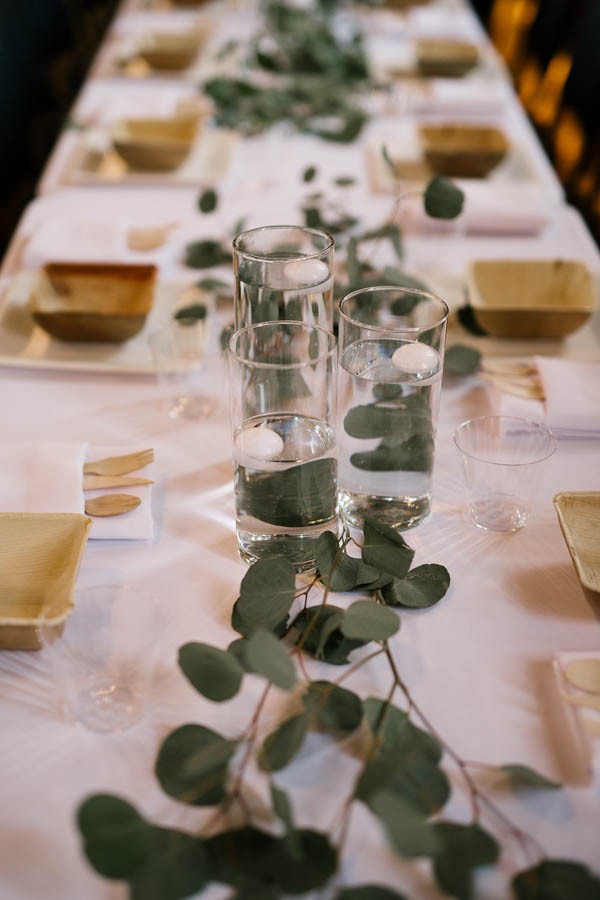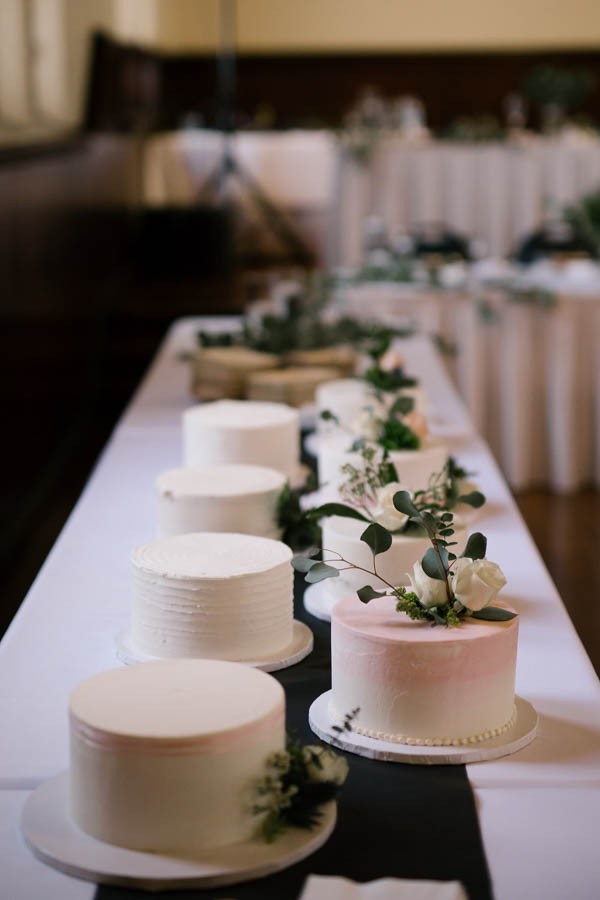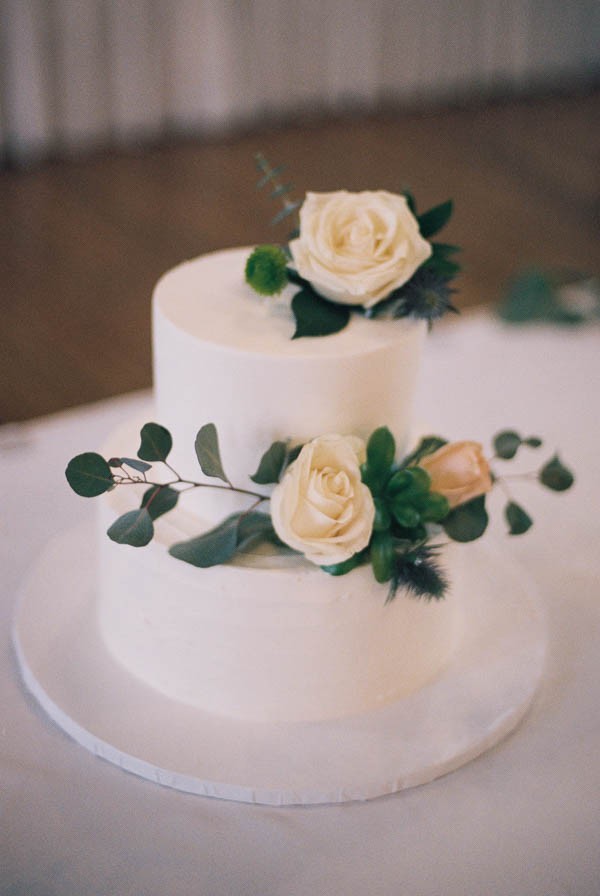 Each person walked away with one bottle of ginger beer from Spruce Soda Co., our dear friends new soda company. He started making and perfecting the ginger beer recipe during the time that Stefan & I began our relationship, and he and his fiance were responsible for bringing us together. We also gave each guest a small bag of Burundi Gackowe coffee from Hansa Coffee Roasters, the coffee company we both work for.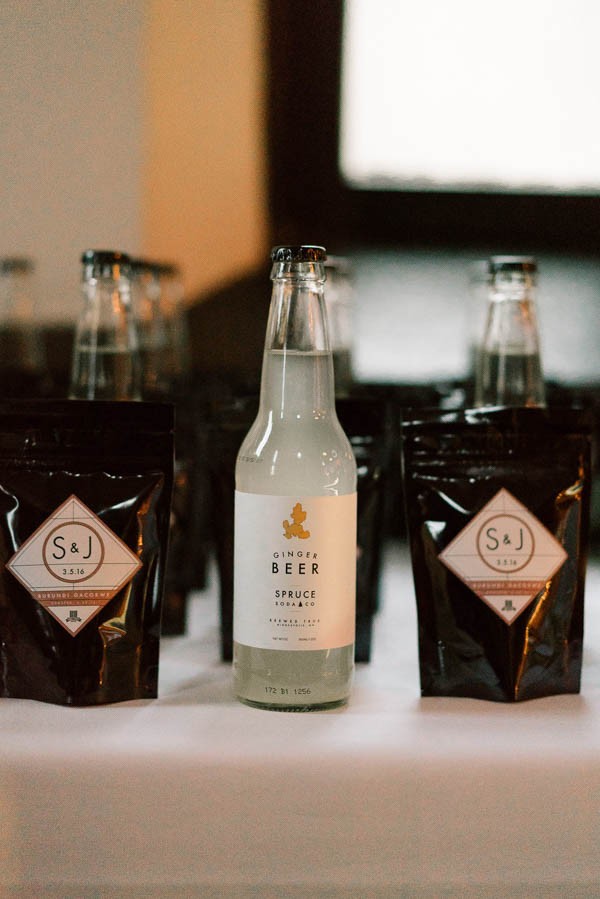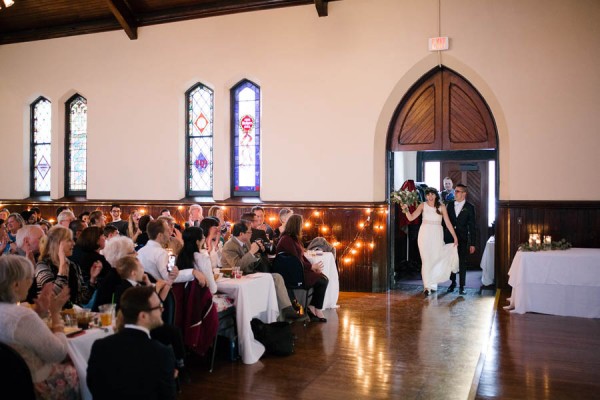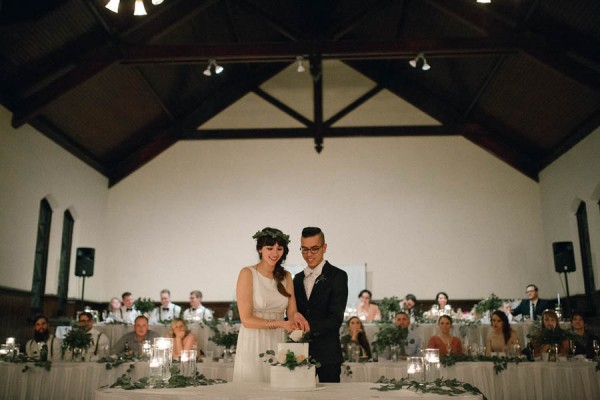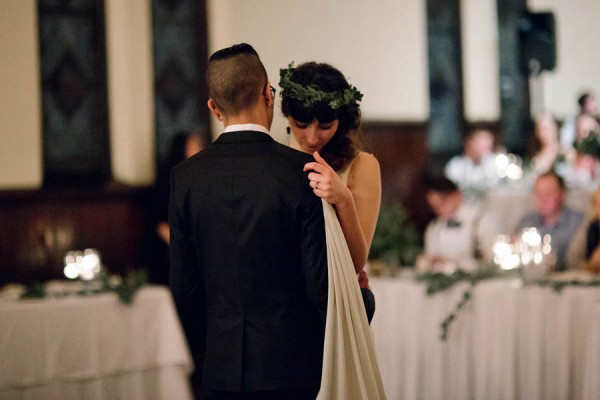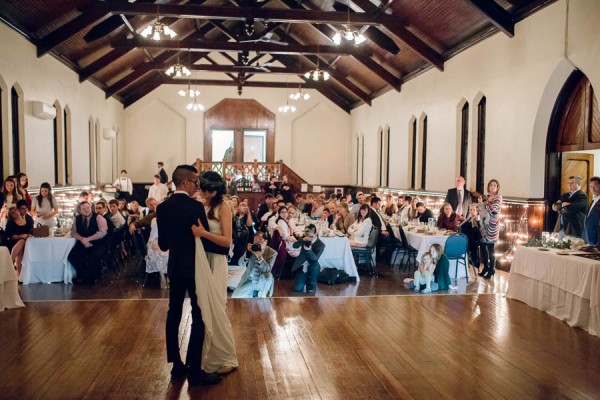 Processional – Last Party by Mika
Recessional – Wake Up by Arcade Fire
First Dance – Surely We Can Change by David Crowder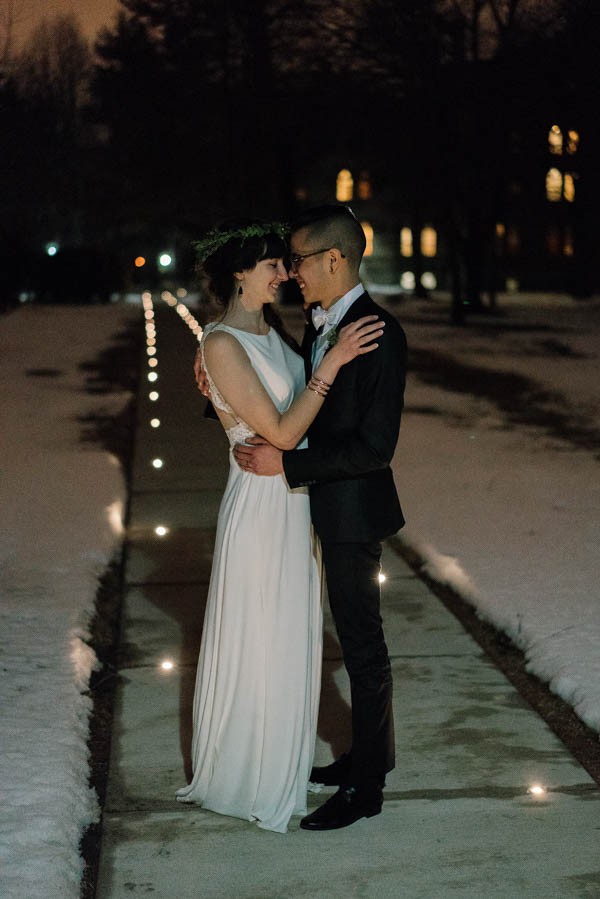 Many thanks to Sally O'Donnell Photography for sharing Joanna and Stefan's Wisconsin wedding with Junebug. For more green and white wedding inspiration, take a look at Erica and Bryce's sentimental Monterey Bay wedding at Monarch Cove Inn.