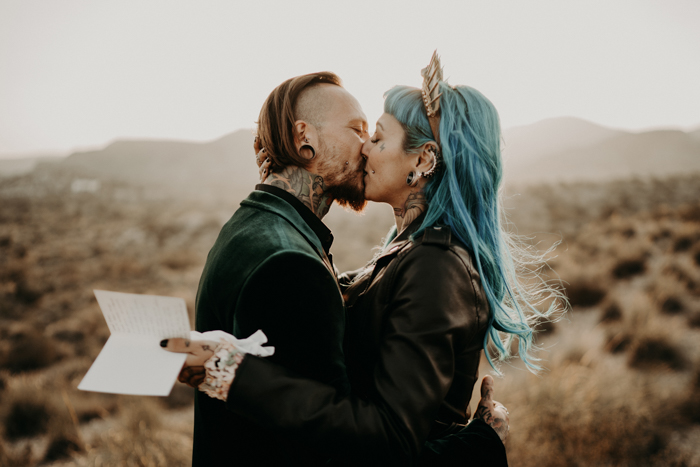 Aïda and Ismael's edgy Tabernas Desert elopement is pure rock star goals! We're totally obsessed with how this couple brought their personalities into the mix on their special day. On the morning of their elopement, Aïda and Ismael got ready together at a rustic-style building that used to be part of a western movie set. It was a perfect, moody space that gave off all those vintage rocker vibes! If you think their pre-ceremony location is cool, just wait until you see the vast desert where the couple shared their vows—and ceremonial vodka shots—under the golden Tabernas desert sun. We can't imagine a more perfect photographer pair for this rockin' duo than The Quirky, who was there to capture every laugh, tear, and badass detail!
The Couple:
Aïda & Ismael
The Wedding:
Tabernas Desert, Tabernas, Spain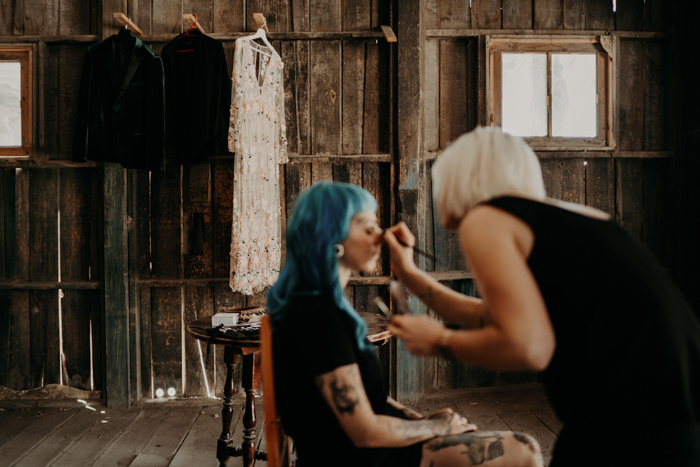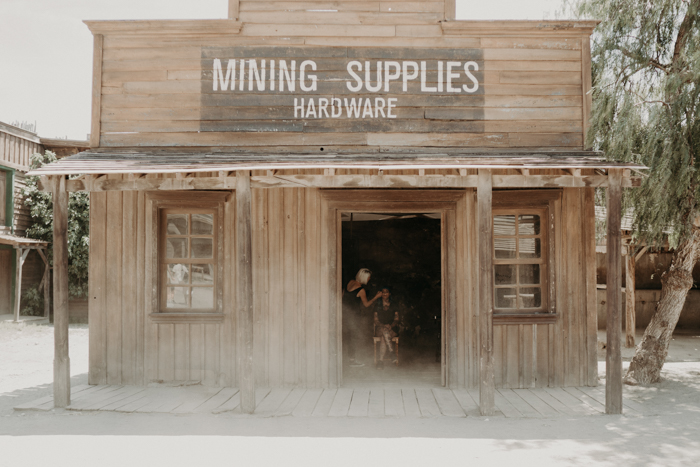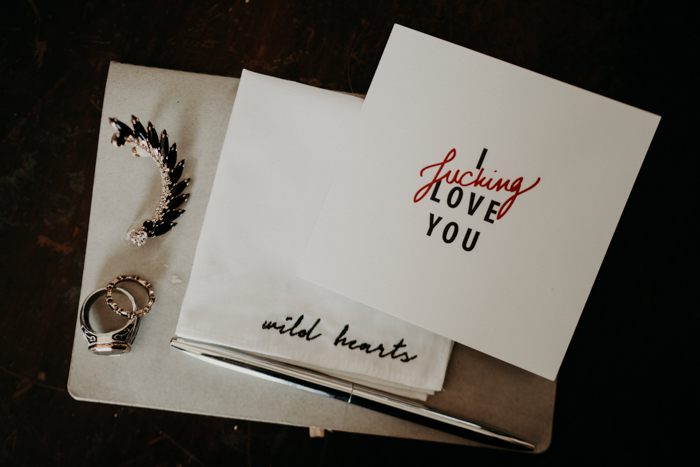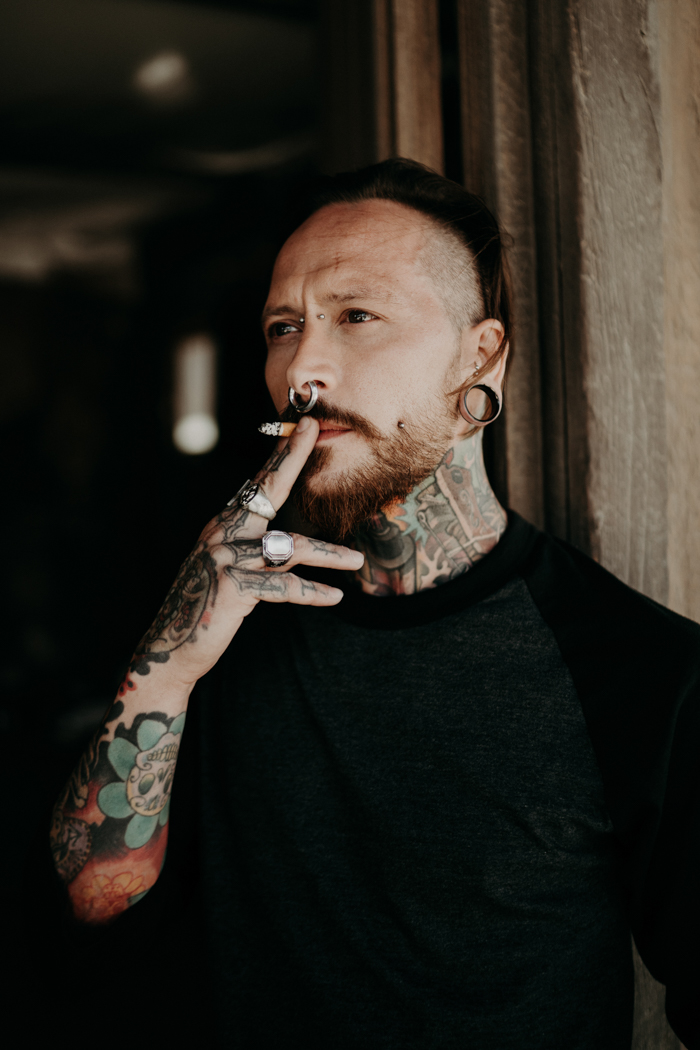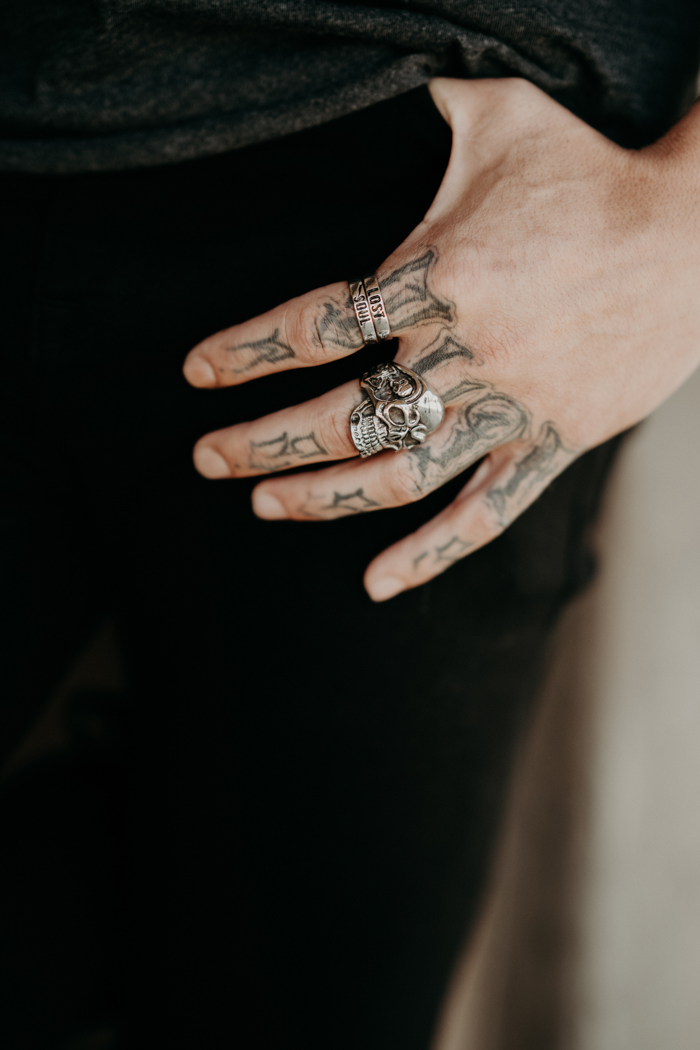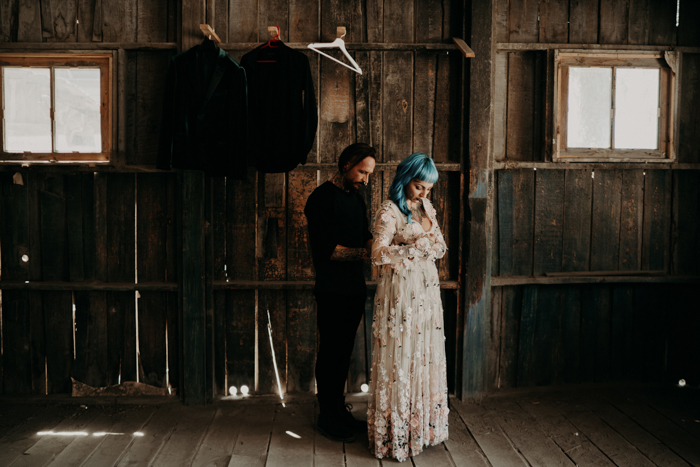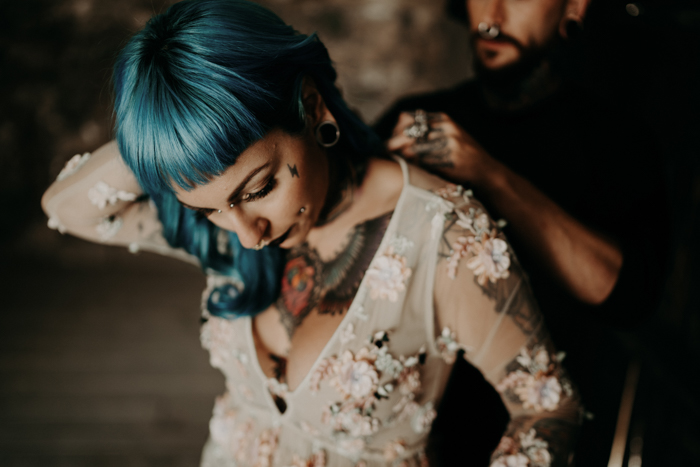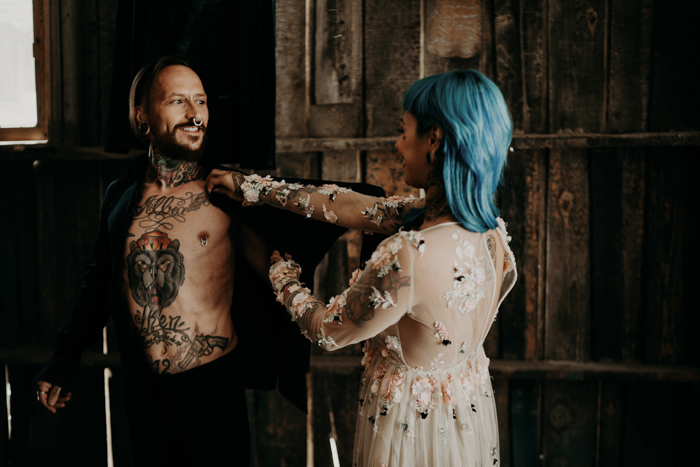 We're not a traditional style couple, so when it came to decide about the overall look, it was obvious we wanted something non-traditional. I'm not really into the white dress look, so when I saw the blush color wedding dress I immediately felt in love. A part of me is a bit romantic, so the flowers on it were the perfect touch. We wanted to find a place that was original, so when we heard about the western movie venue, we thought that it would be the perfect place to mix desert background with an original vintage twist.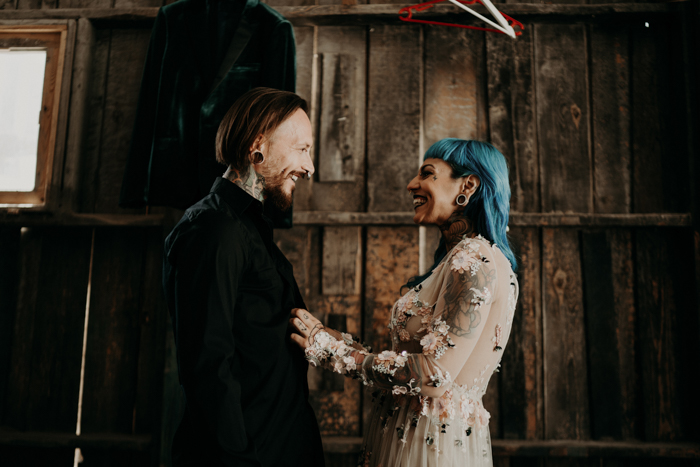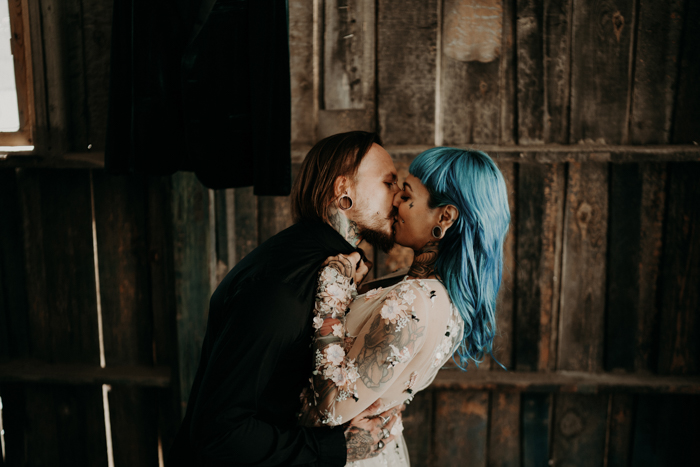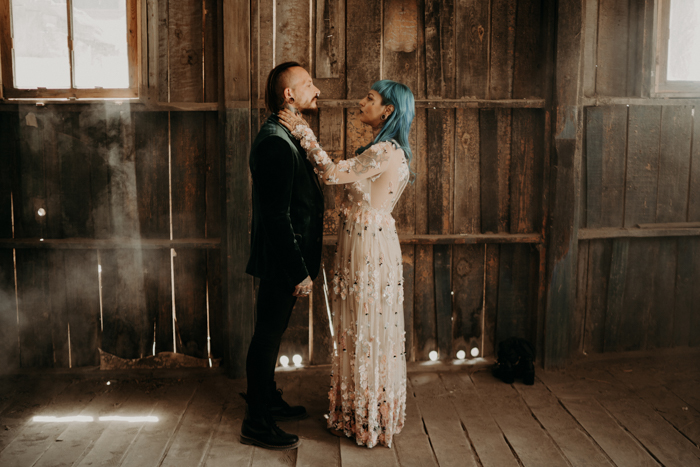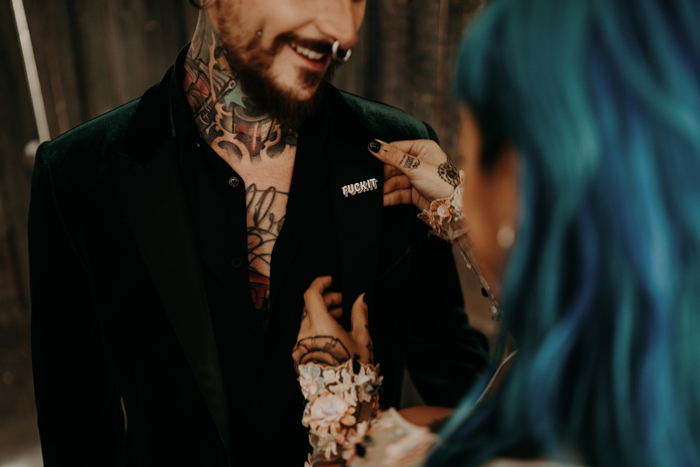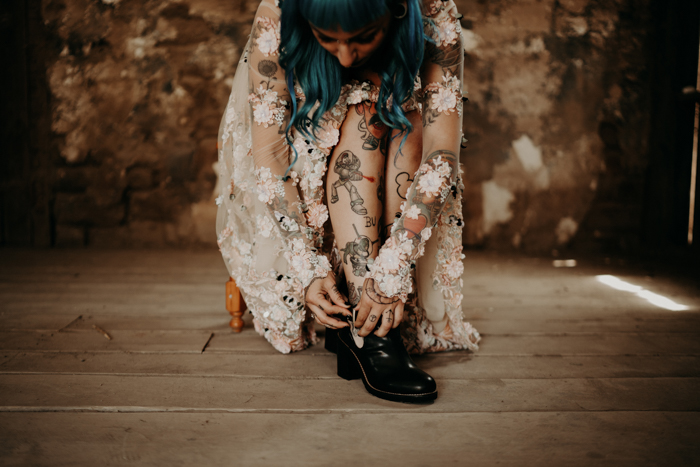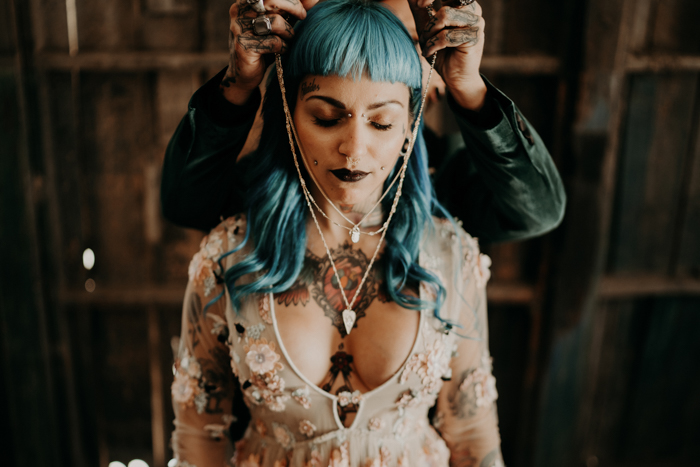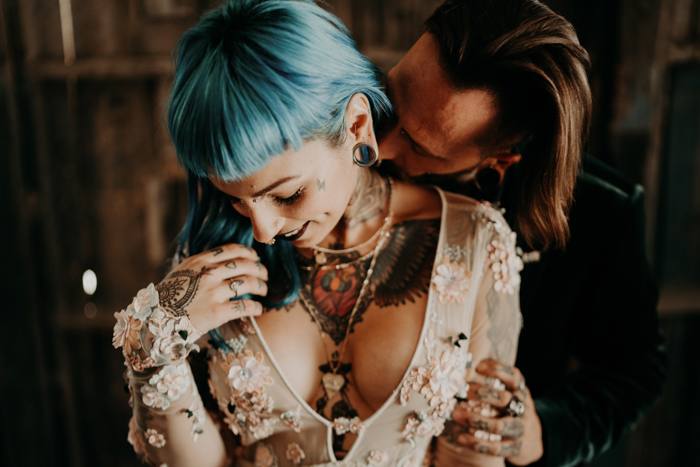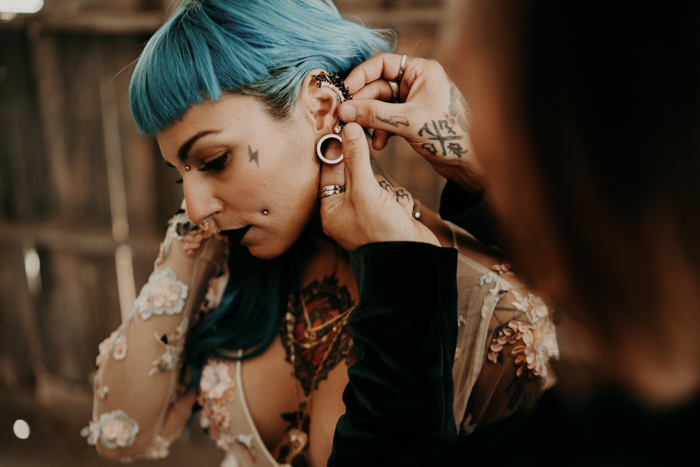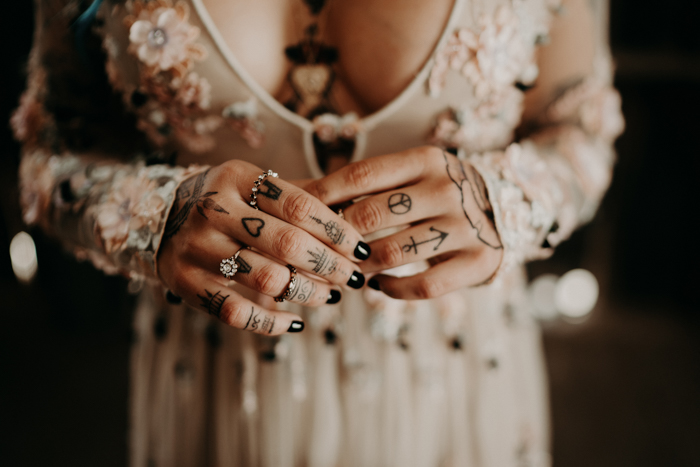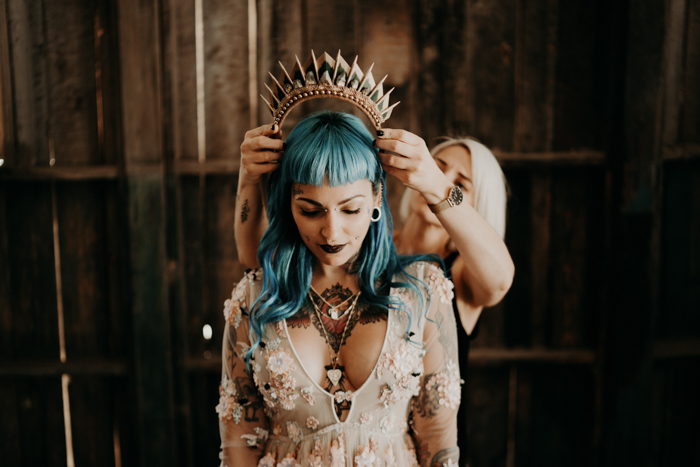 RECOMMENDED READING: 23 Bridal Crowns Fit for a Queen (Because You are One)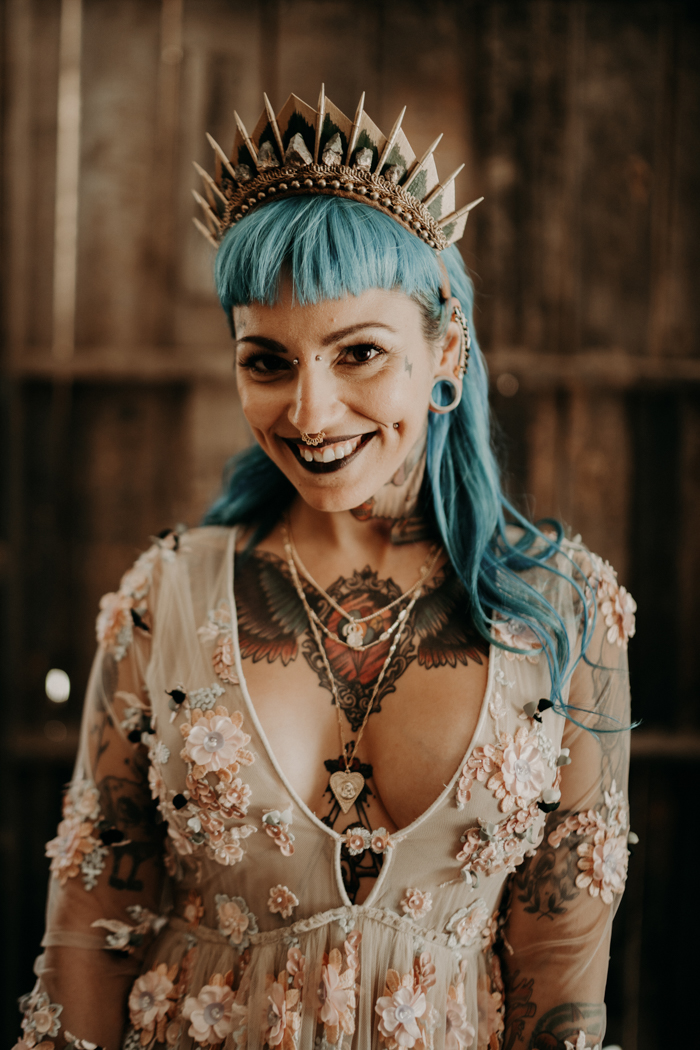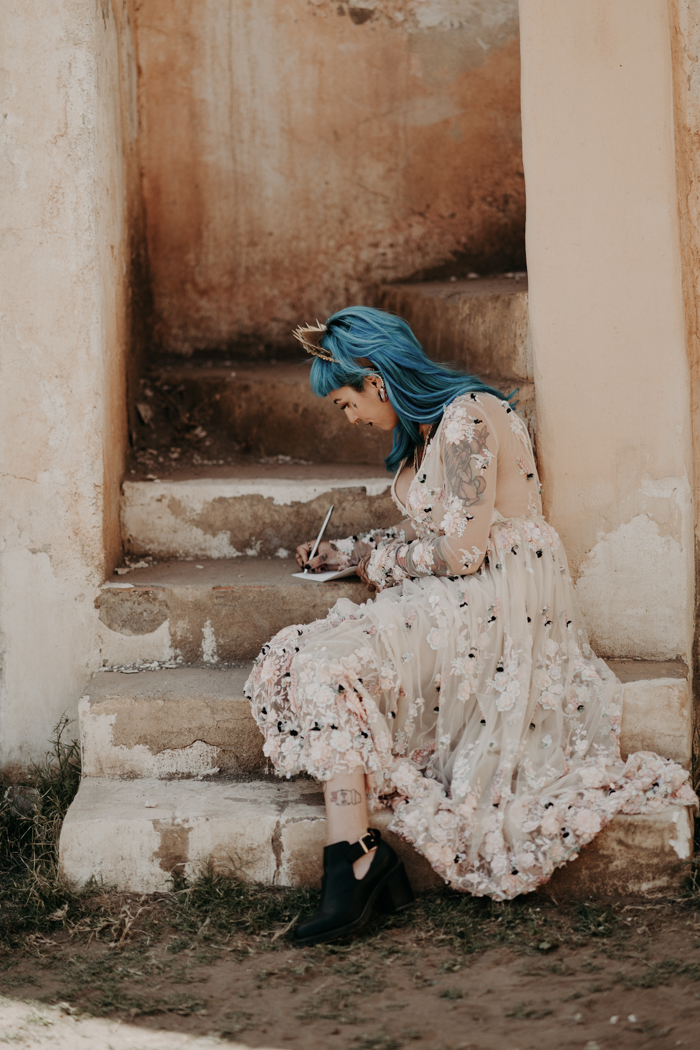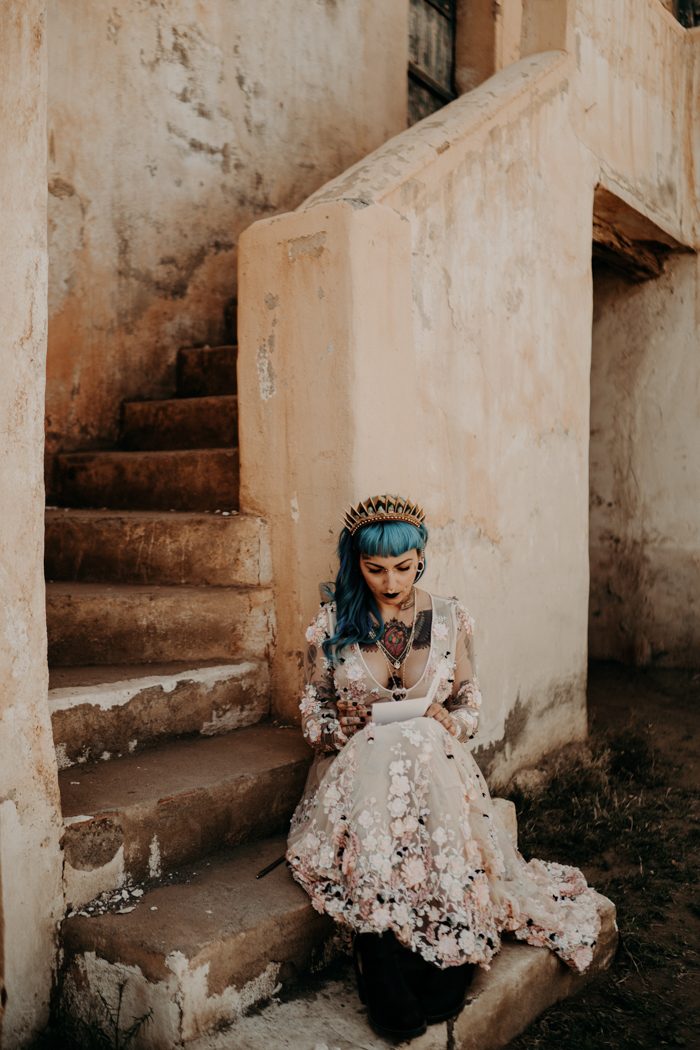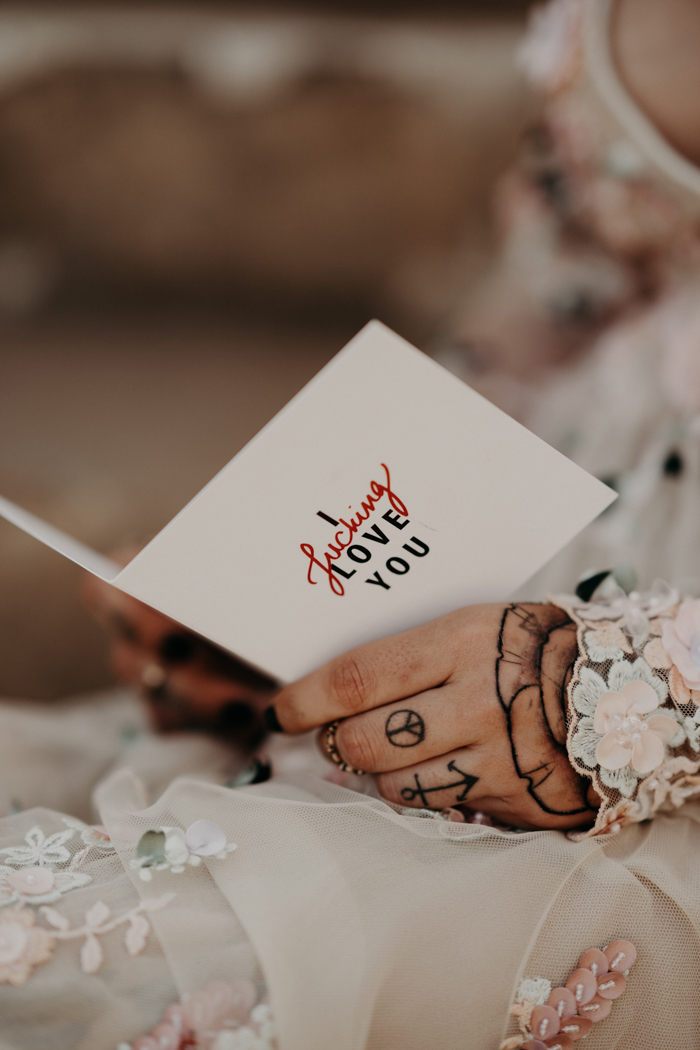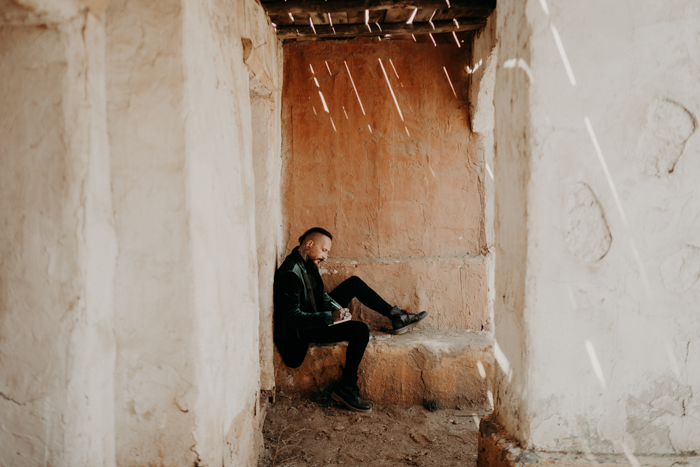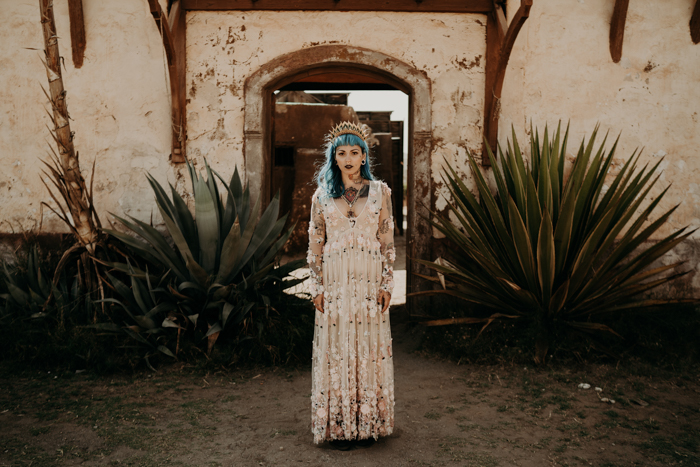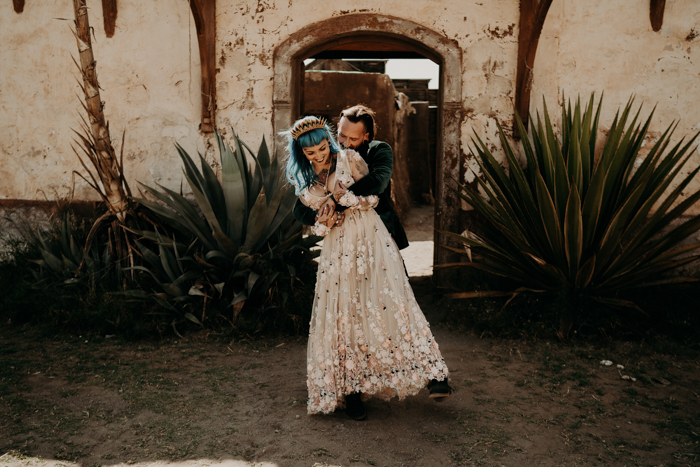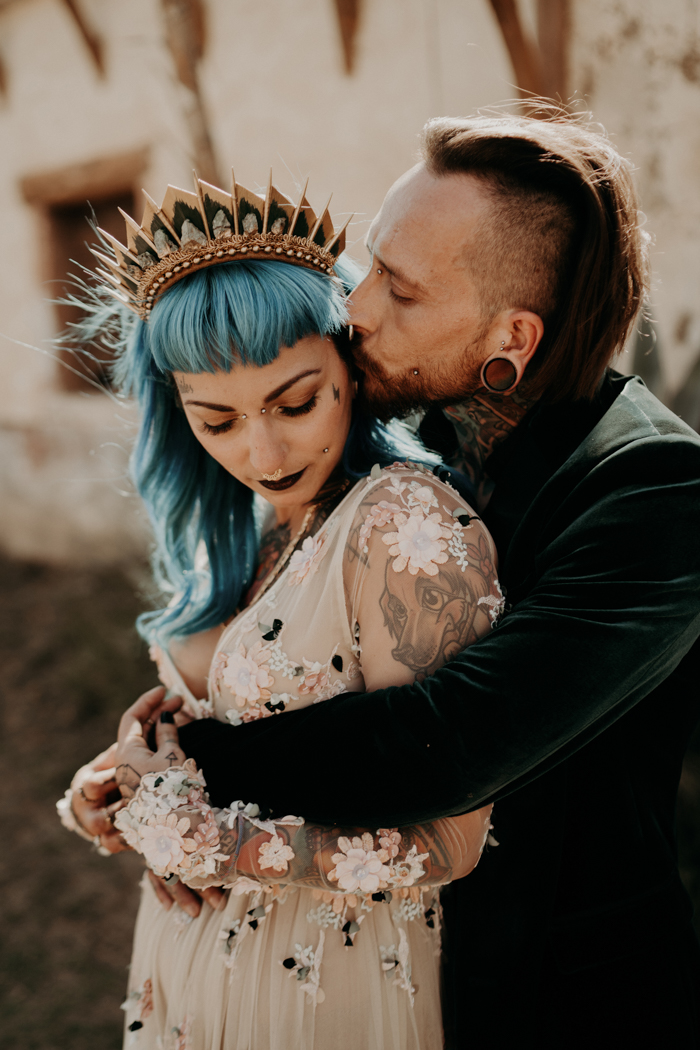 We totally trust our wedding photographer to plan everything. We didn't know exactly about the planning so they were very helpful to get the best shots at the best light.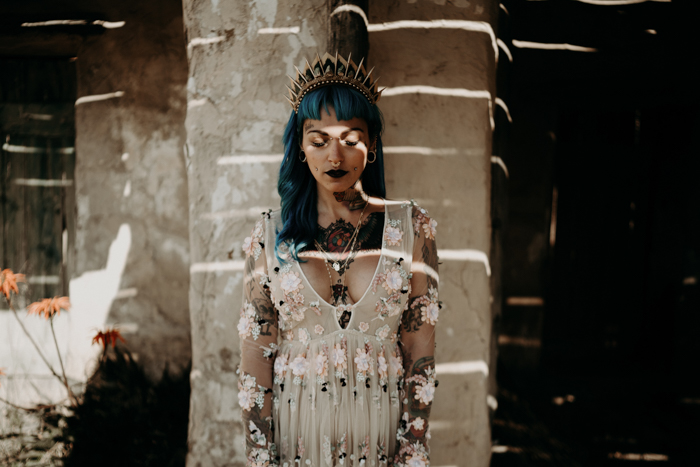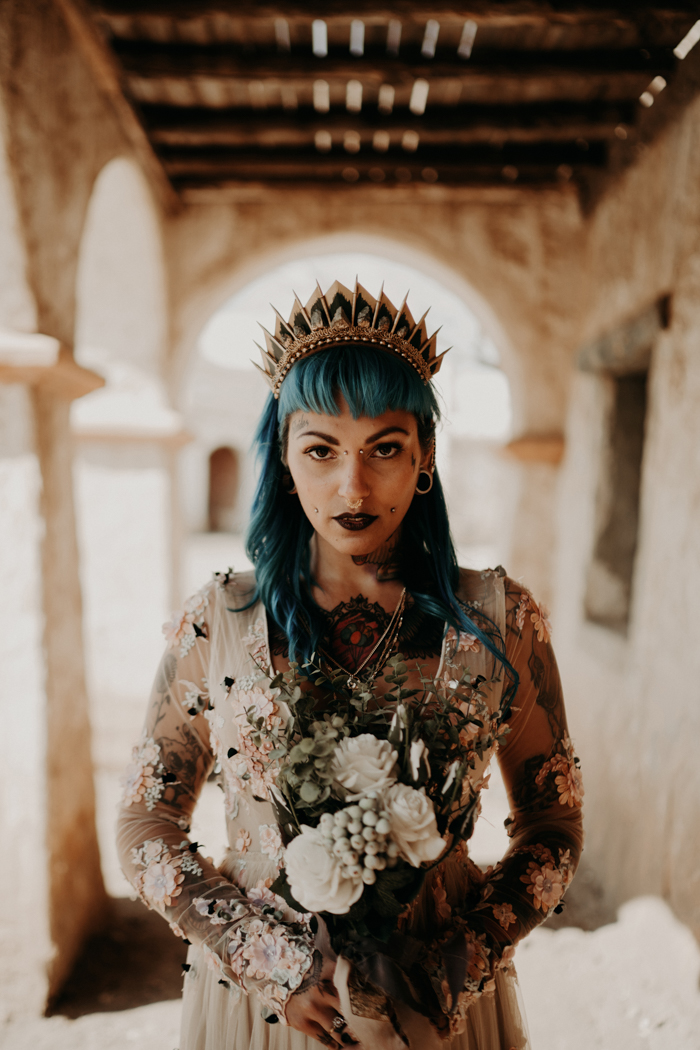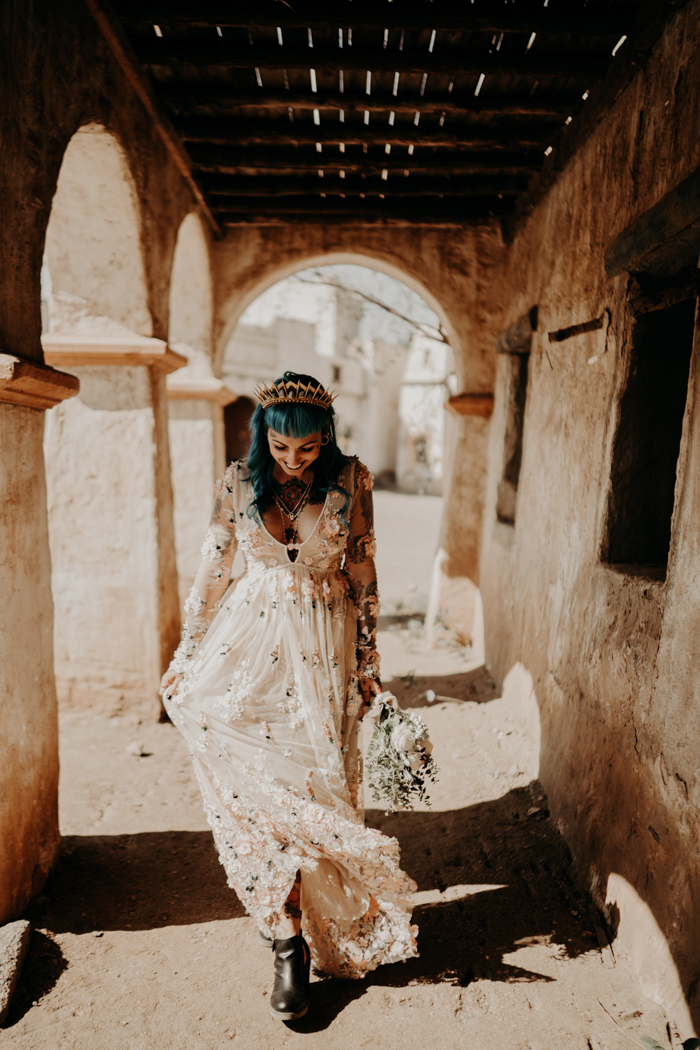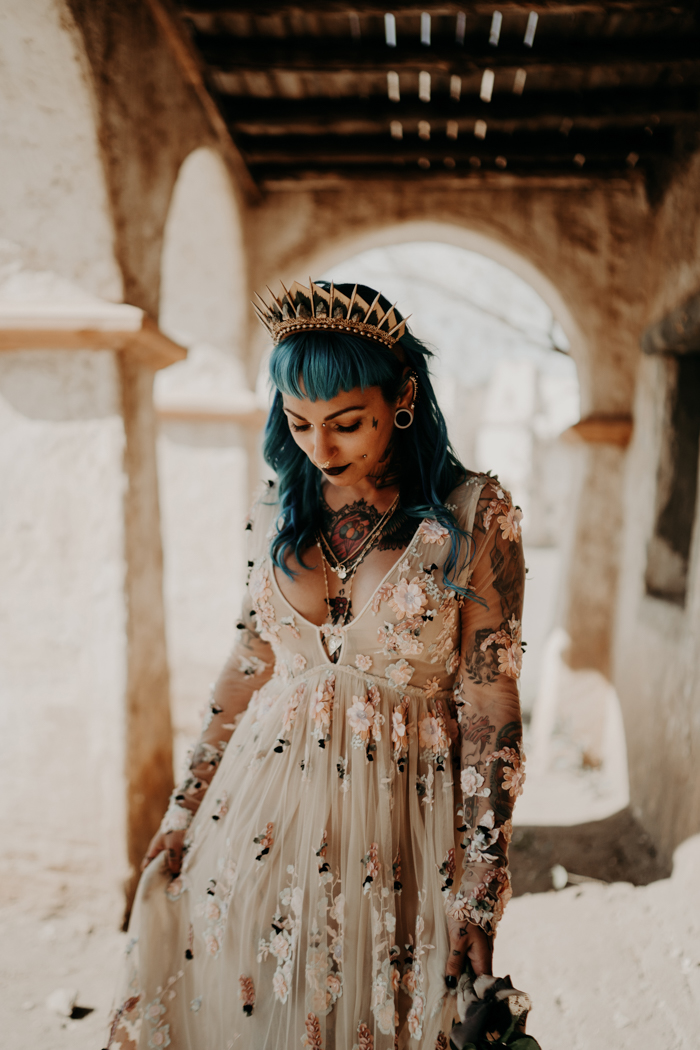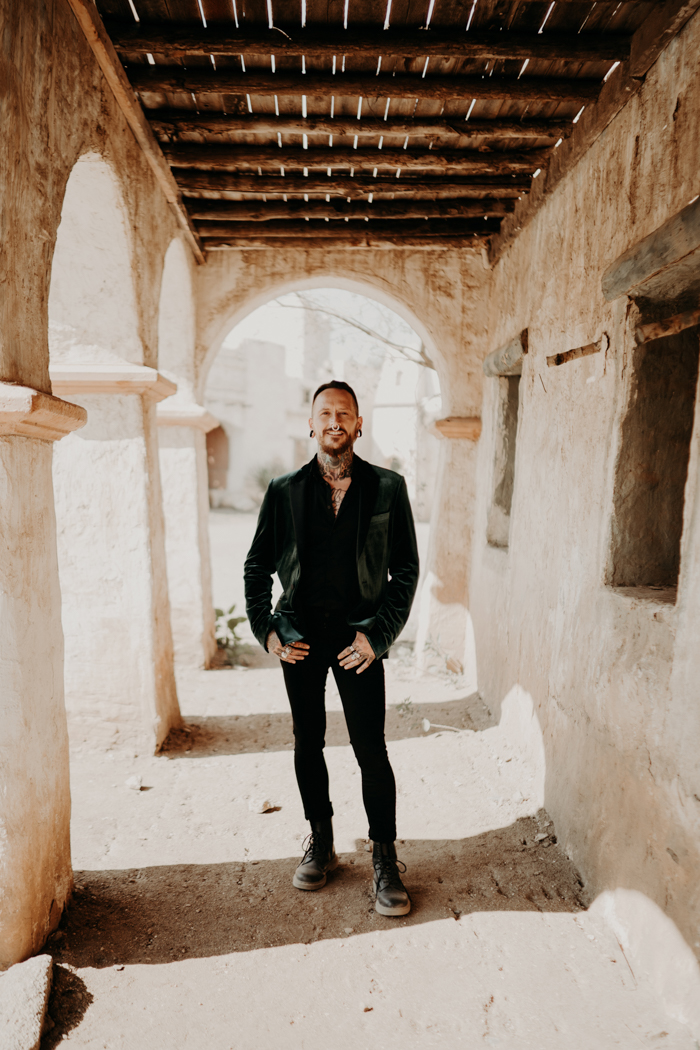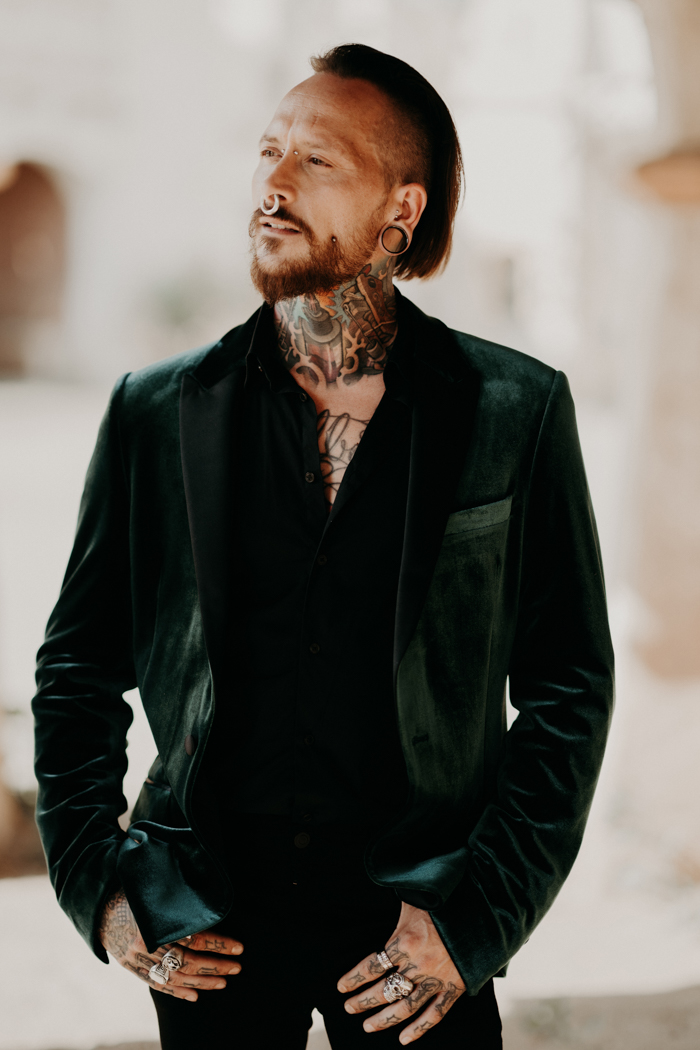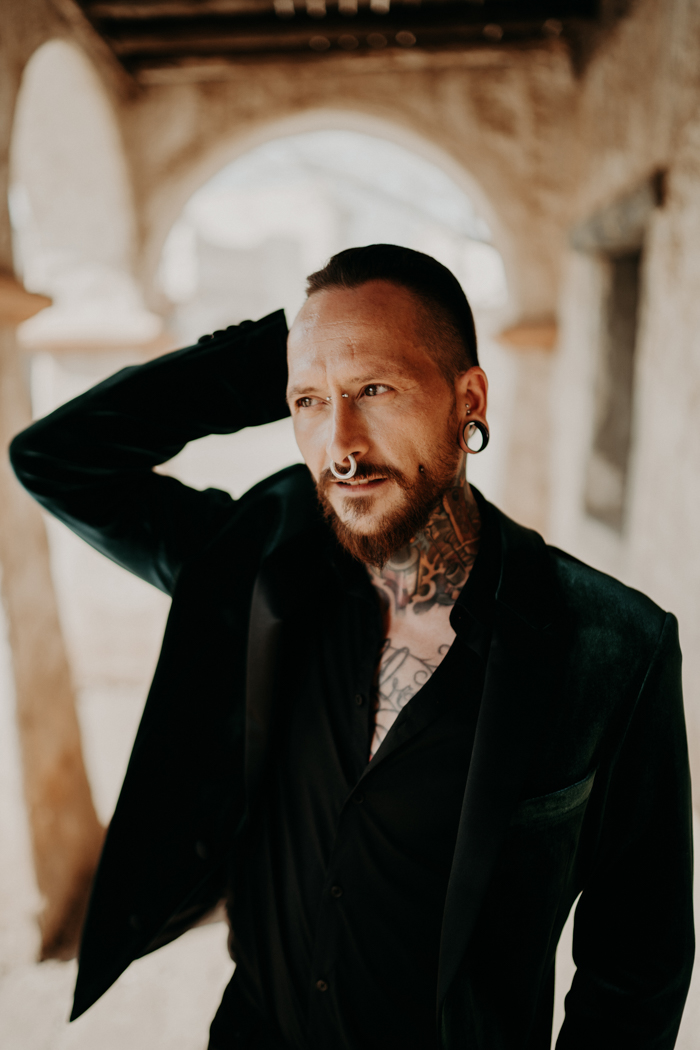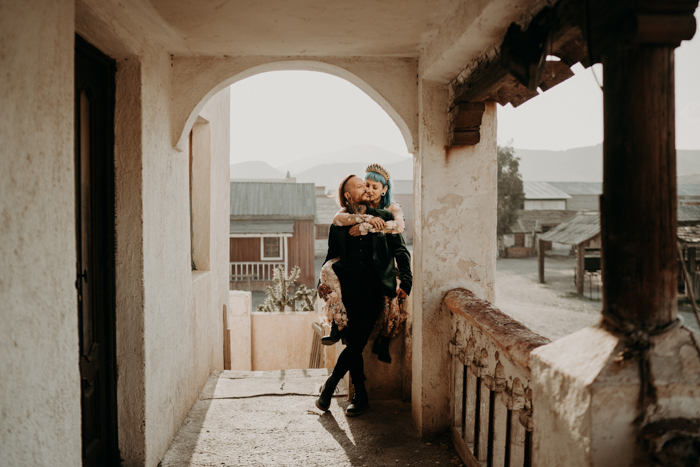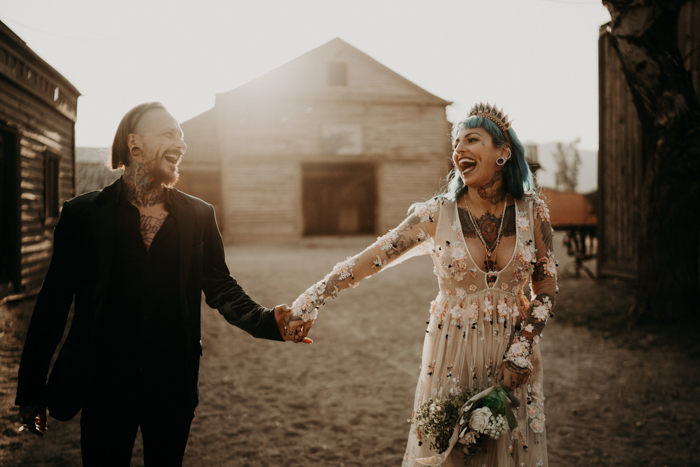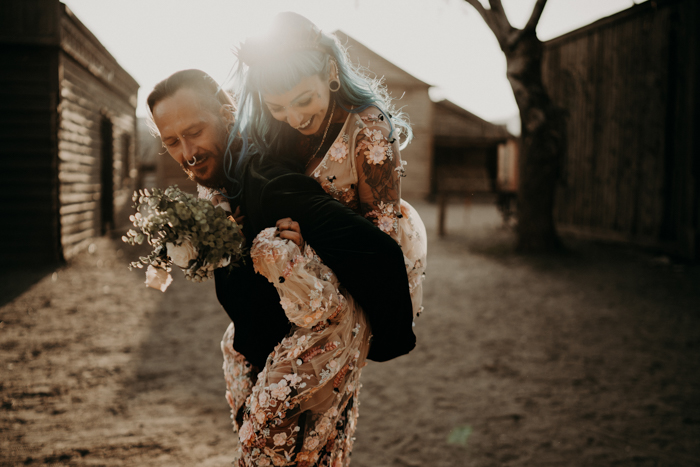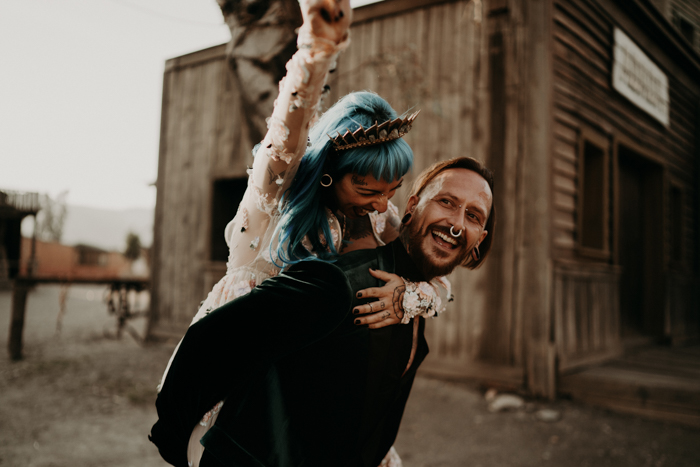 We wanted to stay in Spain and just having a time together. This place, Fort Bravo, is a desert, so it looks totally different from Barcelona where we live in. It looks like we were far away for home and had a destination elopement.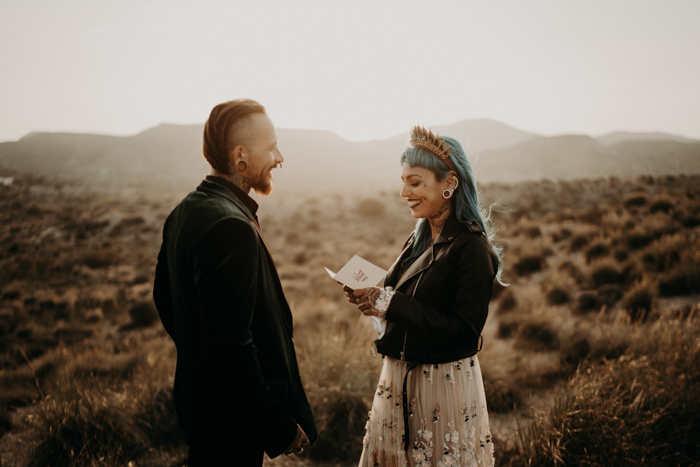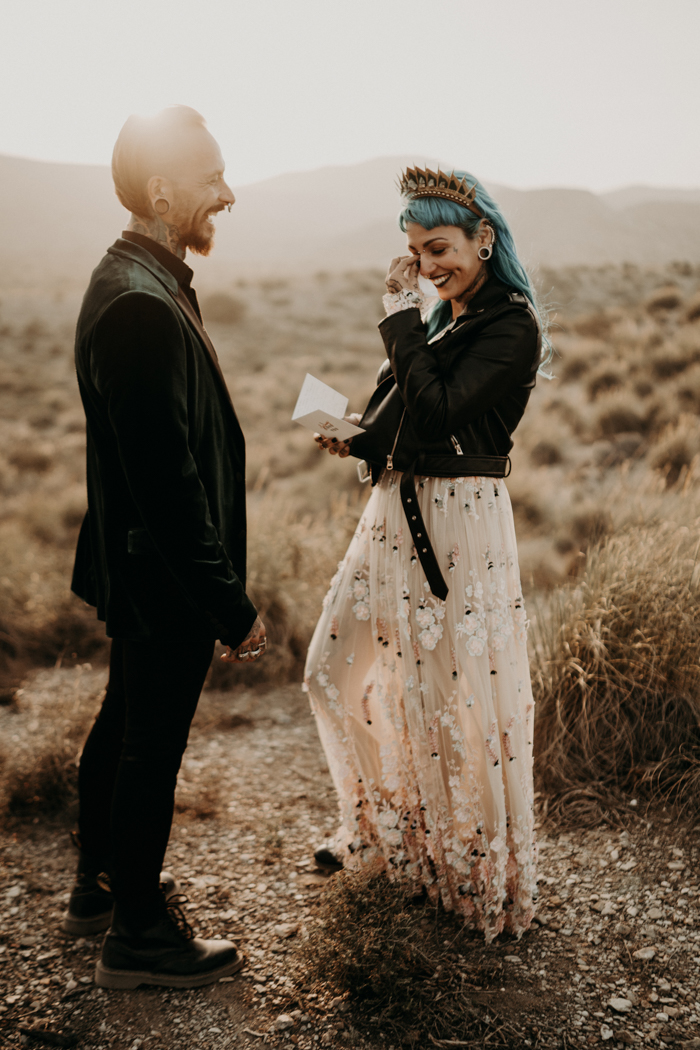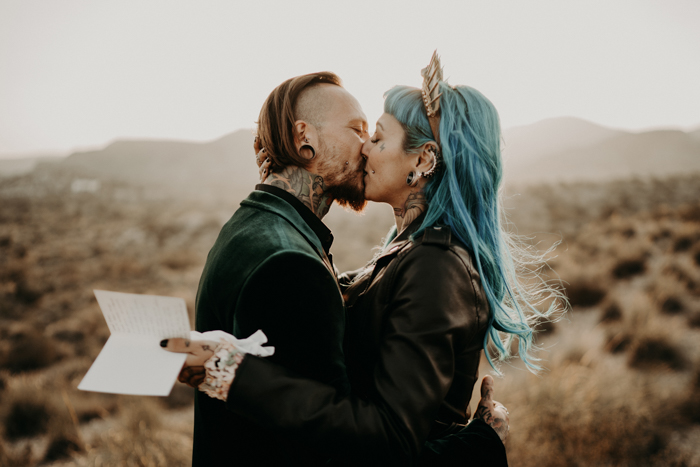 The ceremony pictures are my favorites because they remind me how emotional it was. And also some portraits of me where I'm laughing and playing with my dress. It makes me feel beautiful.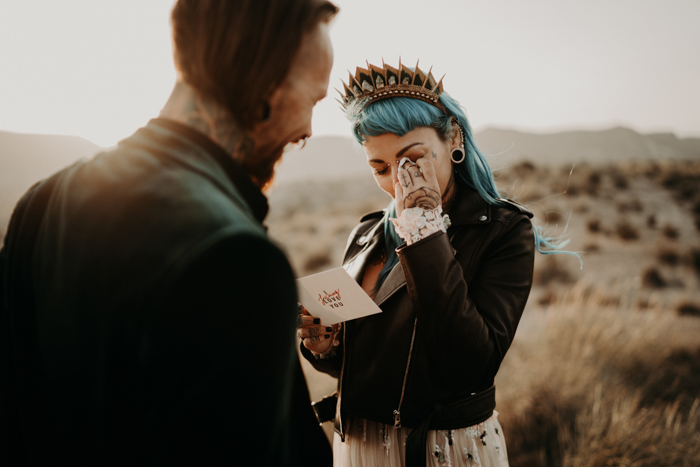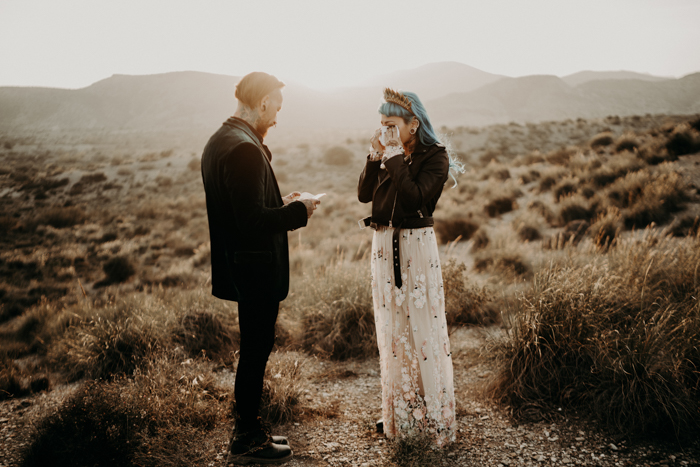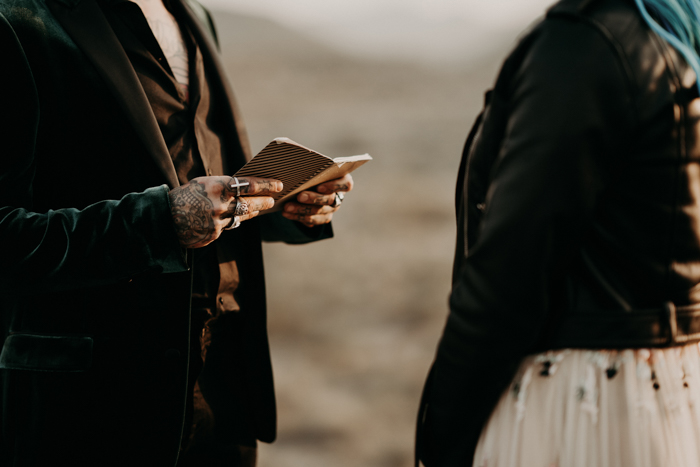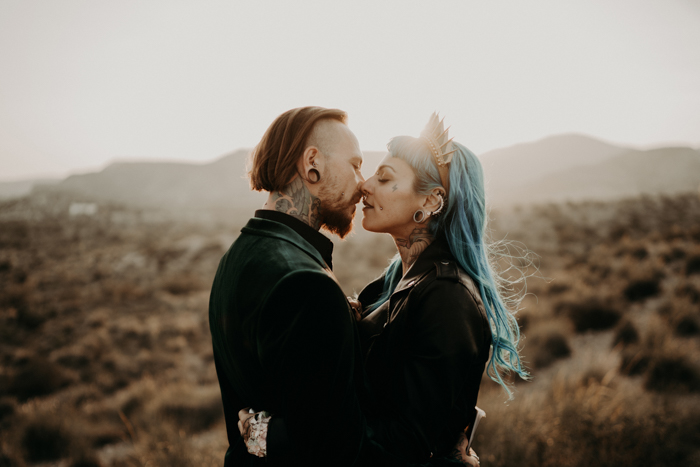 We wrote our vows the morning and because we love to party together we ended the ceremony with a vodka shot to drink.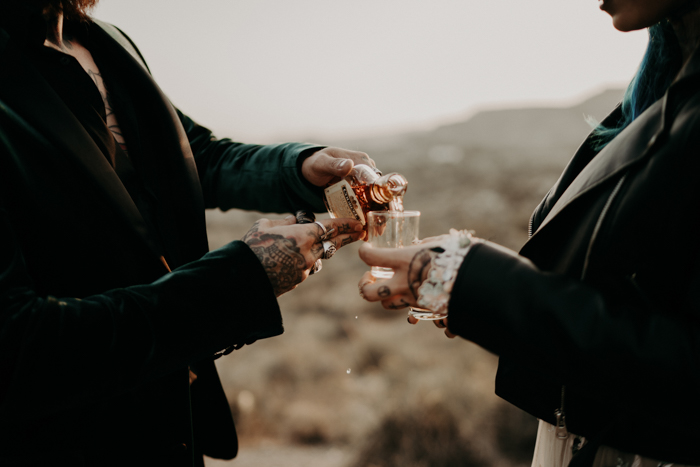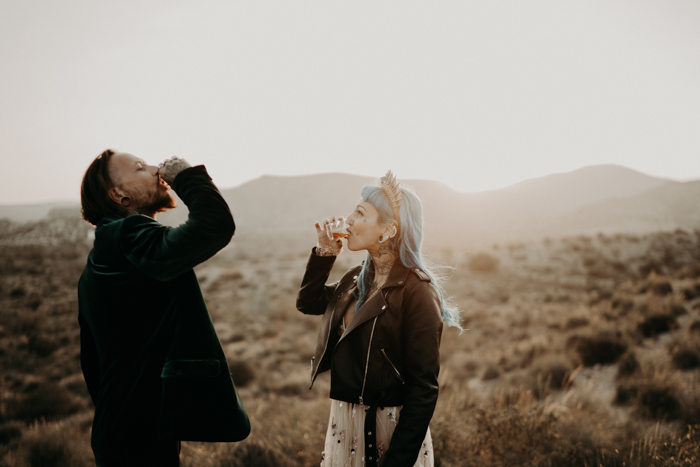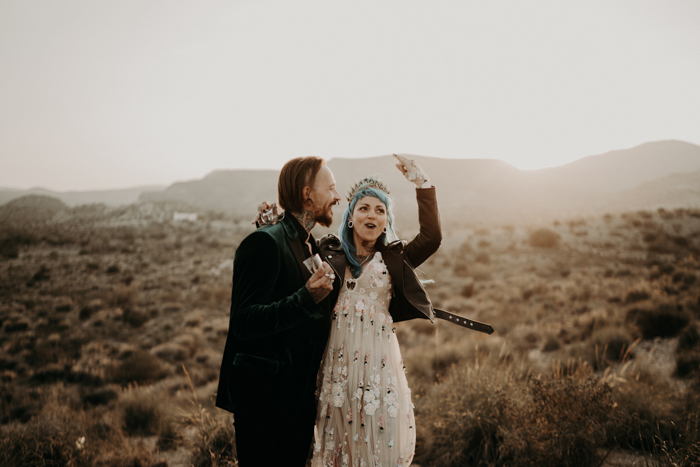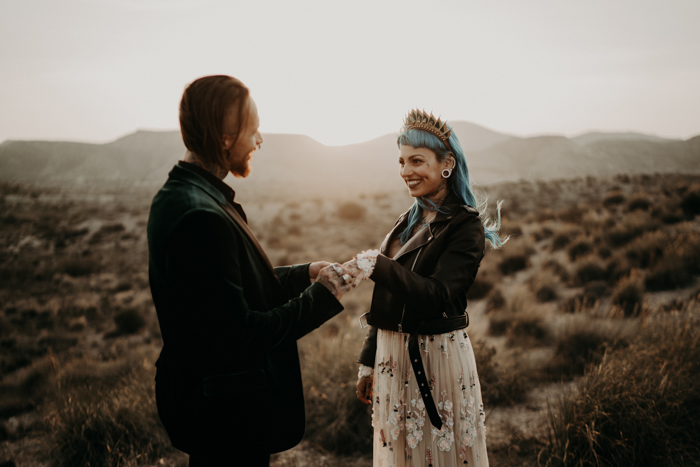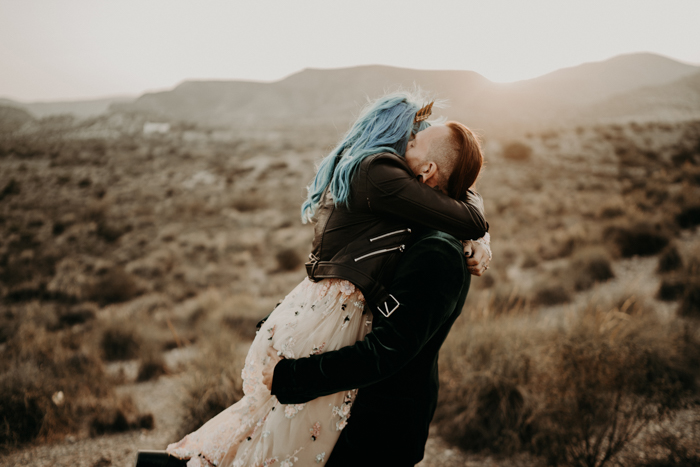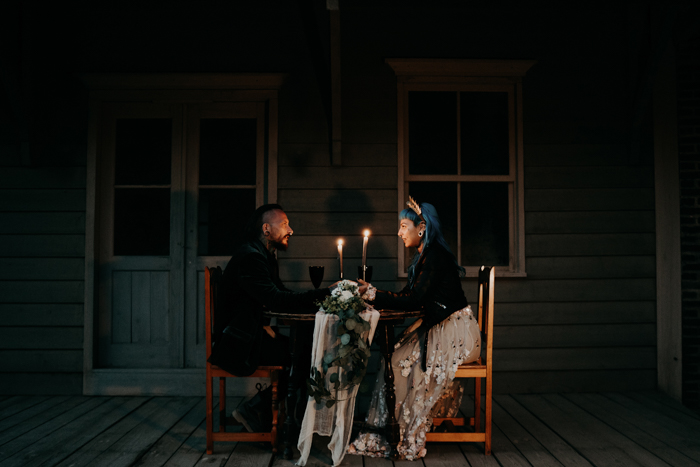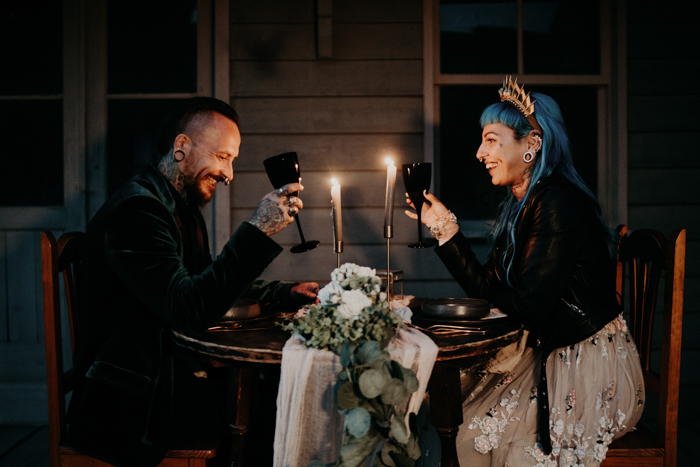 Congratulations, Aïda and Ismael, and many thanks to Junebug member The Quirky for sharing their awesome elopement with us! If you're as obsessed with The Quirky's work as we are, be sure to check out their page in our directory of the world' best wedding photographers.