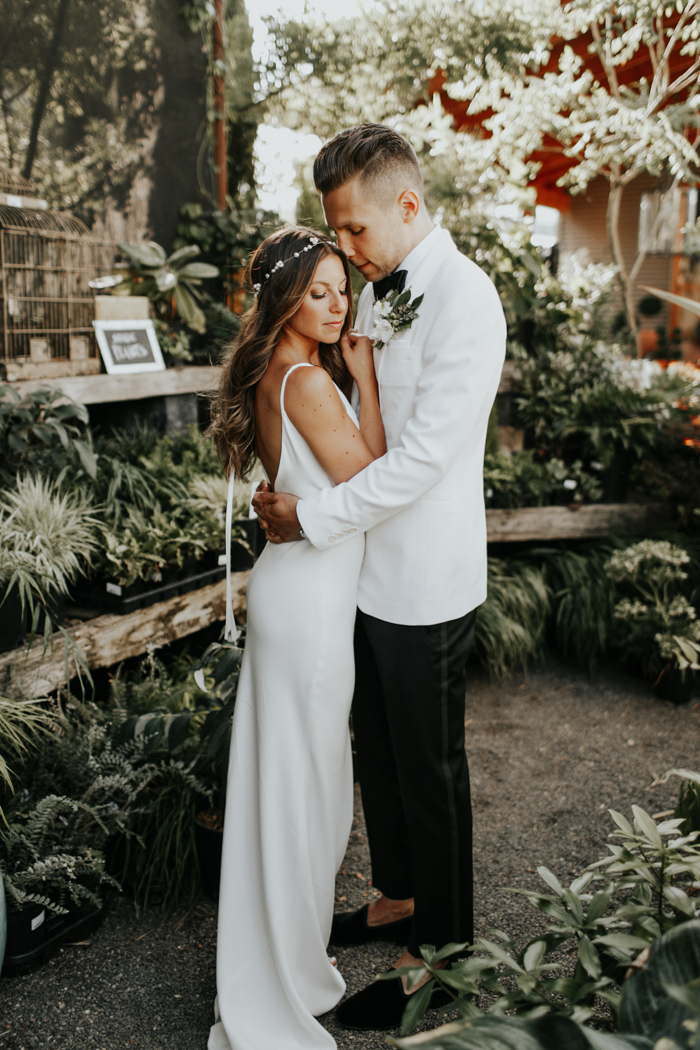 Ali and Andrew's Castaway Portland wedding perfectly embodies the city with the mixing of industrial architecture and greenhouse vibes – not to mention the dessert trucks at the end of the night! Ali's bridesmaids were rocking neutral dresses with the most perfect bouquet rings from Tribes N Pines, while the groomsmen stuck to a classic look with black suits. Melissa Marshall and A Beautiful Union perfectly captured the beauty and Portland vibe throughout the day. All of the perfect details were made possible by Ali and Andrew's love for planning, as well as the added help from Luxe Event Productions.
The Couple:
Ali and Andrew
The Wedding:
Castaway Portland, Portland, Oregon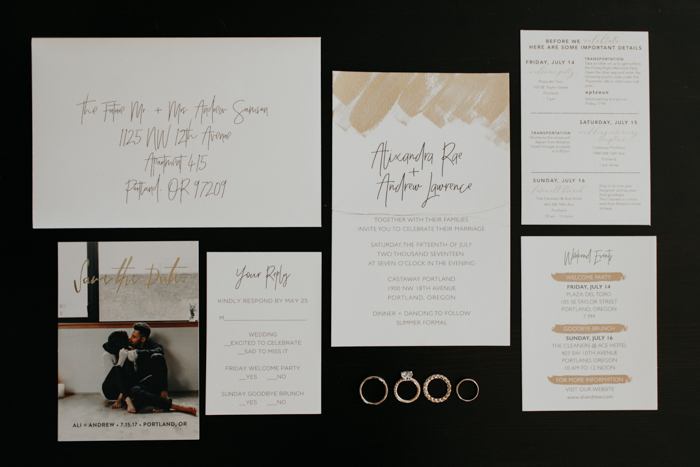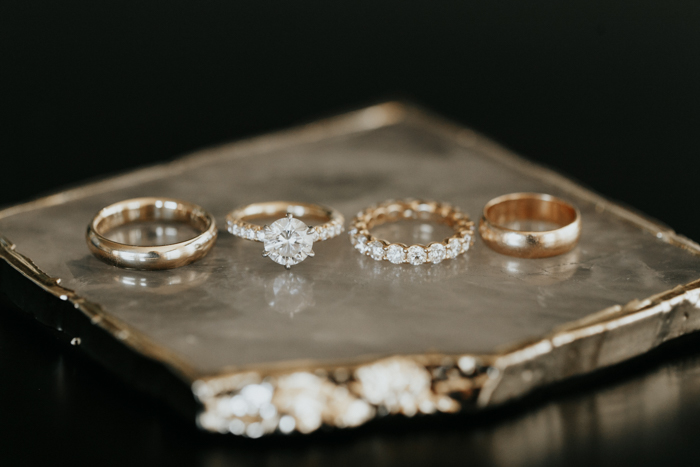 As a once in a lifetime experience, it was so important to us to embrace the planning process. Luckily, Andrew and I are both very organized and love to plan. This made the process enjoyable for us. We also did it together and I absolutely loved that. I'm not sure I would've planned the wedding without him.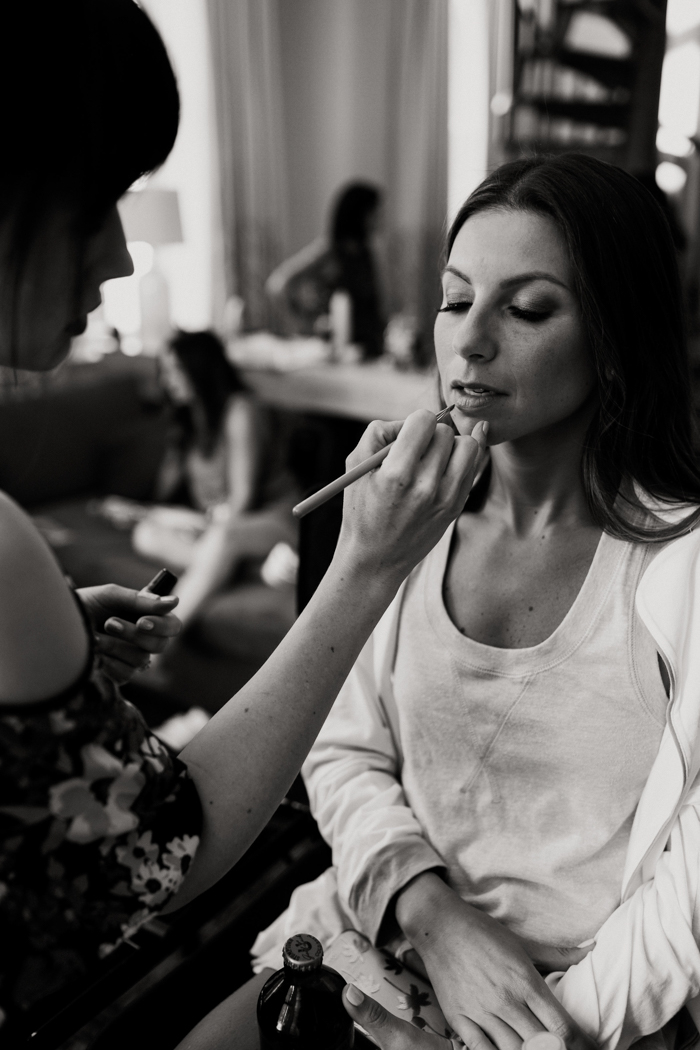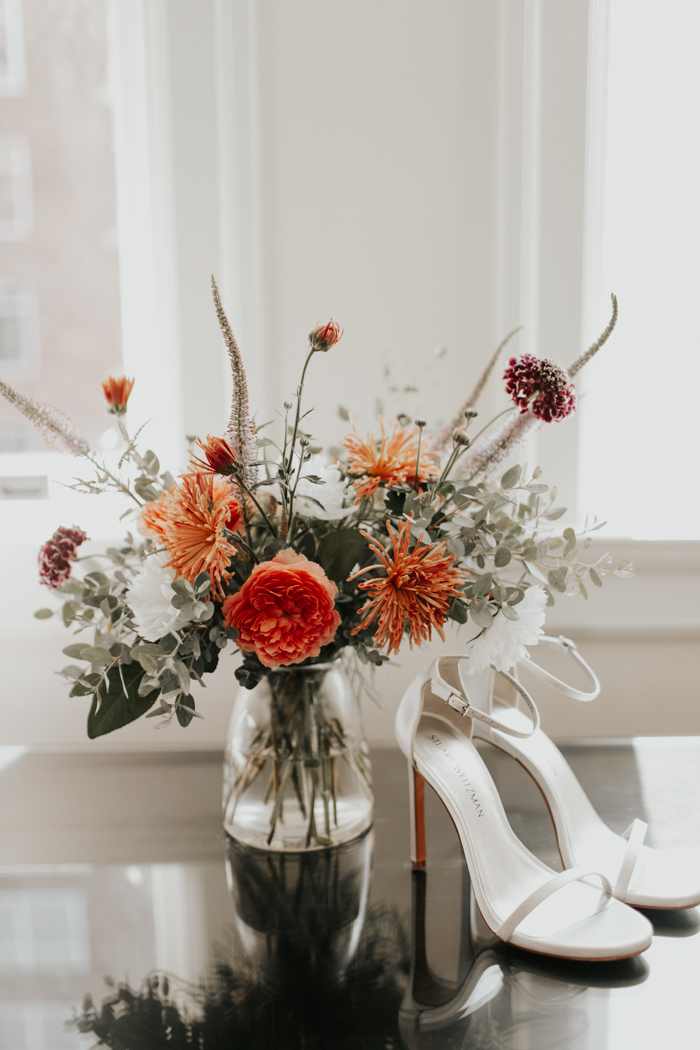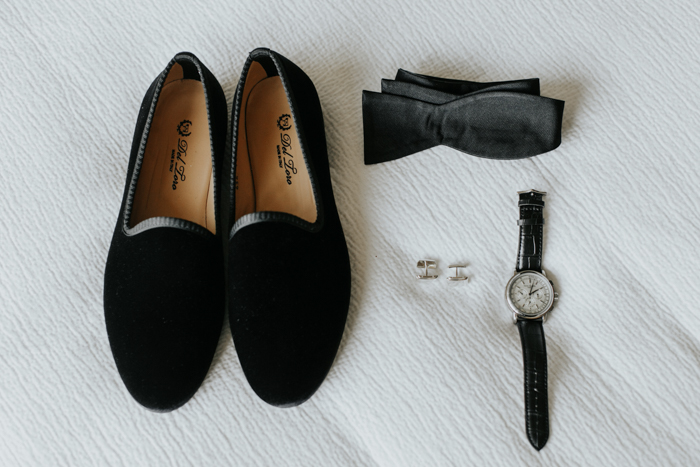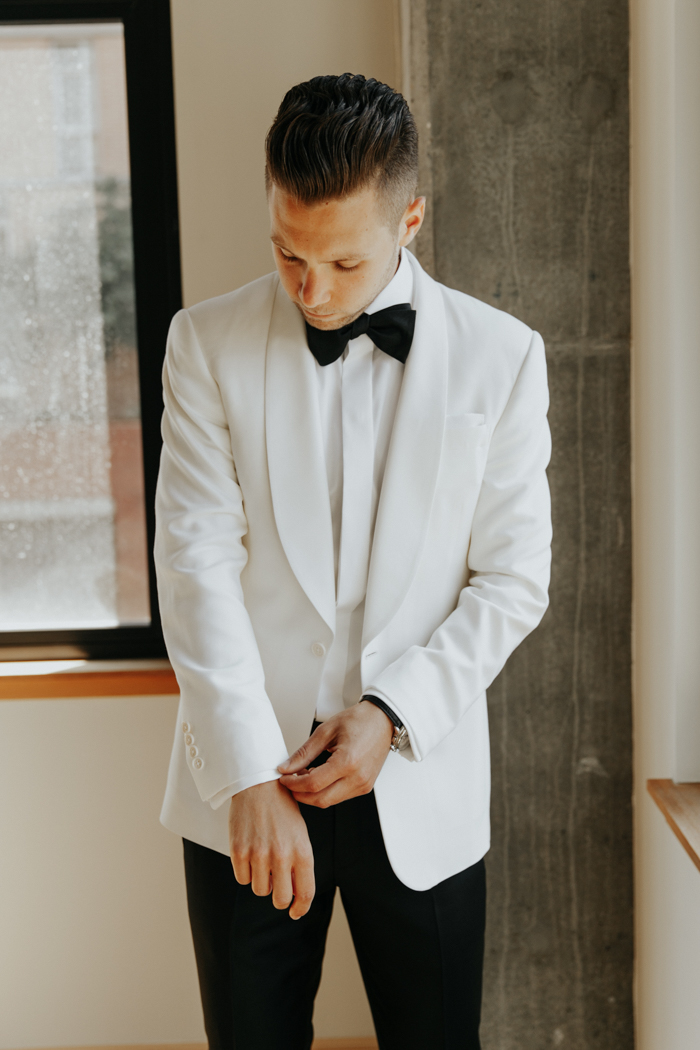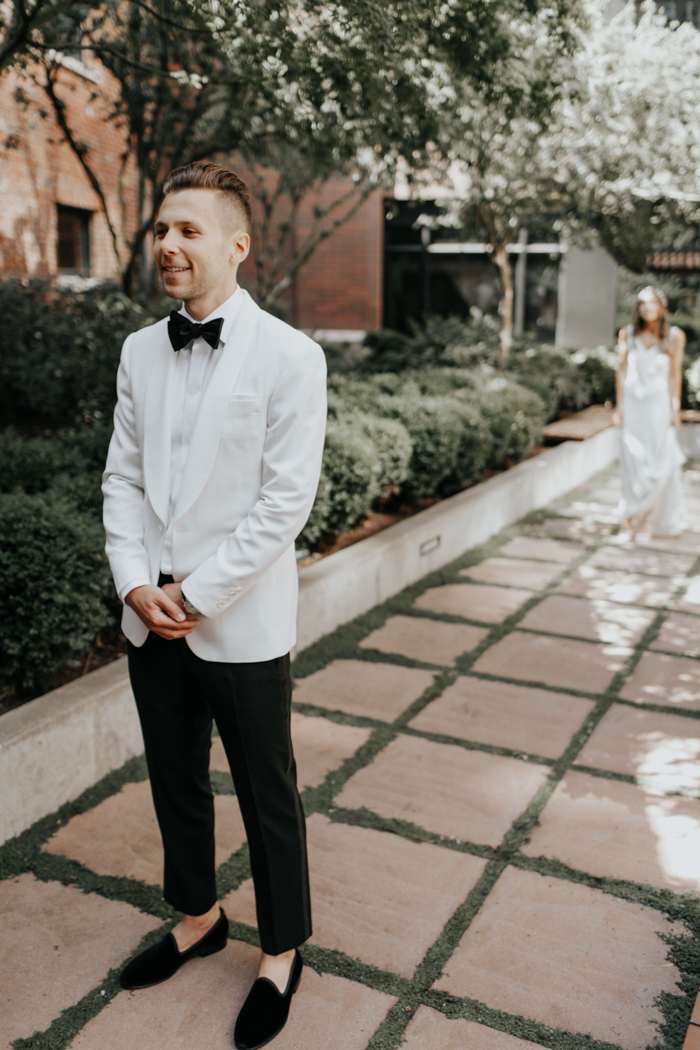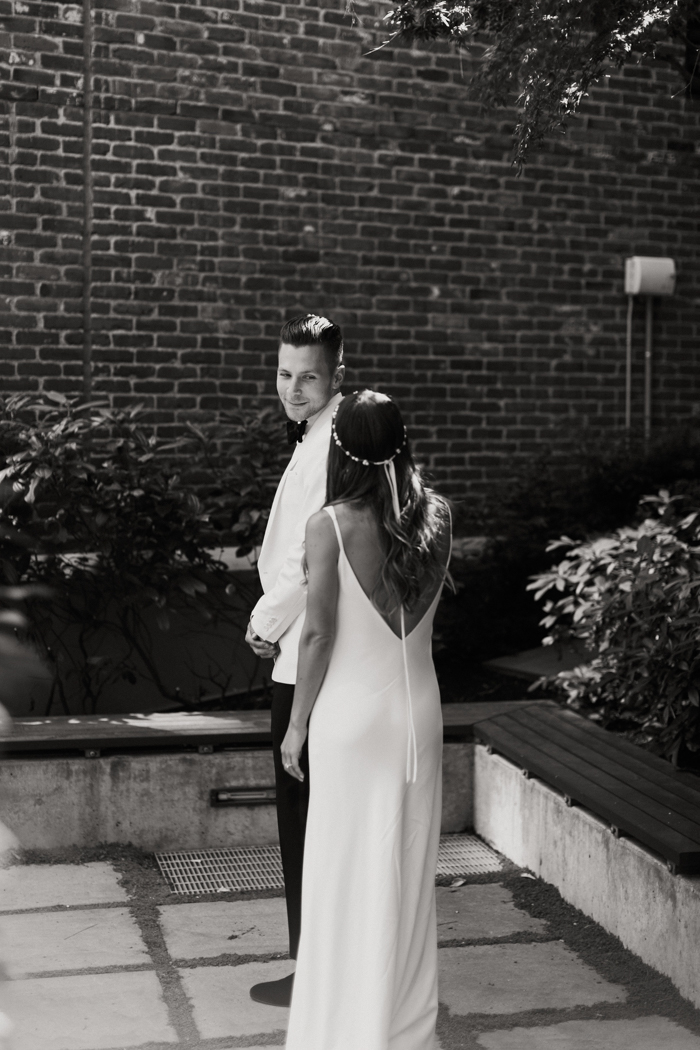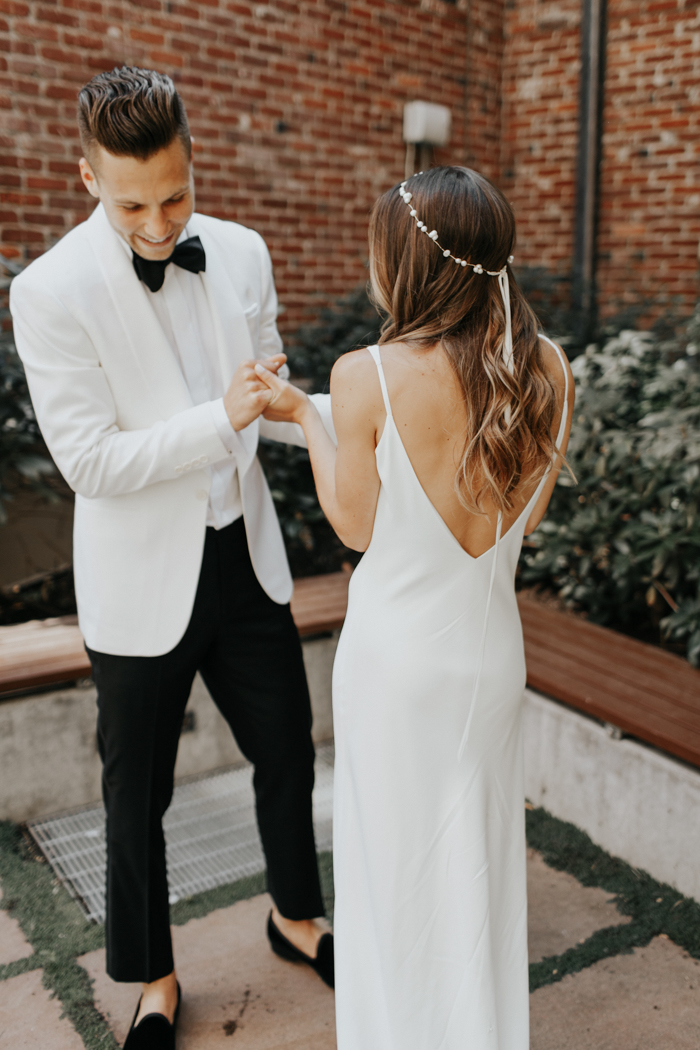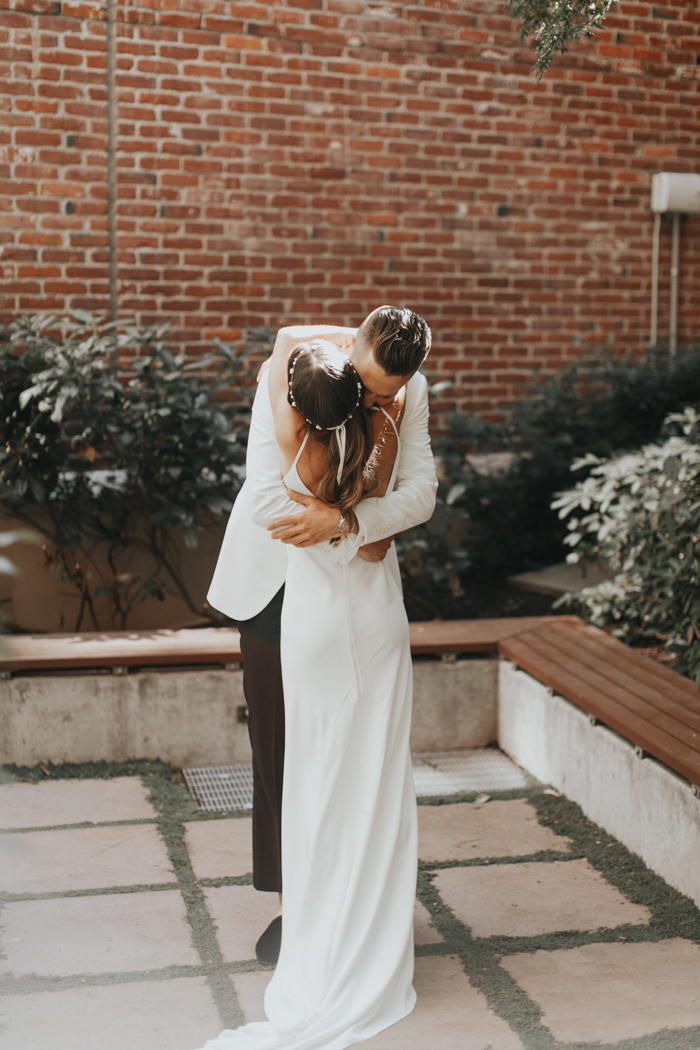 Enjoy the process! You only get to do this once and it should be fun. Once it's over, it's over. Stay organized and finalize all your details in advance so that your wedding week can really be about you. Don't be scared to delegate. Whether it is a family member, a florist, or a caterer, everyone is there for you. Love your photographer – your photographer captures these most special moments forever.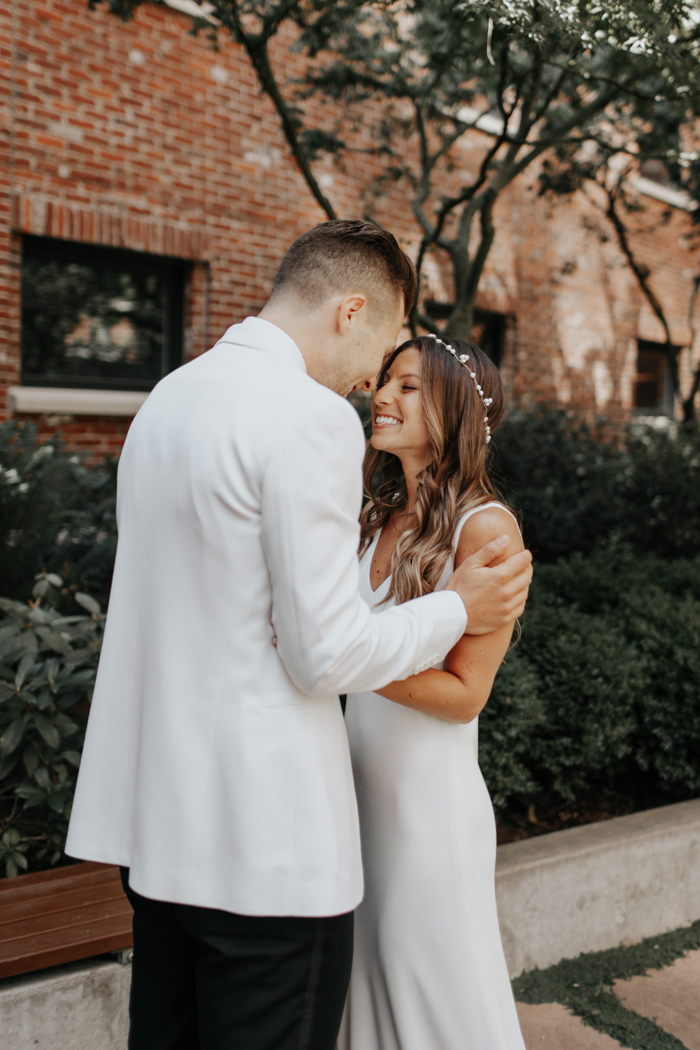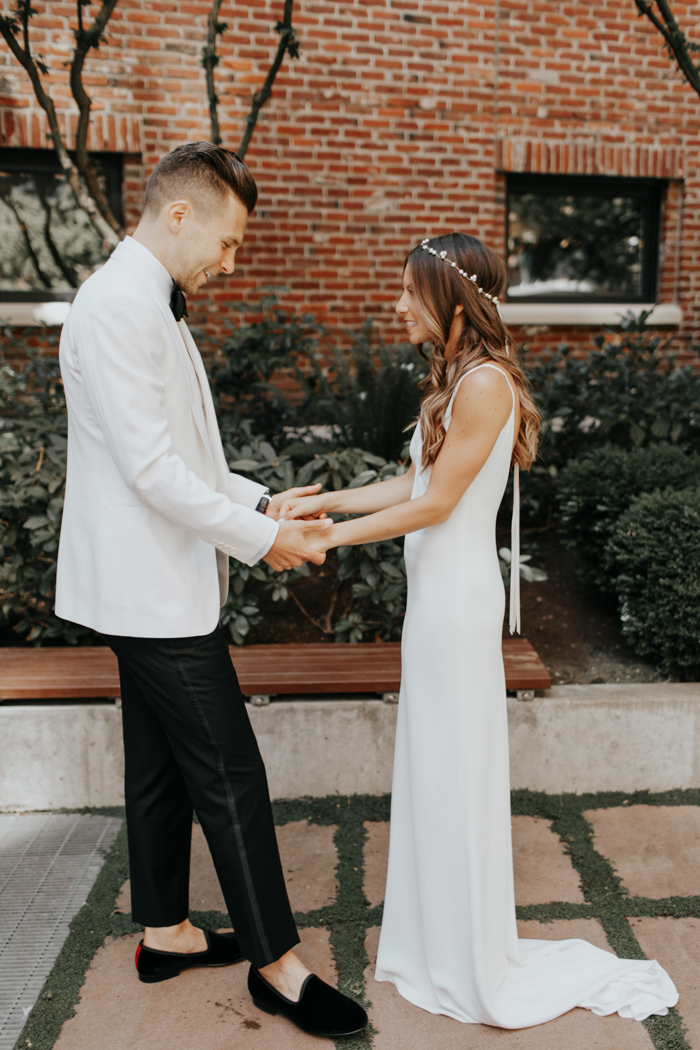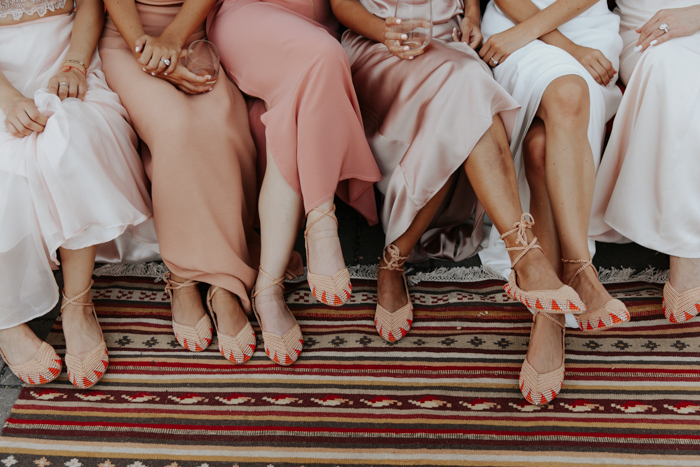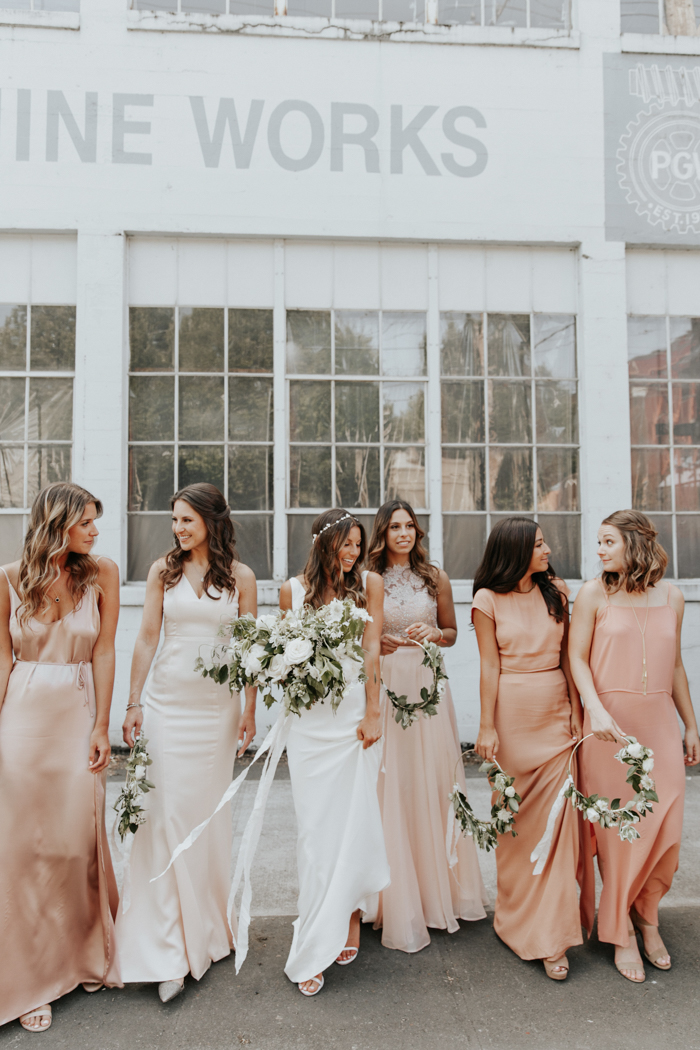 I chose my Charlie Brear dress for its simplicity and elegance – beautiful take on a slip dress. For the ceremony, I added a skirt overlay by the same designer for a little something extra. For hair + makeup, I just wanted to keep it effortless and natural. I borrowed my grandma's earrings and wore a simple gold wire headpiece with small scattered pearls. I had on simple white satin strappy heels. My girls looked beautiful! I asked them to wear something they loved and try to keep it to nude, neutral, light pink or light coral color. The contrast looked amazing. My husband's look was pretty flawless – white dinner jacket, bow tie, and velvet tuxedo slippers. His guys wore dark suits and looked great. We both changed right into our Nike sneakers after the ceremony, which may have been our best decision of the night!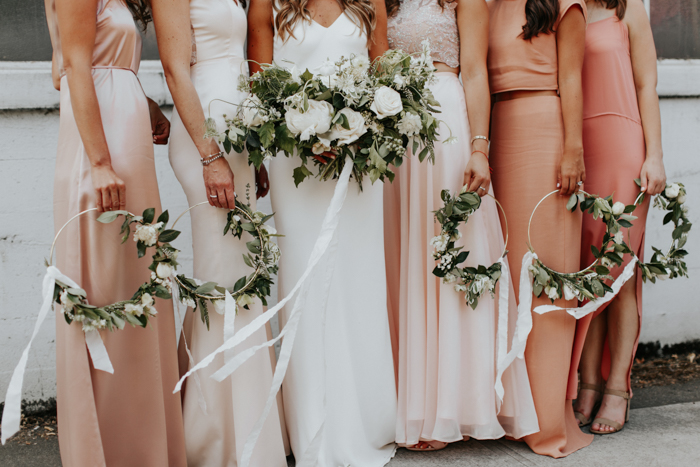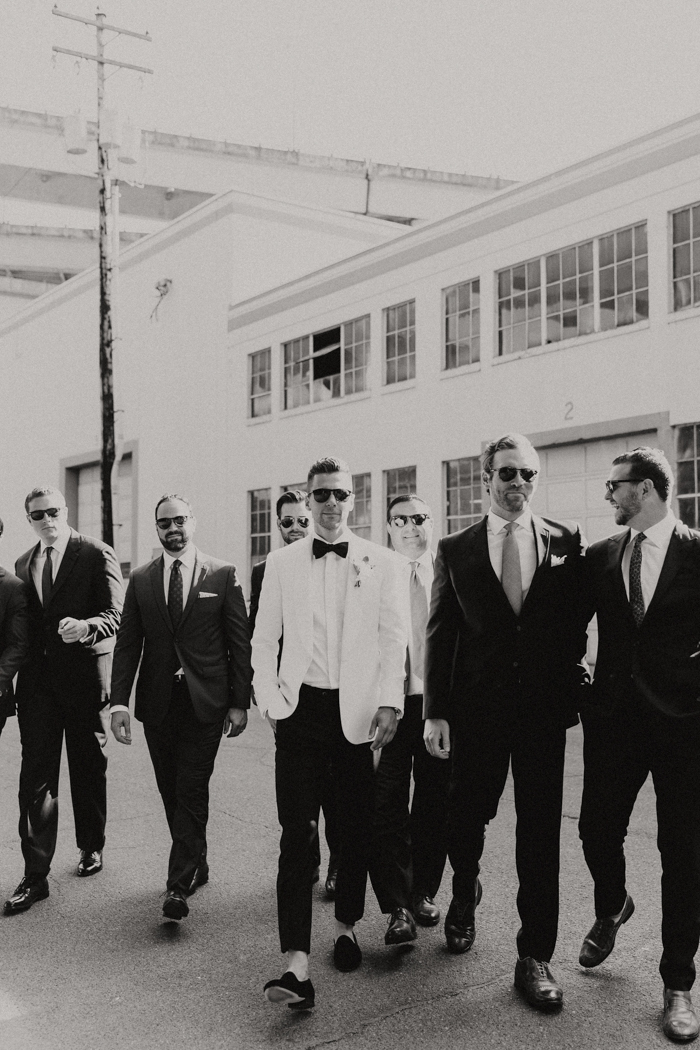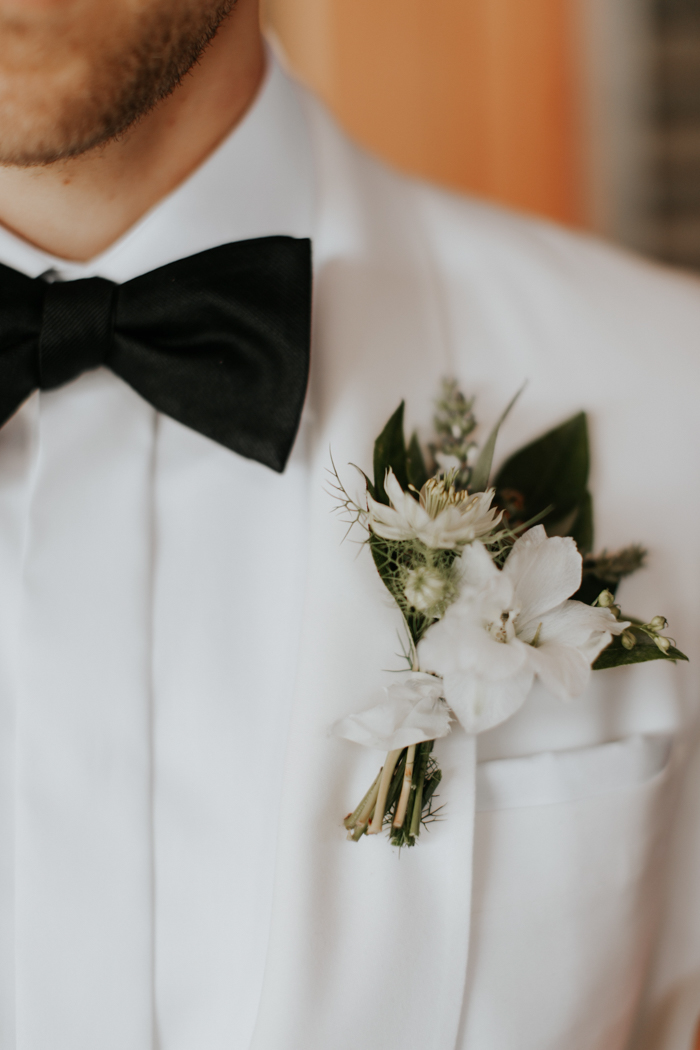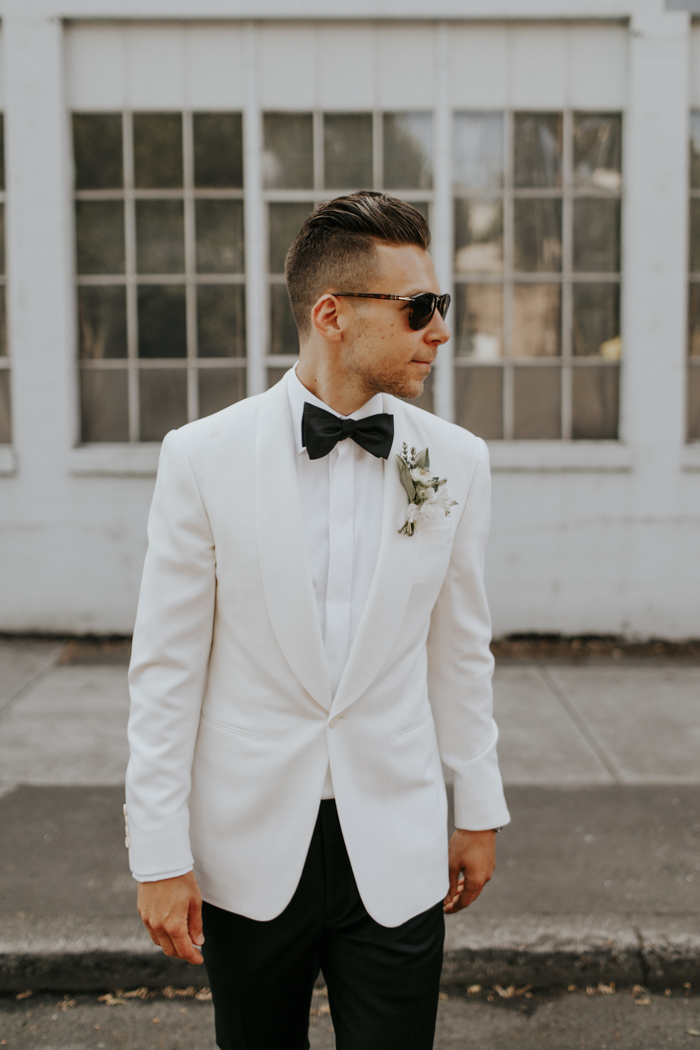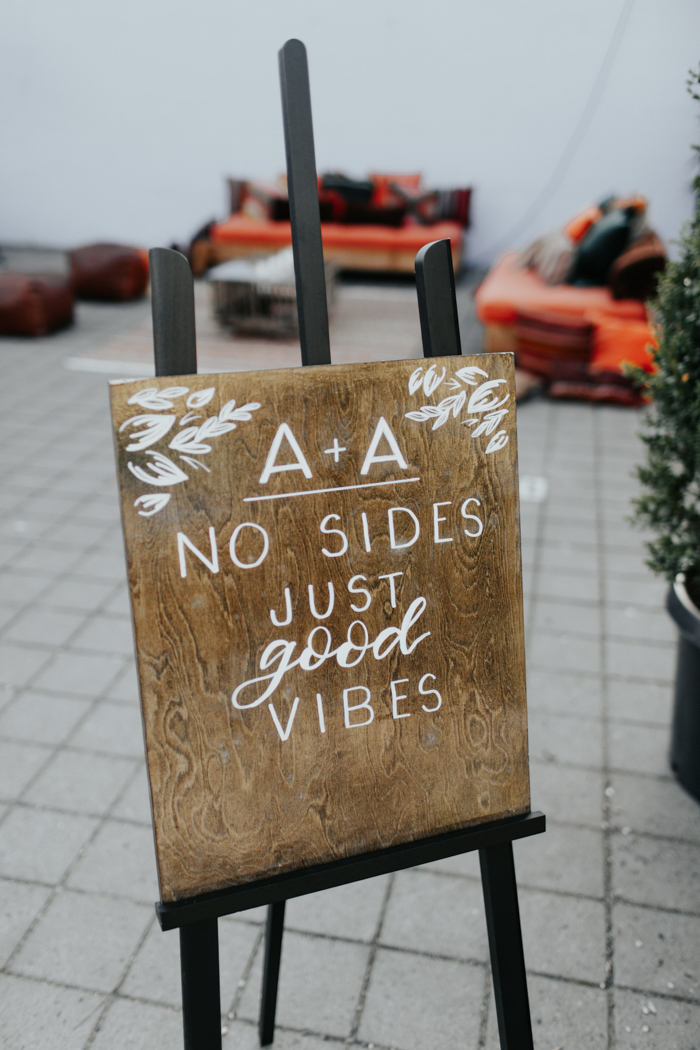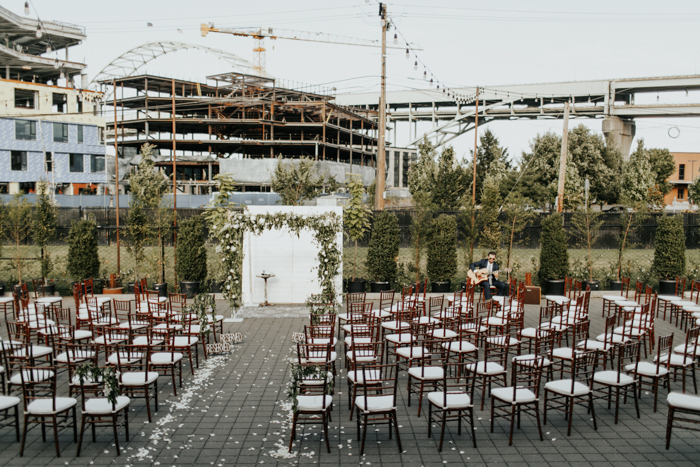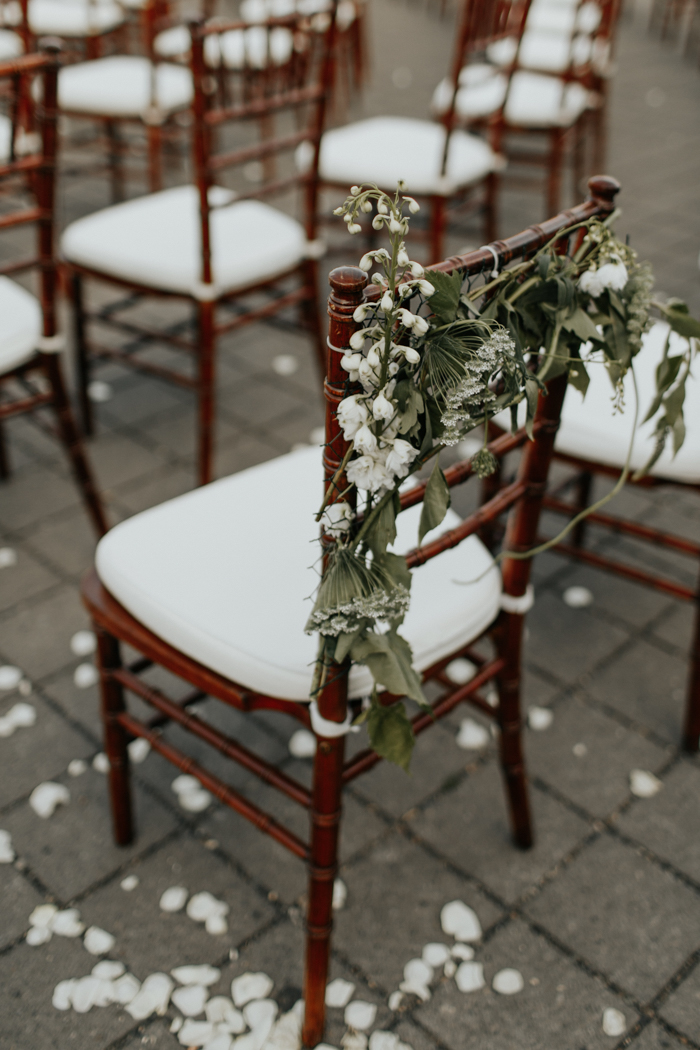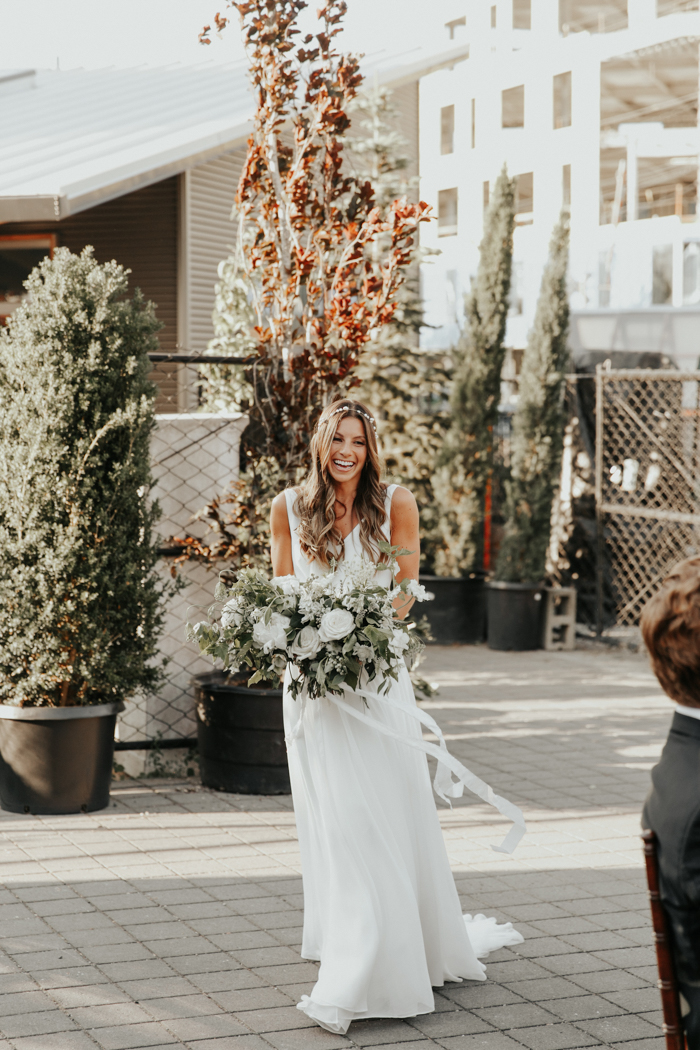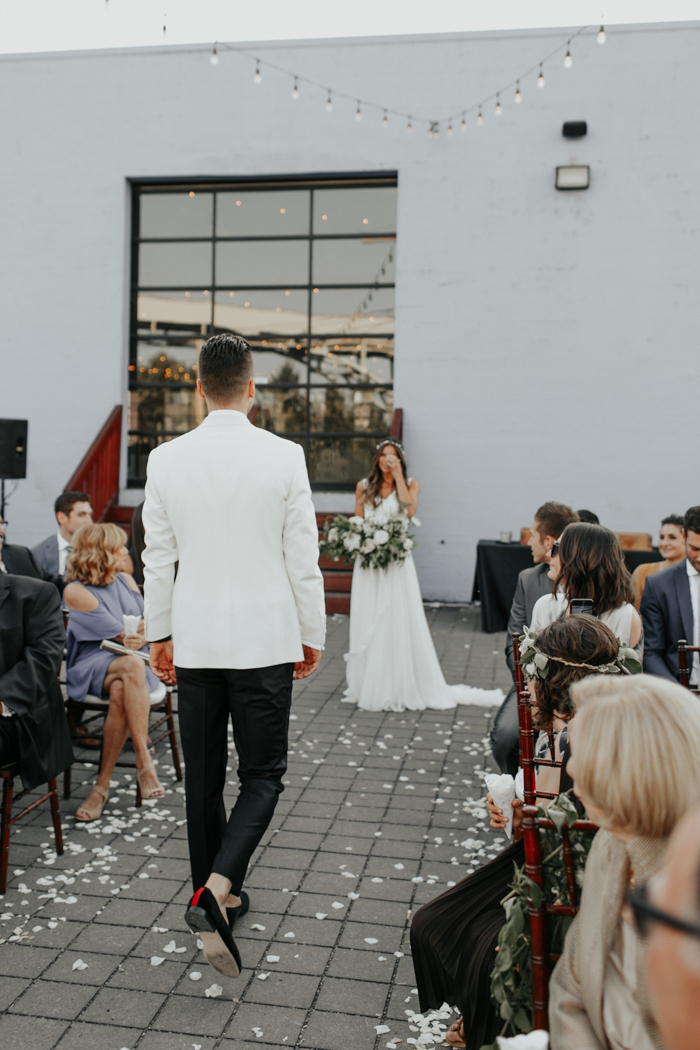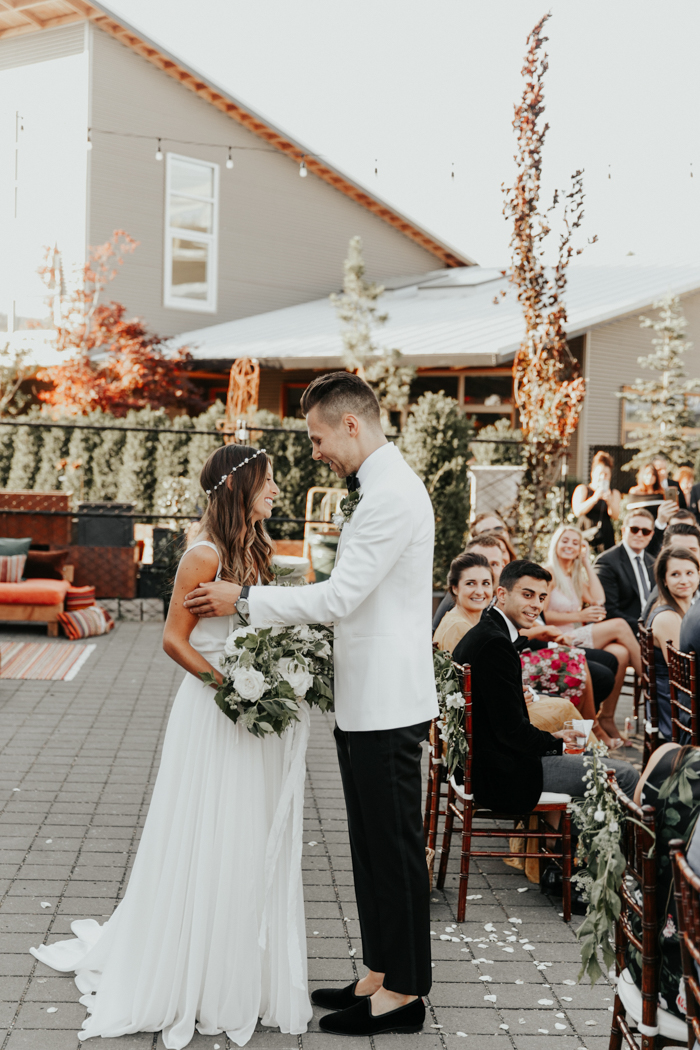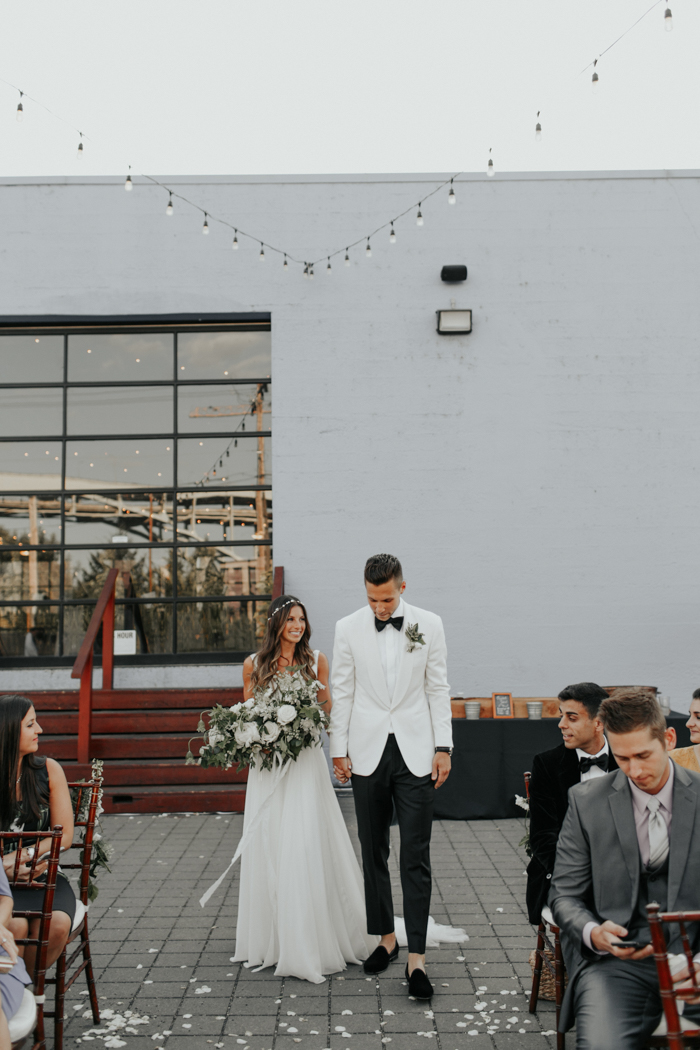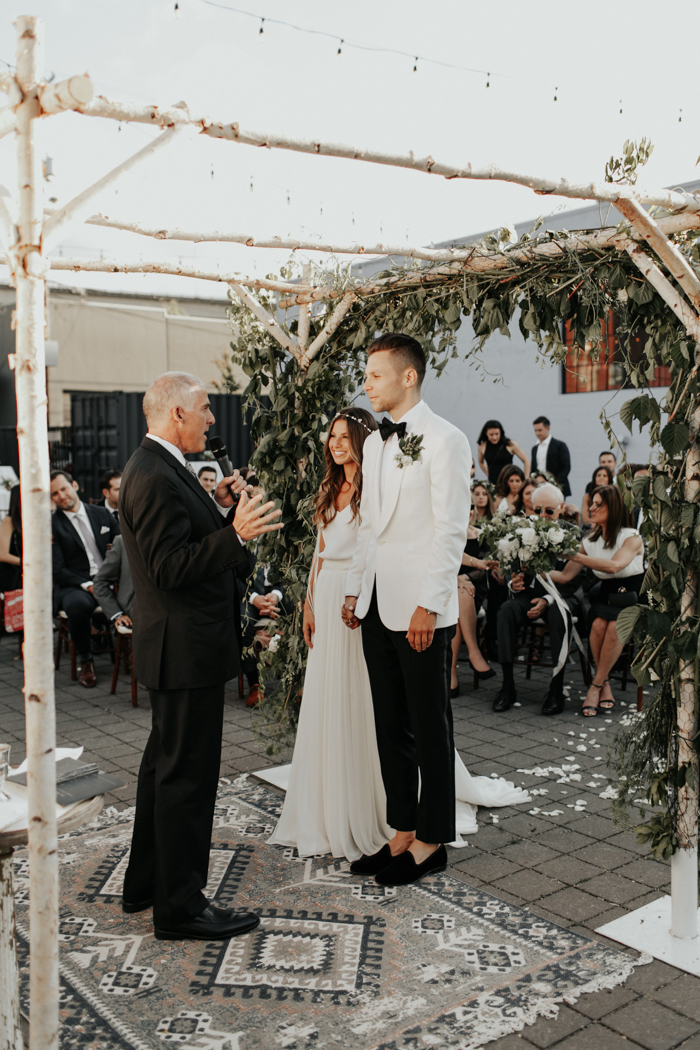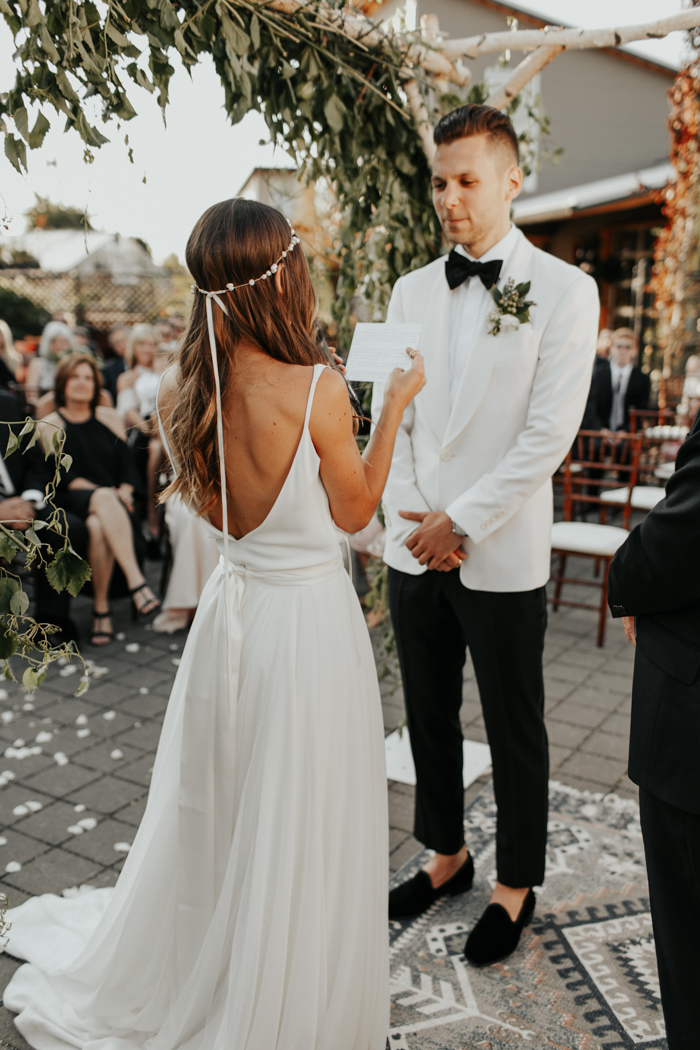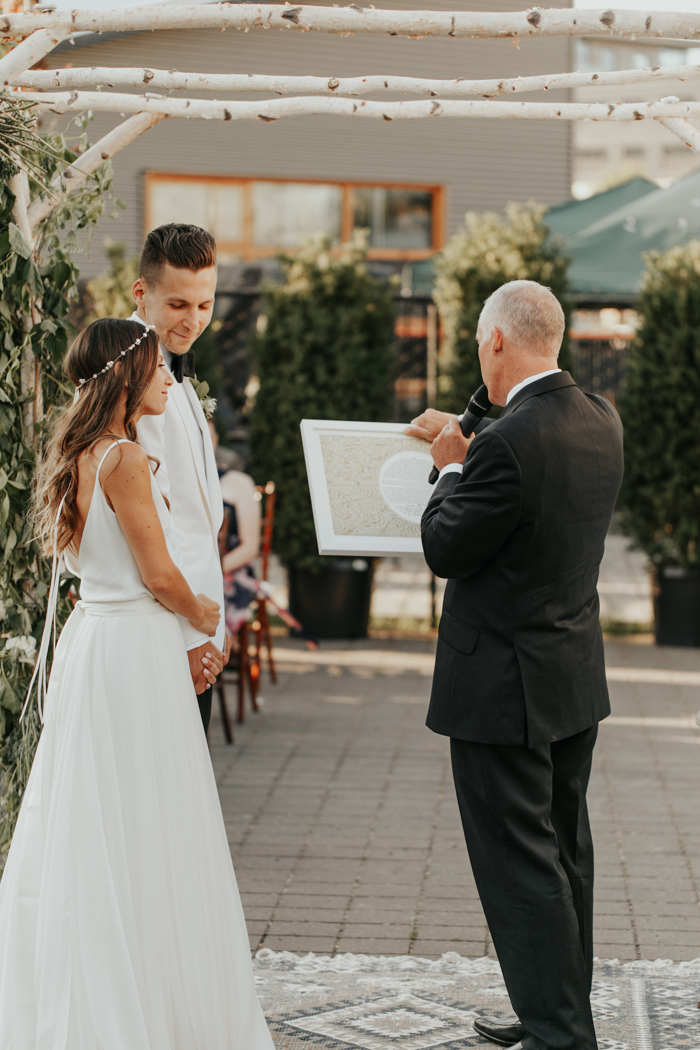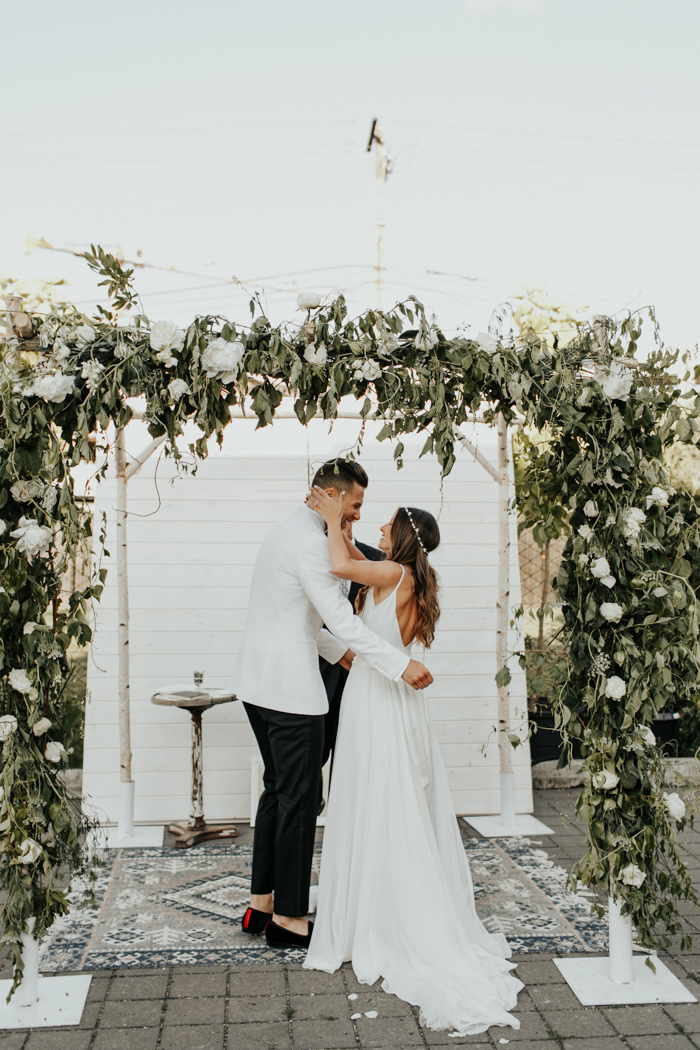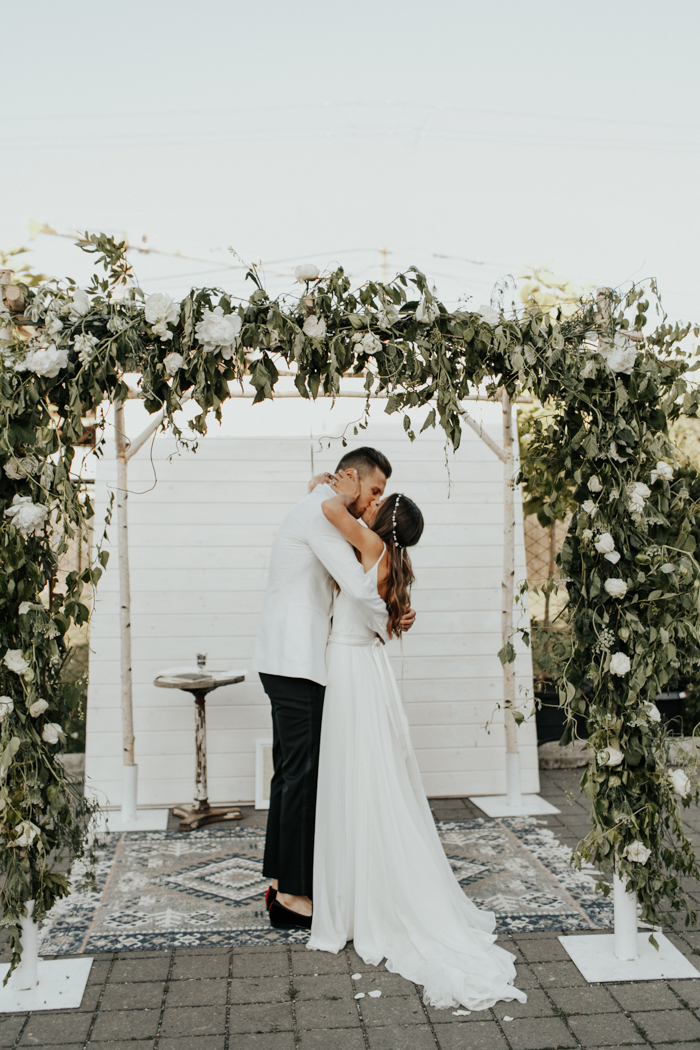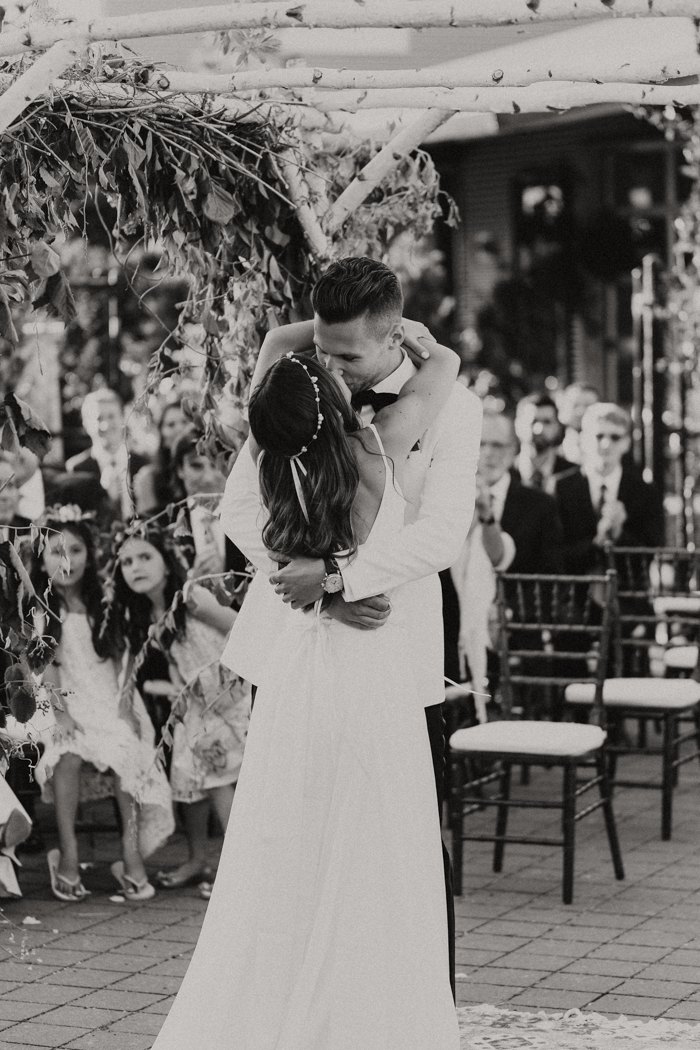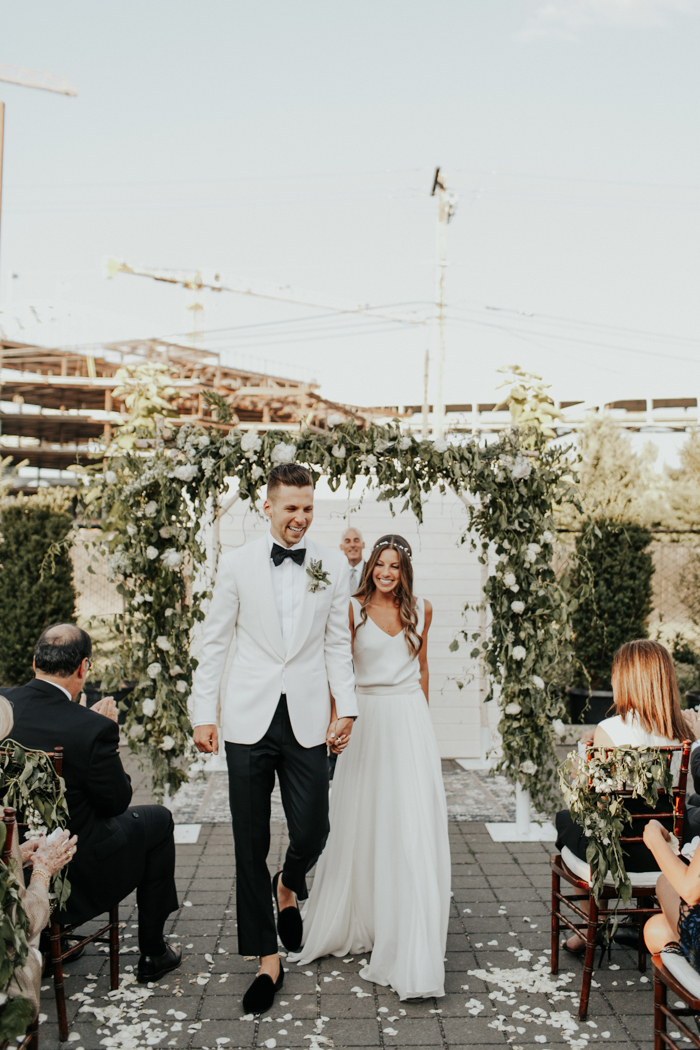 We made a pact – not to separate on our wedding. Of course, our days were apart, but from our 'first look' on we stuck together. We are so happy we did! Now all of our memories are the same, and together. Among countless memories, our favorite was taking a moment to look around during the best night of our lives to see ourselves surrounded by all of our people. It was magic.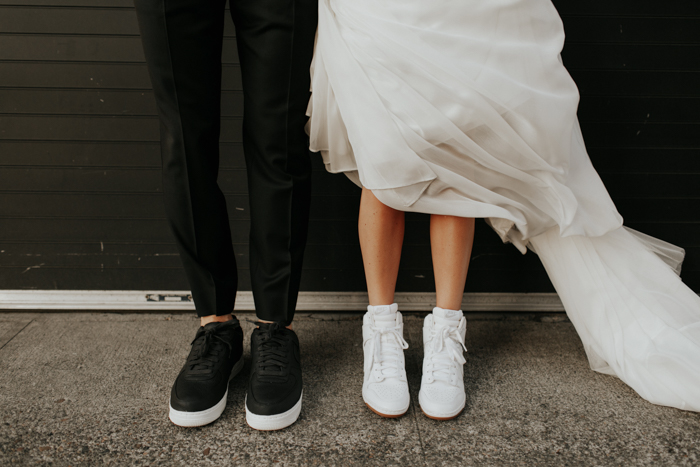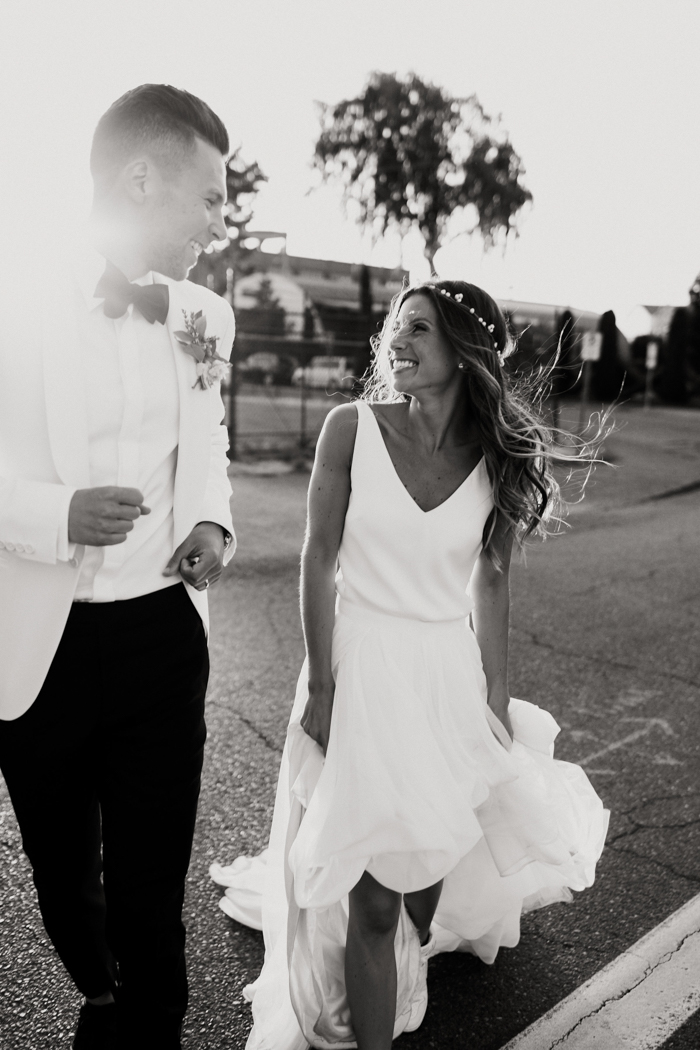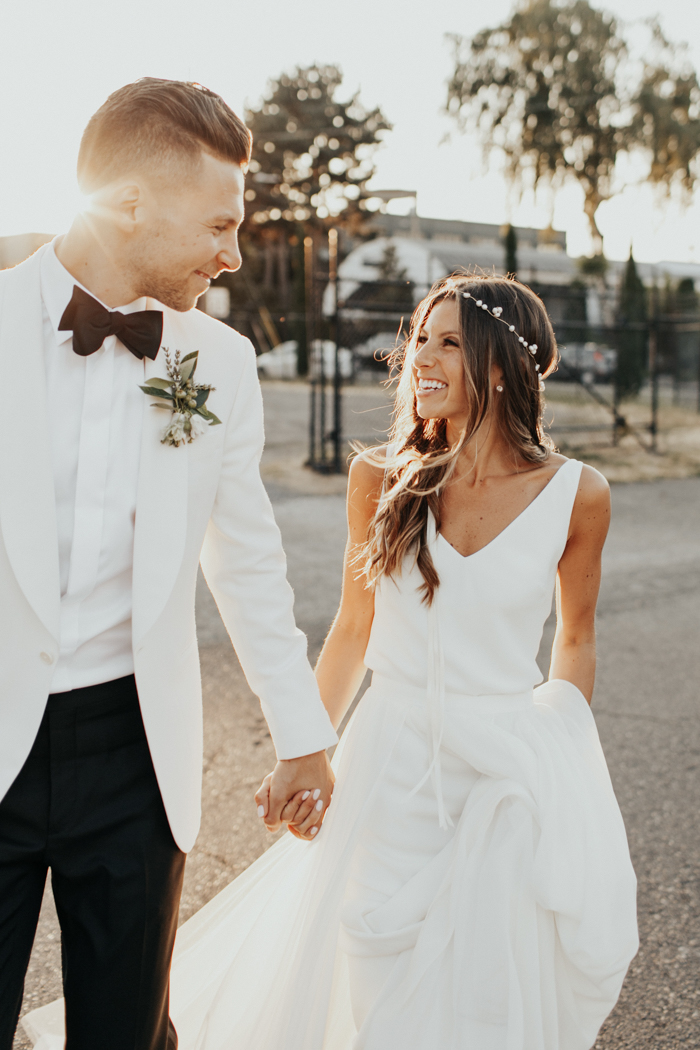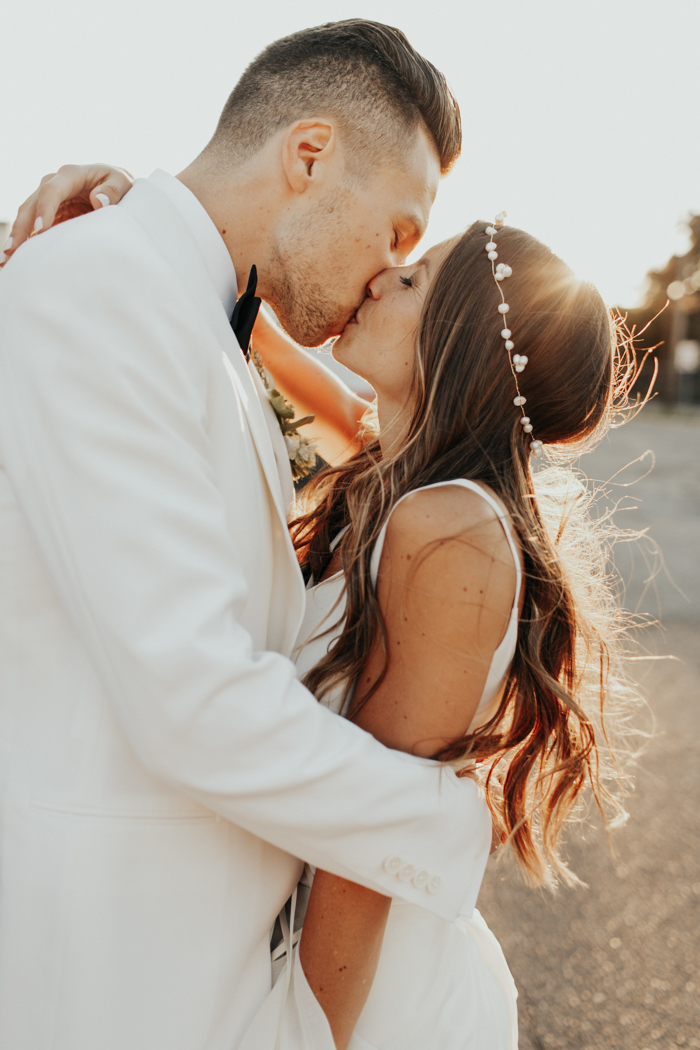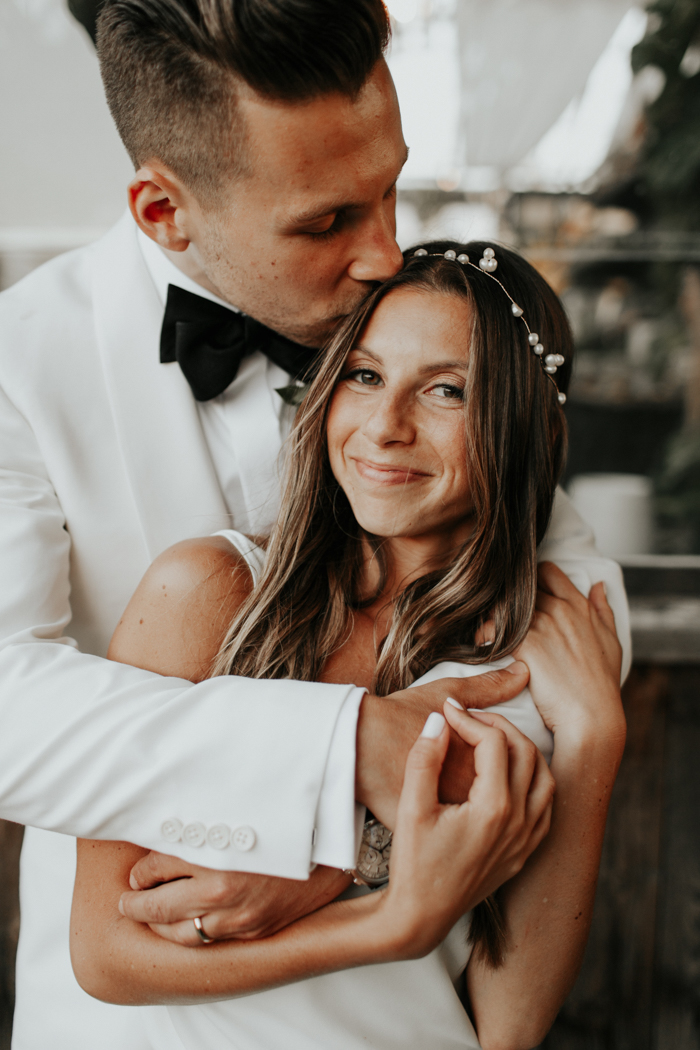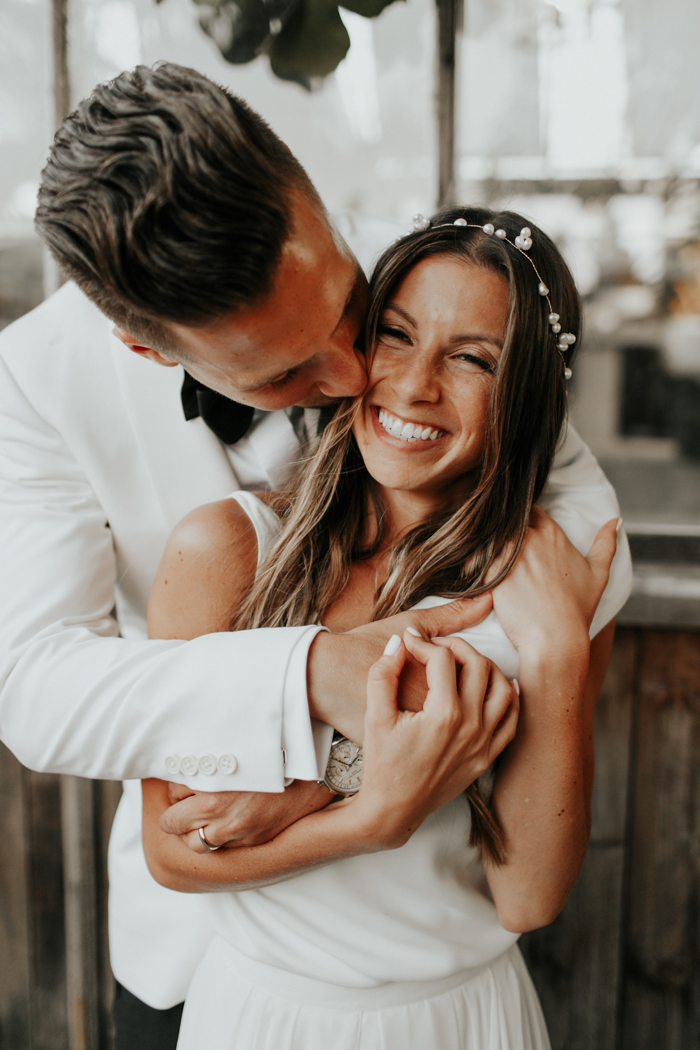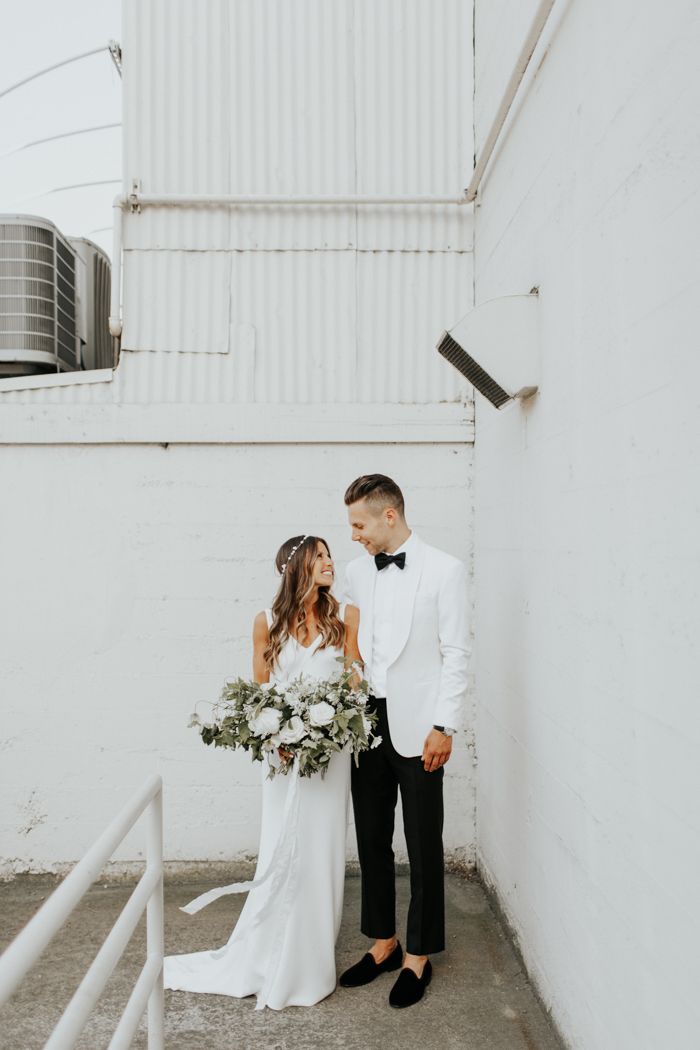 Working with our photographer was a DREAM. Not only is Melissa incredibly talented, she is also so easy and fun to work with. We completely vibed from the first time we met. From our mini engagement shoot through our wedding, we felt extremely comfortable and lucky. The fact that her second shooter is her husband is also something we loved. The two of them (obviously) work so well together. It was so nice to have Melissa with me and her husband, Josh, with Andrew during the day leading up to our first look. They were able to capture every moment in the most amazing way. We have not stopped looking at our wedding photos since!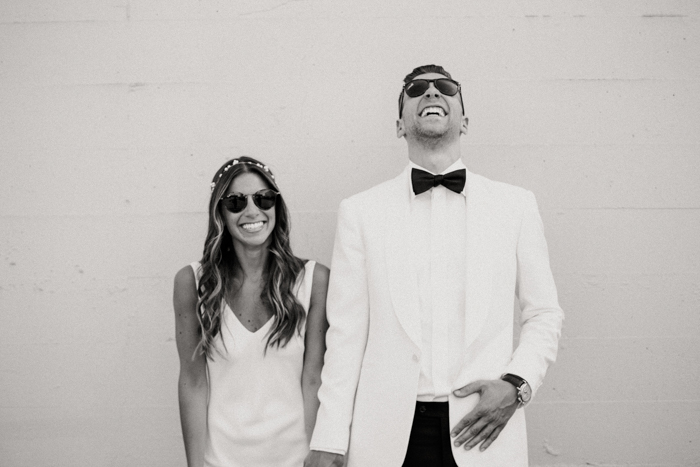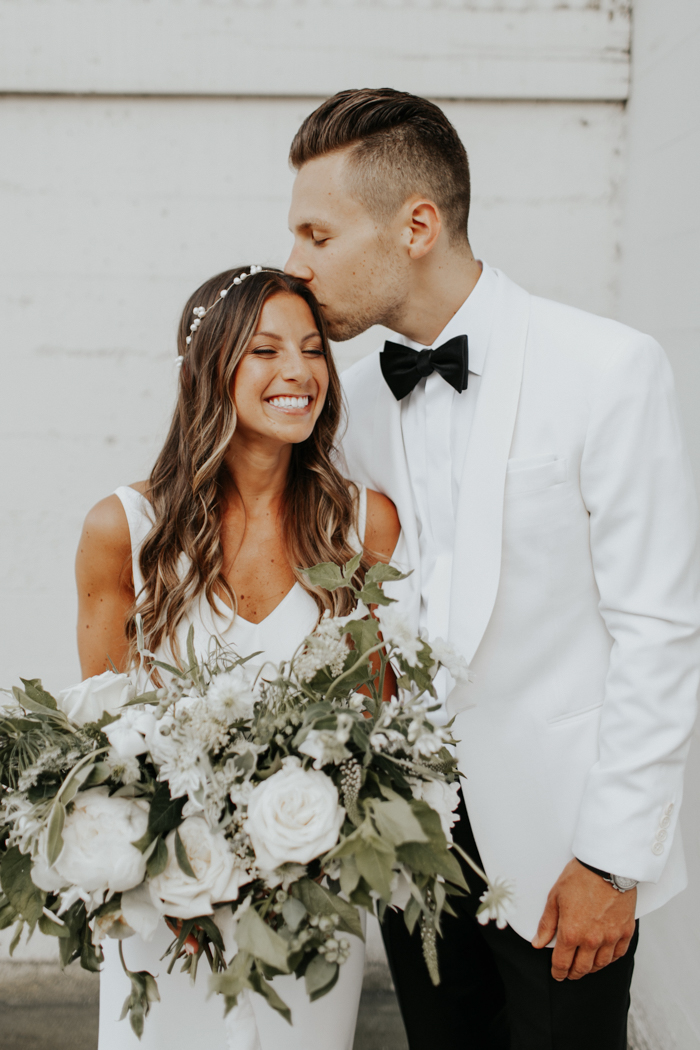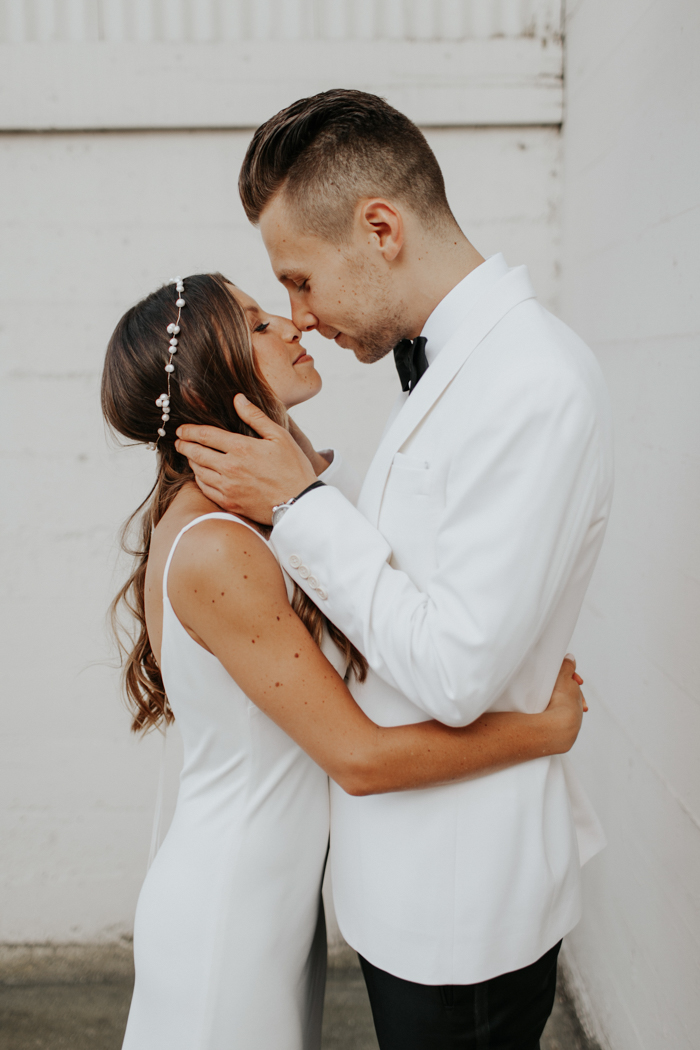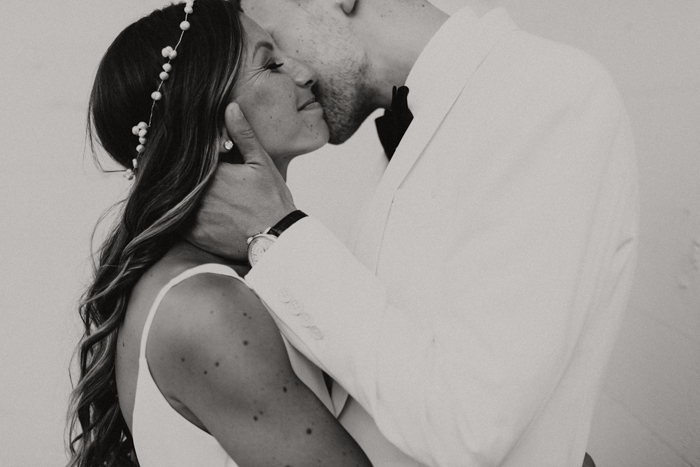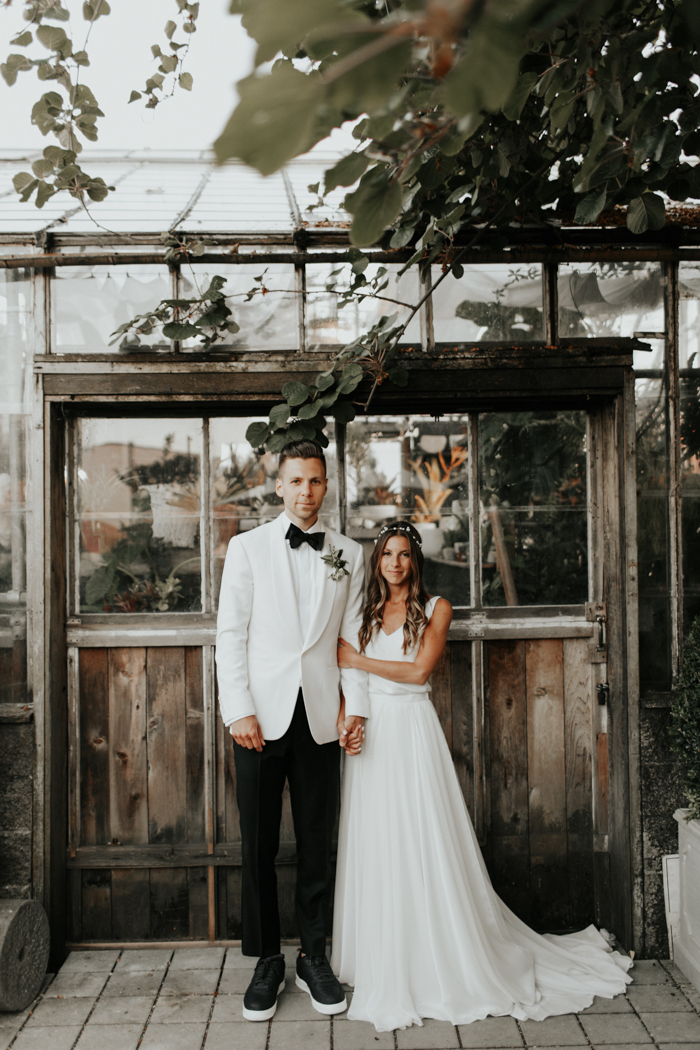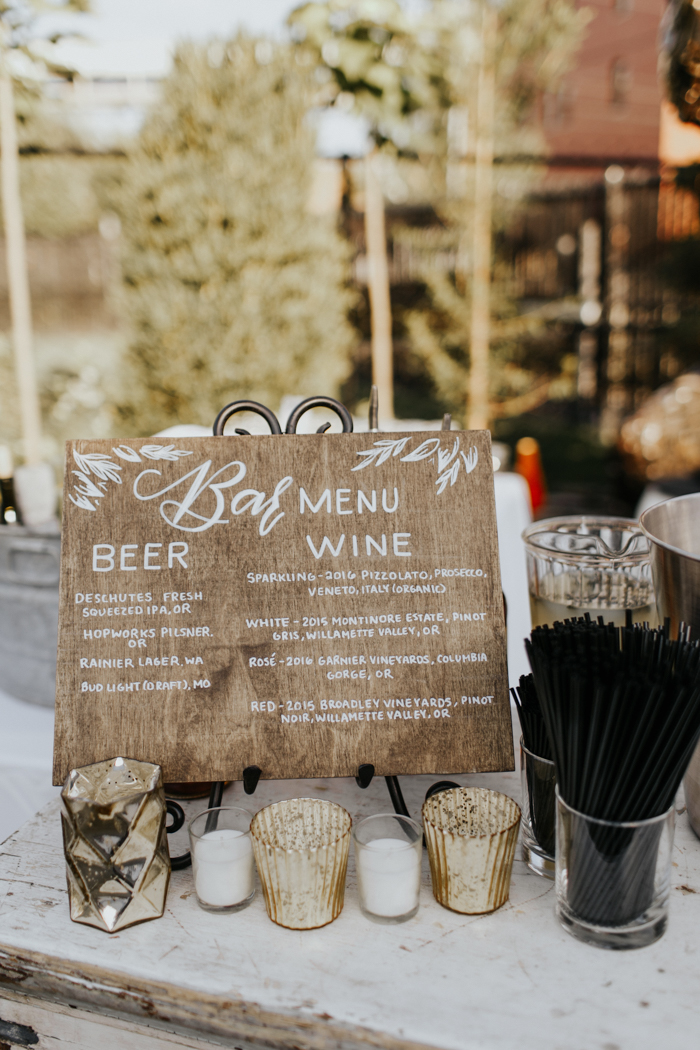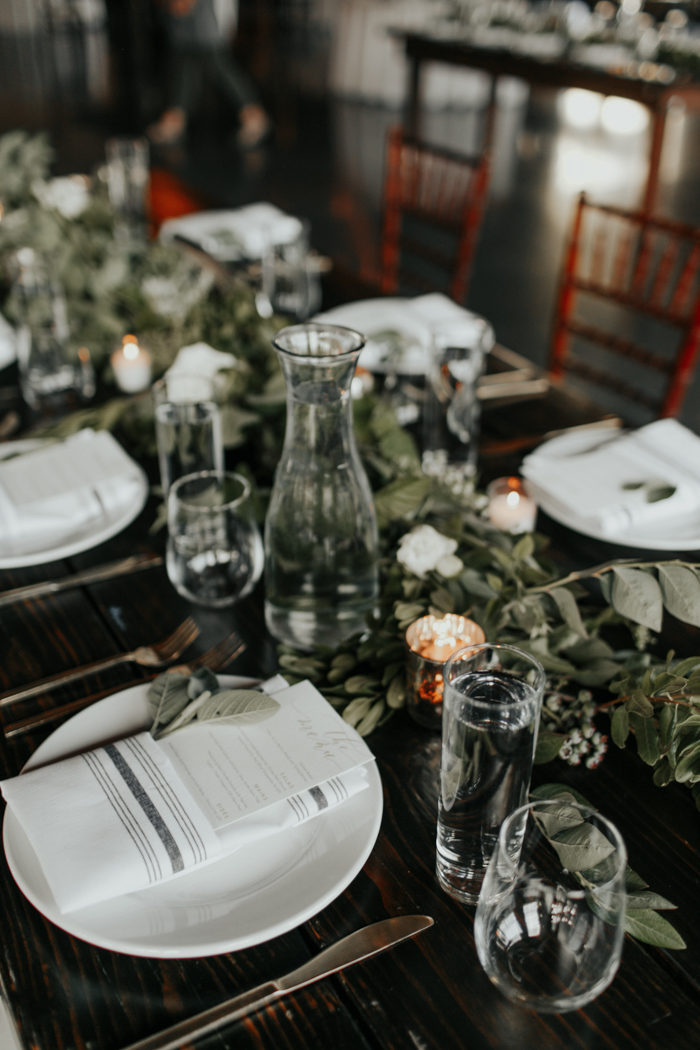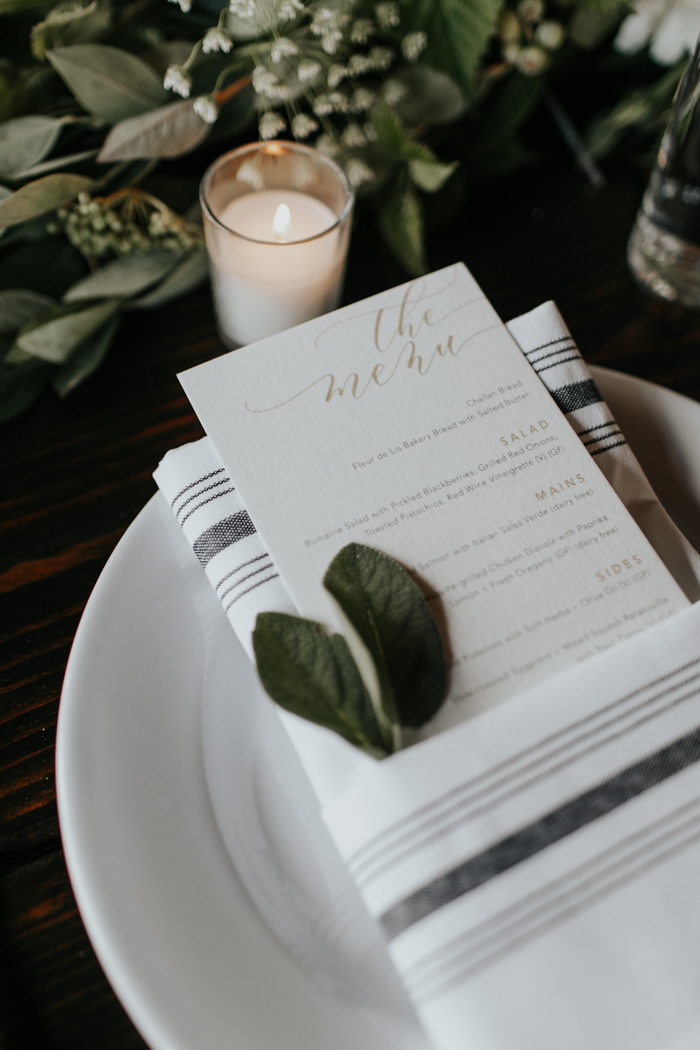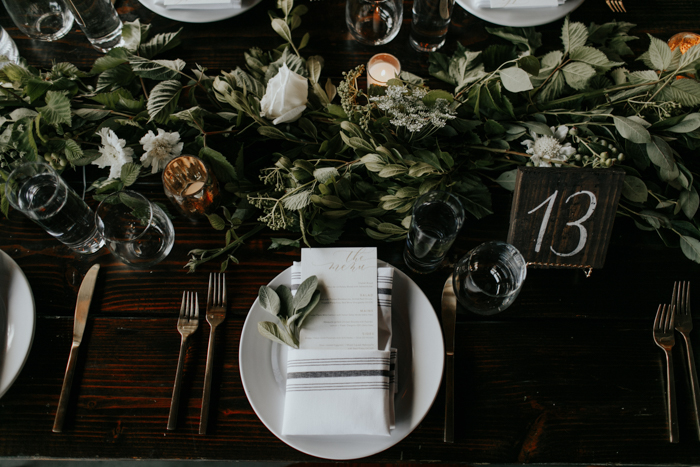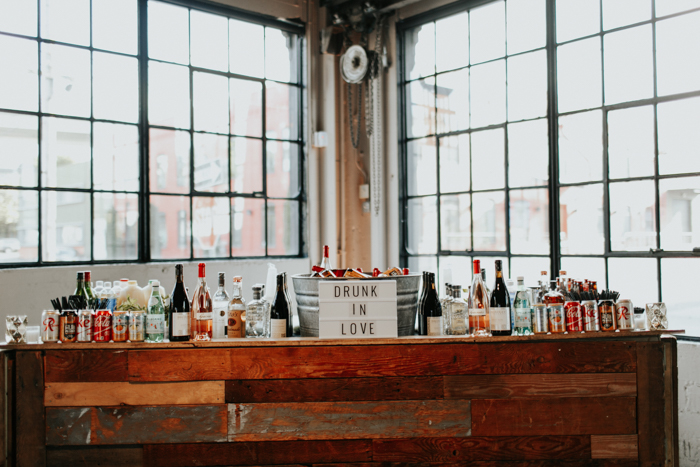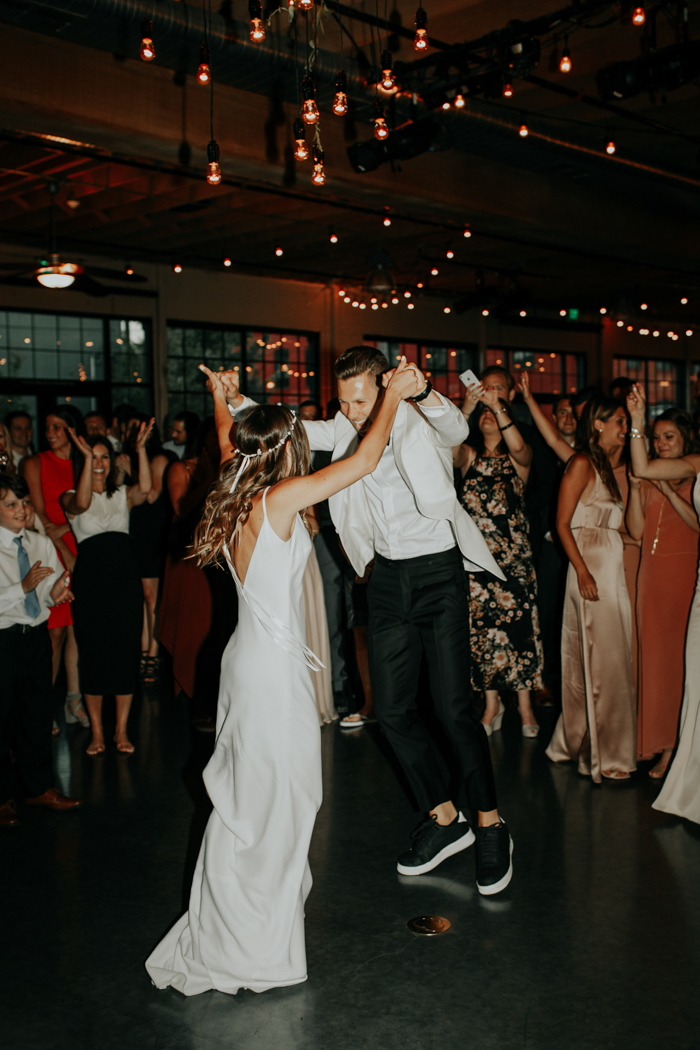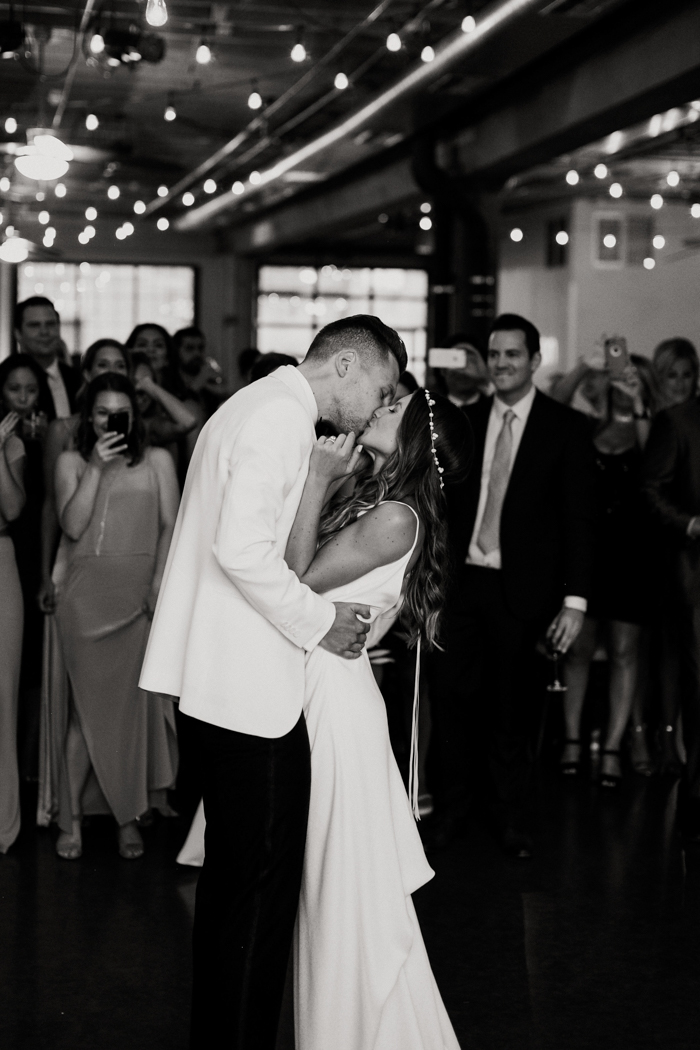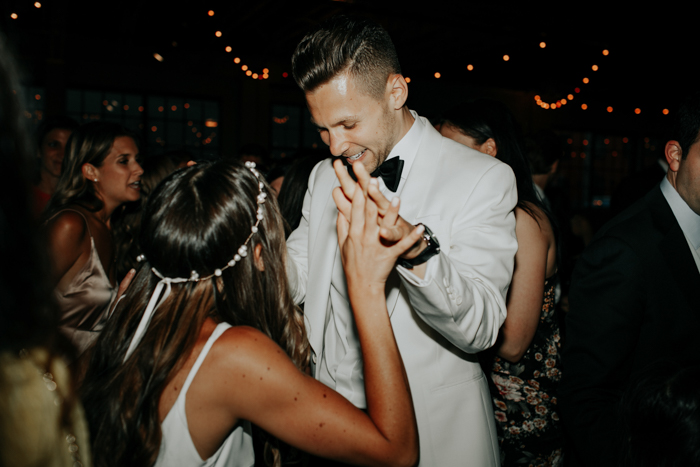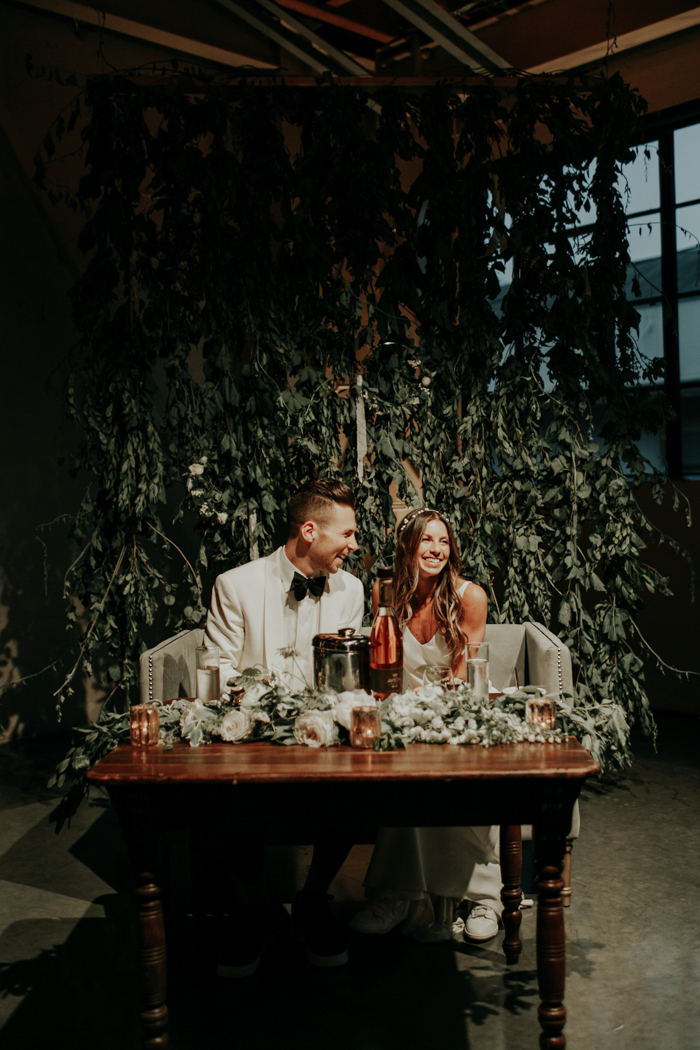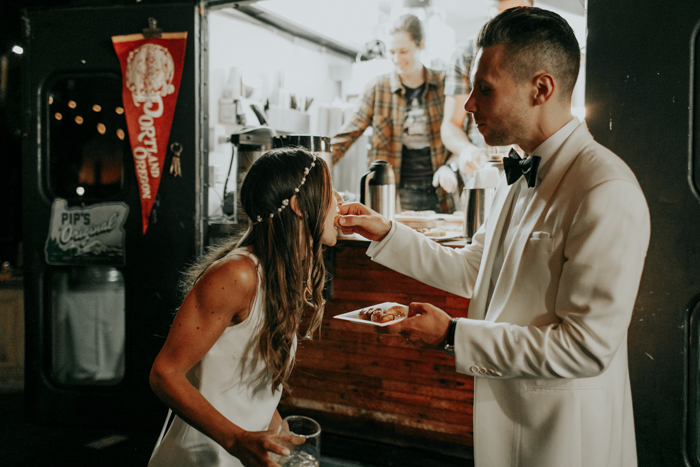 For dessert, we decided do something a little different! Instead of wedding cake, we brought guests back outside for three dessert food trucks – mini doughnuts with coffee and speciality chai drinks, made-to-order fruit infused ice creams, and handcrafted s'mores. In case that wasn't enough, we brought in late night pizza along with lemon lime Gatorade (with custom labels) to help ease everyone's morning hangover!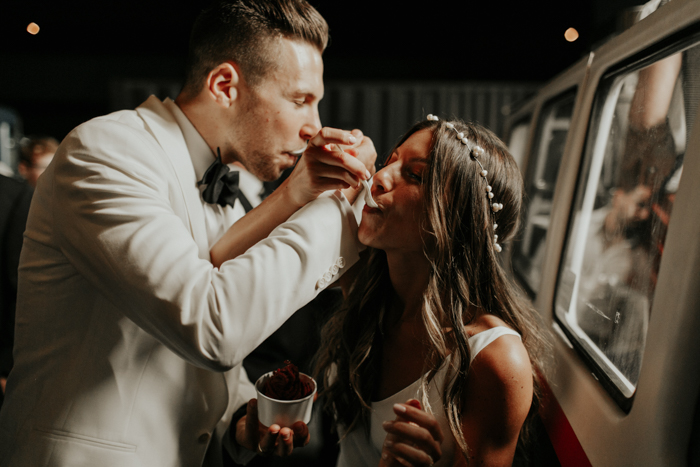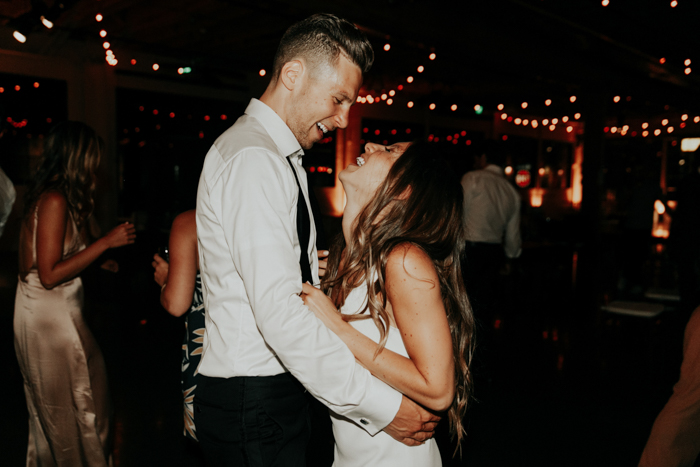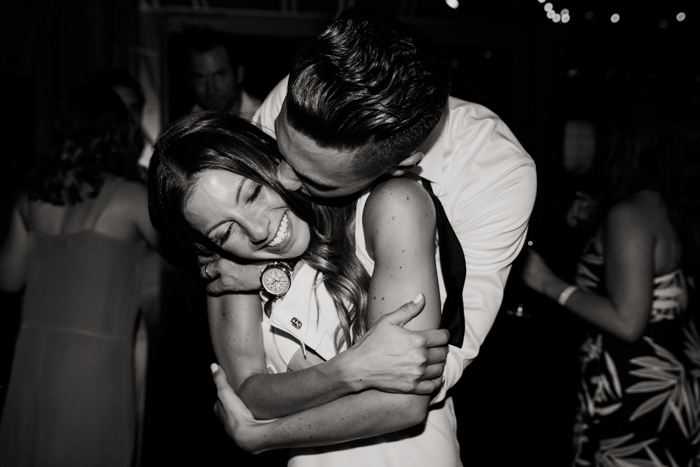 Congratulations to Ali and Andrew on their wedding day, and a big thanks to Melissa Marshall for sharing their wedding with us! For more Portland wedding goodness, take a look at this artistically natural union/pine wedding in Portland.