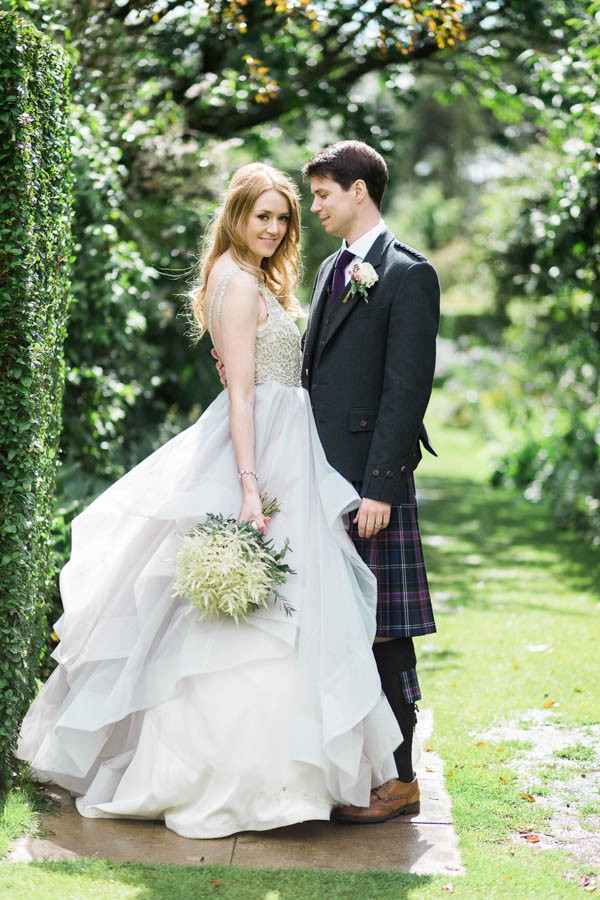 Having been to Greenbank Garden before, Jenn and Simon knew that the walled garden would perfectly suit the tipis they were envisioning for their big day. They both knew they wanted a day that was a little bit different, and weather permitting, they wanted to get married outdoors. If you've ever been to Scotland, you'll know that it rains a majority of the time. But as luck would have it, on the day of Jenn and Simon's wedding, the sun shined bright all day, and Solen Photography was able to capture fantastic shots of the couple and their guests as they enjoyed the "Secret Garden" themed day.
The Couple:
Jenn and Simon
The Wedding:
Greenbank Garden, Glasgow, Scotland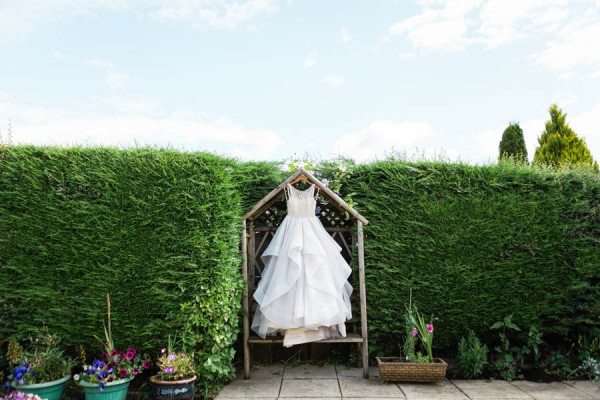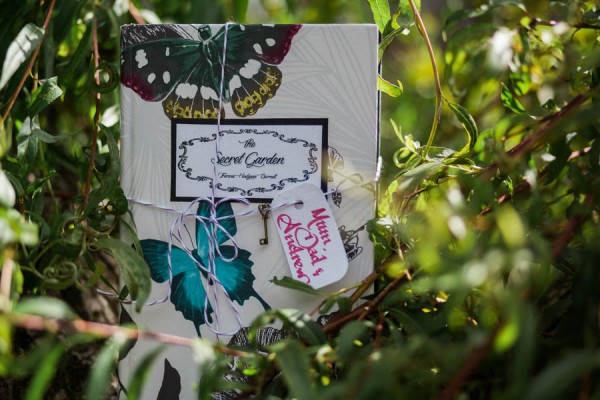 Because the Garden was such a big part of the day, we had a bit of a 'Secret Garden' theme and chose to make the invitation in the style of Frances Hodgson Burnett's novel 'The Secret Garden', which I loved when I was little.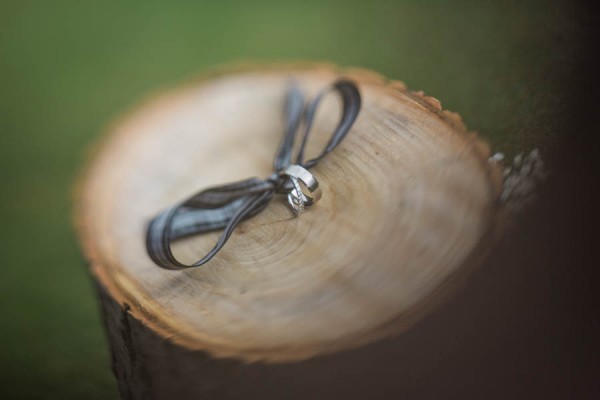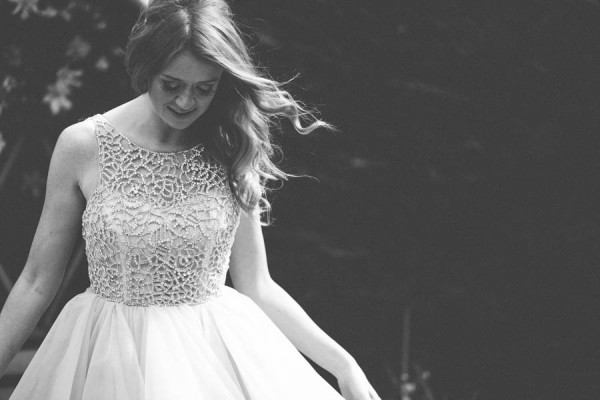 We both agree that our ceremony, from start to finish, was the most memorable part. Simon says his favourite part of the whole day was seeing me walk into garden and coming down the aisle.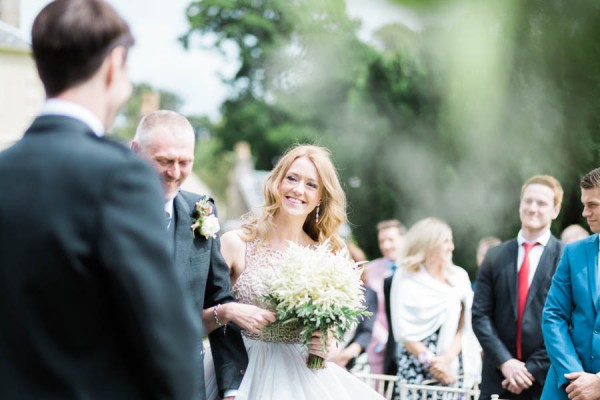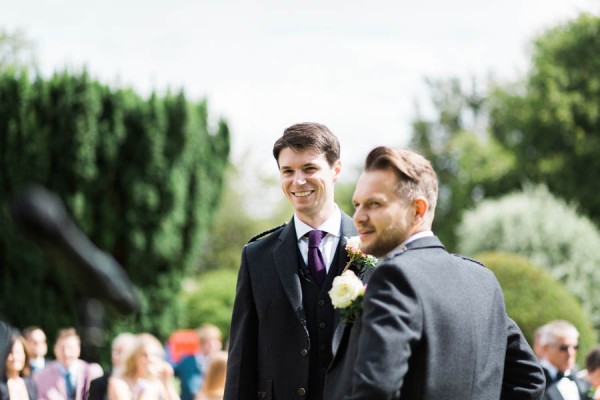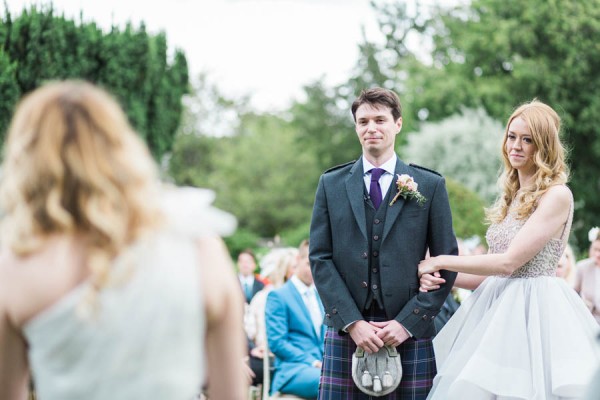 We were very keen to have something a little bit different, and despite living in Scotland, optimistically decided we were getting married outdoors. When we first saw pictures of tipis, we knew that they were exactly what we were looking for: something really unique and special.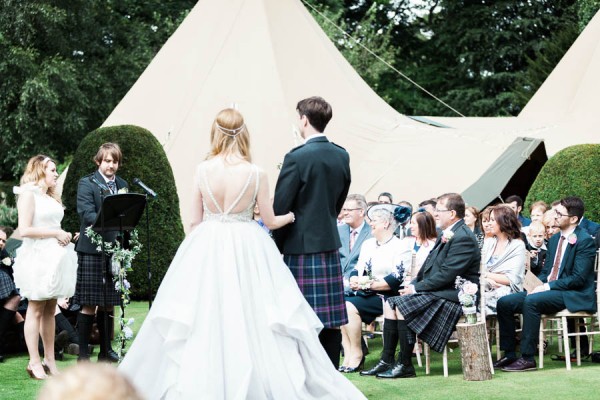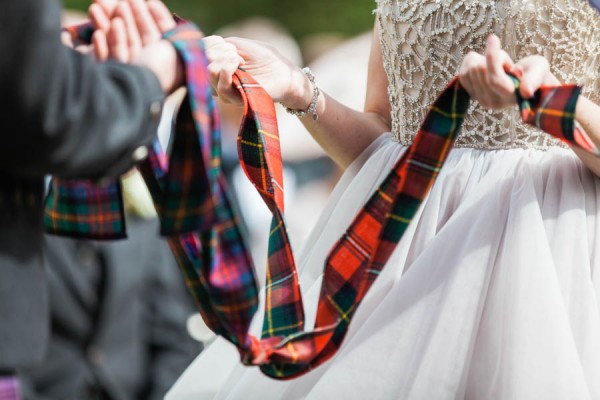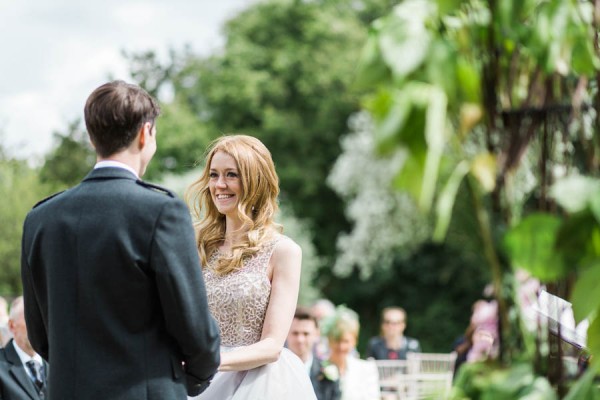 One of the key ways we personalized our ceremony was to have two of the people who know us best, my bridesmaid and Simon's usher tell the story of how we met and our relationship together – a part usually spoken by the celebrant. We hadn't heard their speech until that very moment in the ceremony, but fully trusted them to do a wonderful job!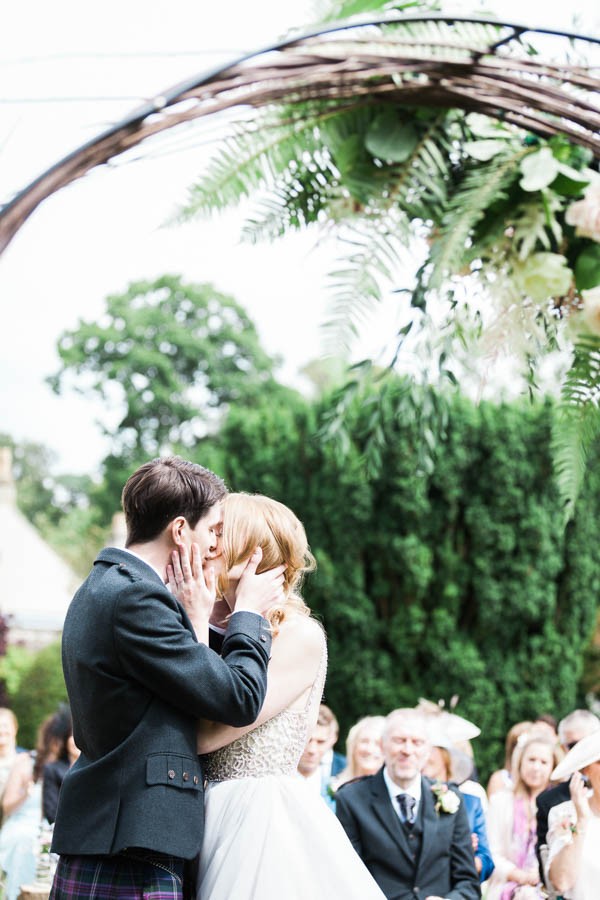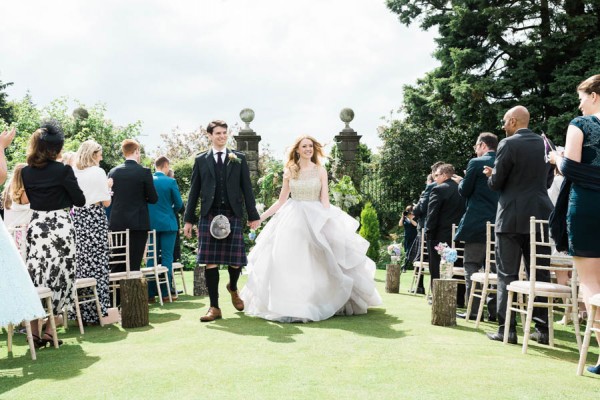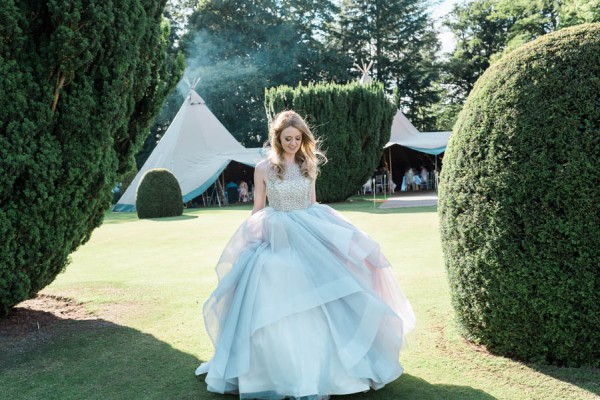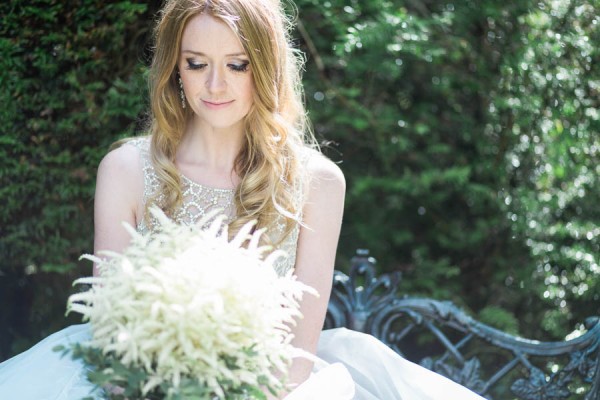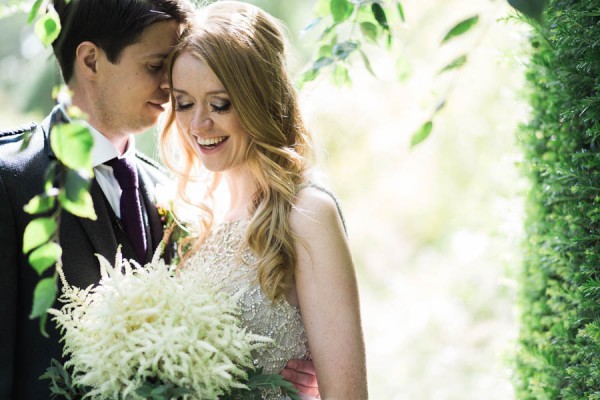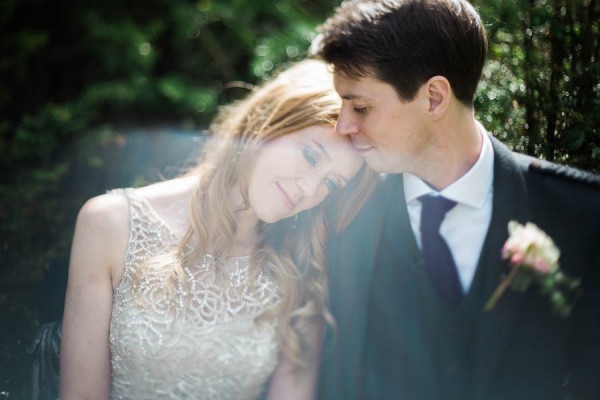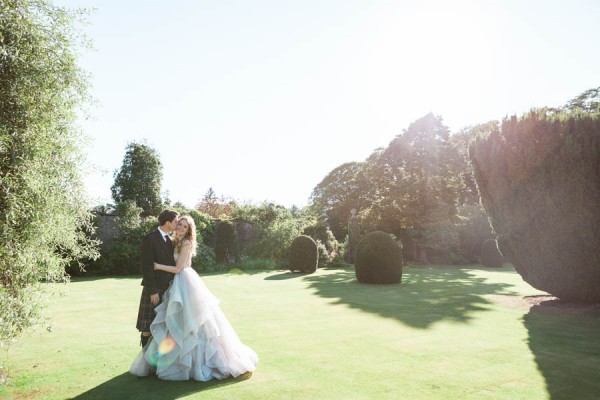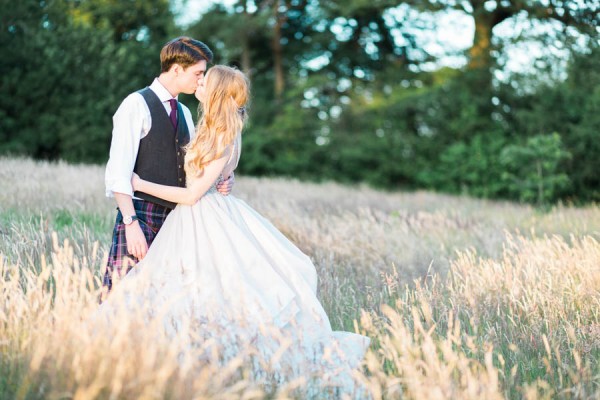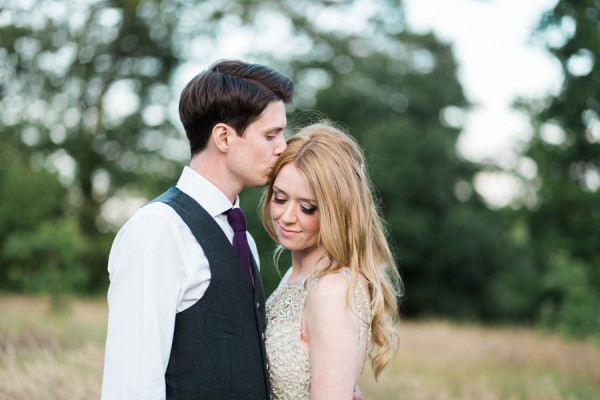 The photographs amongst the tall grass are a few of our absolute favourites of the whole day, and such a lovely memory.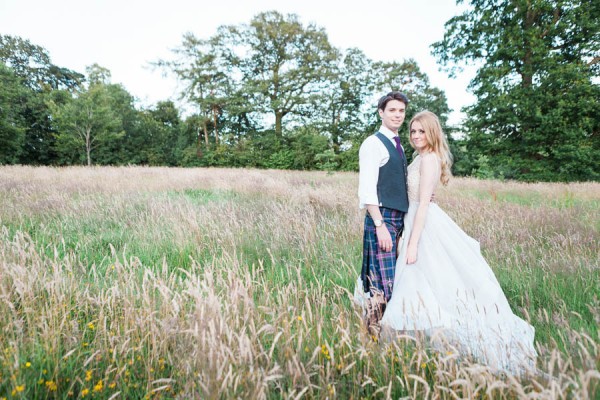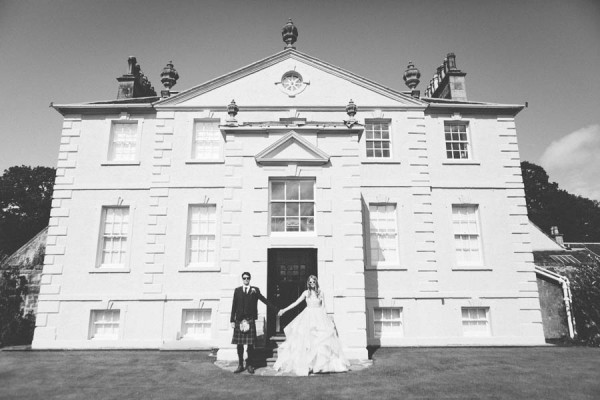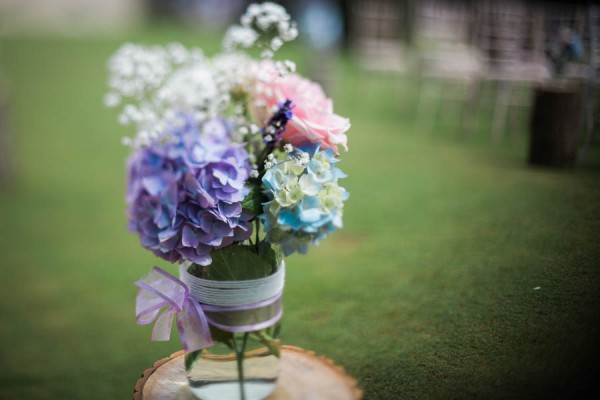 We made our wedding favours (flavoured vodka in little old fashioned bottles), all the signage, the decorative jars for table centers, and the table center numbers. Our dads had home grew all the flowers we used to fill the jars and our mums and bridesmaids made excellent impromptu florists the day before, arranging them all so beautifully.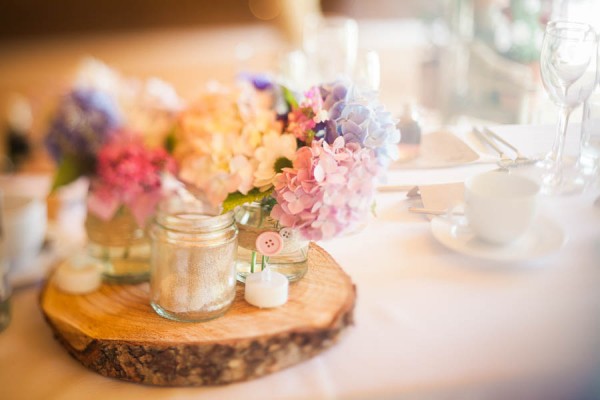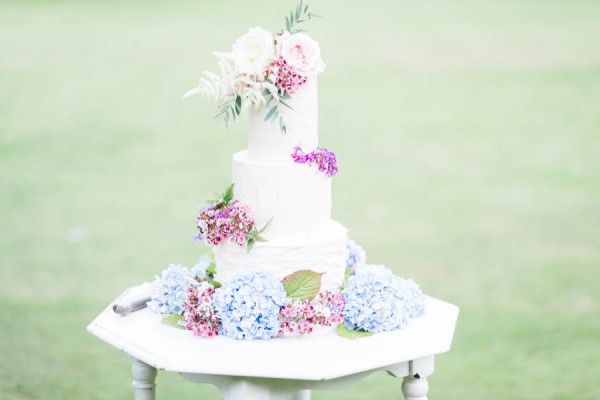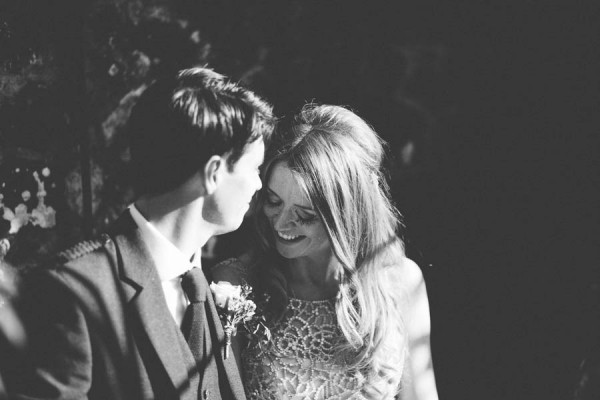 Processional – Kissing You by Des'ree
Recessional – I Do by Colbie Caillat
First dance – You and I by John Legend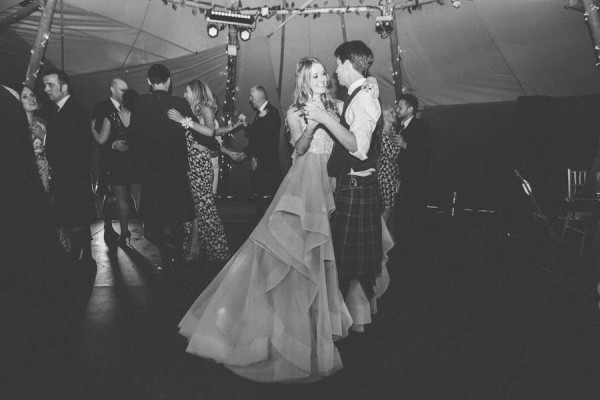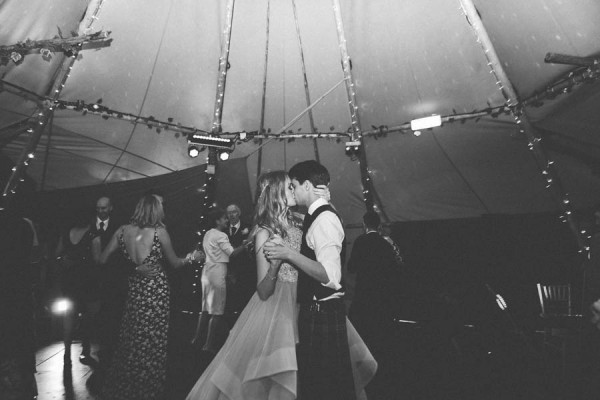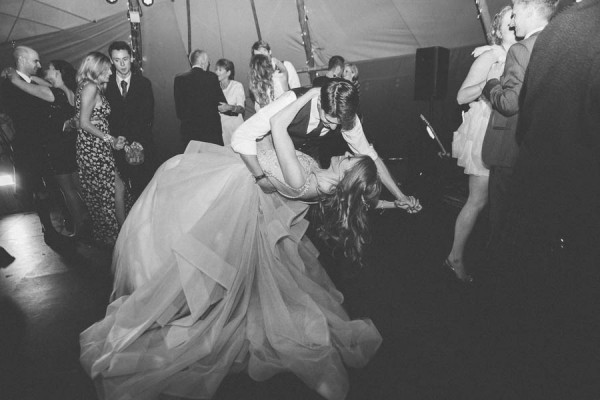 We adore the look and feel of all the photographs Solen captured. That pretty, soft, romantic, ethereal look is exactly what we wanted, and is just how we want to remember the day forever. There are also plenty of fun pictures in there too!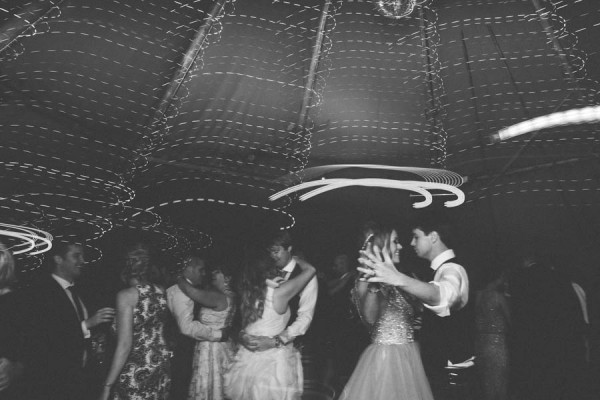 Congratulations to Jenn and Simon on their recent nuptials! Love their garden wedding? Check out this gorgeous Spanish wedding at Finca La Cuadra!