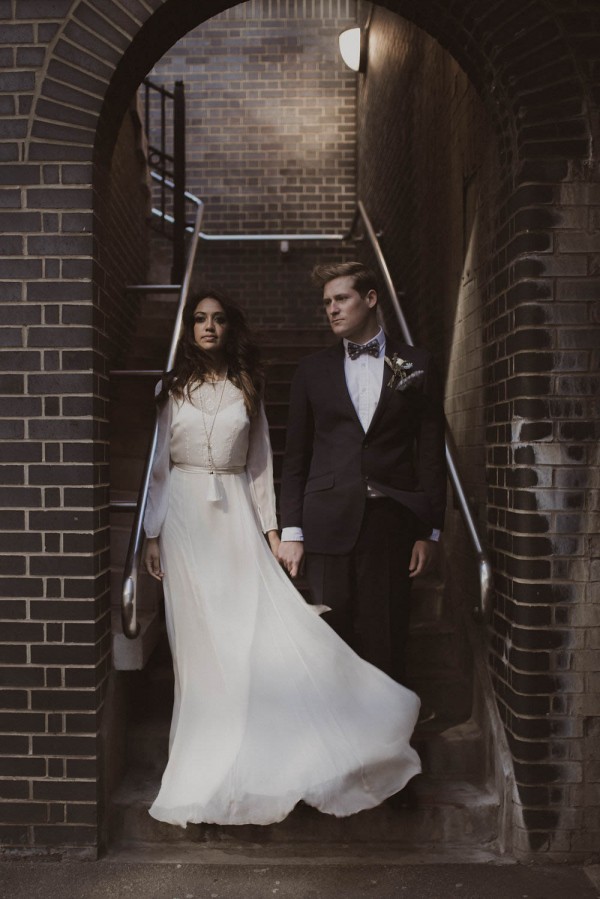 With destination wedding bound couples in mind, a team of international destination wedding professionals designed this London-inspired styled photo shoot. Wedding planner Elisabetta White of Linen and Silk Weddings views London as the ideal destination spot for modern, free-spirited couples to elope due to its romantic literary past, charming brick walls and cobblestone streets, and downtown of passing faces of locals and travelers alike.
Here's what Elisabetta had to say about the inspiration for this London destination wedding shoot:
We love London and we believe that regardless of the season or weather, it remains one of the most enchanting cities in the world. As this inspiration shoot proves, its character and elegance lend themselves beautifully as a backdrop for romance and love.
We imagined that a couple choosing London for an elopement would be modern, elegant and perhaps free-spirited too. For this reason we opted for a bridal look with a bohemian-chic feel. Wedding hairdresser Hayley King and makeup artist Joyce O'Connor of Brides & Beauty perfectly interpreted this look by giving our bride a romantic look – deep make up and beautiful loose curls, framed by boho-inspired jewellery and an ethereal, vintage-inspired silk gown by bridal boutique Rock The Frock. Our groom wore a navy blue suit accessorised with bow-tie and handkerchief made with reclaimed vintage fabric, a very subtle boutonniere in line with the bride's bouquet – 'natural', unstructured, white bouquet, with lots of foliage and gentle accents of blue, beautifully prepared by London wedding florist Bluesky Flowers.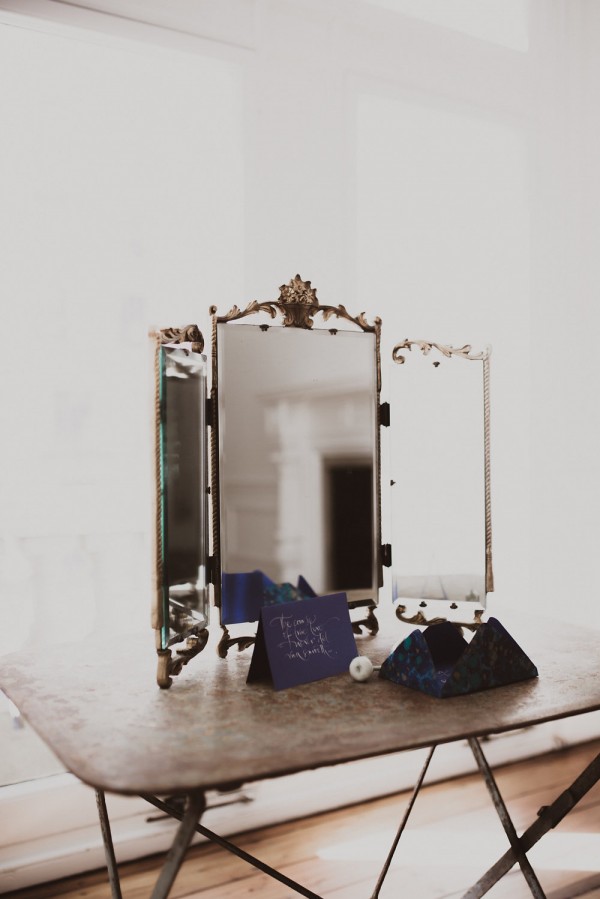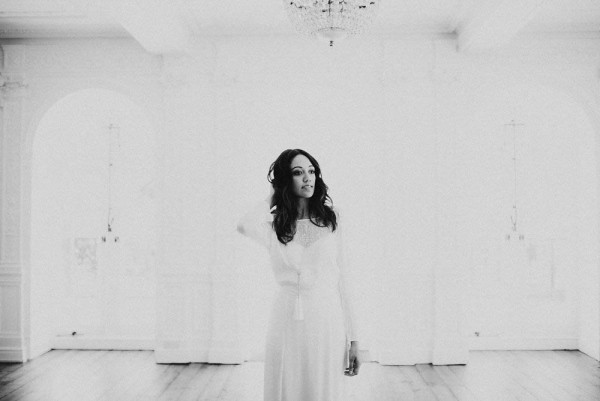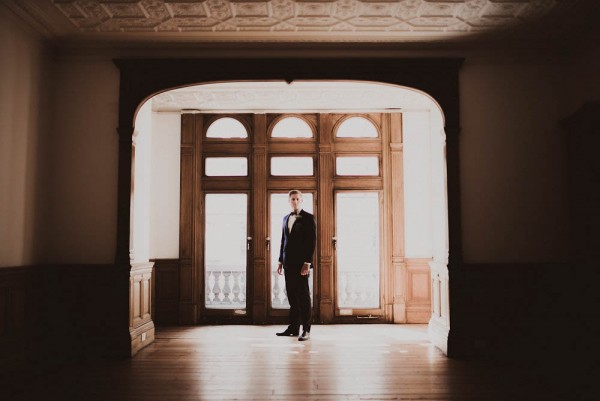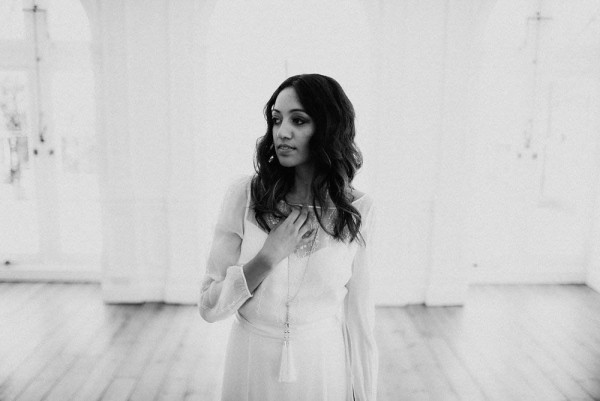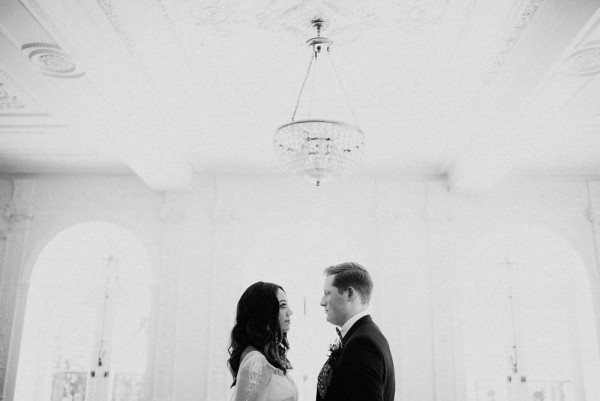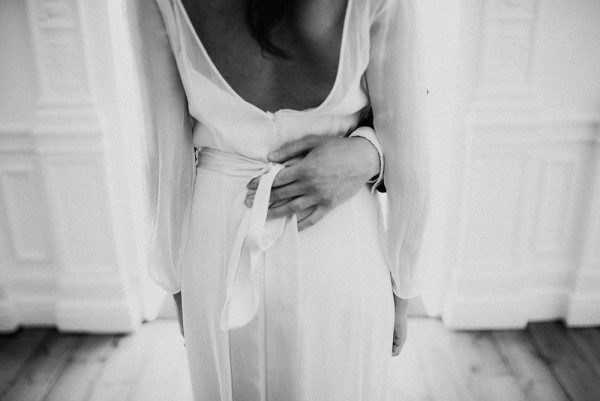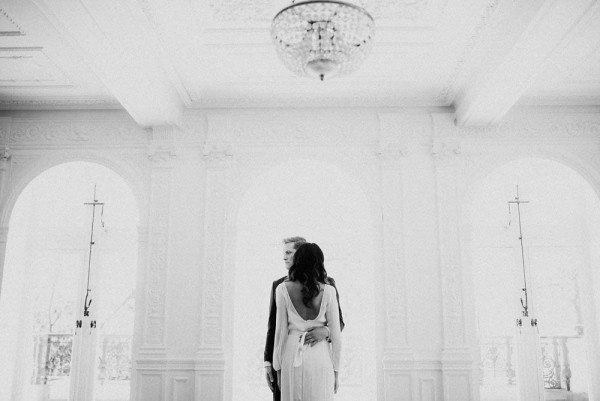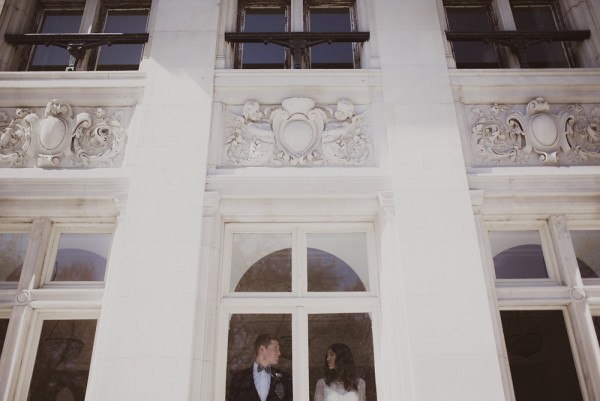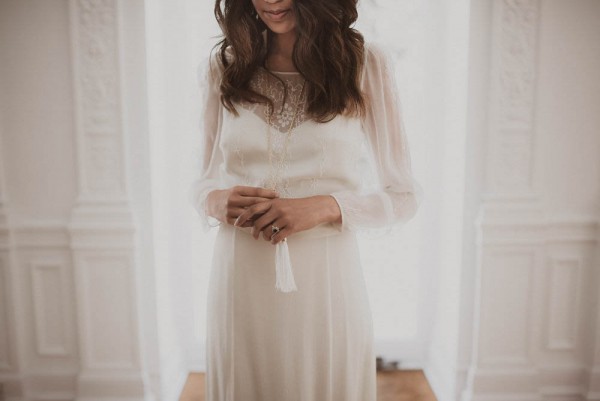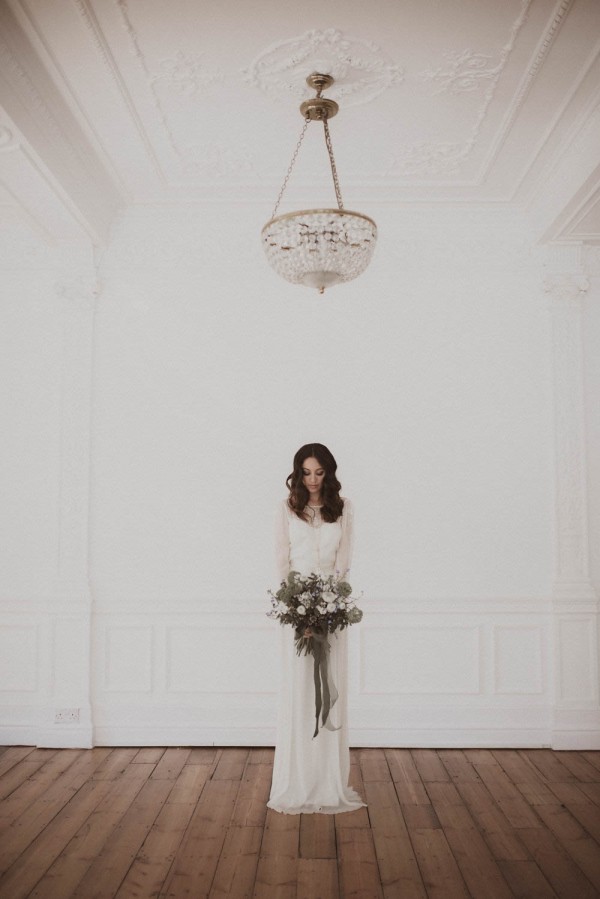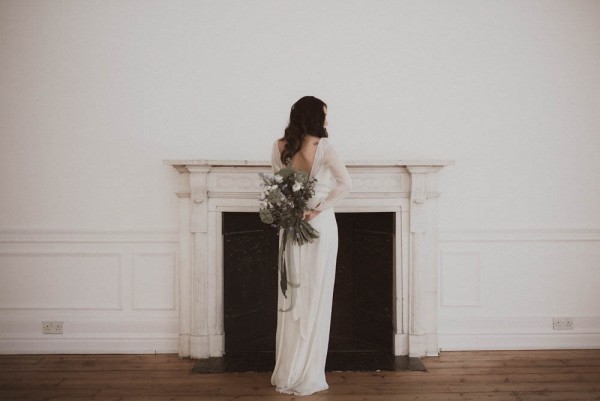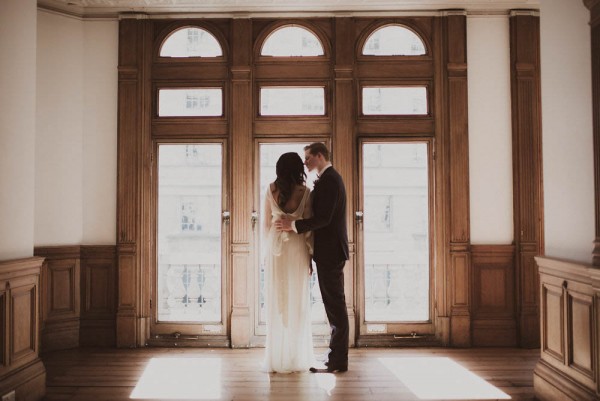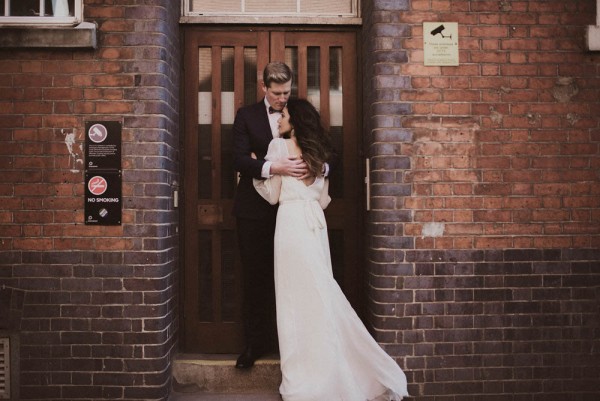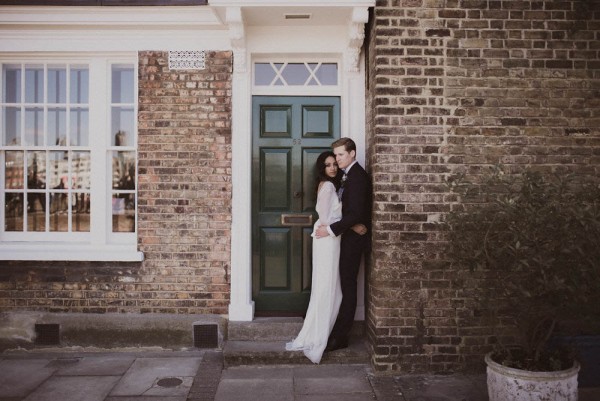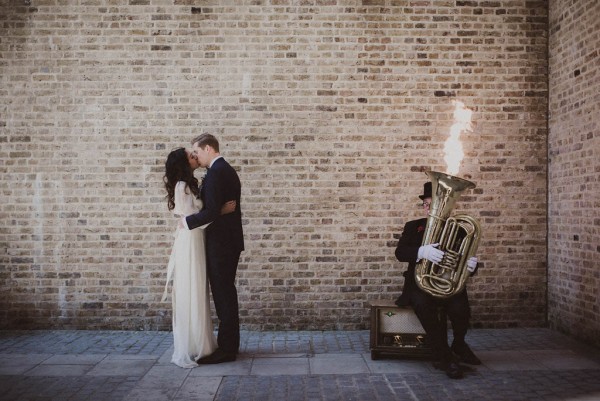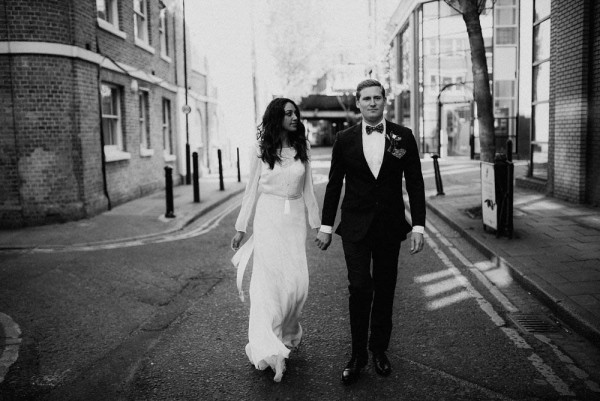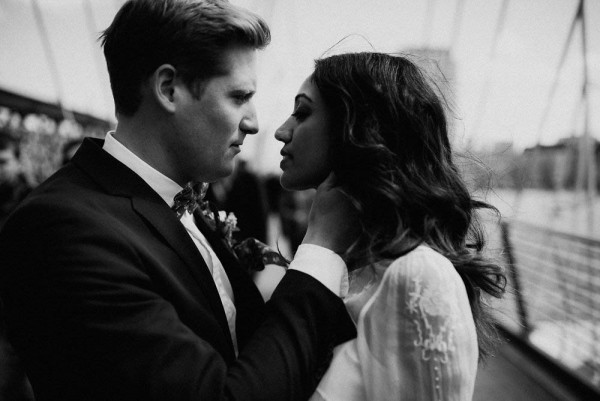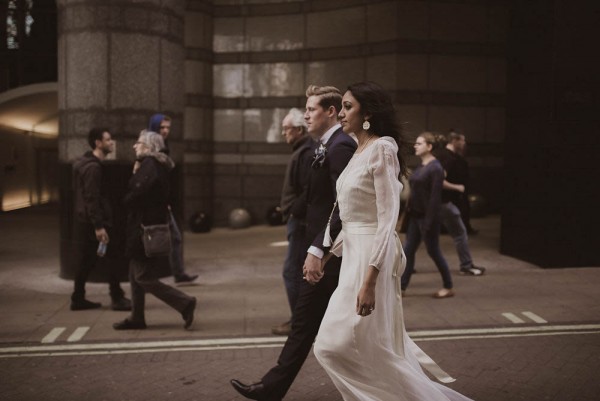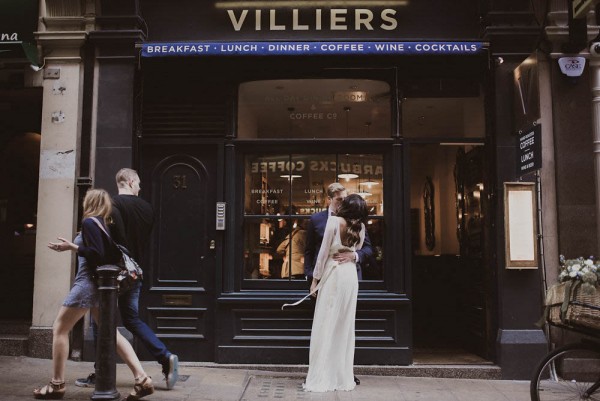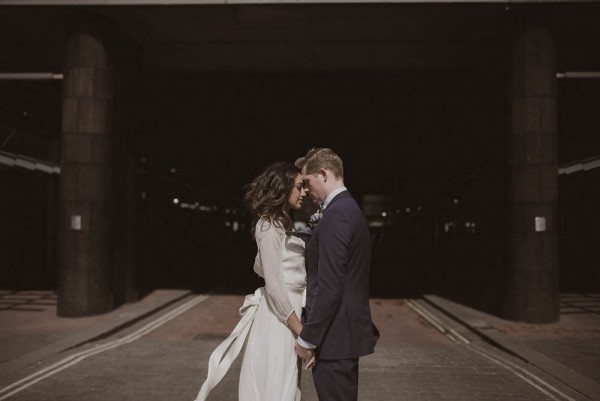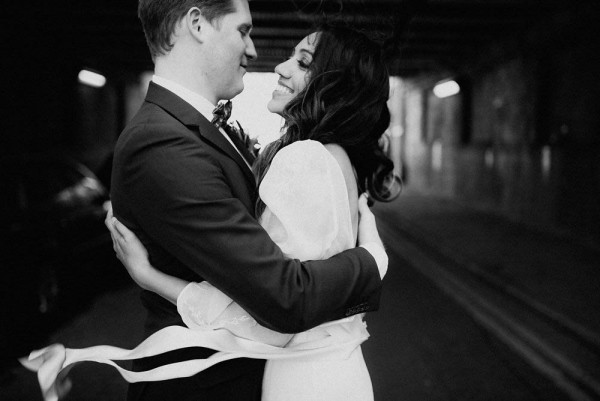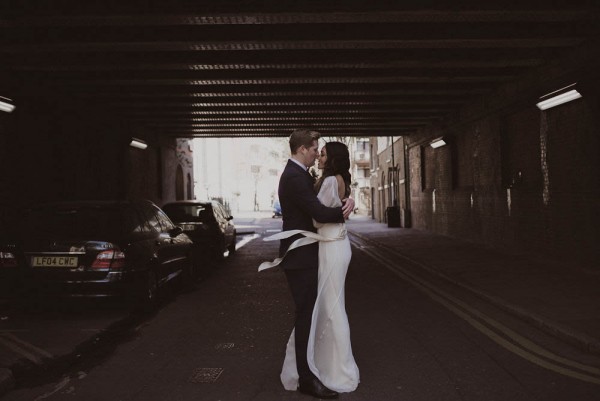 The Wedding Team:
Photography – Elisabetta Marzetti
Event Planning – Linen and Silk Weddings
Venue – One Horse Guards
Floral Design – Bluesky Flowers
Furniture Rentals – Sally Battley of Still Life
Invitations – Betty Soldi Calligraphy & Design
Makeup Artist – Brides and Beauty
Hair Styling – H K Hair Artist
Wedding Dress – Rock the Frock Bridal
A special thanks to Linen and Silk Weddings for sharing this London destination wedding inspiration! Check out this nautical elopement inspiration from Zurich for more intimate wedding ideas.