We couldn't help but dream of carefree summer days when we first saw this charming photo shoot. The planner, Lauren Niles for The Regent at Stone House, really achieved an air of romance, antiquity, and joy with this amazingly styled wedding and our wonderful member, Leah Hewitt of L Hewitt Photography, captured every timeless moment perfectly. We hope you feel just as nostalgic as we do when we scroll through all these lovely photos!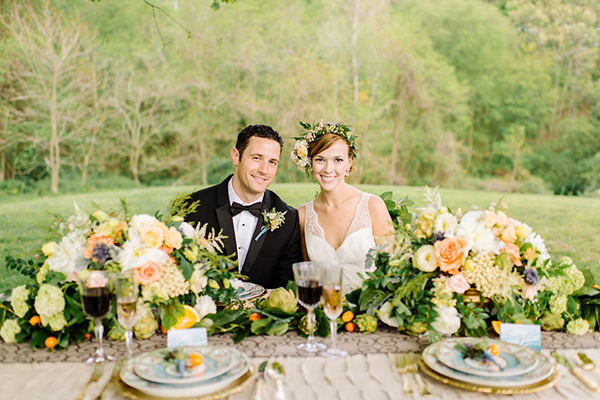 Here are a few words from Lauren Niles on the inspiration for this shoot:
The Regent at Stone House is a new venue on a 19th century farm just north of Baltimore, Maryland. We did this shoot to evoke the history and timeless romance of the venue. We wanted it to feel warm, relatable and romantic in a nostalgic way, from the playfulness of the ring bearer and the flower girl to picking and sharing wildflowers and spending a summer evening dining al fresco in the midst of a rolling country setting. I chose natural textured linens, distressed finishes and organically designed florals punctuated by fresh fruit. But, as a firm believer in high-low design, these raw elements were matched with rich, ornate touches, such as gold flatware, crystal stemware, chinois china, french cane back chairs and of course, the classic black and white tuxedo. You honestly can never go wrong with a black and white tuxedo (bowtie obviously required)!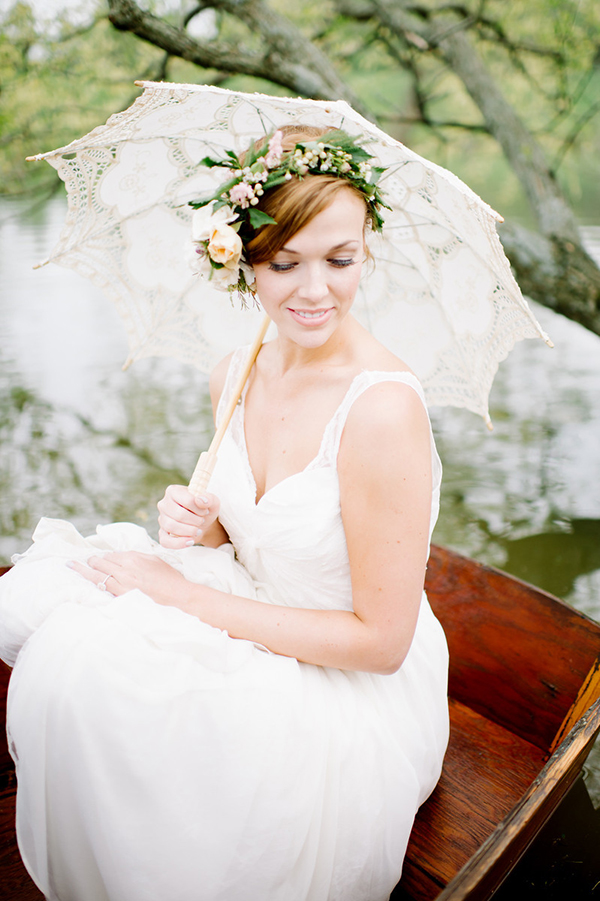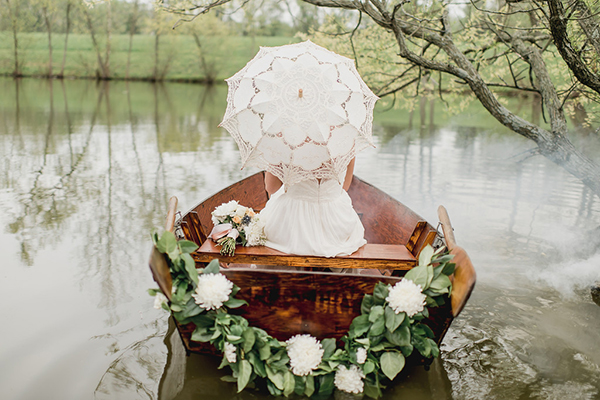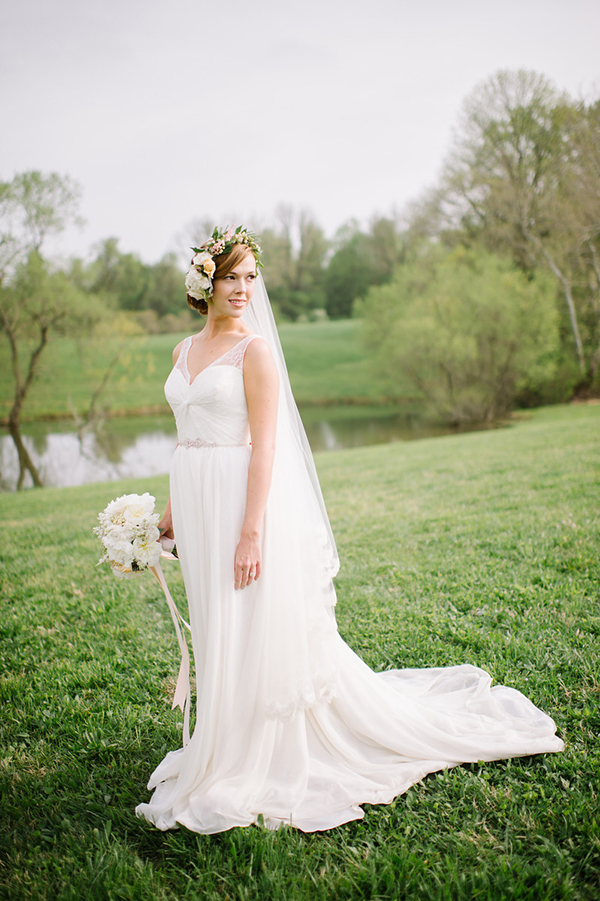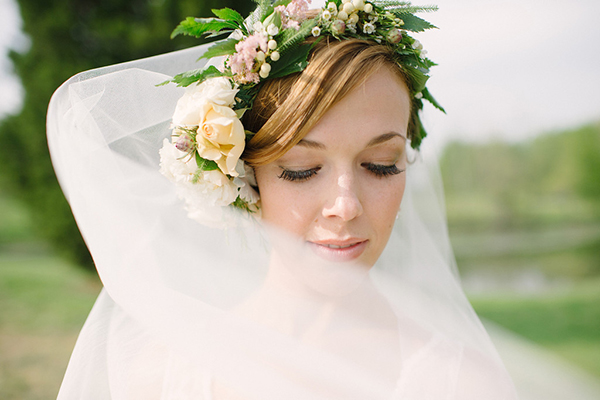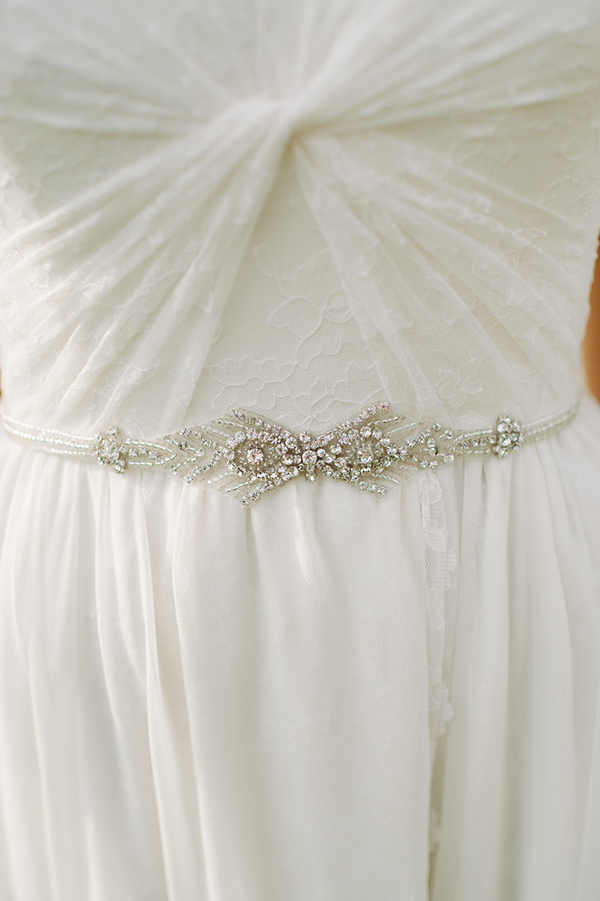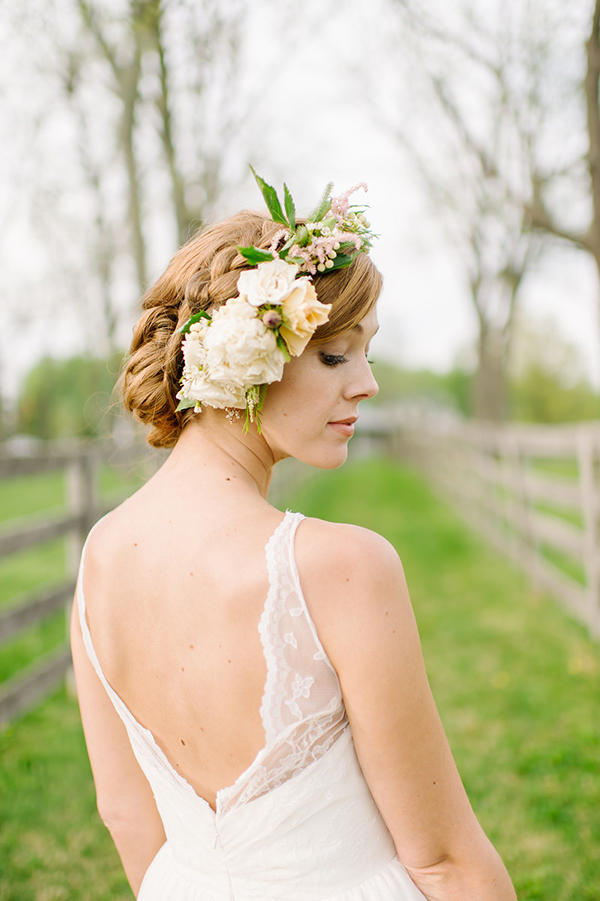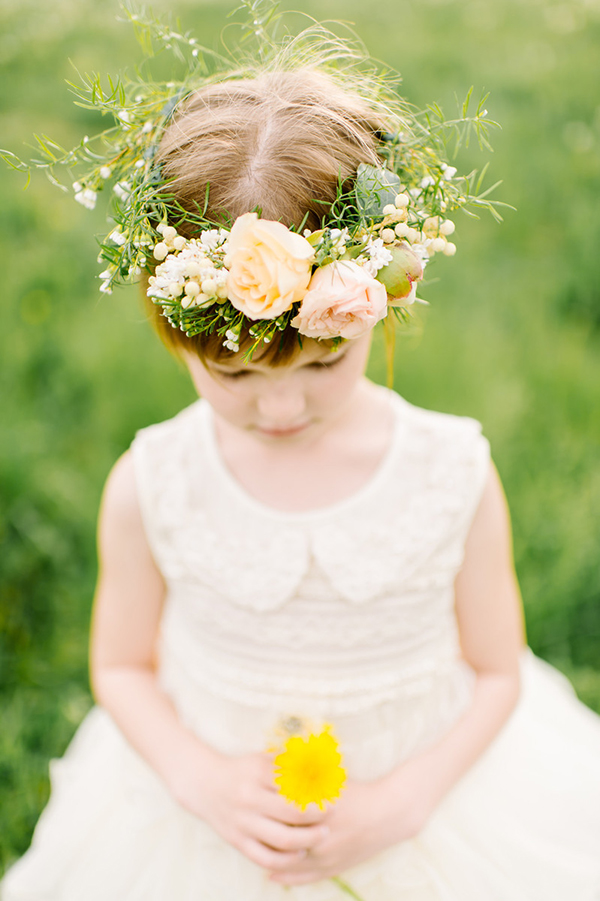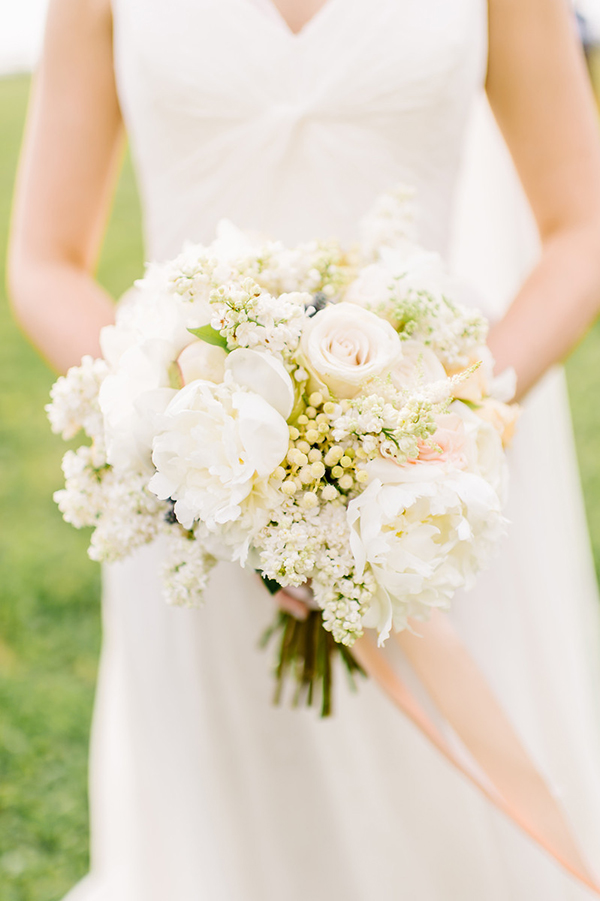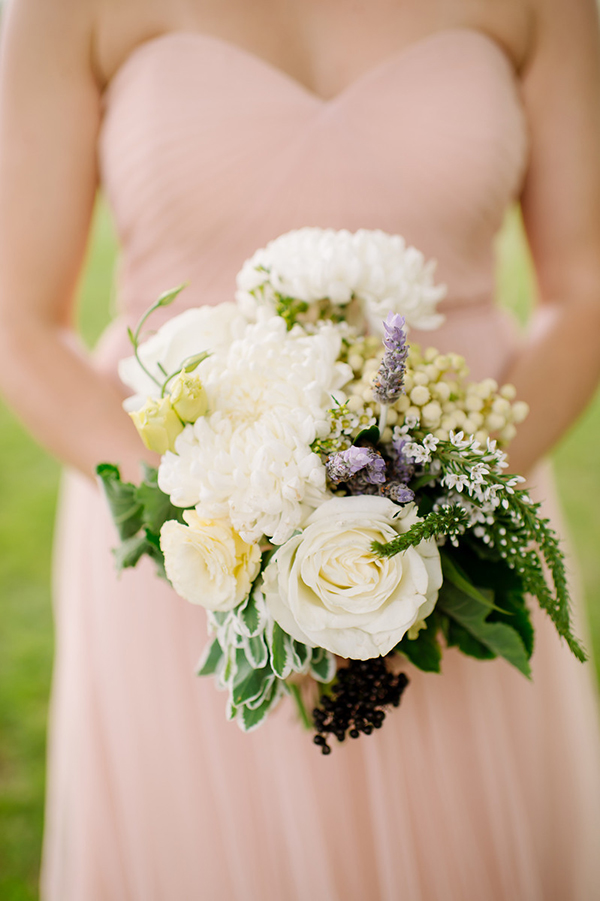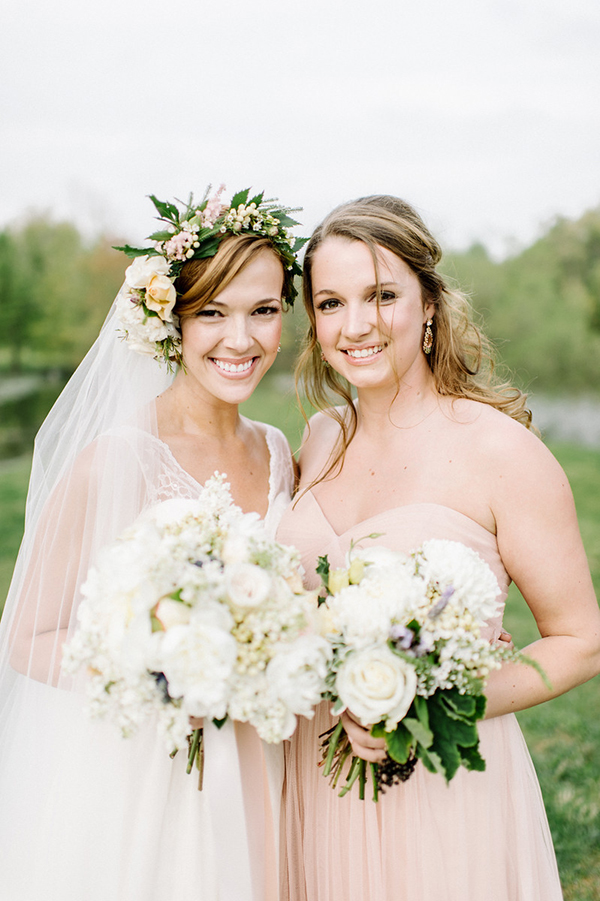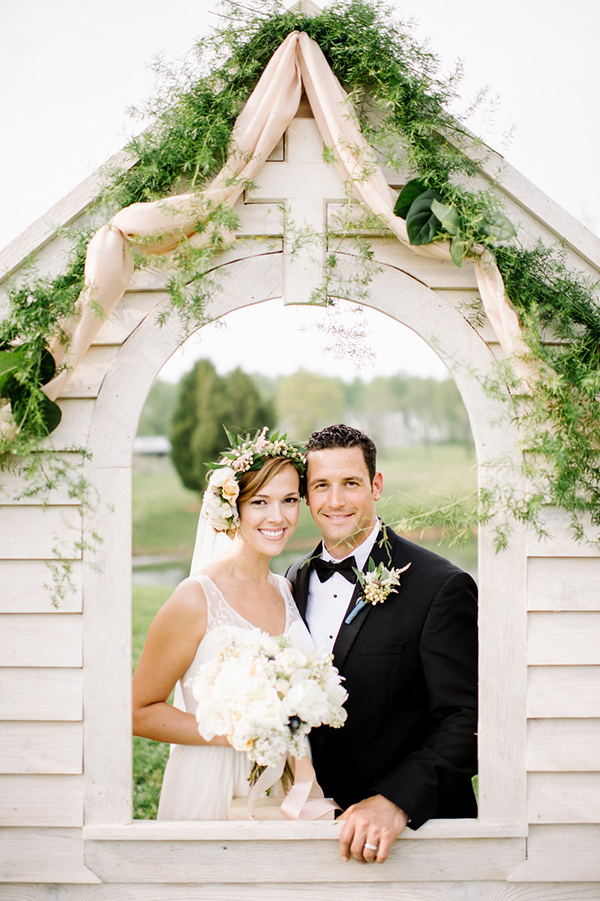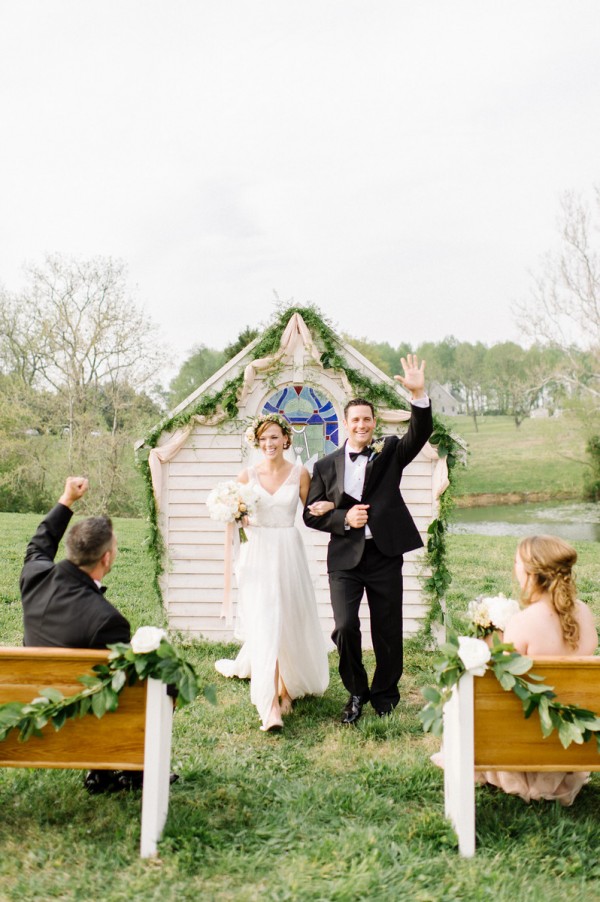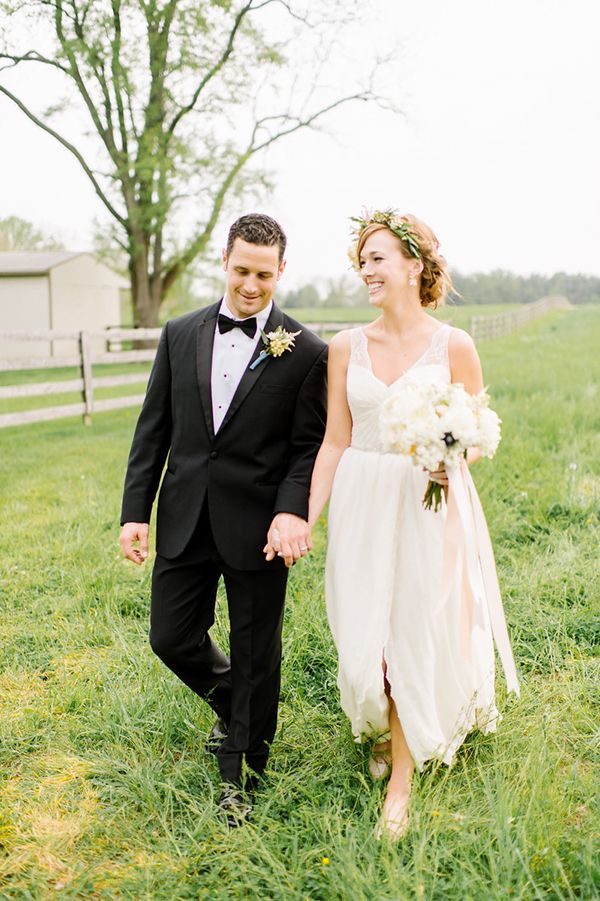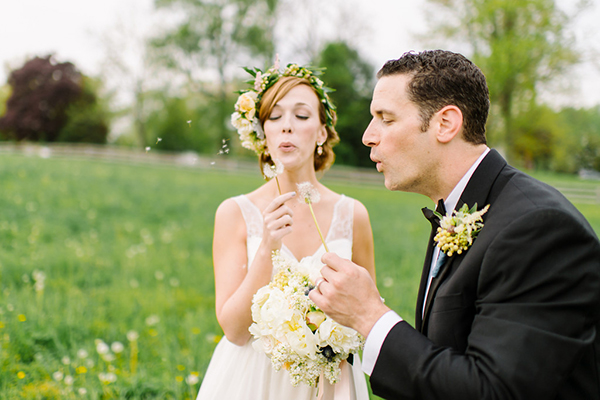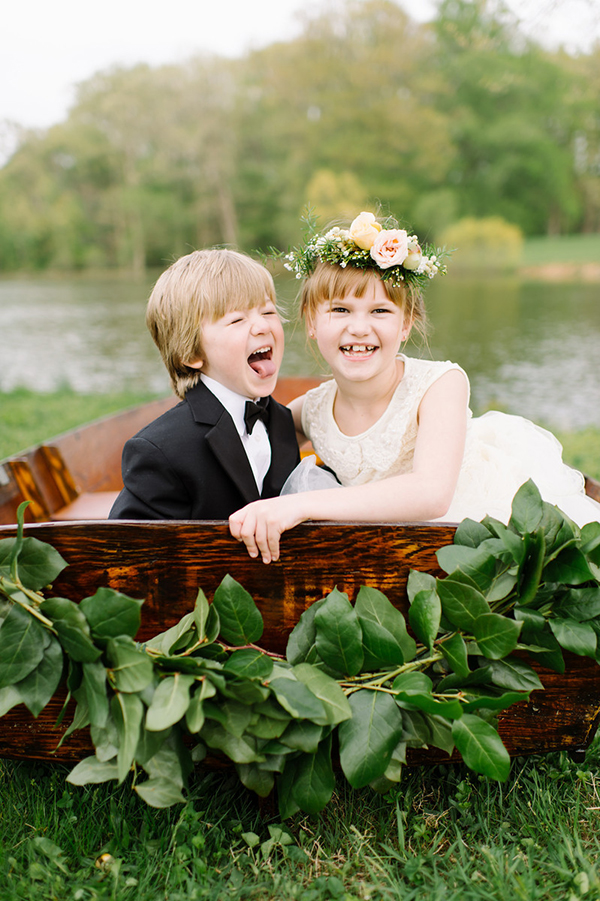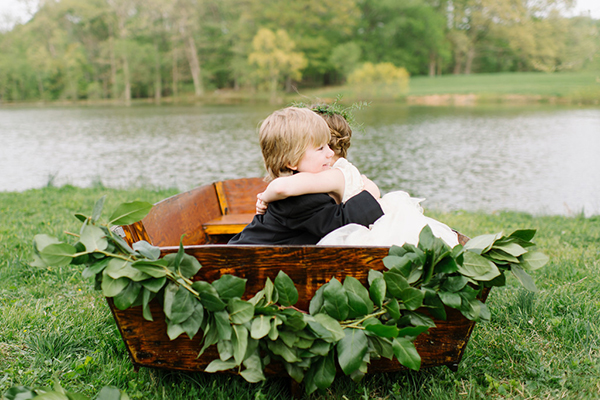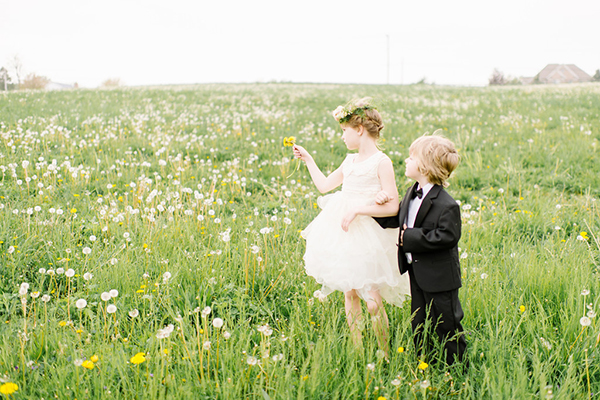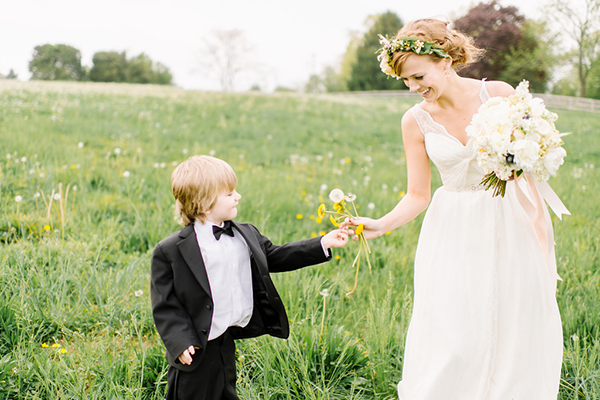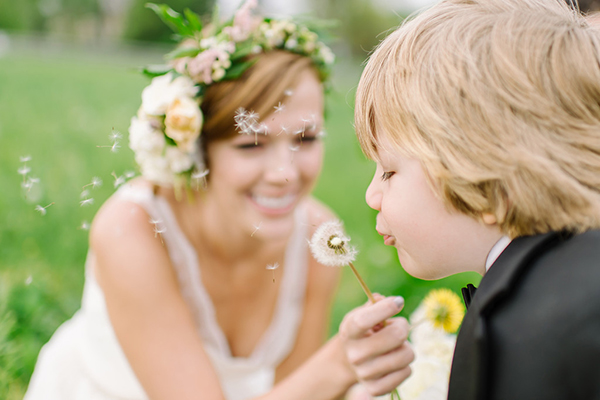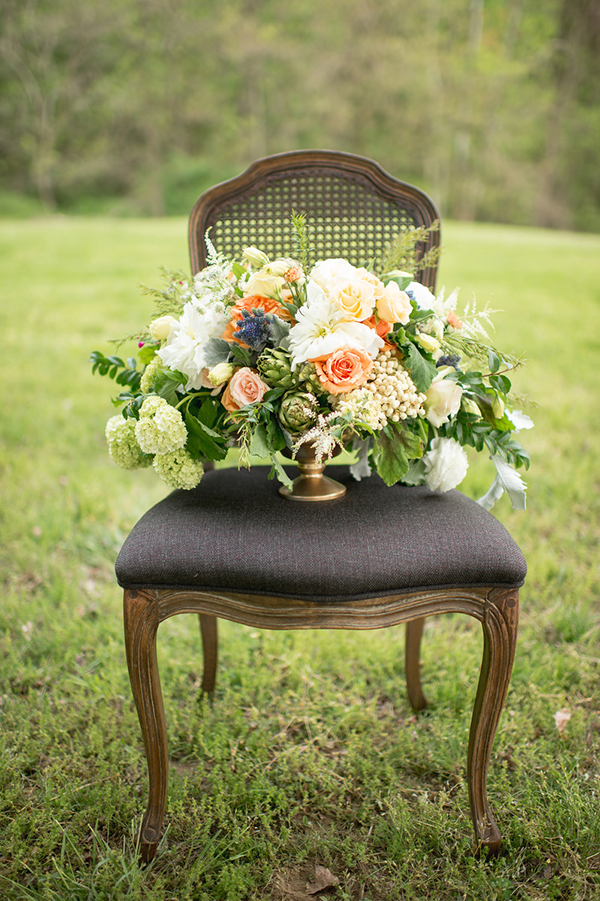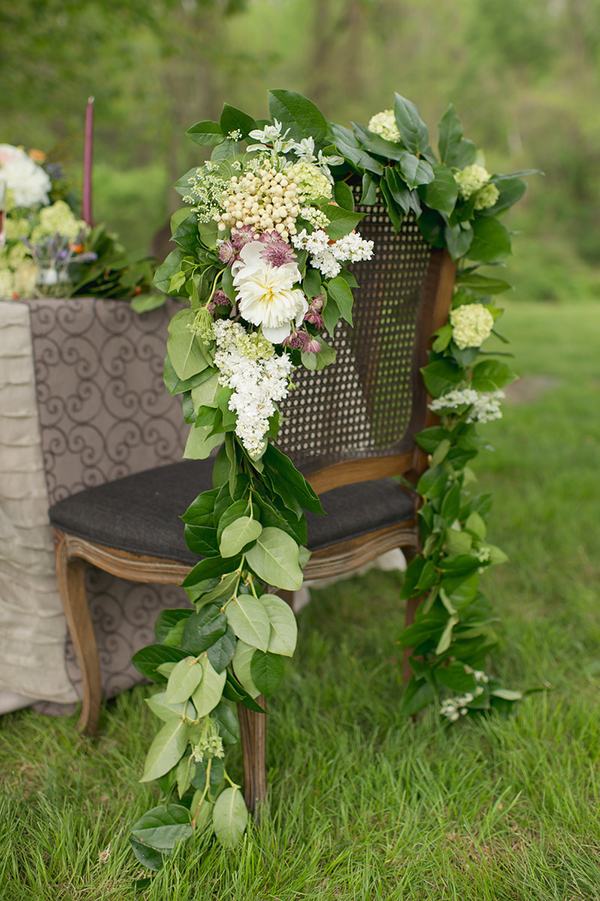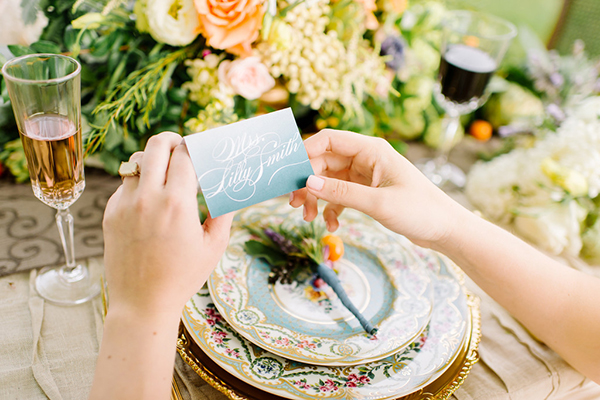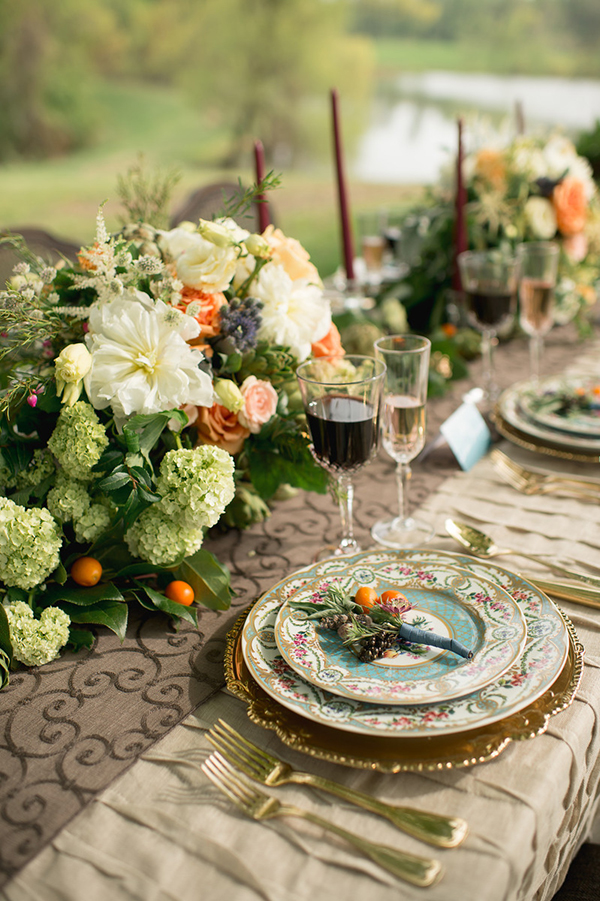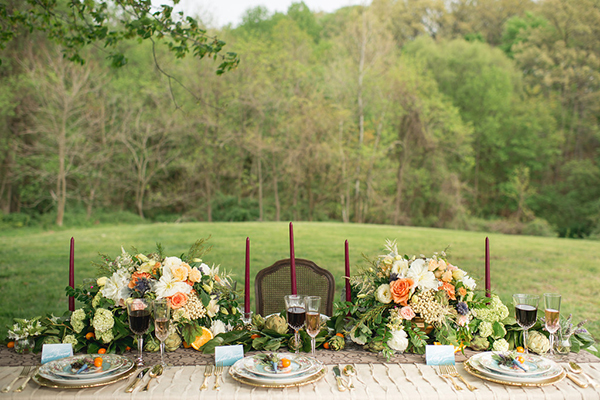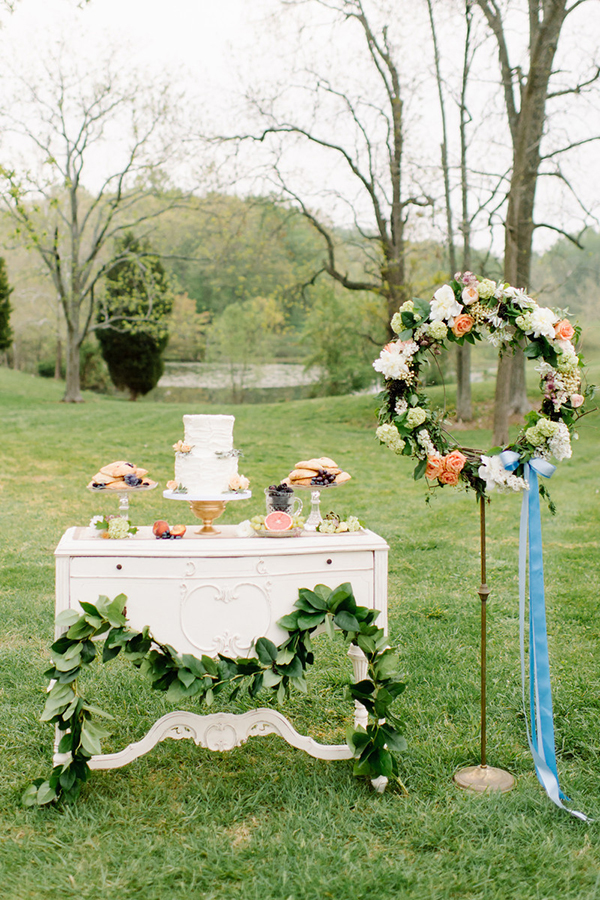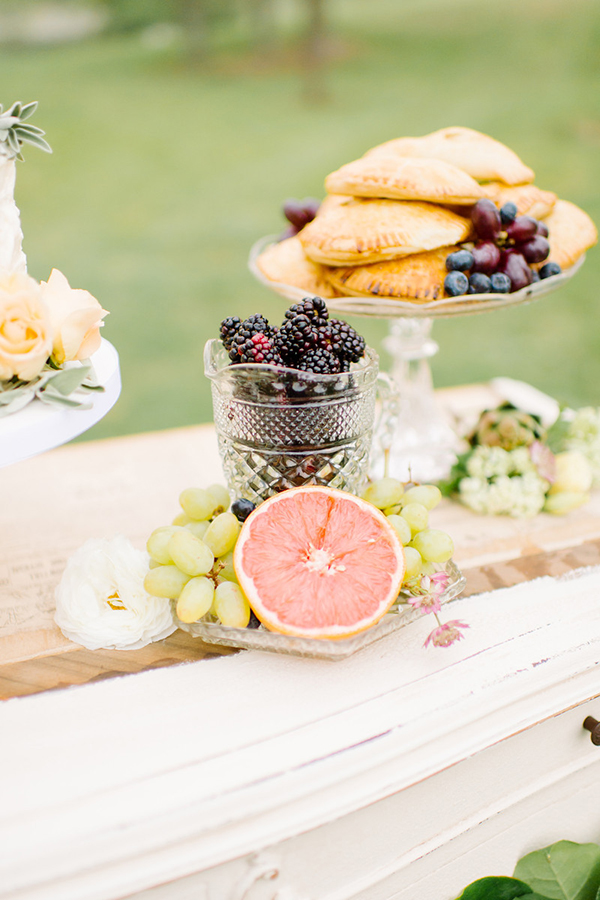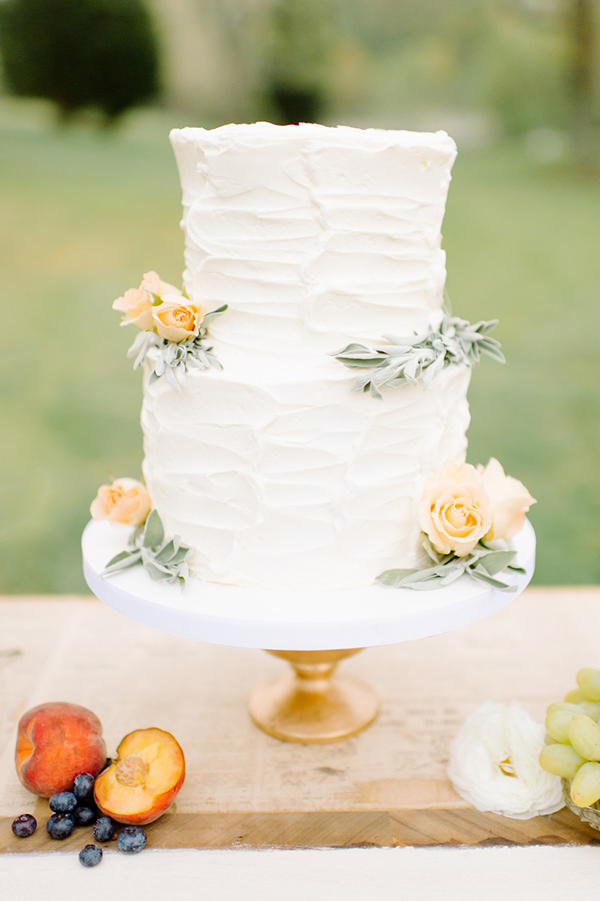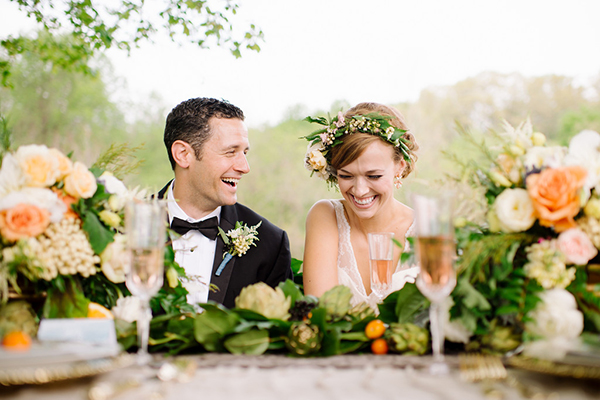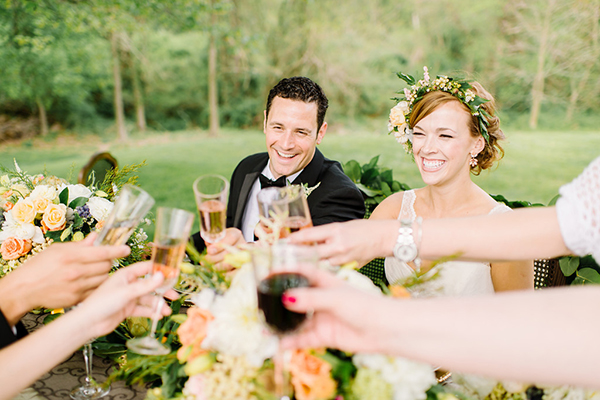 The Photo Shoot Team:
Photographer: L Hewitt Photography
Venue: The Regent at Stone House
Design & Planning: Lauren Niles for The Regent at Stone House
Florals: Blush Florals
Wedding Dress, Bridesmaids Apparel & Bridal Accessories: Garnish Boutique
Tuxes: K&B Bridals
Linens: Table Toppers
Rentals: DC Rental
Hair & Makeup: Robert Ashtin Salon
Stationery: Just Ink on Paper
Dessert: La Cakerie
Flower Girl Dress: Pippy Lou
Ring: Saxons
Looking for more wedding inspiration? Check out this lovely peach and cream wedding inspiration photo shoot!