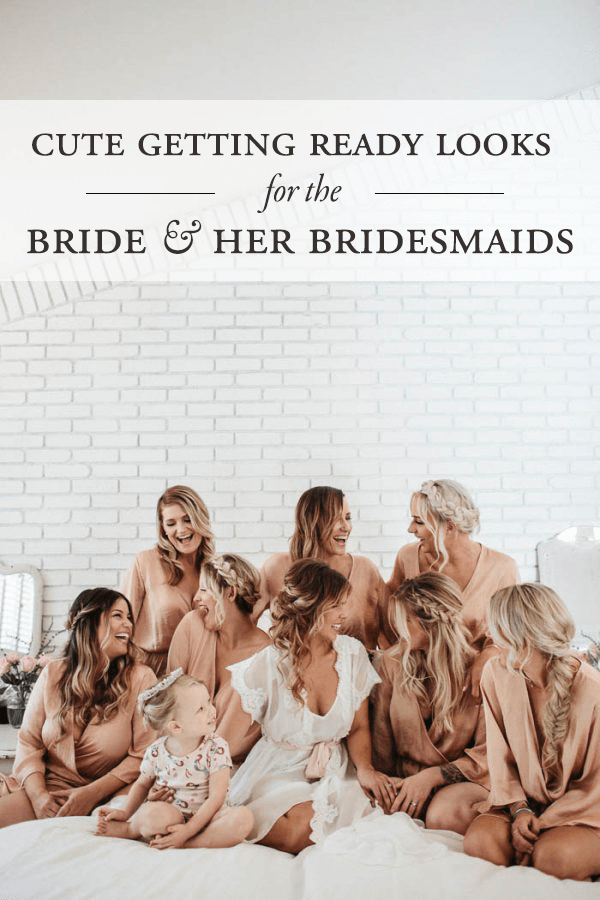 photo by Hanna Photography
You and your bridesmaids may have all your dresses fitted, tailored, and ready to go, but have you thought about what to wear before zipping them on? While getting ready looks may not sound too important, if you've hired your photographer to snap photos while you're in hair and makeup, you'll want to put a little thought into what you wear before walking down the aisle! Think comfy, cute, and photogenic when selecting getting ready looks for you and your bridesmaids. Need some inspiration? Scroll on to see our picks!
Robes
Want to feel fancy while you prep for your big day? Matching robes add a dose of elegance to the getting ready room as you sip champagne and get your hair done! Pro tip: don't forget to steam the robes ahead of time for flawless getting ready photos! We've rounded up the prettiest getting ready robes below!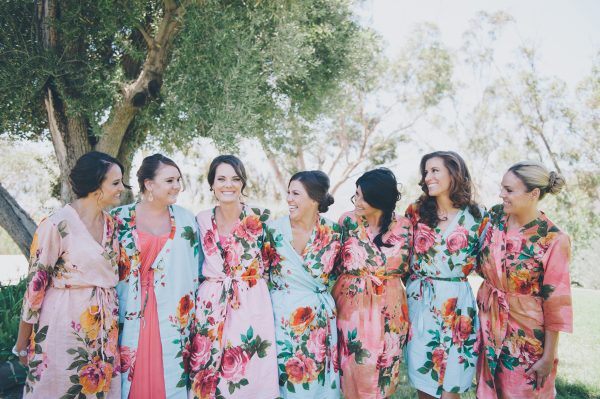 photo by Chaffin Cade Photography
Rompers
The most important part of choosing your getting ready look is selecting something that won't mess up your girls' hair and makeup when they change into their dresses! Rompers are a cute solution since you can't take them off over your head anyway. Printed, floral, matching, or mismatched — your girls will love getting ready in rompers! Shop our favorites below!
photo by Madeline Druce
Button Downs
Like with rompers, button down shirts or dresses solve the problem of not wanting to ruin your hair-do. Go for a comfy look with oversized button downs in chambray or linen, stripes or polka dots, or personalized monograms! Check out comfy-cute options for your girls below!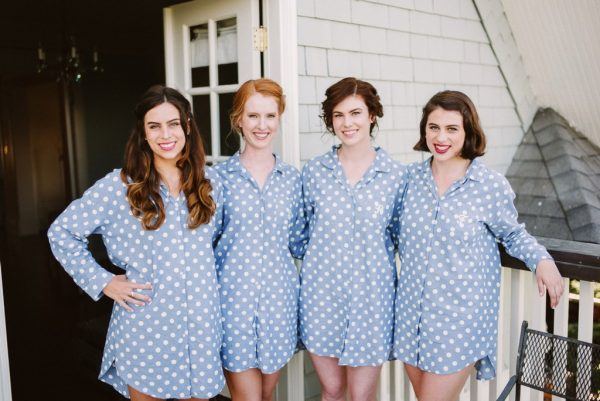 photo by Benj Haisch
Cute Graphic Tees
Got something to say on your wedding day? Say it with a catchy tee or tank! These cute graphic shirts have more personality than your traditional "Bride" or "Wifey" tee — and both you and your girls will totally want to wear them again. Shop below!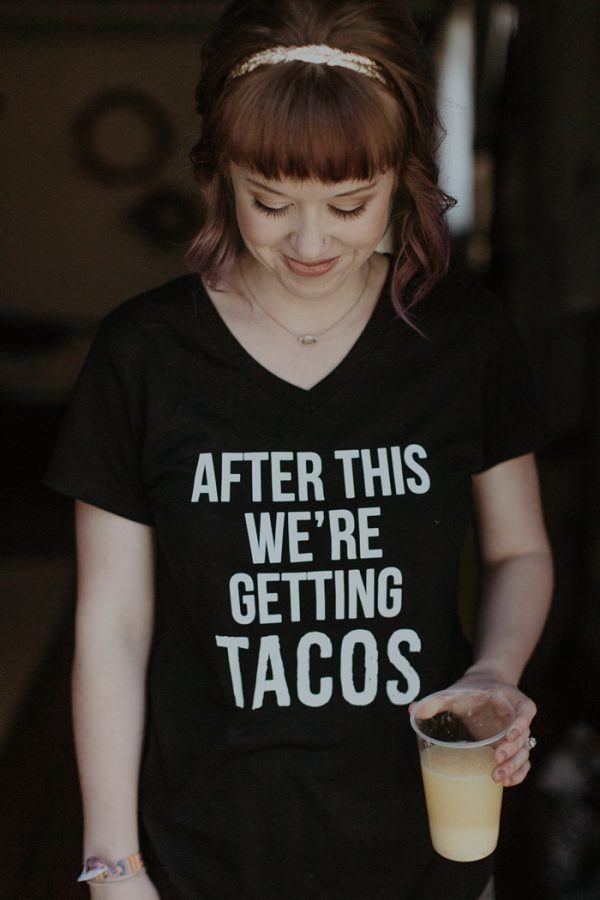 photo by B. Matthews Creative
Which getting ready look is your favorite? Searching for more bridesmaid style inspiration? Check out these 34 glamorous and gorgeous sequin bridesmaids dresses!