Caitlin and Mike planned their fall wedding alongside Lauren Carrillo of Something to Celebrate. Taking advantage of the warm fall weather in Austin, Texas, the bride and groom tied the knot on the steps leading up to Hotel Ella with a beautifully decorated fireplace behind them. Caroline + Ben Photography captured the celebration wonderfully!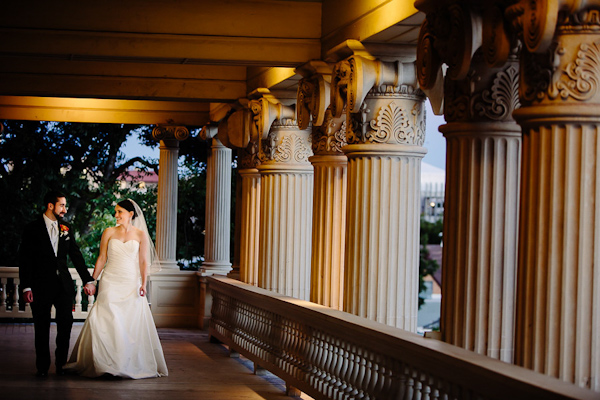 The Couple: Caitlin and Mike
The Wedding: 10.19.2013 – Hotel Ella, Austin, Texas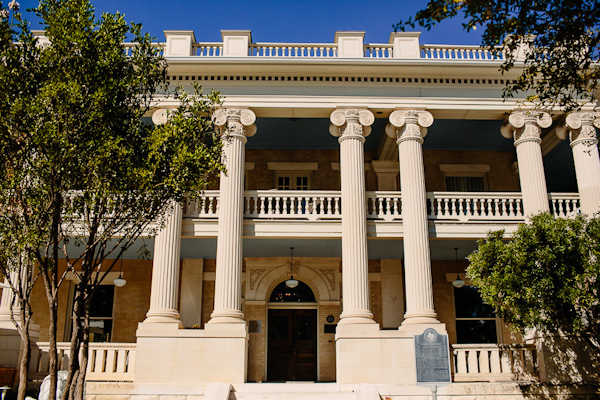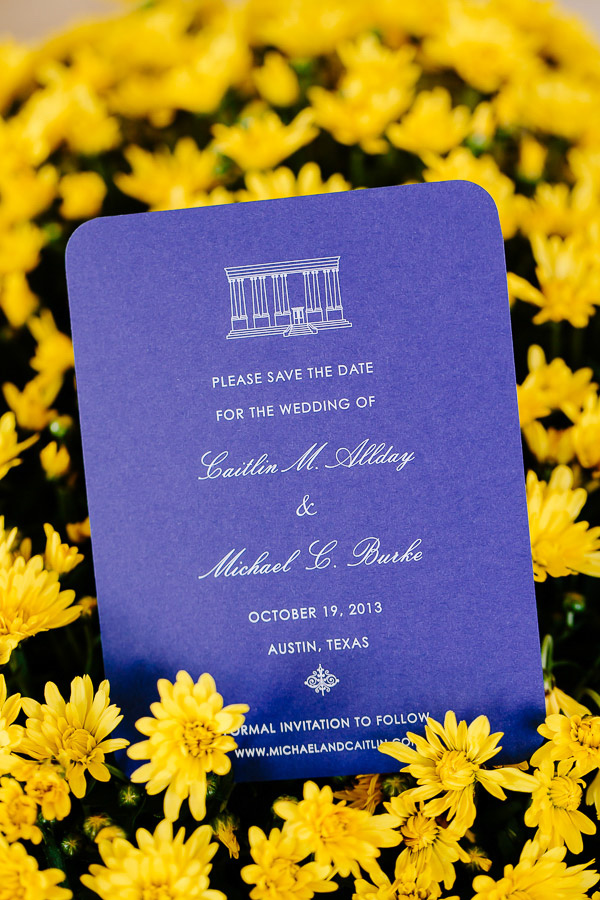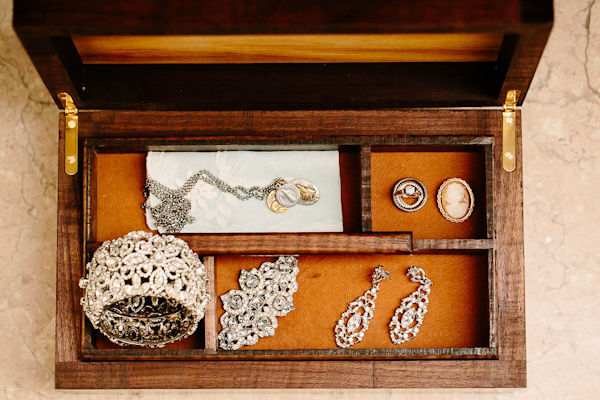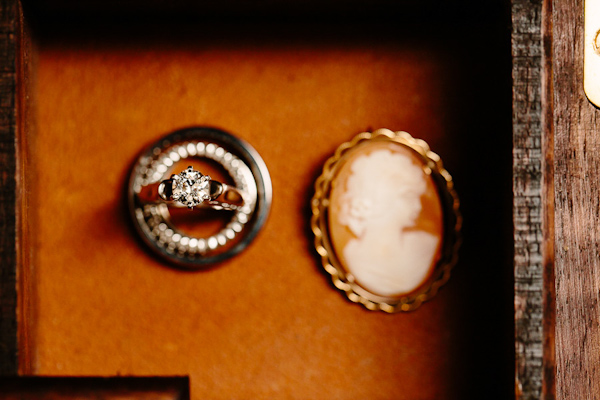 The Goals: We knew from the beginning that we would have a small wedding, so we always tried to think of ways to make our wedding feel intimate and comfortable for our guests. We wanted to create an environment where everyone felt like they had known each other forever. We wanted a really fun party with great food, great music and a great environment.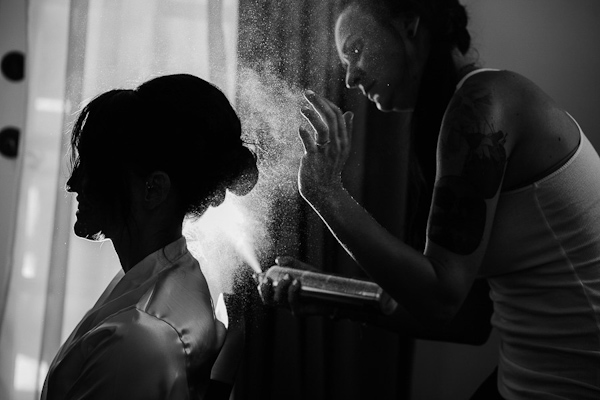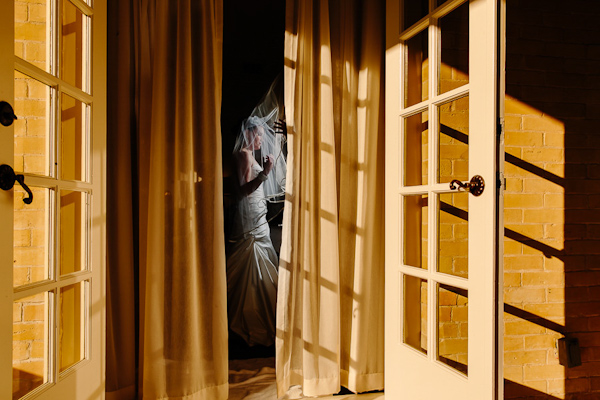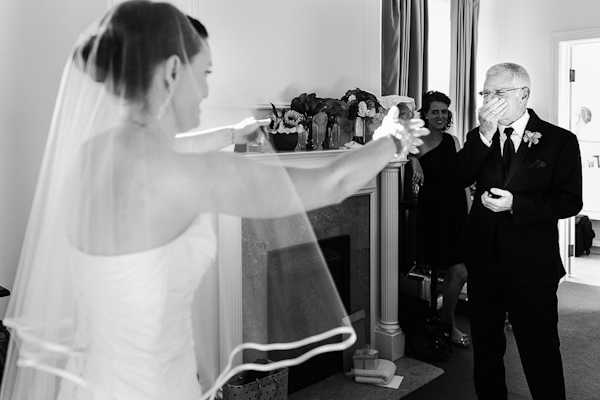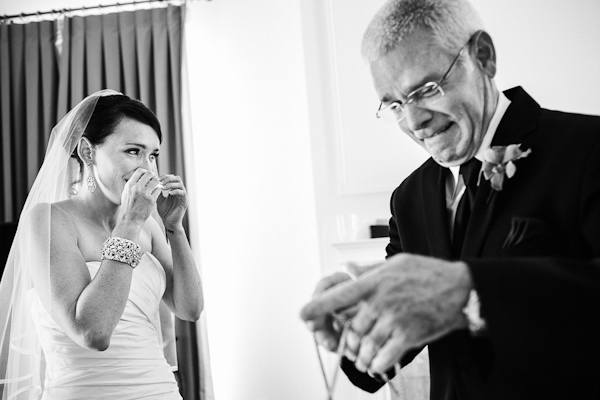 The Design: The mansion of the venue really dictated most of the design. We really just paid attention to how everything would work with the mansion so that it would feel organic. We also included a subtle "bring NYC fall to Texas" with the flowers. We were also always thinking about how to encourage a small, family, intimate feeling through everything.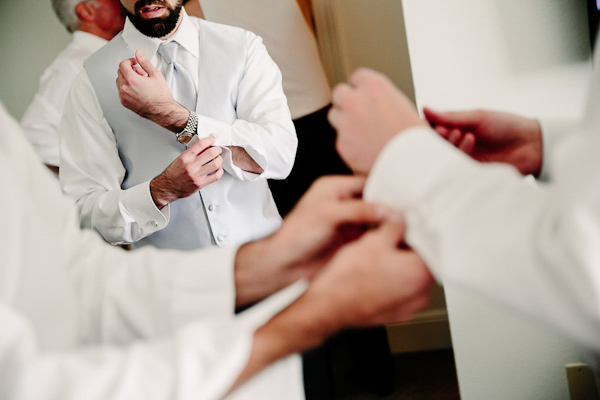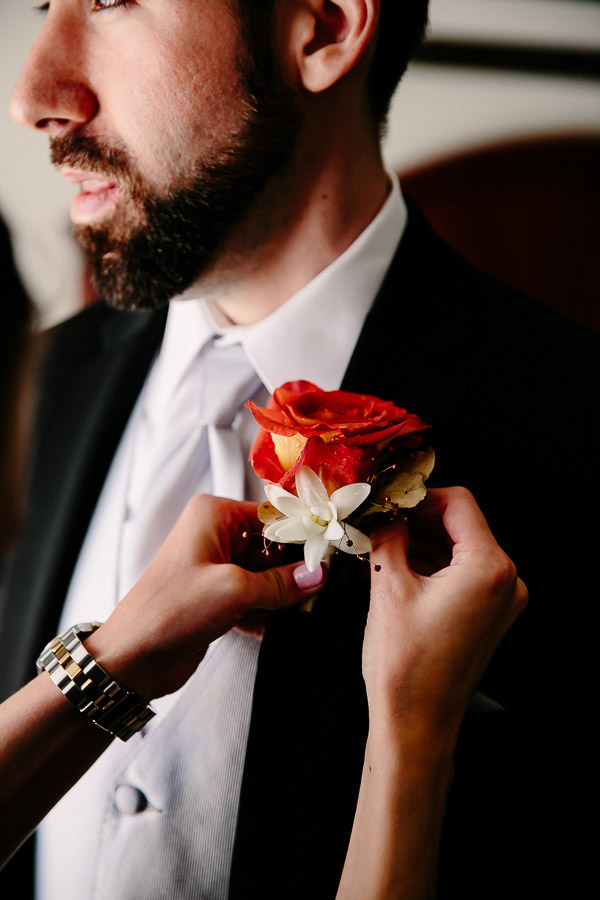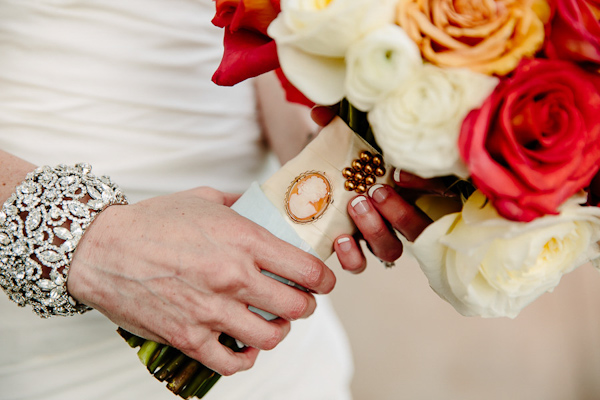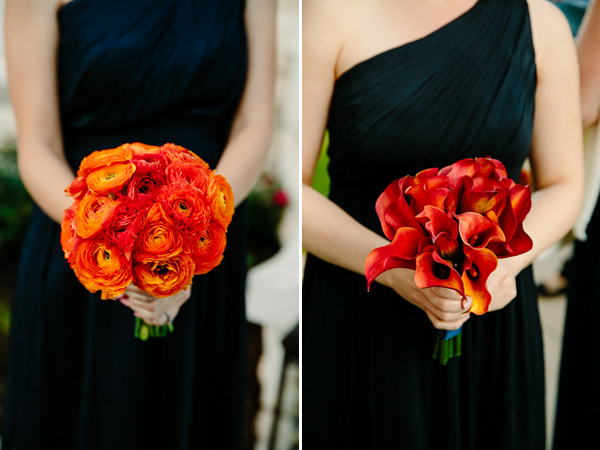 The Look: I didn't really have a style inspiration, but I wanted to make sure that my look had a rather classic, elegant feel with bit of a quirky twist. I really loved everything about my look but I was really happy for the internal corset and lace-up back on my dress because it meant that I didn't have to wear a bra and yet felt fully supported and never worried about "popping out." I was also really fond of my dress fabric, which was a raw silk because I haven't seen that a lot. Finally, the dress was called the "Christina" which is my mother's name. My accessories were a way for me to add some sparkle without over doing it, again thinking more about a classic, elegant feel. But then I added a little twist with my red Jimmy Choo shoes, which were a nod to my studies in Classical cultures (ancient Roman brides wore entire outfits that were "flame colored.") The bridesmaids wore a dark navy dress from J.Crew and each of them choose their own pair of silver shoes. I gave them each earrings from M&J Trimming in New York and my friend Kate Halcrow, who was a member of the house party, made individualized fascinators for each of the bridesmaids. The House Party all wore their own dresses in blue. The men of the wedding party all rented Vera Wang Black from Men's Wearhouse.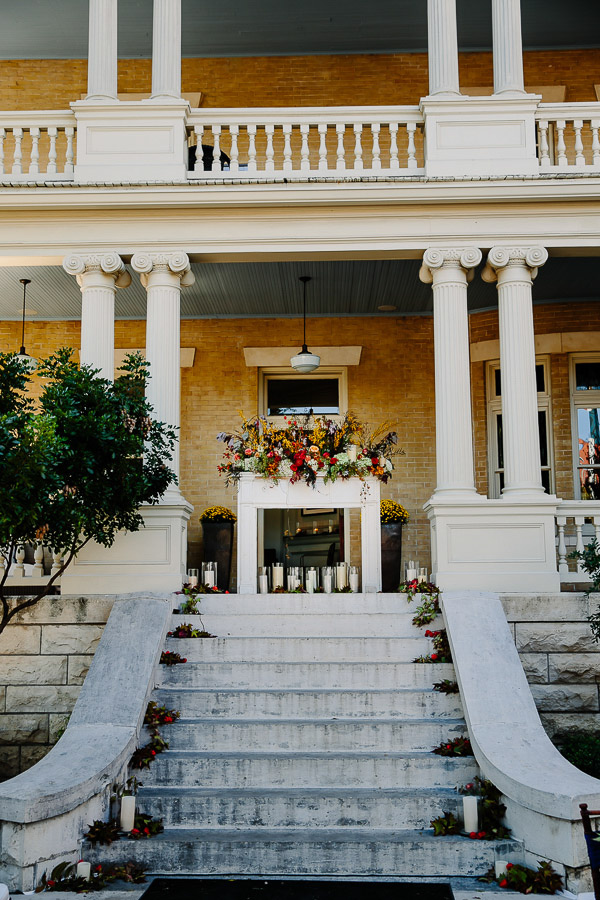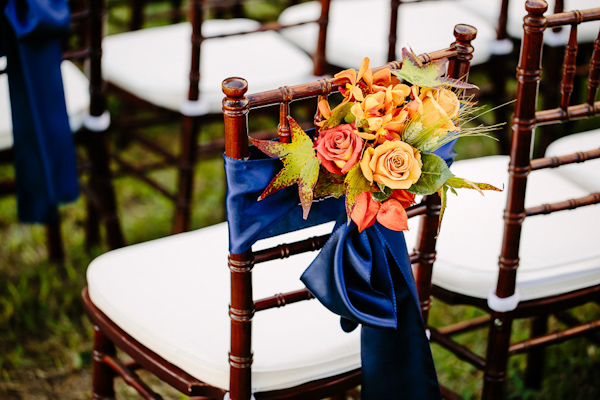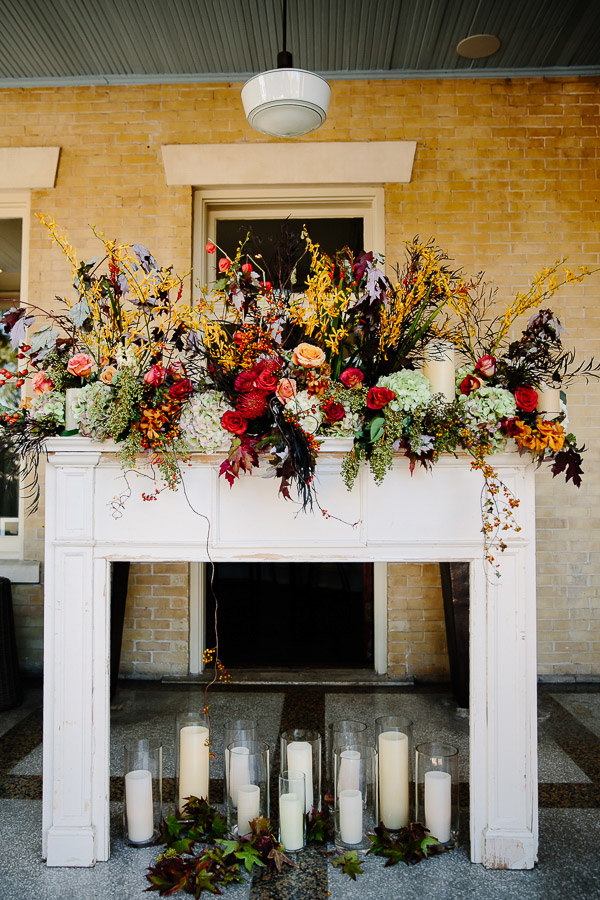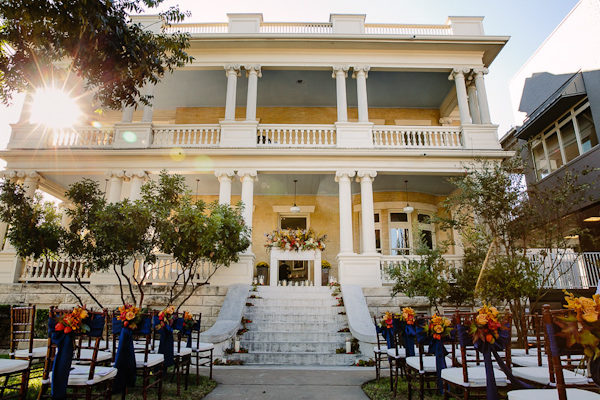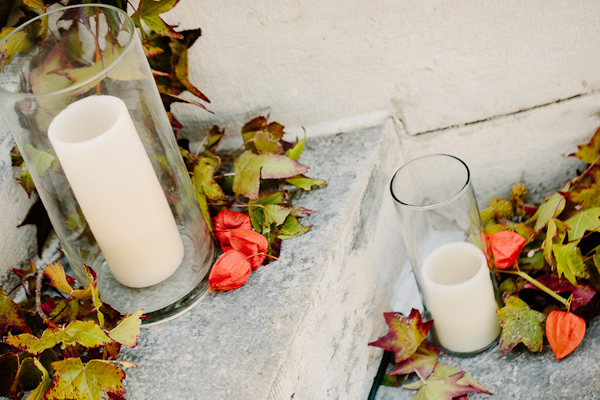 The Moments: I'd like to just say "the whole freaking day." Honestly, I can't really pick because there were so many moments that were the best for different reasons. Of course I loved the first kiss, but also seeing Mike as I walked up the aisle. Tripping on my dress as I walked up the stairs, if only because it made me and everyone laugh and relax a little. Seeing my dad for the first time in my dress. My mom hugging me as I cried over my grandfather's metals. Looking around the table at dinner or while dancing and seeing people interacting as if they were all old friends who just hadn't met yet. Looking over at my grandmother and great aunt during dinner just as Johannes (one of Hotel Ella's staff) was wrapping blankets around their shoulders. Everyone dancing the night away. Really, pick any second of that day and I could probably tell you a reason why it was "the best moment".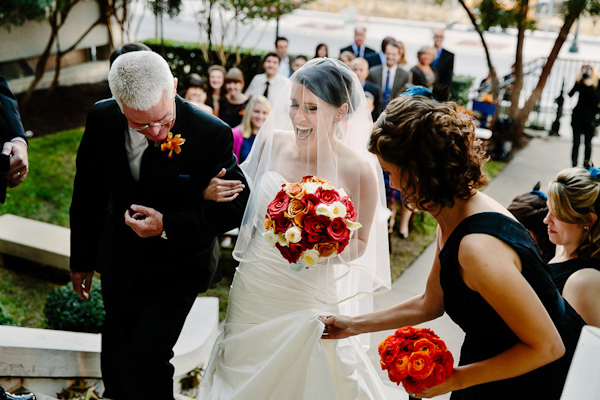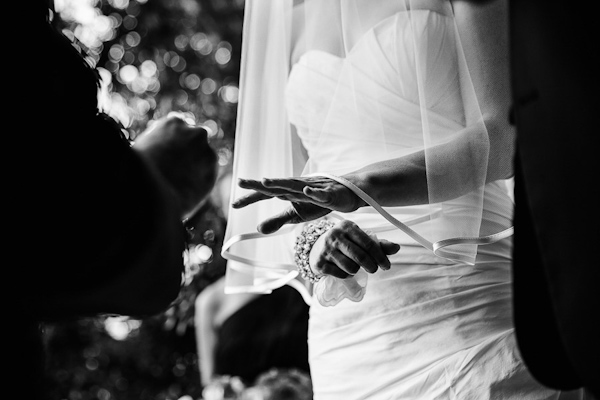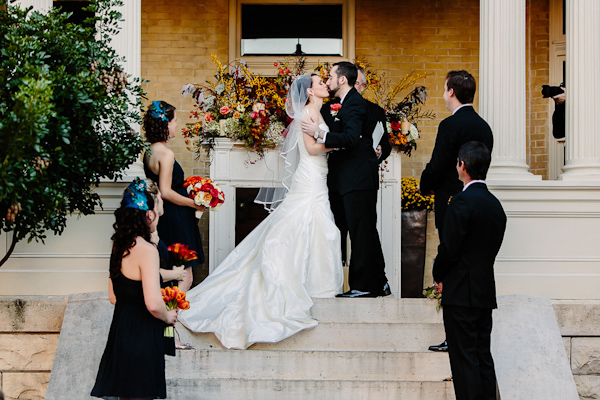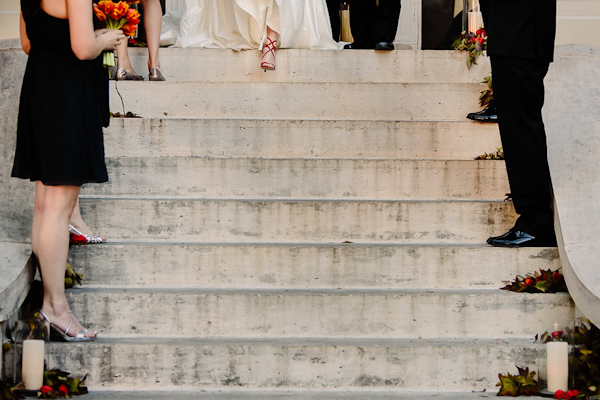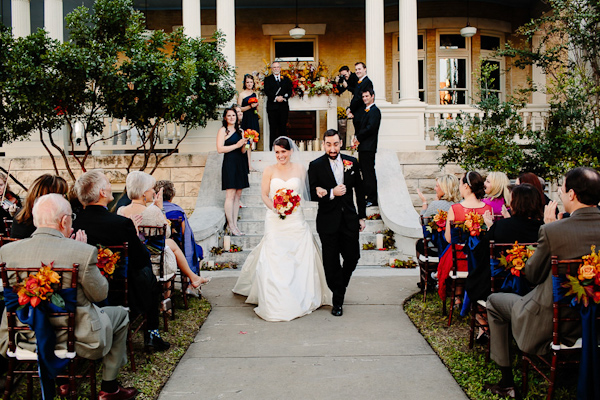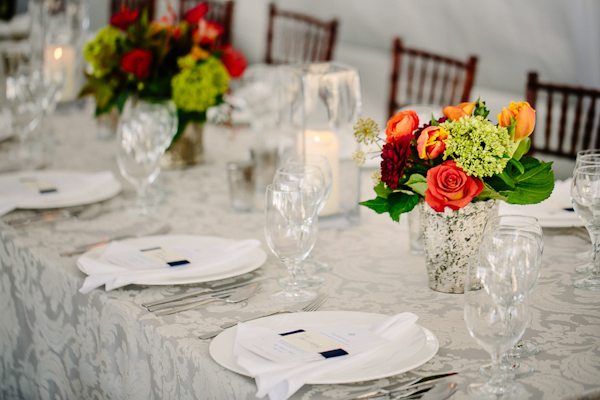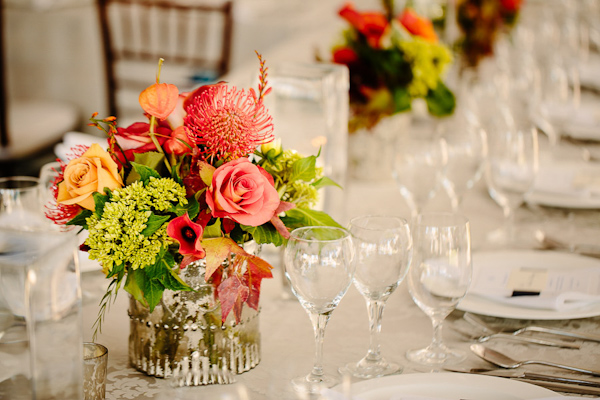 The Advice: Prioritize. Our wedding planner made us pick our top three things and those things got more of our money, attention and energy. Photography was our top top top number one priority, so we focused more on that than say, lighting. In a sea of things to worry about it gives you an island to focus on.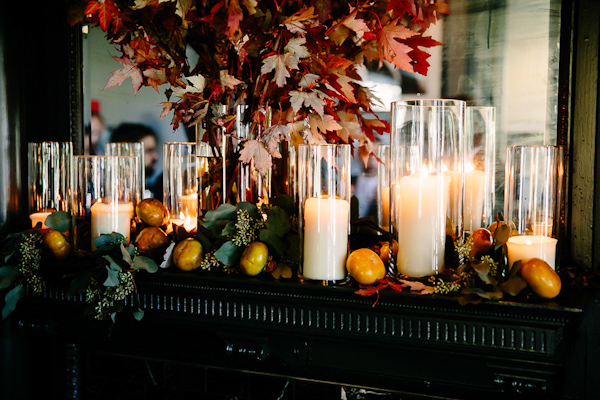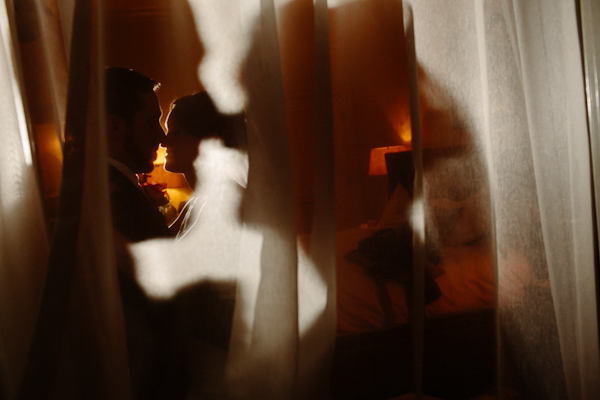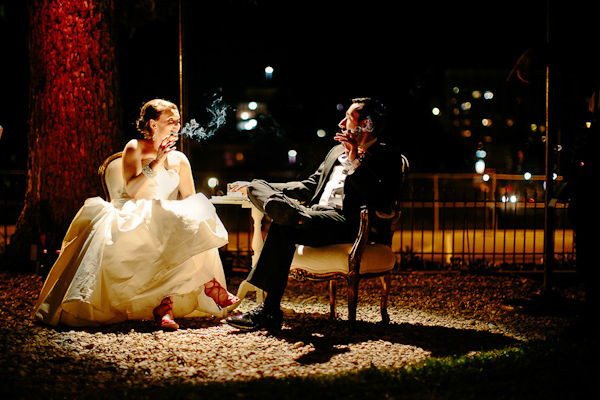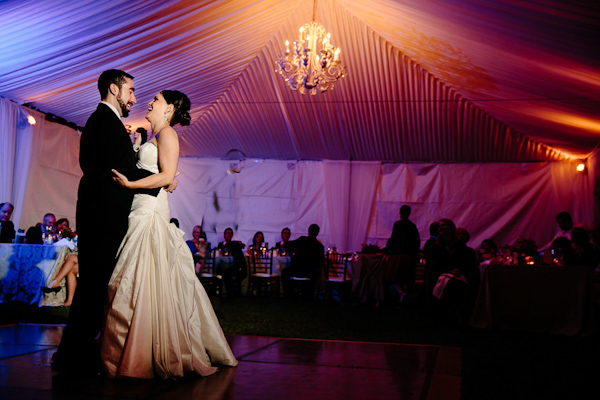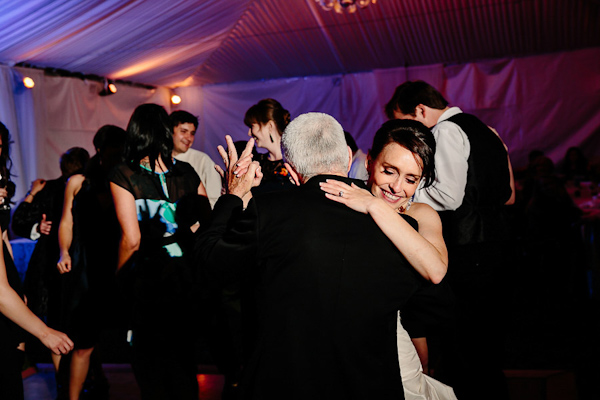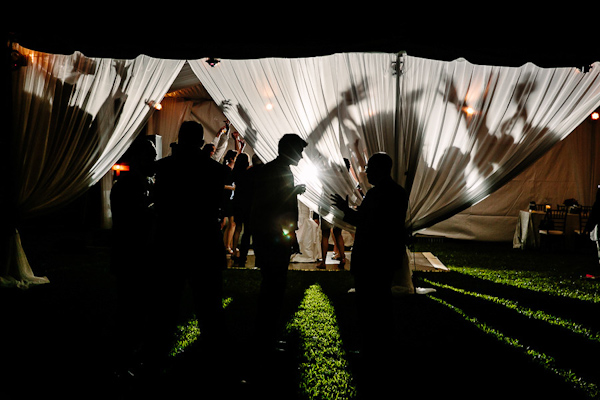 The Wedding Team:
Photographer: Caroline + Ben Photography
Event Planner: Lauren Carrillo of Something to Celebrate
Ceremony & Reception Venue: Hotel Ella
Invitations: Hand Deliver Press, Terrapin Stations & Engraving Co.
Calligraphy: Belles Lettres Calligraphy
Catering: Hotel Ella
Florist: Last Petal
Cake: cakemix, Swift's Attic
Wedding Dress: Enzoani via RK Bridal NY
Bridal Accessories: Jimmy Choo (shoes), Tejani (jewelry)
Bridesmaids' Apparel & Accessories: J.Crew (dresses), M&J Trimming (earrings)
Groom & Groomsmen's Apparel: Vera Wang Black via Men's Wearhouse
Hair & Makeup: LucieMarie
DJ: Altared Weddings
Live Music: Barton Strings
Lighting: Ilios Lighting
Rentals: Aztec Events & Tents, Marquee Rents, Loot Vintage Rentals
Rings: The Window Shop
Thank you Caitlin and Mike for sharing your day with us!
Looking for more fall weddings? Check out Kristin and Bryan backyard wedding!