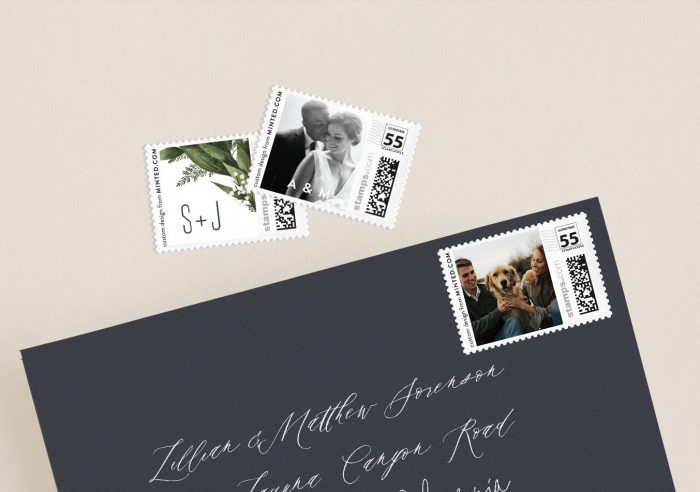 This post is sponsored by Minted!
If you've had your heart set on using custom wedding stamps to address your invitations or any future mail, now is the time — seriously! The United States Postal Service will be discontinuing personalized postage, so it's your last chance ever to stock up on custom stamps from Minted! Known for their unique designs by independent artists, Minted's selection of custom wedding stamps are not only beautiful, but come in a range of styles so you can choose what fits your unique style.
Getting married can require a lot of postage, including everything from engagement announcements and Save-the-Dates to wedding and shower invitations to reply cards and thank you cards. We're all about personalizing your wedding in ways big and small and a custom stamp gives your guests a personality-filled first impression of your day from the moment they open their mailbox. Minted offers a seamless and stunning experience thanks to personalized stamps, FREE custom envelopes and FREE guest addressing, all in designs that match the look and feel of your wedding stationery. A custom stamp is like the cherry on top of the delicious sundae of your wedding correspondence, so get the perfect finishing touch for all your envelopes while you still have the chance!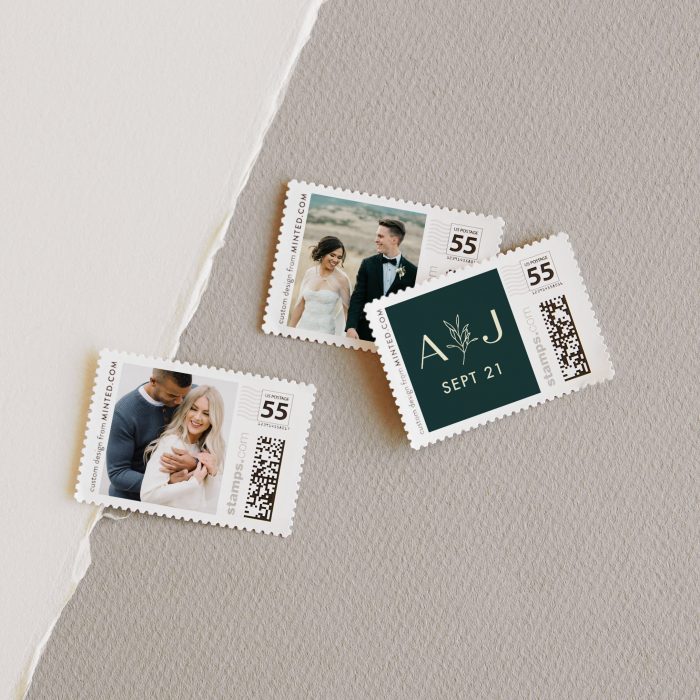 What You Need to Know
Order your custom wedding stamps by June 9 before they are discontinued. Stock up now to use your beautiful personal stamps for all of your wedding needs!
Personalized postage will still be accepted as valid postage
Minted stamps are sold in sheets of 20 and are printed on adhesive postage paper for easy application to your envelopes.
Minted custom stamps are available in three denominations:

35¢ for postcards
55¢ for standard mailings under 1 ounce
70¢ for square envelopes, odd-shaped or rigid mailings, or mailings up to 2 ounces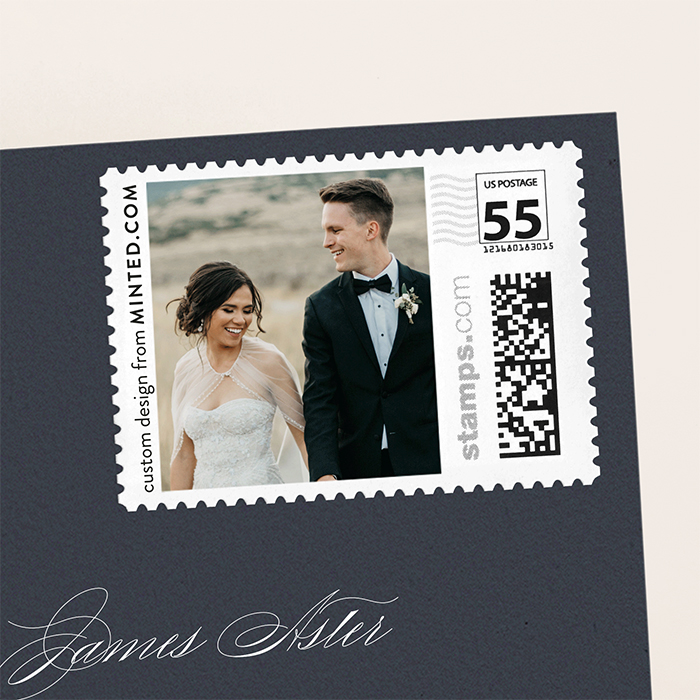 Custom Wedding Stamps for Every Style
Have you already selected a Minted stationery suite for your wedding? Many of the available wedding stamps are meant to complement wedding paper collections by the same artists so all of your correspondence is cohesive! Haven't yet picked your invitations? Let these gorgeous custom wedding stamps be your guide to find a stylish suite that's right for you!
PHOTO STAMPS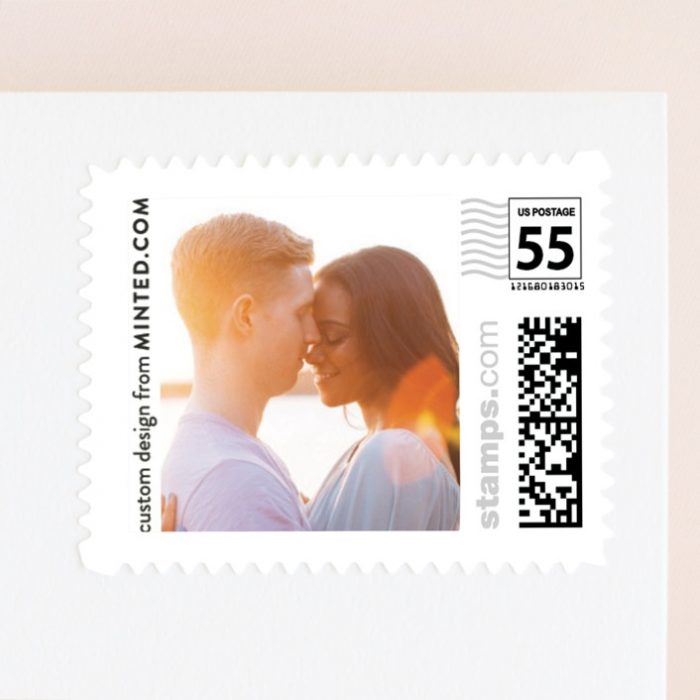 shop the The Big Picture Stamp
shop the The Simple Things Stamp
CREATIVE + ARTISTIC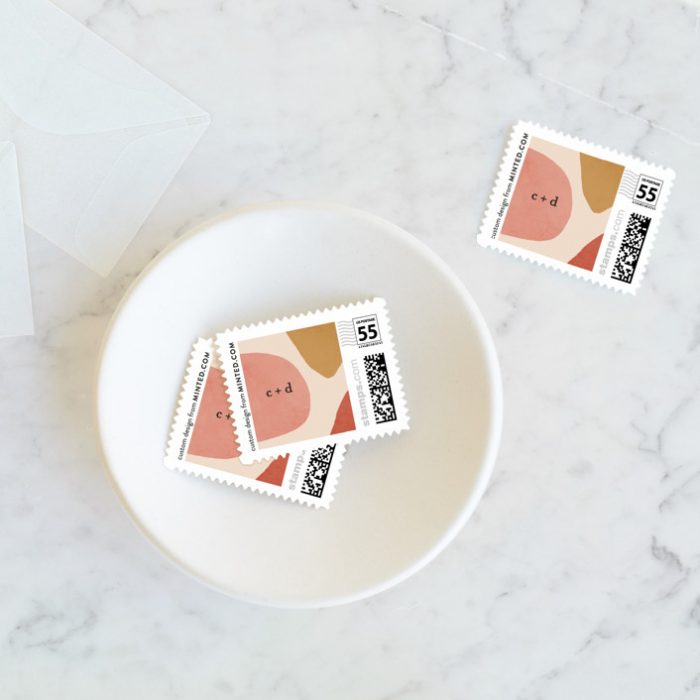 shop the Galeria Stamp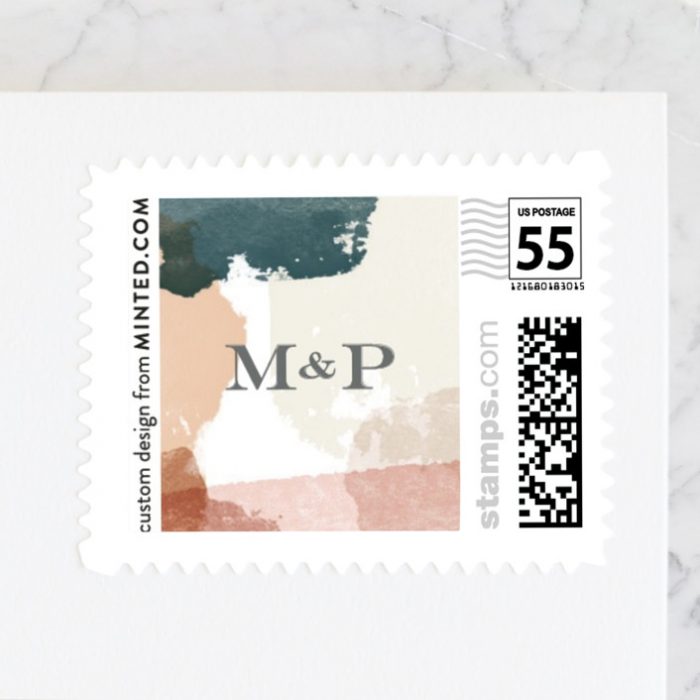 shop the Overlapping Stamp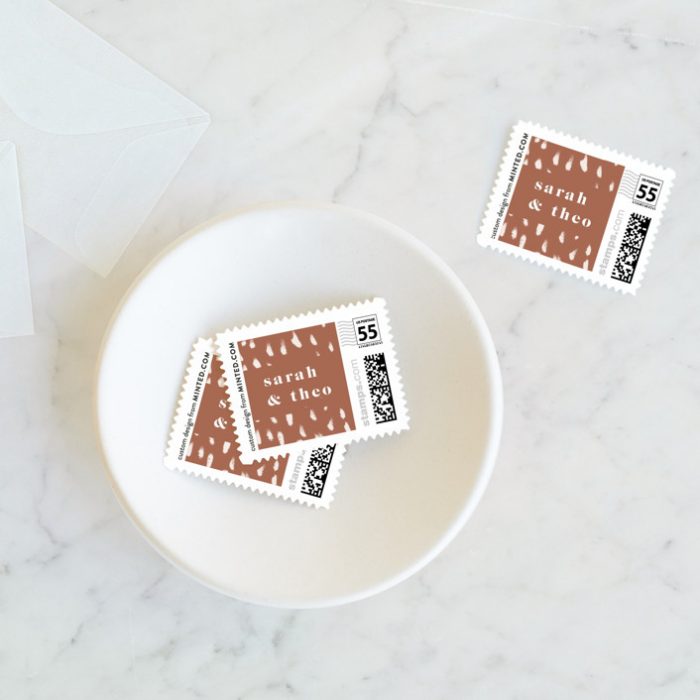 shop the Bold Stamp
BOTANICAL + BOHEMIAN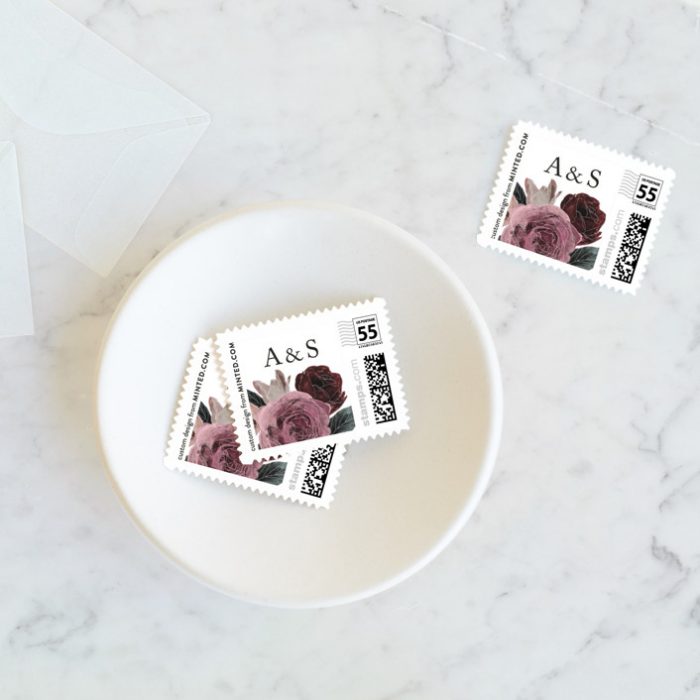 shop the floral corner Stamp
shop the Flourishing Stamp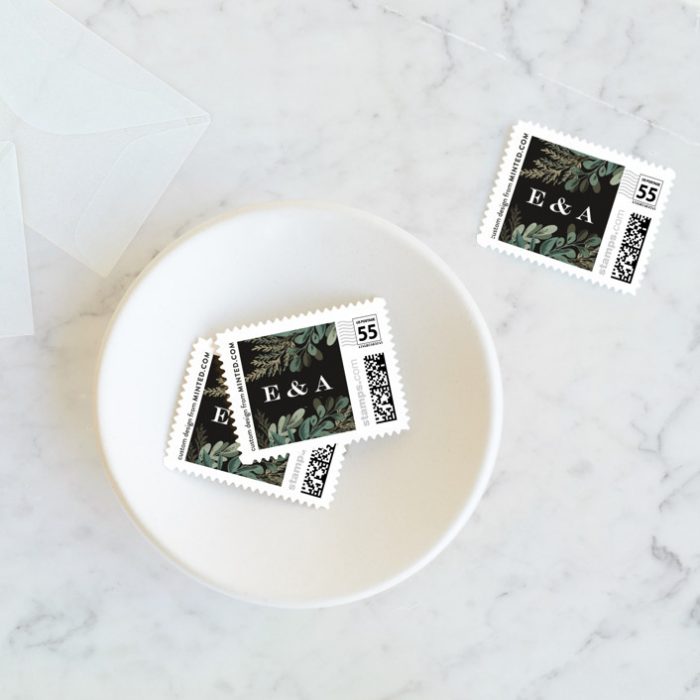 shop the Forest Crest Stamp
CLASSIC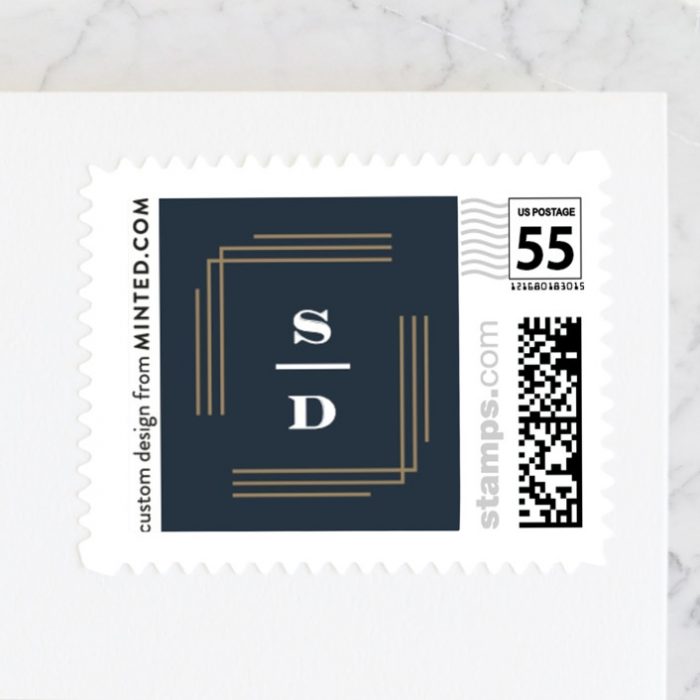 shop the Dolce Stamp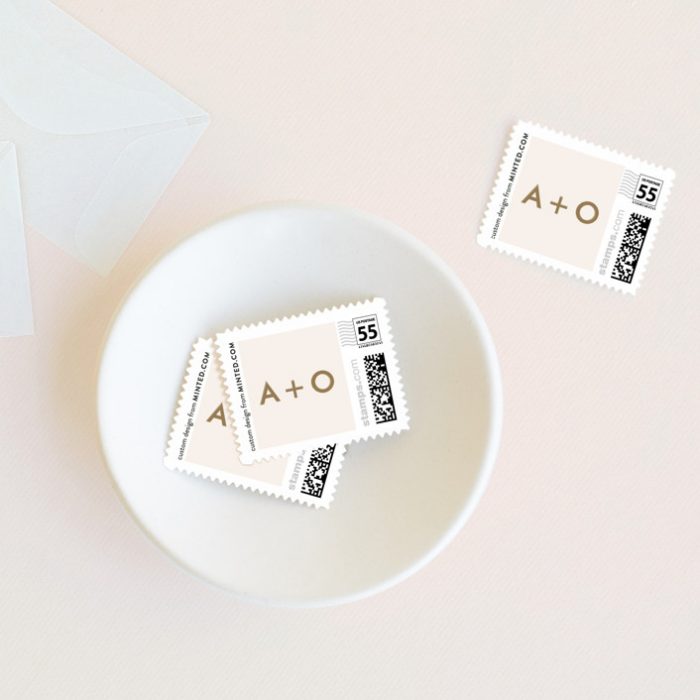 shop the desert chic Stamp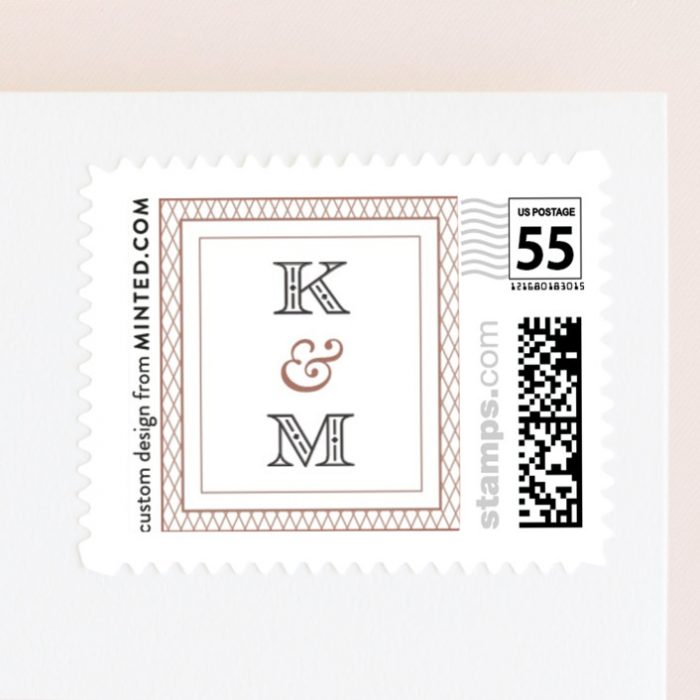 shop the Intricate Stamp
ROMANTIC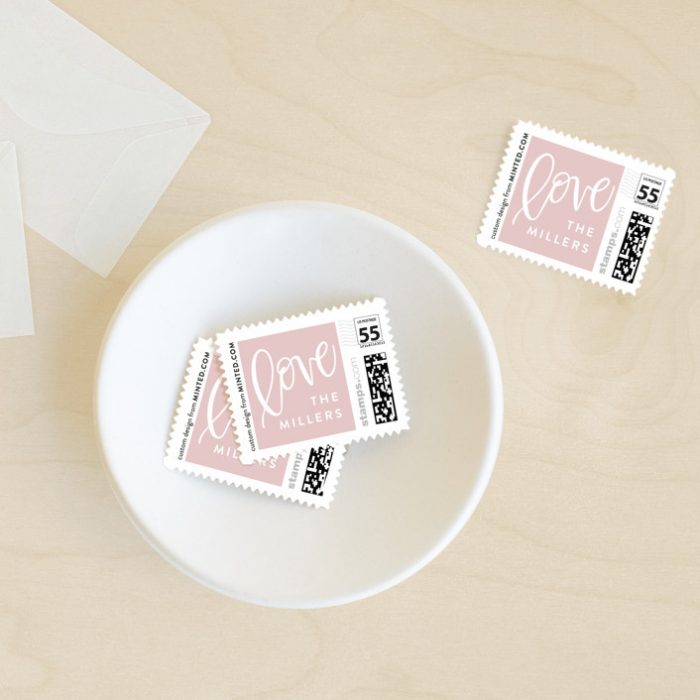 shop the Lettered Love Always Stamp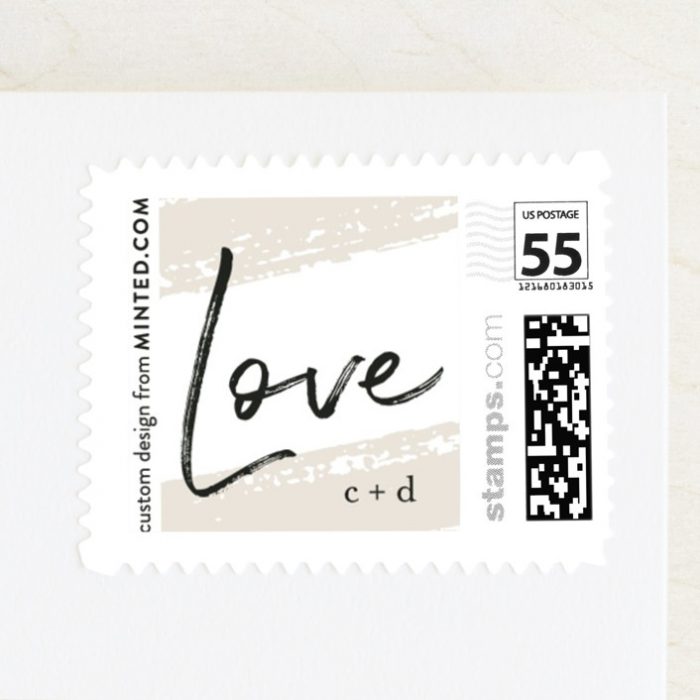 shop the Together Always Stamp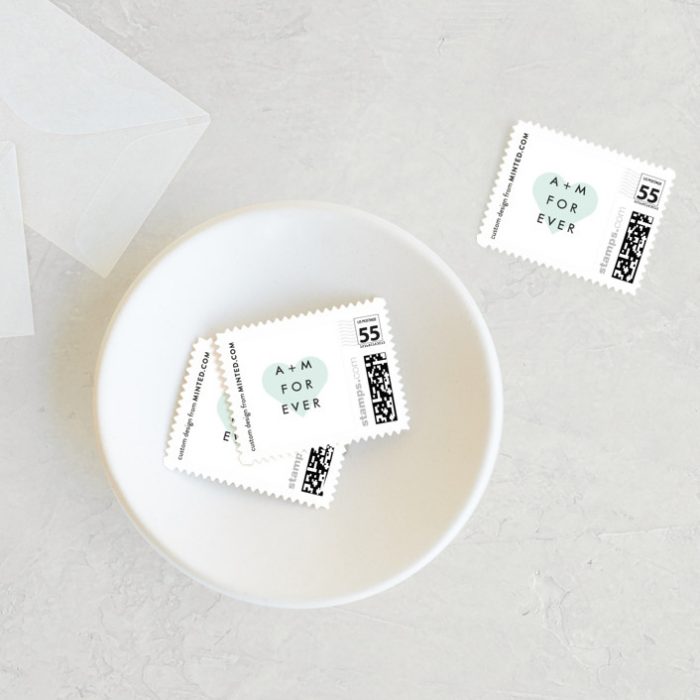 shop the About To Go Down Stamp
Which style best fits your vibe? Don't forget to order your custom wedding stamps from Minted by June 9 before they're discontinued forever!