The temperatures might be dropping as we move from fall to winter, but your bridal style shouldn't be left out in the cold! Our cozy bridal bolero inspiration will keep you warm and chic for your winter wedding, whether it's on the beach, in the mountains, or in the big city.
We love Bridget's vintage bridal style, and the warmth the full-coverage of her fur bolero for her cozy and nostalgic winter wedding.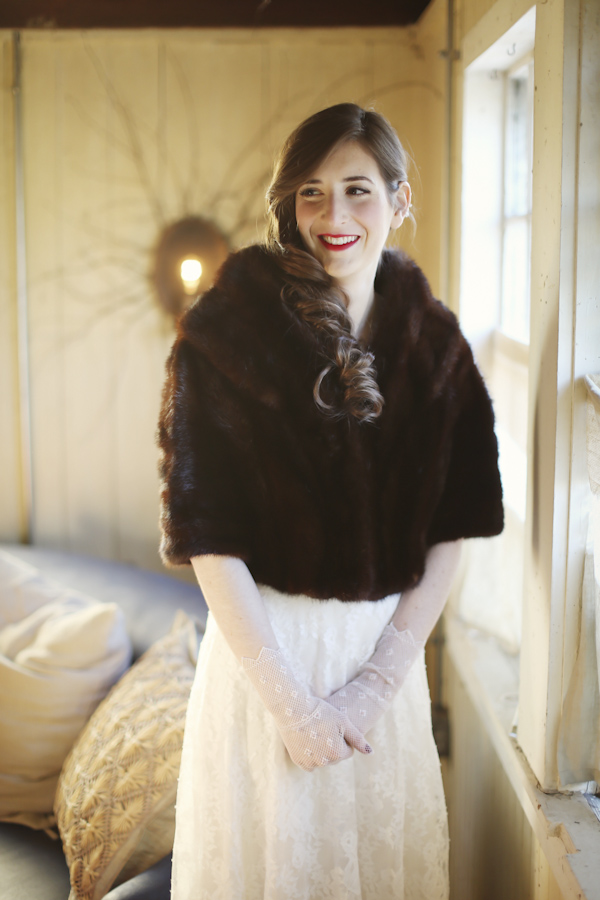 image by Alison Conklin Photography
To avoid getting too chilly in the cool ocean air of your beach wedding, choose a shoulder-baring fur stole like Gina's at her casual coastal wedding in Sea Ranch, California.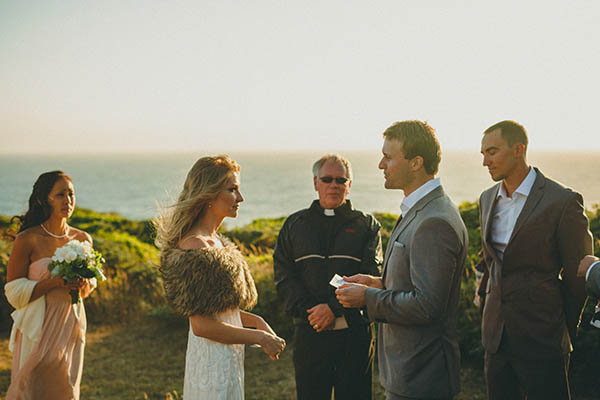 image by Kris Holland Photography
Nicola's elegant winter white fur bolero perfectly complemented the soft snow during her winter wedding in New York.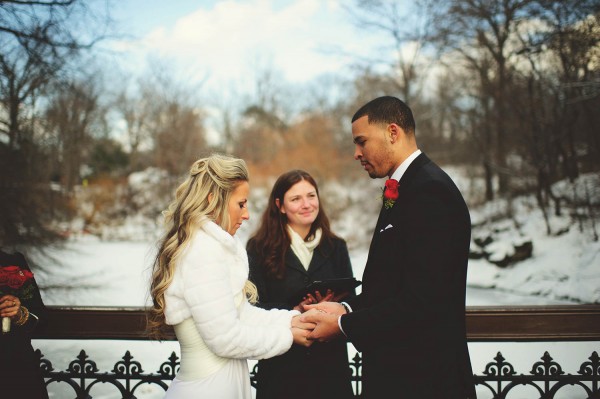 image by Jason Mize
Sarah's metallic sequin shrug sparkled beautifully during her majestic Icelandic elopement. We love the contrast of the glamour against the mountains.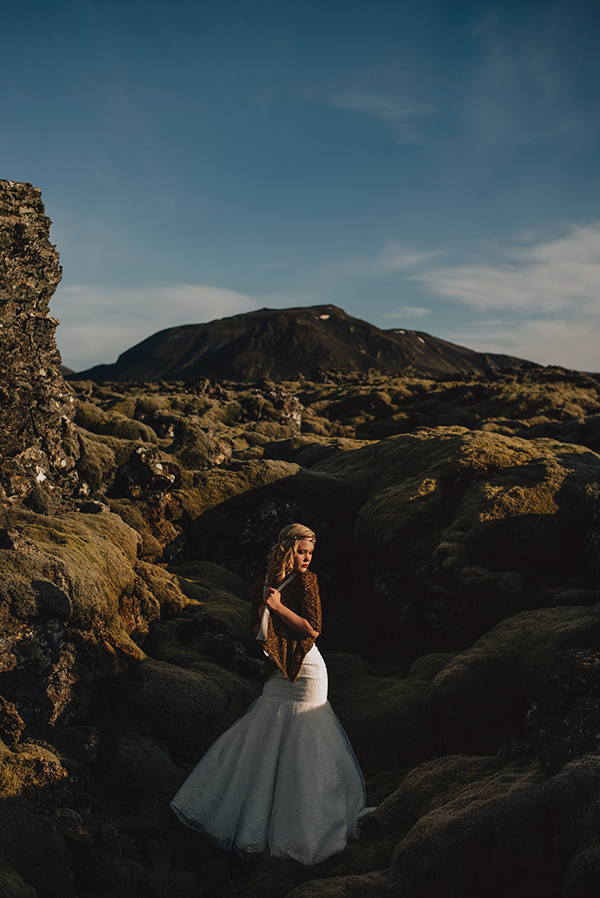 image by Gabe McClintock
For Nicky's adventurous New Zealand helicopter wedding, she opted for an elegant fur bolero with a hood to keep her hair perfectly in place.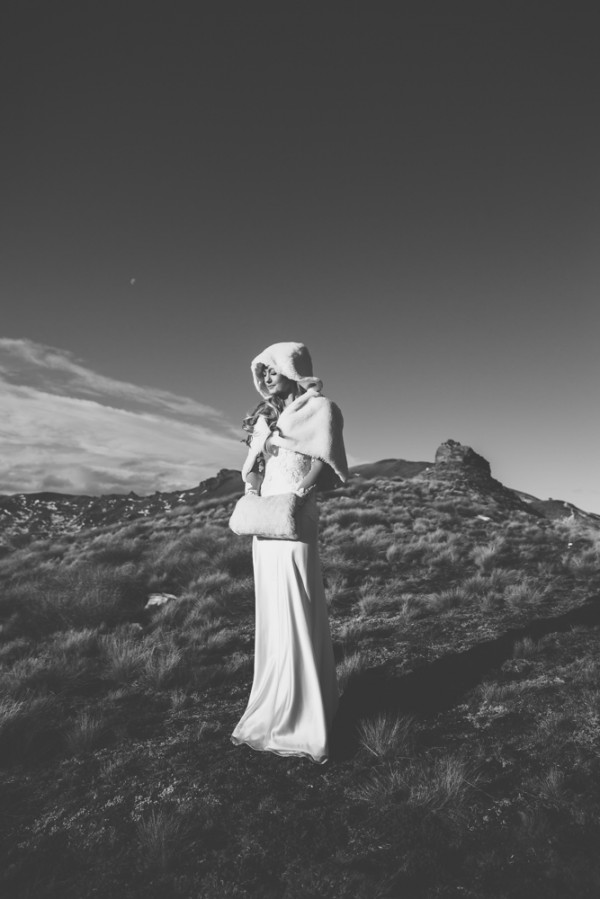 image by Jim Pollard Goes Click
We love Brenna's unique layering of the fur stole over her sequin cardigan, which was the perfect styling choice for her rustic mountain wedding.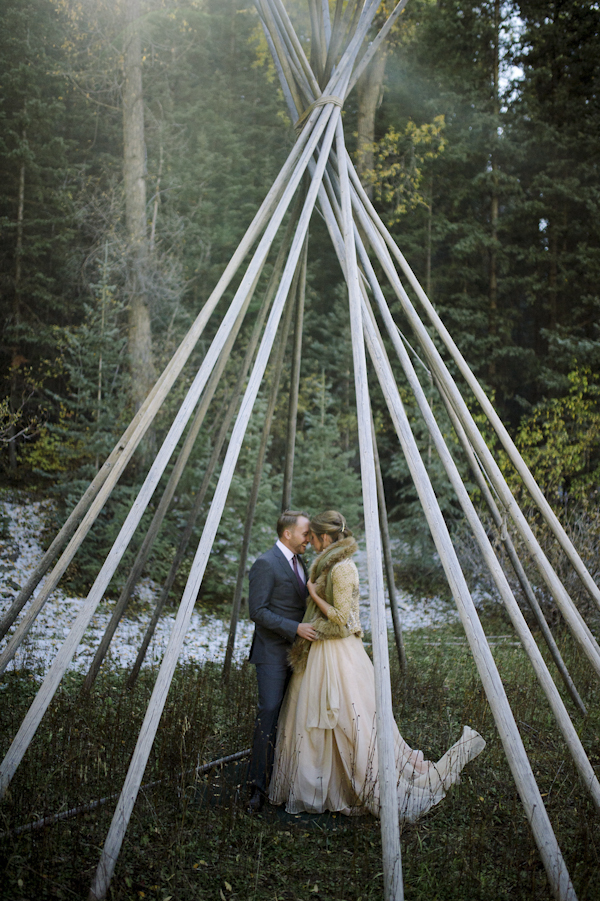 image by Chowen Photography
Our Junebug brides are incredibly stylish, no matter the season. For more bridal style inspiration, let our Junebug brides show you how to wear your hair down for your wedding.