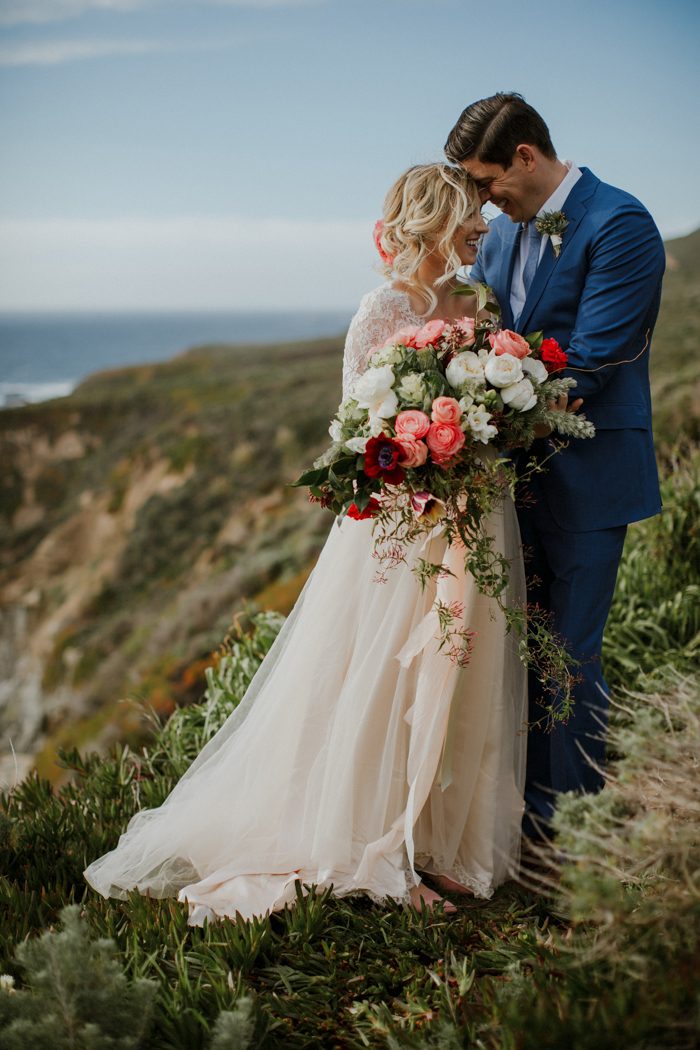 With incredible views and the most gorgeous golden light at sunset, Aislinn and James' Big Sur elopement is a dream! These two planned their destination elopement by choosing a place they had never been before. Taking the carefree route and getting input for locations from their amazing photographer, Sebastien Bicard, everything fell into place perfectly. Aislinn wore a custom wedding dress thanks to the magic that Celeste Hardeman of Adelyn Grace Bridal worked on it to alter it to Aislinn's vision. With a soft color palette in mind, Burst + Bloom created a whimsical bouquet full of soft pinks and white flowers with some pops of red through out it.
The Couple:
Aislinn and James
The Wedding:
Big Sur, California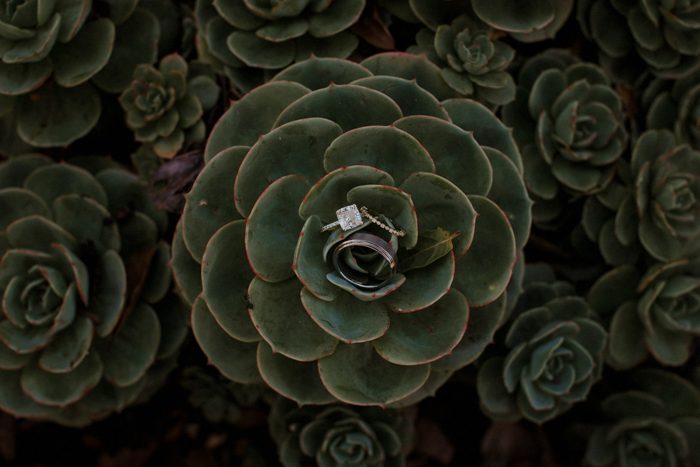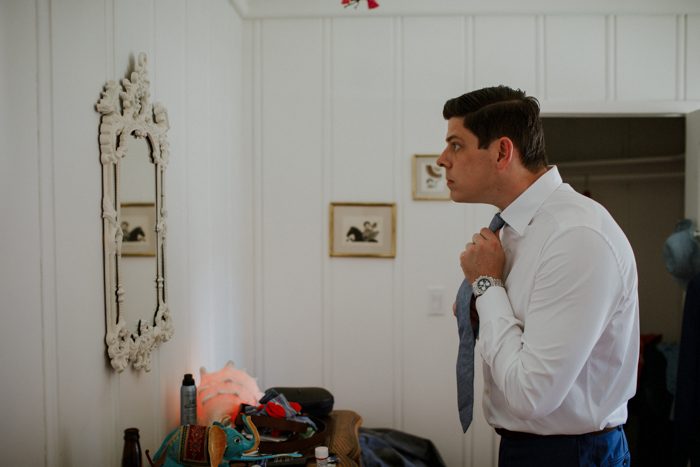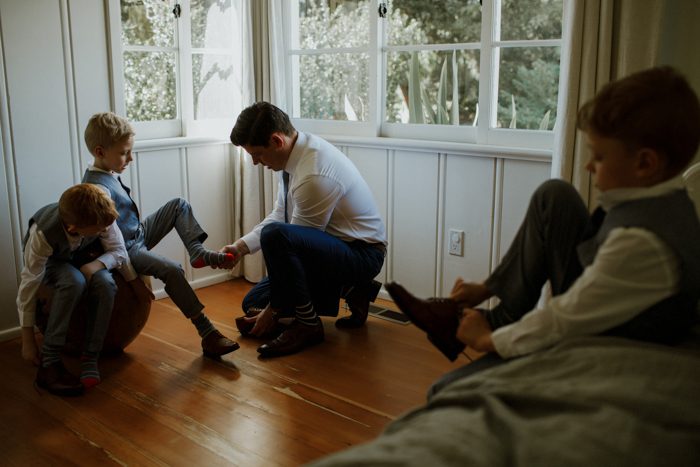 When we began planning for our destination wedding we knew for certain that we wanted it to be somewhere beautiful. And we wanted to share it with only the closest people in our lives. We had never been to Big Sur, but it was high on our list of places to visit. We loved the idea of going somewhere we'd never been, exploring and discovering things on the fly. We wanted to experience moments that were organic and natural, which required us to be laid-back and open-minded. And we're so glad we took that approach, because the magic of that weekend was UNreal!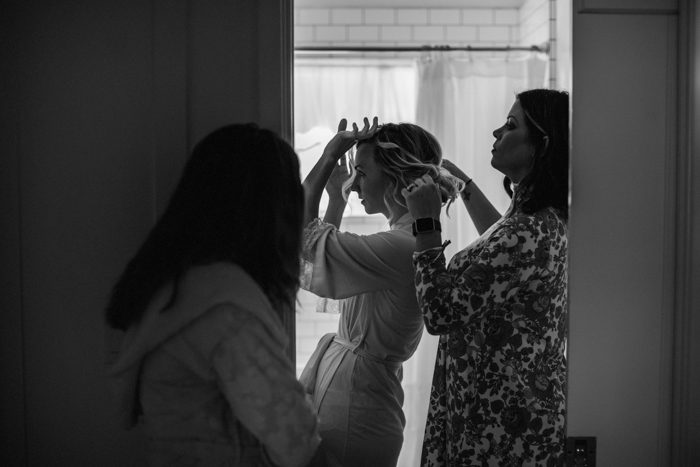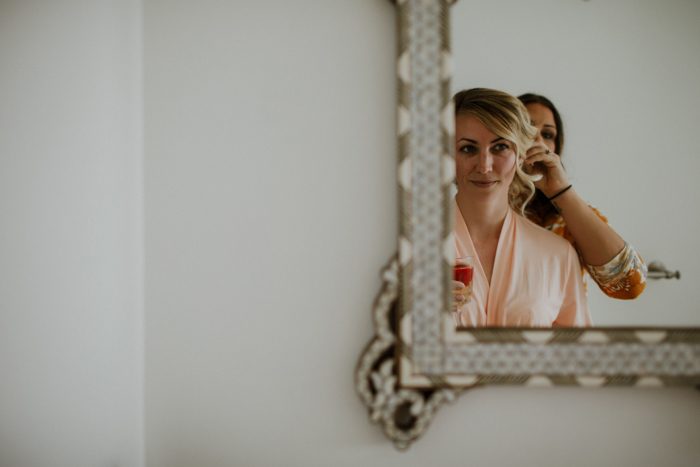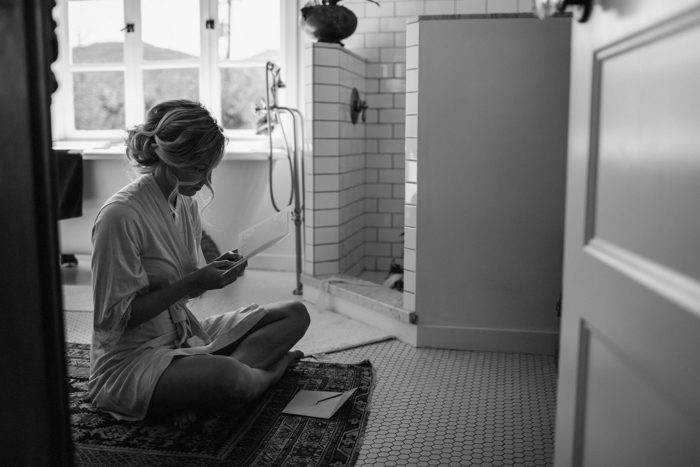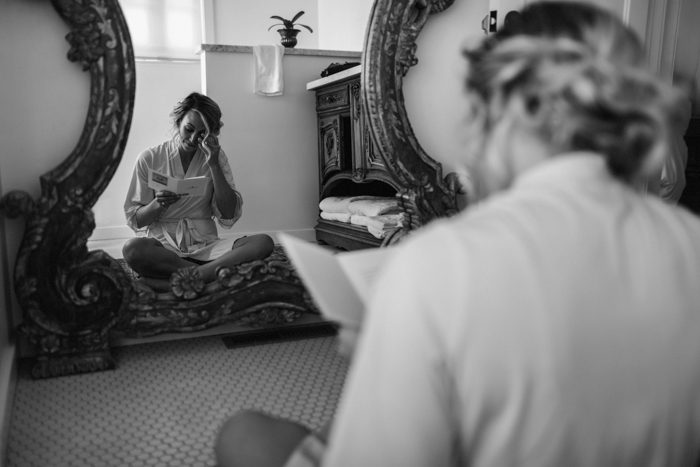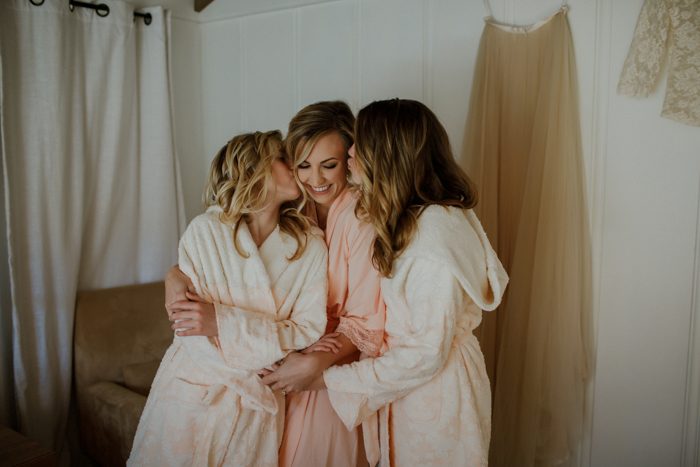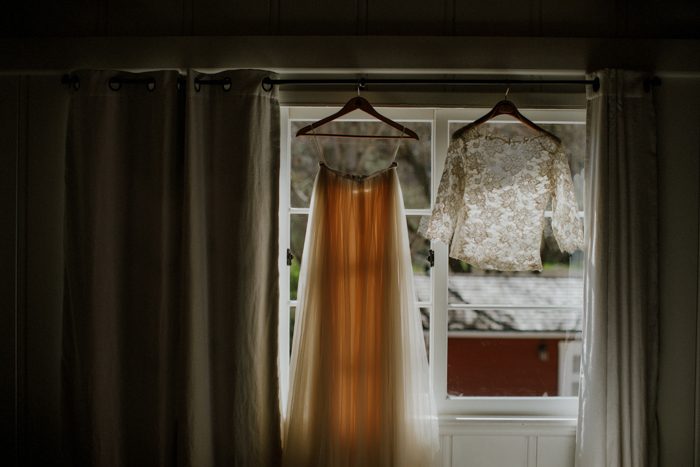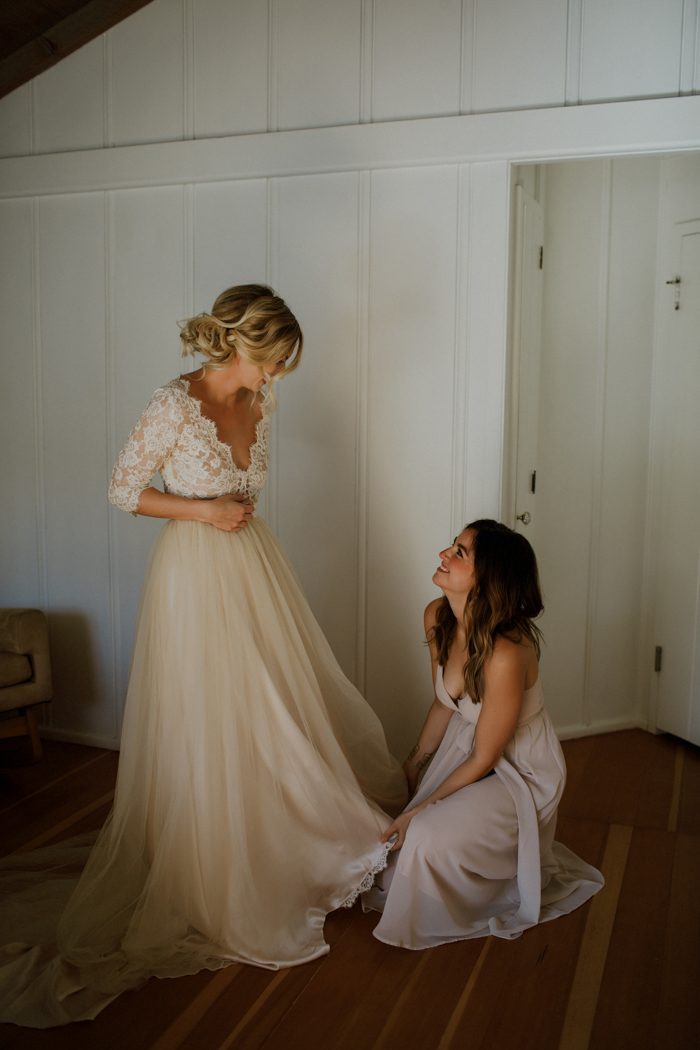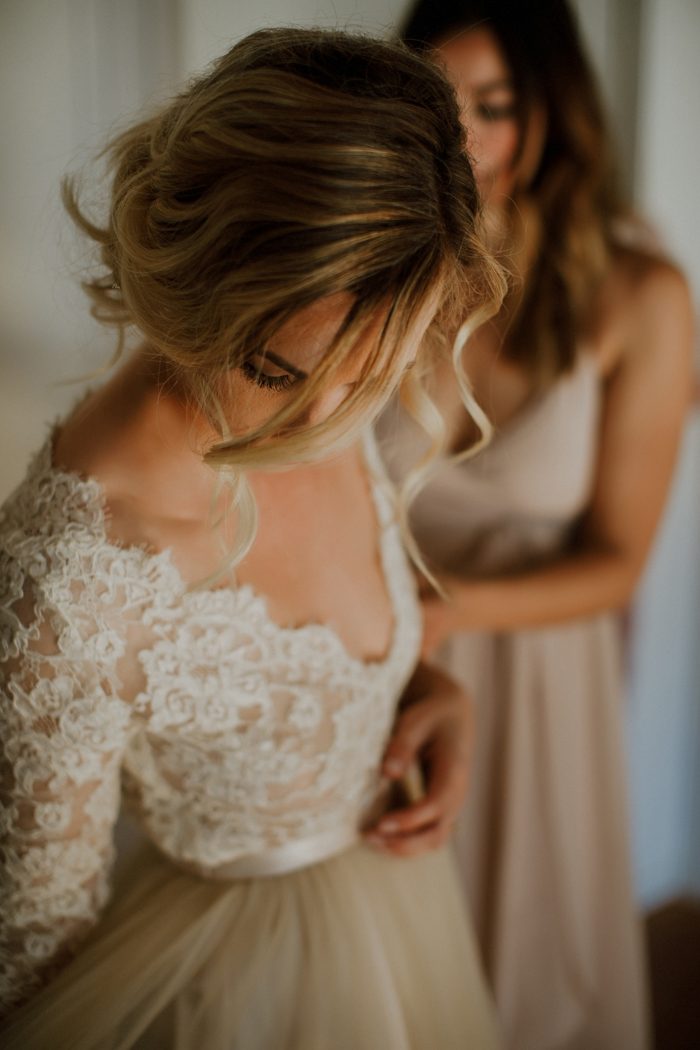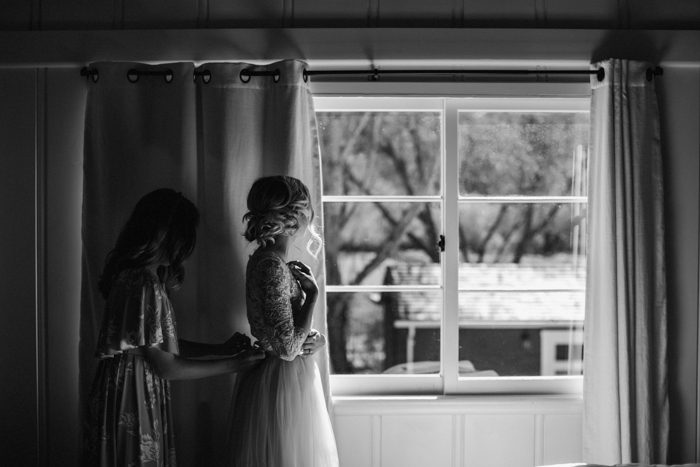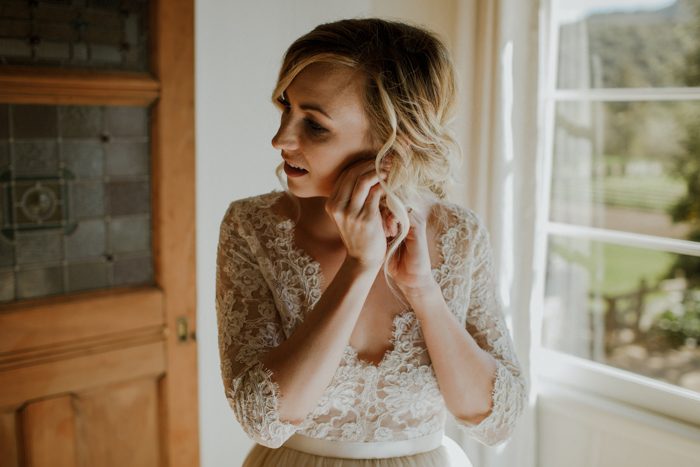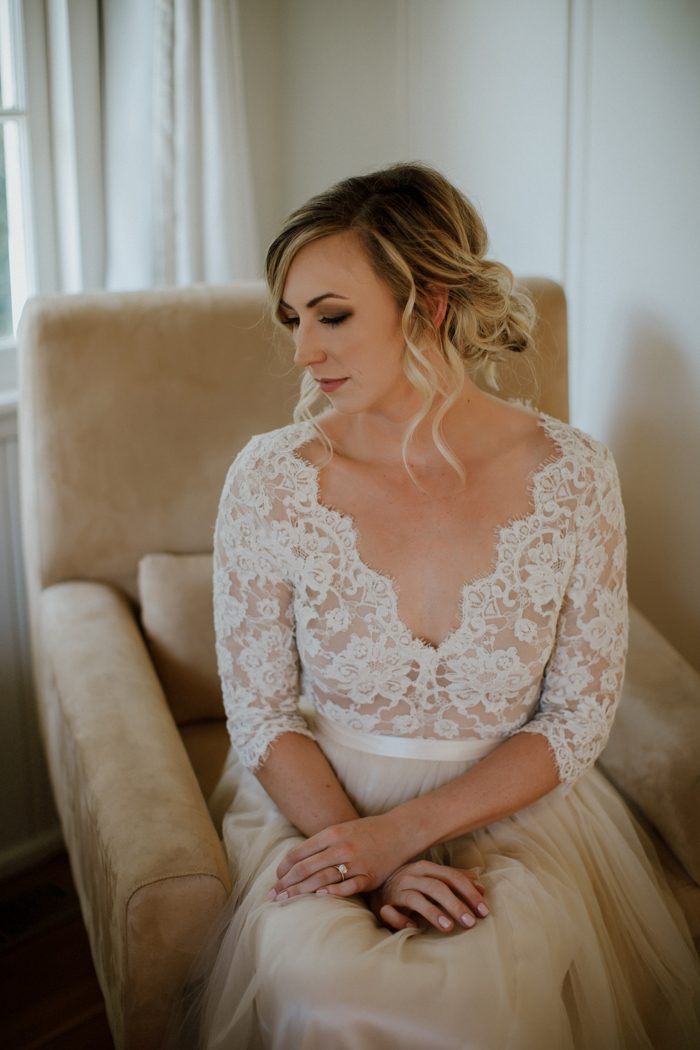 I wore a gown with customizations and alterations by Krustallos Couture Bridal. I loved the dress for the delicate lace and creamy tones. It was modest and easy to move in, but had a beautiful plunging neckline that was feminine and ethereal.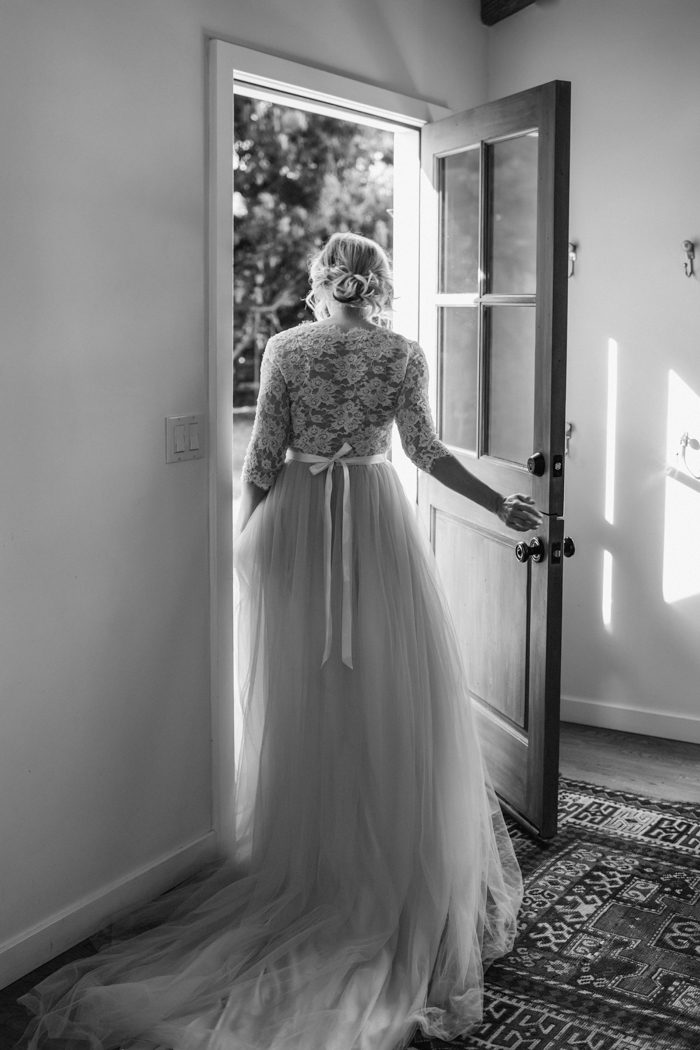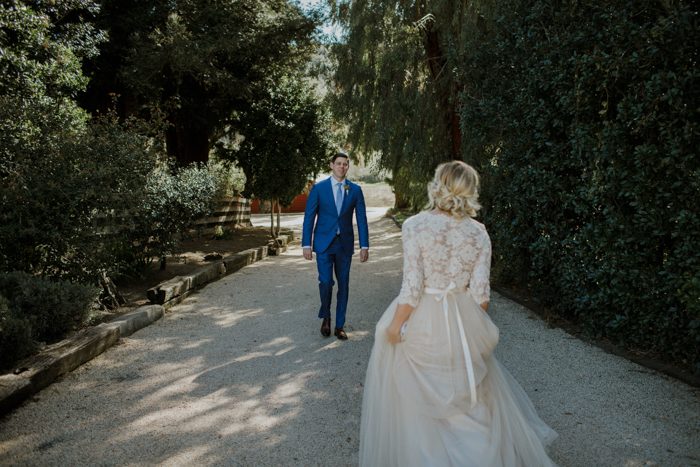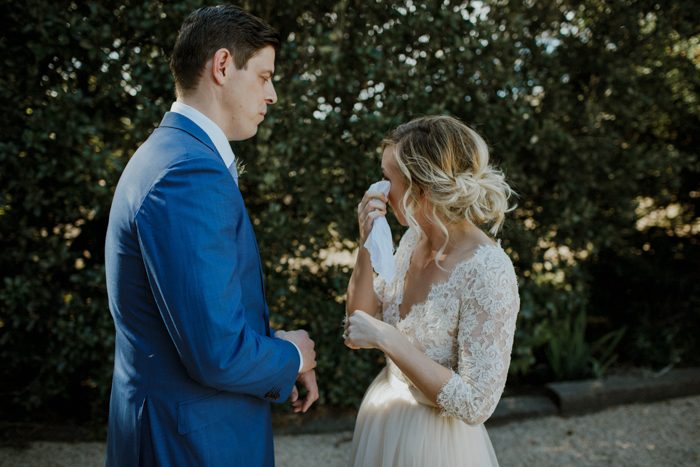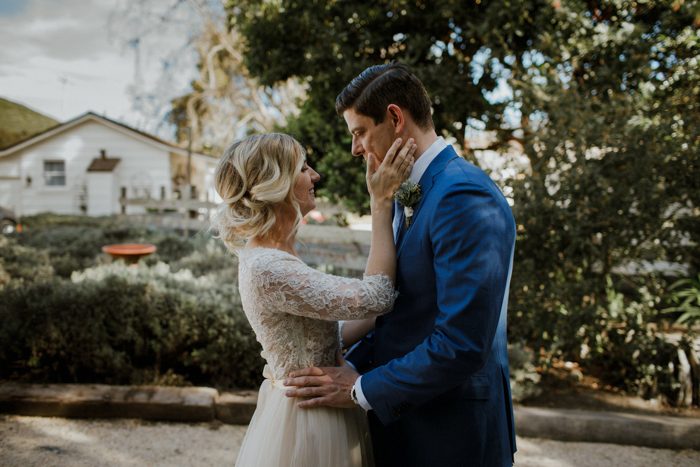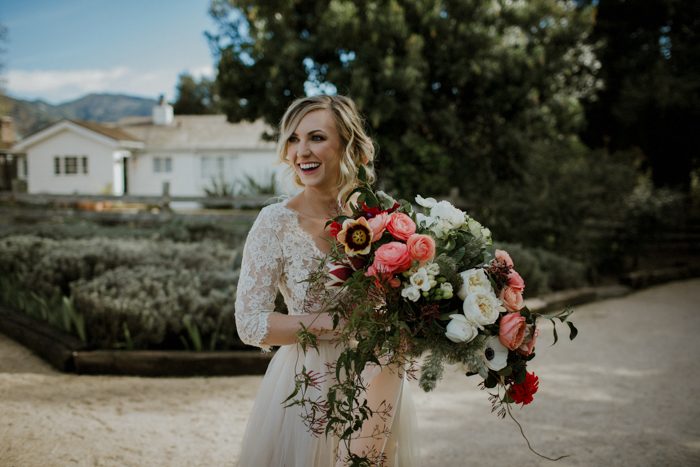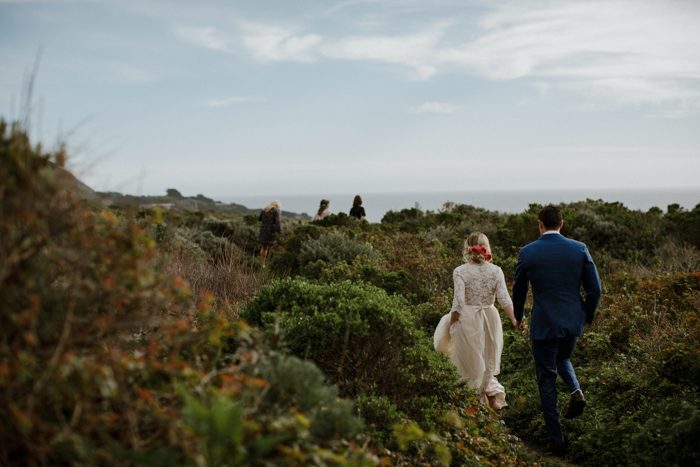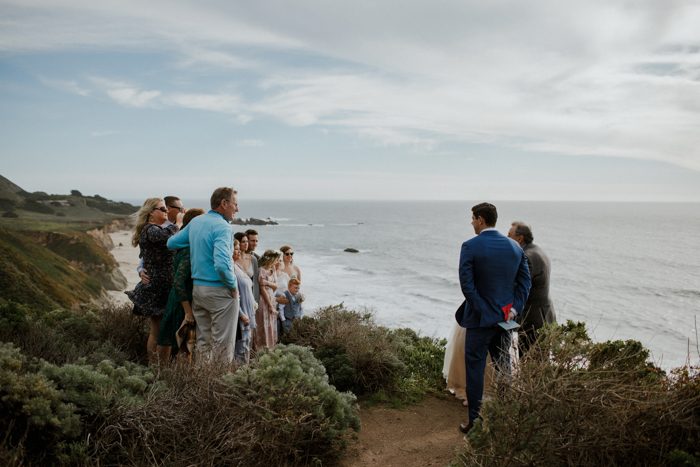 There was a moment when we were all in place for the cliffside ceremony, when I looked at my soon-to-be husband standing in front of me, I looked to my dad who was officiating, and then I looked over to all the people we love so dearly- our children, parents, friends, and family, and I stood in awe of what was happening. It was such a surreal moment to be in that place at that exact moment. I had to close my eyes and open them back up again to make sure I wasn't dreaming.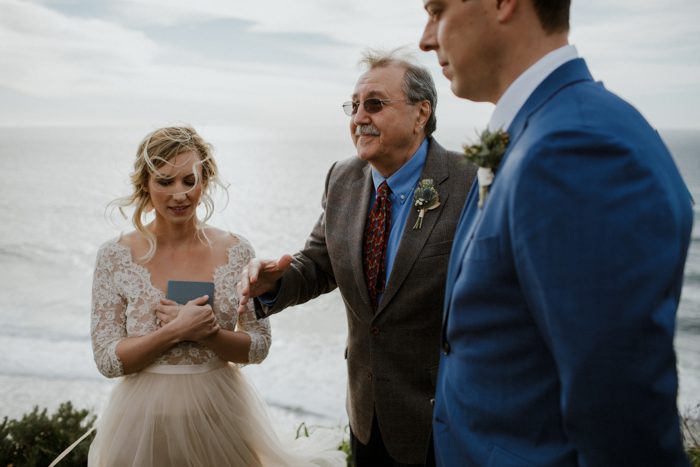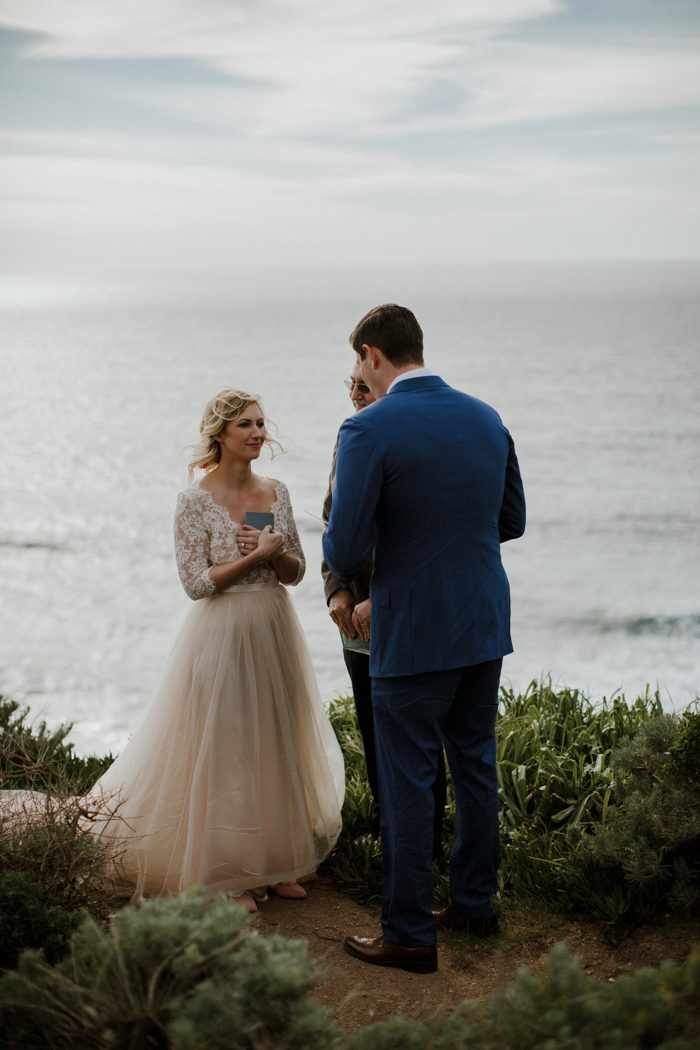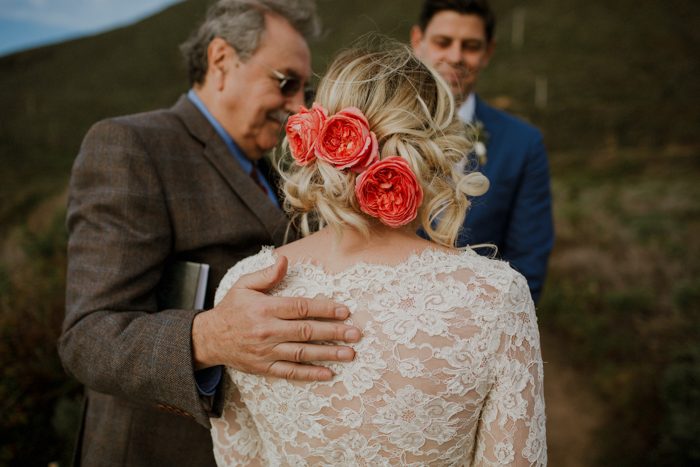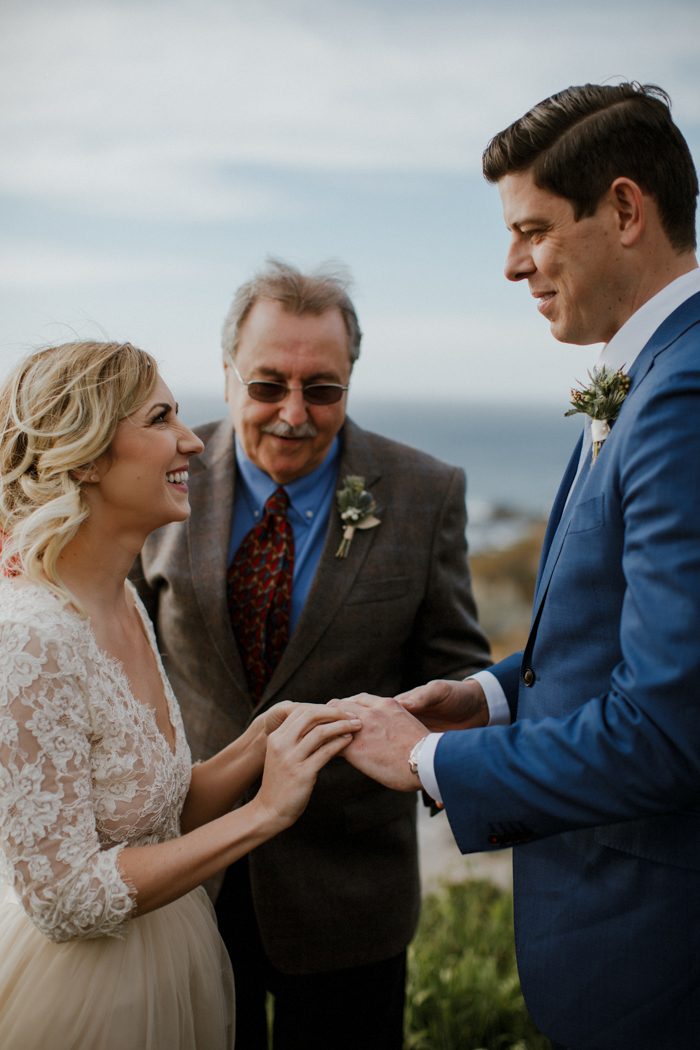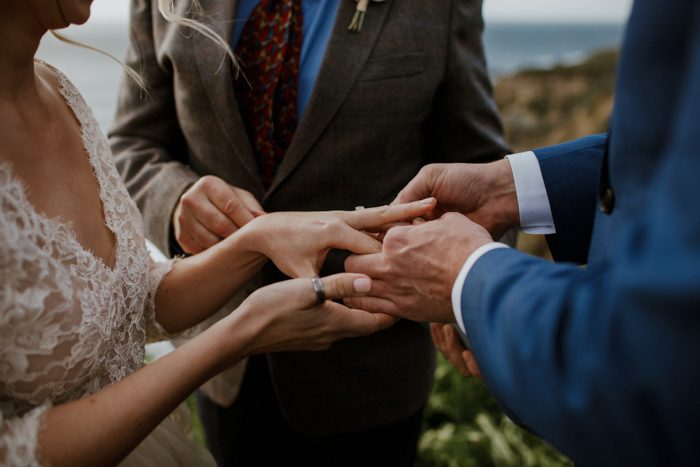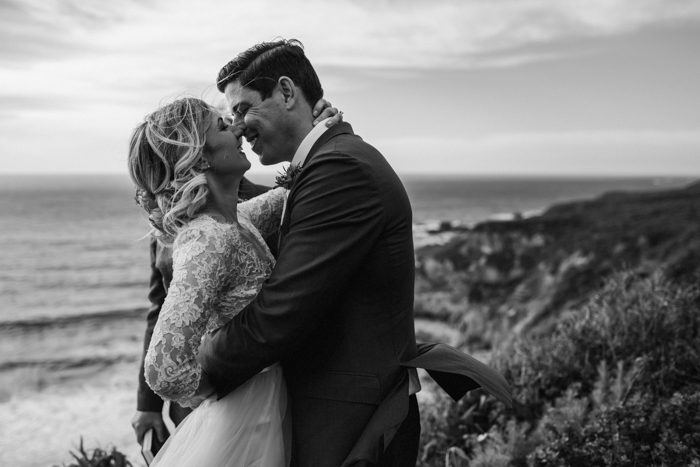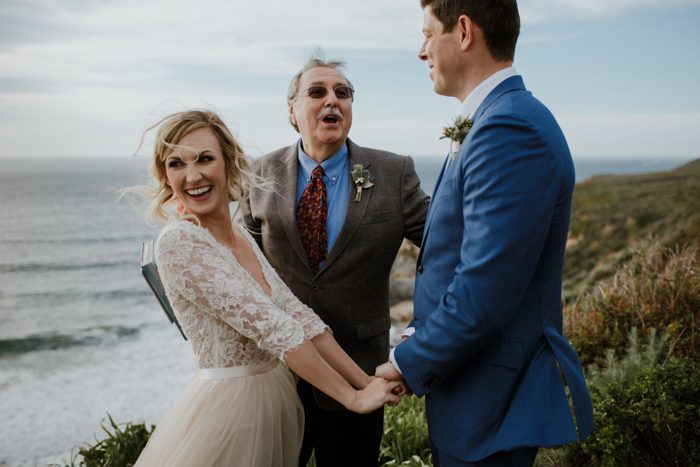 Our photographer, Sebastien, was amazing! He was energetic, patient, and so kind to everyone. Our family and friends adored him, too!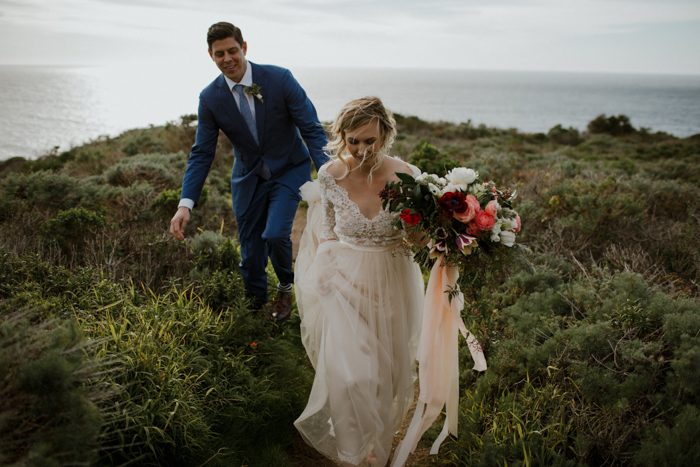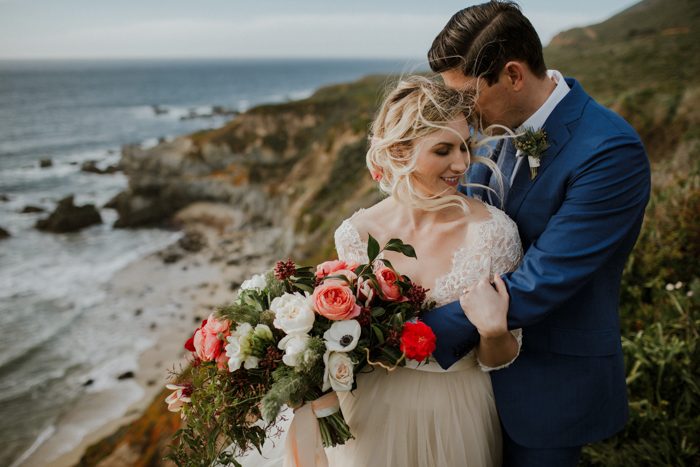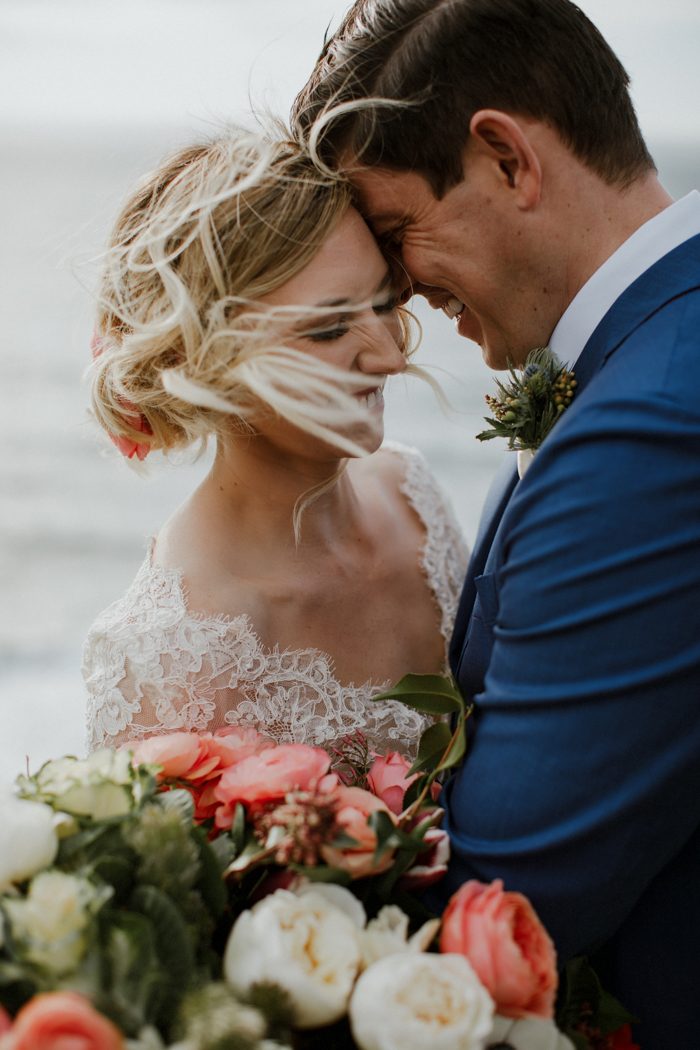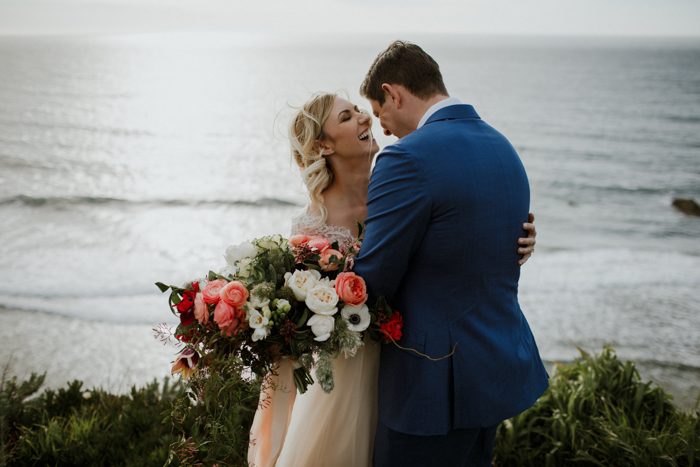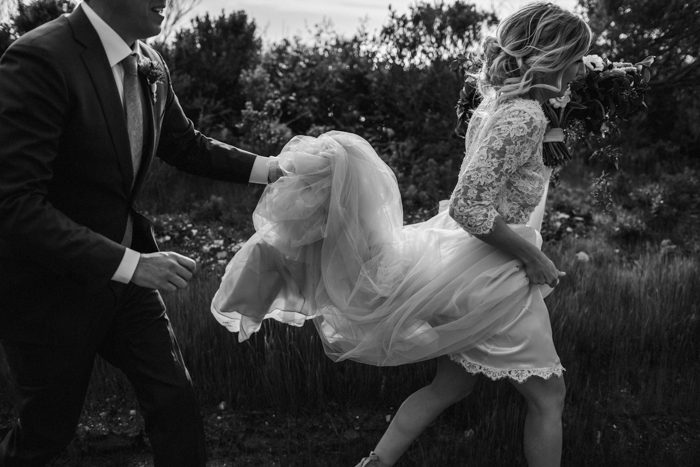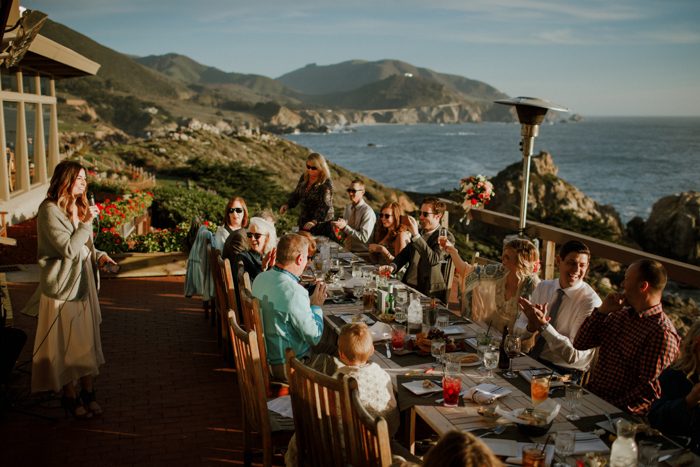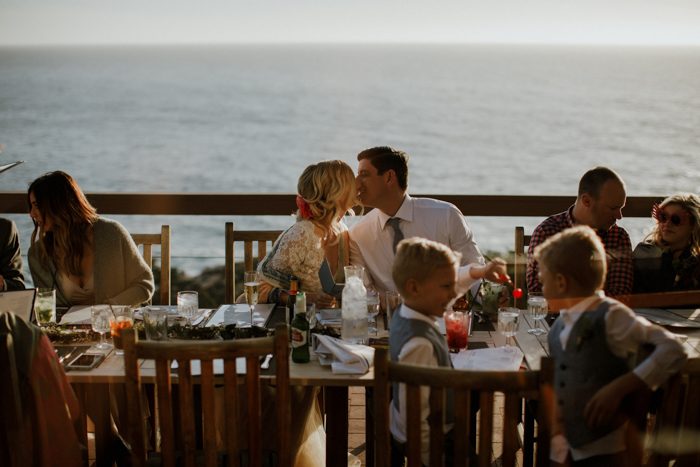 Our restaurant was recommended to us by our photographer for its amazing views and outdoor seating option. We had a private deck that fit us all perfectly. It was intimate, laid-back, and absolutely beautiful. And the food was pretty amazing, too! The entire staff was top notch and took such great care of us!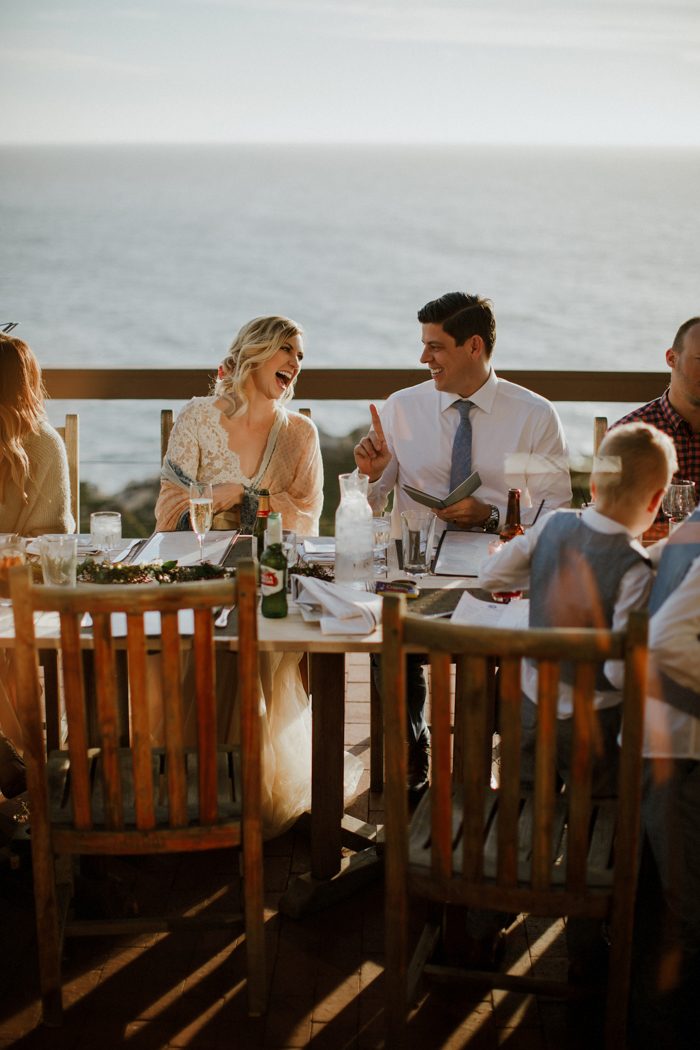 There's a photo of my husband and I sitting at the reception table. I'm laughing at him and he has his finger pointed at me, trying to keep me in check. There's nothing particularly "exceptional" about the photo itself, except for the fact that it perfectly represents who we are to one another. I keep him wild and he keeps me safe. And you can see it in that one photo.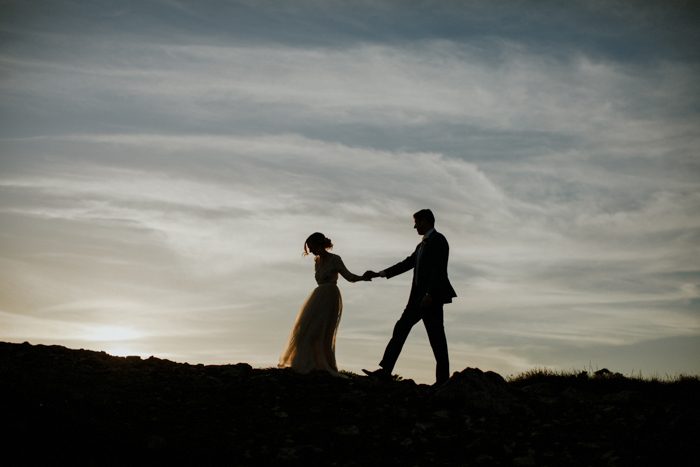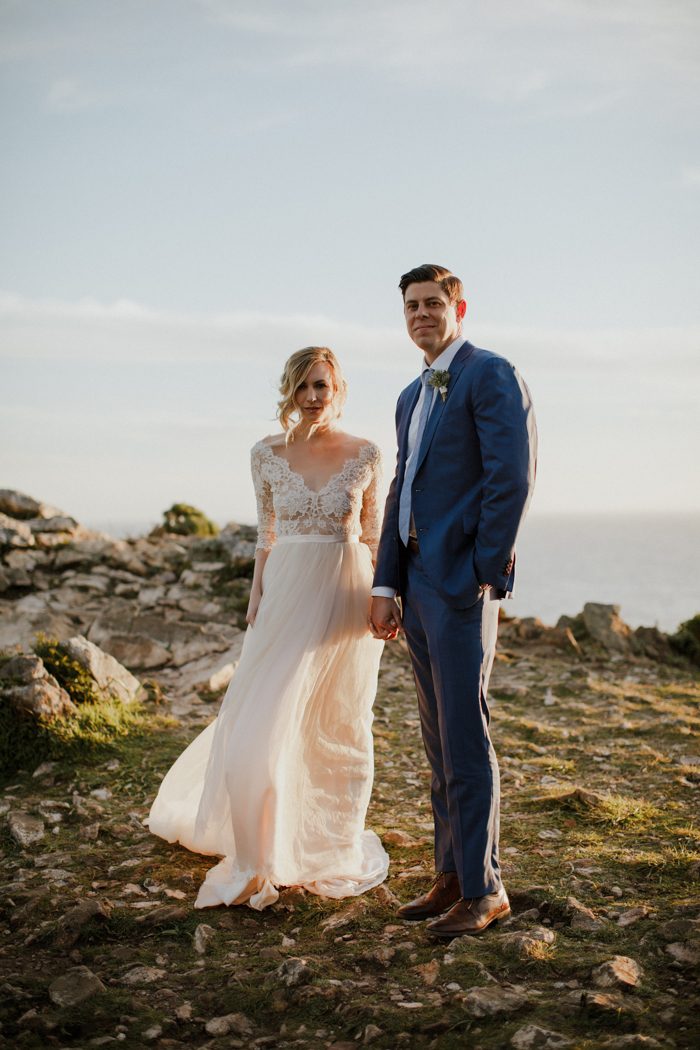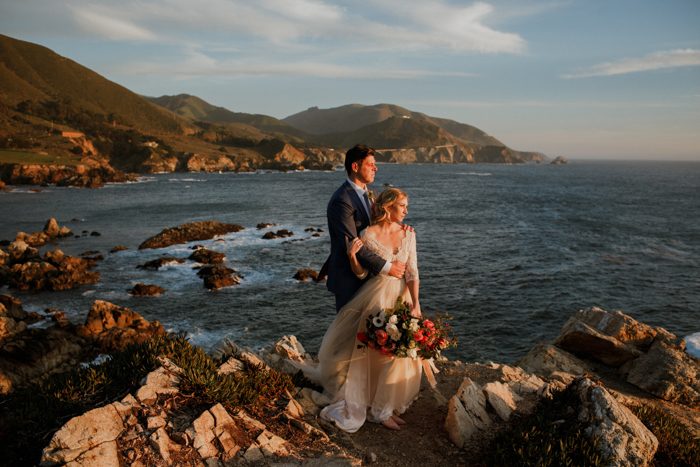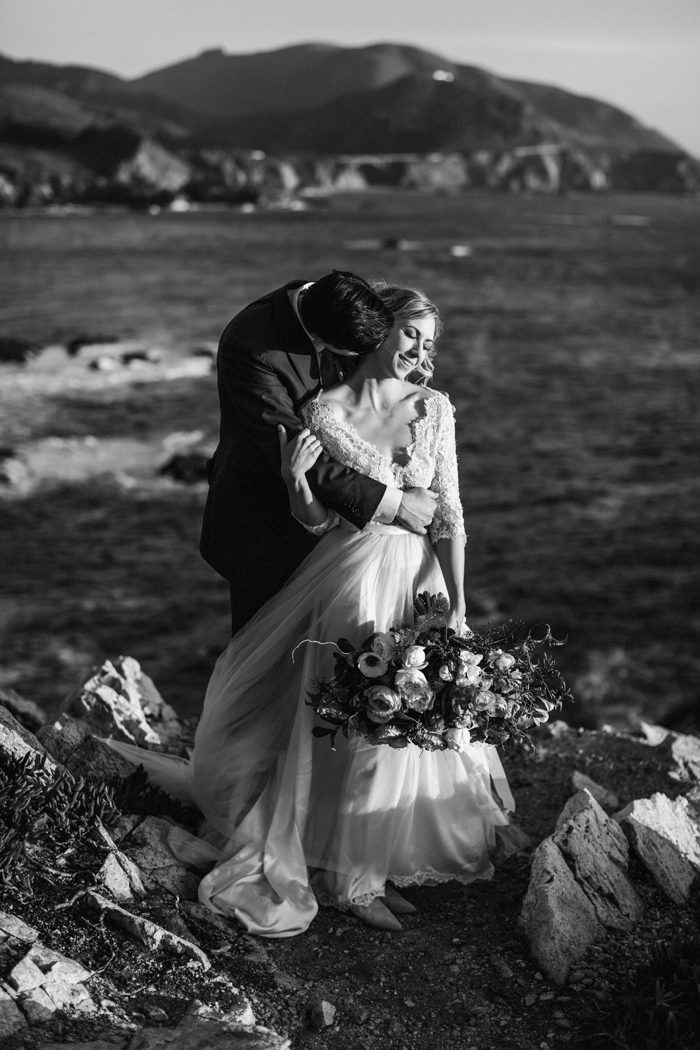 I wasn't the best planner! My favorite part, in fact, was how little we planned! We had no idea where we were getting married or at what time. I communicated my vision for a location to our photographer, Sebastien, and he just made it happen. I trusted in him fully. If I had the opportunity to do it over again, I'd do it exactly the same way.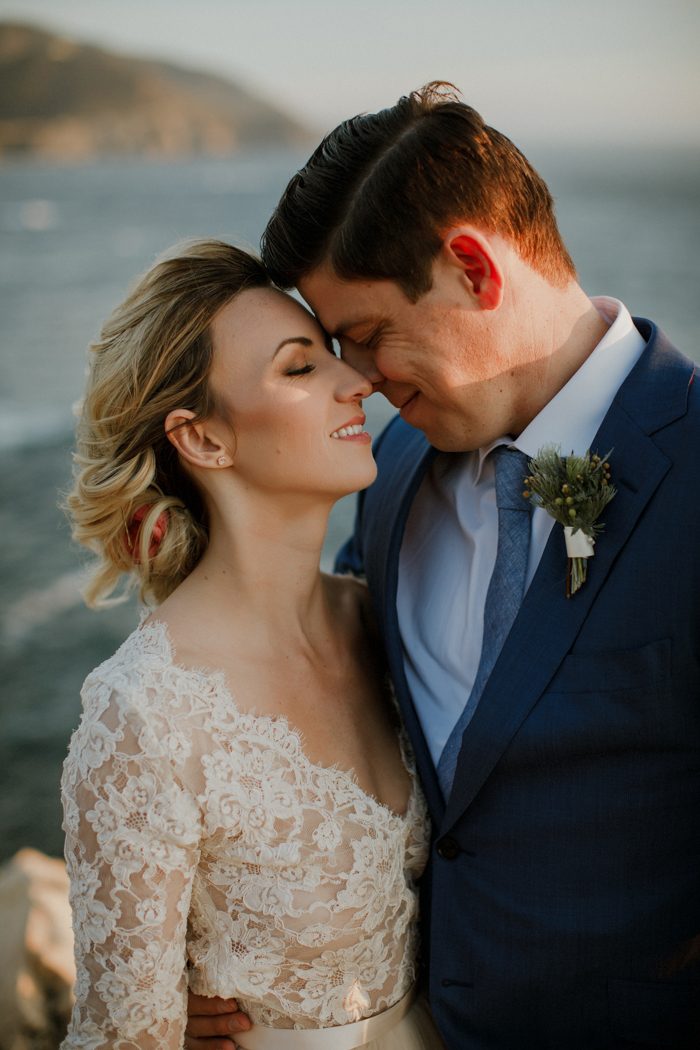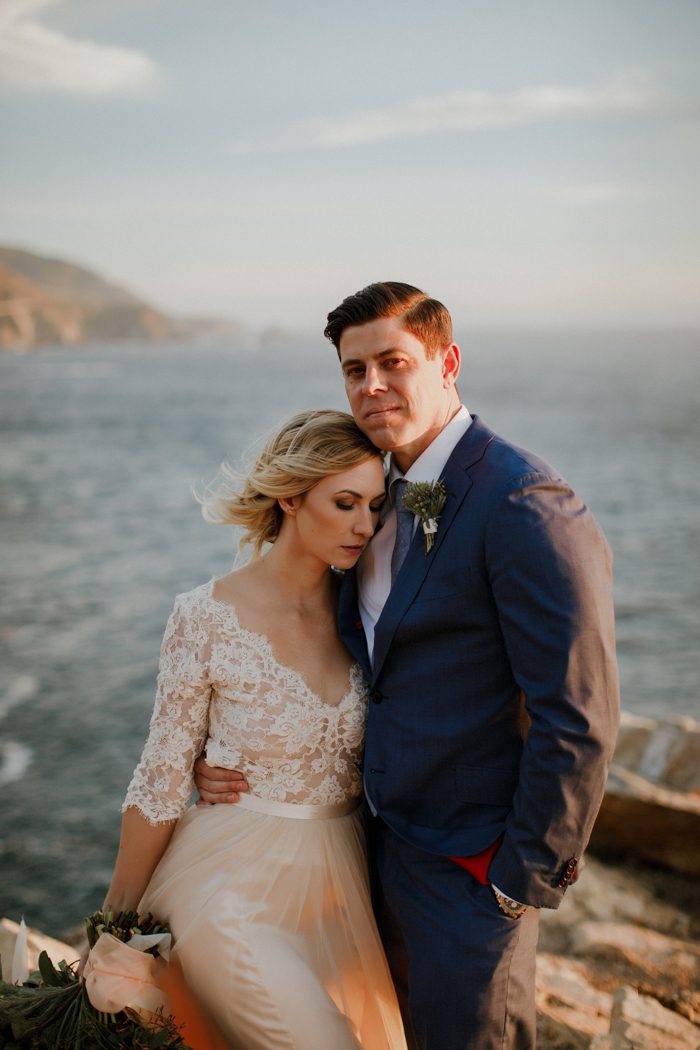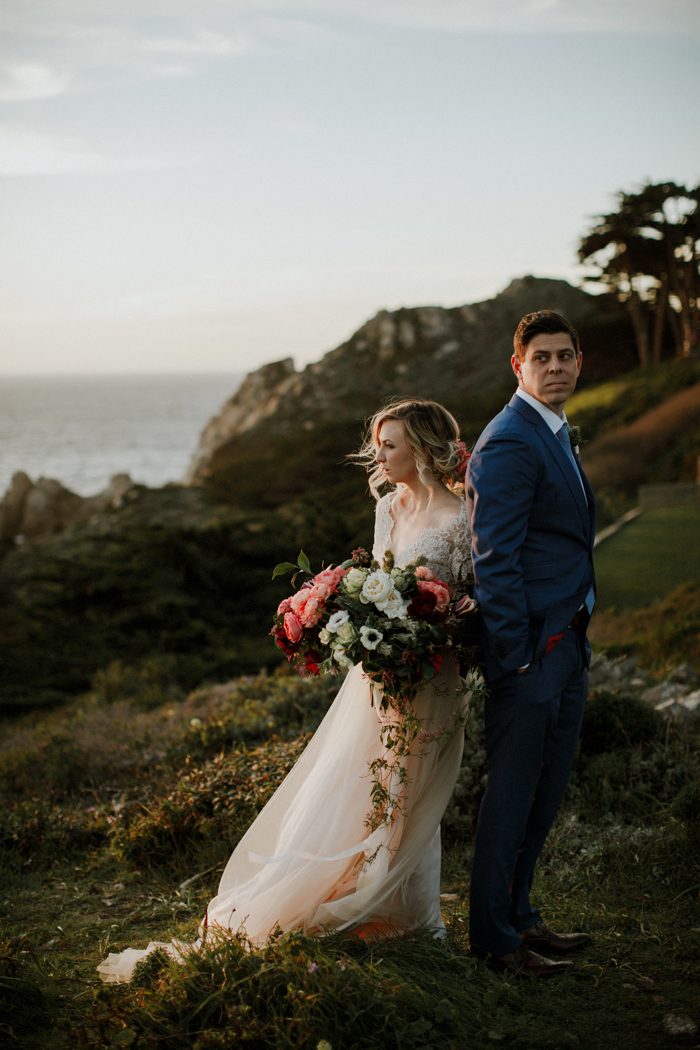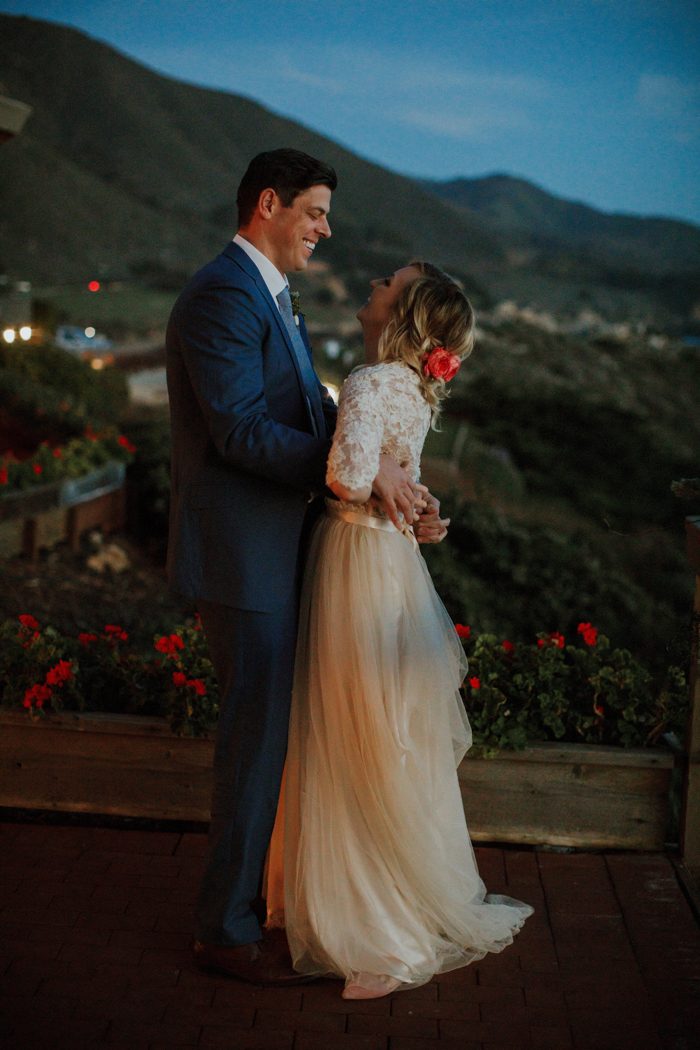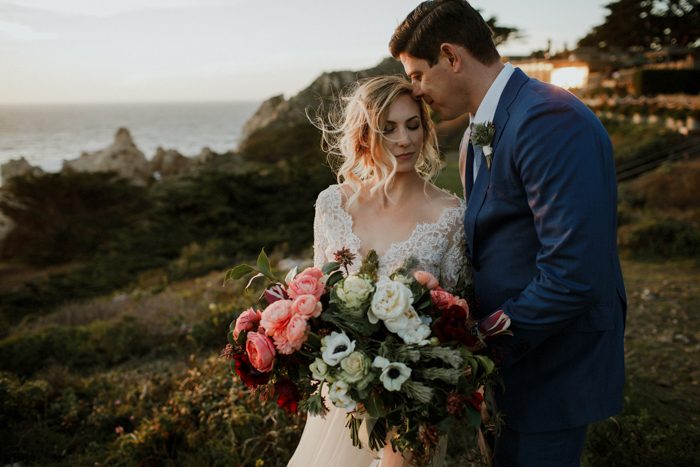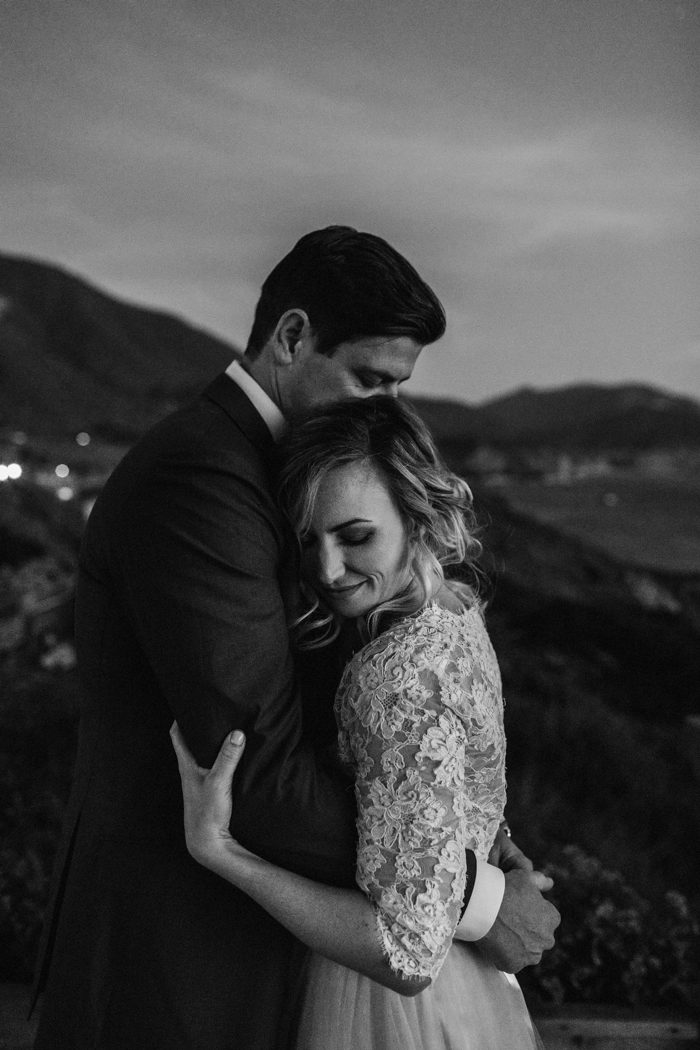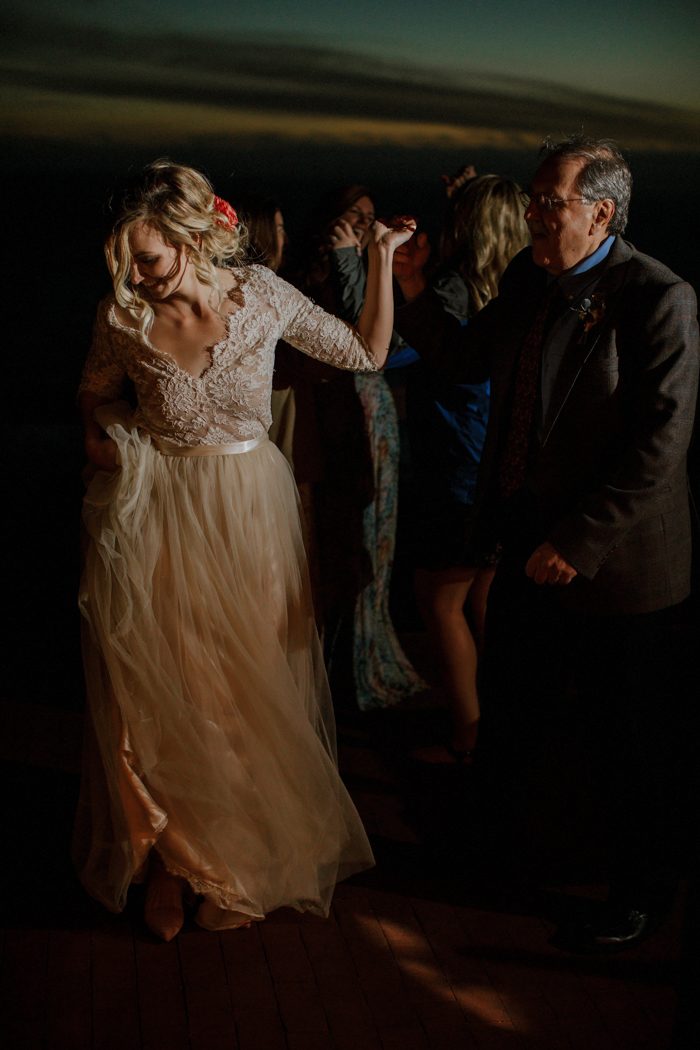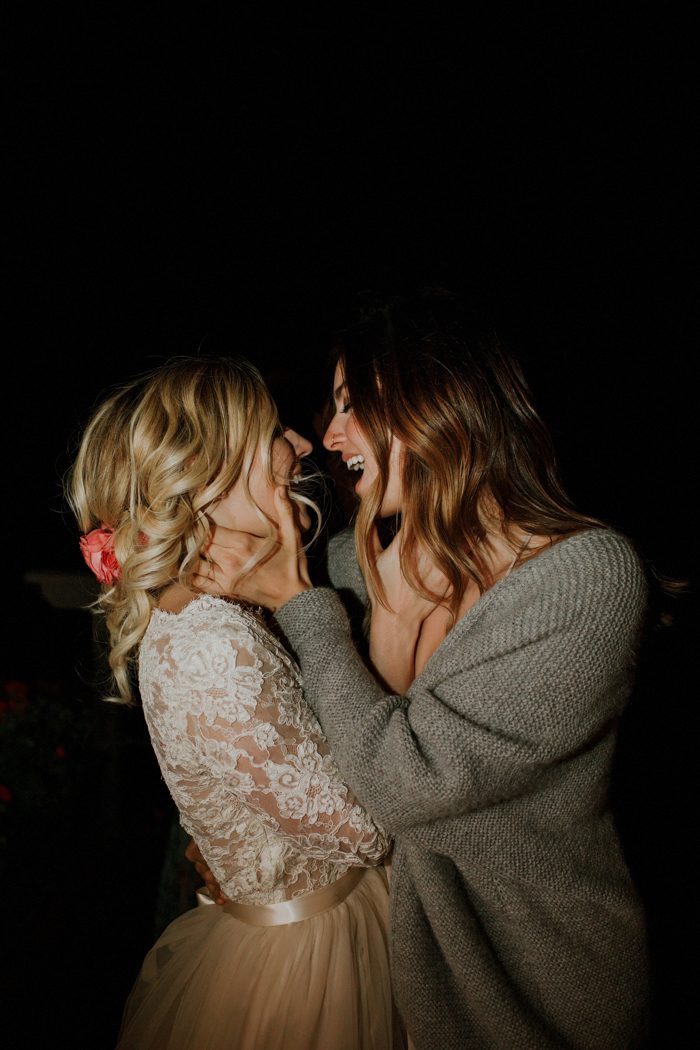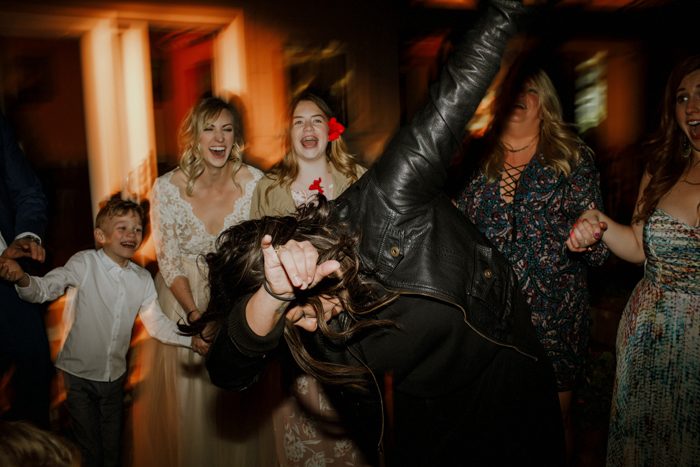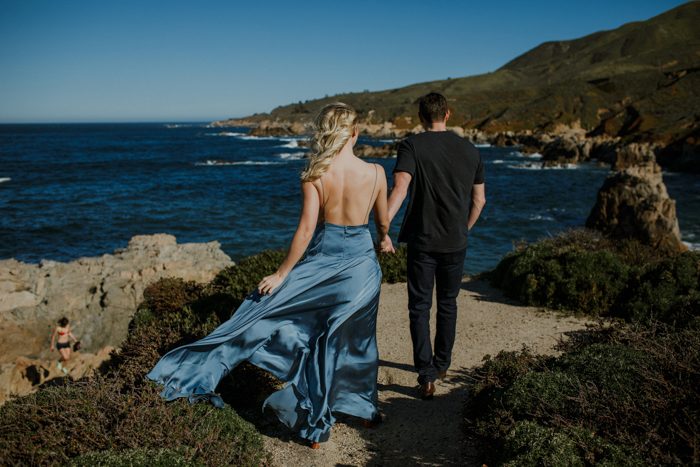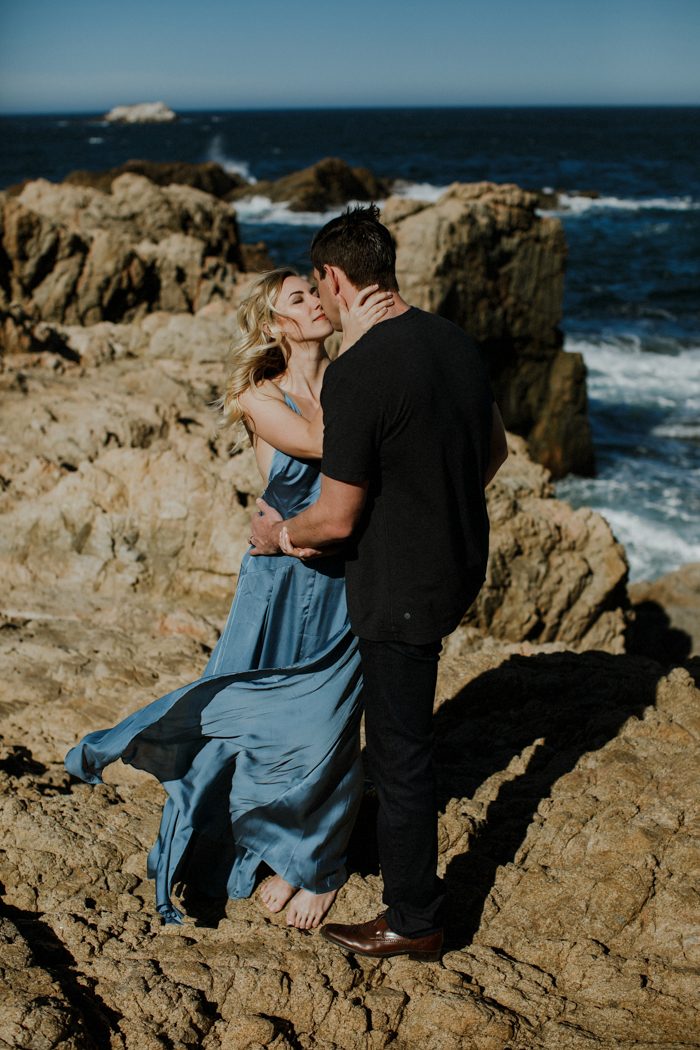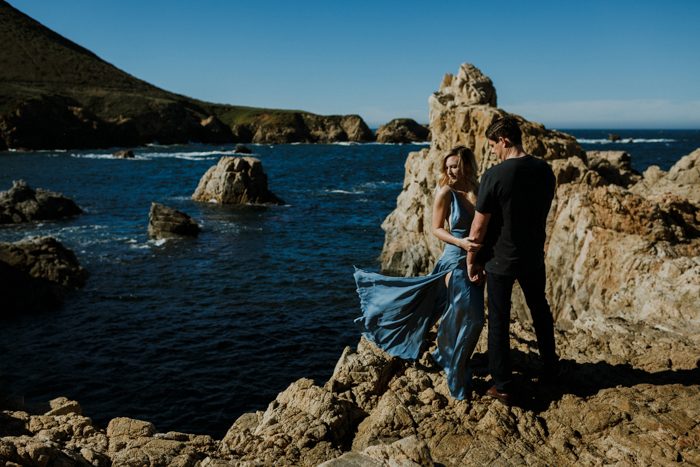 SHOP THIS POST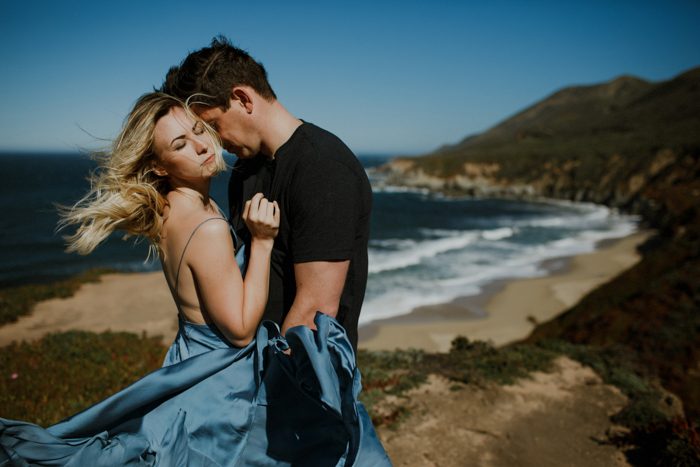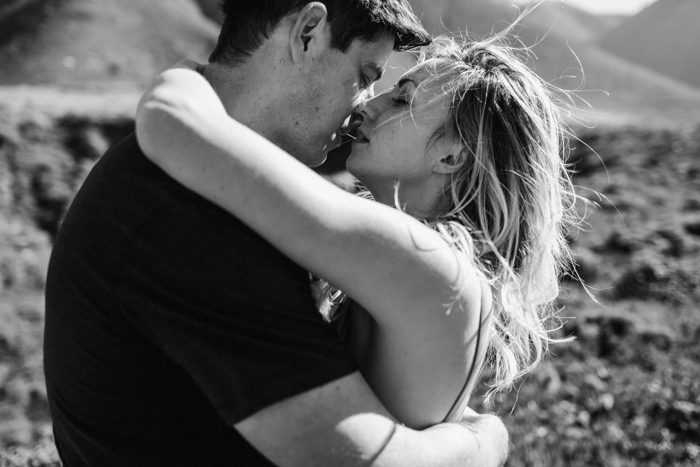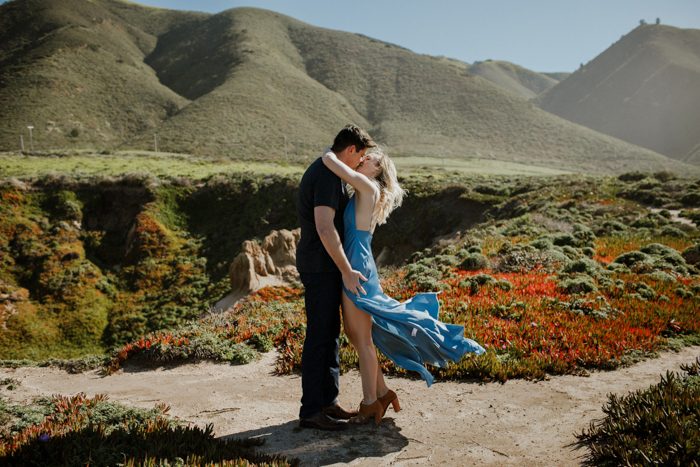 Thank you so much to Junebug member Sebastien Bicard for sharing this sweet Big Sur elopement with us! For more of Sebastien's work, check out this absolutely glamorous Palm Springs wedding at The Frank Sinatra Estate.