Indian and Western cultures come together in a beautiful way in this backyard Kelowna wedding! Jen and Dhawal payed special tribute to the groom's Indian heritage before the ceremony with a traditional Baraat procession, Varmala (garland exchange), and a walk around the sacred fire. The ceremony then continued with slight twists on Western wedding traditions, including a mad-lib style vow exchange! With the help of Top Knot Events, the couple created a constellation theme in shades of blue and metallics because of the stars' significance to their dating journey, as well as to Indian culture. We love how photographer Mathias Fast captured every detail of this sweet couple's special day, especially the late-night photo in the orchard with the night sky sparkling above them.
The Couple:
Jen and Dhawal
The Wedding:
Private family orchard, Kelowna, British Columbia, Canada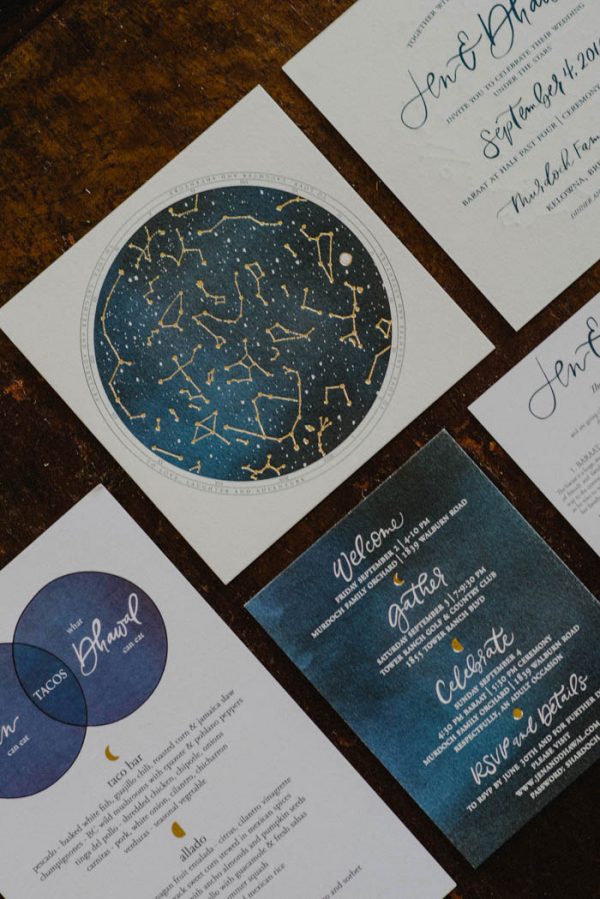 As we started planning, we knew we wanted to include elements from both our traditions – Western and Indian weddings – but also to make sure the elements we chose to include in our day actually meant something to us rather than just including for the sake of tradition. That's how we ended up with a baraat, "mad-lib" vows, a night sky painted dance floor, the Jurassic Park theme song, a boler bar, and tacos! It turned out to be such a beautiful and eclectic day that felt very us from start to finish.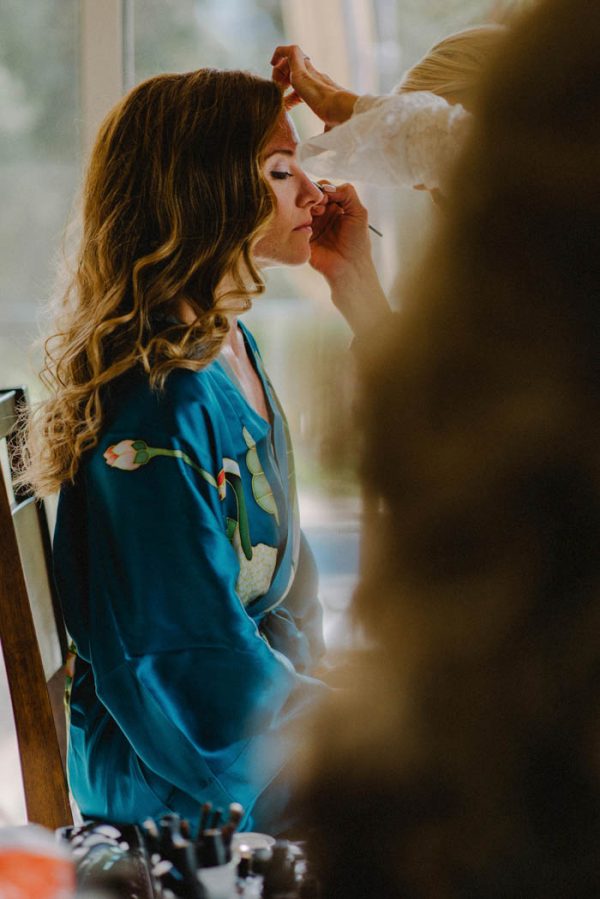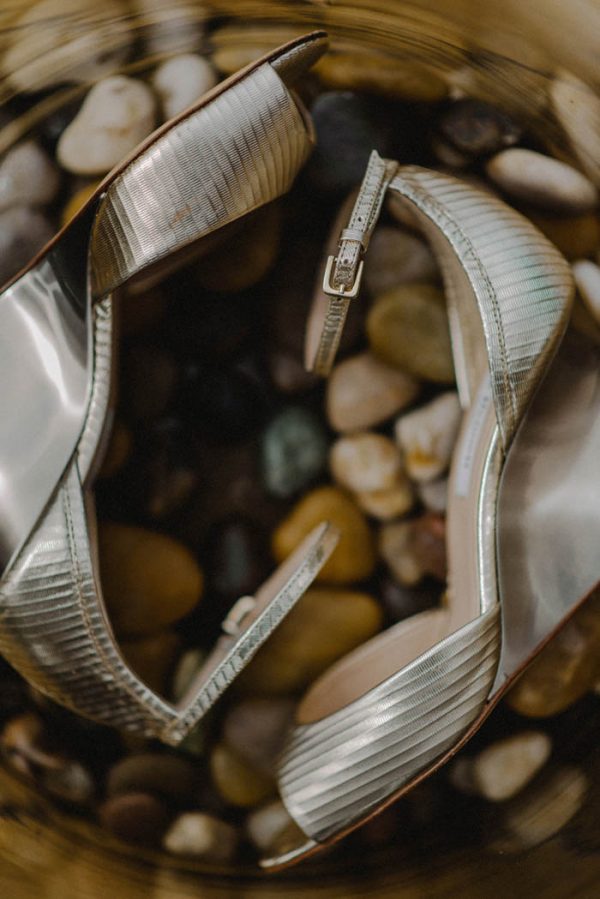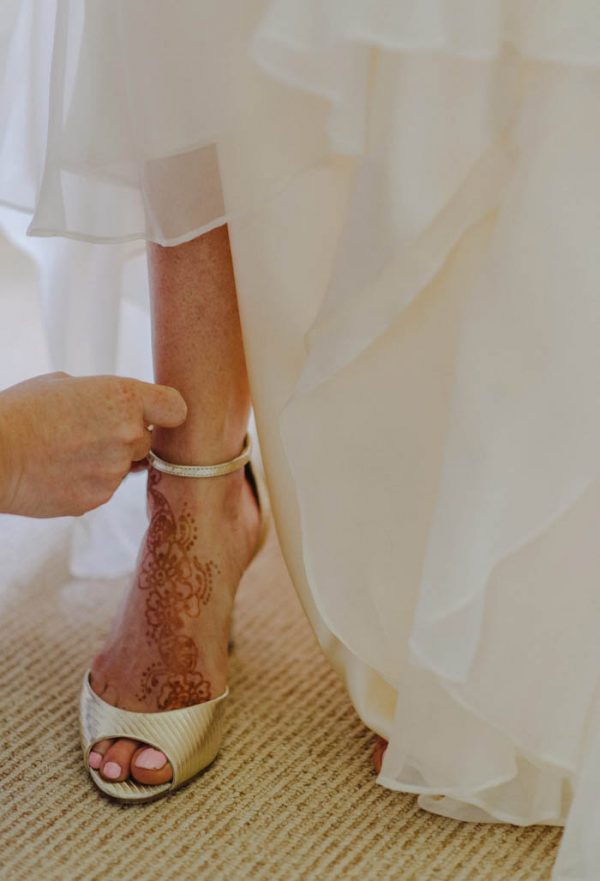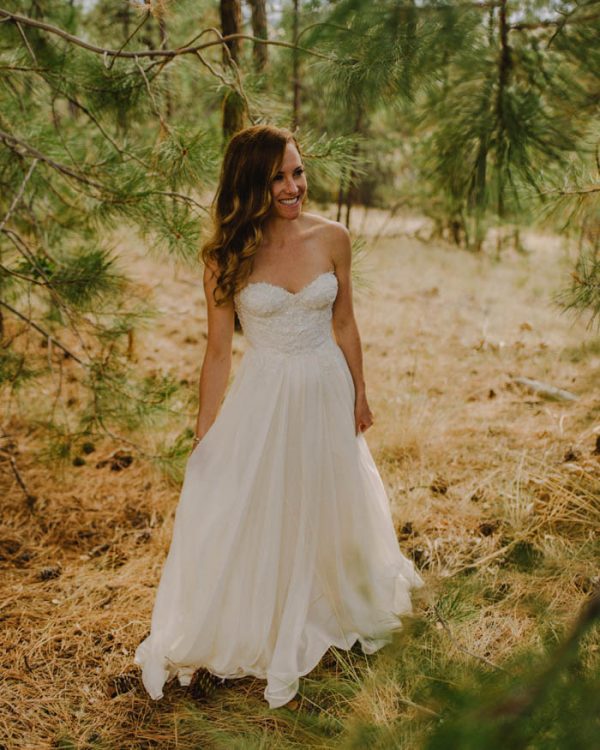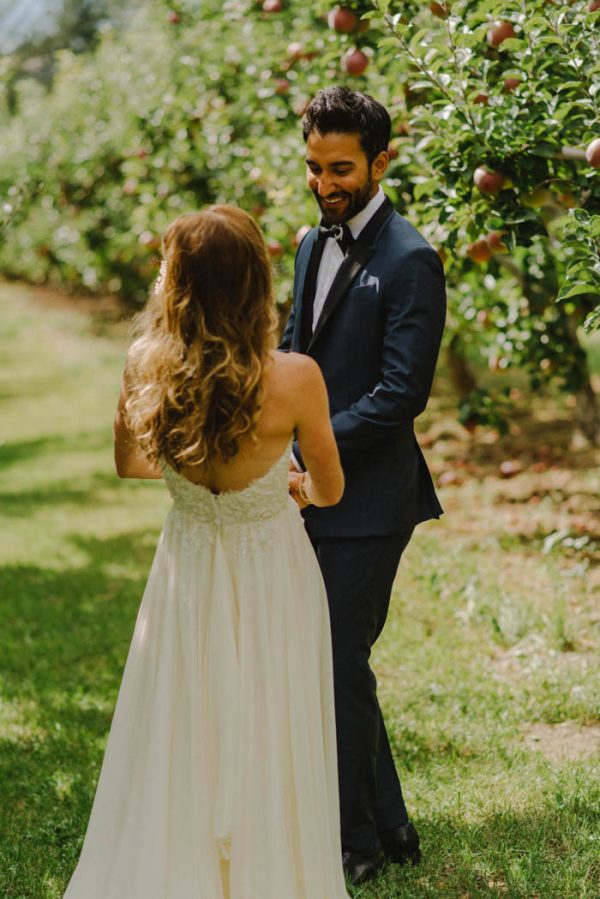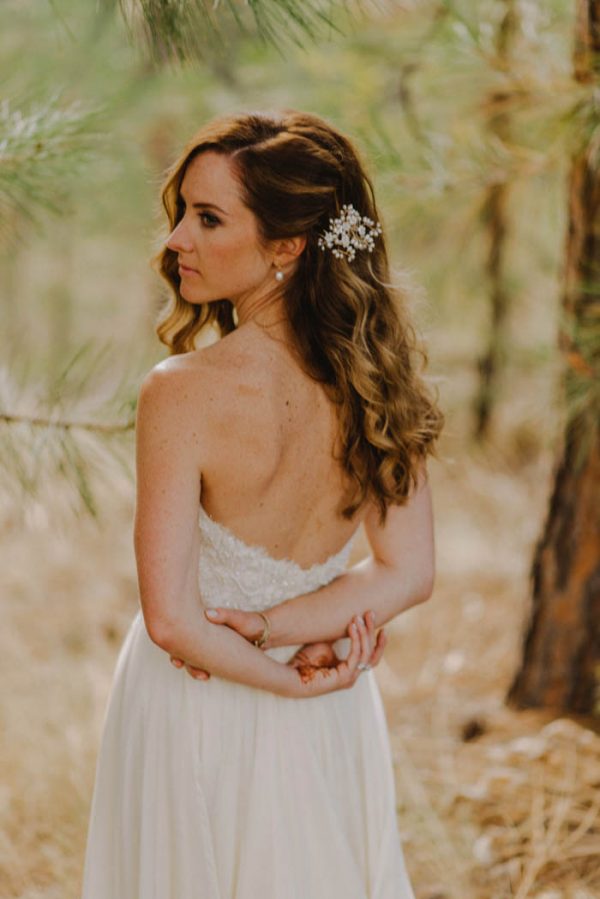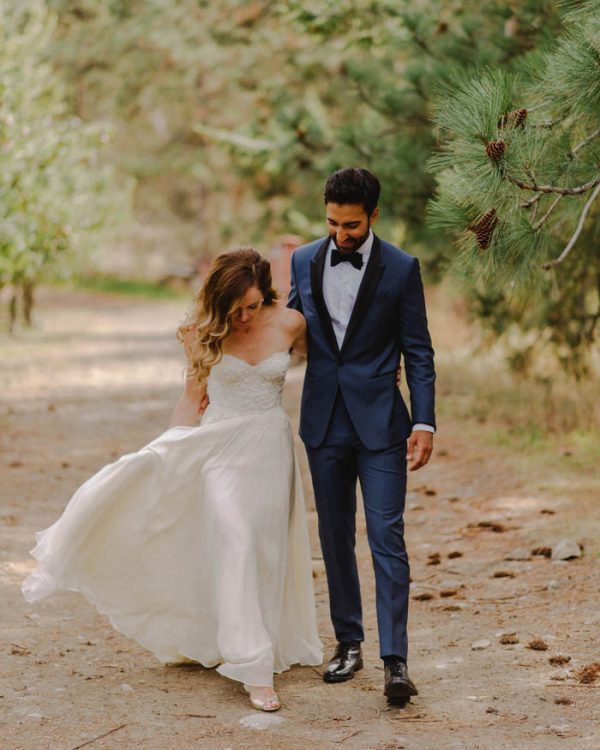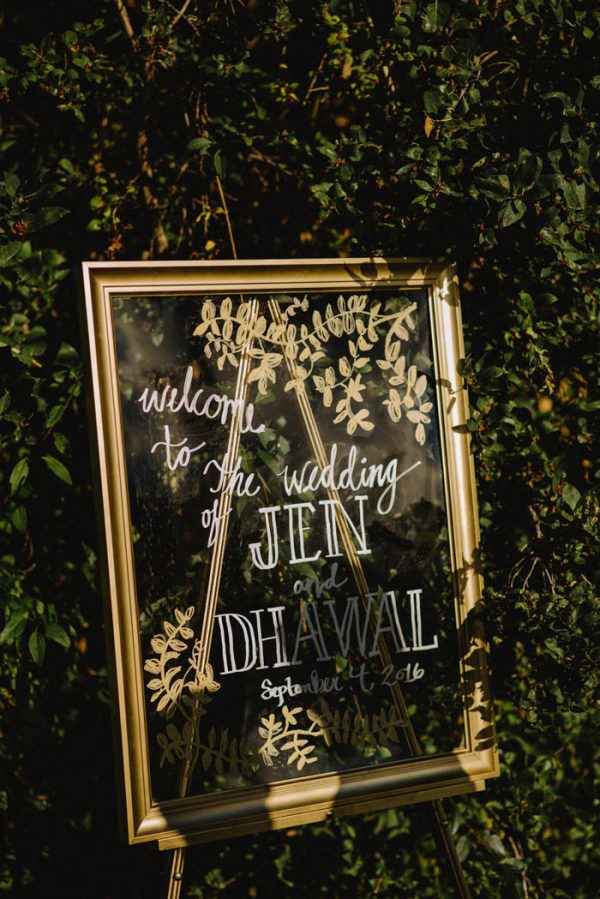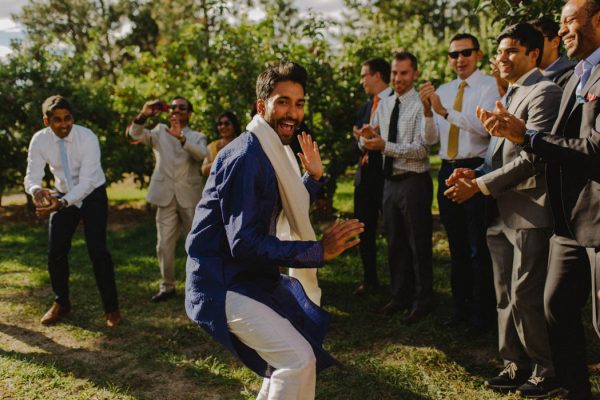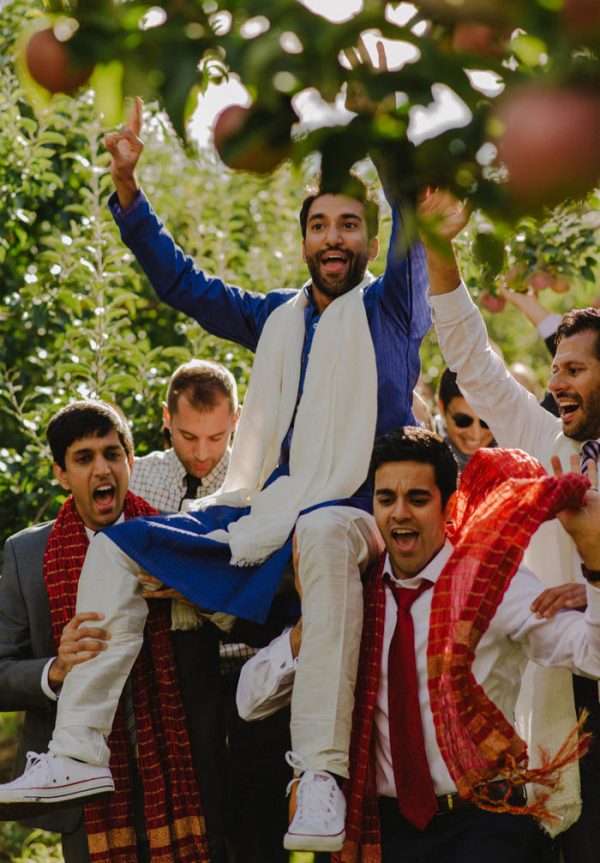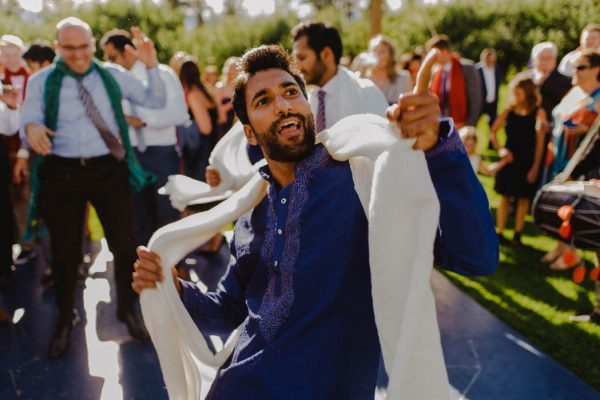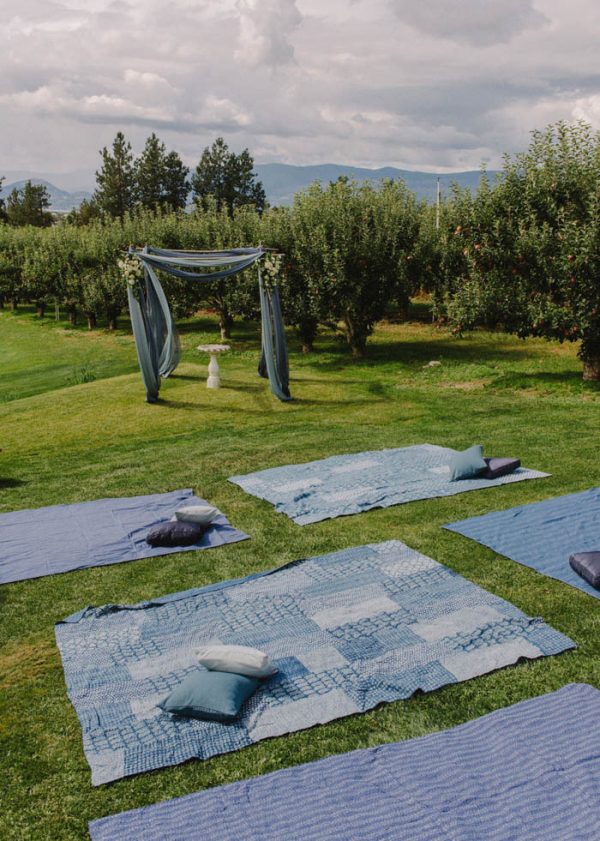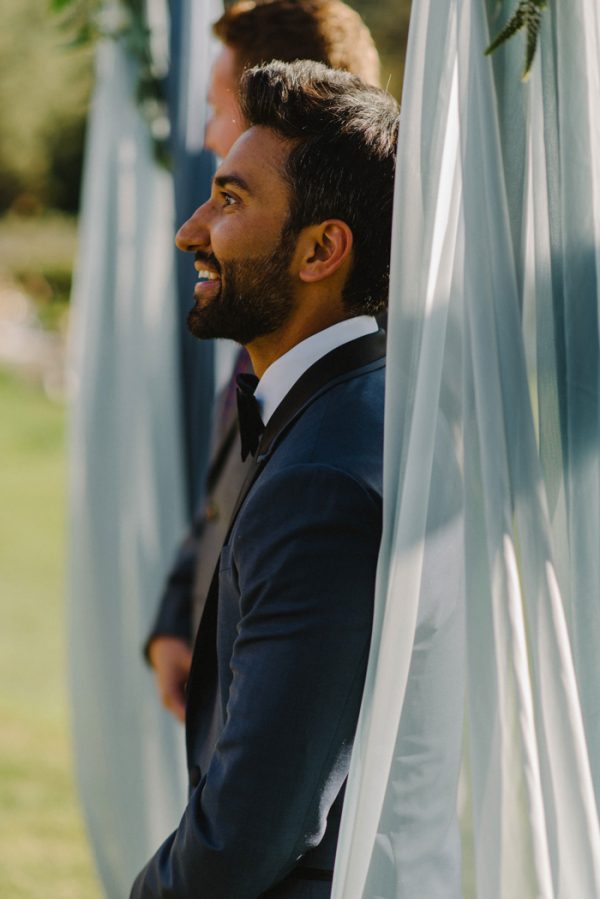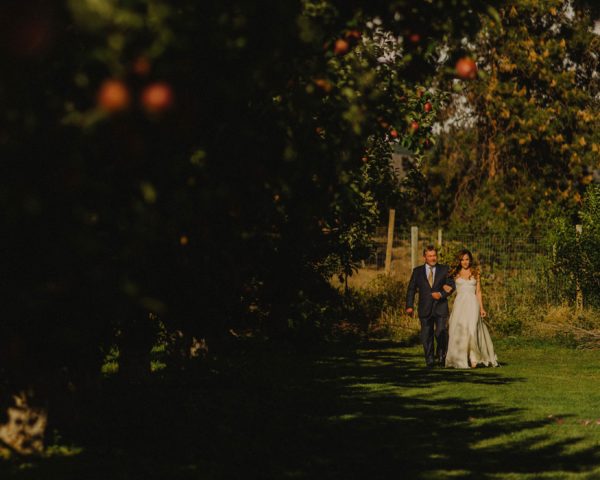 We had Jen's brother-in-law, Neil, act as our officiant and he was incredible! He opened with a beautiful speech about our two stories, how we were born thousands of miles apart and the decisions that we made to ultimately end up in the same place, at the same time to meet, fall in love, and make it to this day. It was incredibly special and meaningful and really captured exactly what we wanted in a ceremony. In the craziness of the day, we forgot to properly thank him in our speeches, so – THANK YOU, NEIL!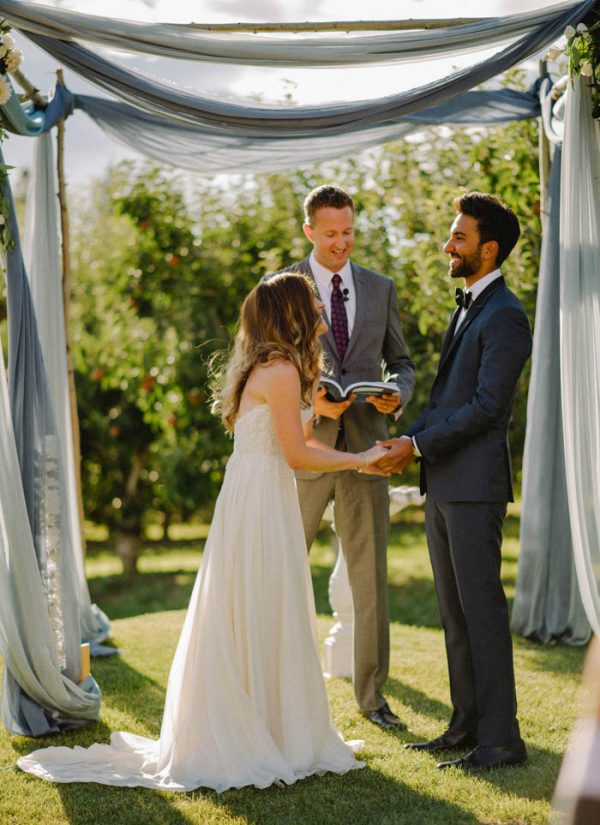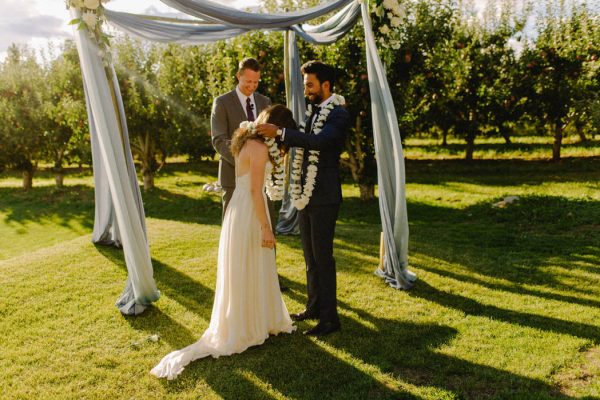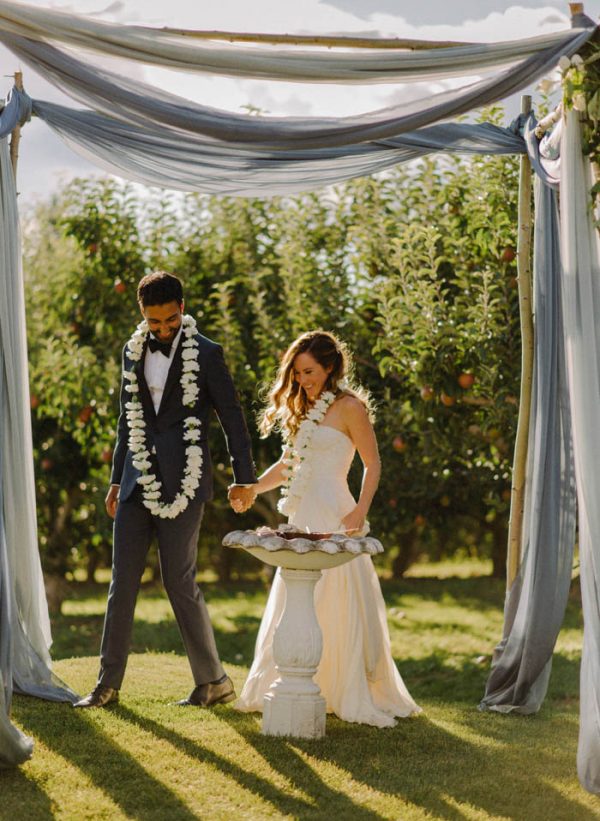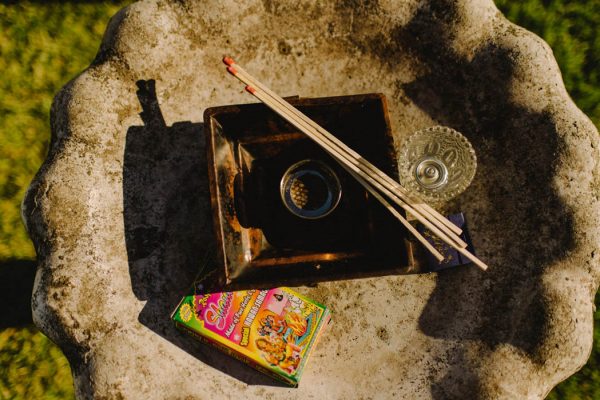 We also had "mad lib" vows – we wrote the start of 7 sentences to say to each other together (to mirror the 7 steps of the Hindu ceremony) and then each finished them separately to read aloud to each other. They were very meaningful, funny, and us – and in several instances, we ended up saying the same thing to each other!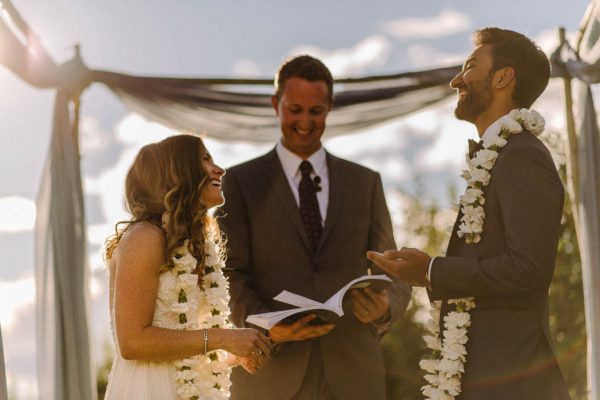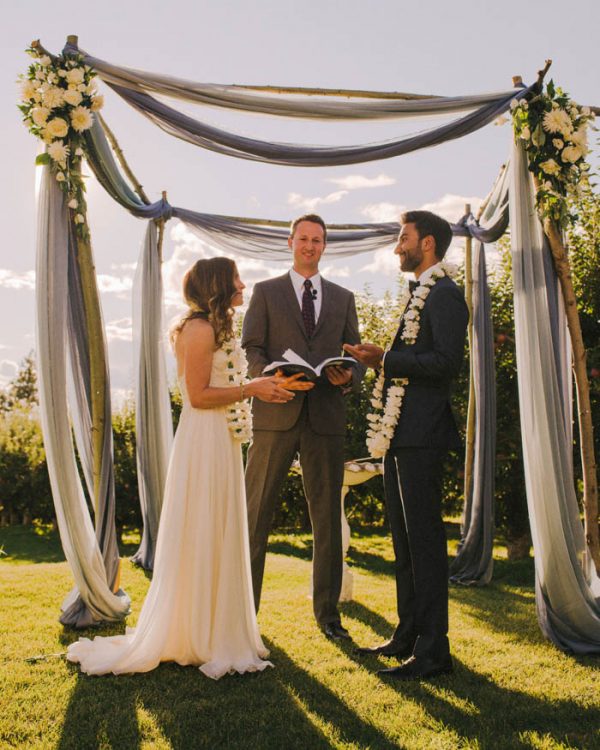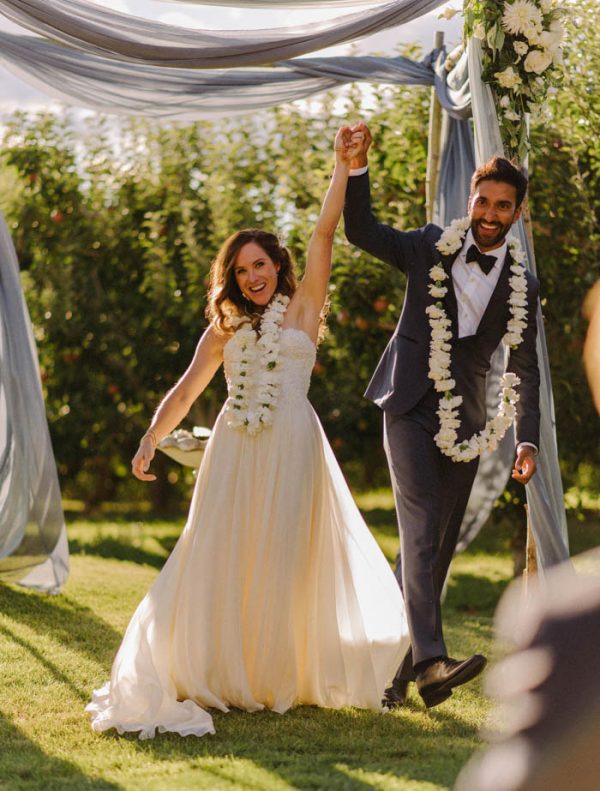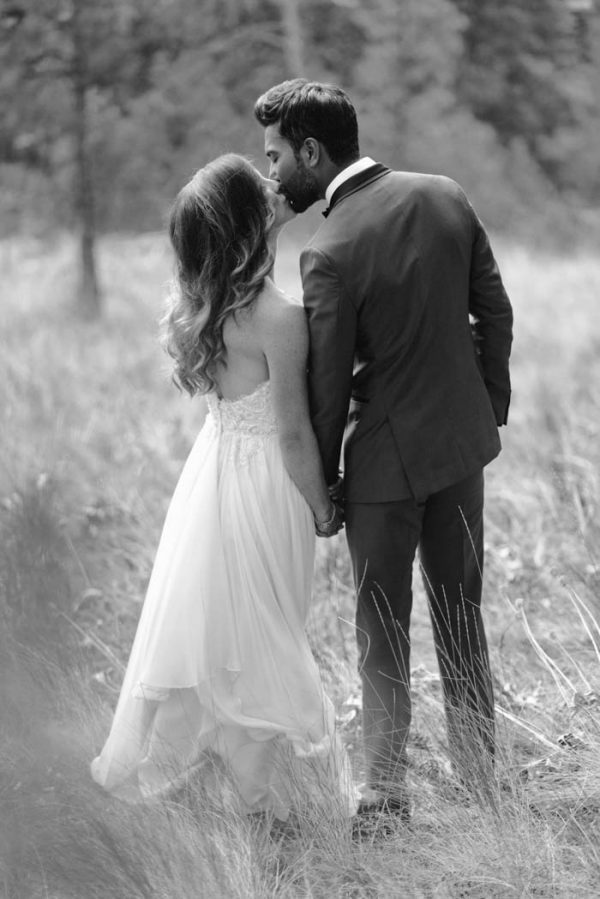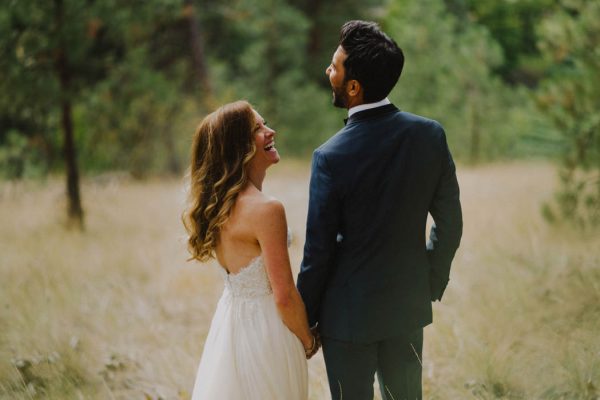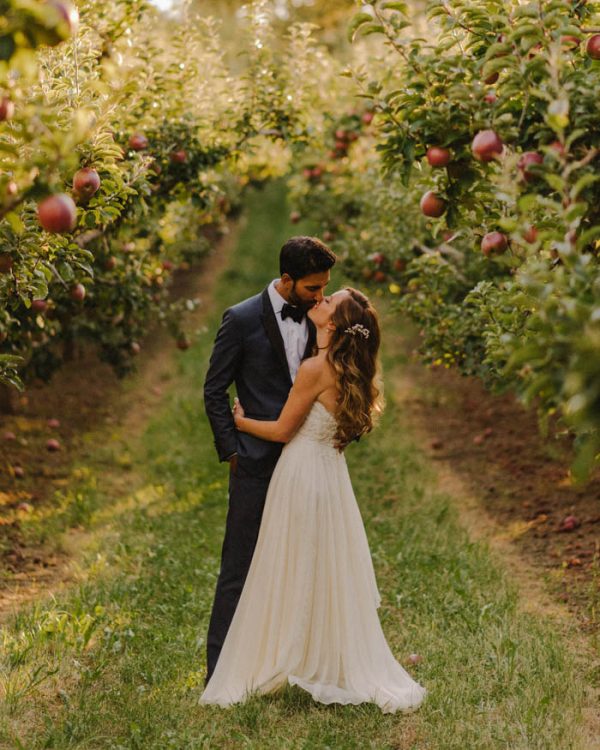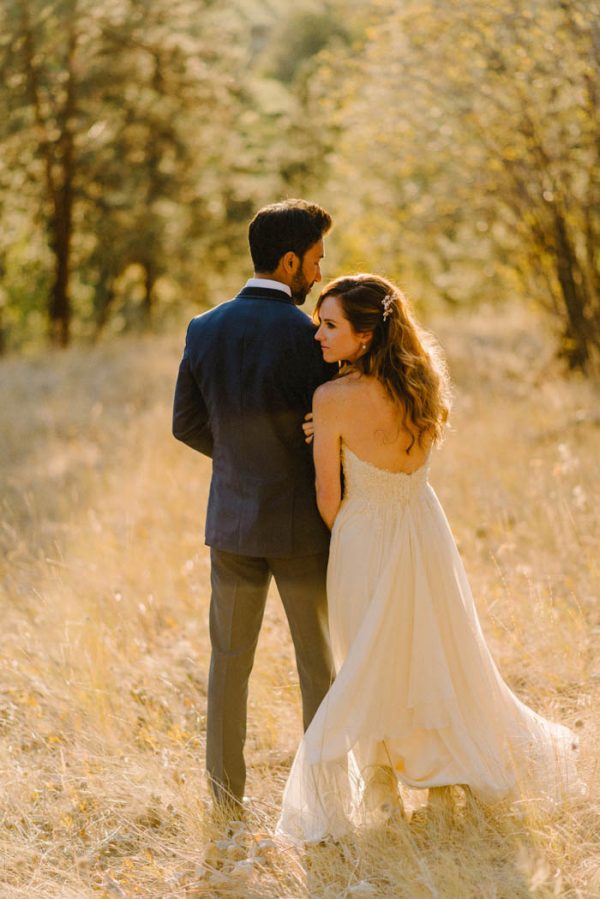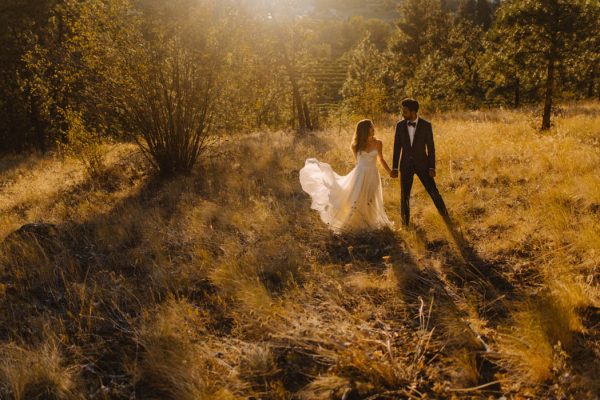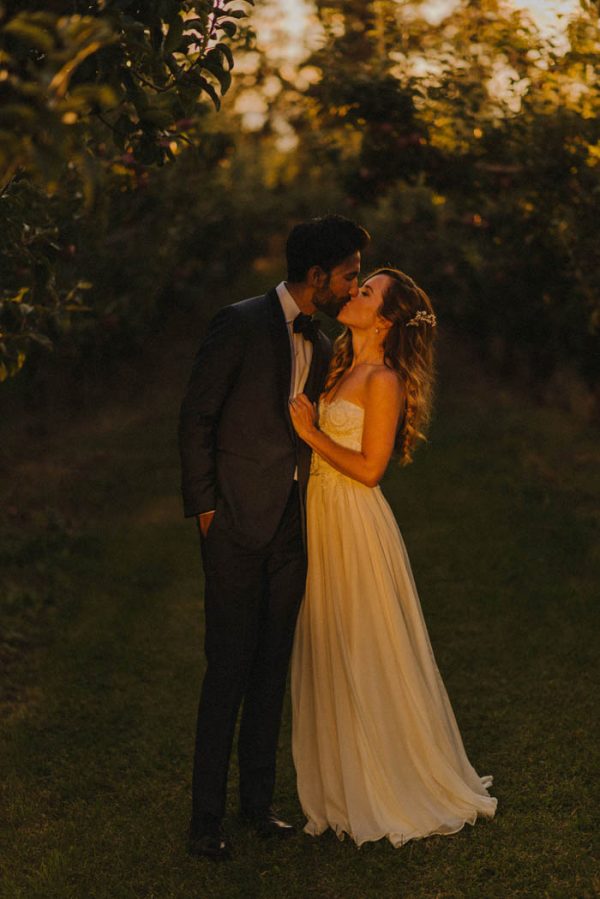 Our advice it to pick a couple days before your actual wedding and make that your "hard stop" for tasks and errands as much as possible. After that, treat yourself as a guest at your wedding and soak it all in – be present. It's not very often you get to surround yourself with all of your favorite people in the world!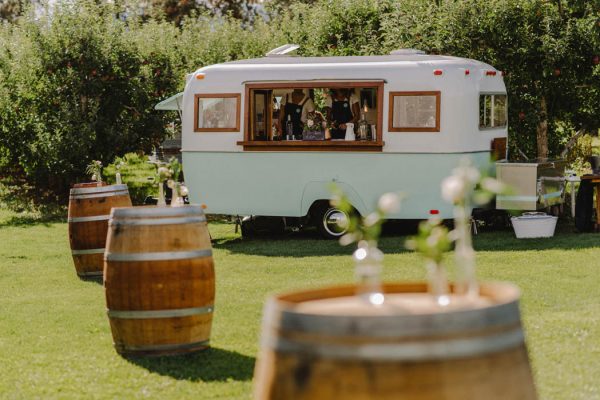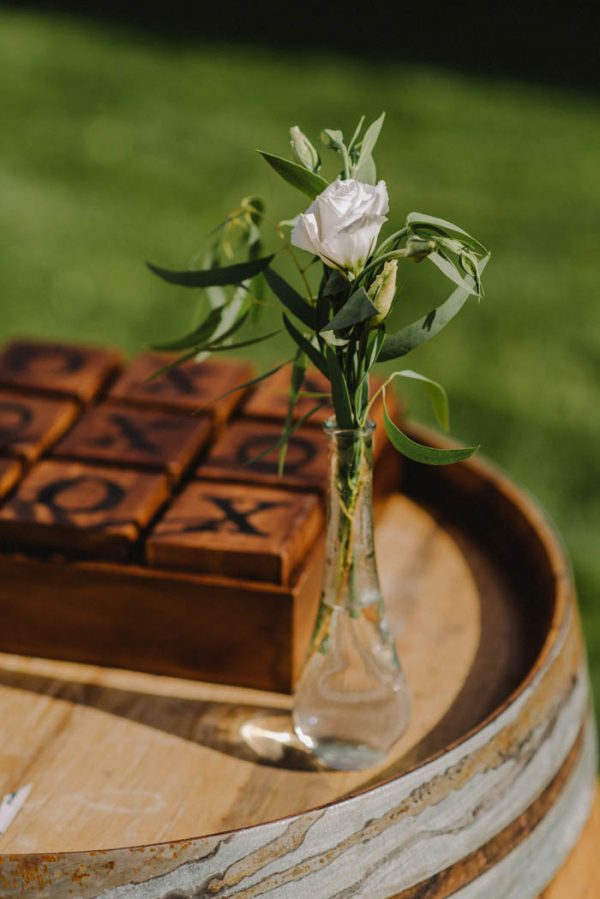 Our theme was constellations and the night sky for many reasons. We first told each other we loved each other under the night sky, and constellations also have a lot of significance in Indian culture. Another reason (which made it into our vows) is that we remind each other often that there are 100 billion stars in the milky way galaxy when we need to remember what is really important.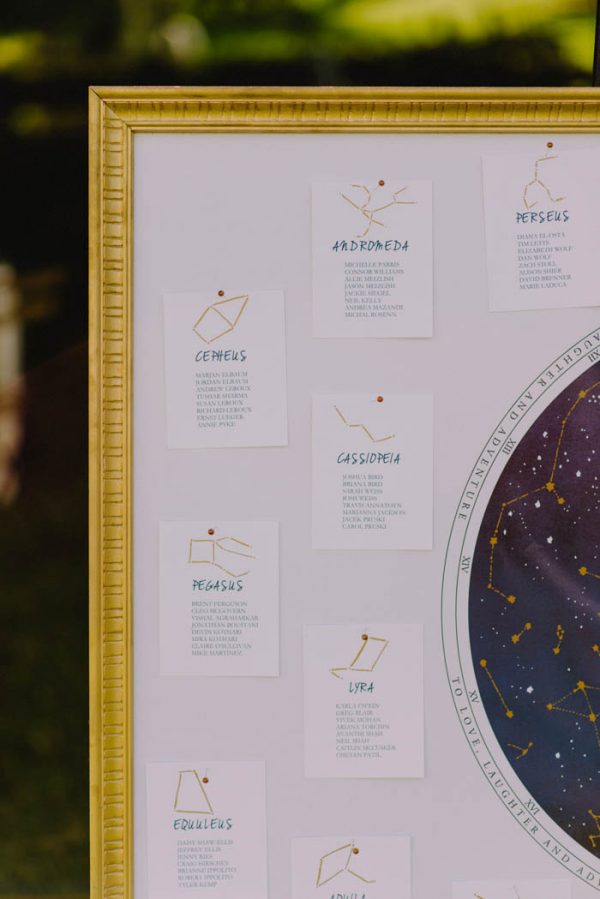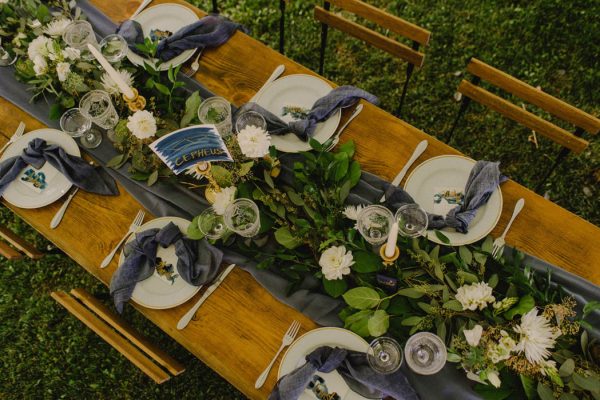 We DIY'ed so many things! Our dance floor was plywood that we painted navy and then painted stars and the milky way on. We made our mandap (the wedding altar) from wood from Jen's family's apple orchard (where the wedding took place). Jen also hand-painted and wrote all of the place cards and table signs.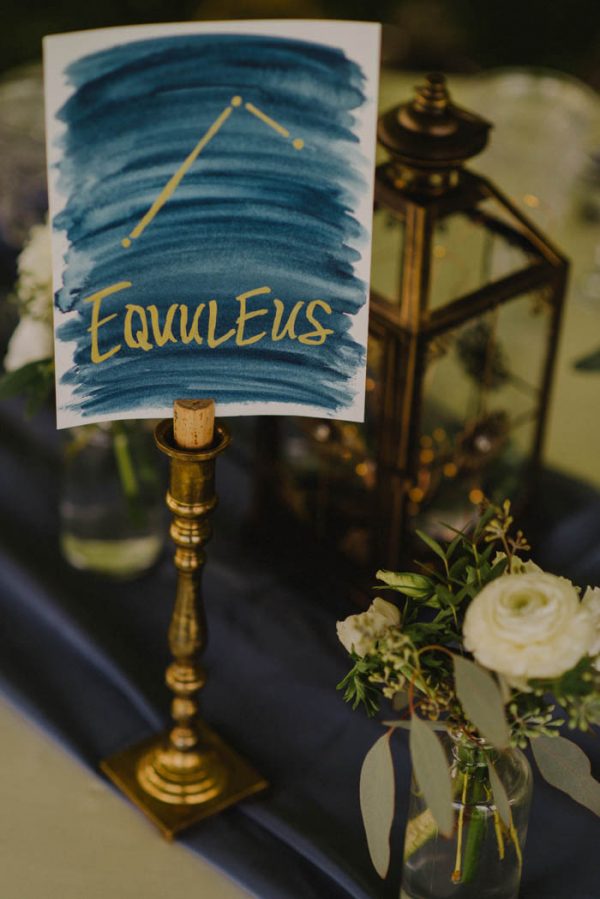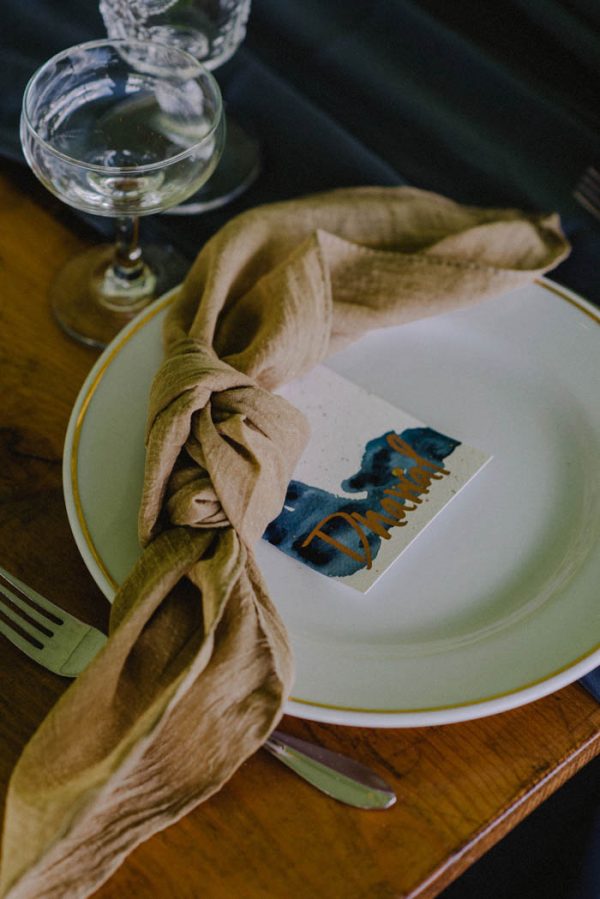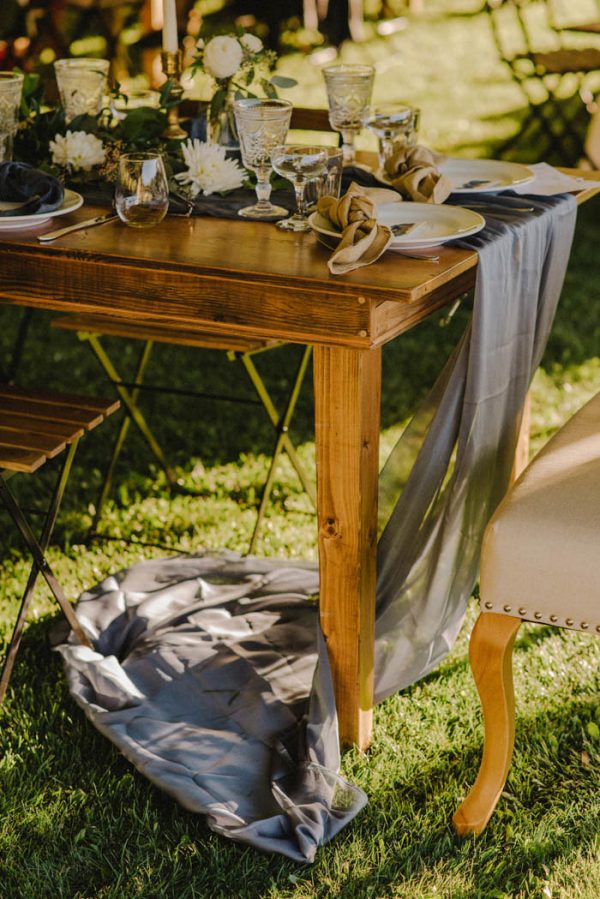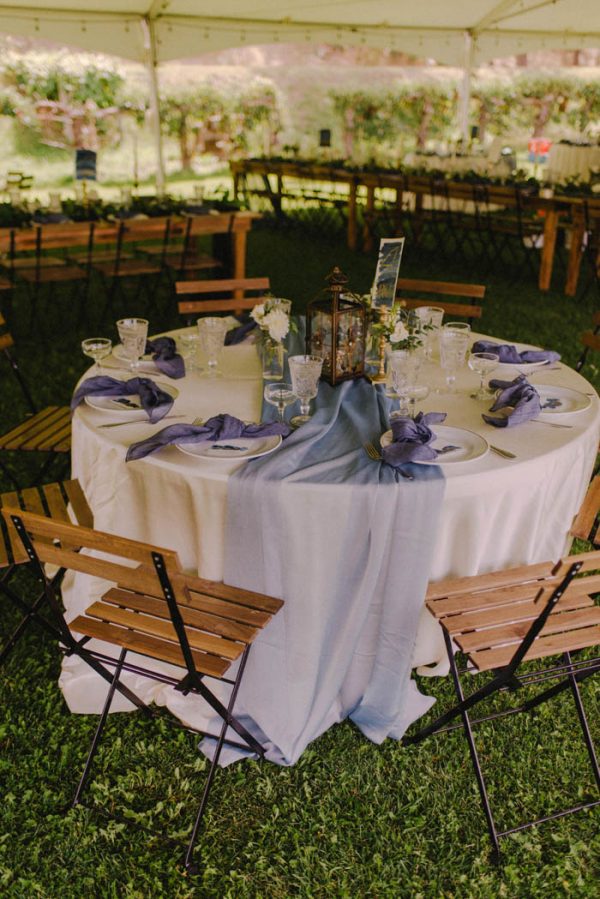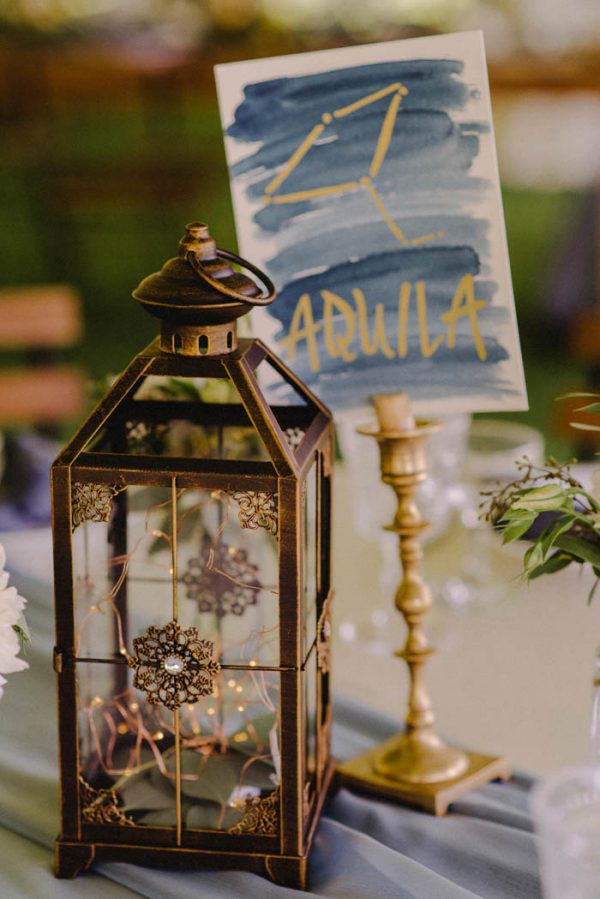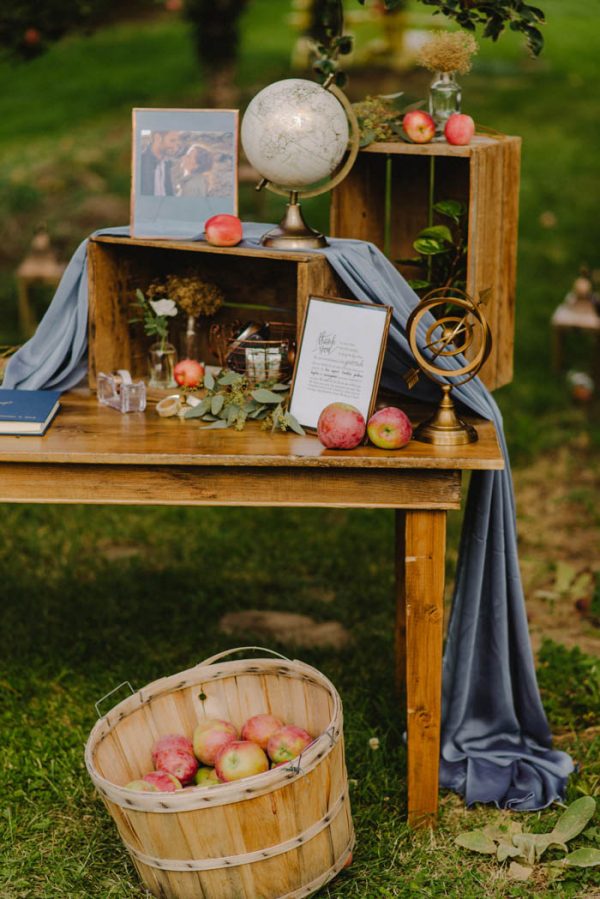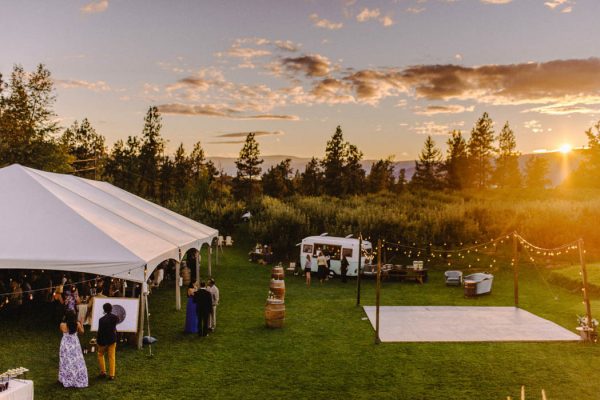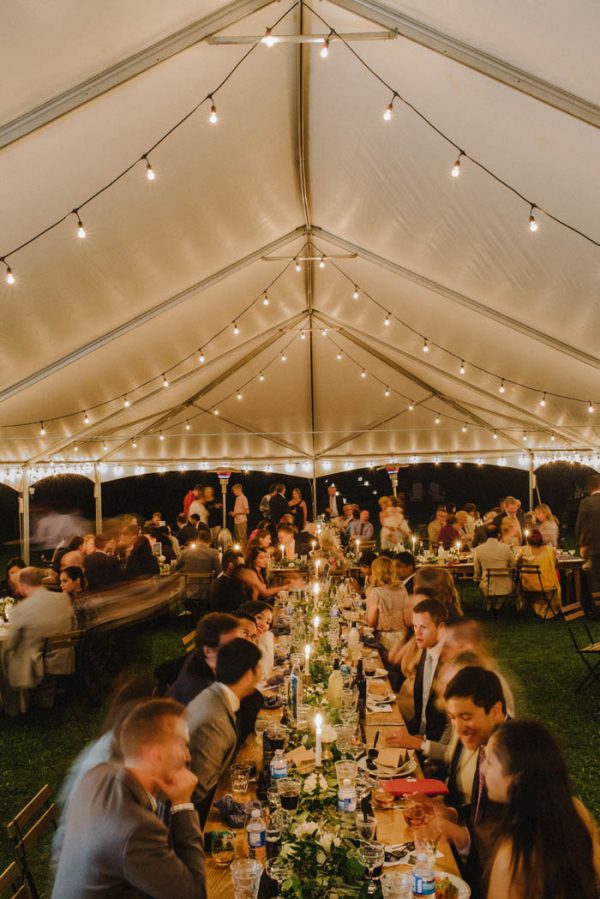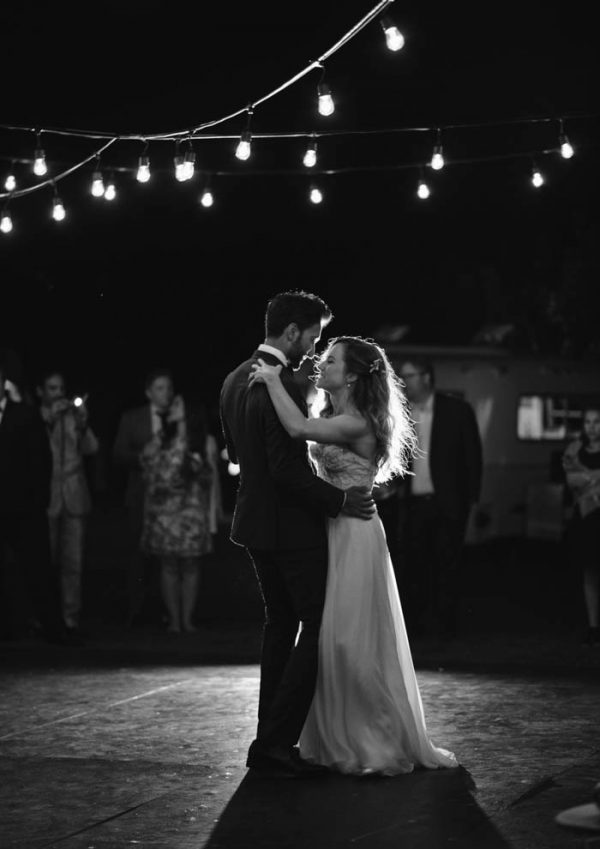 One of our most memorable moments was sneaking away after dinner to take the spectacular star photo with us standing in the orchard row and the night sky above us. The day goes by so fast and we both really loved taking a moment to be with each other with the sound of our friends and family celebrating in the background to take a breath, look at the stars, and remember what the day was about.
Our biggest congratulations to Jen and Dhawal, and a huge thanks to Mathias Fast for sharing these beautiful photos with Junebug! Looking for more East-meets-West wedding inspiration? We've got just what you need with this multicultural Austin wedding at The Allan House!