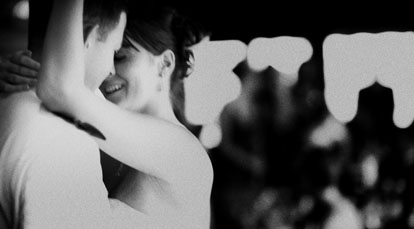 (Image by J. Garner Photography)
After over 200 comments and nearly 300 first dance songs suggested, we've tallied the results and randomly chosen a lucky winner! Big congratulations to Bernadette who has won the iPod Nano, and who's first dance song will be "I Can't Help Falling in Love with You" by the king himself, Elvis Presley. Thanks to everyone who commented and contributed their fantastic ideas!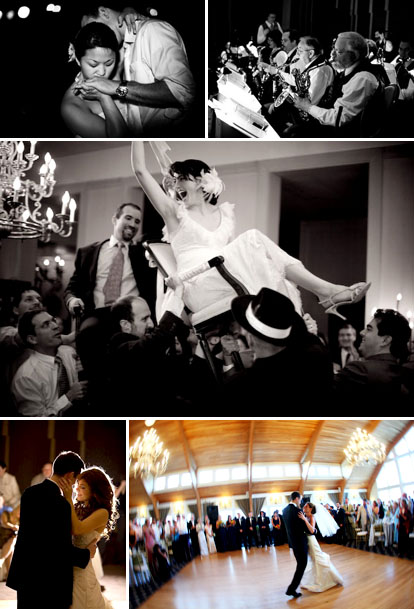 (Images by John and Joseph Photography, La Vie Photography and GH Kim Photography)
It was amazing to read about all the meaningful, romantic, creative and quirky first dance songs being chosen. I wish I could witness them all! It just goes to show that every couple is unique, and no matter what, their wedding is a reflection of their very own personal style. Love it!
We're working on compiling the list of songs into a useful and interactive format, but until then here are the fascinating top 5 results…
1. "Everything" by Michael Buble (with 9 comments)(YouTube)
2. "Better Together" by Jack Johnson (with 6 comments)(YouTube)
3. "You are the Best Thing" by Ray LaMontagne (with 6 comments)(YouTube)
4. "At Last" by Etta James (with 6 comments)(YouTube)
5. "Grow Old with You" by Adam Sandler (with 5 comments)(YouTube)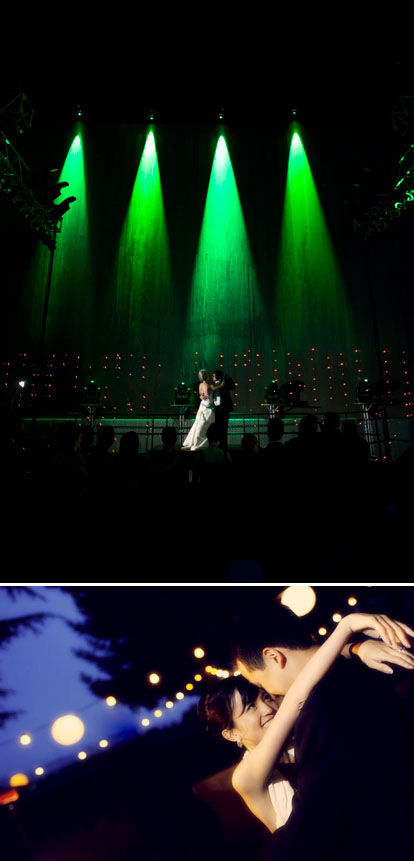 (Images by J. Garner Photography and John and Joseph Photography)
And since we're doing top 5 lists, here our our top 5 tips for a successful first dance!
1. If you feel like you have two left feet, grab your sweetie and take a few dance lessons! They're a great date night activity leading up to the wedding and they'll make you feel far more confident when the big moment arrives.
2. If photos of your first dance are important to you, be sure your dance floor is nicely lit, and that you dance together through the entire song (no cutting in by parents or wedding party) so you really have time to enjoy the experience and your photographer has ample opportunity to capture this emotional moment.
3. If you're having a live band at your reception, be sure you've given them a recorded example of your first dance song. There are many versions of songs out there and they'll want to know which one you have in mind. If you plan to play a recorded version, be sure your band or venue has the correct equipment available and set up ahead of time so there's no last minute scrambling!
4. Be very careful if you are organizing the music yourself. Though we adore iPods, we've repeatedly seen difficult situations and heard disappointing stories from couples about using them at weddings as a substitution for a DJ or band. No one wants that! The most common culprits? Equipment that unexpectedly breaks, sound systems that aren't loud enough for large event spaces, not being able to easily match the music to the flow of the event, and all the time it takes for the bride and groom to continually manage the music instead of enjoying themselves at their reception.
5. Have fun! Relax and enjoy this once in a lifetime moment. Everyone at your wedding loves you, so you'll never have a more supportive audience while you're in the spotlight.