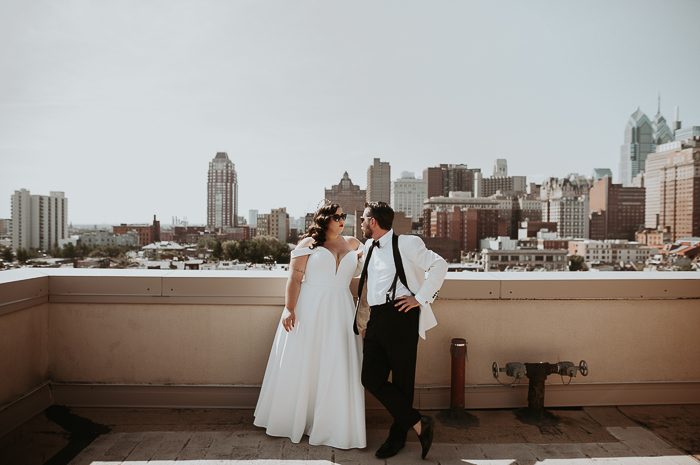 After one look at these photos, we don't know if Jen and James could get any cooler. A colorful vintage-inspired wedding at Powel House followed by an after-party at a karaoke bar? Sign us up! After getting engaged, these two decided they were going to elope. That is until they started planning.
They ultimately ended up having an intimate ceremony with immediate family and followed it with an 80-person reception. Though the party turned out to be bigger than they expected, they were still able to make it extremely personal by incorporating a tea ceremony to represent their union and love for tea; personalized playlists created by the groom who's a musician; and a photoshoot in their neighborhood.
The couple looked oh-so-cool in their attire, with Jen in a stunning off the shoulder La Bella Donna gown and celestial Honey and Ember headpiece and James in a sleek white and black suit from Les Richards LR2. It fit their classic theme flawlessly. Thank goodness Jessica Perez Photography was there to capture the day because we can't get enough of these photos!
The Couple:
Jennifer and James
The Wedding:
The Powel House, Philidelphia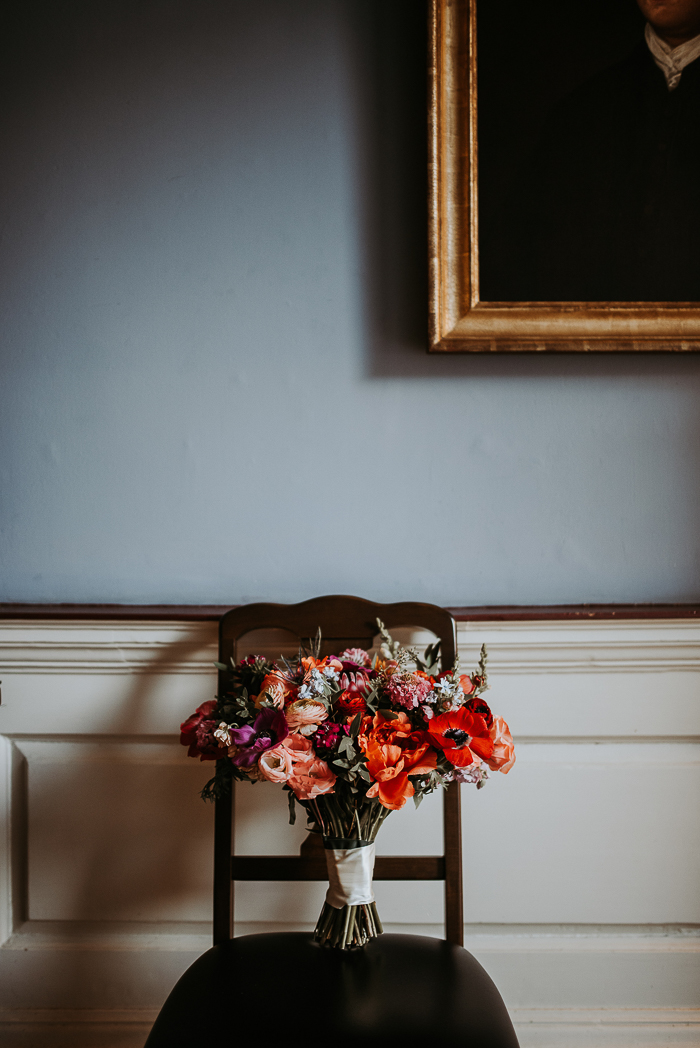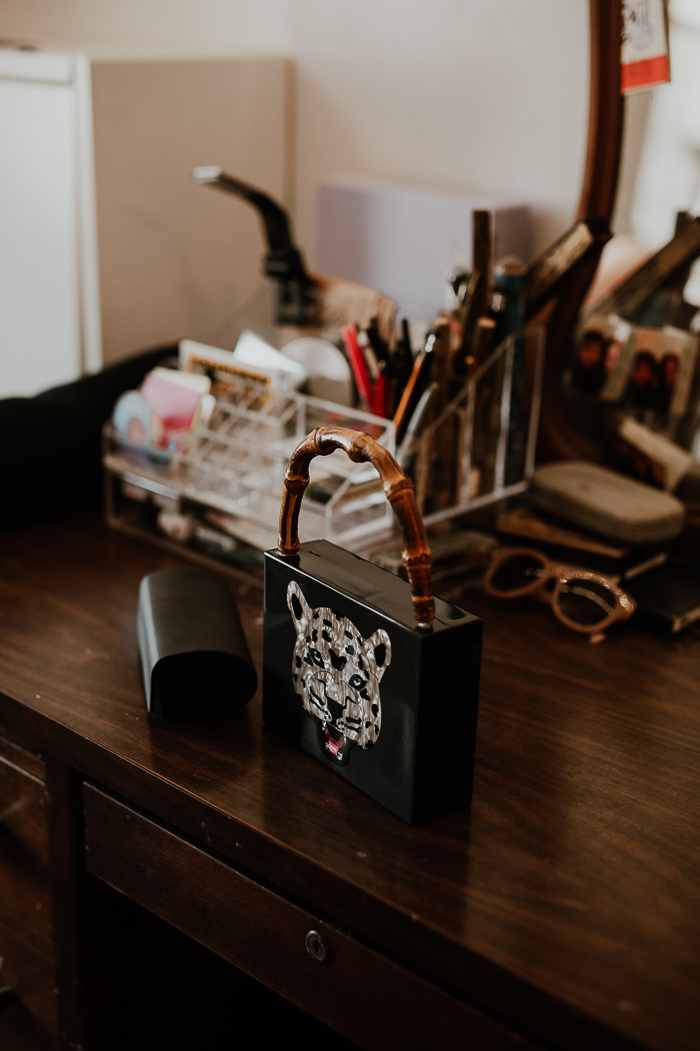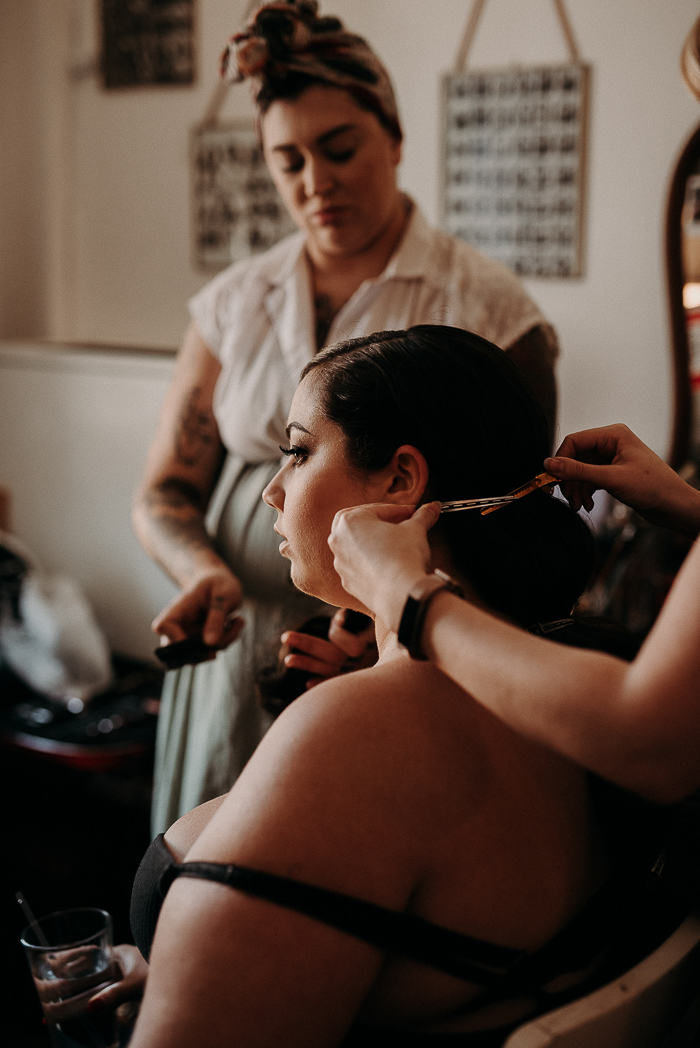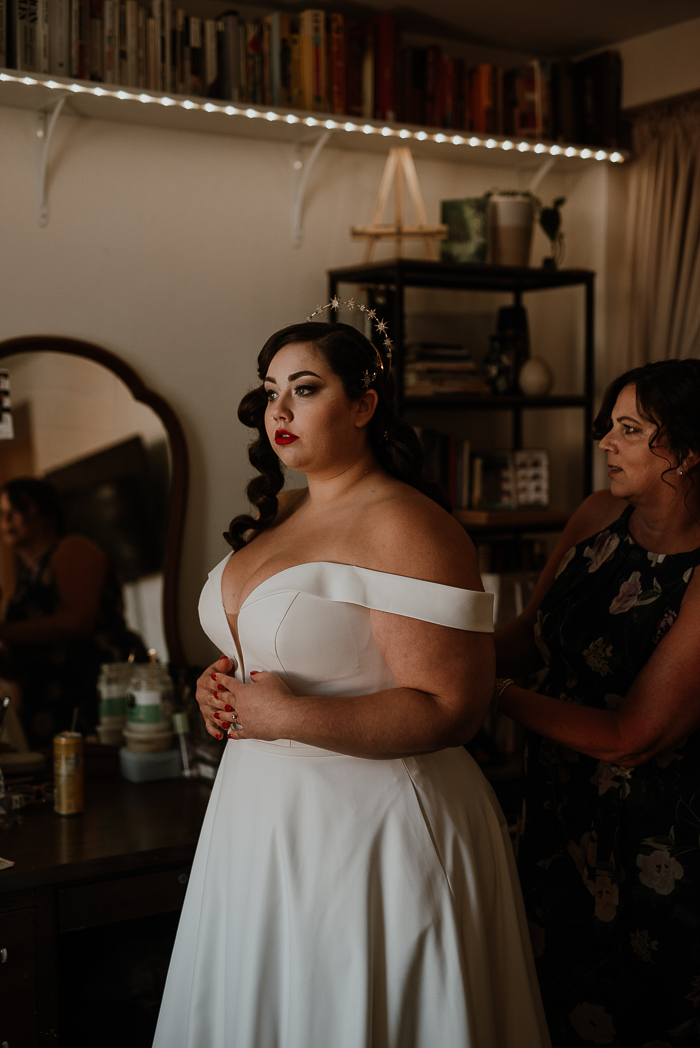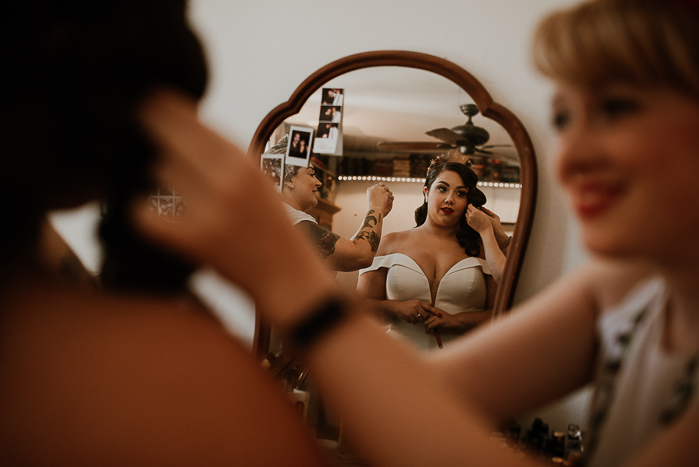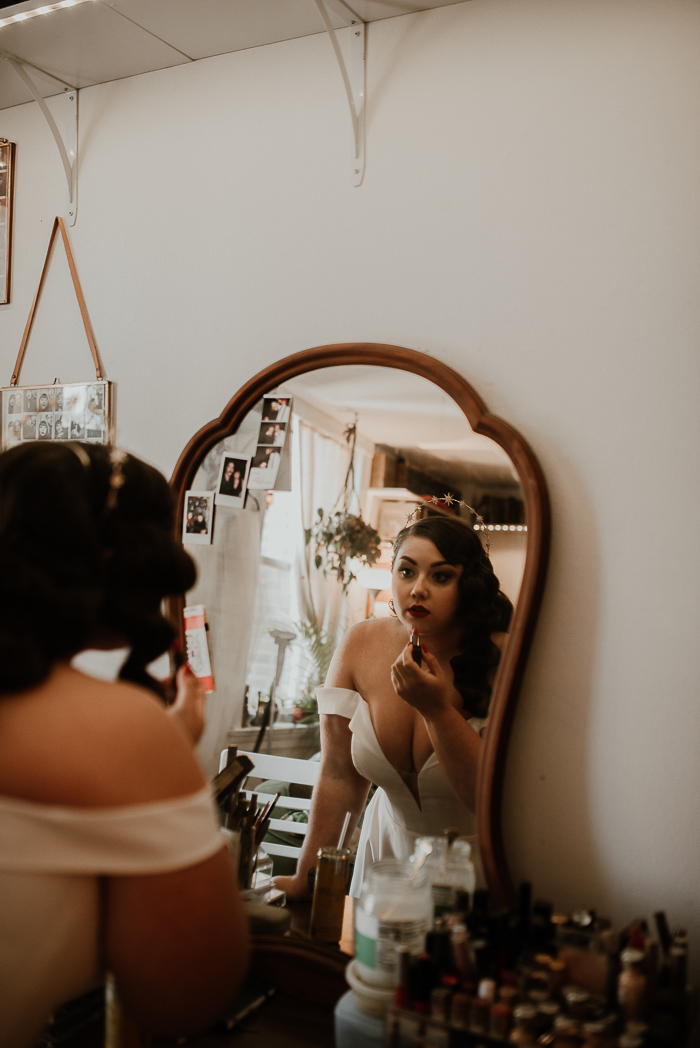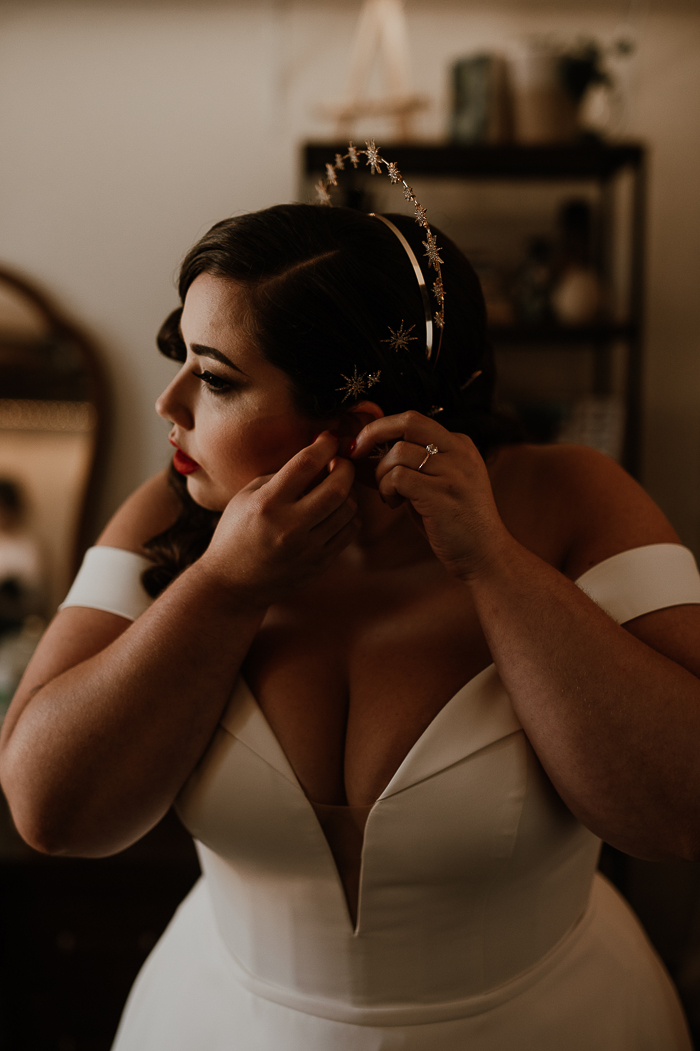 Shop similar headpieces: Gold Bridal Hair Accessory ($138.09); Celestial Wedding Gold Crown ($90); Golden Starburst Halo ($95)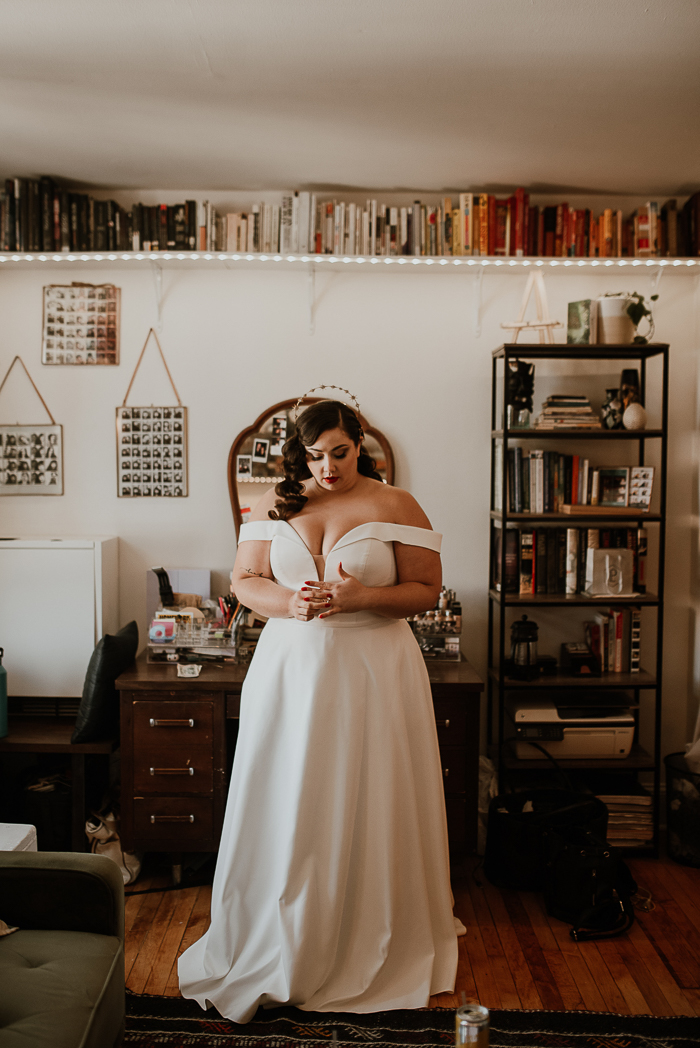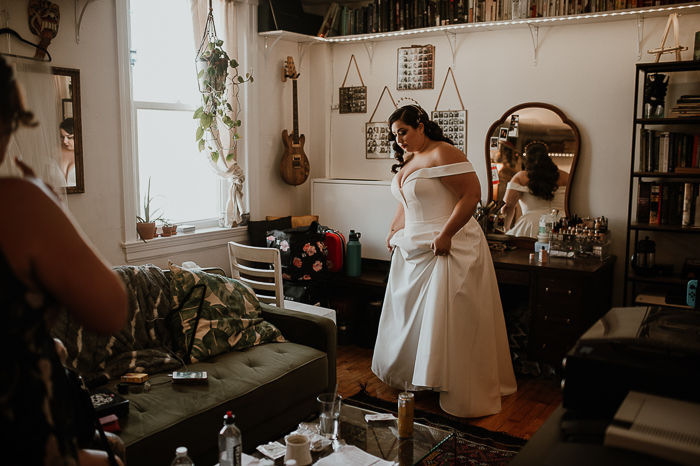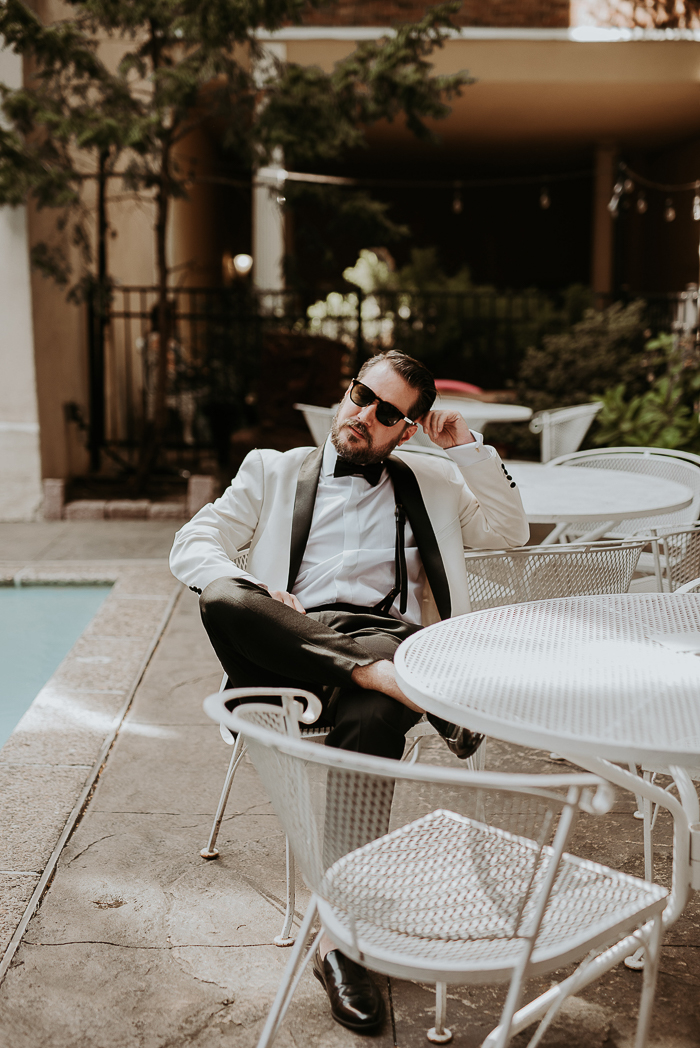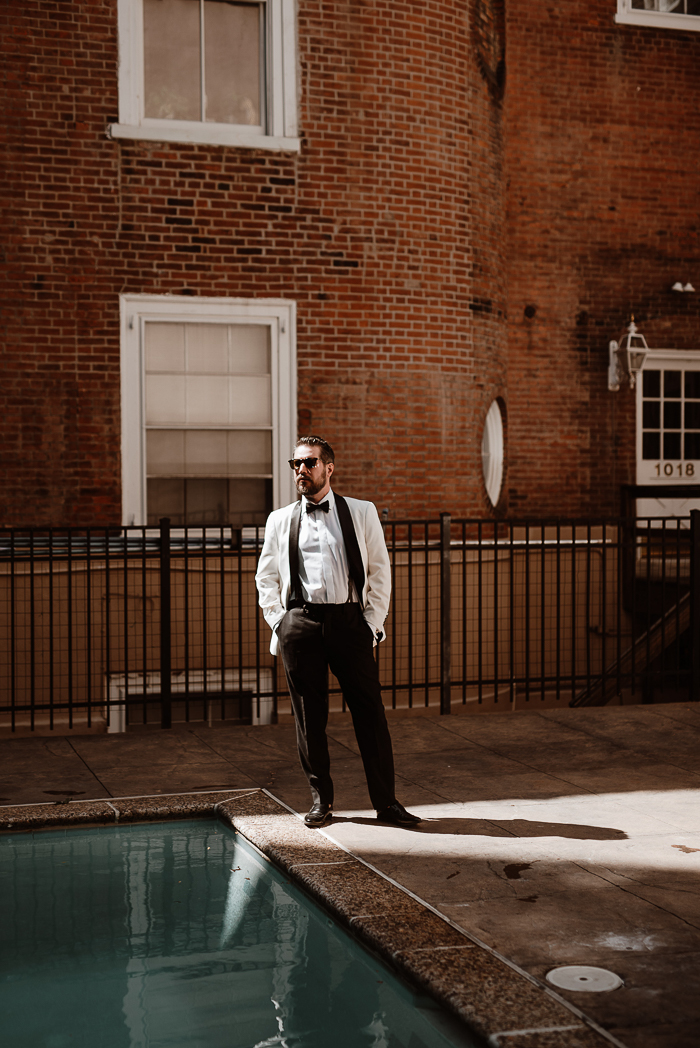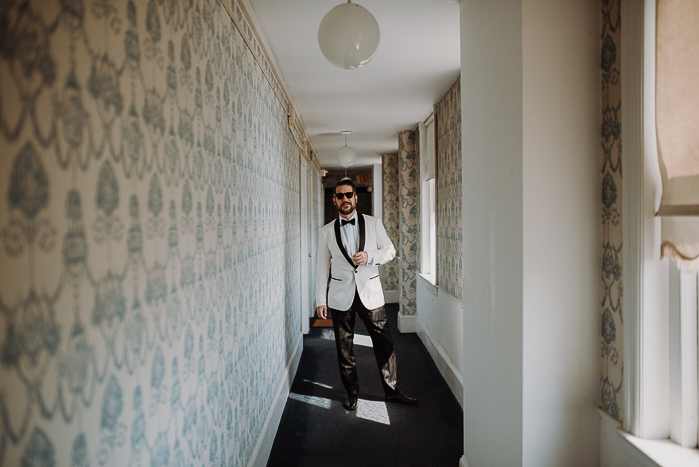 This Cool Couple's Wedding Advice
Our wedding started out as a simple elopement and turned into a 3-venue, full-day event that was better than we could have imagined. Our advice for couples planning their wedding is to let your event become what it wants to be, even if that doesn't align with what you or other people had in mind, if it feels right just go with it.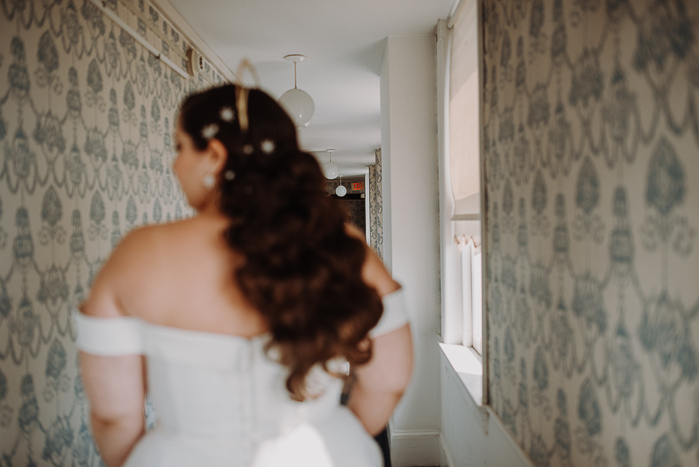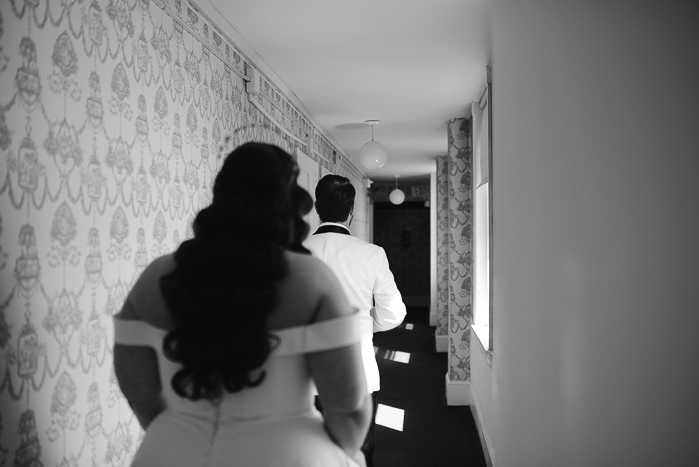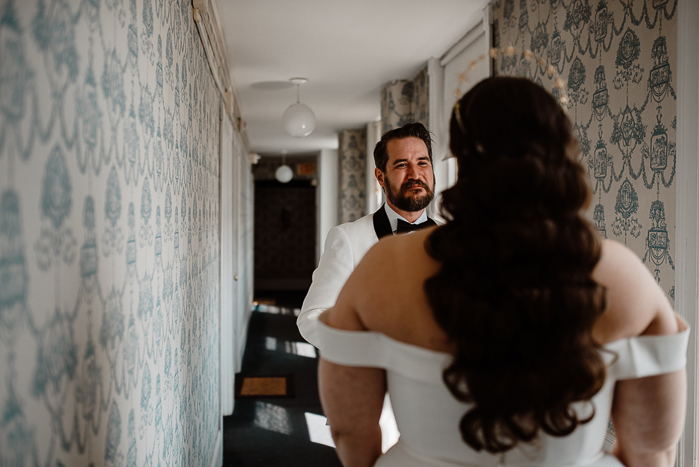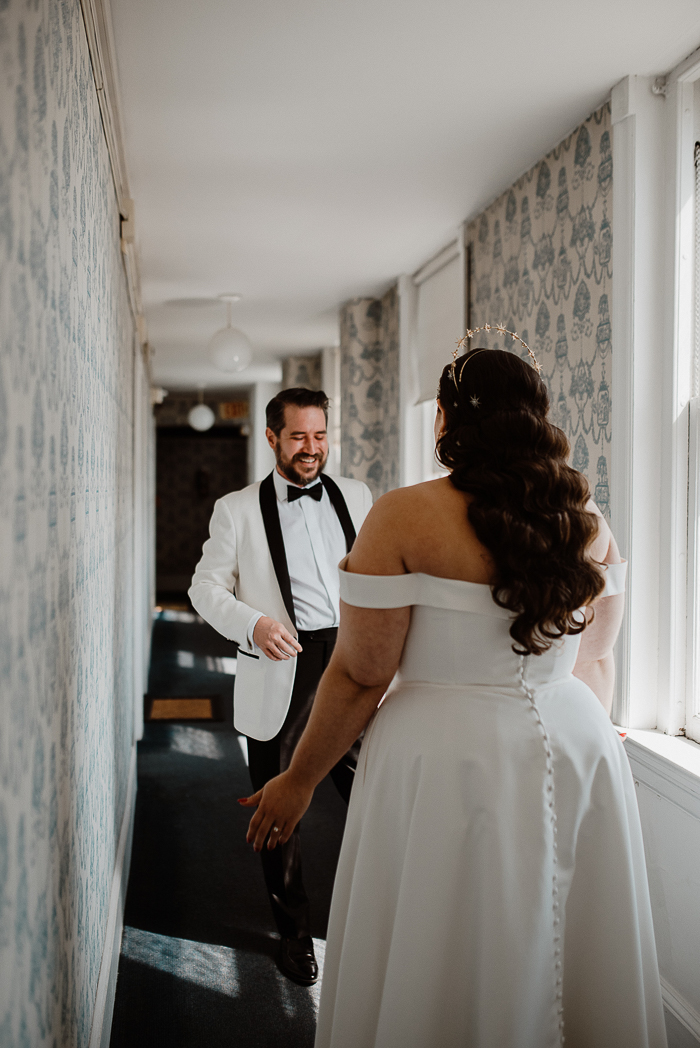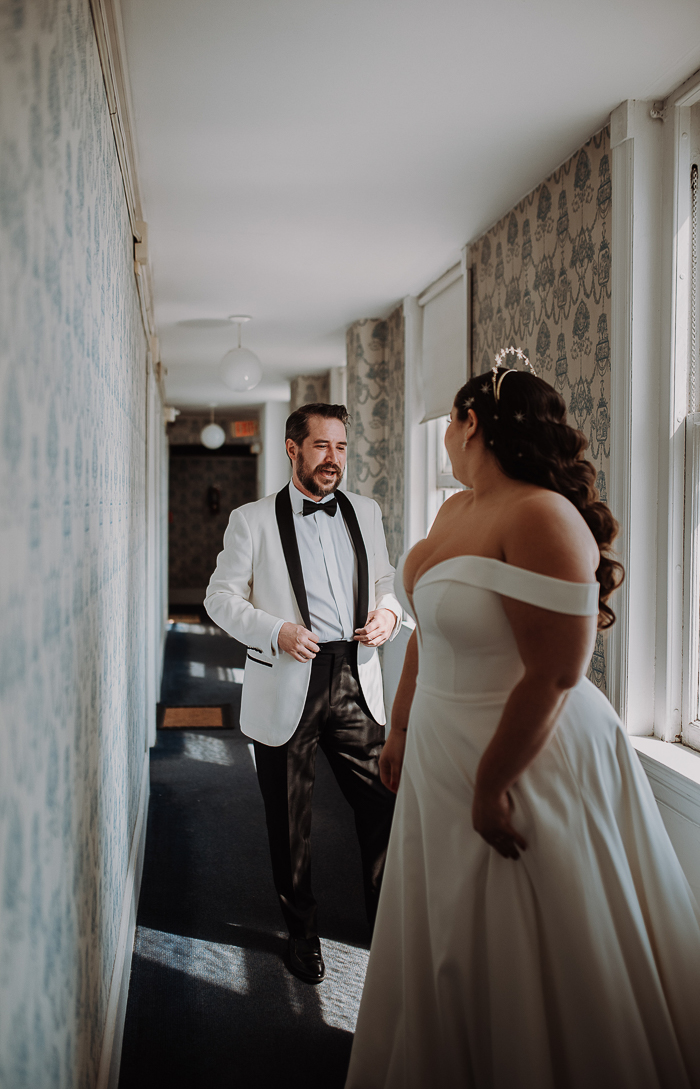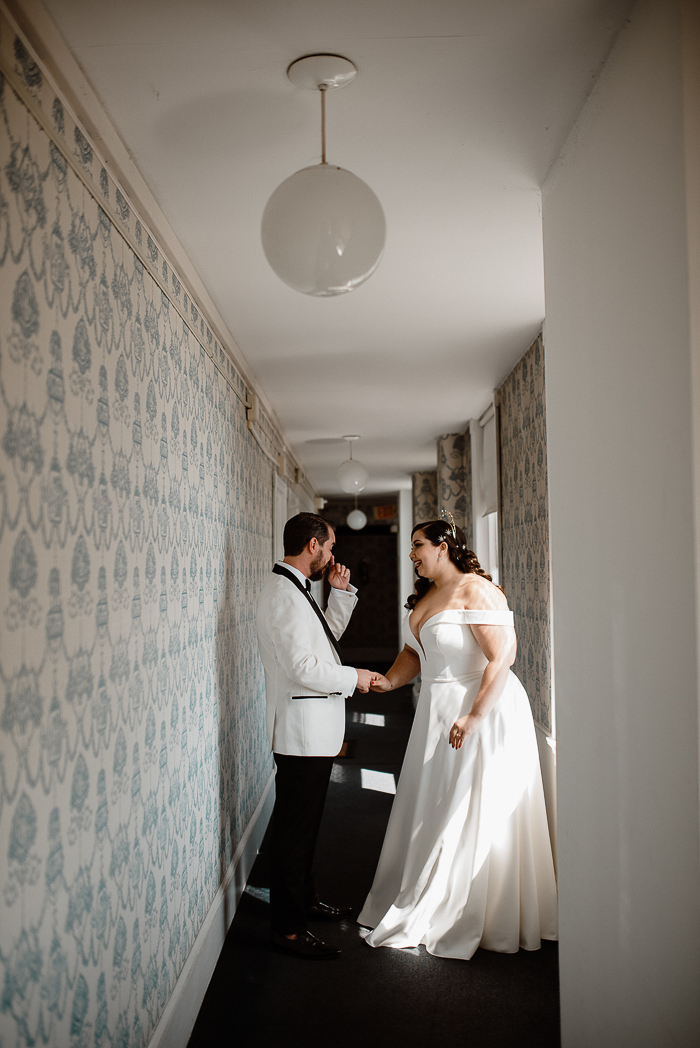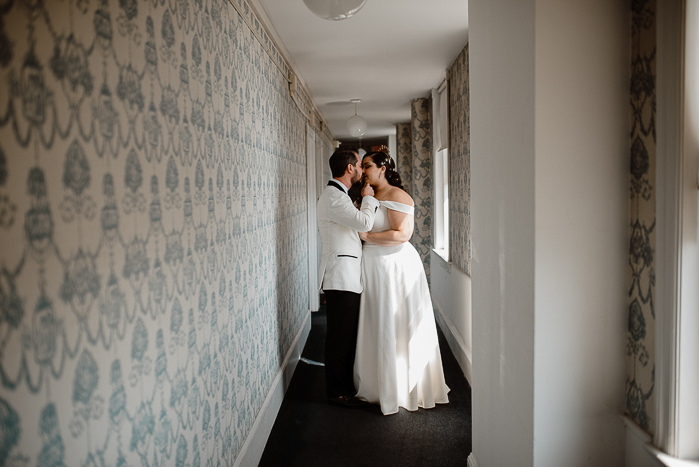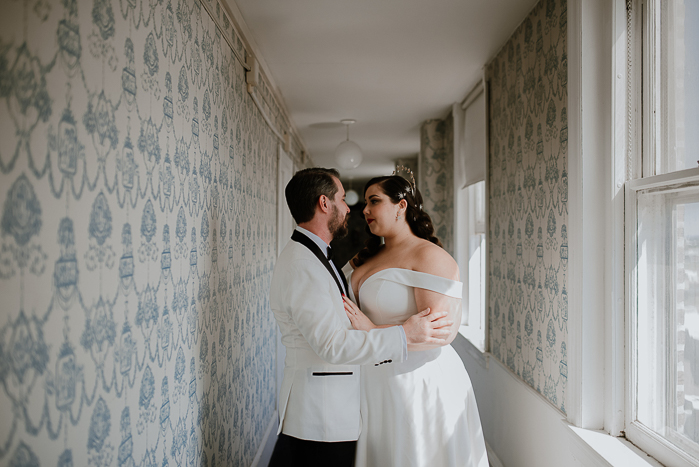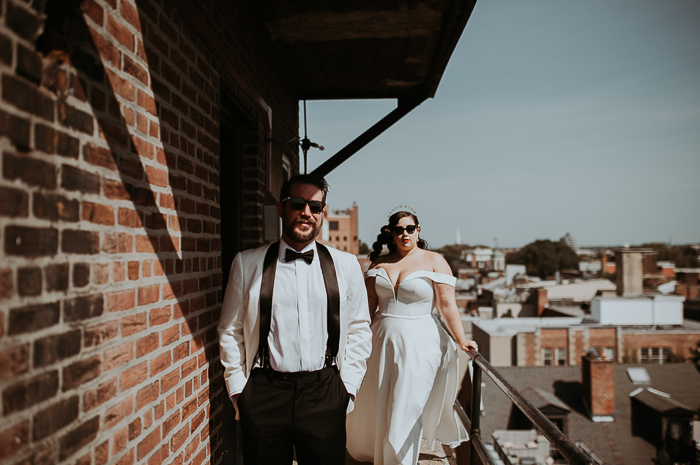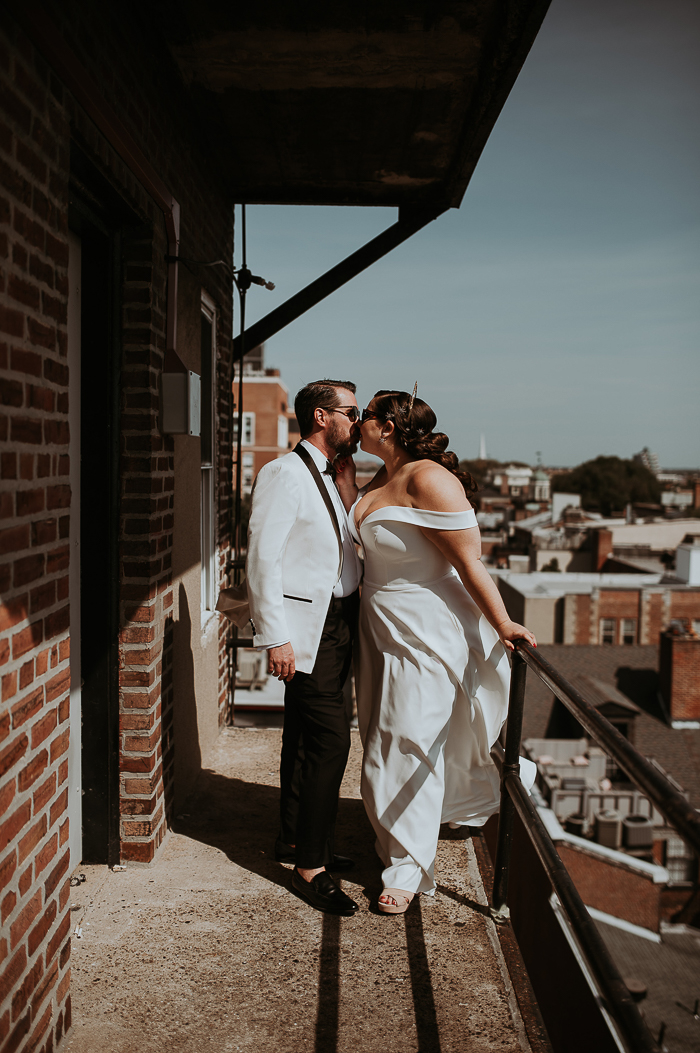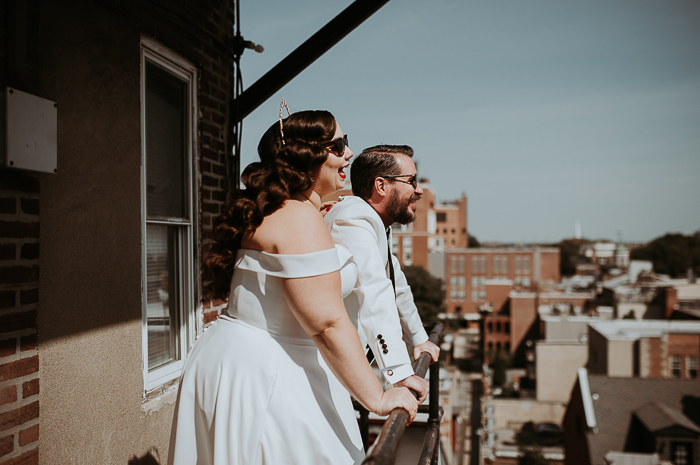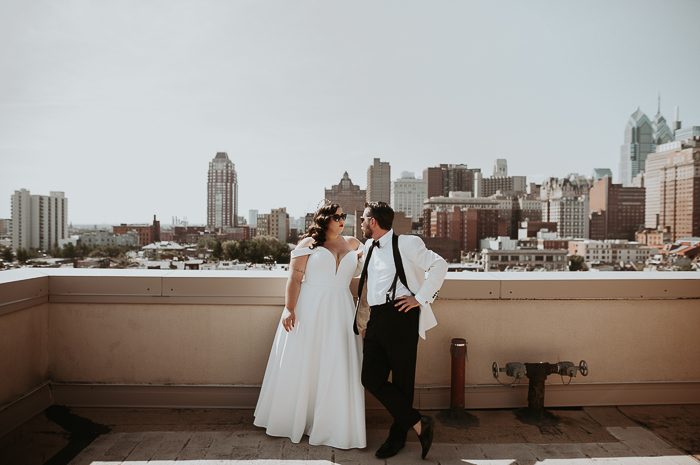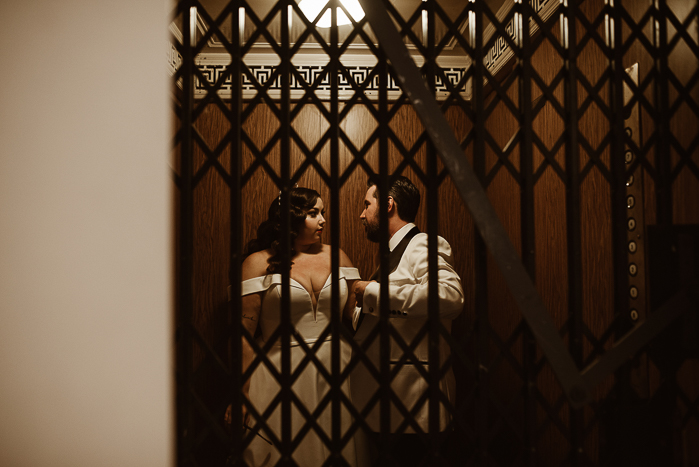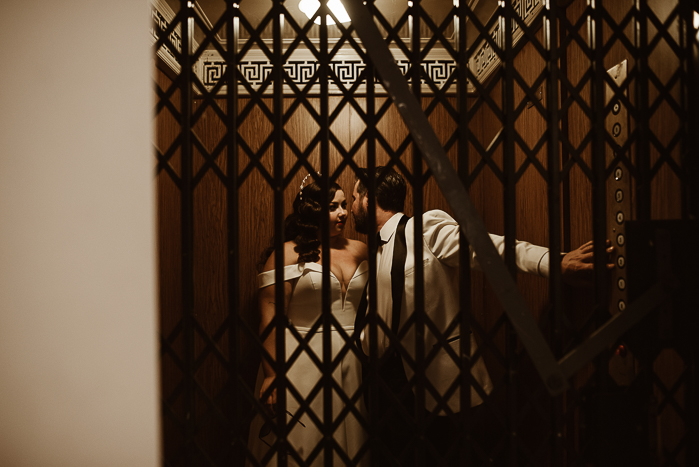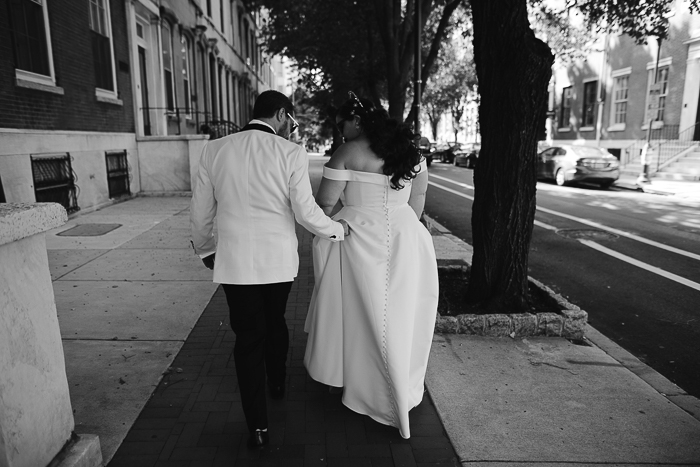 Why a Simple City Hall Wedding & The Powel House Reception
We wanted the wedding to be a snapshot in time, and a real reflection of our life when we decided to be married. Because of that, we opted for venues that are in our neighborhood and represented our life in Philly. Having an intimate and private ceremony with only immediate family in City Hall was always part of our plan. The Powel House really fit the laid-back, but still refined style we were going for in the reception, and Fuji Mountain's private karaoke room was an incredible way to truly celebrate and give our guests time to loosen up and get to know each other.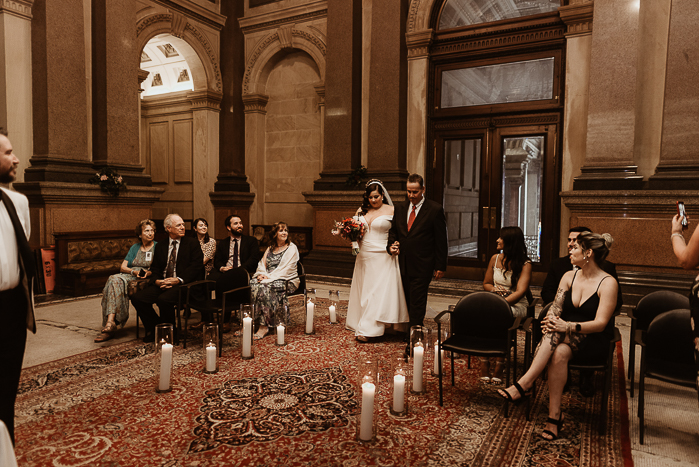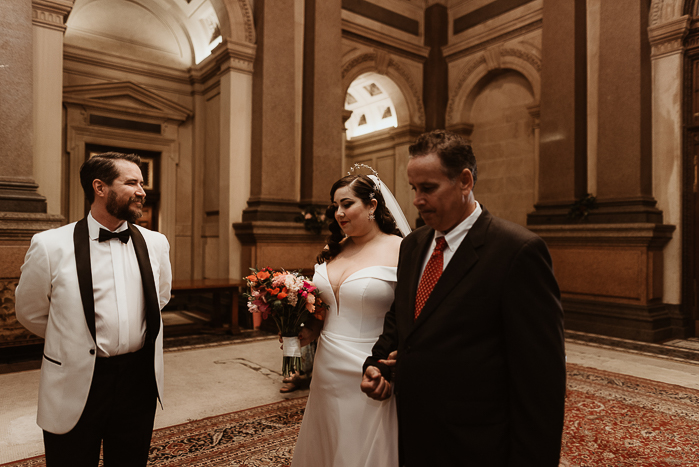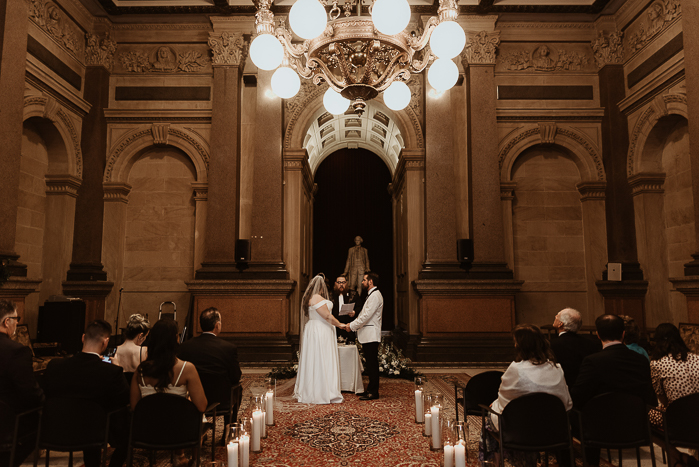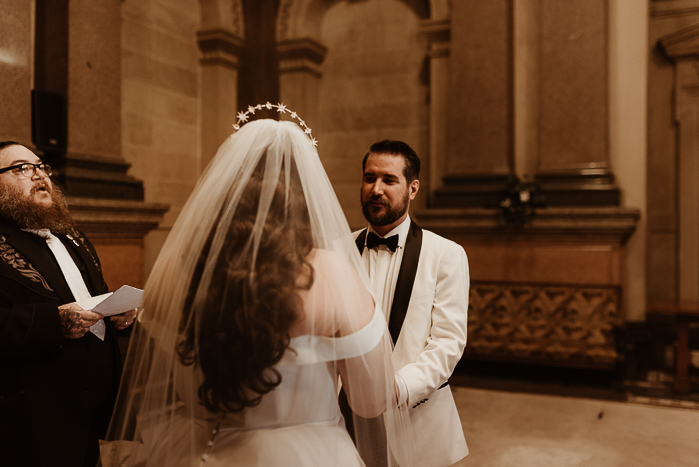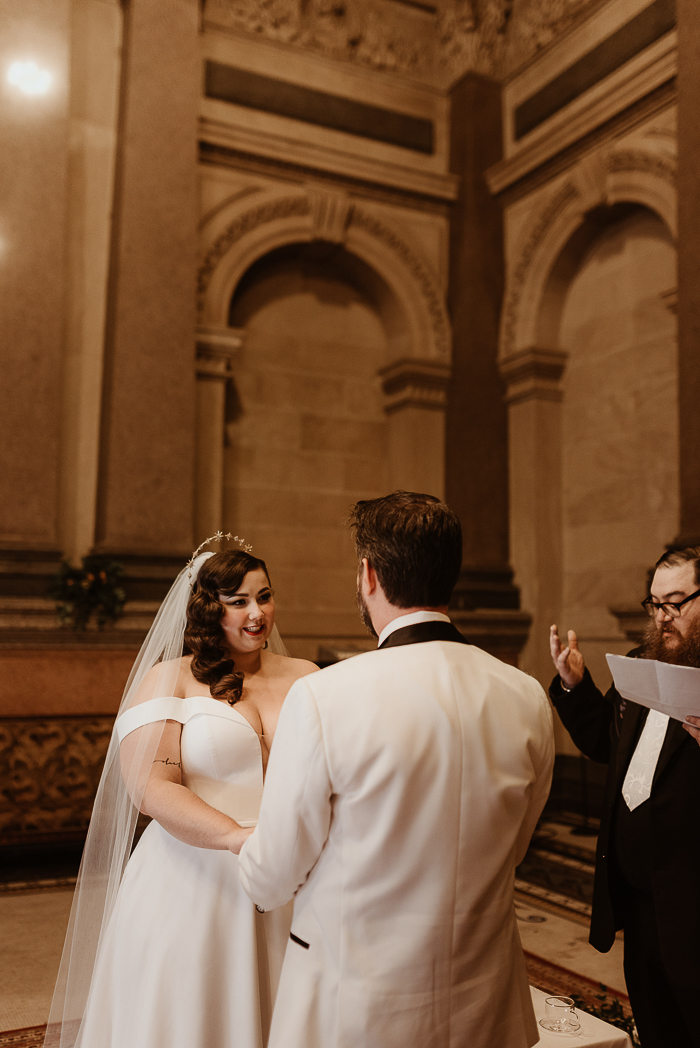 How They Personalized the Wedding Ceremony
It was important that our ceremony stay private and intimate. We only invited immediate family, wrote our own vows, had a friend officiate, and incorporated a tea ceremony with a glass teapot and flowering tea to visually represent our union in a way that parallels our daily life—where we often sit and drink tea/coffee together.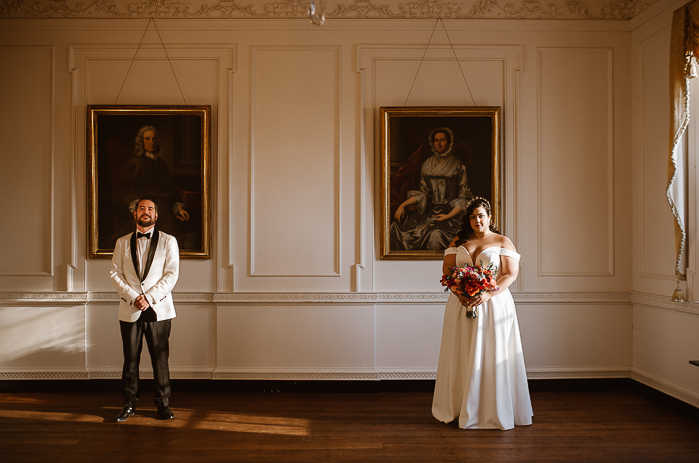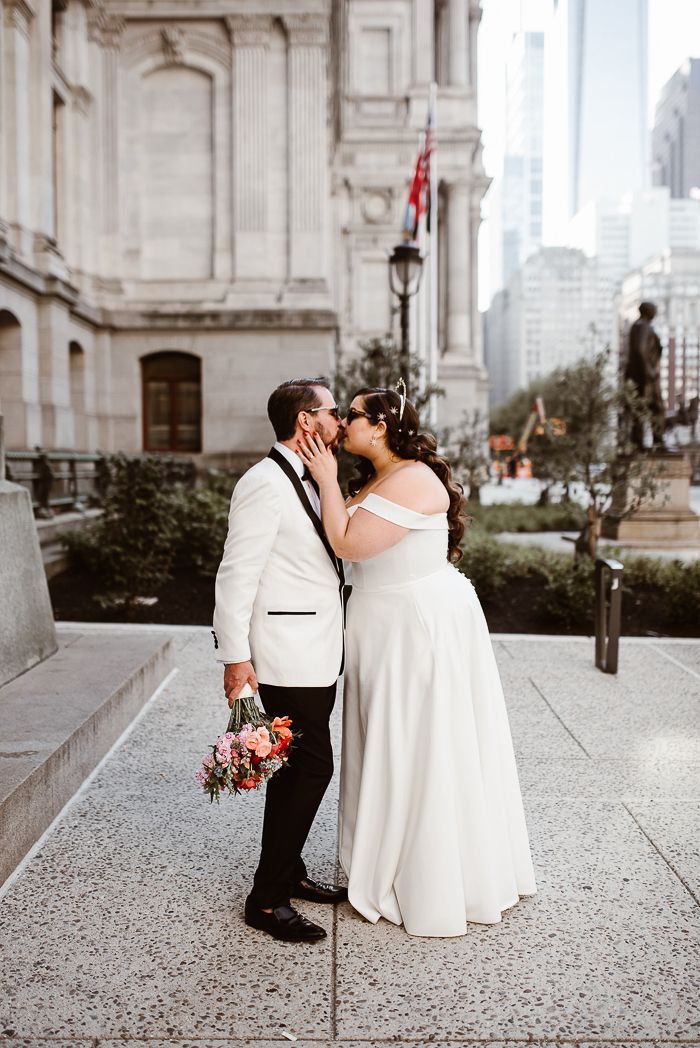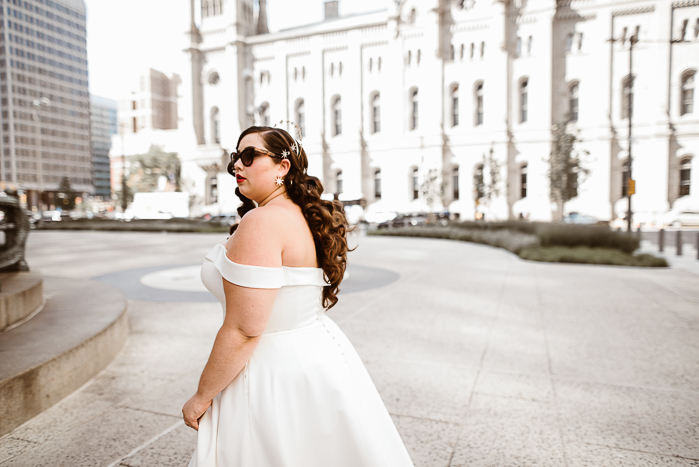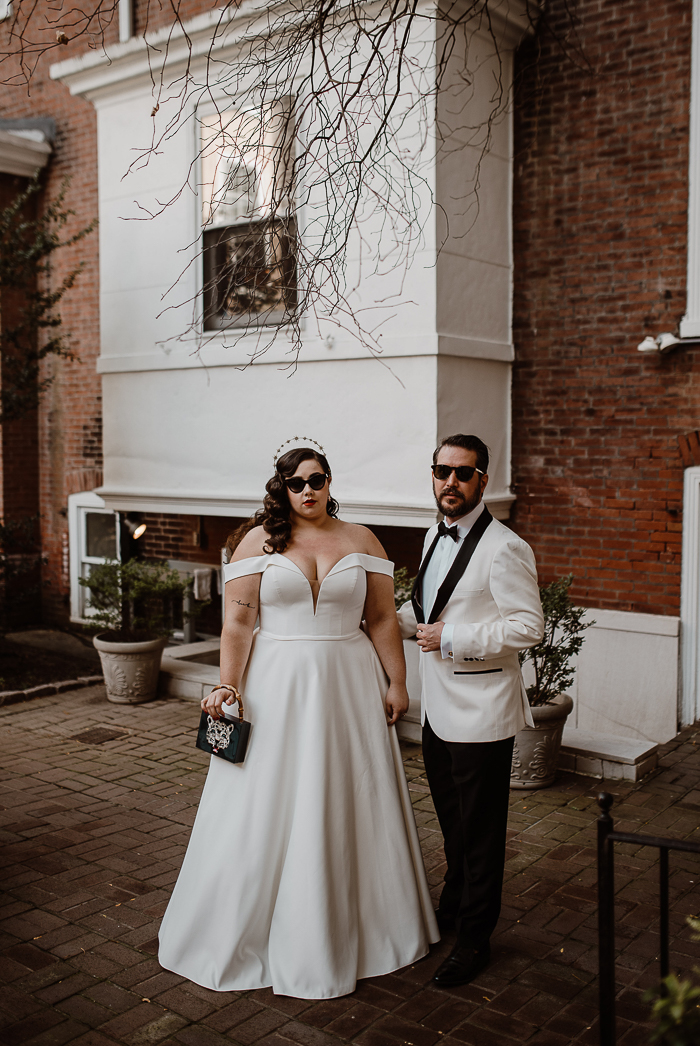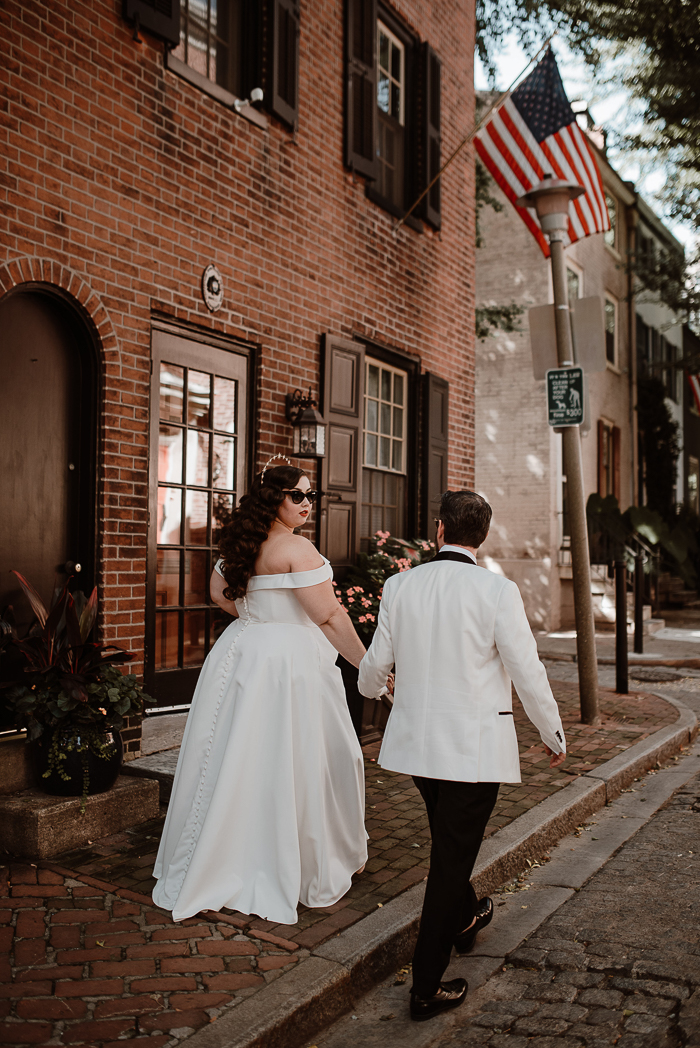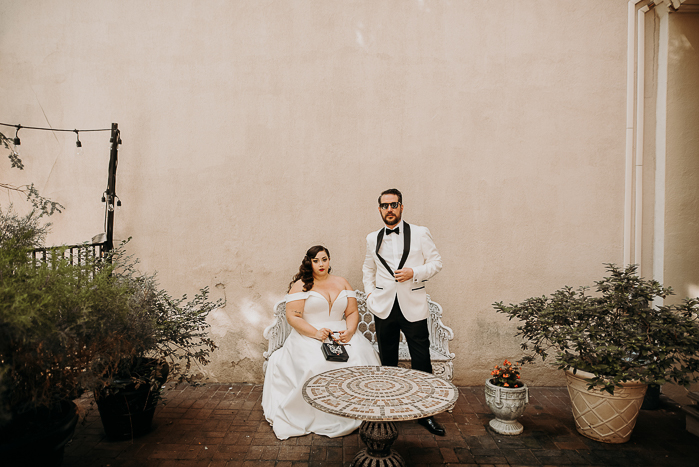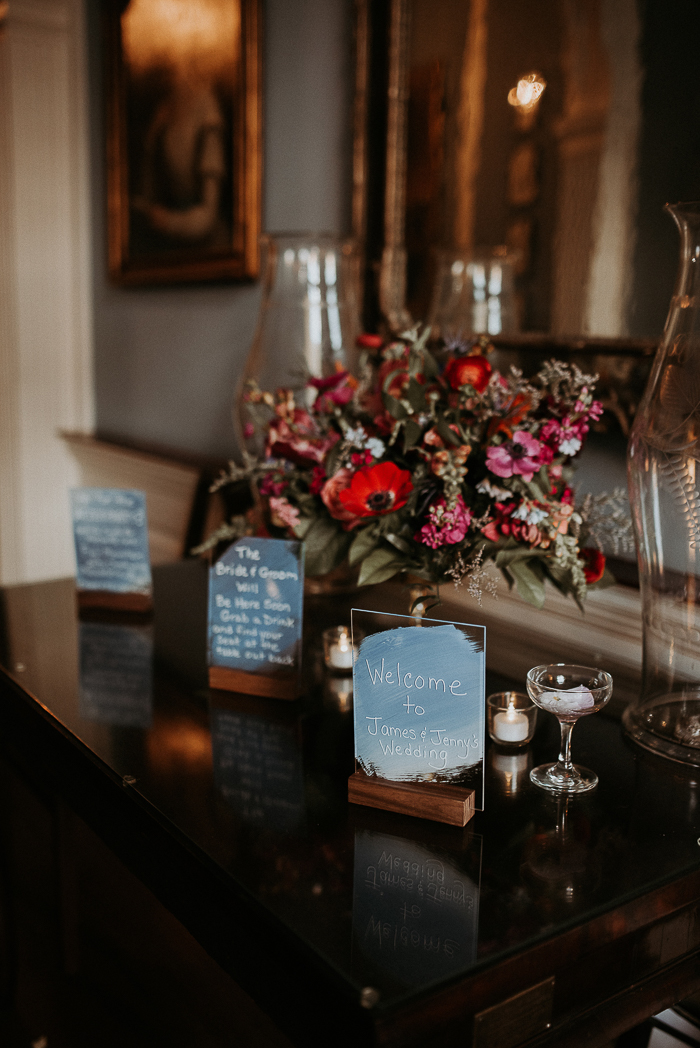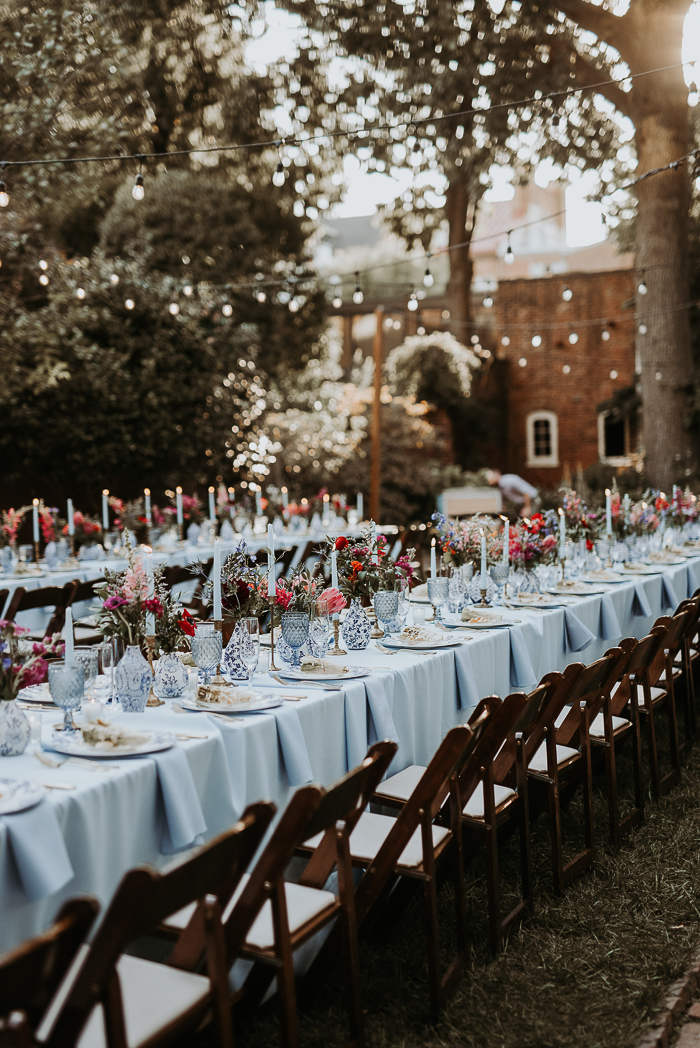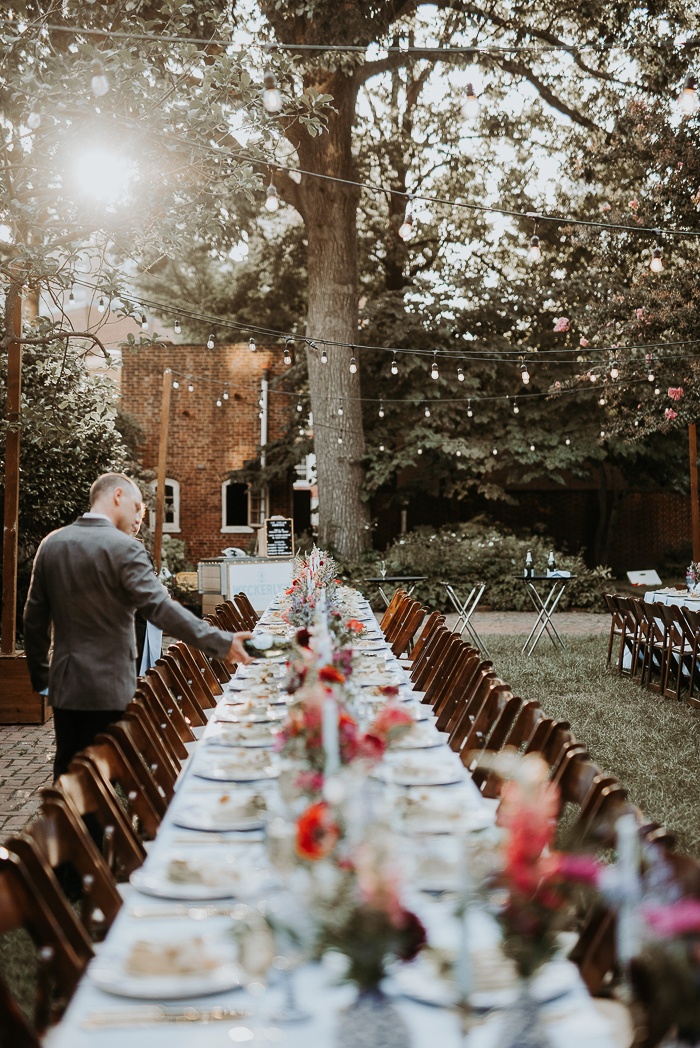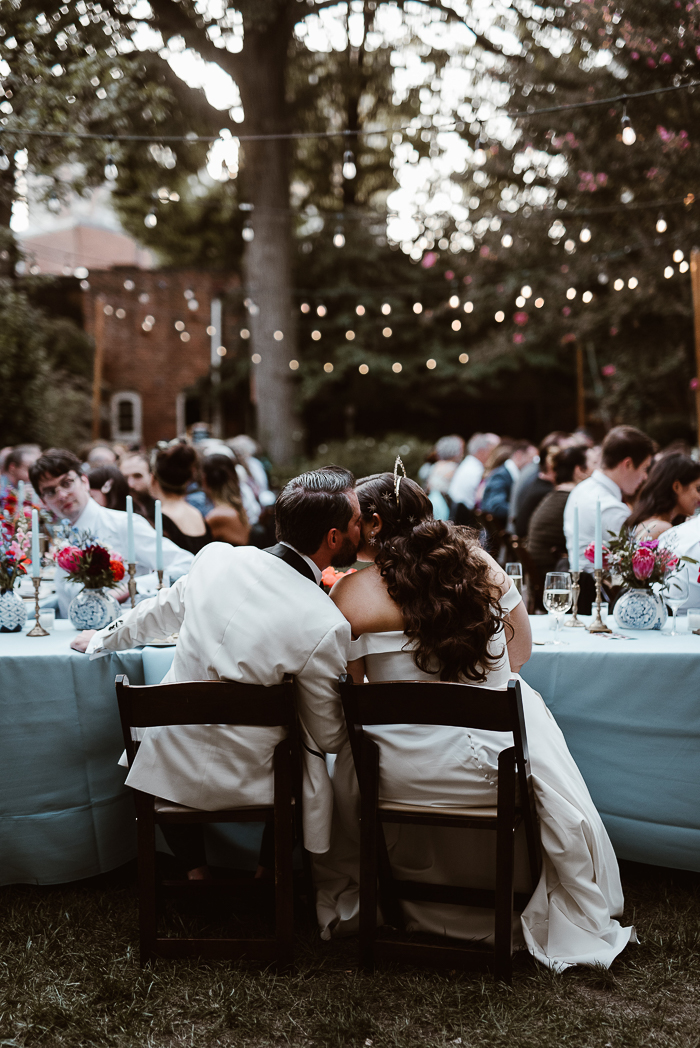 The Karaoke After Party
Due to some time constraints and noise ordinances at the Powel House, we knew we wanted to host an "after-party" somewhere we could really let loose and celebrate. We looked into a few different private karaoke rooms in Philly and disagreed on where to do it because we weren't sure how many of our guests would come. We opted to rent the larger karaoke room at Fuji Mountain just to be safe, which we were incredibly grateful for, since an hour into karaoke we were told by a guest that there was essentially a line out the door of people from the wedding trying to enter the private karaoke room. We had no clue that almost all of our 80 reception guests would come!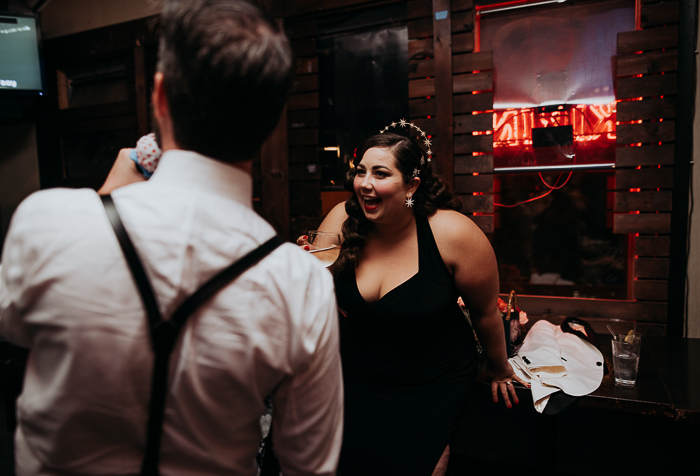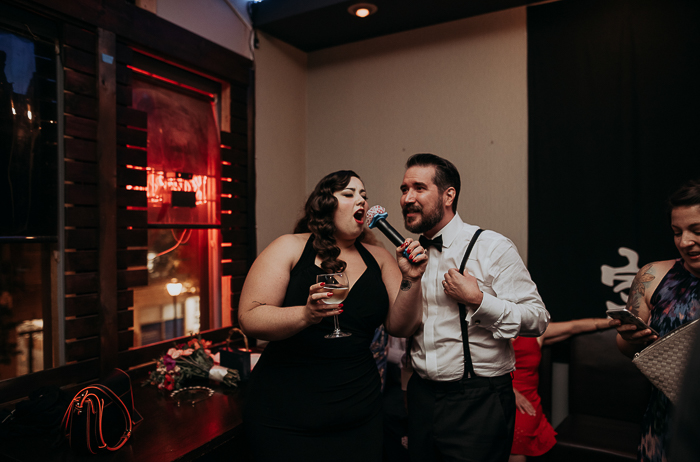 Congratulations again to Jennifer and James on their colorful vintage wedding at Powel House! Thank you to Jessica Perez for sharing these awesome photos with us. If you can't get enough of vintage-inspired weddings, we think you'll love Taelor and Aaron's Plenty Merchantile Wedding in Oklahoma!