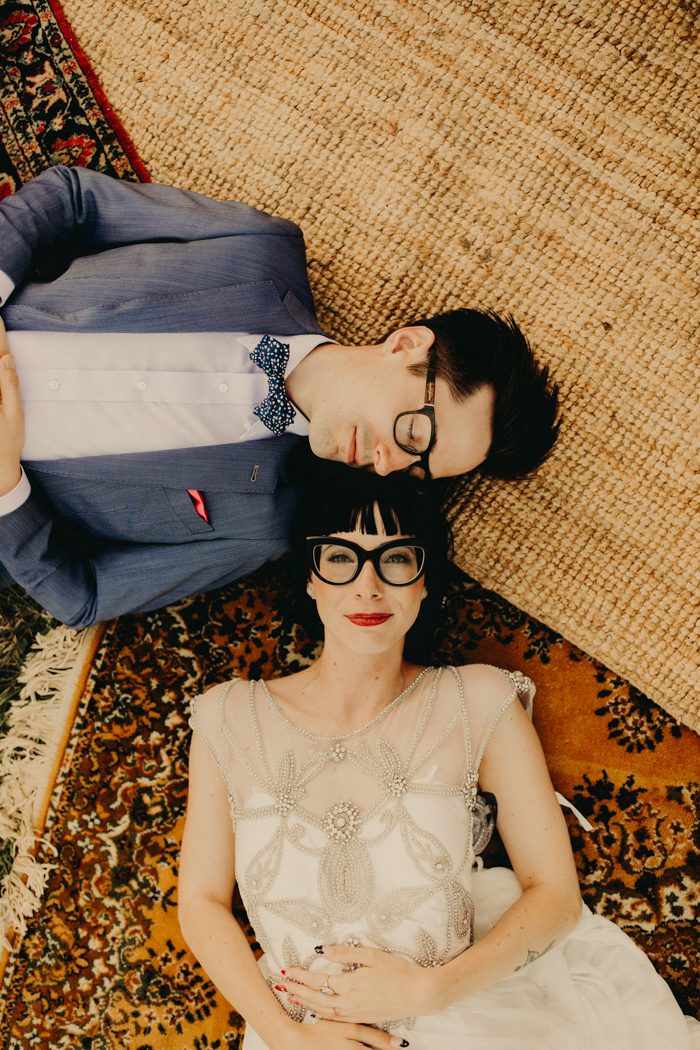 Calli and Sean's Starling Lane Vineyard wedding celebration is full of vintage charm. These two previously eloped and opted for an intimate post-elopement celebration with their closest family and friends. Although it was small in size, it was big in celebration. Calli and Sean turned to Blue Lily Events to help with planning and executing a fun celebration with all the summer vibes. Sean wore the most perfect Indochino light blue suit for the occasion, and Calli looked stunning in her vintage-inspired Anna Campbell wedding dress and hair accessory. With so many pops of color, unique details, and a subtle nod to the 1920s, Luke Liable Photography was there to photograph all of the goodness.
The Couple:
Calli and Sean
The Wedding:
Starling Lane Vineyard, Victoria, BC, Canada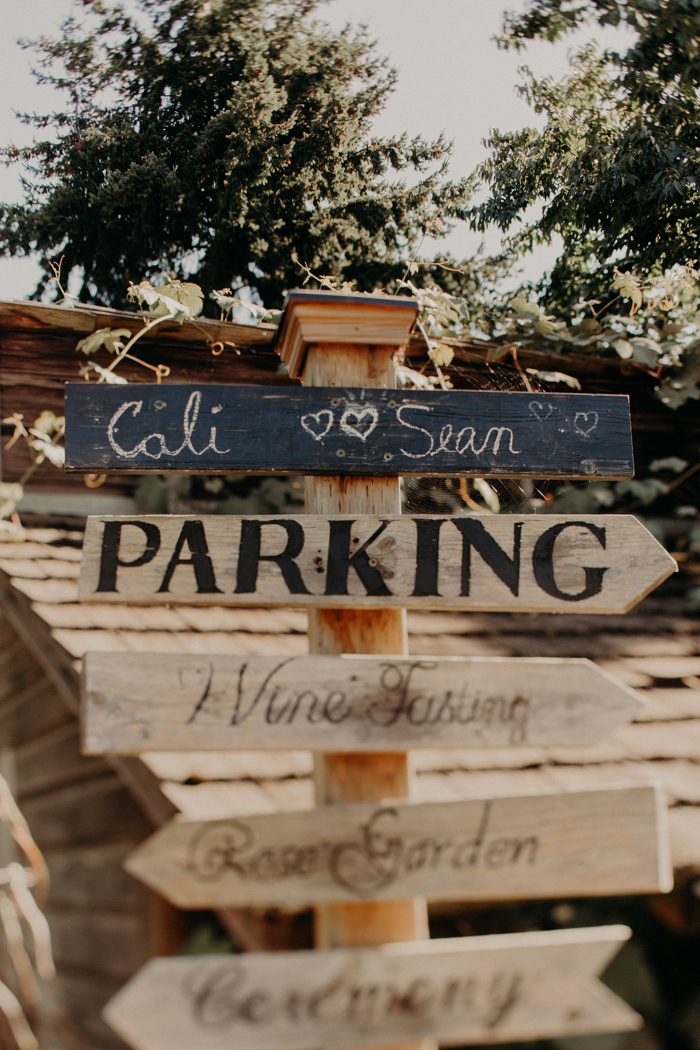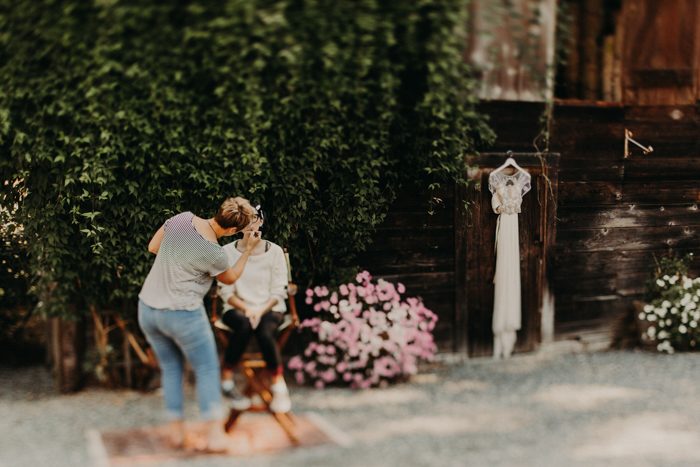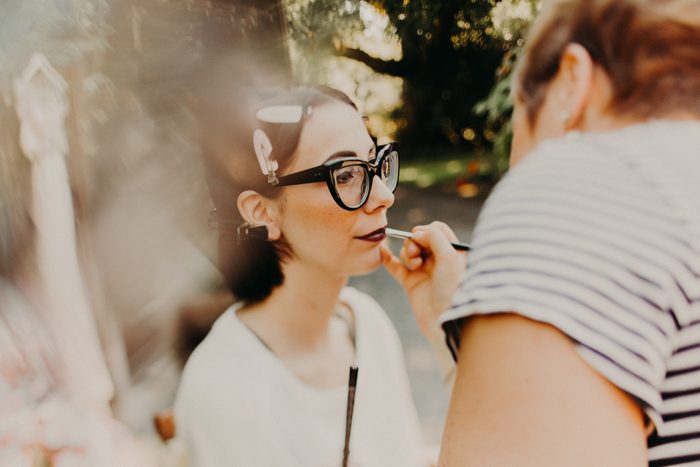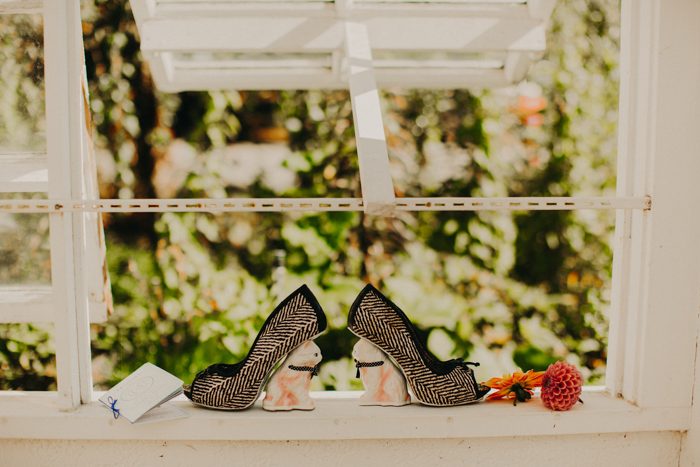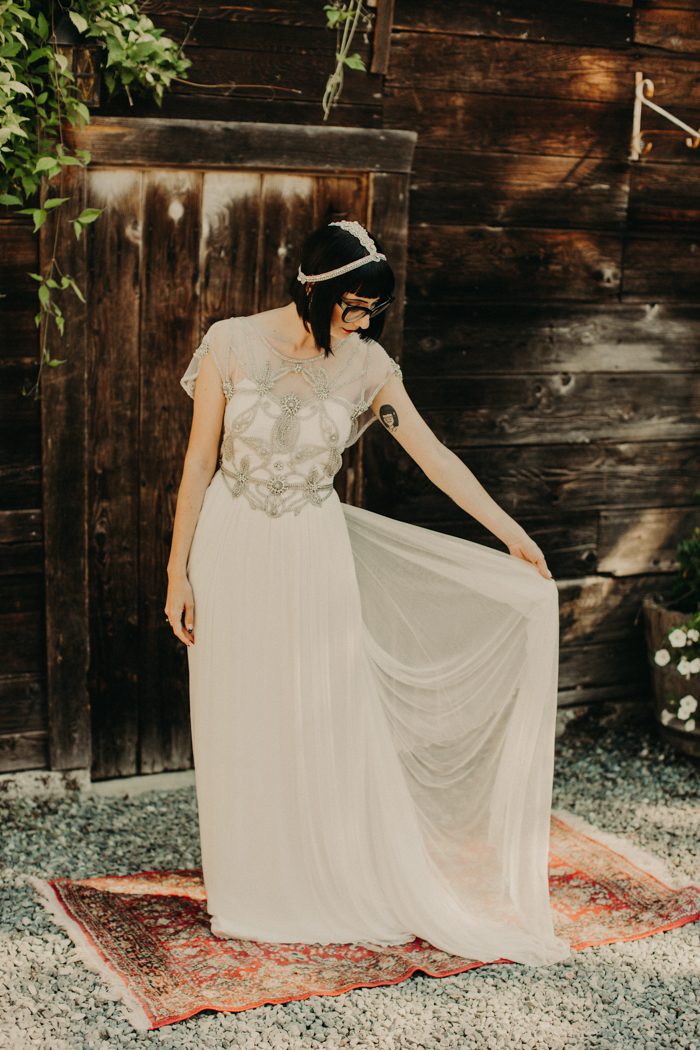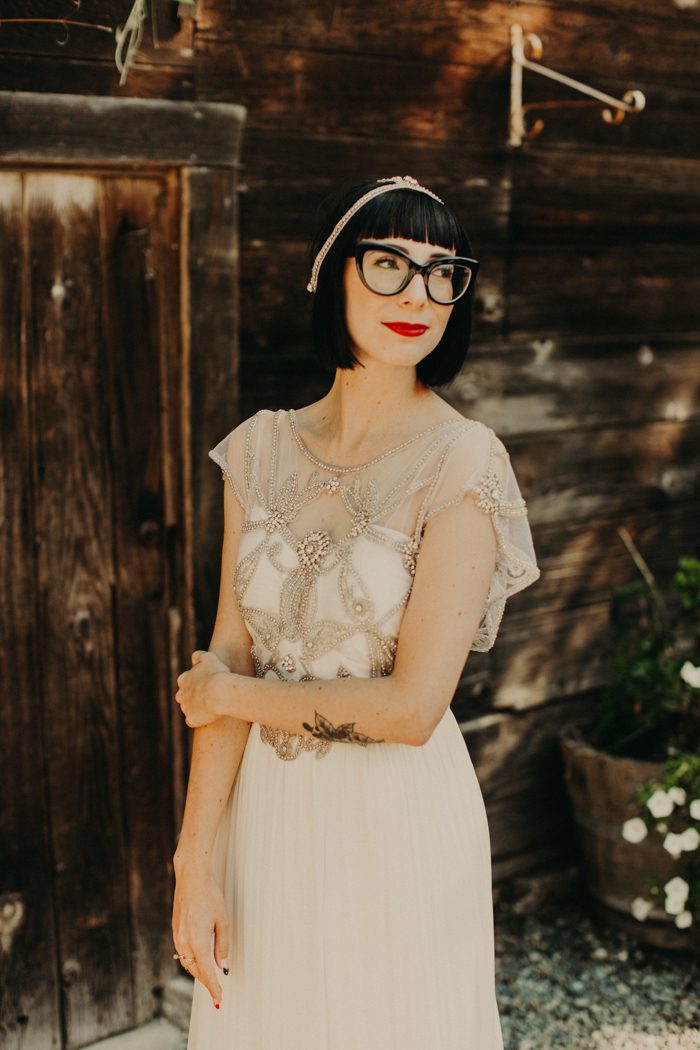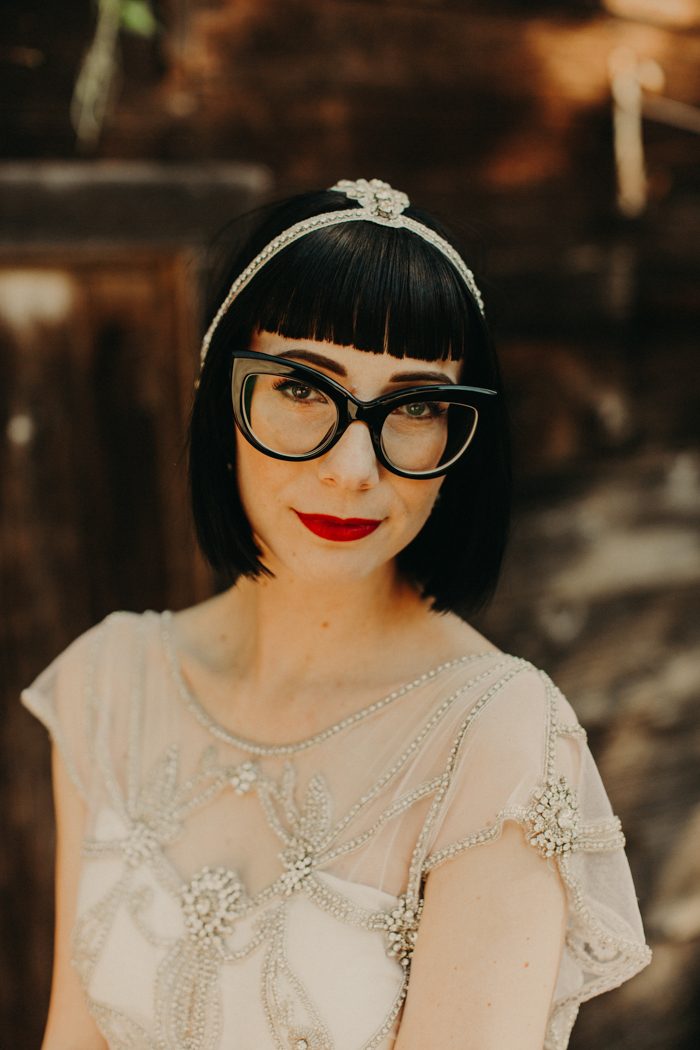 Getting a planner for us was a no brainer, even with our small gathering. Its just smart to get all the right people in your corner.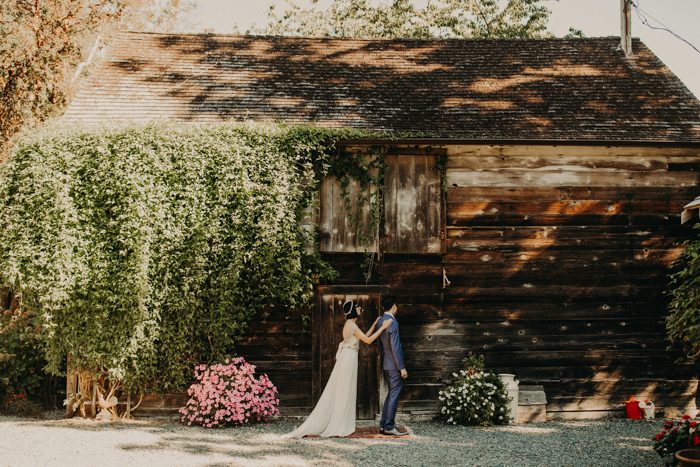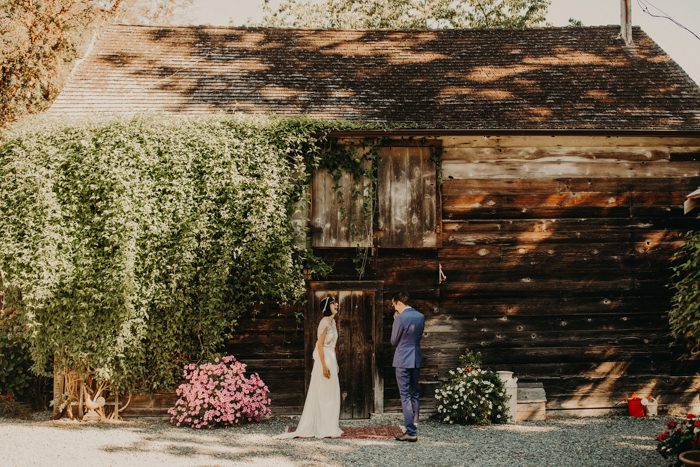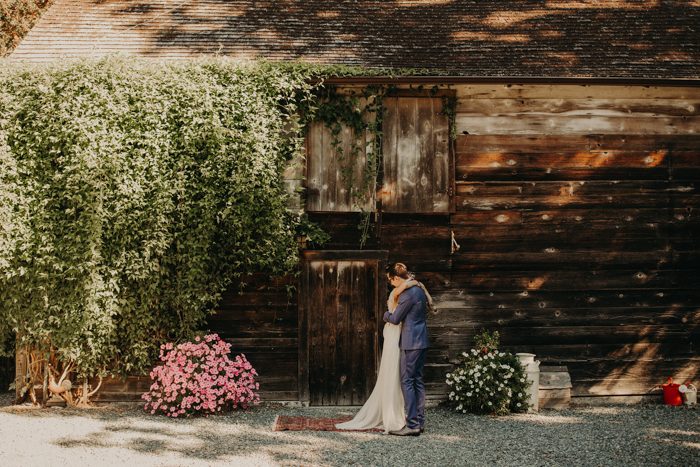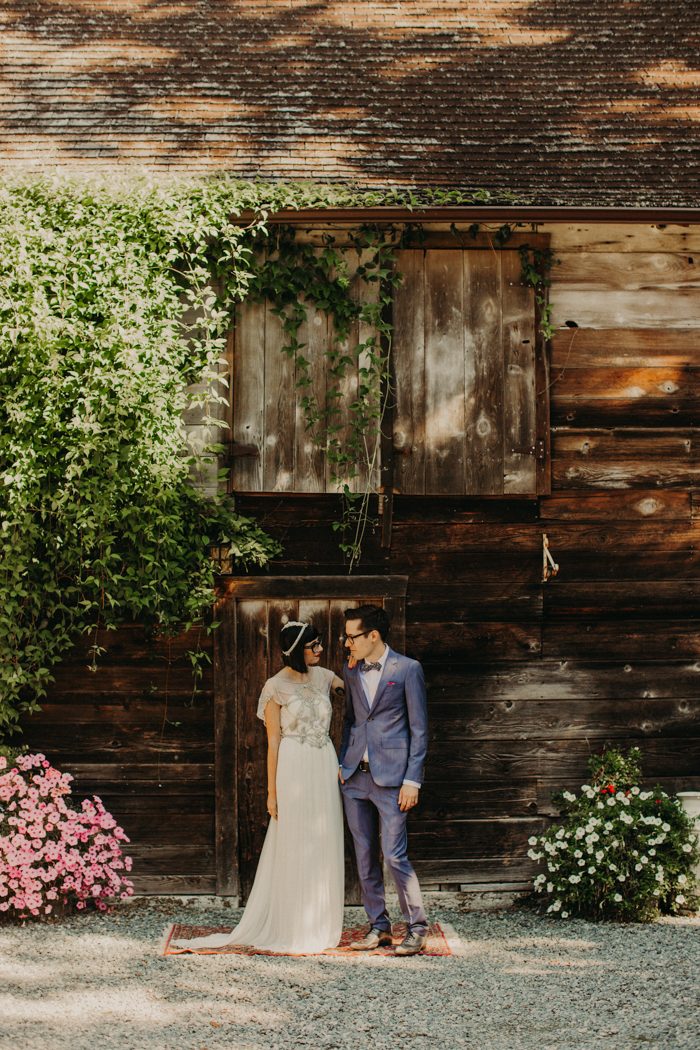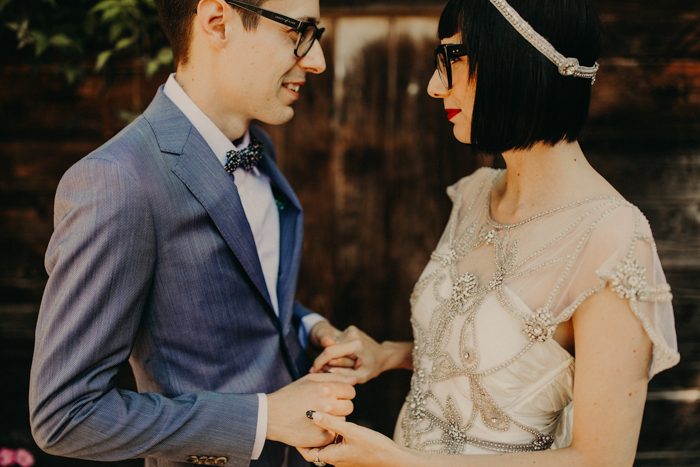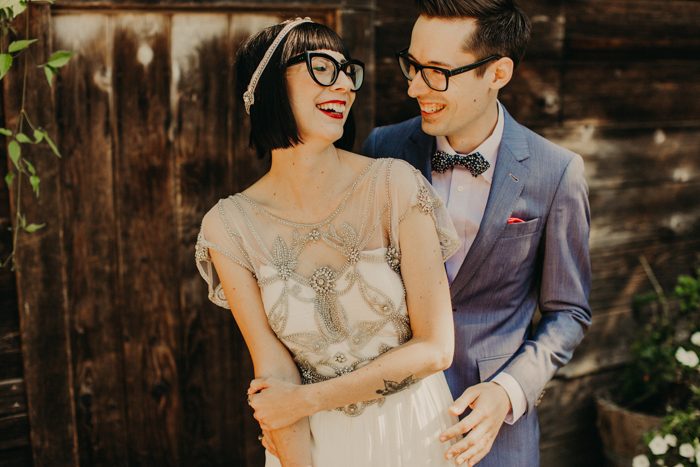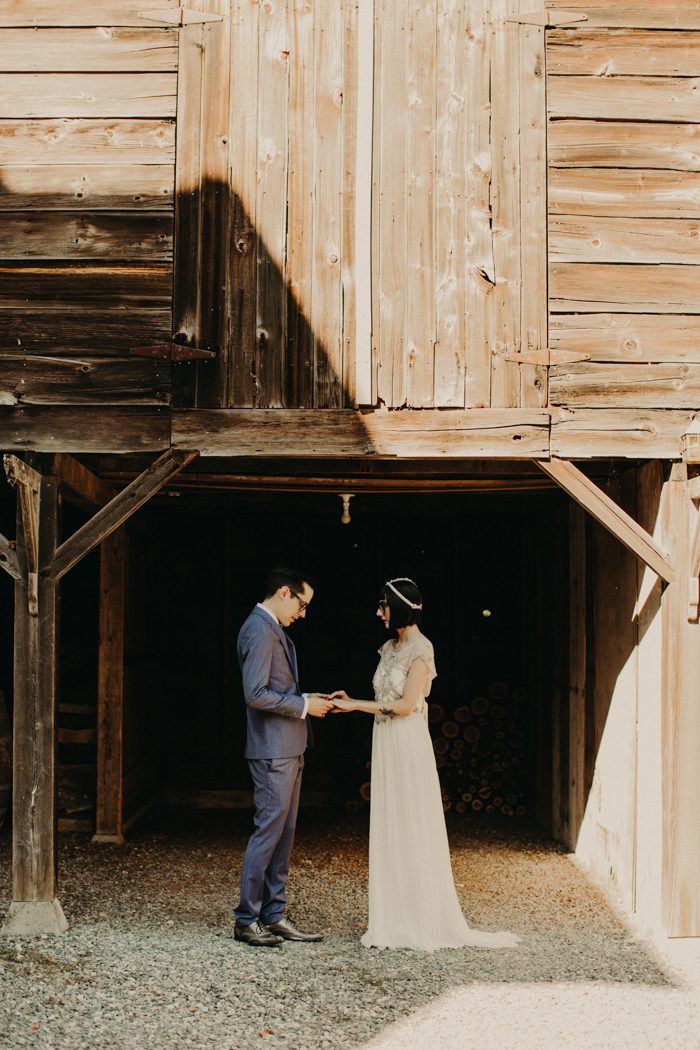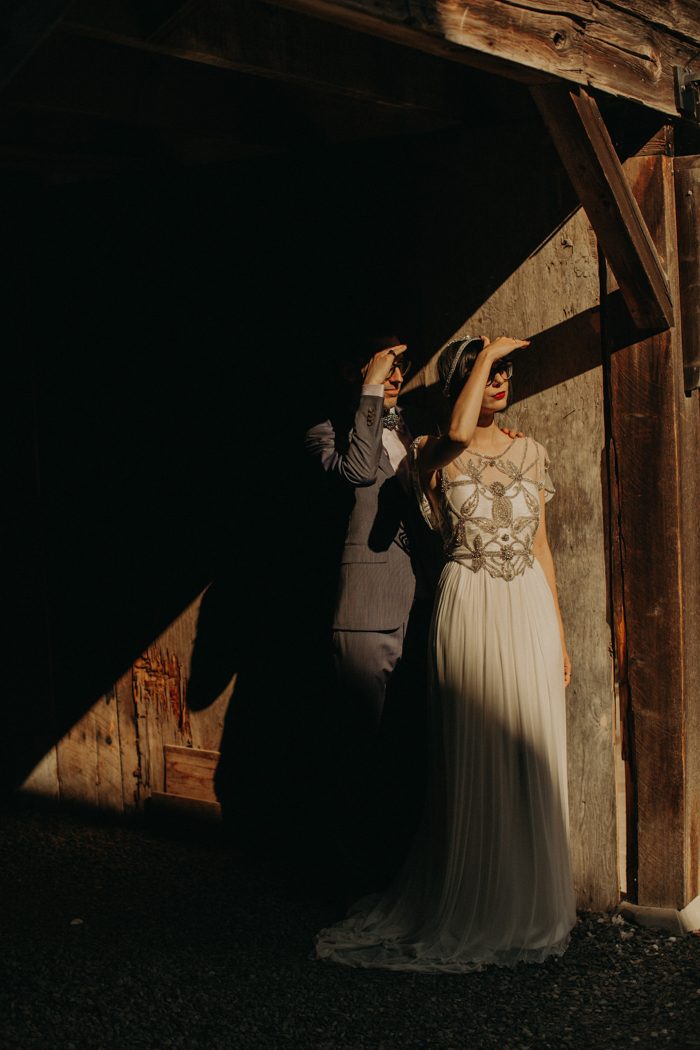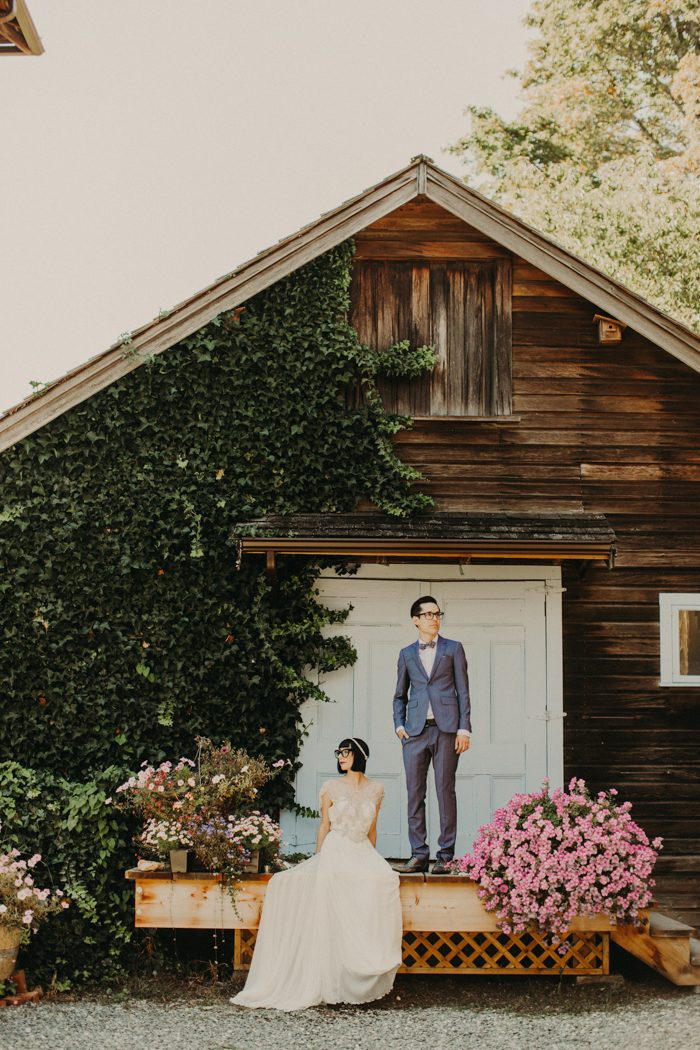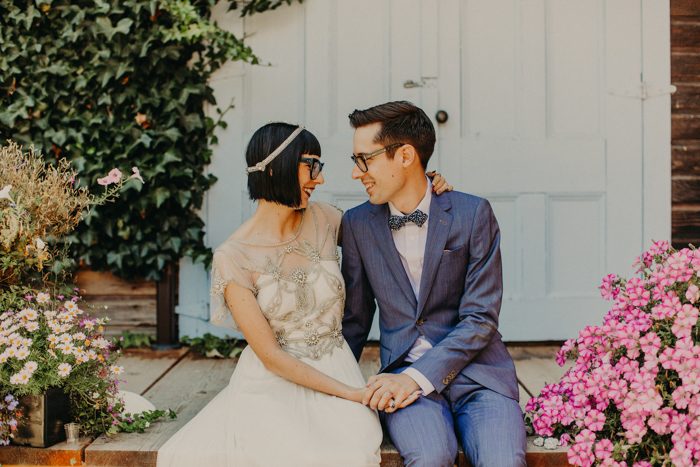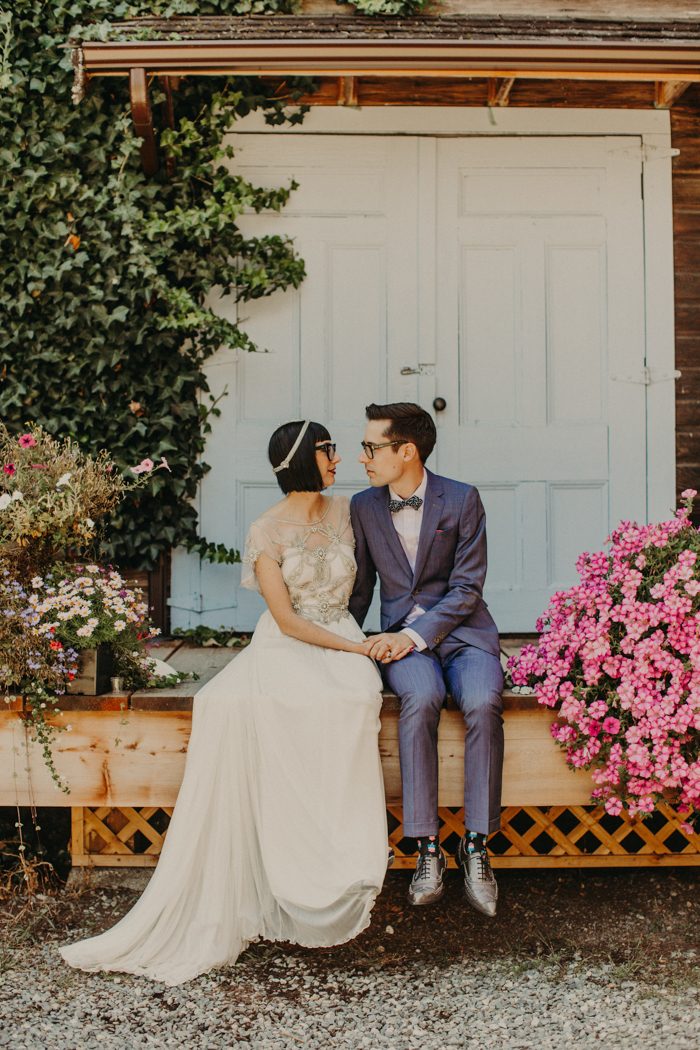 Sean and I were adamant on color for our day. Sean really didn't want a black suit, but instead something that would go well with the venue and the end of summer vibe, which is why he chose a nice lighter blue suit with iridescent swordfish shoes. I originally was going for a simpler look, but when I tried on my Anna Campbell dress, I knew that wasn't going to happen. I love how the dress was understated but still had a Gatsby vibe to it. The crystals and beading were beautiful but not overdone, with the bottom of the dress's light fabric. My favorite piece was a tie between my Anna Campbell headpiece and my Irregular Choice cat shoes; as crazy cat people, I had to represent.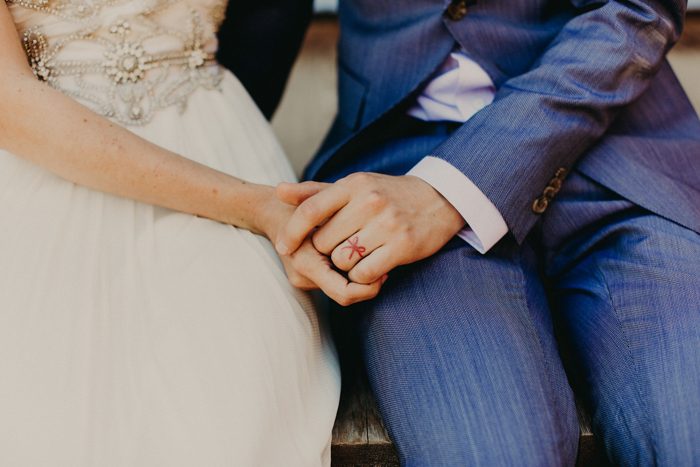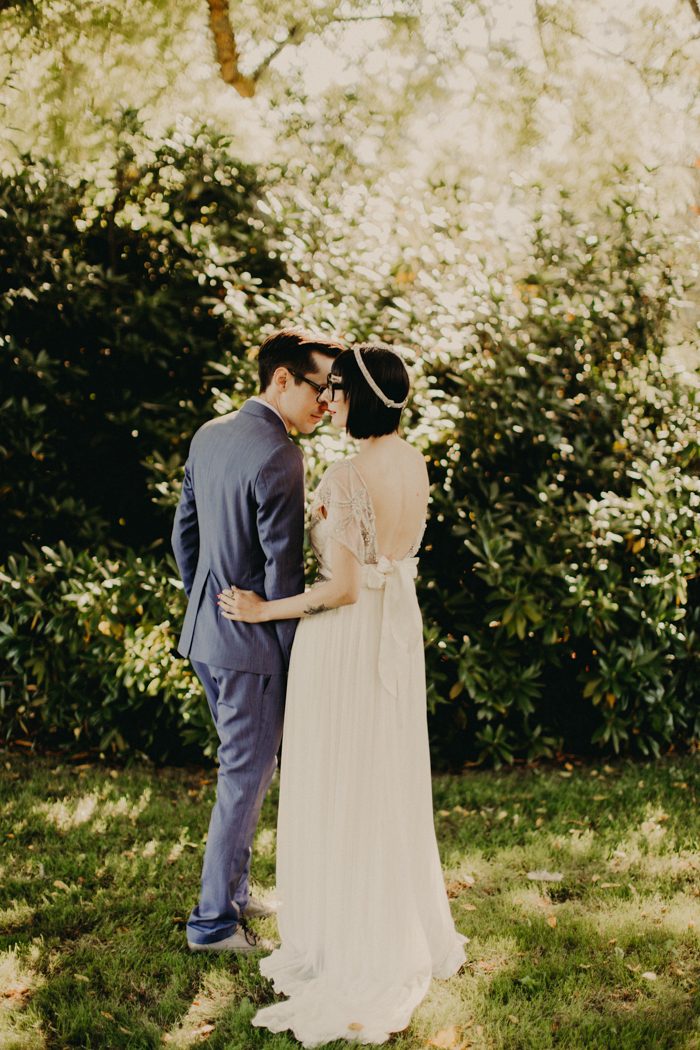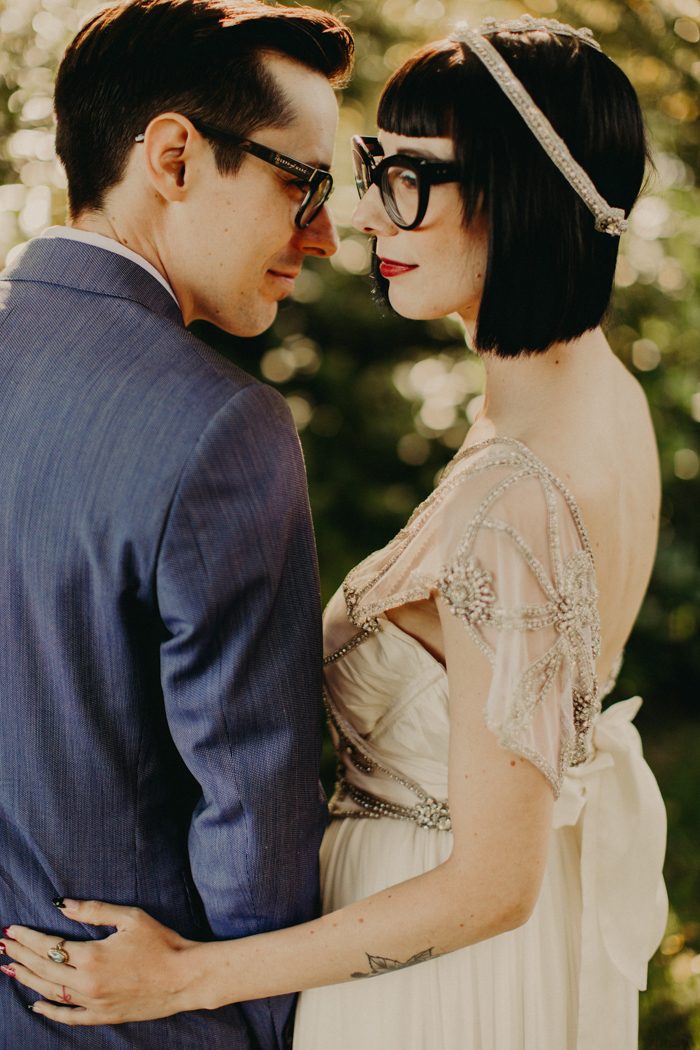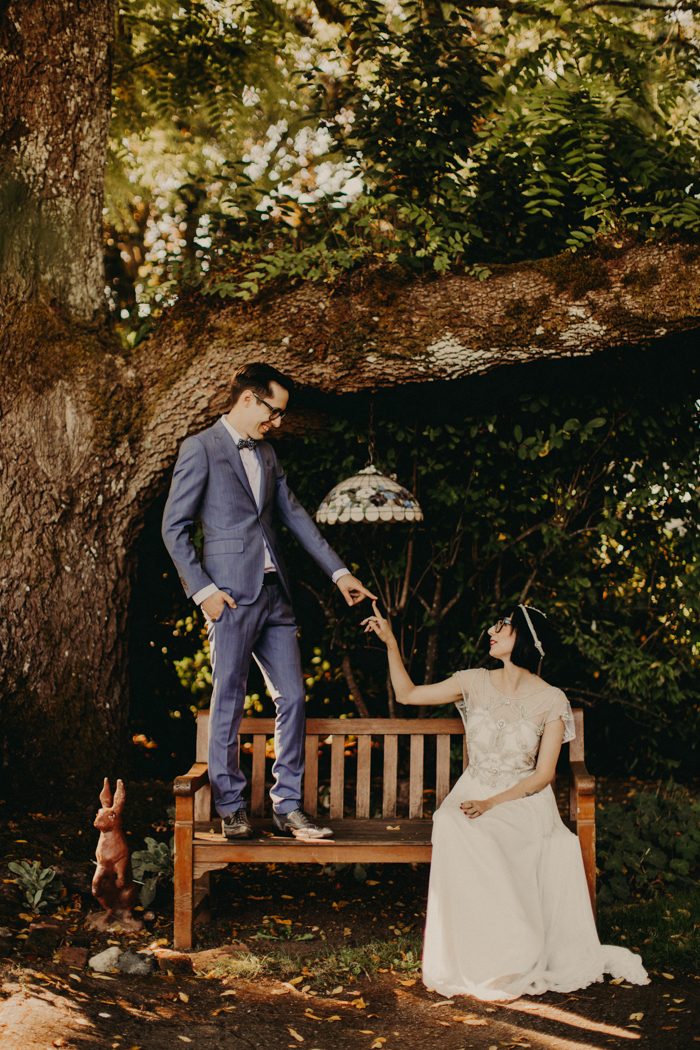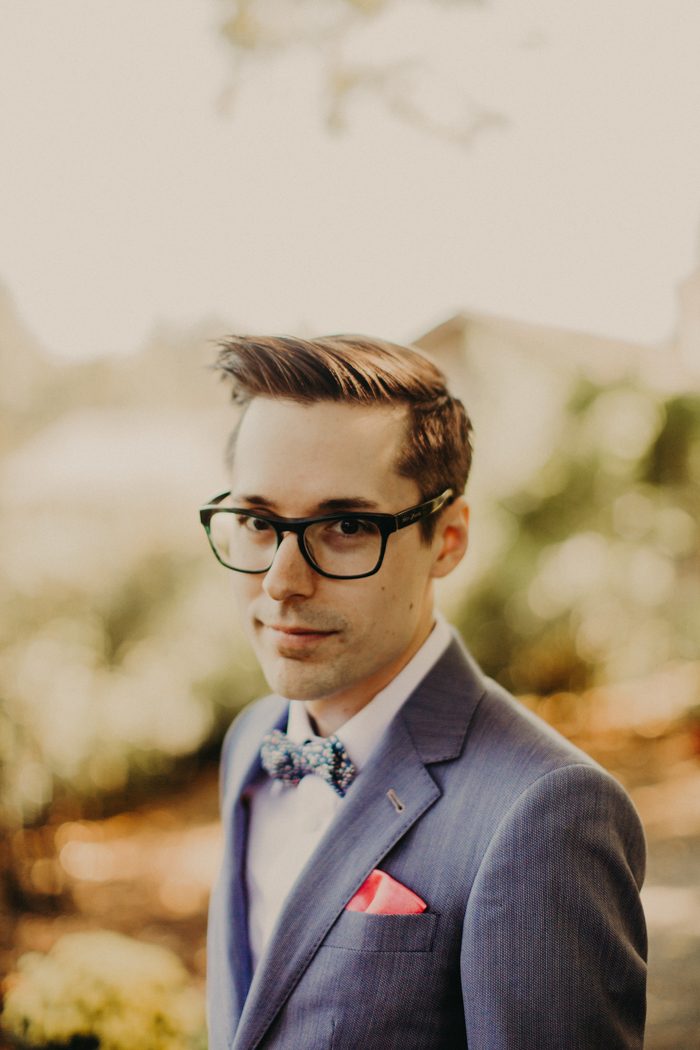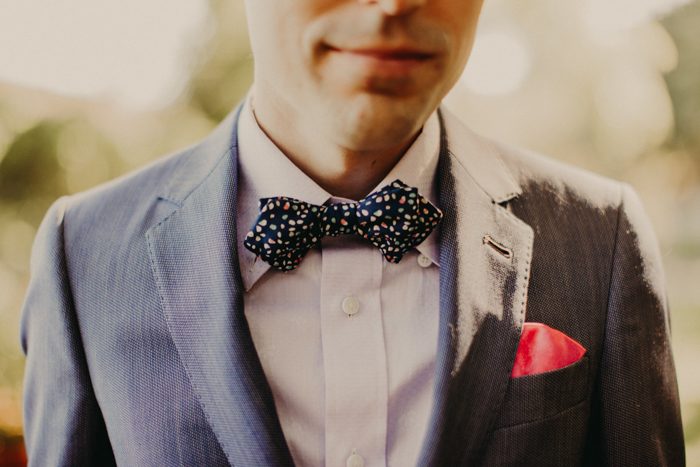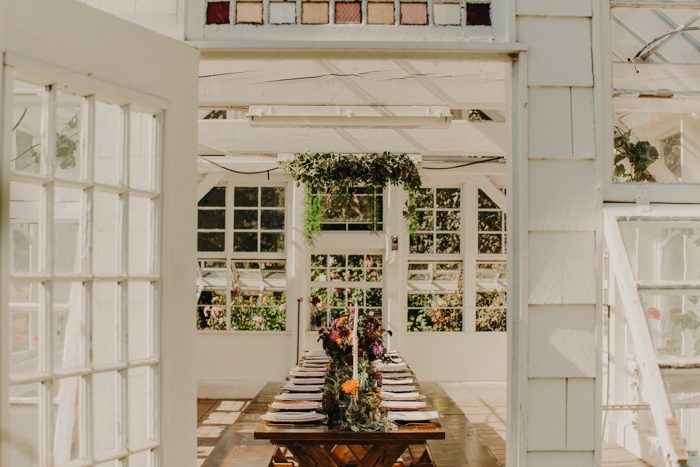 We really wanted something cozy, outdoors with color and had a greenhouse. When we visited Starling Lane, it was right after a snow fall but we knew instantly this was the right place. It had so much charm and warmth.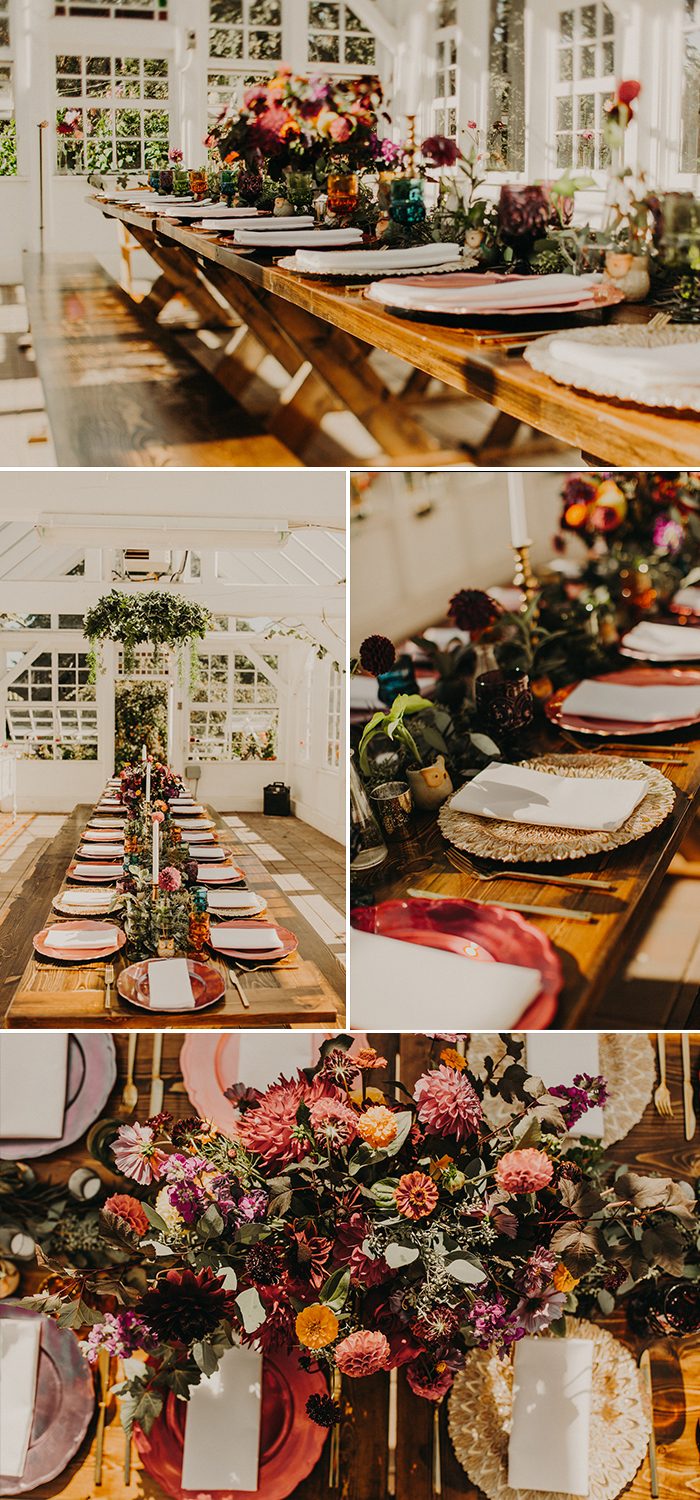 We really wanted it to be a very personal day. Sean and I are fairly private people, which is why we chose to elope, but we still wanted to do something to celebrate with everyone. We wanted our reception day to just be a day we were surrounded by everyone we loved. We wanted the day to not only be about our love for each other, but about our love for everyone present as well. It was important to us that it was relaxing, informal and full of warmth, so we wanted to make sure we were working with people who had the same vision and vibe.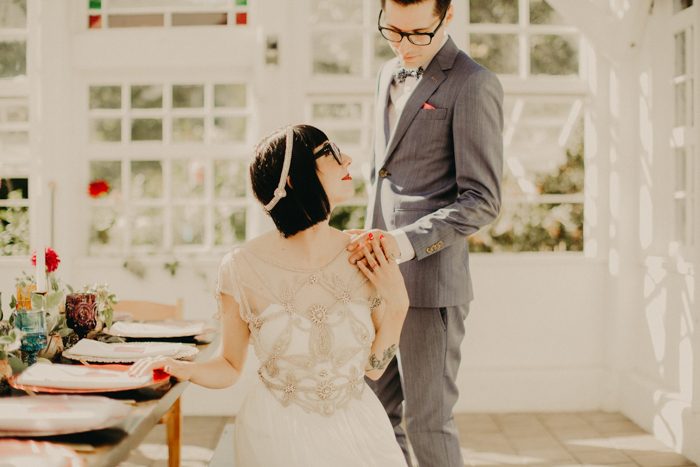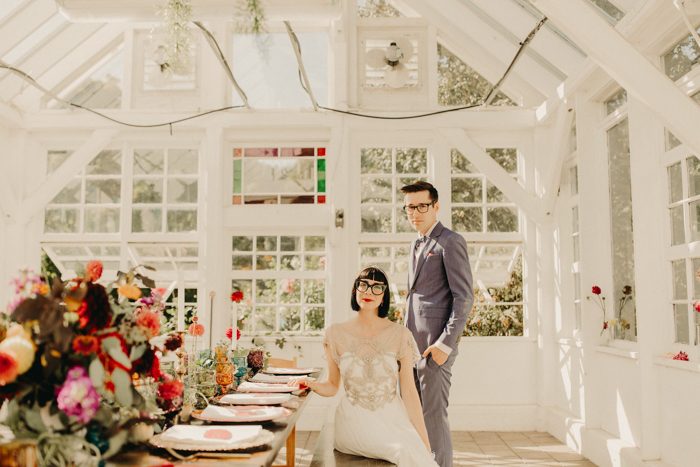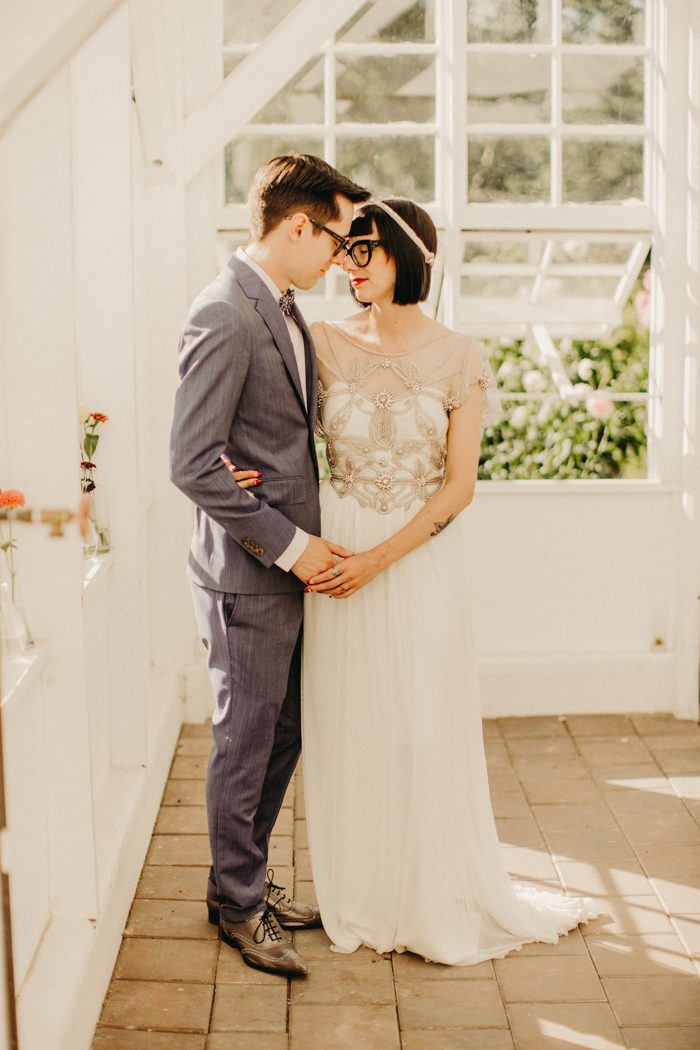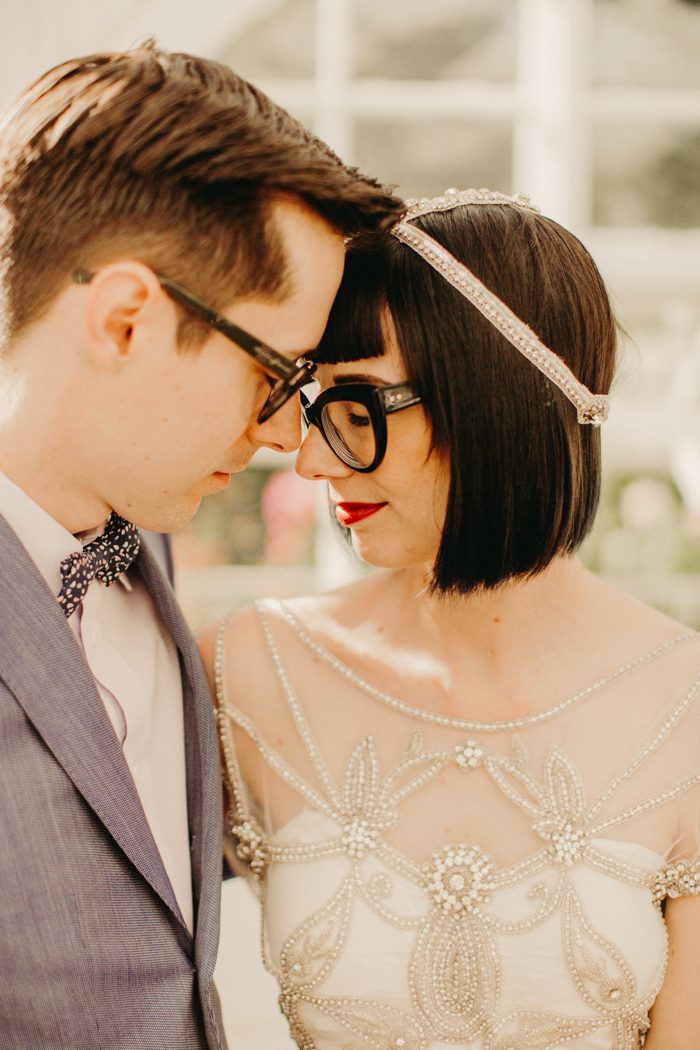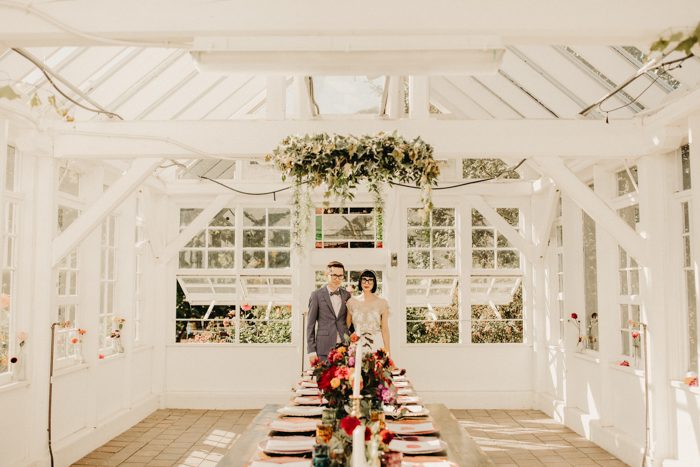 Working with Luke was great! He was so easy to work with and had some great ideas. He got our vibe right away and it was very relaxing to work with him. He was respectful of our time, and didn't intrude at all with us and our guests.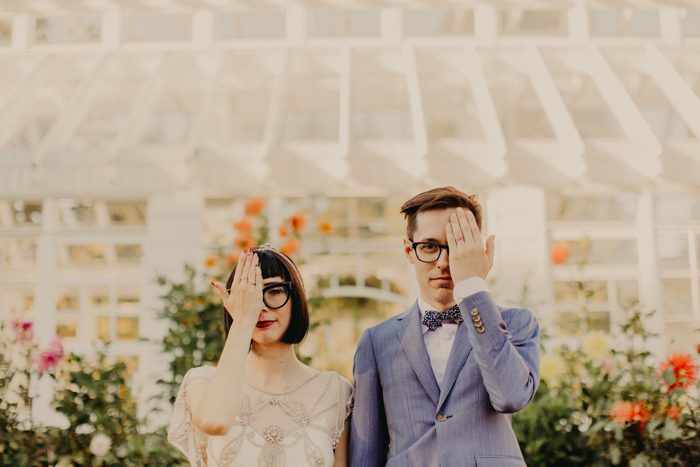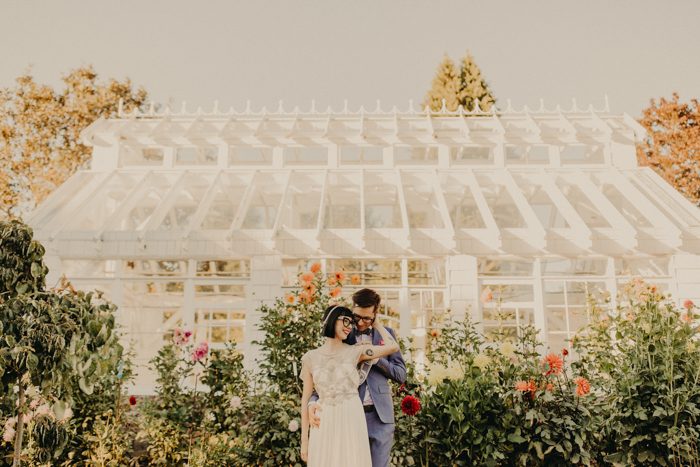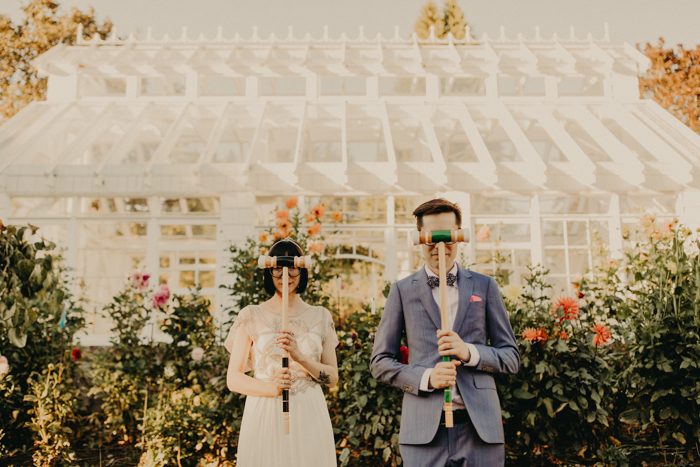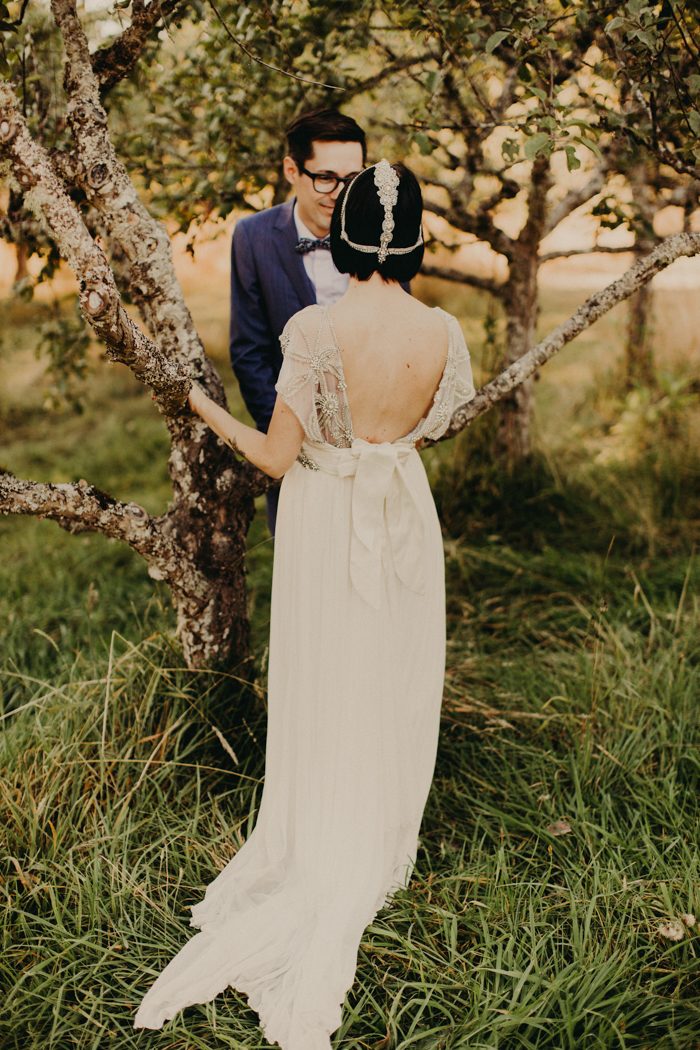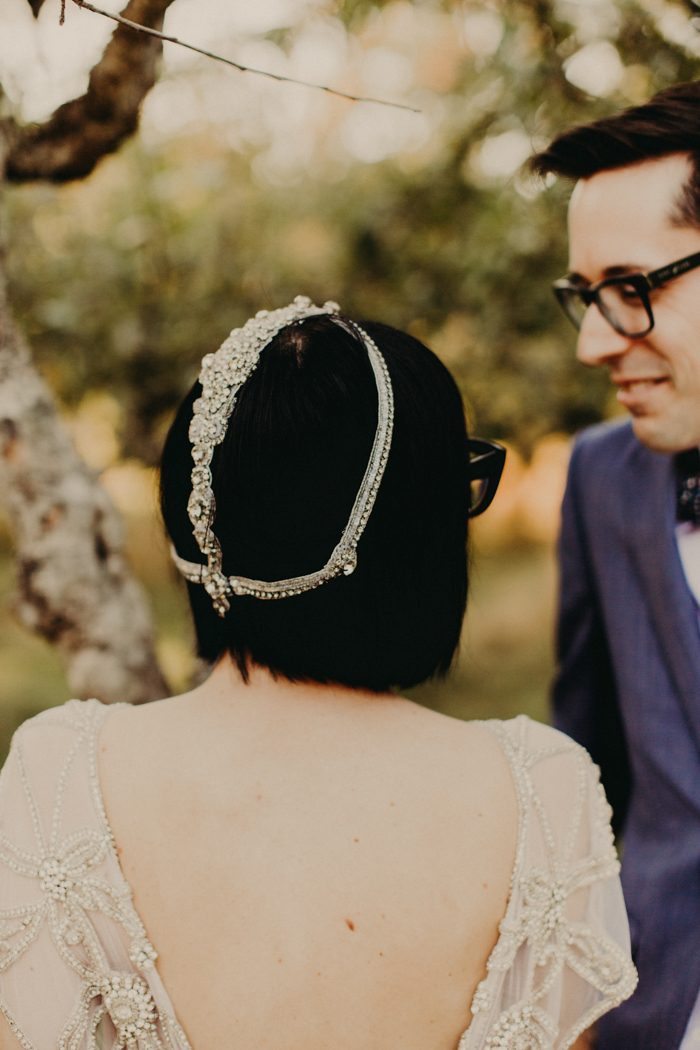 SHOP THIS POST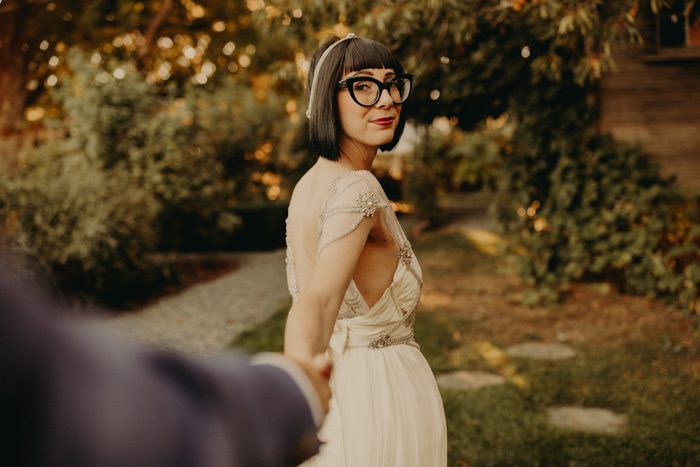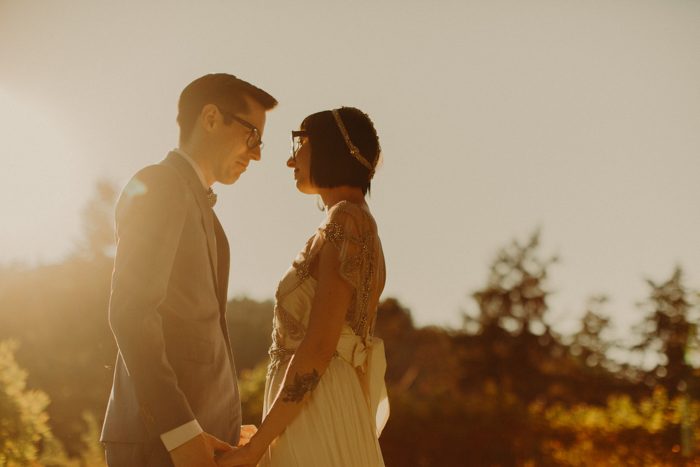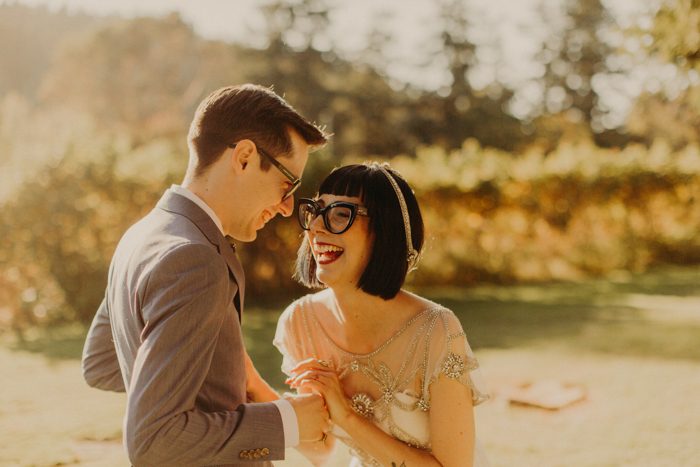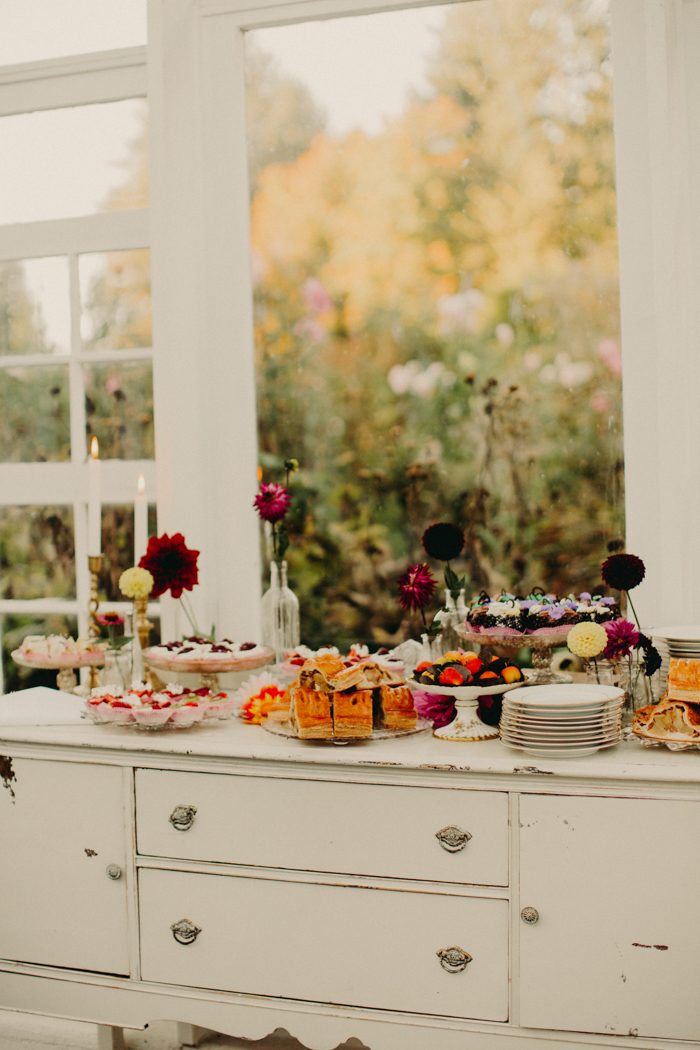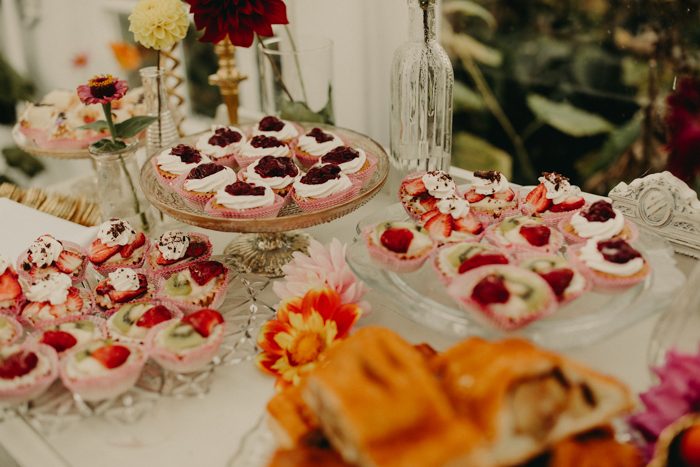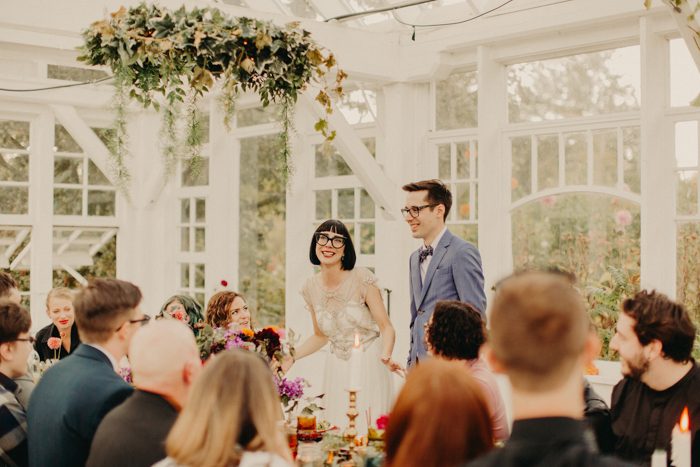 Tam from Blue Lily Events was amazing! She was thoughtful and super patient. She went above and beyond to help us with the planning and execution of our day. Never once did she say she couldn't do something, or scoff at any idea. She gave our small intimate event the same amount of attention and dedication as she would have a larger event.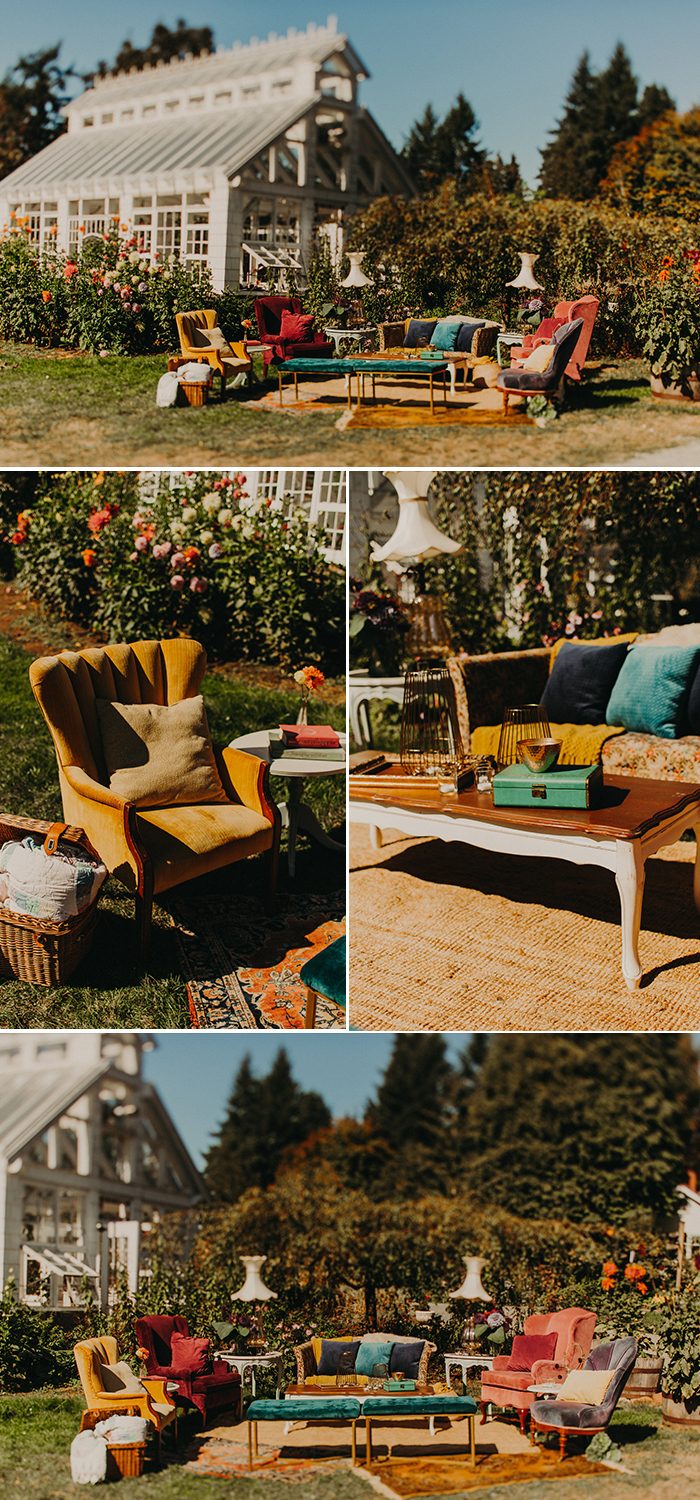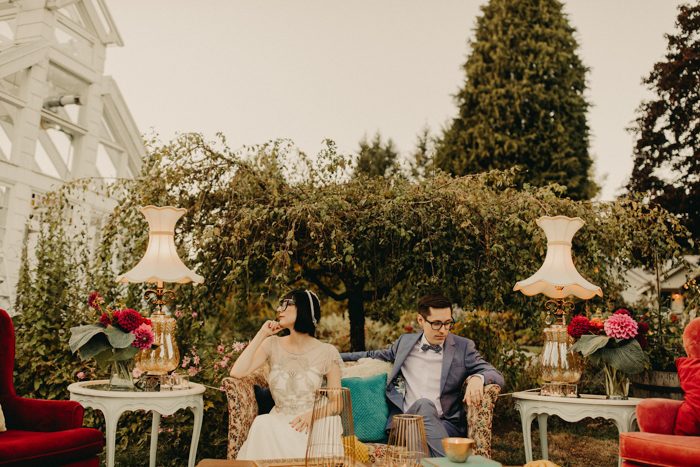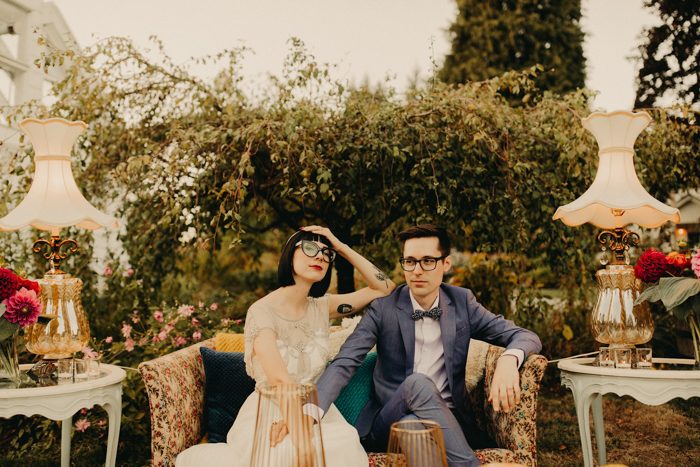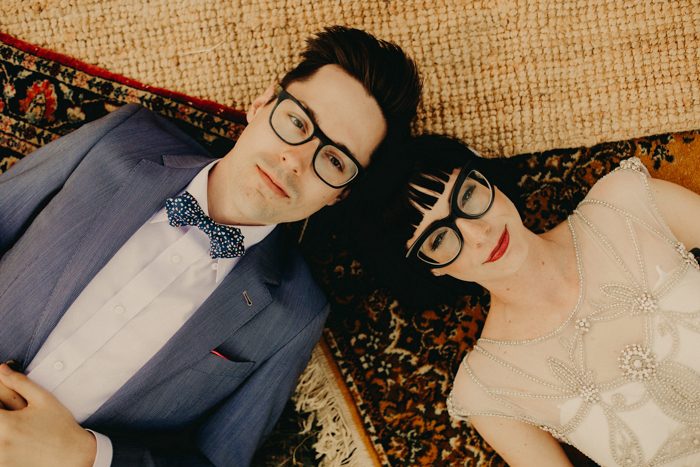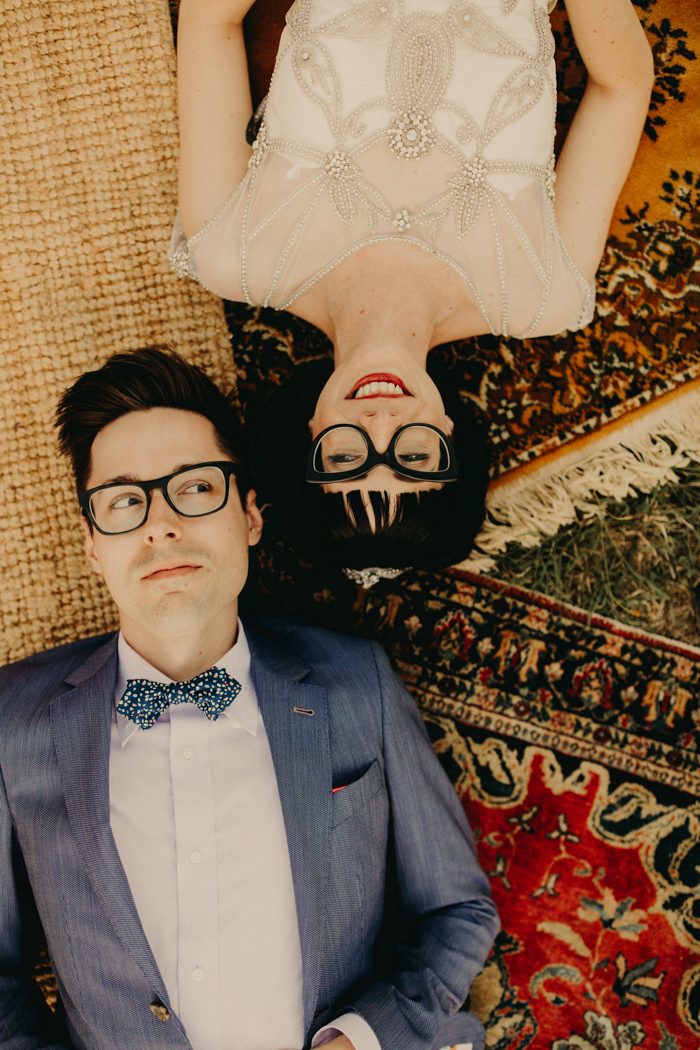 A big thank you to Junebug member Luke Liable Photography for sharing this intimate vintage wedding with us! If you loved the pops of color in this wedding, then check out how smoke bombs and a boat for two made this Jones Lake engagement unbelievably romantic.