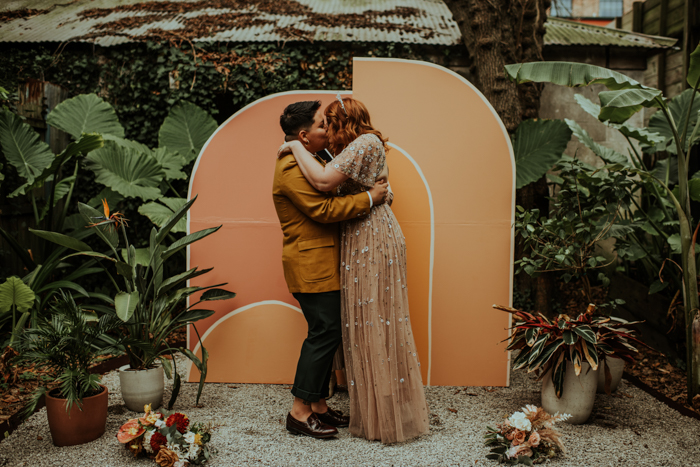 When a Junebug ties the knot, our entire team celebrates! We also cry while looking at our beloved team member marrying the love of her life, swoon over the insanely awesome decor, and gush about every detail for months after the big day. So, as you can imagine, hitting "publish" on Nicole and Oodie's New Orleans elopement has got us all in our feels.
Nicole is our Executive Editor here at Junebug Weddings. As you can imagine, she quite literally could write a template for "how to elope in the most badass way possible," but it was more fun to pull it off herself with the help of Emily Aitken Events and Oodie, of course! Oodie and Nicole's wedding day was not only full of lots of love and style, but creative, sentimental ideas. We love how these two read letters from loved ones on the morning-of and that they fit in a game of gin rummy (a staple in their relationship) before the big "I do."
Maggie Grace Photography and Summer Leigha Photo captured these emotive moments with precision, creativity, and honesty. We dare you not to tear up at least once while looking through them! If you've ever dreamed of a New Orleans elopement, or anywhere for that matter, we know you'll be inspired by Nicole and Oodie's colorful, mid-century day!
The Couple:
Nicole & Oodie
The Wedding:
The Louie, New Orleans, Louisiana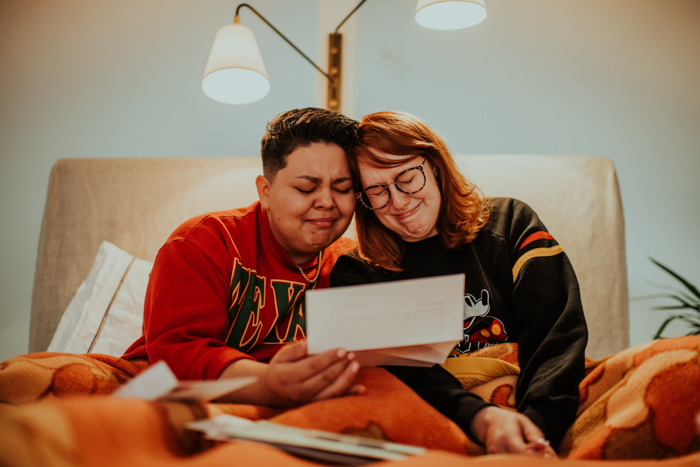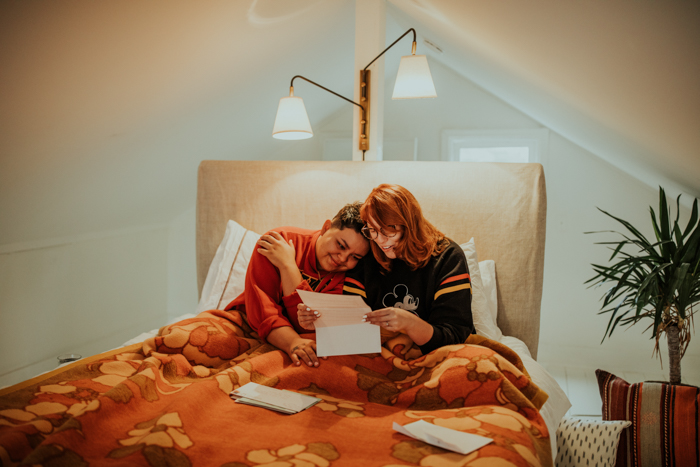 Since we decided to elope, we wanted to find another way for our family and friends to be involved in our day. We asked our closest people to mail us letters that we could open in bed the morning of our wedding. It was the perfect way to start the day, reading love letters to us from the people who care about us most. We cried way more than I think we expected to — thanks, friends and fam — but it was so special to feel close to our people even when we were far away and now we have the letters to read forever and ever!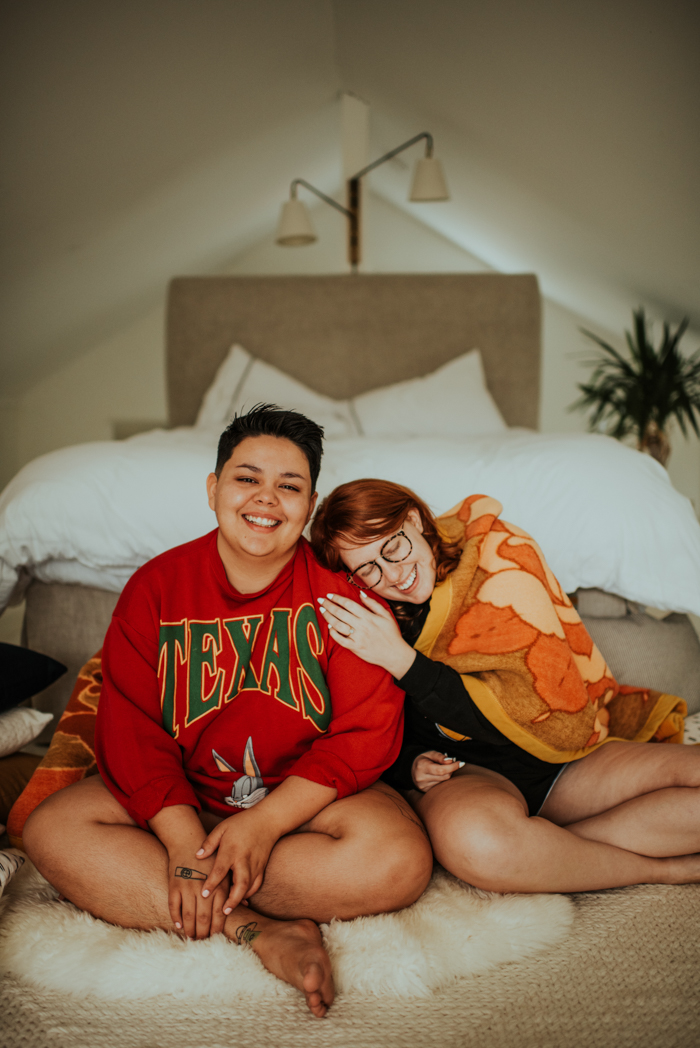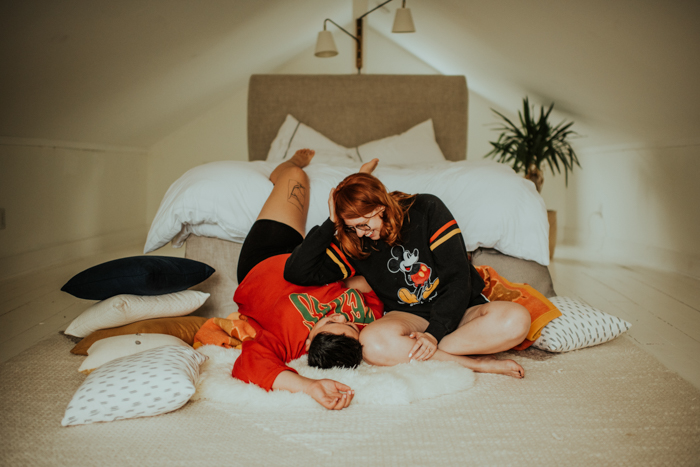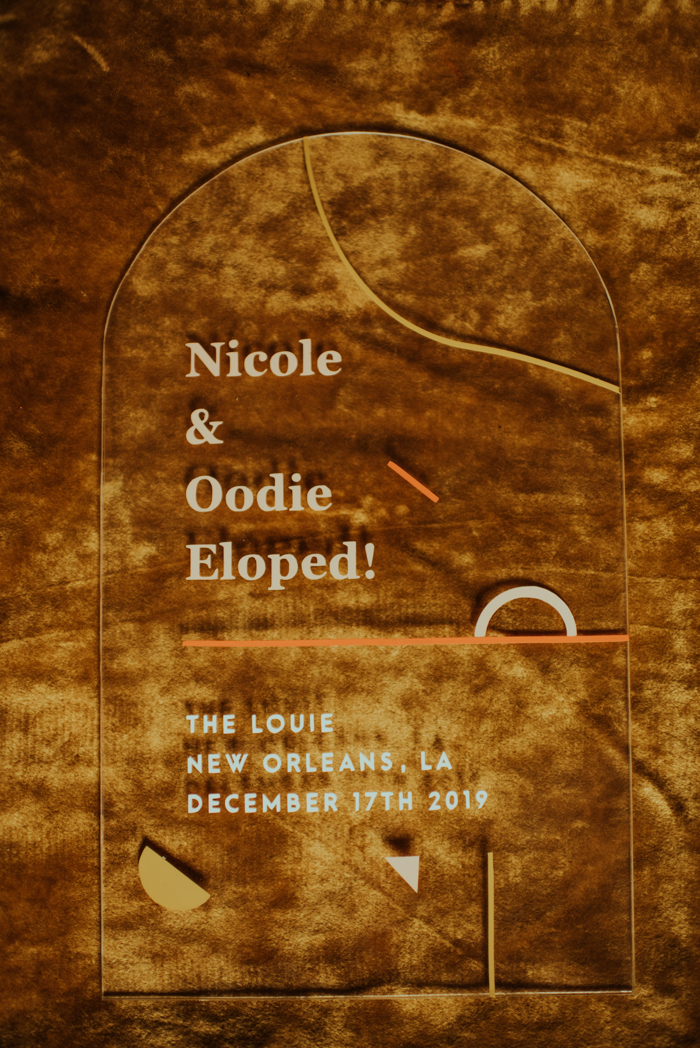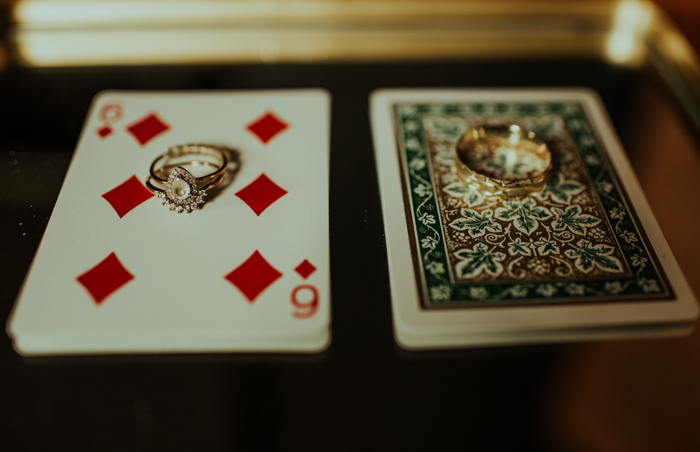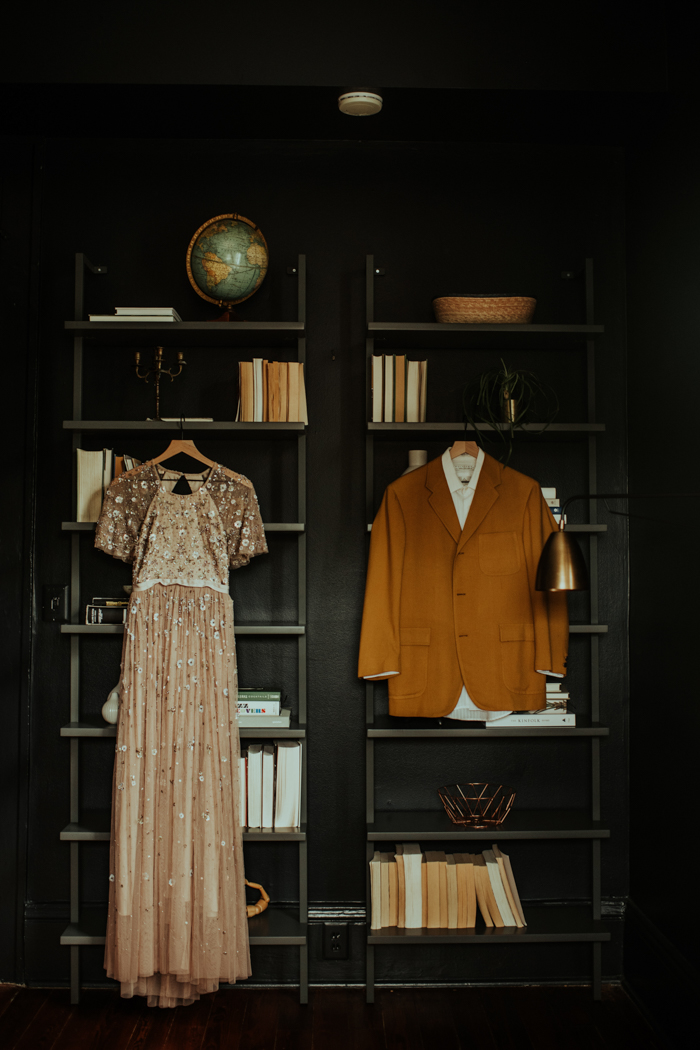 Starry-eyed over this gown? Shop more sparkly styles by Needle & Thread.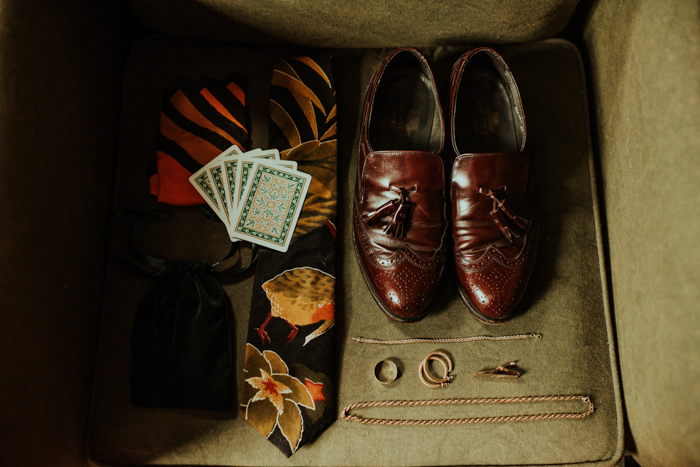 From Oodie on their wedding day oufit: It was important to me that as much of my look came to me secondhand as possible. I hated the idea of buying a new suit I would never wear again and that didn't feel like me in the first place. We spend a lot of weekends vintage and thrift shopping so I used the 8 months leading up to the wedding sourcing each item for my outfit. A few days before the wedding I put it all on and felt like something was missing. One trip to my favorite Austin vintage store led me to the perfect tie to (literally) tie it all together! The whole outfit cost me less than $120!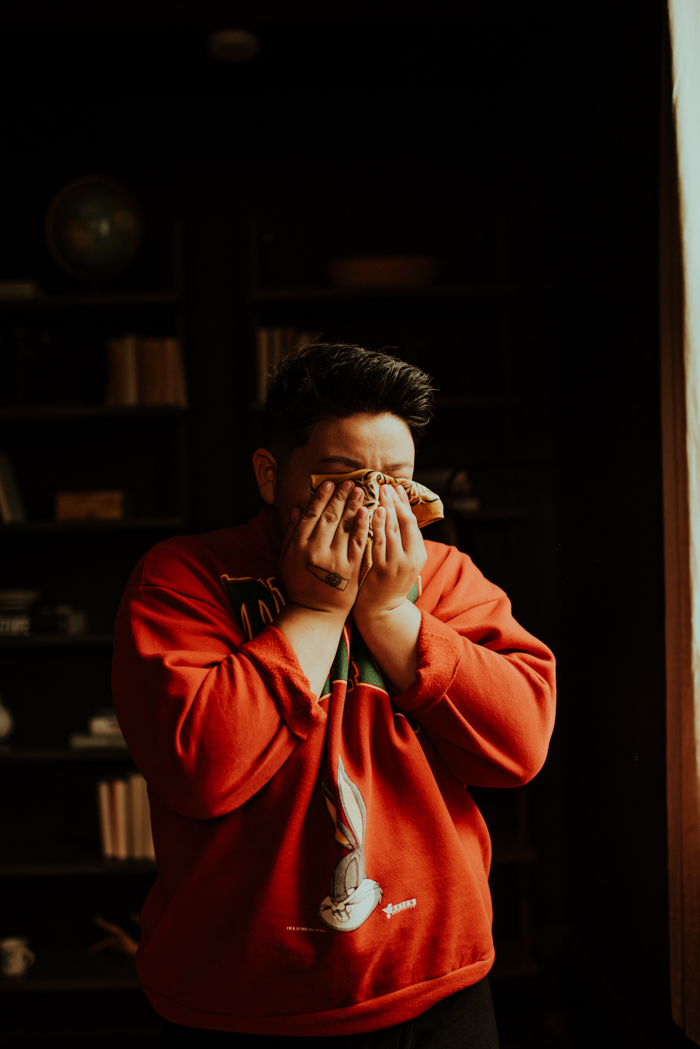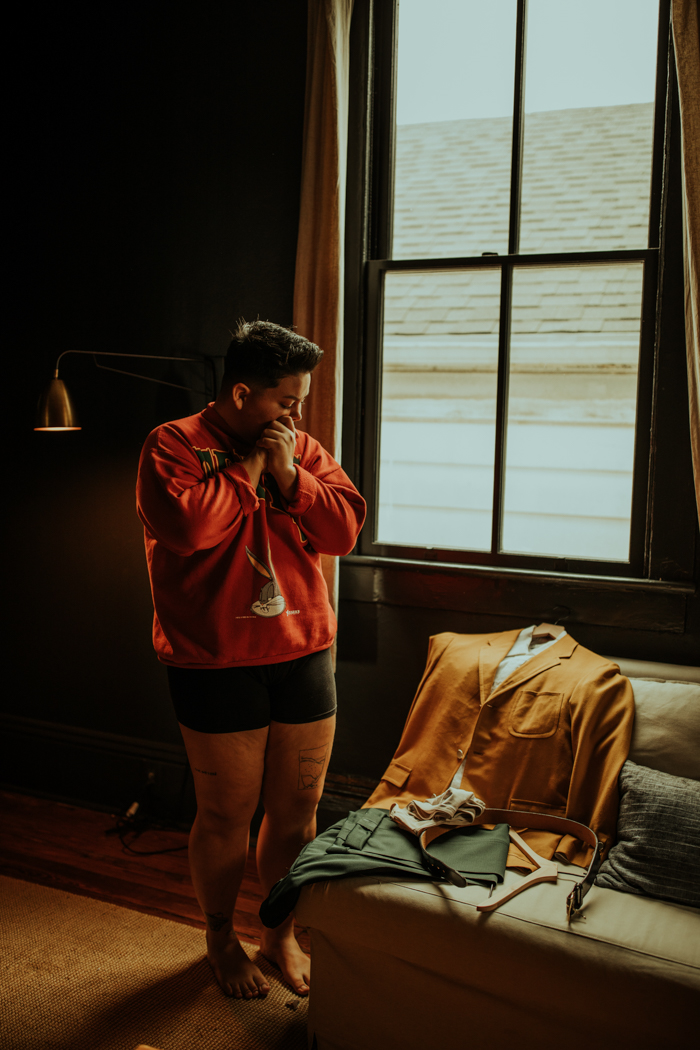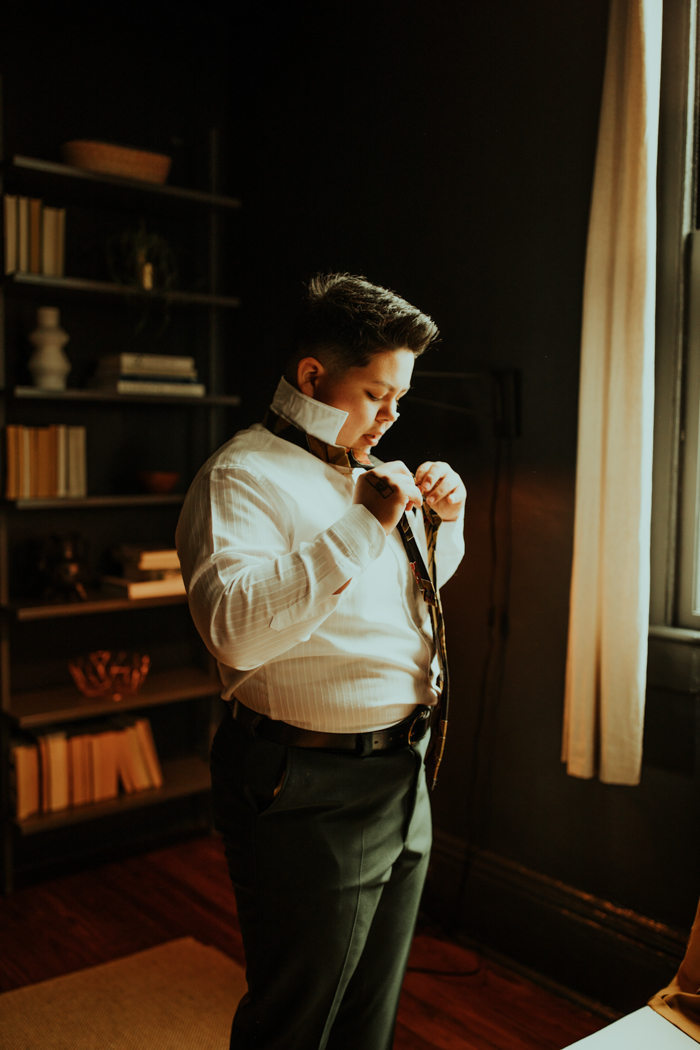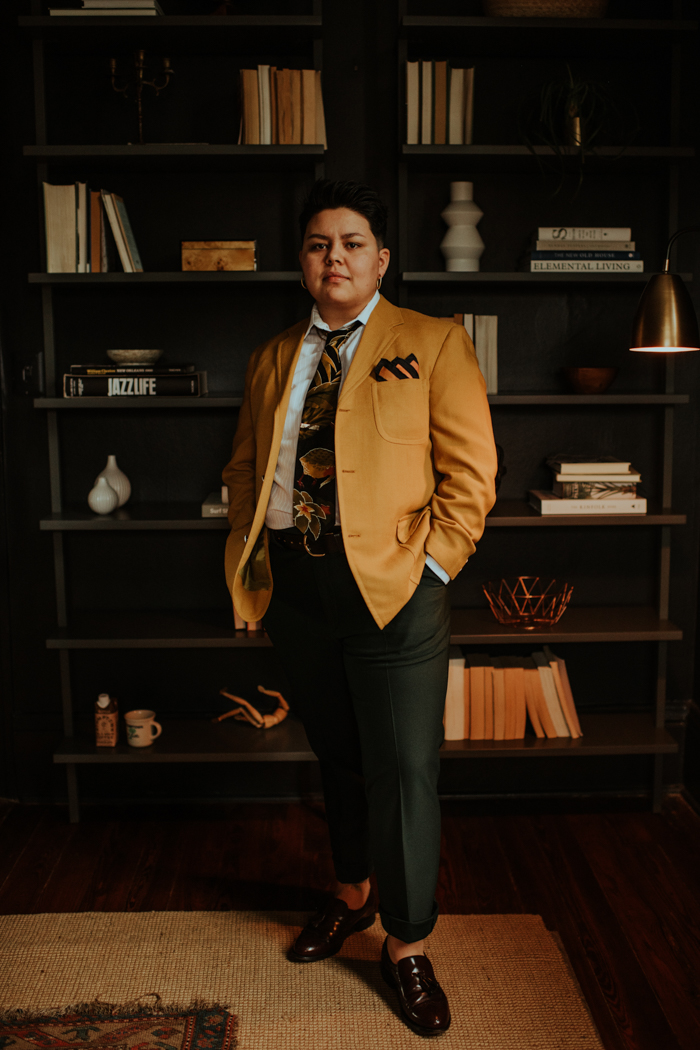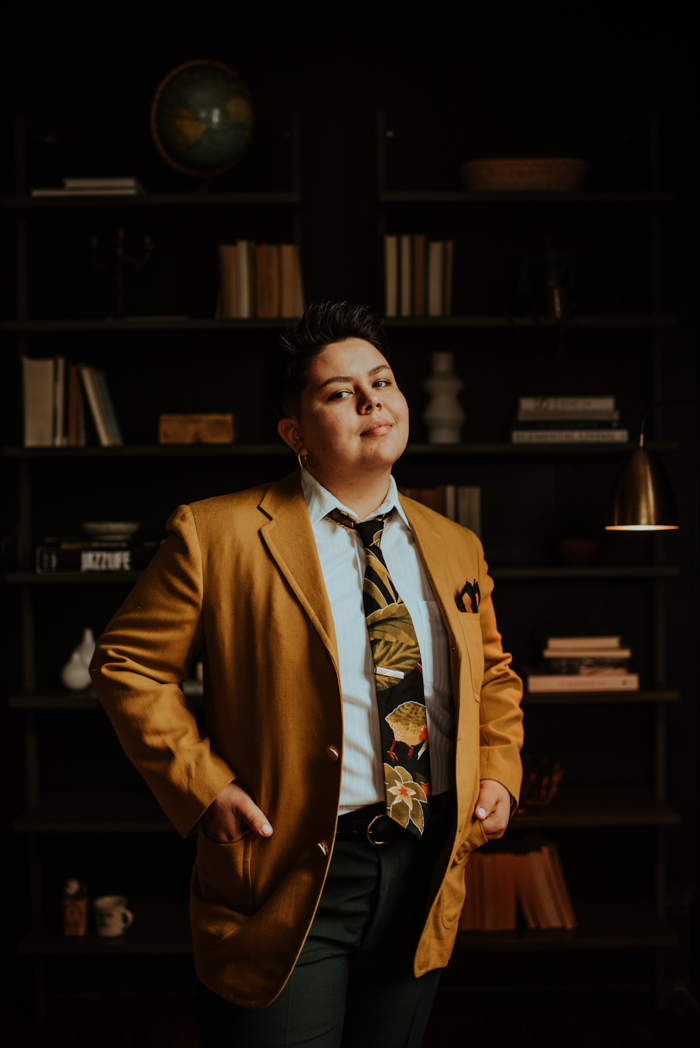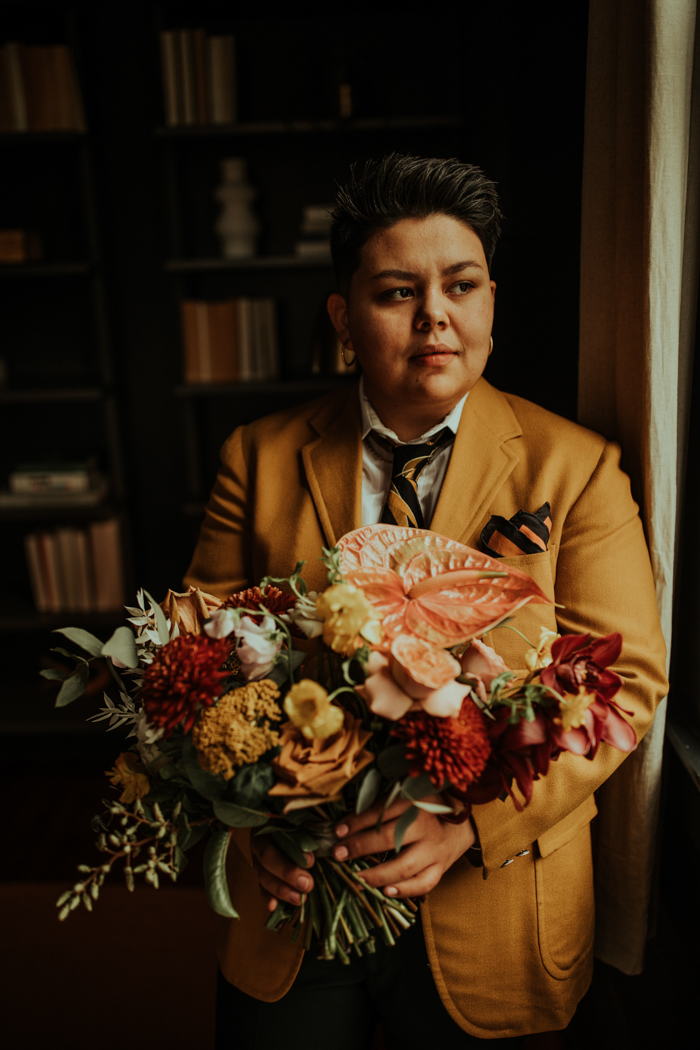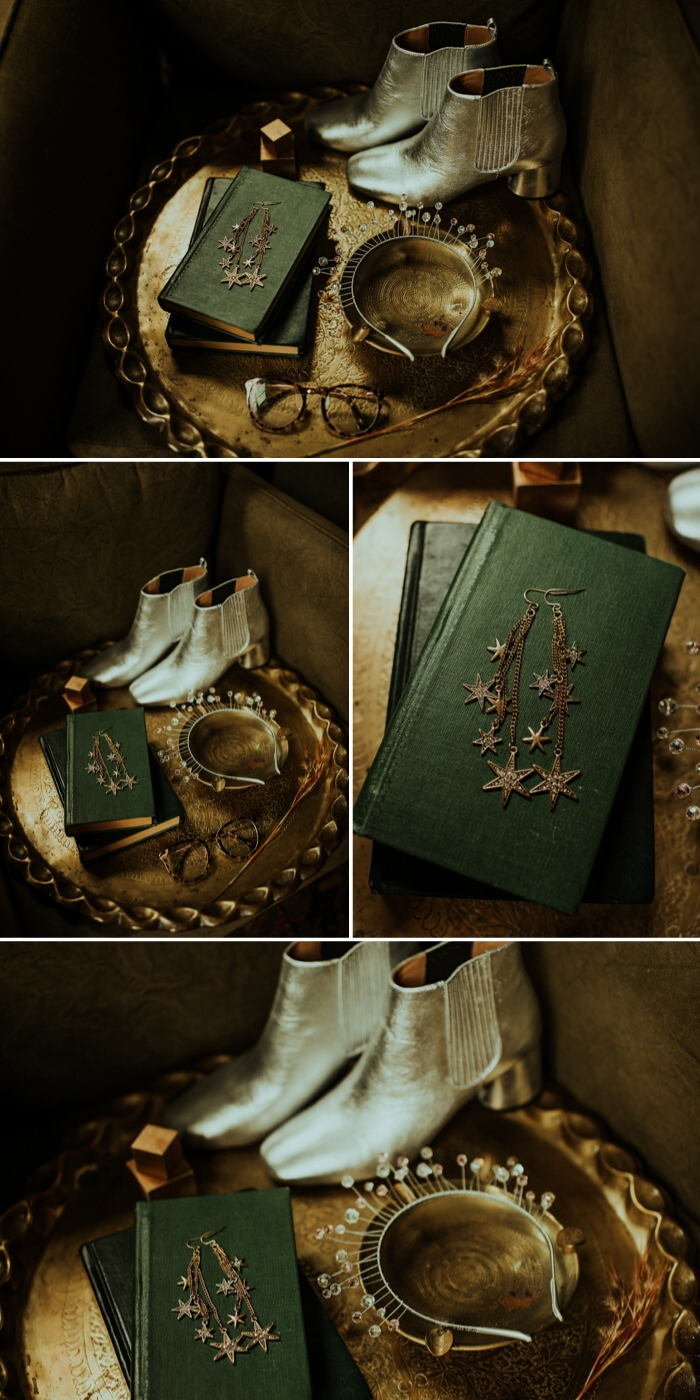 I kept saying that I wanted to look like a sparkly rockstar and really it's true! A crown, silver boots, and a sparkly dress were all I could imagine for myself and I LOVE how it all came together! I stalked my dress online for a year before getting engaged and I happened to find it on sale from a UK department store's website. My version of "bridal" may be different than what some might expect but it's exactly how I wanted to look and feel on my wedding day.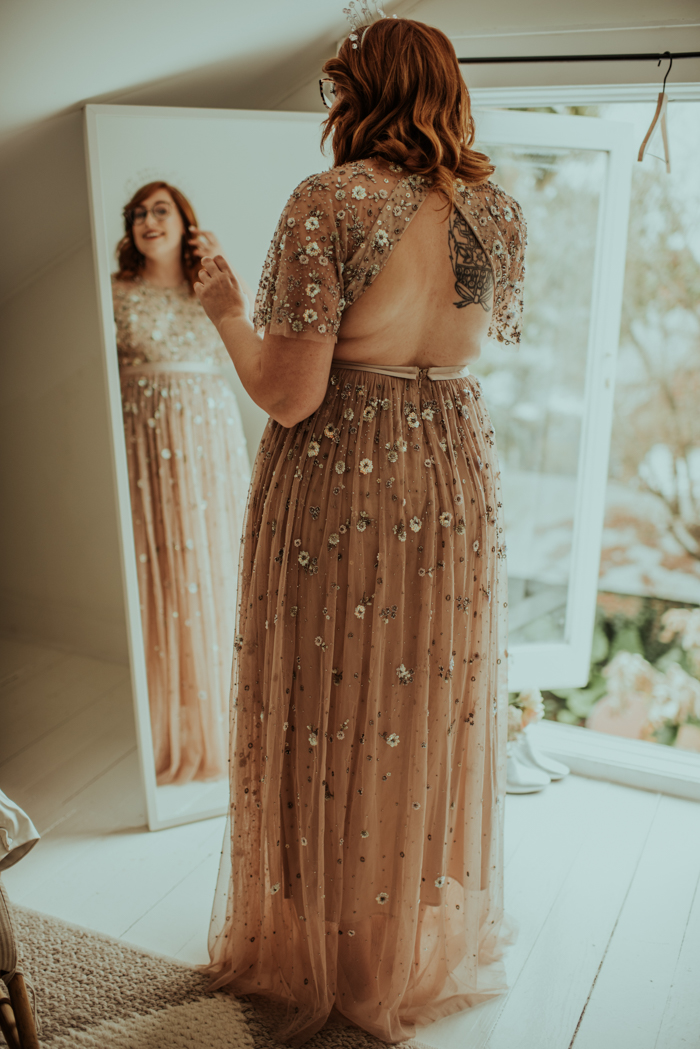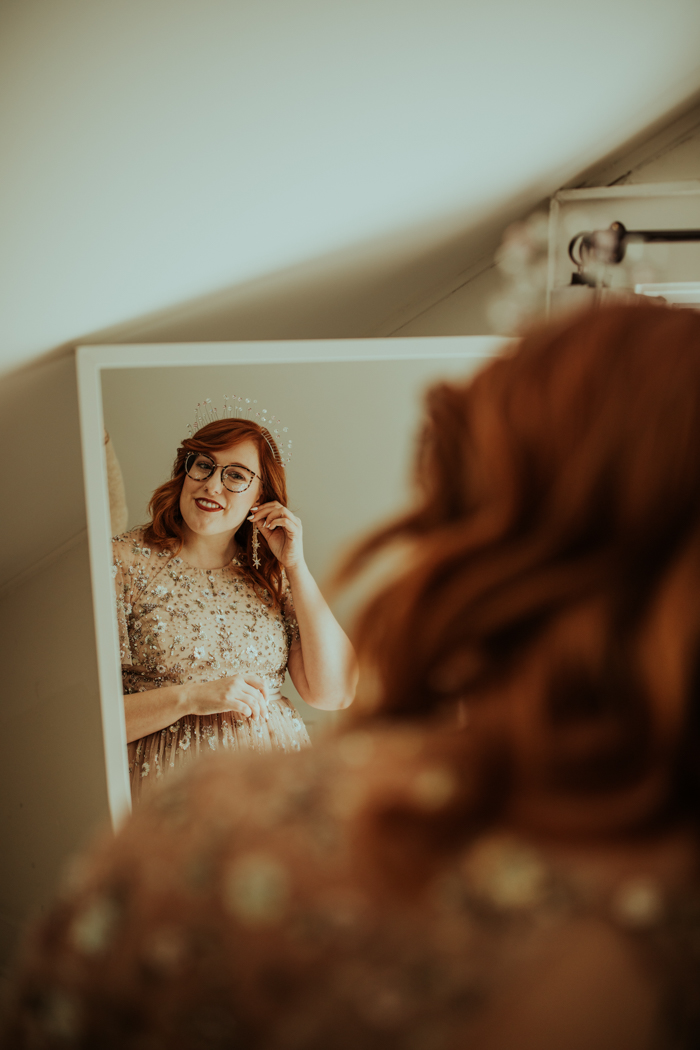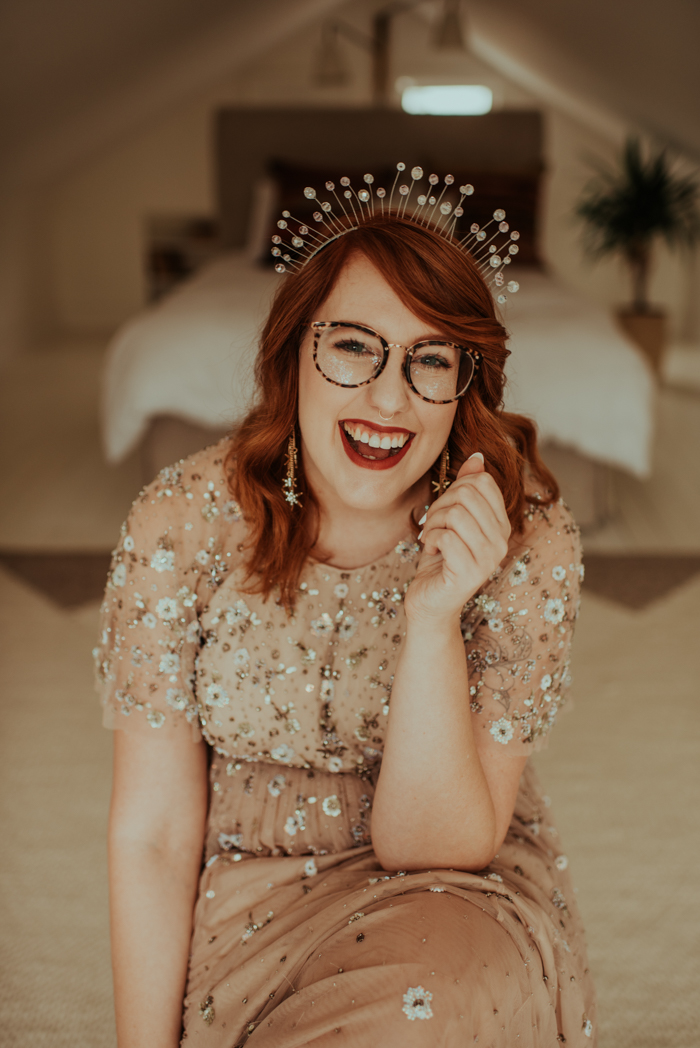 After hiring hair and makeup for the day, I ended up taking it all off and doing my own. It was a tough decision to feel like I was throwing money away as I brushed through my hair and removed my fake lashes, but it was more important to me to stay true to my vision and most of all myself! Our planner Emily rushed to Ulta with instructions to buy sparkles and peach eyeshadow. She returned with a Frozen 2 palette that was perfect and ultimately I loved how my hair and makeup turned out!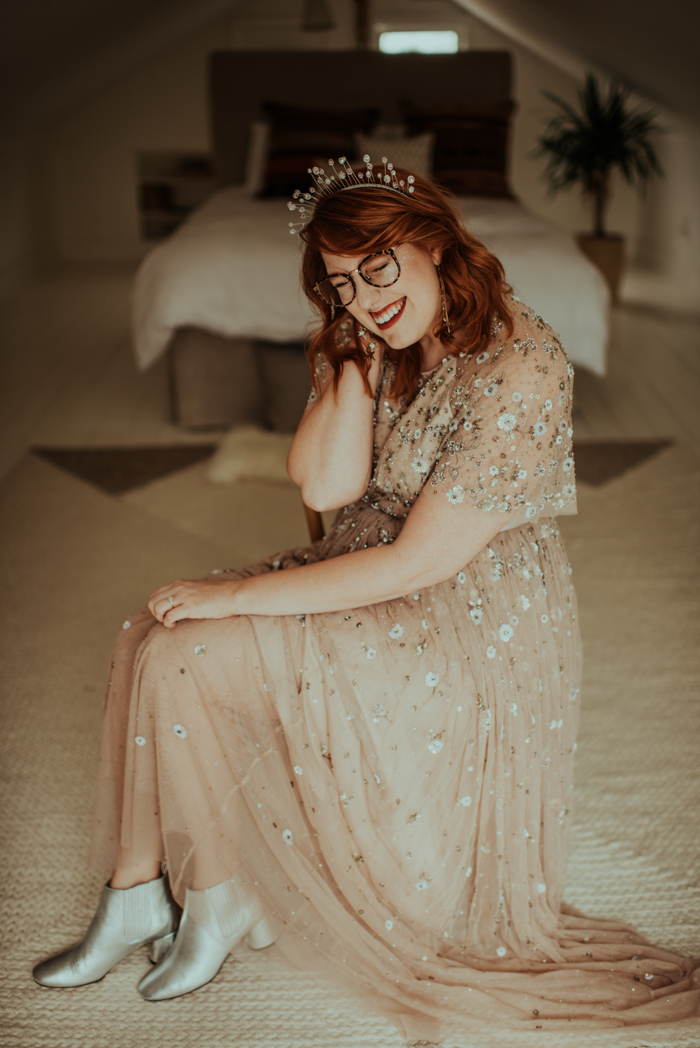 Love Nicole's crown? Shop it right here!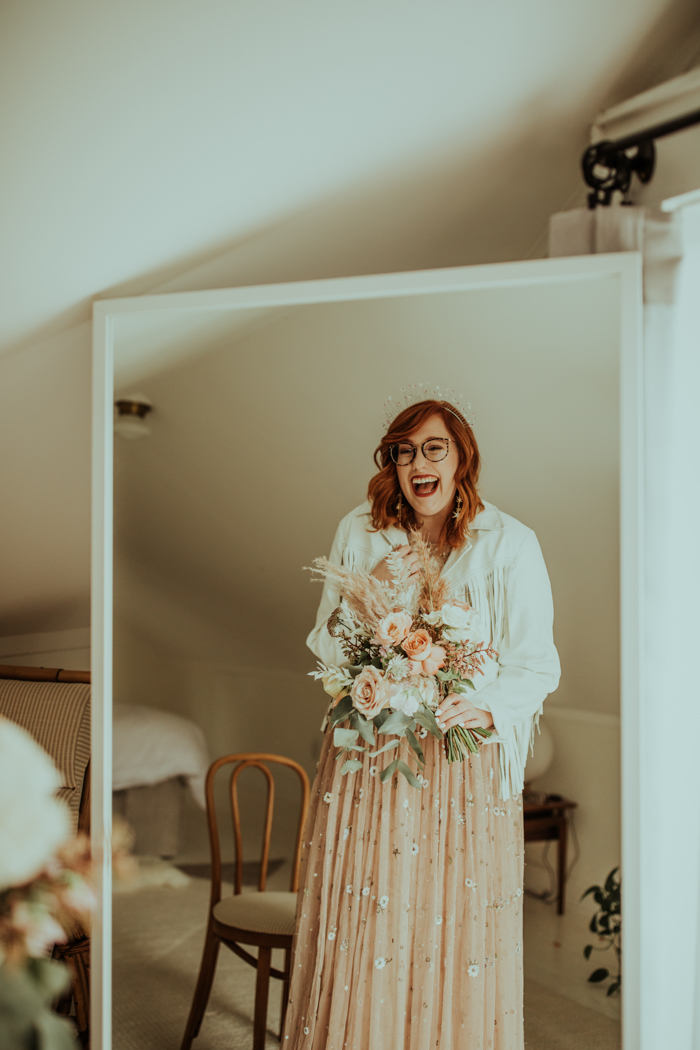 We love New Orleans for its bright colors and diversity (plus it's driving distance from our home in Austin!). Our goal was to find a home we could rent for the wedding where we could stay and also get married. I found The Louie on Instagram through our florist and we immediately knew it was the spot. We had the first wedding at the space and the owners are incredible and were so accommodating. We especially love that we can go back and stay at The Louie to celebrate anniversaries in the future!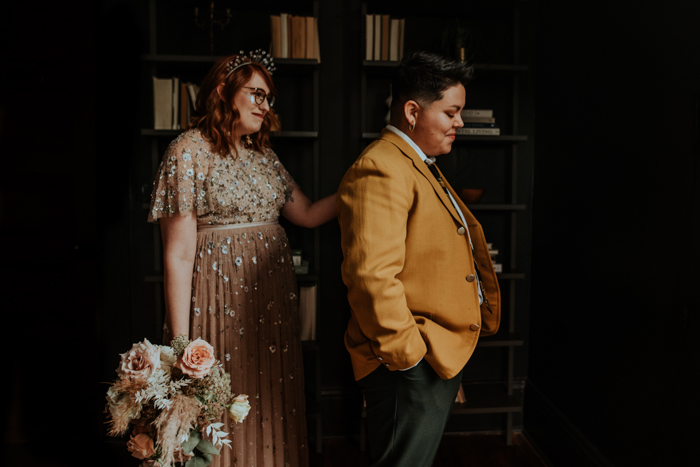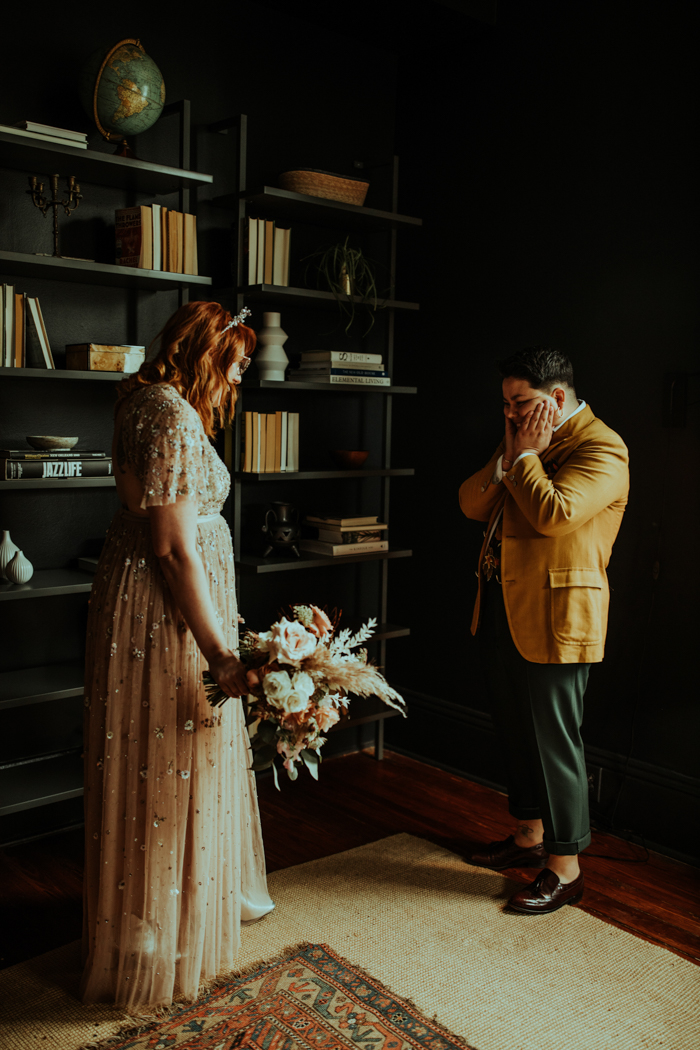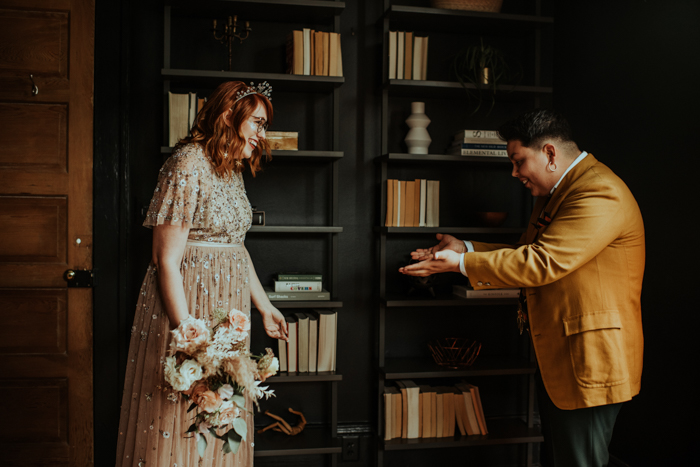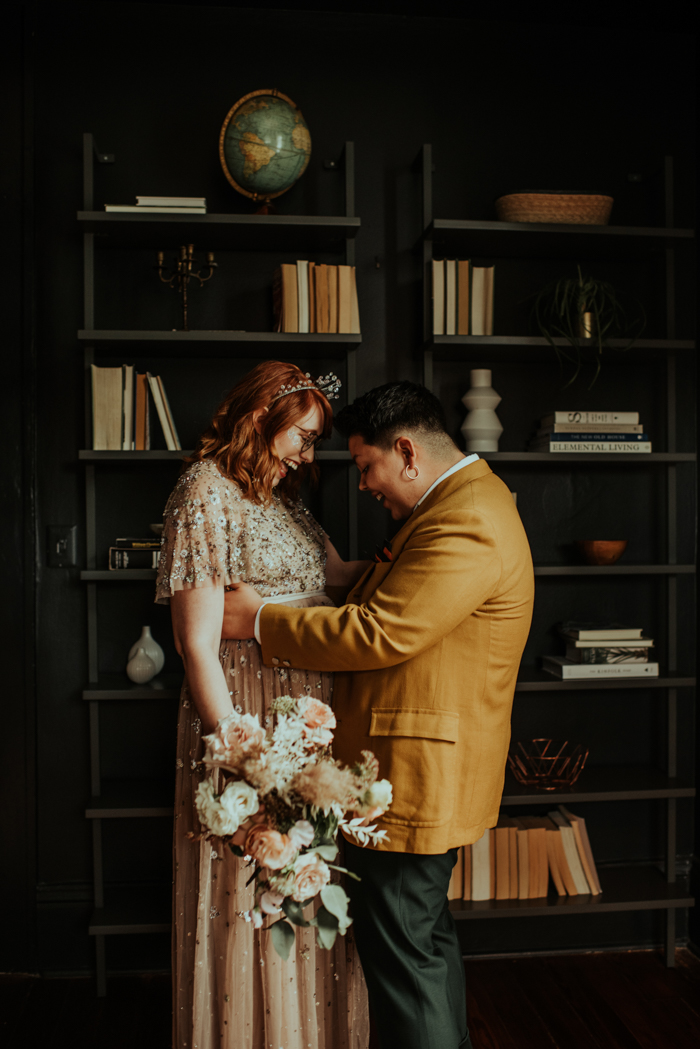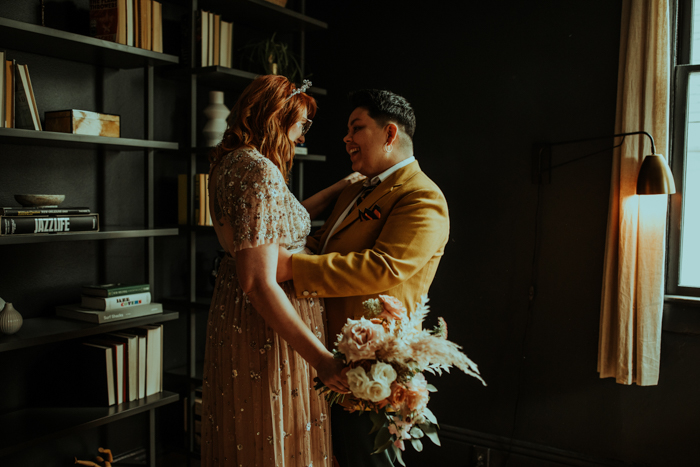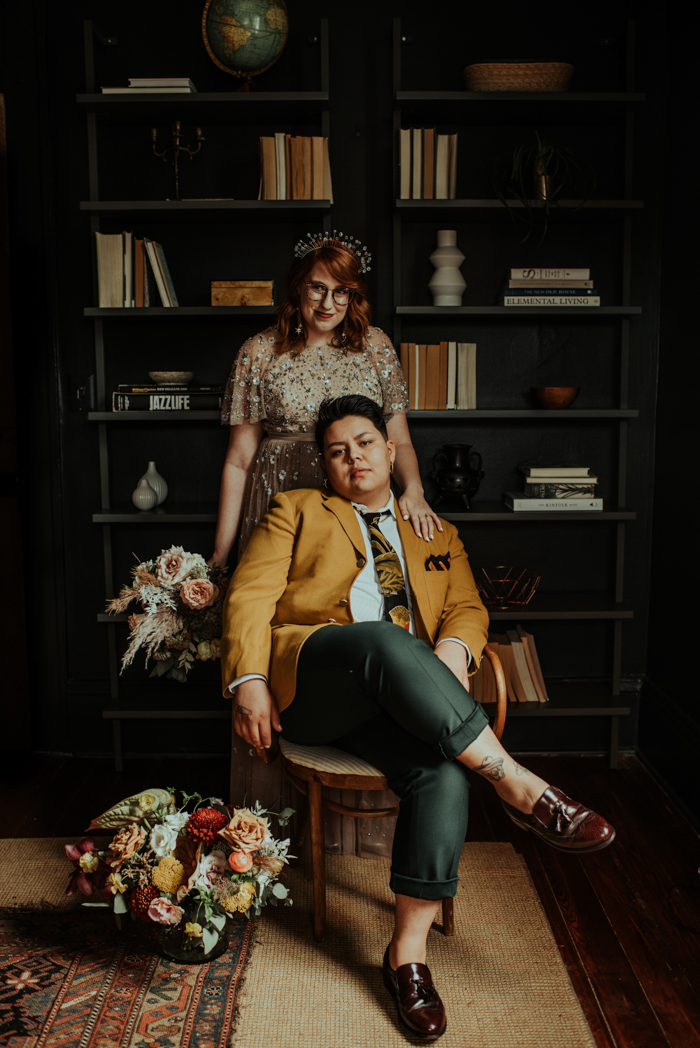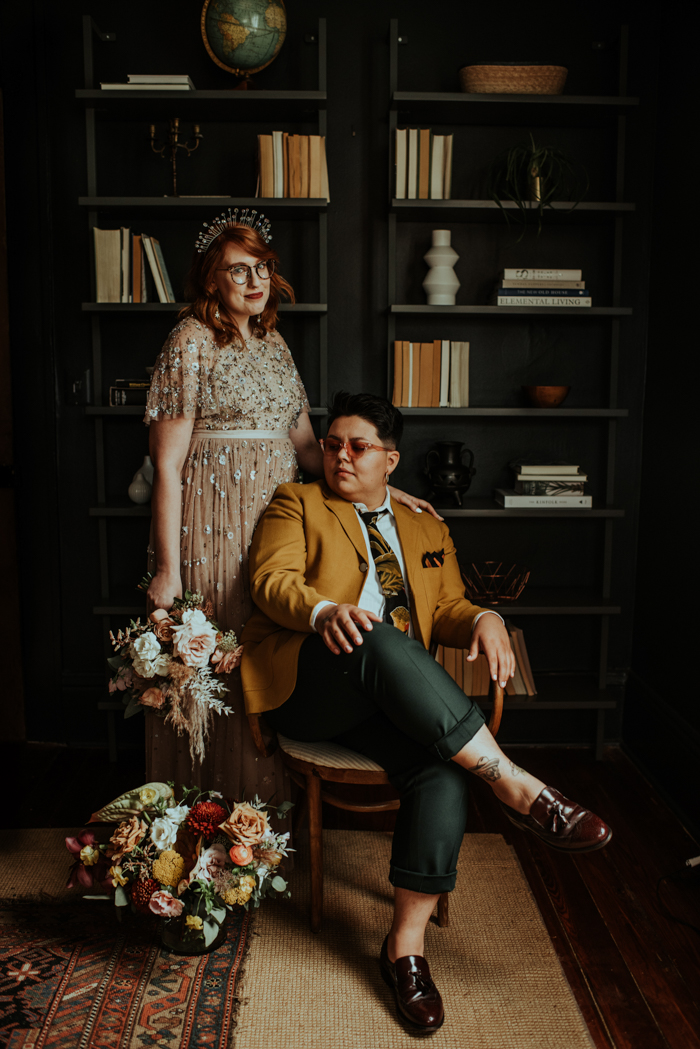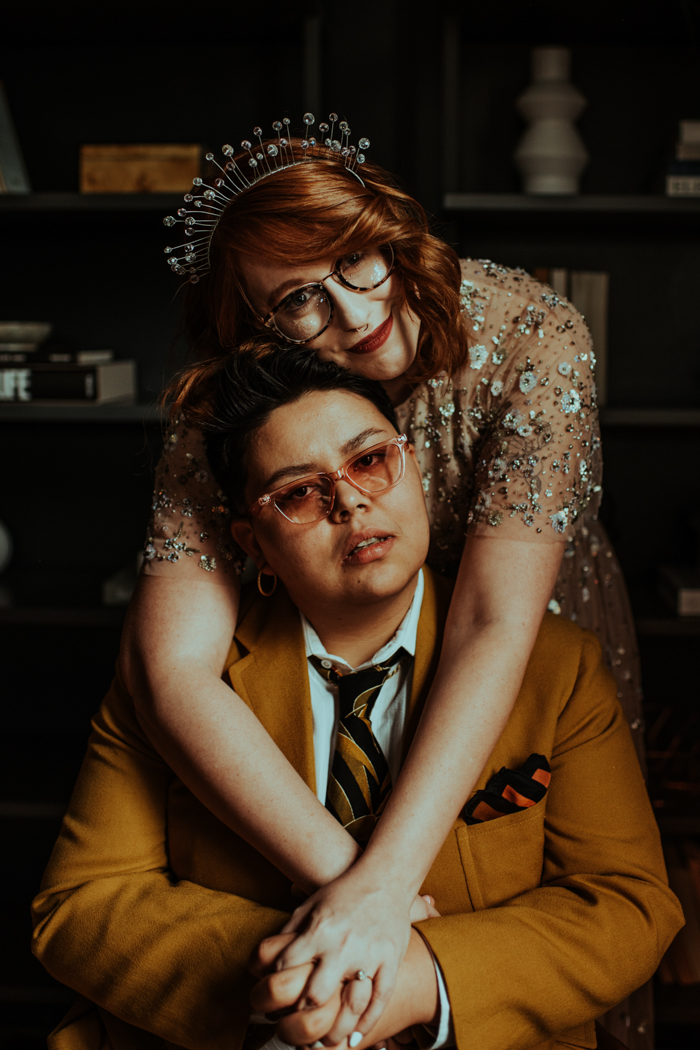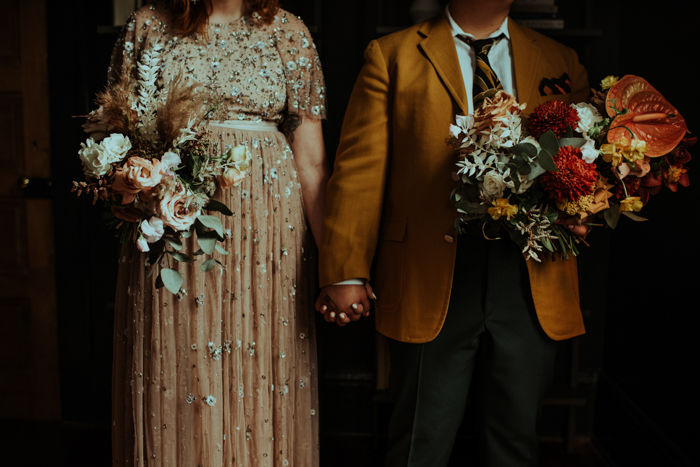 Another thing we did was play rummy together before our ceremony! We've been playing rummy since our early dating days and initially planned to go to a coffee shop the morning of the wedding for a game or two. We decided to stay at The Louie instead to soak up our time there and make use of the gorgeous porch overlooking the backyard. This totally helped get out any jitters we had and allowed us to connect before heading down to say "I do."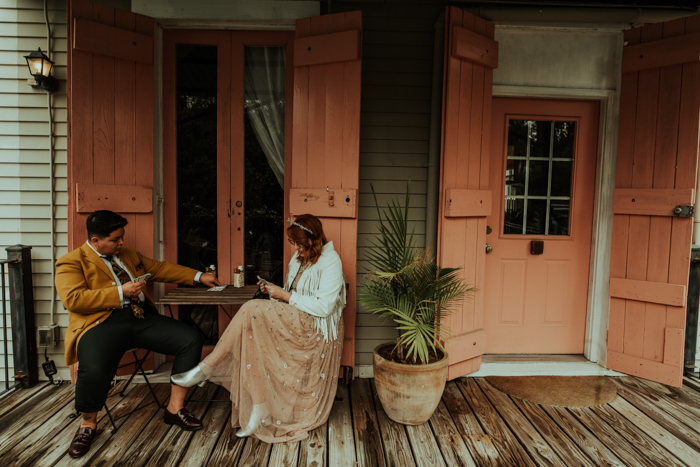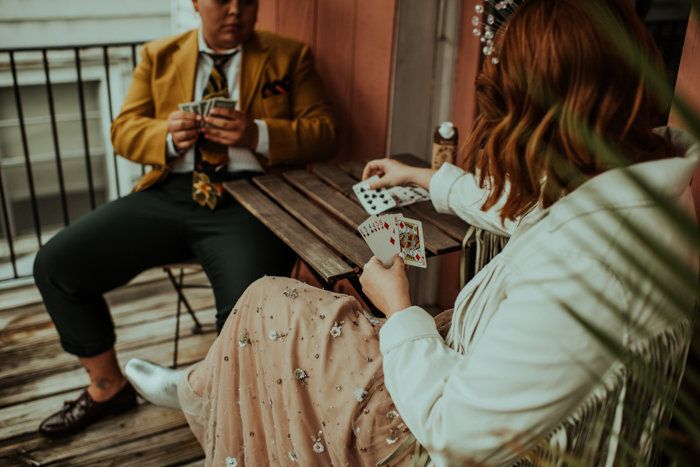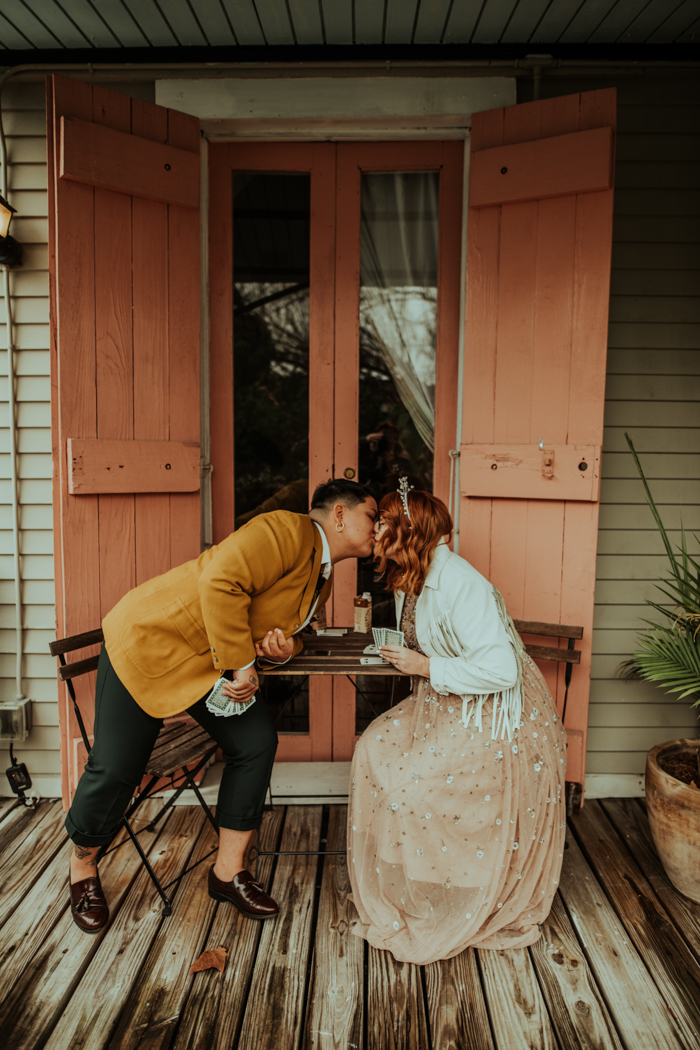 We envisioned a colorful, mid-century backyard elopement with fun shapes and a little bit of a tropical vibe. To say we (AKA the brilliant Emily Aitken Events) nailed it would be an understatement! We pulled inspiration from '70s interiors and our own apartment as well as the vibrant spirit of New Orleans. Emily helped us every step of the way from choosing colors and shapes for our DIY backdrop to implementing special handmade pieces into our dinner table. We wanted it to feel bright, we wanted it to feel warm, we wanted it to feel curated especially for us.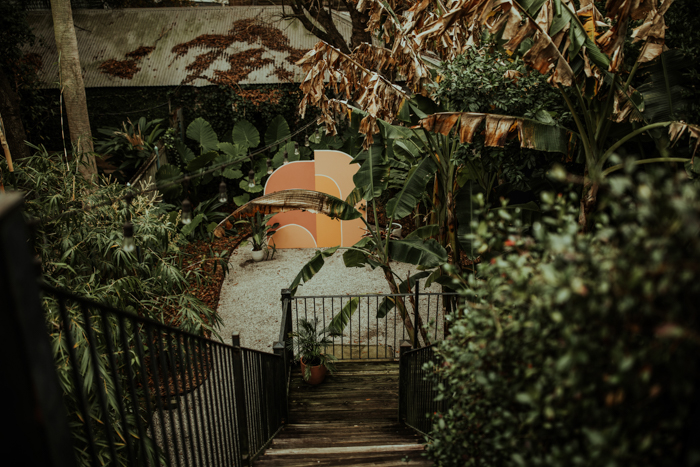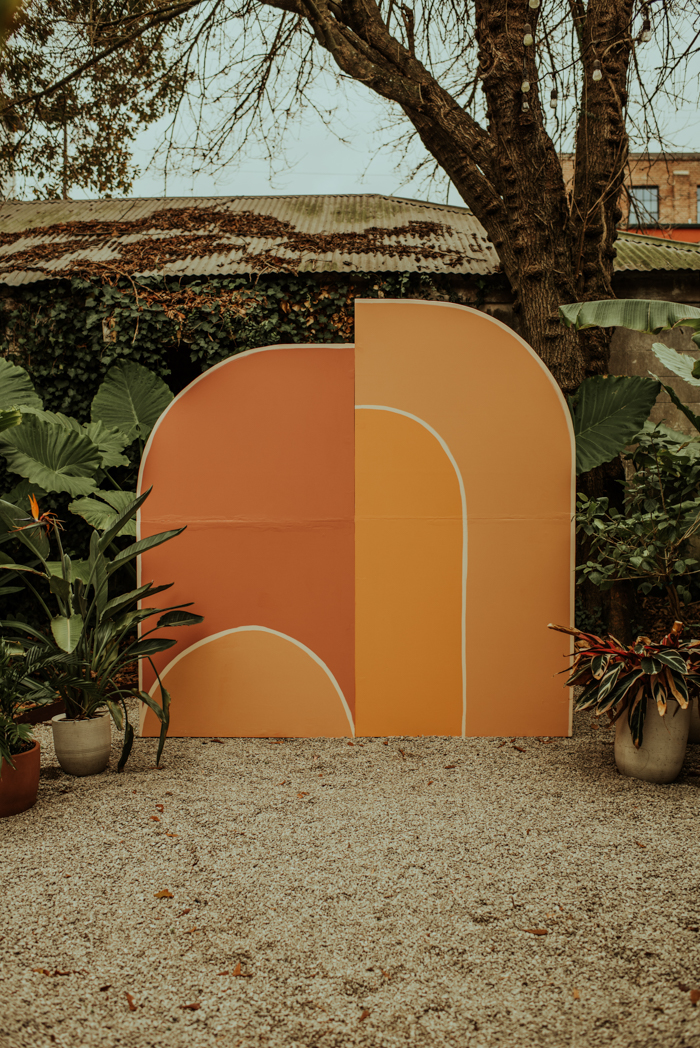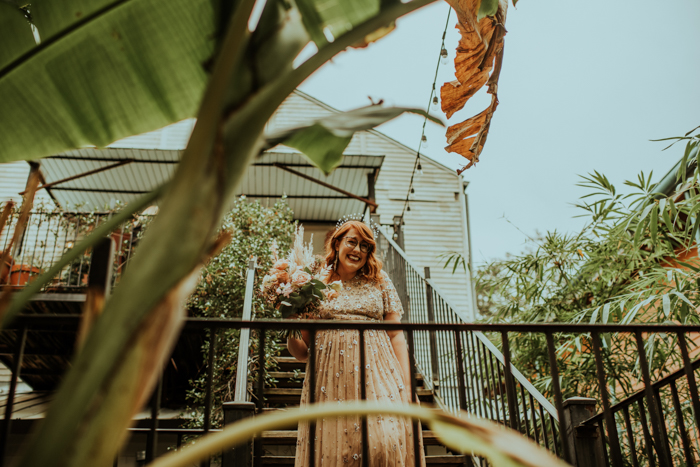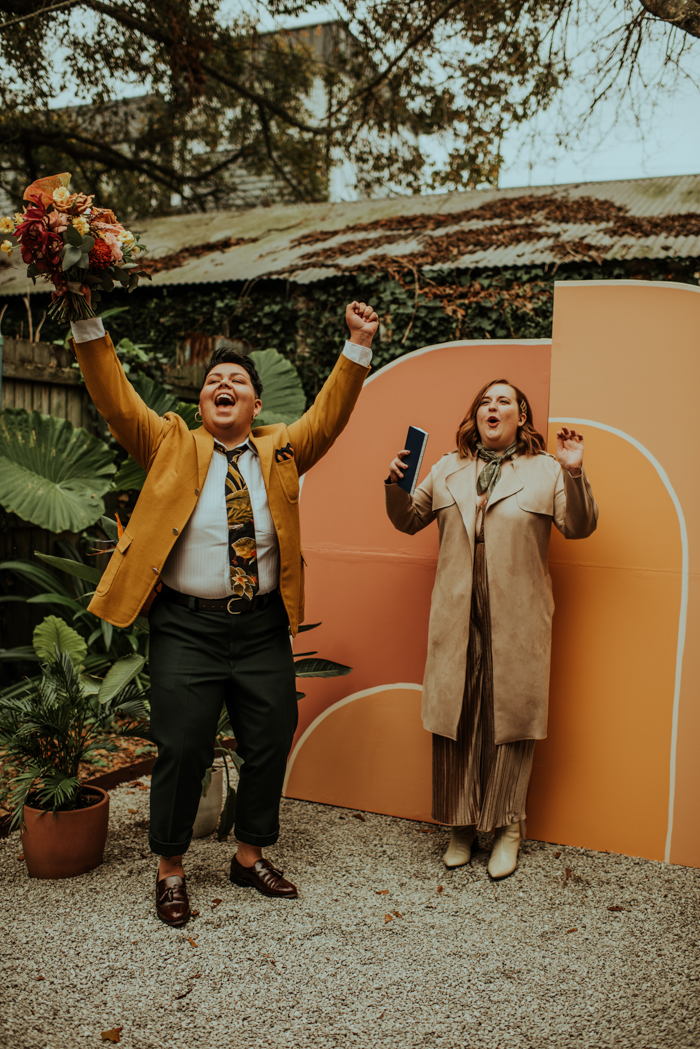 The biggest surprise was Oodie and Becky cheering me on as I walked down the aisle (stairs). I have seen thousands of weddings in my five years working for Junebug and have never seen that before! I was overcome with emotion and cried the whole way to the altar.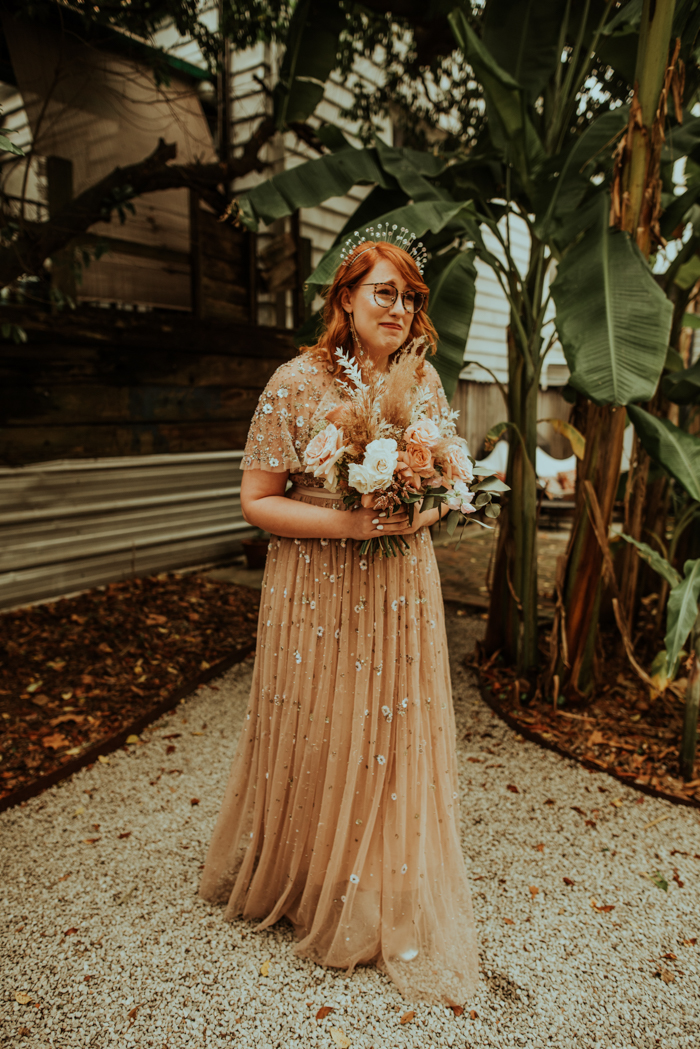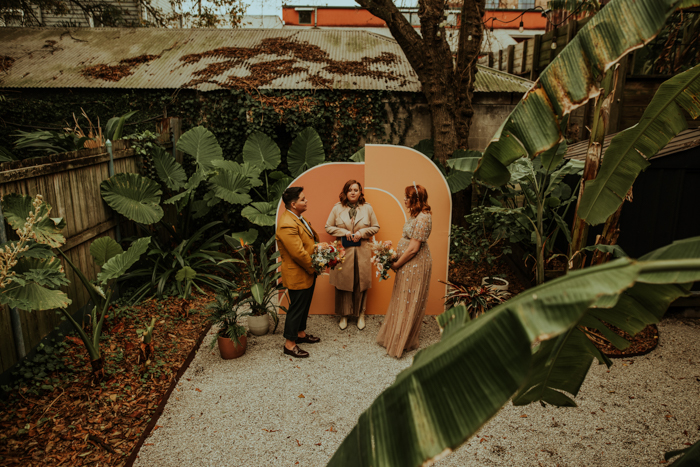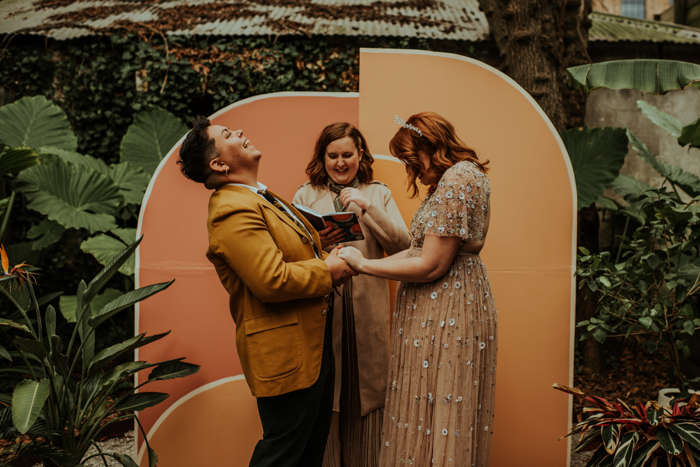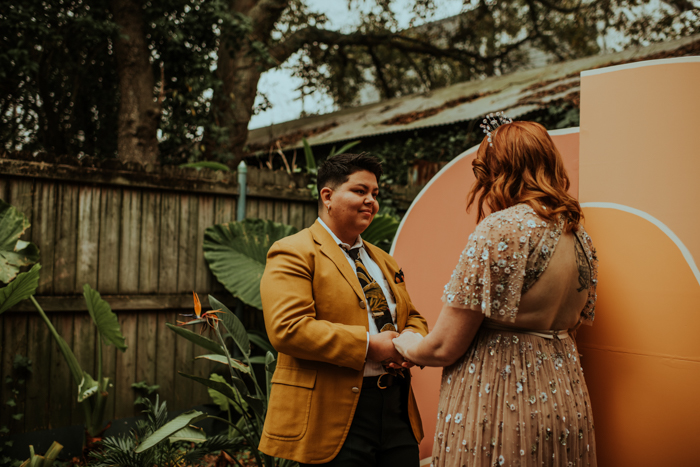 A lot of our ceremony was truly a surprise. We wrote our own vows and asked our officiant, our dear friend Becky who knows us better than anyone, to write a ceremony that felt like us. She started the ceremony by having us stop and take a deep breath together and I think everyone should do this!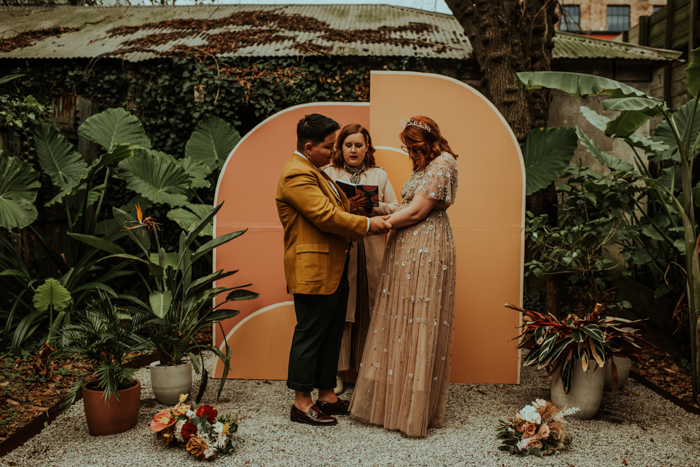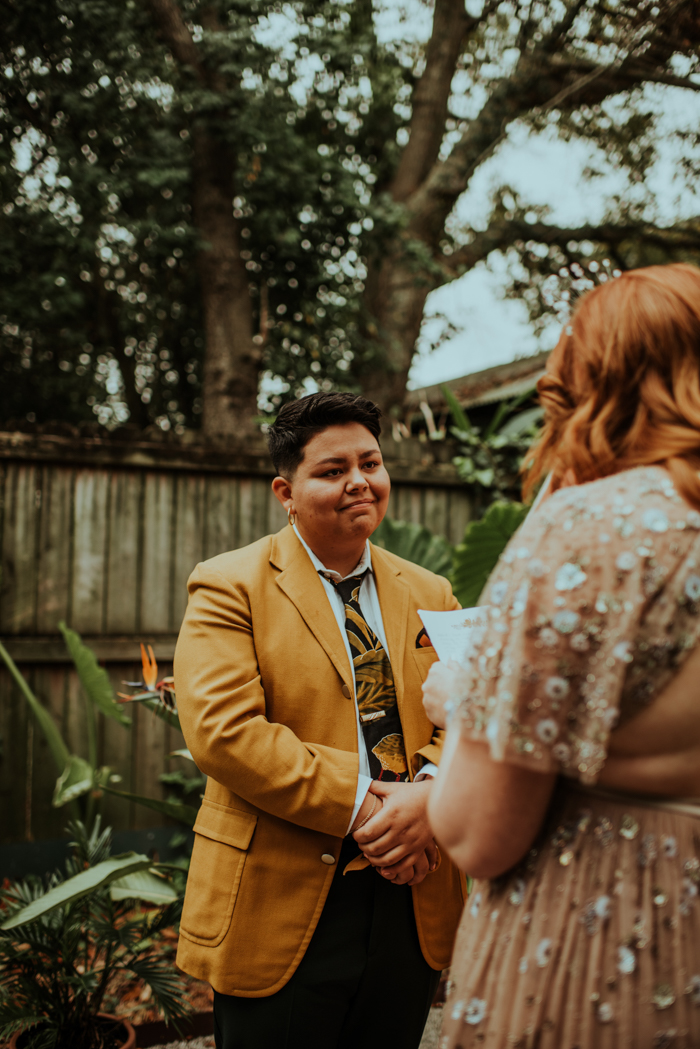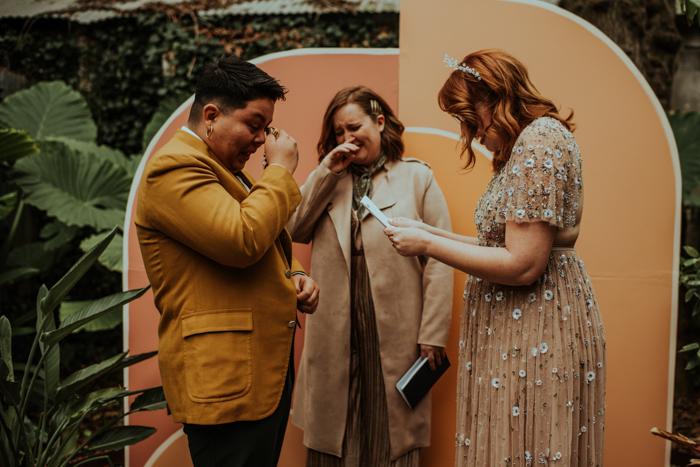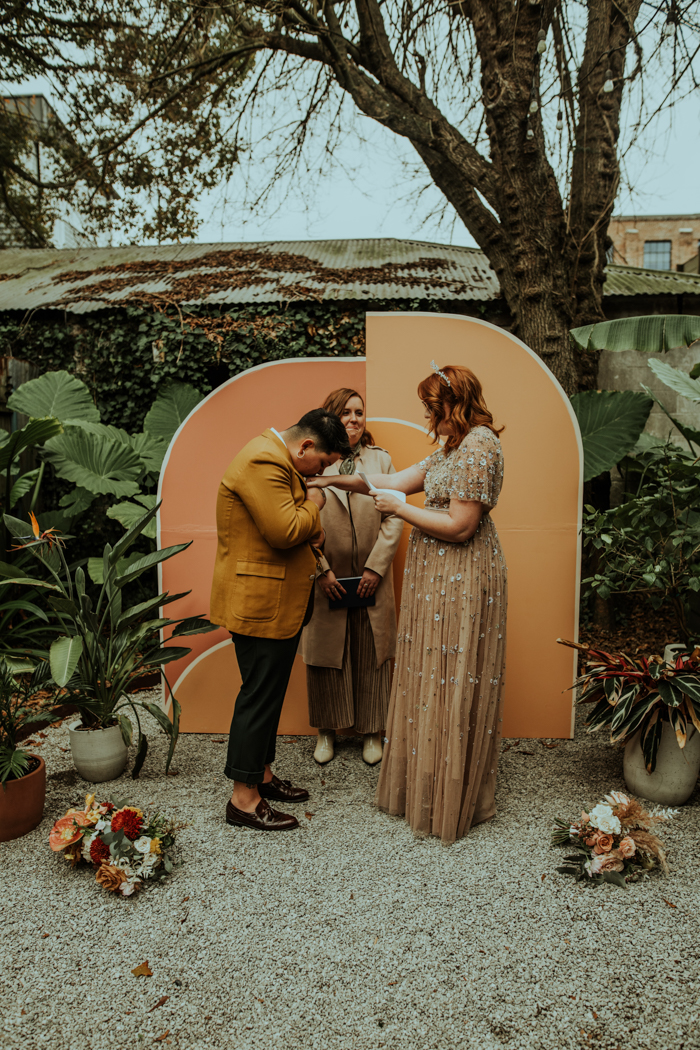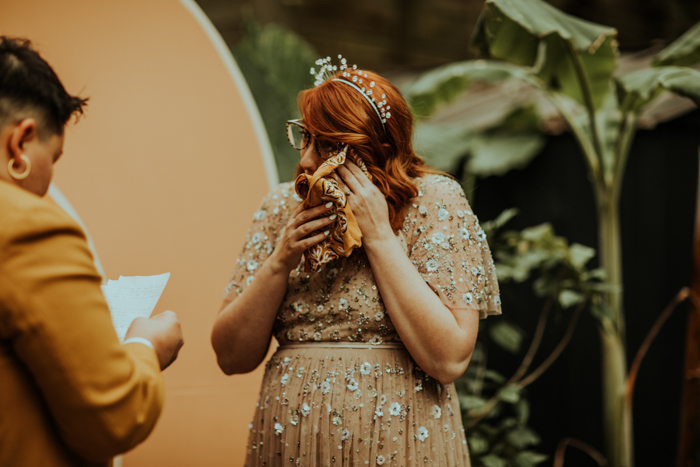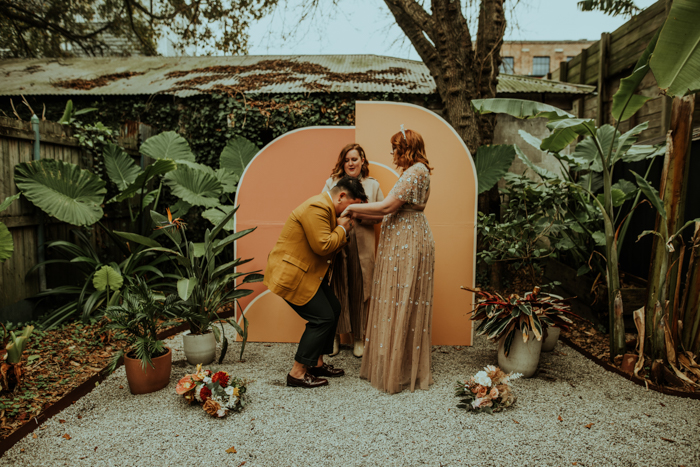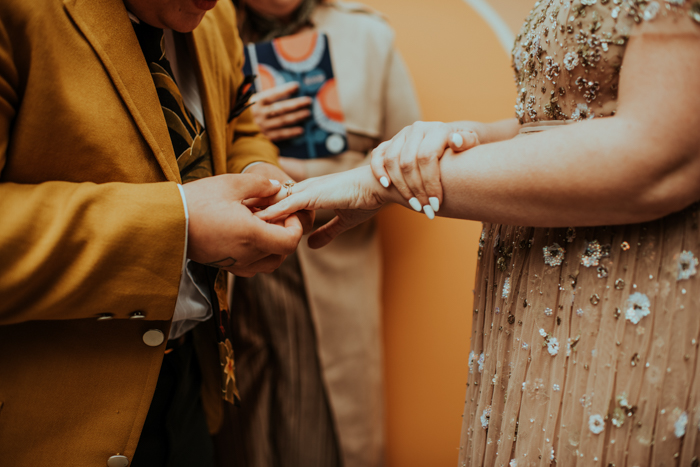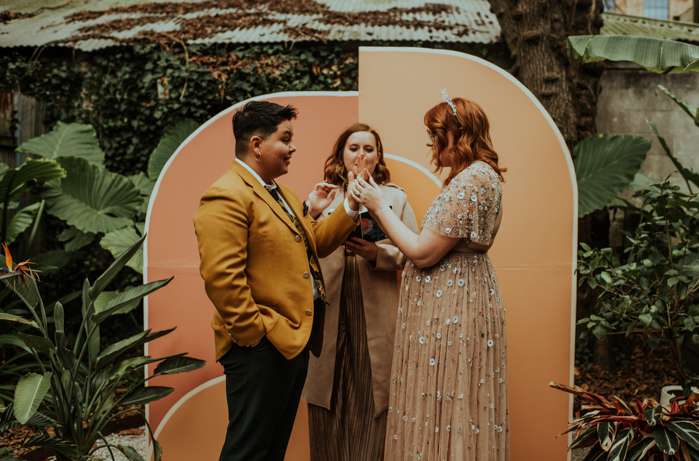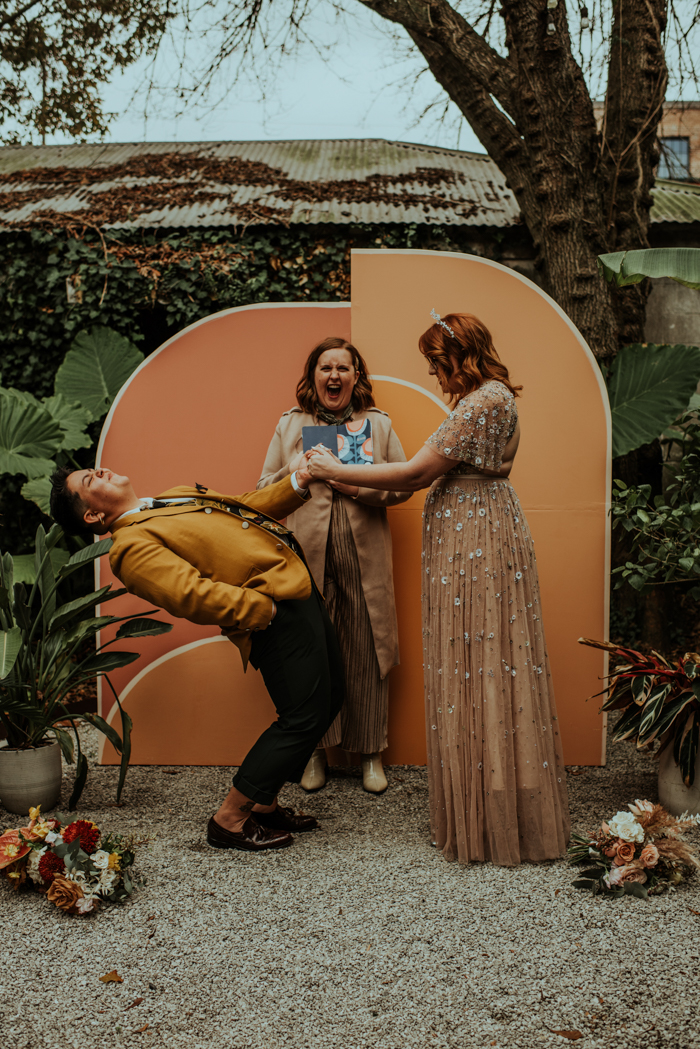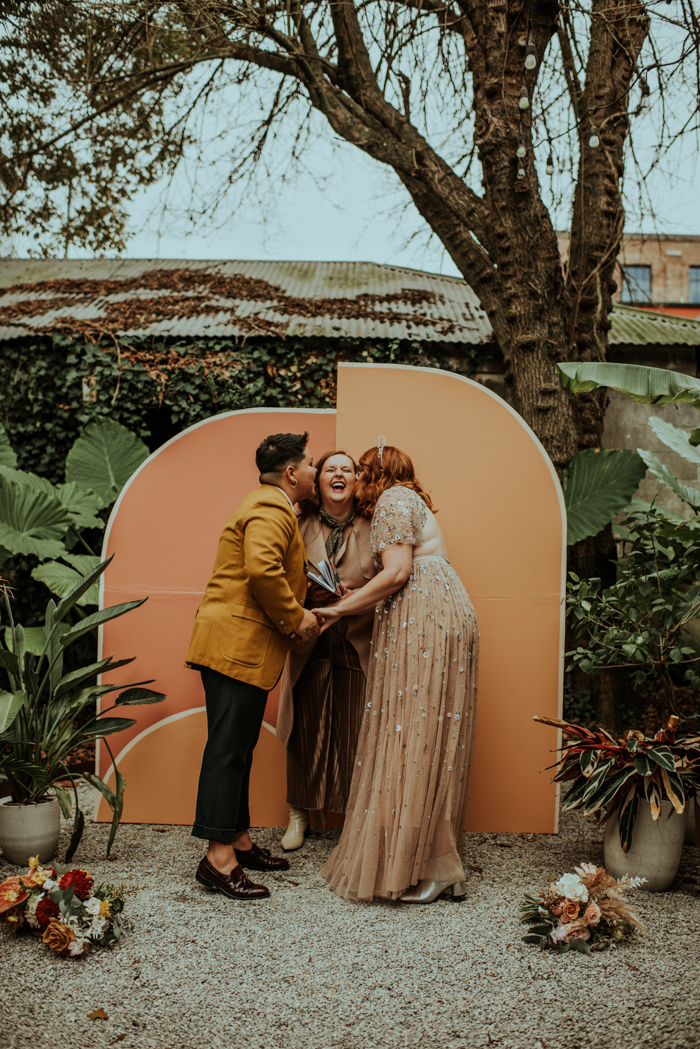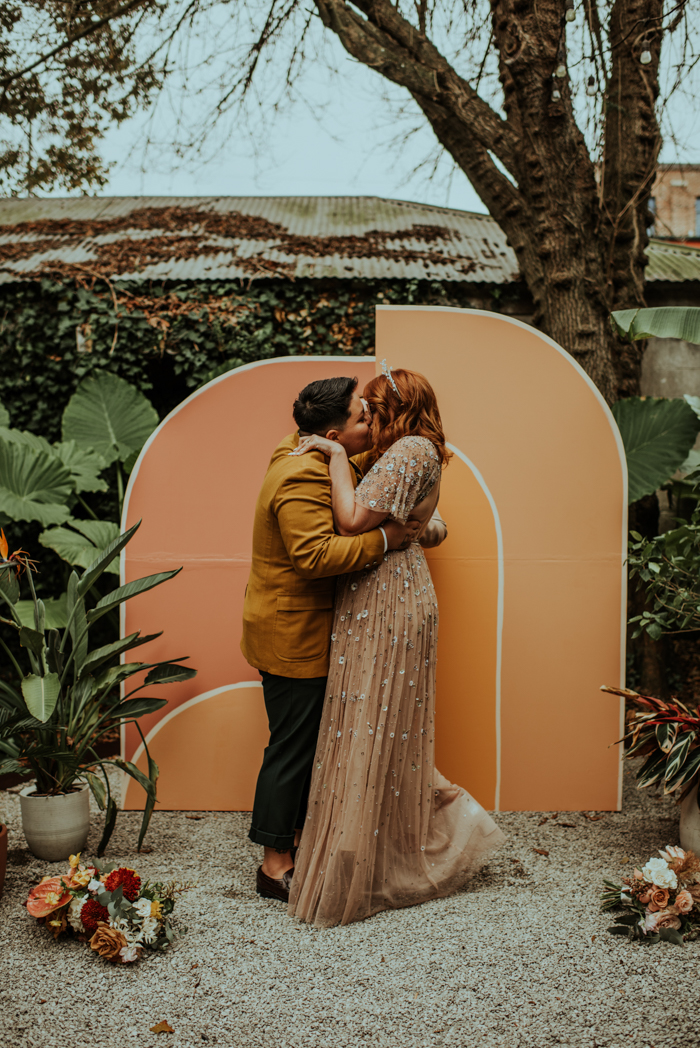 We made our ceremony backdrop from scratch! We needed to be able to transport it from Austin so we built it in several pieces that we could reconstruct once we got to The Louie. Apparently we did a good job because the neighbors asked if they could buy it from us for their own wedding. We declined and now it serves as our headboard behind our bed at home!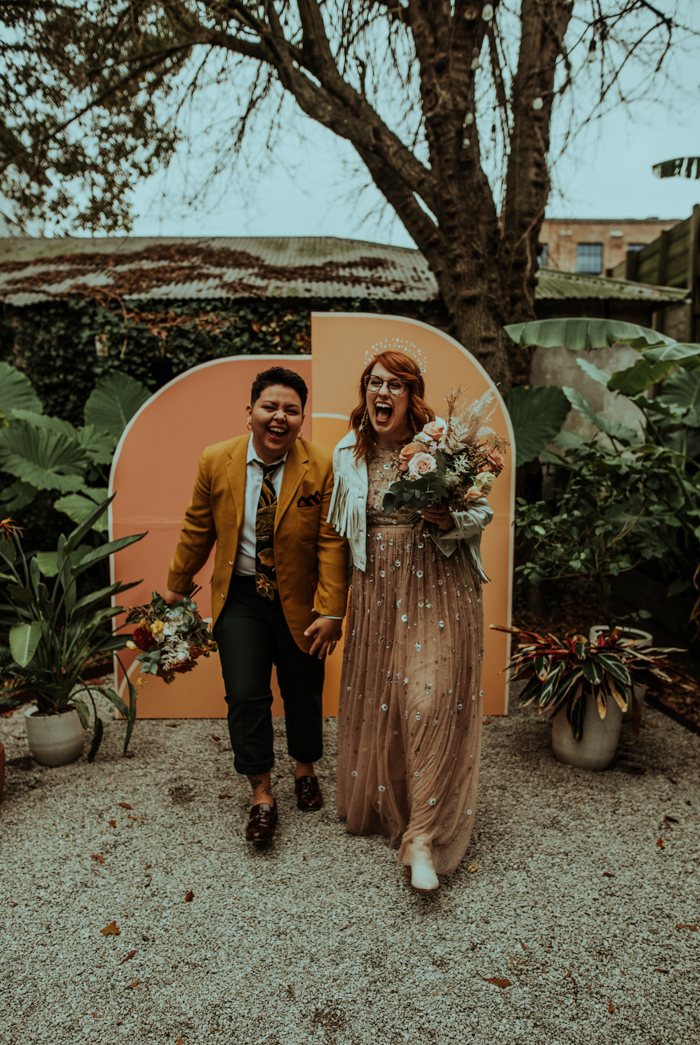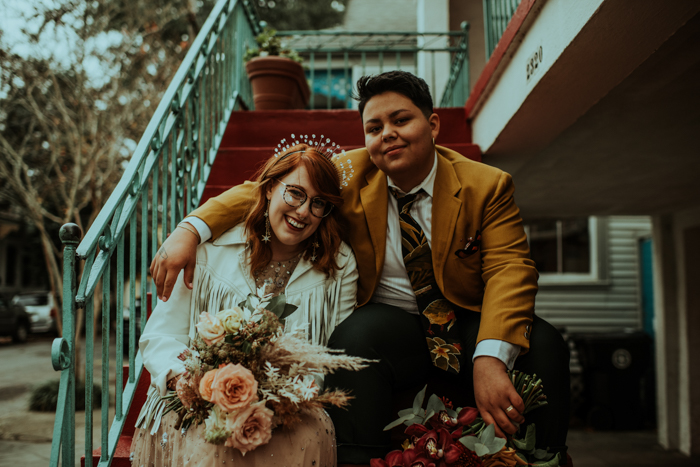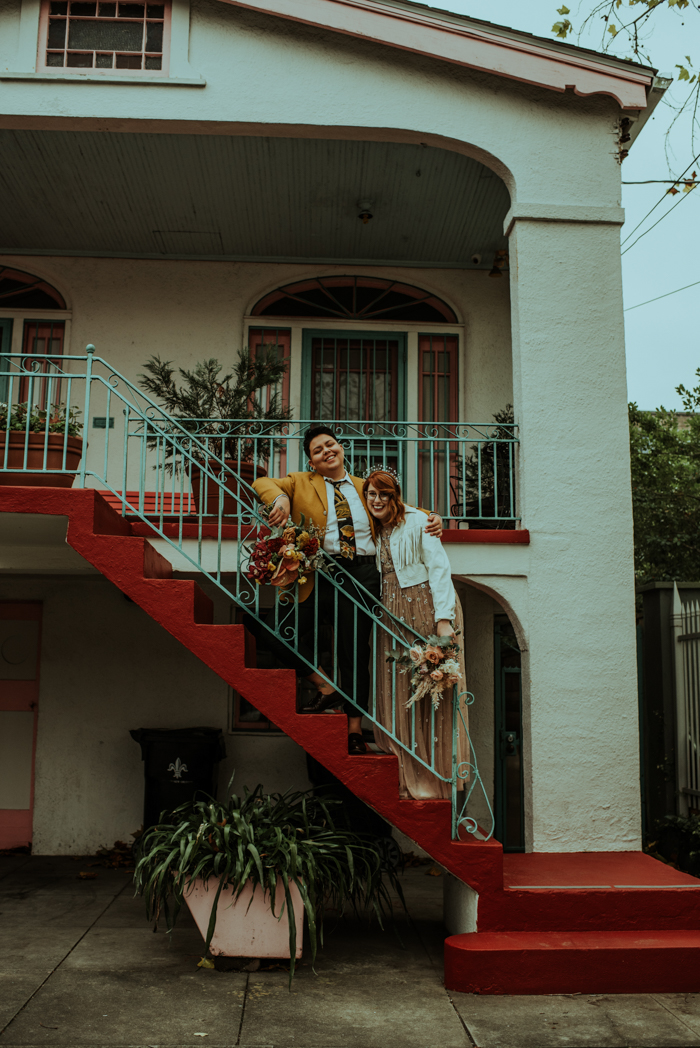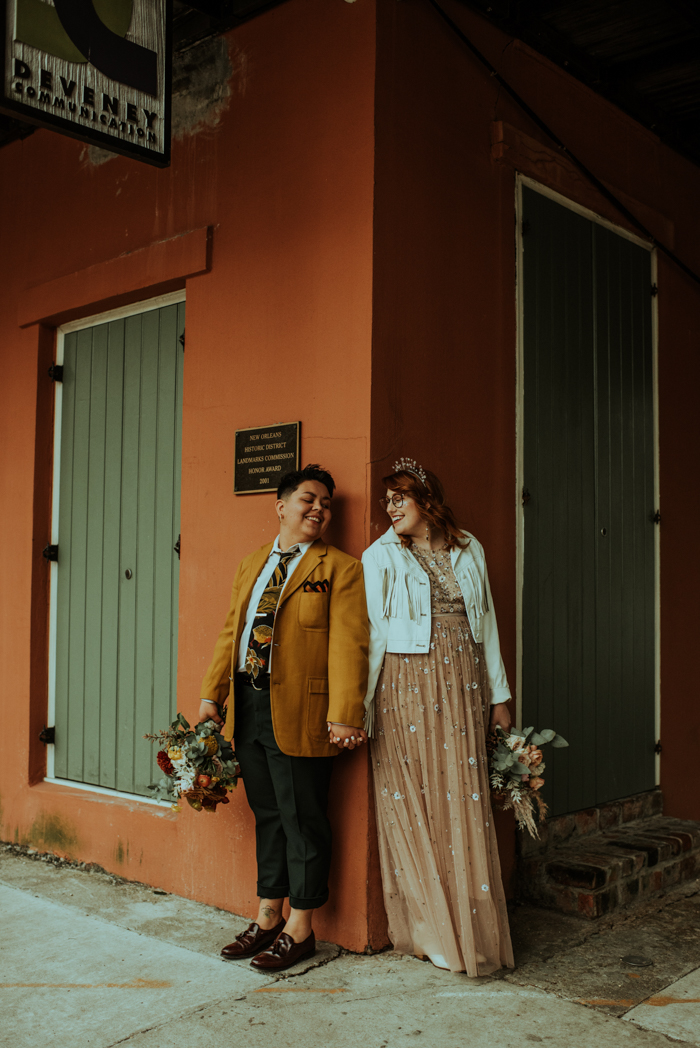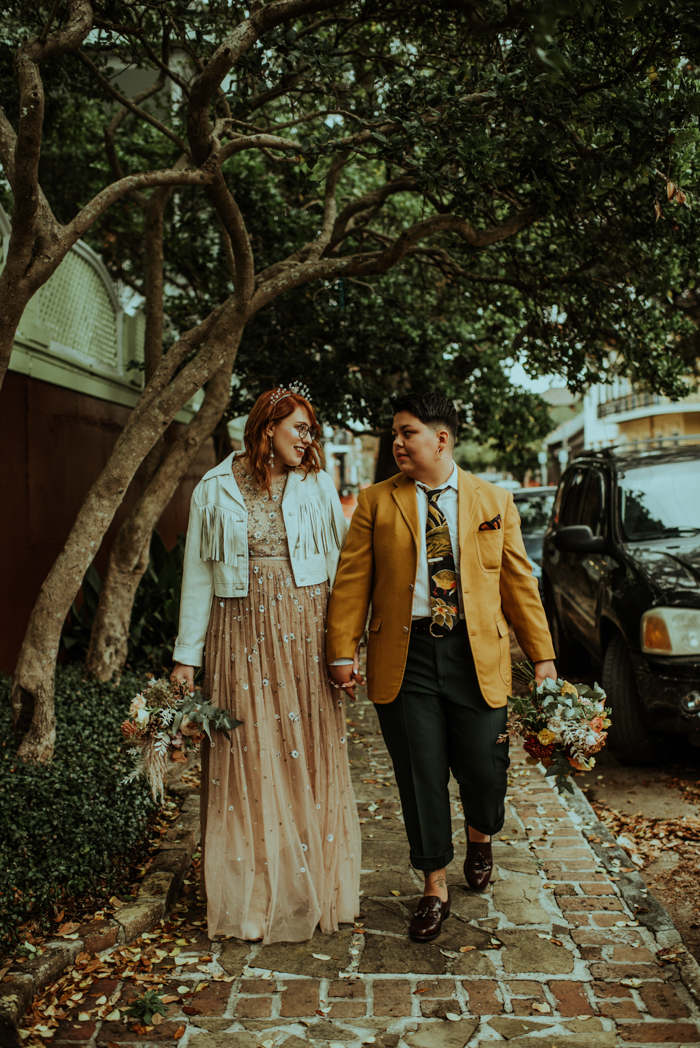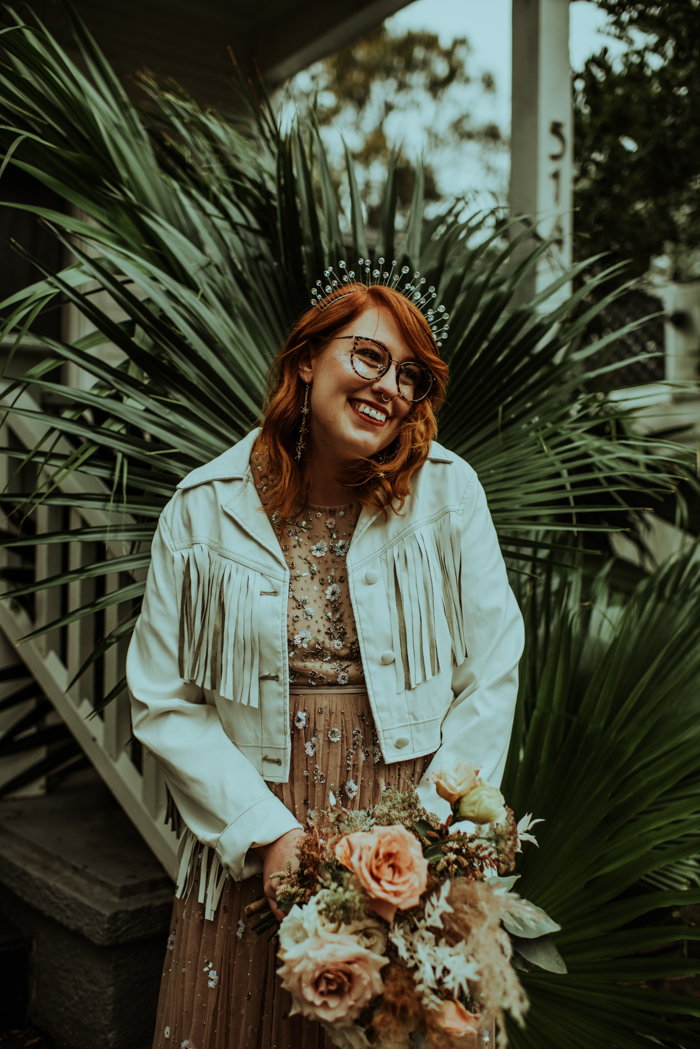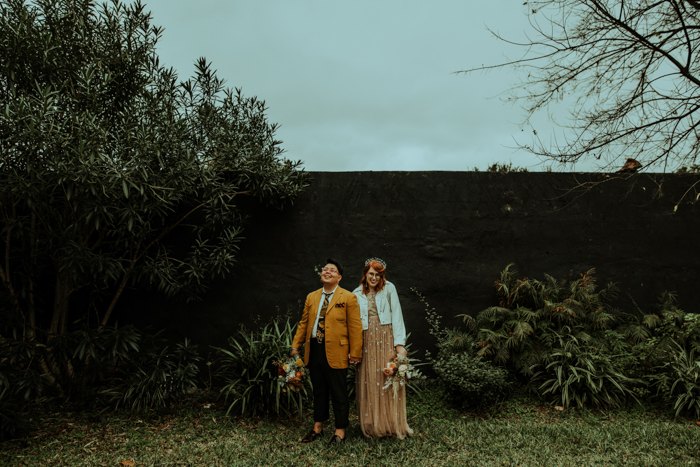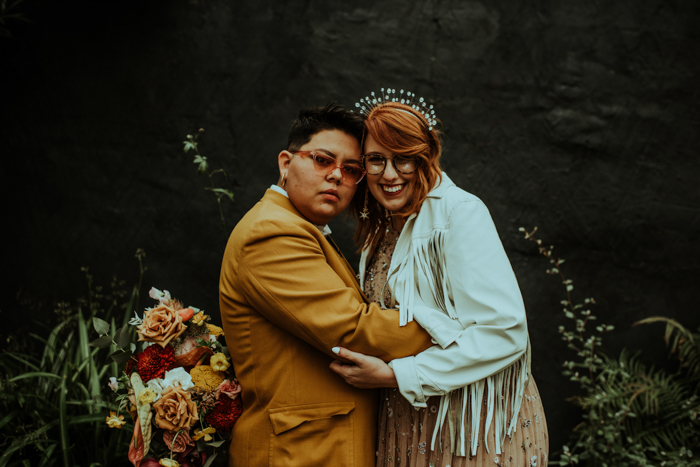 In deciding to elope, our vendors became more important than ever. We hired some of the most talented professionals in the biz who happen to be friends and we wanted more than anything for them to feel like loved guests. Our photographers, planner, and officiant were all with us for every part of the day, including sitting next to us at dinner with their own place setting! We can't imagine the day without any of them there.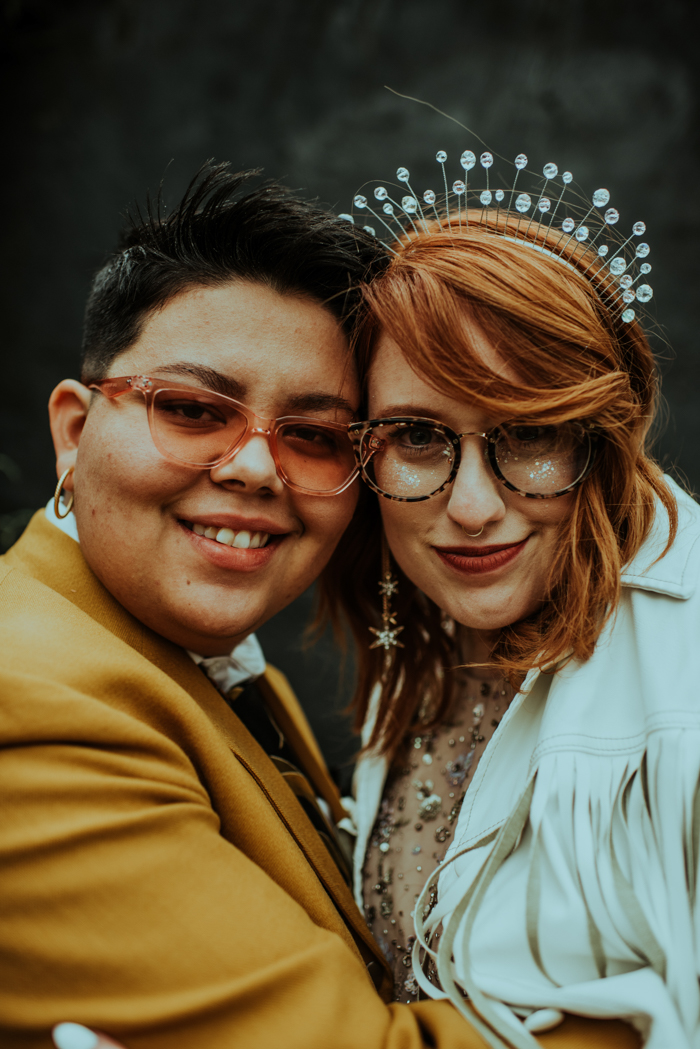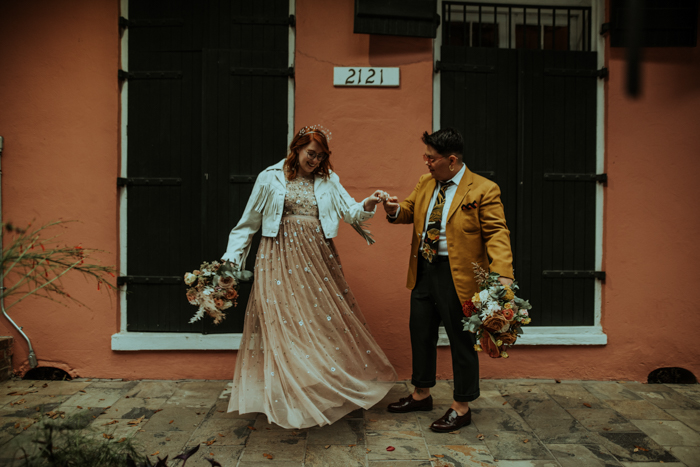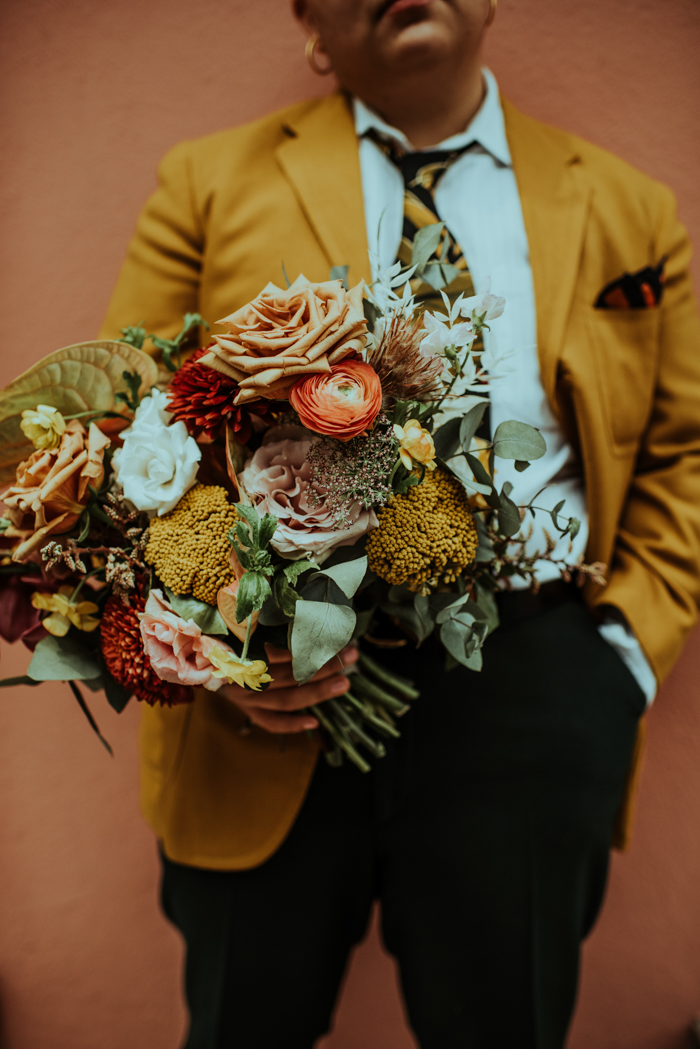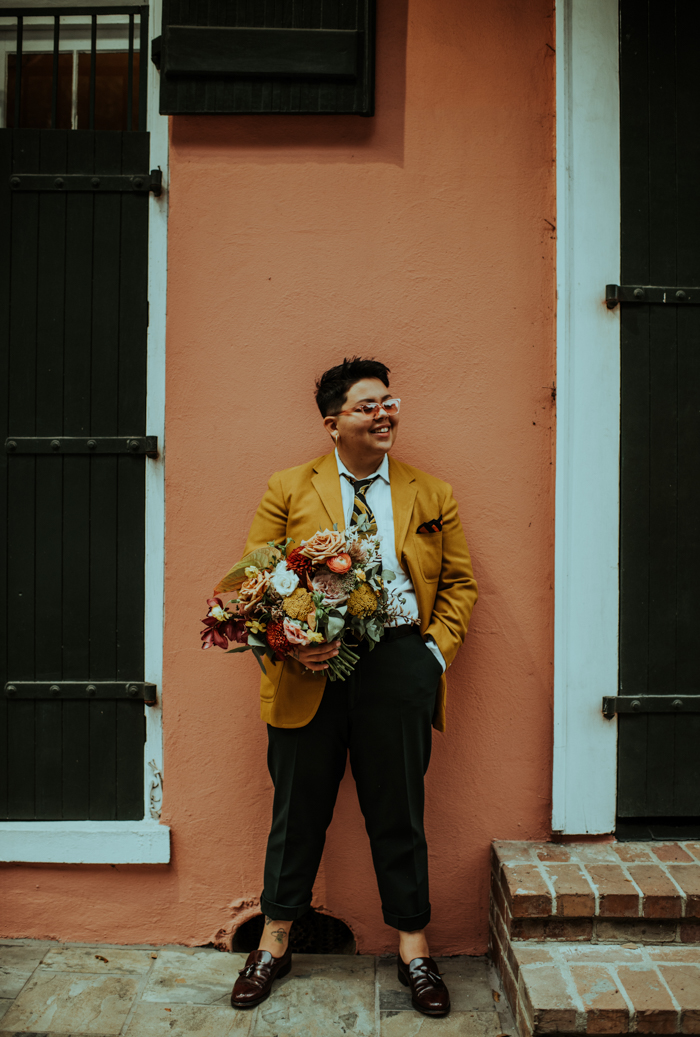 Look for style inspiration outside of other weddings! Our Pinterest board was mostly interior design and art photos we loved. This helped our planner Emily feel inspired to create something brand new for our New Orleans elopement instead of trying to come up a new way to repeat what's already been done. We also took a ton of influence from our apartment, which we've curated with pieces from vintage and thrift stores all over Texas.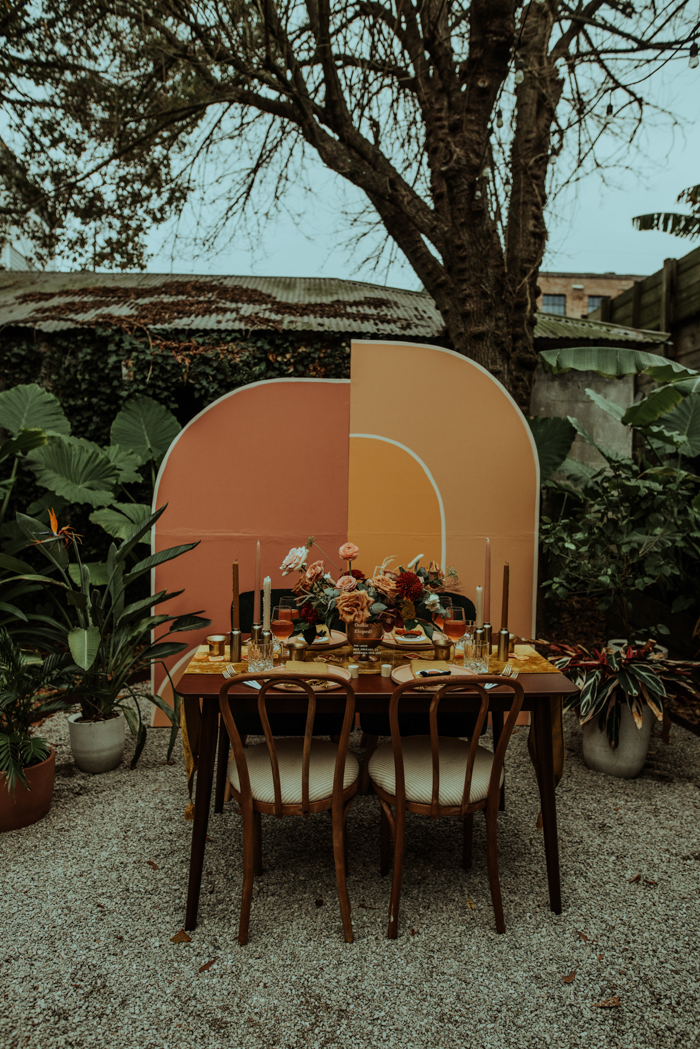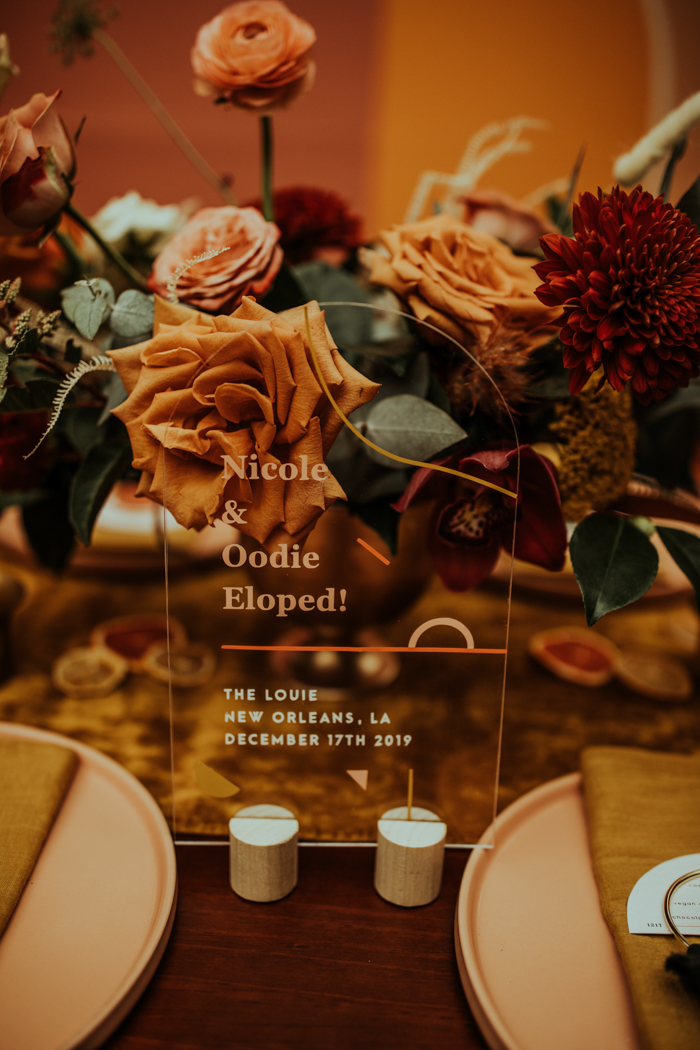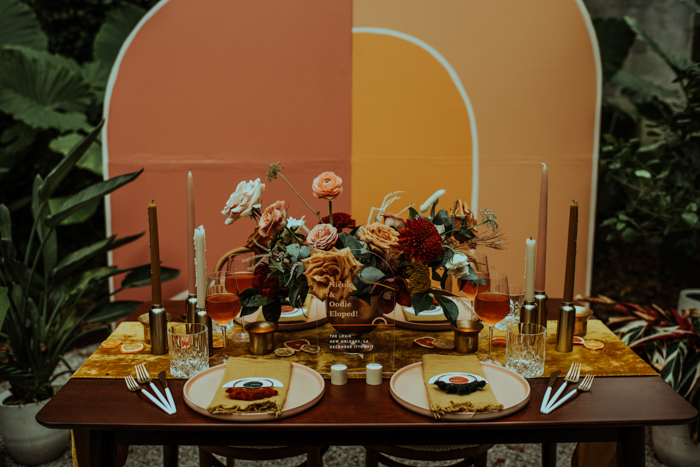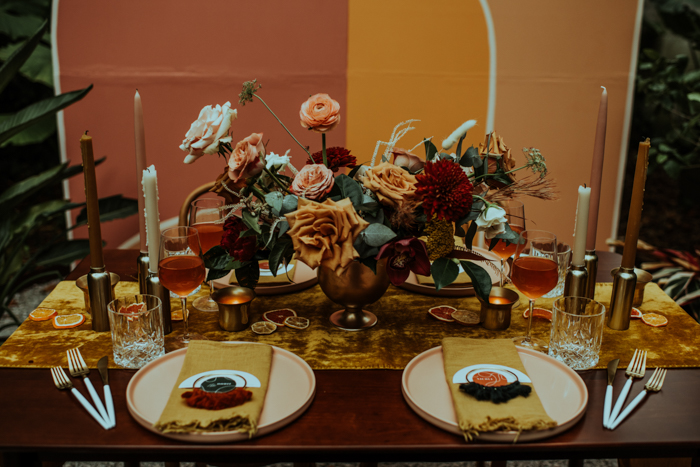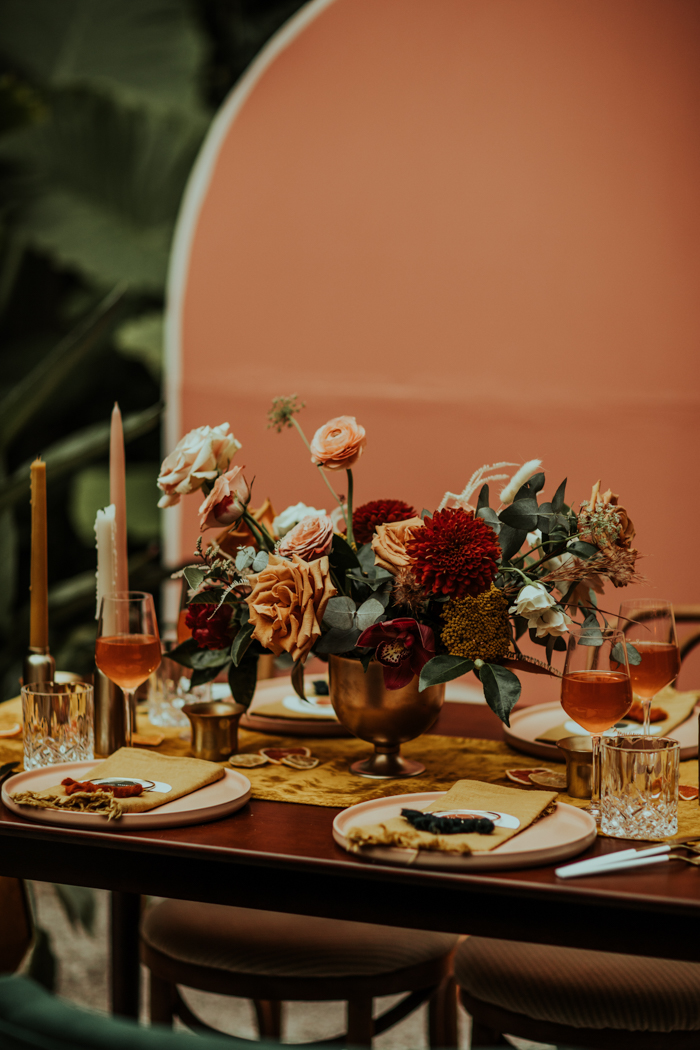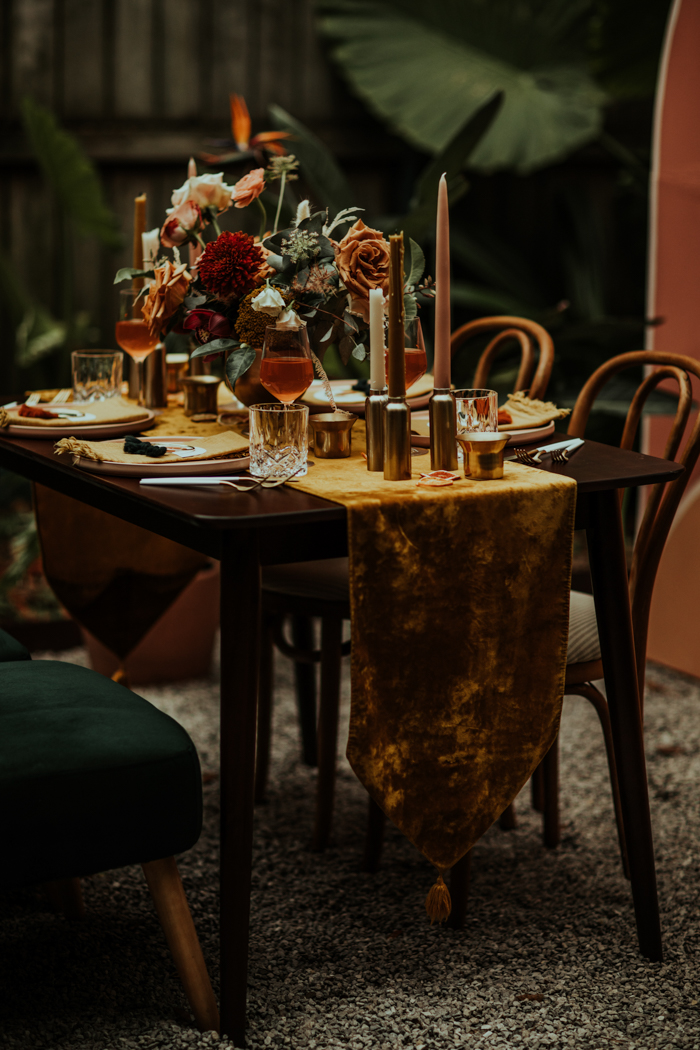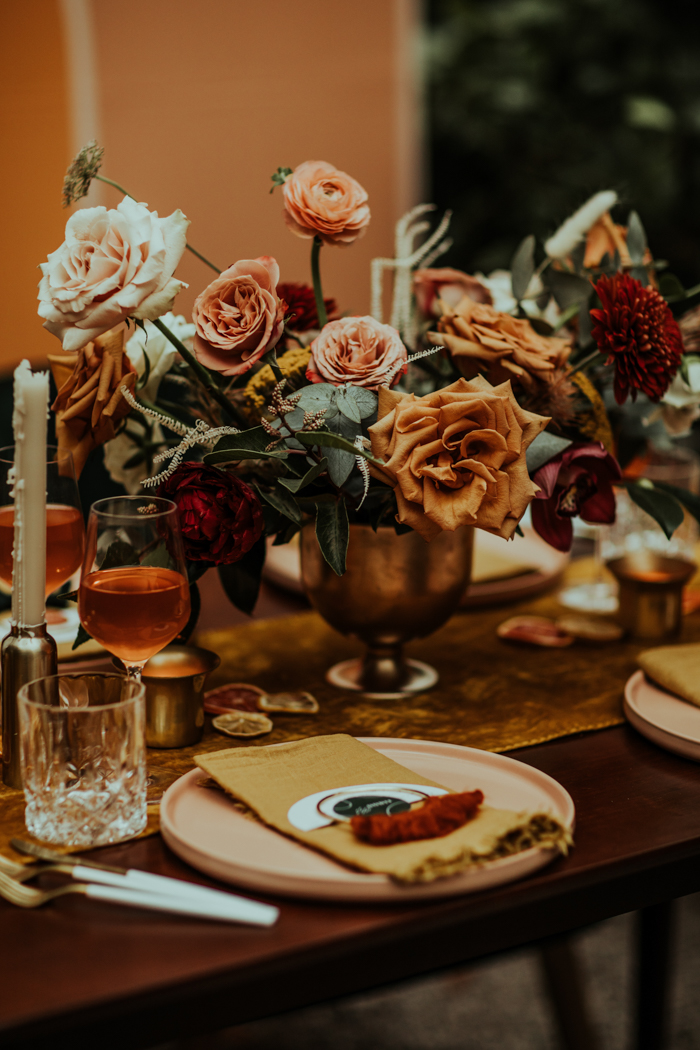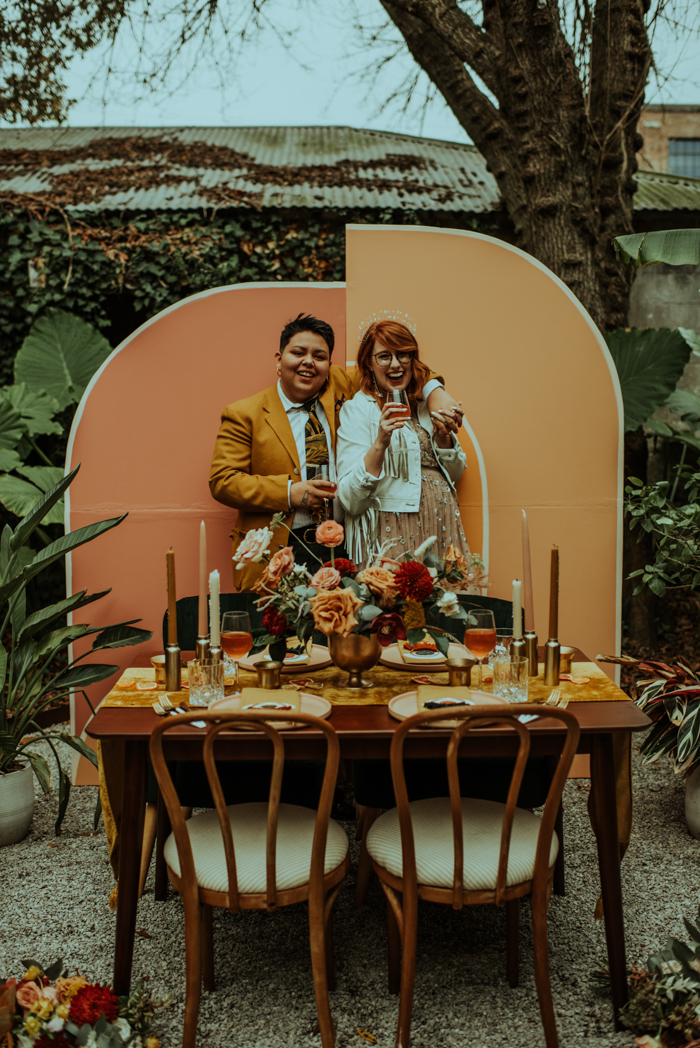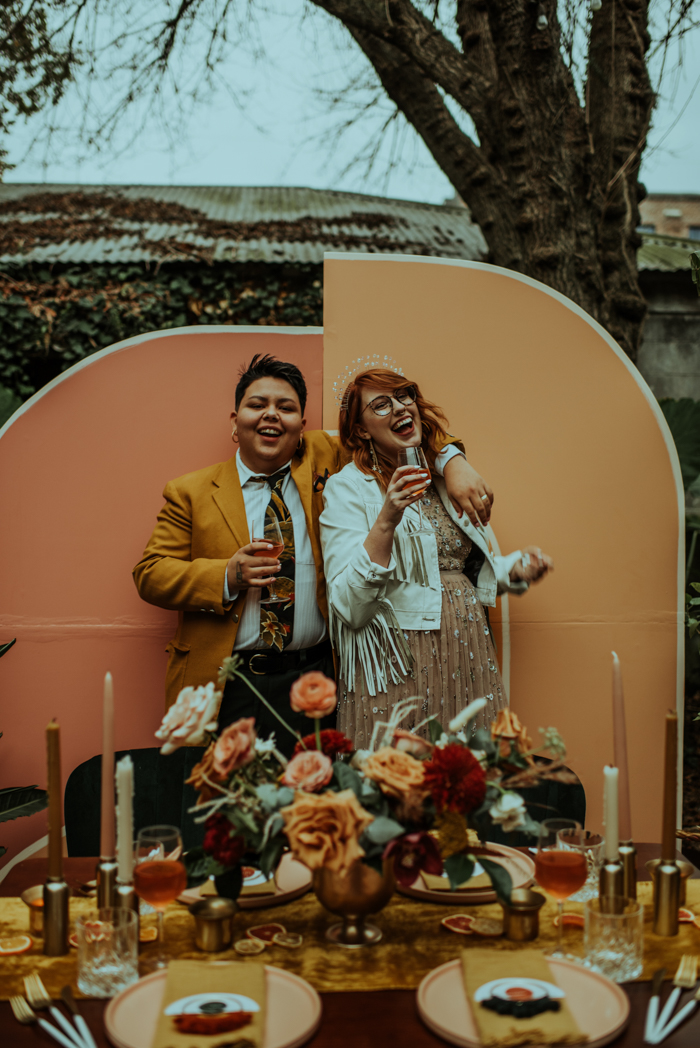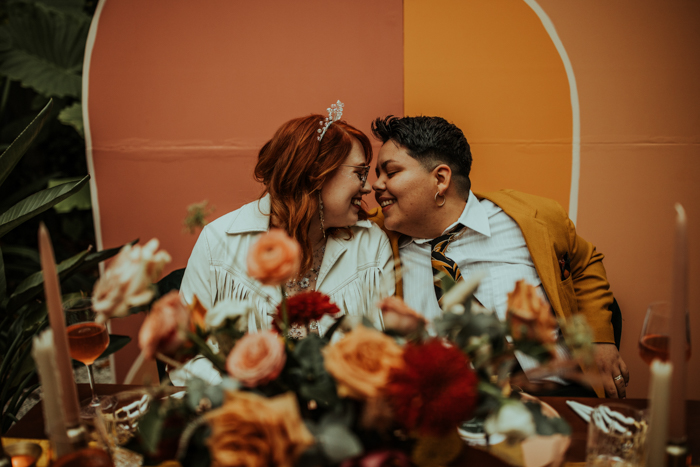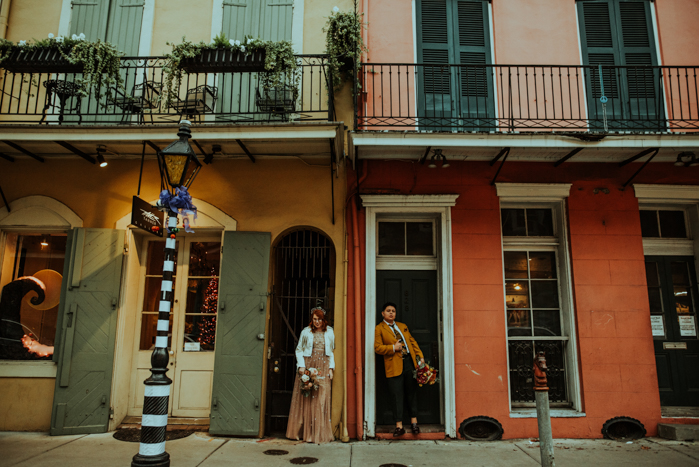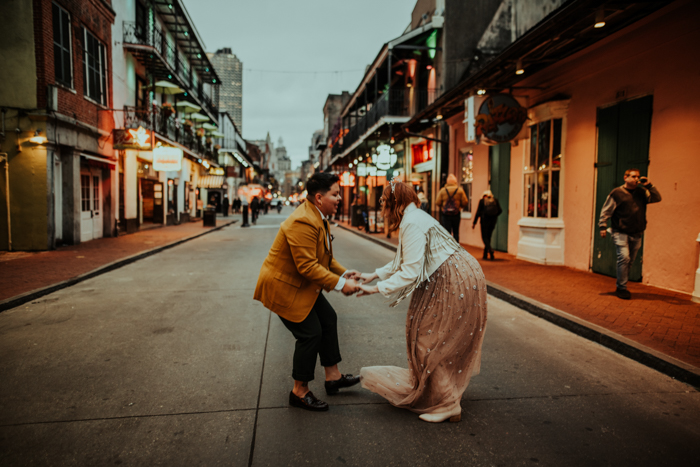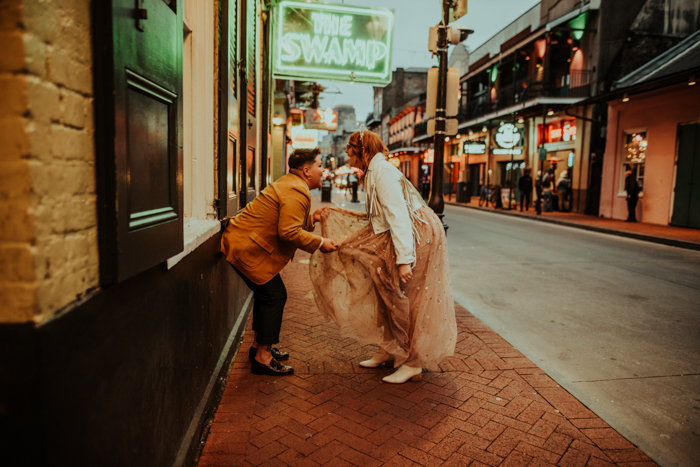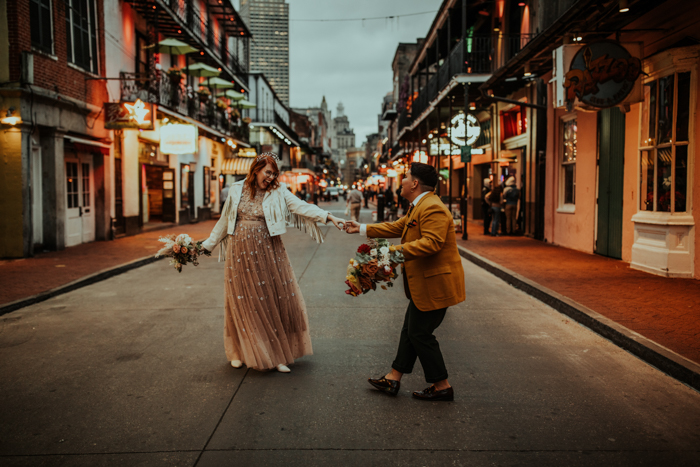 A funny story about our first dance: we were walking to Bourbon Street to take photos and as soon as we rounded the corner one of "our songs" — Sold by John Michael Montgomery — started to play from a nearby bar. It was kismet and we started dancing in the street as passersby clapped along and cheered for us! Our planned first dance song was Waxahatchee's cover of Jessica Simpson's With You, which we danced to after dinner back at The Louie. I say "danced," but truthfully we sobbed and swayed around the dining room in each other's arms.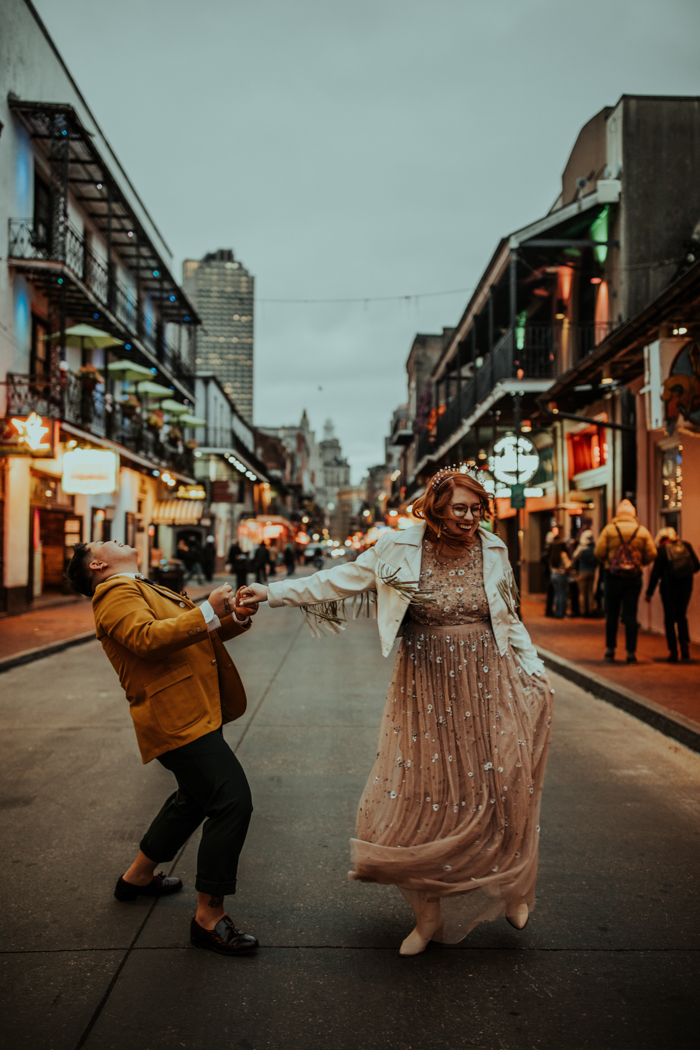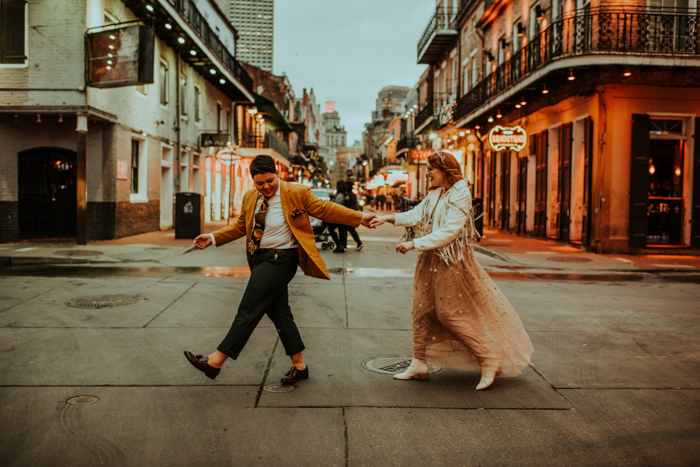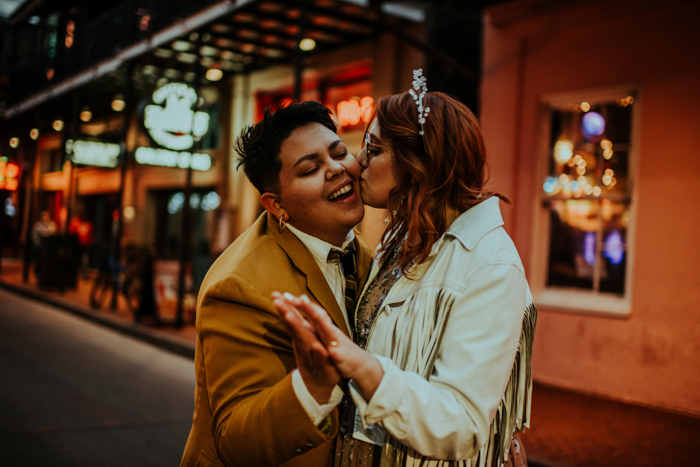 We had planned on having our "reception" dinner in the backyard at The Louie under the twinkly lights, but a cold front came in and we decided to move everything inside. Emily promised the setup would maintain the same magic as it did outside and it's safe to say she nailed it again. Since we eloped, we were able to make impromptu decisions that best fit the flow of the day without having to impact a whole bridal party and guest list.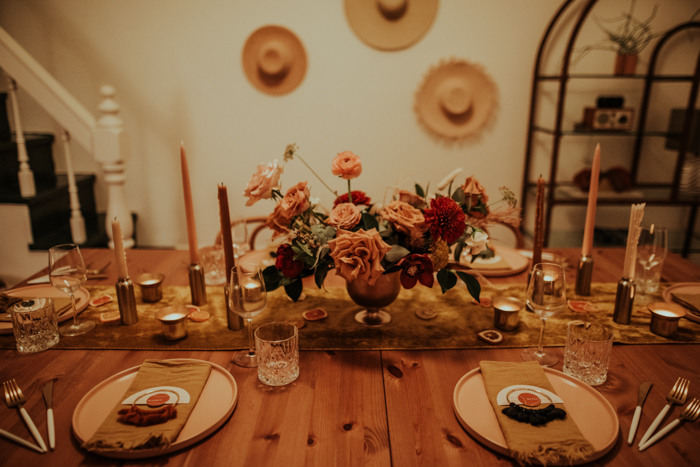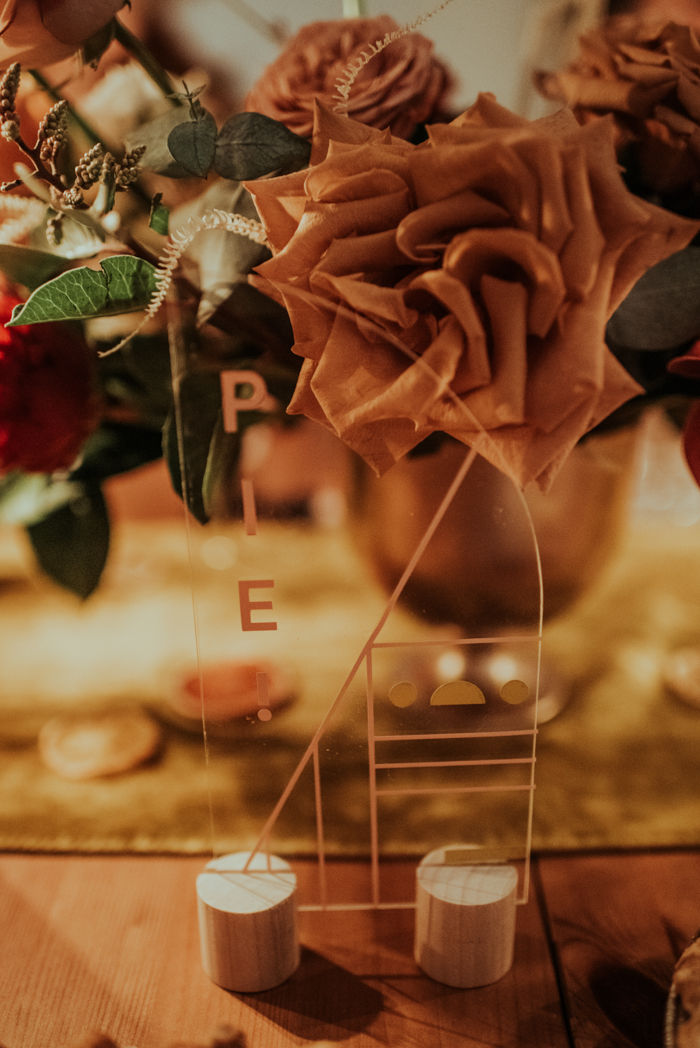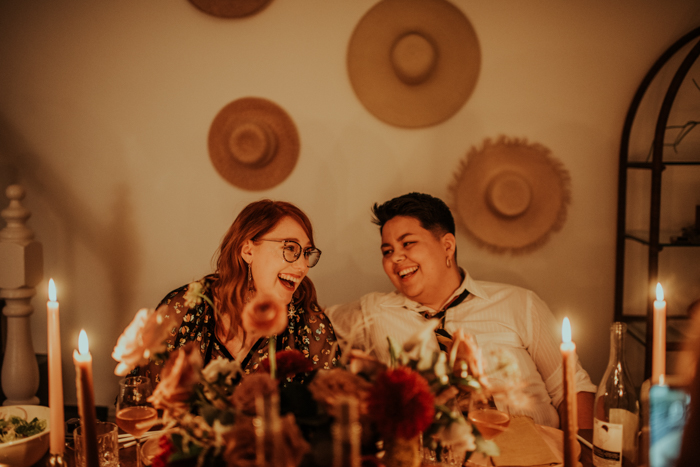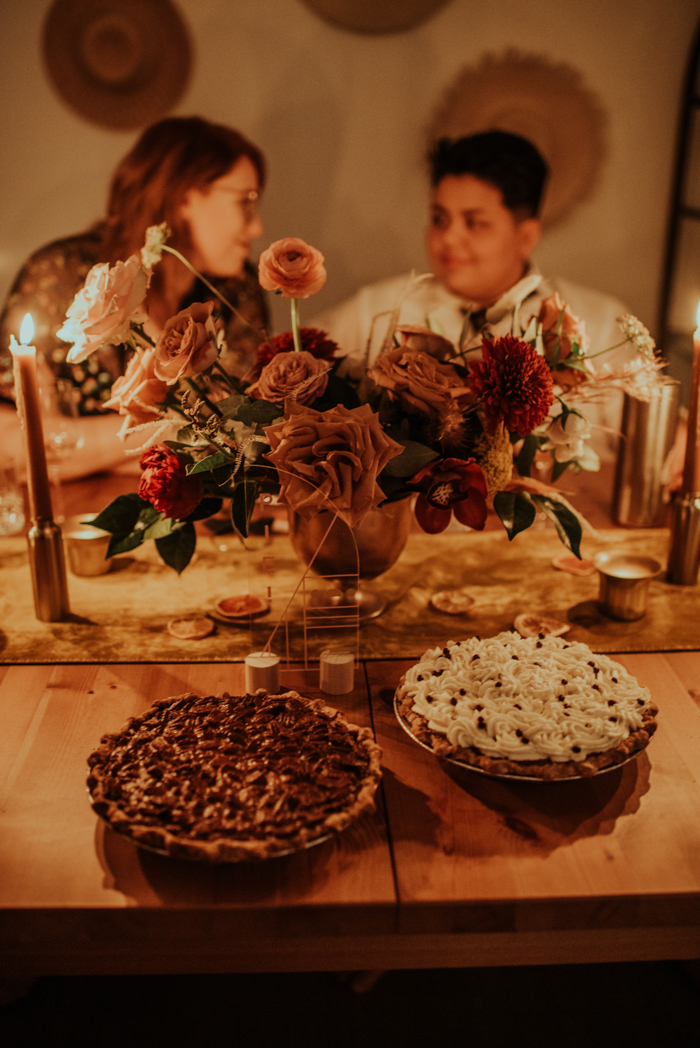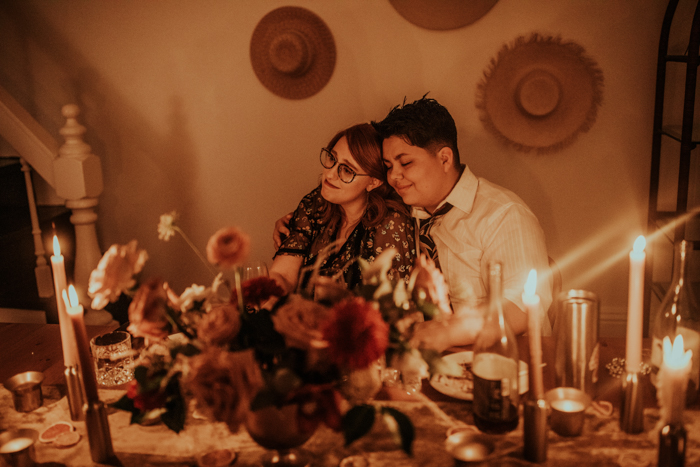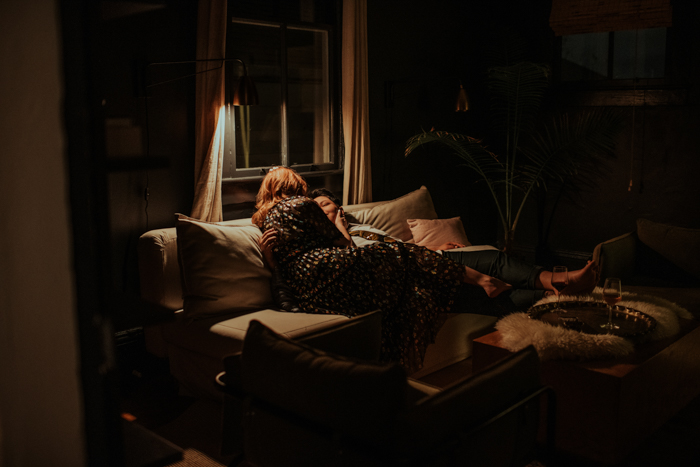 Congratulations, Nicole and Oodie, and many thanks to Junebug member's Maggie Grace Photography and Summer Leigha Photo for sharing their New Orleans elopement with us! Love Nicole and Oodie's day?
RECOMMENDED READING: 2020 Wedding Trends to Obsess Over This Year