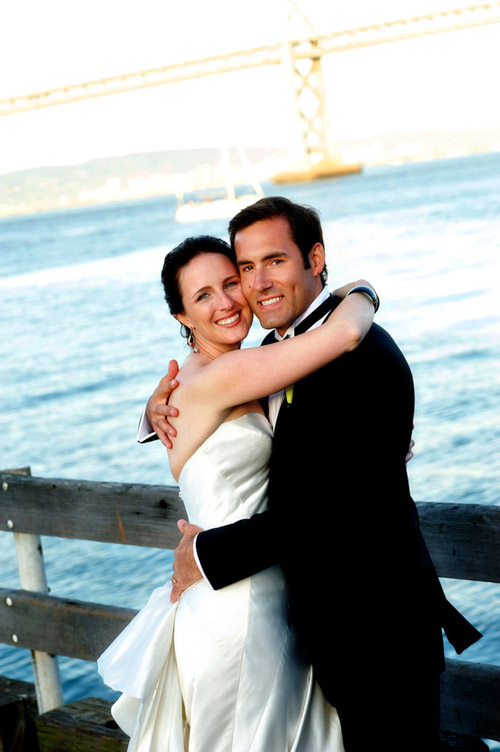 The Couple: Laura and Lee
The Wedding: 4.13.11 – Grace Cathedral and The Ferry Building, San Francisco, CA


What three adjectives best describe your wedding? Happy, Elegant, Elvis.
What inspired your personal wedding style, and how did you incorporate your style and personalities into your big day? We were surrounded by a great city of great beauty. I think the elegance of the setting dictated a lot. Honestly, once we chose the Ferry Building, everything fell right into place. The lit arches within the building at night felt very strongly architectural. Our rehearsal dinner faced the Golden Gate Bridge and the reception looked out at the Bay Bridge.
I also bought some vintage art deco earrings to wear with my dress, so I am pretty sure that the vintage style started to seep into the wedding planning. Otherwise, it was all about music, drinks, and food. We had trumpets at the church, a jazz band, and a rockin dance band. Elvis drove us away at the end of the night after showing up on stage and surprising everyone, because I always thought Id be married in Vegas!



Looking back, what are the moments, decisions or memories that you love the most about your wedding? All of it! There truly isnt one thing I would change. Someone told us to walk away from the festivities once an hour and just step back and soak it all in. Those are the moments we remember most – that and our whole family dancing with the band.
Wedding color palette? Black and White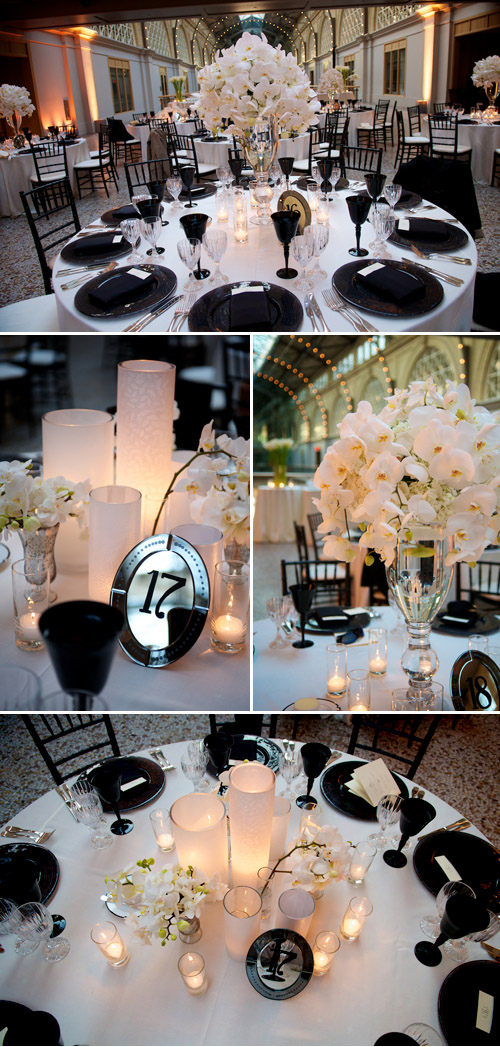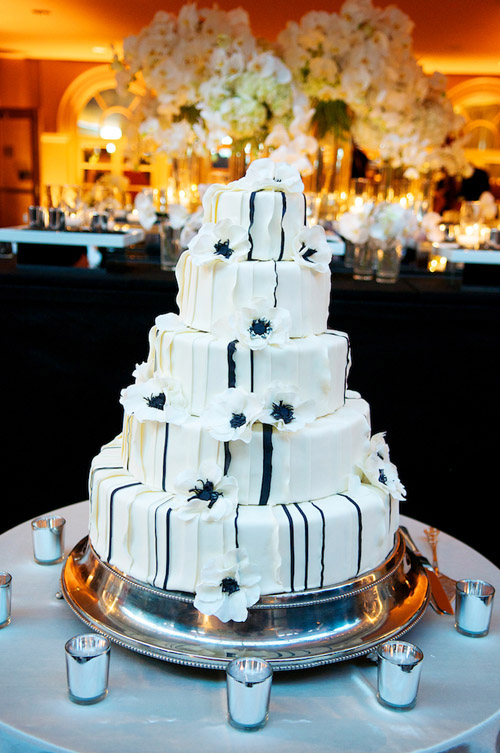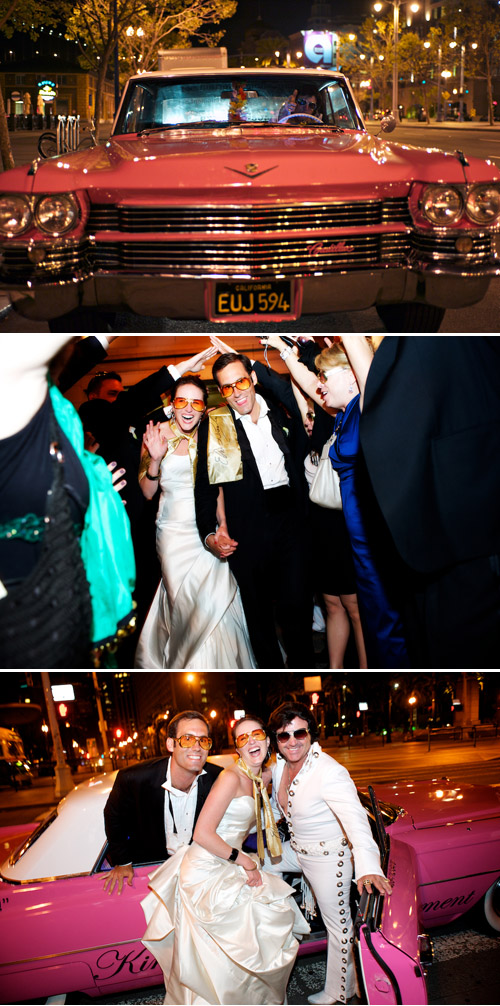 The Wedding Team:
Photographer: Ashley Garmon Photographers
Wedding Planner: Stacy McCain Event Planning
Ceremony Venue: Grace Cathedral
Reception Venue: The Ferry Building
Officiant: Will Scott
Invitation Designer: Dromgoole's
Calligrapher: PenDance
Catering: Paula LeDuc
Florist: Atelier Joya
Cake: Cakework
Groom's Cake: Pacific Puffs
Wedding dress: Ulla-Maija Couture
Bridal accessories: 1920s Vintage Cuff and Earrings, Christian Louboutin Shoes
Bridesmaids Shoes: Jimmy Choo
Groom's Tux: Zegna
Hair and make-up: Giovanni Dossi from Etheria Salon Houston
Live music: Big City Revue, Ever, Gabriels Trio
Transportation: SF Trolley
Thank you so much Laura and Lee for sharing your San Francisco wedding with us!