There are 17 categories up for grabs in this year's Choice Awards and in order to help your chances of winning, we've detailed each category below to better explain what we're looking for and the types of nominations that will do best. We're excited to review your nominations and can't wait to curate another Choice Awards e-magazine. Best of luck to the nominees!
1. Best Wedding
You can think of the Best Wedding category as the MVP of the Choice Awards. The winning wedding must demonstrate excellence in all 17 categories. We also like to think that there has to be a little special something about the Best Wedding. Whether that's an extremely unique venue, inspiring story, etc., we're looking for a wedding that truly inspires. Last year's Best Wedding winner was awarded to a couple who's style and relaxed wedding in France reminded us all that weddings should be a day to express yourself as a couple and have as much fun as possible.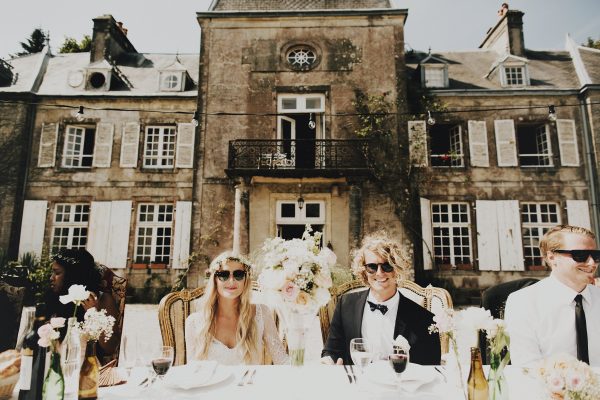 Photo by Logan Cole, Dress by Jun Escario, & Venue – Private Residence, Normandy, France
2. Best Floral Design
The Floral Design category awards the best in overall floral design, including ceremony florals, bouquets, centerpieces, etc. Please make sure your nomination includes more than one photo of florals. We need to be able to view the entire floral design in order to evaluate the nomination for Best Floral Design.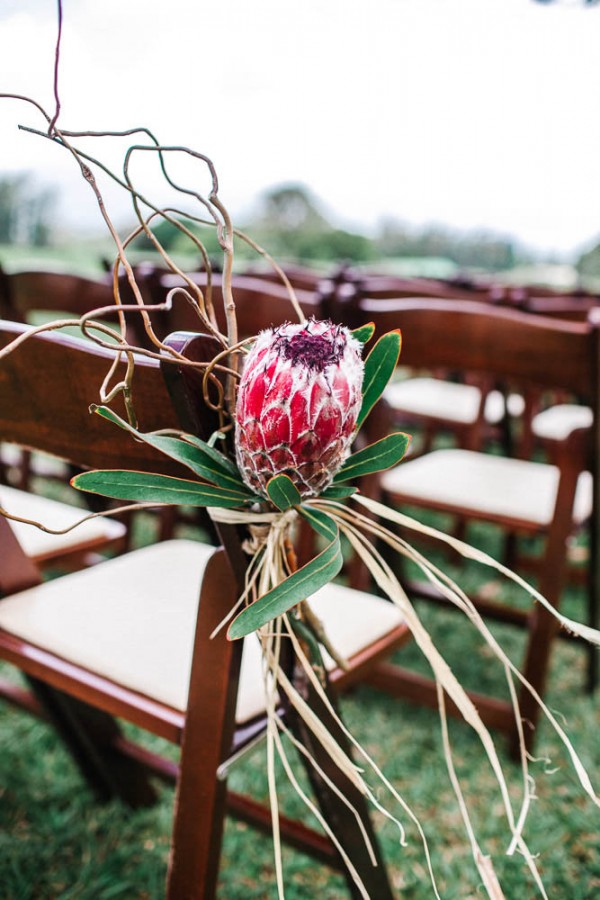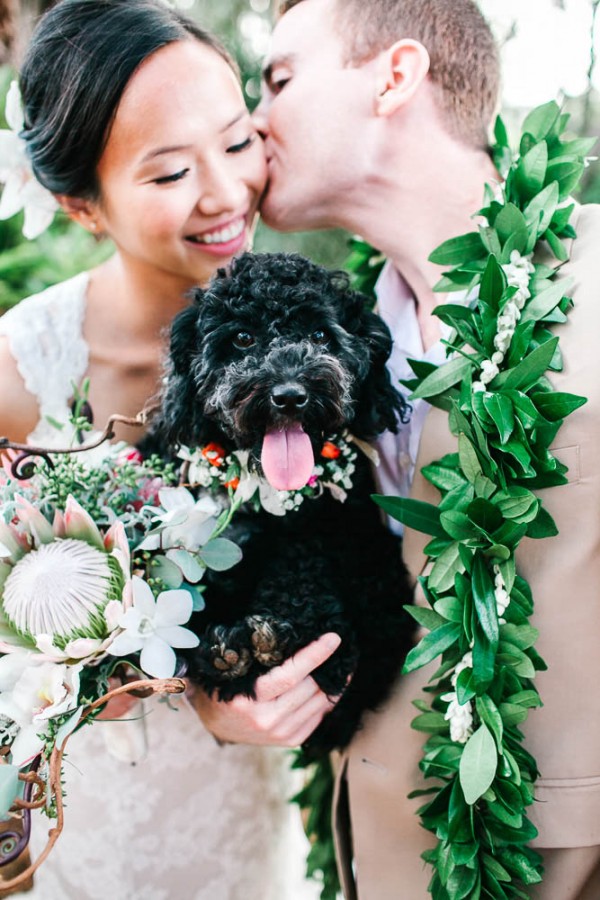 Photos by Mary Claire Photography & Florals by Flower Farm
3. Best Wedding Stationery
Best Wedding Stationery is our newest category and we're excited to promote the best in paper this year! Wedding paper is often overlooked, but it's one of our favorite elements in the overall look and feel of a wedding. Best Wedding Stationery is awarded to wedding paper that inspires! Please include several paper details within your nomination (menus, signage, invitations, etc.).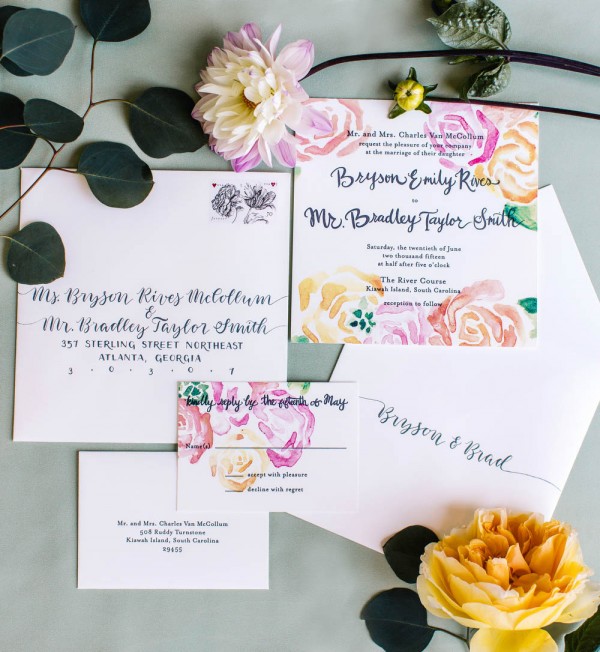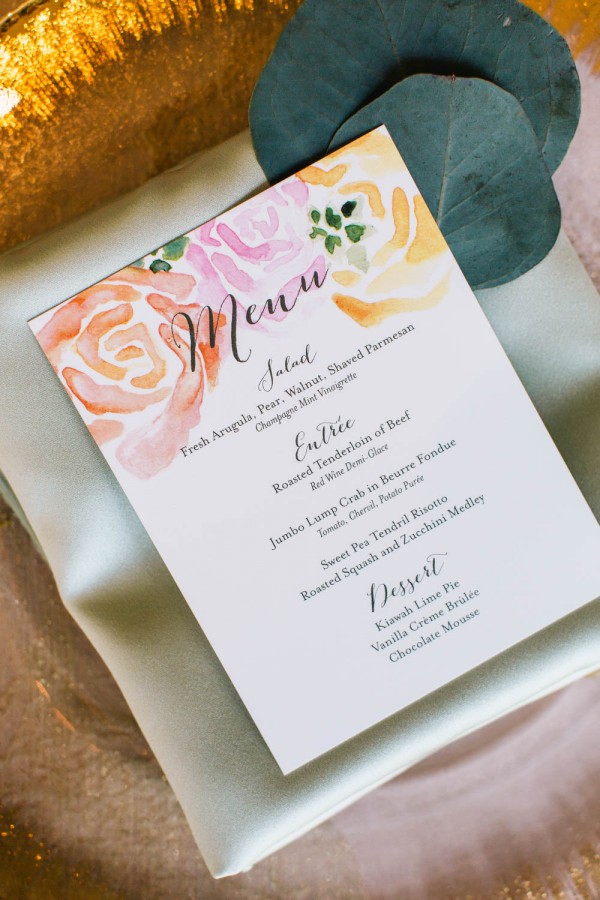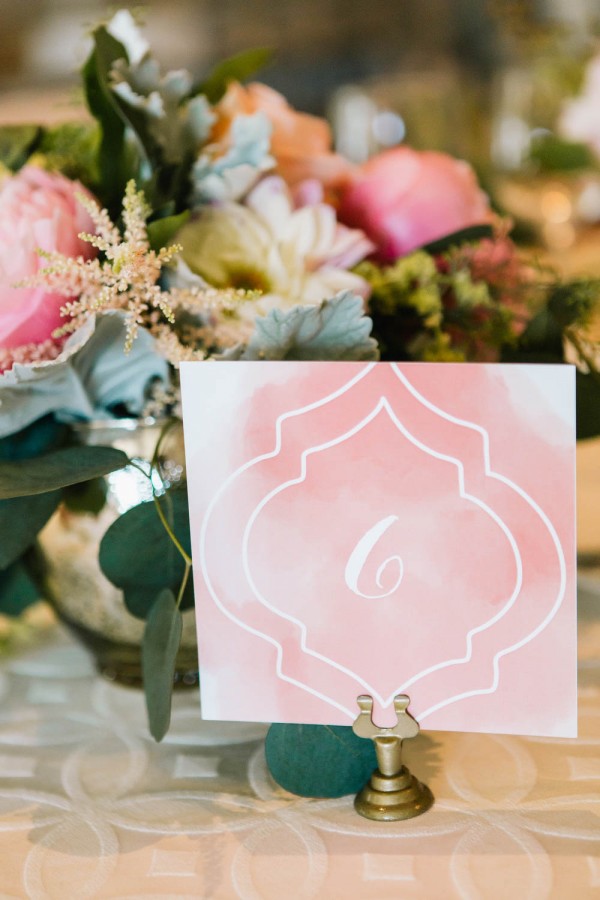 Photo by Vue Photography & Invitations by Simply Put Paper & Gift
4. Best Hair
In 2014, we combined hair & makeup, but this year we have separated the two in order to award hair stylists and make up artists individually. For the Best Hair award, we're looking for hair that complements the bride's style seamlessly, while still standing out from the crowd.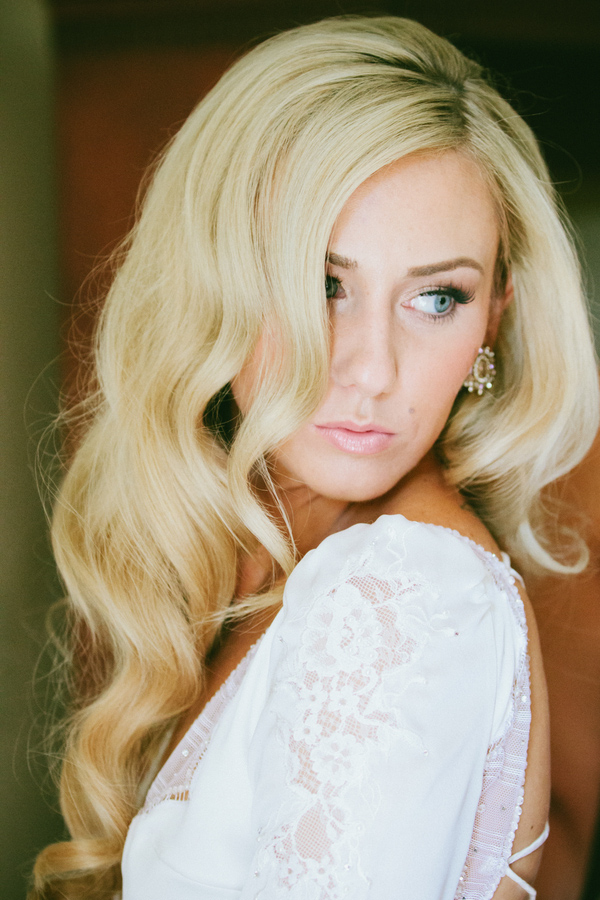 Photo by Wai Reyes Photography & Hair by Sweeter Than Honey Hair Lounge
5. Best Makeup
Similar to Best Hair, we're looking for flawless make up that blends together with the wedding design well. Makeup that is too dramatic or drastic is never flattering, instead we're looking to see nominations that feature makeup that complements the bride's features instead of covering them up.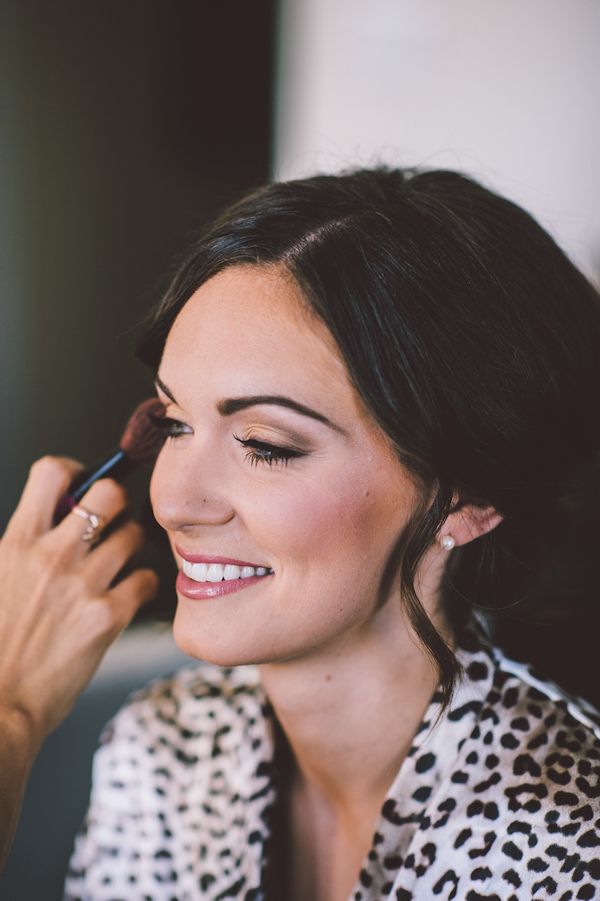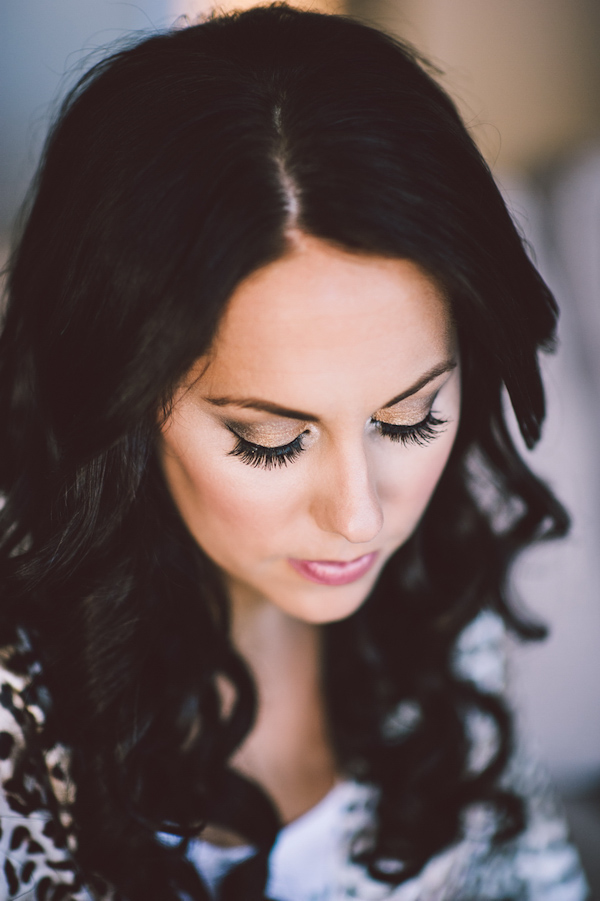 Photos by Dallas Kolotylo Photography & Make Up by Artisty by V
6. Best Bridal Style
The makeup, hair, wedding gown, and accessories complete a bride's style. We're looking for unique pieces that complement the wedding's overall look and feel. The key to great bridal style can be summed up in the age old saying "less is more." Last year, our Best Bridal Style winner (seen below) featured a bride in an Inbal Dror gown with a messy bun and natural makeup. Nothing was overdone and the result was completely mesmerizing.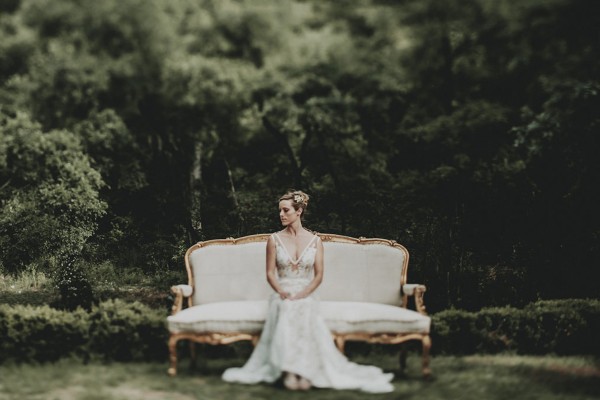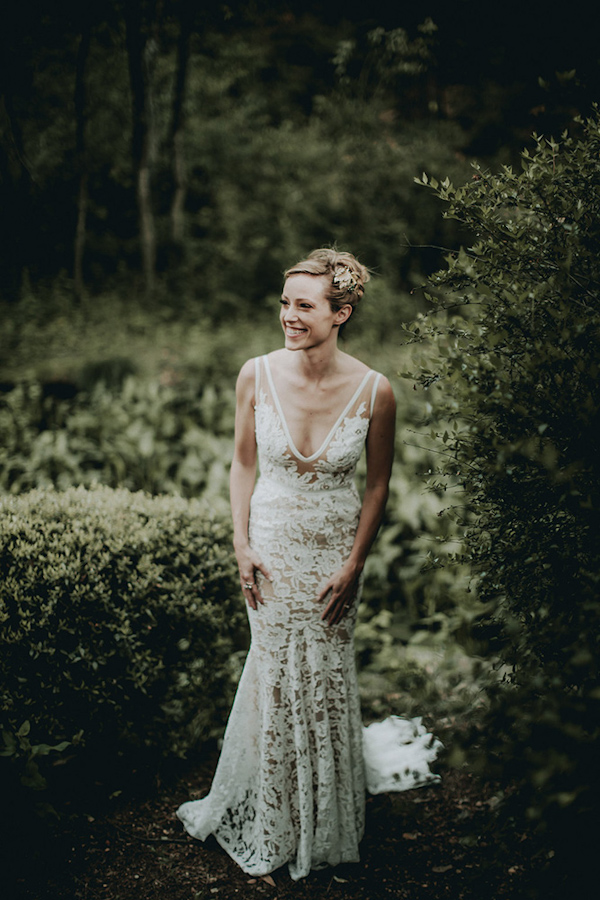 Photos by Bradford Martens, Hair by Ricky Hodge Salon, Makeup by Christie Griffin, Dress by Inbal Dror
7. Best Groom Style
Similar to bridal style, Best Groom Style is determined by the suit/tux, hair, and accessories. We love this award because celebrating the groom is often overlooked in our industry. Here are a few photos of last year's winner!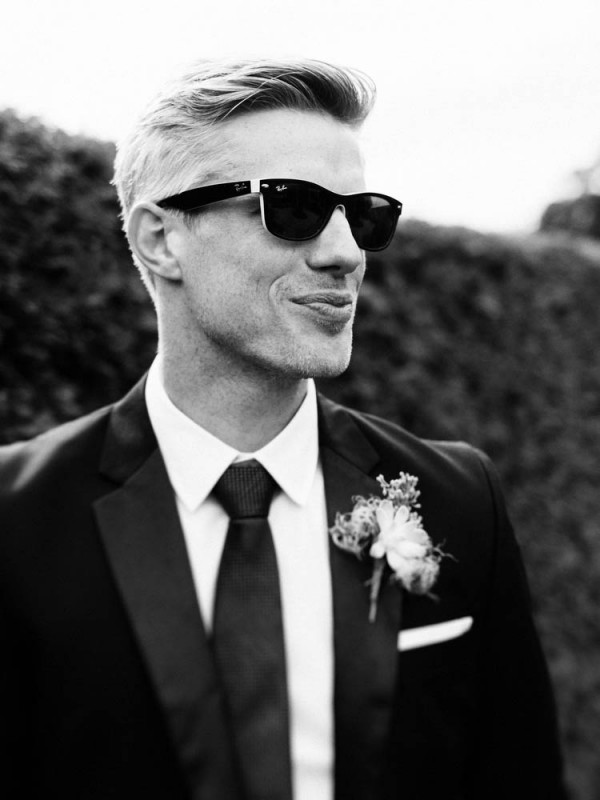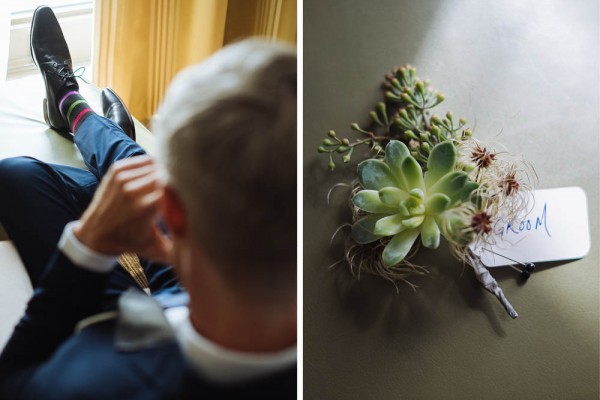 Photos by Micheal Beaulieu, Apparel by Suitopia, Boutonniere by Michelle Vanden Bosch
8. Best Bridesmaids and Groomsmen Style
Wedding party style includes the groomsmen and bridesmaids, as well as pets, flower children, ring bearers, and ushers! We love a good lookin' wedding party, so if you know of a stylish bunch, send them our way! Last year's winner (featured below) included canary yellow bridesmaids dresses and groomsmen with matching pocket squares. We loved the resulting look and the bright pops of color!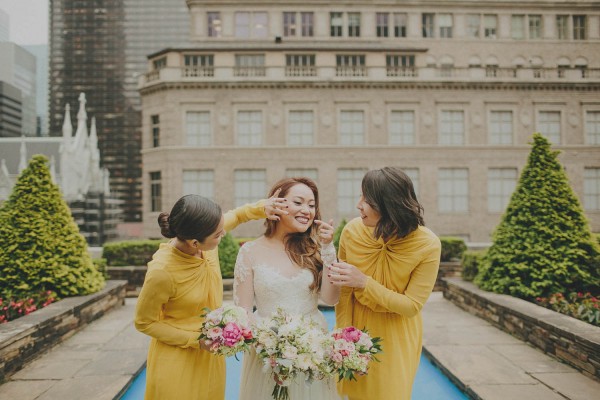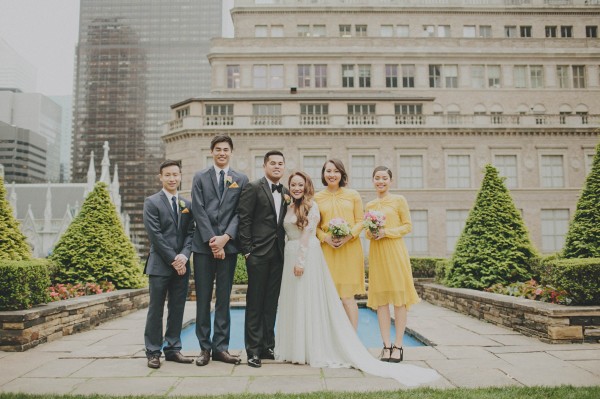 Photos by A Fist Full of Bolts, Hair Styling by Ryan Mitchell, Makeup by Georgi Sandev, Bridesmaid Apparel by Zimmerman, Groomsmen Apparel by Ben Sherman
9. Best Bouquet
We're looking for bouquets that showcase truly extraordinary blooms. Stand alone photographs with a clear emphasis on the bouquet as the subject are preferred. Last year's winner (featured below) included bold colors, tons of texture, and matched the wedding's cheery mood effortlessly.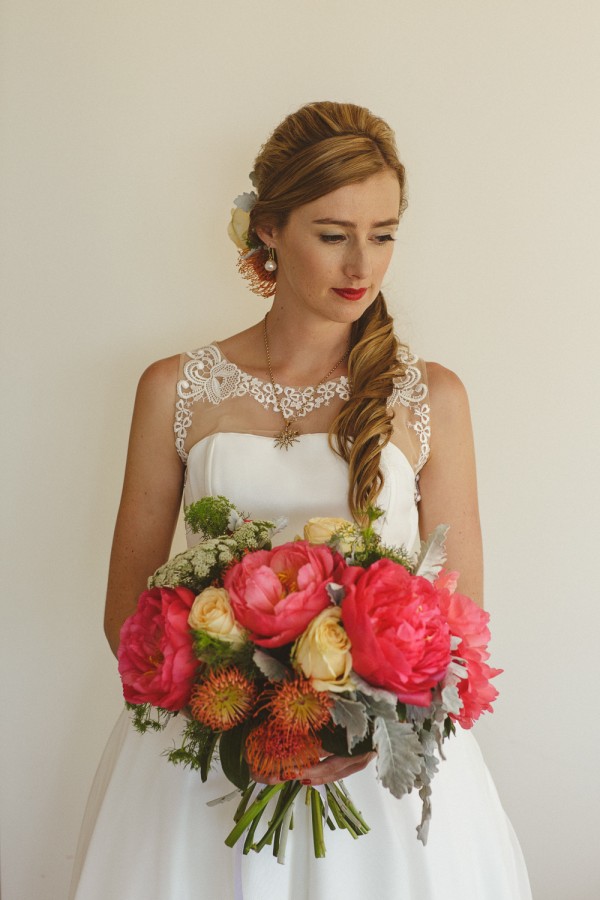 Photo by Tim Williams Photography & Florals by Gypsy Flora
10. Best Boutonniere
There is so much you can do with a boutonniere! Have you seen any this year that push the limit, tried something new, etc.? Similar to bouquets, we suggest stand alone photographs with a clear emphasis on the boutonniere as the subject of the photo. For a great example of this, check out last year's winning boutonniere (seen below)!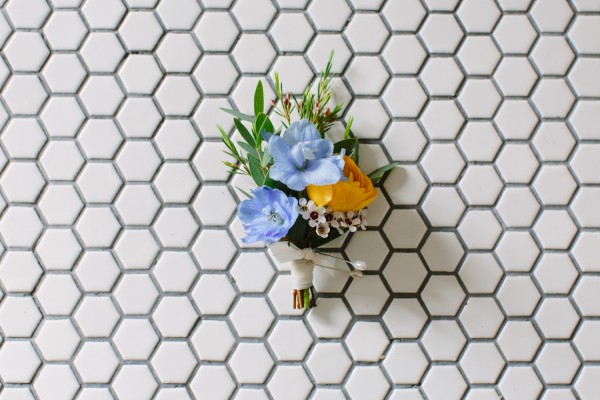 Photo by Celine Kim Photography & Florals by Flower 597
11. Best Table Decor
We've loved seeing the unique elements used in table decor this past year, and that's what we're looking to award this year. So, make sure to nominate table decor that is truly unique and beautifully executed. Last year's Best Table Decor was beautifully styled by Shannon Leahy Events, who's simple, clean approach resulted in a fabulously classic look: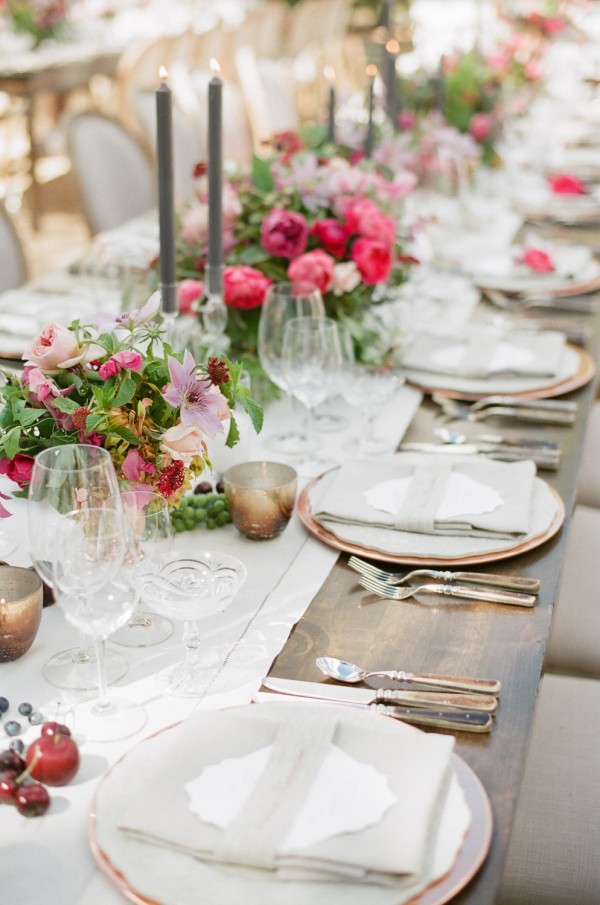 Photo by Josh Gruetzmacher Photography, Wedding Planning by Shannon Leahy Events, Floral Design by Flowerwild, Rentals by Hartmann Studios, Stationery by Yonder Design, & Linens by La Tavola
12. Best Ceremony
Ah, the most important element of any wedding! While it's very important that a ceremony be enchantingly stunning, we're also wanting to see a true connection between the couple, their family, and their friends. What's a ceremony without laughs, tears, and lots of kisses, anyways?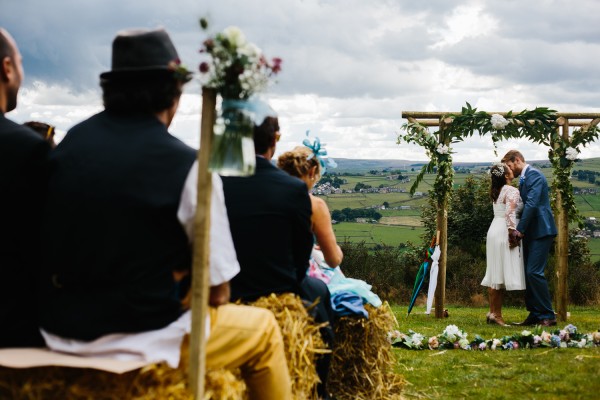 Photo by Sansom Photography, Venue: West Royd Farm Barn, West Yorkshire, Music by Mr. Tom Mcconville (fiddle), Andy Slater (guitarist), Becky Taylor (uilleann pipes), Bertrand Laviec (Bodhran drum), Humanist Ceremony by Lita Hallyburton, Floral Design by Maryanning Horsfall & Claire Armitage, Barn Tables & Chairs by Blue Sky Event Solutions, Barn Fairy Lights & Festoons by Lights 4 Fun, Confetti by Confetti Direct
13. Best Reception
We want the Best Reception winner to include details of the space and fun moments that showcase a great party, too. We love the magical setting and fun vibe of last year's Best Reception winner!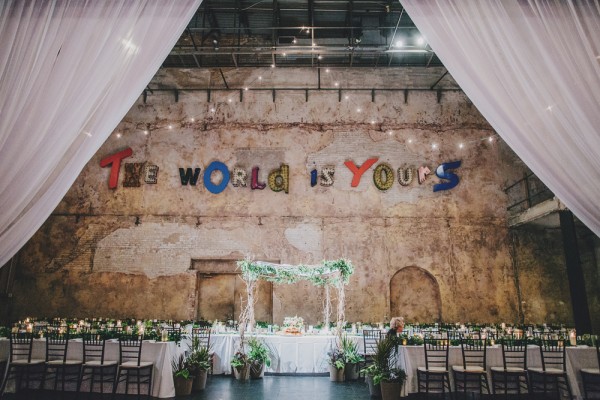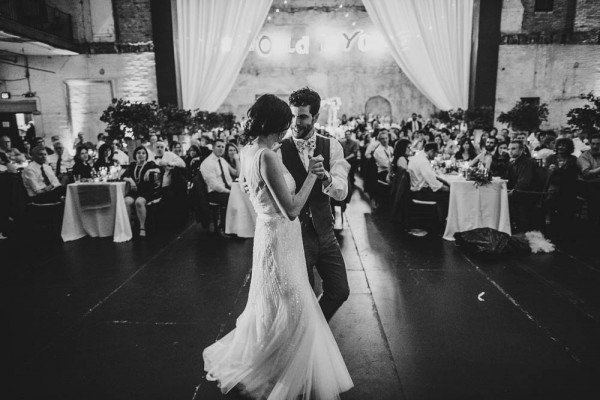 Photos by Matt Lien Photography, Venue – ARIA
Wedding Planning by Magical Memories Expert Wedding Planning, Marsha Chernoff Golob, Catering by CRAVE Catering, Heidi Damico
Floral Design by Munster Rose, Décor by Avant Décor, Reception Music by Synergy, Uplighting by Avex, Photobooth by Space Pix, Artist Gardening by Craig Boettcher
14. Best Cake
Definitely the sweetest part of any wedding, the Best Cake will be unique, beautifully photographed, and inspire our readers to have their cake and eat it too! Check out the stunning cake below, which won Best Cake in our 2014 Choice Awards.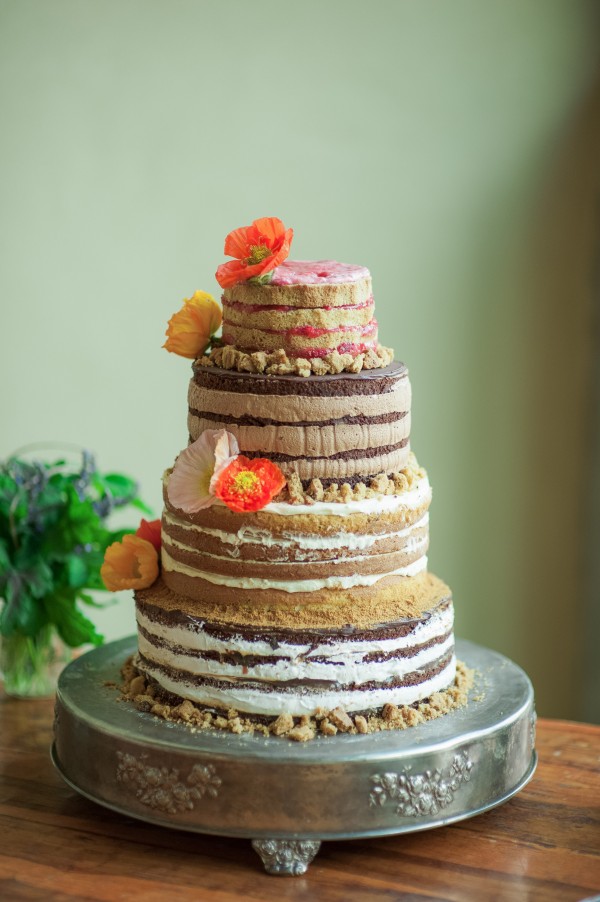 Photography by Matthew Moore Photography, Venue, Catering, and Cake by Barr Mansion, & Floral Design by STEMS
15. Best Moment
This award is a Junebug favorite. Whether it's a father-daughter dance, the first kiss, or a tearful walk down the aisle, we are suckers for the moments. The Best Moment will truly blow us away with its intimacy and authenticity. Joseph West's capture of his bride and groom's touch won last year's Best Moment: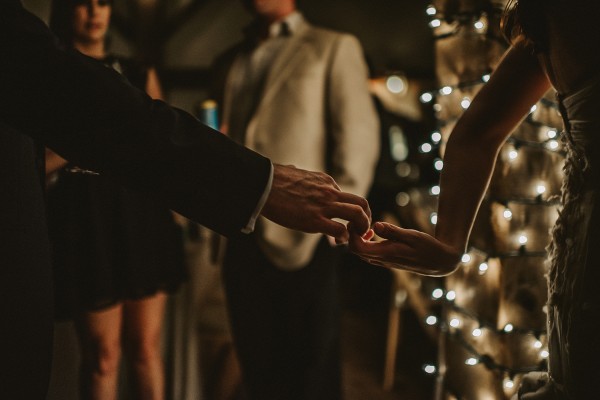 Photo by Joseph West
16. Best Video
We're looking for a true work of art; something that we have yet to see. Maybe you flew a drone across Iceland? Perhaps you zip-lined with your couple wearing a go pro in New Zealand? Or maybe your wedding film includes heartfelt moments that will bring our readers to tears. Check out last year's winning video below!
Cinematography by
Iris and Light
17. Best Elopement
Good elopements are few and far between, and great elopements only happen once or twice a year. Show us a couple willing to adventure anywhere in the name of love. Last year's Best Elopement went to the couple featured below who exchanged vows by the sea in Norway.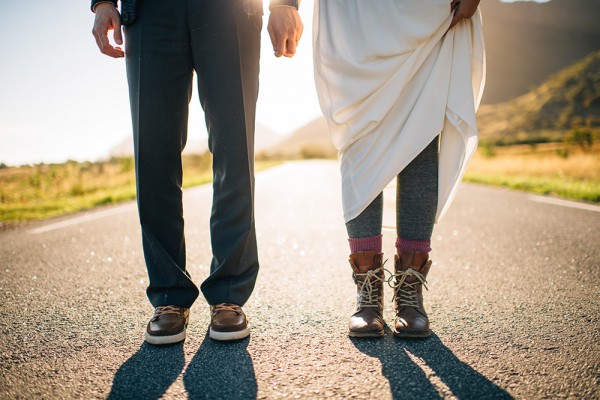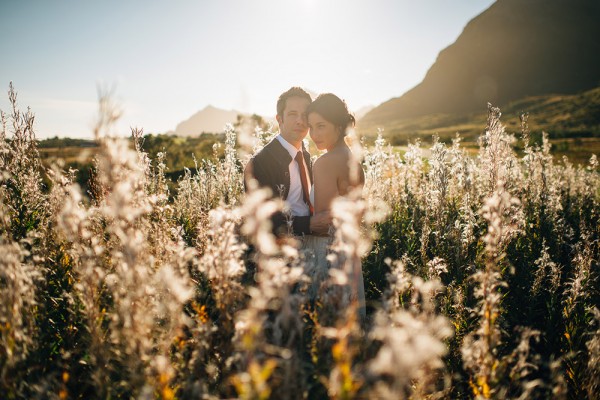 Photos by Nordica Photography, Destination – Lofoten, Norway, Planning by Brudepikene AS
Nominations for the 2015 Choice Awards open October 26th at 12:01AM Central Time. We can't wait to see what you submit!