Kirsty and Hugo know how to do style! We are absolutely blown away by their chic traditional Puglia wedding at Masseria Potenti! From an airy outdoor ceremony under a canopy of tulle to a reception entrance in a Mini Cooper—we are in awe over every detail of Kirsty and Hugo's wedding day. If you love fashion-forward and elegant style, just wait until you see how gorgeous this bride babe looked in her Inmaculada Garcia from Blush & Ivory. Bonus: This couple's crew also really knew how to dress for the occasion. Find all your wedding guest attire inspiration, and even more, in these flawless photos by Elina Upmane Photography!
The Couple:
Kirsty & Hugo
The Wedding:
Masseria Potenti, Puglia, Italy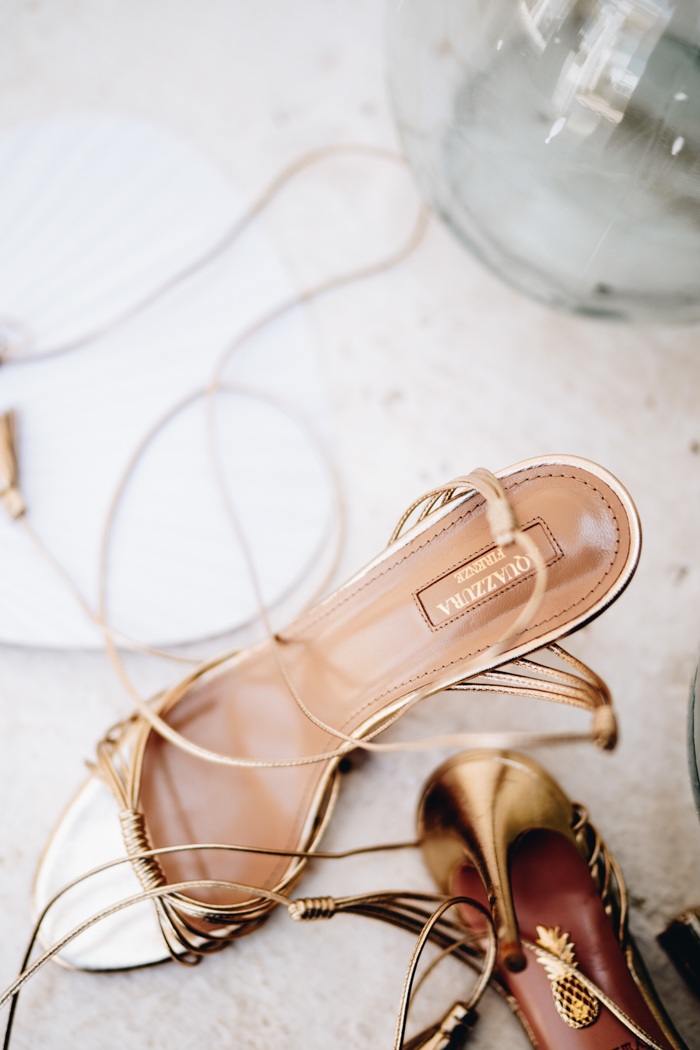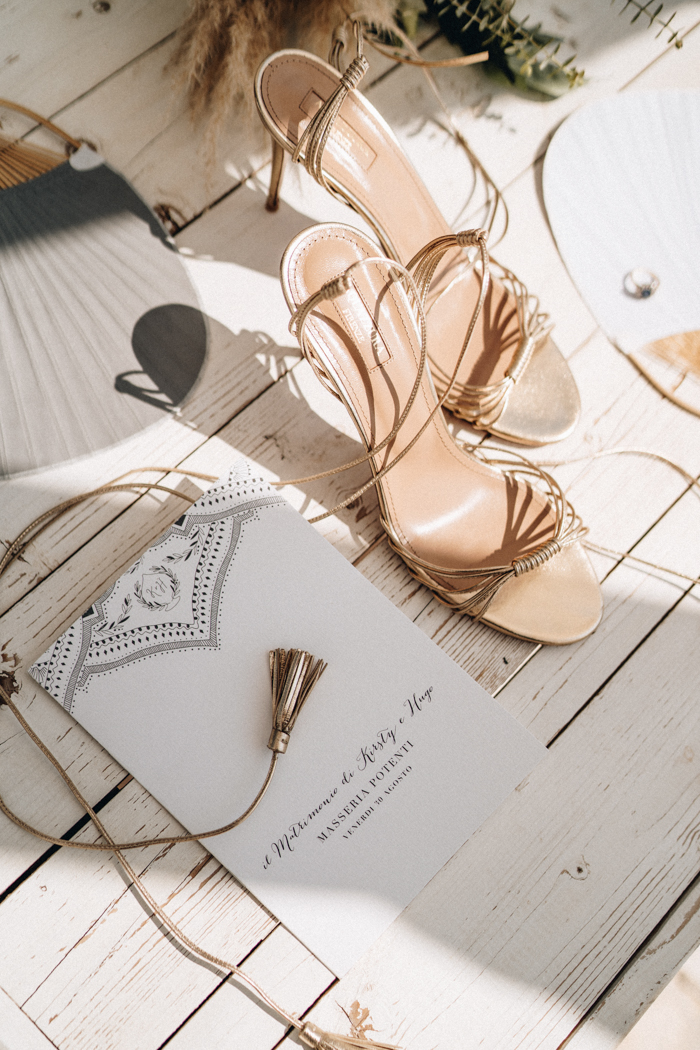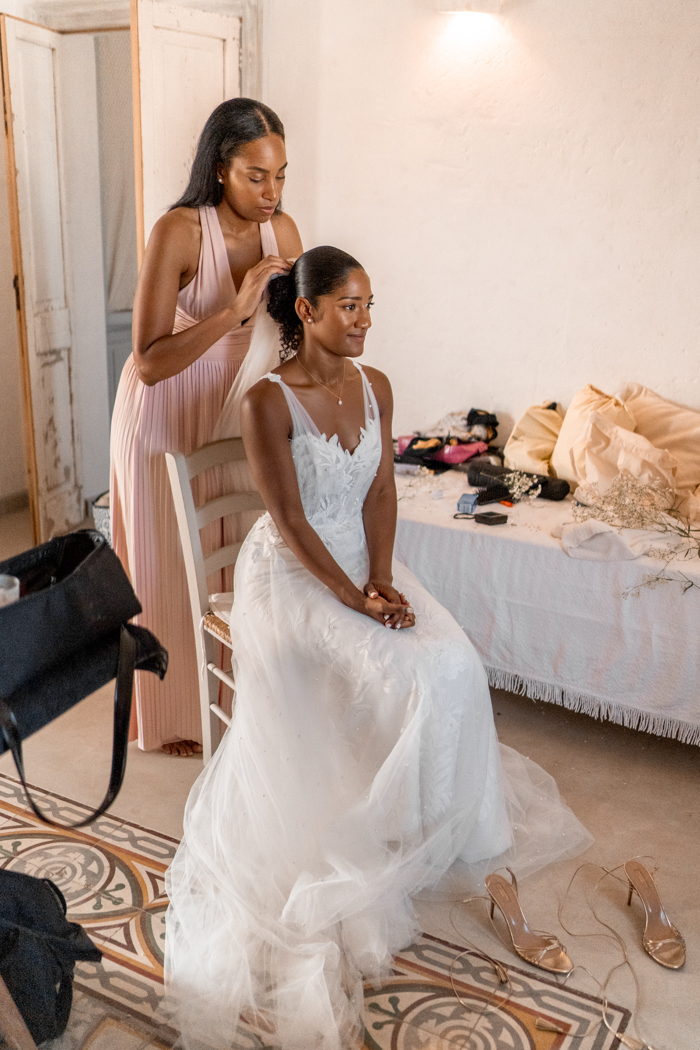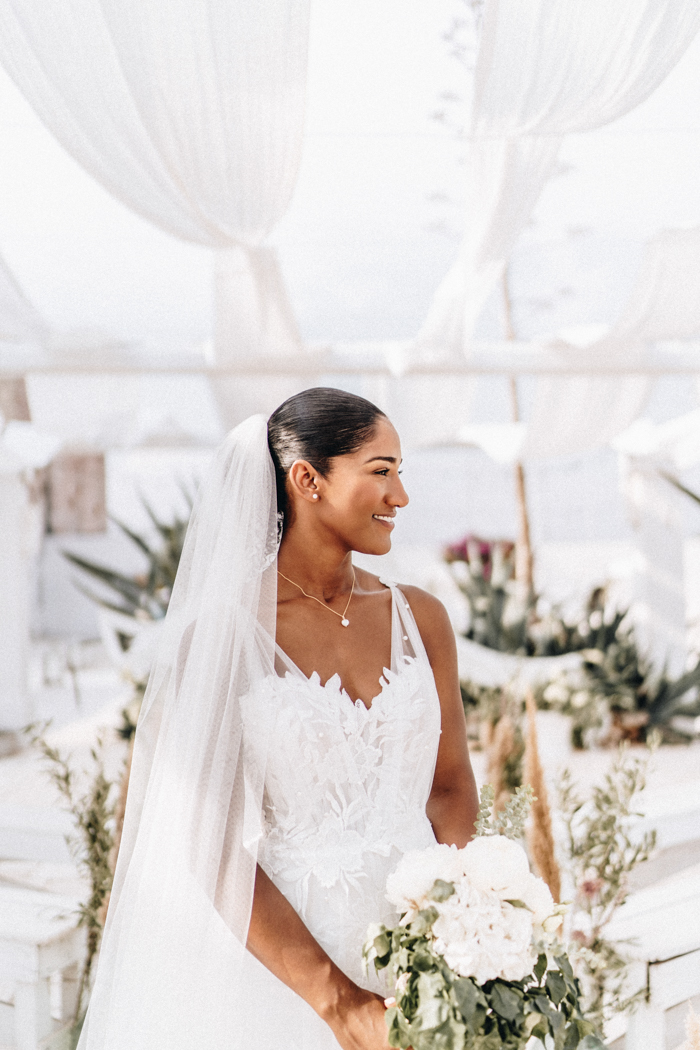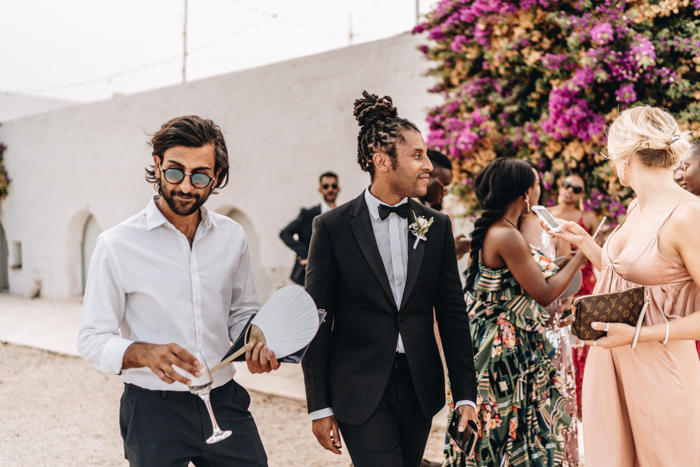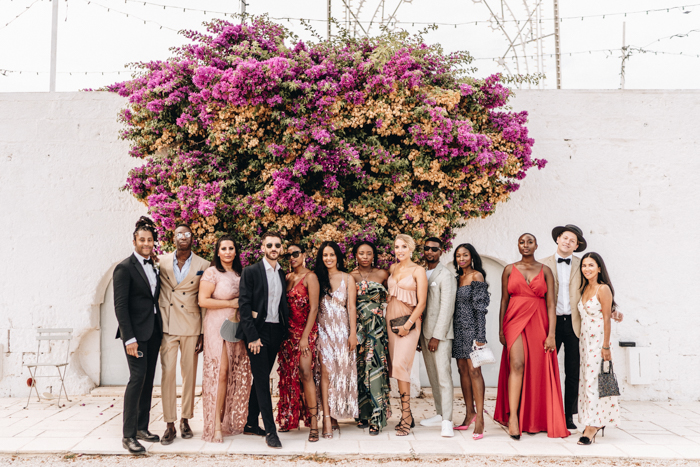 Our photographer and videographer were brilliant! We couldn't of found better people to capture our day so perfectly. We gave very little instructions to them, just told them the time to arrive and let them get on with what they do best so it was a beautiful surprise to receive our pictures and video and see all the little moments they had captured as for the most part, during the excitement of the day we had forgotten they were there – not sure how they managed to do it all and remain in the background but they were wonderful people to work with.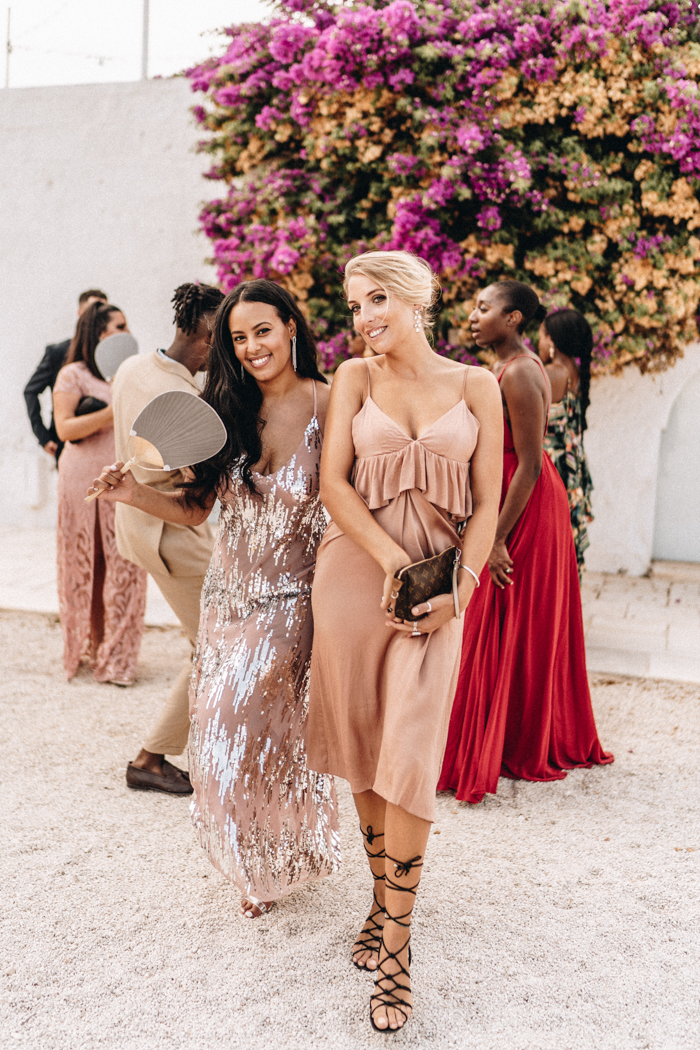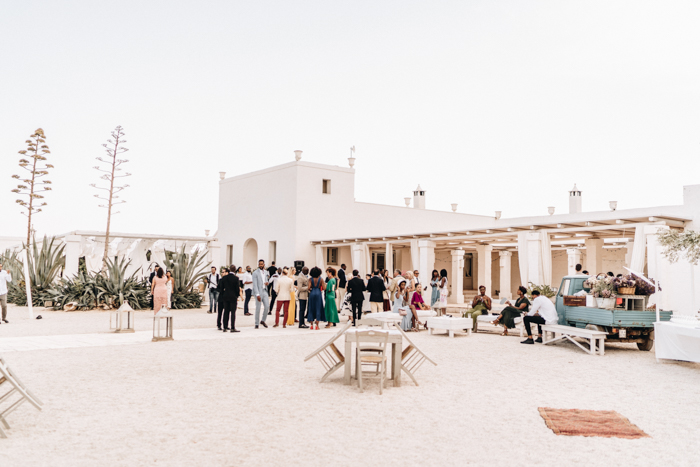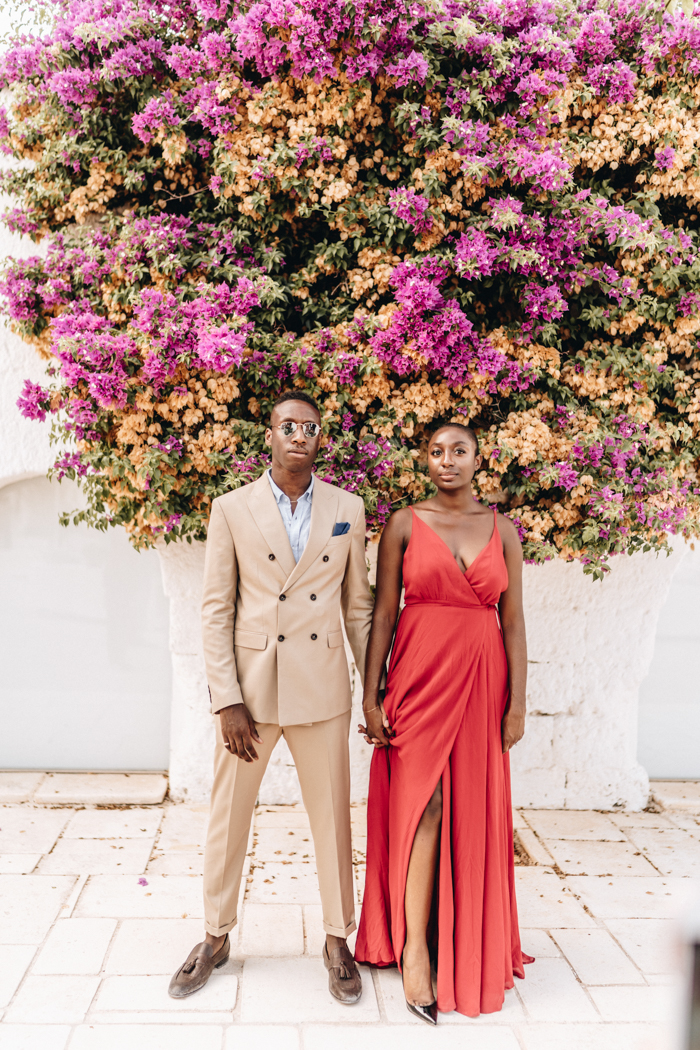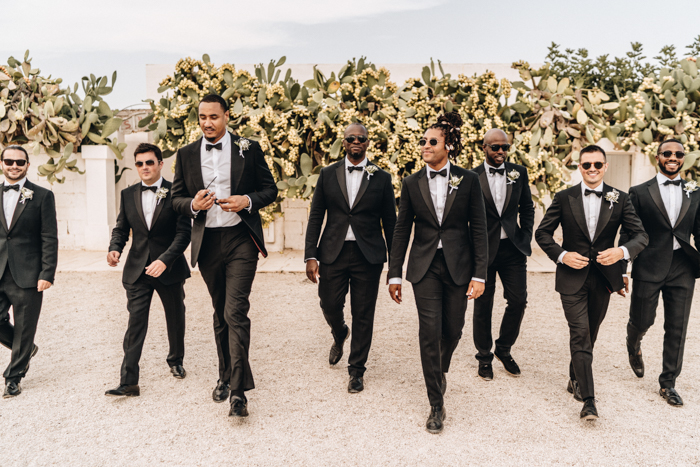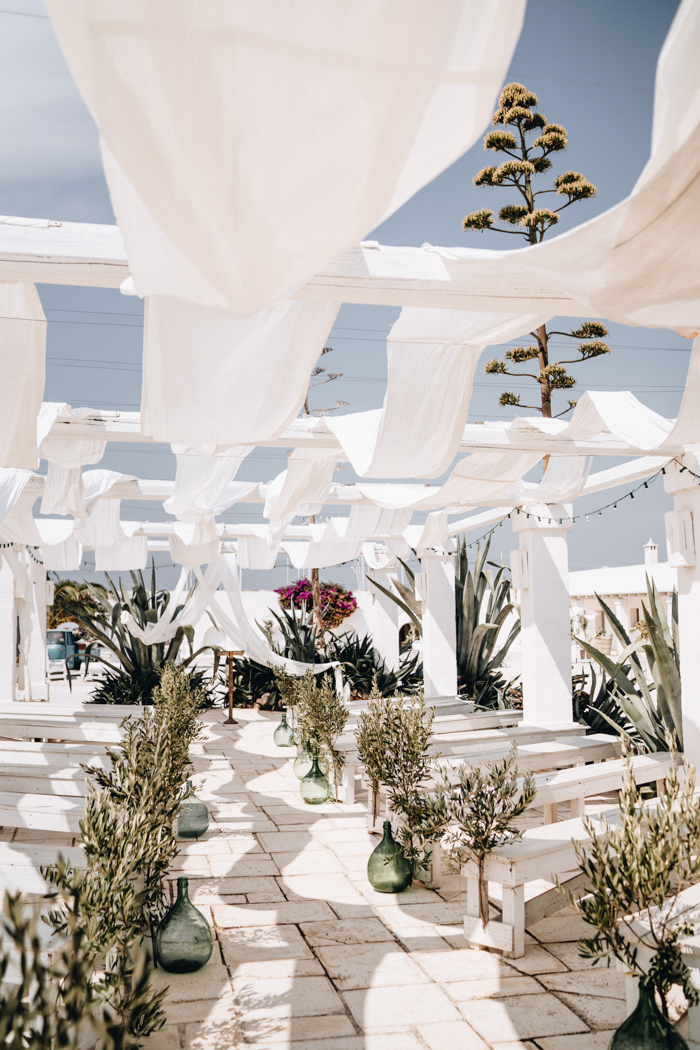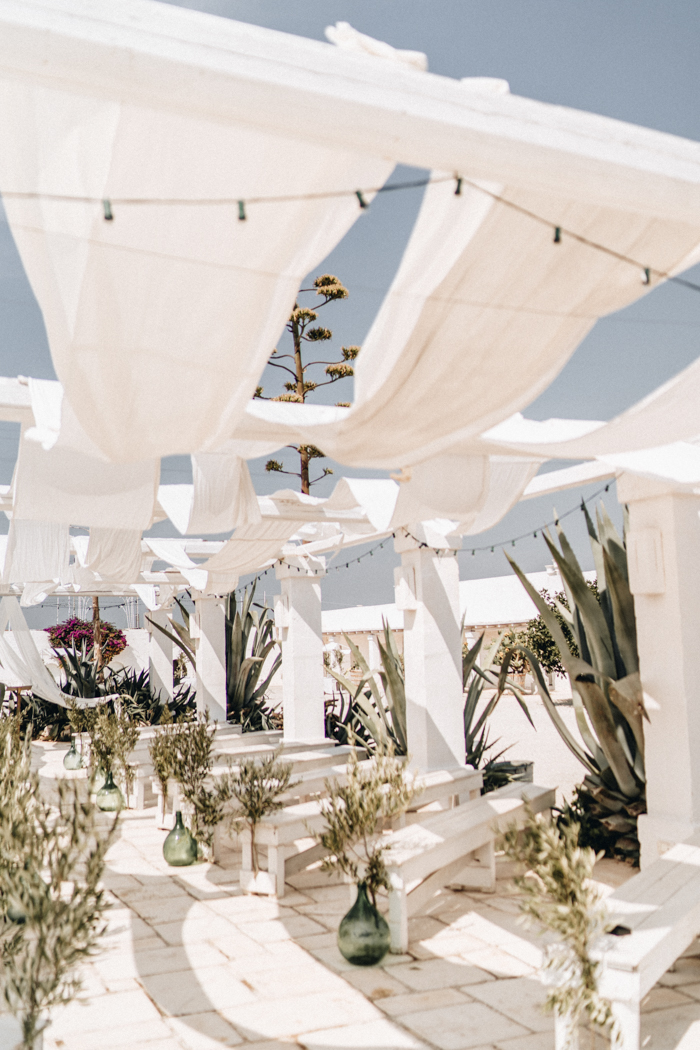 The whole time in Puglia was unforgettable but the most memorable part has got to be walking down the aisle together. Sadly my father was unable to make it out to Puglia and I had always imagined him walking me down the aisle but I am a firm believer in everything happens for a reason and even though the reason may not be clear at the time, for us this unfortunate news led to Hugo and I discussing what "walking down the aisle" meant for us. It is a super anxious moment for both the bride and groom and having been together for 10 years prior with Hugo already being welcomed as a son in law by my parents we realized walking the path to marriage together and supporting each other was the perfect way to symbolize us. Even though we are both traditionalists sometimes life forces you to set new rules so embrace it because everything has a way of working out just as it is supposed to.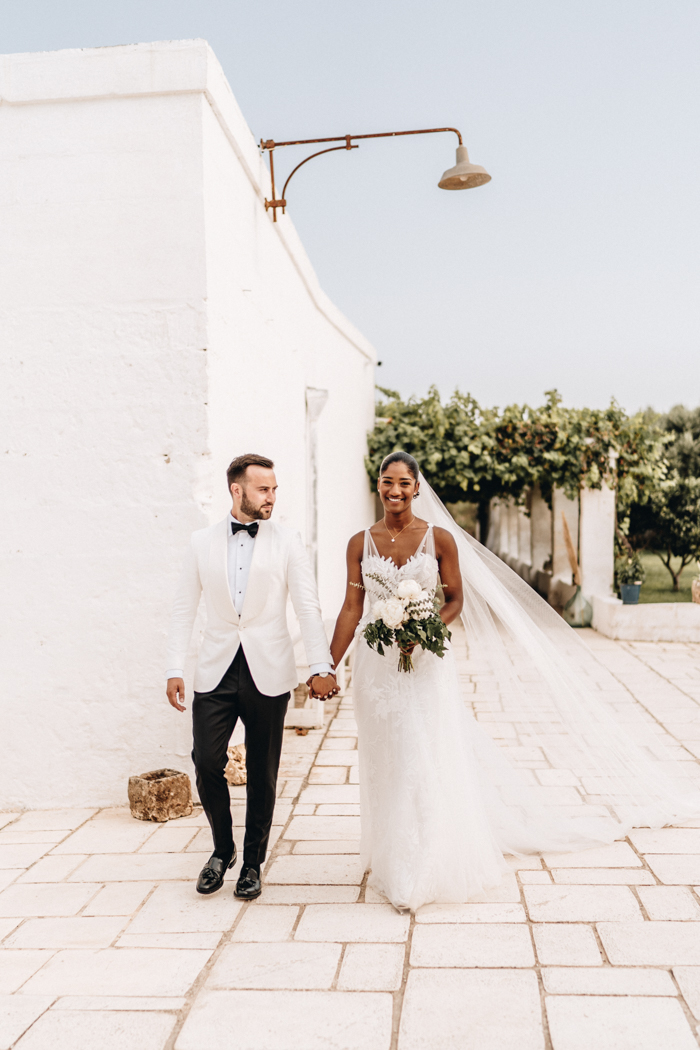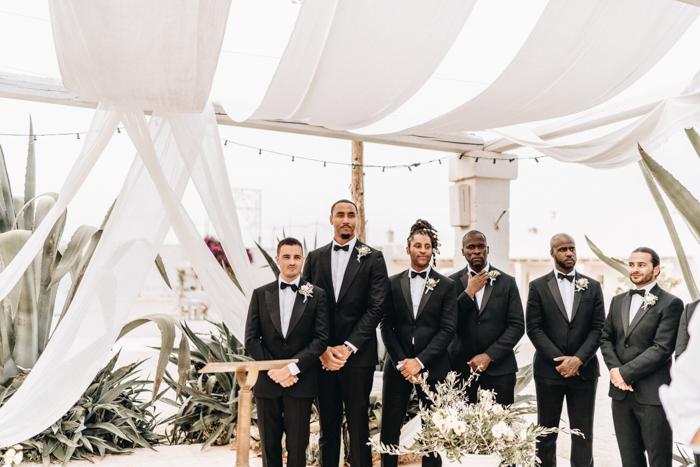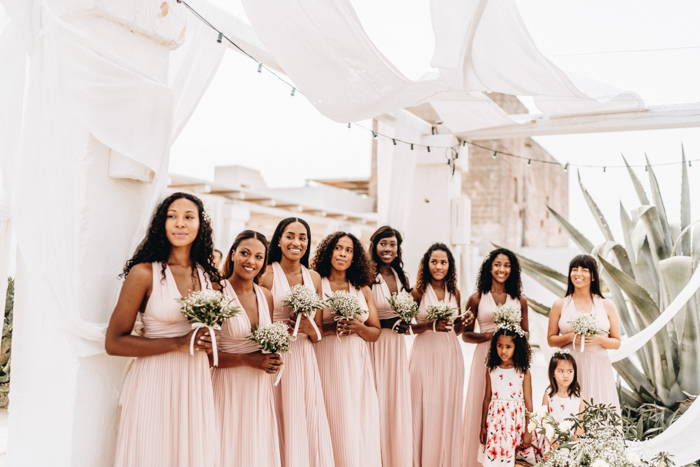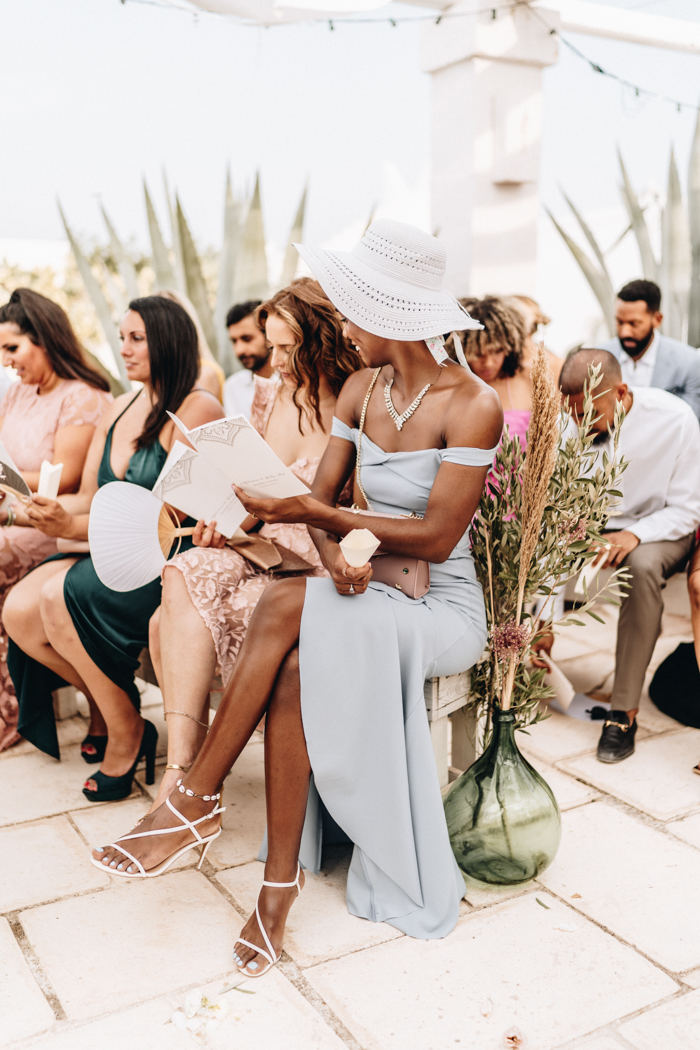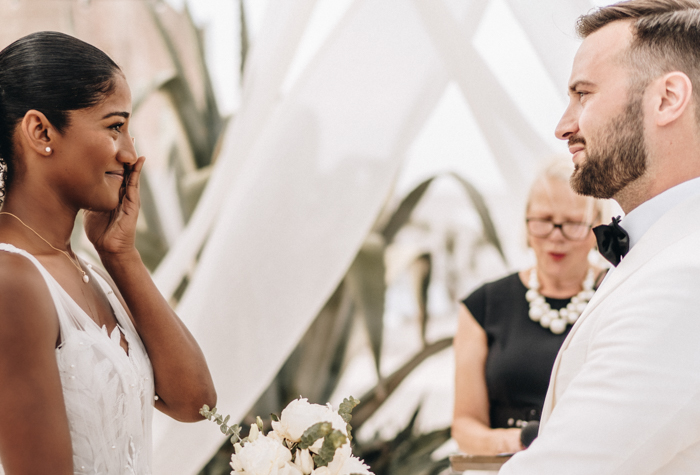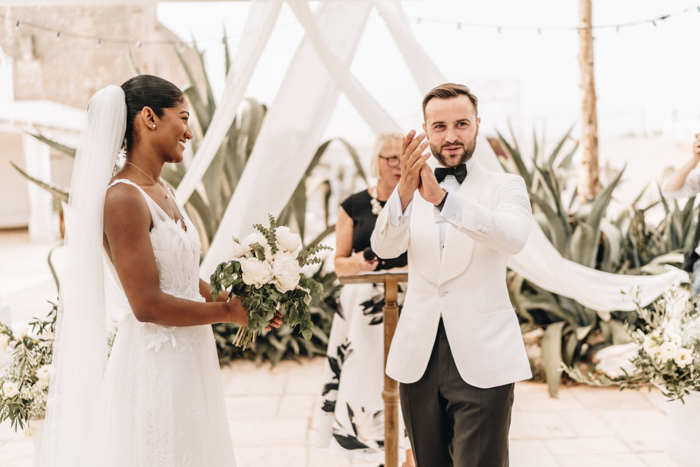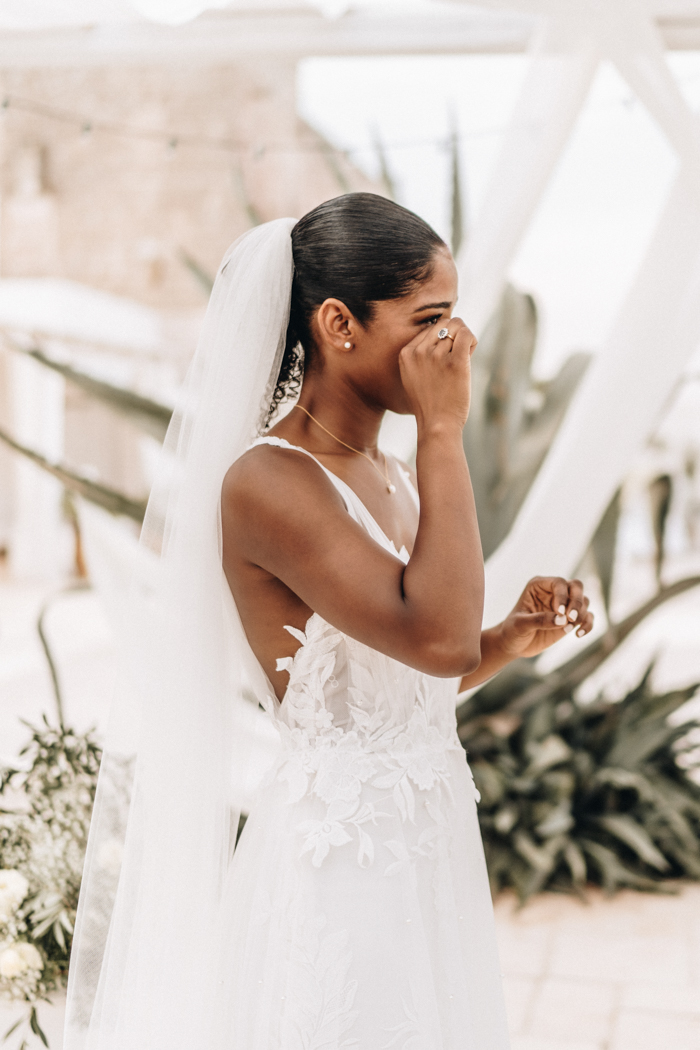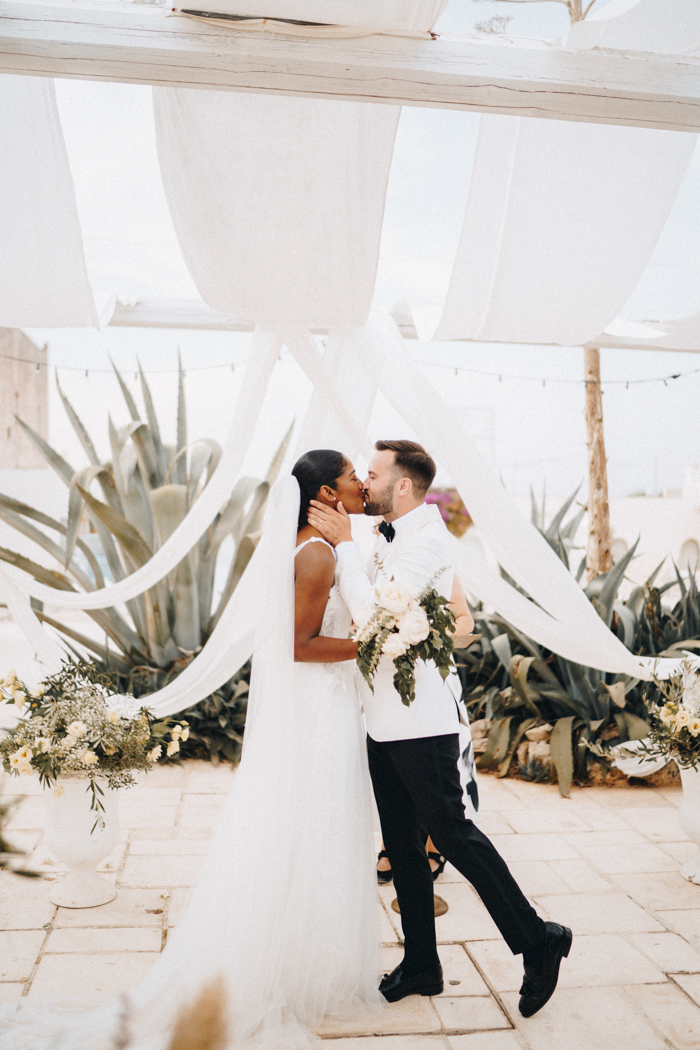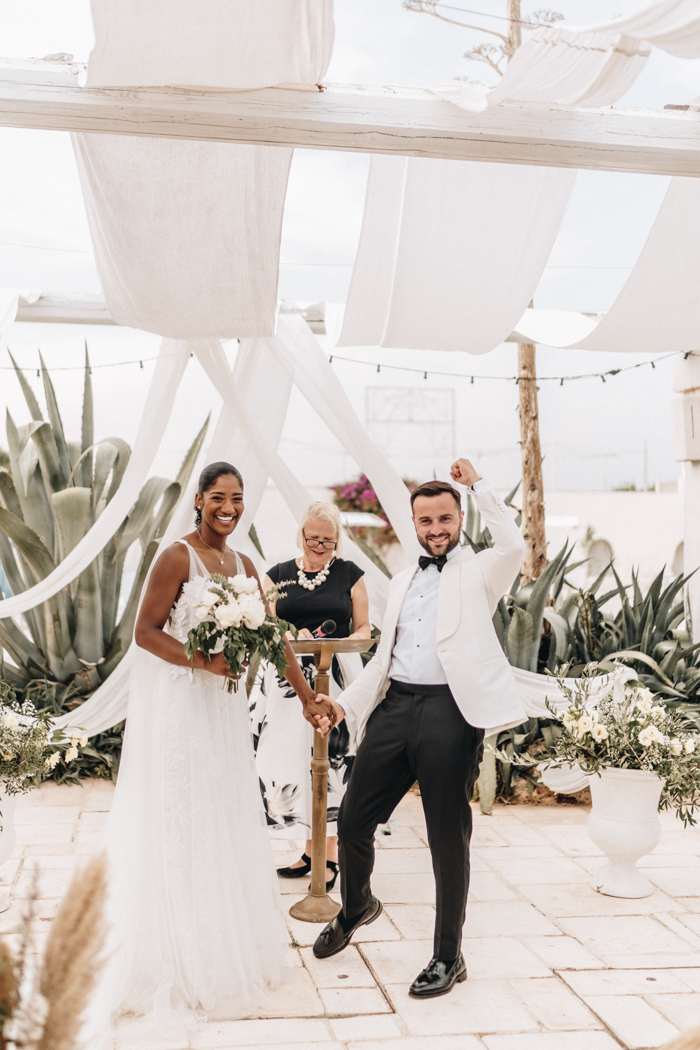 Having always known we would get married in Italy we began looking at places. We hadn't been to Puglia before and having researched this part of Italy we knew the relaxed vibes, rustic nature and delicious food would be the right place just had to find a venue! We then came across Masseria Potenti on Instagram. It looked so magical and effortlessly beautiful – it was perfect! Although knowing Instagram doesn't always show the reality, we made a short list of contenders and flew out to do a visit. Masseria Potenti was the last venue on our list to see and the moment we walked through the Masseria gates we knew we had found the place. There is no where like it, Potenti is very special.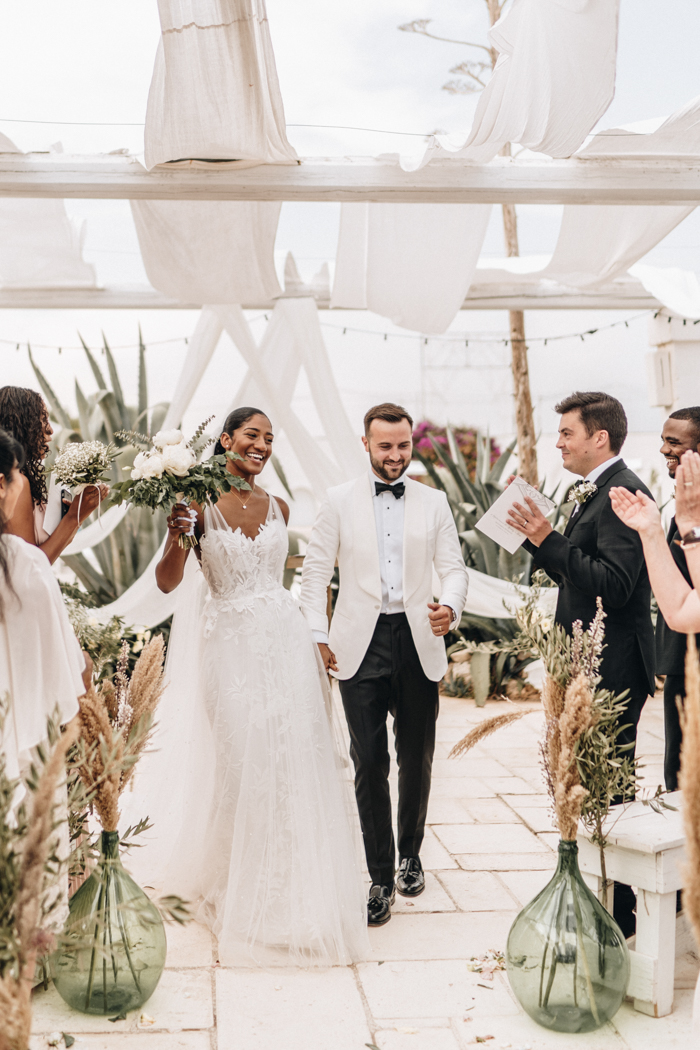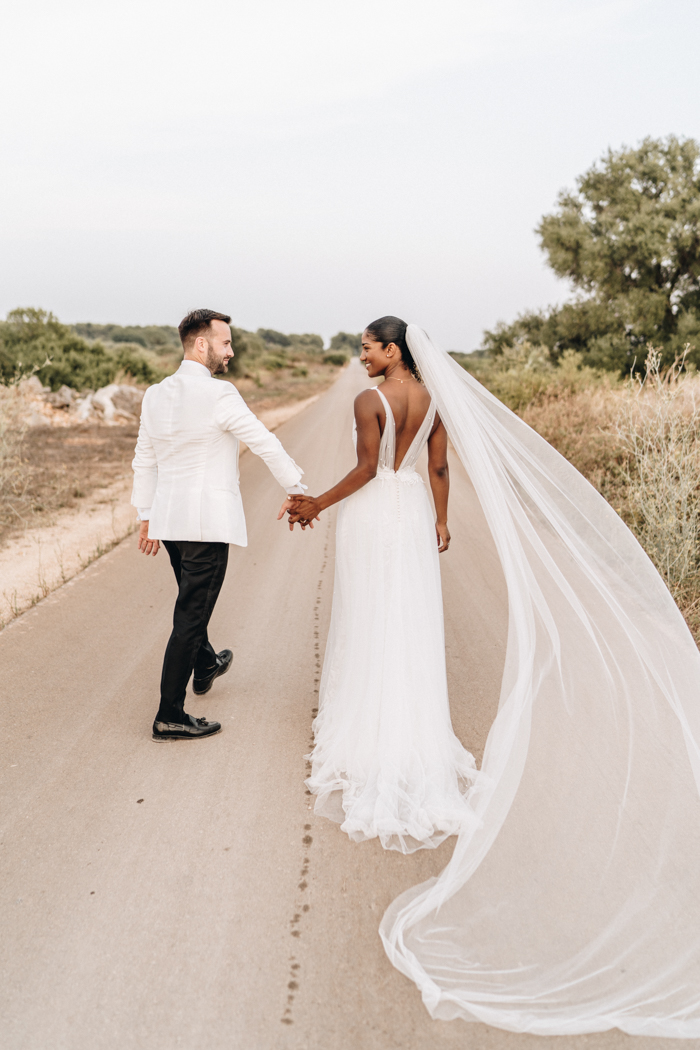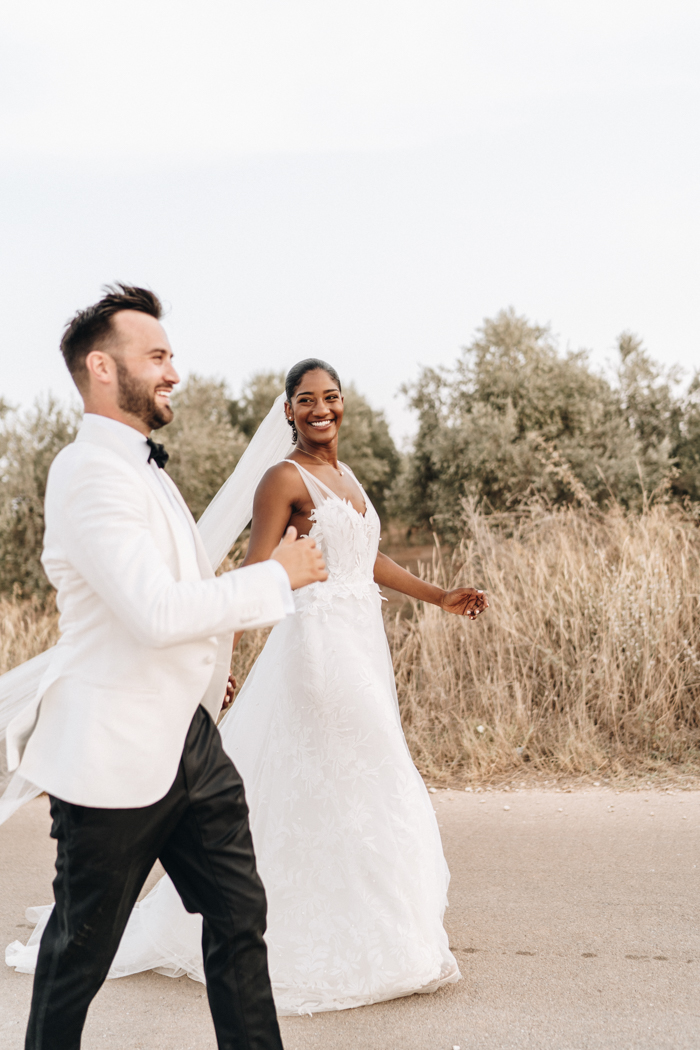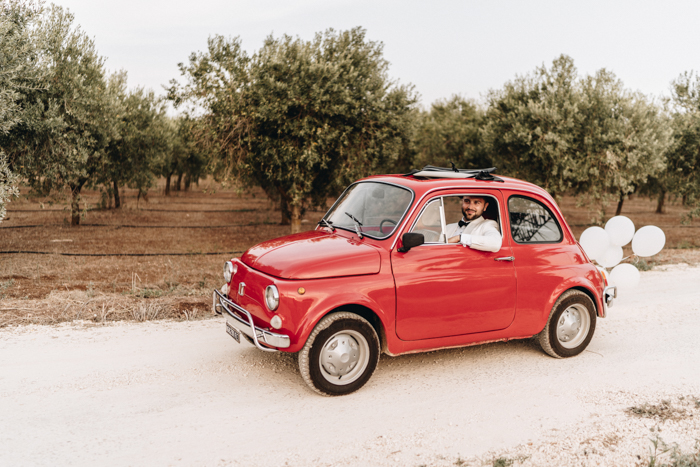 There are so many great ones to choose from it is really difficult but we do love the one of us driving in with the red vintage fiat. Every time we look at that photo it's like the memory comes alive and we are taken back to that exact moment of euphoria, to the sound of the confetti cannons firing, the brass band playing, surrounded by the love of our family and friends and the complete feeling of – we did it!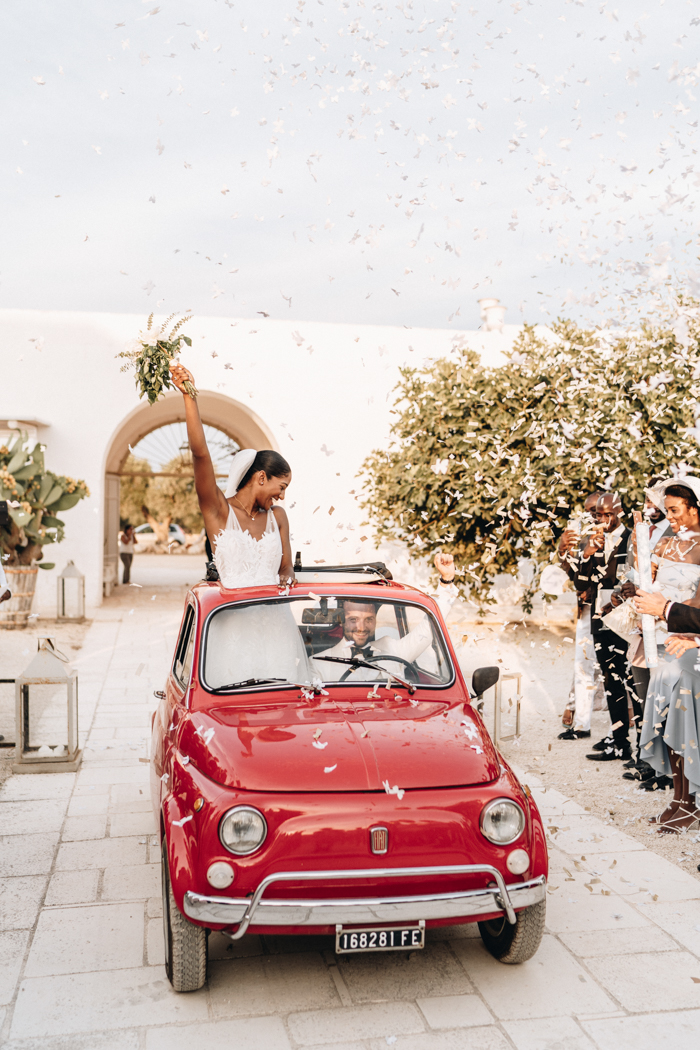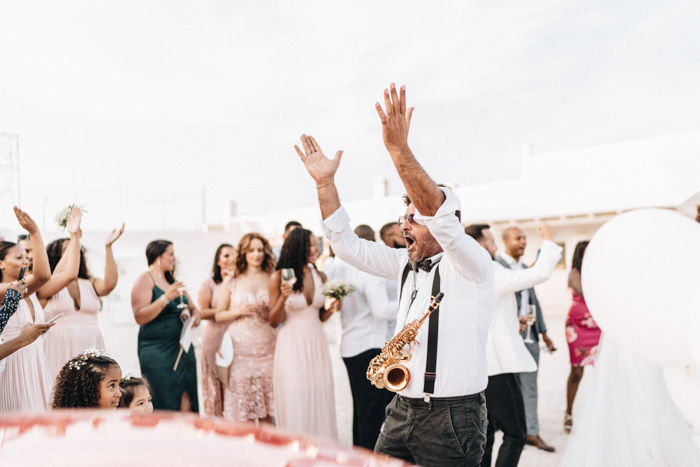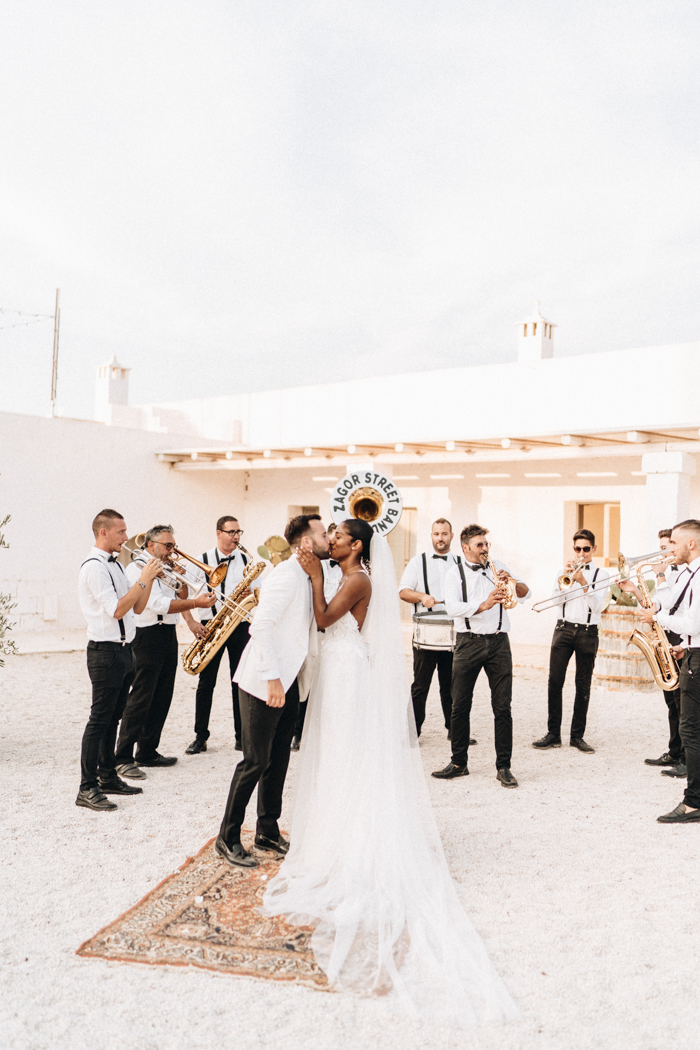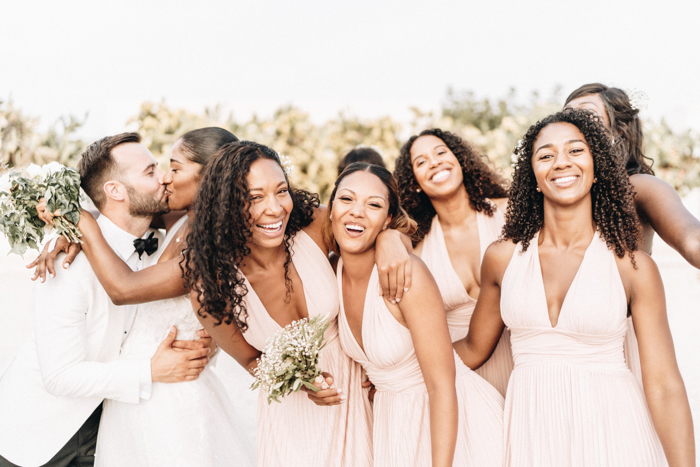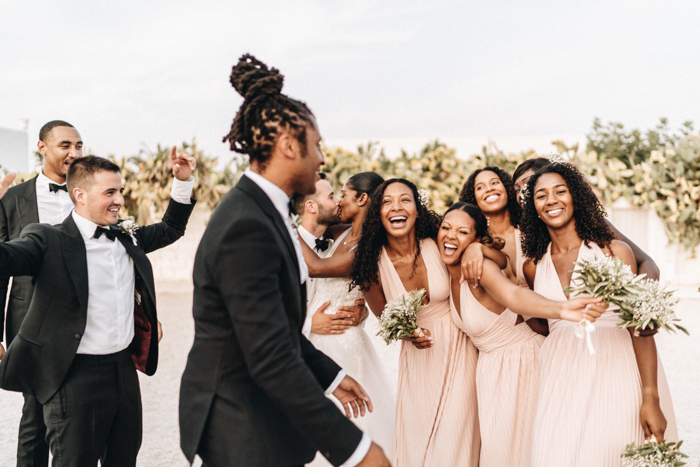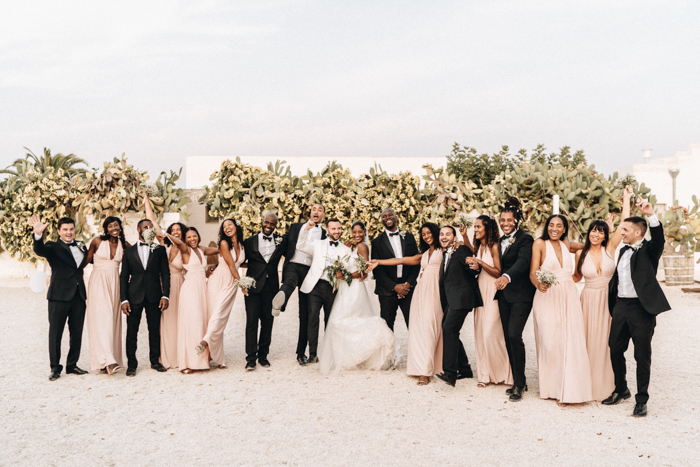 Congratulations, Kirsty and Hugo, and many thanks to Junebug member Elina Upmane Photography for sharing their day with us! If you're swooning over Elina's work, be sure to check out her page in our directory of the world's best wedding photographers.