Beauty, Baubles & Bubbly – A Day of Style for the City Bride
Define your bridal style with the help of the city's top designers, stylists and bridal trend-makers at this intimate event co-hosted by Gabriella New York Bridal Salon and the fashion stylists at Merci New York. The bridal-style mavens have curated a chic Sunday afternoon with the artists every New York girl needs to know for her wedding. Get hair and make-up trials compliments of the tony Paul Labrecque team, and be pampered with mini spa services by the experts at Exhale, and rub shoulders with Manhattan's hottest photographers and floral designers, as Christian Oth Studios and Matthew Robbins Design share their tips for a New York wedding!
May 6, 2012; 12:00pm – 5:00pm
Gabriella New York Bridal Salon
400 West 14th Street #2A
New York, NY 10014
Tickets available at eventbrite.com
Crate and Barrel – Wedding Party Registry Event
Enjoy having your local Crate and Barrel store all to yourself (ok, and a few other engaged couples!) during special store hours on May 6 that are just for you! You'll get one-on-one time with sales staff and plenty of time to complete your registry in a relaxed environment. They'll even make sure you keep your energy level up with food, drink, and music!
May 6, 2012
Crate and Barrel stores nationwide
RSVP at www.crateandbarrel.com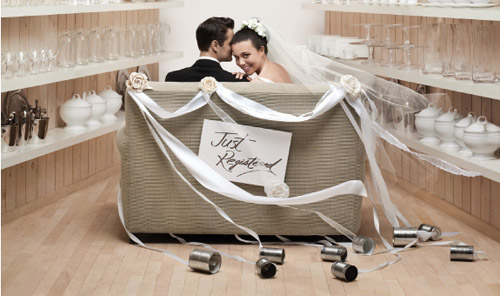 Elizabeth Dye Trunk Show at Lovely Bride NYC
Whimsical, floaty, sweet…I just can't say enough to describe the prettiness of Elizabeth Dye's dresses. Combine them with darling dress shop Lovely Bride and you've got the perfect match!
May 11-13, 2012
Lovely Bride NYC
313 W. 4th Street
West Village, NYC
212.924.2050 or www.lovelybride.com
Pasadena Bride Tour
With its wonderful California presence and beautiful landscape, Pasadena is the perfect wedding destination. Join FotoNuova Photography on a journey to some of the magnificent wedding venues of Pasadena! Destinations on our tour will be the luxurious and opulent Langham Hotel, the quaint and intimate Happy Trails Garden and the beautiful and modern space of the Pandora Room.
May 17, 2012; 2:30pm 7:30pm
Tour begins at FotoNuova Photography Studio
936 Huntington Dr, Suite E
San Marino, CA 91108
Admission is $10 per person and limited space is available. RSVP to www.fotonuova.com
The Chic Boutique – A Bridal Gala
Dio Deka and Hotel Los Gatos invite you to their second Annual Spring wedding celebration, The Chic Boutique- A Bridal Gala. Come experience exquisite floral displays, ceremony ideas, sumptuous cake and more. Also enjoy hors d'oeuvres prepared and served by the onsite, Michelin star awarded, Dio Deka restaurant.
May 20, 2012 12:00 PM – 3:00 PM
Hotel Los Gatos
210 E. Main St.
Los Gatos, CA 95030
For complimentary admission please RSVP to [email protected]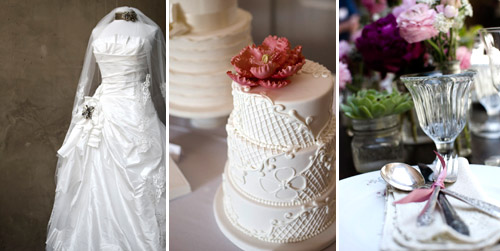 Watters Trunk Show at Lovely Bride LA
Vatana Watters has the amazing knack of being current on the hottest bridal trends but spinning the looks in such a way that each gown has a unique distinction from what is already in the marketplace. The quality and value that goes into each gown will make you gasp when you see them in person!
May 25-27, 2012
Lovely Bride LA
638 1/2 N. Roberston Blvd.
West Hollywood, CA 90069
310.659.2050 or www.lovelybride.com
There's more! Check out the photography workshops and classes from the members of Junebug's World's Best Wedding Photographers hotlist,on our Photobug blog today!