Welcome to spring! Along with the sunshine and blooming flowers come lots of fun wedding events happening in April…

Monique Lhuillier Spring 2012 Bridal Trunk Show
Check out the brand new Spring 2012 collection straight off the Bridal Market runway!
April 14th – 16th, 2011
The Monique Lhuillier Flagship Boutique
8485 Melrose Place
Los Angeles, CA 90069
By appointment only – call 323-655-1088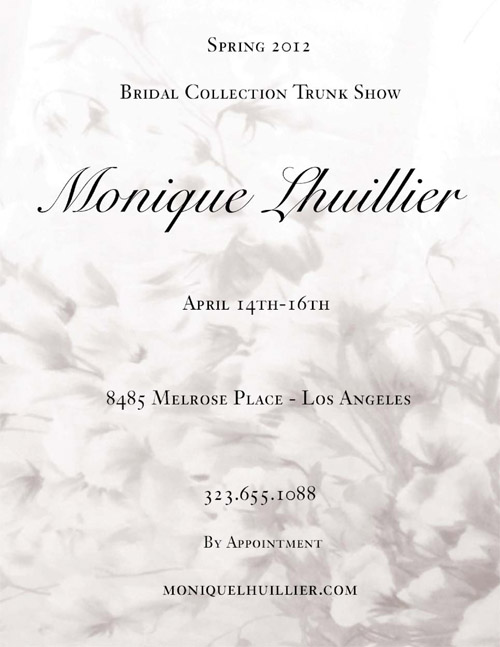 Carolina Herrera Spring 2012 Bridal Trunk Show
Space is limited for this exclusive event – it's your chance to see their exquisite Spring 2012 bridal collection in person!
April 21st – April 23rd, 2011
Carolina Herrera Melrose Place Boutique
8441 Melrose Place
Los Angeles, CA 90069
By appointment only – call 323-782-9090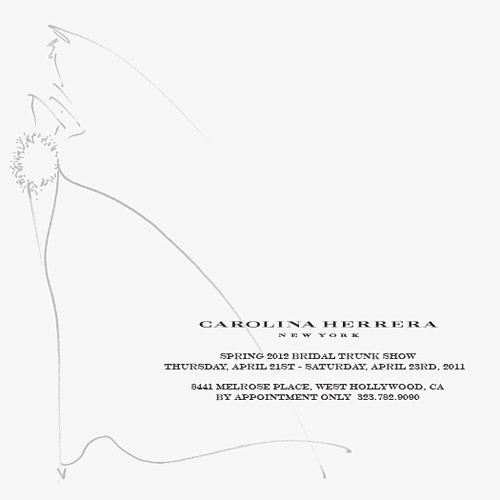 The always grand Wedding Salon show is hosting their first New York event of the year – a must do for brides and grooms in the New York area!
April 27th, 2011 4pm-9pm
Manhattan Center Studios
311 West 34th Street
New York, NY 10001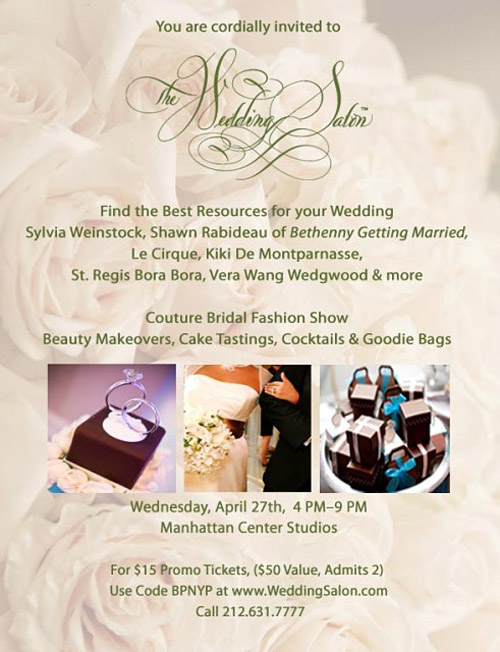 The Royal Wedding! April 29!
Unless you've been under a rock for the past few months, you've surely heard the buzz about the long anticipated wedding of Prince William to his bride Kate Middleton, and the date is swiftly approaching! There are endless sources of online and television coverage leading up to the day, and well as minute-by-minute play-by-plays that will be reported as the wedding day it self unfolds. I personally admit to being totally excited to watch the wedding on TV, and I just couldn't have a Calendar of Events post for April without including it. Check out their official Royal Wedding Website for more information!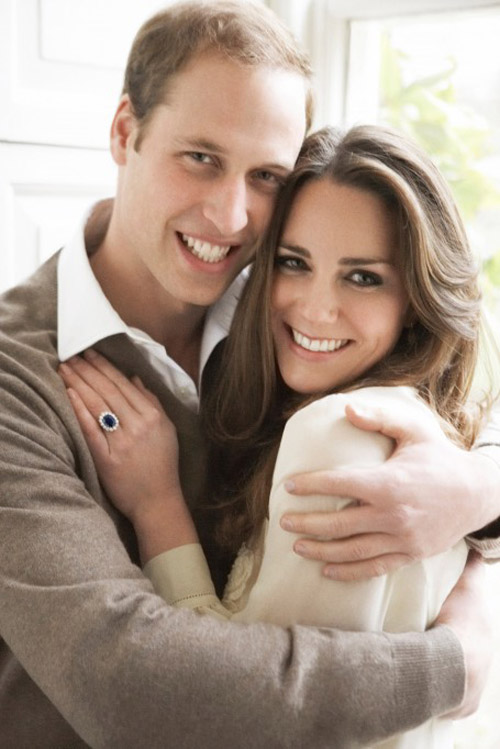 Image above by Mario Testino