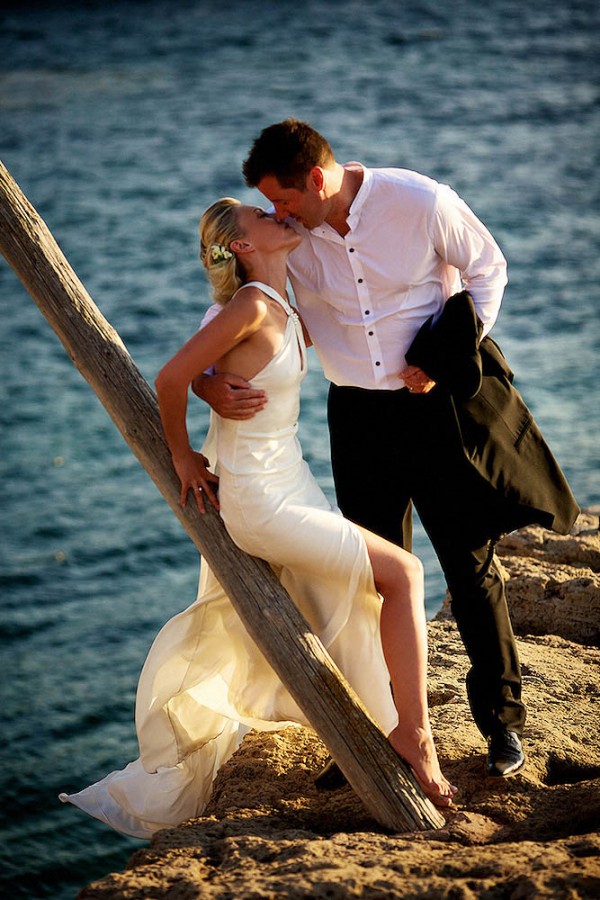 A military fort may sound like an unusual choice for a wedding venue, but Cap Rocat in the Baleatic Islands provided exactly the romance and charm Natalia and Dray envisioned for their wedding. The breezy celebration involved a 30 minute ceremony with friends and family, and an intimate photo session with Natan Fotografia on the rocky shore by the water. We love that the couple learned a tango for their wedding and surprised their guests with a sensual first dance as husband and wife.
The Couple:
Natalia and Dray
The Wedding:
Cap Rocat, Balearic Islands, Spain
The Inspiration:
The venue was minimalistic and brutal but romantic and charming at the same time (it was a military fort after all!). A white dress, white flowers, white table cloths and sandy rocks for a background. The red and purple sunset dropping patches of colour on the open air reception. And the night starts coming out to highlight the first tango dance (which had taken quite a bit of practice!!). Even a strong wind in the hot mid-July day played for us, keeping us cool and playing with the beautiful flowing wedding dress. The architecture, nature and her elements were our best decorators.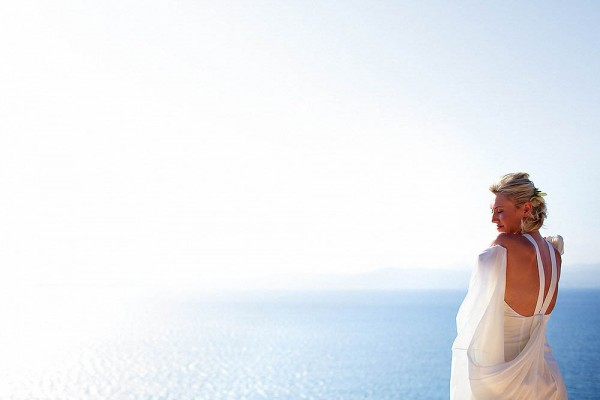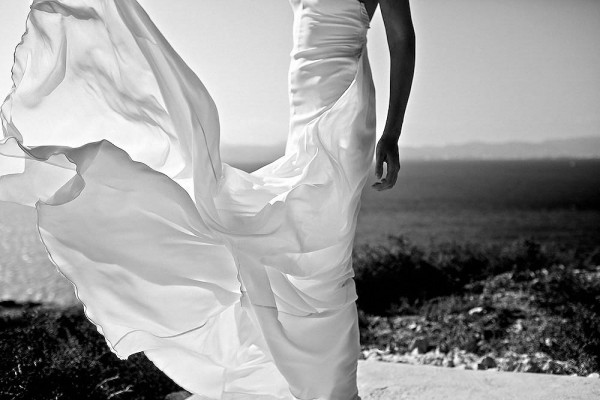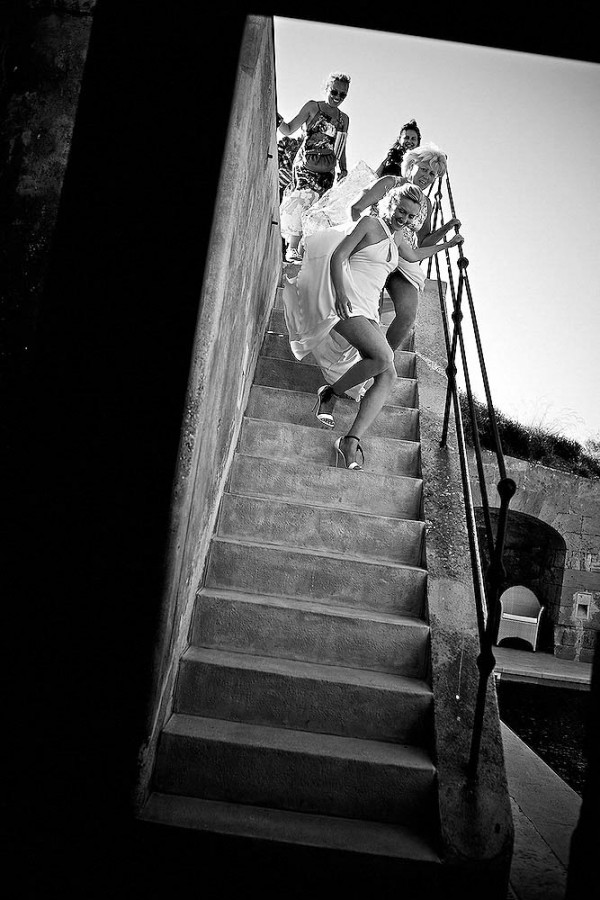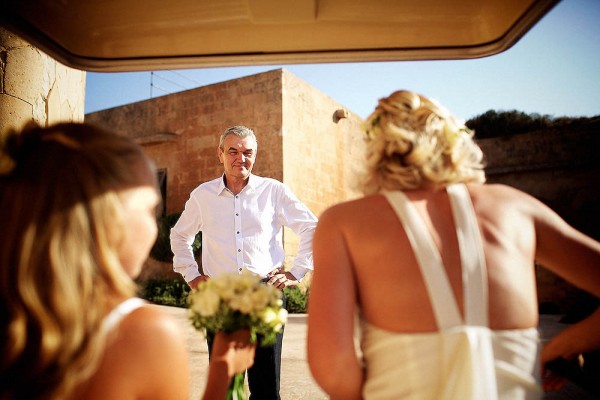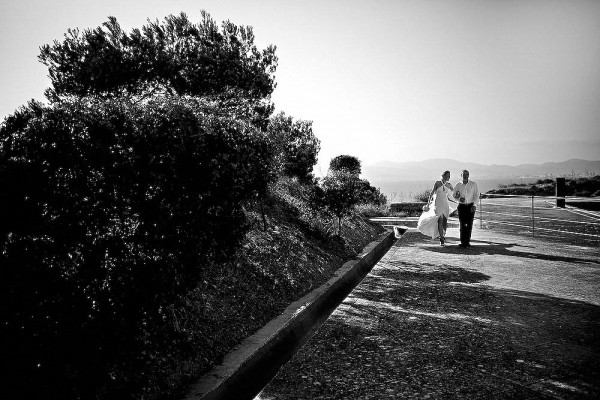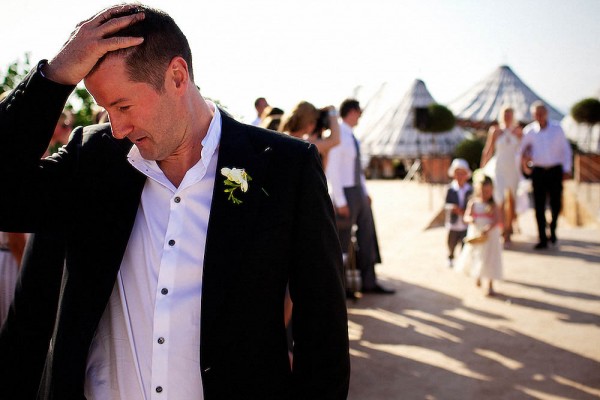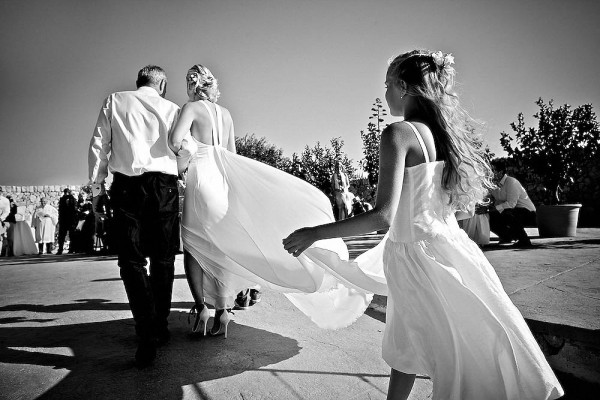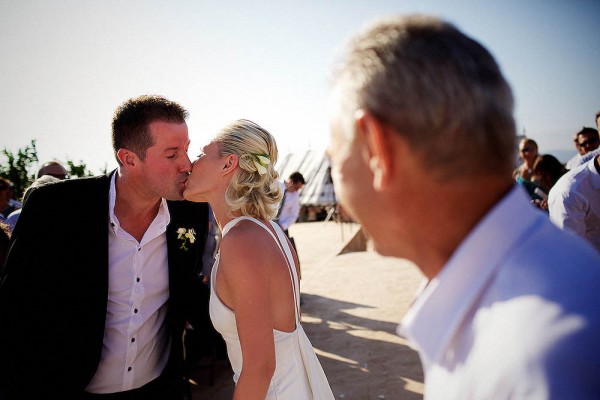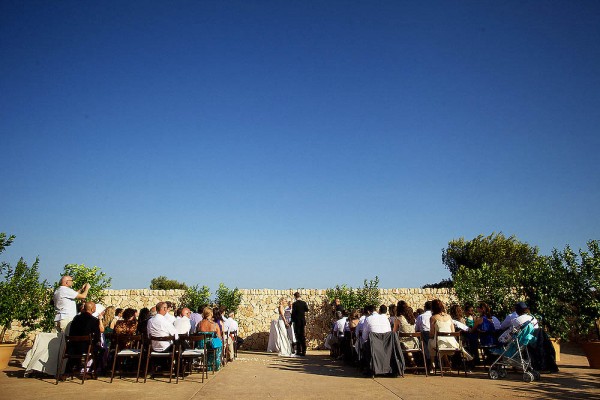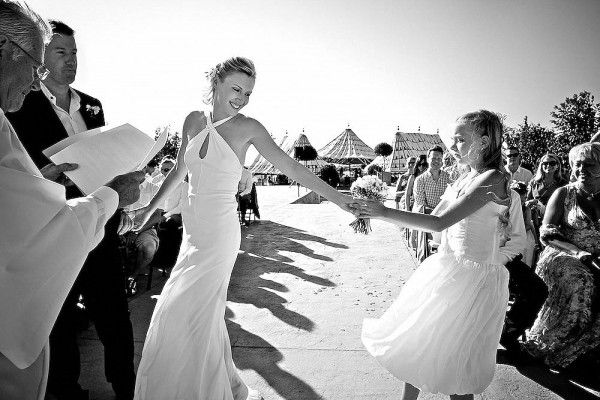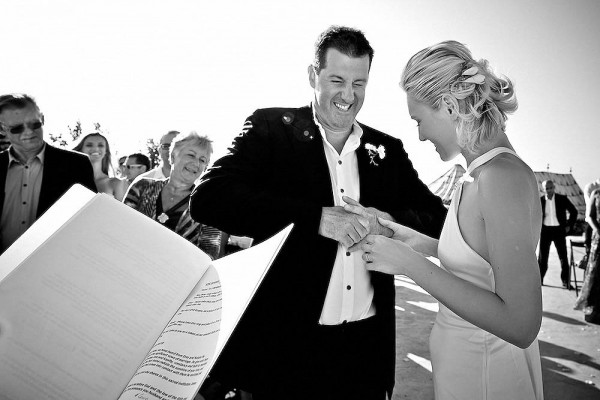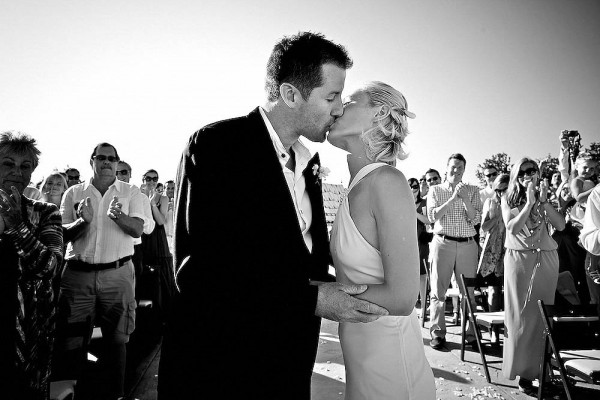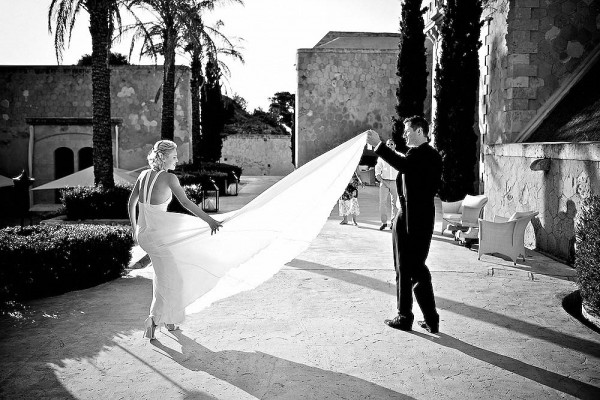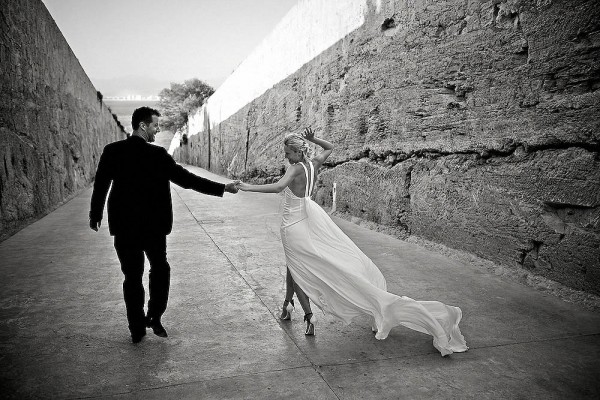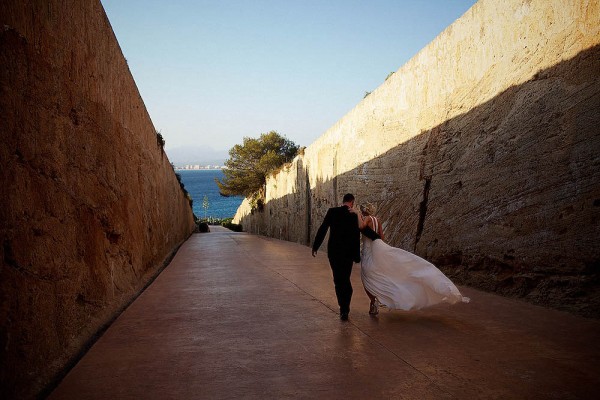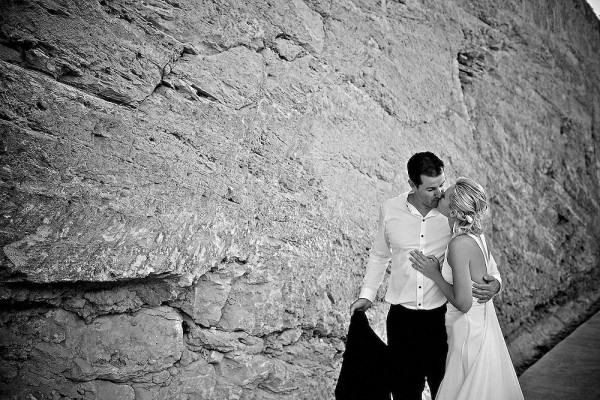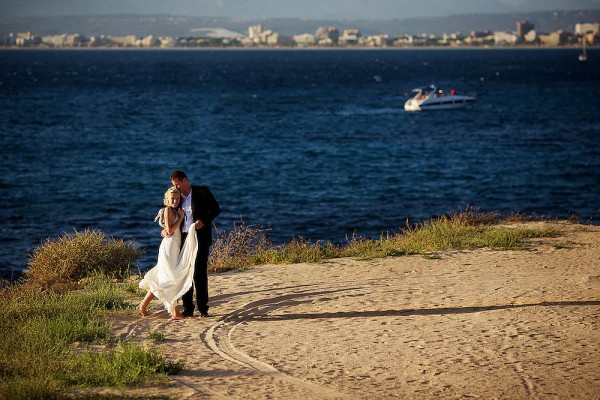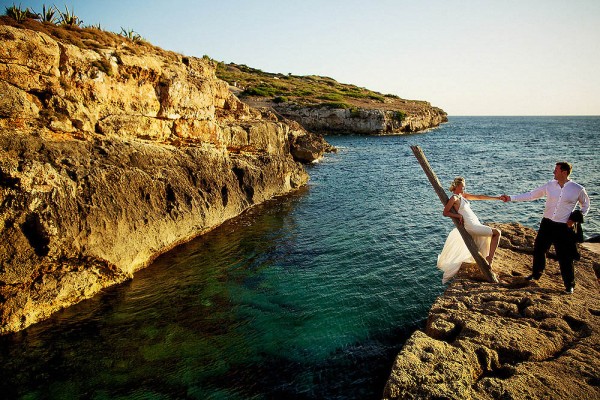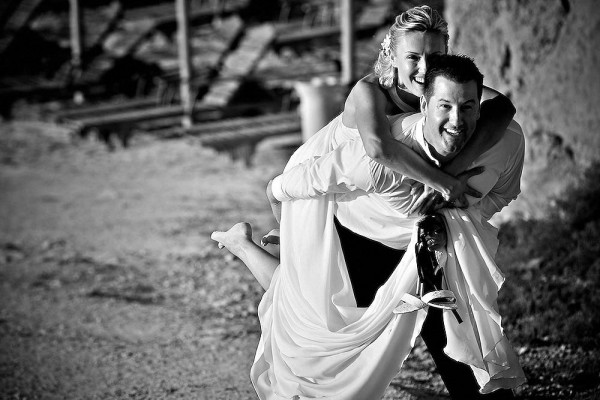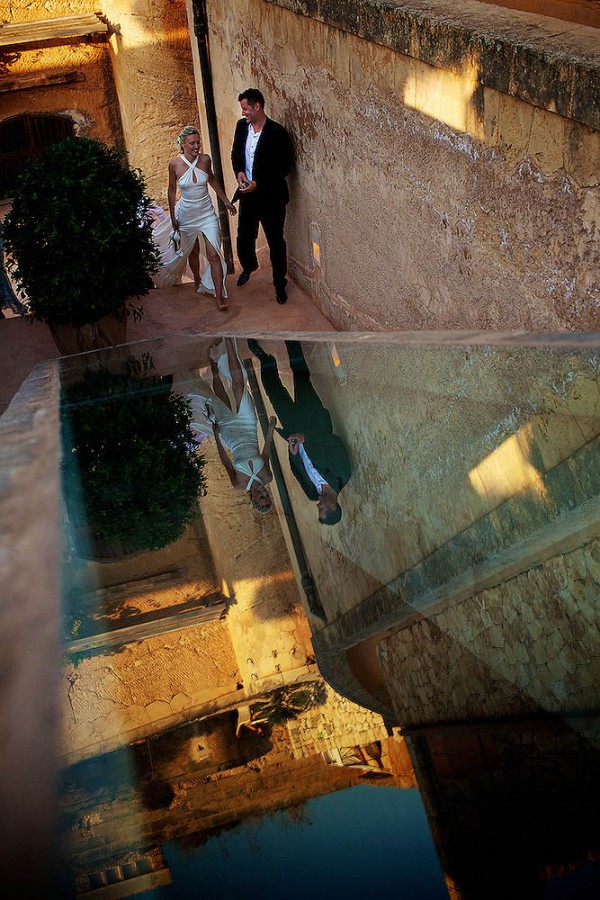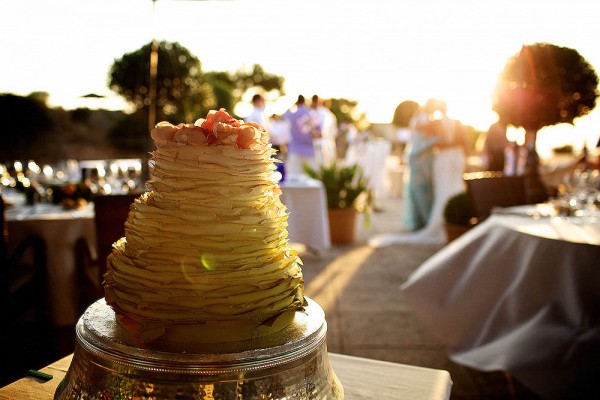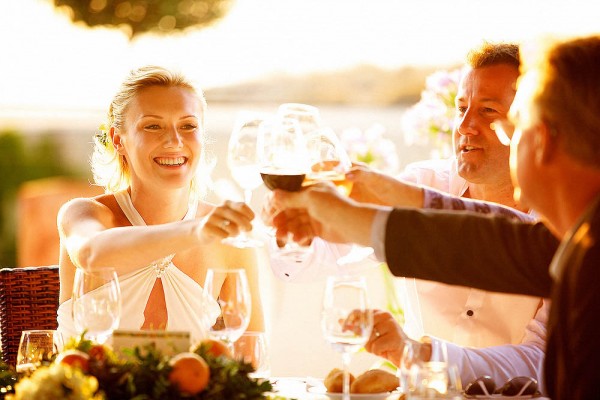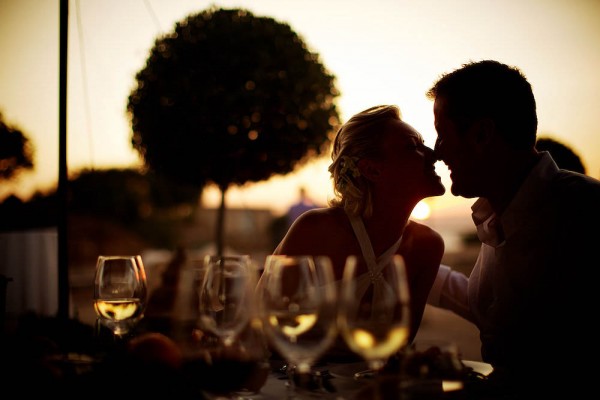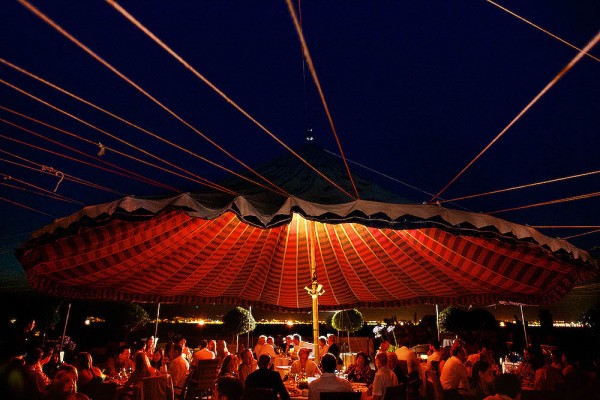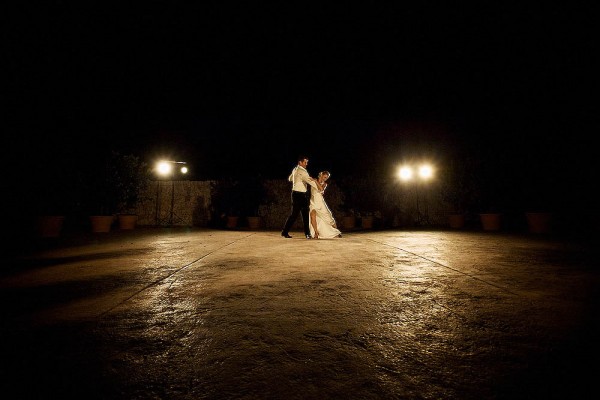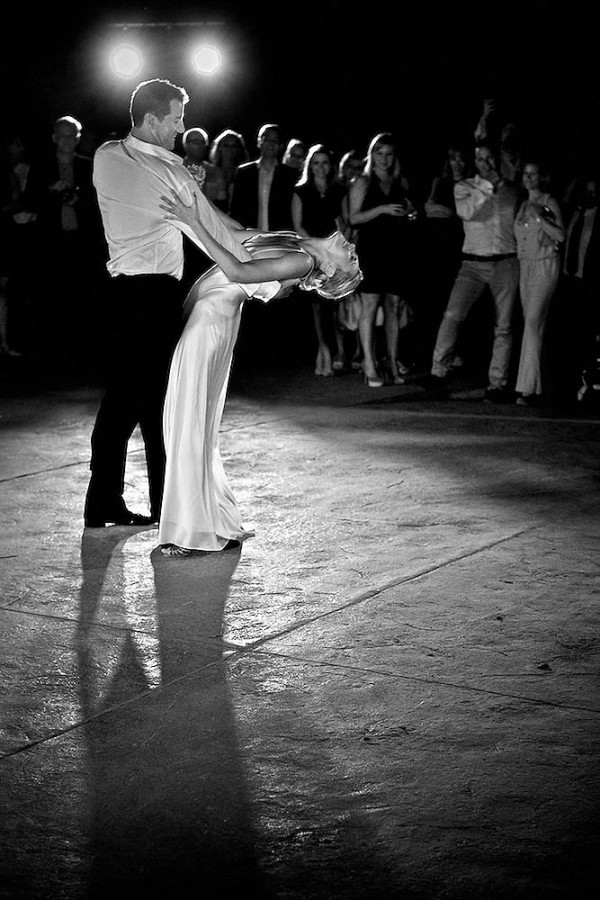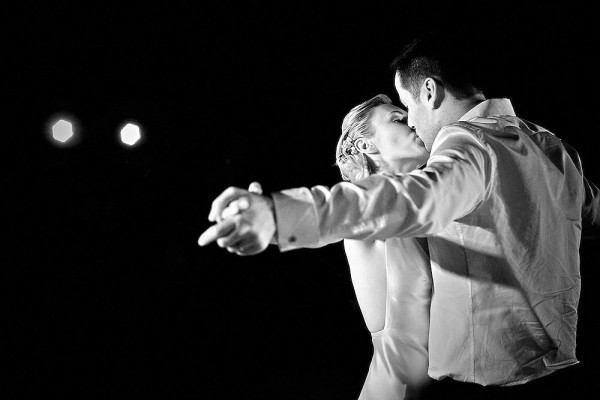 The Moments:
It's extremely difficult to spot only one moment from the whole wedding. Even though it felt like a short fifteen minutes of fireworks. It was full of fabulous sparks. The overall emotion was pieced together from different exciting themes, images and details.
The reception party venue was our villa surrounded by orange groves in the middle of a stunning chain of hills overlooking the sea, the sound of quietness and eternity before kids laughing and people welcoming each other sparked the party to life. Smiling faces, delicious food and drinks, and friends all coming together when the groom was thrown into the pool, enjoying a wet kiss with the bride after!
The Couple Recommends:
We are both quite shy and feel uncomfortable in front of cameras, but Natan and Esther were just awesome! The charming happy couple inspired and even when we first met they felt like a part of our family! Not tension, no pressure and just sheer impromptu. Our wonderfully talented dance teacher did the impossible, she produced our dance scenario and made us actually dance together! After just 4 days of practice together with Alena. And hope we will dance it more!
I wanted my wedding dress to be simple and minimalistic, not layered, not hot. I wanted it to be created from minimal pieces of fabric, an open back, long train, and easy to dance in it. I had no idea what shape will look good on my body, was confused, nervous, uncertain and was living between two countries (so had limited times to meet with the designer). But Andre was amazing! He found the right combination between all my requirements and created the best wedding dress!
The Wedding Team:
Photography – Natan Fotografia
Event Planning – Alago Events
Venue – Cap Rocat
Cake – Celebration Cakes Mallorca
Live Music – Balaeric Symphonic Orchestra
Wedding Dress – Andre Tan
Rings – Lucie Campbell London
Dance Teacher – Alena Shoptenko
Congrats to Natalia and Dray on their Cap Rocat wedding and thanks to Natan Fotografia for sharing the effortless beauty of their day! For more island wedding inspiration, check out Sally and Tim's untraditional and intimate Bruny Island wedding.