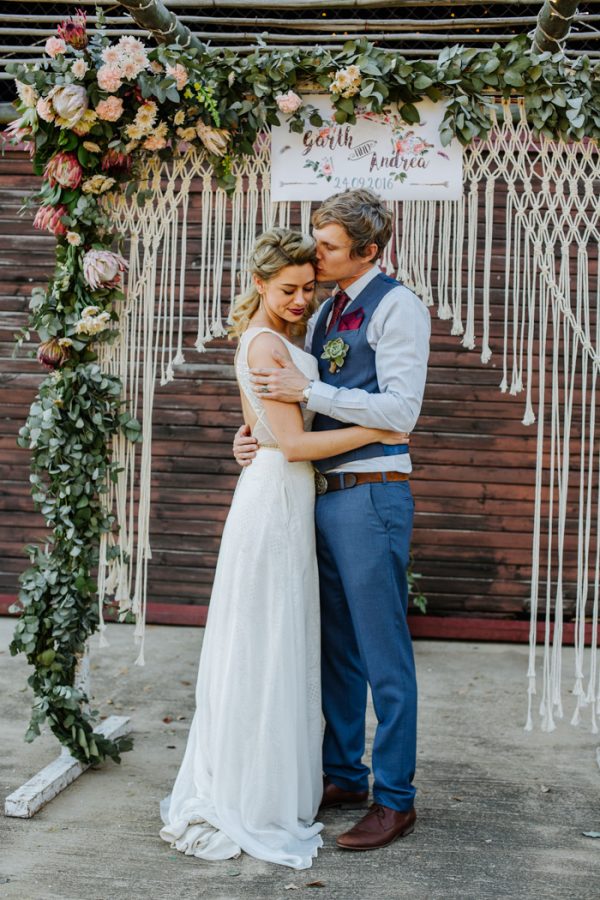 Andrea and Garth nailed bohemian chic style in their wedding at The Cowshed! Using a color palette of dusty blue, cranberry, and rose gold, they combined the bohemian classics, including a DIY macrame ceremony backdrop and protea flower arrangements from Maliflora, with chic fashion and bold decor at the reception. The bride also gave her classic lace and chiffon White Lilly Bridal gown a boho twist lace gloves and a tasseled rose gold belt. Photographer Judith Belle captured every gorgeous detail of this wedding perfectly, including the couple's epic first dance to a mash-up made by the groom!
The Couple:
Andrea and Garth
The Wedding:
The Cowshed, Lydenburg, South Africa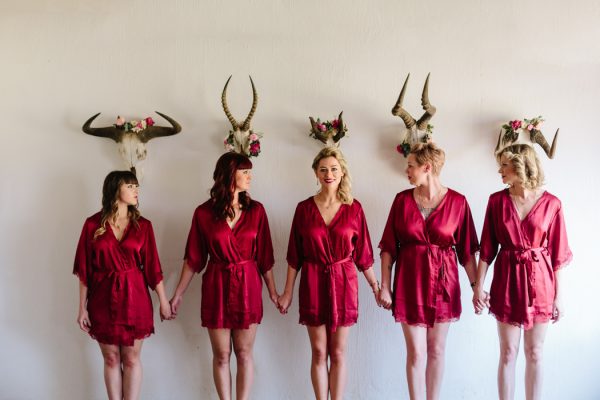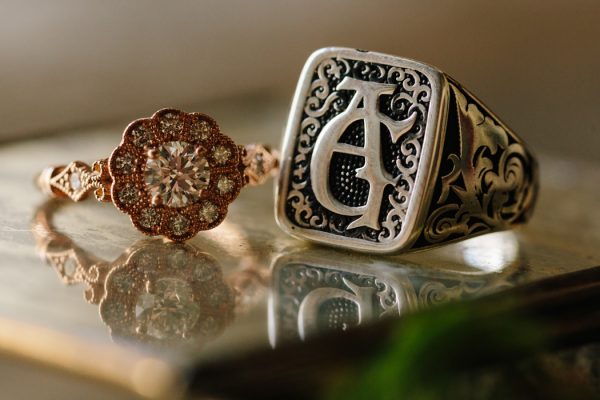 Garth's parents own a house on a game-farm in Hoedspruit, and we often pass through Lydenburg's Badvontein Valley to get there. The thought of getting married in a piece of the world that fills us with so much joy whenever we pass through it sounded like heaven to us. The Cowshed was the third place we looked at, and we knew right away it was the one! It had a relaxed theme with all the boho charm but with none of the kitsch art that often accompanies that look. It was perfect! It also accommodated 41 people in a couple of different farm houses all over the property, which worked perfectly with our vision of having a wedding-weekend as opposed to a wedding day.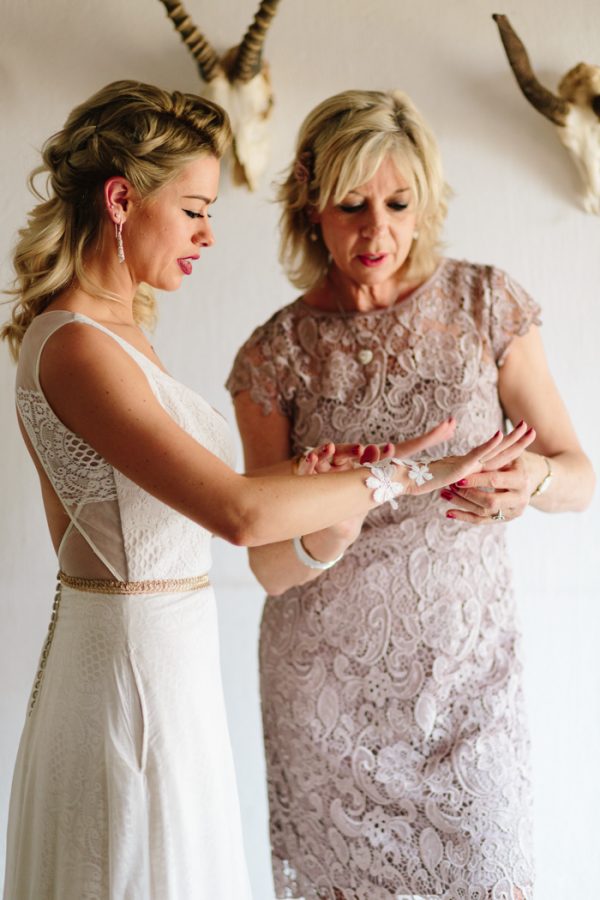 I wore my hair down in loose messy spiral-curls (which my sister braided up on the one side), paired with red lips, and a heavenly light lace dress with a silk chiffon overlay. I was happily in my comfort zone! We made a rose gold belt for the dress and actually bought a pair of beautiful tasseled earrings to add as a pendant to the end of the belt. Jace from White Lilly Bridal also made me some pretty lace gloves. Other than that, I wore my favorite day-to-day jewelry pieces, as well as a gold charm bracelet passed down from my grandmother, which her father made for her on her 21st birthday.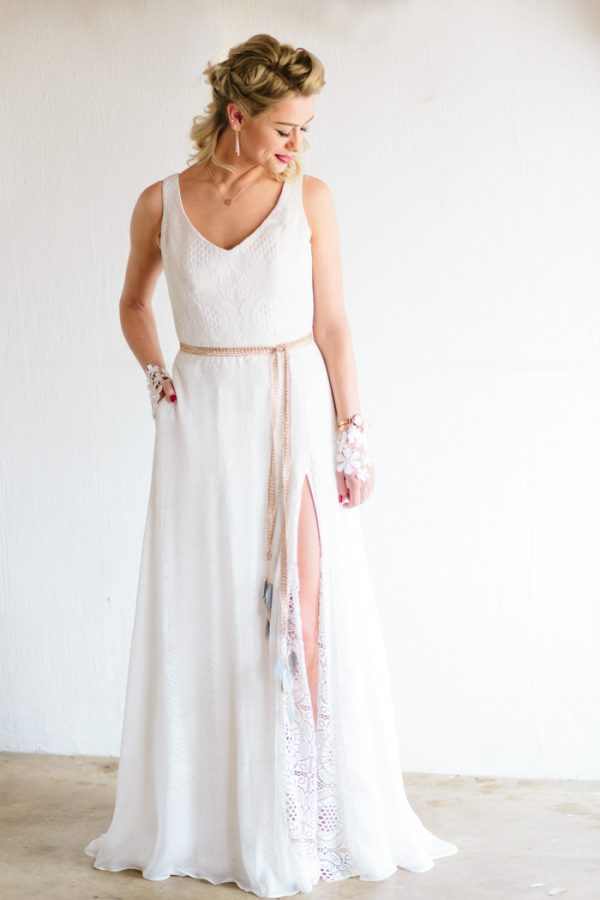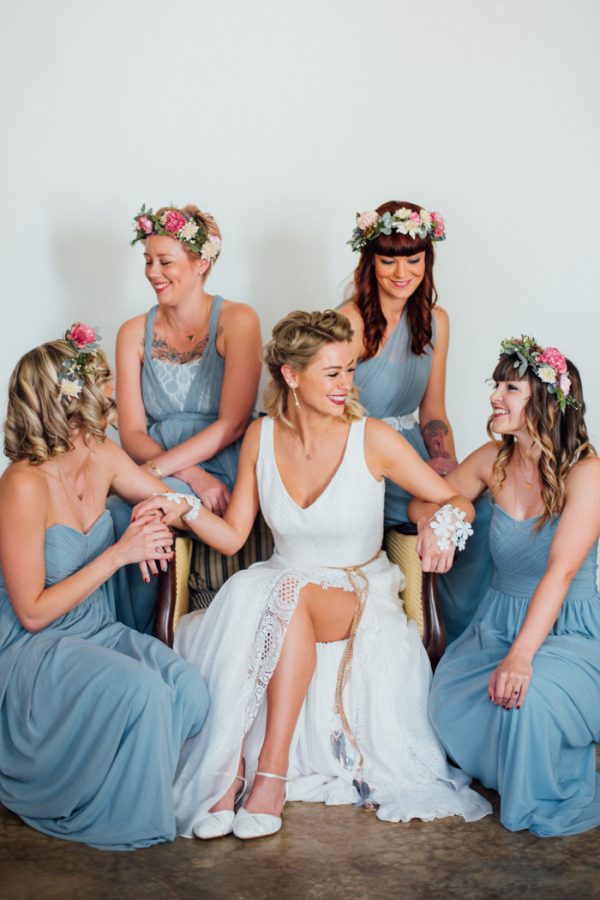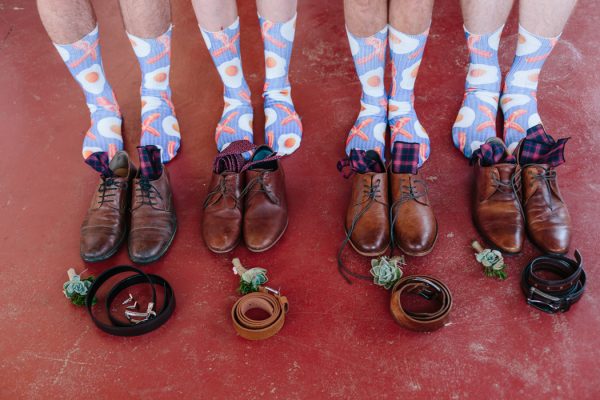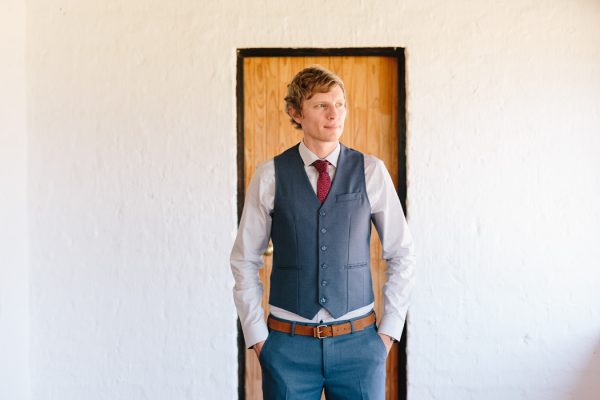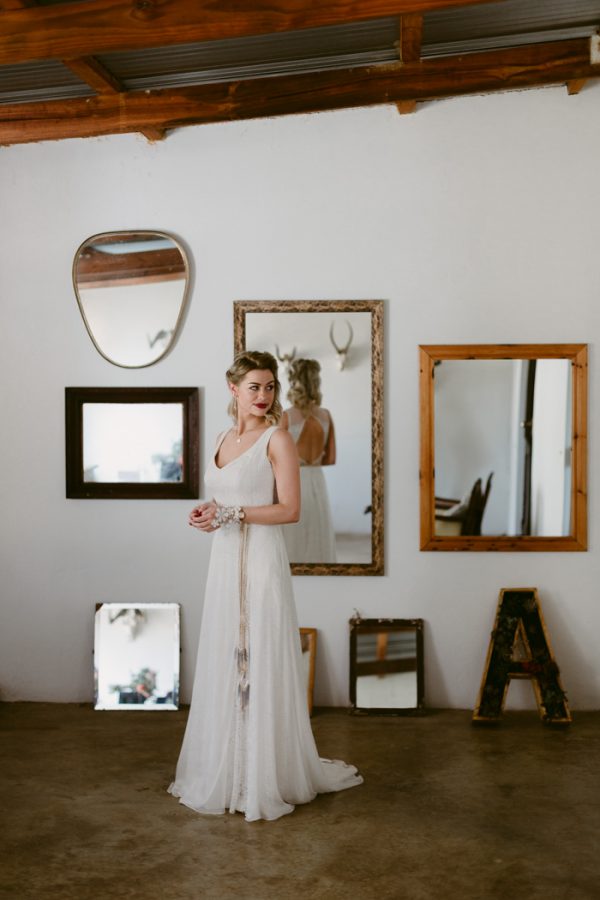 We never really chose a theme, but it organically evolved into a sort of bohemian vibe with a rock 'n' roll twist. I'm not a big "bling" girl and prefer natural textures and big beautiful flowers. Garth's a part-time musician in a rock band. We combined our styles without thinking about it too much.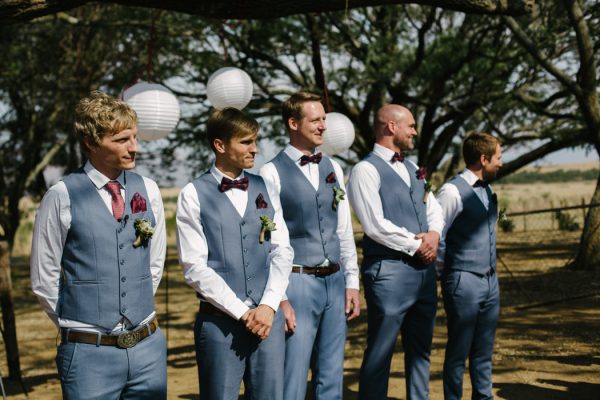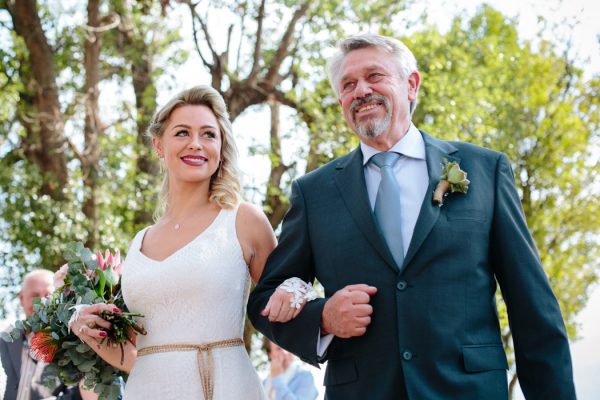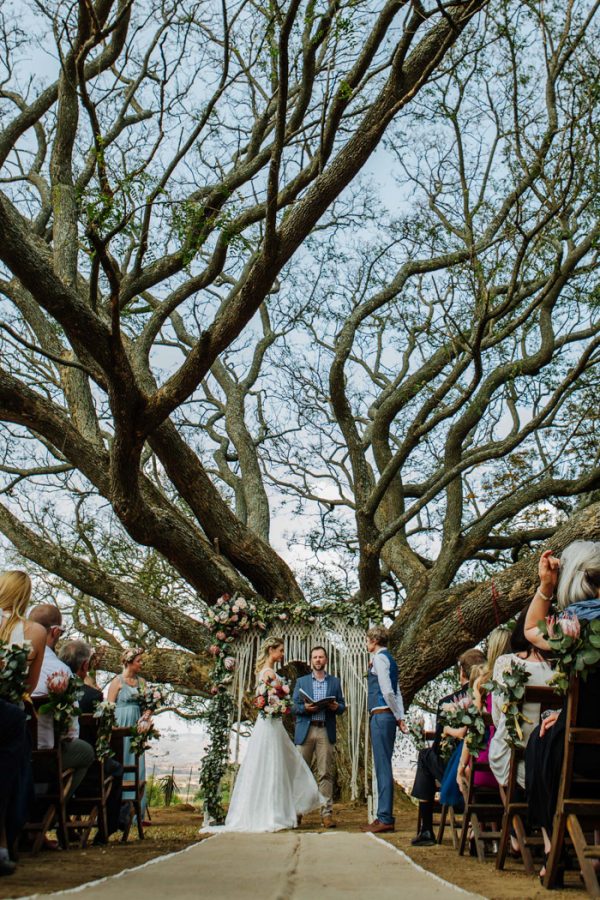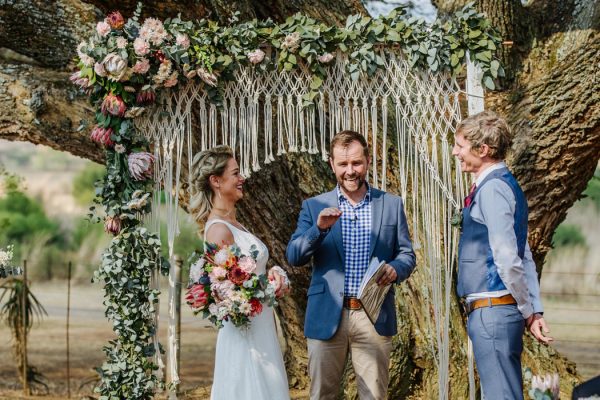 During the ceremony, we had personalized vows, which we later dropped into a locked box along with some Polaroids of the day, a bottle of whiskey and some other bits and bobs saved over the last seven years of dating. We will probably open this again on our 10-year wedding anniversary. We were married under an exquisite tree in front of a beautiful macrame wedding arch draped in an abundance of our favorite flowers and married by a pastor who happened to drum in Garth's band many years prior and also happened to be my English teacher at a stage in high school. It was very special!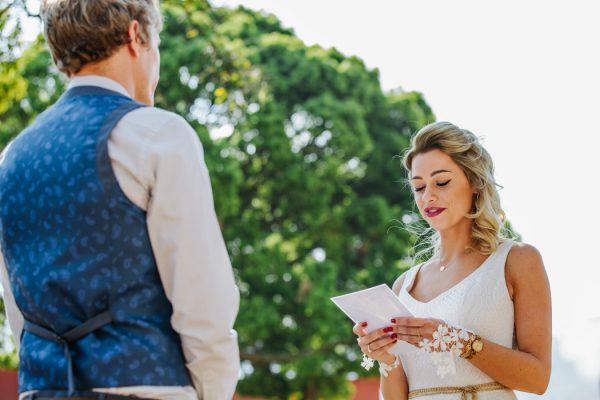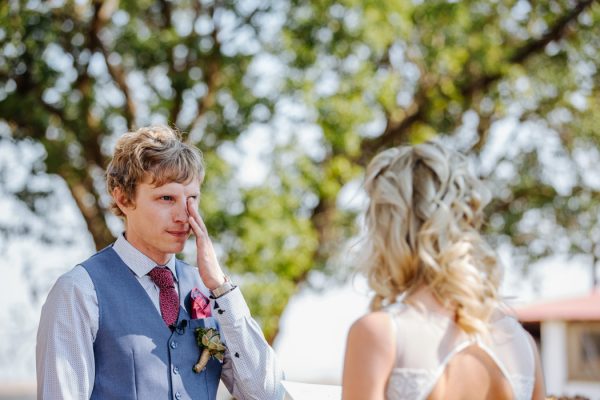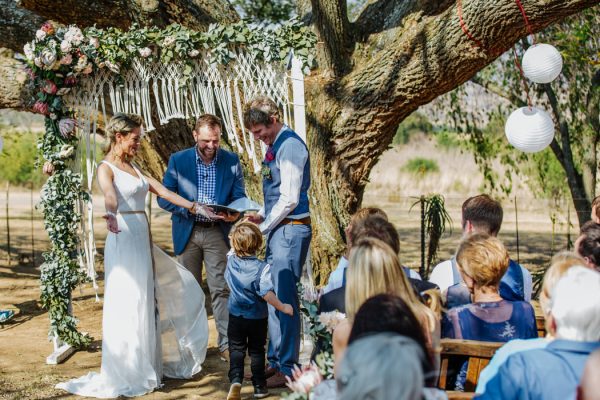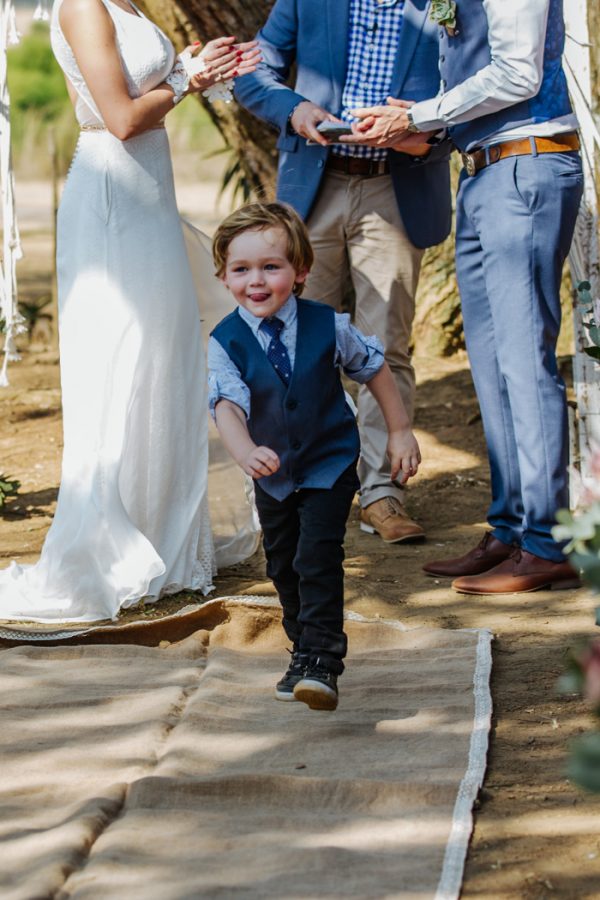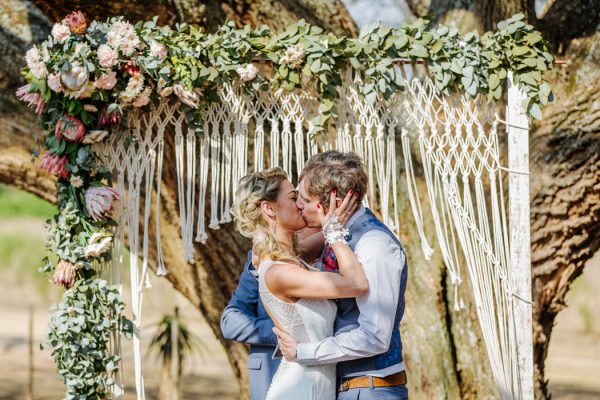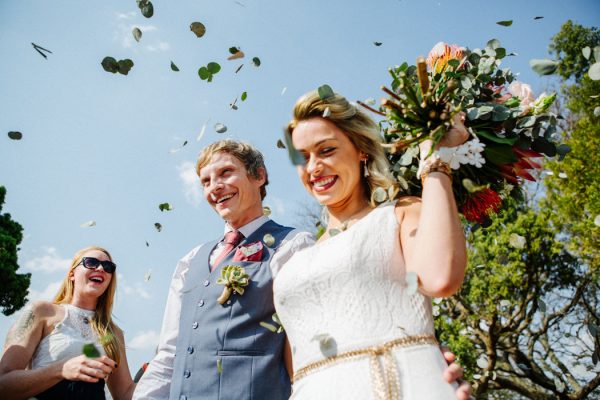 I made our macrame wedding arch with the help of my bridesmaids and an online tutorial or two after battling to find what I wanted online. It also served as our photobooth backdrop and was insanely beautiful draped in flowers.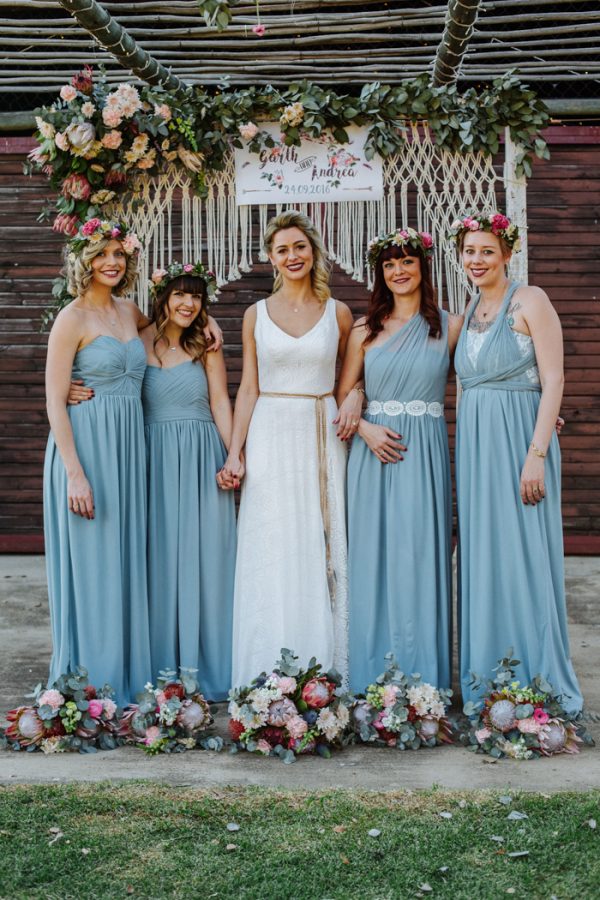 SHOP THIS LOOK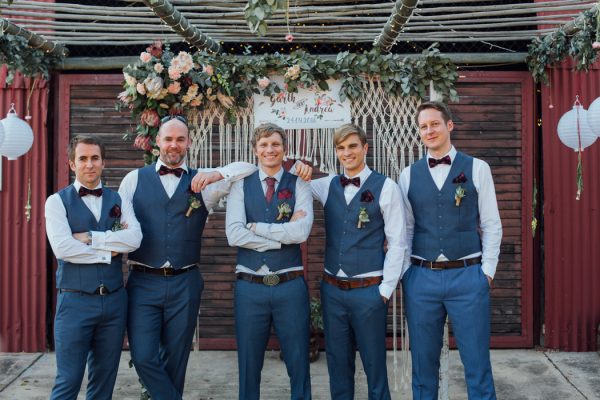 SHOP THIS LOOK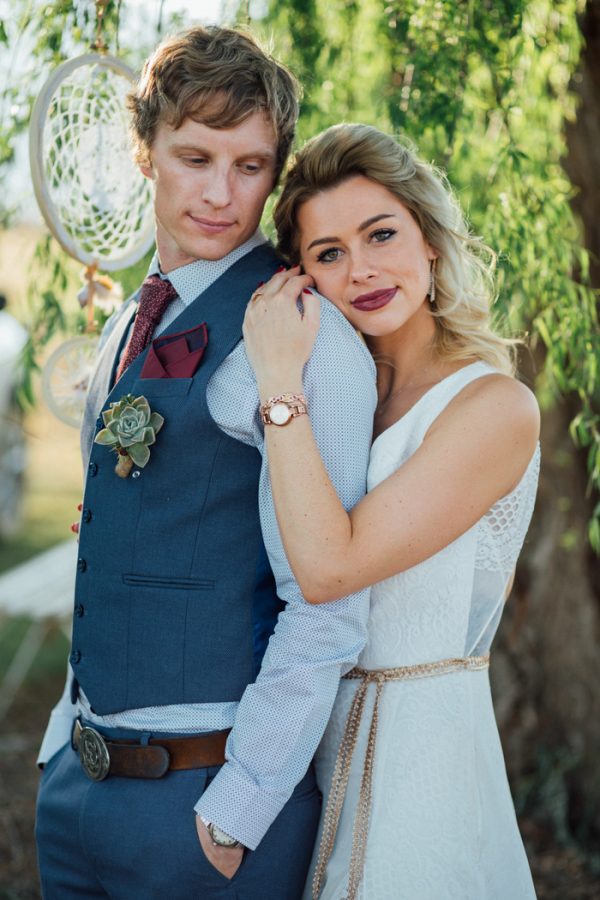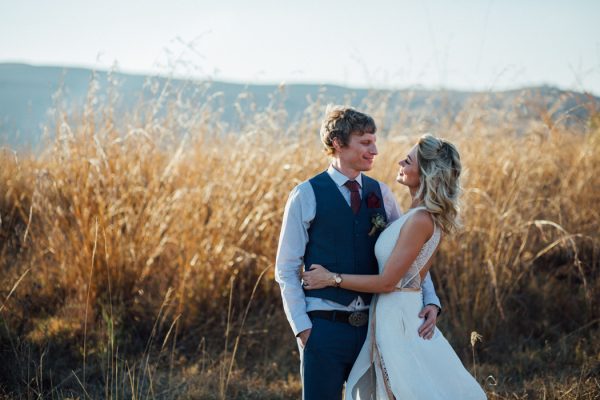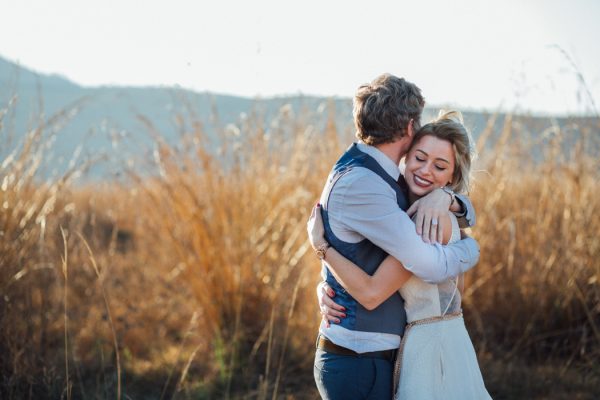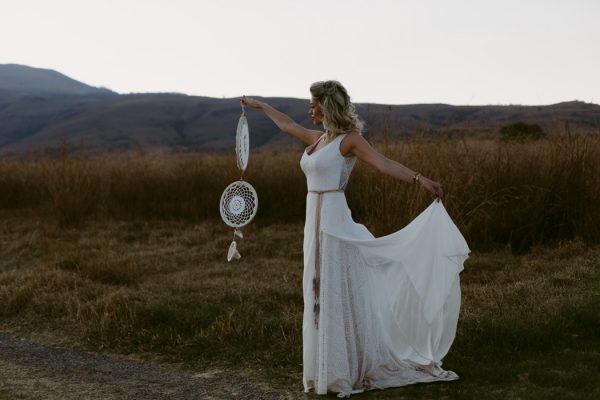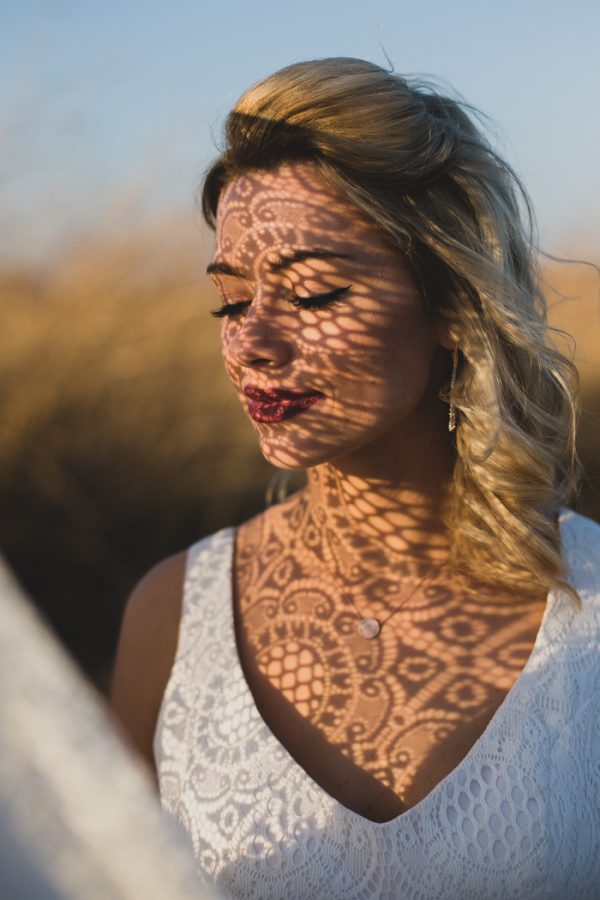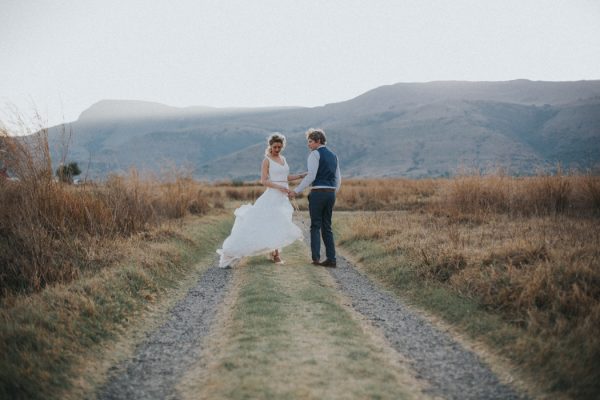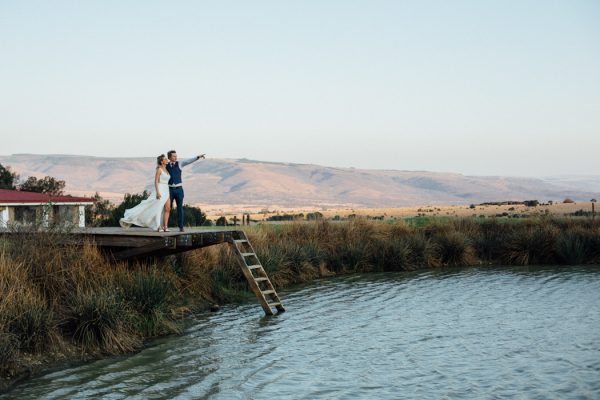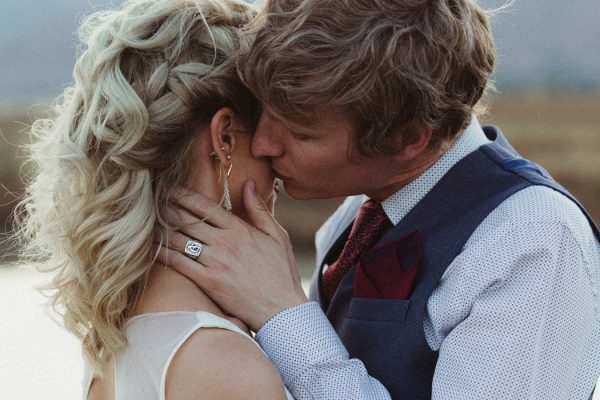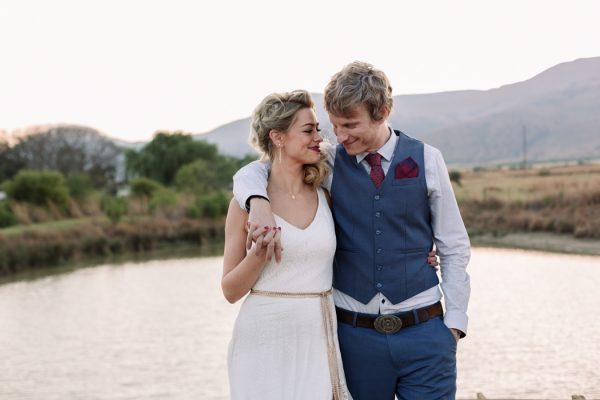 We focused on great food, warm lighting, hand-picked music from start to finish, and giving ourselves the opportunity to really celebrate with our friends and family in a way we would normally enjoy. We sat at a big table with our bridal party so that we did not feel too removed or unapproachable. It was great!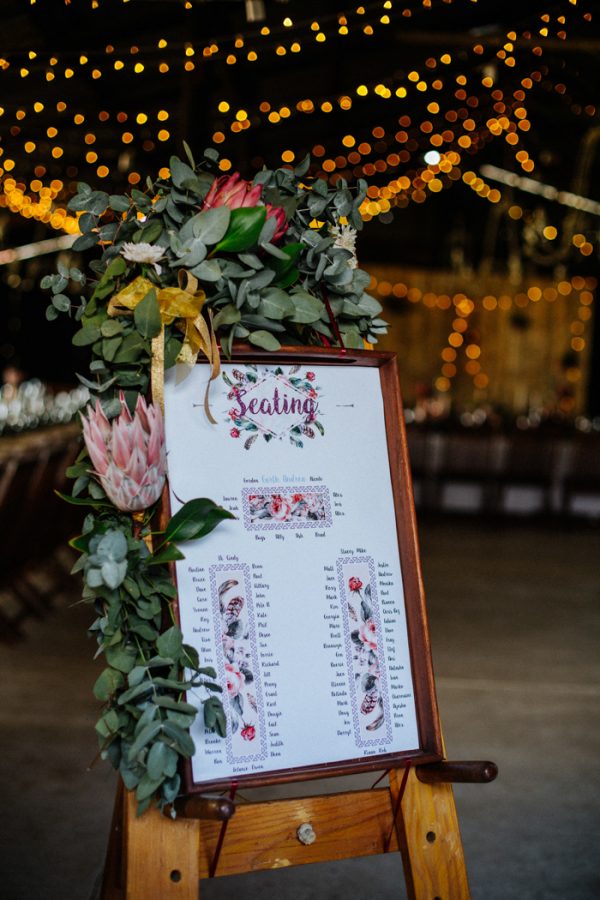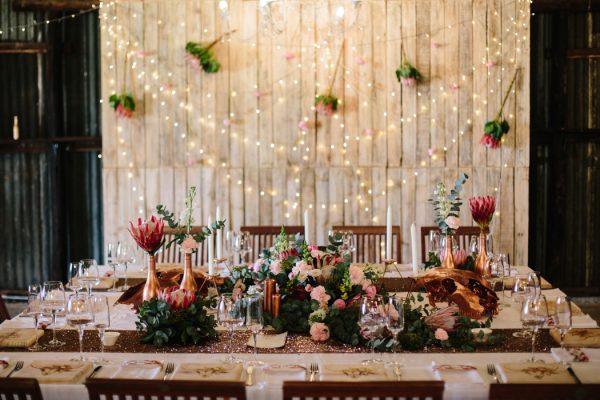 My dad carved out 100 small bread/cheese boards, which we laser engraved with a design hand-drawn by myself along with our wedding date and a thank you from the both of us. If we were going to bother with favors at all, we decided it needed to be personal and also useful. They were a hit!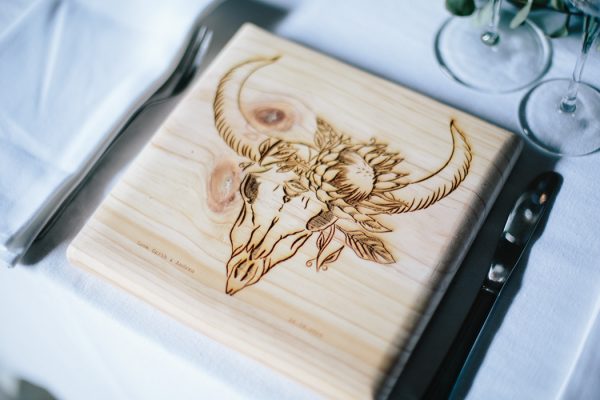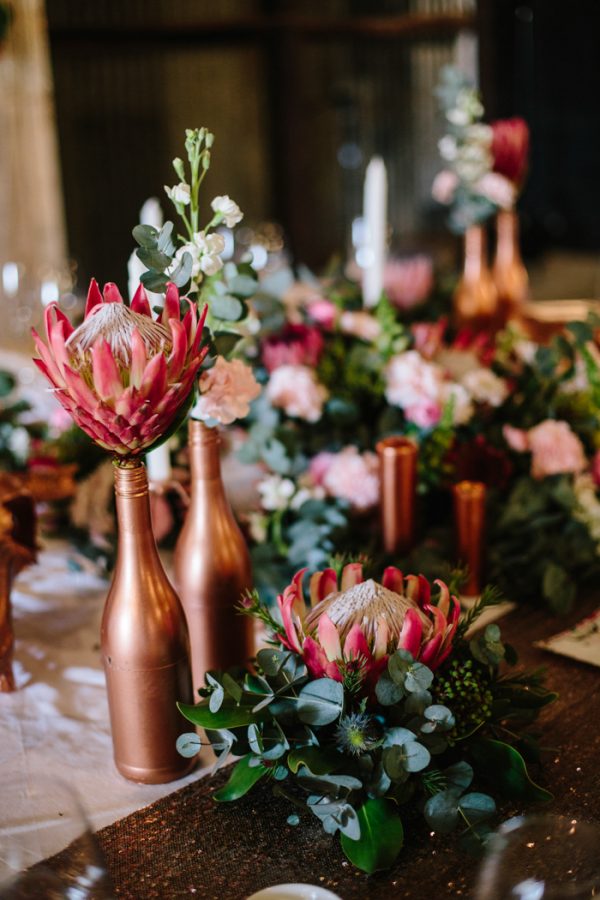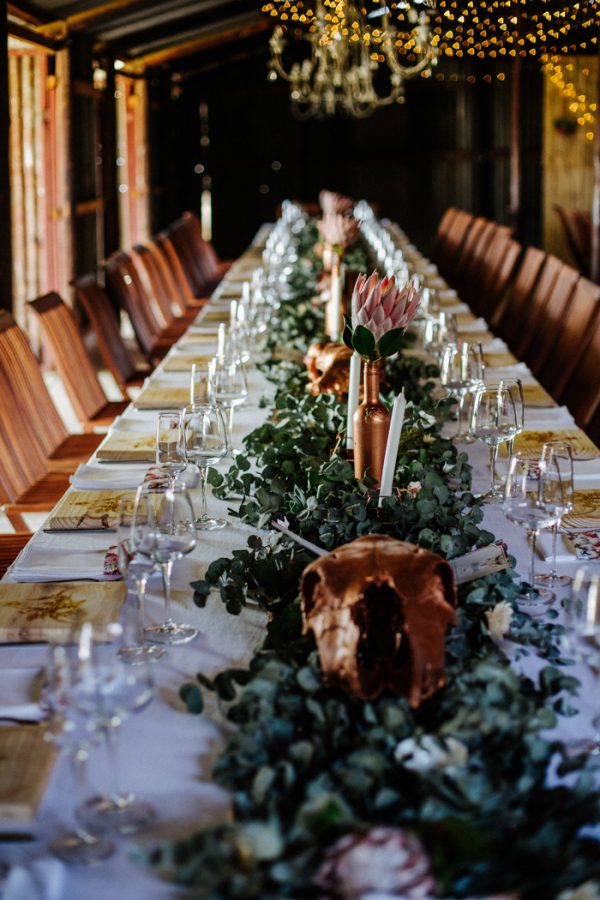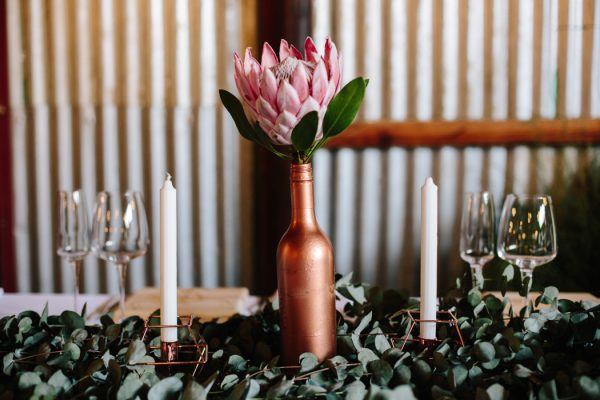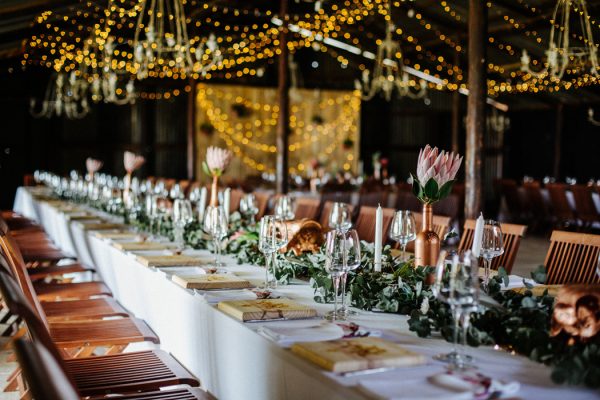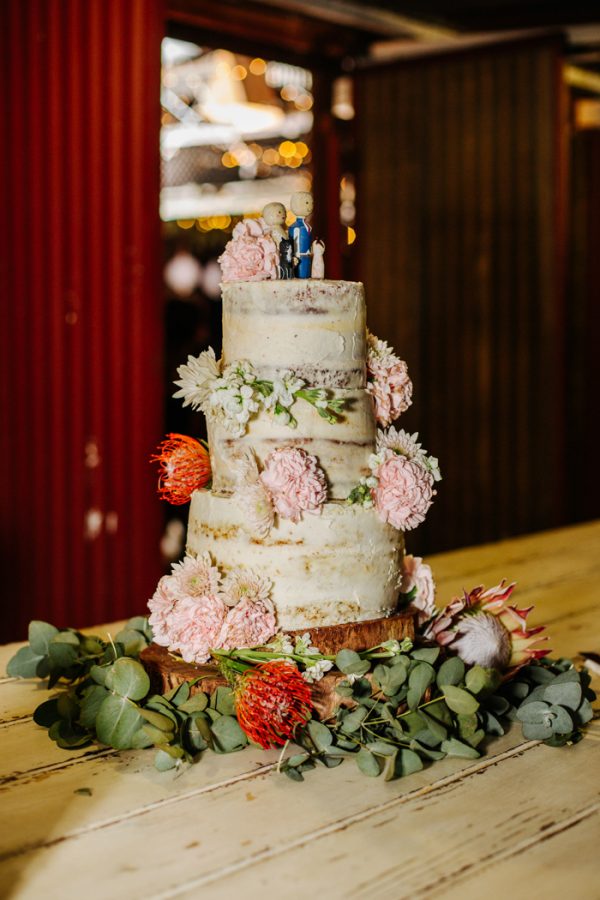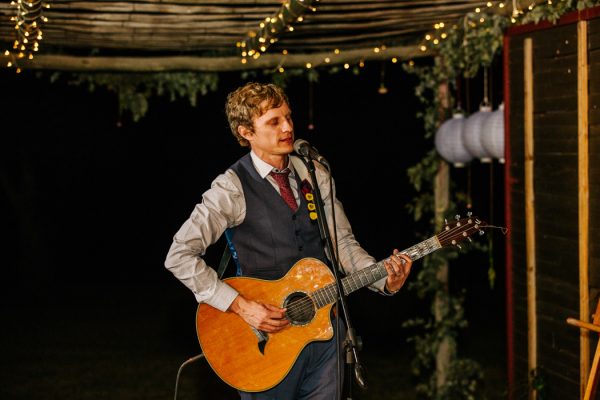 For our first dance, Garth put his musical abilities to good use and created a mash-up soundtrack where we choreographed a slower, more romantic dance to to Lana Del Rey's "Young and Beautiful," and then broke out into a fast jam of Paramore's "I'm Still Into You."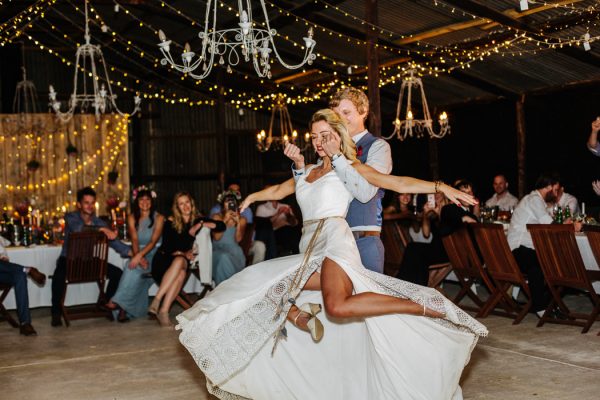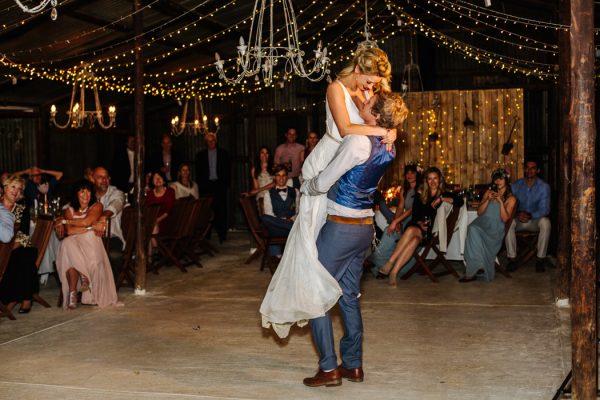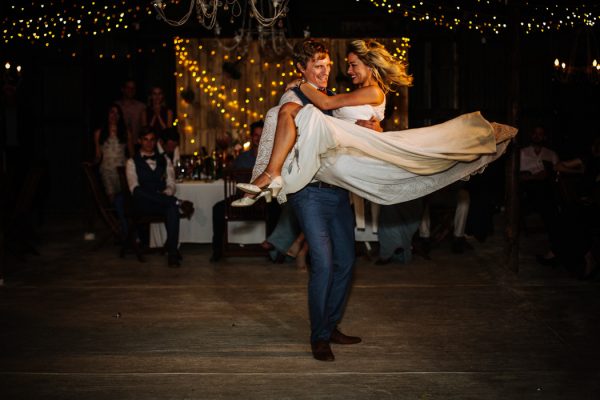 Congratulations to Andrea and Garth, and a special thanks to Judith Belle for sharing this incredible wedding with Junebug! Looking for more bohemian wedding inspiration? Check out the free-spirited and and stylish flare in this beautifully bohemian Virginia Beach wedding!