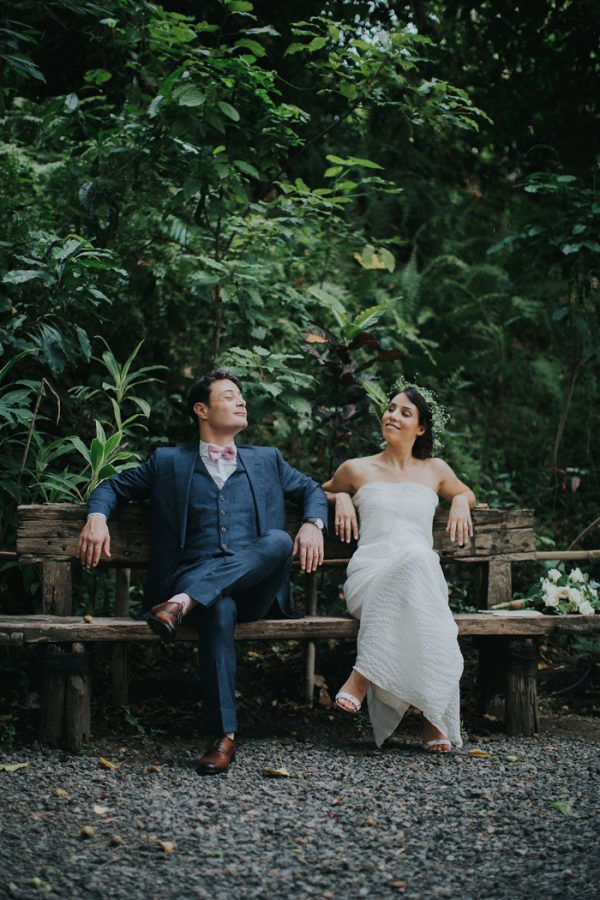 After moving thousands of miles from friends and family, Sophie and Franck envisioned an intimate and exotic destination wedding at Plataran Canggu Resort and Spa in Bali to celebrate their unique story. Cocooned within a tropical paradise and surrounded by lush gardens and rice paddy fields, the venue created an elegant and relaxed oasis off the beaten track to capture the magic of Indonesia and beautifully photographed by Apel Photography. The steamy surroundings paired with a neutral color palette of gold and pale pink with the bride's laidback Roland Mouret gown crafted a magical, romantic retreat with plenty of space for guests to explore. We love the chilled out picnic-style dinner instead of a sit down meal for maximum enjoyment of the resorts' gorgeous gardens.
The Couple:
Sophie and Franck
The Wedding:
Plataran Canggu Resort and Spa, Bali, Indonesia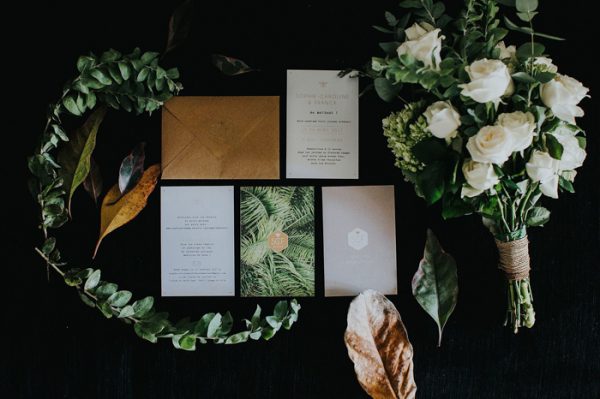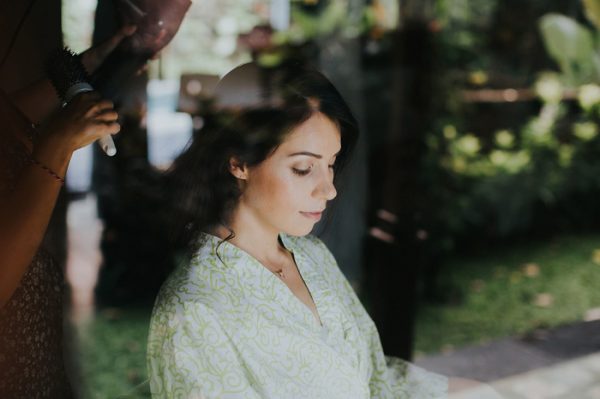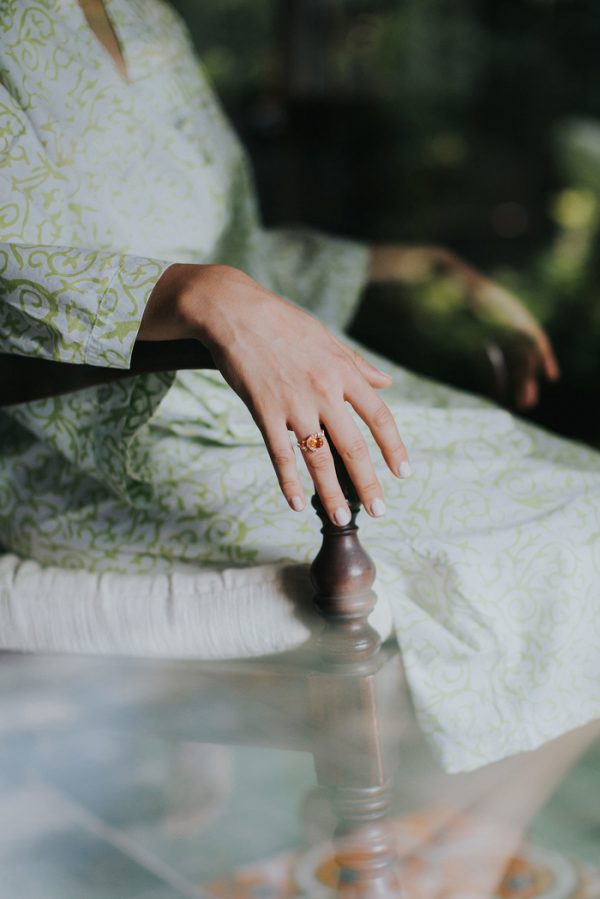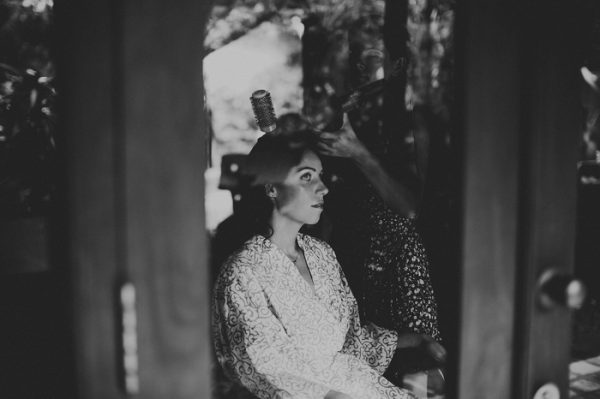 We wanted a ceremony and a party that would truly represent us and our story. We did not go the traditional way. This wedding was intended to celebrate our love, our story, and be a true gathering for our loved ones. We wanted it to be sincere, unique, full of joy and laughs. We wanted to be full of little details, winks and gifts to our guests. Only the ones who truly know us could guess the story behind those details.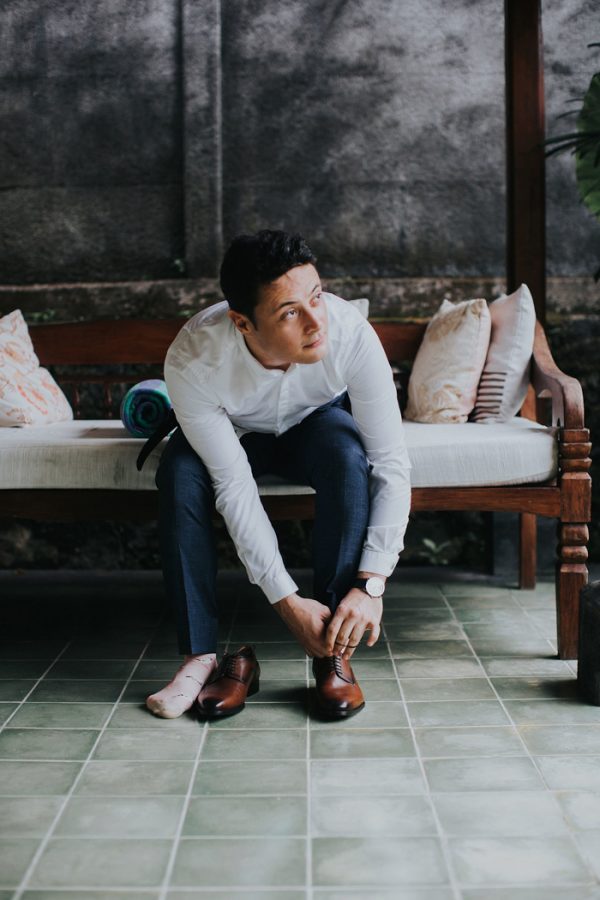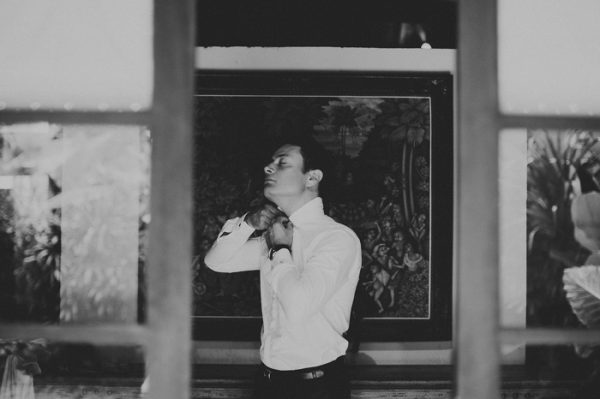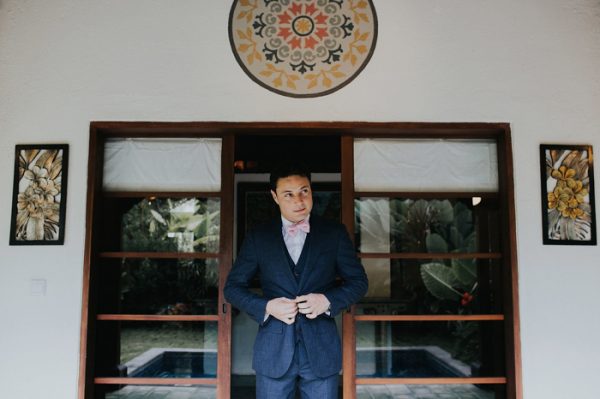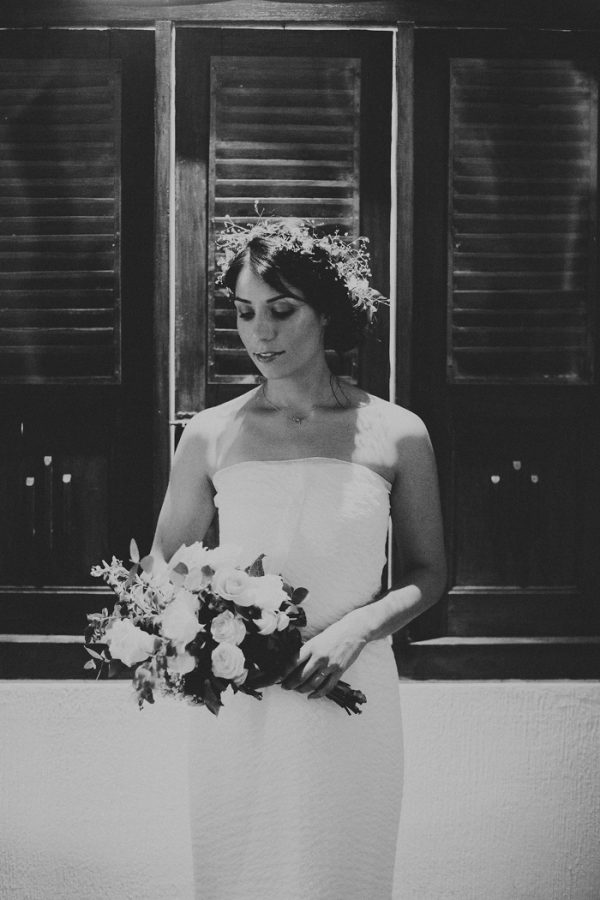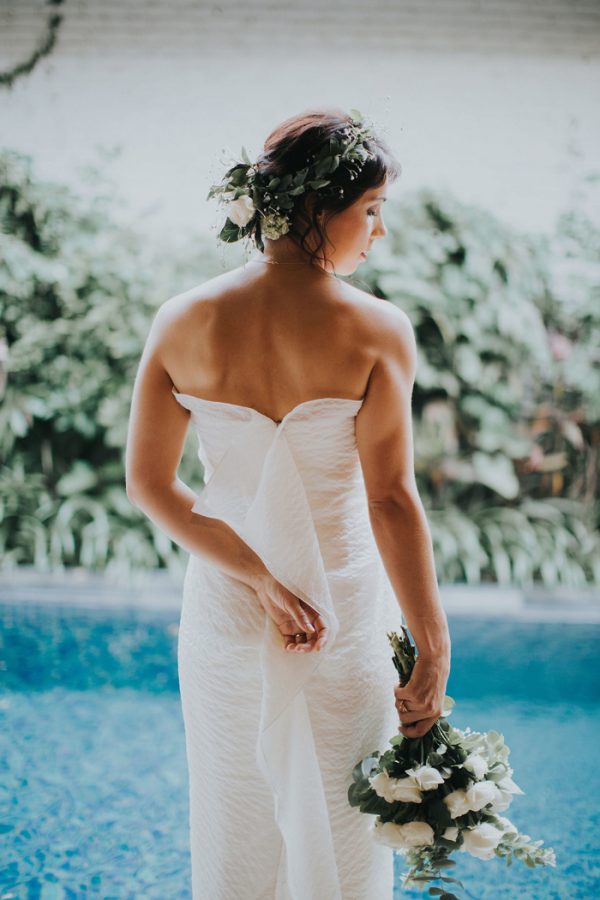 As the bride, the moment when my father discovered me – in my white dress – and took me to the altar. I was already fully committed to my future husband, the father of my child. But all of my previous choices, I had made by my own, as the strong and independent woman my father had raised. I realised how much I owed to my parents at this very moment. They taught me what love and family was.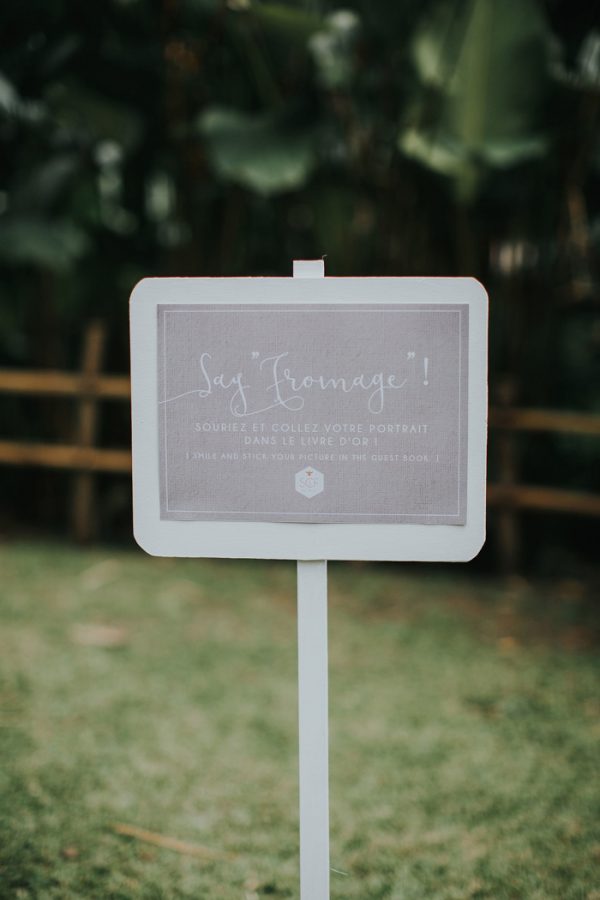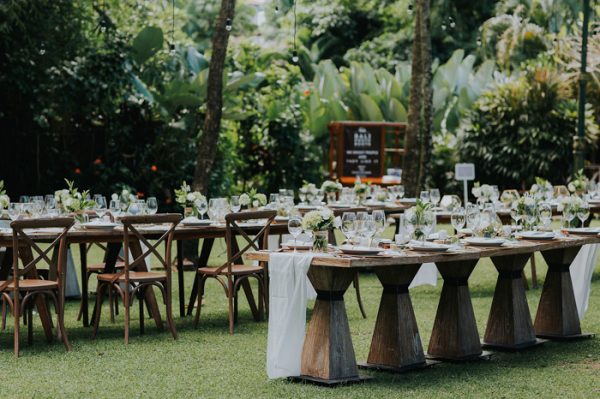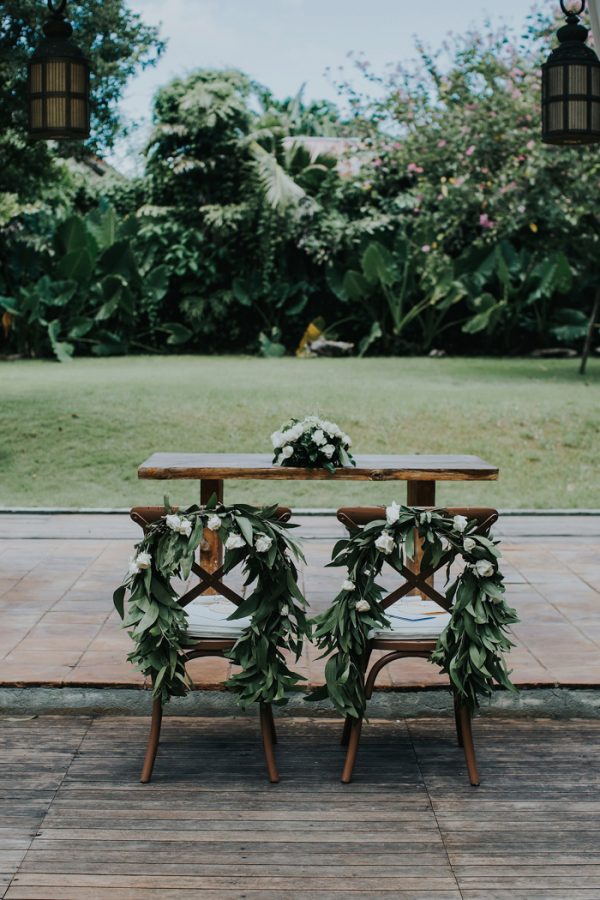 We chose Bali because it was one of our first exotic destination as a couple a few years ago. We both loved the island, 2 and a half hours only from home. Also, we did ask our guests first and they were all very enthusiastic about the destination! They all had their holidays planed before we got to finish the planing of the wedding itself !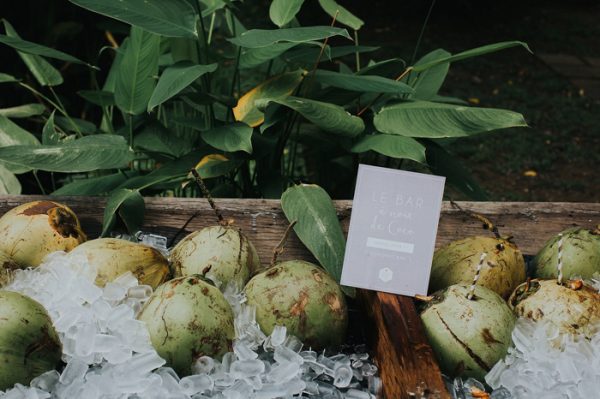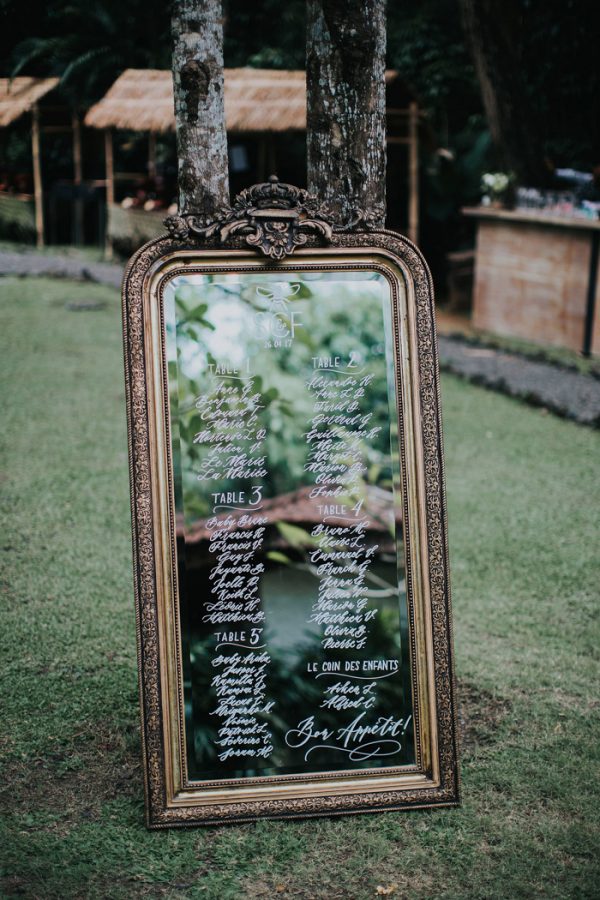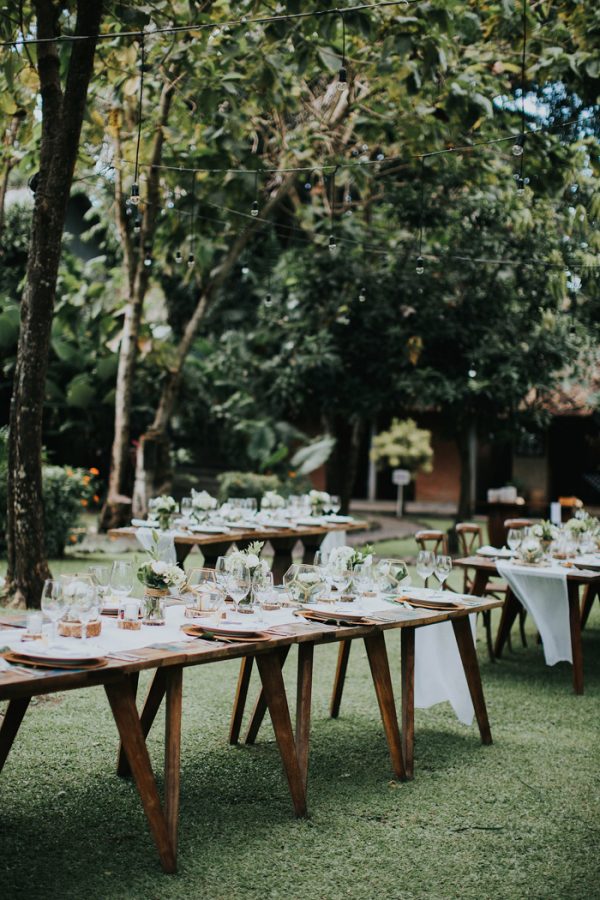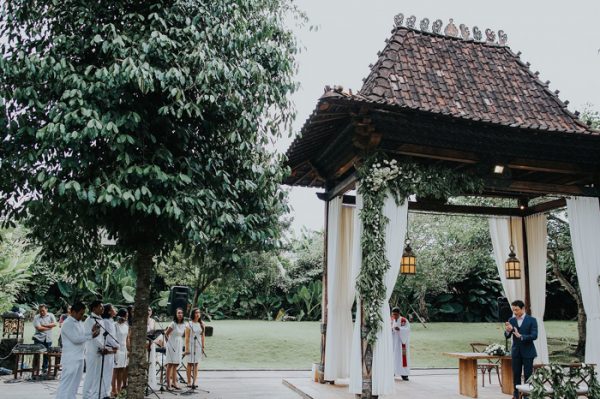 I loved the long walk we had to take through the gardens of the venue, when I got the chance to be daddy's little girl, one last time. The groom most memorable day was also this very long walk…for other reasons though! He looked so happy and so emotional when I finally joined him!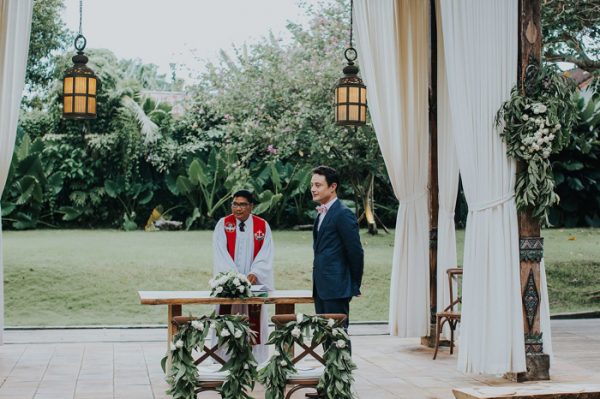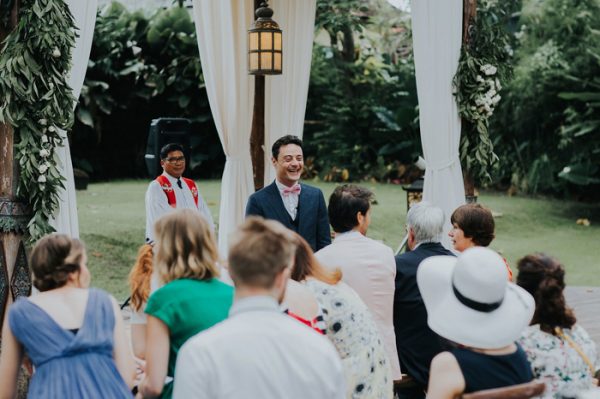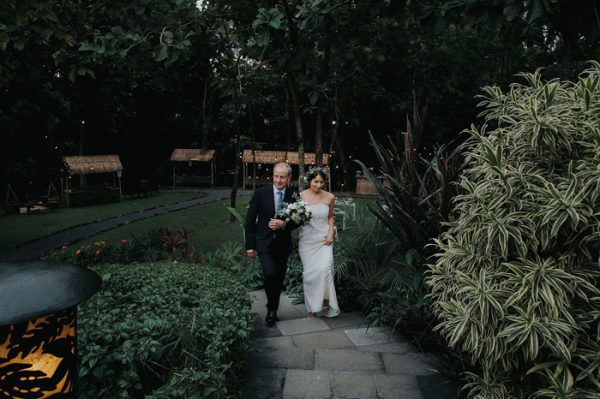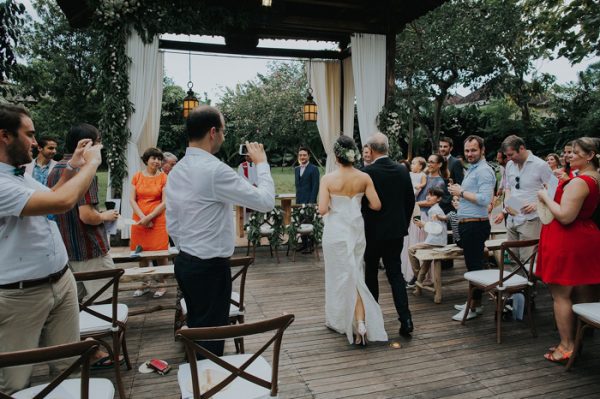 I wanted the simplest dress ever… I never dreamed of a princess gown. And considering the heat, it was a wise choice ! I did have an obsession though. Since I watched "Robin Wood : Prince of Thieves" as a little girl, I knew that I wanted a crown of flowers such as Marian's in the movie.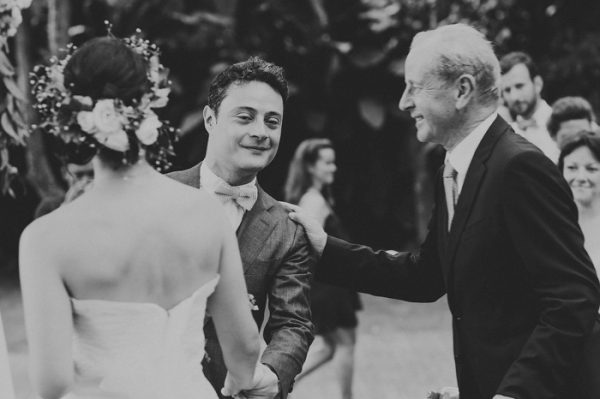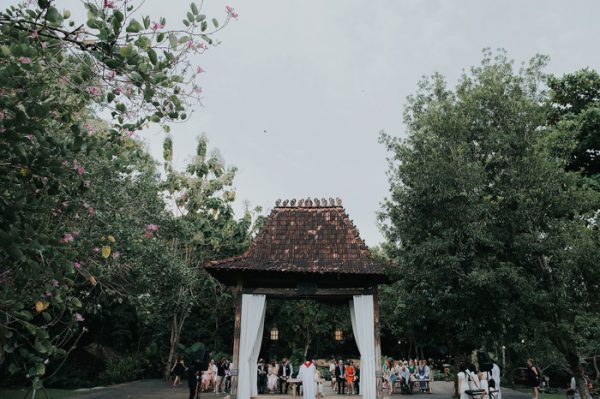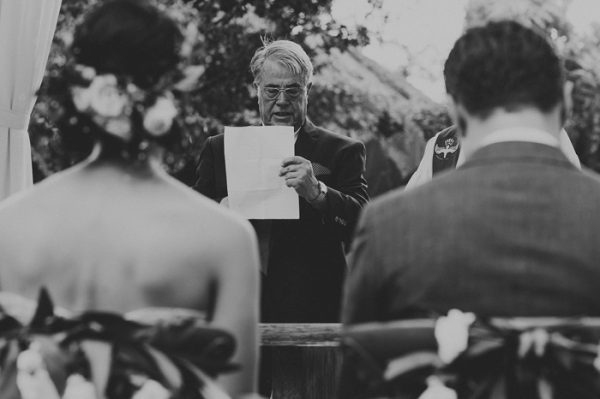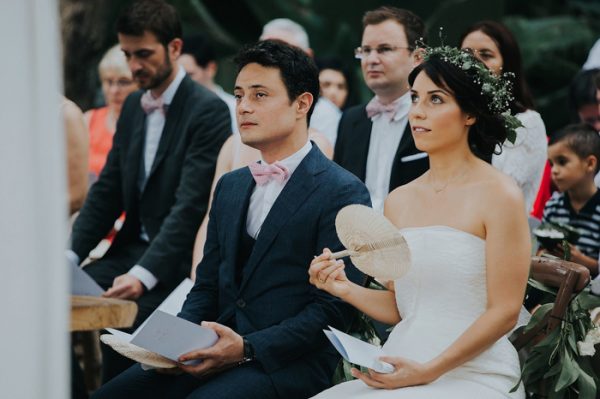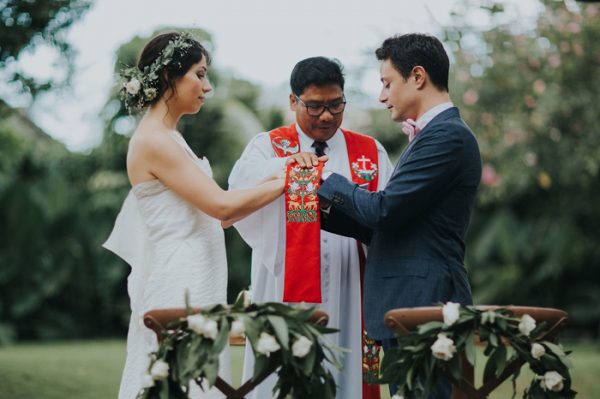 We spend a great amount of time for the personalisation of the ceremony. We were helped by the flexibility and kindness of the priest who let us choose all the texts and was kind enough to allow the readings in both french and english. We did not wanted to write long vows at it is not a French tradition, but we chose a prayer instead that meant a lot for both of us. We also had a wonderful choir that made all the difference. It was magic to hear them sing, all in white, in the gardens.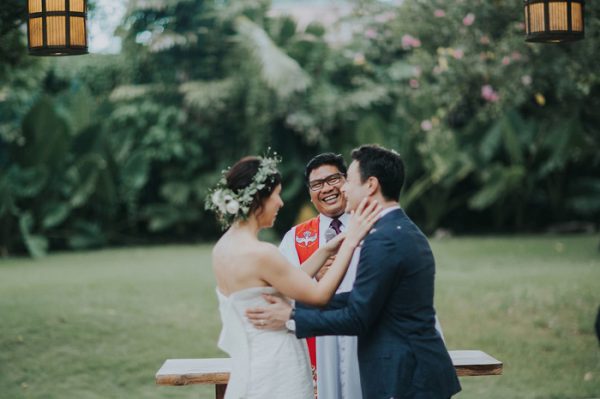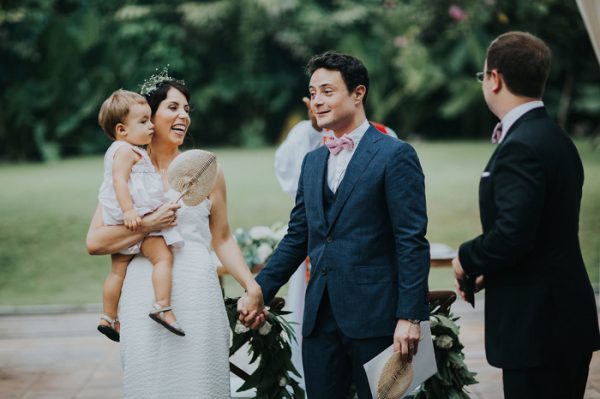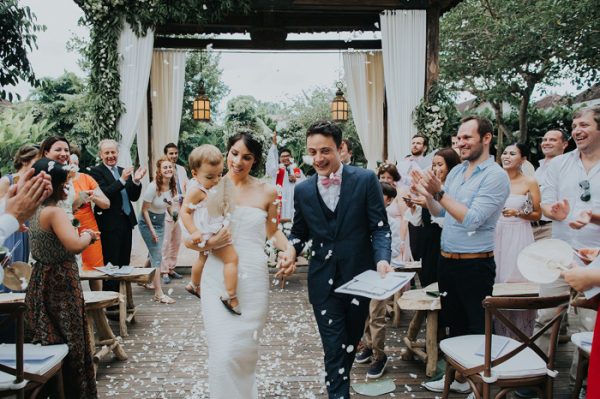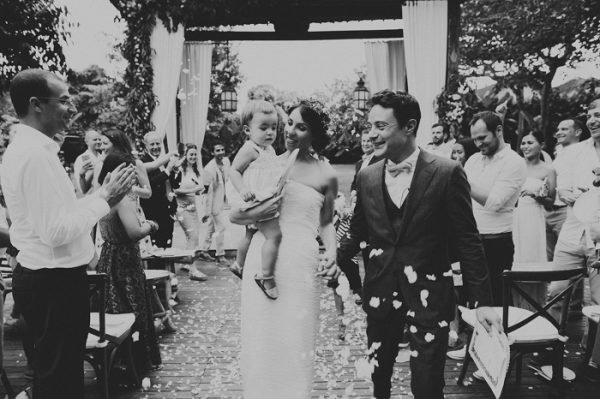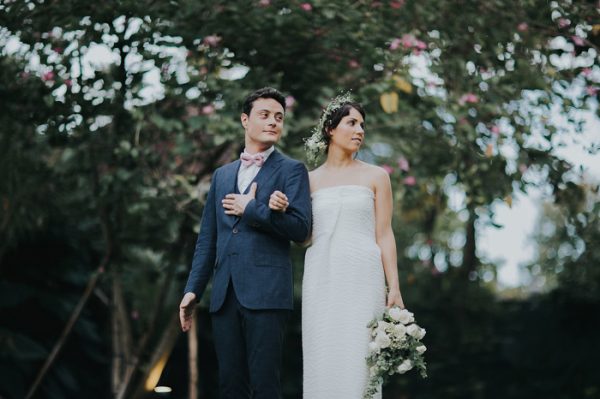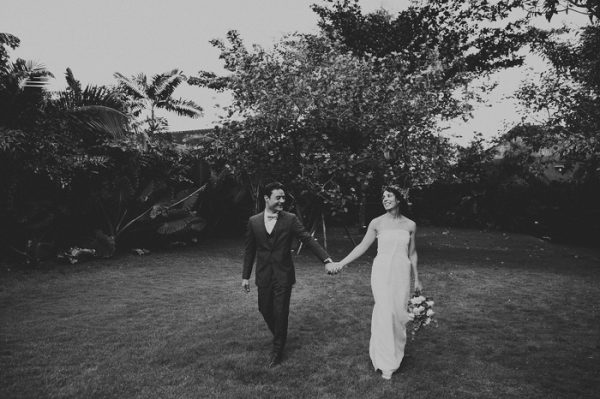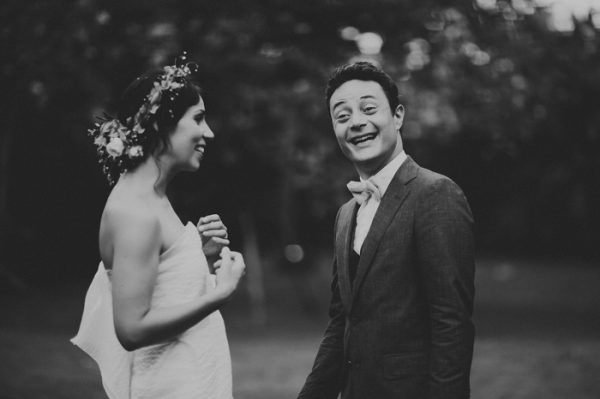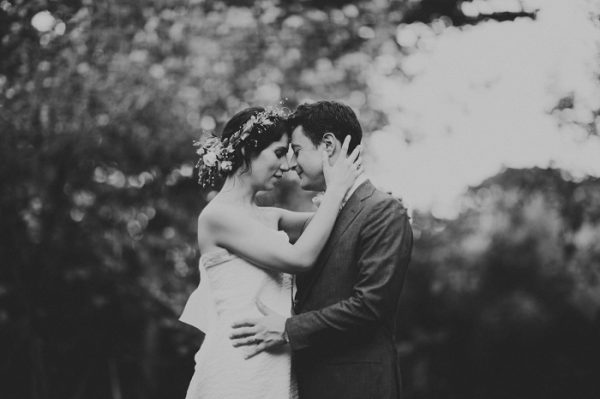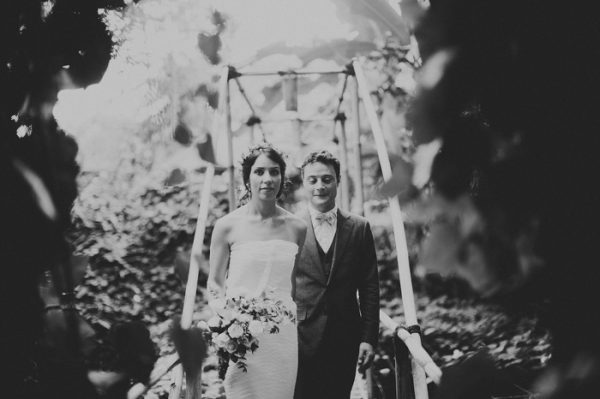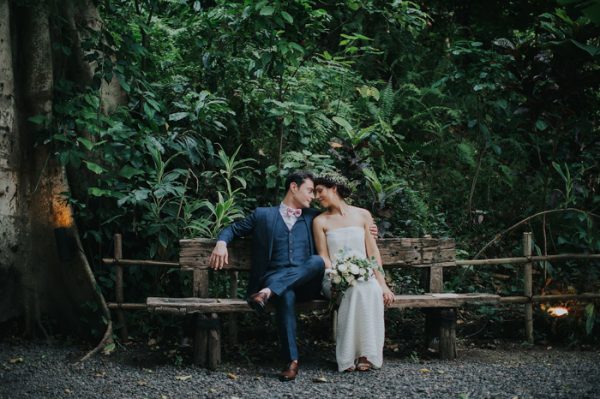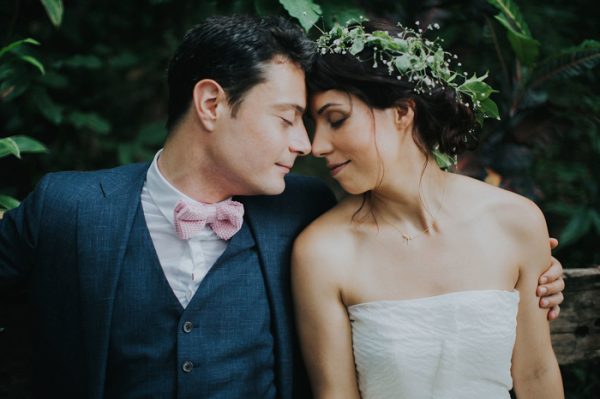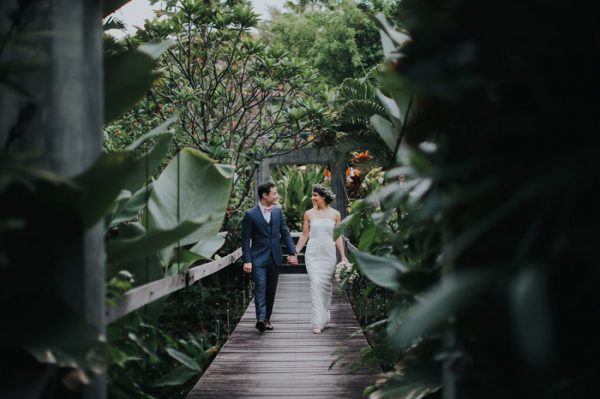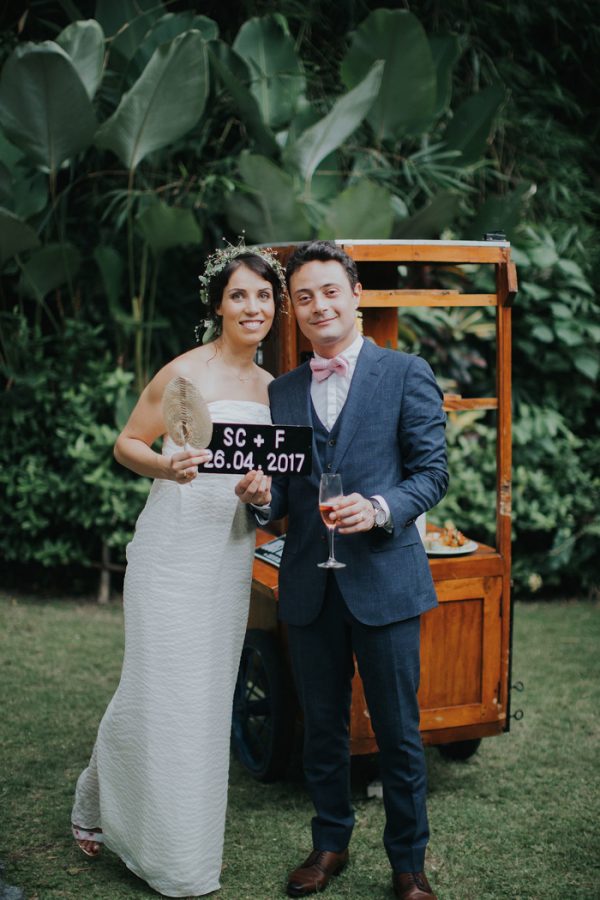 The place was beautiful and did not needed much to revealed its magic. We wanted our vibe to be in line with Bali, the nature, the heat… I (the bride ) had always dreamed of a gigantic picnic instead of a formal wedding diner. Therefore, an exotic bohemian wedding made sense ! Plus, we wanted our guests to have fun and danse all night, a sitting diner was out of the question. We also wanted them to enjoy the beauty of all the place : the different gardens, the swimming pool, the patio… Everything was meant to discover, wander, get to know or regather with each others.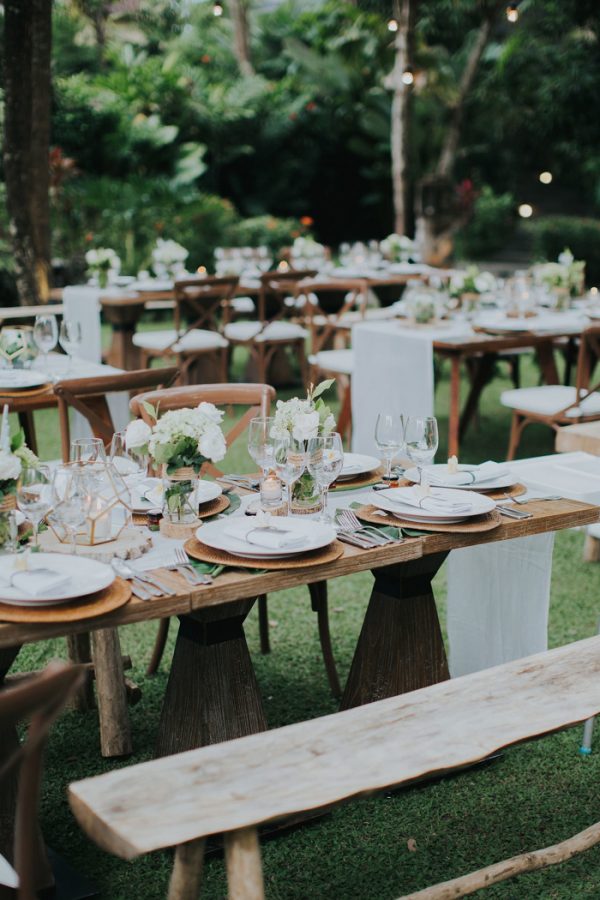 We thought that light colours would fit the gardens the best, and we liked their romantic aspect. Apart from the colours we spent some time to design our logo, with the brilliant help of Anais ( from Pastilles et Petits Pois ). It represents a bee, symbol of our love and family. (My engagement ring is a citrine bee, and our wedding rings are alveolus shaped). It could be found everywhere : in our invitations, on temporary tattoos that we had made, on the menus, on the photo booth shootings…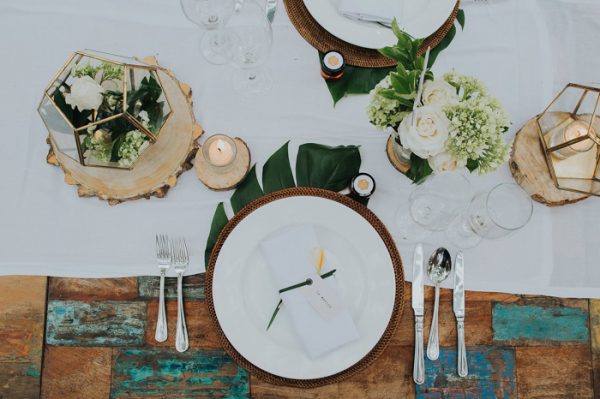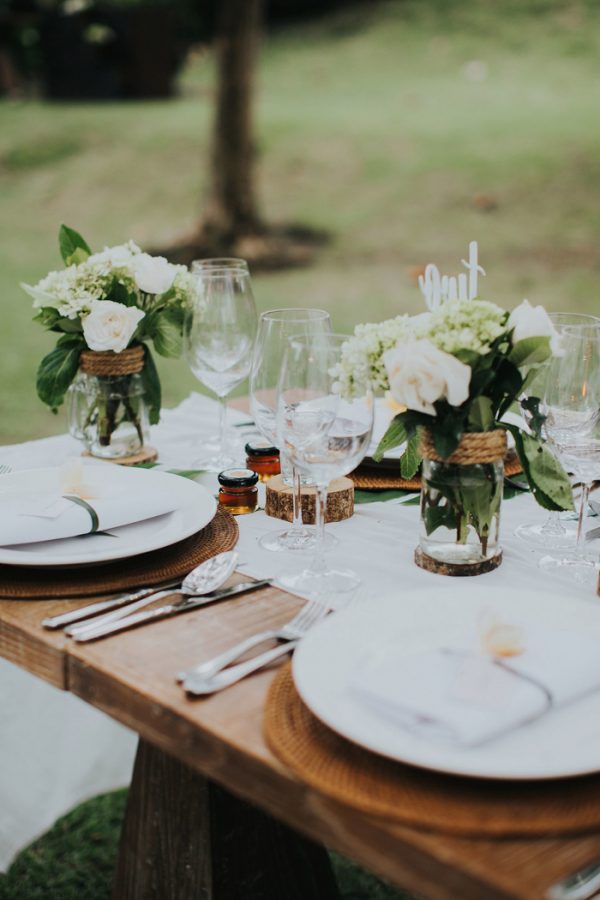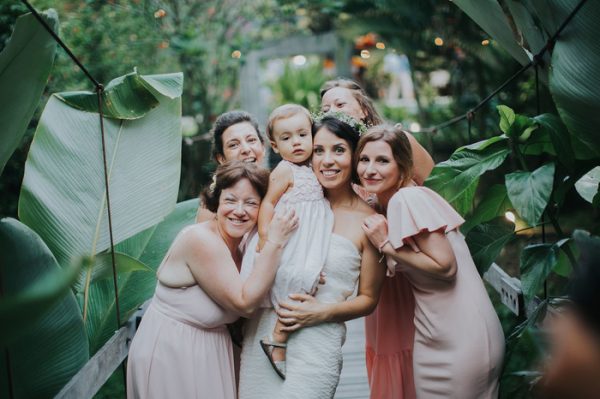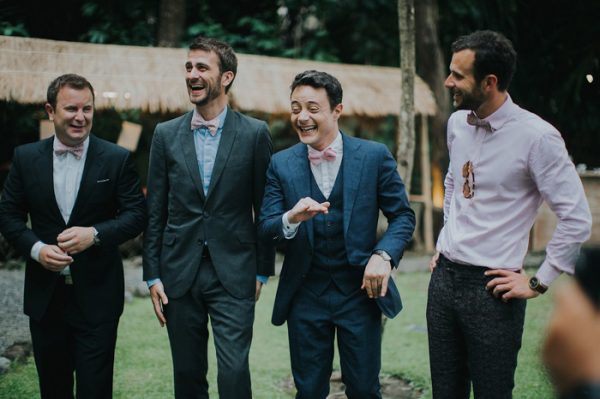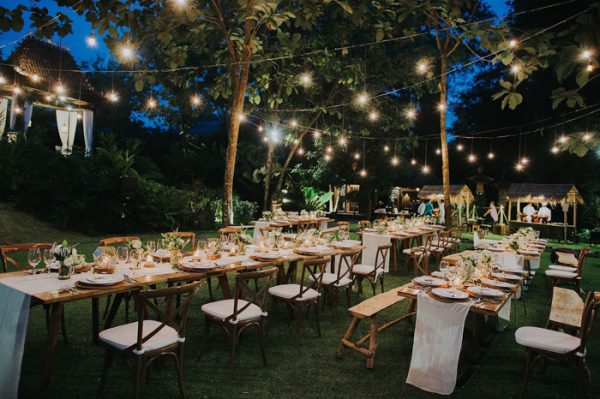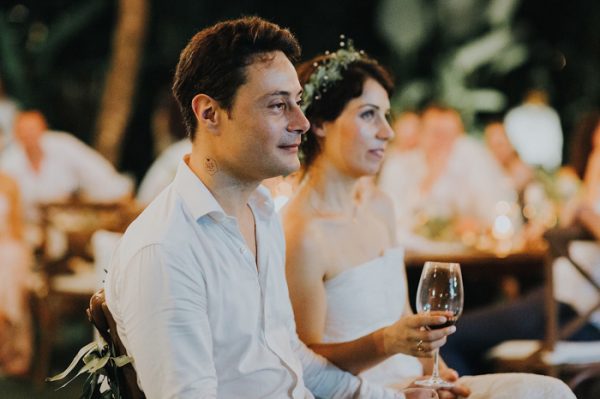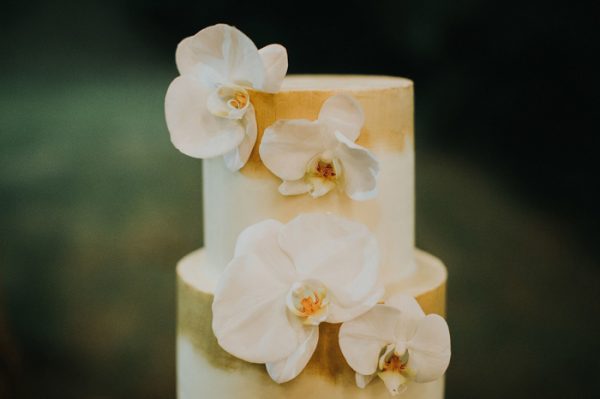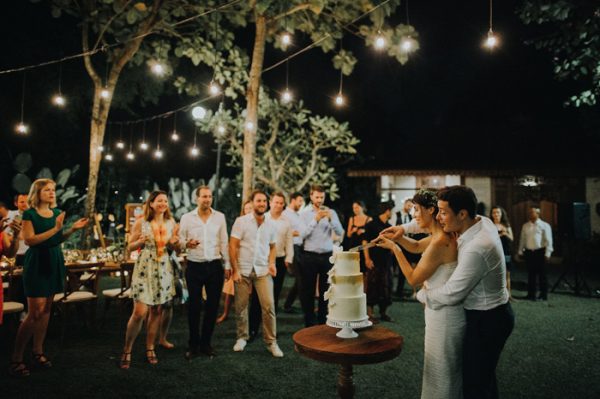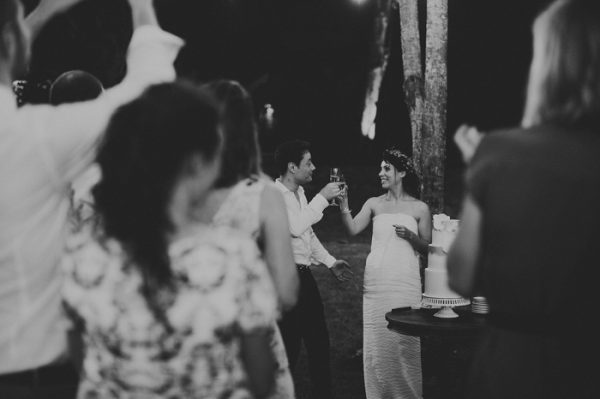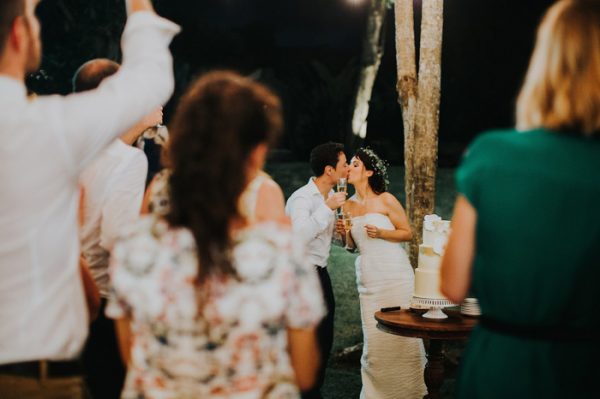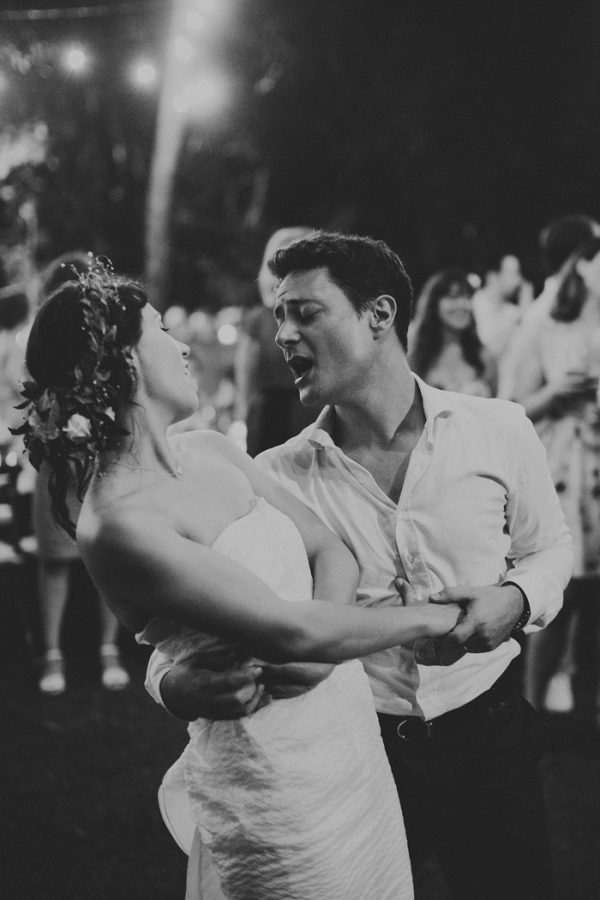 Processional: All You Need is Love – The Beatles
Recessional: Ain't No Mountain High Enough – Marvin Gaye
First Dance: Lalalove You – BB Brune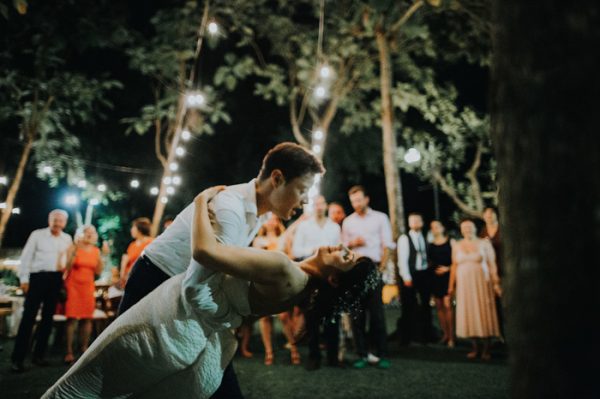 Congratulations to Sophie and Franck on their beautiful wedding and special thanks to Apel Photography for capturing this gorgeous day! For more exotic destination wedding inspiration, check out this glamorous beach wedding in Mauritius!