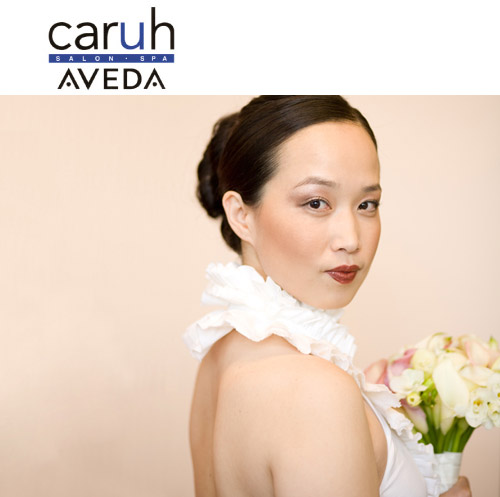 Calling all hair, makeup and beauty product lovers, today is your lucky day! As a perfect close-out to our month of 5th birthday celebrations, the wonderful Seattle salon and spa, Caruh, is giving away a HUGE basket full of Aveda products to one special Junebug reader! Now I'm not kidding when I say this basket is huge – it is packed full of incredible (and incredible smelling!) Aveda products, like Shampure shampoo and conditioner, Damage Remedy daily hair repair, Phomollient styling foam, a rosemary mint bath bar, soothing aqua therapy bath salts, tinted moisturizer, lip shine and much, much more! Such an amazing treat!
To enter to win all of these products seen below, leave us a comment here letting us know about your regular hair and beauty regime and what special extras you're doing to get ready for your wedding day. We'll accept entries for the next week, and randomly choose our big winner next Wednesday, August 3rd, 2011.
And if you're a Seattleite looking for a truly great salon experience, be sure to check out Caruh. Caruh Salon and Spa works exclusively with the all-natural Aveda products, and they're beloved by locals all over the city. From cuts and colors, to facials and waxing, to fantastic packages for brides and bridesmaids getting wedding-ready, Caruh and their Aveda specialists can do it all! We're big fans, and we know you will be too!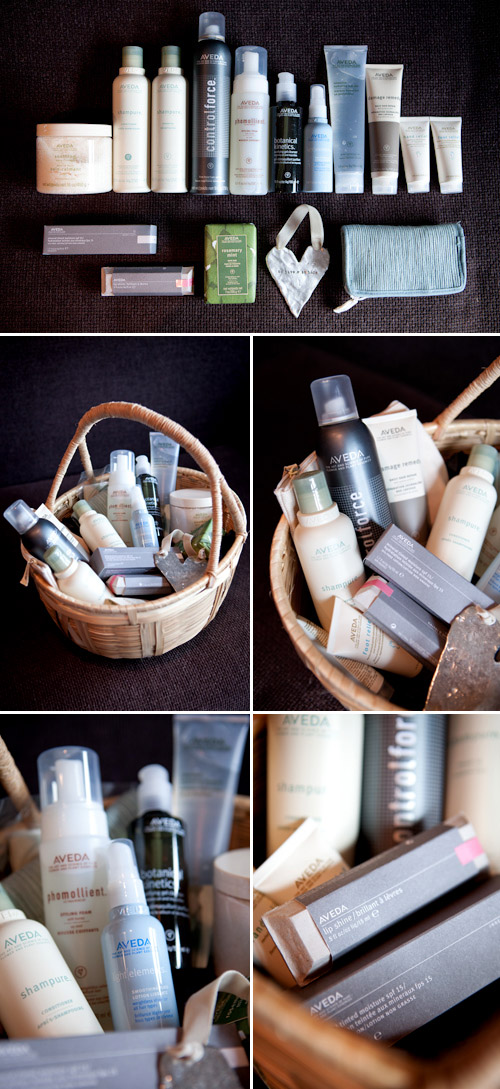 Thanks so much Caruh Salon and Spa! And good luck everyone!