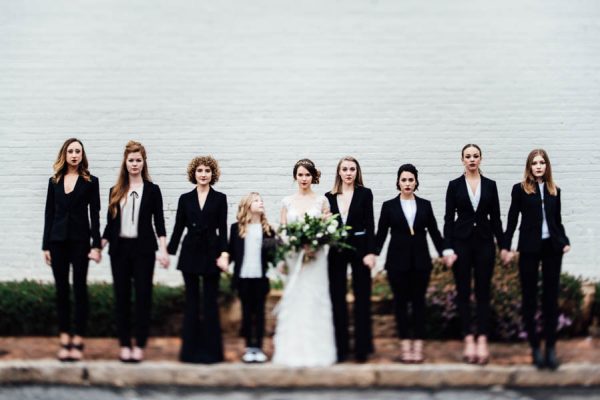 Seeing Alison and Carter's non-traditional Georgia wedding changed our lives forever. Think that sounds dramatic? We'll wait for you to pick your jaw up off the ground after seeing the bride's extra-long lace train, the menswear-inspired bridesmaids style, and the cooler than cool venue. Think we're overreacting about how cool this wedding is? Alison and Carter dropped their cake off the second story of Roswell Historic Cottage without even taking a bite, shrugged, and continued to dance the night away. Alison and Carter's wedding, designed by The Eventor and captured by Mary Claire Photography, is proof that you need not sweat the small stuff and that your energy is best spent celebrating each other.
The Couple:
Alison and Carter
The Wedding:
Roswell Historic Cottage, Roswell, Georgia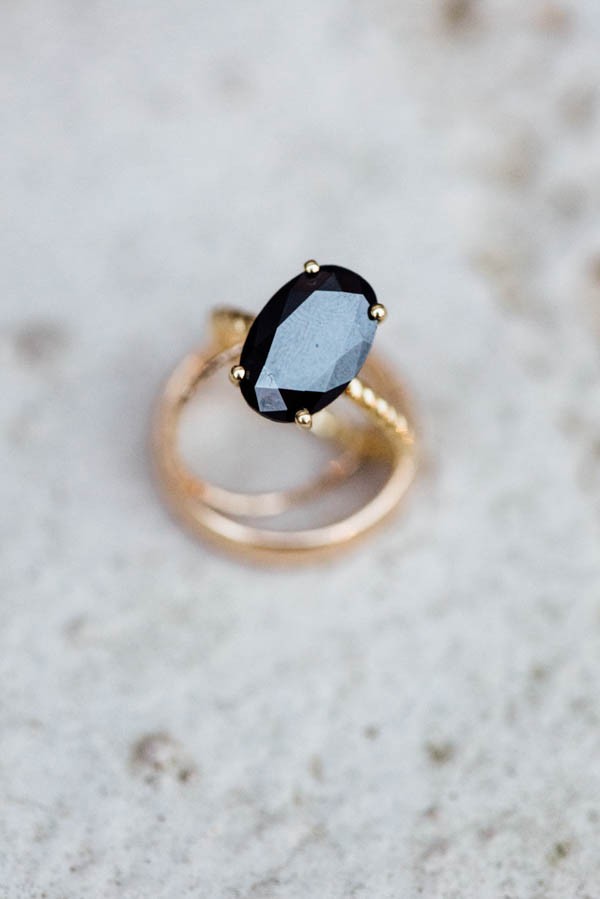 We didn't know a lot about the wedding process when we started planning, but we felt like this actually free'd us to be more creative. We never asked ourselves, "what should a wedding be like?". We asked ourselves: What do we actually like? How do we give our friends an experience? How do we feel like ourselves on our wedding day?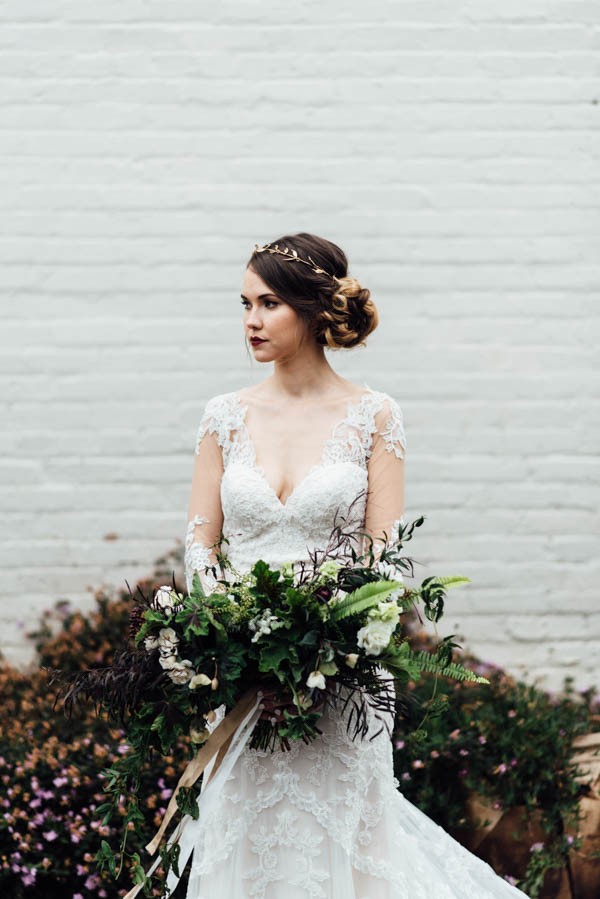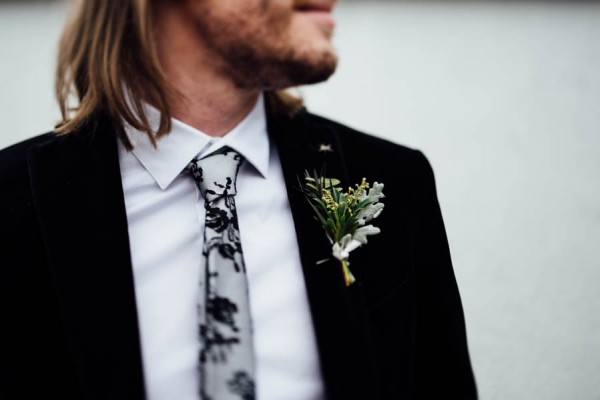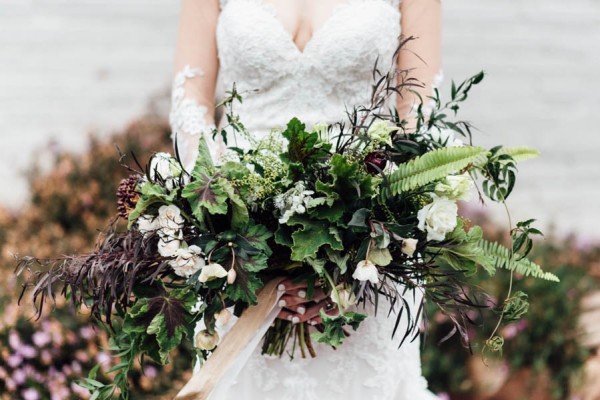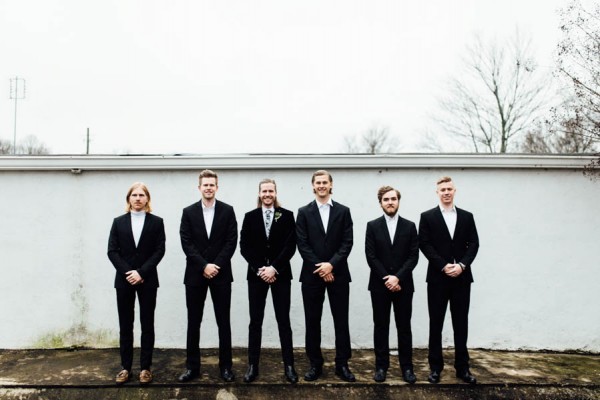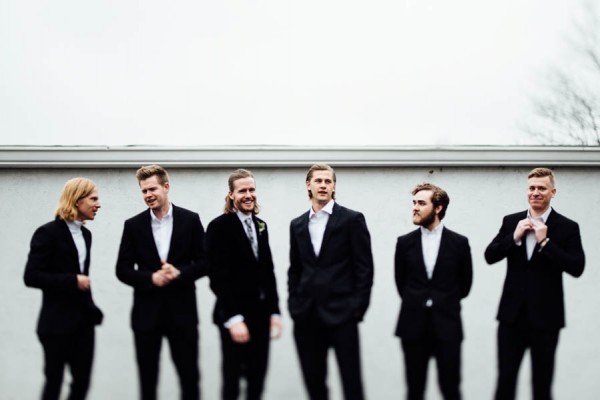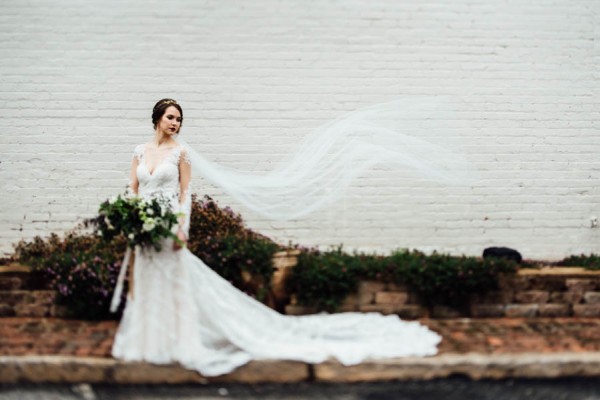 I ordered a dress with the longest train in the store, because why not? I loved the delicate lace, and the sleeves were perfect for a January wedding. As for my bridesmaids, there's an iconic picture of Emma Watson in a glorious pants suit, and after I saw it I couldn't have chosen anything else. I loved the visual uniformity of the girls and boys in coordinating suits.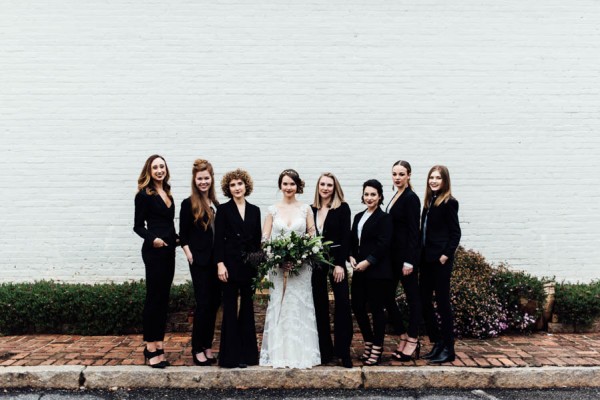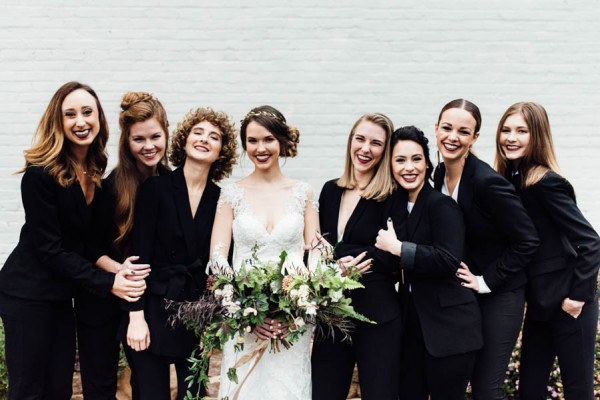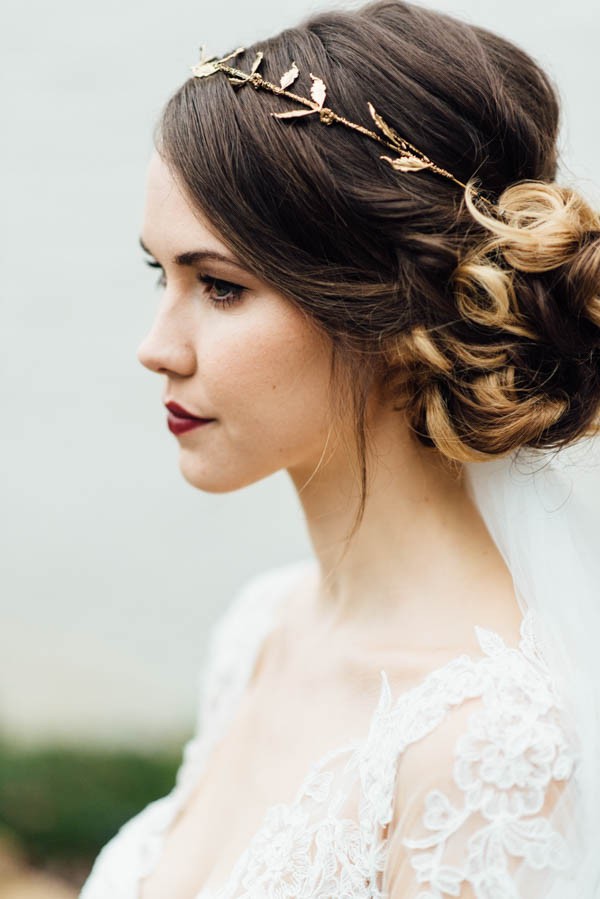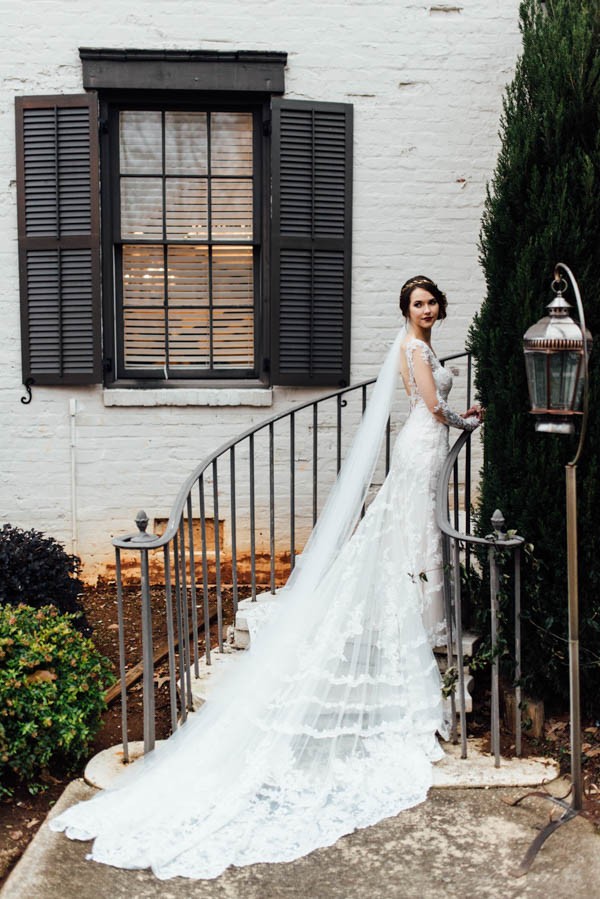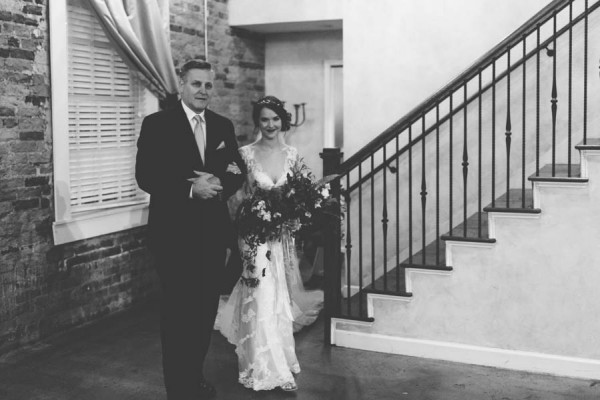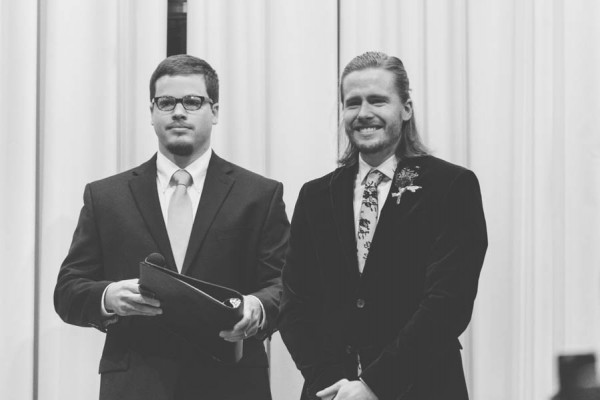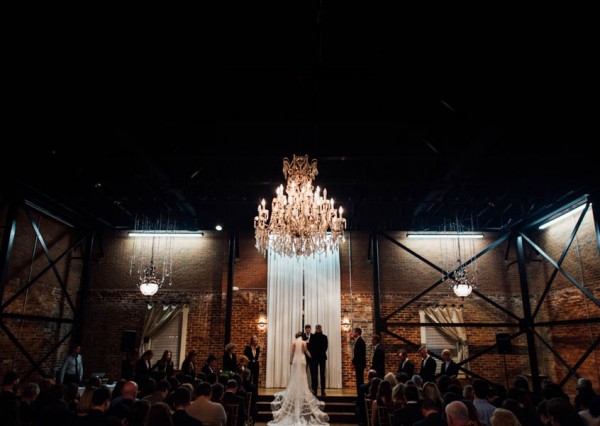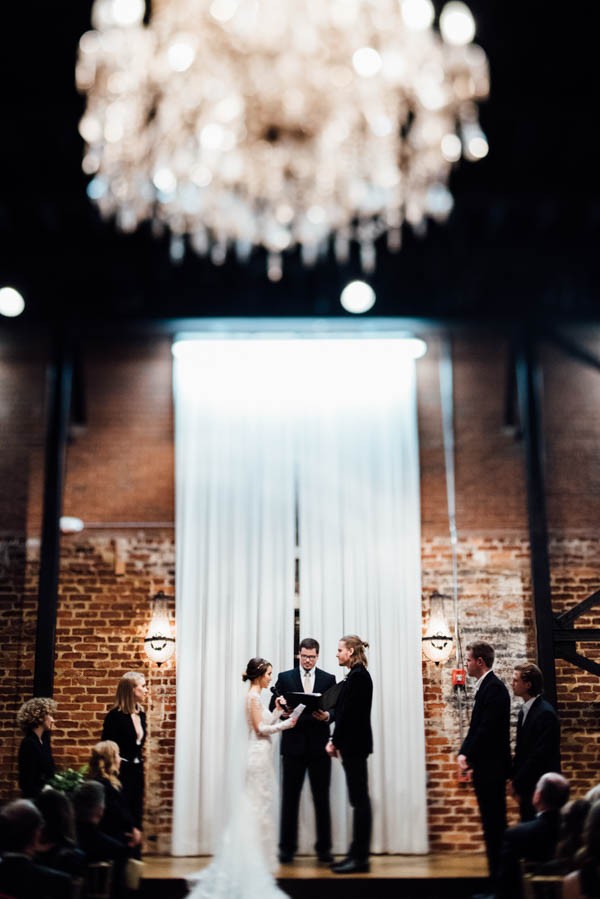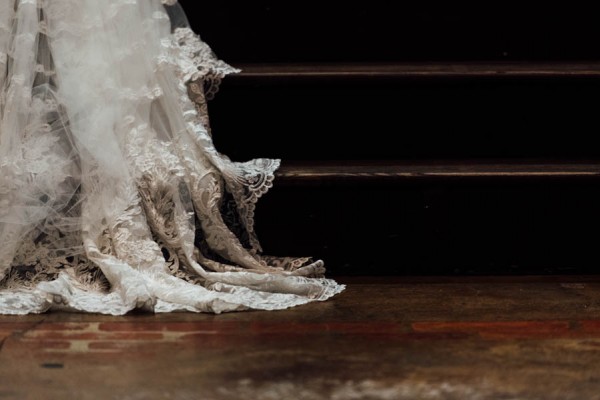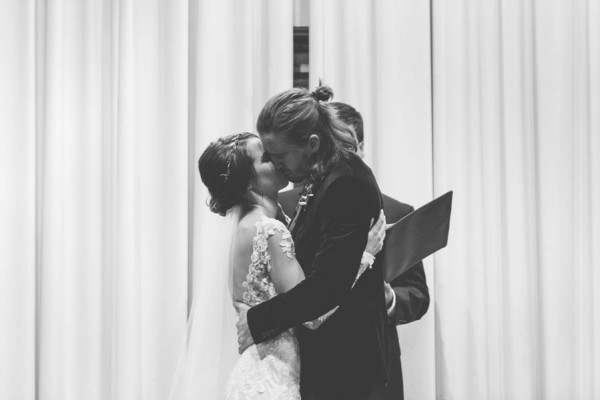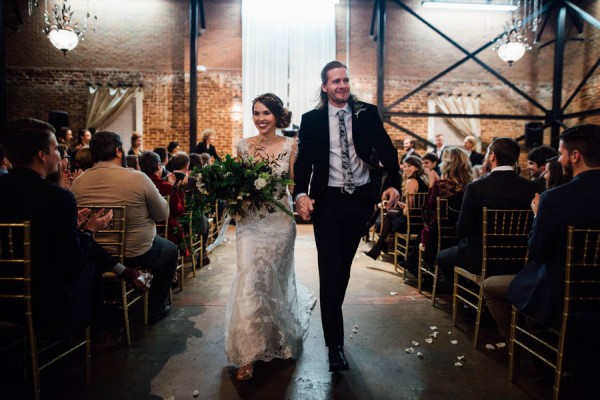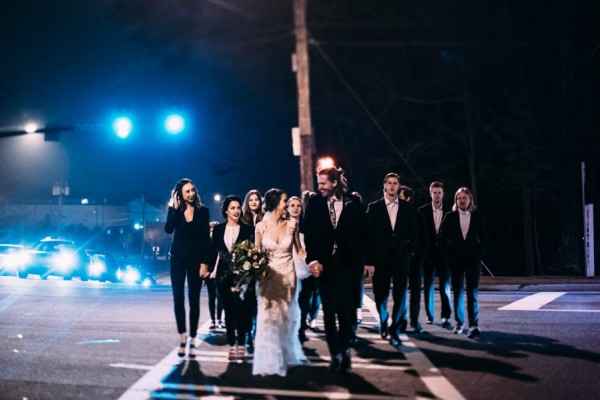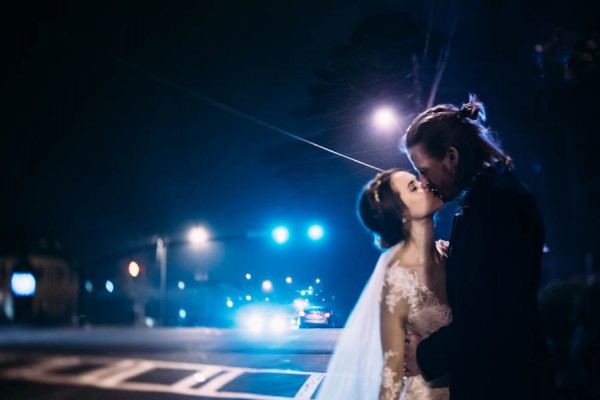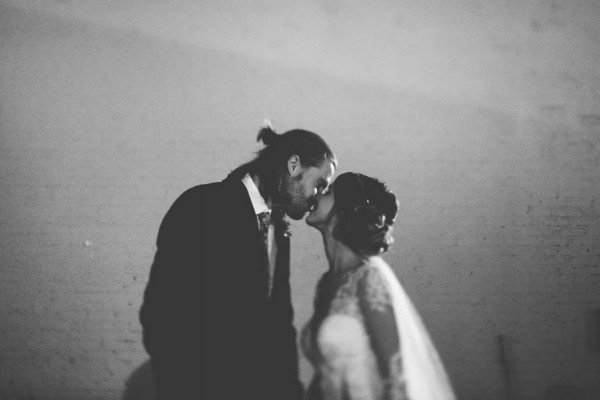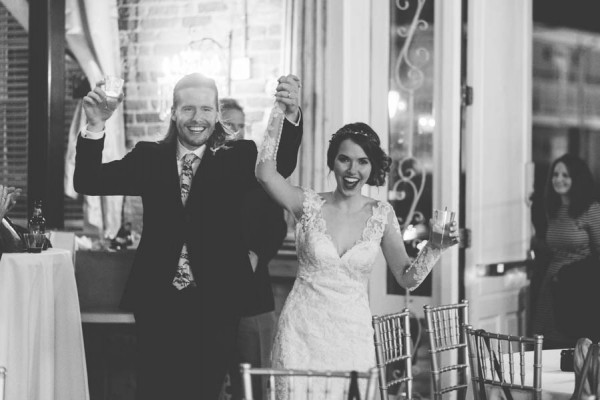 Most memorable part? Probably when we dropped our entire wedding cake off the second story balcony of our venue, in front of every guest, without taking a single bite, but we didn't care. Because we're married. Everyone cheered, and the party raged on.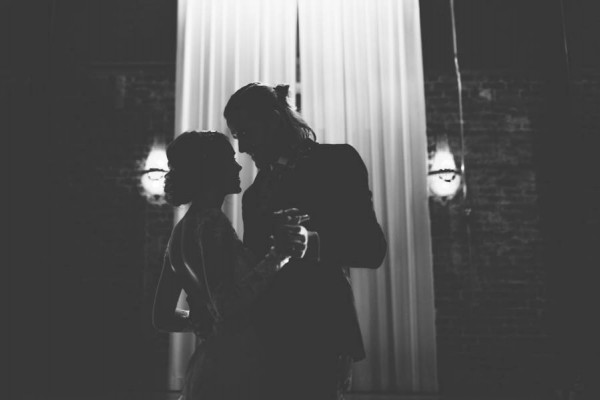 We chose our venue because it was modern, romantic, and mostly, because it was so beautiful by itself that it required next to no decorations. For us personally, we feel centerpieces and the like are frequently overlooked, so we wanted to put our money elsewhere.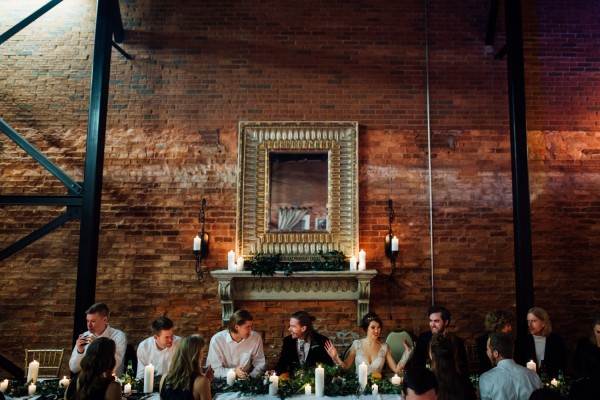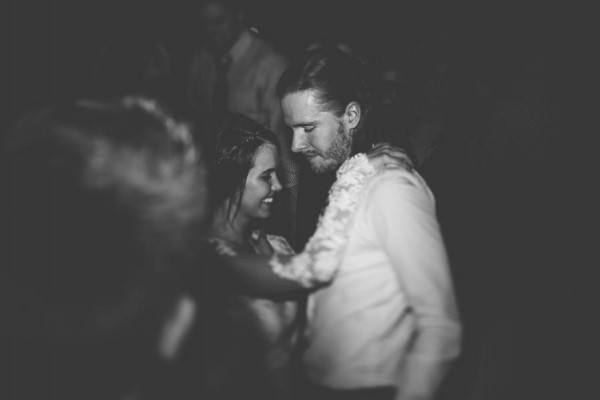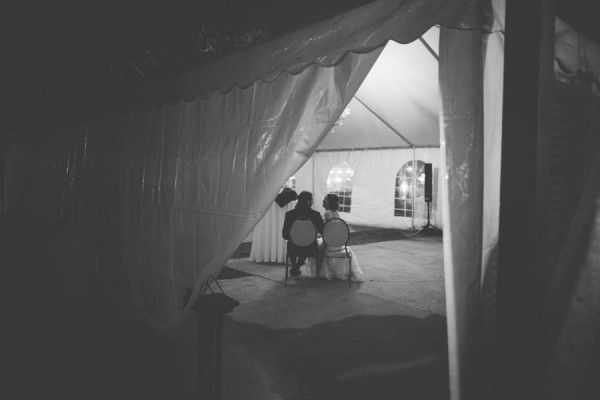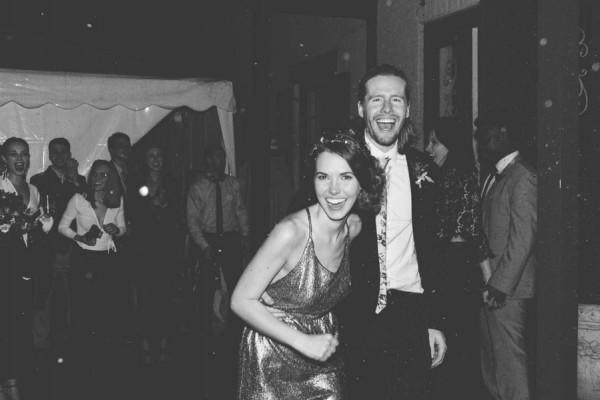 Congrats to Alison and Carter on their black and white Georgia wedding! If you love this wedding, be sure to check out Ellen and Conor's black and white wedding at Riviera Palm Springs.