Sentimental details and a love of the outdoors were the perfect inspiration for Kristen and Travis' enchanting garden wedding, artfully photographed by Erik Clausen. A master at quietly capturing intimate moments in beautiful light, Erik's portraits of the lovely bride and groom are simply magical, and we are so honored to share their wedding day with you all.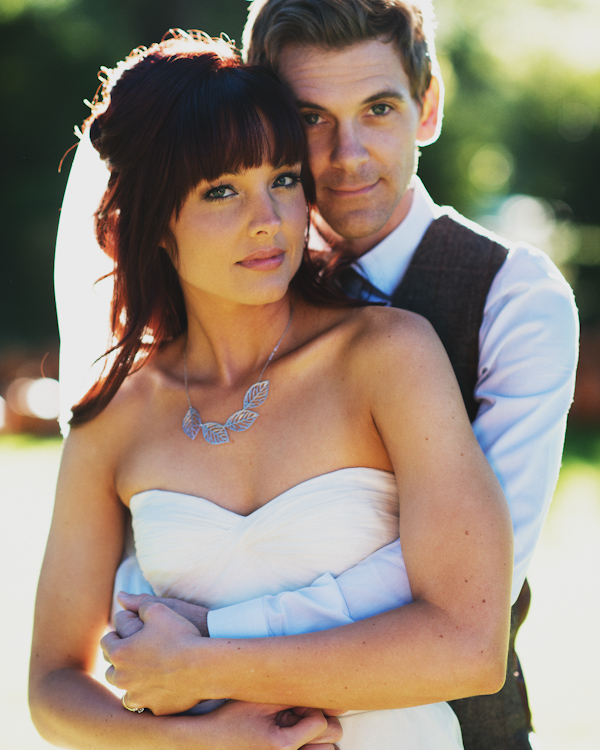 The Couple: Kristen and Travis
The Wedding: 10.6.2013 – Dallas Arboretum, Dallas, Texas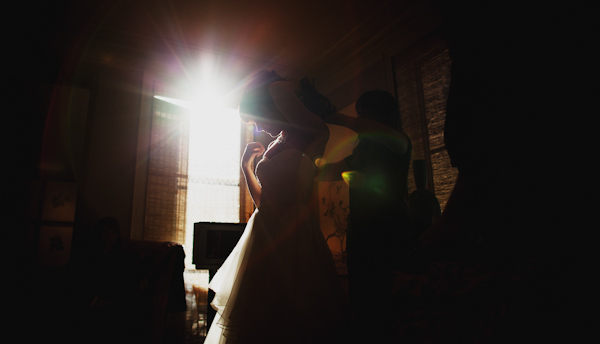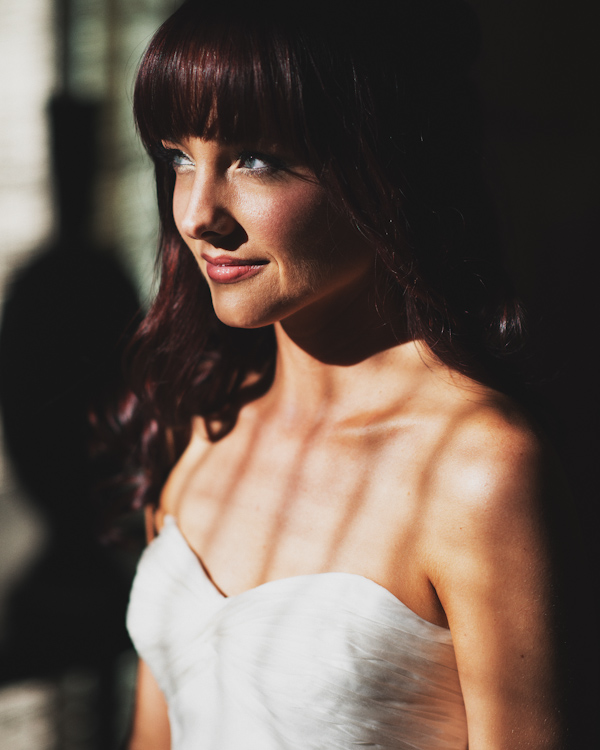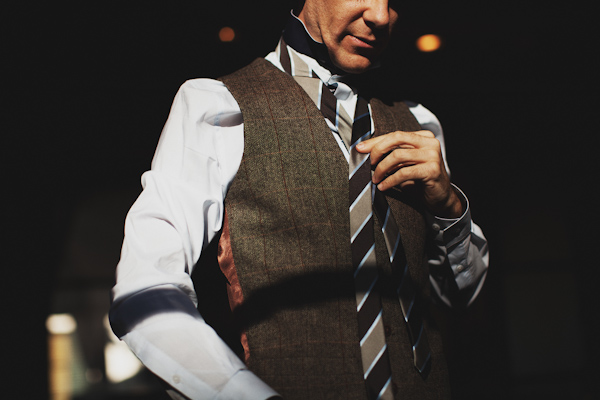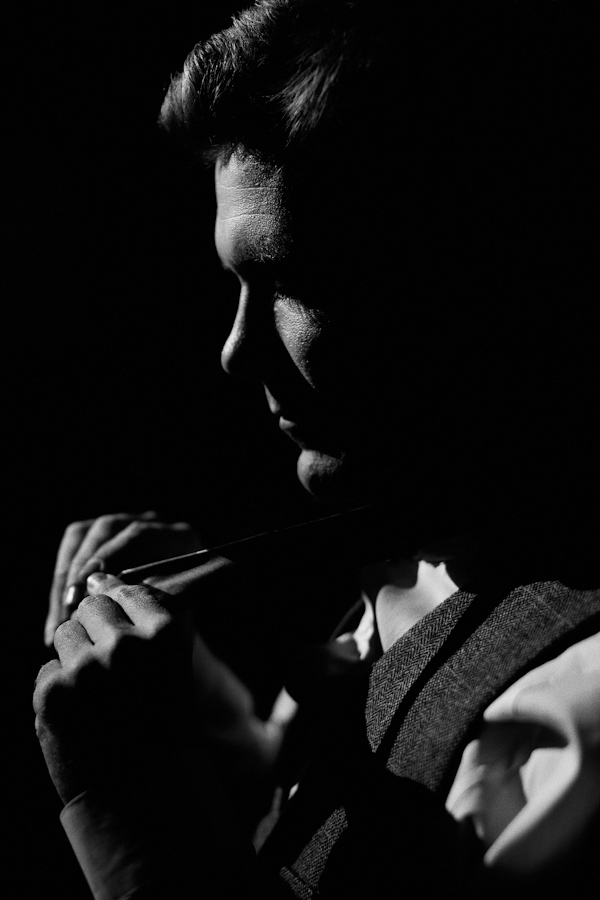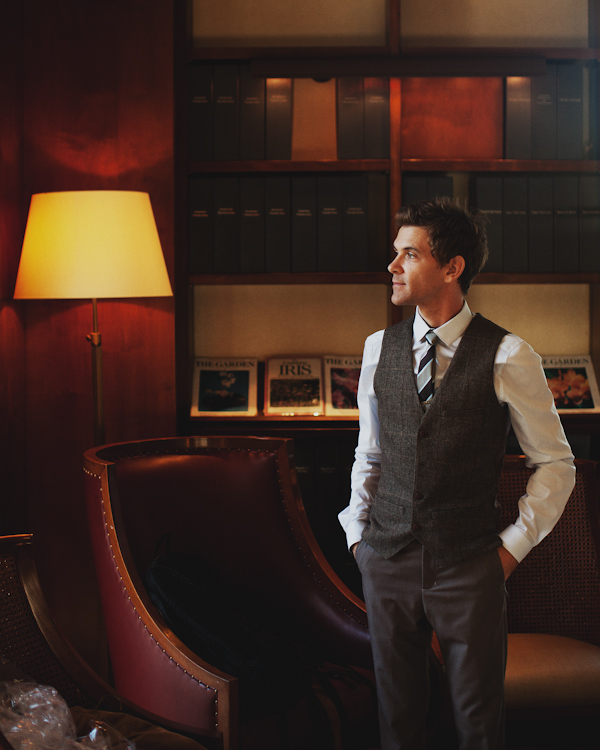 The Inspiration: We wanted our wedding to represent us, our families, and what we hold dear, instead of just tradition for tradition's sake. Most of our decisions involving the decor and vendors were made with that goal in mind. We both love the outdoors, so we chose a flower garden for our venue, and most of the decor came from something of significance and part of our story. The backdrop we used for the ceremony came from recycled wood my family saved from an old house of ours, and is now the headboard for our bed. The tree stumps for the tables came from a tree that my parents planted when they first got married, and the books for the table decor were my great-grandfather's schoolbooks.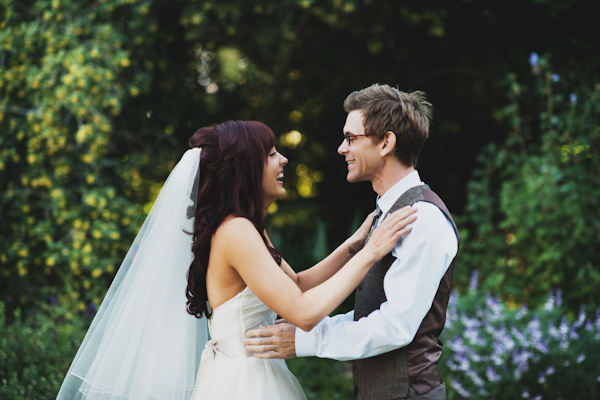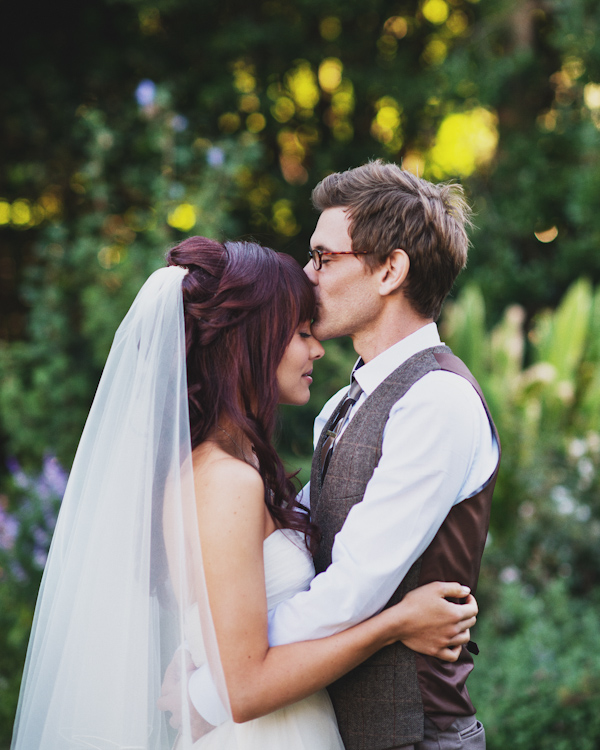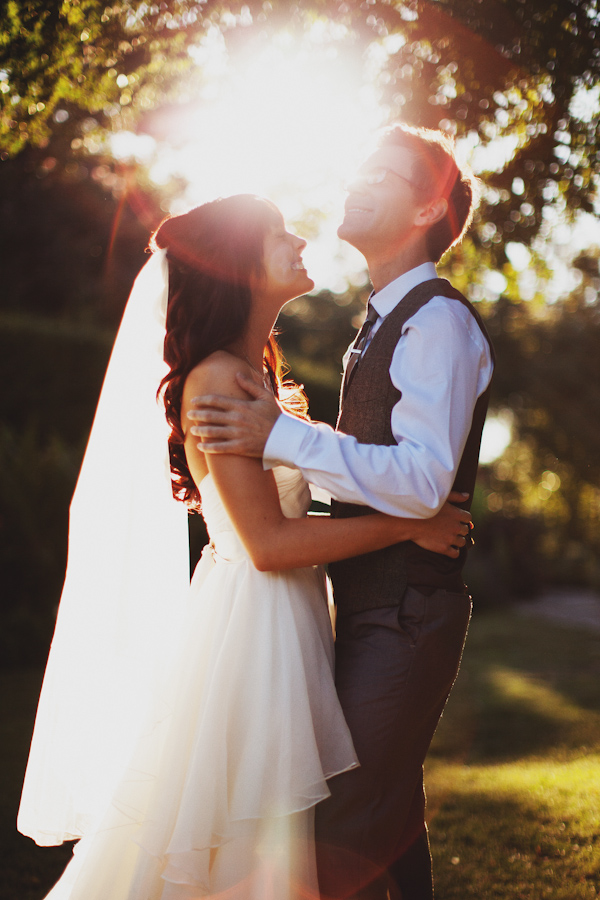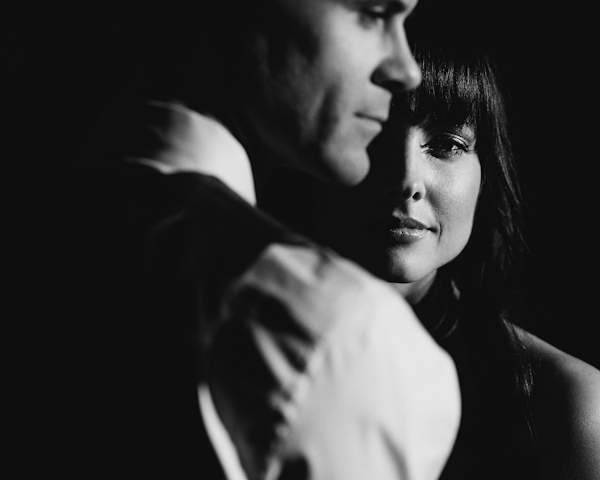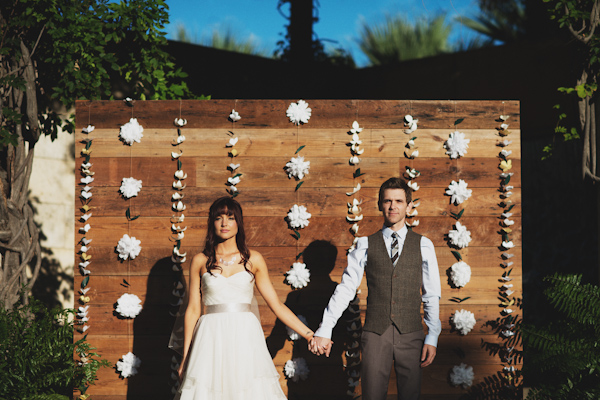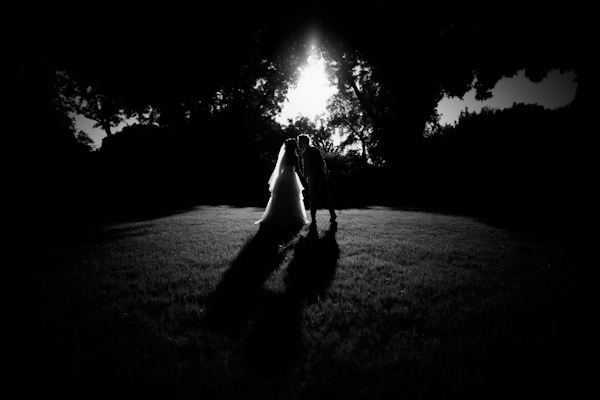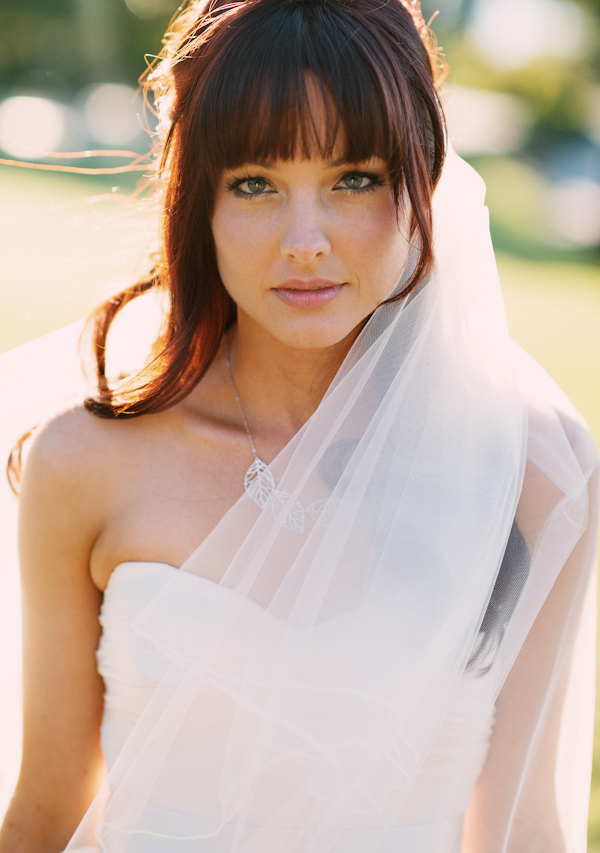 The Moments: One specific moment that I hold dear is when Travis and I were saying our vows. The ceremony backdrop was a large waterfall that was actually really loud – so loud that all I could hear was Steve (our officiant, who is Travis' uncle that we both love dearly) and Travis. It made me feel as if it was just us two, promising our lives to each other with Steve, who has walked with us through most of our dating relationship.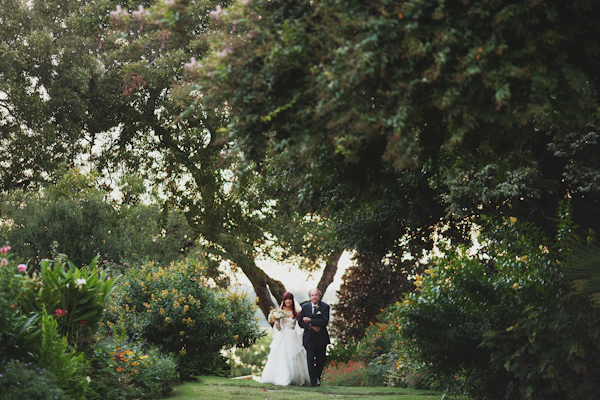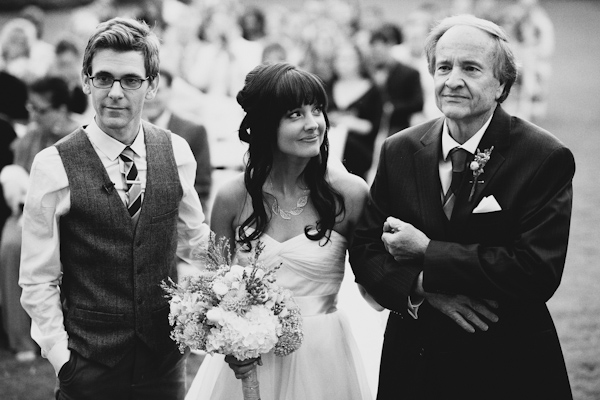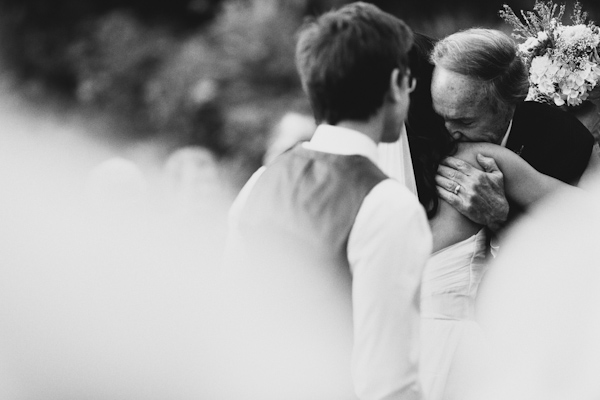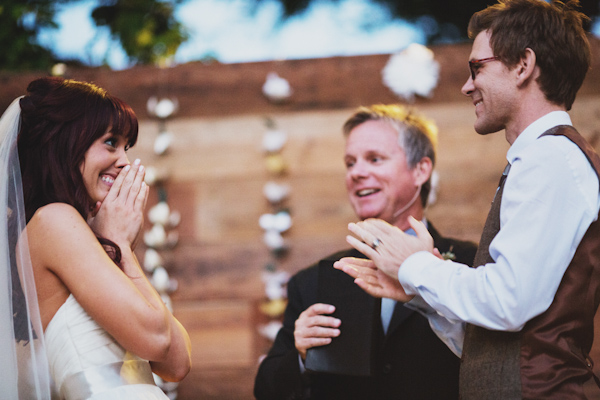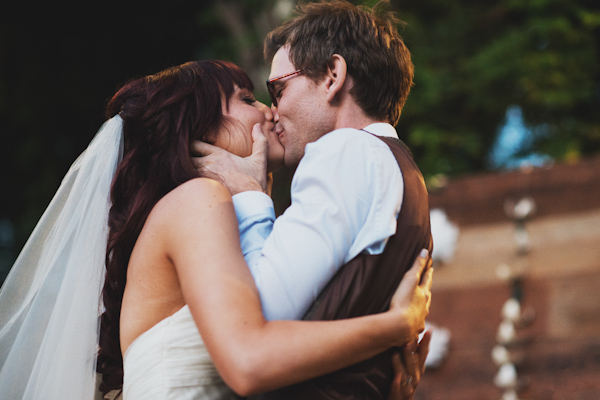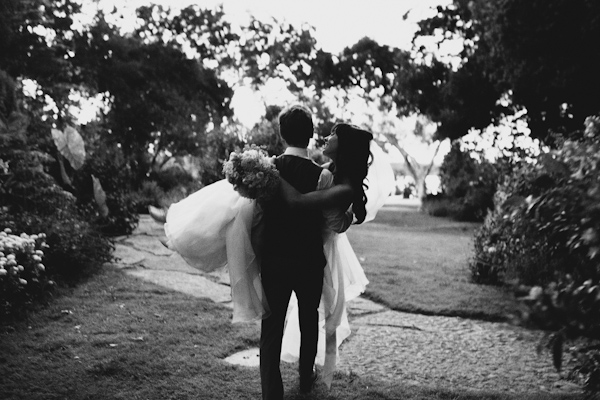 The Photography: I have followed Erik Clausen's work for years, and love his photojournalistic style. I loved how he and Bradford Martens captured our day – full of real moments, love and emotion from their artistic view.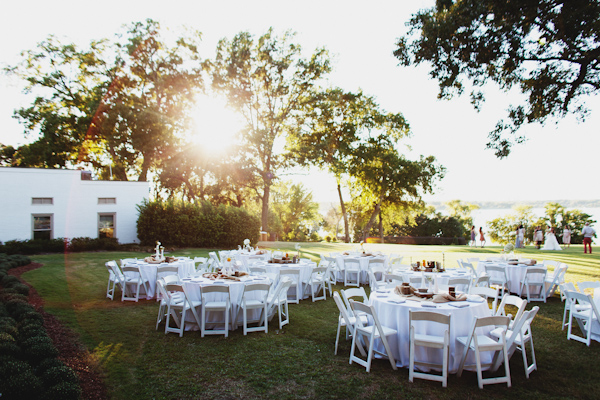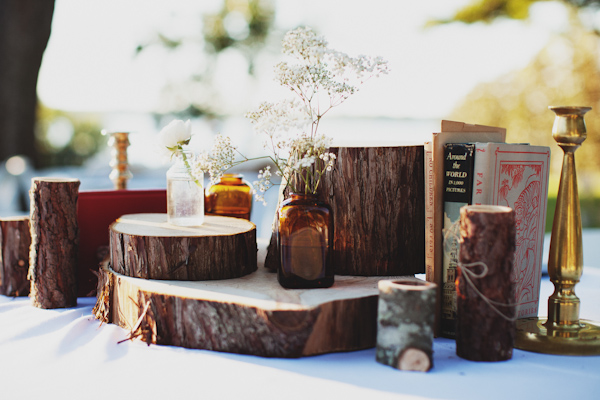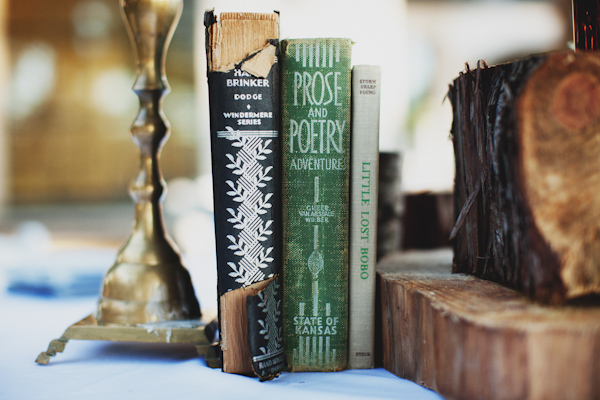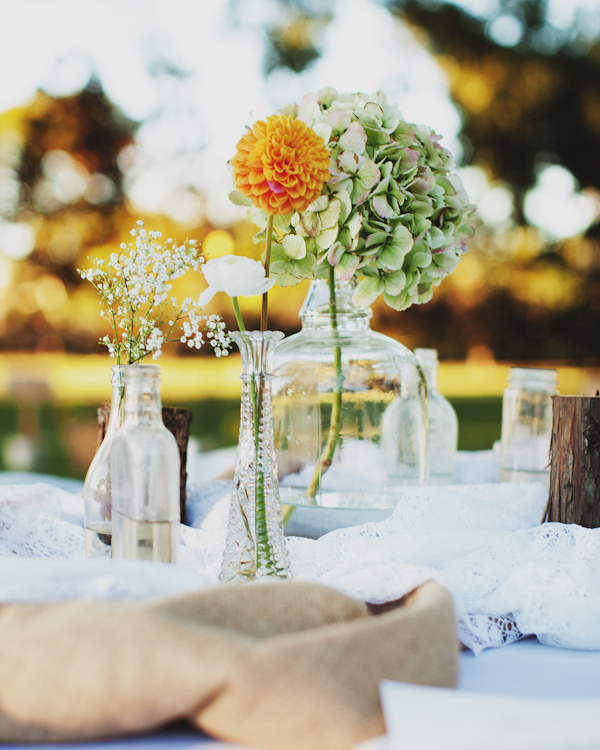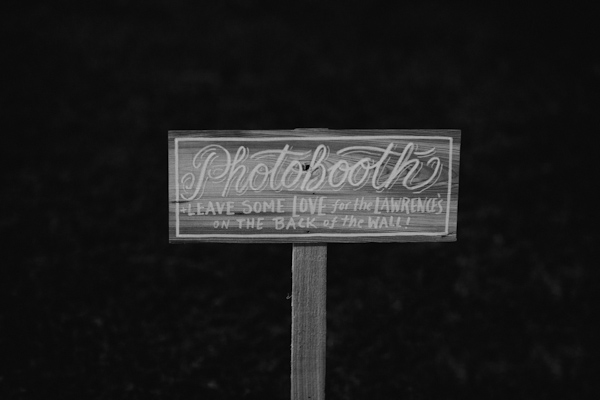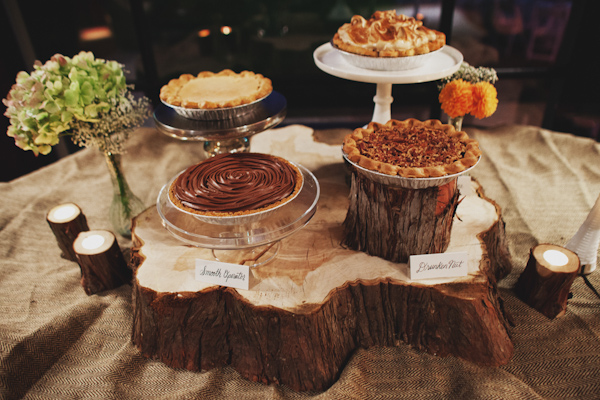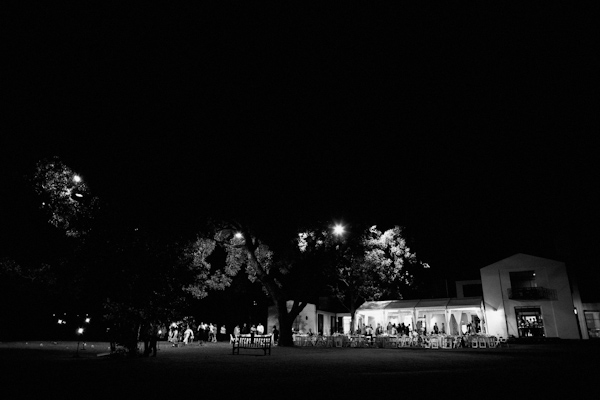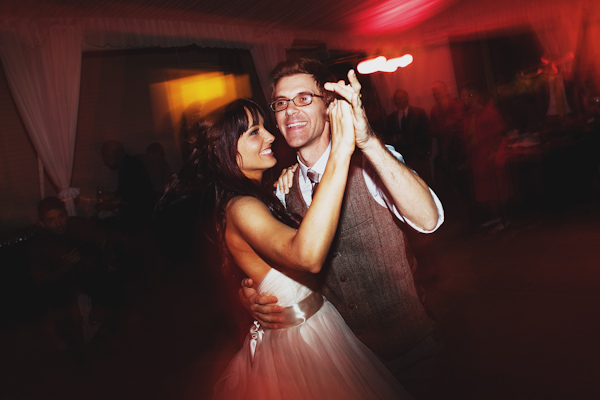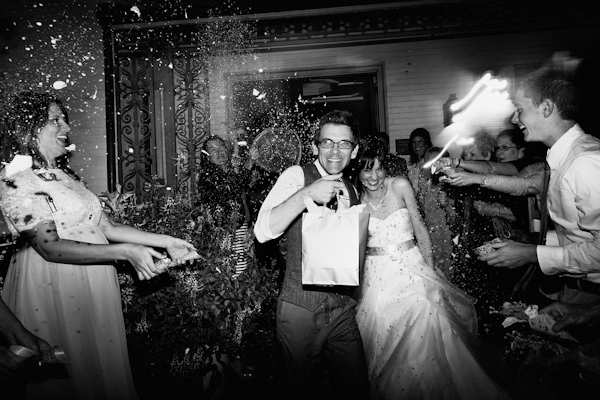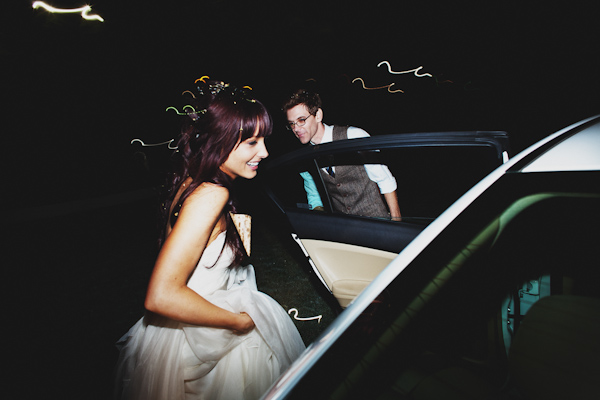 The Wedding Team:
Photographer: Erik Clausen with Bradford Martens
Ceremony & Reception Venue: Dallas Arboretum
Videographer/Film Maker: Reid Bitten of VIP Productions Dallas
Officiant: Steve Hardin of The Village Church
Invitation Designer: Dana Tanamachi
Catering: Pappas Catering
Florist: Jourdan Johnson
Cake: Emporium Pies
Wedding Dress: Watters
Groom's Apparel & Accessories: J.Crew
Hair Stylist: Kameron Douglas of Halo Salon
Makeup Artist: Jourdan Johnson
DJ: Jon Meyer
Live Music: Joe Moralez
Thank you to Kristen and Travis for sharing your sentimental garden wedding with us!
Looking for more garden wedding romance? Check out Lauri and Isaac's outdoor wedding for more naturally beautiful inspiration!