We know summer is almost over, but we couldn't resist! The scenic, relaxed atmosphere of a beach wedding wouldn't be complete without equally effortless and classic beach wedding bridal style. Transcending the carefree beauty of the ocean into their bridal fashion, these brides are a vision of free-spirited romance with light and dreamy dresses and bohemian accessories. Enjoy the stylish inspiration that these beach babes have to offer!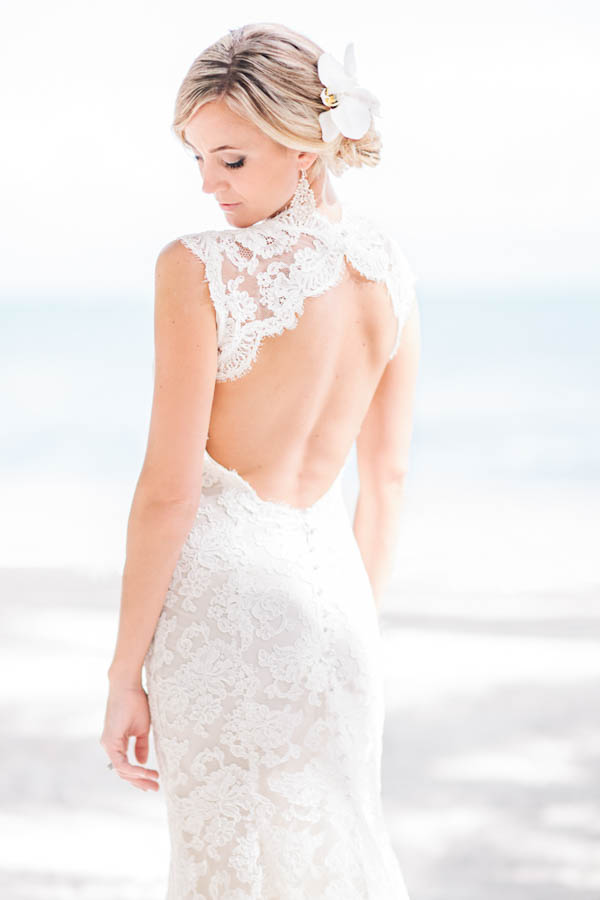 Photo by Chris Glenn. Wanting more of this bride's timeless lace ensemble? Head on over to Lindsey and Luke's beach wedding!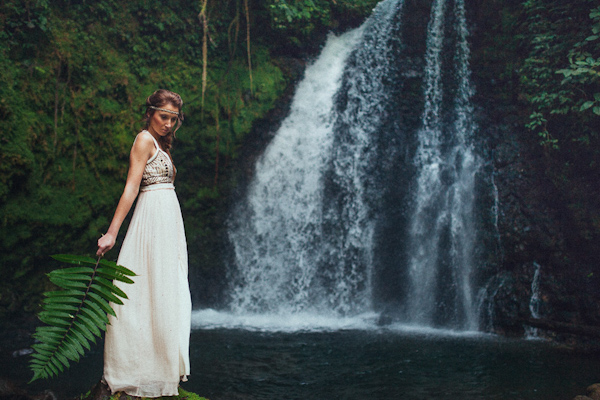 Photo by Costa Vida Photography. See more of this tropical affair and check out Lauren and Josh's Costa Rica elopement!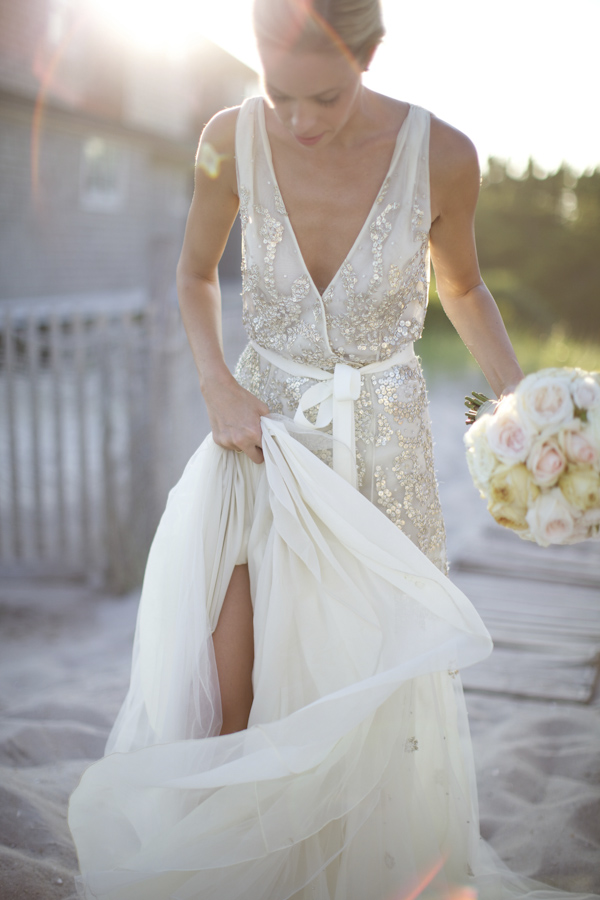 Photo by Sarah DiCicco. See more of Kelly and Joe's Long Beach Island wedding for more of this bride's modest use of sequins.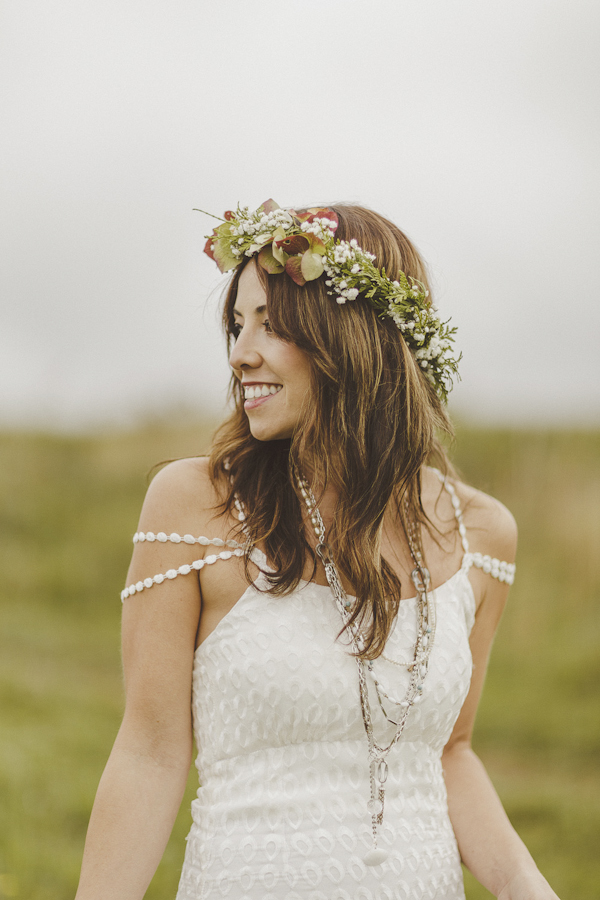 Photo by Ed Peers. See more of Melissa and Bill's elopement in Spain!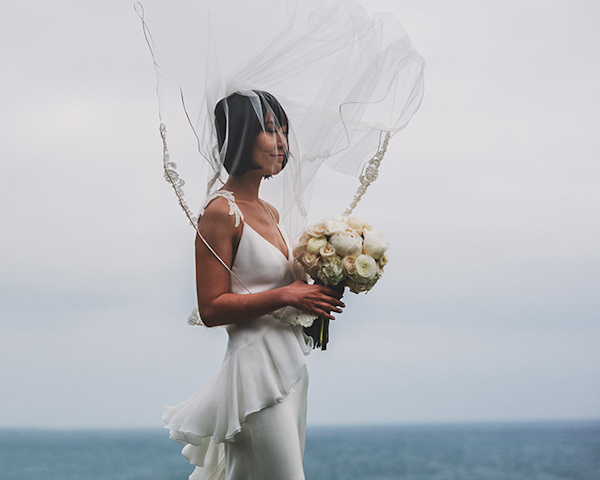 Photo by Erik Clausen. Loving this bride's couture beach look? Check out Linghui and Tianhua's Real Wedding.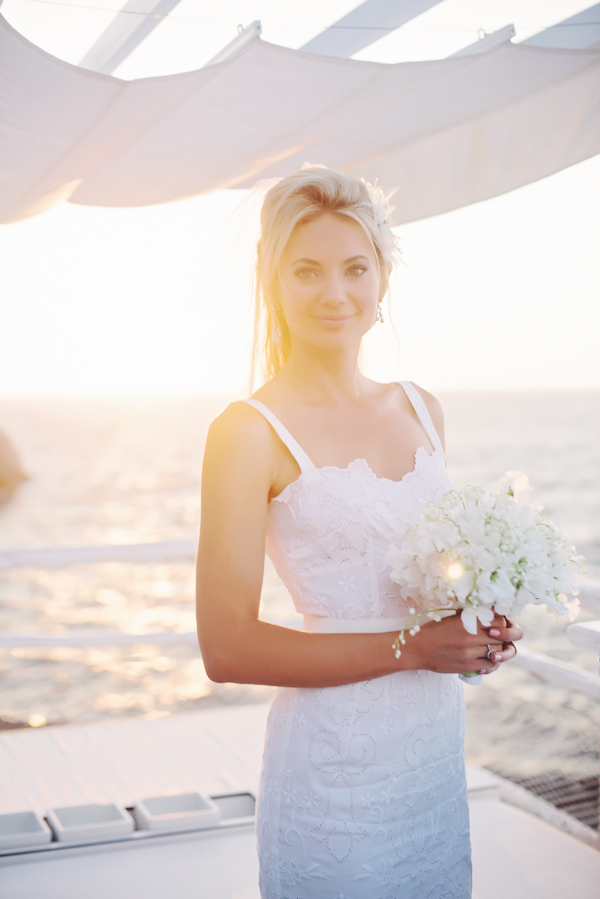 Photo by Rochelle Cheever. See more of Bridjet and Barton's Anacapri, Italy wedding!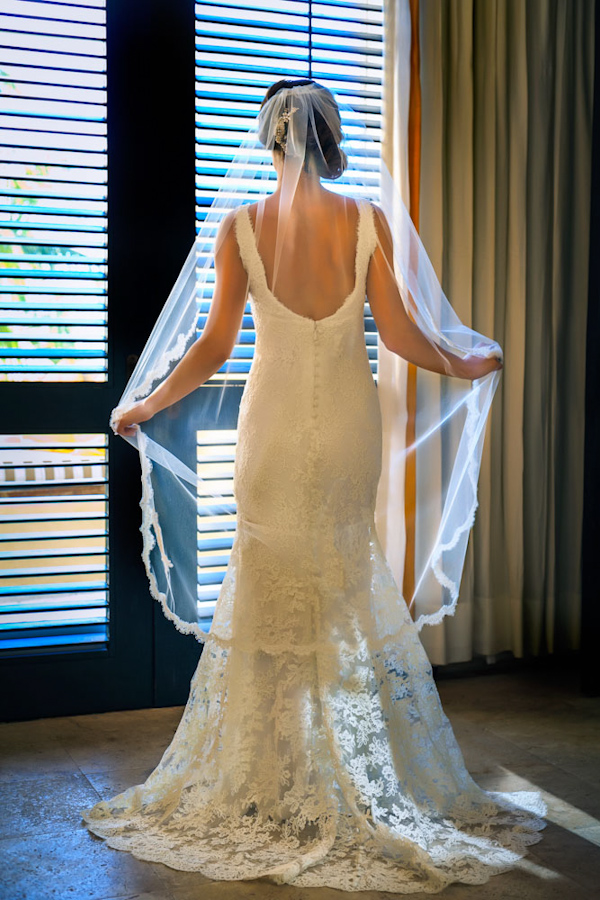 Photo by Zasil Studio. To see more of this gorgeous lace overlay, check out Chezlie and Joey's Real Wedding!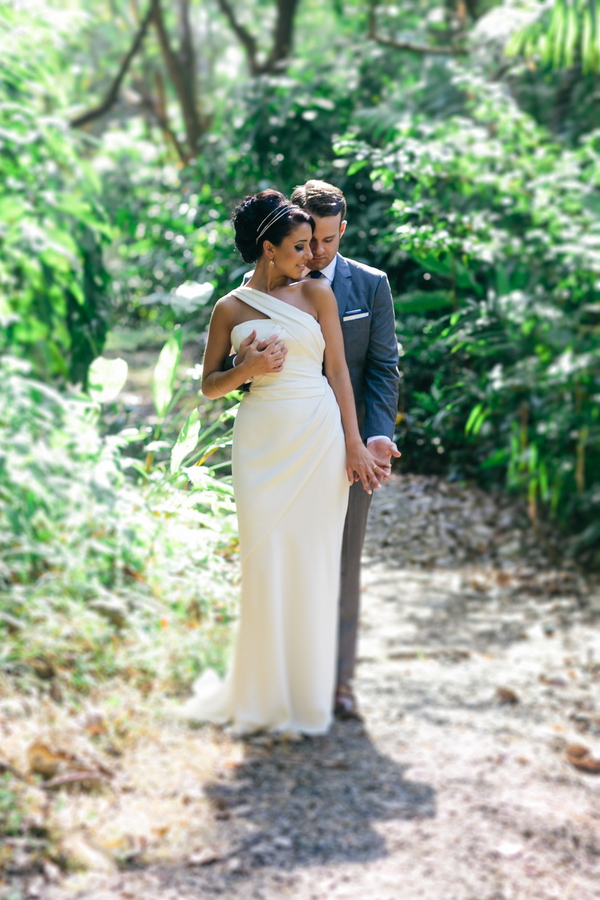 Photo by A Brit & A Blonde. Take a closer look at this timeless Vera Wang masterpiece and checkout Sara and Evan's Costa Rican Real Wedding!
Looking for more bridal style inspiration? You won't want to miss our Wedding Dress Gallery!