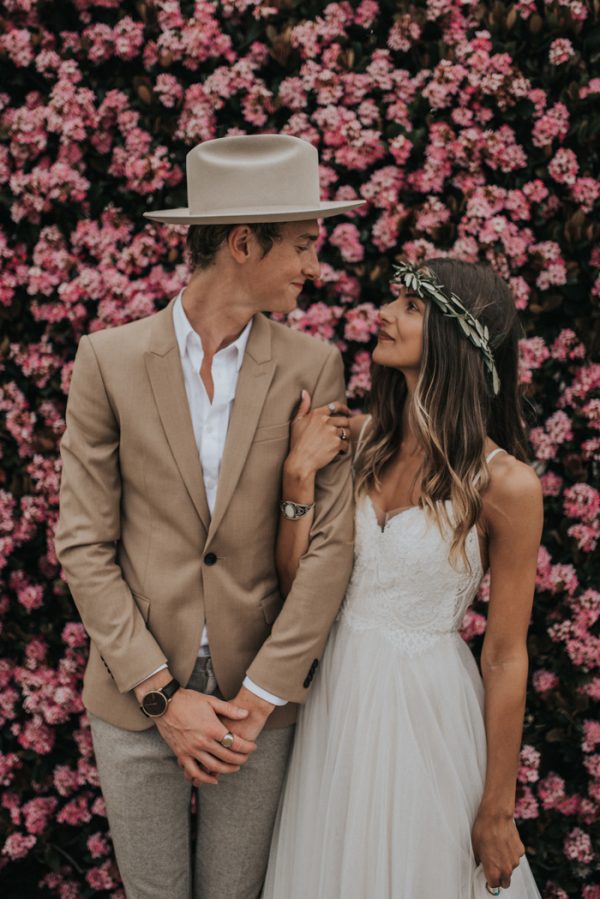 Taylor and Noah's Sunset Cliffs wedding showed us that all you need is the wind in your hair, the earth beneath your feet, and the people you love most to create an unforgettable wedding day! This sweet couple's biggest moments of their relationship have all taken place near the ocean, so a cliffside wedding overlooking the Pacific Ocean was the most natural choice for them to start their new life together. The bride channeled her inner bohemian spirit in a classic and elegant BHLDN gown, which she accessorized with a simple greenery crown and barefoot sandals made of sea shells and lace. Along with capturing the breathtaking views, photographer Jonnie & Garrett truly captured the couple's carefree and passionate vibes in both their first look and their post-ceremony portraits on the beach!
The Couple:
Taylor and Noah
The Wedding:
Sunset Cliffs, San Diego, California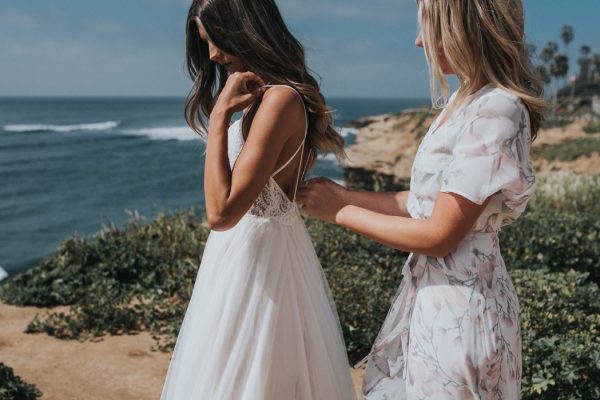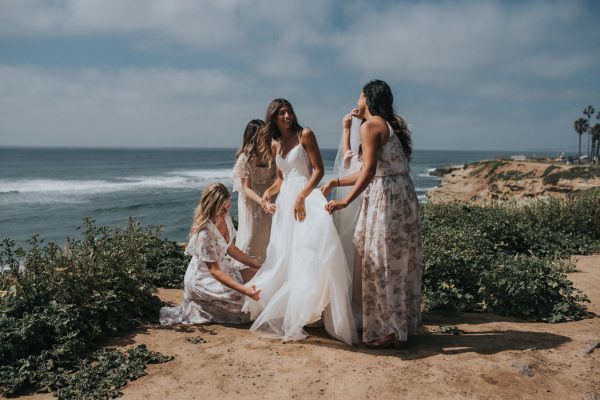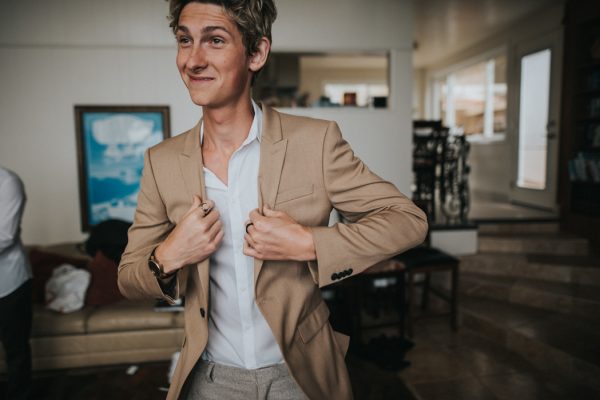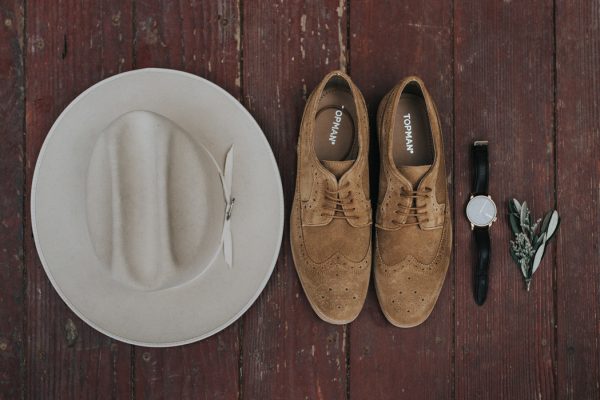 The most important thing about planning was that our wedding day was a reflection of our relationship and our own personal style. We only chose the traditions that represented us, and it really helped personalize our day. We wanted our families to be there, so we ended up celebrating a wedding week. Between out-of-town guests coming to visit and having all of our favorite people in one place, we did not regret having extra time before our wedding to spend with friends and family. Everyone kept telling us that the whole day was totally us!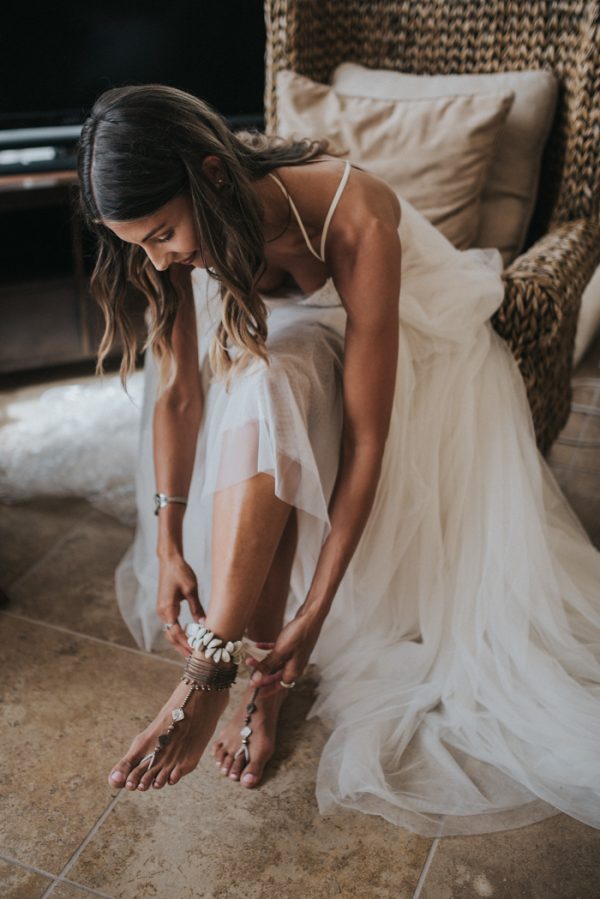 We wanted to do something intimate and personal, somewhere that meant a lot to us. That place for us is on the edge of a cliff under the California sun. We started dating by the ocean on the east coast, and we got engaged by the ocean in San Francisco, so we had to get married next to the ocean. Between the epic views and the waves crashing against the rocks, we wanted to reflect our love for nature and the feeling of being next to the ocean.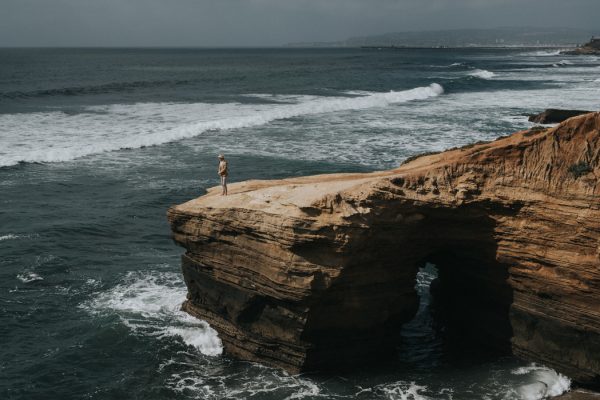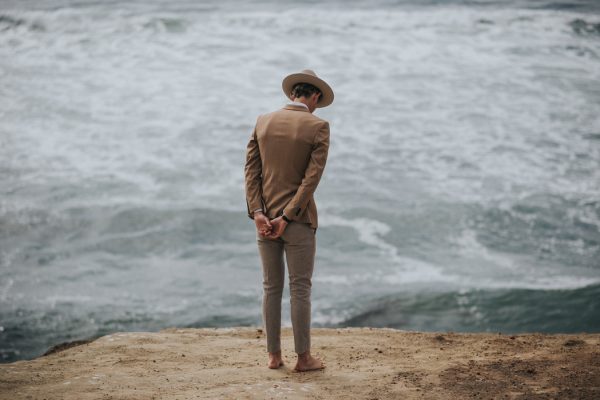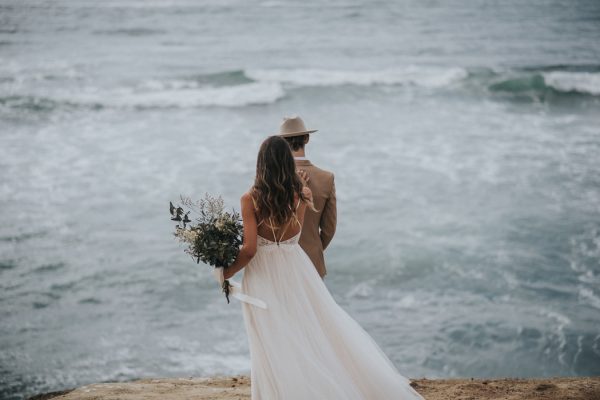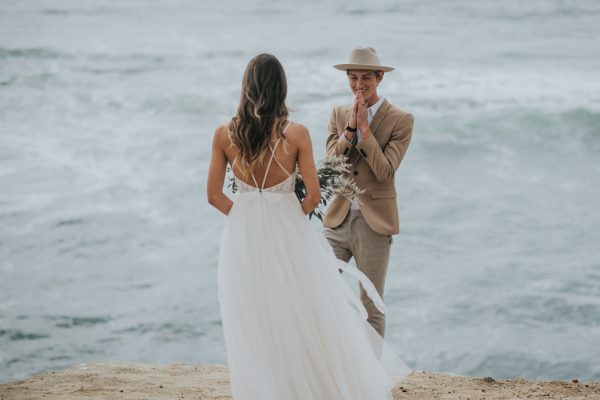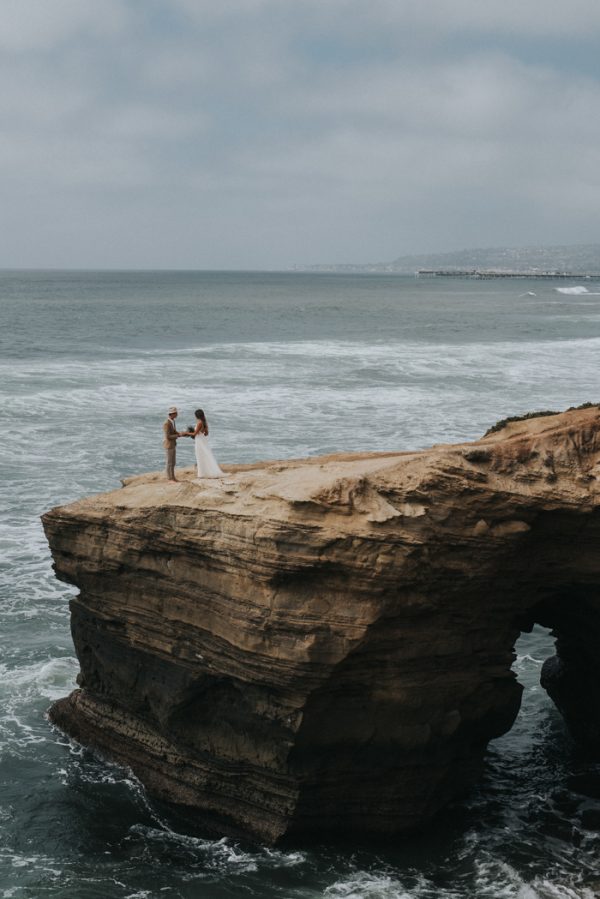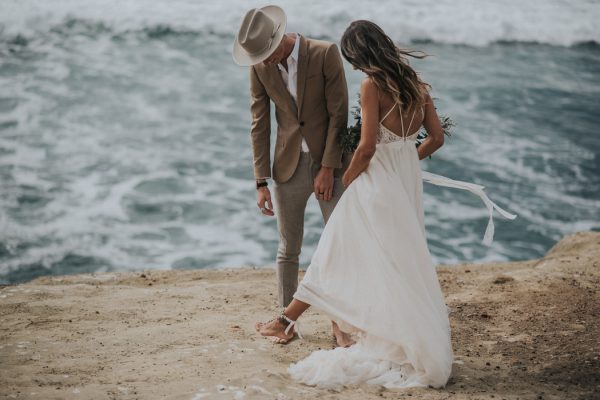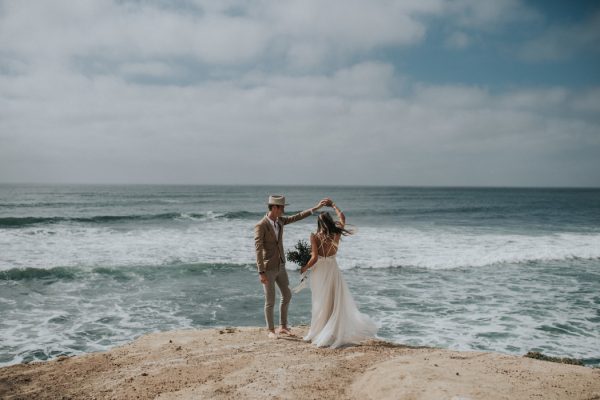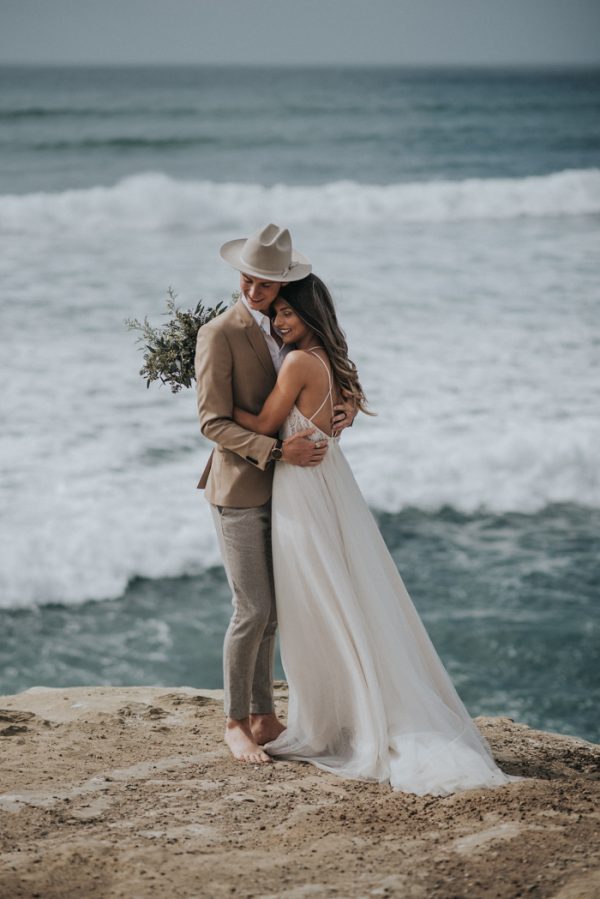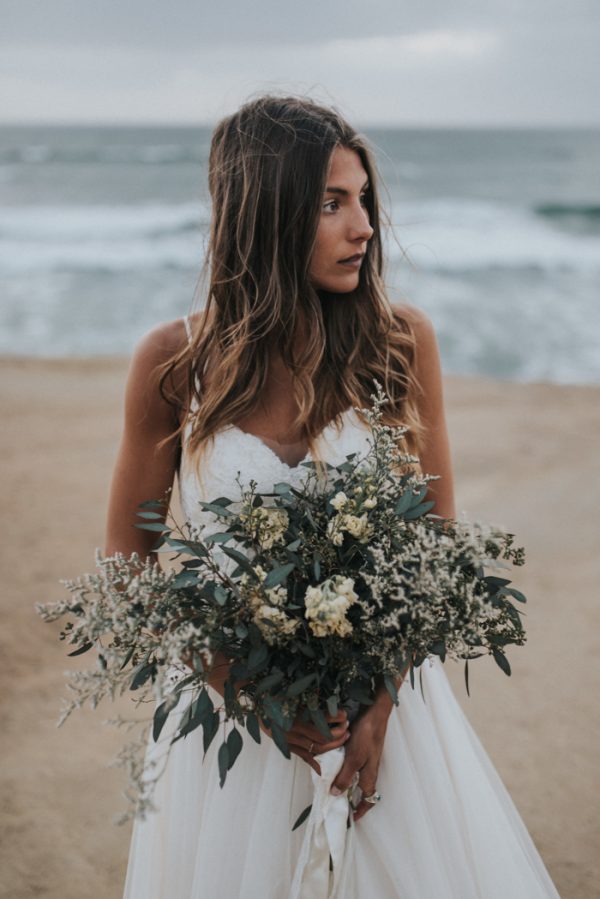 We really aimed for the wedding to have no particular theme but to just truly resemble us. The bridal party color palette was soft and natural. The colors were blush, ivory, pastels, taupes, textures of all sorts, and lots of greenery. Our bridal party was all family and very close friends who we consider family. I had my little sister as my maid of honor and Noah had his little brother as his best man. They are pretty young, but we knew that family is something we would never regret asking to stand beside us.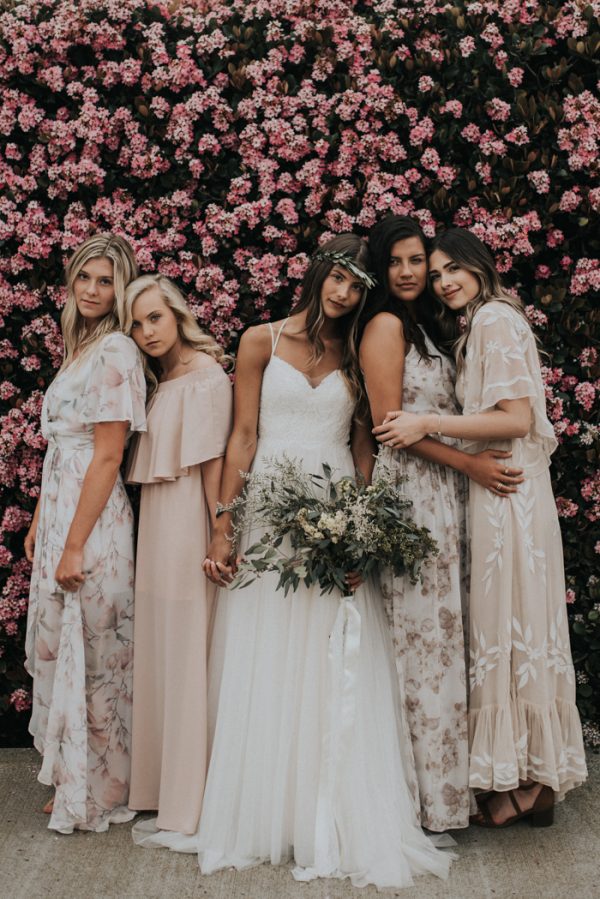 SHOP THIS LOOK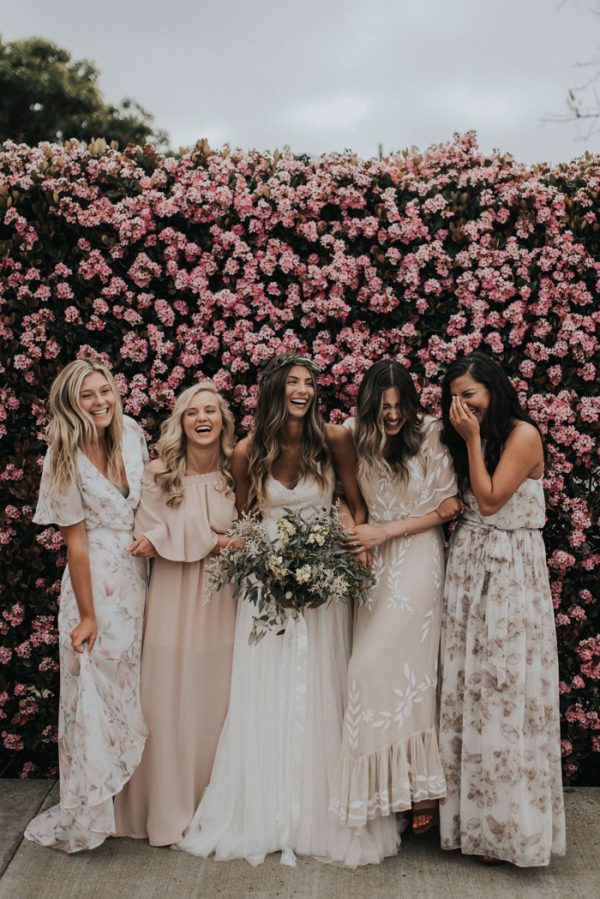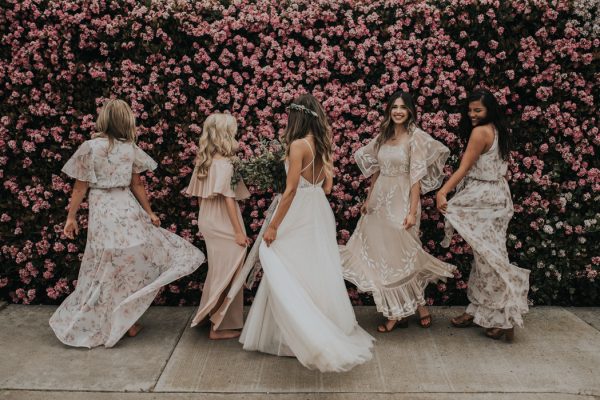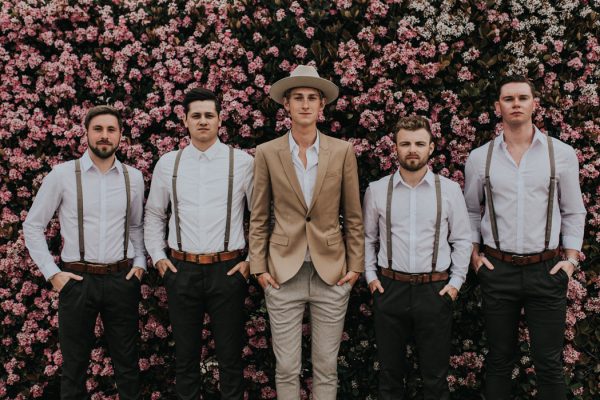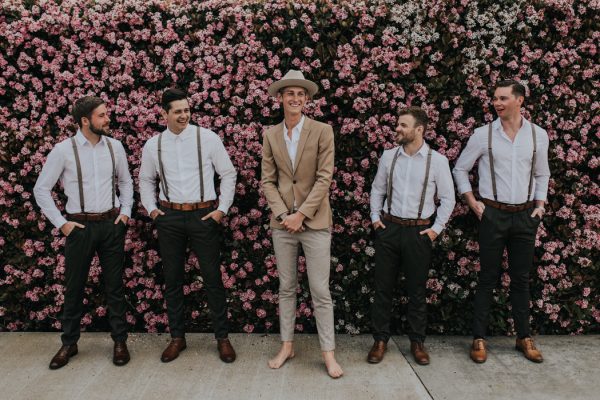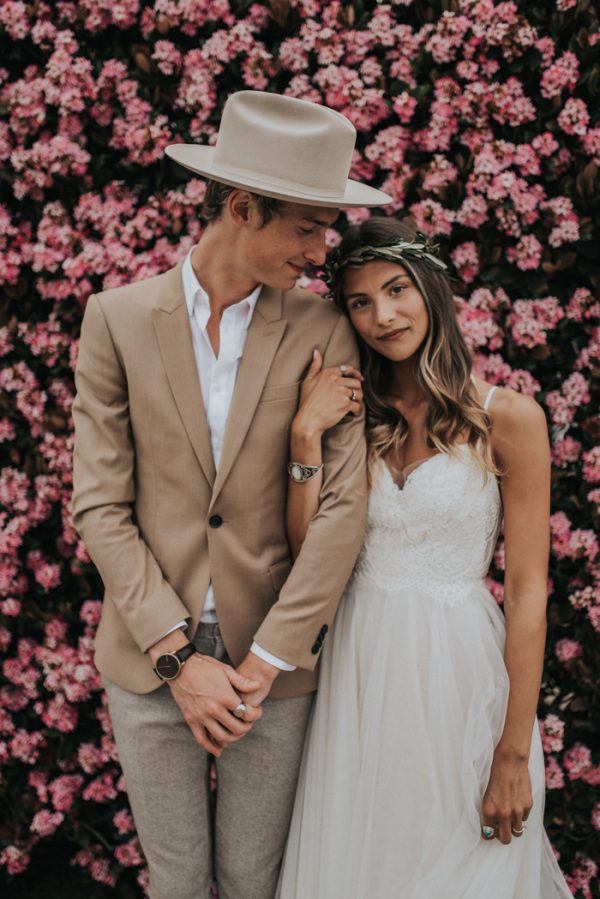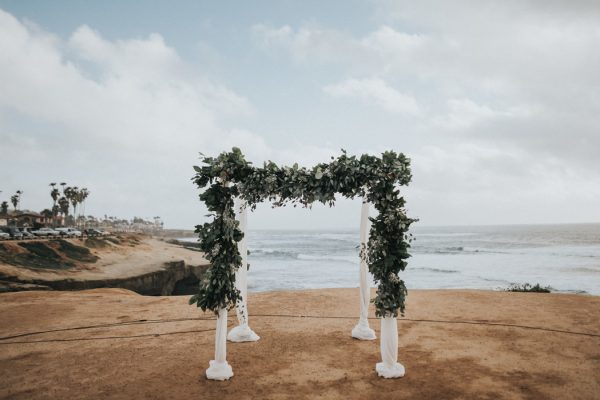 I always thought that walking down the aisle I would be super nervous and anxious. I was so excited to marry Noah that I couldn't wait to get to the ceremony site. I remember laughing with my dad and feeling super excited right before. As I turned the corner and looked up, I looked Noah in the eyes and he was crying. I started to tear up but I couldn't stop smiling. In that exact moment, we felt like time stood still – we couldn't keep our eyes off of each other.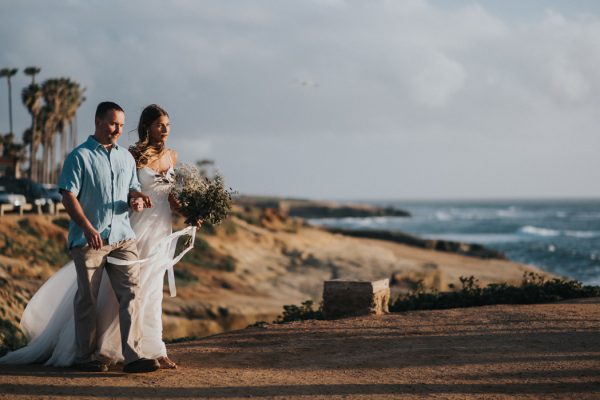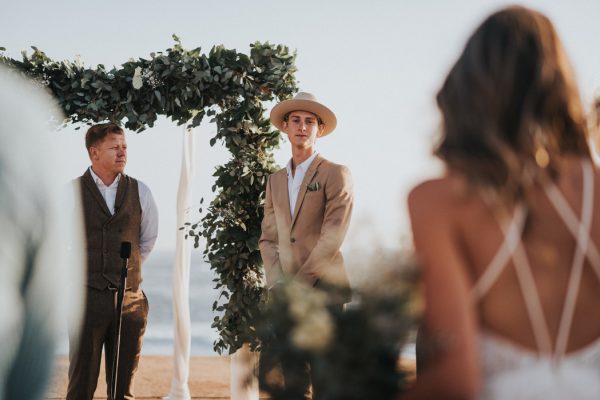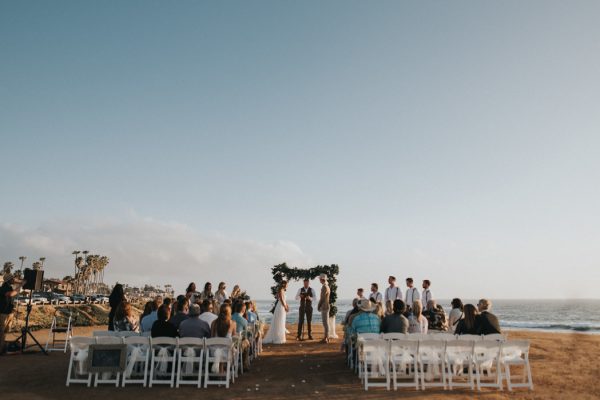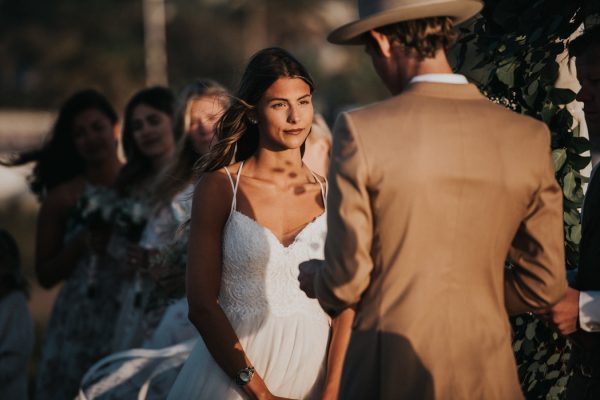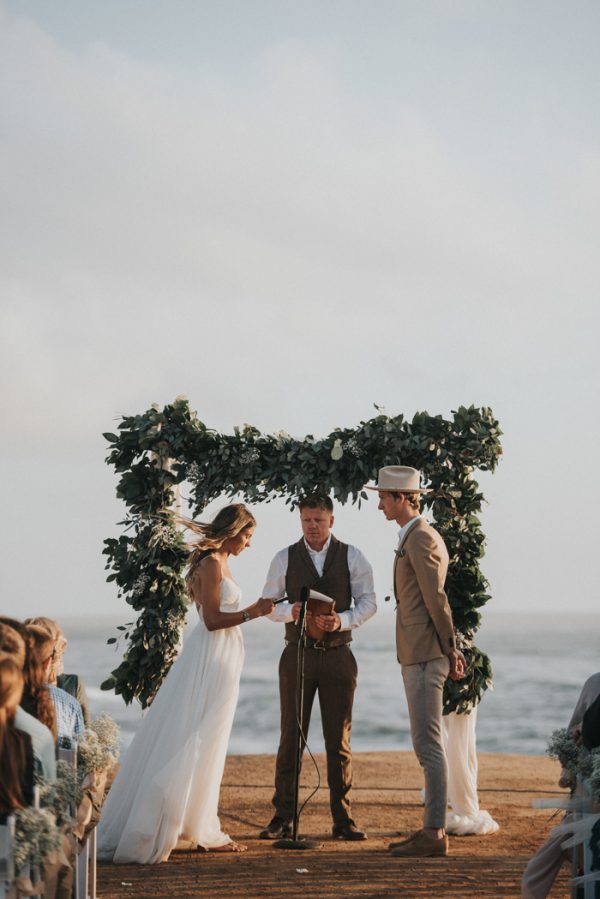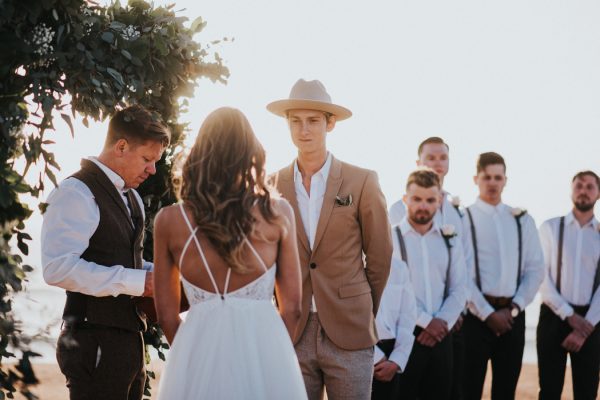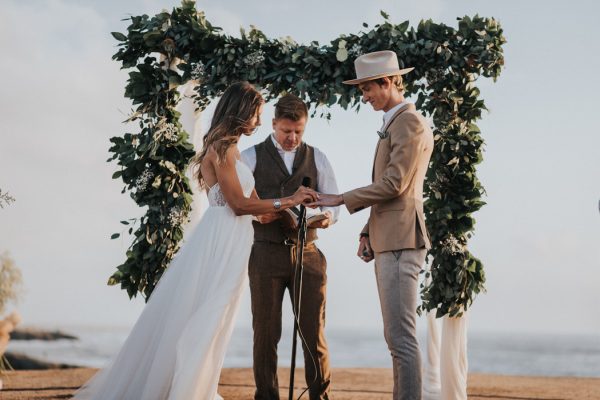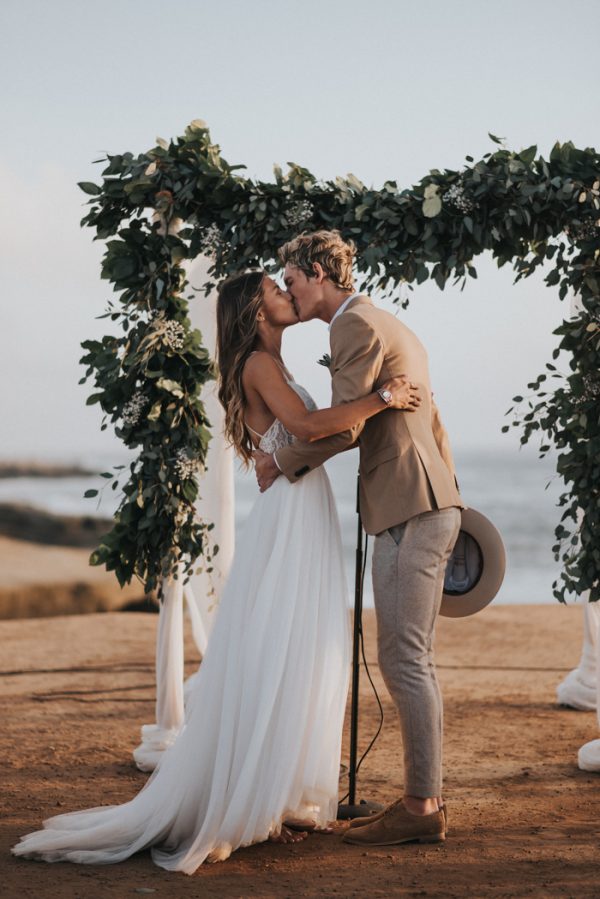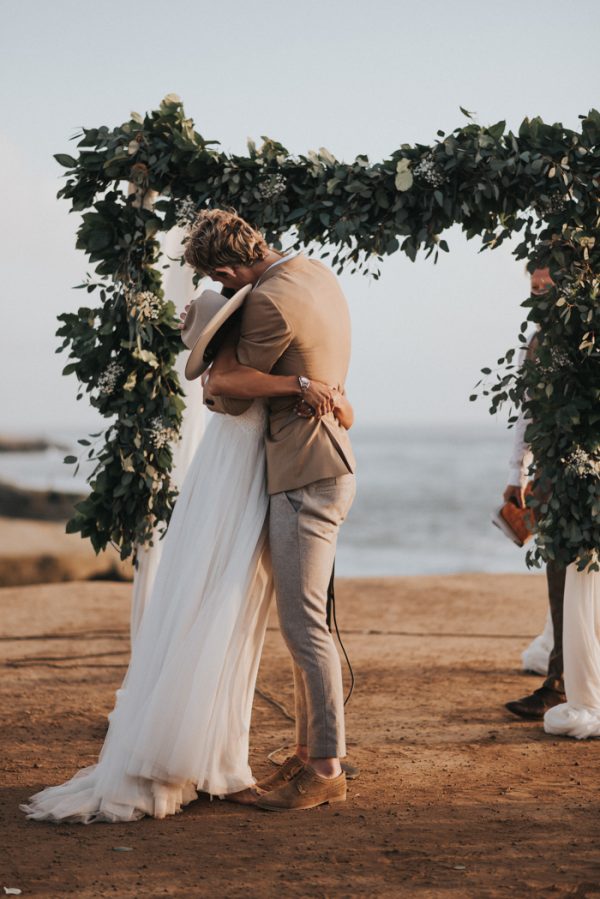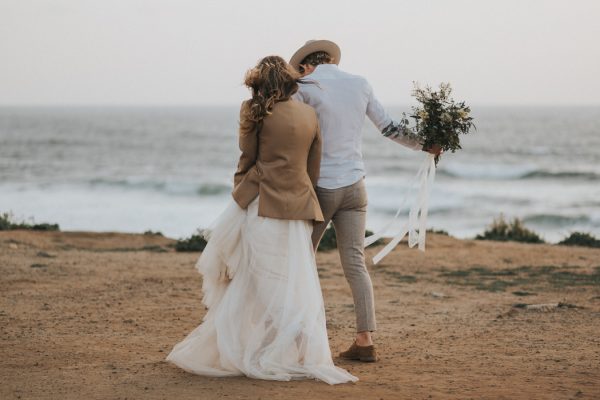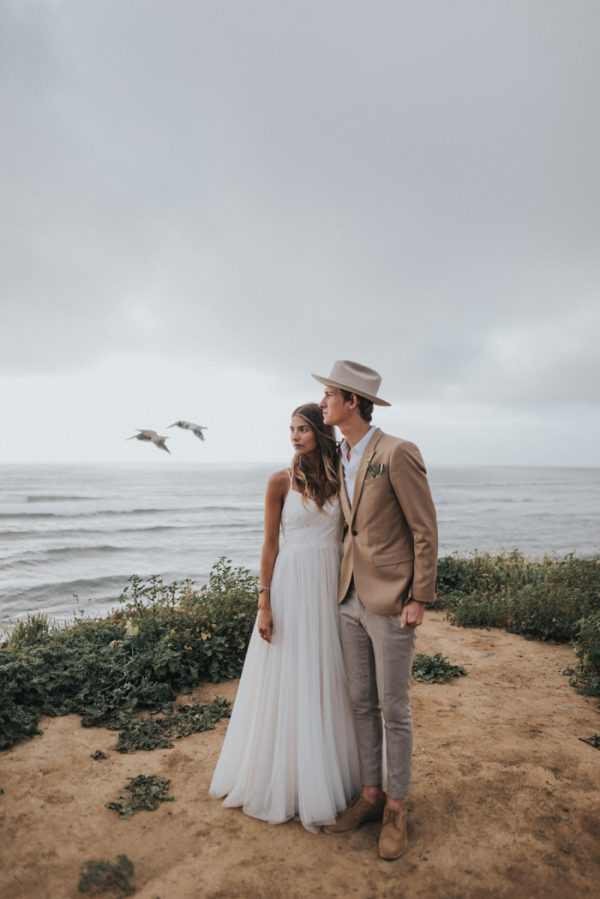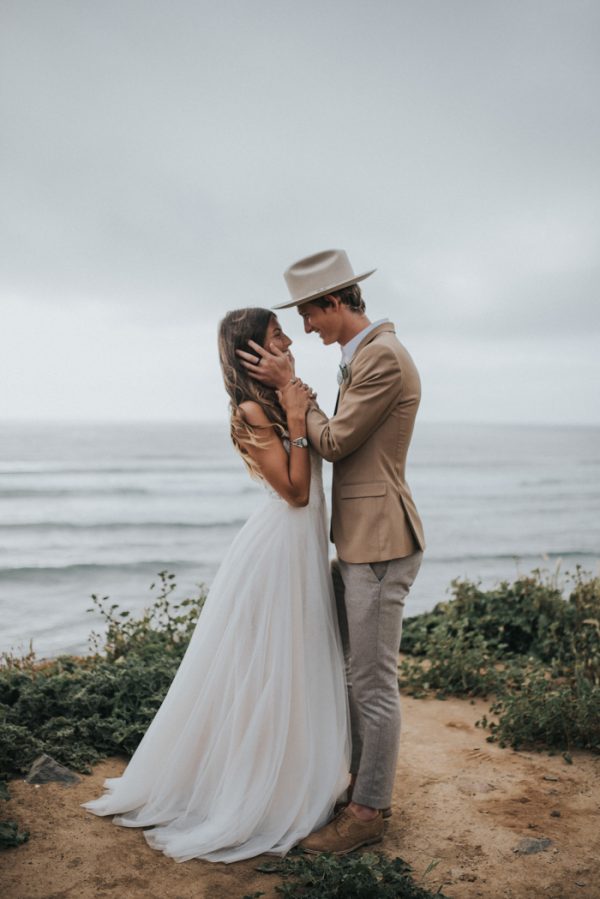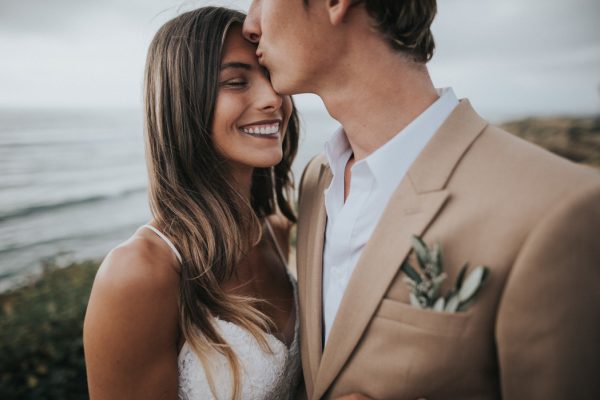 For my bridal look, I went with a low-back, free-spirited dress that was classic and elegant yet allowed me to dance around and scale cliffs for photos. I was barefoot the entire day (like always) and made shell anklets laced with beads and ribbon to wear on my feet instead. I chose a wild eucalyptus bouquet with distressed ribbon and lace that I made myself, and small pieces of turquoise jewelry for a natural boho look.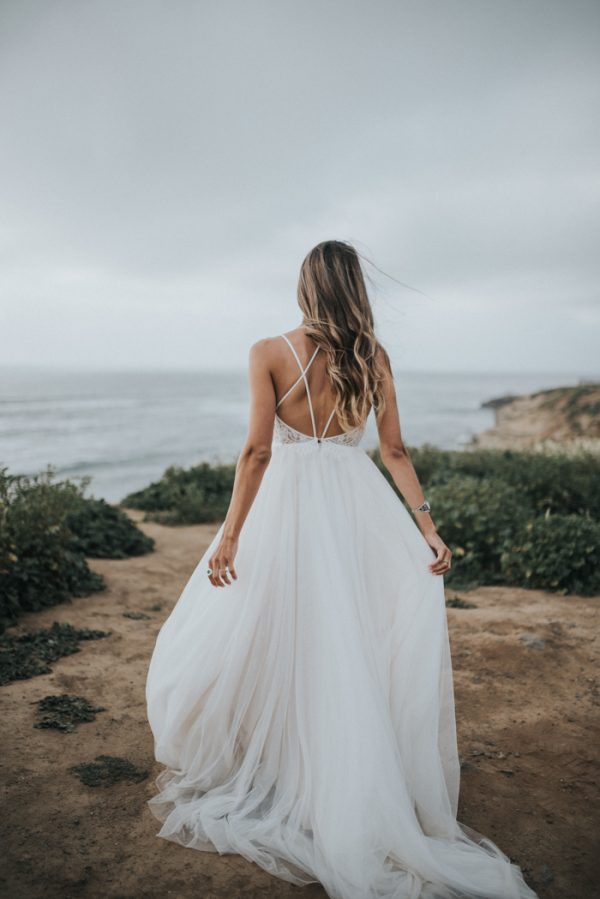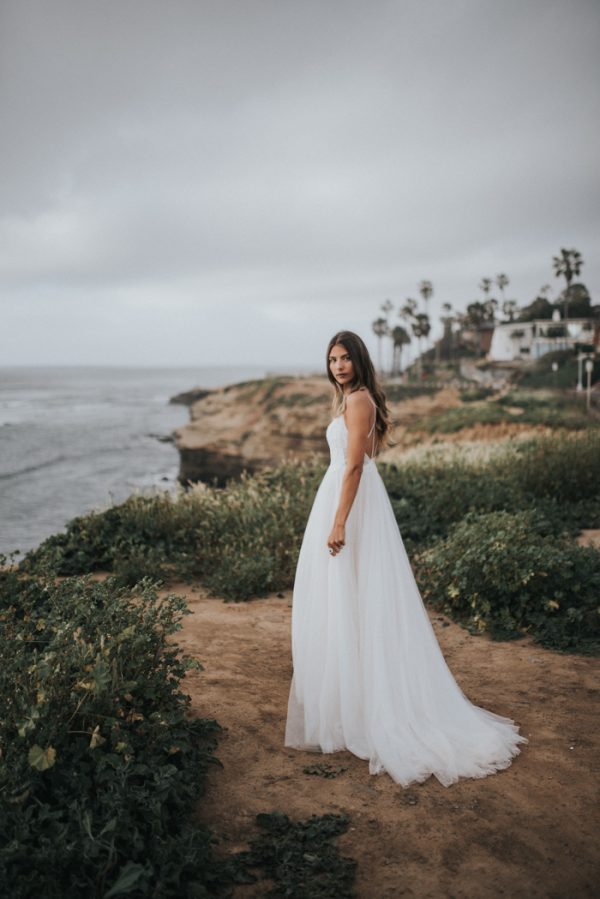 Noah is a hat guy so he bought a brand new hat for the wedding. He went with a very natural tan and oatmeal theme adding in a lot of textures. He also went barefoot for majority of the day with me!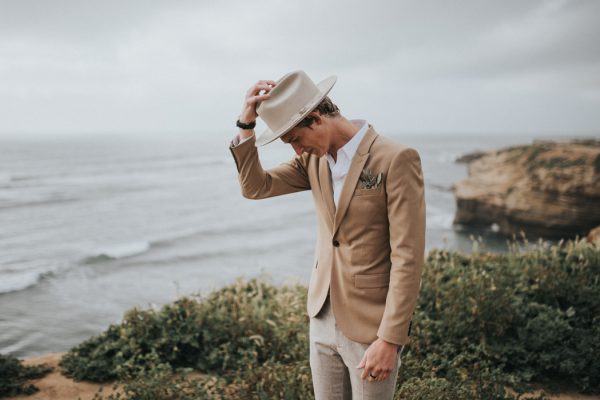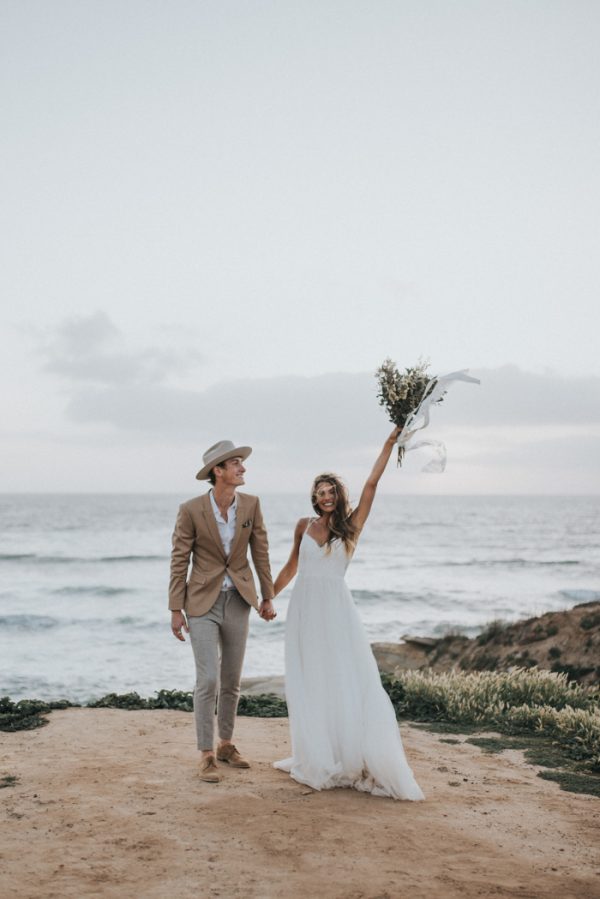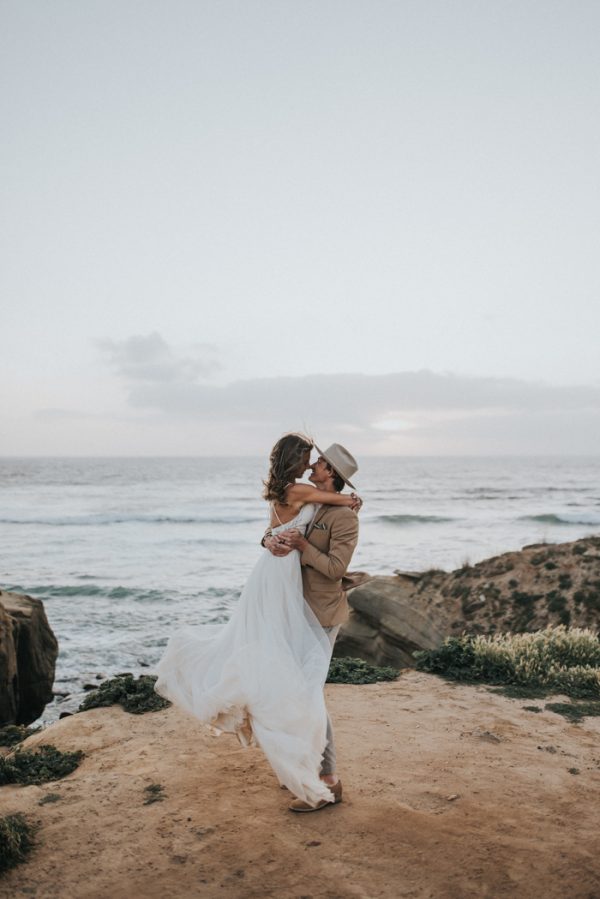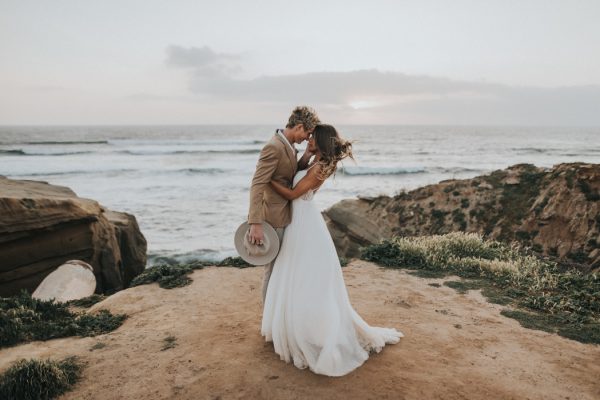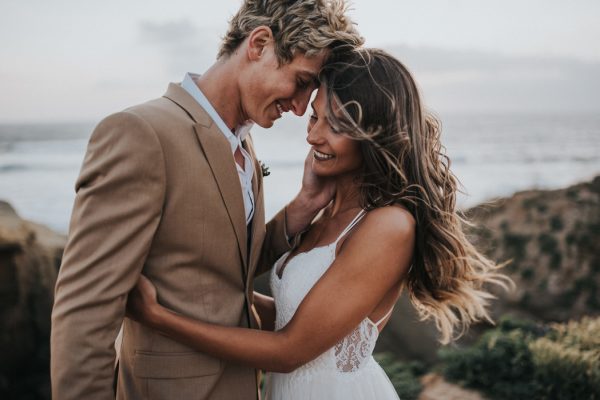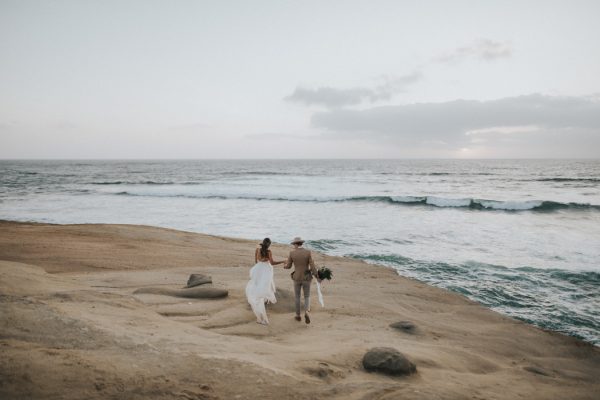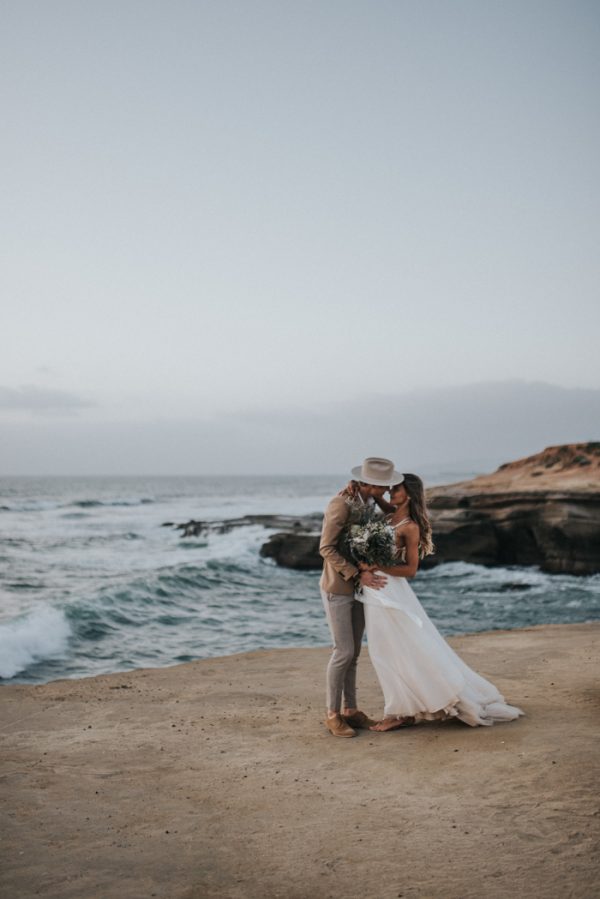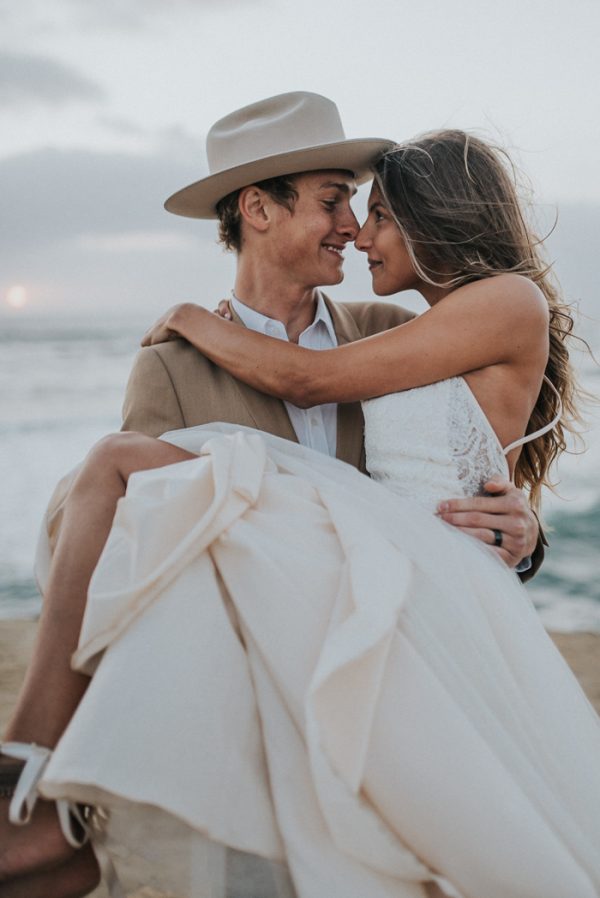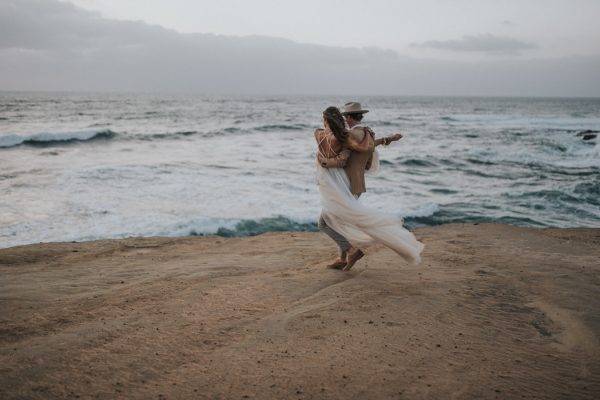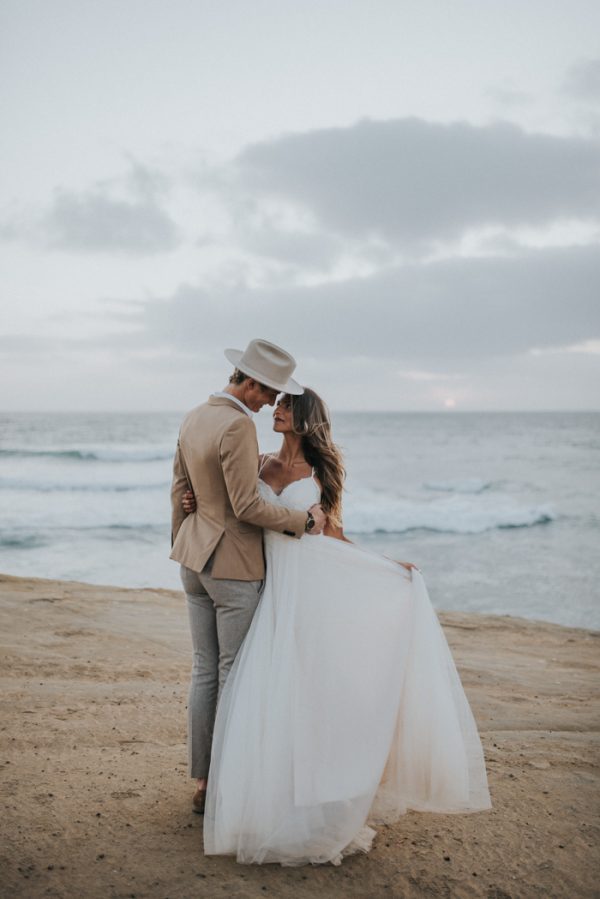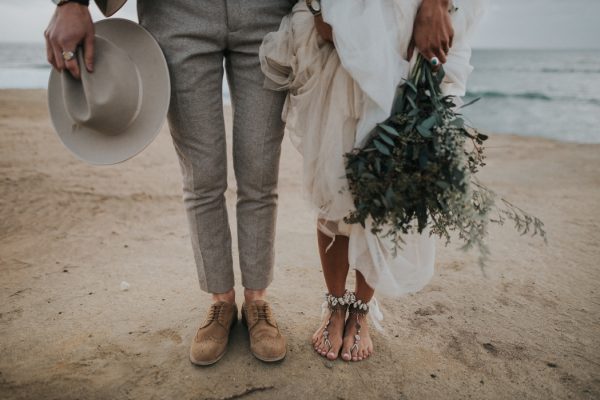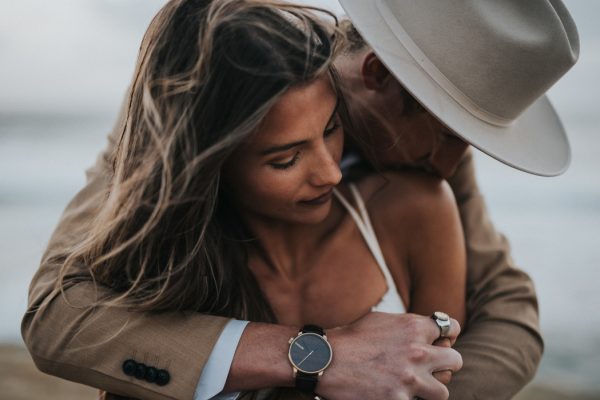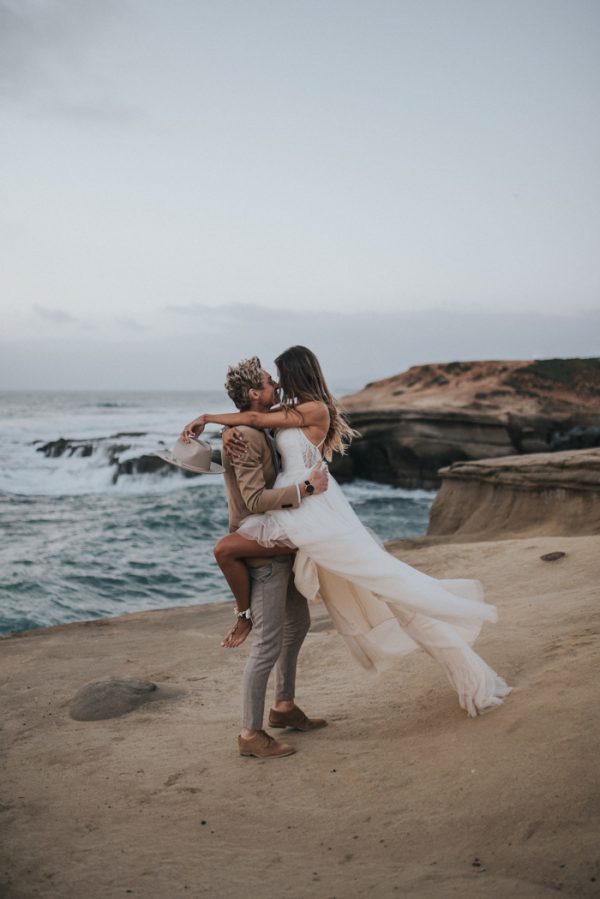 Congratulations to Taylor and Noah, and an extra special thanks to Jonnie & Garrett for sharing these incredible wedding photos with us! Love the idea of an intimate wedding by the ocean? Then you need to see this effortless cliffside wedding in Ibiza, which combines timeless style with natural, rustic vibes!