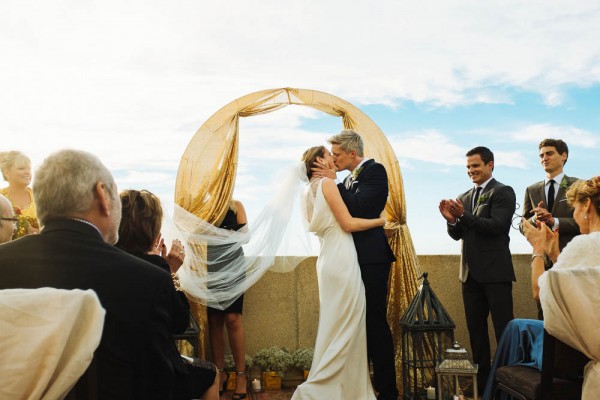 image by Micheal Beaulieu
We talk a lot about designing your dream wedding style and arranging your perfect reception, but for many, the most important aspect of a wedding is the ceremony. Ceremonies can take many forms, from religious to personal, to having friends and family playing a part or taking the form of an intimate elopement. Above all else, what makes a ceremony significant is the commitment of love between a couple on their day. We're so excited to be joined today by expert Seattle Officiant Annemarie Juhlian to learn about planning a wedding ceremony.
image by Samo Rovan
What is the Officiant's Role, Really?
Each couple is very different, and has different wants and needs when it comes to "all things ceremony" are all over the place. As an Officiant who works with couples of all faiths, paths and traditions, it is my job to reflect a couple's purpose, mission and love story within a ceremony that is uniquely authentic, personalized, romantic and fun. Yes, fun and enjoyable! It is important that a couple select an Officiant who is a creative and supportive partner – not someone who is trying to use ceremony as a personal platform or to espouse personal beliefs.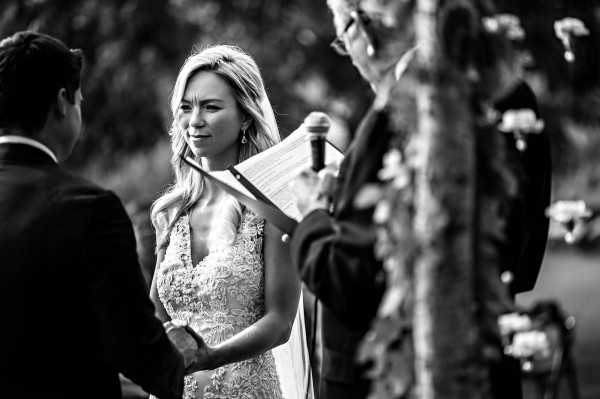 image by Moore Photography
What are the Different Elements to a Ceremony?
You're absolutely right – there are many different types of ceremony. And you know what? While there are a lot of different options for ceremony, it is the "feel" of a ceremony that is very important to me. I work with a couple to not only draw out what is important for them to celebrate within their ceremony (unique elements) but also work to draw out a couple's personality and "feel" so there is appropriate storytelling, humor, hankie moments and more.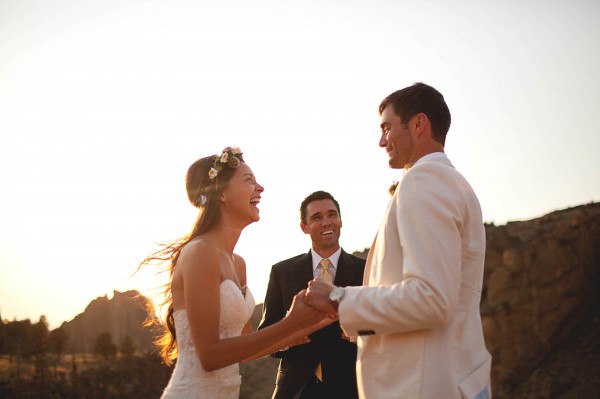 image by Nakalan McKay
How to Make a Ceremony Truly Your Own
If a wedding ceremony is authentic, personalized and fun-loving, it has the magical ability to celebrate a loving relationship in all of the best ways. The icing on the cake is finding someone special to deliver words and ritual in an engaging manner and conversational tone that immediately relaxes a couple and inspires family and friends. I'm big on a ceremony that is transparent in tone and one that shares and expresses vulnerability – there is nothing people enjoy more than a ritual that is real, tender and gentle in all ways.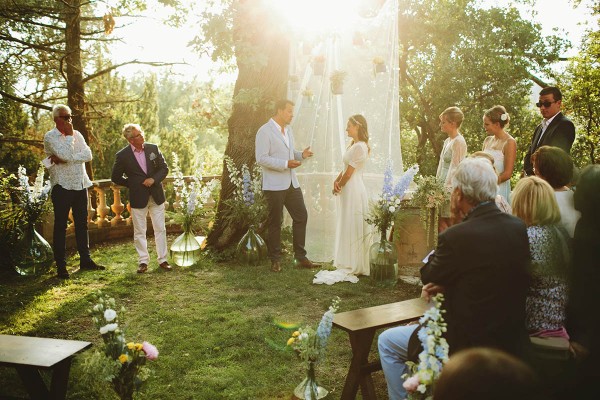 image by David Guenther
Exchange Vows, Not Promises
Vows are not about "I promise this" or "I promise that." Vows on a wedding day are covenants of the heart and it is imperative that an Officiant understand the emotional make-up of a couple and make suggestions that enhance a couple's personal/written words. Understanding this, I work with a couple and assist them with crafting words that are comfortable, poignant and reverent. And injecting a little elegant humor into the sharing of vows is a magical element that is often a silver lining within a wedding ceremony!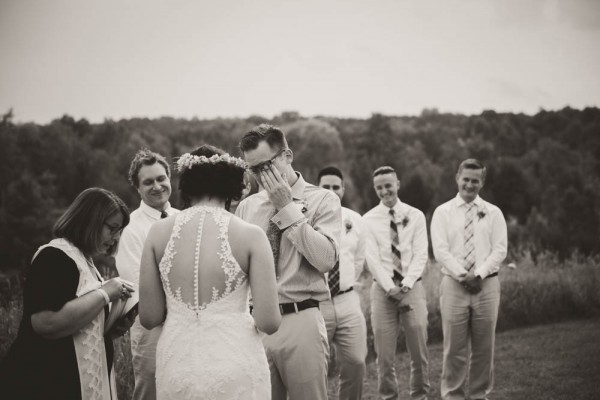 image by Ash Nayler
What Makes a Ceremony Memorable is the Love, Not the Planning
A number of years ago, I received a call at 11 p.m. a night. I usually don't answer my phone and on this evening, I did. It was a guy in Bremerton who was unexpectedly deploying the next day. He shared that he and his Beloved were to get married in a few weeks in a small ceremony. However, with the shocking news of this unexpected deployment, he had been searching for someone to marry him for a few hours, without success (thank goodness they had a marriage license!). Being that I live on Bainbridge Island and he was in Bremerton, I told him that if they met me on Bainbridge Island at 6 a.m., I would marry them. So, under the darkness of frigid December morning, I married this sweet guy and his bride in front of the lobby fireplace at the Best Western hotel on Bainbridge Island. I wished him good fortune and blessing as he traveled with his new wife and witnesses to Sea-Tac Airport to catch a plane. It is these moments that are "crystal" for me.
Thank you so much to Annemarie Juhlian for her ceremony planning wisdom. For more expect advice, check out our Ask the Expert with Kate Whelan Events about how to choose your wedding style.