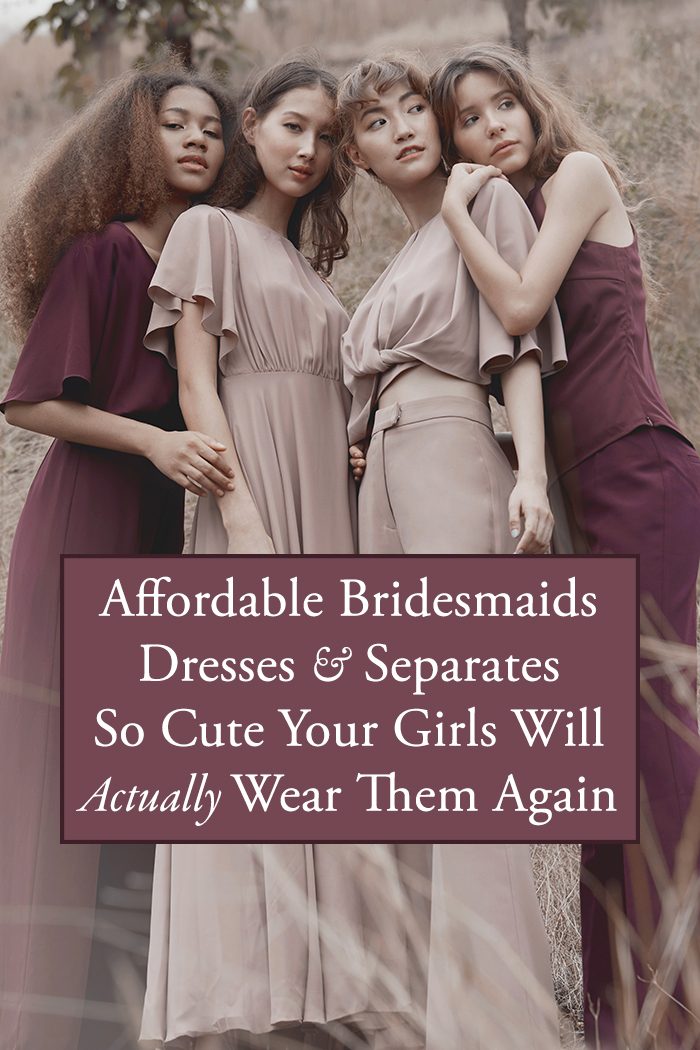 We hear it all the time: brides looking for affordable bridesmaids dresses their girls can actually wear again. Singapore-based brand Love, Bonito is stepping up to solve the age-old search! LYLAS, the smart, stylish, and budget-friendly bridesmaids collection by Love, Bonito, is full of legitimately versatile and affordable bridesmaids dresses and separates that your best girls will be just as excited to wear to see you say "I do" as they are to brunch, date night, and parties for years to come.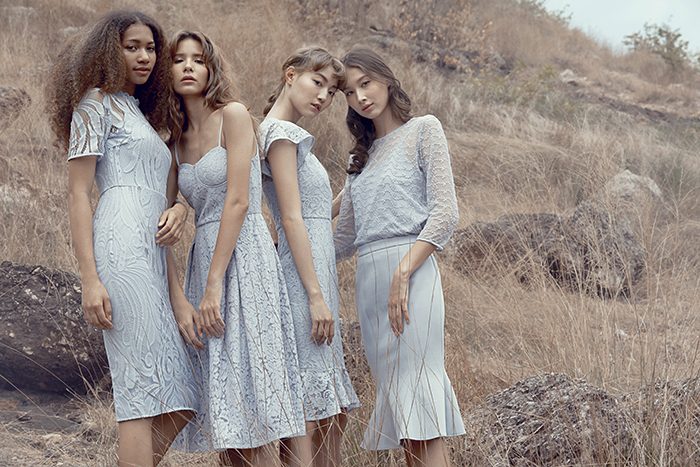 LYLAS Leaves No Bridesmaid Behind
LYLAS, which stands for "love you like a sister," celebrates the individuality of sisterhood, which is such a special part of being a bridesmaid! The collection was designed to fit the unique beauty of every woman. Imagine walking into a shop and being told you have to buy the exact same dress as the woman ahead of you in line, regardless of what looks best on your body and of what you feel best in. Love, Bonito is breaking the one-dress-for-all mold by making sure every bridesmaid looks and feels her best. The LYLAS collection features an extended size range of XXS to XXL, a variety of styles from dresses to pantsuits that fit and flatter each bridesmaid's body type, and even specially selected colors to complement any skin tone. Mixing and matching to each bridesmaid's preference while aligning with the overall wedding vibe has never been easier!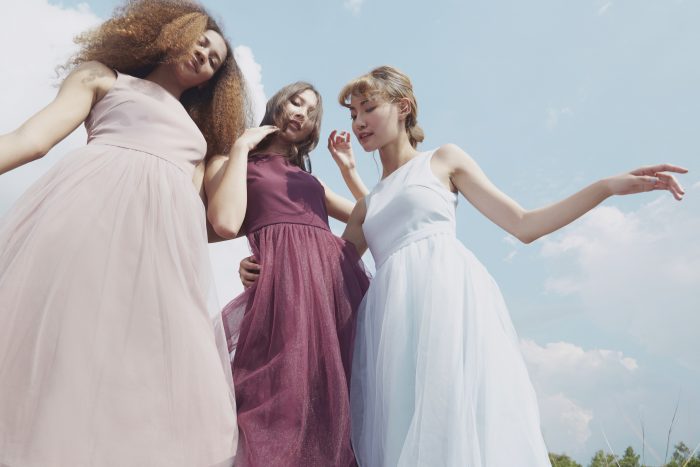 Romantic Bridesmaids Color Palettes
Speaking of color, the new LYLAS collection introduces three new gorgeous shades for bridesmaids to choose from:
Dusty Blue, which signifies feminity reworked, where the hint of grey elevates the blue with modern sensibility
Mauve, an understated yet sensual color which ignites a sense of light-heartedness and romance with an elegant touch
Maroon, a sophisticated and rich hue of red signifying passion and power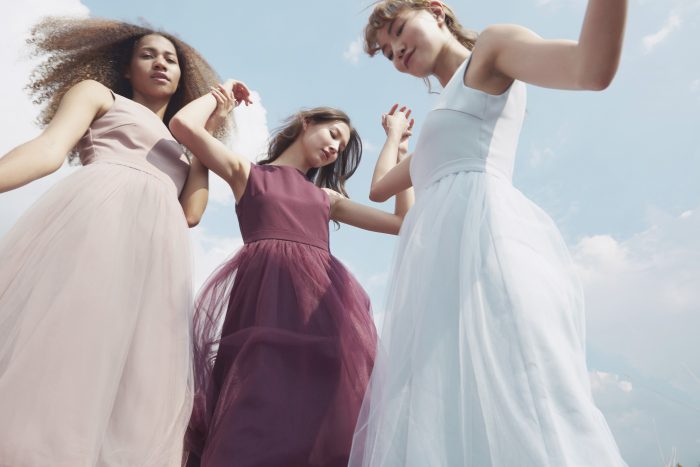 Affordable Bridesmaids Dresses and Separates
While many formal and semi-formal items are known to be pricey, the LYLAS collection is wallet-friendly without skimping on quality! Prices start from as low as SGD$36.90 ($27.56 USD) for separates and SGD$63.90 ($47.72 USD) for dresses.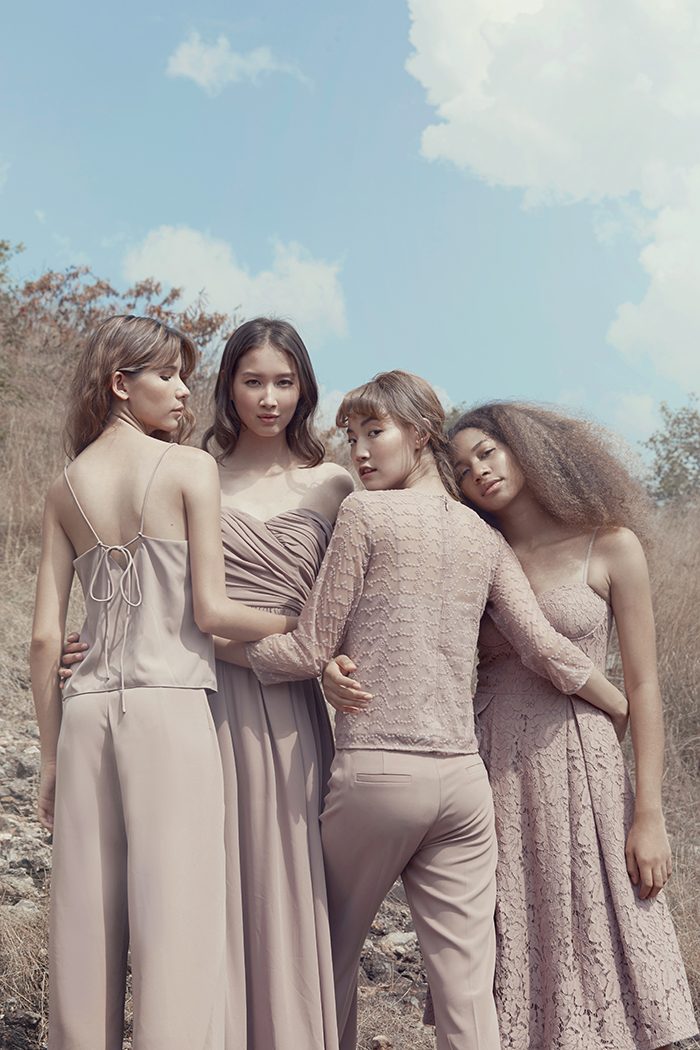 The Latest LYLAS Collection from Love, Bonito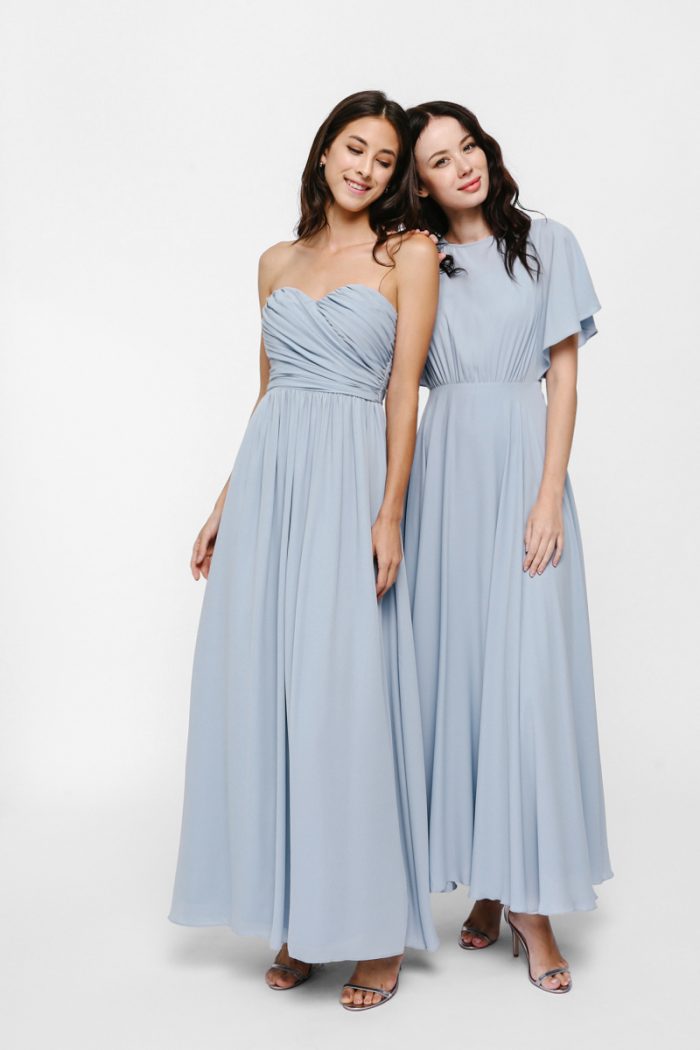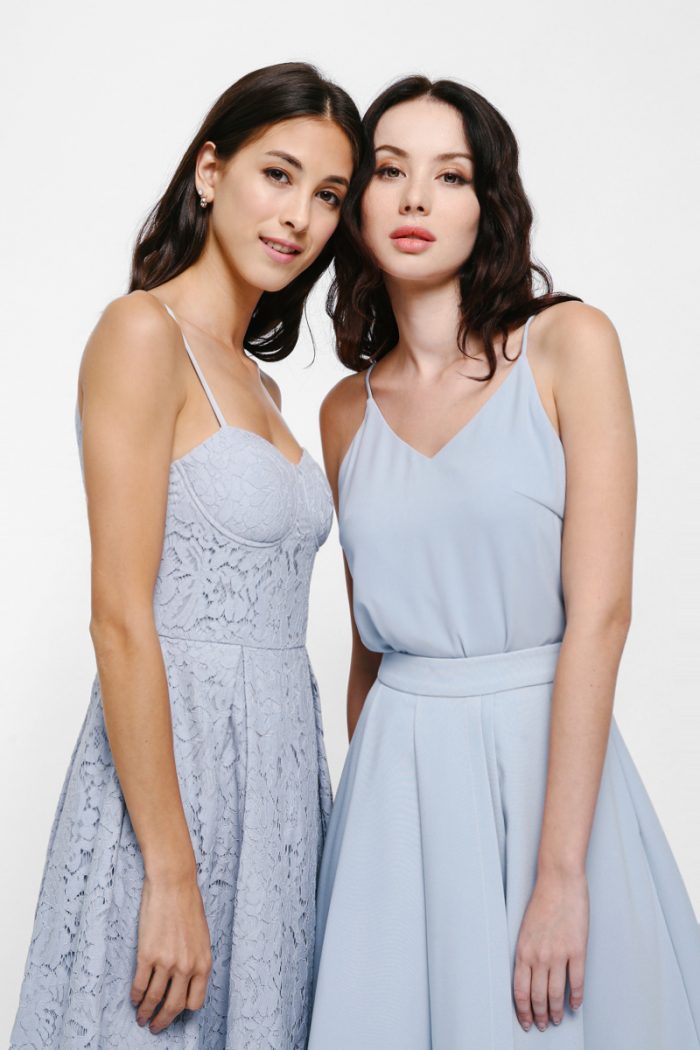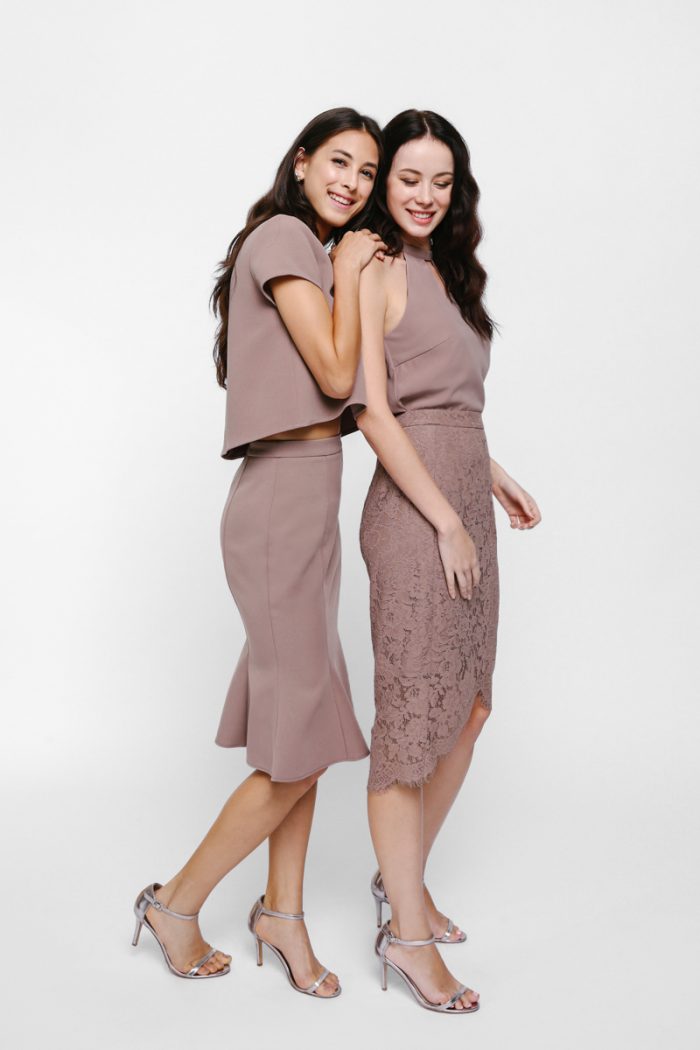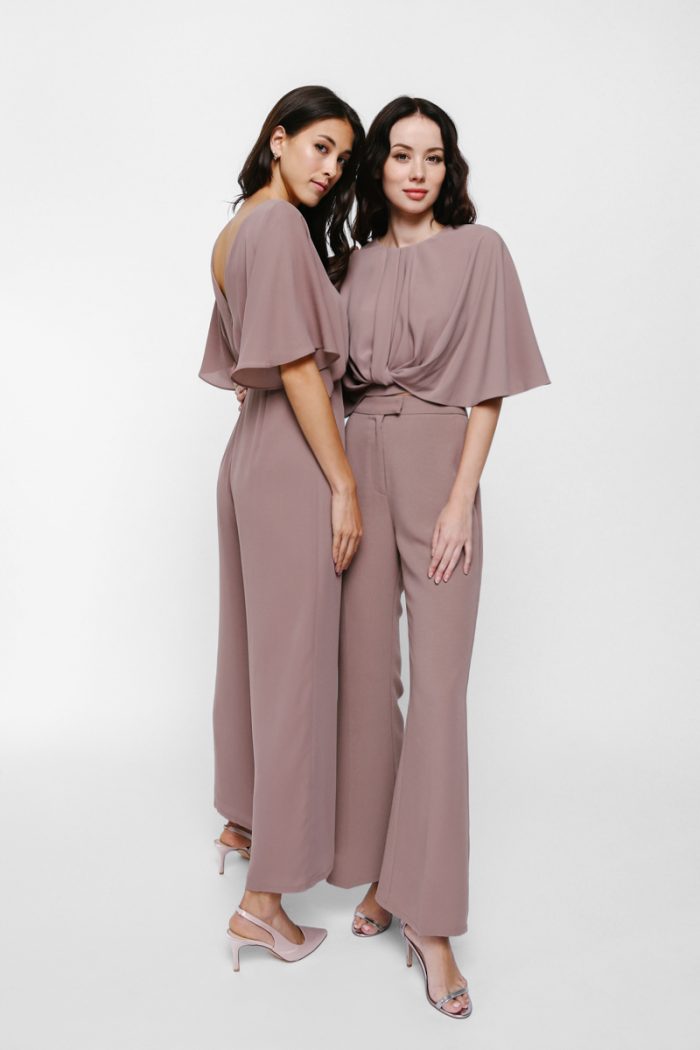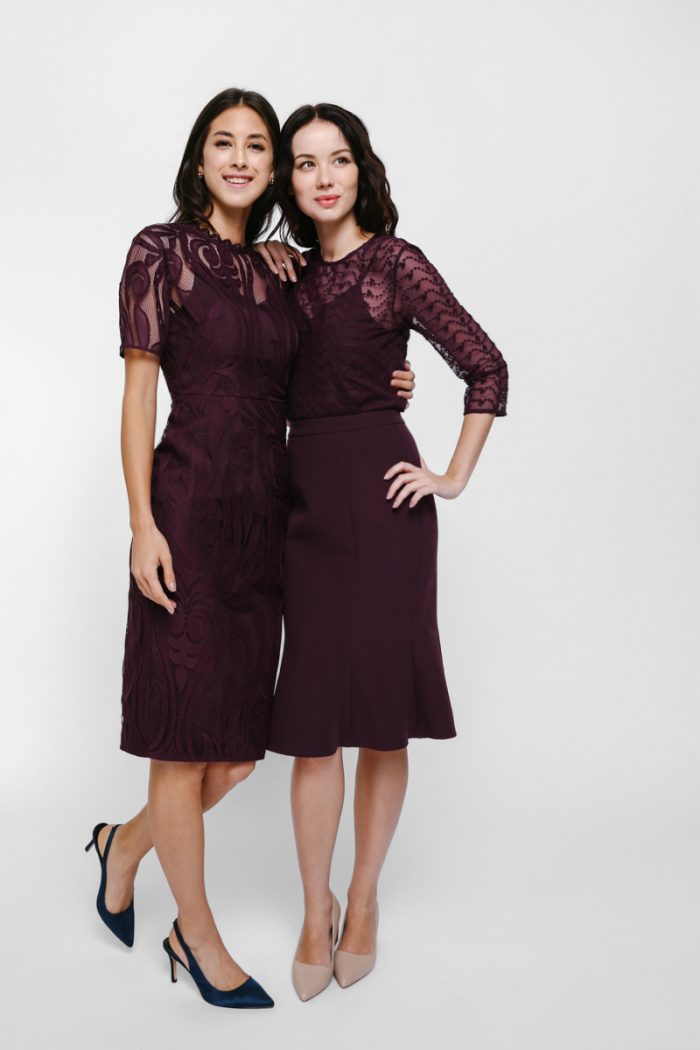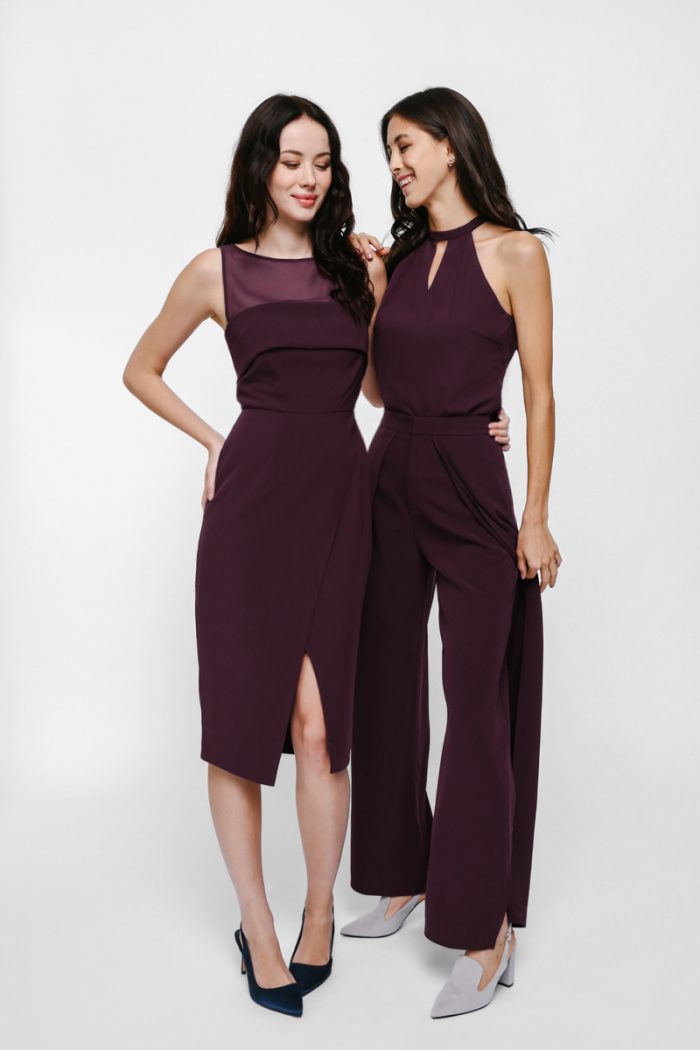 Be sure to check out the entire new LYLAS collection of affordable bridesmaids dresses and separates by Love, Bonito and don't forget to send a link to your best girls so they can start selecting their favorite styles!
*Soshya Slit Front Pants will be available June 29