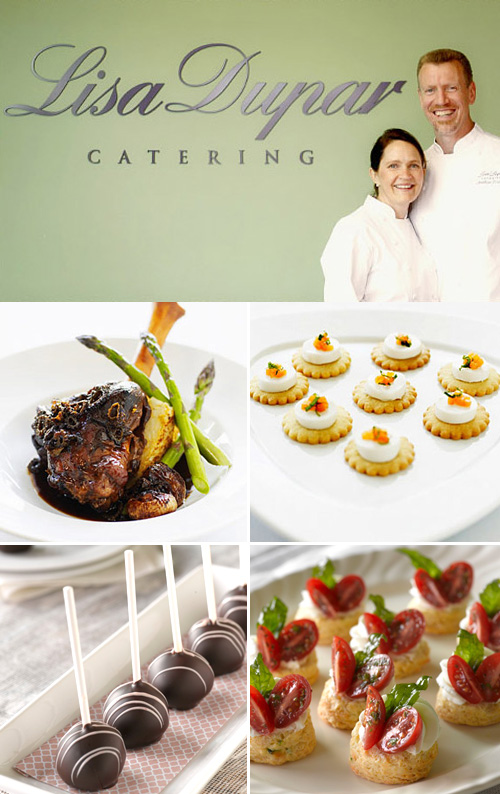 As an award-winning catering company (and talented Junebug member!) Lisa Dupar Catering is known for their exceptionally delicious and successful events. The team's extensive knowledge and professional expertise allow guests to have a complete dining experience – from the first sip of wine to that last bite of dessert. Lisa's food is truly inspired culinary art, and her own sweet Southern hospitality makes her a joy to work with.
Lisa recently let us take a peek inside her recipe box, and she shared her favorite seasonal recipe for an outdoor summer wedding. Lisa loves the Oregon Pink Shrimp and Shaved Fennel Salad not only because it's tasty, but because the Oregon Pink Shrimp is also one of the only completely sustainable pink shrimp industries in the world – a fact we can definitely get on board with!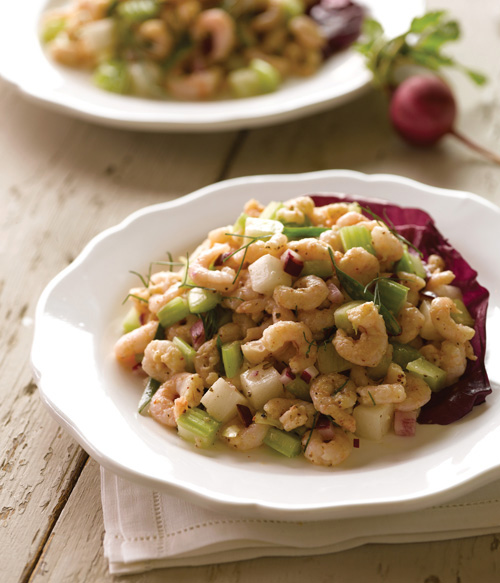 Oregon Pink Shrimp and Shaved Fennel Salad
Serves 6-8
6 Cups of Oregon pink shrimp (fresh if you can get it, or defrosted and drained)
1 Cup EACH of finely diced celery, diced fennel, and diced dikon radish (or red radish)
3/4 Cup of Extra Virgin Olive Oil Mayonnaise
6 Tbs. of chopped fennel greens (fronds)
1 Tbs. chopped fresh tarragon
3 Tbs. Dry white Vermouth (optional)
3/4 Tsp. "New" Bay Seasoning from World Spice, or Old Bay Seasoning
To finish the salad:
Make sure the shrimp is completely defrosted and drained of any excess water.
Mix all ingredients and adjust seasoning if needed.
Serve with two leaves of iceberg, one leaf of radicchio, and little spring Easter radishes.
Note: This dish should be made fresh right before serving or the vegetables will lose their crunch if it sits too long!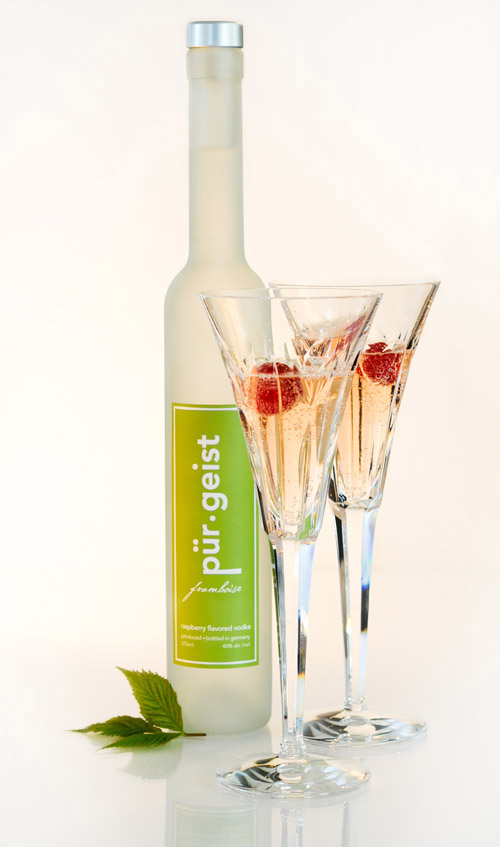 Lisa also recommends choosing one fun cocktail for your wedding or celebration, that can be served in a champagne flute or beautiful pitcher, and accompanied with lots of fresh fruit garnish. The Purr Razz Sparkler sounds heavenly!
Purr Razz Sparkler
3/4 oz. Pur Geist Raspberry Vodka
1/4 oz. Chambord
Fill the champagne flute with Moscati d'Asti (about 4 oz.)
Garnish with one fresh raspberry float.
Relax and enjoy!