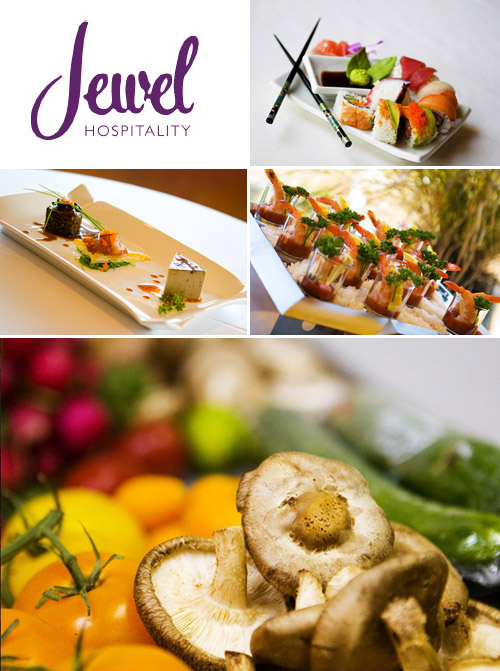 The brilliant culinary artists at Jewel Catering are always cooking up something new and delicious to get our tastebuds buzzing and to delight Seattle couples on their wedding days. Using only the freshest and finest Northwest ingredients, the menus from these Junebug members are true masterpieces, filled with flavor, depth and color. Once you try one of their mouth-watering dishes, you will know beyond a shadow of a doubt that Jewel Catering truly has a passion for food.
Jewel's Chef Dan Keller has put his creative talents to work for us and come up with an easy recipe for a tasty summer appetizer. So, go ahead and start dreaming about your next sunny cocktail hour or dinner outside, and whip-up this recipe for their Vegetable Yakisoba Noodle Salad!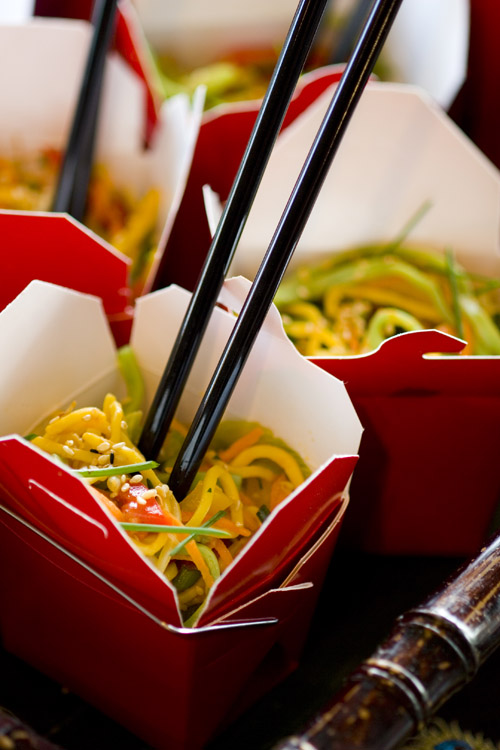 Vegetable Yakisoba Noodle Salad:
Julienne one red and one yellow bell pepper, two large carrots, one small red onion.
Take four ribs of celery and bok choy, and cut them in half length-wise, and then cut them again at a bias.
Add baby corn, sliced water chesnuts and chopped scallions.
Mix with 16 ounces of fresh yakisoba noodles.
Dressing:
In a food processor, add one tablespoon each of chopped garlic, shallot and ginger.
Add 1/8 cup of soy sauce.
Add 1/4 cup of mirin.
Add 1/4 cup rice wine vinegar.
While blending at high speed, slowly add 1/4 cup of honey, 1 3/4 cups salad oil, and 1/4 cup pure sesame oil.
Mix dressing with vegetables and noodles, and garnish with toasted sesame seeds.
Serve in small Chinese to-go boxes with chop sticks, and enjoy!