Zakas Photography
Best Wedding Photographers in Iceland and Scotland
About
I'm and Adventure Elopement Photographer & Planner based in Iceand.

"Whoever you are, and whatever you're doing, just stop. In your inundating search for the best photographer, you have ended up here reading about Steph which means your search has ended - hoorah!
I can promise you that she is exactly what you want and honestly, she is exactly what you need." - Alexandria & Luke

Imagine saying your vows in a private canyon??
Or on top of a glacier, on a volcano crater, or in a valley surrounded by mountains?
What if you could start your marriage off how YOUwanted and not focusing on details like decorations or feeling the anxiety of being the star of a giant event?

What if you could think of what matters to you & your love, create your wedding around what is IMPORTANT to you, instead of what you're told you need?
You could wake up on your wedding morning in a cute AF cabin beneath a mountain pass, cuddle your love as you stuff your faces with pancakes & coffee, put on your wedding clothes & help each other tie your hiking boots. You can set off on an adventure, making out while hiking & grabbing each other's butts on tops of mountains.

You can have the day you want while having a guide who has done this endless times, already knows the answers, & can dream with you.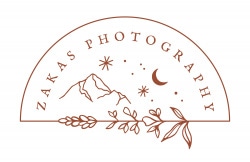 Request Information
Thank you for your submission. We will be in touch soon!
X

Email Sent.