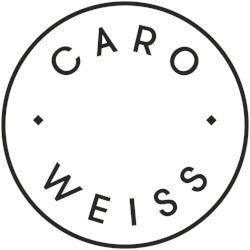 Best Wedding Photographers in Scotland
Caro Weiss Photography
About
MEMBER SINCE 2015
Hello I'm Caro. I love meeting people. I also love to dance (especially when no one's looking) I love to chat. I love to laugh. I love a good old party. I love good food. I love to cook. I love a good cup of coffee. And expensive biscuits (at least that's what the guy in my local fruit and veg shop tells me whenever I put them in my basket) I love my kitchen. It has a big neon sign. I love short stories. (with any other books I always have to read the last page first - it's really annoying) I love music from the 50's and 60's. Pressed on beautiful vinyl. I sometimes wished I could have been around then. My favourite drink is sparkling wine. I love my kids. I love my cats. I love my husband - he's hunky and Scottish. (I honestly love my husband more than the cats but it sounded better that way round) I love spending time with my family and friends. I love colour. I love wallpaper and crazy lampshades. I love old buildings. (I live in one) I love trees and birds and cloudy skies. I love stripy tops and skinny jeans. And the right kind of boots (they're hard to find those) I love walking. And picnics in the park. And beaches. And words. And calling people chicken chops. I love pasta. I could eat it every day. I love people in love. I love photographing them. PS: If you love any of the above then I think we'd get on just fine.
Why couples love Caro Weiss Photography
Request Information
Thank you for your submission. We will be in touch soon!
X

Email Sent.