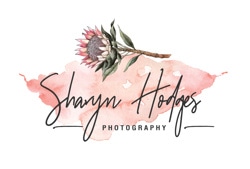 Best Wedding Photographers in South Africa
Sharyn Hodges Photography
5 REVIEWS
About
MEMBER SINCE 2018
So this is generally when I am supposed to tell you how much I would love to photograph your wedding or how passionate I am about photography and capturing your wedding day. Oh wait I just kinda did.
I hope you landed on my About Me page because you have already seen the passion and love through my photographs. So instead I am going to tell you "About Me".
As a child born in the 80's (giving my age away, but I'll always be 23) my gran bought me my first film camera. Literally nothing special. And to be honest I wasn't captured by it. I would rather have spent my time playing cricket, tennis, hockey or just cycling to the cafe two blocks away from my house for fireballs and a couple of games of Street Fighter.
Sitting on my way to the Black Forest in Germany I tried to think what was my first experience with cameras or photographs. And it struck me. I was really grannies little girl. I loved and admired her so much. She always had photographs of all of her children and grandchildren on her dressing table and I would watch her as she carefully and delicately did her hair and applied her make up. With all of her loved ones "watching her". Every photograph, a time capsule of her beloveds. Messy hair, teeth missing, ice cream faces, sun kissed beach fun, a wedding photograph of her and my granddad. Moments in time never to be relived. A daily reminder of LOVE.
So my first REAL experience handling a camera, this is going to be good! I must have been 11/12 and it was time for our yearly school camp which included Kruger National Park with a few stops along the way to the Cheetah Rehabilitation centre and digging for gold at some old gold reef mines. Enter the camera. I had ONE roll of film that would allow me to take 36 photos for about five days. This made me laugh. I probably take 36 photographs of my breakfast, coffee and dogs before 10h00 each morning! Anyways back to the story! So with this camera as you took the photo you had to wind it to the next photograph. But it would have to be winded twice. So the Einstein in me thought I could cheat the system and wind it once. Meaning I'll have 72 photographs. So after the trip I couldn't wait to see my amazing work and share my memories with my parents and brother. Well you guessed it. I had 32 double exposure photos of cheetahs digging for gold at gold reef city and four decent photographs. I retired with immediate effect.
Unlucky for everyone, I soon picked up the camera again whilst working on the cruise ship. My nickname was "tourist" as I was never without my camera. I wanted to make sure I captured everything, from Formula One tyre marks at Monaco to swimming with sting rays in Belize. I really don't know where my photography eye comes from or what drives me to take photographs. But I frikken love it.
I am lucky to live in Plettenberg Bay along the Garden Route in South Africa. I personally think whoever created this world took special attention and care in creating Plett. A bay surrounded by mountains and forests with the most beautiful coastline. It is without a doubt, paradise.
When I am not traveling or editing I am on the beach finding special beach treasures, in particular the Pansy Shell with my children, Dani and Bear (golden retrievers). Chasing golden light and finding more hidden gems. Spending an afternoon at one of our wine farms or a quick coffee with my nearest and dearest.
I am that person that eats cake for my main meal, no matter how desperate I am for coffee, I have standards (a proud coffee snob), if you see me running, RUN, because something is chasing me. Zoo biscuits and liquorice can be found just about any time in my camera bag. I like wearing Navy. Deal with it. I have a little obsession with hats, proteas and pretty gin bottles.
Just like every other photographer out there, becoming an international wedding photographer is the dream, I have been lucky that my photography has taken me to Namibia, Tanzania and Germany. Of course there is a list which includes Iceland (I know, I know), New Zealand, Japan, Croatia, Turkey and Morocco.
I personally think South Africa has the best wedding venues, diversity and we are spoilt for choice when it comes to landscape. One weekend I am photographing a wedding at a wine farm and the next weekend I am surrounded by the vast landscapes of the Karoo. I get to travel and fall in love a little more every weekend with my country! What a life!
Well you made it to the end of my About Me, I hope it wasn't too boring. If you want this weirdo at your wedding get in touch.
S
Why couples love Sharyn Hodges Photography
Michaela Lendowsky ..
Plettenberg Bay
Reviewed on Jun 29, 2020
It says write a short review so I'll try and keep it as short as possible. Sharyn doesn't just take photos, she captures moments and the moments in between. Her photos are full of emotion and creativity. She is an artist. She will make you feel...&nbsp &nbsp Read More
Oli N.
The Rose Pavilion, Bosky Dell Farm
Reviewed on Jun 22, 2020
We had the pleasure of having Sharyn Hodges photograph our Wedding in December 2018, Words can not describe how she managed to capture so many amazing moments! We felt so comfortable with her friendly and relaxed attitude! The pictures truly speak fo...&nbsp &nbsp Read More
Lara T.
Robberg Nature Reserve and Kalmoesfontein, Cape Town
Reviewed on Jun 22, 2020
"Sharyn is every bit as creative, fun, adventurous and inspiring as I expected her to be (having stalked her on Instagram for many a year). Her artist eye, easy-going nature and undeniable passion distinguish her as more than a wedding photographer...&nbsp &nbsp Read More
Amy G.
Jubilee Creek, Rheenendal, Knysna
Reviewed on Jun 22, 2020
We were lucky enough to meet Sharyn while attending a wedding of our friends and while we were living on the Garden Route, it was a no brainer to contact Sharyn for our engagement shoot. She was excited and that added to our excitement of our engage...&nbsp &nbsp Read More
Cherise E.
Whalesong Hotel and Spa
Reviewed on Jun 19, 2020
Sharyn created absolute beauty on our special day. She not only captured the beautiful moments of the day, but also the unexpected and true moments of a wedding (people bumping into each other on the dance floor, the family pet sitting on laps while ...&nbsp &nbsp Read More
Request Information
Thank you for your submission. We will be in touch soon!
X

Email Sent.