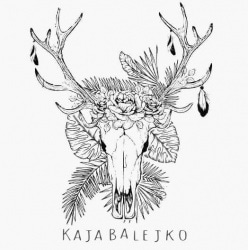 Best Wedding Photographers in Iceland
Kaja Balejko Photography
3 REVIEWS
About
MEMBER SINCE 2021
FASCINATION ABOUT THE PEOPLE

UNPOSED | ORIGIN
Based in Iceland, lucky enough to call this island my home, I live a simple, unposed life with Thor. I am a mom to a little girl, Mía Brá and an owner of a too fat dog. Pairing the entrepreneur life with a personal attitude, embracing life, searching for balance.

Drawn by stories hidden behind each and every face, this curious alchemy being born when strangers meet I photograph couples, weddings and intimate elopements in Iceland and beyond. Whether you place yourself in the comfort of your own private home, a relaxing atmosphere of an interior or a loud group of people celebrating you, we are going to be the perfect fit as far as you are brave to say: "F*** IT! I'M GONNA DO IT MY WAY!"
Elopement in Iceland, traditional wedding, or a destination runaway – I'm in! If I were Gollum, instead of the ring I would have grabbed in my hands all the little things that make up the final style of Your celebration, still whispering "My precious!"
Why couples love Kaja Balejko Photography
Alexandra M.
Iceland
Reviewed on Mar 05, 2022
My husband and I had a wonderful experience with Kaja! Truly, having her photograph such a special moment for us was an experience in and of itself. She has an awesome sense of adventure and really put us at ease in a situation that was unique for us...&nbsp &nbsp Read More
Karolina
Poland
Reviewed on Aug 18, 2021
Wartość I cannot say enough about Kaja. She was amazing to work with! Kaja perfectly captured the atmosphere of our wedding ceremony and reception. She can read the room, she blends in easily. Her gorgeous photos are truly works of art, all our f...&nbsp &nbsp Read More
Michał Z.
Tokarnia, Poland
Reviewed on Aug 16, 2021
Kaja is not only one of the most caring people you will ever meet, not only a brilliant photographer, but also a person who you want to have at your side during your wedding day. She can be like a ghost - when capturing the best moments but she can b...&nbsp &nbsp Read More
Request Information
Thank you for your submission. We will be in touch soon!
X

Email Sent.