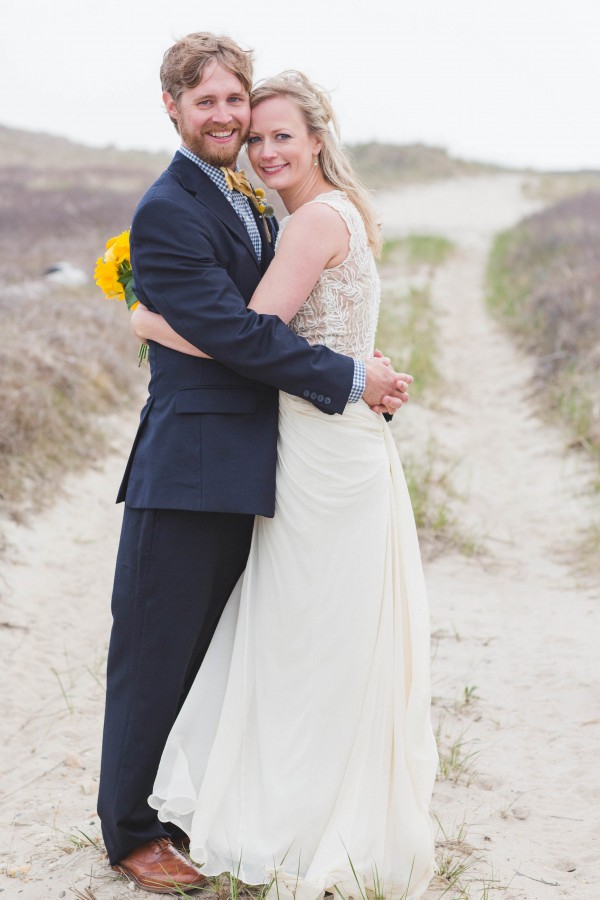 Nature lovers Danielle and Stephen let the organic surroundings of their venue, an oceanfront home in Nantucket Island, MA, inspire the rest of their wedding choices. The wild blue and yellow flowers went well with the blue ocean and yellow details throughout the wedding. The groom matched the natural feel by sporting a yellow bow tie on the big day. Runaway Bride Nantucket captured the breathtaking moments of this relaxing wedding in Nantucket.
The Couple:
Danielle and Stephen
The Wedding:
An oceanfront home in Nantucket Island, MA
The Inspiration:
We are both nature lovers and allowed the natural landscape of our wedding location, Nantucket Island, to inspire and inform our design choices. We wanted to keep things simple and organic. For example, the wedding was in May, coming off of Nantucket's Spring Season and just after the Daffodil Festival, so this informed the choice of bouquets of bright yellow flowers and yellow tulips in mason jar vases placed throughout the venue. So from there, Stephen picked a yellow bow tie for himself and yellow ties for his groomsmen to match the flowers. Danielle always envisioned wearing cowgirl boots on her wedding day and found a gorgeous pair of blue boots with embroidered flowers on them, which added a pop of color.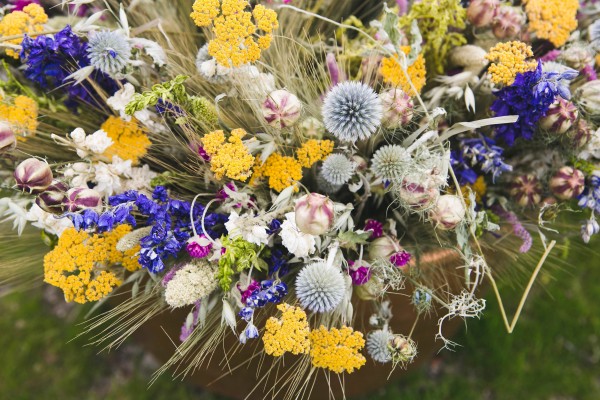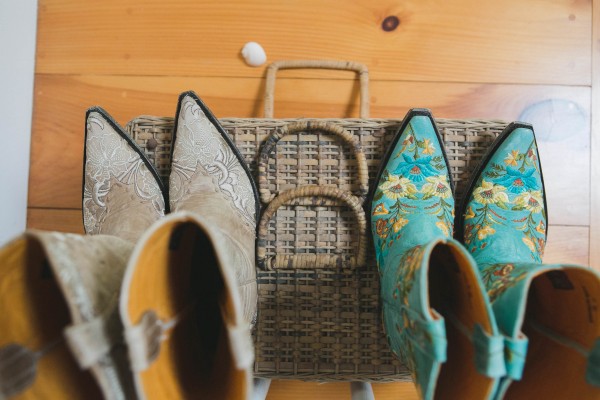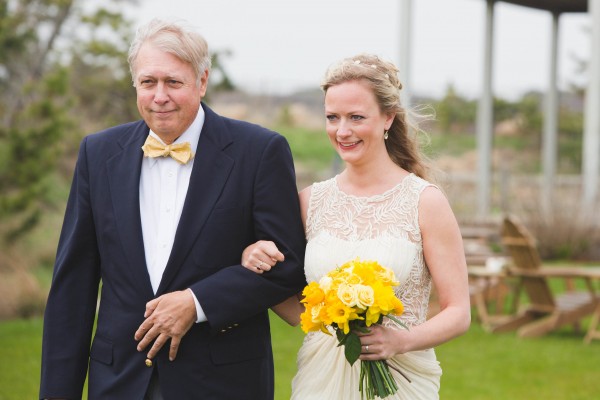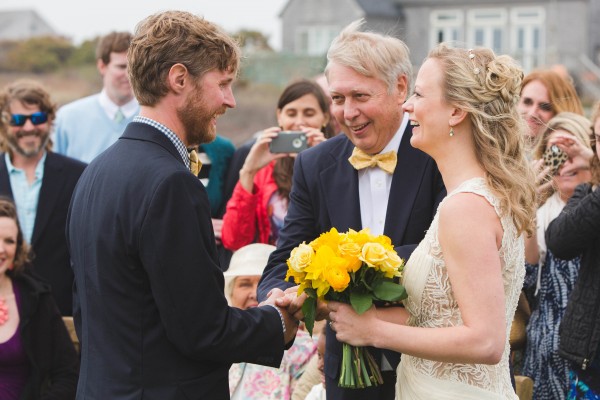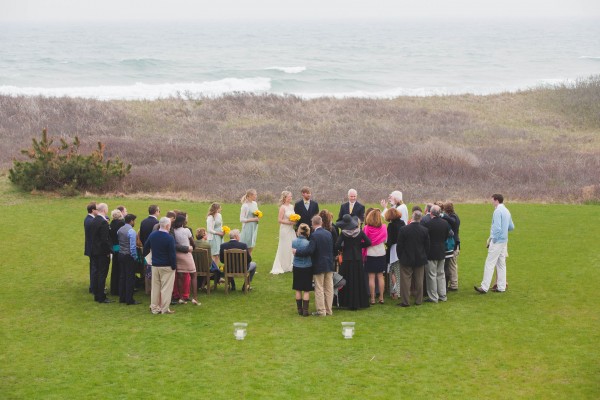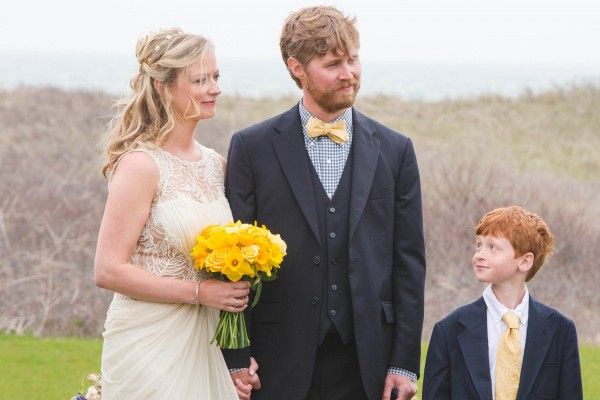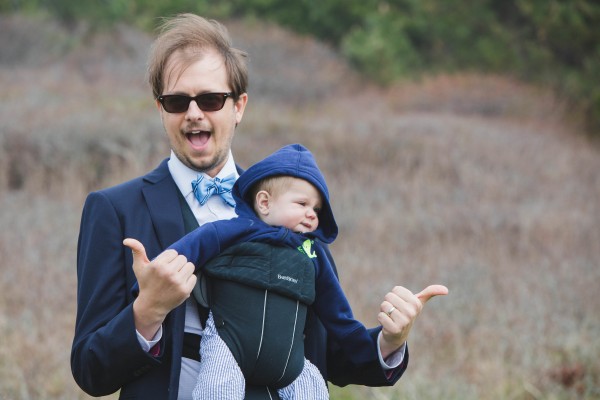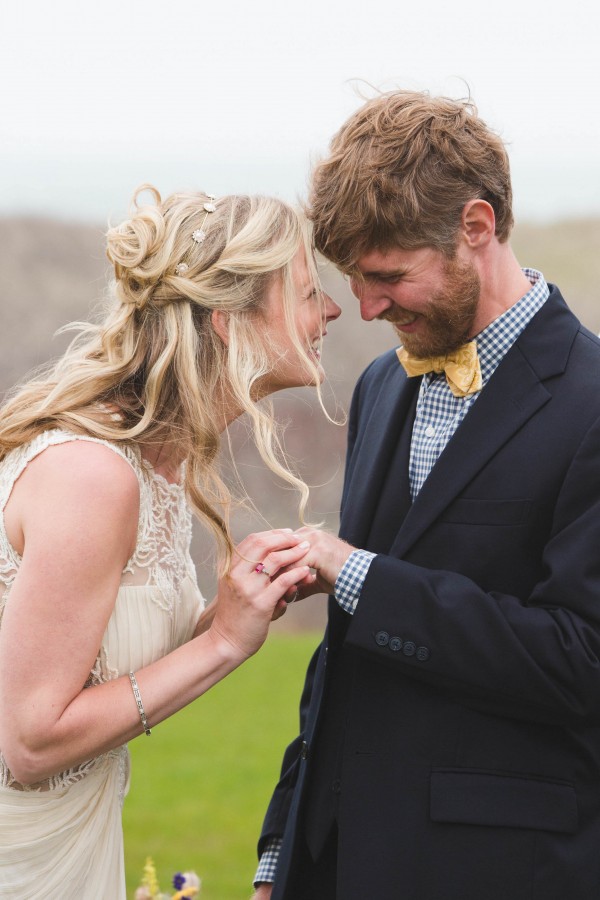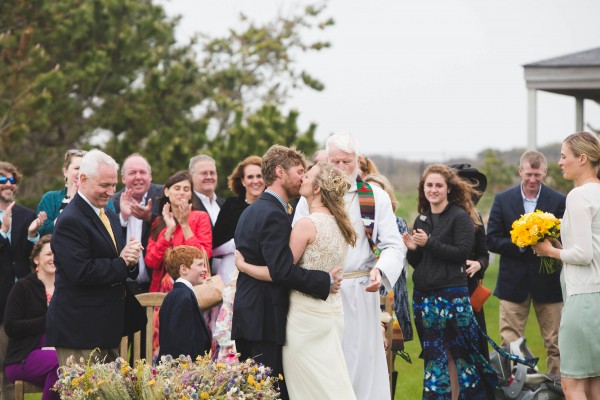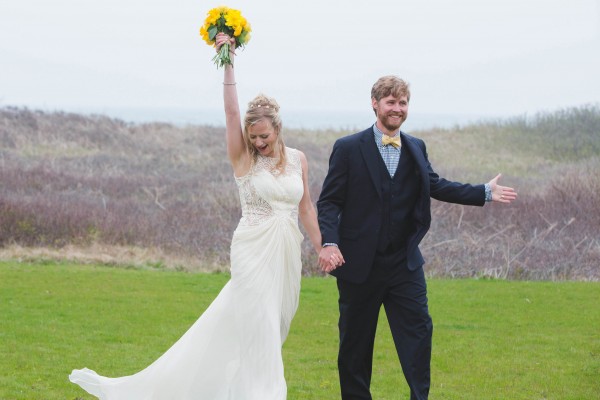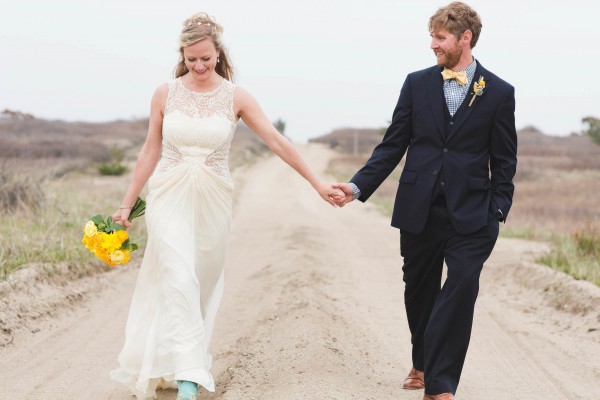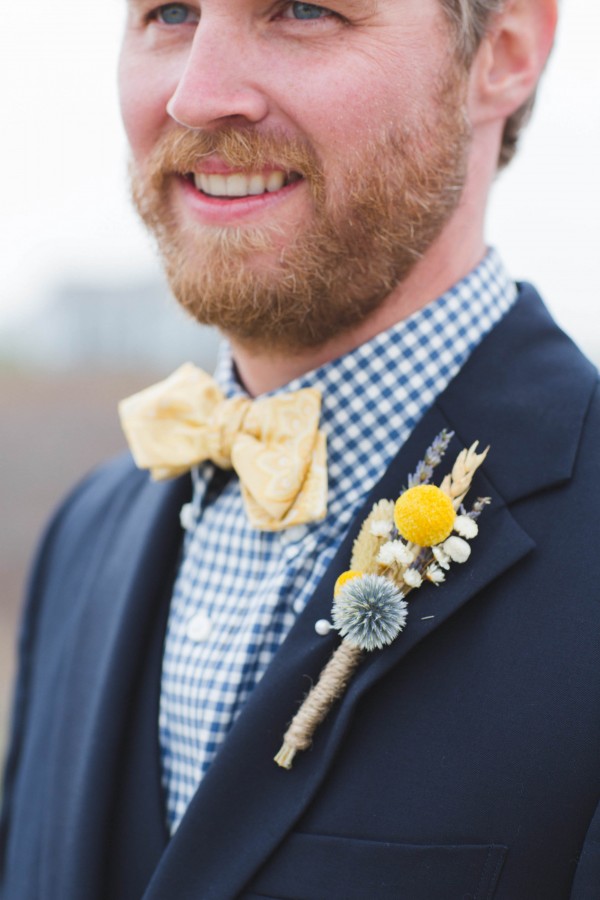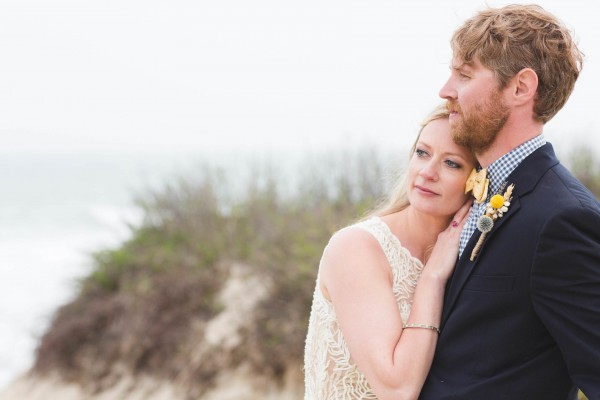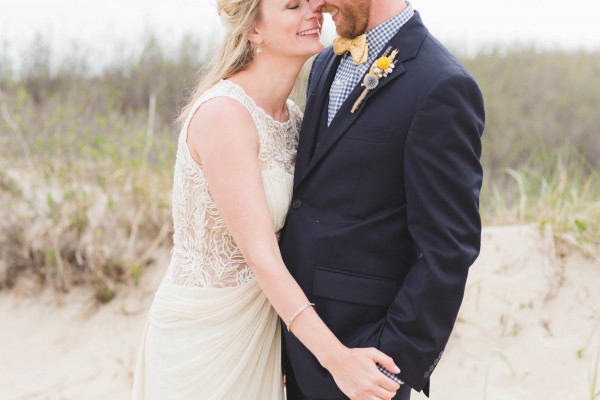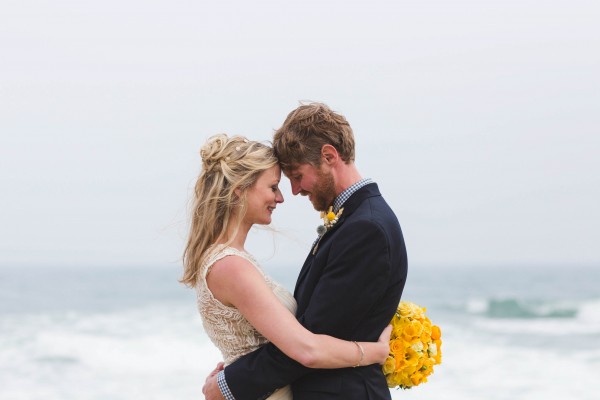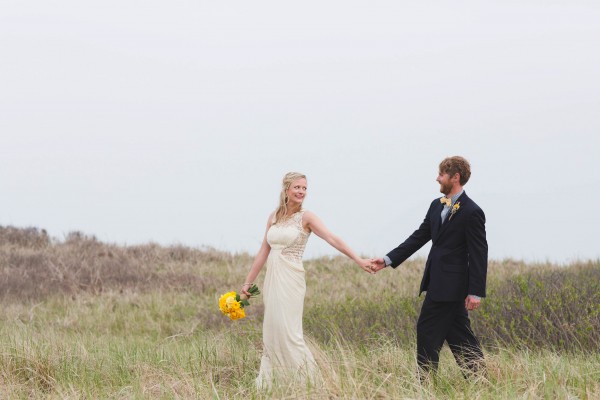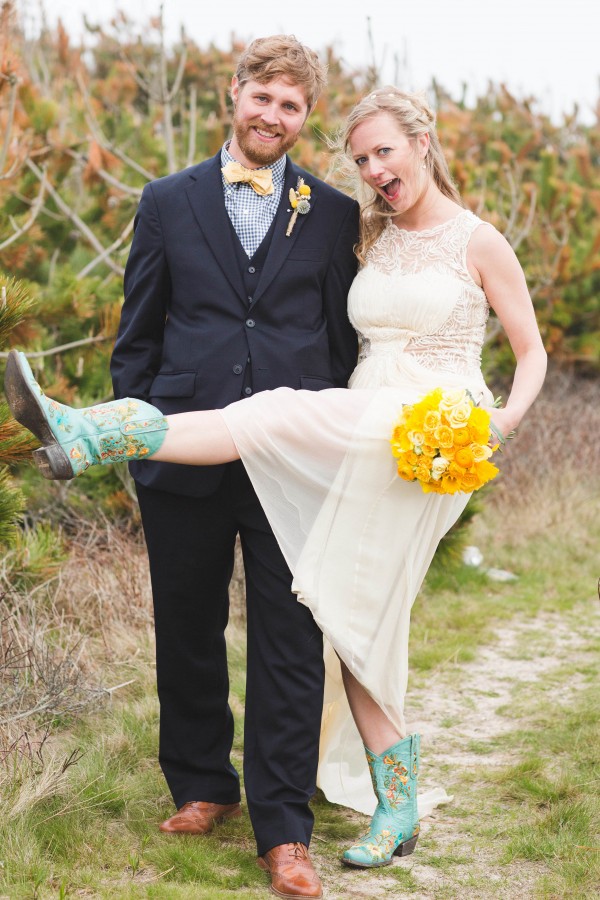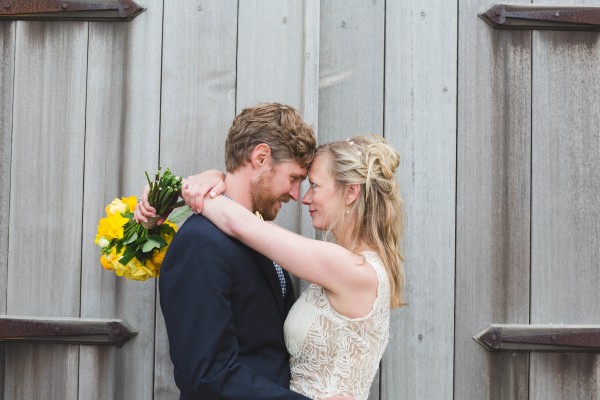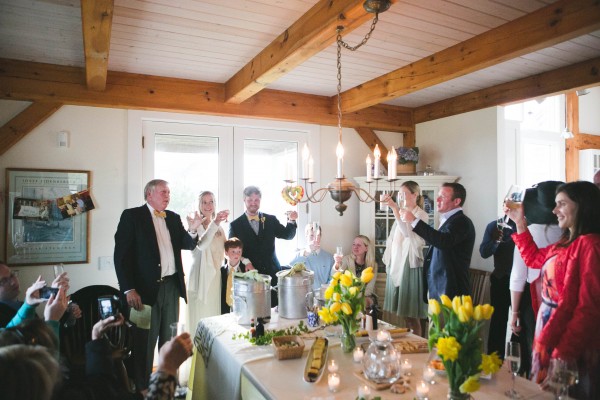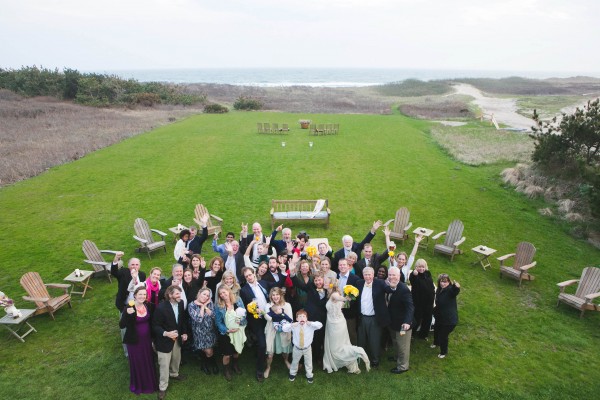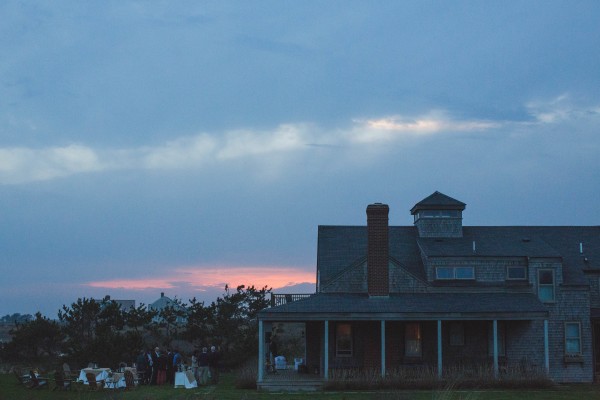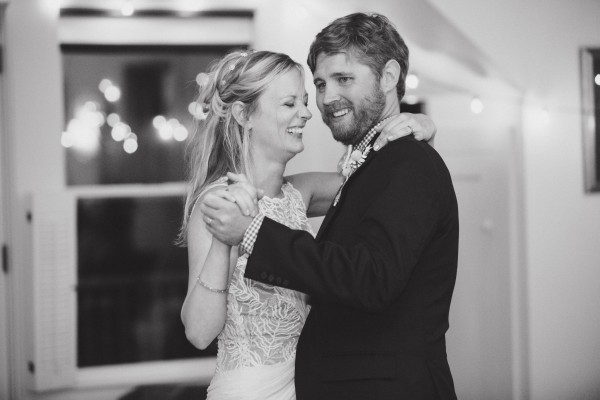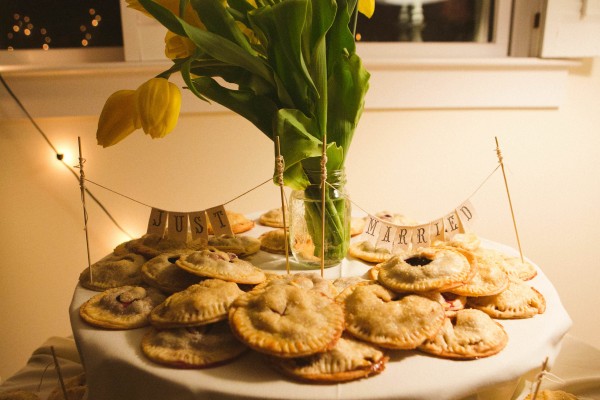 The Moments:
It's hard to choose just one moment! Being on our favorite Island surrounded by our closest friends and family was like being wrapped in a cashmere sweater of love for the whole wedding weekend. Stephen's grand mom, Anne, is a poet and she wrote a beautiful poem that she read at the ceremony. That was a very special moment because it was such a meaningful and personal blessing of love. Then there was the moment when everyone was dancing on the lawn to Lionel Richie's "All Night Long" just after the ceremony. There was a feeling of such celebration and movement synchrony amongst all the guests that really got the party started! Our family really helped make our reception special, my brother Luke was our DJ and one of Stephen's sisters, Cecelia, made individual apple pies for our "wedding cake." We served the pies with a scoop of classic vanilla ice cream and everyone raved about how to delicious they were.
The Couple Recommends:
Everyone was extremely lovely to work with, Susan Warner worked her catering magic for our wedding day. The food was delicious and her staff was amazing… highly recommended!! Eric Royer was a crowd pleaser and a very unique and talented musician who was fun to have during the cocktail hour.
The Wedding Team:
Photography – Runaway Bride Nantucket
Venue – An oceanfront home
Floral Design – Flowers on Chestnut
Catering – Nantucket Clam Bake & Susan Warner Catering
Live Music – Royer's One Man Band
Makeup Artist – RJ Miller Salon
Hair Styling – RJ Miller Salon
Wedding Dress – BHLDN Anthropologie
A huge thank you to Runaway Bride Nantucket for giving us a glimpse into Danielle and Stephen's yellow and blue wedding in Nantucket! Planning an oceanfront wedding like this one? Check out this oceanfront wedding venue spotlight.