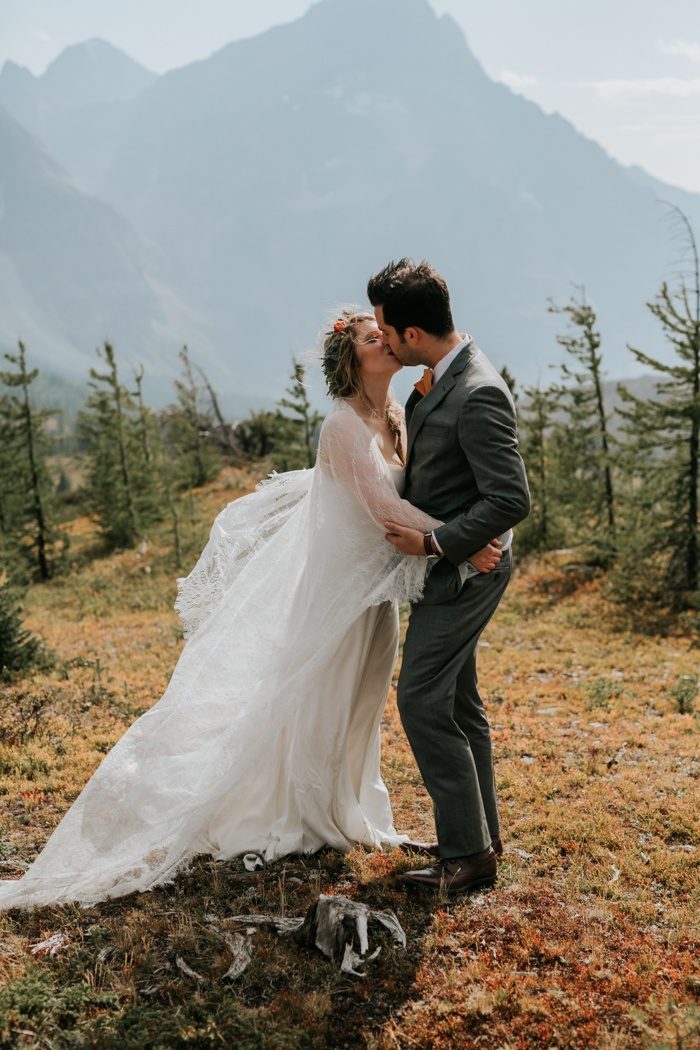 There seems to be an increase in elopements with helicopters and we are all about it – Raphaela and Deming's elopement at Marvel Pass is no different! These two love birds took a helicopter out to Marvel Pass in Banff to say their "I do's" in the most epic way possible. Surrounded by the bluest of blue water, lush trees, and vast mountains, there wasn't a spot that wasn't worth stopping to take killer bride and groom portraits at with The Soft Season. Raphaela's bridal cape from Grace Loves Lace and flower crown from Willow Florwer Co were the perfect pair in completing a relaxed and adventurous bridal look, and Raphaela always looked beautiful trekking around with her groom by her side.
The Couple:
Raphaela and Deming
The Wedding:
Marvel Pass, Banff, Canada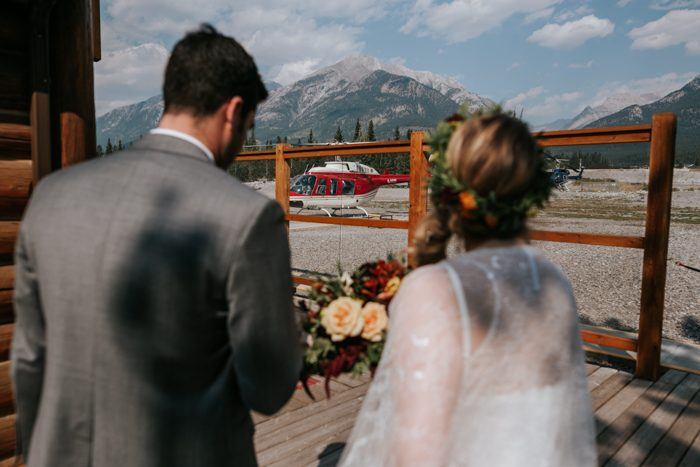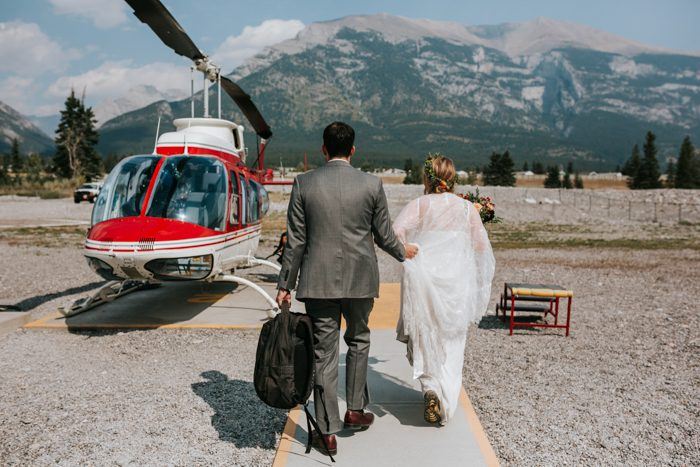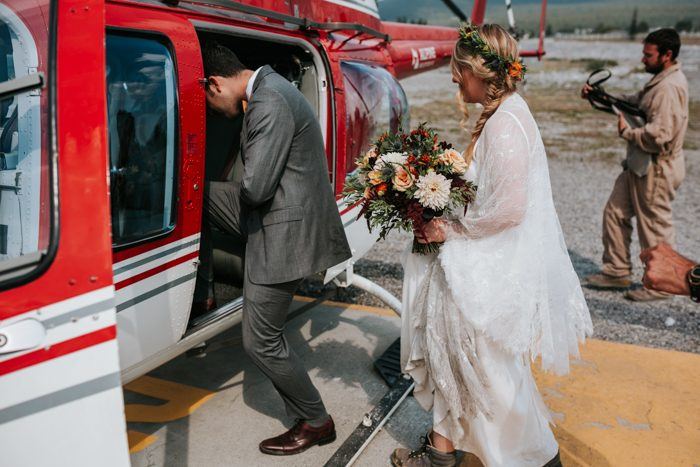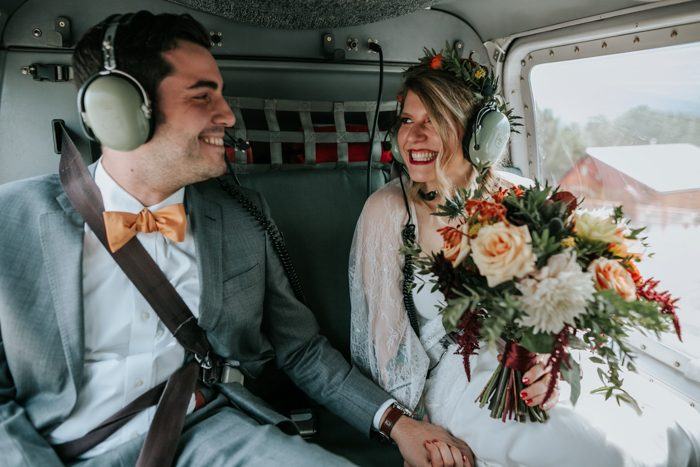 We wanted a wedding that reflected us – something intimate and personal and adventurous. Deming proposed to me after a camping trip in Western Mongolia – I said yes because how could I not say yes to someone who goes to Western Mongolia and camps in the snow with me (also he ate all the intestines and head meat that I furtively slipped to him when I didn't want to offend anyone, so I knew he was a keeper). We also wanted something low-stress, intimate, and fun. We love hiking and camping and being outside was important to us – Deming is an Eagle Scout, I was raised by semi-nomadic hippies. When we looked into the costs and planning involved with traditional wedding ceremonies, we knew eloping made a lot more sense for us.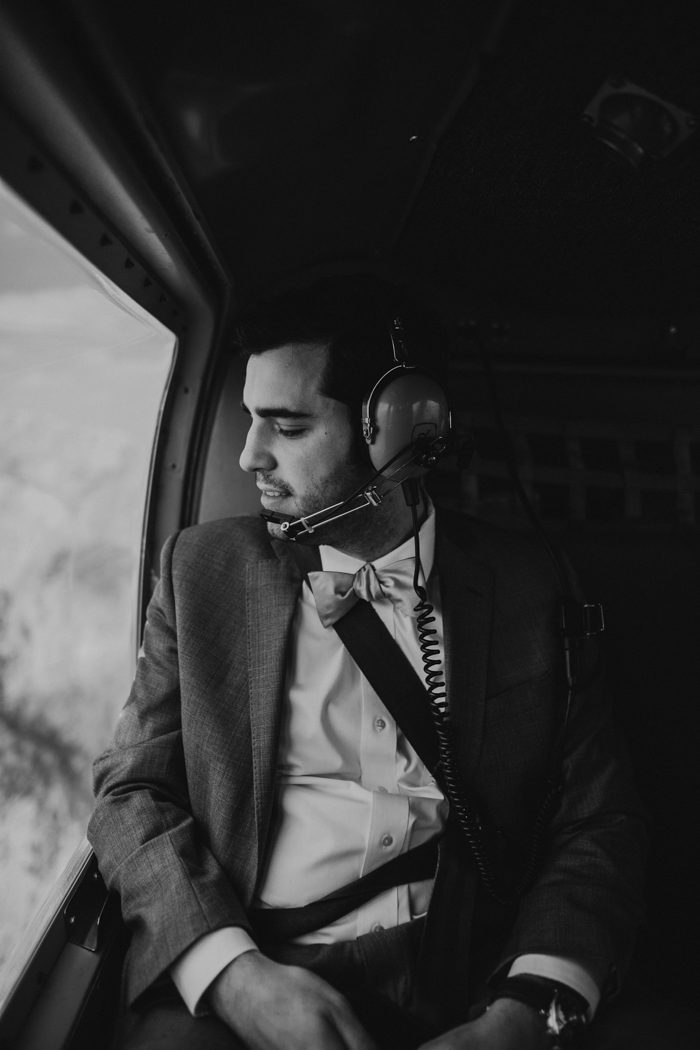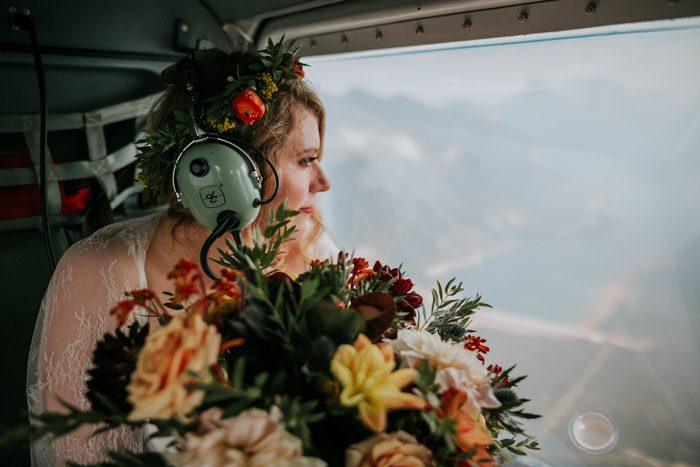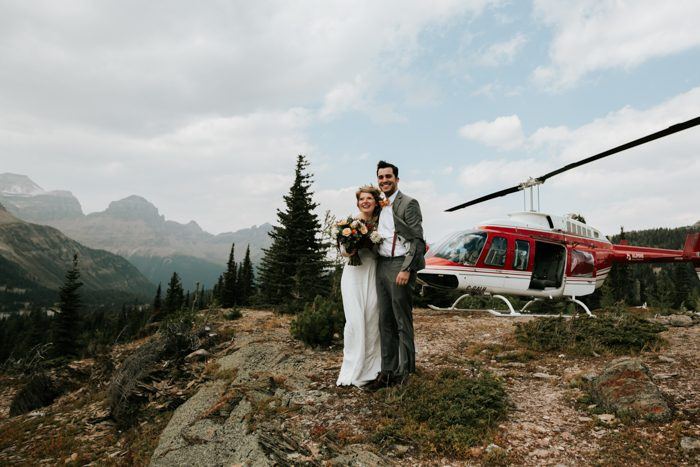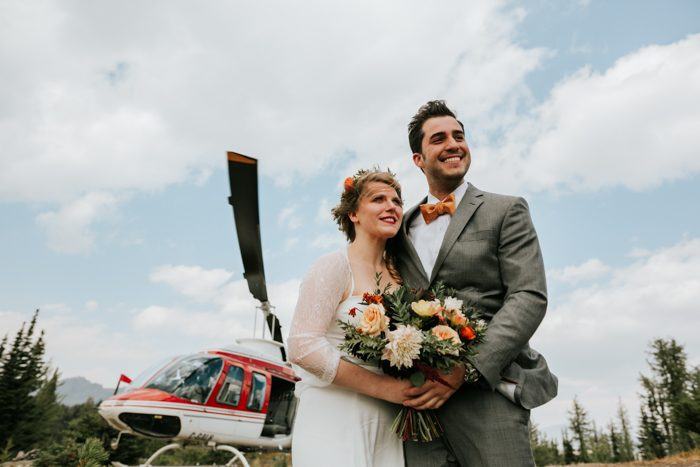 No DIYs for us – I had a few failed DIYs before ultimately deciding that some things were better left to people who know what they're doing.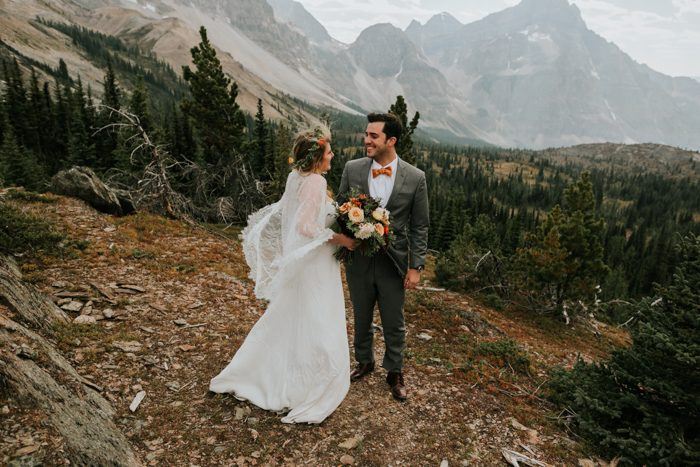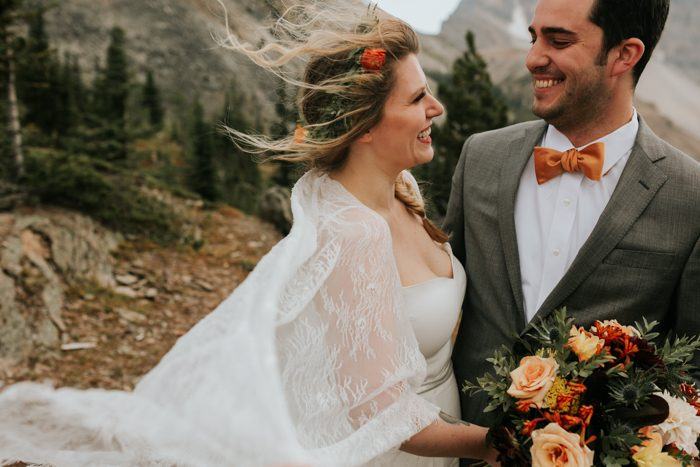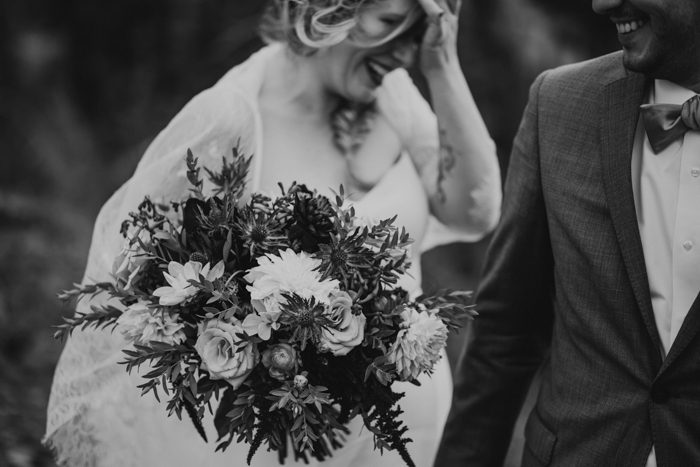 The Soft Season were a dream! We can't say enough good things about them. I hate posing for photos and getting my picture taken but they made both Deming and me feel so comfortable. We had a blast the whole time – you can tell because we're laughing in almost every photo.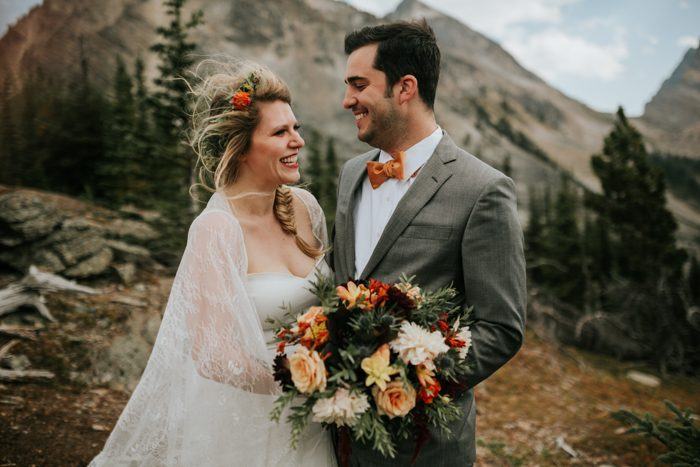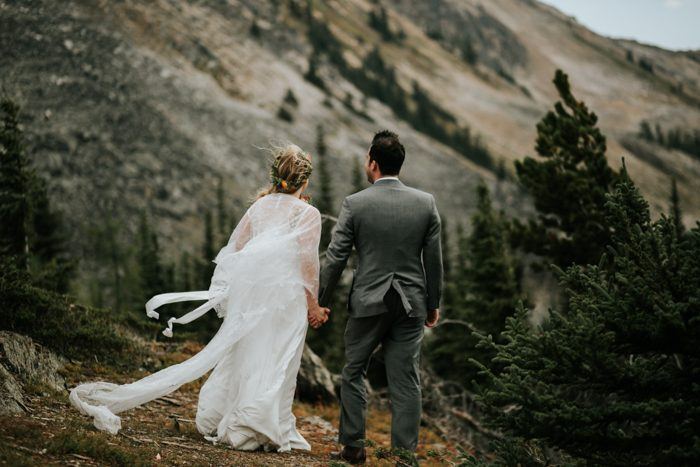 My cape from Grace Loves Lace was sort of accidentally acquired when my other dress didn't work out, but I'm so happy because it made magic with the wind. I thought it was a great compromise since I could still wear the flower crown but the cape gave me some of the drama of a veil.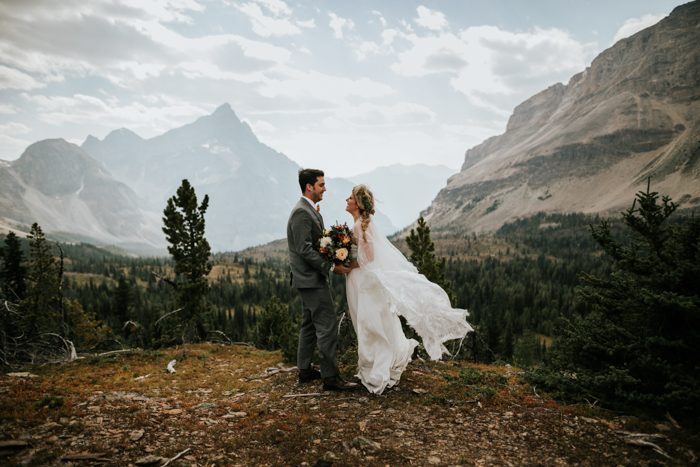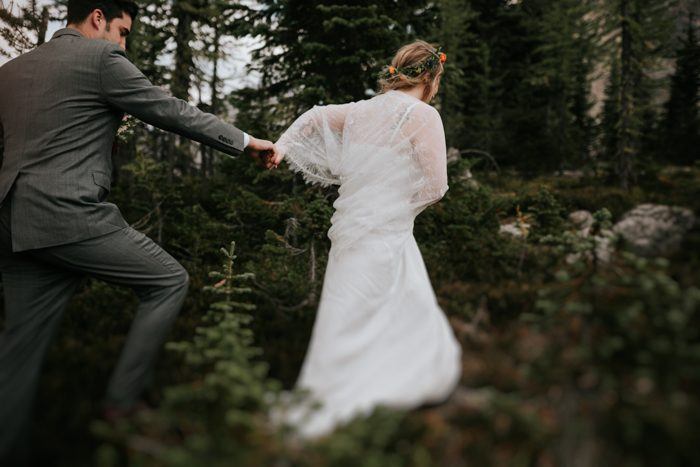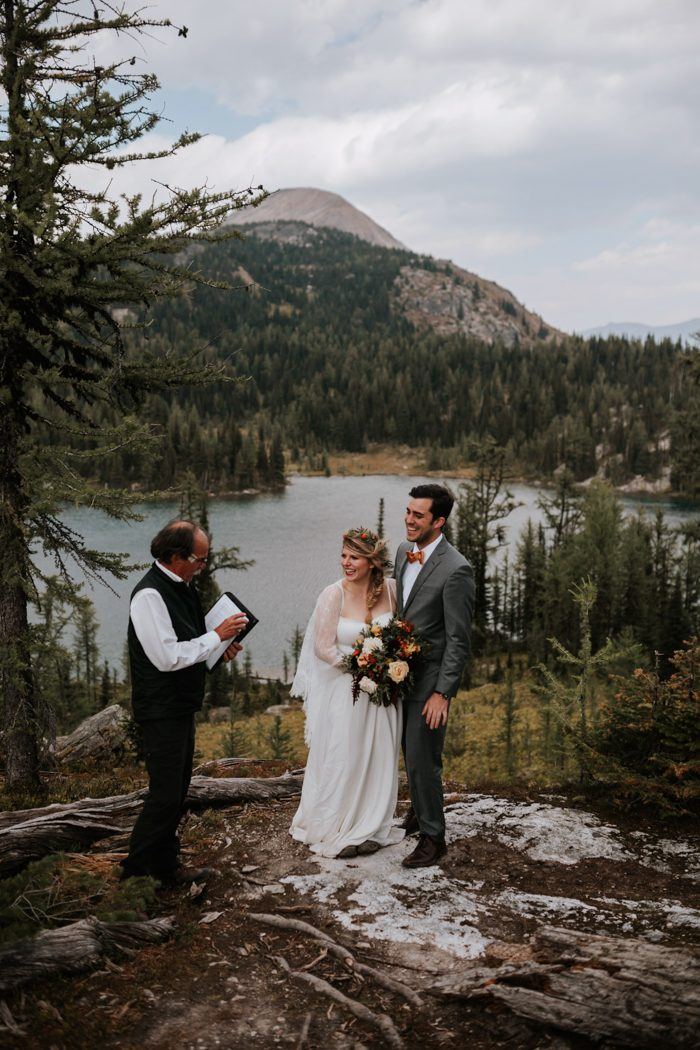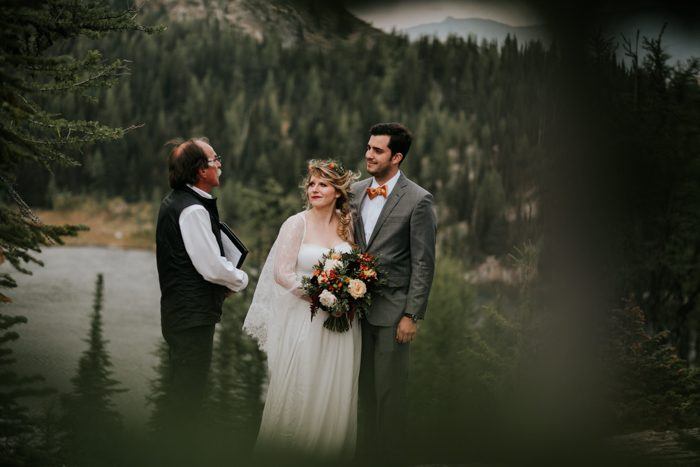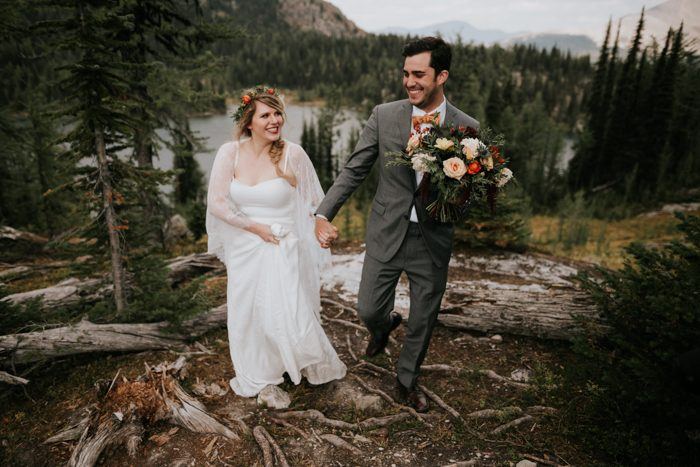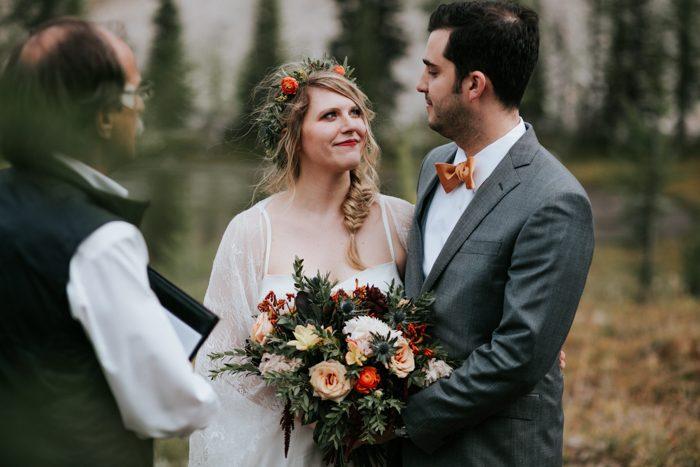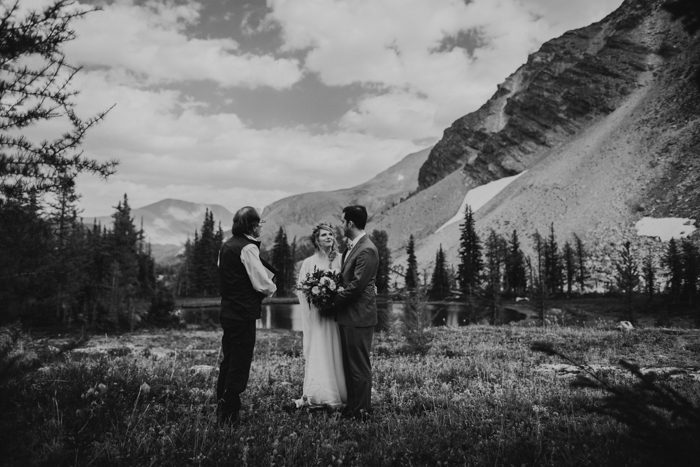 It went by in a blur; the little things were what I remember – Deming's adorable crooked bow tie that he was very proud to learn how to tie, how I kept almost tripping over my hiking boots (I had to wear hiking boots under my dress when we were up at Marvel Pass), how we couldn't stop laughing the whole time. We got up at 5am that morning to try to beat the crowds to Lake Moraine and Lake Louise (it *sort of* worked!) and I remember thinking I wanted to savor everything, but of course it went by so fast.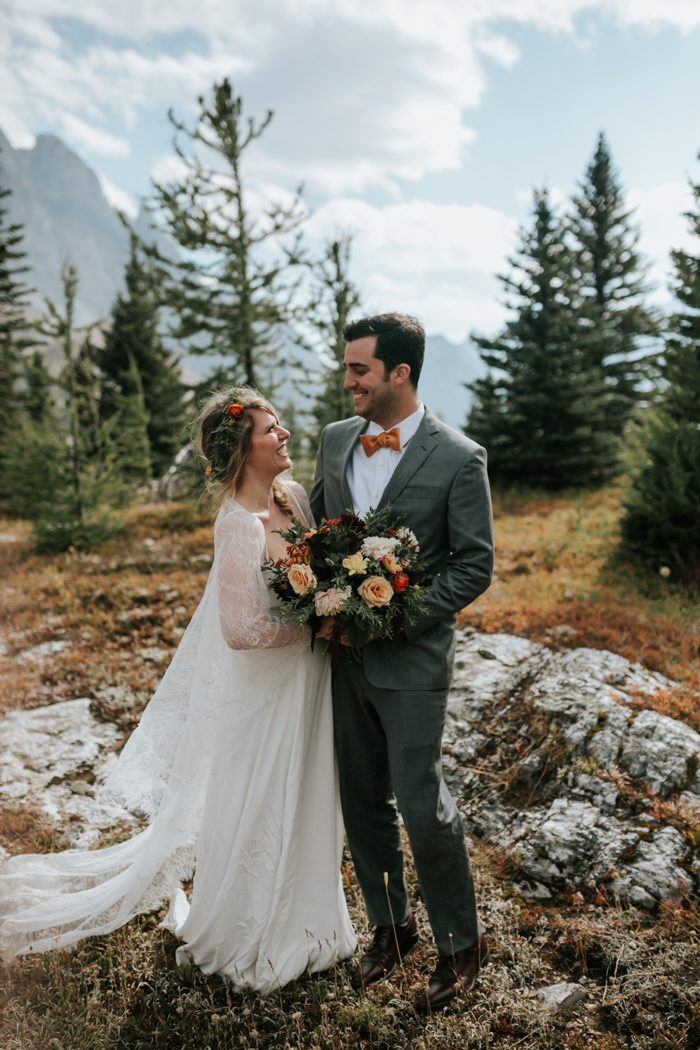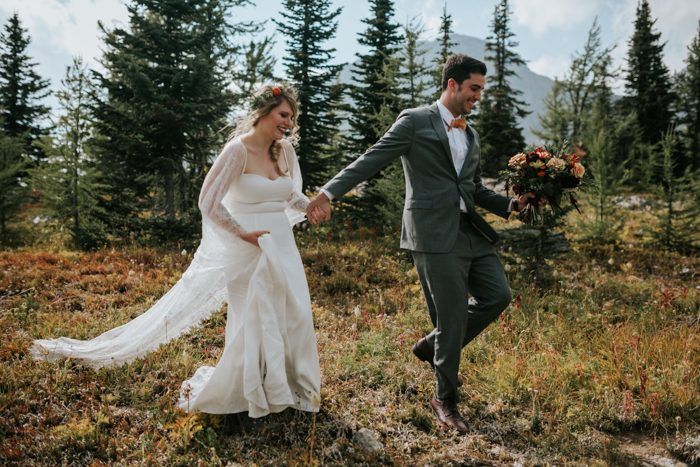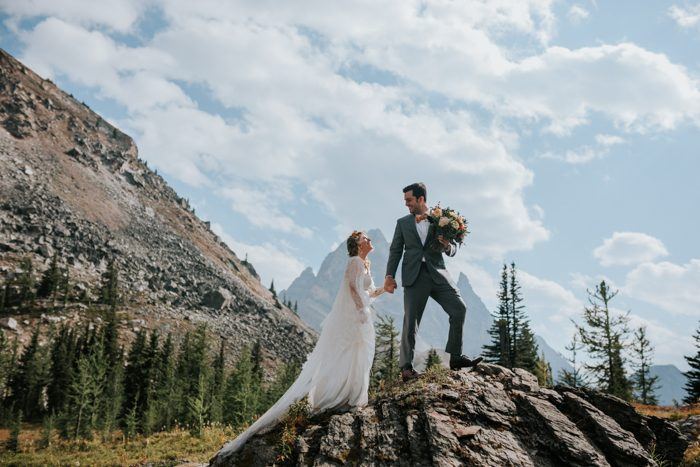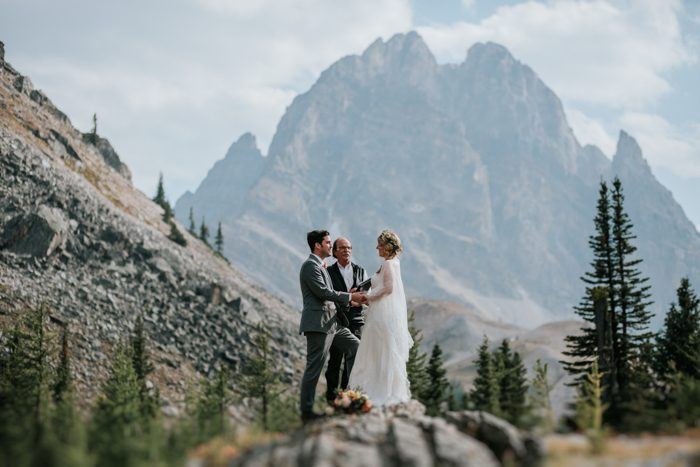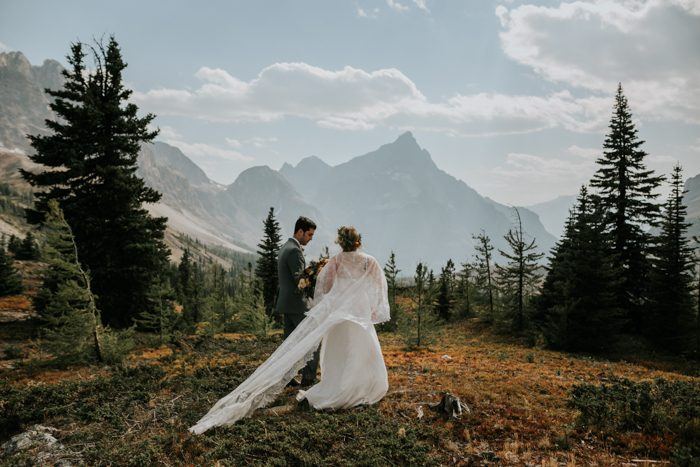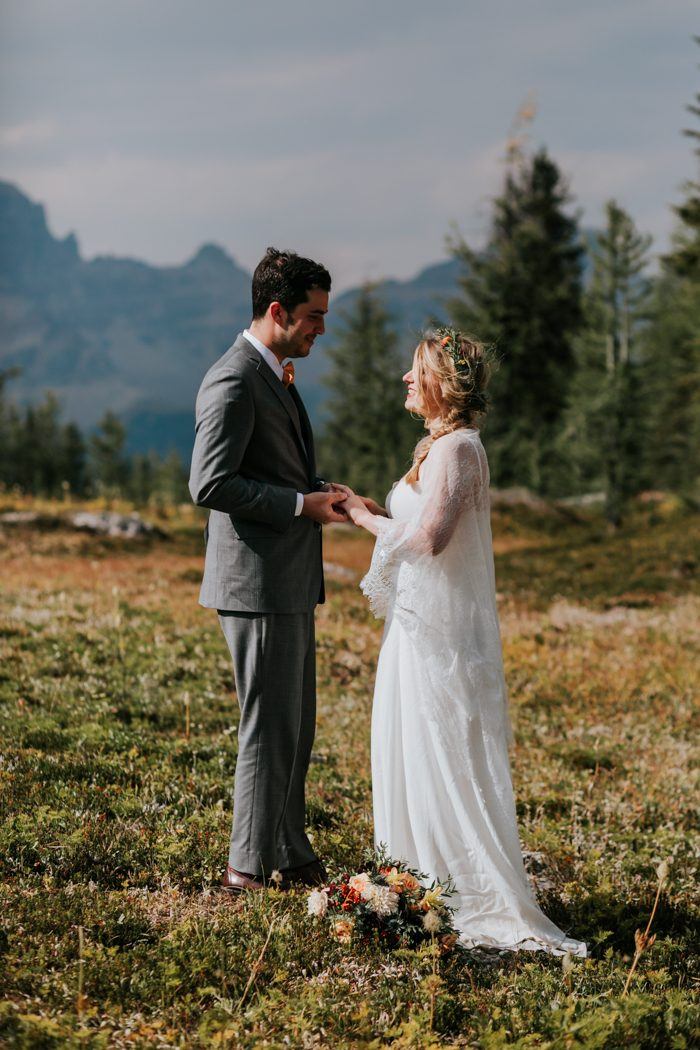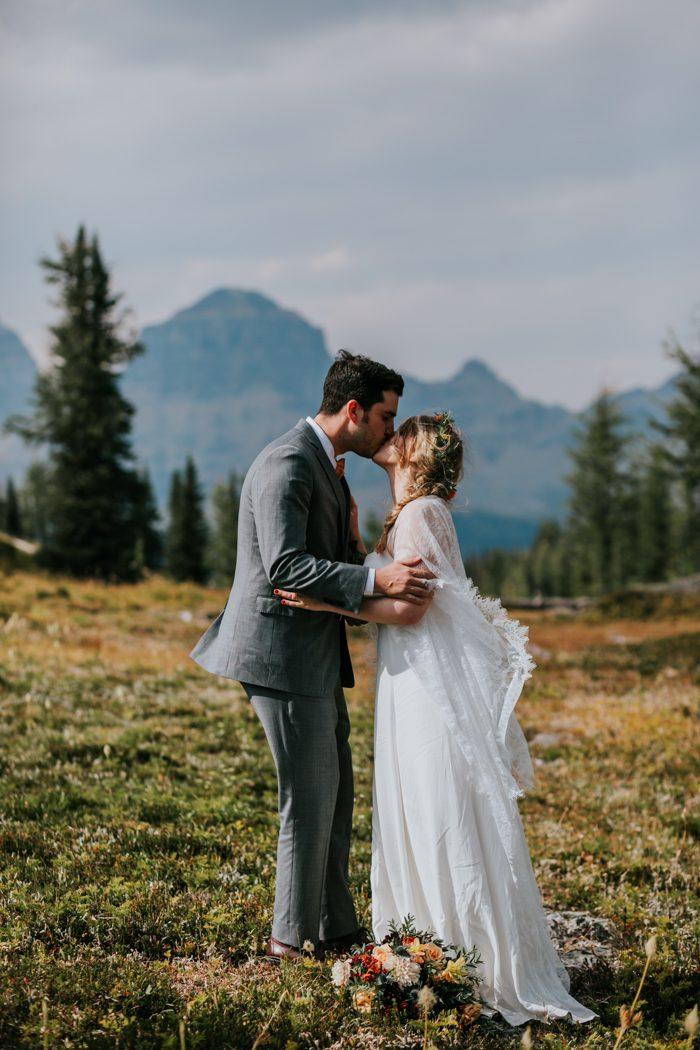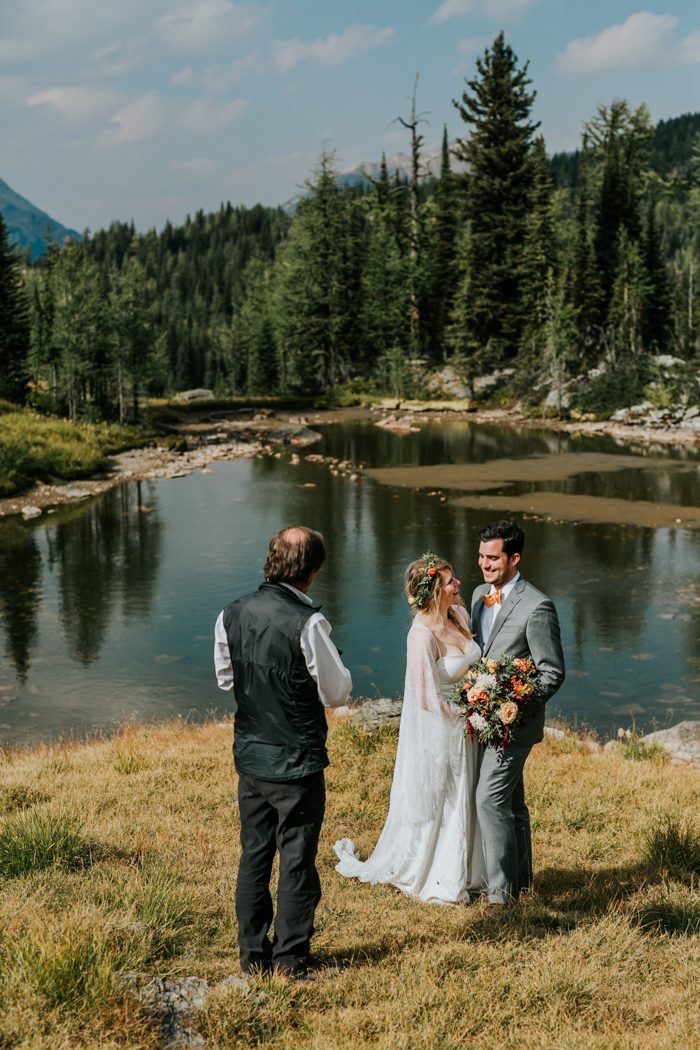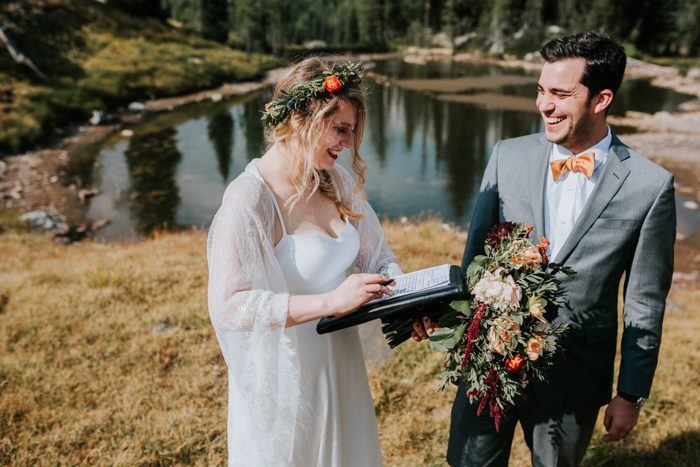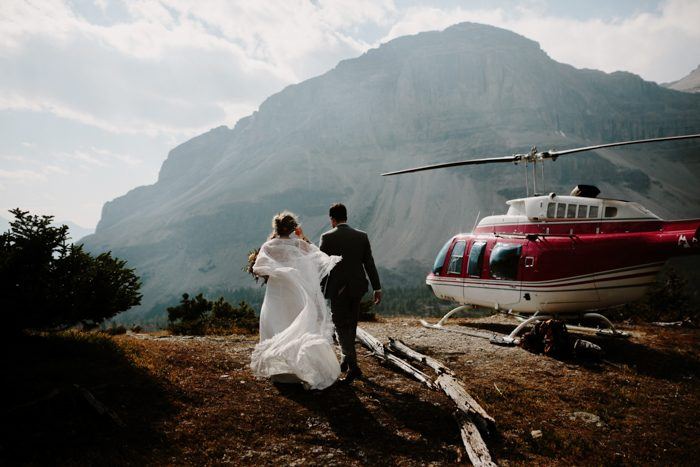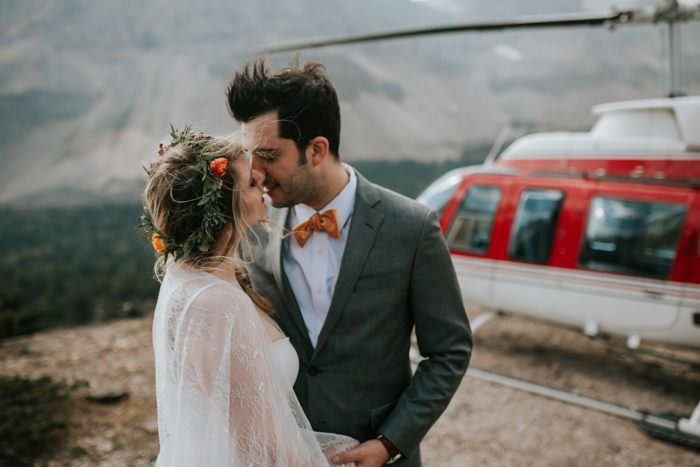 It's a cliche for a reason but we really tried not to sweat the small stuff. Little things went wrong the day of (we missed out highway exit and were over a half hour late to meet up with our photographers for golden hour pictures at Peyto Lake, and of course there was no cell phone reception at all so we couldn't reach them), but at the end of the day, the things that went wrong didn't matter at all. All we took with us was the incredible feeling of being in this incredible place and doing this incredible thing with this incredible person.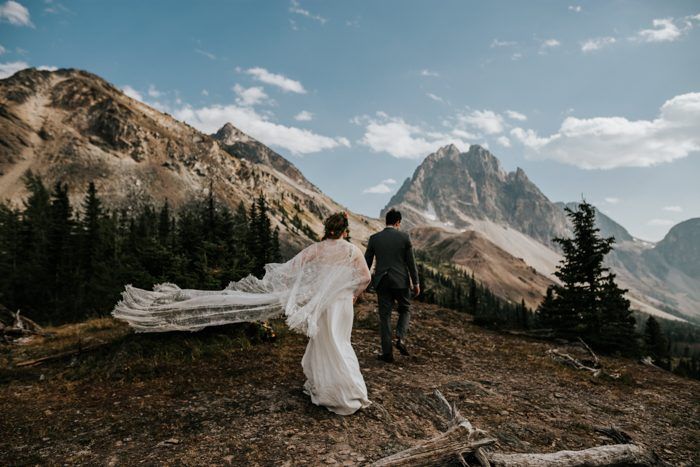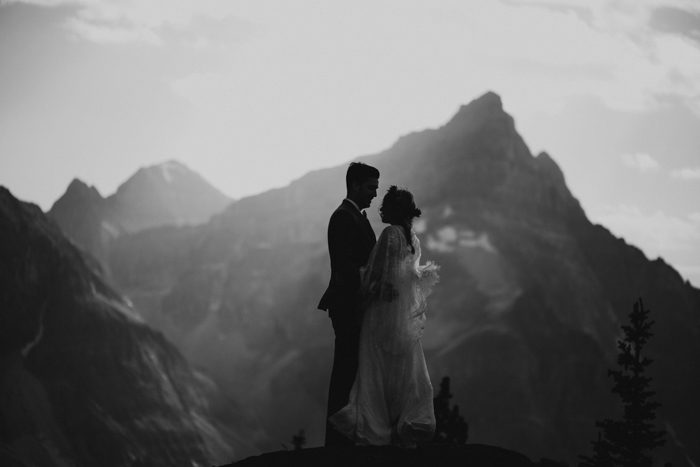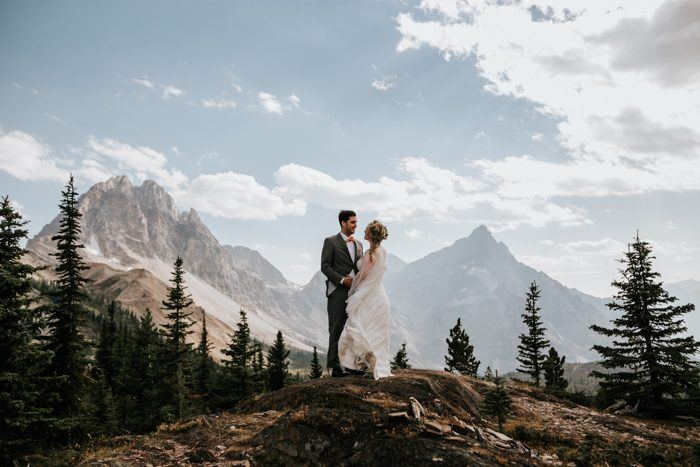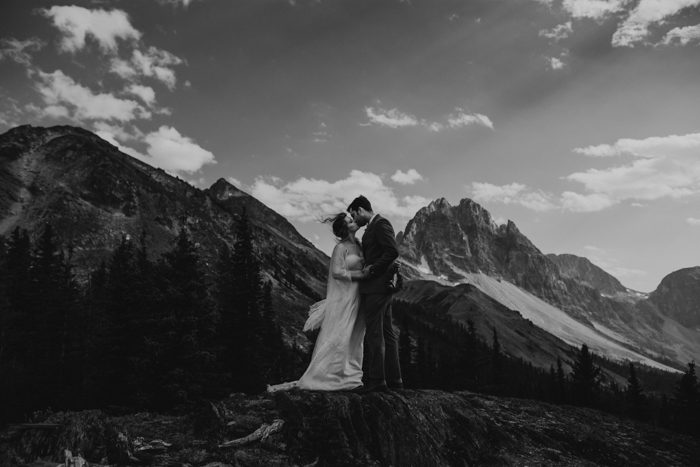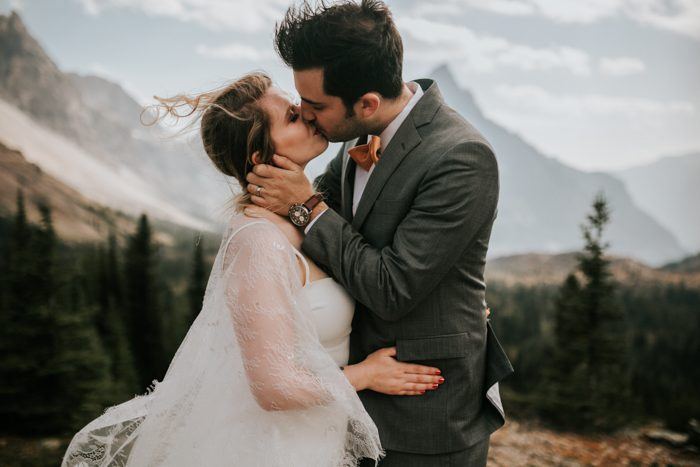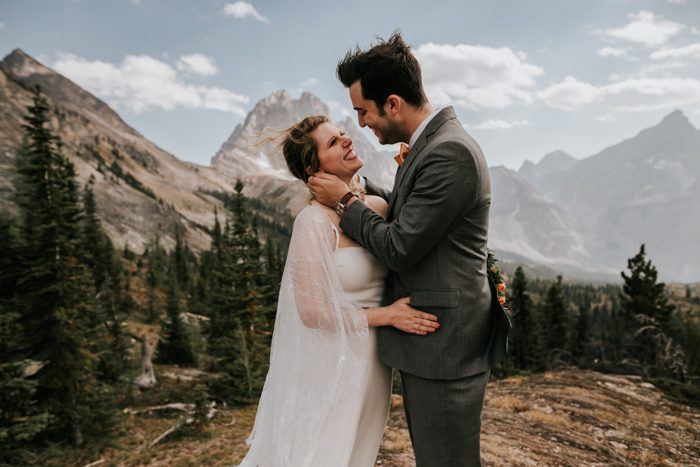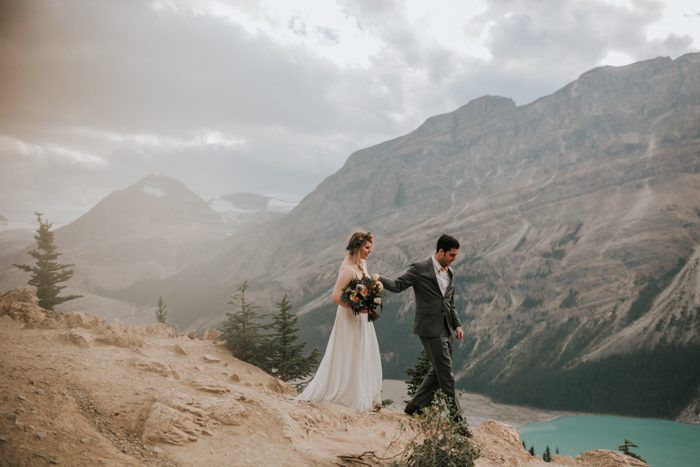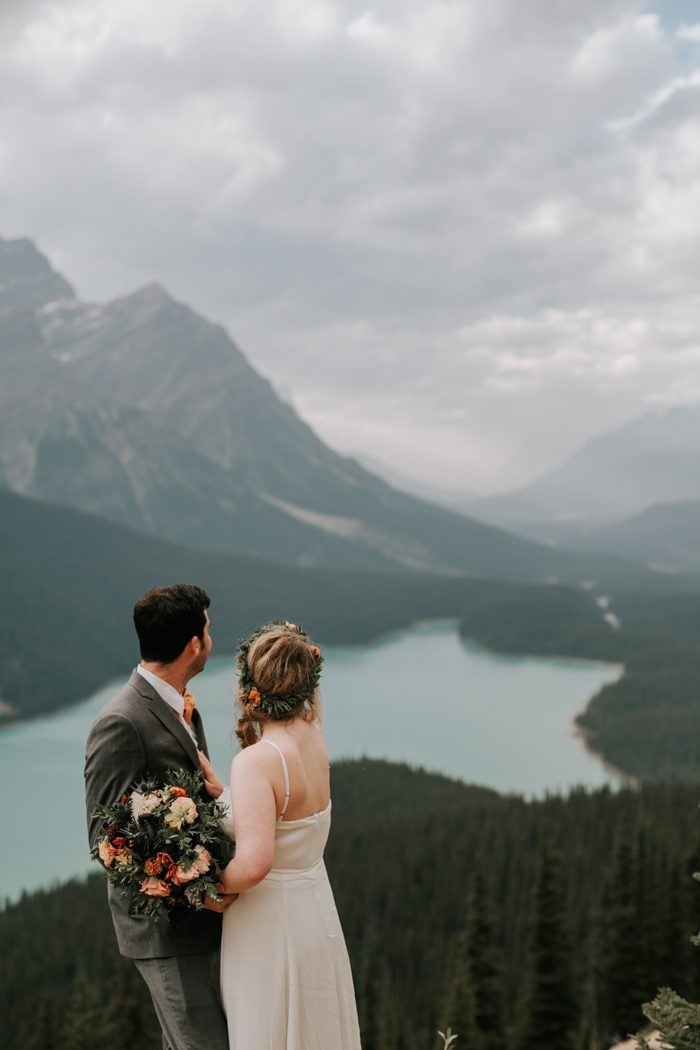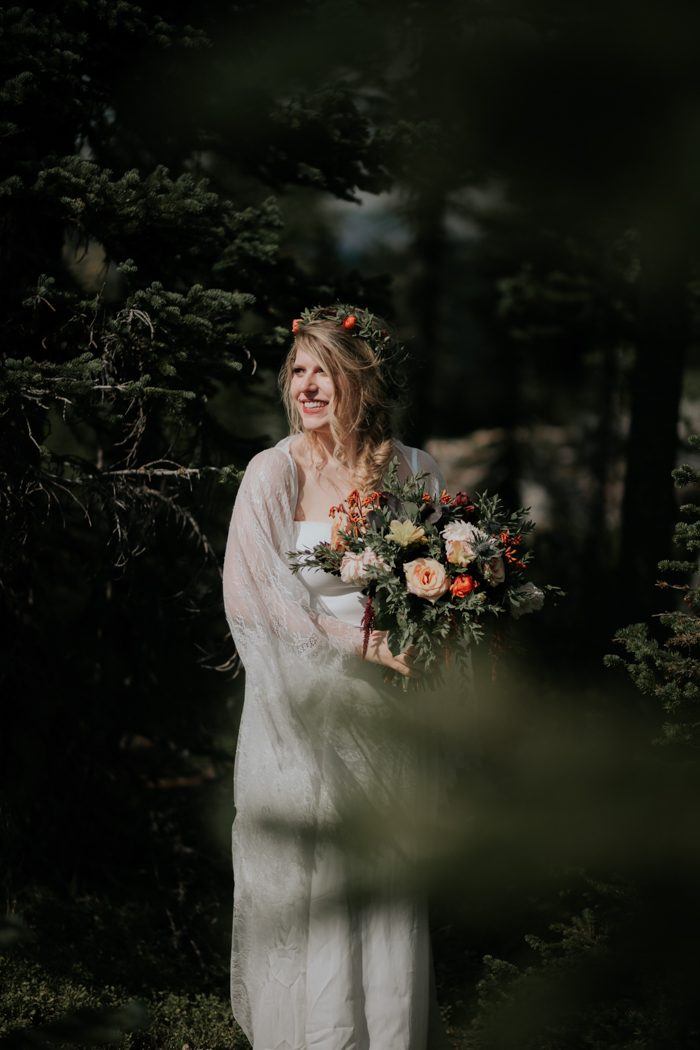 I wanted a bold lip! People told me it would look dated but I think they're so dramatic and beautiful. I had wanted my hair down but our officiant warned me that wind up on Marvel Pass was fierce, so I went with a fishtail braid instead.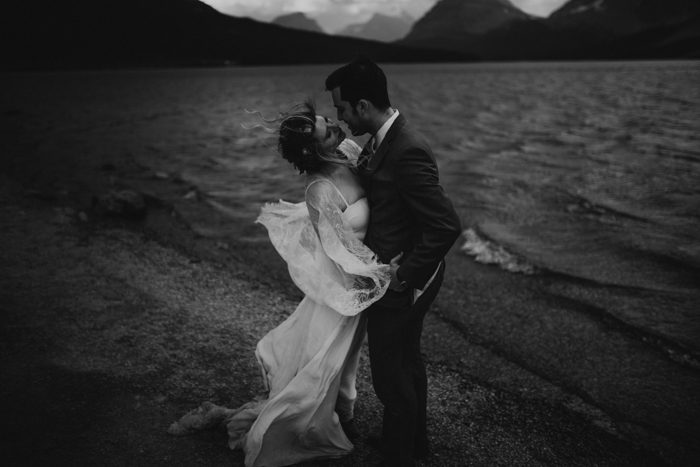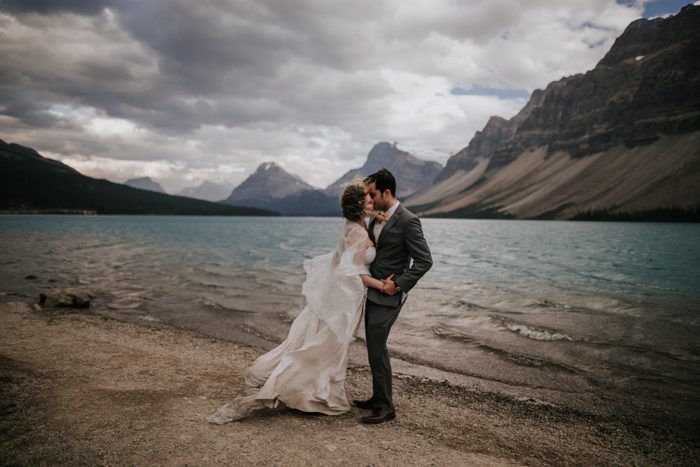 We found almost everyone – our photographers, hair and makeup, our florist – on Instagram. I felt like my Instagram habit of scrolling through beautiful pictures definitely paid off, so reach out to artists you love.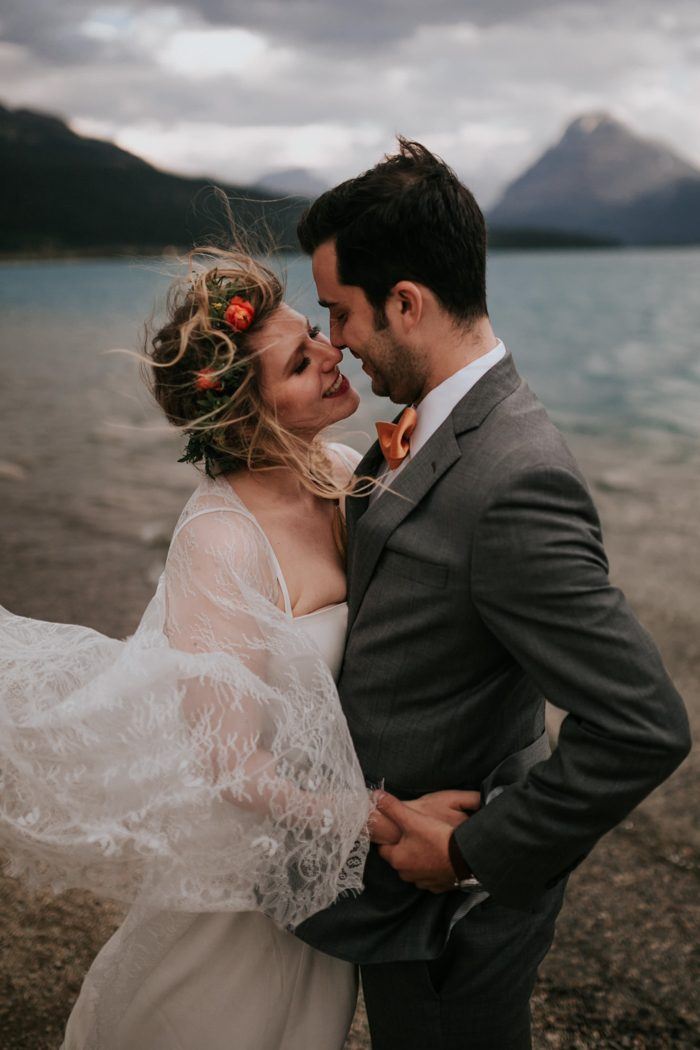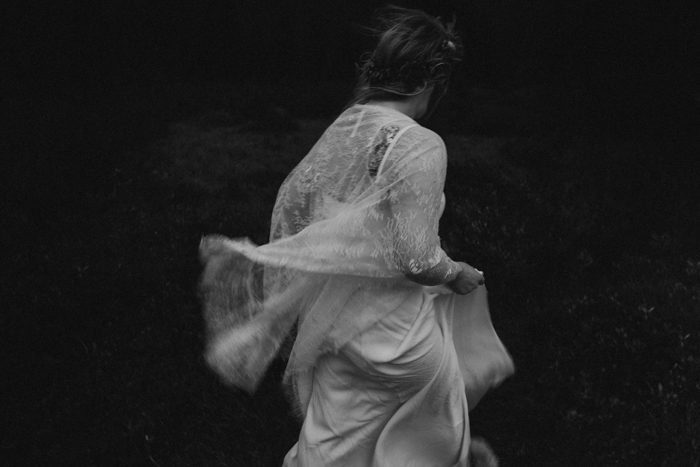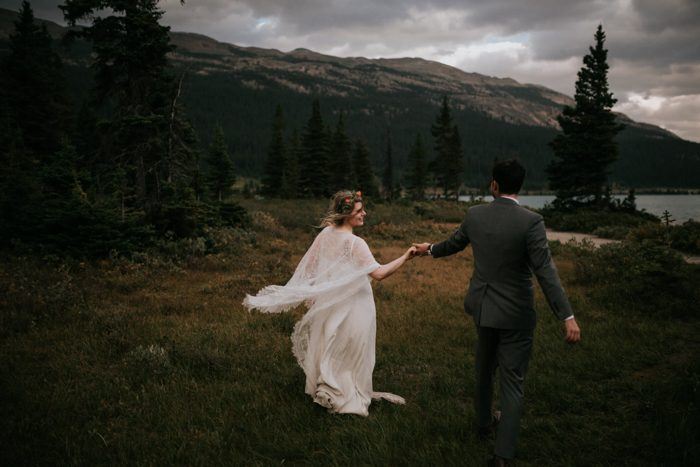 We knew we wouldn't have a ton of time up on Marvel Pass, so we waited to read our vows to each other until we were back at our cabin that night when it was just the two of us. I'm relieved because I was pretty nervous about reciting vows in front of other people.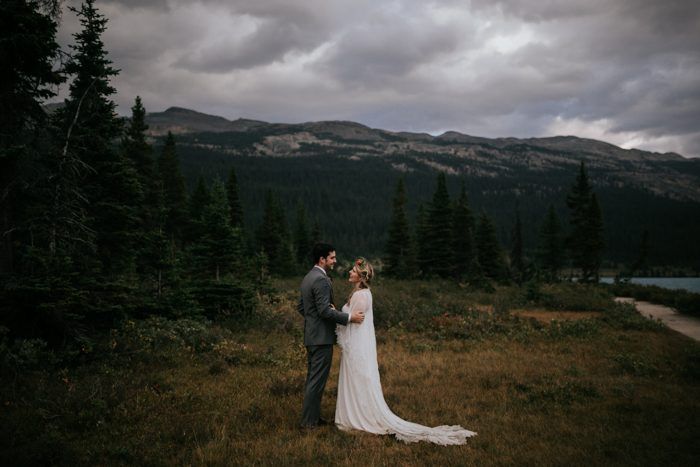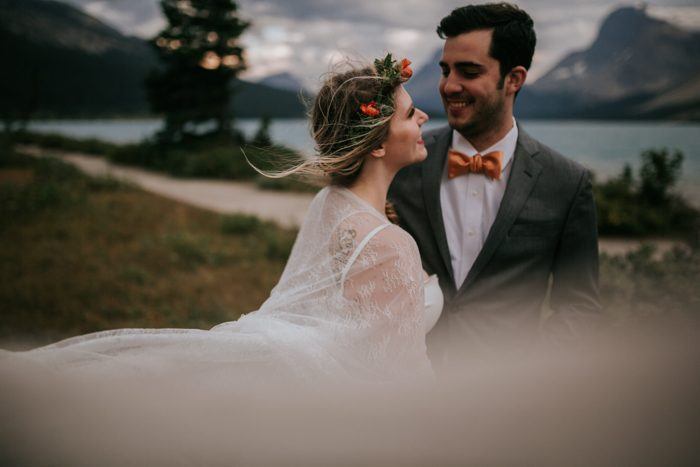 Congratulations to Raphaela and Deming on their elopement! And a special thank you to Junebug member The Soft Season for sharing their day with us! For more elopement goodness, check out this Tofino, British Columbia elopement that features mountains, beaches, and a helicopter!